Hoping to spend the perfect 7 days in Italy? This one-week in Italy itinerary includes everything you must see in this beautiful European country!
Although we do lay out our suggestions of where to go, what to do, and where to stay during your seven days in Italy, don't be afraid to make changes you think will you suit you better. For example, if you've already visited Rome, perhaps spend a little more time in Tuscany.
Planning your trip to Italy last minute?
Make sure to book your hotels and tours in Italy in advance to ensure availability! Here are my top picks for your trip!
Tickets you MUST book in advance:
Top picks for places to stay in Italy:
Remember that this seven-day Italy itinerary is meant to provide you with a structured idea of what you CAN do on your Italian vacation, not what you MUST do!
There are actually so many fantastic variations of the best 7 days in Italy itinerary that we've provided an alternative option for days six and seven.
Whether you are planning a 7 day Italy honeymoon, a family trip, or a solo trip, this will be an epic vacation!
Before you head off on your amazing Italian adventure, make sure you aren't forgetting any of these 10 things on your Italy packing list. We just want to ensure that you are prepared for this wonderful itinerary!
If you're looking for a slightly longer Italy itinerary, check out our ten-day Italy itinerary and two-week Italy itinerary.
Now, keep reading to learn how to take on Italy in 7 days!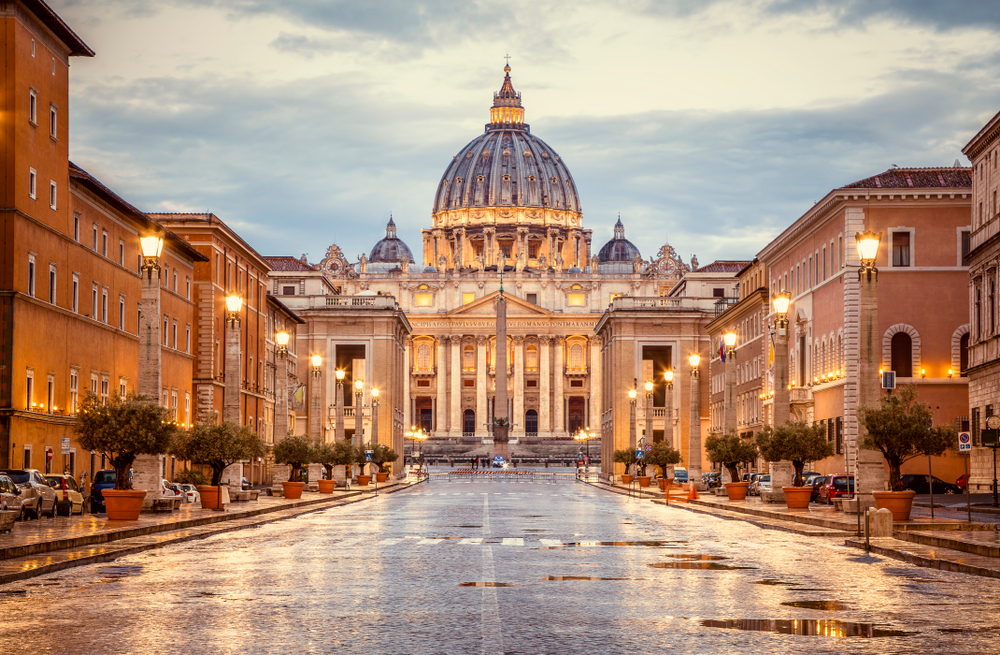 The Ultimate 7 Days In Italy Itinerary
Begin Your 7 Days In Italy Itinerary By Flying Into Rome
For the purposes of this seven-day Italy itinerary, you'll fly into Rome. This is one of Italy's major airports, so flights come to Rome from all around the world.
You will not be flying out of Rome at the end of your 1 week Italy itinerary, but this will most likely save you a bit of money by booking two one-way flights out of Italy's biggest airports!
We recommend checking out Skyscanner to find the best and most affordable flights into Italy. Use this tool to discover the best flights for your trip because you can easily compare rates.
We also suggest booking your best Italy itinerary on a travel credit card so you can earn points toward future travel! These are the travel credit cards we personally use!
Rome has two airports you can fly into depending on where you are coming from and what airline you are taking.
Rome's Fiumicino Airport is the larger international airport so if you are coming from North America, South America, or Asia, you'll be flying into this Rome airport.
Rome's Ciampino Airport, on the other hand, is used by smaller budget airlines such as Ryanair and Easyjet. You will likely fly into this airport if you are flying in for your 7 days in Italy from other parts of Europe.
In comparison to the bustling Fiumicino International Airport, the Ciampino Airport is rather small.
The most affordable way to travel between the Fiumicino Airport and Rome's city center is by a shuttle bus that stops at both Termini Station and Piazza Cavour, which is near the Vatican.
This shuttle takes around an hour and costs a few euros. There are also trains and taxi services that run into Rome as well.
Book Your Shuttle Bus To/From Fiumicino Airport Here
Book Your Ciampino Airport Transfer Shuttle Here
Getting Around During Your Week In Italy
There are quite a few different ways to travel around during your 7 days in Italy.
We recommend making use of Italy's fabulous public transportation system. Italy has tons of high-speed trains that can get you pretty much anywhere in the country.
Even if it is your first time in Italy, the public transport system is easy to use. You can easily do Italy by train in 1 week.
If you don't think public transportation is right for you, there are a few more options. You can also choose to rent a car or Vespa if you want to drive around during your one week in Italy and have a little bit more freedom.
We have also rented a car in Italy, but it will be a more expensive route than taking the train.
Do know you won't be dropping the car off at the same place you picked it up, which will include an added cost.
If you decide to rent a car, keep in mind that tolls in Italy can be pricey 20-30 euros a pop and that parking is often hard to find in larger cities.
Finally, if you're leaning towards renting a car, be sure to evaluate all of the pros and cons of renting a car in Italy.
We have driven in Italy and it is a great way to see the country if you hate waiting on trains and buses.
You can also hire a private driver to take you all around during your 7-day Italy vacation if it works with your financial position.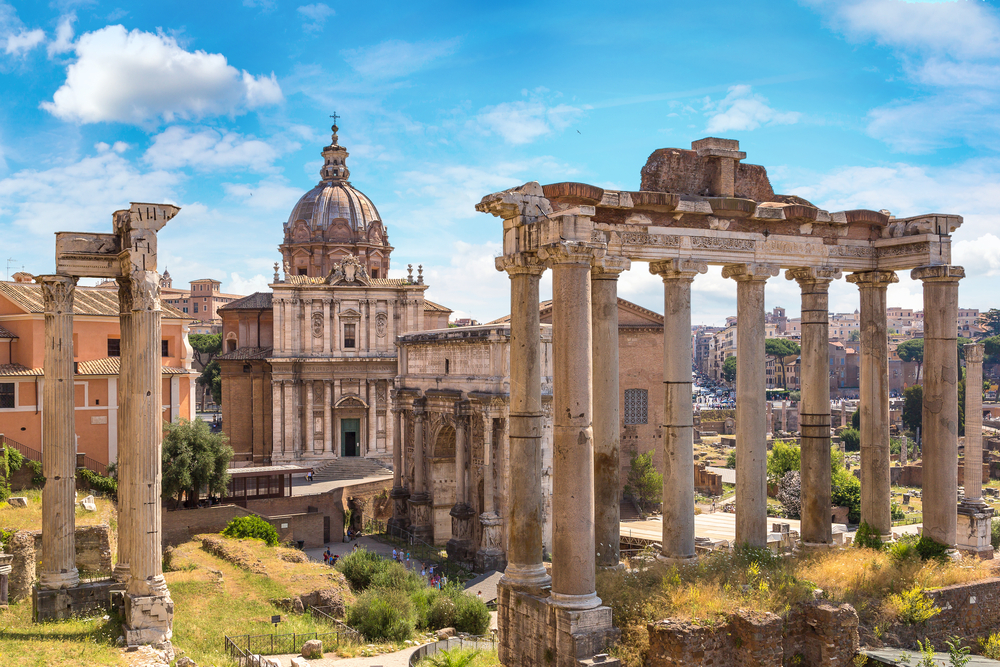 Stop 1: Explore Italy's Capital City Of Rome
As the capital of Italy, Rome definitely has to make it into this one-week in Italy itinerary.
While many people can spend four days or more in Rome, for the sake of this sample Italy itinerary, we recommend spending only a day or two in this bustling, history-filled city.
Things To Do In Rome
Wander Around The Colosseum
You can't visit Rome and not see the Colosseum. This nearly 2,000-year-old amphitheater is truly a sight to see.
When you visit, you'll be able to imagine what it was like to sit in the same seats as the ancient Romans. But you definitely won't be the only one trying to see this iconic Italian attraction, so consider skipping the line with a tour.
Book Here: Rome: Skip-the-Line Tour to Colosseum, Forum, Palatine Hill
Visit Piazza Navona
Piazza Navona is a lovely Roman public square to visit at any time of year, but especially during the winter.
One of the best things to do in Rome in the winter is visit Piazza Navona while the Italian Christmas market is in full swing!
Munch on some roasted chestnuts, do a little shopping and enjoy the live Christmas-themed entertainment.
Even in other seasons, it is a gorgeous place to walk around and check out the fountains.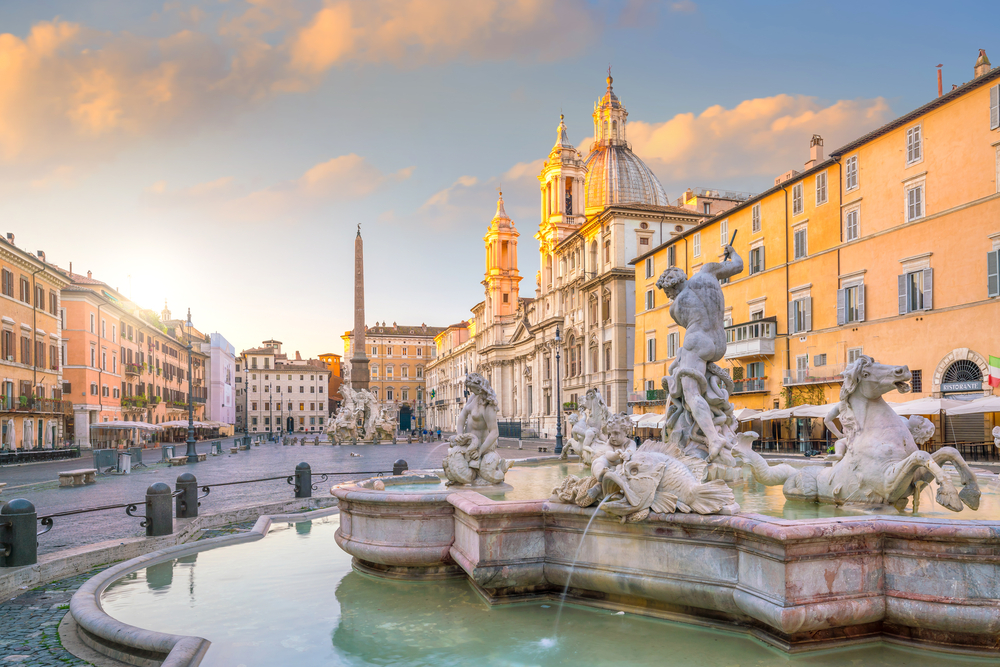 Set Aside Some Time For The Vatican
Even if you're not religious, a visit to Vatican City is one of the best things to do in Rome.
Between the Sistine Chapel and St. Peter's Basilica, the Vatican has secured its spot as one of the most memorable things to do in Italy.
Because this is one of the most popular things to do in Rome, be sure to buy tickets in advance!
Book Here: Vatican: Museums & Sistine Chapel Entrance Ticket
Dive Into History In The Roman Forum
Steps away from the Colosseum, the Roman Forum is an underrated attraction. The Roman Forum is the remnants of the ancient Roman city center. With a little imagination, you'll be able to picture hundreds of ancient Romans strolling around the very same area!
Book Your Roman Forum And Colosseum Tour Here!
Toss A Euro Coin Into The Fontana Di Trevi
During your seven days in Italy, be sure to stop by the Fontana Di Trevi, or Trevi Fountain, and toss a coin in.
Legend has it, if you throw a coin into this fountain, you'll one day find your day back to Rome. Who doesn't want another Italian vacation?
Book Here: Rome: Trevi Fountain and Underground Guided Tour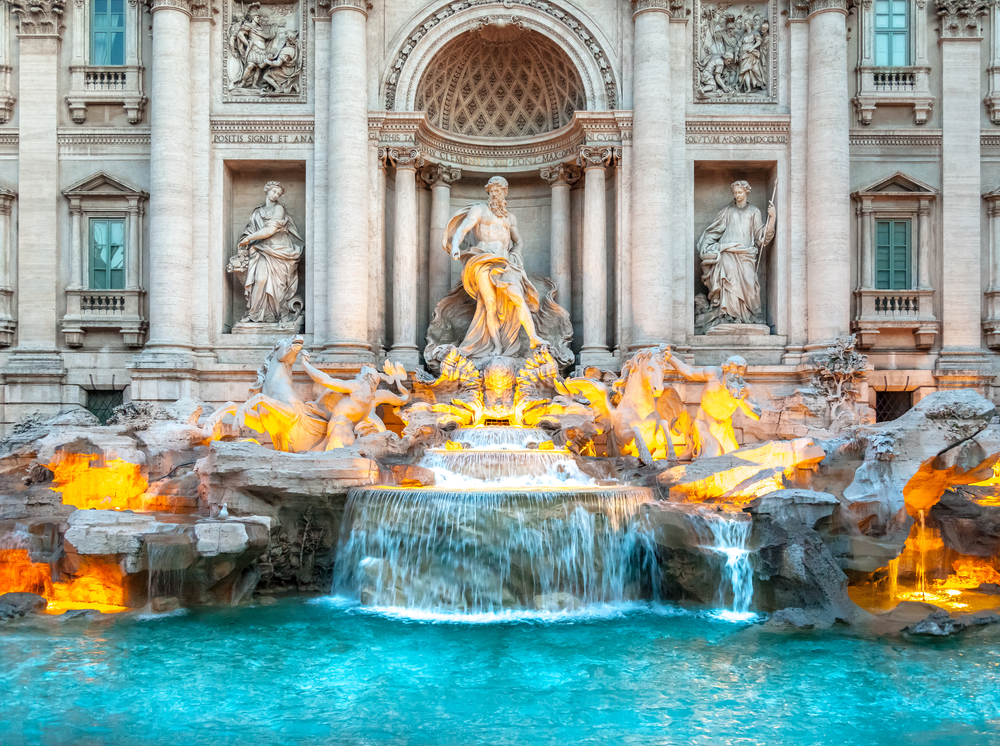 Where To Stay in Rome
Considering that Rome is one of the most visited cities in all of Italy, there are tons of accommodation options for you to stay at during your 7-day Italy tour.
To get a full picture of all of these options, check out our guide on exactly where to stay in Rome.
Near Vatican: Domus Porta Angelica. Check Rates: Booking.com
Mid-Range: B&B La Scalinatella. Check Rates: Booking.com
Upscale: The Westin Excelsior Rome. Check Rates: Booking.com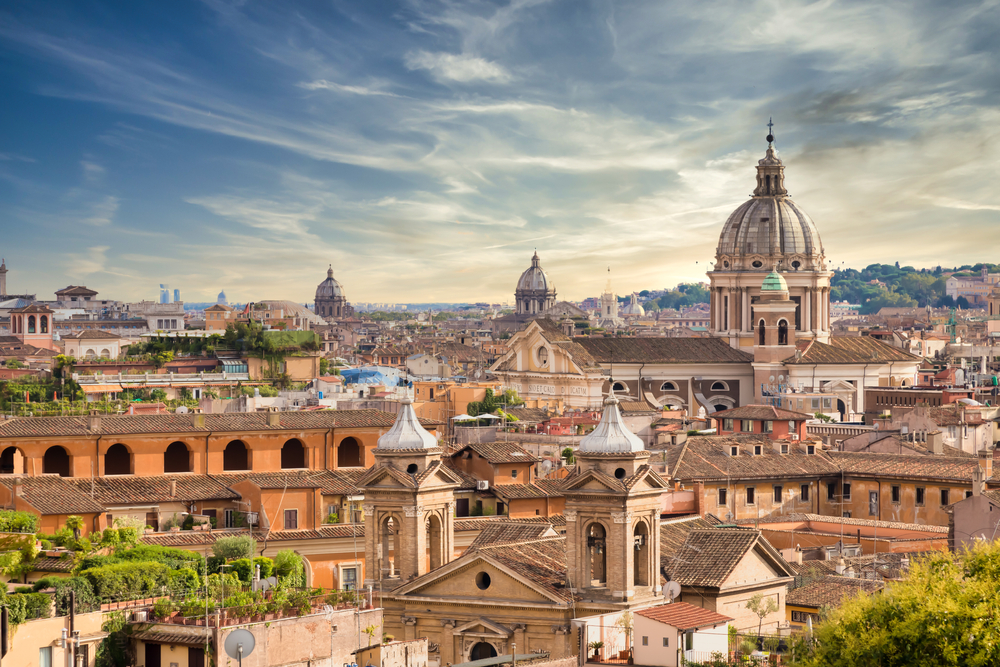 How Long To Spend In Rome During Your 7 Days In Italy
We recommend staying for two days in Rome to see all of the sights this wonderful city has to offer.
While you can modify this itinerary, we don't recommend staying more than three days.
As a matter of fact, one of the biggest mistakes visitors make when planning a trip to Italy is spending too much time in Rome!
The only exception to this three-day recommendation is if you plan on venturing outside of the city for some day trips from Rome.
Otherwise, one of our top Italy tips is getting out of Rome and exploring what else the country has to offer.
Stop 2: Explore Both The Cities And The Countryside Of Tuscany
There are so many things to do in Tuscany during your 7 day Italy tour!
The most popular tourist destination in Tuscany is Florence, and while Florence is differently worth a visit, consider spending a bit of time in other parts of the Tuscany region.
Lucca, Arezzo, Siena, Pisa, and Livorno are just a handful of Tuscany's other towns worth a visit. As a matter of fact, there's so much to see in Tuscany you can actually do a Tuscany road trip!
For the best option, take the high-speed train from Roma Termini station to Firenze S M Novella in Florence. This will take 1 hour and 30 minutes.
Book your train here: http://www.trenitalia.com/tcom-en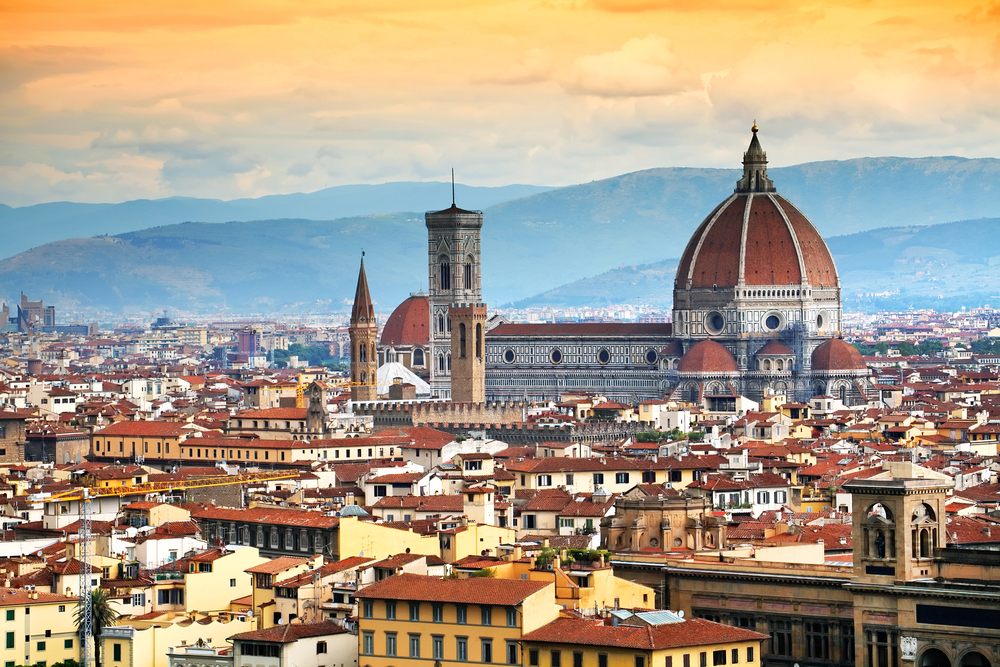 Things To Do In Tuscany
See David At The Galleria Dell'Accademia
If there's one thing that should top your Florence bucket list, it's seeing Michelangelo's statue of David at the Galleria dell'Accademia.
his statue of the biblical figure of David is viewed as the zenith of sculpture-making, so you certainly shouldn't miss out on it. Be sure to book a timed entrance ticket in advance, as the lines for this museum can get quite long.
Book Here: Florence: Timed Entrance Ticket to Michelangelo's David
Take A Duomo Tour In Florence
Along with seeing Michelangelo's David, a Duomo tour should be high up on your list of things to do in Florence.
Constructed over nearly 150 years and using three types of marble, the Duomo is truly a breathtaking work of architecture.
Do know there is a dress code for women and men; your knees and shoulders must be covered.
You also must be completely silent when visiting the Duomo. It is usually very crowded, but you can skip the line by taking a Duomo tour.
Book Here: Florence: Dome Skip-the-Line Guided Tour
Stroll Across Ponte Vecchio
Between its graceful arches and golden buildings, Ponte Vecchio is a picture-perfect bridge.
If you are spending your Tuscany honeymoon in Florence, this is a very romantic thing to do.
Plus, if you grab a scoop of gelato and head over at sunset, the atmosphere is absolutely magical.
You do not want to miss out on this activity during your couple's trip to Italy in 7 days.
Feel Like Royalty In Tuscany's Magical Castles
There are a bunch of magical castles within the region of Tuscany.
While some are privately owned, others have been converted to wineries.
Or if you want to truly feel like royalty, you even spend the night in one of these Tuscan castles.
Book Here: Montalcino: Brunello Wine Tasting & Lunch in a Tuscan Castle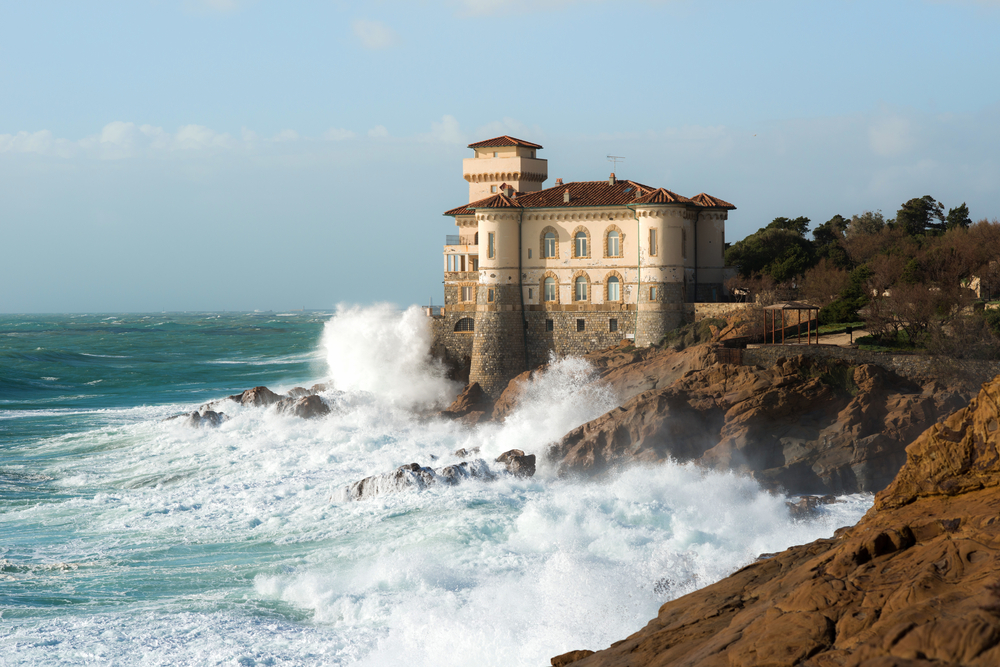 Relax At A Natural Hot Spring
If historic castles aren't quite your thing, perhaps natural hot springs are a little more up your alley.
There are four free and natural hot springs in Tuscany worth a visit. So sit back, relax, and soak in the warmth of a natural Tuscan hot spring.
Take A Tour Of The Tuscan Countryside
Rather than spending all of your time in Florence, we recommend venturing out of the city and taking a tour of the Tuscan countryside.
If you're a wine connoisseur, you can take a wine-tasting tour. If you prefer pizza and gelato, you can learn about those culinary processes as well.
Or if you love nature, architecture, history, or literature, there are amazing Tuscany tour options for those interests as well!
Book Here: From Florence: Tuscan Countryside Tour on a Vintage Vespa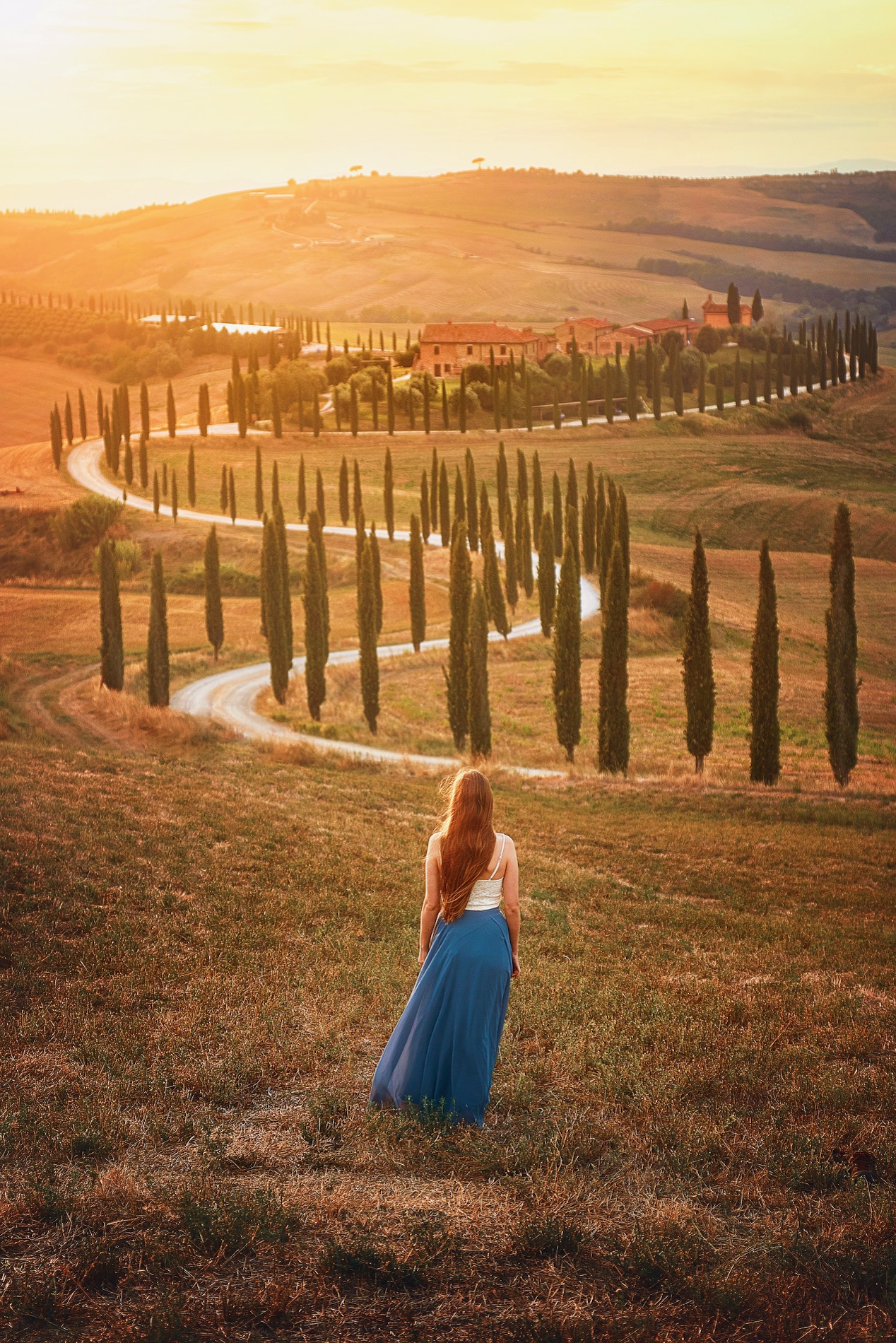 Where To Stay in Tuscany
Determining the best place to stay in Tuscany obviously depends on where you'll be in the region. You can even stay at a stunning villa in Tuscany if you would like.
For a more detailed guide, refer to our guide on where to stay in Tuscany.
Florence: Four Seasons Hotel Firenze. Check Rates: Booking.com
Siena: Palazzo Ravizza. Check Rates: Booking.com
Lucca: Hotel Alla Corte Degli Angeli. Check Rates: Booking.com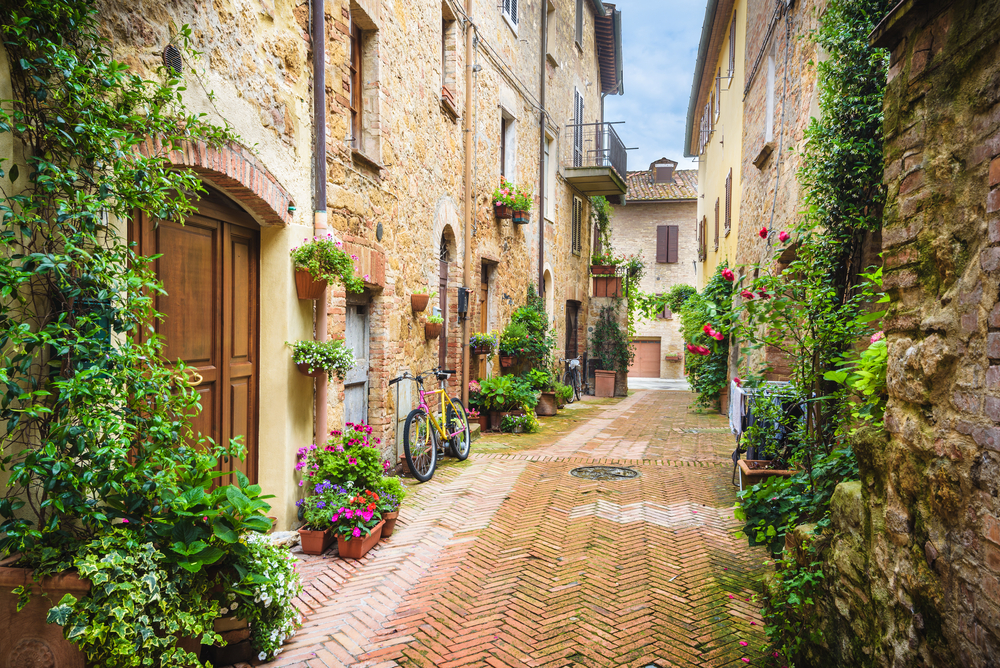 How Long To Spend In Tuscany
We recommend staying two days in Tuscany during your 7 days in Italy.
How you choose to split up these two days is completely up to you. While you could take your time and spend both days in Florence, you could also spend one day in Florence and one day exploring one of the many underrated Tuscan towns.
If you've already been to Florence, you could even consider spending both of your days exploring the Tuscan countryside.
Stop 3: Stare In Awe At The Colorful Buildings Of Cinque Terre
Take a little break from the cities during your fun 7-day trip to Italy and pop on over to Cinque Terre.
Filled with beautiful beaches and colorful buildings, Cinque Terre is the perfect place to relax in paradise.
It is a collection of five, cliff-side villages. Whether you love photography or beach days, there are so many fun things to do in Cinque Terre!
For the best option, take the train from Firenze S M Novella station to Monterosso in Cinque Terre. This will take about 3 and a half hours.
Book your train here: http://www.trenitalia.com/tcom-en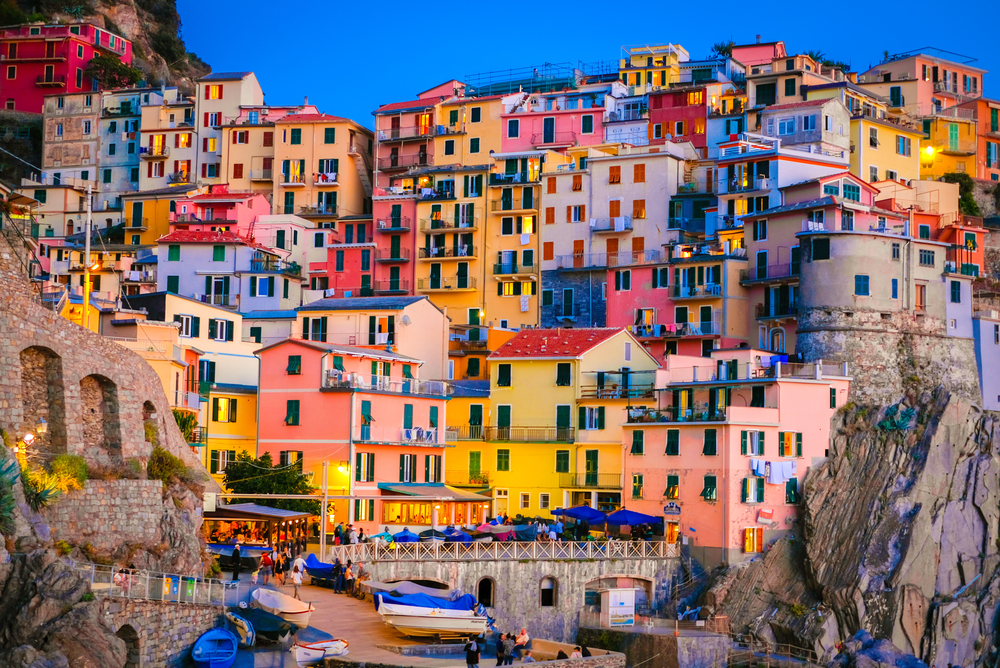 Things To Do In Cinque Terre
Hike The Monterosso Footpath
Once upon a time, you could only walk between the five villages of Cinque Terre.
The Monterosso Footpath, which connects the towns of Monterosso and Vernazza, gives visitors a little taste of this experience.
And this activity isn't just great for hikers. If you love stunning lookout points, the Monterosso Footpath allows you to see magical views of Cinque Terre's colorful villages and the Mediterranean Sea.
Be sure to bring a ton of water with you on your one- to two-hour journey to stay hydrated!
Sail Away On A Boat Tour Of Cinque Terre
While you can see a couple of the towns of Cinque Terre from the top while on the Monterosso Footpath, consider experiencing the villages from the opposite perspective – from the water.
Instead of exerting a ton of energy by hiking, you can grab a nice comfy seat on a boat and see all five of Cinque Terre's amazing villages!
Book Here: Cinque Terre: 2-Hour Private Boat Tour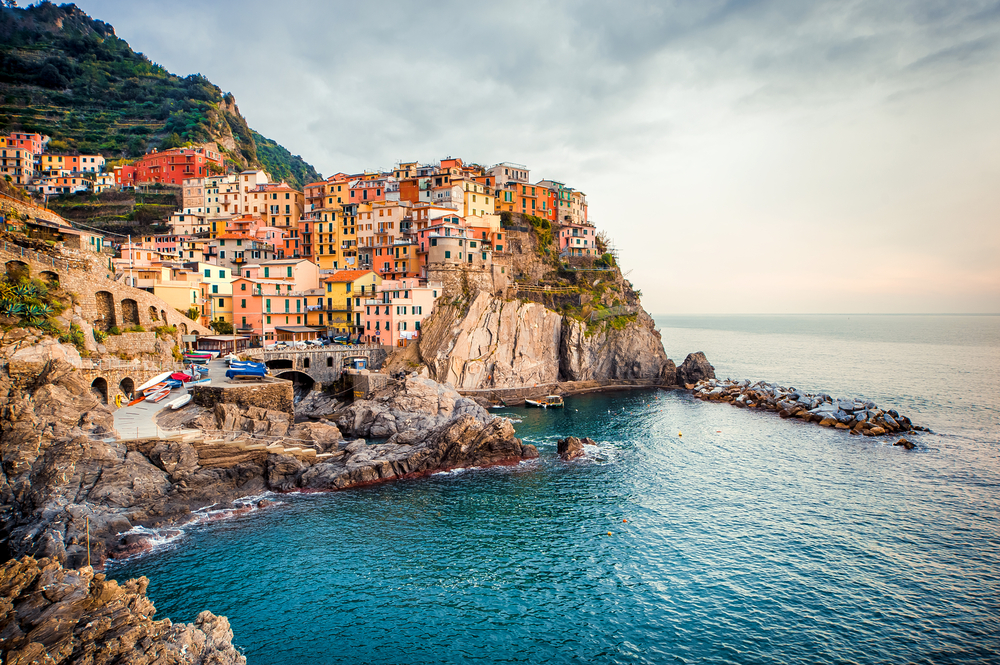 Relax On One Of Cinque Terre's Stunning Beaches
There are so many breathtaking Cinque Terre beaches along the coastline.
Some Cinque Terre beaches, like Monterosso Vecchio Beach, are filled with sand, sun, and relaxation.
Others are a little more unique, like Vernazza Beach, which you'll have to cut through the cliffs to experience.
Wander Around Parco Nazionale Cinque Terre
As one of the most beautiful national parks in all of Italy, Parco Nazionale Cinque Terre has been awarded the title of being a UNESCO World Heritage Site.
Parco Nazionale Cinque Terre showcases the melding of the work of nature and the work of humans, as humans carved the steep slopes into steps in order to plant food.
And, of course, the views of the five villages and the Mediterranean Sea don't hurt!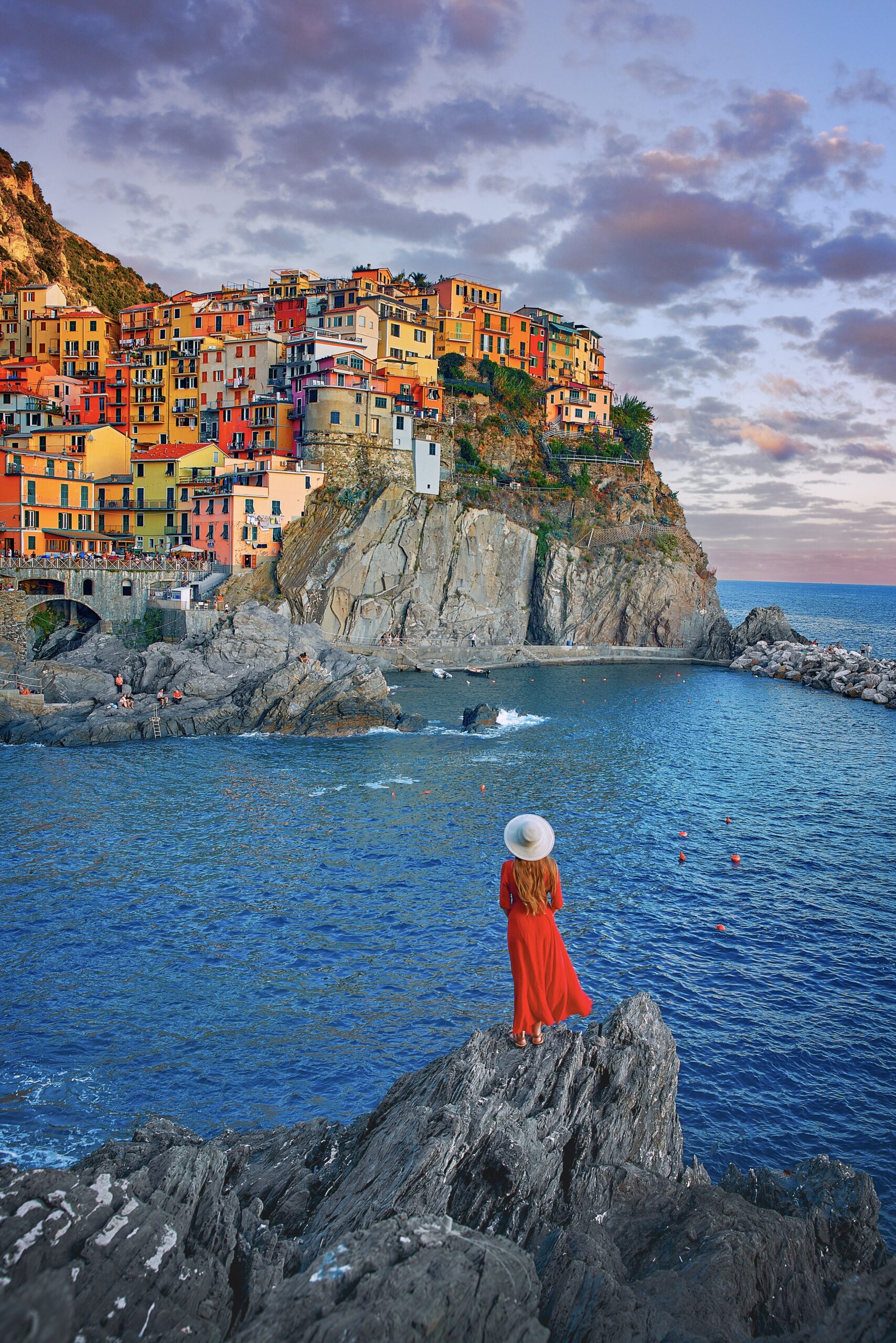 Where To Stay in Cinque Terre
When deciding where to stay in Cinque Terre, the most important factor is choosing which city you want to stay in, as each city has a completely different vibe.
If you're looking for a larger village with shopping and nightlife, Riomaggiore might be your style.
On the other hand, if you're looking to get the best views, consider staying in Manarola
For a few more Cinque Terre accommodation options, check out our guide on where to stay in Cinque Terre.
Soak In The Sun In Monterosso: Villa Tanca Hotel. Check Rates: Booking.com
Find The Best Views In Manarola: Olimpo Affittacamere. Check Rates: Booking.com
Visit The Most Popular Village Of Vernazza: Agretta Sea View Apartment. Check Rates: Booking.com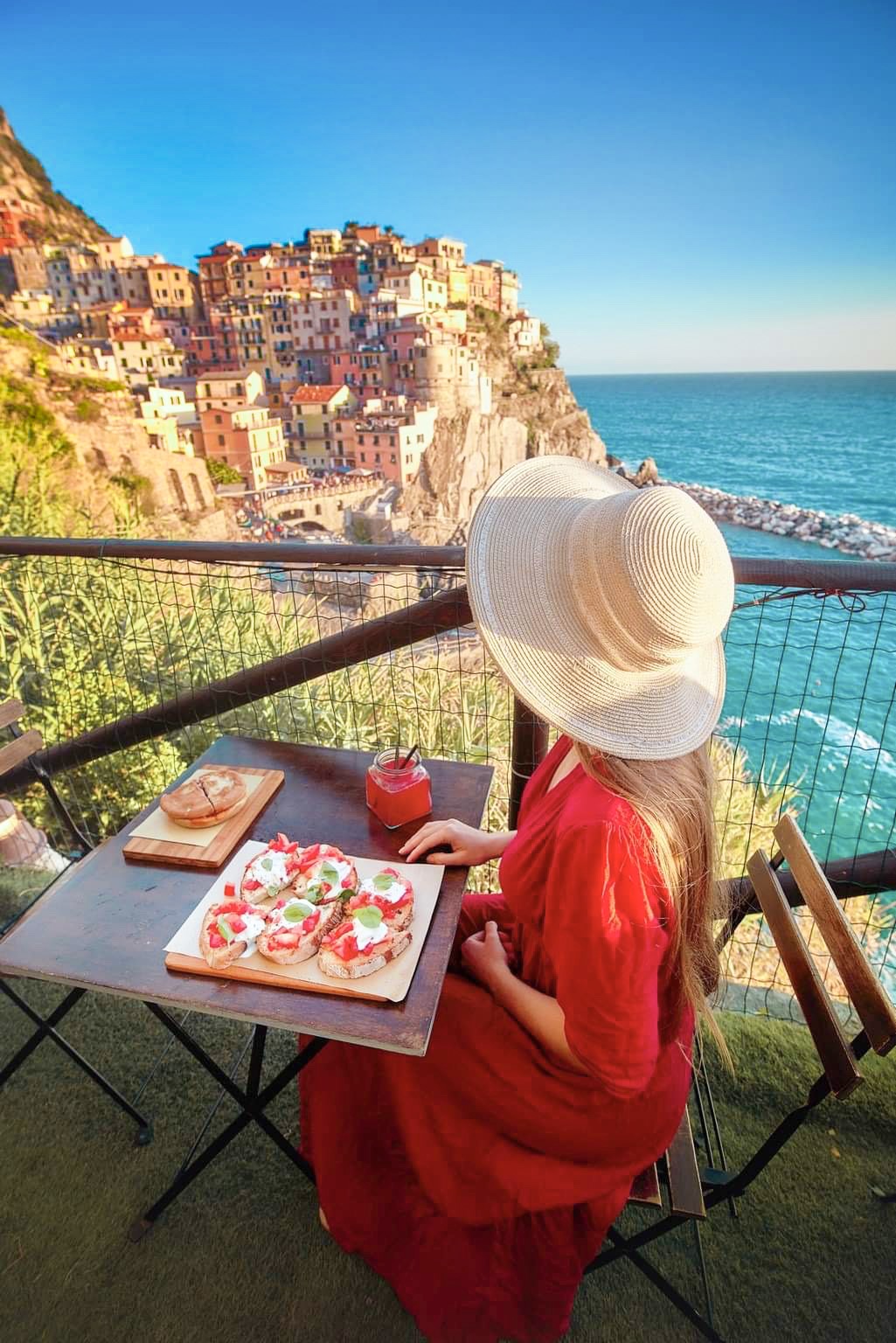 How Long To Spend In Cinque Terre
For your seven days in Italy, one day in Cinque Terre should suffice.
Within that time, you'll be able to grab your share of relaxation of sunshine before dashing off to your next amazing Italian destination: Venice.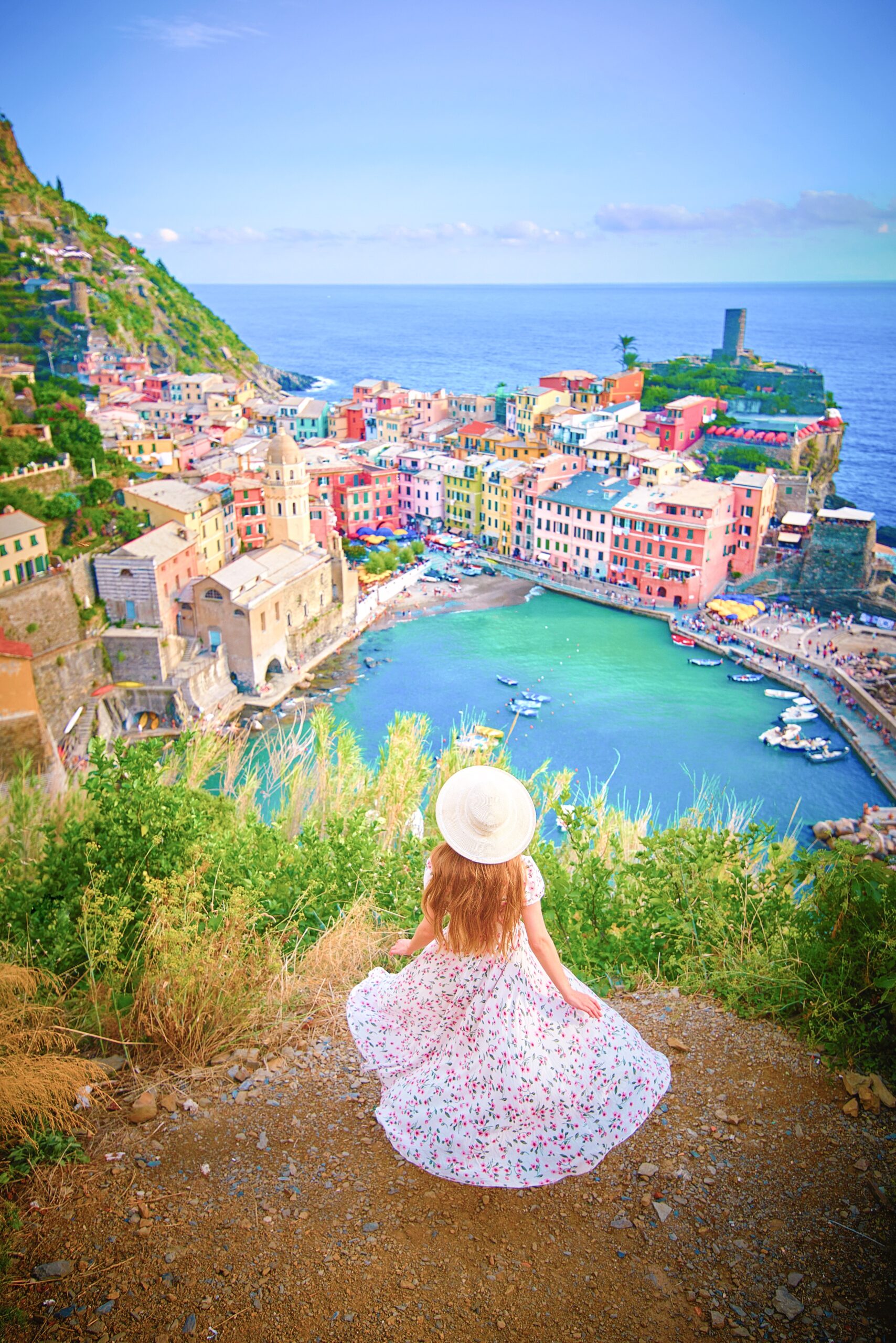 Stop 4: Float Around The Canals Of Venice
As one of the most unique cities in the world, Venice's gondolas and bridges attract visitors from across the world.
This one-of-a-kind city is so special that it's made it onto just about every single one of our Italy itineraries, including our Northern Italy Itinerary. Be sure to soak in as much of the Venetian atmosphere as you can during your Italy in a week trip.
For the best option, take the train from Monterosso Station to Stazione di Venezia Santa Lucia in Venice. This will take about five and a half hours.
Book your train here: http://www.trenitalia.com/tcom-en
Things To Do In Venice
Spend Some Time at St. Mark's Square
Piazza di San Marco, also known as St. Mark's Square, is the center of Venice.
This popular square is very important to Venetians for many reasons, one being its dominance as the center of both political and religious power in Venice.
From this single location, there is so much to do! You can climb the Companile de San Marco Bell Tower, explore Doge's Palace, and wander around St. Mark's Basilica.
Book Here: Skip the Line: St. Mark's Basilica Guided Tour
Book Here: Venice: Doge's Palace Reserved Entry Admission Ticket
Sail Away On A Gondola Ride
As practically the only city in the world that uses boats instead of cars, a gondola ride is one of the top things to do in Venice.
Float around Venice's colorful buildings and under the ornate bridges for a tour unlike any other.
If you're visiting Venice in the winter, be sure to bundle up with a blanket on your gondola ride! It can get quite chilly! Do know that gondola rides in Venice can be very expensive, so be sure to ask the gondolier how much the ride will cost before hopping in the boat.
Book Here: Venice: Grand Canal by Gondola with Commentary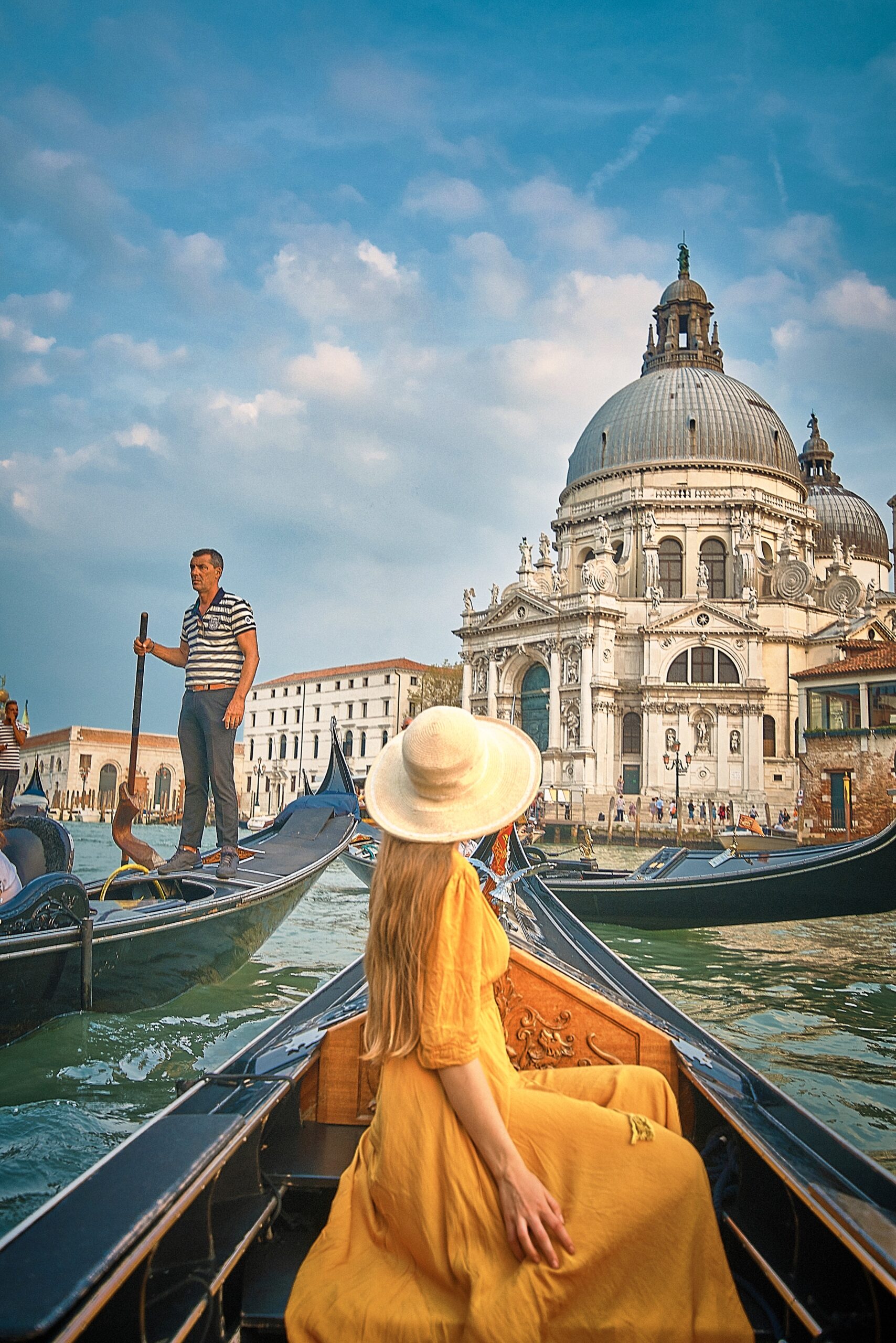 Cross The Rialto Bridge
The Rialto Bridge, also known as Ponte di Rialto, is the oldest bridge in Venice that crosses the Grand Canal.
The construction of this bridge was quite a feat, as this 157-foot bridge was built between 1588 and 1591!
Despite its old age, the Rialto Bridge is definitely still a stunning sight to see, and that is confirmed by the fact that it also happens to be one of the most popular Instagram spots in Venice.
Visit The Breathtaking Bridge of Sighs
A few feet away from St. Mark's Square and Doge's Palace, the Bridge of Sighs is a fascinating Venetian bridge.
Historically, this bridge was used as a walkway for prisoners. After criminals were interrogated and convicted in Doge's Palace, they walked across this very bridge to prison.
According to Venetians, these convicted criminals would see the outside world for the last time on the Bridge of Sighs, causing them to sigh.
While most people can't access the Bridge of Sighs, the Secret Itineraries Tour at the Doge's Palace allows you to cross it.
Take a Trip To Murano
Venice is home to some of the most beautiful islands in Italy, and Murano is one of them!
Just a short boat ride away from the main Venetian islands, Murano is home to some of Italy's best glass makers.
You can even watch these glass-blowing masters in action during a glass-blowing demonstration
Seeing a glass-blowing artist transform piles of sand into a beautiful piece within just a few minutes is a truly magical experience.
And if you want to purchase a Murano glass piece for your home, you can do that too!
Book Here: Venice: Burano and Murano Boat Tour with Glass Factory Visit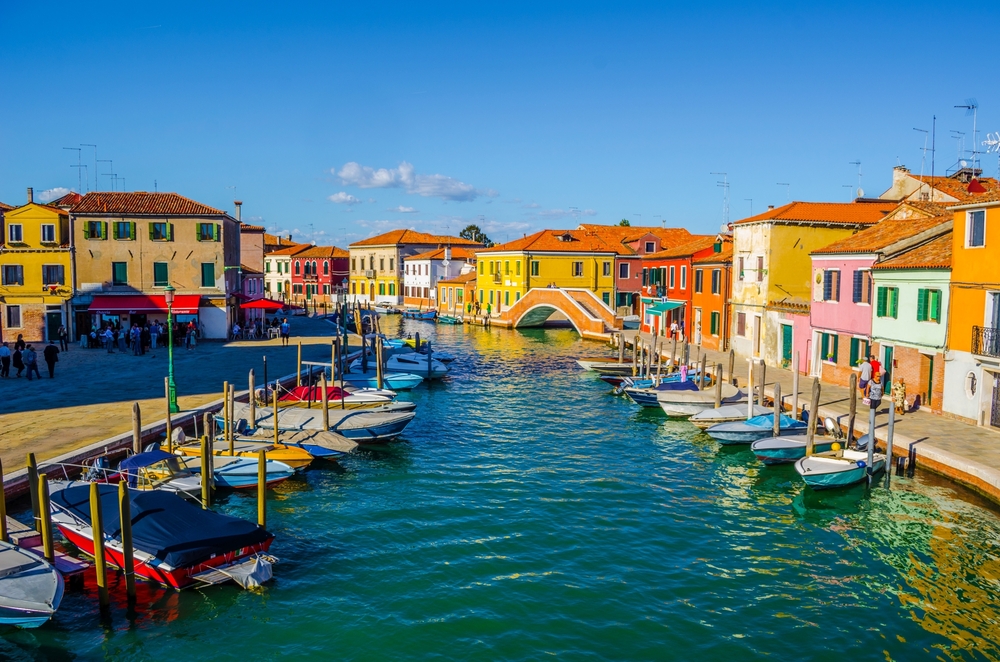 Where To Stay in Venice
When staying in Venice, we highly recommend staying in the city center.
If you find yourself too far outside of that, you'll end up back in the land of cars and buses, which ruins the magic of Venice.
For a few more options, feel free to check out our guide on exactly where to stay in Venice!
City Center: Hotel Danieli. Check Rates: Booking.com
Mid-Range: Pensione Seguso. Check Rates: Booking.com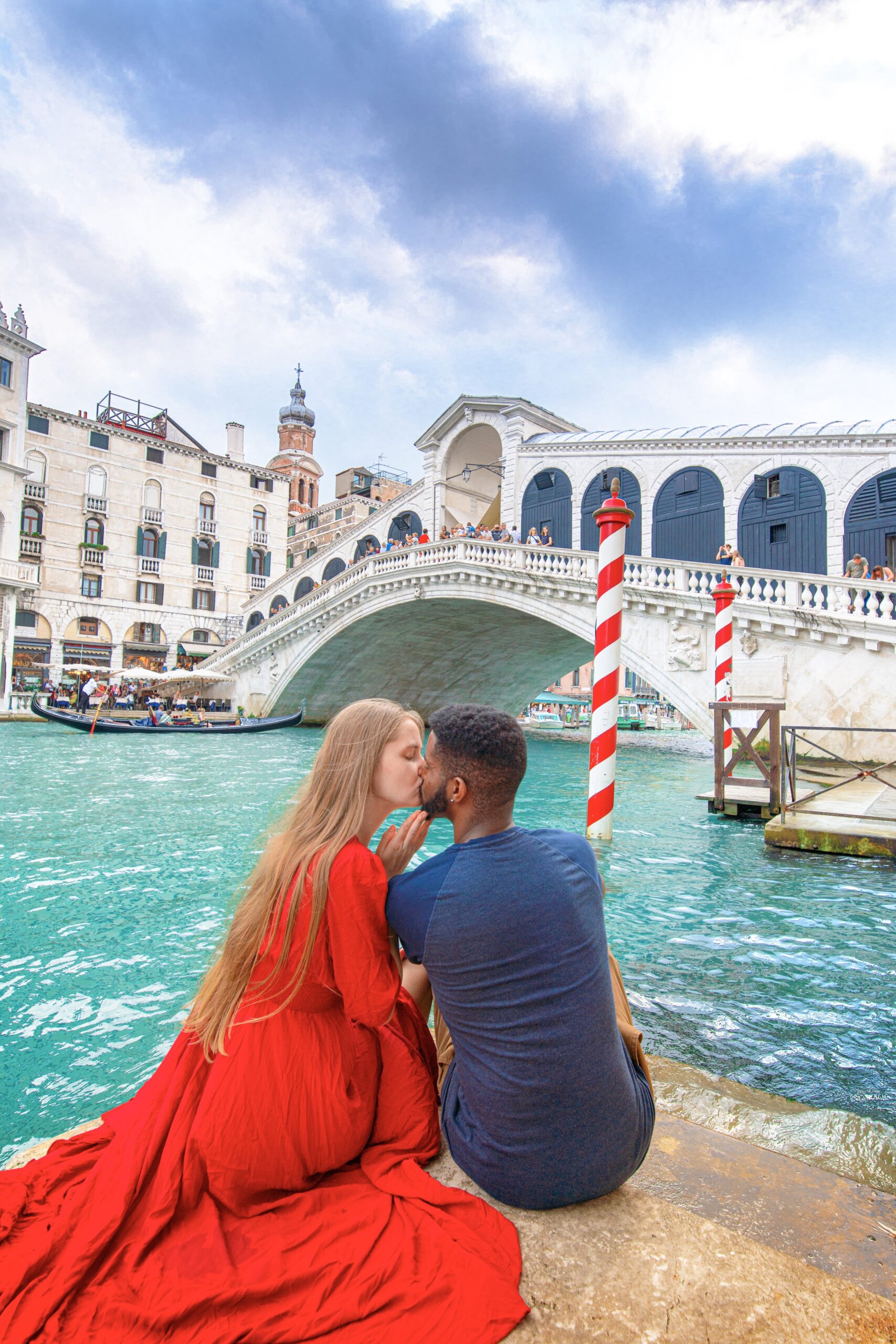 How Long To Spend In Venice During Your 7 Days In Italy
For the purposes of this itinerary for Italy in a week, we recommend spending two days in Venice, although, as per usual, feel free to adjust.
Perhaps you'll like to spend four days in this canal-filled dream city or maybe a day in Venice is all you need.
After spending time in Venice, your 7 days in Italy will come to an end. To find your way back home, you'll fly out of the Venice Marco Polo Airport.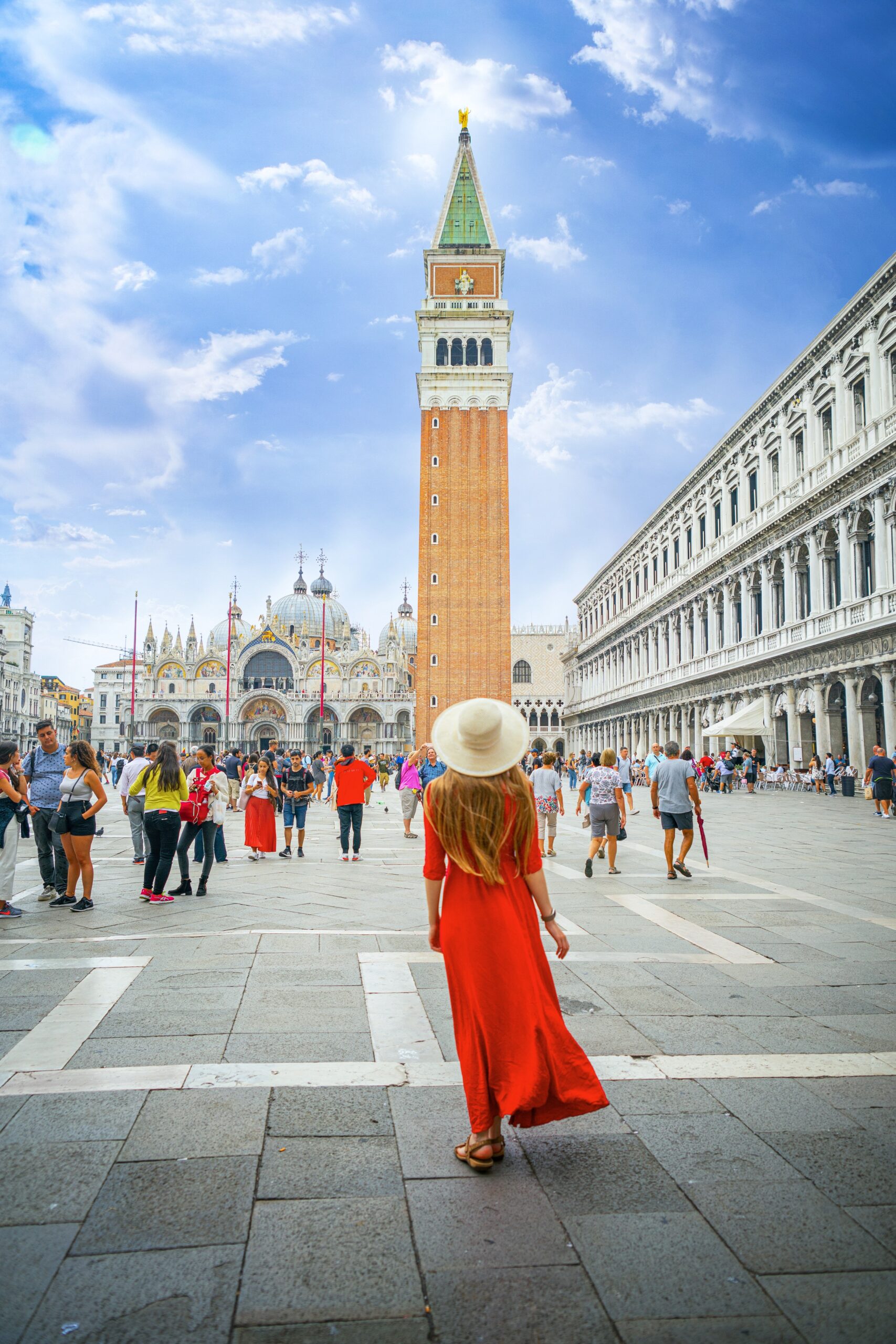 Alternative Day 6-7: Extend Cinque Terre and Add Milan
If you don't want to take that five-hour train ride all the way to the eastern shores of Italy, we've provided an alternative for your Italy travel itinerary for 7 days.
Instead, you can add a day to your relaxing time in Cinque Terre and pop over to the luxurious city of Milan for an additional day.
For the best option, take the train from Monterosso Station to the Milano Centrale Railway Station. This will take about three hours.
Book your train here: http://www.trenitalia.com/tcom-en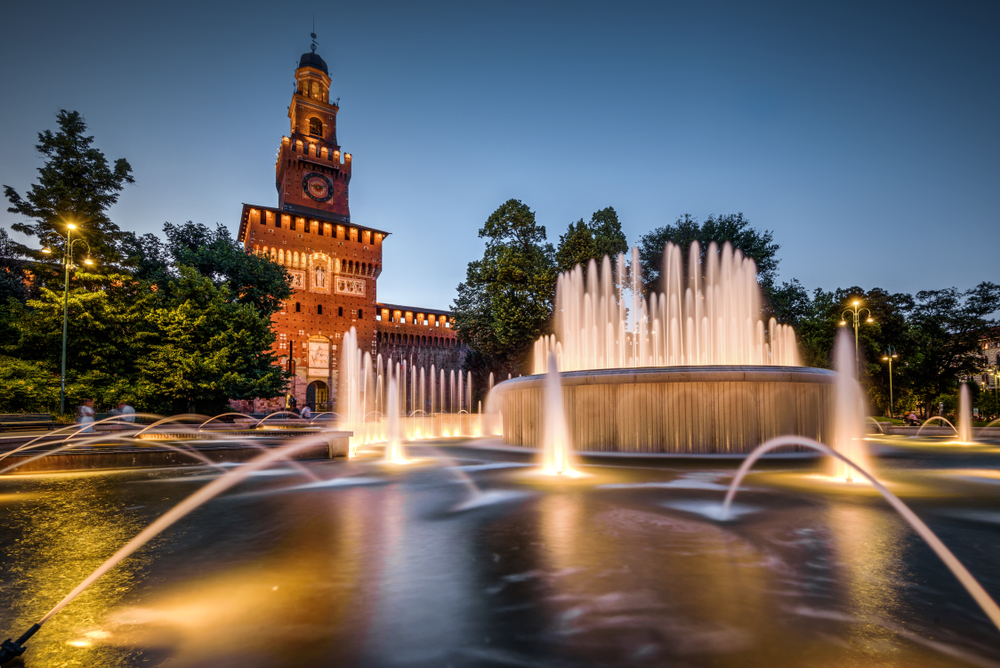 Things To Do In Milan
Shop Until You Drop At The Galleria Vittorio Emanuele II
If Milan is known for one thing, it's shopping. Some of the best shopping you can do in Milan is at the Galleria Vittorio Emanuele II.
Located just steps away from the Milan Cathedral, the Galleria Vittorio Emanuele II is one of the oldest shopping malls on the planet!
Yet even though it's been around for centuries, it's still a great place to stock up on the latest fashions or simply do some window shopping during your fun 7 day trip to Italy.
Pretend To Be Royalty In Castello Sforzesco
The Castello Sforzsco, also known as Sforza Castle, was originally built in the thirteenth century for Galeazzo Visconti, the Lord of Milan.
After undergoing a rollercoaster-like history of destruction and siege, Castelle Sforzesco is now a gallery filled with museums on Milanese history and art.
Visit The Eye-Catching Milan Cathedral
The Milan Cathedral, also known as the Duomo di Milano, is an iconic gothic cathedral located right in the center of the city.
It took nearly 600 years to build this cathedral, and thanks to the intricate details, you can definitely tell! To try to avoid the long lines, try to get to the Milan Cathedral early in the morning.
Book Here: Milan: Cathedral and Rooftop Ticket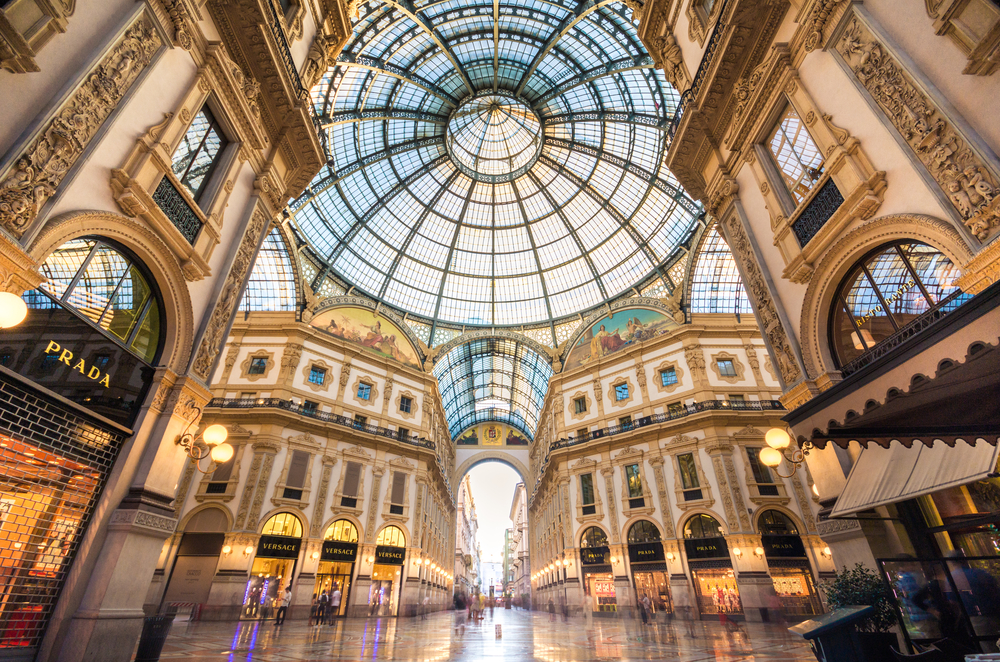 Where To Stay in Milan
Since your time in Milan will be rather limited, you'll want to stay close to the city's attractions.
If you're looking for a few more Milan accommodation options, take a peek at our guide to exactly where to stay in Milan.
Upscale: Duomo Rooms. Check Rates: Booking.com
Mid-range: Art Hotel Navigli. Check Rates: Booking.com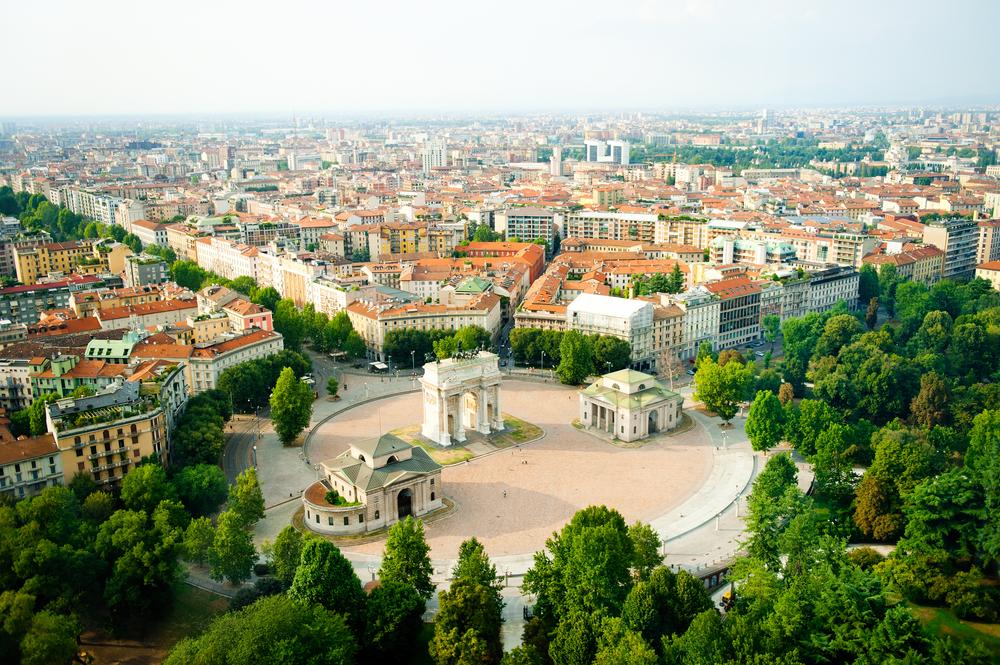 How Long To Spend In Milan During Your 7 Days In Italy
In this alternative version of your 7 days in Italy, we suggest only spending one day in Milan.
While the city has made a name for itself globally, there really isn't a ton to do after you've seen the handful of highlights.
That said, as always, feel free to adjust this Italy itinerary to your own needs.
After you've completed your time in Milan, you'll be able to easily (and often more affordably) fly out of the Milan Malpensa international airport and head home!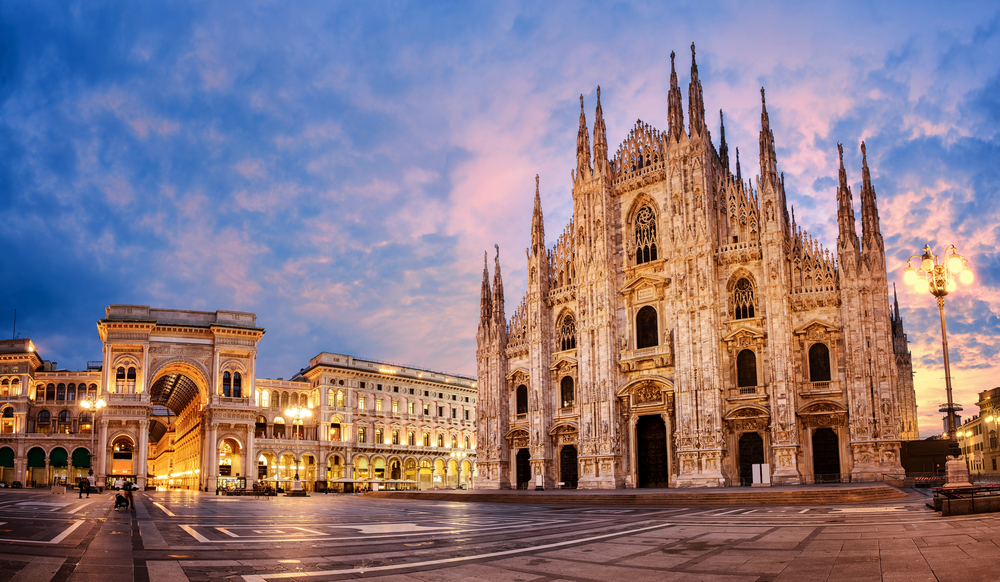 Best Time Of Year To Travel To Italy
If you want to know how to plan a trip to Italy, you first must decide when you are traveling.
Depending on what you want, you can visit Italy at any time of the year. Different aspects such as weather, prices, and crowds change with the season.
We have broken down everything you need to know by season so you know what to expect for your week-long trip to Italy.
Keep in mind that Italy is a big country and weather can vary from the north to south and whether you are on the coast or inland.
Winter
Winter is off-season in Italy meaning there are less tourist crowds. Flights, accommodations, and car rentals are priced cheaper.
If you want to spend a week in Italy on a budget, this is the time to travel!
The one area where this is the opposite is in the mountains where ski resorts book up with tourists.
If you visit in December, Christmas markets will be in full swing as well. These draw in crowds but add a festive spirit.
For weather, expect average temperatures to range from mid-20s to high-50s F, or -5 to mid-10s C, depending on the region.
It can snow, especially in the north, but it often does not stick in urban areas. Expect rain as well.
Also keep in mind that many shops, restaurants, and attractions might close for the season or have shorter hours.
The Upsides: Few crowds, cheaper, skiing, Christmas markets
The Downsides: Colder weather, can be rainy, seasonal closures
Spring
Spring is shoulder season and a great time to visit Italy if you want to avoid the larger, peak season crowds. Prices are also still lower than summer.
If you visit around Easter, expect Rome to be crowded because of the Pope's Easter Mass. Some things will close because of the holiday as well.
The weather in spring is very mild with rain decreasing as the season progresses. The rain bring many beautiful flowers!
Temps range from the mid-30s to the 70s F, or about 5 to the mid-20s C.
The Upsides: Less crowds, good prices, good weather, flowers
The Downsides: Easter closures and crowds, can still be rainy and cool at the beginning of the season
Summer
Summer is peak season with many tourists and higher prices. Book accommodations and attractions ahead of time.
August is when many Italians take vacations and because of this, many local restaurants and shops may close.
It can get quite hot in the summer, especially in cities. The temps increase from the mid-50s to the low-90s through the season with the south being the hottest.
It can also be humid, but the chance of rain is low. The ocean temps can get up to the 70s F or the 20s C. While the beaches will be crowed, this is the best time to swim.
There are also many outdoor festivals and concerts held in the summer.
The Upsides: Warm ocean temps, outdoor festivals, low chance of rain
The Downsides: Very crowded, high prices, humid, possibly too hot later in the season
Fall
Crowds begin to drop in fall as do the temps which decrease from the 80s to the 50s F, or the 20s to the 10s C.
It can be rainy this time of the year and the weather overall can be unpredictable so you have to be prepared. Pack an umbrella.
With harvest season, there are many awesome food and wine festivals to check out.
Venice can be crowded in September because of the famous Venice Film Festival.
As shoulder season, this is a great time to plan for 7 days in Italy on a budget. There are better prices and fewer tourists.
The Upsides: Less crowds, good prices, mild weather at beginning of the season, food and wine festivals
The Downsides: Can be rainy, unpredictable weather, things start to close at the end of the season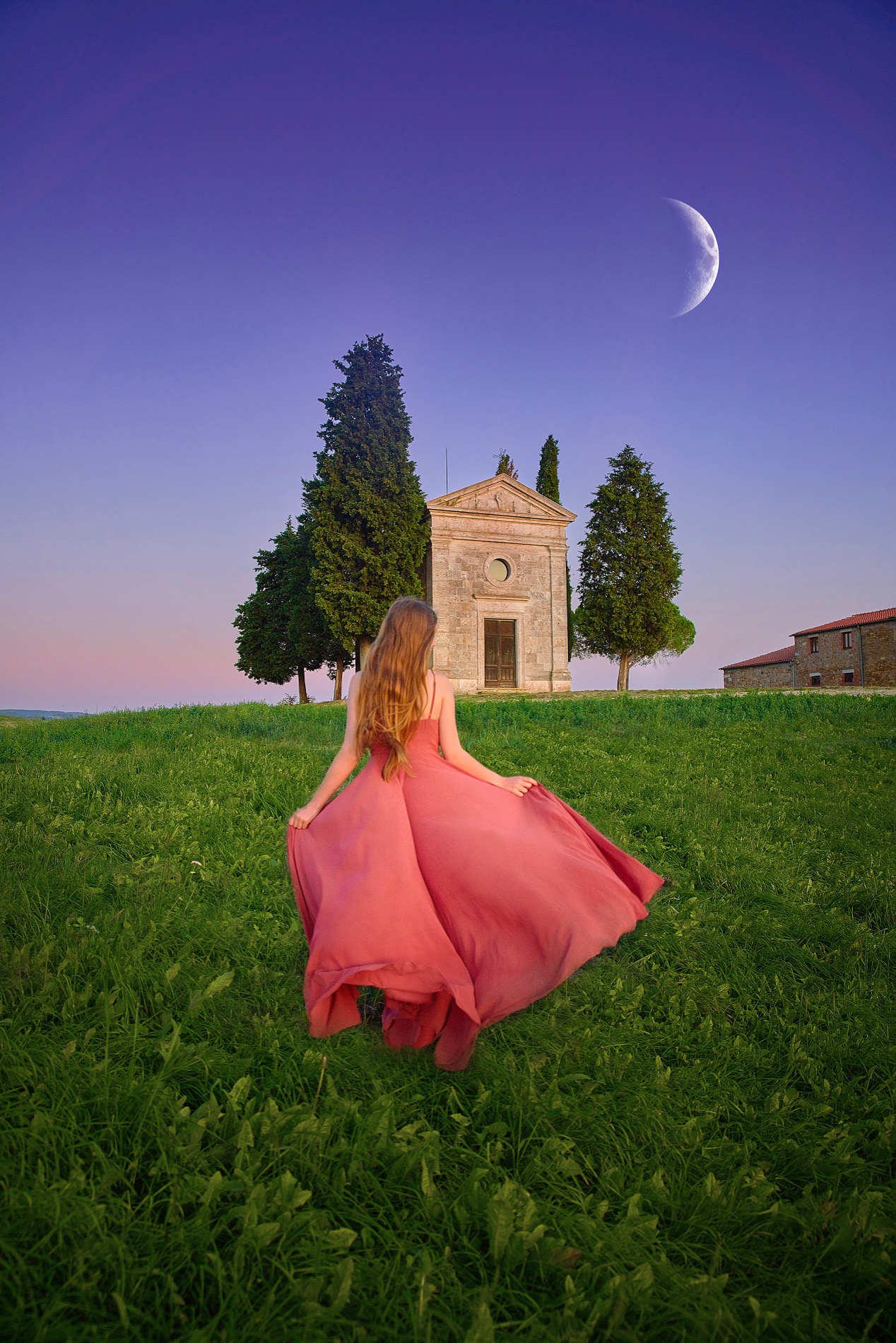 There is so much to see and do in this stunning country that it can be hard to narrow it down to just 1 week in Italy.
This itinerary gives you some structure to make some of the big decisions a bit easier. It is also completely flexible, so you can easily edit what you would like to see in Italy in a week.
Since not everything has made it into this guide, what are some of your favorite things to do in Italy?
Make sure to check out our guide on what a trip to Italy costs so you can budget for your trip!