Florence is one of our favorite cities in Italy, so if you are planning a trip to visit, you are in for a real treat! Florence is the birthplace of the Renaissance art and jewel of Tuscany! We personally loved Florence more than any other city in this region because it is a bit more laid back while still being an all-Italian city! Florence is an extremely walkable city and there is so much to see and do during your visit!
One of the highlights of our visit and something we still talk about is visiting the Duomo in Florence. Duomo is another word for a Cathedral in Italy, so the Florence Duomo is the stunning cathedral you see soaring high above the city in many images! This Cathedral took two centuries to complete and was finished in the 1400s. It is incredibly impressive and the architecture will leave you speechless. If you are planning to visit Florence and want an up-close look at Florence's Duomo, we highly recommend taking a tour for the best experience. Here are 5 reasons why we think this is a great choice!
Read Next: The Ultimate 10 Days In Italy Itinerary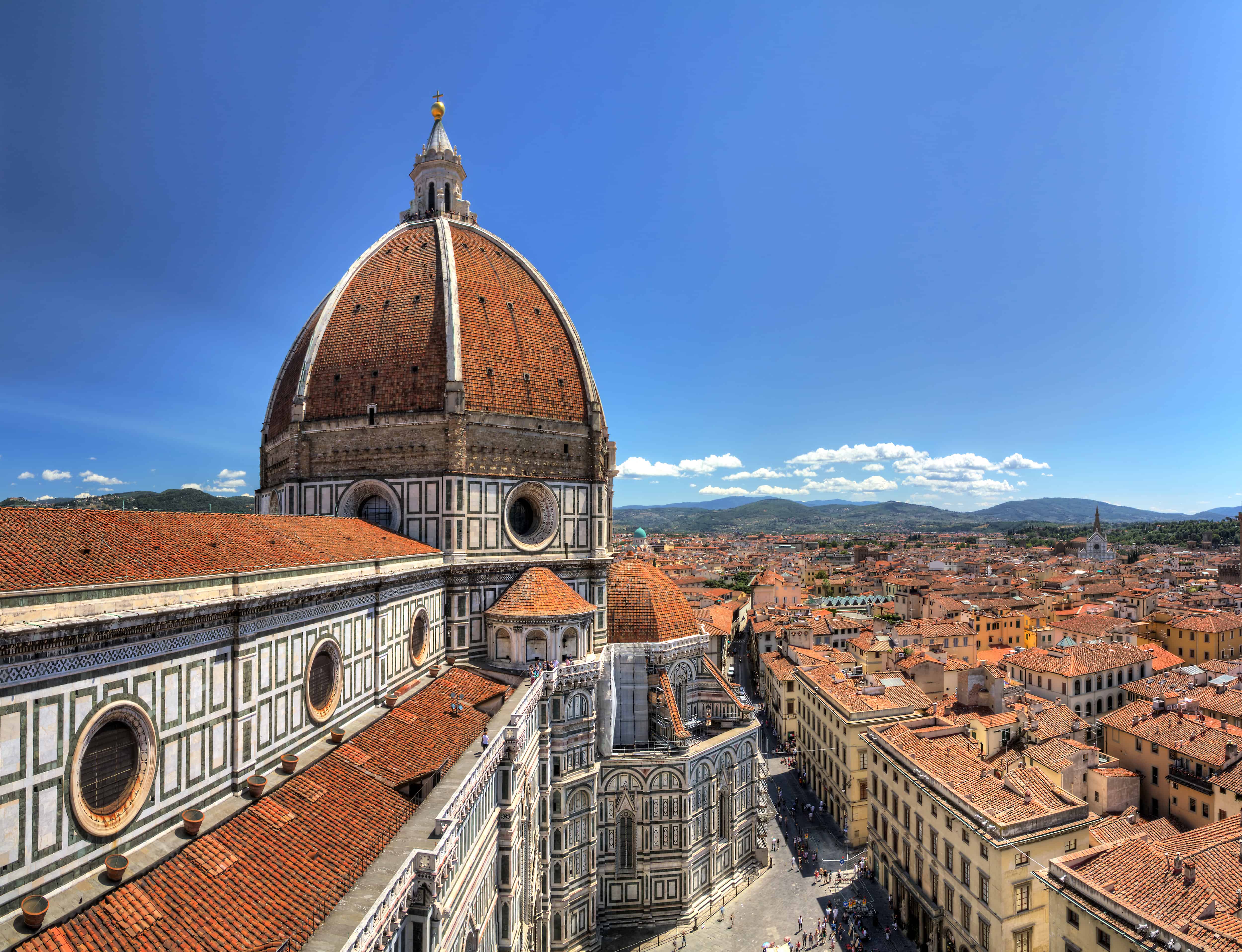 5 Reasons To Take A Duomo Tour In Florence
#1. A Duomo Tour Allows You To Skip The Line And Beat The Crowds
Florence is a stunning city, and, as a result, it can be incredibly busy! When we visited Florence in June, the line just to get into the Duomo as a regular visitor was wrapped around the building. This doesn't even include any special experiences once you are inside which may have even longer lines. The Cathedral is one of the most visited sites in Italy [for a good reason] and the crowds are high, especially during the summer! This is why we recommend taking a small group VIP Florence Duomo Tour with Ciao Florence. This tour allows you priority skip the line and reserved access to Brunelleschi's Cupola which can end up saving you from having to stand in line during the heat of the Italian summer for who knows how long!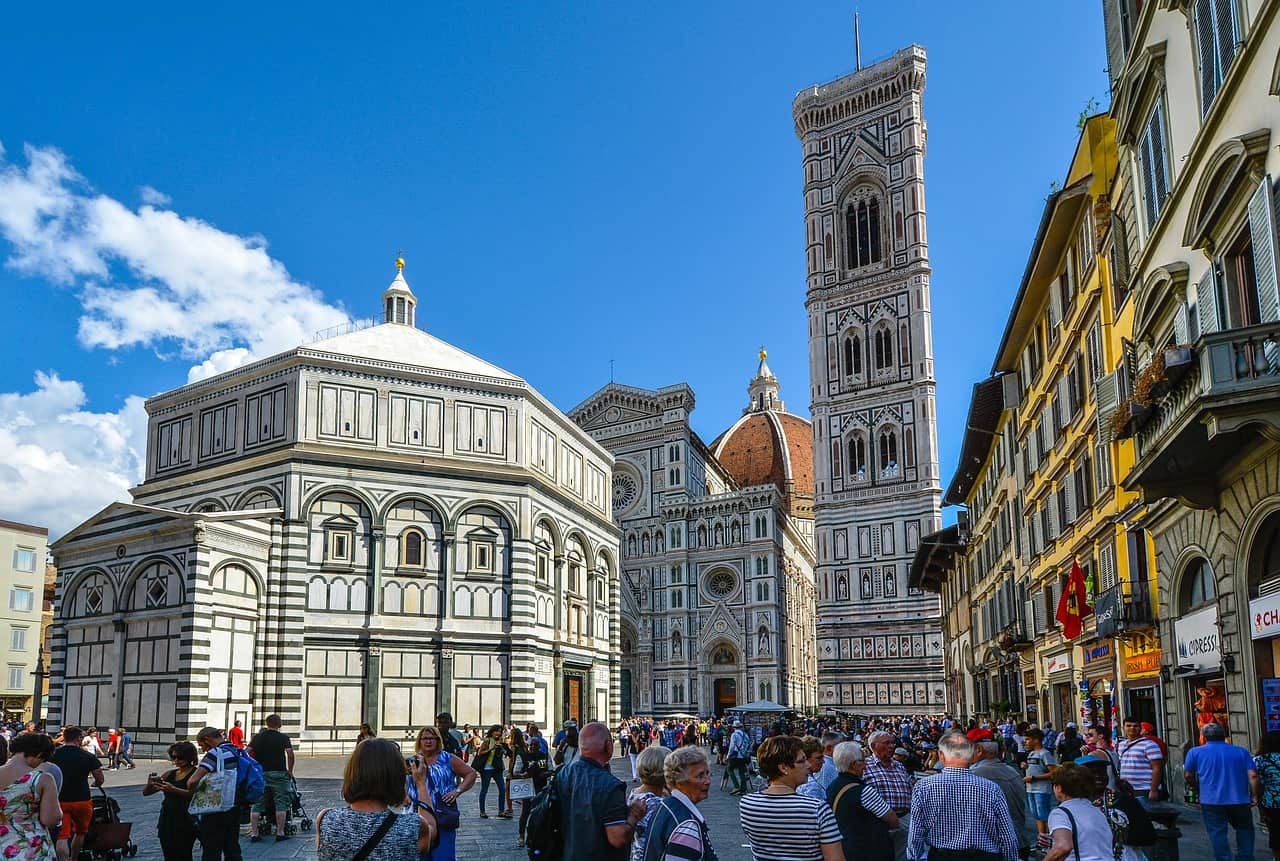 #2. You Will Learn From A Professional Guide
If you choose to visit the Duomo on your own, there will be a few informational panels here and there, but that is pretty much the extent of it. A guided Duomo Tour will allow you to learn from a professional Italian guide who will be able to reveal another side of this Cathedral to you that you would never be able to learn on your own. This guide will be a passionate and art-loving local guide who will explain everything from the unique frescoes by Vasari and Zuccari to the fascinating Crypt containing the archeological remains of the ancient Cathedral of Santa Reparata. You will be able to ask any questions you may have so that you can learn and understand every facet of the Florence Duomo.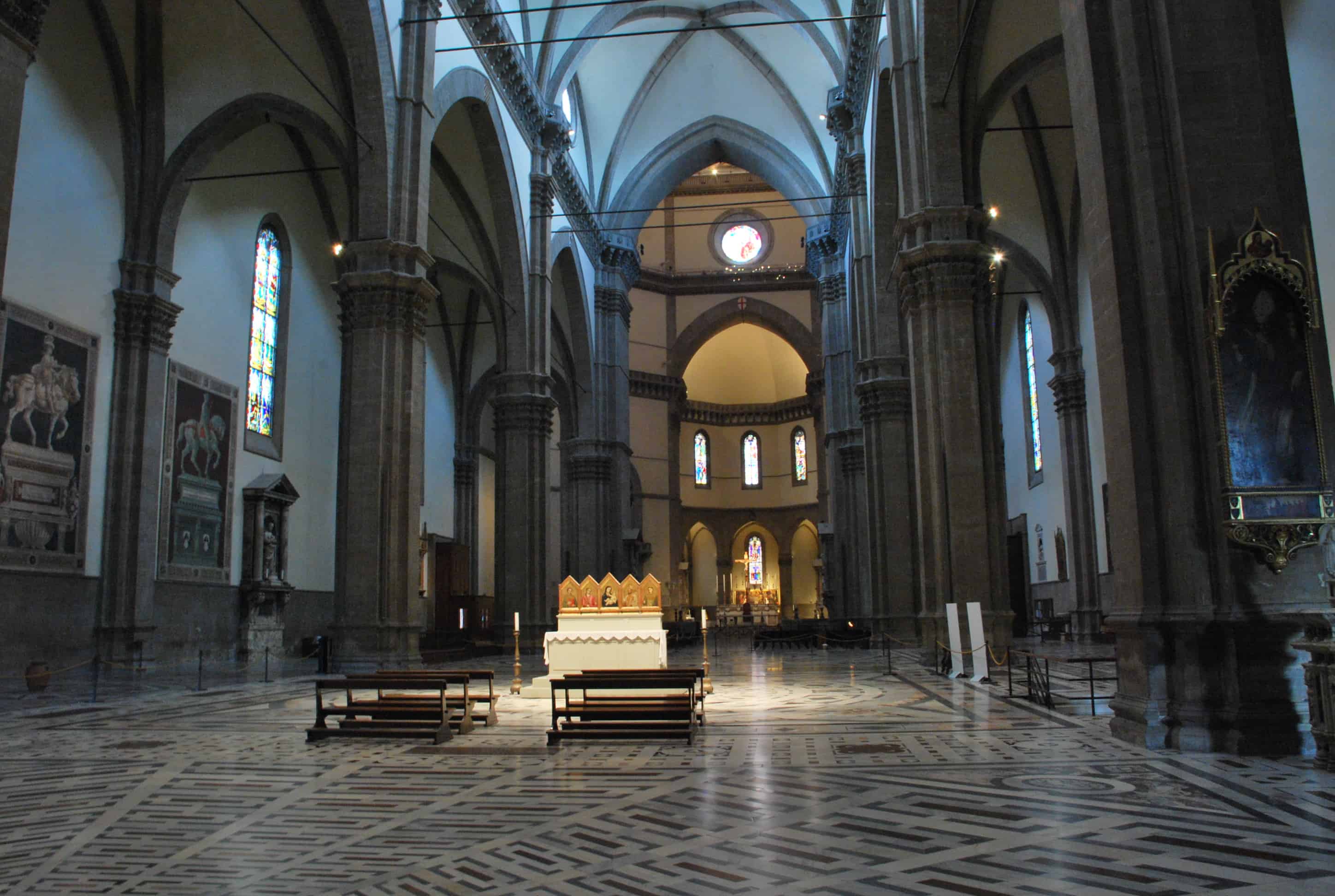 #3. The Small Group Size Allows You Space To Experience The Duomo
You may be reticent to take a tour because you don't want to be shepherded around with 50-100 people. Not only does this make you feel like simply another face in the crowd, but you may have a hard time hearing your guide and asking questions. What we love about Ciao Florence's Duomo tour is that it is a small group tour. This allows you to have a much more personalized experience with your local guide and will enable you to hear everything your guide has to say. Your guide will get to know you and will be able to answer your questions with ease.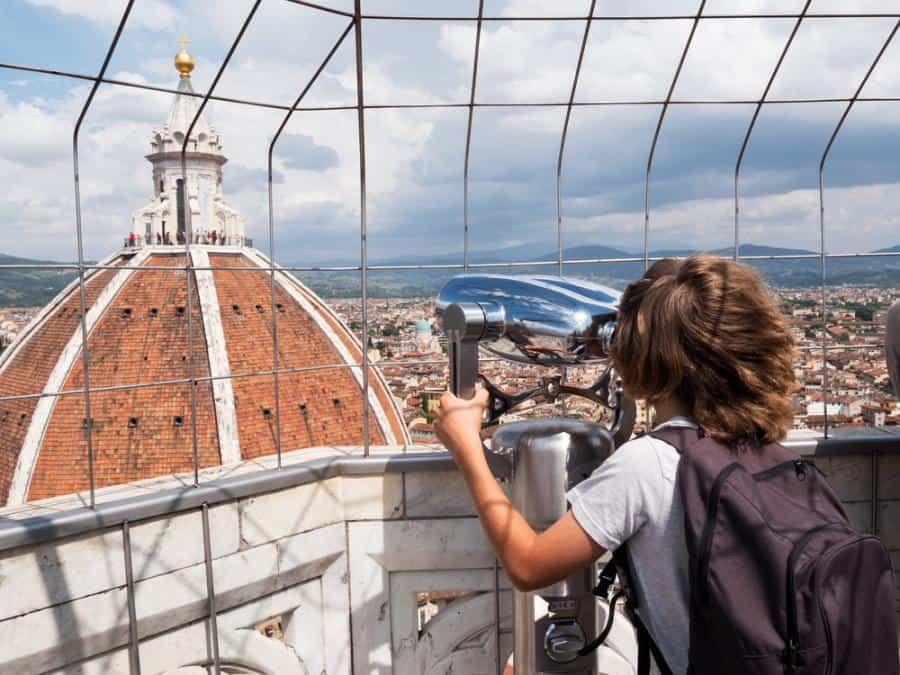 #4. You Get To Access The Duomo Terraces Which Aren't Open To The Public
The Duomo Terraces are one of the most unique and exquisite parts of the Cathedral. If you haven't heard about them before, don't worry! They are not open to the public and many people don't even know that they exist. This makes them even more alluring and interesting to visit. We recommend taking a Duomo Tour in Florence because visiting the Terraces is included with your ticket. This is often cited as the favorite part of the tour from the past visitors and we highly recommend it! With the tour, you will be able to climb up to the Northern terrace of the Cathedral rooftop and walk through narrow and open-air corridors that have been closed to the public for centuries. If you are interested in photography or just like unique things during your travels, the Duomo Terraces should be reason enough to choose a Duomo Tour during your time in Florence.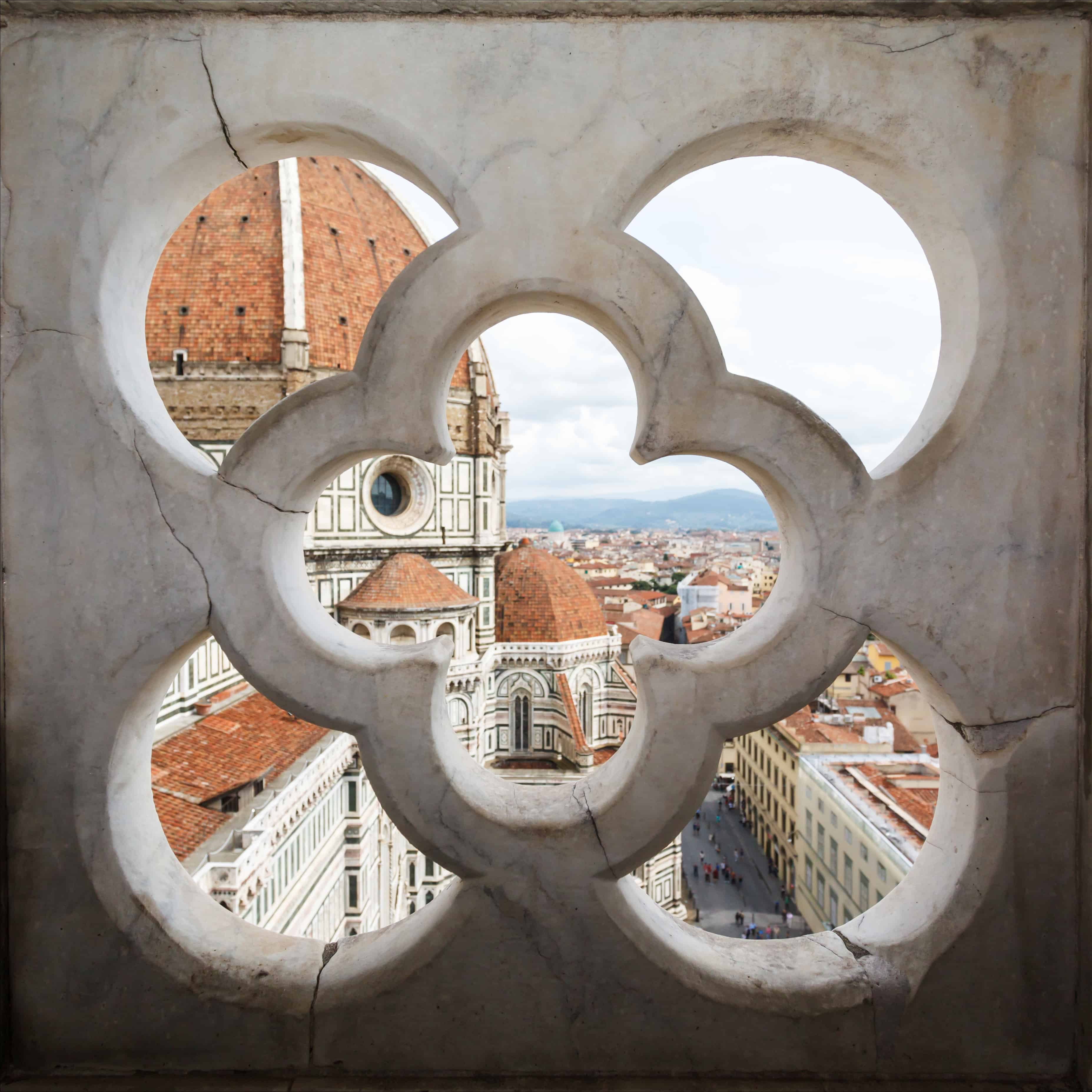 #5. You Will Gain Access To The Restricted Circular Room
The exclusive and restricted Circular Room in the Florence Duomo is only accessible with Ciao Florence's Duomo Tour. Like the Terraces above, most visitors [and locals!] have never even heard of the Circular Room, much less visited! Here you will have the opportunity to see the old statues which you can see in the façade of the Duomo. You will also be afforded an up-close look at restorers working on the cathedral. You will see their spatulas and chisels, still dirty from a days work, and smell the stucco as it is drying! This unique experience can only be had when choosing a Duomo Tour in Florence and you won't regret a single minute of the experience!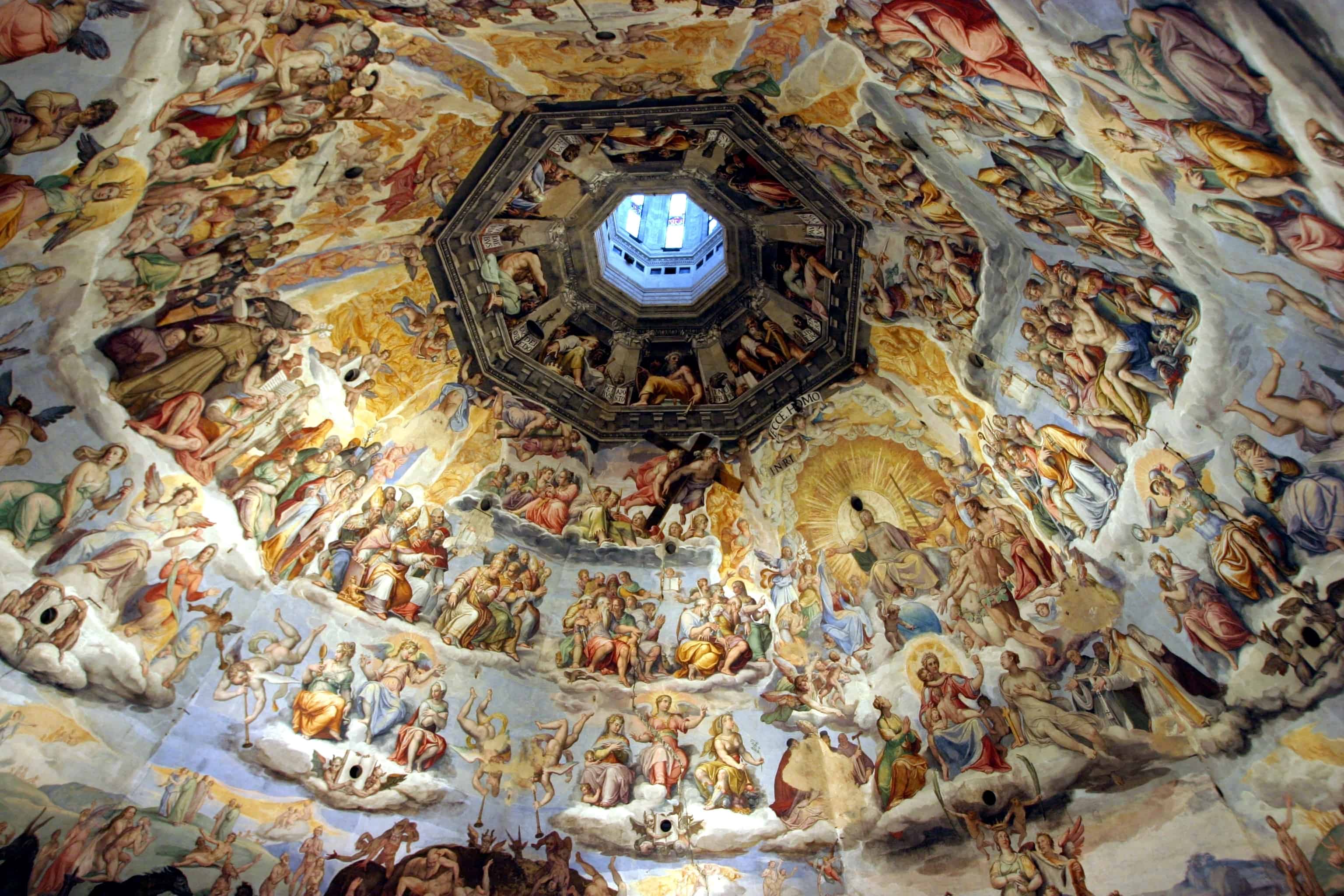 Find out more about this tour at Ciao Florence's website.