Looking to make sure your Italy packing list is complete before you head to the land of pasta, pizza, and friendly people? If you are looking for a detailed list of what to wear in Italy, you have come to the wrong place. Instead, we are here to make sure you did not forget the most important things when packing for Italy.
Planning your trip to Italy last minute?
Make sure to book your hotels and tours in Italy in advance to ensure availability! Here are my top picks for your trip!
Tickets you MUST book in advance:
Top picks for places to stay in Italy:
We have been to Italy countless times. In fact, it was one of the places we traveled on our very first trip to Europe so it will always hold a special place in our heart. There are so many things to do in Italy and you really have to be prepared for anything!
We have seen many people forget essential items on their Italy packing list. These are the items that may seem pointless to think about now but could be trip-saving once you are in Italy. They are small, many aren't very expensive, but each and every item here will make a difference once you are actually in Italy and if you are in need. You will thank yourself later, we promise!
You may be heading to the Dolomites and mountainous regions for the first part of your trip and then you may head down to the Riviera or another warmer beachy part of Italy. This is why we put together this list of what you shouldn't forget on your Italy packing list no matter where you are headed in the country!
Read next: The Ultimate 10 Day Italy Itinerary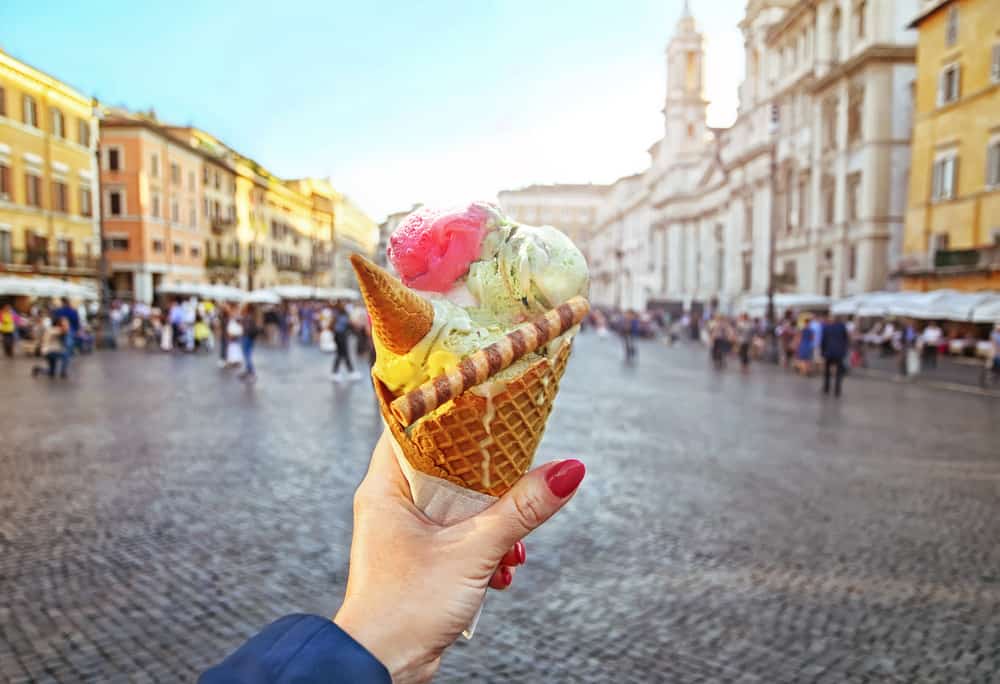 Italy Packing List: 10 Things You Are FORGETTING To Bring
#1. A Travel Adaptor Specifically Designed For Italian Outlets
Listen up folks: If you think you will travel to Italy and your plugs will work in Italian outlets you may be in for some bad news. Depending on where you are from, you will not be able to plug into an Italian outlet from the moment you arrive in the country, especially if you are from the USA! Make sure to add a travel adaptor specifically designed for Italian outlets to your Italy packing list.
This is an essential item to pack for Italy because American AND United Kingdom plugs do not work in Italian outlets. Many people travel to Italy without considering what to pack for Italy down to the smallest detail and are left having to buy expensive adaptors or not being able to charge their devices. Don't make this mistake and think ahead by throwing one of these little guys on your Italy packing list.
If you don't add a travel adaptor to your Italy packing list and you arrive and you can't plug in, you will have to go out and purchase an adaptor at a store. Stores may not be open when you arrive which may make your gear die quickly and you may have no way to communicate if and when your cell phone dies too. It is so easy to quickly throw this into your Italy packing list. You will thank yourself later!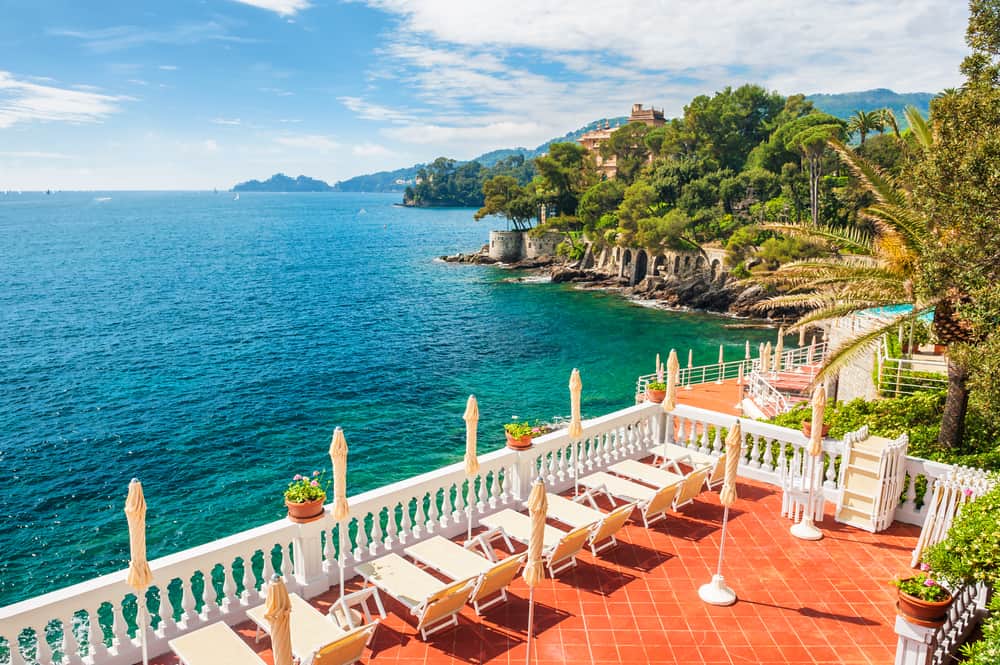 #2. Multiple Memory Cards So You Don't Have To Worry About Running Out Of Space
Italy is such a stunning country! From the colorful coastline to castles and green pastures in the Dolomites to ancient cities, there will always be something to take a photo of! If you have a camera on your Italy packing list, you need to add additional memory cards on your list of what to pack for Italy as well. Unless you are packing a computer for Italy, you will not be able to upload photos and clear your existing memory card.
Purchasing additional memory cards cost under $20 and take up no space in your luggage when packing for Italy. Having a backup can have the potential to save you a lot of heartaches if something goes awry! There is nothing worse than coming across that perfect moment and then finding out you don't have enough space to capture it on your camera!
We have been here before and it is really disappointing to be out and about and unable to capture beautiful photos and memories of your travels simply because you forgot to delete photos and space. We have this item on your Italy packing list because we have been here and we don't want you to experience this too!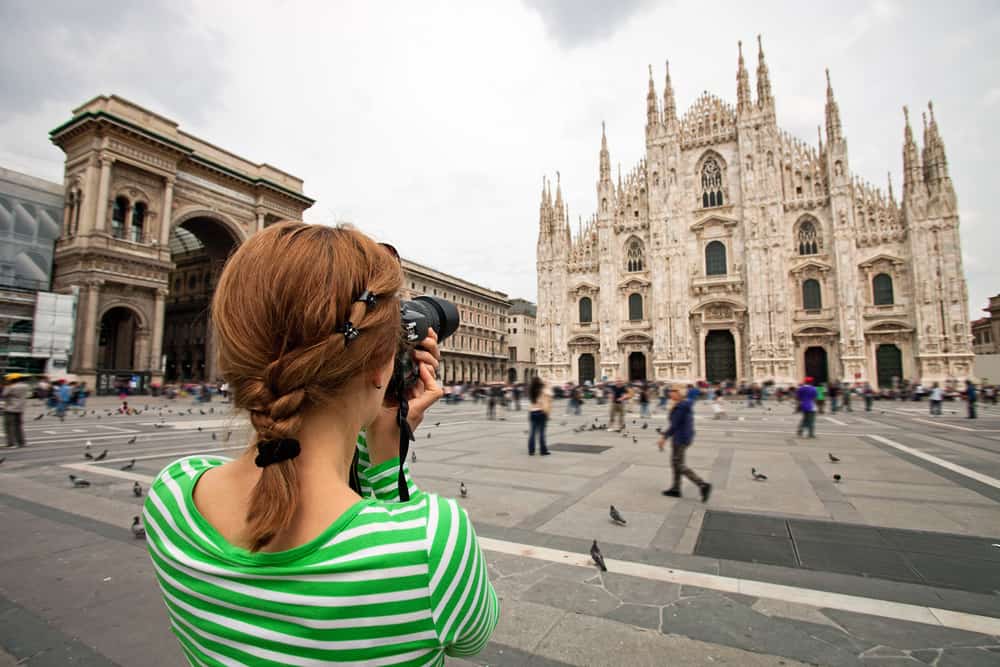 #3. Don't Forget To Put Earplugs On Your Italy Packing List
Please, take it from us and thousands of other travelers and add earplugs to your Italy packing list. They are essential! Many apartments in Italy may not have air conditioning because they don't need it. At the same time, Italians love to have fun, hang out with their friends, and stay up chatting and laughing until the wee hours of the morning. This will result in you not being able to sleep, especially if you are staying in a larger city-center type area and there are restaurants and bars nearby.
For example, during our stay in both Rome and Florence, we had some neighbors who were having fun every night during the summer [when we were forced to keep the windows open for some airflow] and they talked and laughed until 1-2 am every night. Earplugs are absolutely necessary to add to your Italy packing list and these are the earplugs we travel with.
In addition, if you plan to travel around Italy by staying in hostels or shared Airbnbs, you should totally add earplugs to your Italy packing list. Sleeping in a hotel or unfamiliar space may cause you to stay awake and have a hard time sleeping. Adding earplugs to your list of what to pack for Italy will help you focus on quiet and get some much-needed shuteye. Bonus: You can use your earplugs if you are hoping to sleep on the plane on your way to/from Italy as well.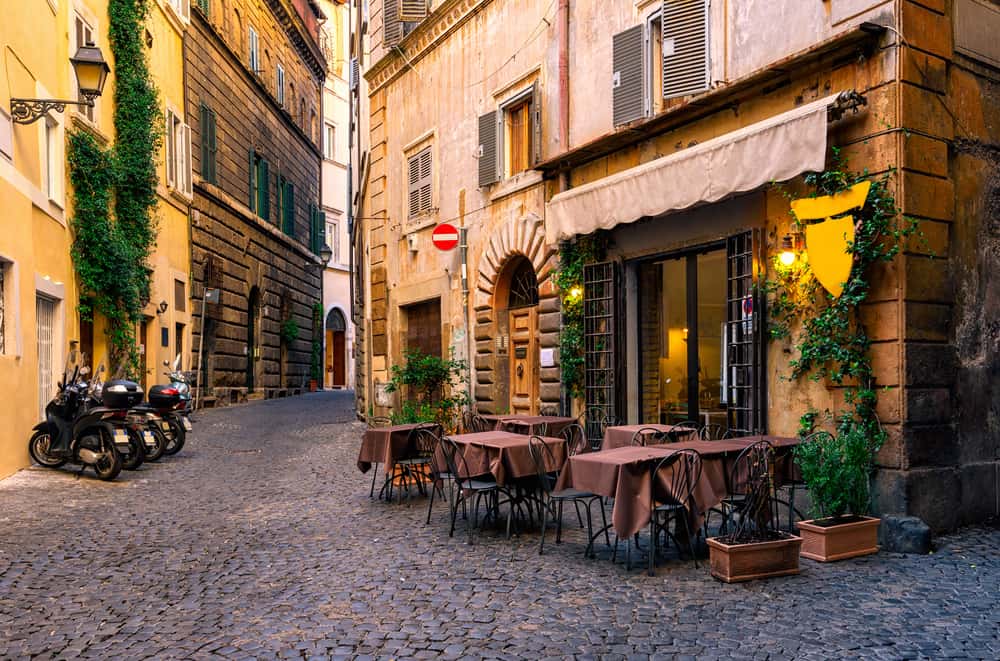 #4. Reusable Filtered Water Bottle To Save Time And Money
While the drinking water in Italy is considered safe, it will still be different than where you are from. As a result, if you have a sensitive tummy, you may pick something up when drinking unfamiliar water. We drank water in India, Peru, and the Middle East, and nothing happened yet we ended up getting sick in both Italy and France. Go figure! Terrence got sick and Victoria didn't simply because Victoria only drank out of this Bobble Water Bottle while Terrence drank tap water.
Here is another hard truth: many restaurants in Italy CHARGE MONEY for even a basic glass of water. This may come as a shock to anyone who isn't from Europe or a country that does this, especially from the United States. If you don't want to pay for water every single time you go out to eat, simply bring a reusable filtered water bottle and drink that while you dine.
Even if you don't mind paying for water and don't have a sensitive stomach, you should still add a filtered water bottle to your Italy packing list simply to help reduce waste and save the earth. Instead of buying disposable water bottles, you can simply refill your filtered bottle at sinks or fountains in each city you visit in Italy. This is a cheap and simple thing that you are probably forgetting to add to your Italy packing list and will really change your visit.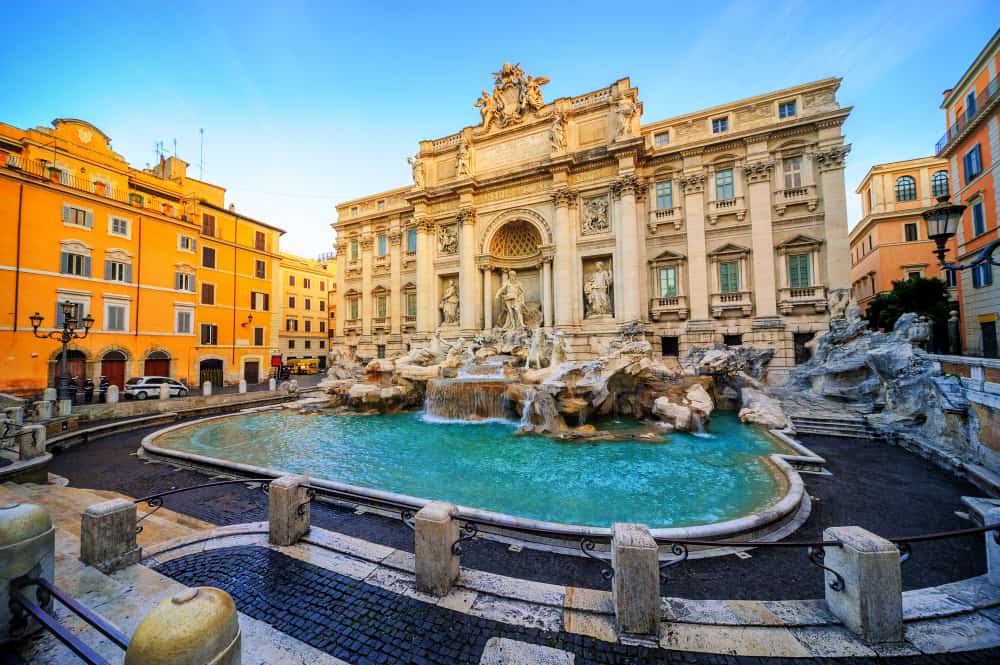 #5. Add A Poncho, Instead Of An Umbrella, To Your Italy Packing List
Oh my, this is one of the biggest things people forget on their Italy packing list! Looking to save space but still stay dry when choosing what to wear in Italy? Add a poncho to your Italy packing list instead of a travel umbrella! Unless you are outfitted in a waterproof jacket, pants, and shoes, you are going to need something to stay dry in the event of an Italian squall. A poncho folds up teeny tiny in your suitcase and is easy to throw into a backpack when you're are sightseeing. It is quick to whip out and put on and keeps you more covered than an umbrella. When considering what to wear in Italy, make sure you pick a poncho that is made of quality material so it doesn't rip when you put it on.
You may not think of rain when you think of Italy, but this is simply untrue. If you are planning to visit Italy in the spring, summer, and parts of fall, you should be prepared for potential rain. In Italy, sometimes it rains for weeks at a time and sometimes it doesn't rain at all. It may rain a few days of your trip or your entire trip. Either way, there is no sense in burdening down your luggage with an umbrella when you can simply throw in a poncho which does the job and takes up a fraction of the space and weight. This is a huge thing people forget when planning their Italy packing list and we want to help you not make the same mistake.
#6. When Packing For Italy, Don't Forget A Portable Power Bank
Whether you are going on one of the many tours in Italy, walking around Rome for the day, or doing an Italy road trip, your phone is probably going to die quickly. When planning your Italy packing list, make sure to purchase a portable power bank to bring along for the trip. Portable power banks generally cost from $10-$40 and will help you recharge your phone on the go. Please do not forget to add this to your Italy packing list, even if you aren't usually on your phone!
You will be using your phone a lot during your trip to Italy because you will be taking lots of photos and using social media apps to share your fun with friends back home. Avoid your phone dying by bringing a small power bank and you will thank us later! If there is one thing to add to your Italy packing list, this is it!
We specifically love and recommend Anker PowerCore 10000 and use it in all of our travels. We have used the suggestions listed above but this is what we currently travel with. It is a little more expensive but it is good quality and should be added to your Italy packing list if you have a smartphone!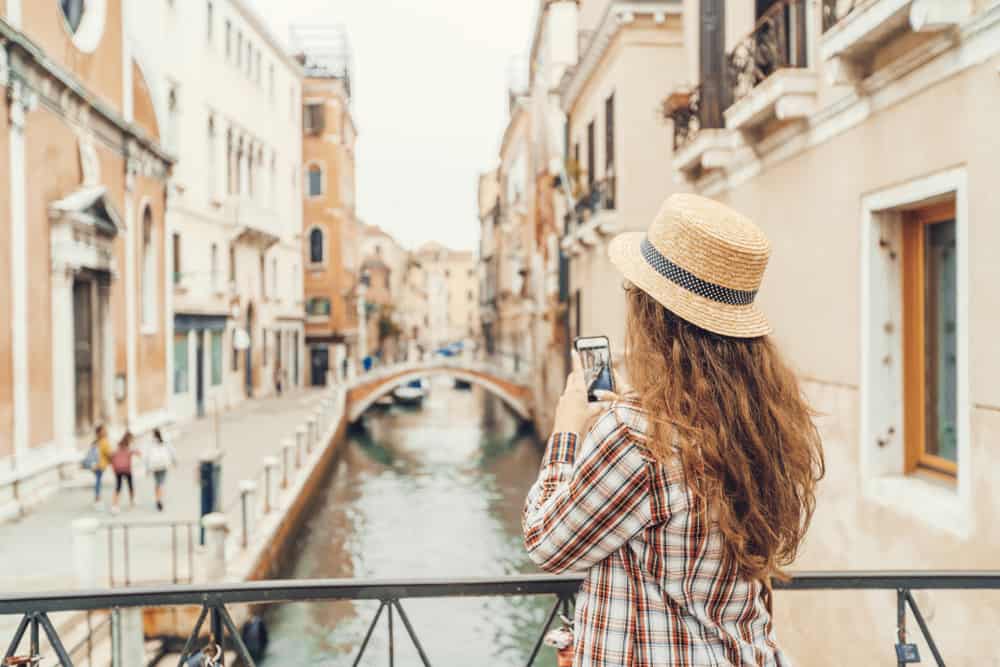 #7. An Anti-Theft Bag To Keep Your Valuables Safe
We do not want to scare you at all, but if you don't have an anti-theft bag on your Italy packing list you are going to want to put one there ASAP! Before our first trip to Italy, we were warned about pickpocketing and theft. Four days into our trip, we saw someone get robbed before our very eyes and almost got robbed ourselves if it wasn't for a very nice local woman who helped us.
Travelon Anti-Theft Bags are the best in the business and should 100% be on your Italy packing list. They come with slash-resistant fabric so if someone were to cut your purse to get to your valuables they would have a really difficult time. They also have RFID protection to keep your passport and credit cards safe during your travels.
Theft and pickpocketing are big in many major European cities, not just Italy, so this is the best practice for traveling around the world no matter where you are. That being said, pickpocketing is particularly bad in Italy, especially in larger cities such as Rome, Milan, Florence, and Venice. Simply wear a cross-body bag [never a backpack] and keep your hand on the zipper at all times. If you don't already have a cross-body bag added to your Italy packing list, now is the time to made some adjustments.
If you are a man or someone who already owns a purse and doesn't want to spend more money, we do still recommend getting these affordable RFID protective sleeves that keep your credit cards and passport information safe. No purse required but you really wouldn't want to be stuck with your information stolen while on vacation.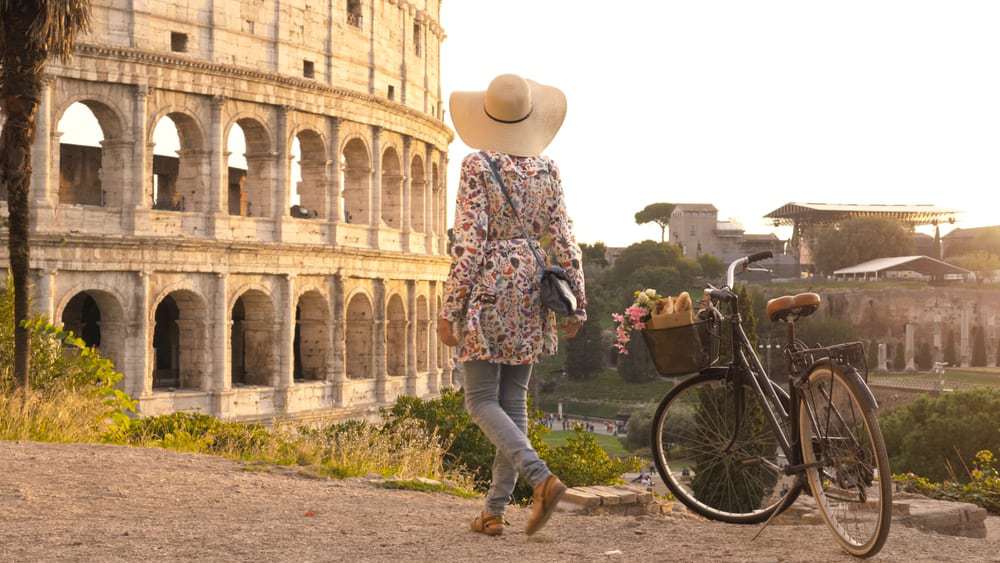 #8. Don't Forget A Portable Smartphone Flashdrive For Your Photos
As we mentioned above, smartphones are so good these days you hardly need to add a camera to your Italy packing list. If you are planning to capture your trip to Italy on a smartphone, we beg you to bring some way to back up your memories. The best way to do this is with a portable smartphone flash drive. A flash drive is a small storage device that you can connect up to your smartphone and then safely and easily download the photos onto this device.
It is the worst feeling in the world to lose your photos and memories from a trip, and we have done it before, which is why we always back up our photos to a mobile flash drive. It is quite easy to do and if, say, your phone gets stolen, you will still be able to recover the photos you took on your trip if you uploaded them to this device!
We recommend the iDiskk USB 3.0 128GB as it is a certified device. People of all ages are documenting their vacations on smartphones and we do highly recommend investing in one of these devices to store your photos during your trip. You should add this to your Italy packing list even if you traditionally utilize cloud storage to back up your photos as the internet may be limited where you will be traveling with Italy and we wouldn't want you to have to rely on a fast and secure connection to save your memories.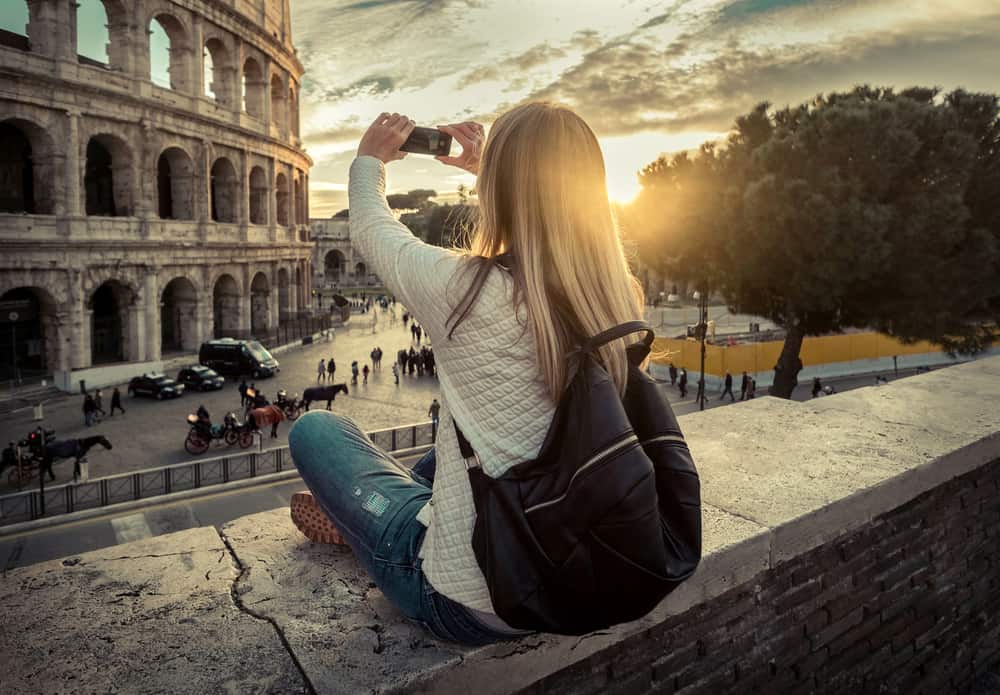 #9. Adding A Lightweight Scarf To Your Italy Packing List Is An Easy Way To Stay Respectful
Italy is a Catholic country and there are many beautiful Catholic sites that you may want to visit such as the Vatican or famous churches in other cities. There are dress codes to enter into religious sites in Italy and if you are not dressed modestly and respectfully you will be turned away. An easy way to obey the rules is to add a small lightweight scarf or pashmina to your Italy packing list.
When figuring out what to wear in Italy, you may want to walk around in a sleeveless or low-cut outfit. This is totally fine for exploring Italy, but you will not be allowed into religious places of worship as these clothing items do not adhere to the strict dress codes. Instead, simply carry a lightweight scarf with you in your bag and put it on when you want to enter a place of worship. We recommend this cotton scarf as cotton is good for warmer weather and is breathable and easy to wash.
In addition, adding a scarf to your Italy packing list is a great way to shield your skin from the warm Italian sun. Consider wearing a scarf to protect your skin from the sun, especially when traveling to Italy in the heat of the summer. While a tan is nice, the sun's rays are harmful and this is a great way to protect yourself and still be allowed into one of the many religious locations in Italy.
Read next: How To Spend One Day In Milan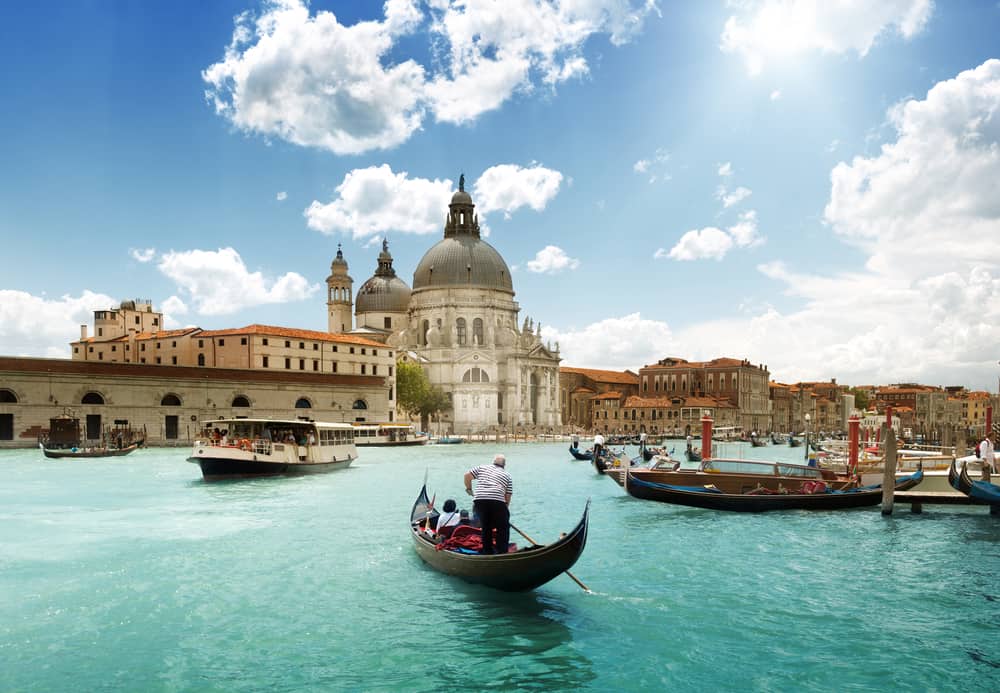 #10. At Least One Pair Of High-Quality Walking Shoes
How do we know that many people forget this on their Italy packing list? Because we did on our first trip to Europe! We thought basic sneakers such as Converse and crappy $15 flip flops would do the trick and it was honestly a huge mistake. You will be walking 20,000 steps a day and covering many miles while you are in Italy. Do yourself a favor and invest in at least one pair of high-quality walking shoes for the trip.
We personally utilize and highly recommend the Vionic Farra Sandal in tan or black or pretty much any of Vionics products. It is a little more expensive than you may be used to spend, but aren't your feet, legs, and back worth it? We do recommend investing in at least one good pair of walking shoes to put on your Italy packing list and it will make all of the difference during your trip.
If you aren't the type that is into sandals, we recommend Casual Athletic Walking Shoes that are perfect for the sportier traveler. You are going to be doing a lot of walking during your trip, and we really suggest heeding this warning and putting a quality pair of shoes on your Italy packing list. You already spent a lot of money planning your trip to Italy, you don't want to be in pain and not enjoy all of the fruits of your labor.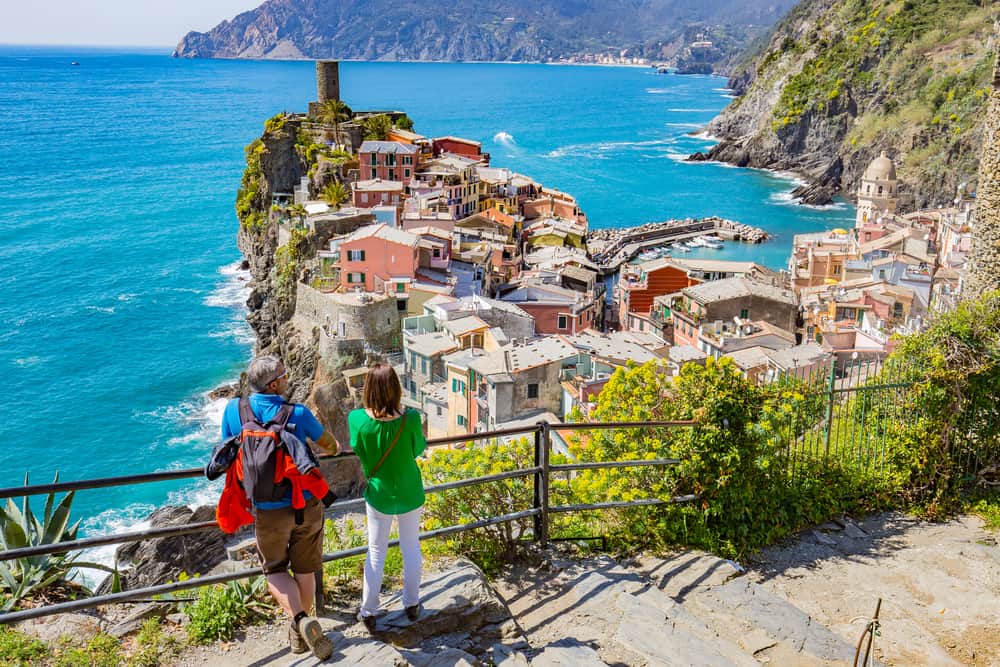 Other Items To Not Forget On Your Italy Packing List:
Planning your Italy packing list isn't as stressful as it sounds. By following these simple tips, you will be well on your way to packing like a pro for Italy. These items are often forgotten by people planning their travels to Italy and we want to save you from the same fate.
Whether you are planning your 10 days in Italy, have a bit more time and are spending 2 weeks in Italy, or renting a car and doing an Italy road trip, our customized and free planning itineraries will help you choose the best that Italy has to offer!
Of course, Italy has stores and you can buy things you forgot, but the stores may or may not be open and you may not remember you need something until you are far away from all stores. Do yourself a favor and add these affordable and small things to you Italy packing list and thank yourself later!