If you are looking for things to do in Tuscany then we have you covered. Let us walk you through what to do in Tuscany so you can make your Italian holiday memorable in every way.
Tuscany is a region in central Italy, known for its landscapes, history and slow pace of life. With seven Tuscan locations designated as World Heritage Sites, it can be difficult to decide on places to visit in Tuscany. It's a region that will take your breath away and has something to offer everyone; it's idyllic, classically beautiful, and full of charm.
Tuscany is regarded as the birthplace of the Italian Renaissance and its cities burst with priceless art, this region has also been home to many influential figures in art and science. Make sure your things to do in Tuscany; Italy itinerary has some of these cities on your list.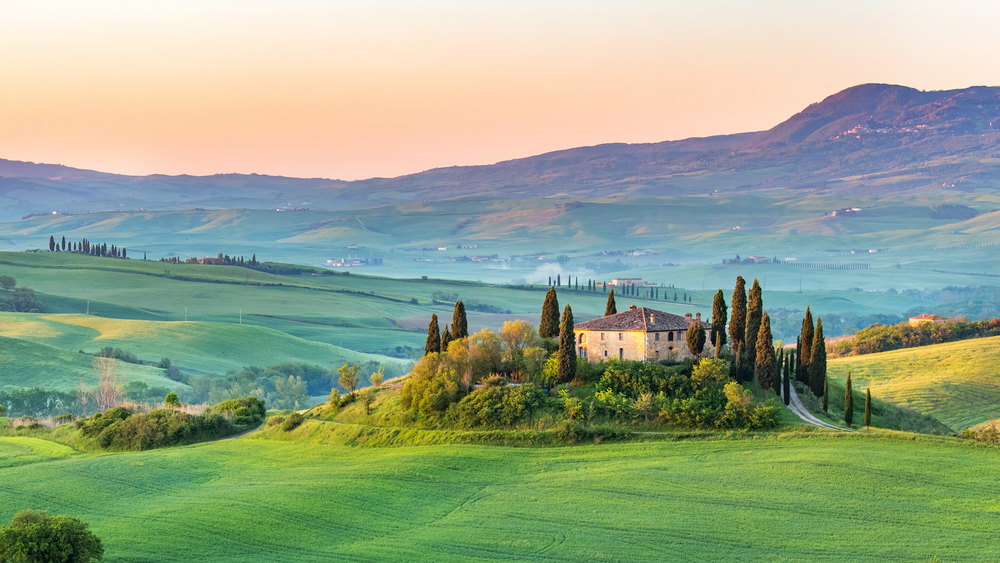 18 Memorable Things To Do In Tuscany Italy.
Take an iconic photo at Leaning Tower of Pisa
 Any mention of Italy and what to do in Tuscany and you can be sure The Leaning Tower of Pisa is top of anyone's list. It is one of the things Italy is famous for, so you don't want to miss it!
The Tower of Pisa is the freestanding bell tower of the cathedral in the city of Pisa. The tower began to lean during construction in the 12th Century and worsened during completion in the 14th century. In the 1990's the structure was stabilized the current lean is nearly 4 degrees.
The tower is part of the cathedral complex in Pisa called Campo dei Miracoli which means Field of Miracles. This complex is made up of four buildings including the bell tower. At the time if writing the tower is open to visitors and they are allowed to climb the staircase inside the tower.
The leaning tower of Pisa has to be top of anyone's list of things to do in Tuscany.
Book Here: Leaning Tower of Pisa & Cathedral Entrance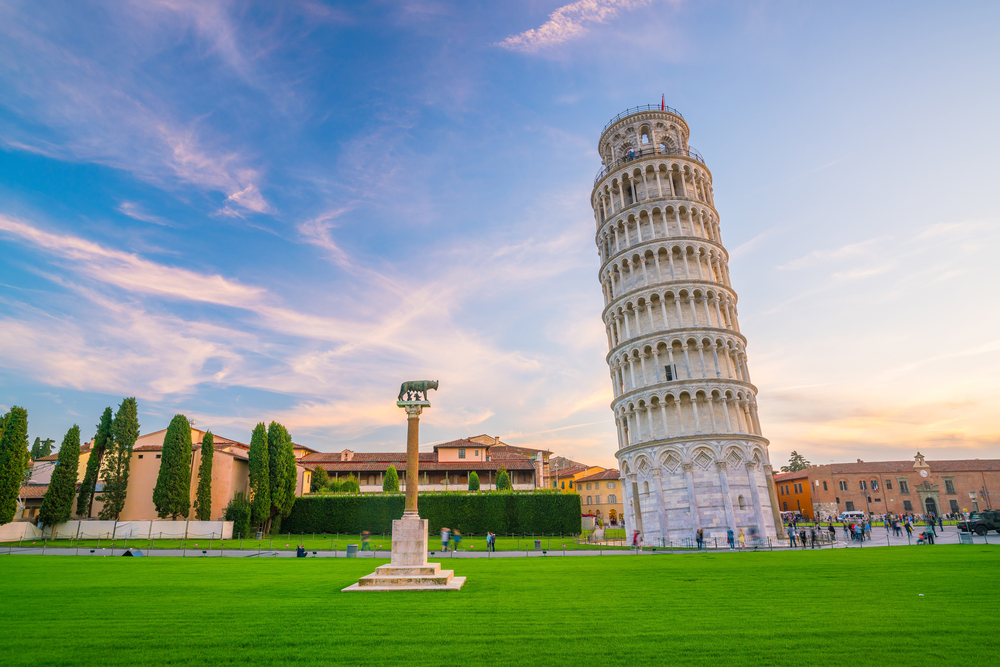 Discover The Chapel of the Lady of Vitaleta
Located in the hills of the Val d'Orcia on the road between San Quirico d'Orcia and Pienza The Chapel of the Lady of Vitaleta is a place that seems frozen in time.  It's one of those places to visit in Tuscany that most people just drive by.
This scared chapel is built at the alleged spot where Mary appeared to the shepherdess and the small chapel is framed by two rows of cypress trees.
The chapel stands proud and isolated against a perfect Tuscan backdrop and really is a breathtaking sight.  It is located in this UNESCO World Heritage region and although small, makes for a striking and memorable stop on your Tuscan itinerary.
If you really want to catch a wonderful sunset, this is the perfect place to do it!
For more information about The Chapel of the Lady of Vitaleta and what to do in Tuscany read The Ultimate Tuscany Road Trip Itinerary

Stroll down the Tunnel Di Pini
For the photographers among you Tunnel Di Pini is a must on your places to visit in Tuscany list. Tunnel Di Pini is located in the Parco Regionale Migliarino, San Rossore just a short drive from Pisa.
In our experience, this is the best tree tunnel we have ever seen and we have been to a few. And for the best photographs, we found the perfect spots were near the beginning where the trees are fuller.
Not into photography not to worry just walk the mile through the trees and marvel at its beauty.
It's such a short drive from Pisa is definitely worth combining with a trip to its more famous neighbor and should absolutely make your list of things to do in Tuscany.
Read more about things to do in Tuscany and the Tunnel Di Pini

Admire the Boboli Gardens
The Boboli Gardens is a historic park in Florence behind the Pitti Palace and should certainly be included in places to visit in Tuscany. Originally designed for the Medici family it is the typical 'Italian garden' that influenced the modern European courts.
Its the perfect place for a break, over 11 acres and 45,000 square meters it's a place to lose yourself for a while. The garden is adorned, as you would expect with grottos, fountains and amazing art.
It's certainly a lovely contrast to your trip to Florence and is well worth taking your camera. Add it to your list of things to do in Tuscany, you will thank us.
Trying to find more things to do in Tuscany and learn more about Boboli Gardens visit 26 Memorable Things To Do In Italy
Boboli Gardens Skip The Line Tour

Take a pilgrimage to  La Verna
La Verna Sanctuary sits on the site where it is believed Saint Francis received his stigmata. Now a destination for pilgrims all over the world the sanctuary is in a stunning location perched on a rocky outcrop in the Casentinese forest.  Close to the small town of Chiusi Della Verna this monastic complex includes a museum, church, monastery, chapel and some tourist facilities.
The location and the walk-up are absolutely stunning which is why we feel it should be high on your list when you are choosing what to do in Tuscany.
Drive through Val d'Orcia
Fancy taking in some scenery? A drive through Val d'Orcia is definitely one of the things to do in Tuscany.  Val d'Orcia or Valdorcia is a region of Tuscany, central Italy, that has to be one of the best road trips you can experience.  It's an area of undulating hills, cypress trees and picturesque towns and villages such as Pienza, Radicofani and Montalcino.
The landscape seems untouched and time slows down as you take in the scenery. It really has the most stunning views, unlike anywhere we have ever been.  A must-see when you are planning what to do in Tuscany.
Get more information on Val d'Orcia and things to do in Tuscany. 

Marvel at  Florence Duomo
The Duomo (cathedral) in Florence presides over the city with a Renaissance dome that is hard to miss.  It's a vast Gothic structure built on the site of the 7th-century church of Santa Reparata.  Named in honor of Santa Maria del Fiore the original remains can still be seen in the crypt.
The cathedral complex, in Piazza del Duomo, includes the Baptistery and Giotto's Campanile and the Basilica,  one of Italy's largest churches.  These three buildings are part of the UNESCO World Heritage Site and are one of the must-see places to visit in Tuscany.
Book Here: Duomo Skip The Line Tickets And Dome Tour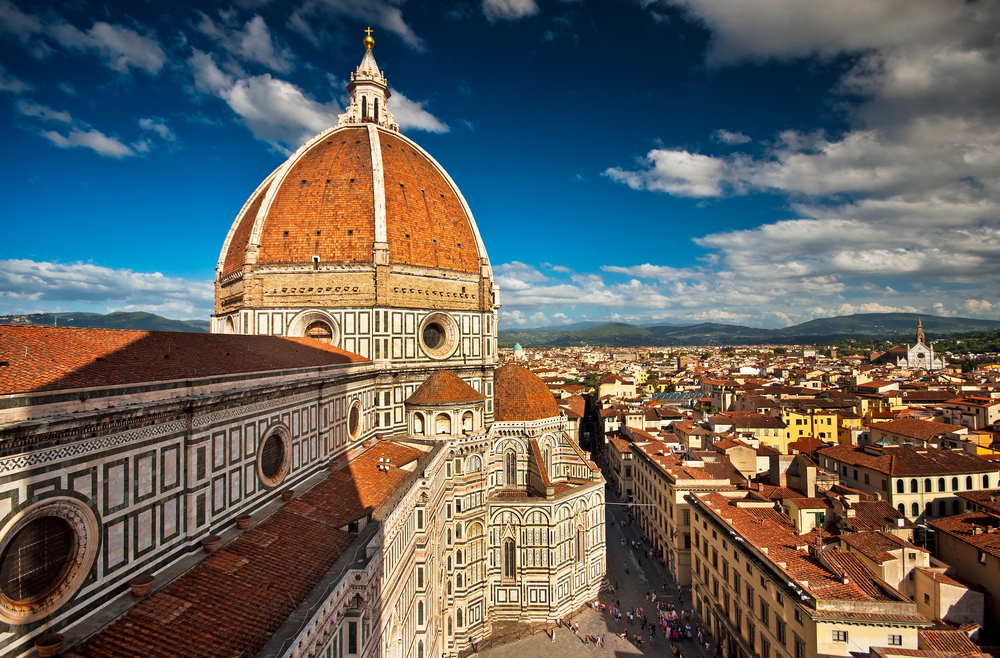 Explore Castello del Boccale
A picturesque castle that looks like it would be more at home in Disney than on the Etruscan coast. Castello del Boccale needs to be included on your Tuscan itinerary.  This castle is a stunning sight standing proudly overlooking the blue  Mediterranean waters on a pink-tinged rock.
The castle was once part of the defense structure that protected this region from Pirates. Constructed by the Medici family in the 16th century it's the perfect example of gothic revival architecture.
Even though the castle is residential and closed to the public it is one we feel needs to be considered when you are thinking about things to do in Tuscany.
If you have a love for castles and want to add more to your Tuscany itinerary see 10 Magical Fairytale Castles in Tuscany You Can't Miss

Experience Siena
Siena has a way of charming all who visit and many will say Siena is one of their favorite places to visit in Tuscany. It is distinguished by its medieval brick buildings and the central square  Piazza del Campo which is dominated by the Gothic town hall, and Torre del Mangia, a 14th-century tower. Siena is small, charming, ever so Italian and less crowded than Florence. It's the perfect place to find a cafe in the square and watch the world go by.
If you prefer the quiet don't visit Siena when The Palio di Siena is going on. Held twice each year, on 2 July and 16 August the Piazza del Campo is converted into an arena for this historical horse race which thousands come to watch.
Siena is one of those places in Tuscany that everyone needs to see.
Book Your Siena Walking Tour Here!
Get Fast Entry Into The Siena Duomo!
Book Your Sunset Tour of Siena!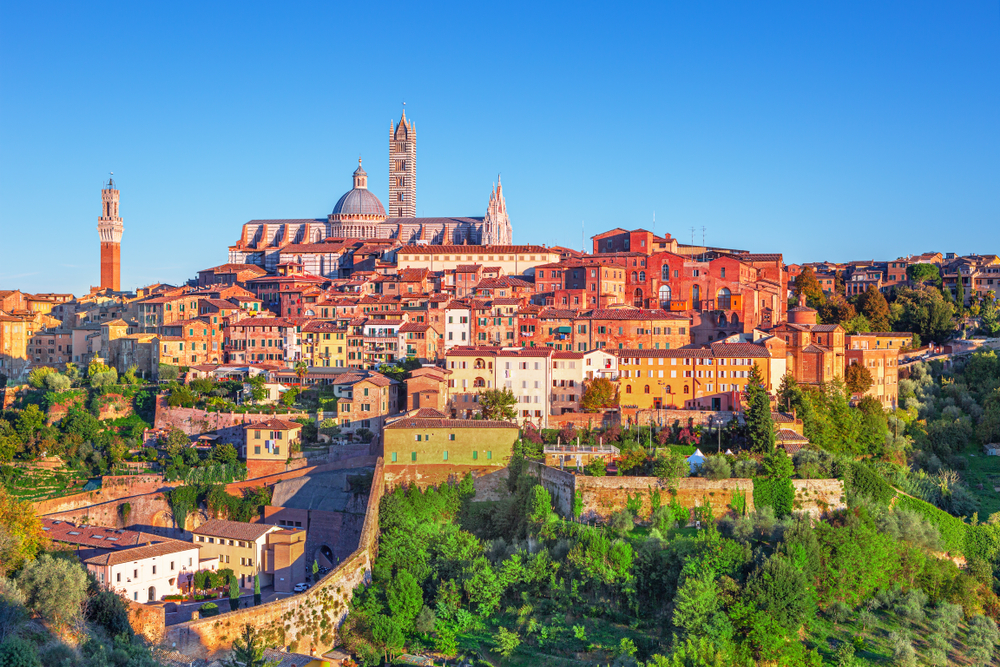 Step back in time in San Gimignano
If you are looking for things to do in Tuscany that give you that old Italian feel then UNESCO World Heritage Site San Gimignano is a must.
This Tuscan hill town is encircled by 13th-century walls, which contains medieval towers including the stone Torre Grossa and the Piazza della Cisterna, a triangular square lined with medieval houses.
San Gimignano lies halfway between Florence and Siena and the view of the town from the surrounding valley is a beautiful sight.  It's a strikingly pretty town that is perfectly preserved. Dating back to the middle ages, it wouldn't look out of place in Shakespeare's Romeo and Juliette.
The towers, of which 14 of the original 72 remain, were originally family towers and were built as a refuge against attack or to stroke a noblemen's ego. Very few of these towers remain today as invading forces would often destroy them to assert power, hence why  San Gimignano is no unique.
Not sure what to do in Tuscany? San Gimignano should be on your list.
Explore San Gimignano & Taste Some Wine On This Tour!
Book Your Sunset Tour of San Gimignano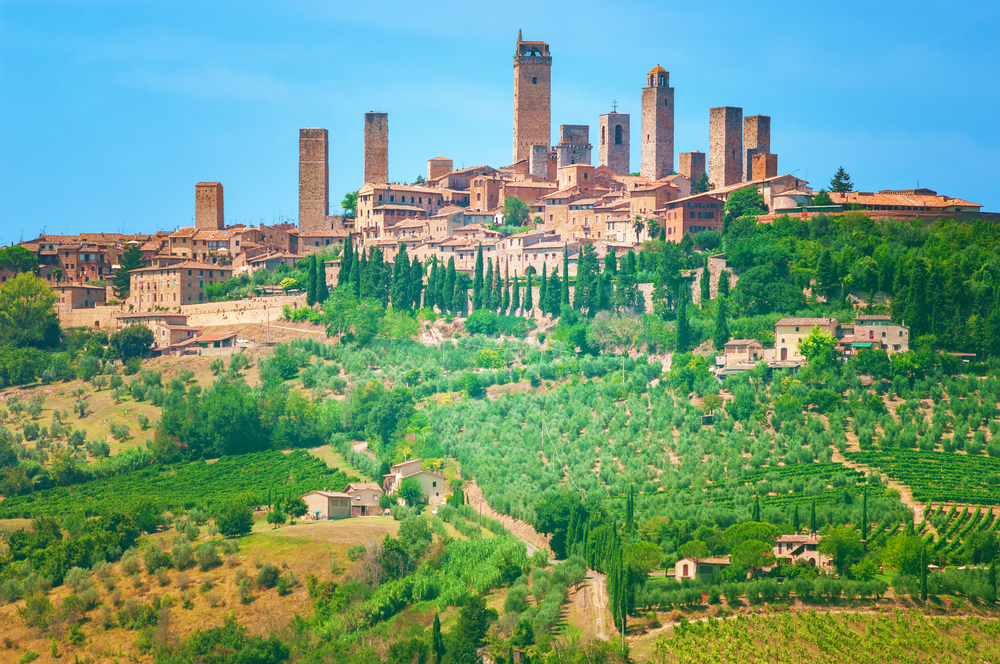 Get Inspired by Michelangelo's sculpture of David
Michelangelo's sculpture of David is possibly one of the most famous art objects in the world and visiting the Accademia Gallery of Florence where it is now displayed has to be top of anyone's list when it comes to what to do in Tuscany.
David has originally intended for the roof of Opera del Duomo but on seeing the finished product it was instead displayed outside the Palazzo Vecchio. Created in marble between 1501 and 1504 the sculpture is a masterpiece of Renaissance Art the original is in Accademia Gallery of Florence. There are two copies the first, is in Piazza della Signoria, in the exact spot where the original used to be for over 400 years and the second one is in Piazzale Michelangelo overlooking Florence.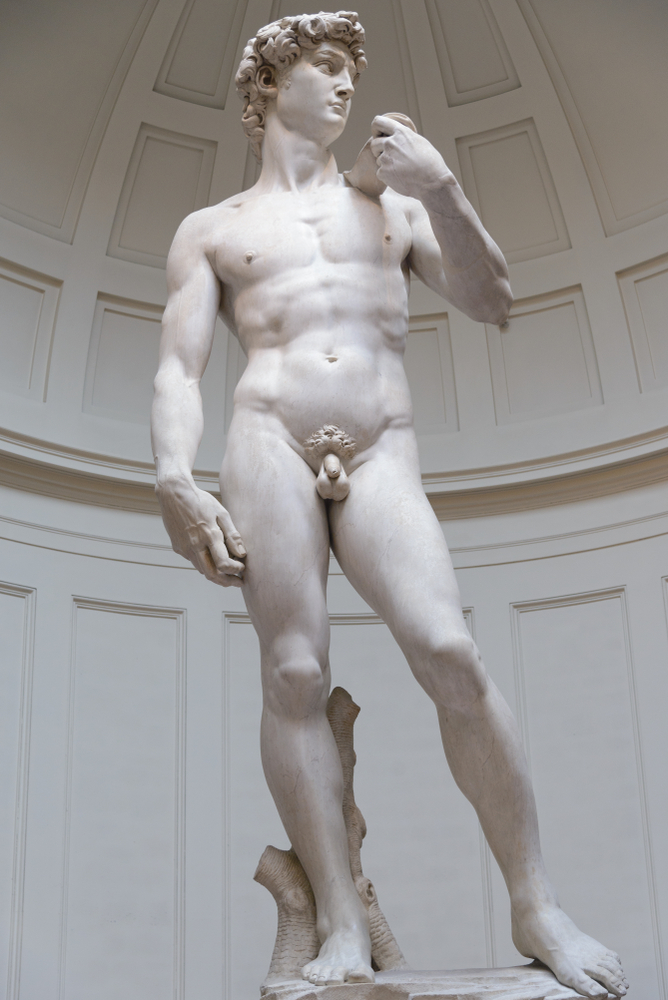 Visit Carrara Marble Quarries
if you are wondering why a marble quarry should be one of the places to visit in Tuscany, I'm sure one look at the picture below and you will see why.  This unusual place has been featured in the James Bond film Quantum of Solace and it really is a visual experience.
Tuscan Carrara Marble Quarries are the mines that provided Italy with its marble for centuries. You can tour the mines in a self-guided car tour but if you want to get high in the  Apuan Alps you will need to take a jeep tour.
Learn more about the Carrara Marble Quarries by reading Top 17 Tuscany Tours Worth Your Money (Wine, Culture etc)
See The Sunset In Asciano
When you are planning things to do in Tuscany a sunset trip to Asciano is well worth the effort.  A 30-45 minute drive from Siena this small Tuscan town is in the stunning Ombrone River valley.
Asciano is a small town with a medieval center and is a treasure trove of architectural features, however, we think the best way to see this town and get the best Tuscan photos is to head out of the town to the nearby Tuscan villas and manors.
Of all the places to visit in Tuscany Asciano is a photographer's paradise.
For more places to visit in Tuscany and information on Asciano see The Ultimate Tuscany Road Trip Itinerary

Soak in Saturnia hot springs.
If you are thinking about what to do in Italy when you want a little downtime, how about a trip to Saturnia hot springs? located in south Tuscany Saturnia is an ancient village known for its famous thermal baths.  The warm waters are rich in minerals and have long been considered healing. People from all over the region once traveled here to cure themselves of skin diseases, it was and still is an important thermal bath.
The springs are out of the way so don't expect the trappings of tourism and be prepared, we find the best time to visit is early morning as it can get very busy.
Also, see our article on 4 Free And Natural Hot Springs In Tuscany

Taste wine in Chianti
Anyone who knows anything about wine will know you can't beat a good Chianti. So while in Tuscany it would be foolish not to visit the Chianti wine region even if it's just a drive through to see the vines that cling to the hillsides. When planning things to do in Tuscany make sure to include a visit to the Chianti wine region.
The Chianti area in Tuscany is considered one of the most beautiful. It extends over the provinces of Florence and Siena, covering all of the area between the two cities and extending to the east toward the Valdarno and to the west to the Val d'Elsa.  The picture-perfect landscape is a mix of green gentle hills and wide fields of olive and wine groves dotted with traditional stone villages.
We highly recommend taking a wine tour and enjoying this local red wine.
To see some wine tours we love and get more ideas on things to do in Tuscany Italy read Top 17 Tuscany Tours Worth Your Money (Wine, Culture etc)

Stroll Across Ponte Vecchio
One of the most charming sites in Florence and one of the places to visit in Tuscany is the medieval  Ponte Vecchio, or "Old Bridge," in Florence.  This magical picture-postcard bridge was originally built for defense but now is full of boutique shops and is well worth strolling across just to soak up the atmosphere if nothing else.
The most famous bridge in Florence is a breathtaking sight when viewed from afar and an experience to walk across as you admire the arches and colorful buildings. Once you are done, find a Limoncello Spritz to toast the sunset!
Find out more about Ponte Vecchio at How To Make The Most of One Day In Florence.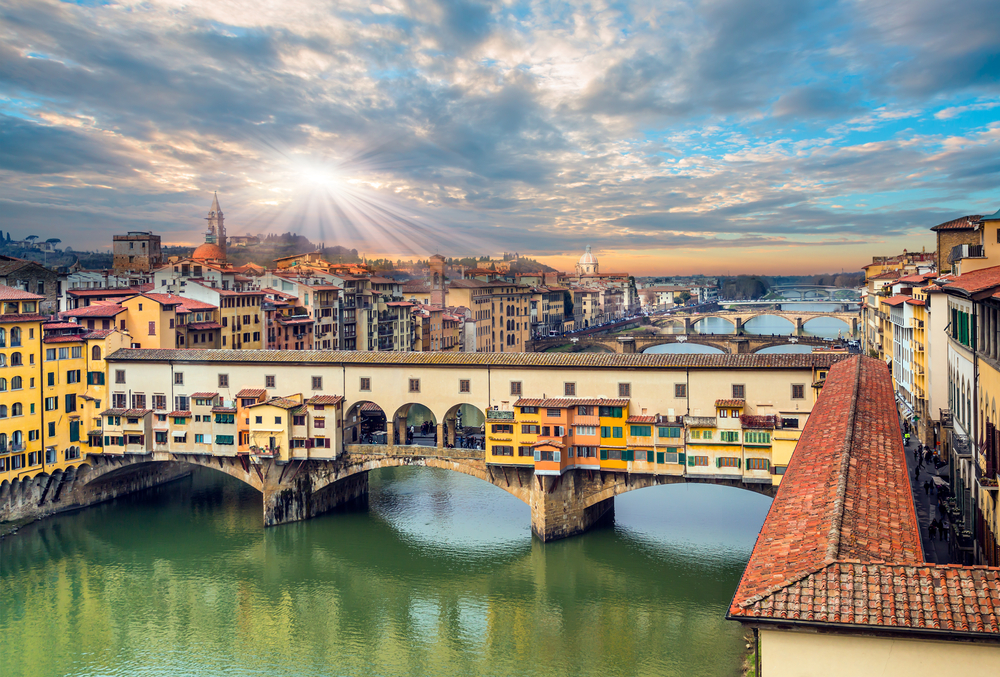 Visit the heaven in the hilltops
Montepulciano is considered by many to be one of the prettiest towns in Italy.  It's a postcard-perfect location surrounded by vineyards sitting atop a limestone ridge.  If you are wondering what to do in Tuscany a trip here would be well worth your while.
Away from the crowds, Montepulciano is known for its Renaissance buildings and impressive churches. It was also where the Volterra scenes were filmed in the New Moon film from the twilight series and still today does Twilight tours. Located between the Val d'Orcia and the Valdichiana you probably caught a glimpse of it on your way to Siena and thought 'look at that beautiful place' but wasn't sure what it was. Well, it was the stunning 'heaven in the hilltops' and is one of the places to visit in Tuscany that will steal your heart.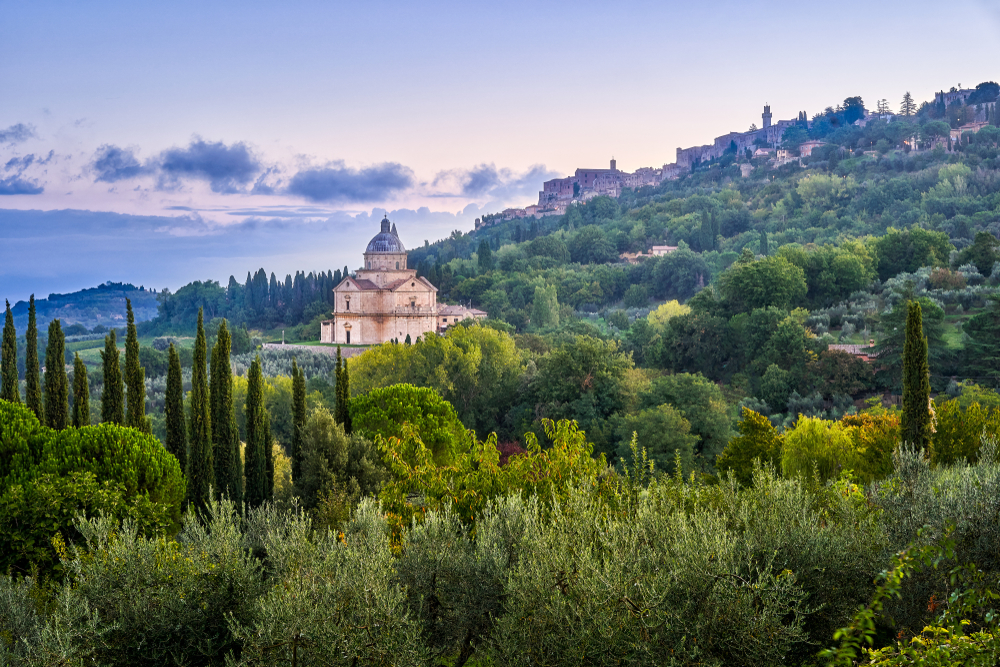 Tuscany has something to please everyone, all that Italian charm, beautiful architecture, stunning views, and good wine.  There really are lots of things to do in Tuscany and we hope this article has given you a good place to start when thinking of what to do in Tuscany.