If you have been researching on how to make the most of one day in Milan, then this is the article you have been searching for! Whether you are spending 10 days in Italy, have a little more time like 2 weeks, renting a car and planning an Italy road trip, or just are dropping by for work, you won't want to miss this city.
Milan is a bustling metropolis in the northern Lombardy region, and Italy's second biggest city right behind Rome. A perfect combination of modern and ancient influences curates the unique Milanese atmosphere that breathes through the personalities of all the colorful people who call Milan home.
Formally this city is known as a premier financial and banking hub, but more creatively it is famous as one of the top fashion capitals in the entire world! However, just like so many other cities and towns in Italia, Milan's soul is so much deeper than these modern affiliations. Even spending one day in Milan will open your eyes to this when you witness first hand the historical evidence which is present all around you. (As long as you know where to look!)
With so many gorgeous places to fit into a trip to Italy, one day in Milan makes for a perfect quick detour when you are passing by the North of Italy. As much as there is to see in Milano, most of the key attractions can easily fit into one single day itinerary. However, having only one day to explore a new place can always seem overwhelming, so we have compiled this list of the most important things we recommend you making time to visit in order to make the most of your one day in Milan. We hope you find this information useful when planning for your one day in Milan and more than anything we wish you an excellent and memorable trip!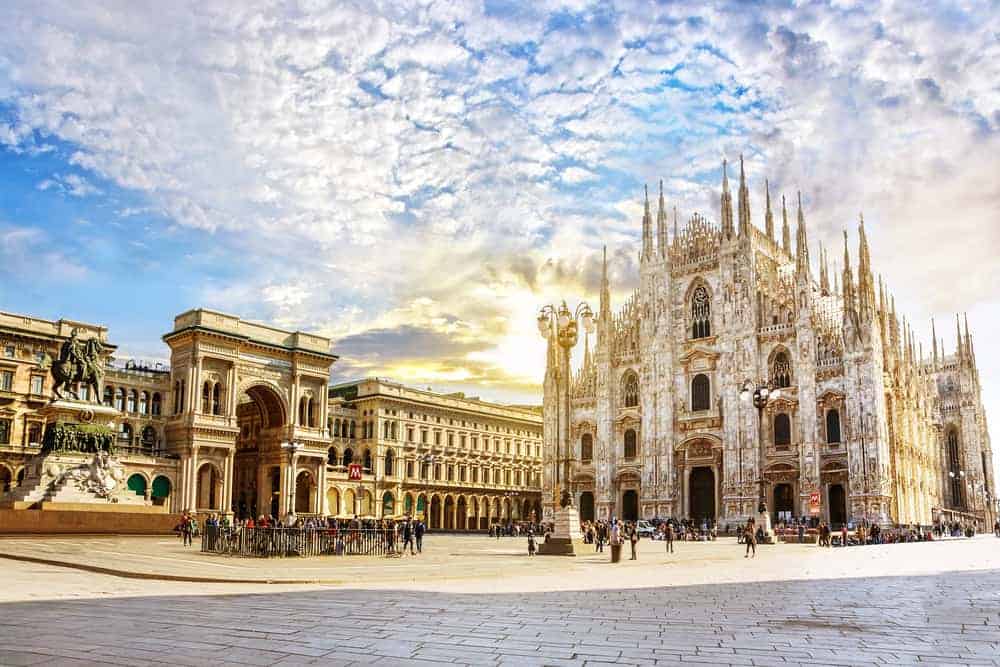 How To Make The Most Out Of One Day In Milan
Explore The Duomo Di Milano
Making the best of one day in Milan is impossible without visiting the Duomo Di Milano. The impressive gothic cathedral is the top tourist destination in the city and when you look at it, it's easy to understand why. As one of the largest cathedrals in the world, being in its vicinity gives you quite an incredible feeling. With construction starting in the 13th century but not being completed until the 17th, the style of the cathedral has a variety of different influences from various time periods. All these different influences come together perfectly to create the Duomo that we all love.
There's more to do than just look at it though! The Duomo has a variety of different attractions for people to see. Since you only have one day in Milan, if you wish to more thoroughly explore the cathedral and its additional displays, we recommend heading there in the morning so you can beat the lines! If you go forward with making time to tour the inside, you will be amazed at the new perspective you get of the church. The massive pillars, the sky-high ceilings, immense space, and the incredible decorations are part of the gothic style purposed to make visitors feel overwhelmed by the presence of God. Pay attention to the designs on the floor where you can feel through your feet the different levels in the stone which is the result of hundreds of years of footsteps. This little tidbit really helped us feel like we had gone back in time and were sharing a moment with the people of the past.
Another amazing thing to do here is to ascend the stairs to The Duomo's rooftop terraces, here you can witness a view of Milan like no other. This is the ultimate spot for an amazing picture to share with your friends back home. After all, we know they're going to ask about how your one day in Milan went! Blow them away with some amazing images. Also, here is something interesting for the history buffs… If you get a close enough look at the bronze doors at the front of the cathedral, you might be able to make out some of the leftover damage from WWII gunfire. Let us know if you found any!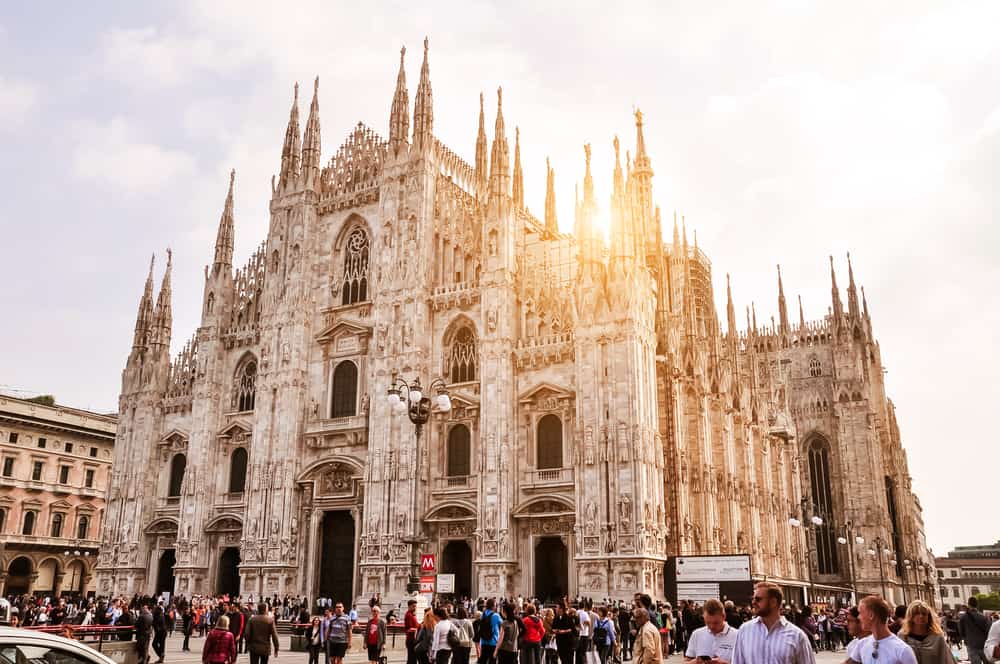 Walk Around The Galleria Vittorio Emanuele II
While you were exploring The Duomo Di Milano, if you hadn't yet noticed the giant, and gorgeous archway to the side of you, well, allow me to introduce you to the Galleria Vittorio Emanuel II. If high-end shopping or window browsing is something that would help make your one day in Milan superb, then this is the place for you. The Galleria is one of the oldest shopping malls in the entire world and is still enjoyed by people of all classes to this day. It was dedicated to Vittorio Emanuelle II the first king of the newly unified Italy who is known by the Italian people as "The Father of the Fatherland". The Gallery is an immense physical and grand representation of the Italian unification and is a pride to its people for the history it represents.
Something neat you can do in the Gallery to really immerse yourself into the fun-loving Italian culture is head over to the bull mosaic on the floor which represents the city of Turin, put the heel of your shoe into the hole where the bulls testicles are supposed to be and then spin around three times! No, seriously, this is a real thing, and it's said to give you good luck, so give it a try! Even if it doesn't actually give you good luck, it's sure to put a smile on your face! (Or at least the people who get to watch you). All in all, this beloved gallery is one of the most famed places in Milan for its beauty and elegance so it's a must-visit if you only have one day in Milan.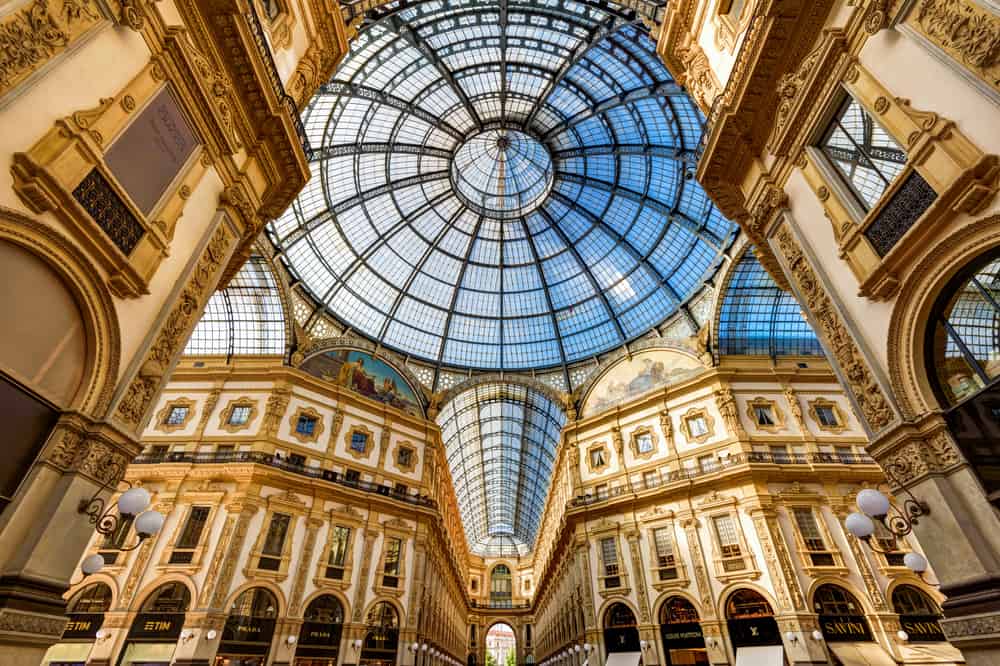 Experience Teatro Alla Scala
A five-minute walk from the Galleria is another very important landmark, the Teatro Alla Scala. Known as the most famous theater in the entire world, Teatro Alla Scala is obviously worth a visit if you only have one day in Milan.
Alla Scala has been performing presentations since the late 17th century and is still performing them to this day, but tickets are a little harder to come by. So, if you happen to have enough time in advance to plan it out, and seeing a performance here is something that interests you, make sure to try and look into that as early as possible! If that's not for you, or you prefer to save time because you only have one day in Milan, browsing the exterior of the Teatro Alla Scala is nice as well. You can also visit the Theater museums which are open every day from 9:00 AM to 5:00 PM.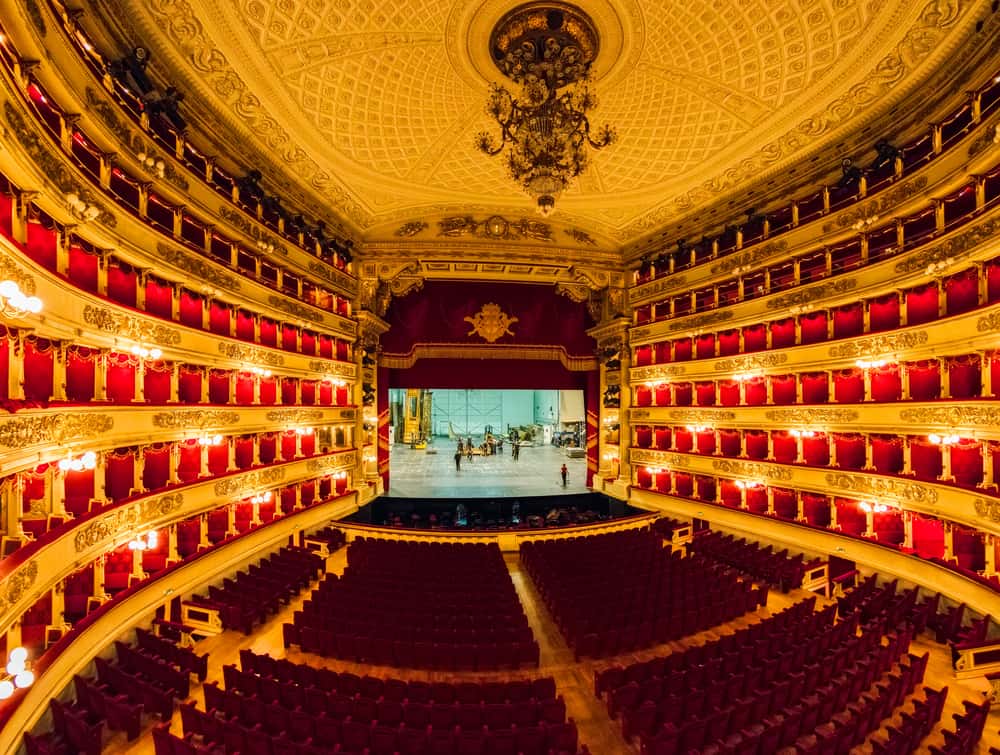 Feel Like Royalty At Castello Sforzesco
If castles are your thing, then you will definitely want to put Castello Sforzesco on your list for your one day in Milan itinerary. The Castello Sforzesco has been hanging around since the 13th century where it has endured a colorful past of being hated and repeatedly destroyed by the people of Milan for being the center of political tyranny amongst other things.
It was first built in the 13th century as the humble abode of Galeazzo Visconti, The Lord of Milan who ruled the city from his big fancy castle. Today there is not much of the castle left from this time period for you to see on your one day in Milan trip because after Lord Visconti died, Sforza was destroyed and claimed by the people of Milan. Then, Francesco Sforza got a hold of it and commissioned a Florence born architect named Filarete to rebuild the castle in a more fashionable renaissance style which has set the aesthetic of this castle to this very day. Francesco Sforza was also not a ruler with much favor. He rose to power after ruthlessly defending the people in Milan against the Venetians, but, after that threat was conquered he flipped right back around and laid siege on Milan himself. This made him is a disgusting traitor to the Milanese people who in turn hated the castle even more because it reminded them of him.
After WWII Castle Sforza was now no longer inhabited by any more lords, dukes, warlords, or tyrants. To put the castle back into good graces with the Milanese people, it now sits as a beautiful gallery for many museums dedicated to showcasing some of the most impeccable Milanese art, history, and city memories. Today you can walk around the castle and the castle's courtyards, visit some of the lovely museums and really just step back in time as you get to know the heart within its stone walls. One day in Milan might not be enough to visit every museum, but if a couple of displays at the castle catch your eye, the day is yours to make of it what you want!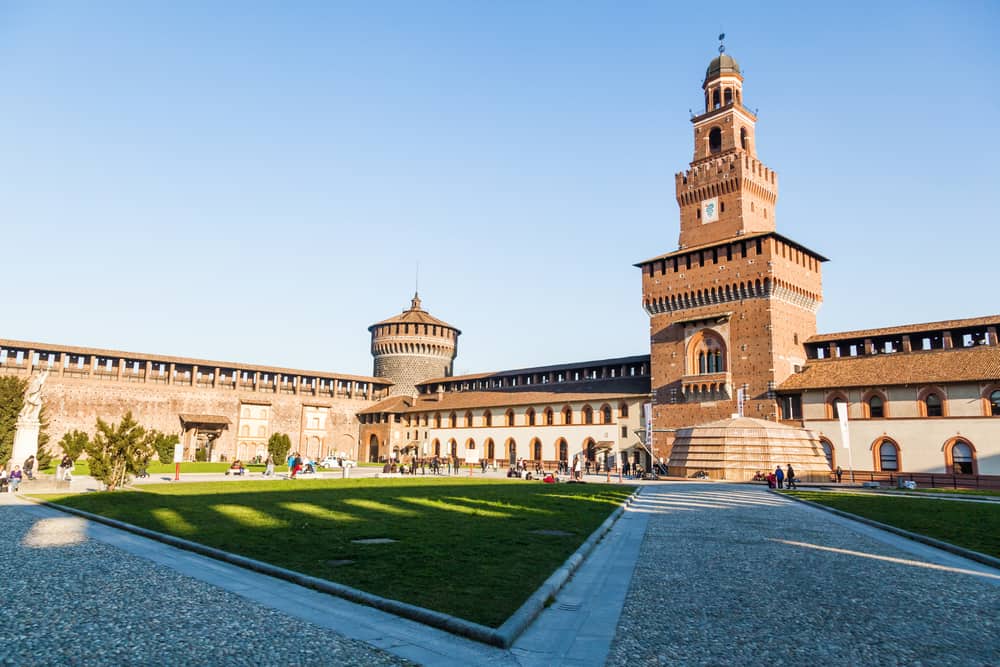 Relax In Parco Sempione
If you get tired while adventuring in Milan, maybe a nice break in the park will be of interest to you. Parco Sempione is one of Milan's biggest and nicest parks, but, the reason we recommend this park before the others is because of its accessibility. With only one day in Milan, time is of the essence. That being said, it's probably not beneficial for you to take too much of a huge detour. You can conveniently fit this into your itinerary considering it is adjacent to not only Sforza Castle but also The Arch of Peace which are two of Milan's main city landmarks. So perhaps if you feel like it, take a breather from bouncing from place to place to get some gelato and feed the ducks!
Another tip for our lovers of pictures and photography, another golden photo-op is located within this park. A giant tower with an observation deck which provides unparallel views of the whole city of Milan can be found within Sempione Park. This tower is called Torre Branca, you can reach the top by elevator and on the really clear days you can even make out the Swiss Alps in this distance! So if you are dying to get an awesome aerial shot of Milan, then add this your list of places to go on your one day in Milan trip.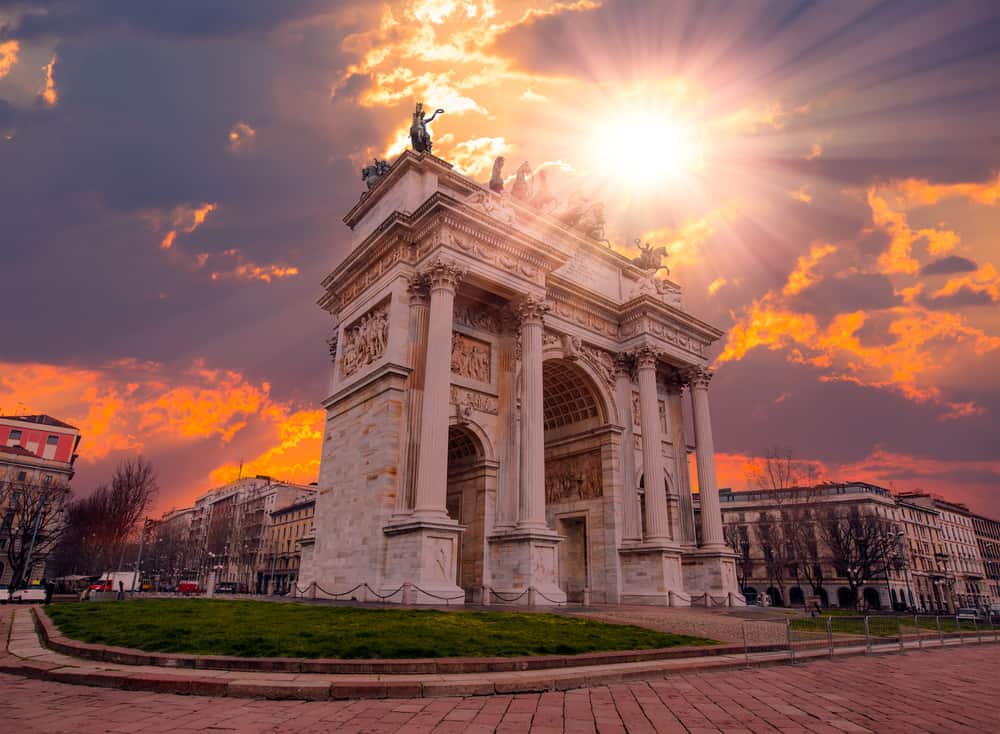 Shop Until You Drop On Via Torino
Even though Milan's soul is so much deeper than its modern affiliation with the fashion industry, it is still such a big part of Milan! So, there are some really great areas for shopping, our favorite is Via Torino. Via Torino, or "Torino Road" is the area we recommend before the others for the same reason we recommended Sempione Park before the rest of Milan's parks, because of it's accessibility! However, regardless of how convenient it is to get there from The Duomo, Galleria Vittorio Emanuelle, or Castle Sforza, it is a slamming place to buy some clothes and other things that might be of interest to you.
You can hop on Via Torino right from The Duomo's front plaza and go walking down the street for as long as you'd like depending on how much time you decide to allow for shopping on your one day in Milan schedule. Remember to bring your I.D. if you want to use your credit card because some shops ask for proof of identification before allowing you to purchase their goods. One of these shops we can distinctly remember is Zara.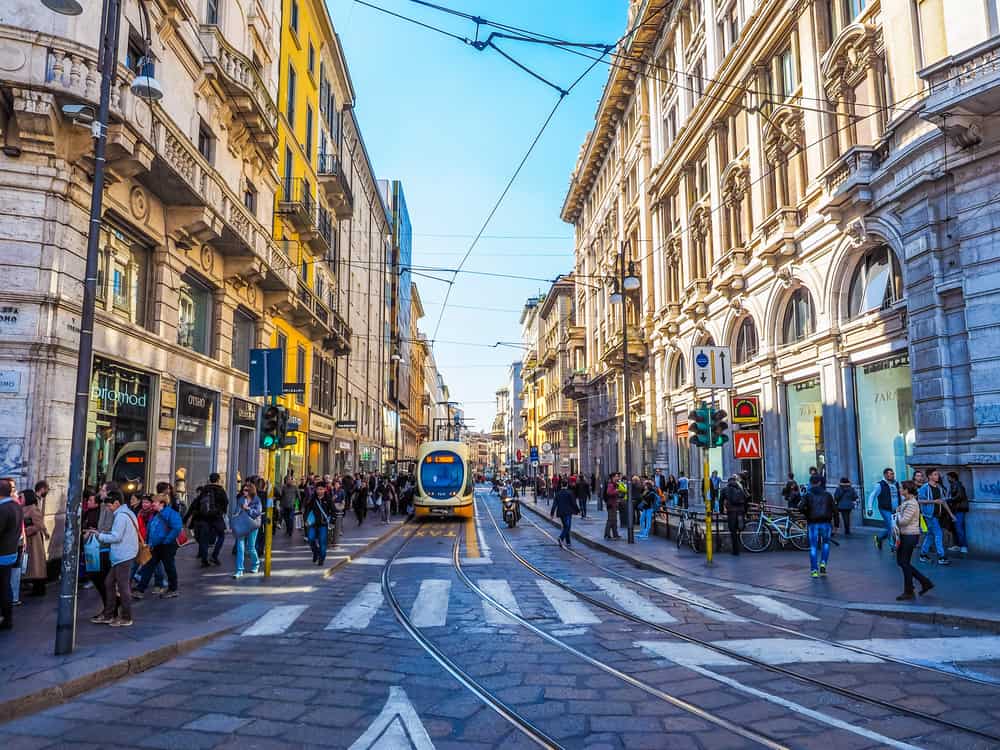 Have A Meal In The Navigli District
The picturesque district named after the Navigli Canal is famed for its authentic Milanese Cuisine. Obviously, between hopping from place to place during your one day in Milan trip, you've got to eat something to replenish your energy, this district is perfect for that! Alongside the restaurants are some really nice and quaint shops to browse for a spell.
After you've eaten, rather if you decide to let your eyes wander while walking back to the station to set off to your next stop on your itinerary, or you decide to instead spare some time to walk around Navigli for a bit, you'll enjoy it and it'll be a nice and authentic Italian addition to your one day in Milan.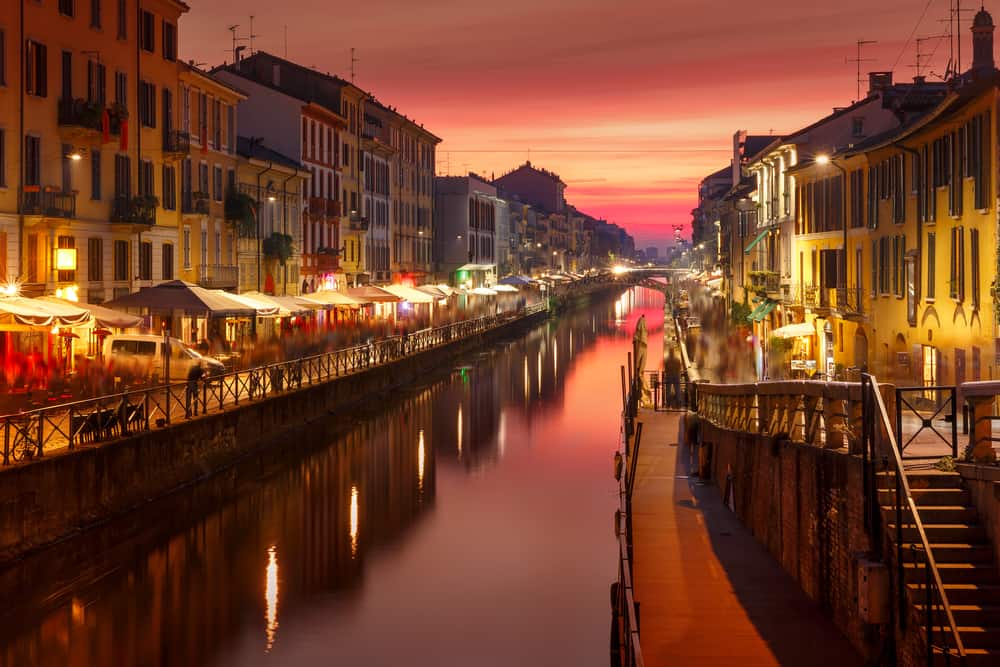 Score A Visit To The Last Supper
An interesting fact that a lot of people don't know is Milan is the hometown of Leonardo Davinci. In fact, one of his most famous pieces of art is located right within the city's walls in a church called The Santa Maria Delle Grazie. If you are able to score some tickets to go view The Last Supper in person, it will definitely be something to remember and a big boost on making your one day in Milan awesome. However, we say "if you are able to" because the tickets of the Last Supper are usually sold out months in advance. The thing is, there are many different groups which offer front of the line passes on their guided tours to the Santa Maria Delle Grazie to see the painting.
Seeing the painting is quite the experience, you get to come face to face with a famous piece of artwork created by one of the most legendary artists of all time. Amongst other things you also get an explanation of how much of a miracle it is that the painting still stands to begin with. During WWII the entire church was desecrated by bombs and pretty much the only wall that still stood was the wall in which The Last Supper was painted on. Some say it's divine intervention… It will take a bit of extra planning in advance to arrange this visit, but seeing the last supper is a once in a lifetime thing and the ultimate goal for a lot of people on their one day in Milan bucket list.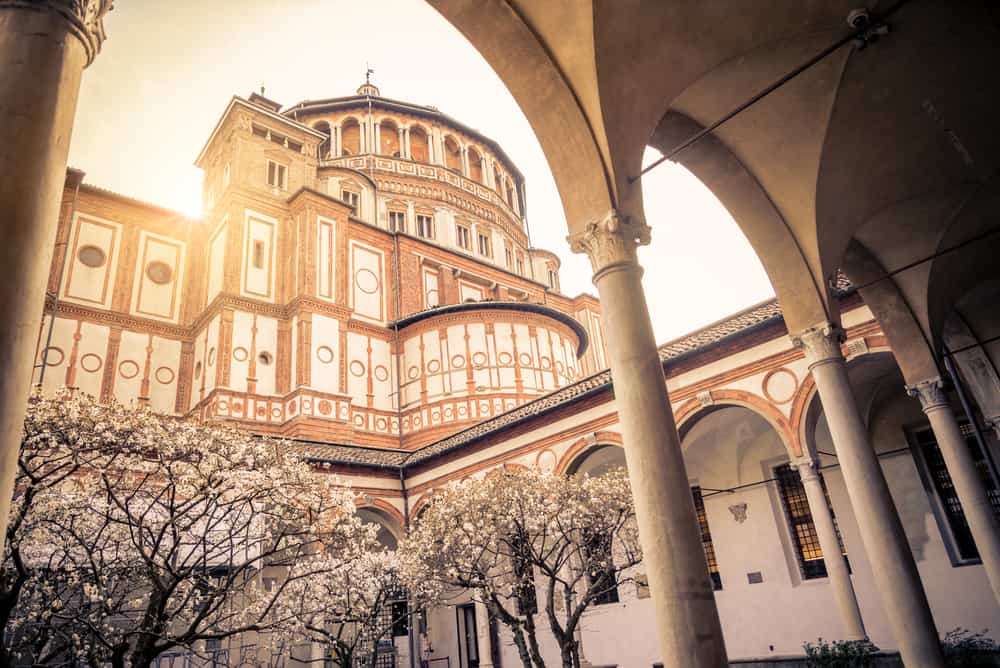 Visit The Basilica Of Sant'Ambrogio
Saint Ambrogio. We guarantee that is a name you will hear quite a bit as you explore the city and learn about Milan's history. This is because Saint Ambrogio is the patron saint of Milan, so he's super important to the city. Even though you are only spending one day in Milan you are still bound to see examples of his influence. In fact, The Basilica Of Sant'Ambrogio is the ancient church that the city was built around. Having been constructed in 379AD-386AD, Saint Ambrogio's basilica is a whopping 1700 years old. This astounding age makes it one of the oldest building in Milan. Where it was first placed outside of the city, as Milan expanded into the metropolis we know today, it's surface area grew and new buildings were constructed all around the ancient basilica.
There is just something about standing amongst such ancient architecture that we find amazing. The thought of sharing the same space with people from hundreds (and in this case, thousands) of years before is so cool. So, if you are into exploring really old and historic places like we are, this is a place you should definitely include to make to most out of your one day in Milan.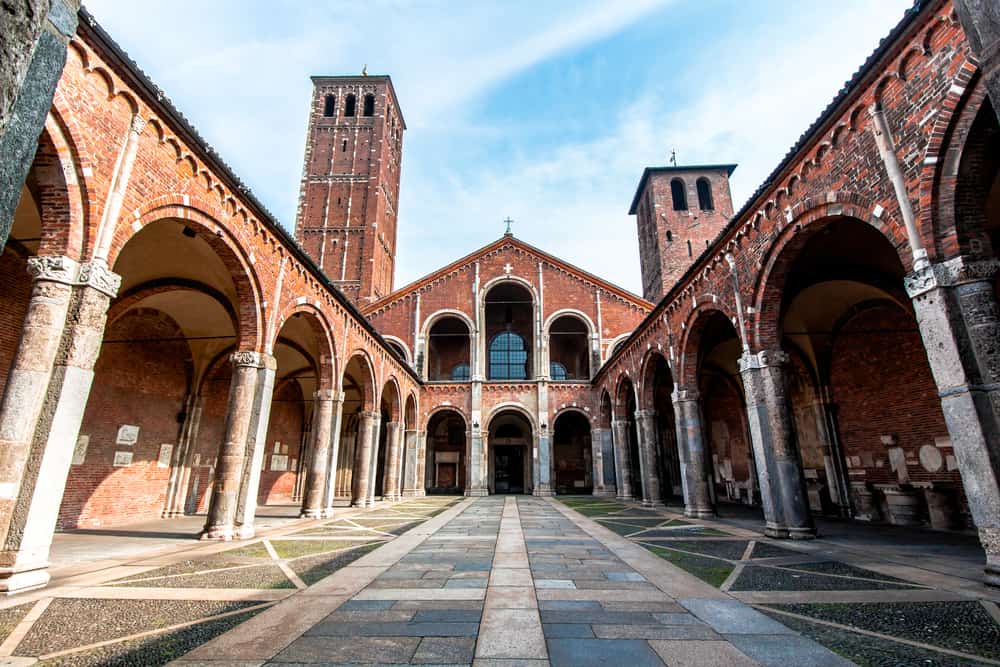 People Watching In The Brera District
Ahh, Brera… The charming district of Milan that makes you stop and say to yourself "Yes, I am definitely in Italy". Taking a stroll through Brera is a more laid back and relaxing thing for you to do. Allow yourself unwind while surrounded in an aesthetically pleasing atmosphere and more art then you could ever imagine. You see, art is the center of this district so rather it's paintings, pottery, poetry, architecture, or music, you'll find it here and you'll find a lot of it. So, if you wind up here during your one day in Milan, you are sure to have a colorful yet peaceful time.
Take a moment for yourself and have an espresso in the cafe as you watch the different people pass by. Become in tune with the Brera way of thinking. Isn't it amazing how every single person is so individually unique and how out of all the people on the earth you are in the same space as them at that moment? Life is so incredible and people watching is definitely a must when you're spending one day in Milan.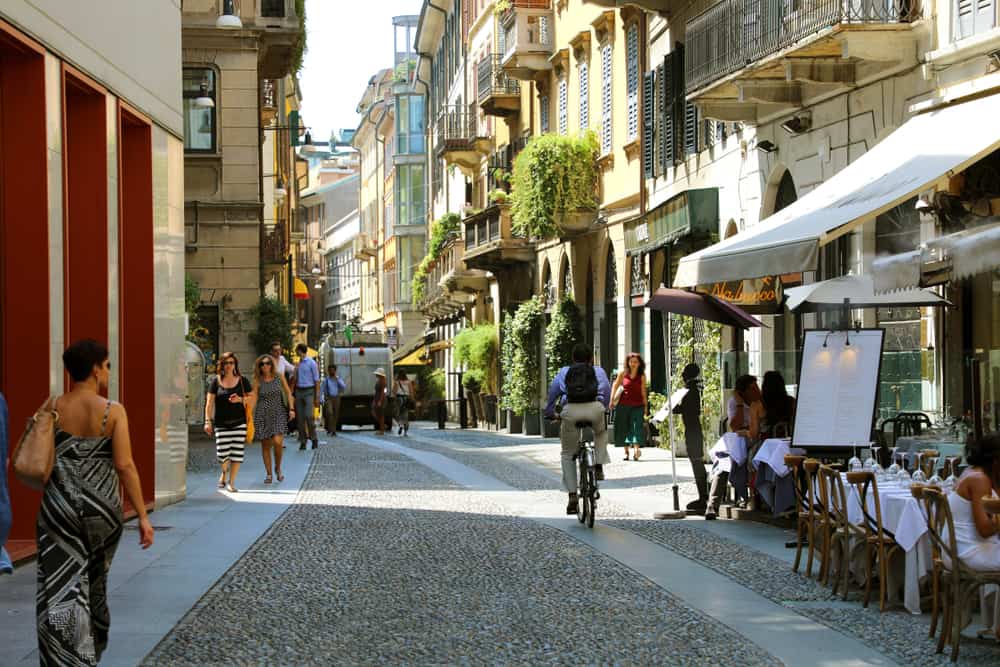 Milan is a city filled with so much deep, rich history, beautiful building, amazing art, awesome food and more which is so often overlooked when tourists come to Italy and pass on visiting. You will notice it's charm if you spend even one day in Milan or maybe even come to visit on a trip from another city. It's so fun to be able to hang out in a place with such a mix between modern and ancient influences that always seem to keep you on your toes and give you something different to do.
Enjoy your one day in Milan! Eat lots of good food and gelato, see many beautiful places, go shopping, and learn things you didn't know before! Safe travels!
Pin this post: