Going to to Italy and having trouble deciding of things to do in Florence? Between the beautiful flavors of the food, the iconic art, and imposing architecture, there are so many things to do in Florence. You could spend at least a month trying to visit different monuments and eating some of the most amazing food, so trying to narrow down things to do in Florence is a challenge! Reading about this wonderful place doesn't do it justice, so we hope that this list of best things to do in Florence inspires some wanderlust!
Since there are plenty of things to do in Florence, deciding what to do can really put a damper on the trip. You don't want to miss out on all of the amazing experiences, so we have an article that explains How to Make The Most Of One Day In Florence. This is a great guide if you are an indecisive person and want to try everything! Being in Florence itself will take your breath away; the views are stunning and you always have to ask yourself if what you're seeing is real.
The best things to do in Florence definitely involve food, the architecture, and the beautiful views! Look out for those three and I can guarantee you will add them to your list of what to do in Florence!
Whether you are planning your 10 days in Italy, have a bit more time and are spending 2 weeks in Italy, or renting a car and doing an Italy road trip, our customized and free planning itineraries will help you choose the best that Italy has to offer! We have over 50 articles on Italy to help you plan your dream trip and you won't want to miss out on what Florence has to offer!
Make sure to check out our list of the Best Places to Stay In Florence!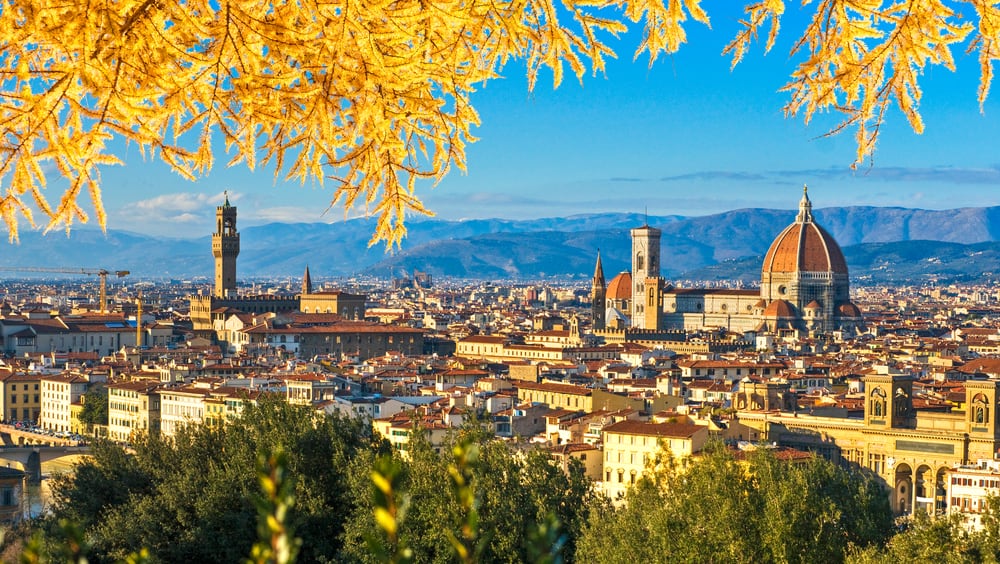 25 Memorable Things To Do In Florence Italy
 Taking A Food Tour Early In Your Vacation Will Make A Huge Difference
One of the best things to do in Florence is taking a food tour. Eating local cuisine can be difficult when you don't know the language well and you're not used to the style of cooking. By taking a food tour in the beginning of your trip, you gain firsthand knowledge of what goes into the food, the names, the flavors, spices, and so much more! This way, you will be able to know what exactly you're ordering and you can enjoy your trip to the full extent.
In addition, if it's not already included with the food tour and permitting you drink alcohol, try out wine tasting! The experts can show you the best flavors that pair with different foods. Of course, you don't have to drink to enjoy your food, but if you do, this is a great thing to do in Florence! Wine tasting can also offer a break if you want to sit down for a while. If you have been all over the place in Florence, wine tasting can offer a reprieve of being on your feet and you can enjoy a a cool drink.
When you are making a list of what to do in Florence, check out food tours! Here is a TripAdvisor list of food tours that you can take with their prices. You will not regret this experience and you can enjoy your food without the confusion of what you're ordering.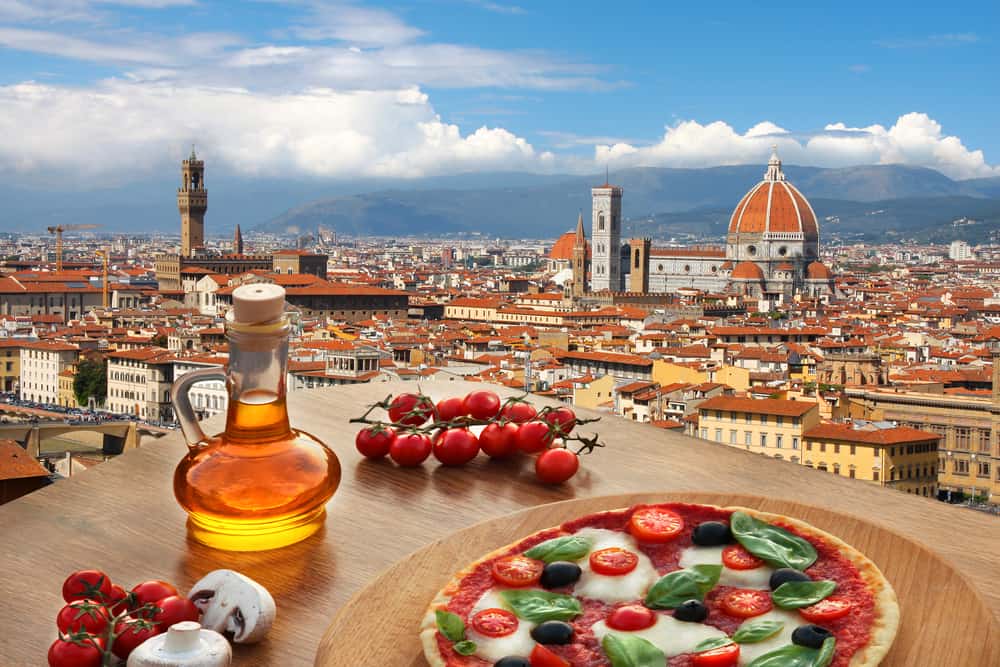 The Santa Maria Novella Pharmacy Is The Perfect Place To Go For A History Buff
This is an experience you will get no where else in the world! Visiting the Santa Maria Novella Pharmacy is one of the best things to do in Florence because it is so full of history and life. This blast from the past pharmacy was built and operated dating back to 600 years ago by monks! That so crazy to think that monks opened not only a monastery but a medicinal herb pharmacy as well. This is also one one of the best, good smelling things to do in Florence on this list because the pharmacy's bestseller items are their perfumes and lotions!
The recipes that the monks created to all of their cosmetics are still used today in all of their products. When you go, be prepared to take your time within the pharmacy's walls; there is so much to explore and discover! The rooms are filled with cosmetic items that would make amazing souvenirs and remind you of this amazing place. They offer good prices and have specialists help you find what you need. Don't hesitate to put this on your list of things to do in Florence!
A fun little fact about this pharmacy is that they once made perfume for the the future queen of Franc's, Catherine de Medici, marriage to Henry ll! The monks named it Water of the Queen or Acqua Della Regina; you can buy the exact same perfume that was made for the queen! You can take that fact and the perfume home with you, make sure you have it on your trip for things to do in Florence!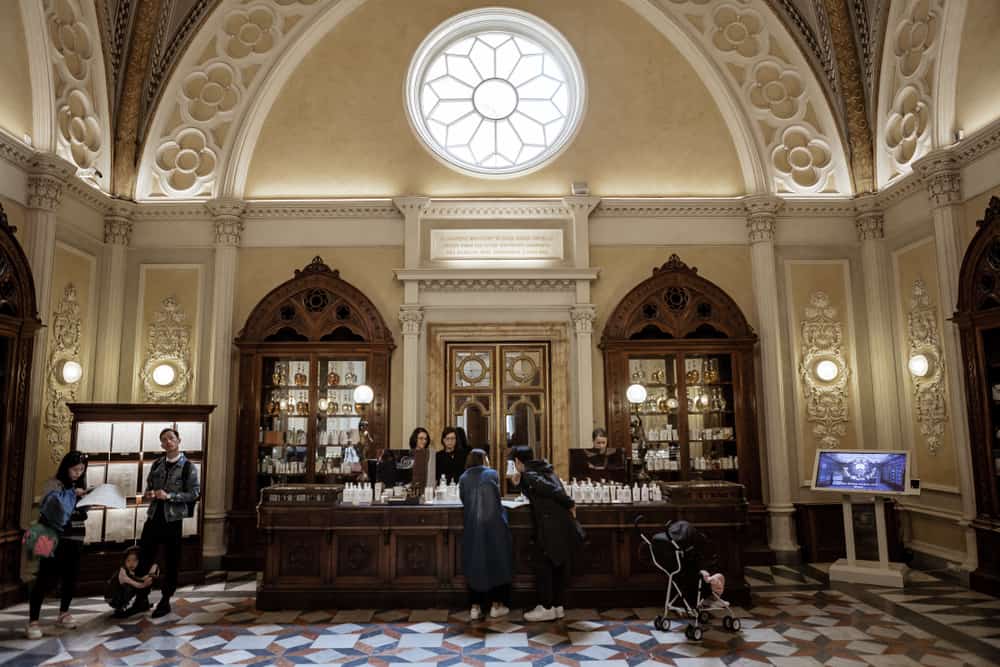 Cooking Classes Offer Skills You Can Bring Home And Try Yourself
Thinking about food and what to do in Florence? Try out a cooking class! Even if you're not a very skilled cook, you can always learn the basic skills at a cooking class and you can eat delicious food prepared by your hands. Another memorable thing to do in Florence, attending a cooking class is something you will treasure because you can learn another style of cooking. Depending on where you are from, going to a Tuscan cooking class can really introduce you to a contrasting palate of flavors.
Adding this to your list of things to do in Florence is something you will always remember and cherish. Every time you cook that dish you made in the cooking class or use to skills you learned to try out another meal, you will think back to the time you took the cooking class. Even if you are only there for a few days and looking for things to do in Florence, a cooking class can make your experience something to brag about! This list will give you some ideas of where to take a cooking class and the prices of each one.
Going to a cooking class is also one of the best things to do in Florence because it can offer alternative meals if you cannot eat a type of food or are allergic to something. By attending the class, you gain the knowledge of what types of foods can be substituted for others. It can help if you are meatless or have a specific way of eating! Check out some amazing food tours while on your vacation for what to do in Florence.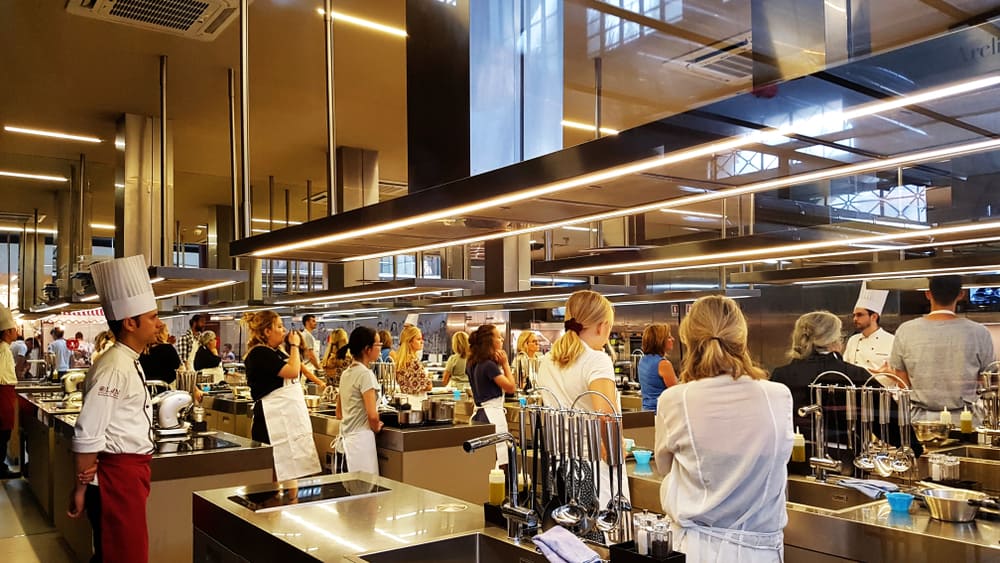 If You Can Swing It, Buying Italian Leather Will Last You A Lifetime Of Quality Material And Good Memories
Now, this tip on things to do in Florence is a great one, but only if you have the extra coin! Spending a pretty penny on Italian leather is no laughing matter but it will last you for a very long time.
Florence is known for one of the best places to buy leather! If you are looking for things to do in Florence on a slow day or just really want some of the famous leather, do your research before you buy. Many markets can sell you less than good quality leather that might last you a few years, however, it is inexpensive compared to different prices. Letting yourself splurge on a bag or wallet is great, but if you want great quality leather, research or ask around to find the best prices for what you want!
Provided that you end up getting something, this will be your bragging point and a wonderful accessory to Florence trip! Even if you don't buy anything, window shopping can be just as good!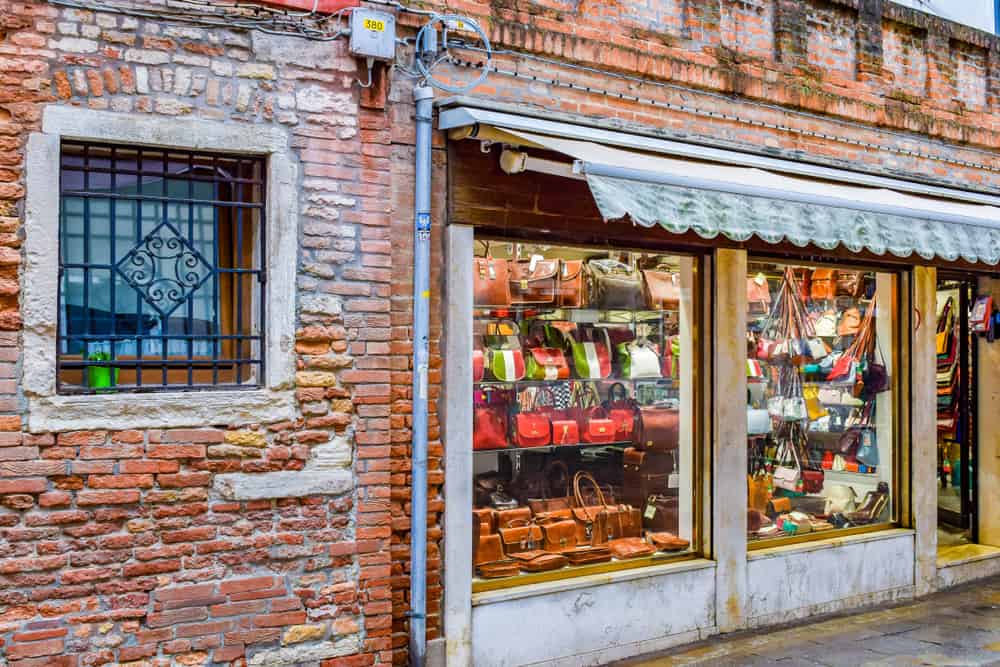 A Full Tuscan Meal Will Fill You Up With Memories And Satisfaction
When you visit a different country or region, you obviously want to check out the cuisine and drinks. A big piece of information to remember when looking for things to do in Florence is a full Tuscan meal. Set with a few hours of multiple courses, plenty of wine and other drinks, and an extremely full stomach. If you are looking for best things to do in Florence, we cannot recommend this enough because it will leave you with some of the best food you will ever eat and a night of fun!
If you are taking a Tuscany road trip, why not start it off right with some delightful food! Florence is the perfect base when planning your itinerary and we recommend starting here!
This is a great on what to do in Florence when traveling with friends; share a huge meal together while experiencing traditional Tuscan meals. What more could a person want? I highly recommend researching before your trip to find the best restaurants, this is also a great thing to do if you are on a tight budget but want a wonderful dining experience.
When searching for things do to in Florence, you might want to think about treating yourself to a full Tuscan meal because you will not be disappointed in this amazing experience!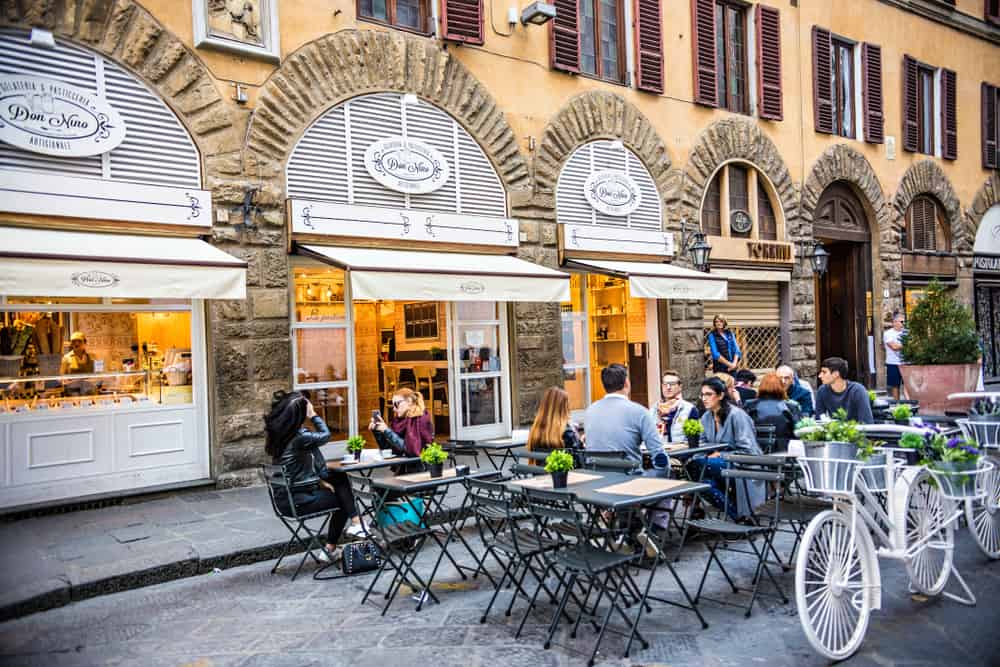 There Is So Much To See At The Piazza della Signoria You Will Have A Hard Time Asking Yourself Of Things To Do In Florence
The Piazza della Signoria is an iconic piece of history and a favorite among so many people in the world. If this is on your list of things to do in Florence, you definitely do not have to worry about your experience. High-end shopping lines the buildings and it is a central hub to so many monuments. You can visit the Fountain of Neptune and gaze at the beautiful statue or if you can't make it to the Galleria dell'Academia, a replica of the Statue of David will take your breath away!
This Piazza is one of many in Florence, but it hold a special place in so many peoples hearts. The first thing you will probably see is the Palazzo Vecchio, which is the main structure and even has a monumental clock tower! This is a wonderful day trip that is FREE and highly recommended! Your experience in the Piazza della Signoria will blow you away, not just with the beautiful building designs but with the large crowds gathered to experience this with you.
If you are near the Piazza del Duomo, head south and do not forget to stop by this beautiful Piazza. You can confidently check the Piazza della Signoria off on your list of things to do in Florence!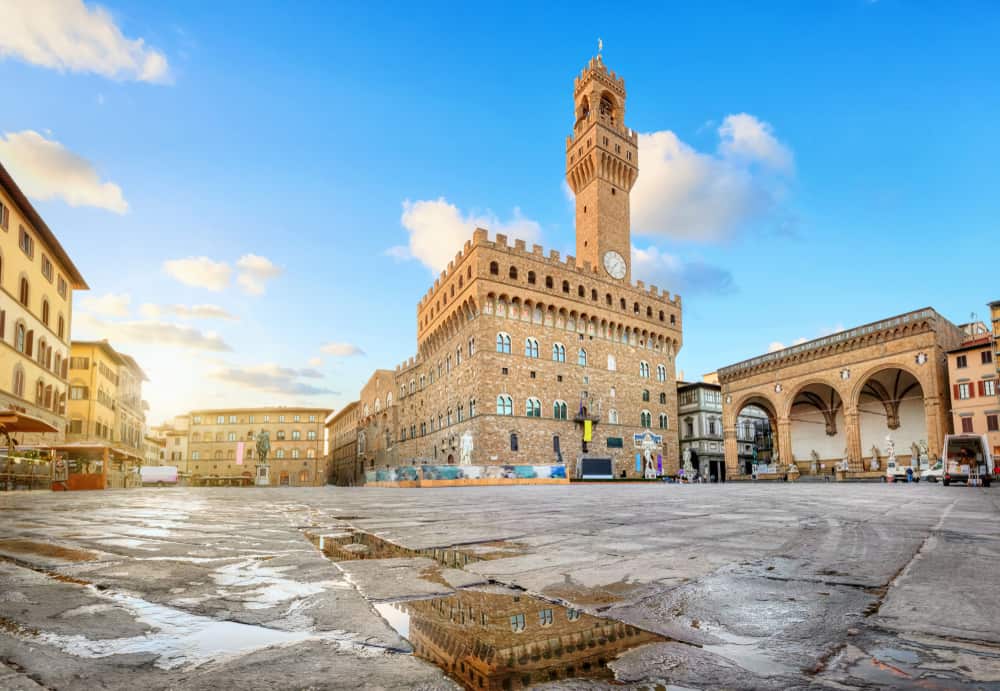 On A Hot Day, Gelato Will Be Your Best Friend And A Great Addition To Your List Of Things To Do In Florence
If it's a hot day and you're wondering what to do in Florence, find a gelato shop and take a break! Gelato was invented in Florence and you will find some of the most authentic flavors and textures. This delicious treat will keep you very satisfied on a hot day and one of the greatest things to do in Florence. Treating yourself to gelato will not only give you a needed boost, but it can help you connect to the area you are in.
After looking and visiting so many things to do in Florence, gelato can offer you a sweet break from running around. This is also something good to do if you are staying in Florence for longer than a few days as eating gelato is not one of the more popular things to do in Florence. You can take a break for a day and eat some yummy food while sprinkling in local, homemade gelato!
Bring your friends if they are looking for things to do in Florence, because sharing ice cream will bring sweet memories and great flavors. You can take beautiful pictures at sunset eating your cold treat or just taking a nice relaxing walk holding a cone of cinnamon vanilla gelato. This is a big recommendation of things to do in Florence!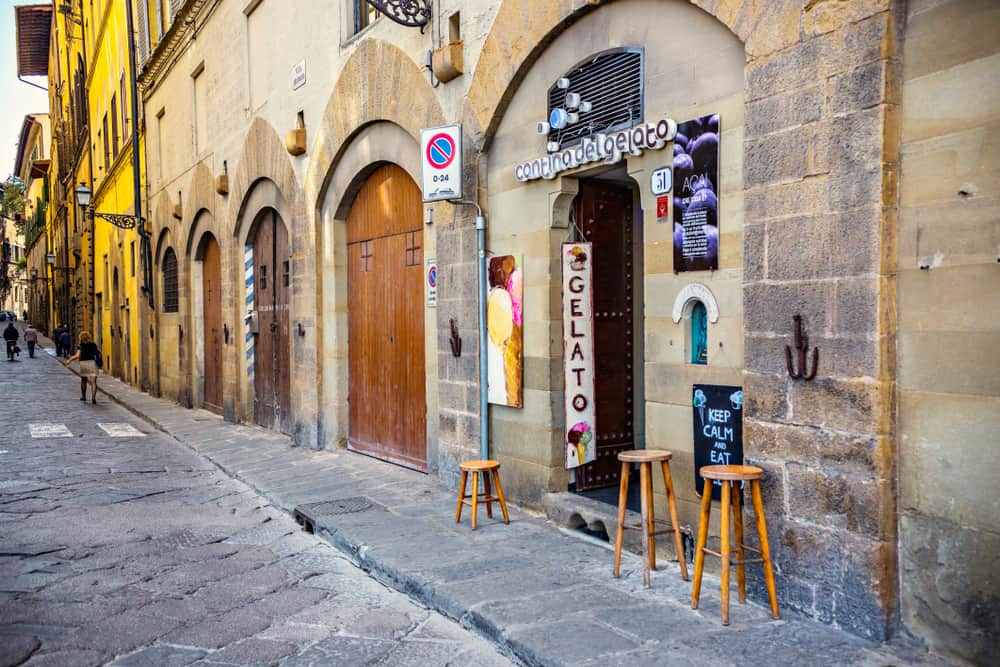 Exploring The Mercato Centrale Is A Must For Things To Do In Florence
The Mercato Centrale is probably one of the most popular markets in Florence! This massive food hall is open everyday except for Sundays, and the hours differ, so when you go, make sure that it will be open! Missing out on this amazing and busy market is one of the things to do in Florence you will certainly regret. Here you will find a city within one; food stalls line the insides of the building and there is so much to look at you will keep going back for more!
This market includes so many foods that I can't name them all! However, I will name just a few: burgers, tripe panini,vegetarian dishes, pastries, and of course, pasta. Disappointment will be far, far away from your mind as you walk inside the building and take in the enormousness of it all!
This is a huge recommendation of things to do in Florence, even though it can be busy and crowded, the amazement at all of the stalls has you wanting to try more. This market is also over a hundred years old, Giuseppe Mengoni designed this impressive building in 1874 and it has been there ever since. Put this on your list of things to do in Florence if you want to experience a quick meal but authentic and amazing for great prices!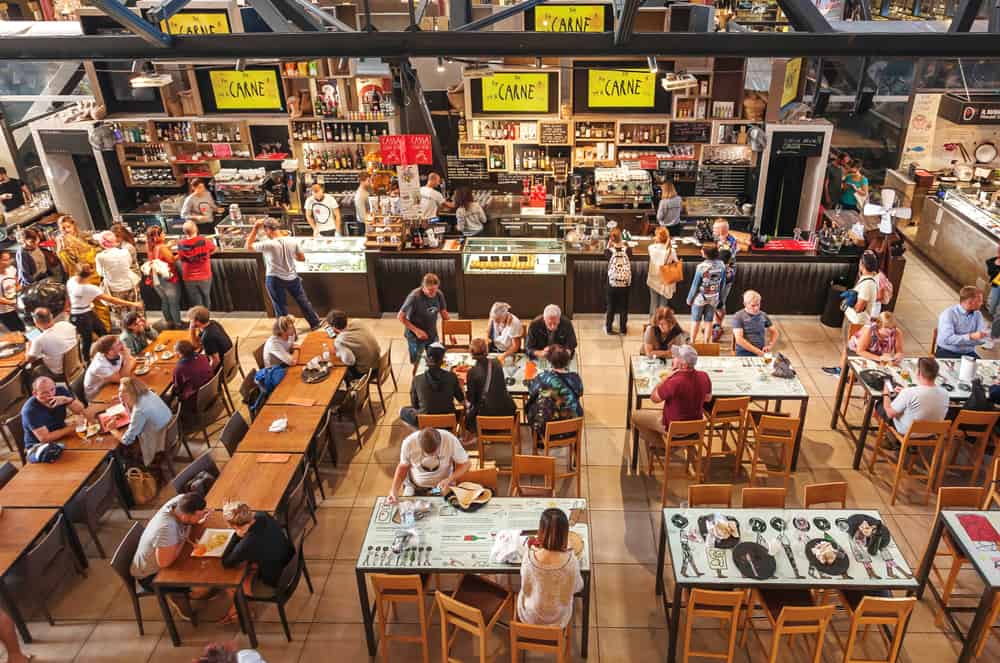 The Boboli Gardens Will Transport You Into A World Of Beauty
The Boboli Gardens is the perfect place for a break if you have been walking all over Florence. If you need an idea of what to do in Florence after a day or days of exploring, then look no further than these expansive gardens! Boboli gardens span over 11 acres and 45,000 square meters, which is plenty of room to explore and take your time marveling at the amazing art. In the gardens there are several ponds, many species of flowers and plants, water features, and countless of other perks that you definitely do not want to miss out on!
Since there are so many things to do in Florence, thinking about what you want to do can be very overwhelming. Try to plan the Boboli Gardens in your itinerary because you will not be disappointed and you can spend an entire day walking the grounds. At any point when you are there, I mean any point, stop and take pictures because they will come out so beautifully! The Tuscan countryside in the background will have your friends and family asking you of things to do in Florence! There is also a museum near the Gardens called the Porcelain Museum that is a must-see before you leave!
A little extra pro-tip for you: your ticket for Boboli Gardens also expand over the Bardini Gardens as well! Although lesser known, the Bardini Gardens have beautiful and exquisite views of Florence and mostly less crowded than its iconic counterpart. If you need a little break from crowds or have crowd anxiety and are looking for things to do in Florence, this is an amazing alternative!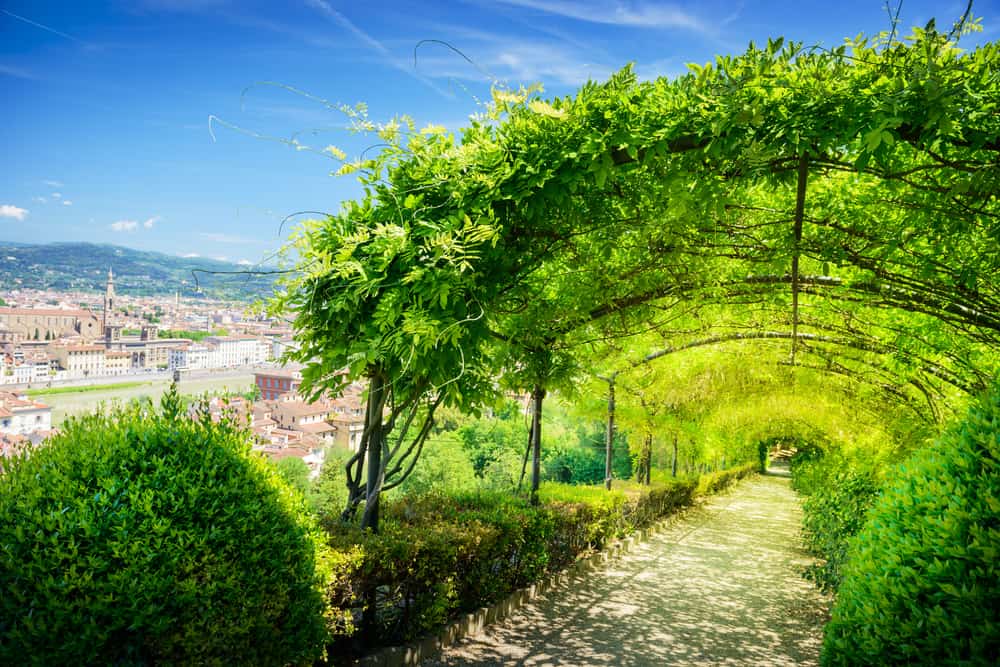 Visiting An Italian Bar Is A Classic Example Of Things To Do In Florence
Wondering for one of the best things to do in Florence for the morning? Go to an Italian bar and order an espresso, but don't be fooled because you're expected to drink it all at once and leave quickly. This is a great experience and can help you figure out what to do in Florence for the rest of your day. You can sit down and enjoy your coffee but many places charge you an extra fee and it may make you stand out more as a tourist!
However, drinking espresso from a local Italian bar can help jump start your day and make running around so much easier with more energy! If you have extra time on your hands and need to take a break for the day, some things to do in Florence have include an Italian bar! If you don't mind paying the extra fee of sitting at a table, you can spend hours people watching in this gorgeous city! Take your time, enjoy the hopefully nice weather, and drink a delicious hot drink while thinking of other things to do in Florence.
An Italian bar is not your average Starbucks but don't let that dissuade you from enjoying a hot cup of espresso, but make sure you're quick about it! And if you like sitting down to enjoy your coffee, be careful to bring a little extra money so you can sit outside and have a beautiful time relaxing.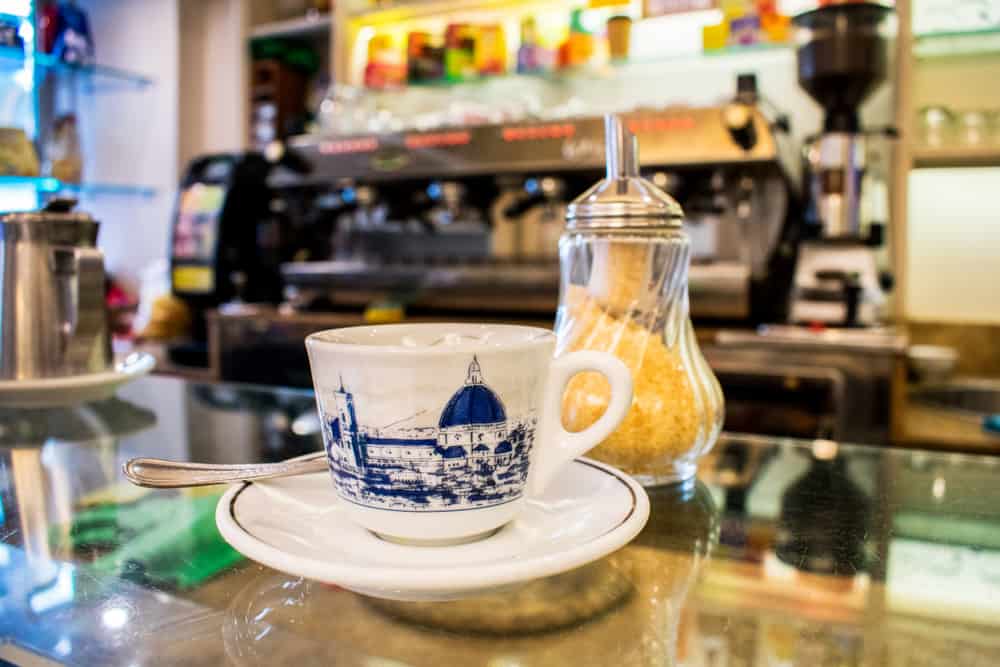 Piazza del Duomo Might Be Crowded But You Will Want To Put This On Your List Of Things To Do In Florence
The Piazza del Duomo is one of the most recognizable features of Florence, it stands tall and proud overlooking the city. This is truly an amazing place to visit and explore but it will most likely be very crowded. Since the Piazza is so well known and loved, it is a busy area and you will have to weave your way in and out of crowds.
But don't let that deter you from going to this beautiful site! You can climb the bell tower which is an amazing experience, it is beautiful looking out to Florence from so high up. The Piazza is busy and crowded but it is so full of life, seeing the streets bustling with people makes the experience so beautiful. You can go shopping, eat, or visit the many cathedrals and historic buildings that are located in the area. This is one of the most busiest parts of the city, so deciding on things to do in Florence will have you running everywhere!
When you visit the Piazza del Duomo, there is so much to see and view, you could be there an entire day and not even get everything! The Piazza so massive but the wondrous architecture will keep your eyes looking everywhere. Put the Piazza del Duomo somewhere on your list of things to do in Florence because you do not want to miss out!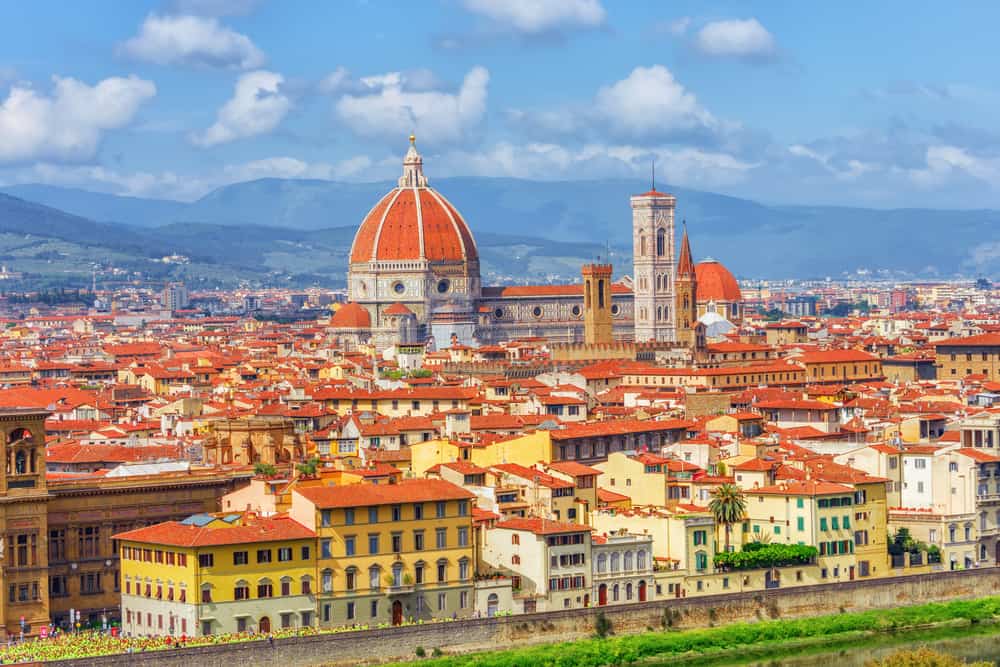 The Appennino Colossus Will Blow You Away With Its Size And Uniqueness
This amazingly weird sculpture is located in the gardens of Villa Medici at Pratolino, and it is something that definitely should be on your list of things to do in Florence! The figure is 35 feet tall and was sculpted from rock in 1579 by Giambologna. It is hard to imagine its size until you visit for yourself but it is massive. These gardens are something that you should be thinking about for your trip!
The sculpture is Atlas from Virgil's Aeneid squeezing a creatures head. It might be hard to see the creature but it is spitting out water and the sculpture also featured other water elements! What's even cooler about this sculpture is that there is a building inside the Appennino. Inside the head there is a fireplace that would have billowed smoke out of the sculptures nose. There is also an area for a small orchestra! Lower in the sculpture there are frescoes depicting different scenes and there would have been working fountains as well.
This is definitely one the more unique things to do in Florence and a must for people seeking beautiful areas to visit! It is also a great photo op and a place to relax after a long day!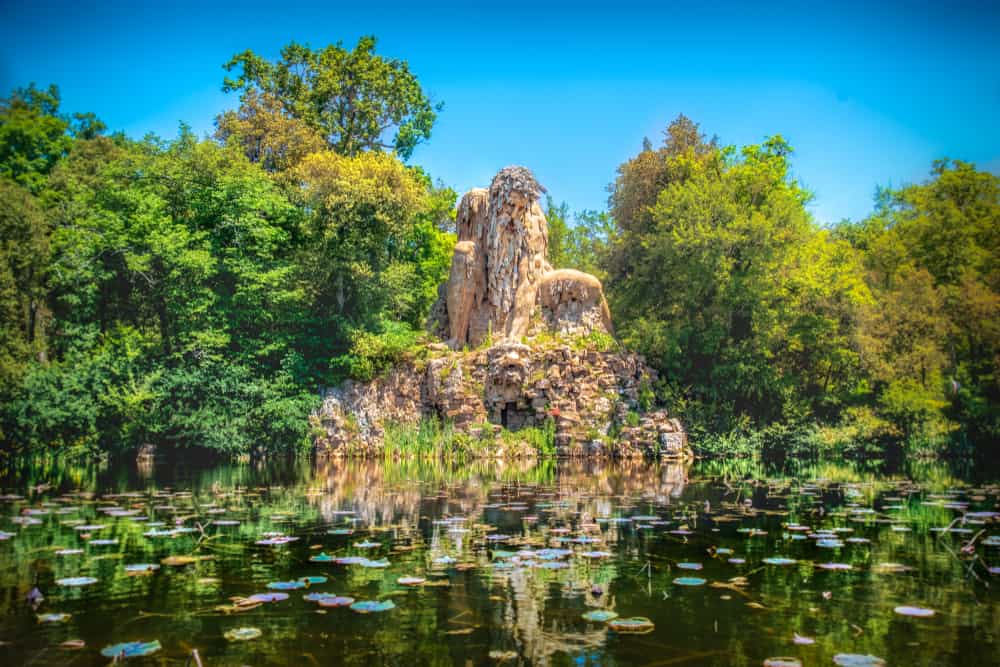 The Palazzo Vecchio Is Your Place For Politics And Should Be Next On Your List Of Things To Do In Florence
Politics is full of history and the Palazzo Vecchio definitely proves that! It has been used as a government building and town hall since the 13th century. This building is still used to today but mostly serves as a museum for tourists and history buffs looking to get a more intimate glimpse! Inside you can explore the contents in rooms like the Hercules Room and the Room of Cybele, which are decorated beautifully.
There is also the Uffizi Museum next door to the Palazzo Vecchio if you are looking to add something extra to your day. In the building there are guided tours that you can take, but make sure to do your research before hand! The building might be crowded and you might have to wait a little bit but discovering what lies within the walls is exciting.
While you add this to your list of things to do in Florence, here's a fun fact! The architects that worked on the Duomo and the church of Santa Croce designed the Palazzo Vecchio. When you visit, see if you can point out the similarities in the three buildings!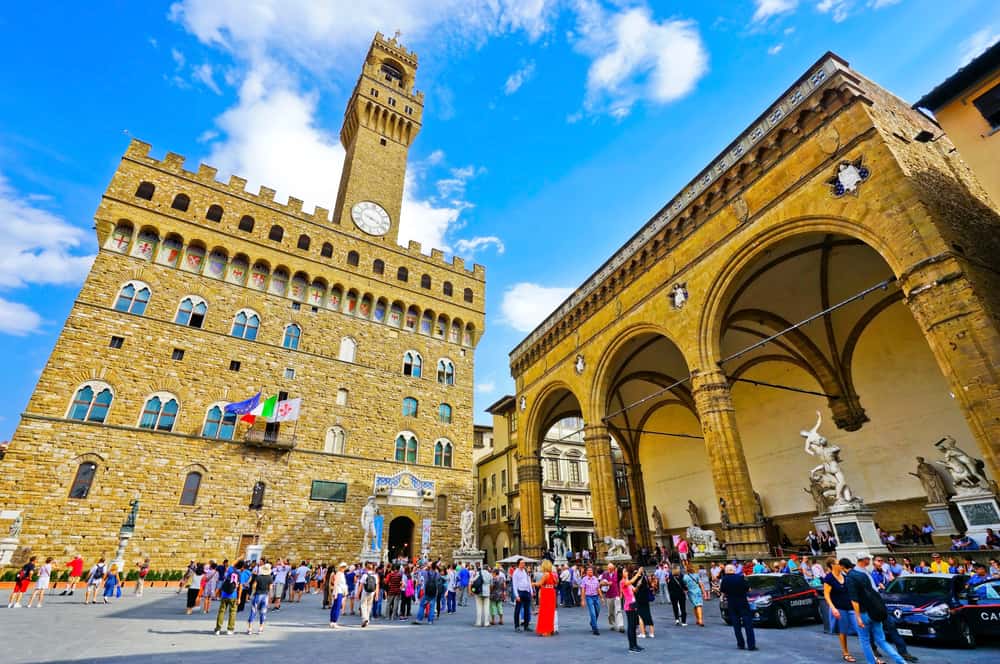 The Fountain of Neptune Is In The Perfect Place For Things To Do In Florence
The Fountain of Neptune might seem like a weird addition for things to do in Florence but trust me and keep reading why its included! This fountain was made in 1565 but many people did not like it and used it as a wash basin later in its time. It has been the subject of many vandals and a hand was even taken off in 2005! This fountains basin took almost 10 years to complete and had other sculptors work featured.
What makes the Fountain of Neptune so perfect is that the fountain is located in the Palazzo della Signoria and right across from the Palazzo Vecchio! So when you're at the Palazzo della Signoria, running around and seeing everything there is, you can stop by the Fountain of Neptune and head straight for the Palazzo Vecchio. It's kind of a one stop shop area and you can knock them off on your list of things to do in Florence!
Taking A Medici Tour Would Be A Highlight Of Your Trip To Florence
The most powerful family in France in their time was the Medici family. They have had so much influence on politics, art, education, and so almost anything you can think of. But how are you going to know all of the extra stories and facts if you don't attend a Medici Tour? This will give you so much background information to the history you might think you know!
The tour will take you all around Florence to learn the stories and lives of the Medici family. They greatly influenced Florentine Politics and had a huge part in the banking system. Taking this tour will help you understand the family and the reasons they were a large part of Florence and still are today. This highly rated Medici tour will take you all over the city and learn about the family's expansive history!
This is a great example of a day trip when planning things to do in Florence. You get to a behind the scenes look into your favorite parts of Florence and you get to explore the family that made a lot of it happen!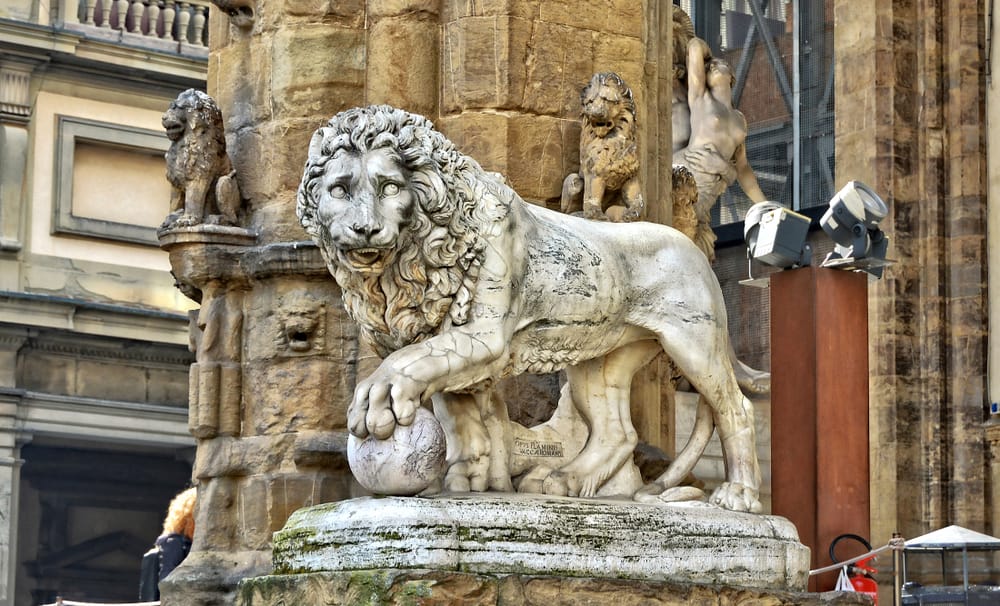 The Basilica Of Santa Croce Is The Most Beautiful Church You Will See
The church is very aesthetically pleasing with the off white color and symmetrical front. The Basilica of Santa Croce is massive although not in comparison to the Cathedral of Florence, it is beautiful inside and out. It was built around the same time as the Duomo in 1296 by three different architects. The colors are so beautiful and makes you feel like you are in such a special place!
What us fascinating about the Basilica is that it hold the resting places of  Michelangelo, Galileo Galilei, Niccolò Machiavelli and so many more! It is amazing to think that by visiting this amazing place that you would be close to some of the greatest artists and intellectuals in history. One fun fact about this church is that is was unfortunately flooded in 1966 and took severe damage. The Basilica was renovated but they have a plaque where the floodwaters were at the highest to show the extent of the flood! 
There is a museum inside the church and you can buy tickets to take a tour of the building. This is a great morning activity and something to do about for things to do in Florence! Make sure you buy your tickets beforehand if you like to prepare. However, you can still buy them when you get to the church itself.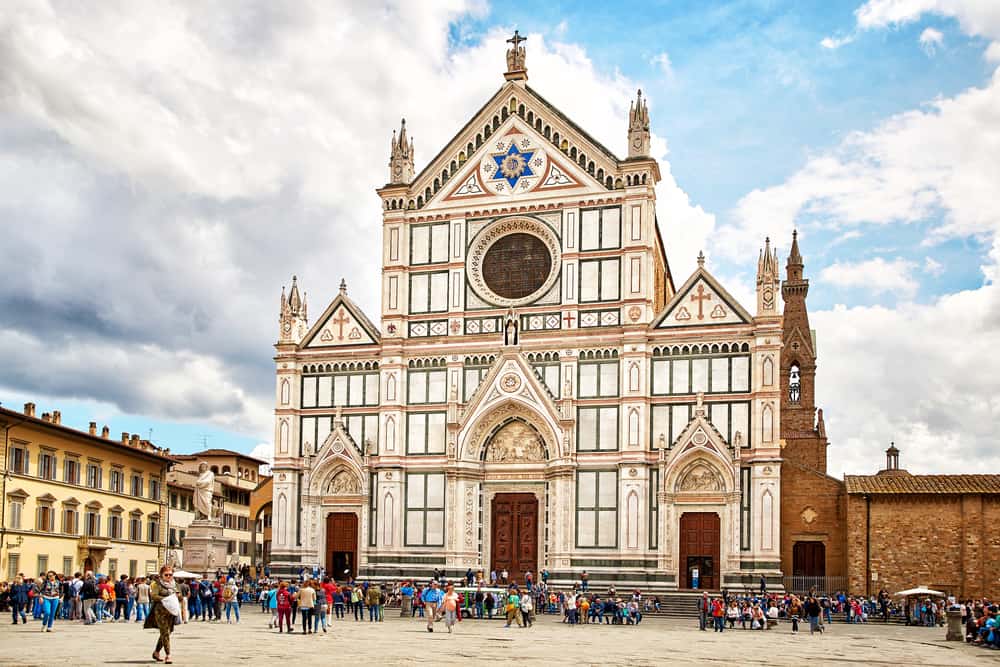 The Galleria dell'Accademia Will Be Your Favorite Museum
The Galleria dell'Accademia is an unassuming building that holds some of the most famous artworks in our history. This is one of the things to do in Florence that will really take you a good couple of hours to see all that there is. Since the Gallery is close to the Duomo, it is a wise idea to head here after visiting the Duomo! There is also Basilica di San Lorenzo that is near the Gallery as well, so you could trip to three amazing places all in one day!
The Galleria dell'Accademia is a treasure trove because you can view small sculptures to Michelangelo's David, which is the original artwork. In the Gallery, you will find massive paintings that take up entire walls or little ones that you have to squint for. Inside the building there are many rooms to visit and have a leisure stroll looking at the beautiful art.
The Gallery also holds much information on the history of Florence in the 14th and 15 century. Spend your time looking at an entire room dedicated to musical instruments and inventions. Imagine what it was like to hear those old sounds or even what it was like it play it! Things to do in Florence can be a lot but the Gallery is one that just has to be seen!
A little extra tip, the Gallery has guided tours and tours that will include a small amount of people to view Michelangelo's David. This is an extra charge but if the crowds are getting to you, this might be a good option!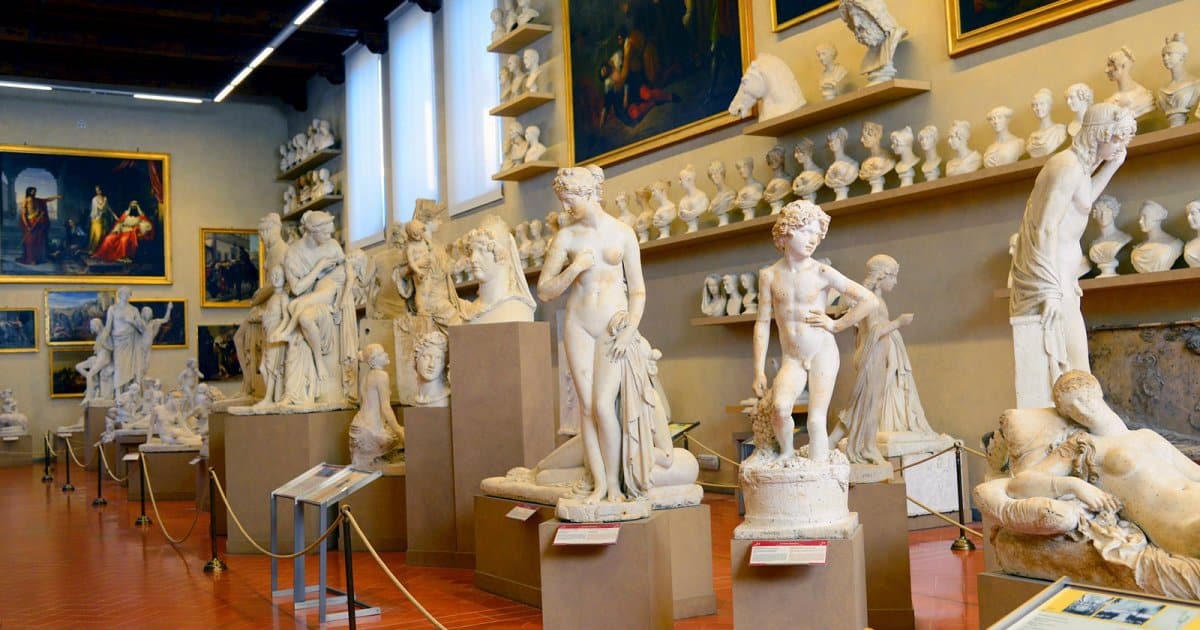 A Biking Tour Will Make You Feel Like A True Florentine
This on of the smaller things to do in Florence but a really great way to see a lot of the popular monuments without having to walk long distances! A bike tour will allow you to travel with a large group of people through the streets of Florence and it will be the time of your life. There are various bike tours so make sure you research and look at each tour to see what will best fit your interests.
Some tours will take your all day to complete and some are less than a few hours. So choose your bike tour wisely! This is a recommendation if you have been on your feet for a while and need a break but make sure you stretch continuously so no cramps occur. This biking tour is highly rated and a great price!
A bike tour is also an amazing way to see the local areas of Florence and off the beaten path places. You can see true local restaurants, parks, backstreets, and a whole lot more! This will give you a sense of local life and how beautiful Florence is by just riding at a slow and easy pace. Bike tours are great for groups because you don't have to take turns or constantly weave in and out of crowds! Think about a bike tour for things to do in Florence if you want a little off road tour!

Riding A Vespa Is A Thrill And Should Be On Your List Of Things To Do In Florence
Have you ever ridden a moped? Well get ready to! A Vespa tour is one of the best ways to see Florence, you are able to hop on and off the vehicle while viewing some amazing places. It is a classic Italian activity and one that you will not regret doing! This is one of the most romantic things to do in Florence; many of the Vespa tours offer it during sunset and you can see beautiful views from the hills of Tuscany!
Like with any type of tour, research beforehand to see the ones you would like the most. There are plenty to choose from, so be sure to look and see which will fit you the most! If you are traveling with a partner, talk to them and see what they would like in their tour. This is a great photo-op, so take a camera with you! Don't miss out on this chance to make some amazing memories and a trip that you will love forever!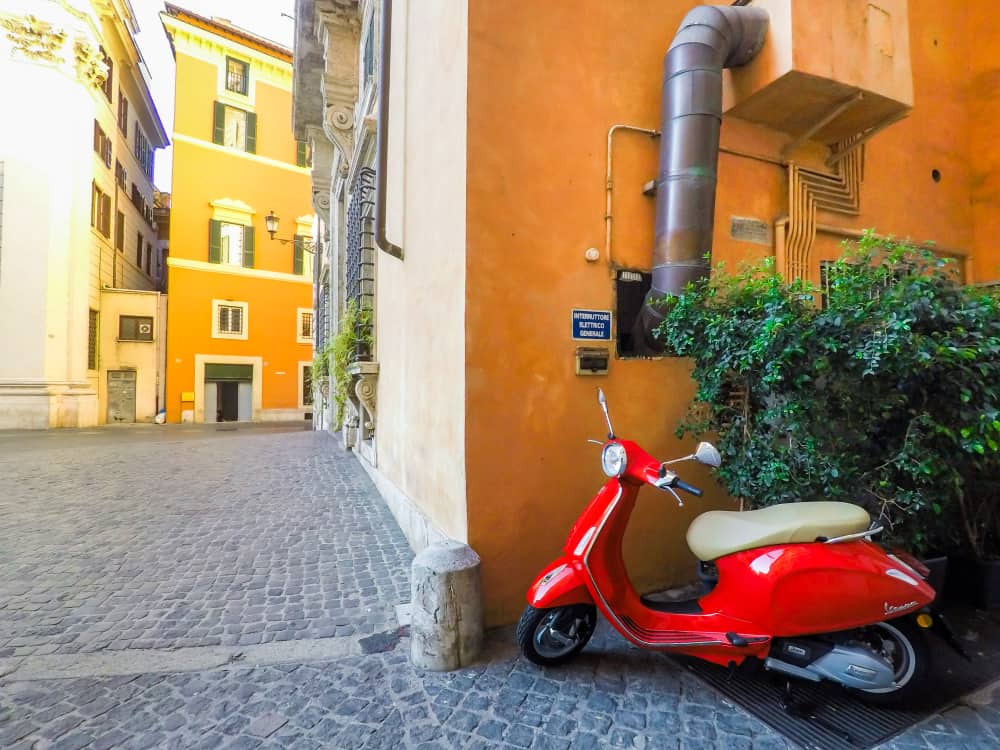 Forte di Belvedere Overlooks Almost All Of Florence
Forte di Belvedere may not seem like it will be impressive and you may not have an urge to include it but, this is something to consider for your list of things to do in Florence! The fort looks out onto almost the entire city of Florence and outlying areas. What's awesome about the fort is that it is located in the Boboli Gardens! While you are strolling through the beautiful flowers, think about this fort and maybe head that way.
The structure itself is massive and imposing, a symbol of power for Florence. It is on the highest hill in the gardens and the fortification will take your breath away. Back when it was first built, Forte di Belvedere was used a protection for the government and the Medici family. You can take a walk around the building and imagine what it must have been like during the time it was needed.
A cool fact about the fort is that Galileo Galilei used the high point as an observation tower of sorts after his life imprisonment sentence in 1633. Stand on top of the fort and revel in the beauty that is below you. Another really fun fact if you into celebrities is that Kim Kardashian and Kanye West paid to have the fort be the location of their wedding. Many celebrity events or expensive events take place in the fort many times every year! Visit and see why people have so much love with the Forte di Belvedere.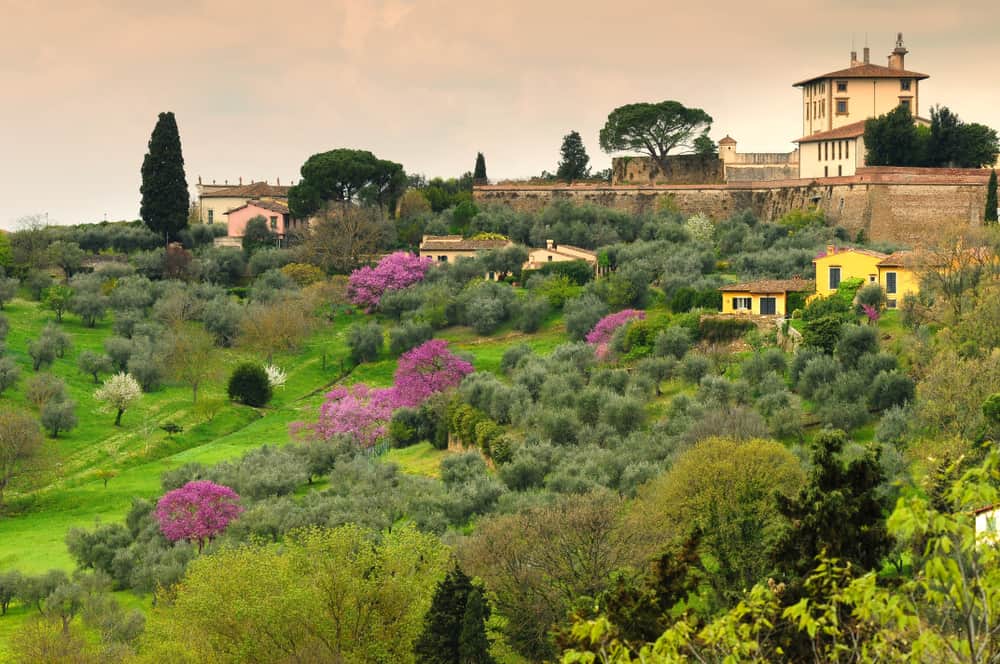 Take An Unforgettable Hike To Fiesole For Views And A Better Look At Florence
Hiking can be fun or it can be tiring and exhausting, but hopefully you won't be the latter when you take this little hike up to the small town. Fiesole is a small town the lies above Florence, so on this list of things to do in Florence, you will want to go there! You have the most incredible look out onto the city and see just how massive it is and it will most definitely take your breath away.
The town of Fiesole is considered an upper class suburb of Florence, it has many rich and influential families that reside there. In the past, it has been the gateway for powerful families. It is pretty easy to navigate around the small area as you can stop by the tourist center on Via Cavour and they will give you maps. Hiking to Fiesole from Florence can be a steep trek but the beautiful natural views and villas you will see along your way will help you keep going!
You can see olive, cypress, and oak tress while you're walking and you can most likely spot olive groves below you on the hike! The trees create a beautiful canopy that will seem magical and amazing, a great time to stop and marvel at the sights. Leonardo da Vinci once owned an olive grove below Fieolse and used to do human flying experiments with his assistants!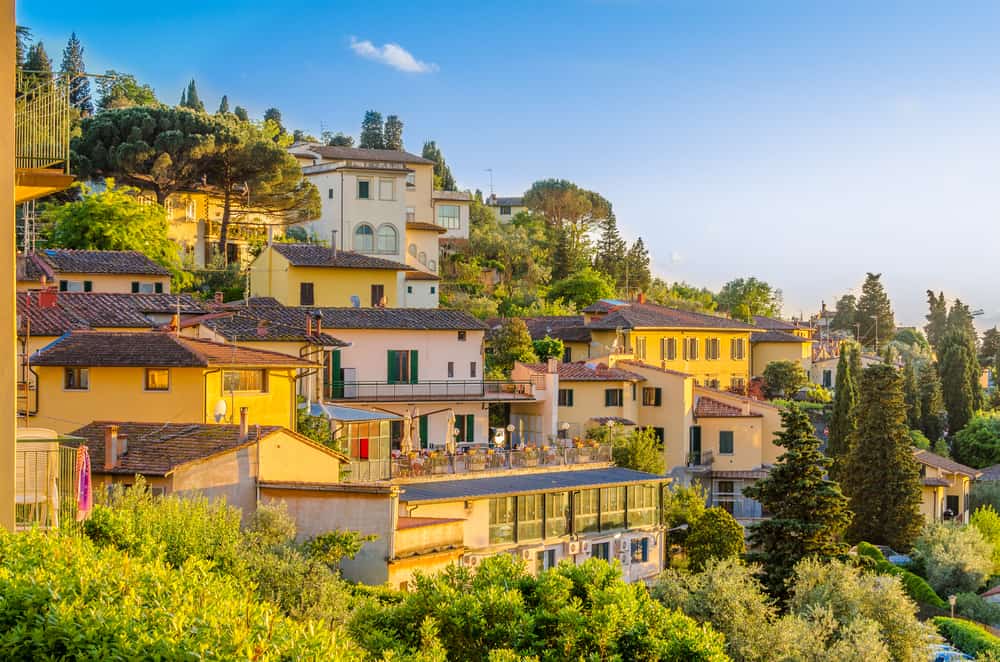 Taking An Evening Walk Will Show You How The City Comes Alive At Night
I bet all you want to do after a long day of walking around and seeing sights that you want to take a shower and go to bed, right? Well think again! Walking at night is one of the most memorable things to do in Florence; the lights of the city shine all around you. Running around Florence during the day is fun but when the sun goes down, you have an entirely new city to discover.
People having a nice dinner at a restaurant that is full of voices and laughter, listening to music from outdoor cafes, or looking at the little lights the shine from the shops that are still open. This is what you can find when you walk around the streets of Florence! It seems almost magical, and you will never forget it.
It may seem smaller compared to the rest of things to do in Florence, but it is an experience that is most definitely recommended. While you're walking in the streets and feeling the city that is full of life, you can even join it by sitting down to eat or going out with friends!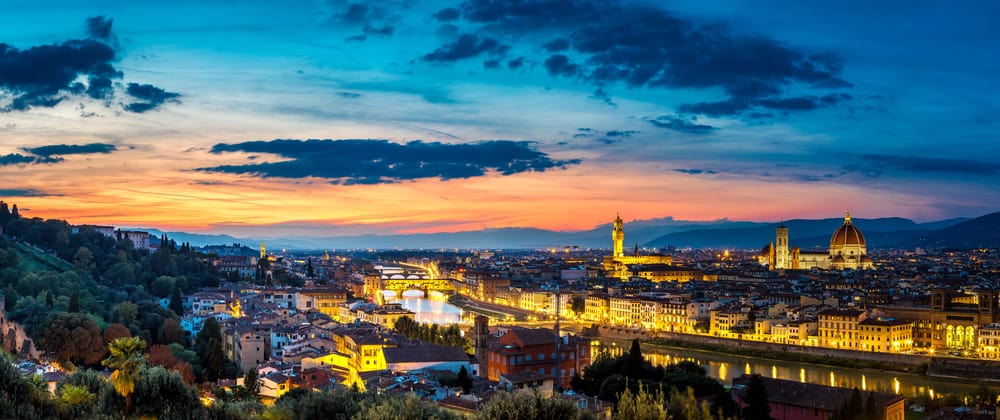 A Hot Air Balloon Ride Is An Amazing Way To See Florence In All Its Glory
This is one of the wilder things to do in Florence but one that will stay with you forever. Just like with many of the tour on this list, there are several hot air balloon rides that you can choose from. If you want a sunset picnic while hundreds of feet in the air, they have it! But if you also want a simple ride that won't cost a pretty penny, then they have that as well. Look into the many types of rides that you can take and book beforehand!
Weather permitting, when you go on a hot air balloon ride over Florence, you will really see all that there is. Florence is a huge city and an integral part to Italy. Seeing this amazing city from so far up with take your breath away and speed your heart. It is so beautiful, you could honestly cry and no one would judge you.
Going with a partner or significant other is very romantic and a great place for pictures. It can also be a good place for proposals, but we'll leave it up to you! This hot air balloon company offers a great price and is highly rated, if you can afford it, this is an experience of a lifetime.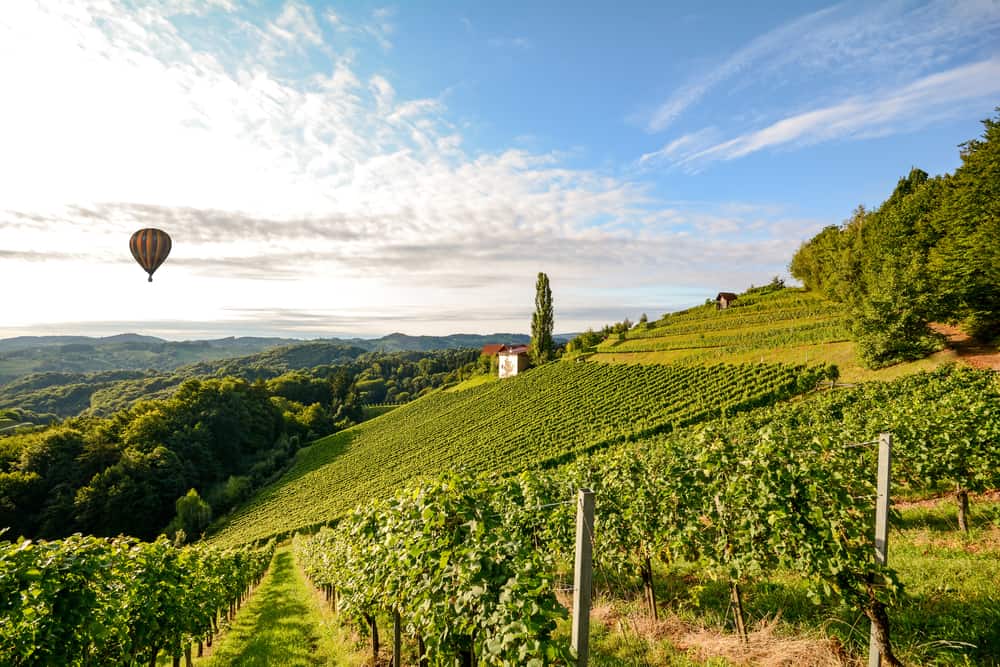 Going To The Statue Of David Is A Must On Your List Of Things To Do In Florence
Yes, I have already mentioned Michelangelo's David but I am mentioning it again because it is so amazing! You can take tours at certain times so that it won't be very crowded when you see the statue at the Galleria dell'Accademia. This is an added charge so make sure you have enough money, brave the crowds, or go when you think there might be less people.
There is another statue of David at the Palazzo Vecchio that you can also visit for free. This however, is not the original David, but a replica that was replaced in 1873. It is the original located, however, so you can still see the place where it stood for many years.
Michelangelo's David started in 1501 and was completed by 1504. The amazing textures that you can see in the statue really make you wonder how Michelangelo carved that from marble. David is a beloved piece of artwork that is studied and taught all over the world. See it with your own eyes to experience the wonders that lay before you!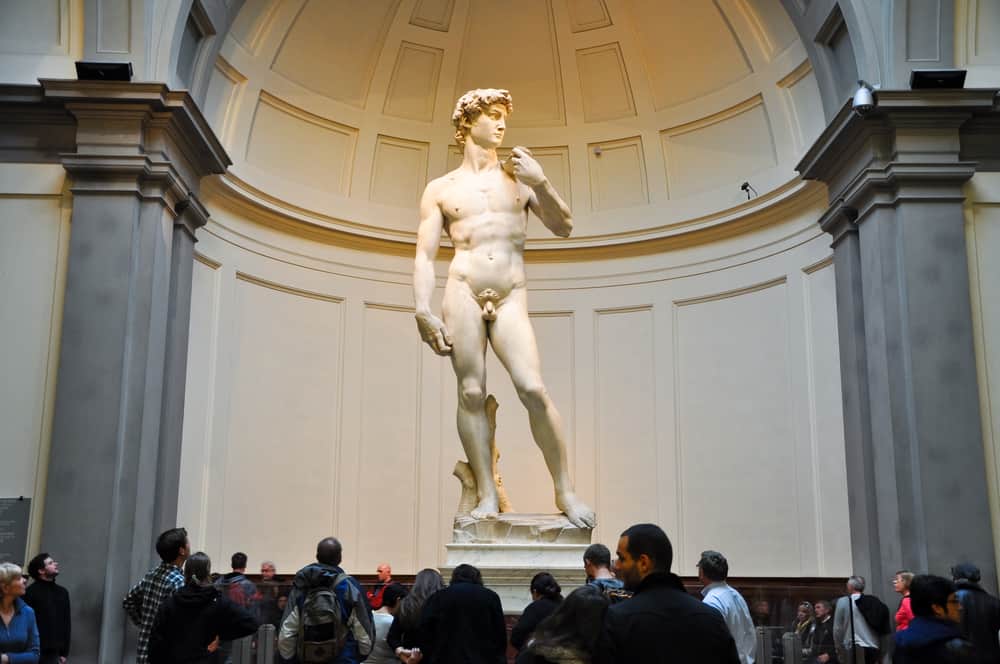 The Vasari Corridor Is One Of The Most Interesting Things To Do In Florence
If you're looking for things to do in Florence that is history rich, then this is the place for you! The Vasari Corridor connects to Uffizi Gallery to the Pitti Palace and it is a walkway that showcases multiple works of art. In fact, there are many more paintings that could go up on the walls, however, there is so little space left! The Vasari Corridor was built for the Medici family in 1565 and was finished in 5 months, just before Cosimo de' Medici's son, Francesco I, married Joanna of Austria.
This walkway above the streets of Florence allowed for safe passage from their home at the Pitti Palace to the Palazzo Vecchio, the government's headquarters. The Corridor also helped Cosimo de' Medici see view the city from a higher position and even had a special area where he could attend mass at the Church of Santa Felicita. Before the passageway was built, the Ponte Vecchio housed butcher shops but they gave off a horrible smell and threw waste into the Arno. When the shops were ordered to move elsewhere, jewelry shops took their place and are still there today!
This is a well known, but not well known part of Florence due to its unassuming nature. There are windows to look out from and see the people below, you have an amazing and incredible view of the Arno, and it is a quiet area. Unfortunately, the Vasari Corridor is closed for renovations until 2021, so when planning for things to do in Florence, you might have to wait a while to see this amazing part of Florence's history.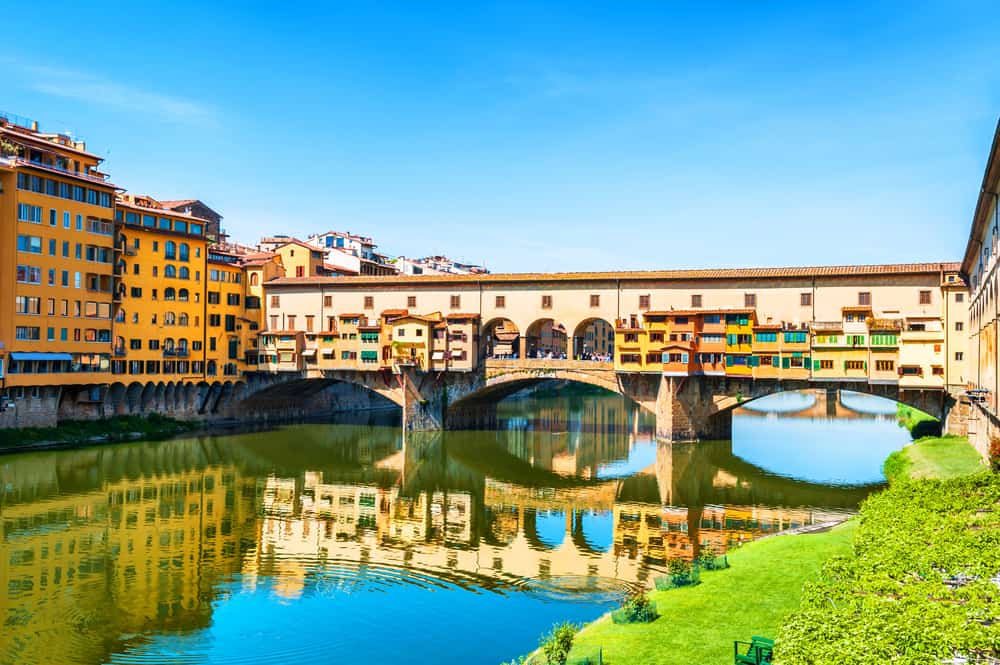 Packing Tips For Your Trip To Florence:
Here are some of our favorite items that you should consider packing for your trip to Florence! These are essential travel items that we use and love and you should make sure to consider for your travels.
A concealed travel pouch may be one of the most important items you bring with you! This unisex RFID blocking concealed travel pouch is lightweight and comes in several colors. It has lots of organization to give you peace of mind. You can keep your most valuable documents safe and secure next to your body.
If you have a pouch already you may not want to or need to invest in a new one. If it does not come with the RFID protection, these RFID sleeves would be handy to prevent identity theft. This configuration comes with enough passport and credit card sleeves that the entire family would be protected. They are slim too, so they will easily fit into your current pouch or wallet. These are the kind our family uses not only when traveling but at home as well.
If you have a camera on your packing list, you need to add additional memory cards on your list as well. Unless you are packing a computer for your trip, you will not be able to upload photos and clear your existing memory card. Purchasing additional memory cards cost under $20 and take up no space in your luggage. Having a backup can have the potential to save you a lot of heartaches if something goes awry! There is nothing worse than coming across that perfect moment and then finding out you don't have enough space to capture it on your camera!
Similarly, If you are planning to capture your trip on a smartphone, we beg you to bring some way to back up your memories. The best way to do this is with a portable smartphone flash drive. A flash drive is a small storage device that you can connect up to your smartphone and then safely and easily download the photos onto this device.
If you are planning on taking a lot of pictures with your phone you will definitely want to consider an external charging battery. This Anker high-speed phone charging battery is the exact one we carry with us on all of my trips. It can be used on a variety of phones, not just an iPhone like we have. And wow is it fast! We like that it holds its charging capabilities for several uses so we do not have to worry about it while out and about. And if we forget to recharge it at night, it will still be good to go the next day.
My mom was never a fan of packing cubes until she tried them out! Now she am sold. These Bagail packing cubes are the exact ones she use whenever she travels and she travels a lot. She cannot believe how much more organized she is now! And she will never leave without them anymore.
We never leave home on a trip without our Bobble filtration bottle. The 18.5-ounce size is perfect for travel and it will fit nicely in the pocket of a backpack or your purse. Also when filled with water, it is not too heavy to carry. And the Bobble carbon filter ensures fresh clean water whenever and wherever you fill the Bobble. You can find filter replacements here. 
Perhaps you are traveling a long distance and packing space is a premium. Then this set of collapsible silicone foldable water bottles would work well for you. Would not take up much space in your suitcase at all. And you will be receiving a set of two.
You will want to bring a backpack or daypack with you to store snacks, your water bottle, phone, extra clothes, etc.. This foldable water-resistant backpack would be great. It is very affordable and is available in many color options for you to choose from. The fact that it folds down into a zippered pouch will make it easy to pack.
Perhaps you need a more substantial backpack for your international travel. This antitheft backpack has a charging port, is water-resistant and can comfortably carry up to a 15.6″ laptop. It comes in a range of colors to choose from and it is inexpensive as well.
We all need to protect our eyes from the sun's harmful UVA/UVB rays. These unisex polarized sunglasses come in a lot of lens colors and frame designs and are extremely affordable too.
If you are fond of the aviator-style of sunglasses these polarized aviators may interest you. We like polarized sunglasses because they remove the glare off the water and help you to see things more clearly.
Don't forget to bring along a universal power adapter if you are traveling abroad. This worldwide power plug is a great example and will charge your phone at the end of your busy days. And this world traveler adapter kit can charge several devices at the same time. This is what you will need when there are several people traveling in your group, or if you bring several electronic devices on your trip that require charging at the same time.
Visit some of the most memorable places of Florence and you won't be disappointed! We hope you enjoyed this list of memorable things to do in Florence! Your list of things to do in Florence should be a mile long by now and you should have some great ideas of what you want to do. Florence is large but an important part of Italy's history; plan your trip so that you can see all of the big historic places. Hopefully this amazing city will have you wanting more, so you'll visit a second time! Let us know what your favorite things to do in Florence are!