Are you planning a trip and looking for the best things to do in the USA? Then you've come to the right place – whether you're looking for weekend getaways or week long adventures! I love traveling, and I've been able to check off visiting 49 of the 50 states. So I've got tons of experience exploring all of the top attractions in the USA.
On this list, you'll find some of our favorite bucket list places to visit in the USA. From big cities, gorgeous National Parks, and even a few of our favorite USA road trips. It's important to keep in mind that the US is a HUGE country. You simply wont be able to do everything you want on just one trip.
With that in mind, we've made sure to pick very specific places or road trips that are perfect for a short or long trip in the States. We've also made sure to include some super popular fun things to do in the USA, not just our personal favorites. So whether you're looking to check off a classic America bucket list destination, or experience something a bit more unique, we've got you covered.
So, let's take a look at what we consider the best things to do in the USA to put on your ultimate USA bucket list!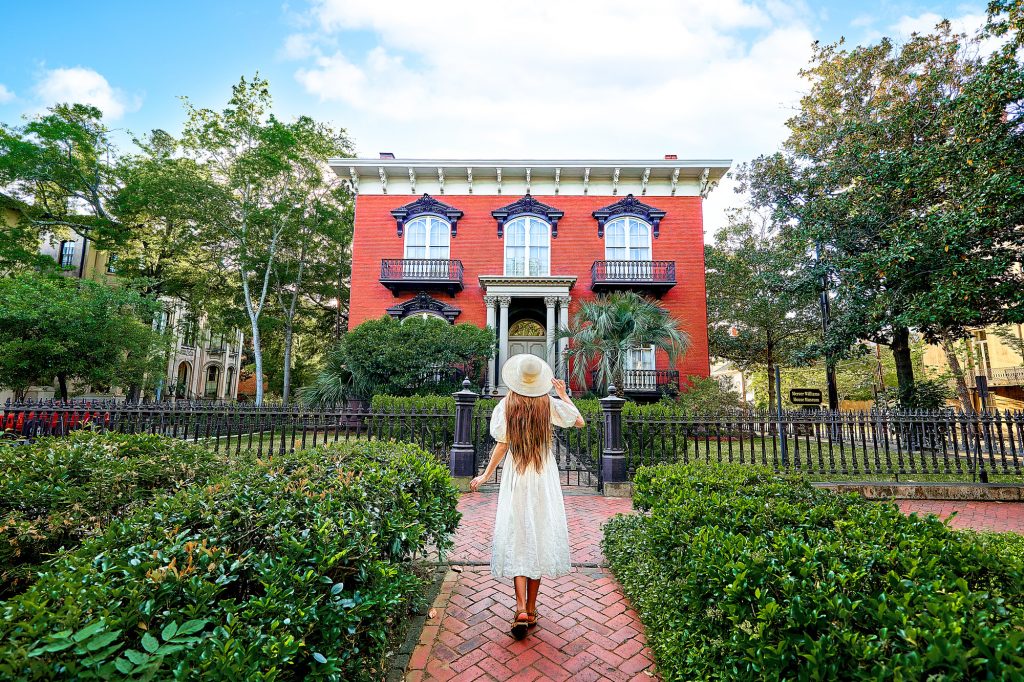 15 Best Things To Do In The USA: Ultimate USA Bucket List
Road Trip Through Alaska
There's nothing quite like visiting "America's Last Frontier." If you're looking for one of the best things to do in the United States, consider heading to Alaska. If you have a week or two, we highly suggest taking a road trip through Alaska.
We've visited Alaska multiple times and it's absolutely worth spending a few days driving and exploring the 49th state. It's the one of the best things to do in the USA if you're looking for a rugged adventure.
With stunning backcountry hikes, glaciers, and an abundance of wildlife, it offers a dream landscape for nature lovers. When you're not exploring the national park you'll be visiting charming towns, walking along the beaches, fishing, and enjoying every moment of your drive through the undisturbed natural landscape.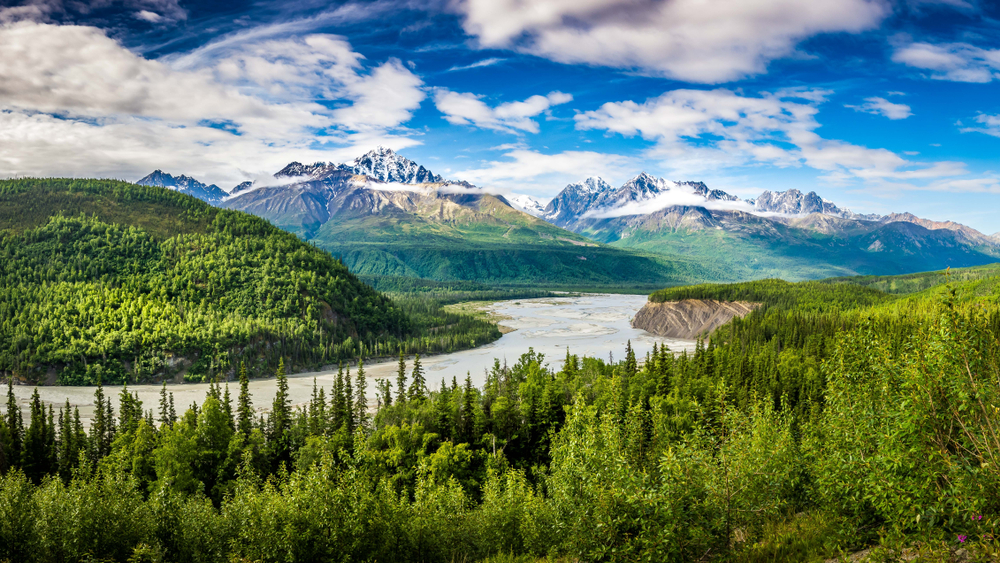 Visit Big Sur
If you've never heard of Big Sur, it is a popular strip of California highway on the coast. It's frequently been described as one of the most scenic stretches of coastline. So we think it's a perfect addition to our favorite bucket list places to visit in the USA.
You can even make a Big Sur road trip if you want! The entire strip of coastline is about 90 miles and runs from the Central Coast of California near Carmel-by-the-Sea to the San Simeon area. All of the stops along the route, formally known as California Highway 1, are epic.
Along the 90 mile drive, you'll hug the coastline and see beautiful views of the land and ocean, charming small coastal towns, and State Parks. There are plenty of official places to stop along the route, so feel free to take your time exploring Big Sur, one of the most unique attractions in the USA.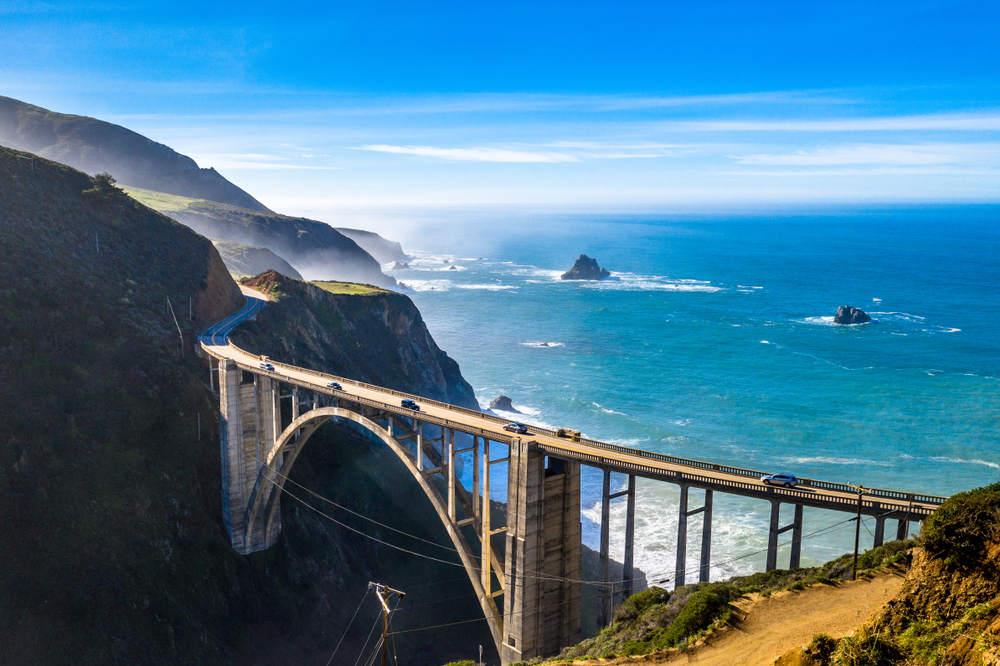 Savannah Georgia Is One Of Our Absolute Favorite Cities
Savannah Georgia is a city full of things to do and it's one of our favorite places to visit in the south. There truly is something for everyone to enjoy. From free walking tours of the city, Forsyth Park, and tons of unique shops! It's also perfect for a romantic honeymoon!
If you're looking for a place to visit in the USA that is full of history, Savannah is for you. Savannah is known as America's Most Haunted City, and for a good reason. Explore the city on one of the many ghost tours, take a tour of the Bonaventure Cemetery, or visit the Mercer House. Or shop for potentially haunted antiques at one of the famous Savannah antique stores.
It's also home to stunning architecture, a thriving art scene, incredible restaurants, and so much more. Savannah is perfect for those looking for foodie things to do in the USA or simply wanting to explore a beautiful city.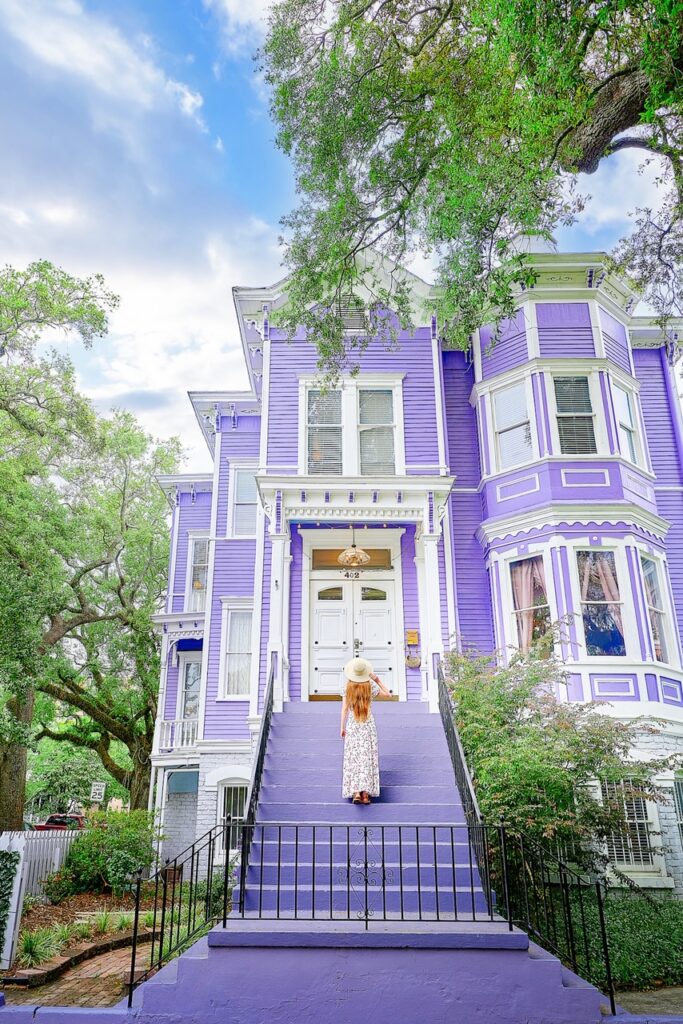 New York City Is One Of The Best Cities To Visit In The USA
No USA bucket list is complete without New York City! Terrence is a born and raised New Yorker and its such an iconic place to visit in the USA. So of course we had to include it on our list too! Whether it's your first time visiting the city, or your 50th, there are so many unique things to do.
New York City can absolutely be done on a budget, which a lot of people don't realize. It's also a destination that has something for everyone. We highly suggest spending a few days in New York City. But even if you only have a day or two, a trip to NYC is absolutely worth it!
To get the most out of your trip, especially if you have certain things you want to visit, we do suggest planning ahead. But, after your first trip to the Big Apple, you'll understand why it's an ultimate USA bucket list idea to visit! Don't forget to check out our post for a great weekend in NYC itinerary!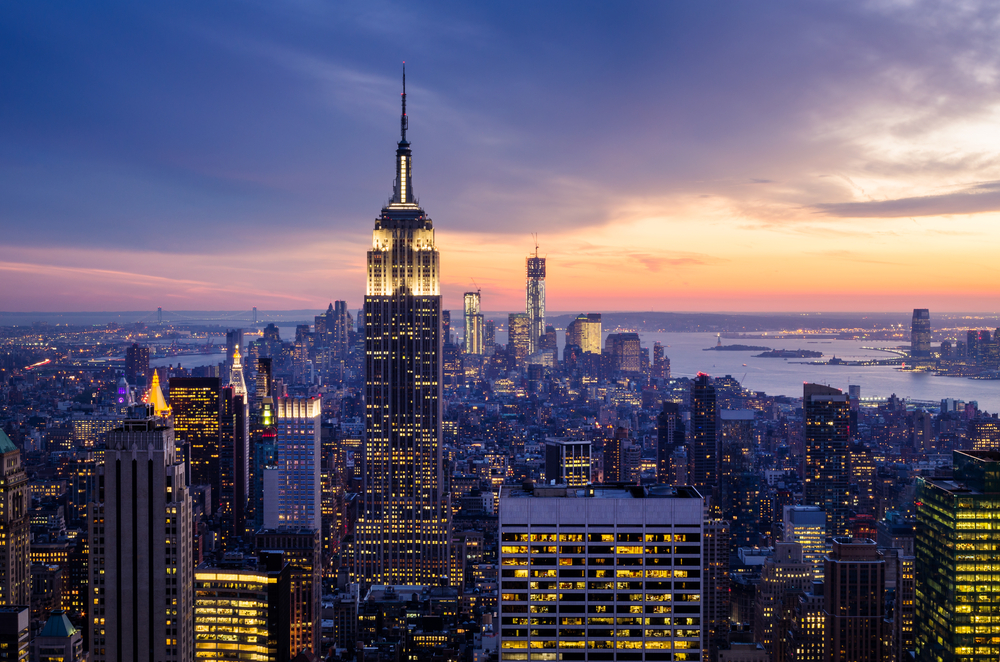 The Ultimate Southwest Road Trip – Las Vegas To The Grand Canyon
One of the top things to do in the USA is a visit to Grand Canyon. A trip to the Grand Canyon is a classic American family must do in the United States vacation. So, if you are looking for the best Grand Canyon road trip, this is it.
A few years ago, we did a huge southwest road trip for several weeks over the winter. It was absolutely stunning, and a great time of year to visit if you want to beat the heat and the crowds! But truly anytime of the year is perfect for visiting some of the best USA National Parks in the southwest.
You'll start your road trip exploring Las Vegas, before heading to iconic sites like the Valley of Fire State Park and the Hoover Dam. You'll also get to visit some popular cities like Flagstaff Arizona, which is right by the Grand Canyon. Once you reach the Grand Canyon, you'll find plenty of scenic sights and hiking trails to explore.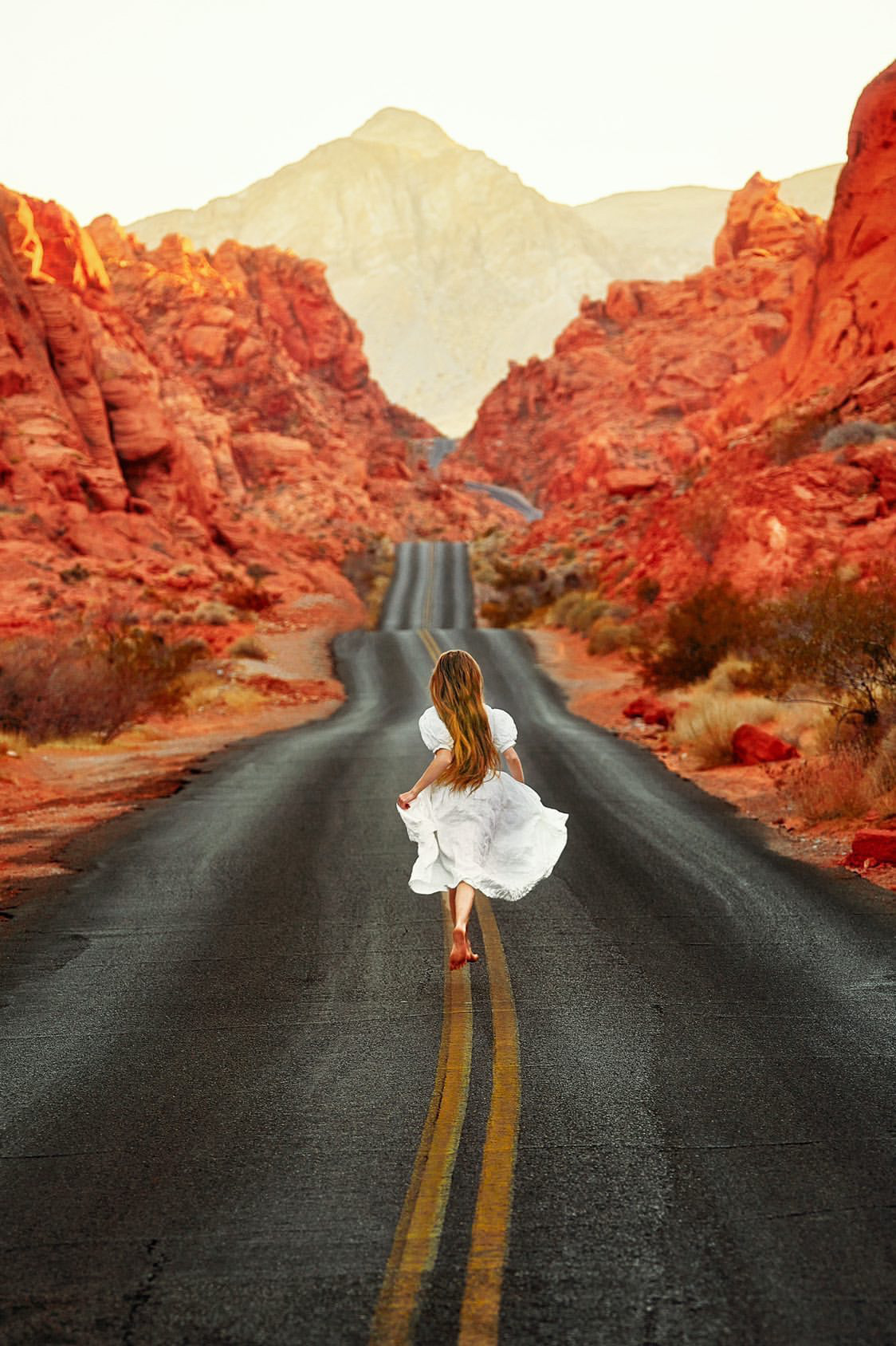 Enjoy A Tropical Vacation On Beautiful Oahu
One of the best things to do in the USA for couples is a tropical vacation to Oahu, Hawai'i. Oahu is the main island in the chain that makes up the Hawai'ian Islands, even though it's not the biggest. However, you'll find all of the top Hawai'ian tourist attractions in the USA on Oahu.
The main island is home to the state capital, Honolulu, and the famous Waikiki Beach. Right in that little area is where you'll find most of the most popular tourist locations. But if you want to avoid the crowds, there are still plenty of places to explore.
You can go hiking in Hawai'i's stunning lush tropical forests, visit North Shore beach to watch some seriously skilled surfers, or just drive around the island. On the northern part of the island you'll also find the Dole Pineapple Plantation, which is one of the few places in the world where you can try fresh pineapple ice cream!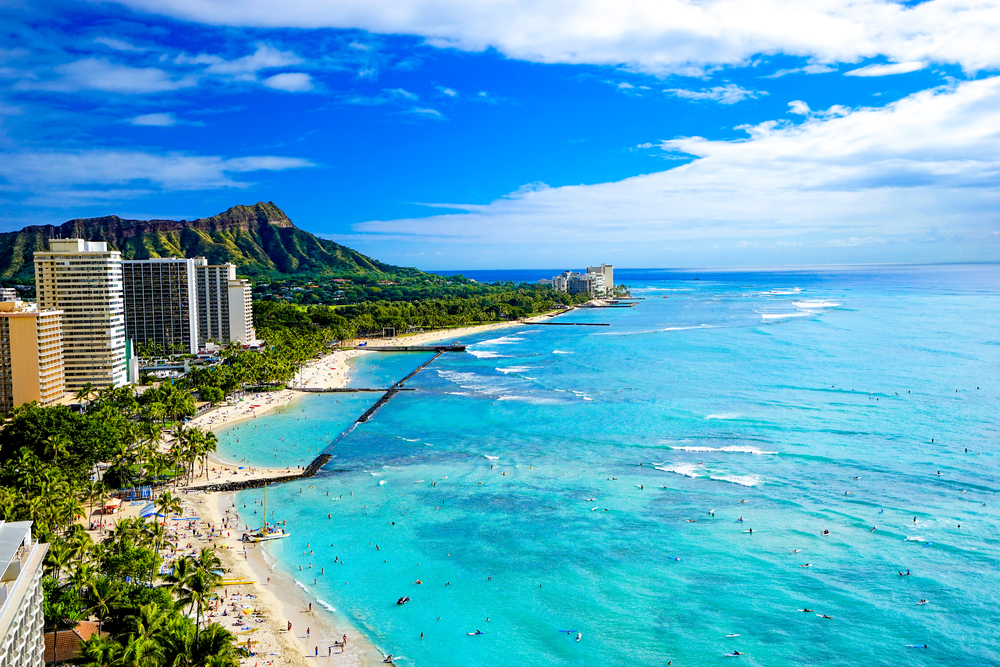 Head To The Midwest And Explore Chicago
Chicago is a Midwest city, in Illinois, that is full of fun things to do in the USA. The city is best known for its impressive architecture, museums, incredible Jazz and Blues scene, and the classic Chicago deep dish pizza. In fact, Chicago is one of our favorite cities in the Midwest to visit.
One of the most popular tourist attractions in the USA is actually in Chicago! You've probably seen tons of photos on social media of people posing in front of a giant shiny sculpture that looks like a bean. Well, that's the Cloud Gate sculpture in Millennium Park.
When you think of Chicago you probably don't think of beaches. But, there are several beaches to explore along Lake Michigan to explore too. There you can spend your day sunbathing, or rent a kayak and get out on the water. Chicago is easily one of the best things to do in the USA!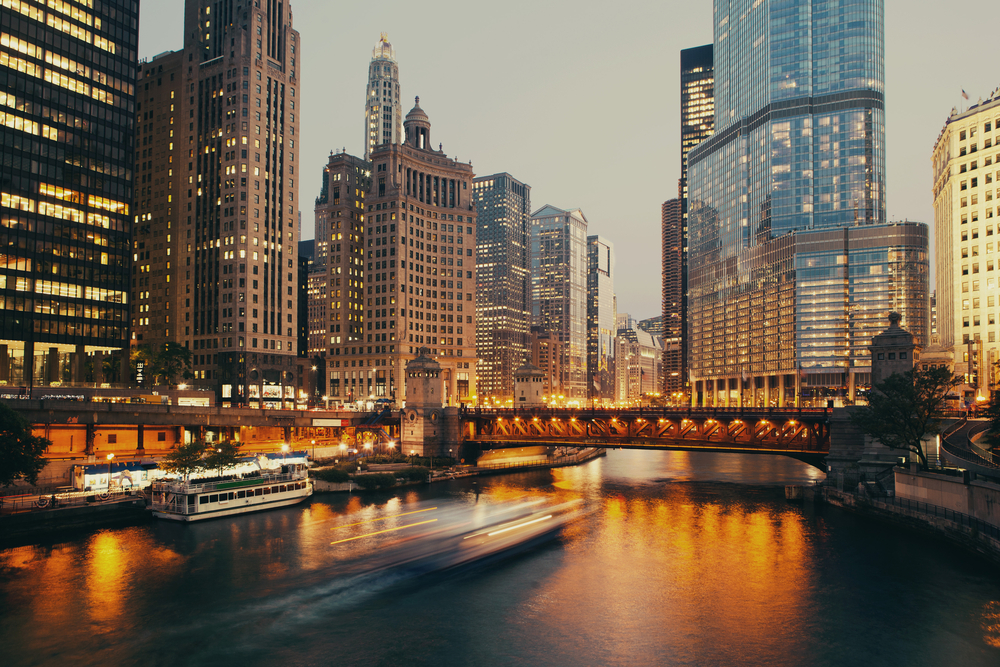 Go On An Oregon Coast Road Trip
Another favorite place for us to visit and explore is the Oregon Coast. The coast is made up of charming coastal towns, impressive sea stacks, constantly shifting sand dunes, natural rock bridges, secluded beaches, crashing waves, and historic lighthouses. In short, it's incredible.
You'll be met with impressive ocean views and refreshing salty air. We've explored the Oregon coast extensively and hope you'll fall in love with its natural beauty like we did. One of our favorite ways to explore the area is on an Oregon Coast road trip!
Driving along the Oregon Coast and seeing the many sites is one of the best activities in the USA. There are a ton of different ways that you can break up a road trip along the Oregon Coast. No matter which route you choose, you're sure to have an unforgettable trip.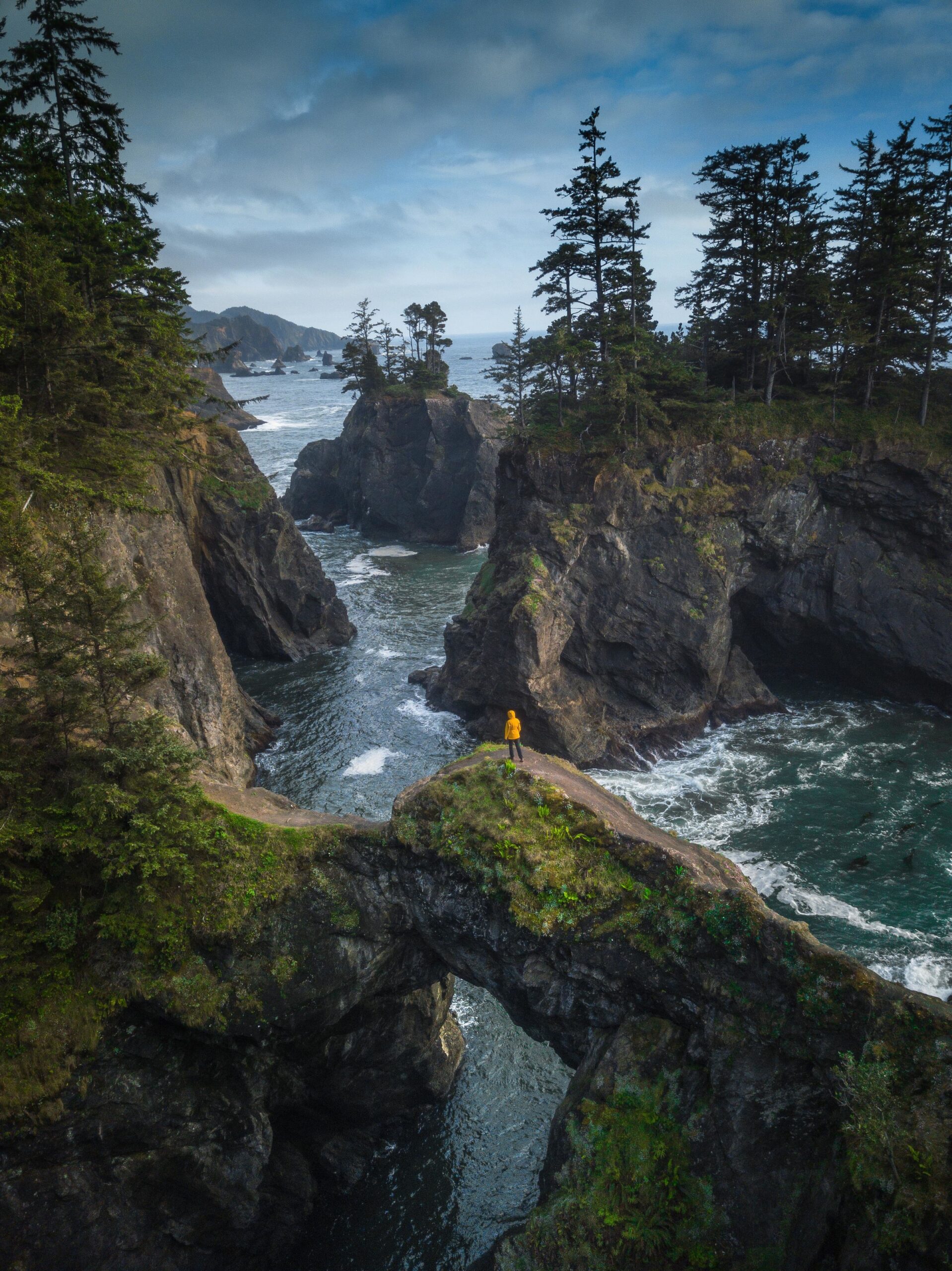 Asheville North Carolina In The Winter Is Magical
If you're in North Carolina, we highly suggest visiting Asheville. Asheville is a super unique city nestled in the Blue Ridge Mountains in western NC. It's probably best known for being the home of the incredible turn-of-the-century mansion, the Biltmore. One of our favorite times of the year to visit Asheville, and the Biltmore, is during the winter.
Not only is the city beautiful with a soft layer of snow, but it's also perfectly safe. They are very used to getting snow in the area. So unless it's a major snowstorm, everything is still open and the roads are generally very well maintained. In Asheville, you'll find tons of things to do and see!
The Biltmore is especially magical during the winter and makes for the perfect weekend getaway to Asheville. From the middle of November until early January, the mansion hosts it's annual Christmas celebration.
They offer candlelit tours, which is something that you can only do during this time of year. Along with nighttime tours of the house, they also offer sleigh rides, fun holiday activities, and so much more. It's one of the best places to visit in the USA during Christmas time!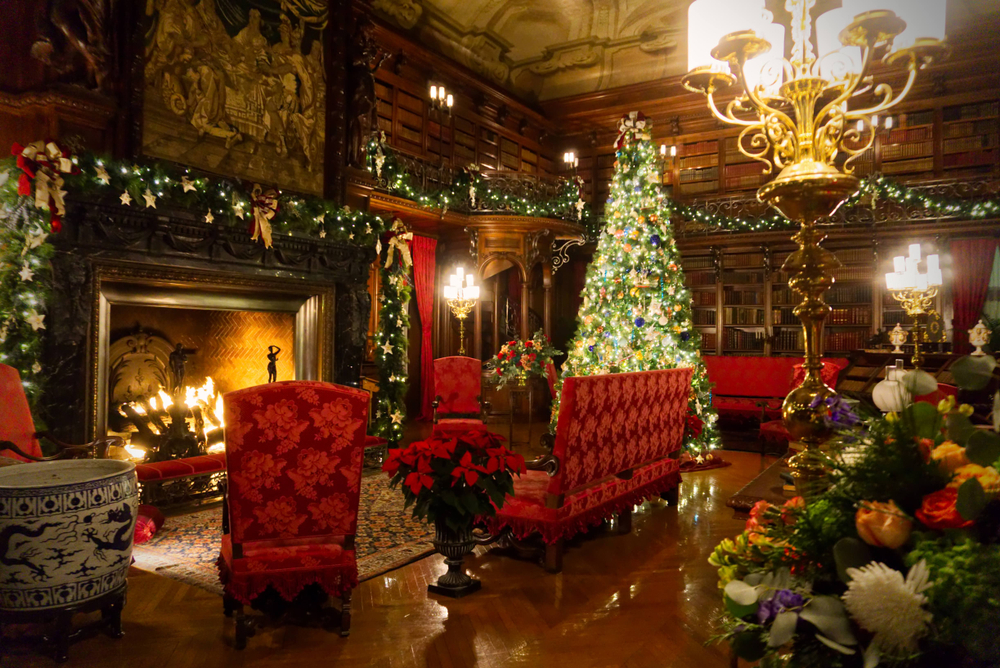 Exploring Rocky Mountain National Park
It's no secret that Terrence and I love exploring the best USA National Parks. One of my personal favorites is the Rocky Mountain National Park in Colorado and Montana. Its a super popular Colorado road trip destination, but you can also make a whole trip out of your visit.
This park is the postcard image of natural beauty and is for good reason one of the most best USA National Parks. The mountains and lakes are stunning, and there are tons of incredible hiking trails where you can see them. If you're looking to explore the rugged beauty of the US, this is the place to visit.
You'll want to plan your trip ahead of time if you want to visit. They recently started a new program that requires timed-entry tickets to the park to be reserved ahead of time. You'll also need to purchase an entrance pass. If you pull up to the park gates without both of these items, for everyone in your car, you won't be able to get in!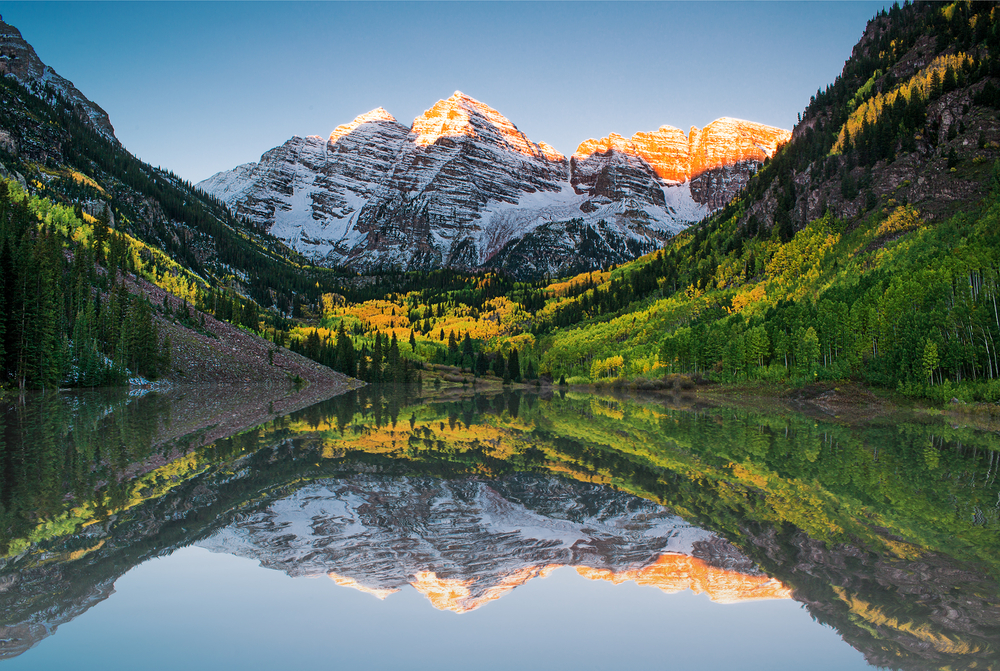 Visit The United States Capital, Washington D.C.
Everyone should visit the nation's capital at least once. Washington D.C. really does have something for every type of traveler. As the nation's capital, it's home to some of the biggest and best museums in the United States. Many of them are free to enter and explore, making this one of the best free things to do in the USA!
There are also important cultural landmarks like the capitol building, the Lincoln Memorial, and the White House. It's a perfect vacation for U.S. history buffs, art lovers, and everyone in between. A trip to D.C. is easily one of the best weekend getaways in the US.
D.C. also has a vibrant culinary scene. As the home of many country's embassies, you'll find food from all around the world. Some of the coolest foodie things to do in the USA can be found in Washington D.C. From sampling cultural fusion dishes from around the world, getting a bowl of chili at an iconic Black owned restaurant, and so much more.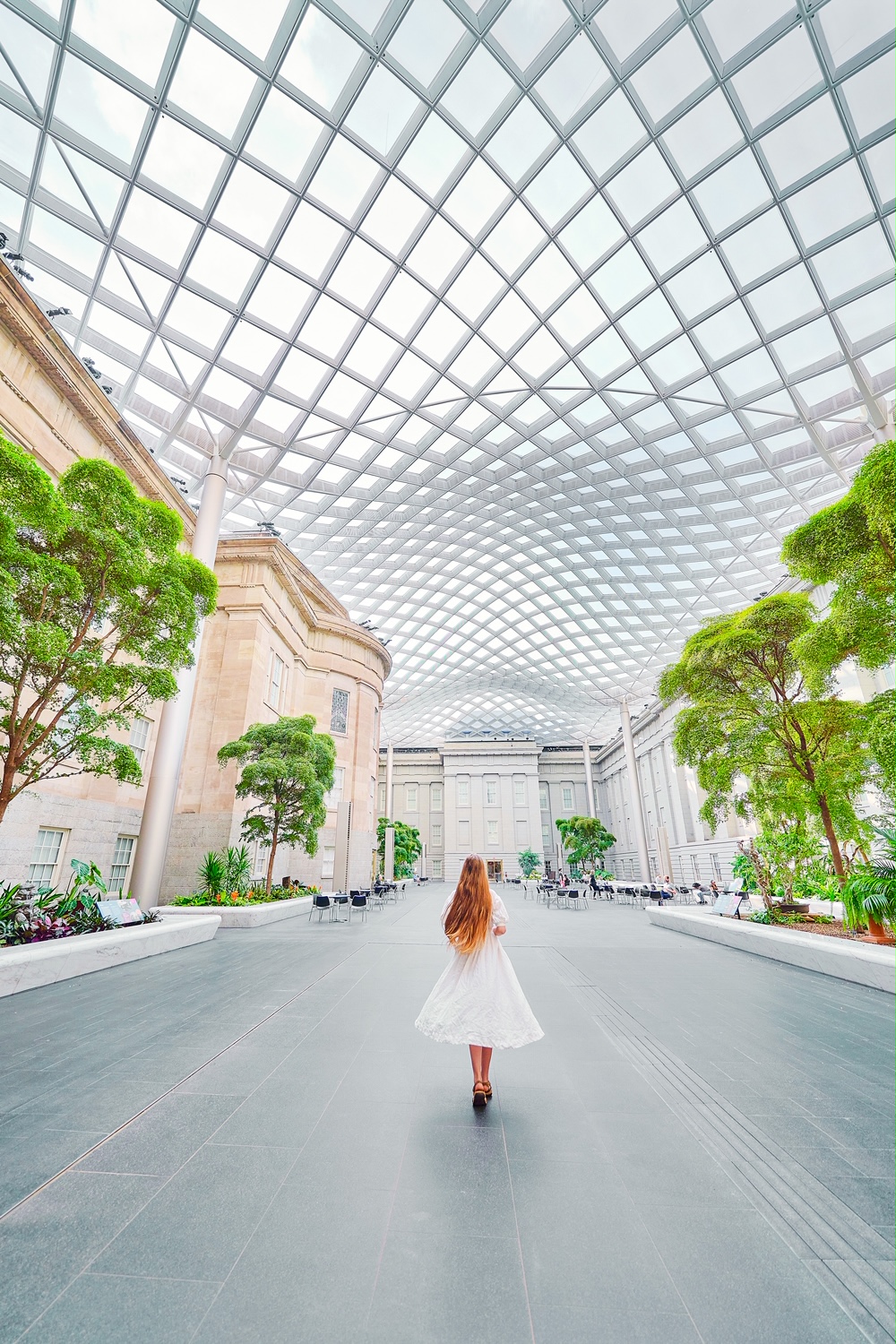 Experience Yellowstone National Park
Year after year Yellowstone continues to be one of the most best USA National Parks, especially for summer vacation places in America. We've done a Yellowstone road trip and it's always so fun to explore the area. The Old Faithful geyser is the main attraction, which erupts approximately every 2 hours.
But that's not the only reason to visit this beautiful National Park. For outdoor lovers, Yellowstone has over 900 miles of trails. You can take an easy stroll along the main boardwalk or try one of the more changeling backcountry trails. There's a hiking trail for every skill level at Yellowstone.
There are also over 100 lakes and rivers to enjoy. You can charter a boat, or grab a fishing pole and catch trout and salmon. There are 12 campgrounds inside the National Park, and it is recommended to book early because they do fill up fast! No matter how you choose to explore Yellowstone National Park, you'll have a good time.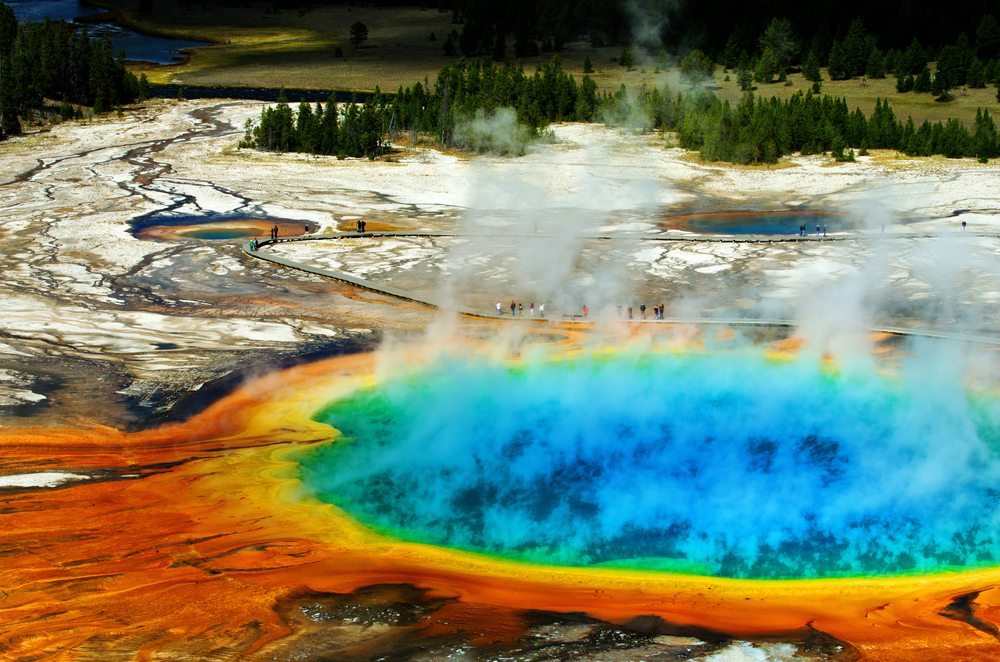 A Night Out In Nashville Tennessee Is One Of The Best Things To Do In The USA For Adults
Nashville is a great place to visit in the South if you love music or having fun in general! It is, of course, known as the Music City and is drenched in music culture. The entertainment district on Low Broadway is full of honky-tonks, themed restaurants, bars, and shops. The city is full of popular things to do in the USA at night. There's a reason Nashville has become a super popular destination for bachelorette parties in the US!
While in Nashville, you can also check out the historic Ryman Auditorium, explore pretty parks, or learn about science and history at museums. If you are up for an hour and a half drive, you can head down to the Jack Daniel's Distillery. Nashville is a great city to explore and it's definitely one of the best things to do in the USA for adults looking to unwind.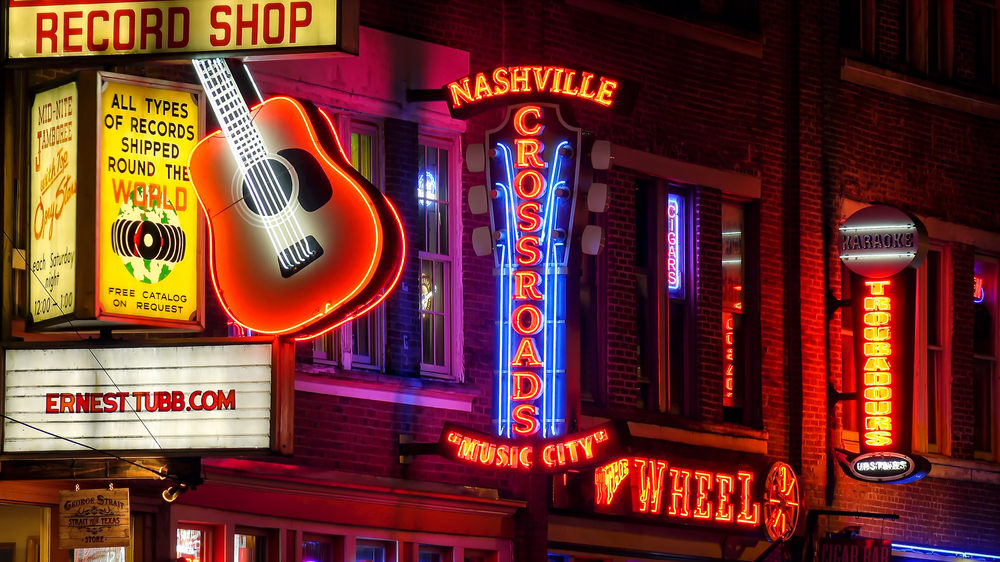 Walt Disney World Is One Of The Best Things To Do In The USA With Kids
Traveling with kids and wondering what to do in the USA with them? Then you'll definitely want to consider a trip to one of the top things to do in the USA – Walt Disney World. I'm a season pass holder to Disney World, since I live nearby in Florida. And it's honestly one of my favorite things to do year-round. So it's not a destination that's only for kids!
Walt Disney World is an iconic American tourist attraction and theme park. But because it's so popular, you'll want to make sure to plan ahead of time. Way ahead of time. There are tons of tips and tricks to planning a trip to Disney World. But it doesn't have to be stressful to plan, and it can absolutely be done on a budget.
People of all ages are sure to have an epic time exploring Disney World. There is always something new going on, plenty of rides for every age and comfort level, and some great theme park food to sample! No USA bucket list is complete without a trip to Disney World – and for good reason!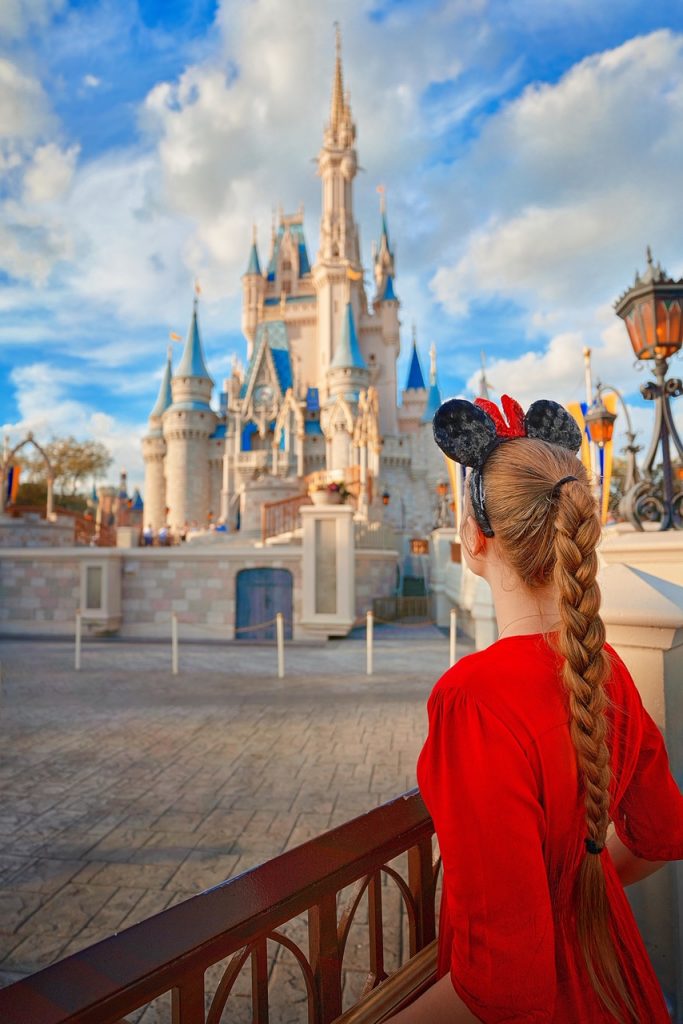 Los Angeles Is An Iconic City To Visit
Like New York City, Los Angeles is an iconic American city that belongs on any USA bucket list. It's known as the city where all of the country's rich and famous live. But there's tons more to this epic west coast city!
Los Angeles is a big city, but you can have an amazing weekend with just a few days in L.A. You could even add it on to your trip to Big Sur if you have time! While there, head to the Griffith Observatory and see the famous Hollywood Sign, check out the Hollywood Walk of Fame, and sightsee down Rodeo Drive in Beverly Hills.
You'll can also see the Santa Monica Pier, enjoy a delicious meal in China Town, and explore Little Tokyo and the Arts District. All are classic and some of the best activities in the USA if you love Pop Culture. A trip to L.A. is perfect if you want to enjoy endless sunshine and experience the life of the rich and famous.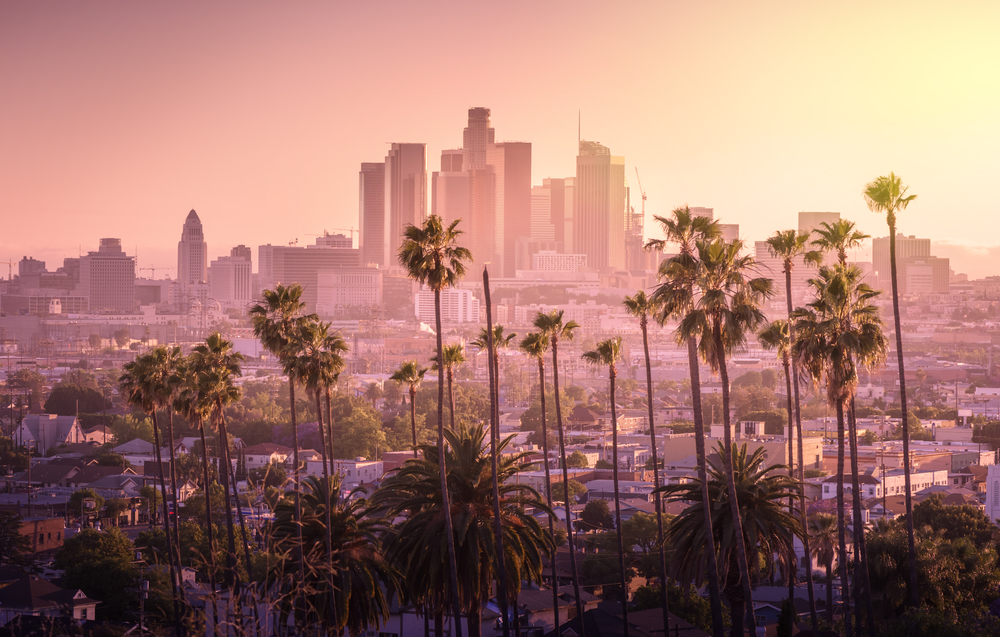 There are so many awesome things to do in the USA! We have always loved exploring this absolutely massive country and all of the unique places to visit and things to see.
No matter what kind of vacation you're looking to plan, the US has something to offer everyone. Beautiful landscapes, vibrant cities, and even attractions you'll only find in the US!
Did we include your favorite attraction in the USA? Let us know in the comments!