Planning an epic weekend in NYC? Let us help! I have spent plenty of weekends in New York City, and want to help you plan an amazing, stress-free weekend in the Big Apple.
So who is this itinerary for? It is for people who are looking for an itinerary for first-time visitors. The city is huge. You won't be able to do everything, and that is okay! And with my insider tips, you will navigate NYC like a true local.
It doesn't matter what time of year you come to NYC all of the seasons are magical. During fall in New York, the foliage is out of this world! New York in the winter and Christmas in New York City are also sights to be seen.
You may be thinking how long to spend in NYC, or is 2 days enough to spend? Yes, 2-3 days is always recommended, but if you have to you can do New York in a day. If you are lucky enough to have 4 days in New York, you will absolutely get plenty in!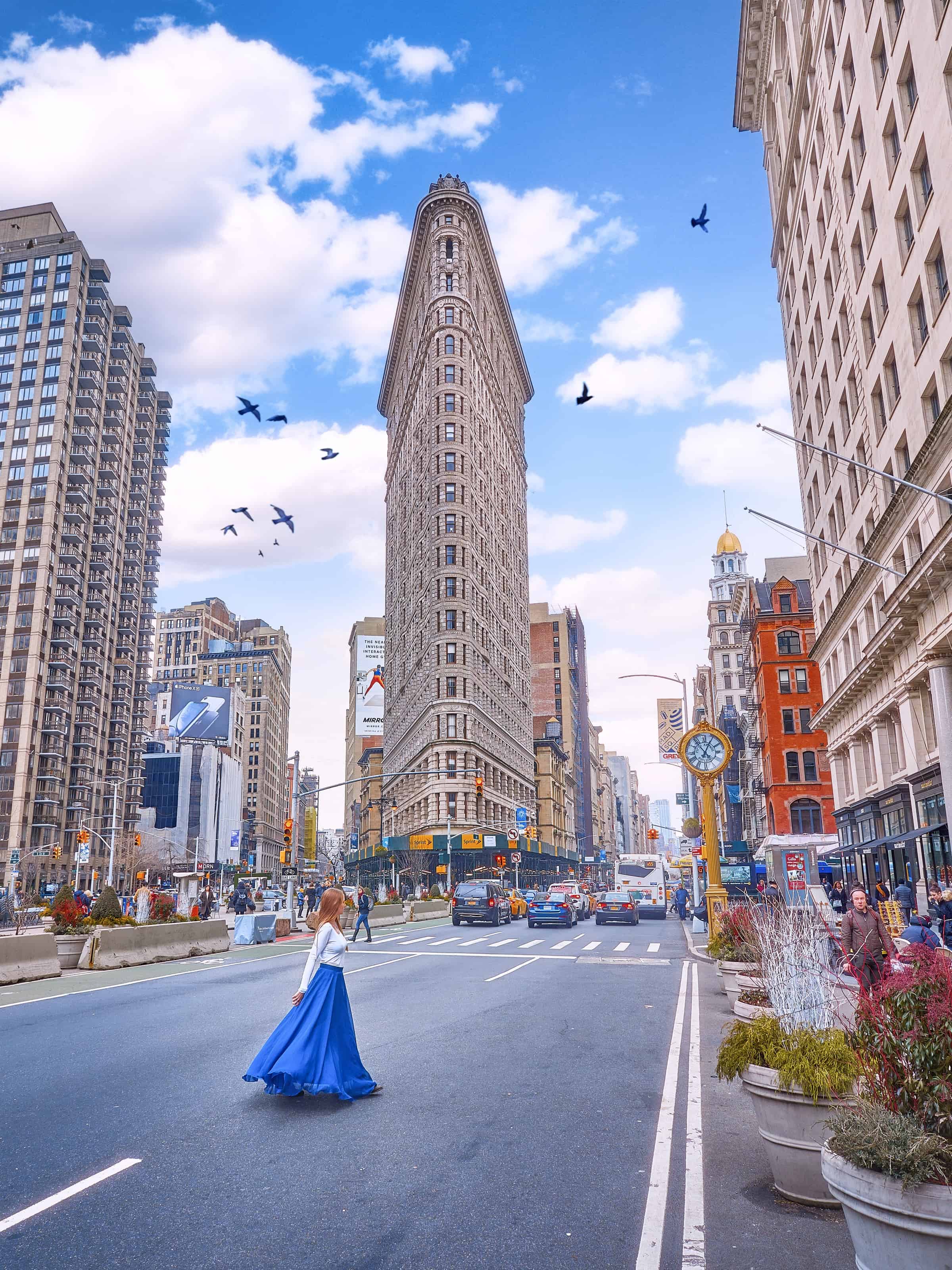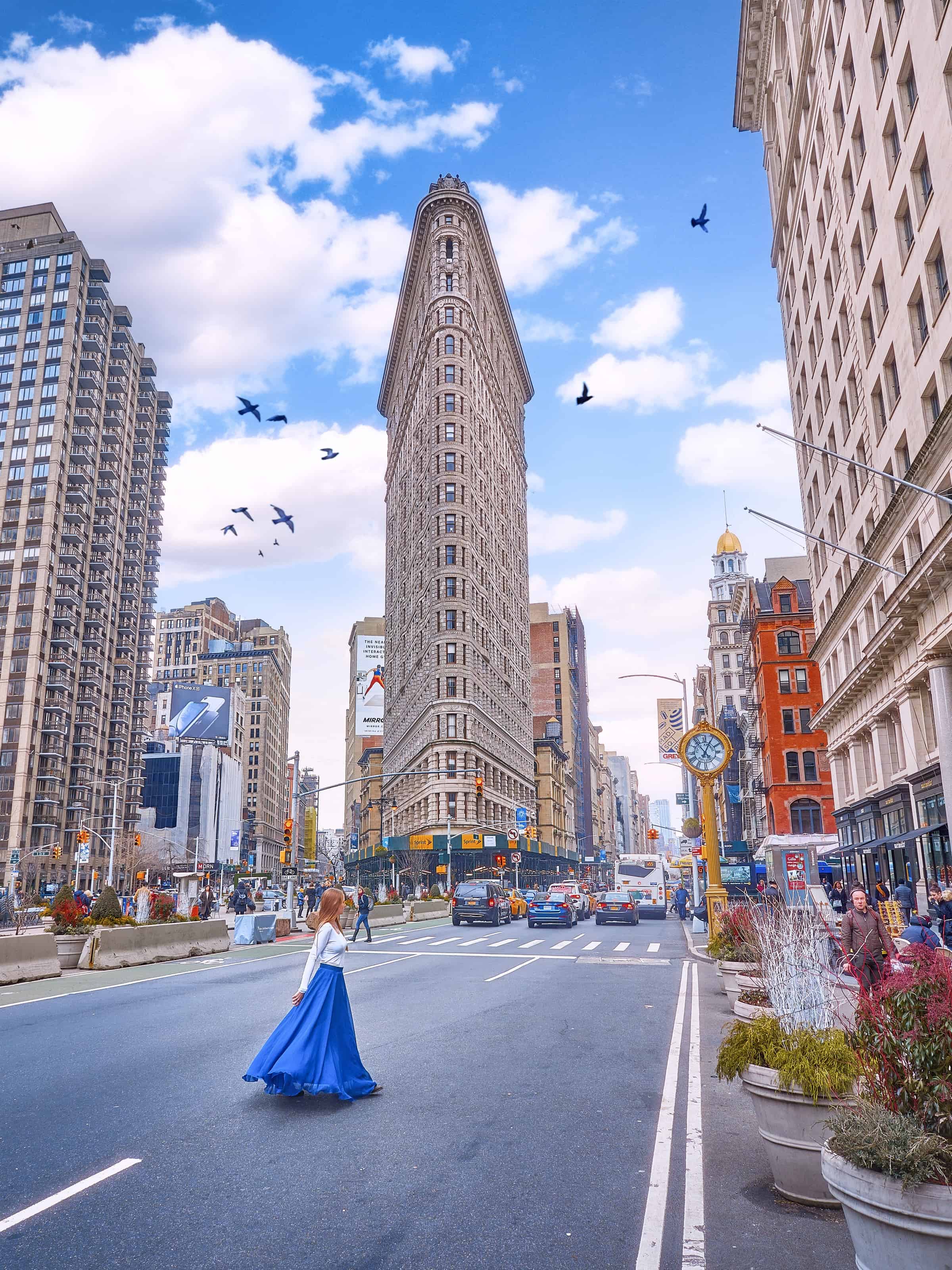 The Perfect 2 Day Weekend In New York City Itinerary
Day 1 Lower Manhattan and Financial District
Start your New York City weekend itinerary with breakfast at a cafe near the World Trade Center. I recommend Blue Bottle Coffee and you have to try the famous cold brew! It will get you ready to start your day with a pep to your step for your weekend in Manhattan.
For this itinerary, you will be focusing on parts of New York so that you can make the most of a short time in the city. You don't want to start at the World Trade Center and then your next stop is the MET! That is way too far!
At the end of this itinerary, I have a section of extra things that you can add on if you have more days in New York City! You can swap out any activities that you want to customize it for you.
I will hold your hand as we plan this amazing NYC itinerary together!
Stop 1: One World Trade Center.
Your first stop is the One World Trade Center. This is the tallest building in the entire Western Hemisphere. And its observatory deck provides breathtaking views of NYC.
One World Trade Center is located on the bottom of Manhattan, so for this itinerary, you will be starting at the bottom, and working your way up!
There is an entrance fee and it is best to buy tickets in advance to avoid long lines.
Check out the skip-the-line tickets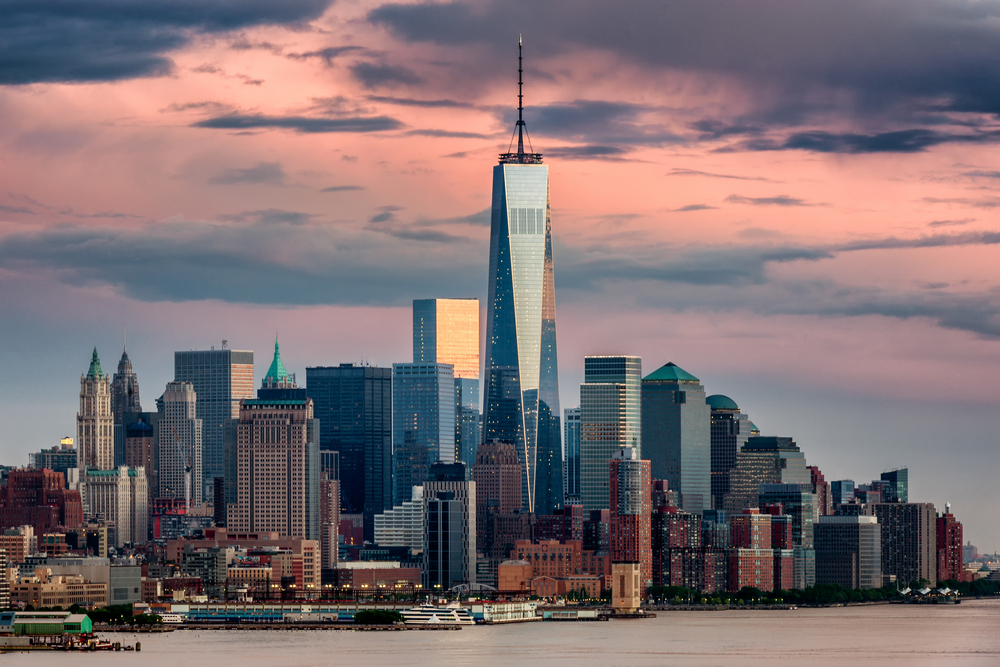 Stop 2: 9/11 Memorial Museum
Just steps away from the One World Trade Center is the 9/11 Memorial & Museum. This Memorial features two reflecting pools set where the North and South Towers once stood. There is also a Museum that tells the story of 9/11. It beautifully pays respect through technology, archives, narratives, and beauty. This is a must-visit on your weekend in New York City.
Book Here: Memorial and Museum tickets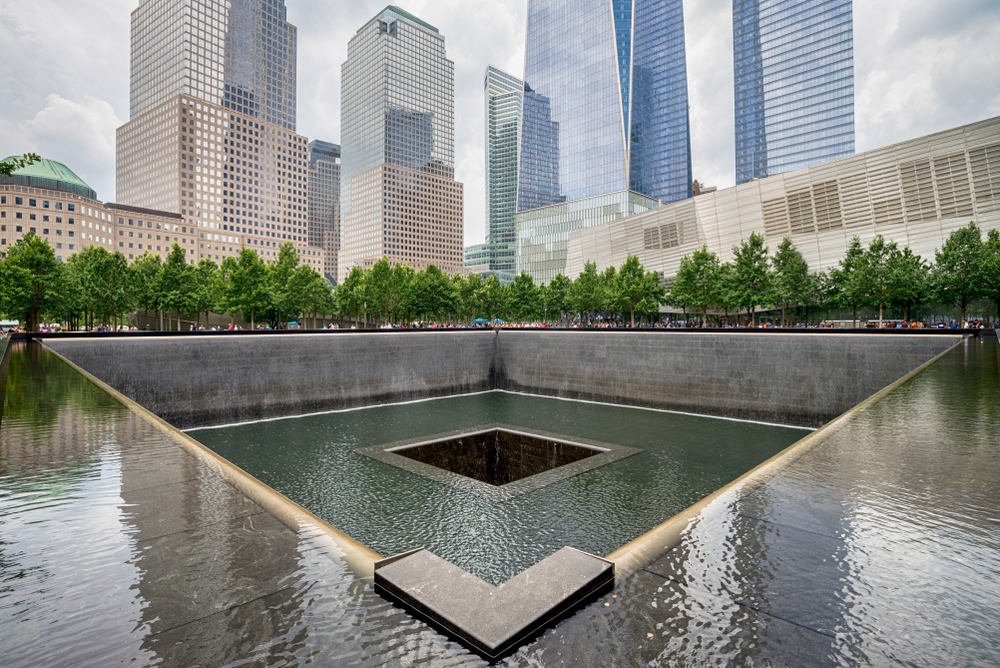 Stop 3: Charging Bull On Wall Street
As you leave the 9/11 Memorial, make your way up to Wall Street and the famous statue of the Charging Bull. You will see tourists rubbing the bull for good luck and fortune. Most likely there will be too many people around to get a good photo alone, so you will have to get creative, try a selfie!
While you are here and looking for things to do in New York City in a weekend check out the New York Stock Exchange and Federal Hall. Keep in mind that these are working offices and you can enter as they aren't open to the public, but they also offer great photo opportunities.
Book Here: Wall Street Insider Tour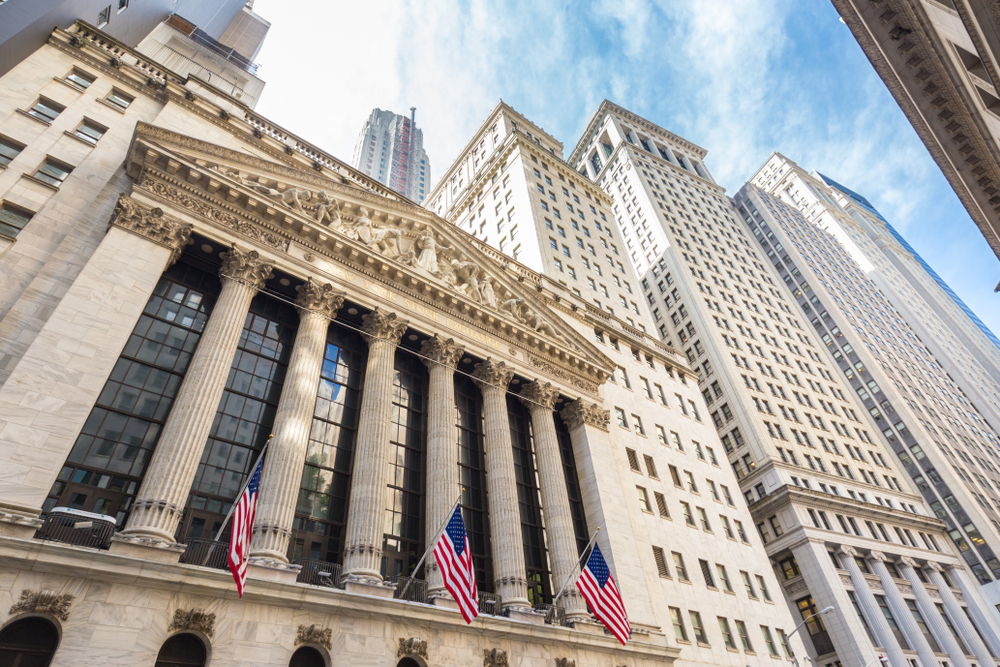 One great place to grab lunch near the New York Stock Exchange is La Pizza & La Pasta. This is at Eataly NYC Downtown and is known for its authentic Italian dishes. Try the Margherita Pizza it is the most ordered slice.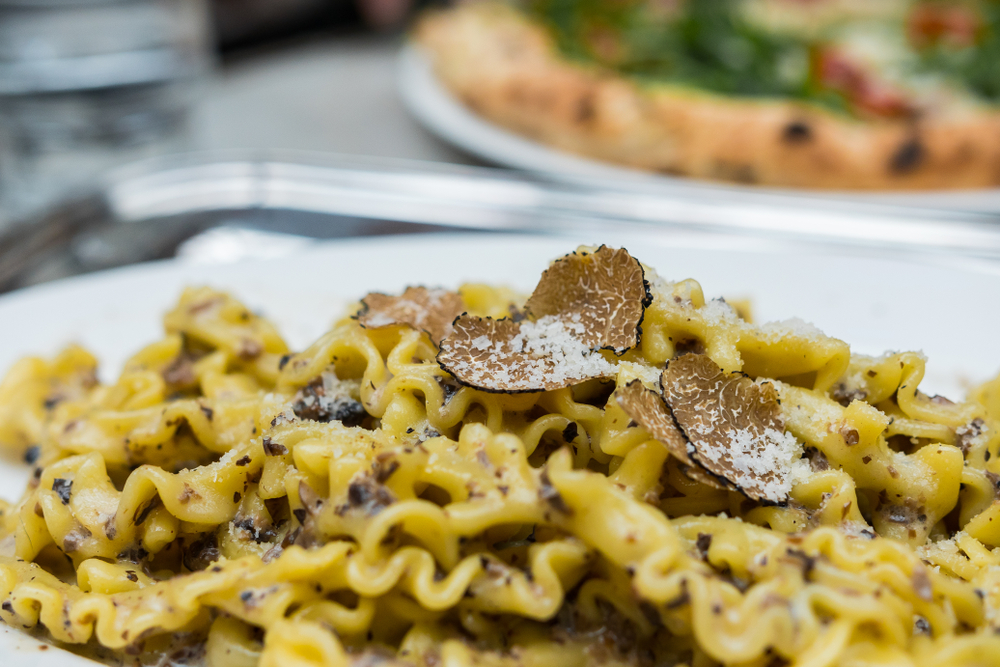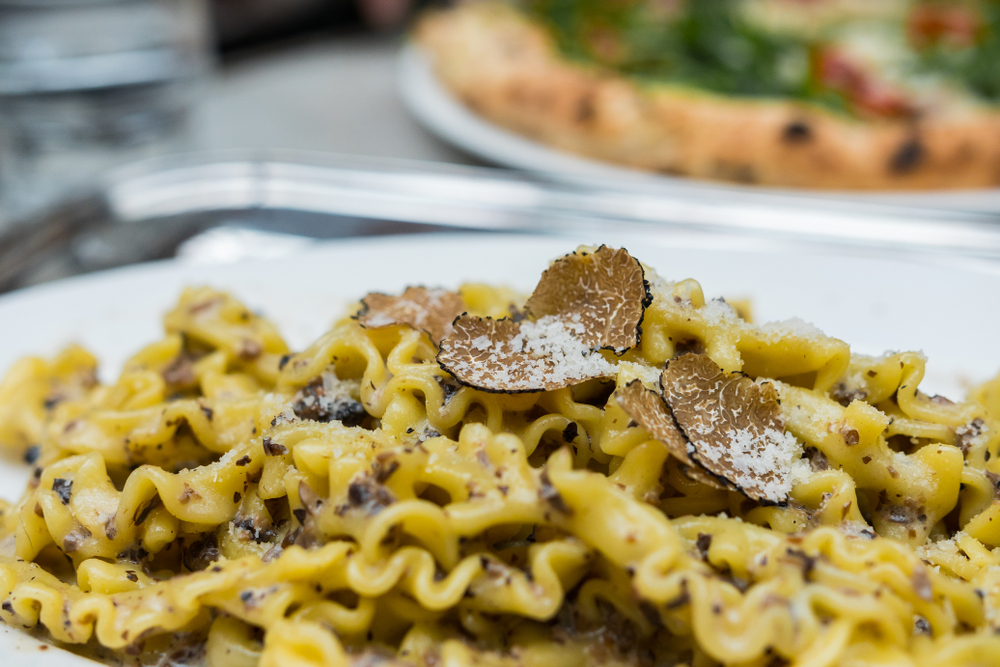 Stop 4: Statue Of Liberty/Ellis Island
After lunch, head to Battery Park to catch a ferry to the Statue of Liberty and Ellis Island. The ferry ride offers the best views of the Manhattan skyline. Tickets for the ferry and access to the islands can be purchased online to save you some time on your NYC weekend trip.
Once you arrive you will see the Ellis Island National Museum of Immigration. Here, you can explore exhibits of America's immigration history. As you walk you will be taking the same steps as millions of immigrants before you.
At the Statue of Liberty, you can see the iconic lady up close. There's an option to access the pedestal or crown of the statue for a perfect view of New York City. There are also exhibits around the ground of the statue of its history and significance. Remember, both locations are self-guided tours so you can take your time exploring at your own pace.
Book Here: Statue Of Liberty Sightseeing Cruise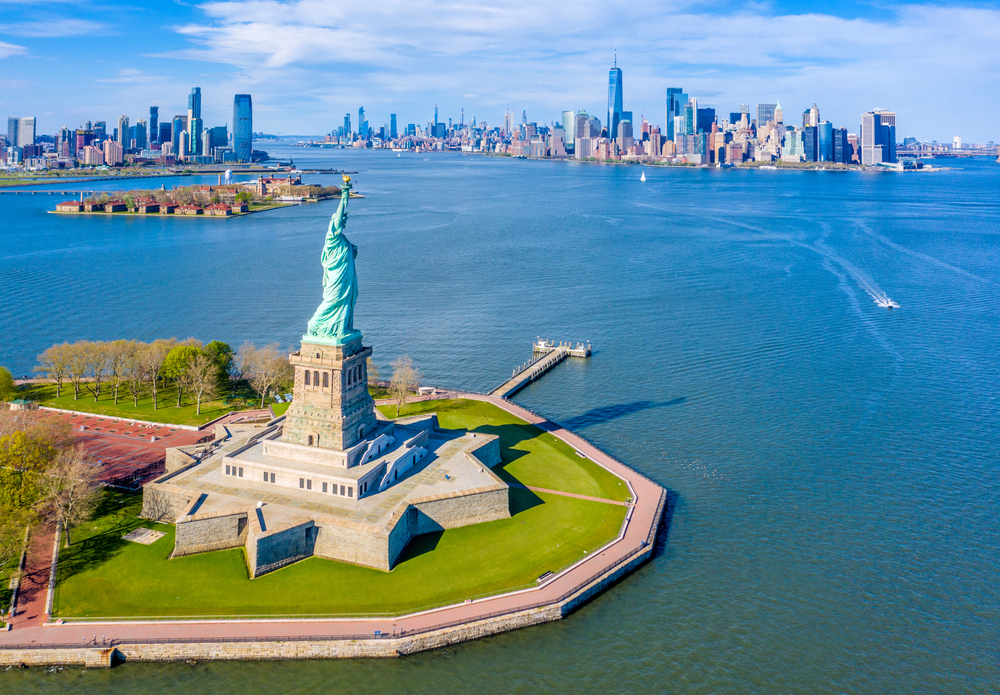 Stop 5: Explore Battery Park
When you return from some of the more iconic islands in NYC, spend some time walking around Battery Park. This is a lovely green space that is perfect for relaxation after a day of sightseeing. Plus, it offers stunning views of the Statue of Liberty from a different perspective. You cannot be visiting NYC and not look around Battery Park.
After you get some energy back grab Dinner at one of the restaurants at the South Street Seaport.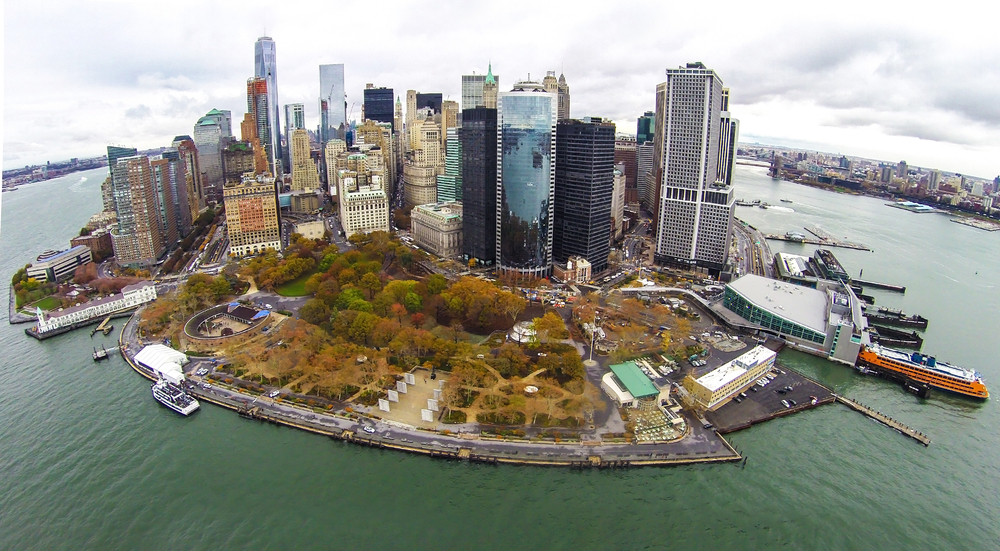 Stop 6: Brooklyn Bridge For Sunset
End the first day of the itinerary for New York City with a stroll along the waterfront near the Brooklyn Bridge. This area is particularly beautiful at night time when the bridge and city skyline are all lit up. If you have the energy, you can even walk across the Brooklyn Bridge for a memorable end to your day and to walk off your yummy dinner.
If it is a nice day, this is the perfect place for a walking tour and the best way to start your weekend off!
Book Here: Tour of the Brooklyn Bridge and surrounding area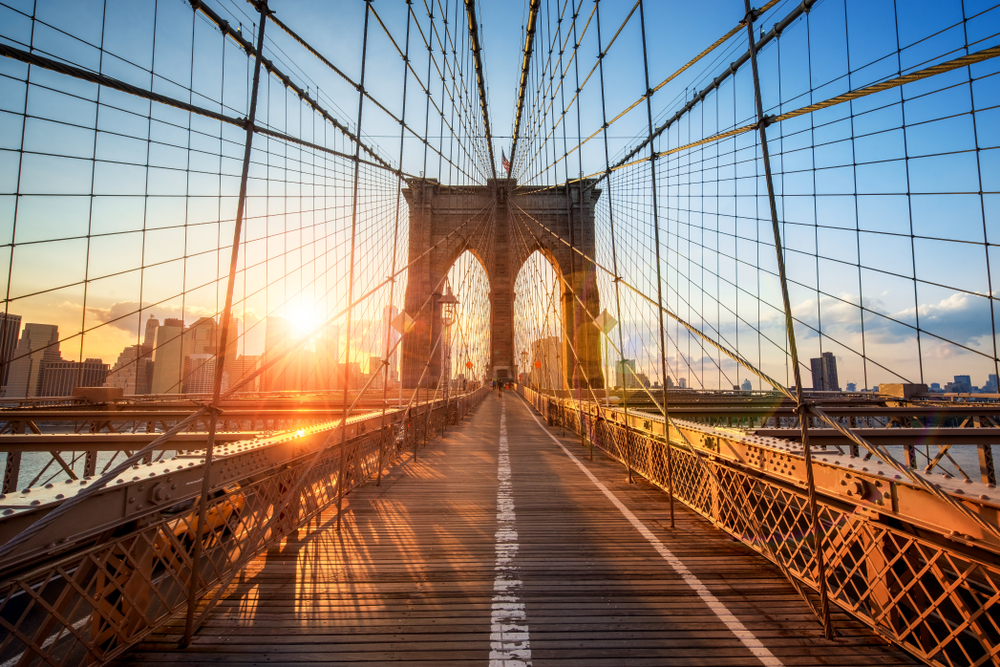 Day 2 Midtown Manhattan
Today you are going to focus on the middle of the island of Manhattan. With two days, you want to make the most of your time and this allows you to focus on one area without running all around and wasting time sitting on the subway or in a Taxi!
Stop 1: Empire State Building
Head towards the Empire State Building for an early morning start and view of the city. Your first stop is the iconic Empire State Building. This beautiful Art Deco skyscraper has some of the best panoramic views of New York City from its 86th and 102nd-floor observatory decks. This site is best to go to early in the morning to avoid the large crowds, and purchasing skip-the-line tickets online is highly recommended.
After your wonderful views stop for breakfast at the City Bakery on 18th Street. They are best known for their delicious croissants. Indulge a little, because you will spend plenty of time walking the streets during your weekend in NYC.
Book Here: Skip the line tickets to the Empire State Building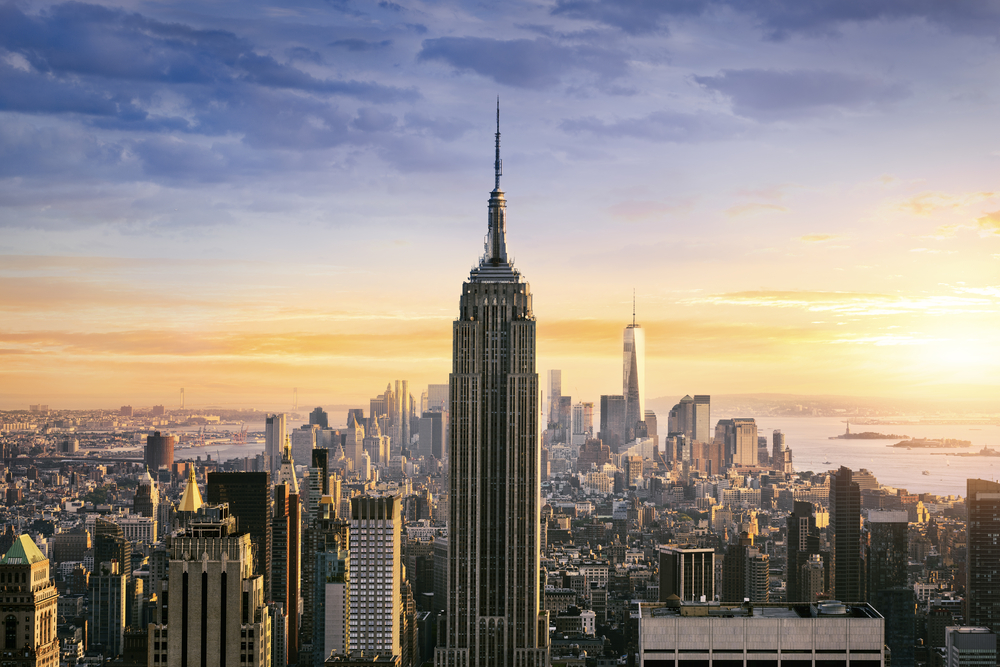 Stop 2: New York Public Library
Next up is just a short walk from the Empire State Building. The famous New York Public Library and Bryant Park. The NYC public library is known for its impressive architecture and is also home to one of the world's largest collections of books. After you walk around and check to find a few of your favorite reads, you can head to.
The lovely public Bryant Park is perfect for a quick break or picnic in the park. Grab yourself quick street food, like a NYC hotdog for lunch, and savor it at the park. This is always one of the most popular things to do in New York City this weekend.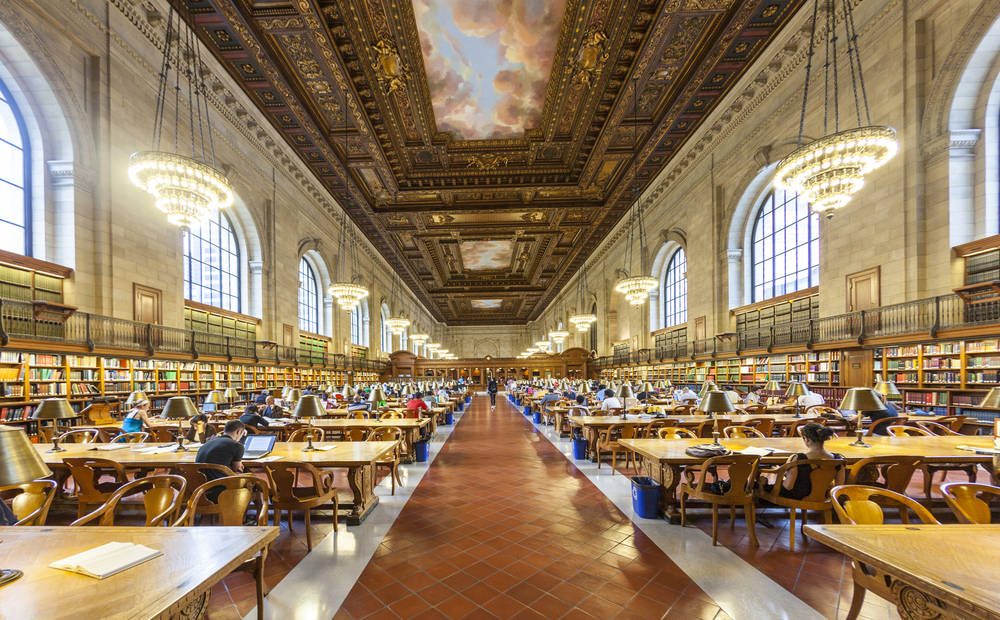 Stop 3: Time Square
After lunch, make your way to Times Square. This is the true symbol of New York City is best known for its bright billboards, Broadway theaters, and buzzing energy at all times of the time. Spend some time exploring, shopping, or just people-watching.
I know that the locals don't like going here, but sorry, it is popular for a reason and I love it. It is 100% worth visiting and you shouldn't skip it!
You will see famous street performers, like the naked cowboy, people dressed up as your favorite storybook characters, and people from every walk of life. You can also circle back and check this out during nighttime, but that is recommended for a New York City itinerary for adults. Be sure to be aware of your surroundings here.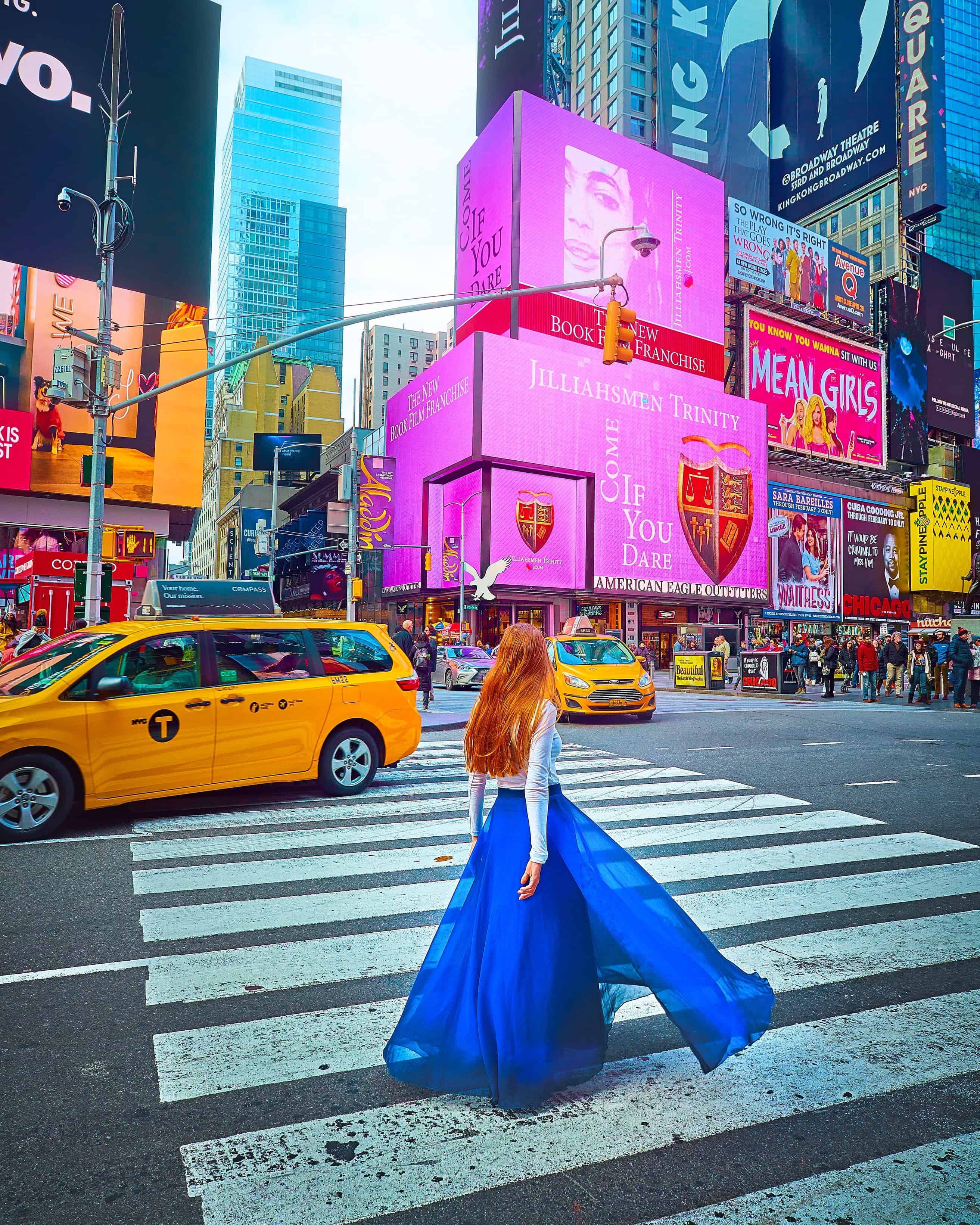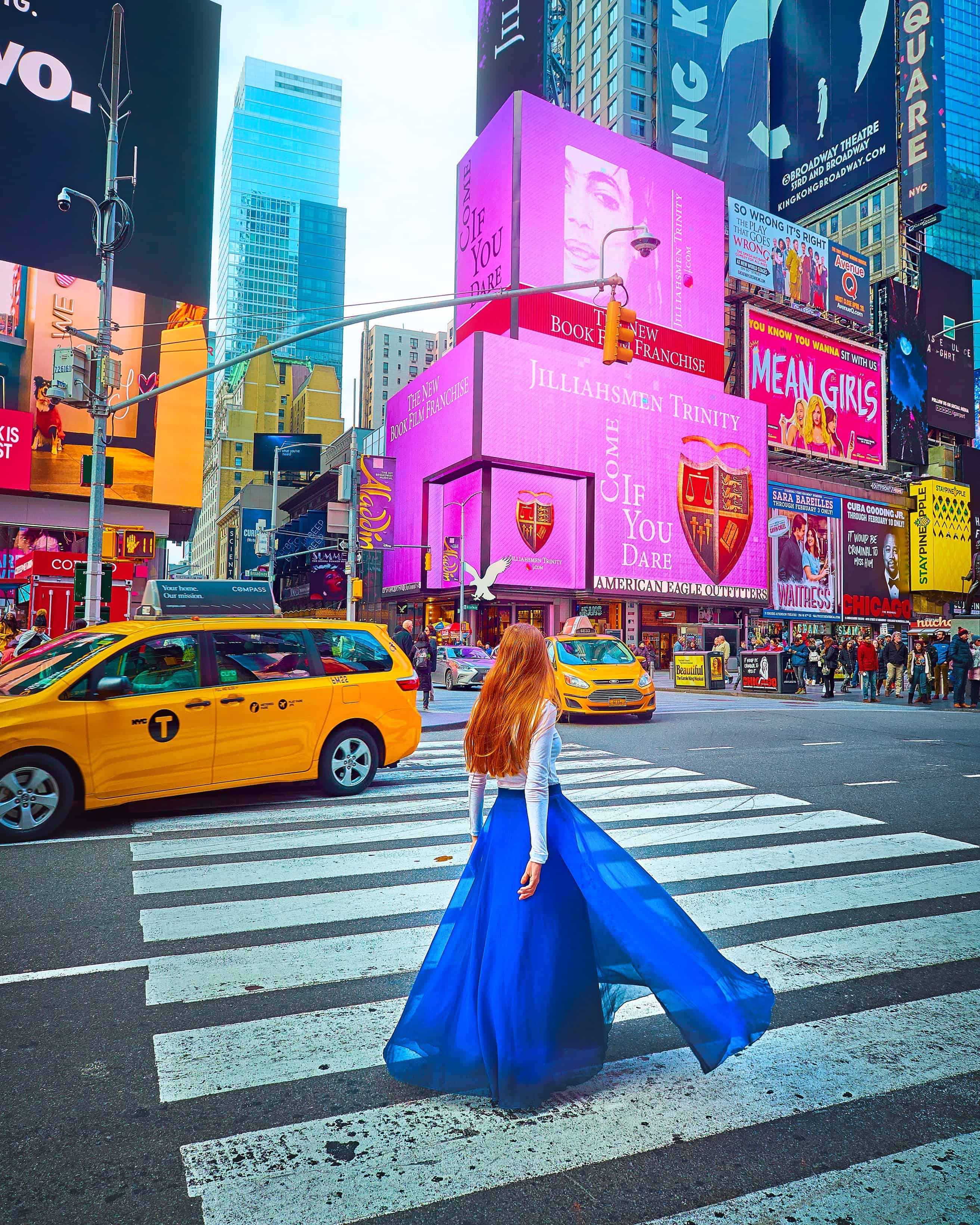 Stop 4: Top Of The Rock Observation Deck
After the Times Square chaos next up on your New York City trip itinerary is to head to the Rockefeller Center. The best thing to do here is to go up to the Top of the Rock Observation Deck for another view of the city.
The deck offers three levels of indoor and outdoor viewing areas, providing stunning views of the city's skyline no matter what the weather is.
Book Now: Tickets for the observation deck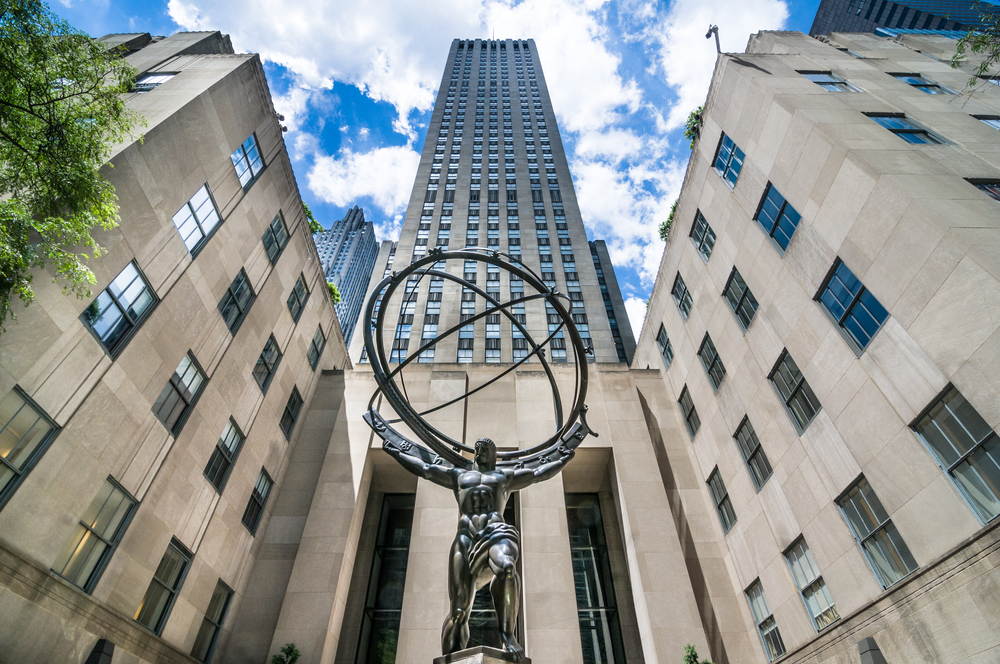 Stop 5: Dinner At Rockefeller Center
For dinner make a reservation at the The Sea Grill at Rockefeller Center. It is world-renowned for its seafood dishes. One of the popular dishes to order there is the Maine Lobster Roll which comes with Old Bay fries. Yes, you will be ordering a Maine staple during your weekend in NYC, but trust me I still dream about this sandwich!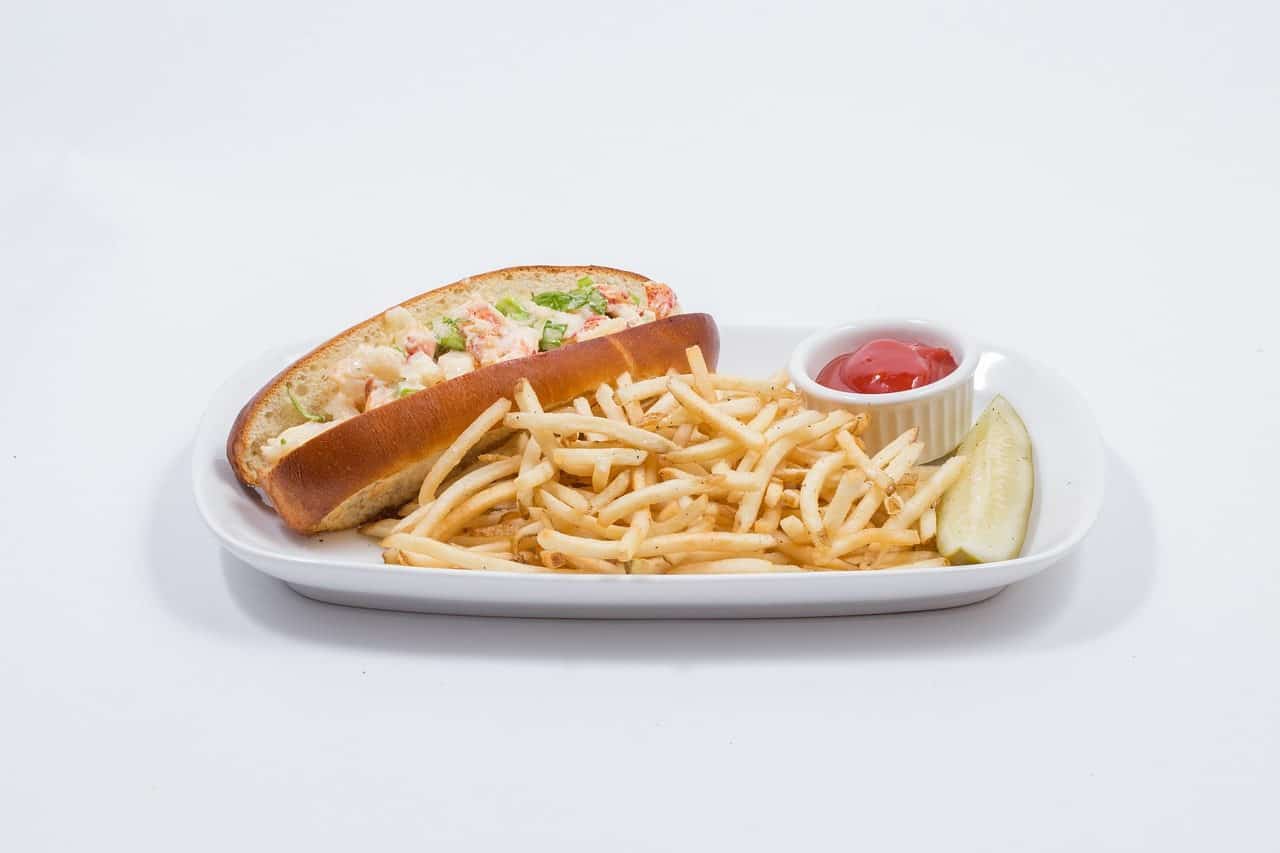 Stop 6: Experience A Show On Broadway
End the day with a Broadway show at one of the nearby theaters. Whether it's a classic like Chicago or a newer show, experiencing a Broadway show is a must-do during your two-day trip to NYC. The atmosphere around Broad wa is electric with the anticipation before the curtain rises.
I am obsessed with Broadway! My top two favorite shows of all time are Wicked [which I've seen over 25 times!] and Rent [which I've seen about 5 times]. I also love Mamma Mia, The Book Of Mormon, and more!
Shows are always going on and off Broadway so it is good to check in advance to see what is running and choose and plan in advance!
Once you take your seat and the performance begins, you will transported into a new world. These shows are always high-quality productions, with amazing acting, incredible singing, beautiful choreography, and stunning like-life set designs.
There is also something very special about a show life in person. It doesn't matter if you are a theatre lover or not, seeing a Broadway show during your weekend in NYC is always a memorable part of your visit.
Book here: Chicago theatre tickets
Book here: MJ Broadway tickets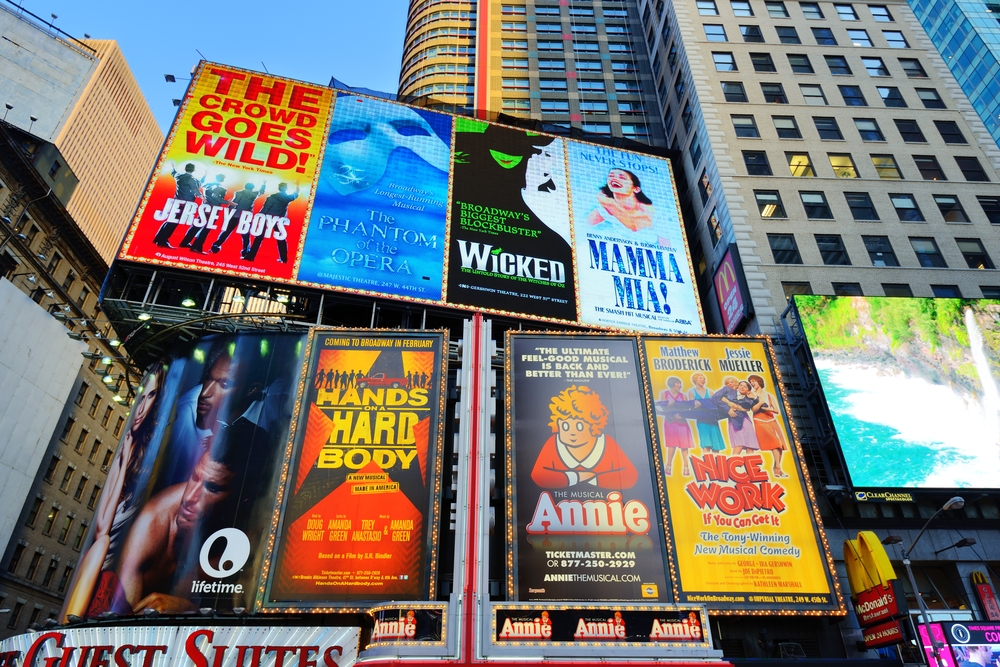 More Than 2 Days In NYC? Greenwich Village, Chelsea, and Central Park
If you are spending a long weekend in NYC such as Labor Day, Memorial Day or one of the other federal holidays, you may have more time than two days.
If you are looking for things to do for 3 days in NYC or more, that is okay! I got you! This is for those who want to see more of the city in a short period of time.
You can customize this itinerary however you want. You can use these extra activities to include in my above-suggested itinerary, or you can swap out things that you prefer.
Either way, I just know that you will have a great time exploring NYC!
For breakfast during your time in the Village check out the French-inspired cafe the Buvette Gastrothèque. This super cute cafe offers a large variety of dishes that will make your breakfast memorable.
Come join me for your suggested things to do with 3 or more days of exploring New York!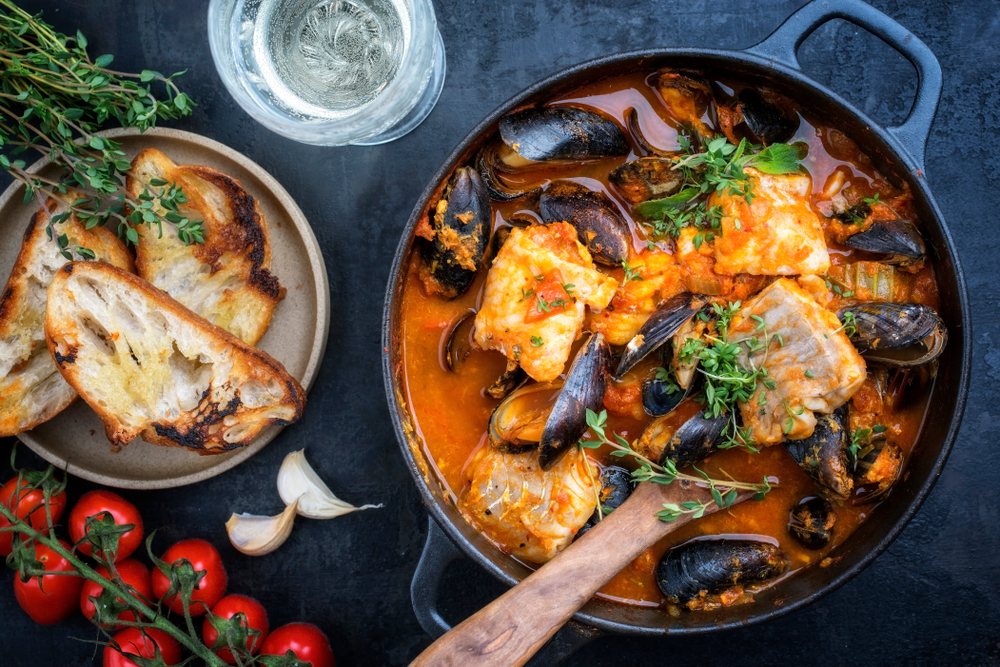 Stop 1: Walk The High Line
After breakfast, go relax or take a stroll on the High Line. This elevated linear park, greenway, and rail trail was created on top of the former New York Central Railroad. It is on the west side of Manhattan and also has stunning views of the city and the Hudson River.
The High Line has many different sections full of plants and designs and each part of the walk is a new experience. Besides the wonderful greenery, the High Line also has stops with food, fun events, and activities for all ages. This definitely a stop to put on your New York City trip planner.
I love this place and I am a Taylor Swift fan and she references a lot of the Village as well as the Highline in her songs! This is something New Yorkers love, and Taylor is a New Yorker so it makes sense!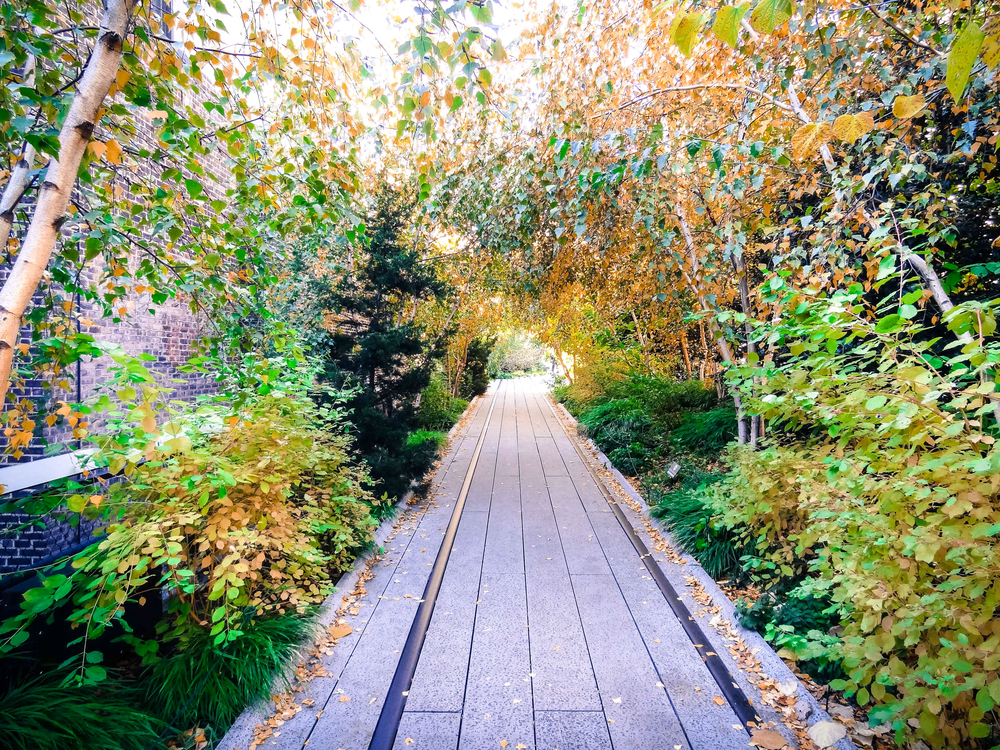 Stop 2: Chelsea Market
After you get your fix of nature at the Line Park head over to the Chelsea Market for some shopping and food tasting. You can have a NYC vacation itinerary without doing some shopping. There are many unique shops where you can find the perfect souvenir for you and your loved ones.
You can also enjoy dinner at one of the many stalls in the Chelsea Market. You will be spoiled for choices. There are sushi shops, taco stands, classic New York sandwiches, and slices of pizza! This is the best place for food on your New York City itinerary for families.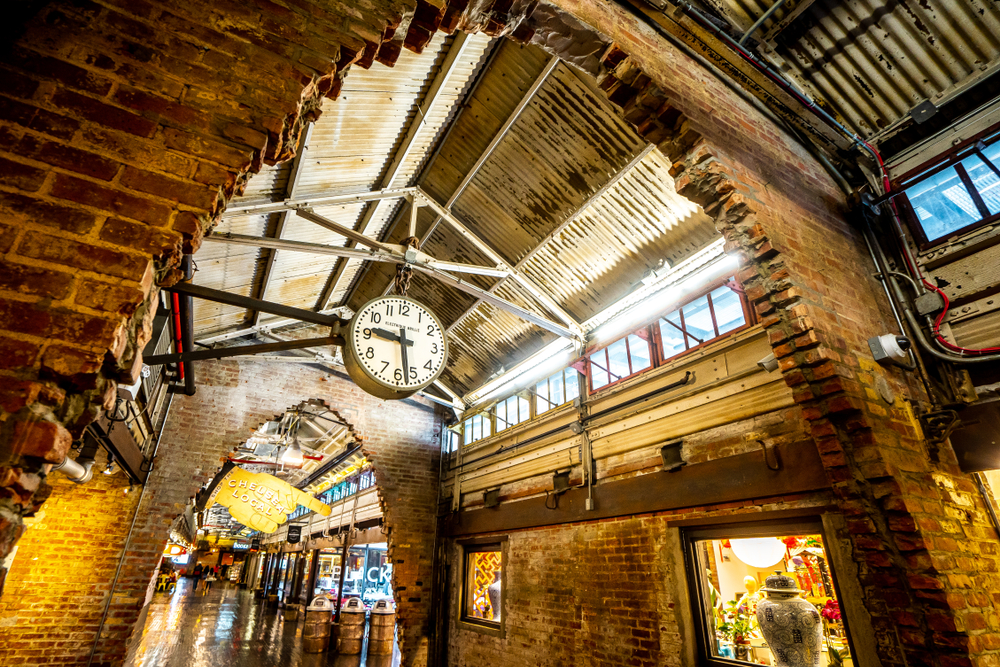 Stop 3: Washington Square Park
Head uptown and continue day 3 of your weekend in NYC with a tour of Washington Square Park. This park is best known for its iconic arch and pond.
It is one of the best places to people-watch, one of the best parks in NYC, and you might even catch a live street performance. During the fall, the leaves change and it is one of the most romantic things to do in NYC.
Stop 4: Visit The Metropolitan Museum Of Art
After visiting Washington Square Park visit the Metropolitan Museum of Art, famously known as the Met. This is one of the world's largest and finest art museums. It has a collection that includes over two million pieces! These artworks span over five thousand years of world culture.
Now, I am going to be honest, I am not recommending the Museum Of Modern Art simply because I think this is better if you only have 2 days in New York!
You can find displays from prehistory to the present and from every part of the globe. The museum is open until 5 p.m. on Friday and Saturday which gives you plenty of time to explore. Just be sure to check the current hours and see if there are special exhibits that you might want to see. Visiting the Met is one of the best things to see in New York City in 2 days or with a little more time!
This is literally one of my favorite museums to visit in the entire world. We could spend hours at this place. It is so cool!
Book Here: Take a private tour of the Metropolitan Museum of Art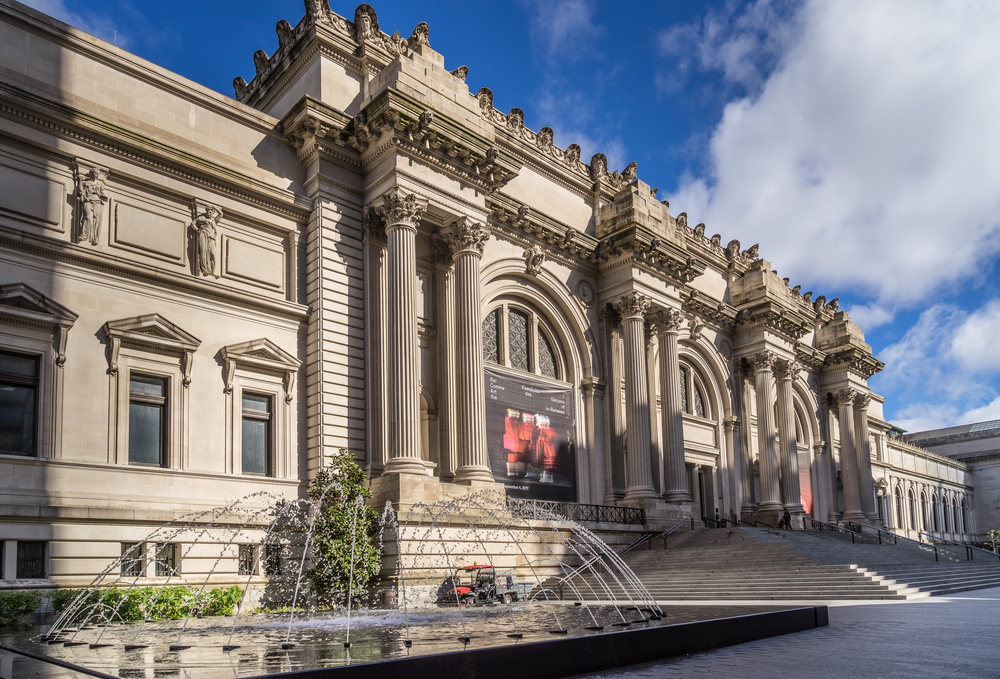 Stop 5: Bike Through Central Park
The last stop to make while planning a trip to New York City is with a relaxing evening at Central Park. Visiting Central Park at night can be a truly unique experience. If you get lucky you may catch a concert.
The park is technically open until 1:00 a.m., and there is a different type of beauty under the moonlight, especially if you are visiting during the winter and there is fresh snow on the ground. While Central Park is generally safe for anyone to walk try to be gone by 10 p.m.
Central Park is also a great place for a walking tour through the park or city so it just depends on what you want!
I love renting a bike in Central Park. This place is HUGE and it can be hard to get around. So this is an easy and fun way to see the whole thing!
Book Here: Central Park Bike Rentals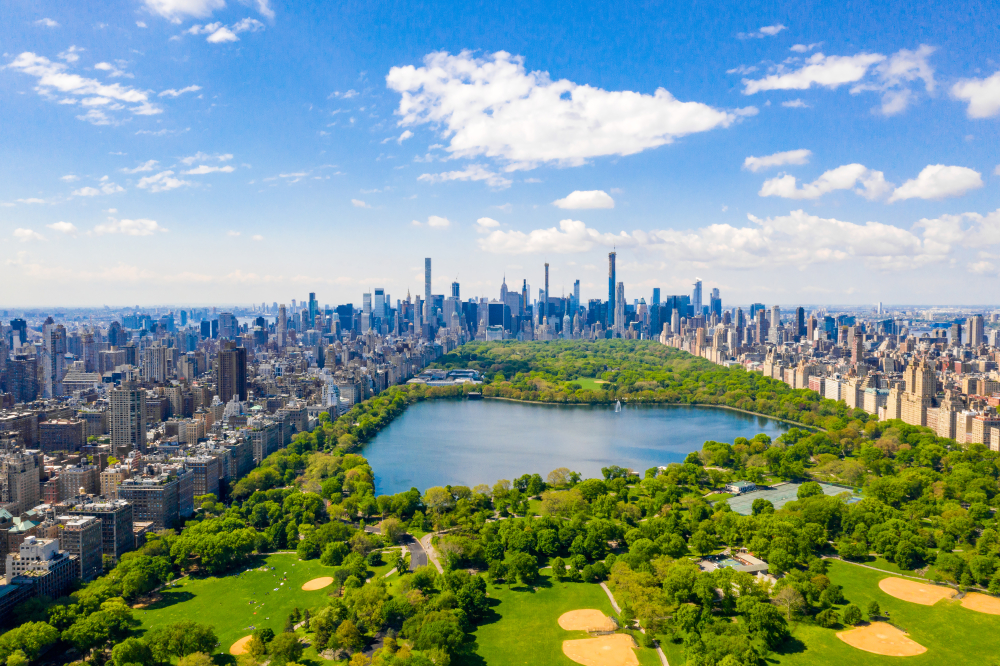 Getting Around During Your Weekend In NYC
NYC is famous for its public transportation system. But if you know what you're doing and plan right it is also a very walkable city. Here is a quick guide to help you navigate your way for your Weekend in NYC. Getting around New York City is quite easy and there are multiple ways to do it.
Subway: The New York City subway system is one of the largest and most comprehensive in the world. There are over 470 stations that serve 27 subway lines! Plus it runs 24 hours, seven days a week.
Plus, subway fares are very affordable. You can purchase a metro card for unlimited rides. The subway is popular with native New Yorkers, and is my favorite way to get around!
This is my favorite way to explore the city, it is cheap, easy, and fun.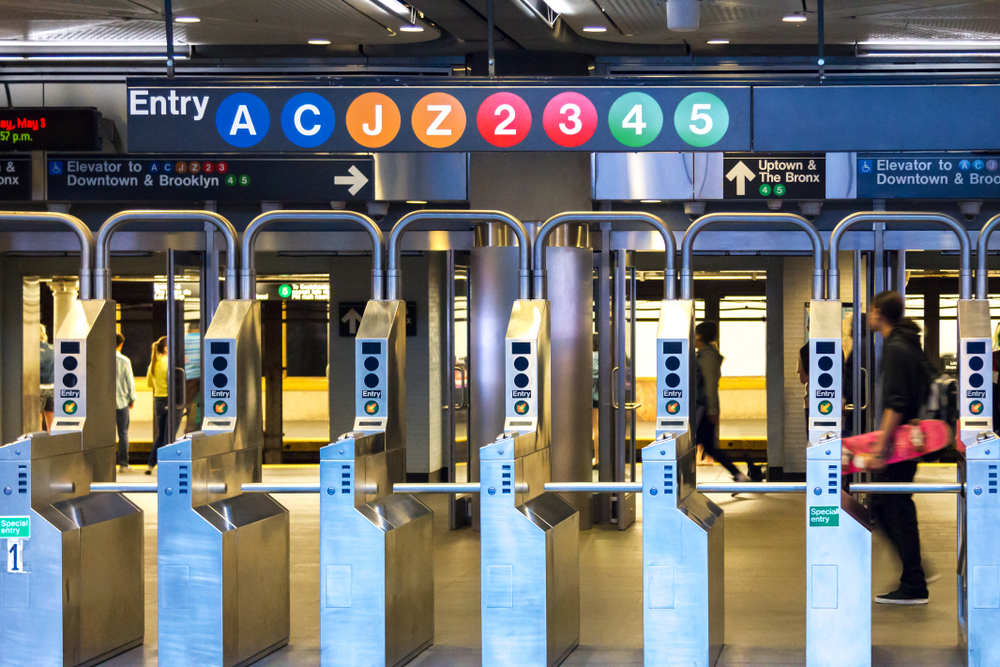 Walking: One of the best ways to truly see NYC is by foot. Walking allows you to take in the sights, sounds, and even the smells of the city. It's popular in Greenwich Village and SoHo, where the streets are lined with trees, boutiques, cafes, and many beautiful historic buildings. This is how you find the best things to see in NYC! You never know what you will pass!
Cycling: If you are into exercise, consider renting a bike to get around NYC. The Citi Bike has thousands of bikes available throughout NYC. Please be extra careful.
Rideshare: Companies like Uber and Lyft are available in NYC. However, keep in mind that traffic in the city is heavy, especially during the rush hour, and rideshare prices surge high during these times. It could cost you a fortune.
Taxis: Yellow cabs are an NYC icon, but they can be an expensive way to travel. Avoid taking them during peak times when traffic is heavy. You can call them on the street, and there are many in Manhattan. NYC taxi drivers drive crazy and if you are not used to it, it's a good experience.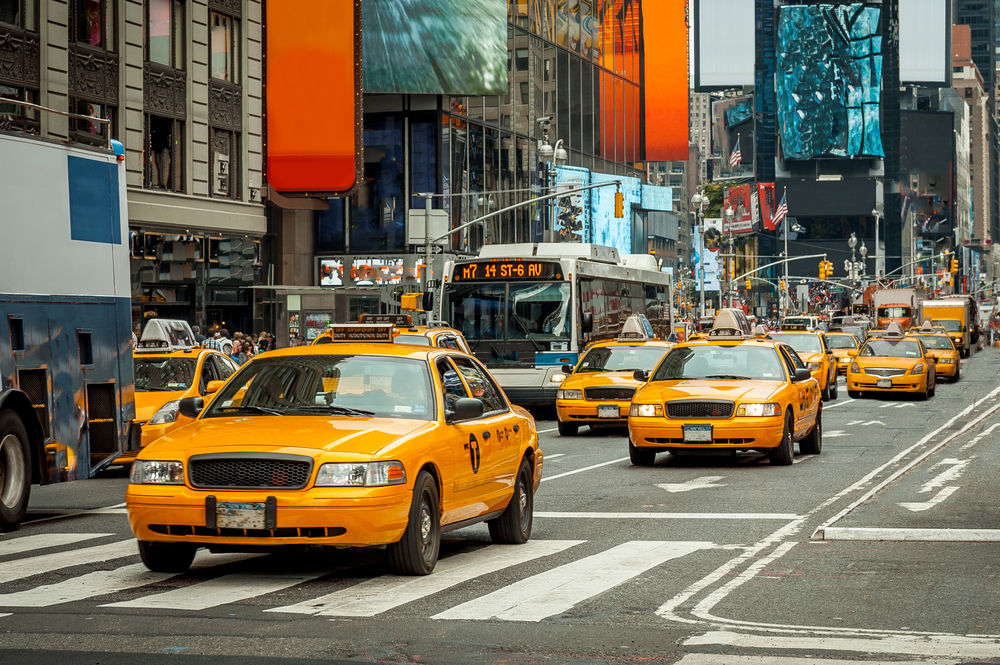 Buses: One of the best ways to see the sights of NYC is with a Big Bus Tour. These two layered open-air buses take you around to see all the sites and save your feet.
This is our favorite suggested Bus Tour in NYC and it can sell out. I have personally done this multiple times and it is a great introduction to the city.
Where To Stay During Your Weekend in NYC
Now, let's talk about where to stay during your weekend getaway to New York City. Choosing the right place to stay can make or break your NYC experience. Here are some of my favorite places to stay in New York.
Luxury: Four Seasons Hotel New York Downtown
For those seeking a luxurious hotel in NYC check out the Four Seasons Hotel New York Downtown. This hotel always ranks as one of the best hotels in the city. It is located in Lower Manhattan and it offers easy access to attractions like the 9/11 Memorial and Wall Street.
Check rates here: Booking.com
Mid-range: The Ludlow Hotel
The Ludlow Hotel is a great mid-range hotel located in the vibrant Lower East Side. The hotel has a vintage vibe with hardwood floors, silk rugs, and beautiful Moroccan lamps. Book a room with views of the city skyline. The onsite garden bar is a perfect spot for relaxing after a day of sightseeing.
Check rates here: Booking.com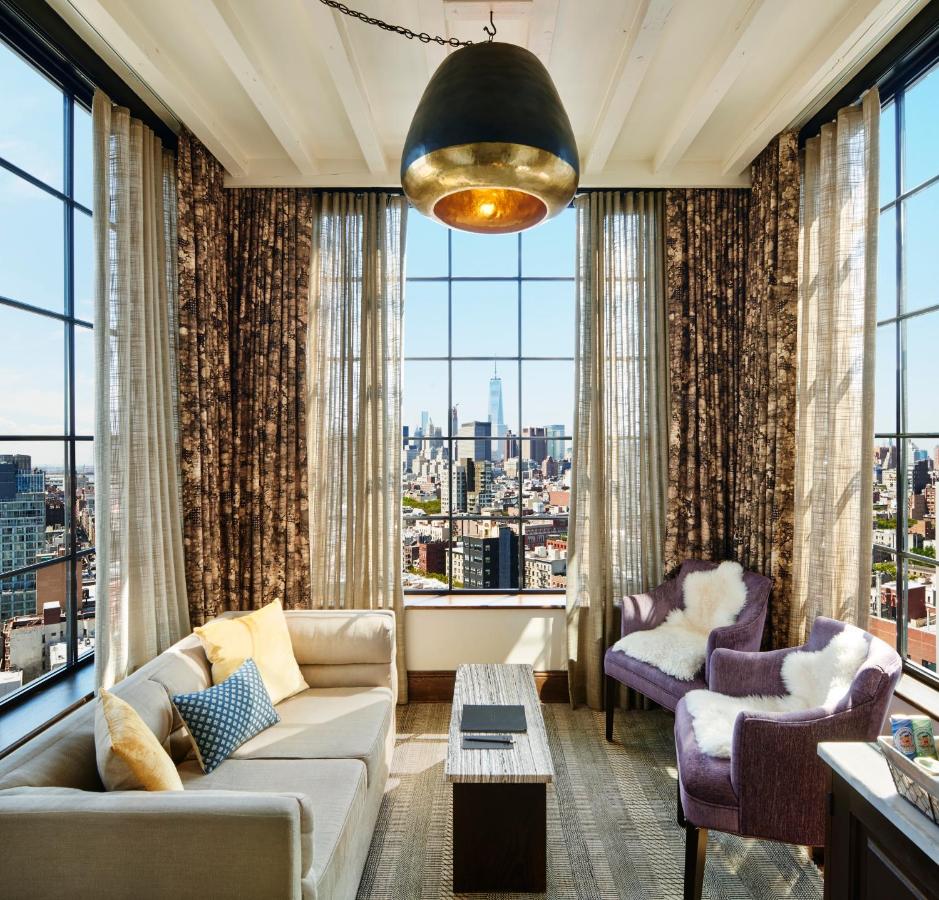 Budget Friendly: Moxy NYC Times Square
If you are a budget traveler take a look at the Moxy NYC Times Square. Although this hotel is budget-friendly it does not skimp on style or comfort. The rooms are small, but perfectly designed, with floor-to-ceiling windows and comfy bedding. Plus, the location in the heart of Times Square puts you just steps away from some of NYC's most popular attractions.
Check rates here: Booking.com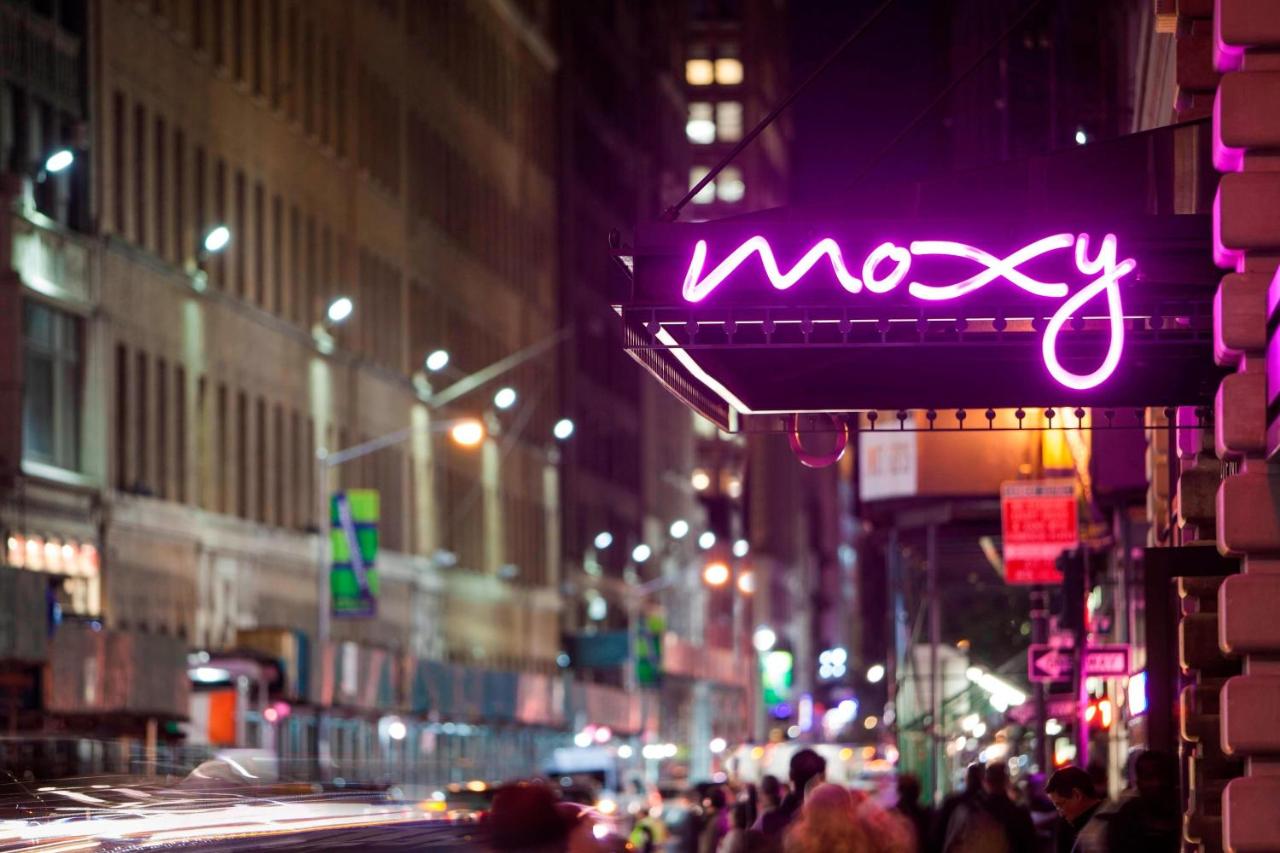 Top Restaurants To Try in NYC In 2 Days
Choosing where to eat is hard! I am going to be honest and tell you that you can NEVER go wrong with choosing something at Eataly, Chinatown, or Little Italy. Make sure to read the reviews online because there are a lot of restaurants in New York City [over 23,000!] and not everything is good, even in the villages!
Le Bernardin
La Bernardin is a seafood restaurant always ranked as one of the best restaurants in NYC. The famous chef Eric Ripert runs this Michelin star restaurant and the menu is centered around the motto that fish is the star of the plate. Try the lightly cooked scallops with brown butter dashi or the poached halibut with Manila clams and wild mushroom casserole. Yum!
Eleven Madison Park
This is another must-try restaurant in NYC. It is best known for its multi-course tasting menu that changes based on availability. Be sure to book your table in advance as this highly acclaimed restaurant is in high demand.
Lucali
To get your pizza fix, head to Lucali in Brooklyn. This mom-and-pop cash-only spot has the best New York-style pizzas and calzones. Be prepared for a wait!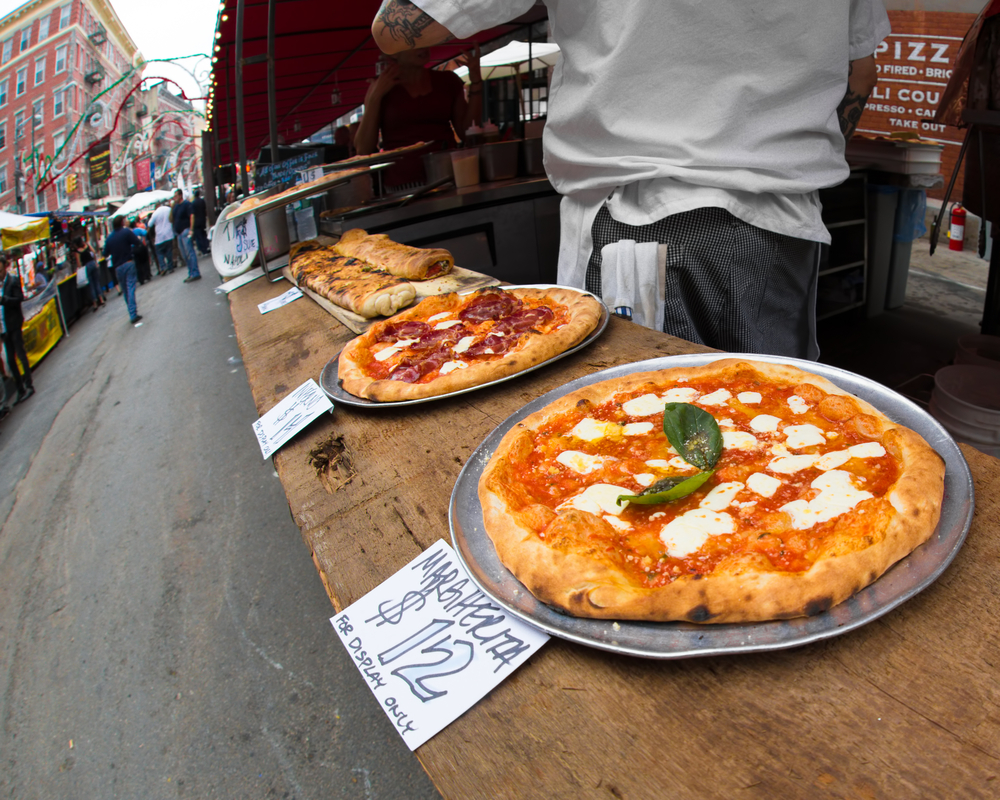 Insider Tips for A Weekend Trip To New York
One of the most important things is to be aware of scams. Like any major city, NYC has its share of scammers. Always be aware of your surroundings, don't buy tickets from street vendors, and always use licensed vendors for attractions.
Choose your airport closely. New York City is served by three major airports. They are JFK, Newark, and LaGuardia. Please pay careful attention to where you're flying in and out. There is nothing worse than running across town and missing your flight. Book a private ride from the airport to NYC
Another thing to keep in mind is the sidewalk etiquette. New Yorkers walk fast! And they will expect you to do the same thing. Do not let your party take up the whole sidewalk or walk slowly. Always walk to the right and fast walkers pass by. I am also a fast walker so please be aware of this. New Yorkers WILL say something to you whereas I wouldn't!
You will want to pack with comfort in mind. Pack comfortable walking shoes and clothes that are suitable for the season. If you follow our Weekend in NYC guide you will be on your feet a lot.
The best way to get around New York is by using public transportation. The subway is very efficient and reaches all corners of NYC.
Don't be disappointed by Times Square. Times Square is often very crowded and touristy. There are plenty of Things to do in New York not in Times Square. You will also want to be very smart with all of your electronics, pursues, wallets, and anything valuable. Avoid flashing anything valuable in public places and be cautious when using your phone at night for your safety.
Another big thing to keep in mind is using bathrooms. Finding public restrooms in NYC can be hard. Use the bathroom when dining out and take advantage of any available bathroom.