Visiting New York on a budget might seem impossible for a city known for its glamour and expense, but we are here to assure you that it can be done! With our insider tips, you will soon be exploring like you are living in New York City. A pro with a little extra money in their wallet! From free things to do in NYC to tips on getting discounted tickets, this list covers it all.
You can trust that we know a lot about saving money in New York. Terrance is a born and raised New Yorker. He lived most of his life in NYC, so he has a local perspective. Victoria, meanwhile, has visited the city multiple times and has learned how to make the most of her money. These are tried and true tips to save money in New York City that we have used ourselves and stand behind.
If you are looking for a New York City itinerary, check out our four days in New York article.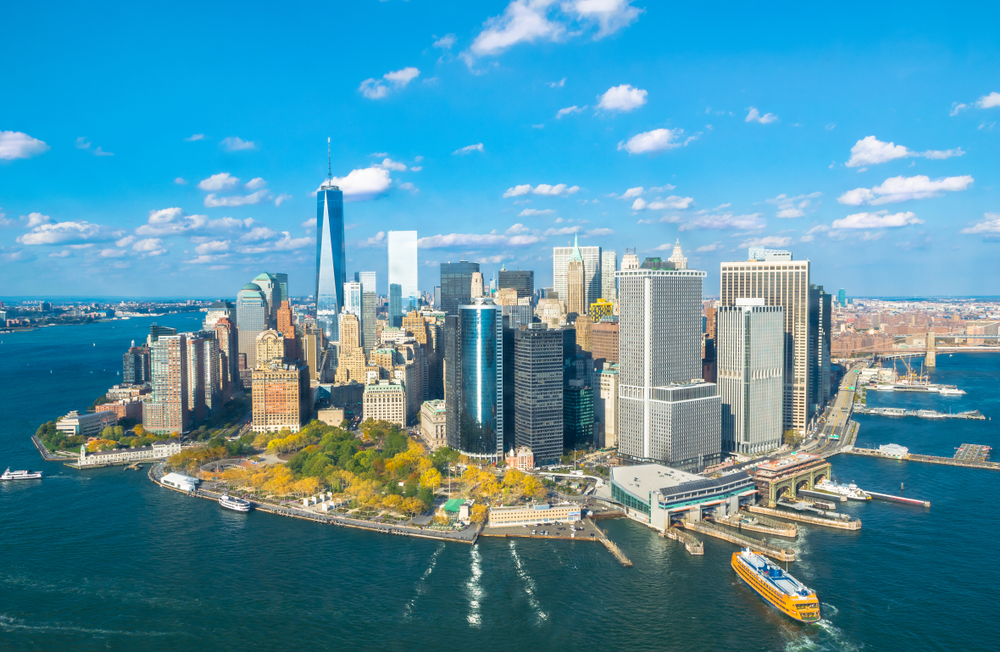 14 Insider Tips For Doing New York On A Budget
Visit NYC In the Off-Season
New York City is busy and tourist-filled throughout the year, but there are some months when the crowds are a little bit less. If you travel during late winter, around January to March, you may find rates more favorable and more hotel rooms available. January is conference time in the city, though, so you may have to contend with that. However, people visiting on business are better than droves of families with kids or tour buses full of tourists.
The weather in winter might not be perfect, but it is worth it to save some money. Besides, snow adds a certain charm and magic to the city. Whatever you do, if you want to avoid high season, do not visit in the summer or around Christmas and the New Year, when the city is near capacity.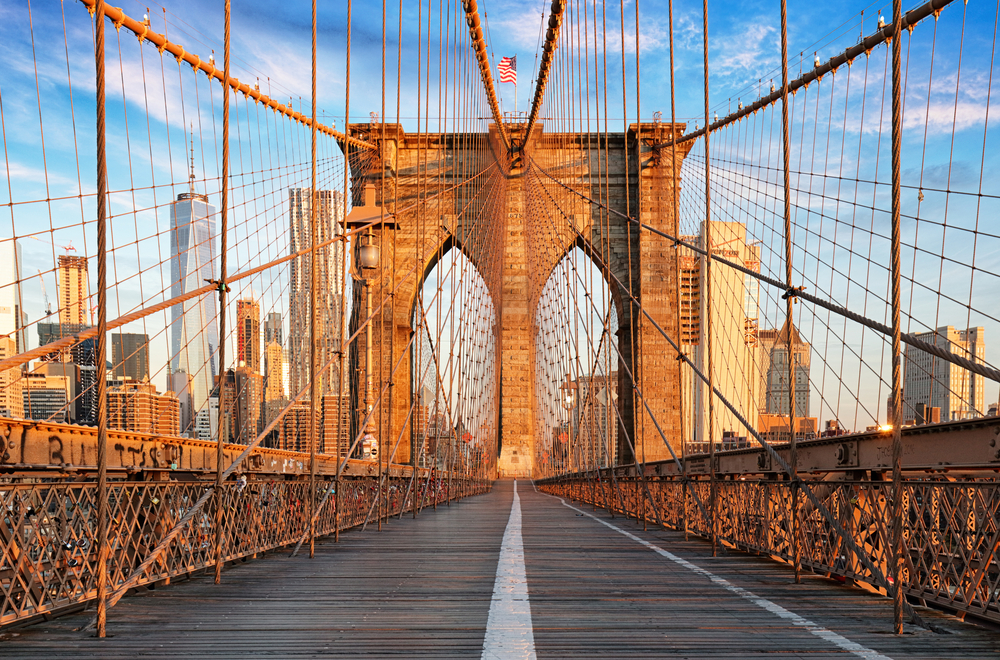 Take The Train Into The City From The Airport
There are three main airports where you will land when you arrive for your NYC vacation: JFK, Newark, or La Guardia. No matter which airport you land in though, you will have to travel a bit farther to get into the city. You can take a taxi or Uber, but by far the cheapest path to the city is via train.
First, take the airport shuttle bus to the train station, then enjoy the ride into NYC. There are a few different lines you can take depending on the airport and your destination within the city. To save stress, do some research ahead of time to figure out your route and use Google Maps as well. It will be about an hour or more of travel between the airport and the city proper. For more info on using the metro, keep reading.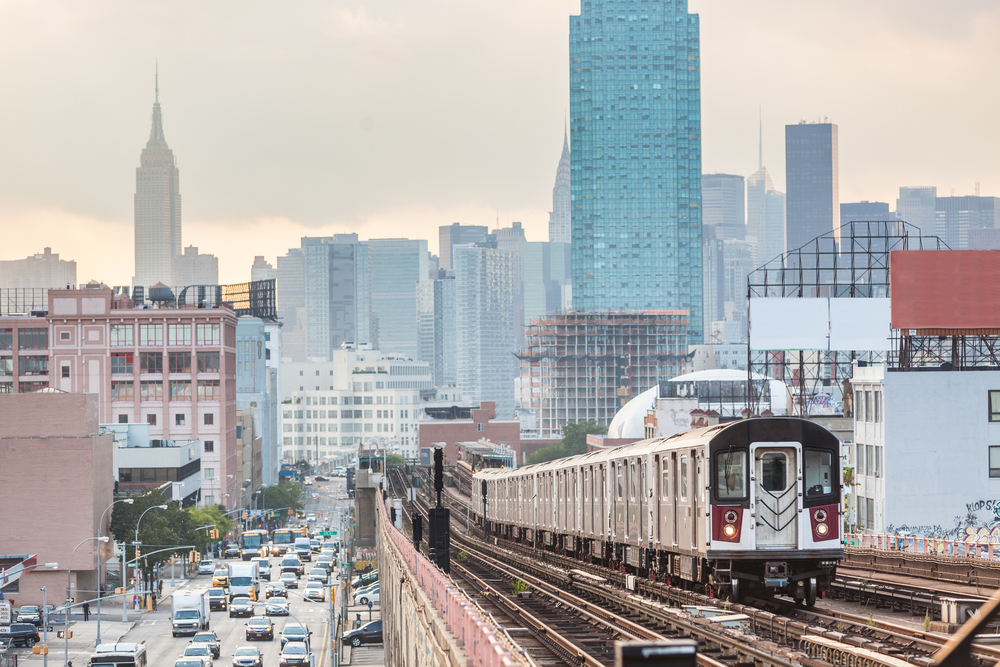 Use The Metro Or Walk
New York is a relatively compact city that makes walking between attractions easy as well as affordable. When you do not feel like walking or are going farther away, the metro, or subway, is a great option that is also pretty affordable. Get the MetroCard to pay $2.75 per ride.
Better yet, pay $33 for seven days of unlimited rides. Even if you are not staying seven full days, if you use the card at least eleven times, it will pay for itself. Overall, the metro is the best way to travel around New York on a budget. You can buy your MetroCard online ahead of time or at kiosks at metro stations.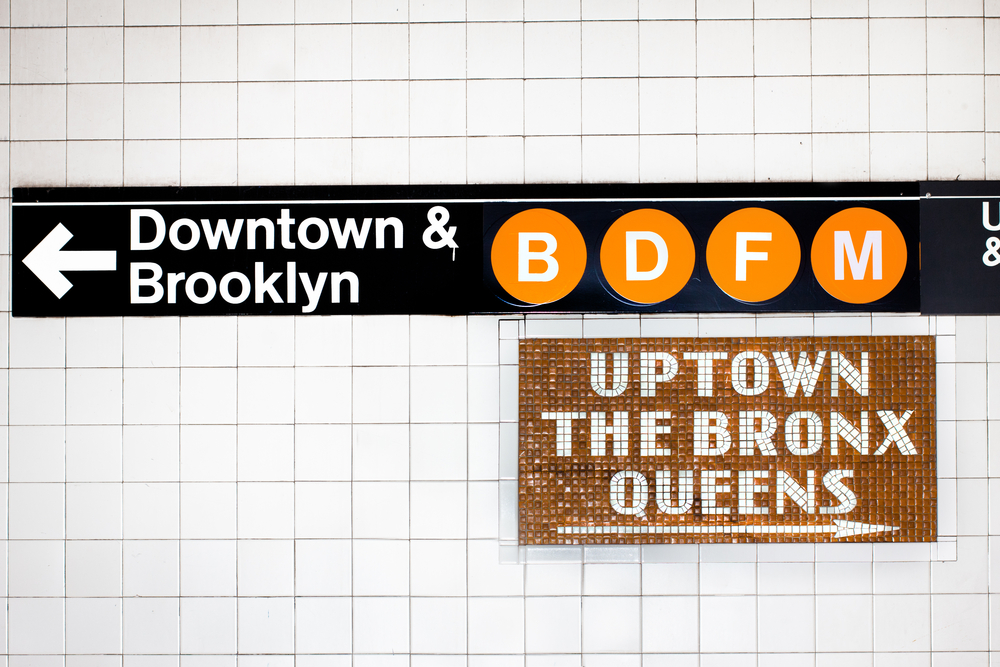 Cost Compare And Possibly Get The New York Pass
Purchasing the New York Pass is another great way to save money. This prepaid sightseeing card will get you into over 100 attractions, including some of the most popular places, such as the Empire State Building, the MoMA, and the MET. Using the card will save you both money and the hassle of standing in lines and buying tickets for every place you visit.
However, the New York Pass is not for everyone, so you must compare the price of the card with the prices of the places you want to see. You can buy a pass for 1-5, 7, or 10 days. The price starts at $134 for adults. Overall, the pass is best for people who want to see as many tourist attractions as possible. This is a great way to see all the sites, especially if you are spending as long as a week in New York!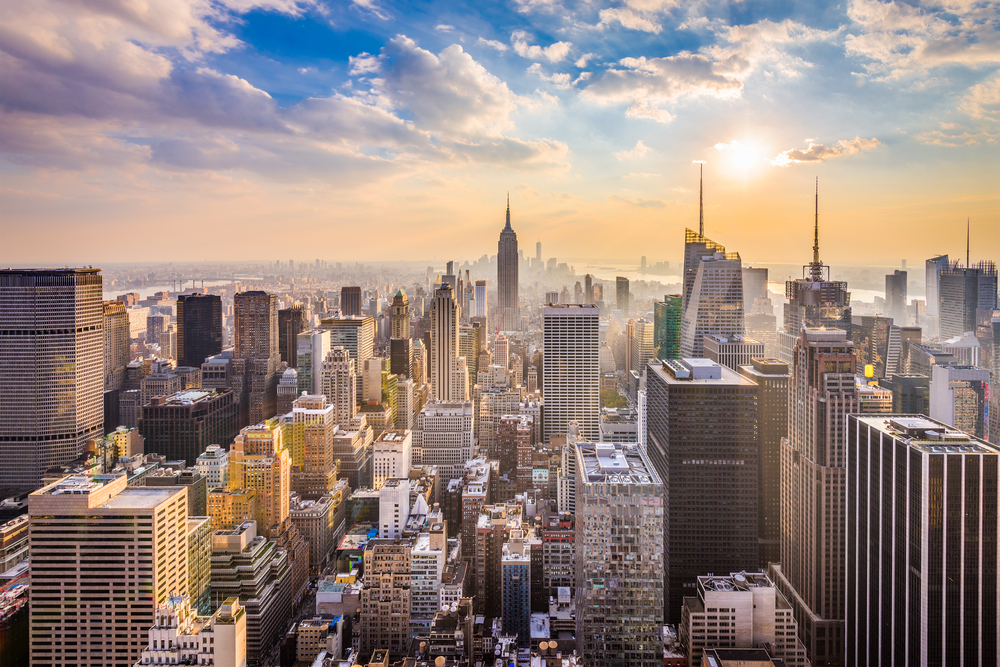 Take The Staten Island Ferry For The Best Views
One great way to stay on budget is to find some great free views of New York City. Finding these views is not as hard as you might think, and we have a few options for you. First up is the panoramic scene you will discover from the Staten Island Ferry. The best part of riding the ferry is that it is totally free!
The ferry goes right by the Statue of Liberty, so you will get this famous view without paying for a tour. When you get to Staten Island, you can hop back on the return ferry or explore the neighborhood and maybe grab a bite to eat in this cheaper part of New York.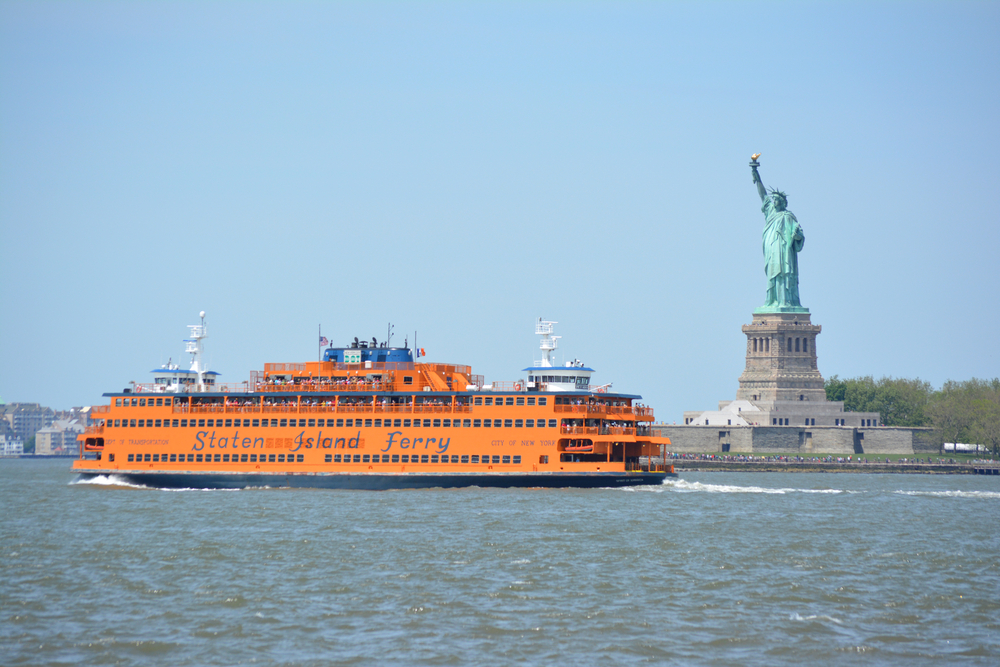 Visit The Vessel For Free Views Of New York

The next NYC free view is from the Vessel in the Hudson Yards. This is a very unique, surreal building created from 154 interconnected flights of stairs. It was designed by architect Thomas Heatherwick and opened in 2019. You can climb to the top of the 150-foot structure to get views of the city and Hudson River. You must get a timed ticket ahead of time to visit, but the tickets are free. You have to get your ticket the same day you plan on going, so make sure to reserve a time as soon as possible before they run out.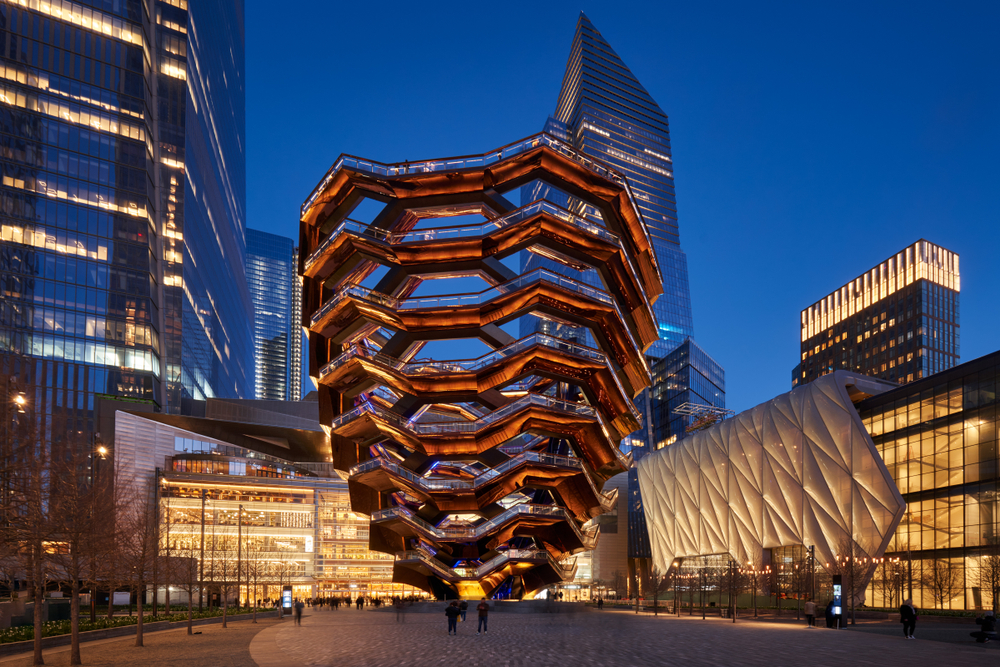 Walk The Brooklyn Bridge For Free Views
The Brooklyn Bridge is a magnificent New York landmark, and you have to see it up close and personal while on your NYC vacation. It takes about 30 minutes to walk the length of the bridge, though it might be longer if you stop to take a ton of photos. And trust us, you will want to take a lot to fill up your social media! This is where you find some of the best free views of Manhattan in all its skyscraper glory.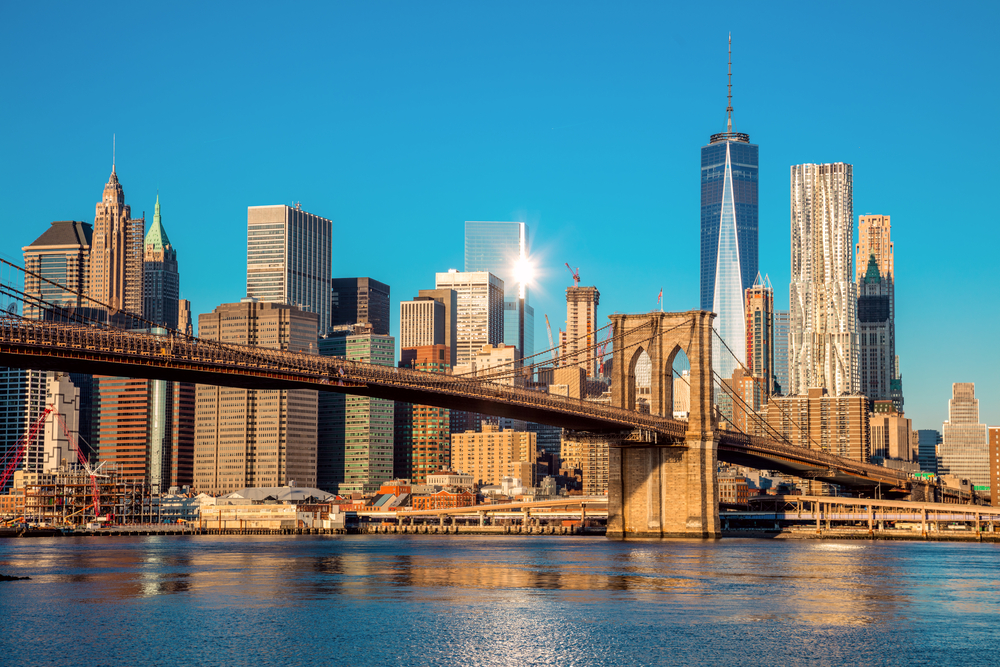 Find Free Nature Escapes in the City
If large cities are not your usual vacation or you just want to find some peace in the loud city, head to some natural areas, without spending a penny! One of the best free things to do in New York City is exploring public parks.
NYC has plenty of pretty parks, but none is greater and more well known than Central Park. This 38-acre oasis is full of walking trails, sprawling lawns perfect for picnics, sculptures to discover, and many fun things to do. If you are in the city in the spring, go to Central Park to see the cherry blossoms, or if you visit in the fall, the park is full of golden trees.
There are so many things to do in Central Park that you really shouldn't miss!!
Next, you need to check out the unique High Line Park. This spot of green was created in 2009 atop a decommissioned, elevated rail line. Walk along the mile and a half long path while enjoying great views and the way nature and manmade elements combine. Your New York on a budget vacation deserves some greenery along with the steel-colored buildings and streets.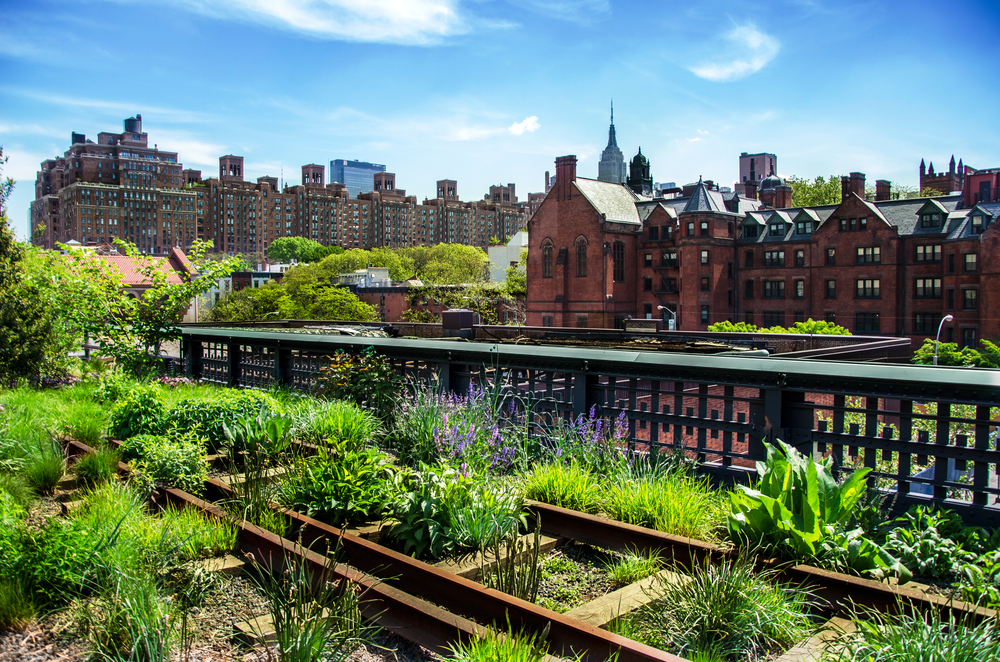 Visit Museums When They Are Free
Some of the most popular tourist attractions in New York are the many art and history museums. Visiting all of them at full price can be damaging for your wallet, but most of the museums offer free days and times or are pay as you wish. This might be confusing, but museums that offer pay as you wish tickets allow you to pay what you want, but you must buy the tickets over the counter at the museum by simply telling the cashier how much you want to pay. Some pay as you wish museums include the American Museum of Natural History, the Metropolitan Museum of Art, and the Brooklyn Museum.
If you would rather enjoy some museums completely free of charge, write your schedule to accommodate the free days at these museums. Spend time at the 9/11 Memorial on Tuesday from 5 to 8. Visit the Museum of Modern Art on Friday from 4 to 8. Walk through the New York Botanical Garden any time on Wednesday. Taking advantage of free days at museums is a huge tip for visiting New York on a budget and should not be ignored.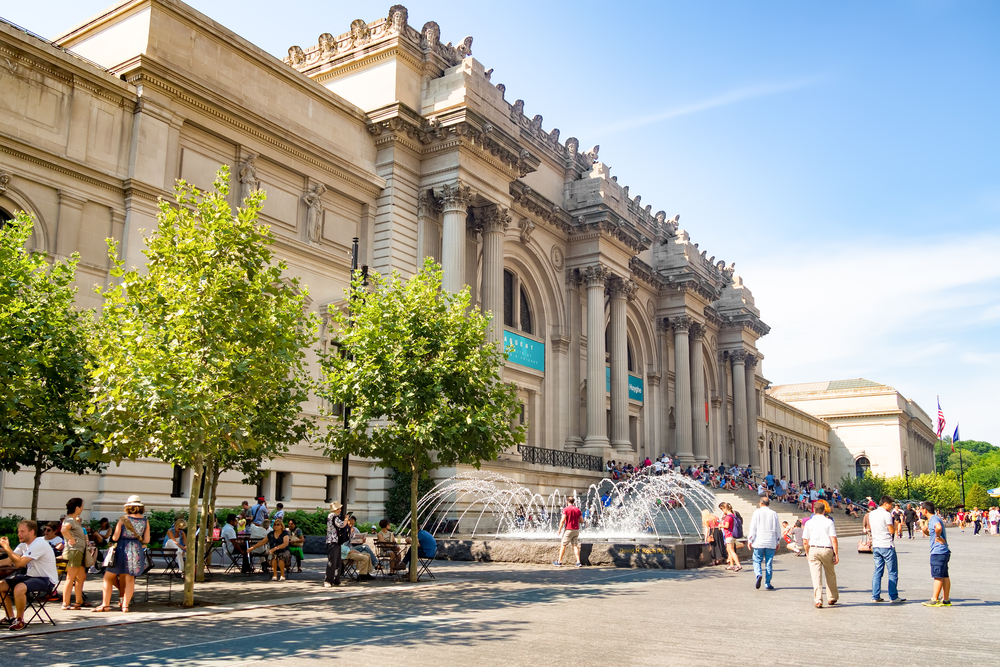 Eat Street Food To Save Money
New York City is full to the brim with fancy, world-class restaurants, but if you truly want to stick to your NYC budget, you might be avoiding those. However, that doesn't mean you can't enjoy some good food! Many of the more pedestrian streets are often lined with street food vendors and these places make for a fast meal as you walk to your next destination.
While the food is cheap, it does not necessarily lack quality! Terrence loves to grab a hot dog from these stands, and you can't beat the $1 slices of pizza. Chinatown also has great, cheap food to devour. If you aren't sure what stall to choose, look to see which one has the longest line, bonus points if there are locals waiting as well. You will learn that New York on a budget is not synonymous with bad food.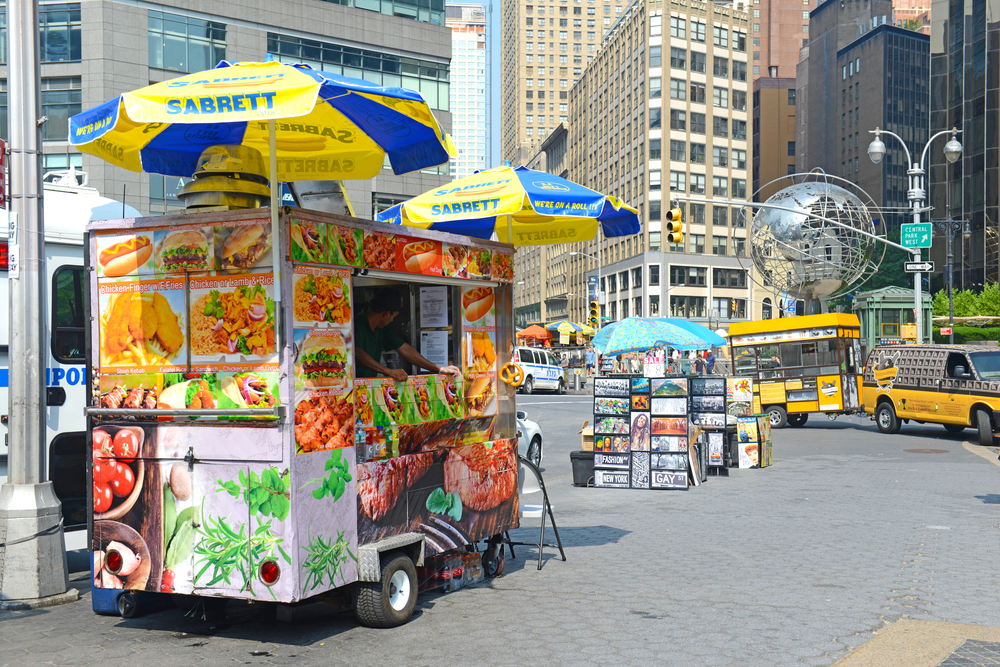 Eat And Drink During Happy Hour
While street food is great for lunch, you might want to sit down and eat a bit more for dinner. To save money, hit up restaurants and bars during happy hour. The exact times and deals for happy hour vary depending on the place, so you might want to check their websites beforehand. Or you can always look for signs advertising happy hour set out in front of the restaurants. For the most part, happy hour tends to begin around four o'clock and goes much longer than just an hour.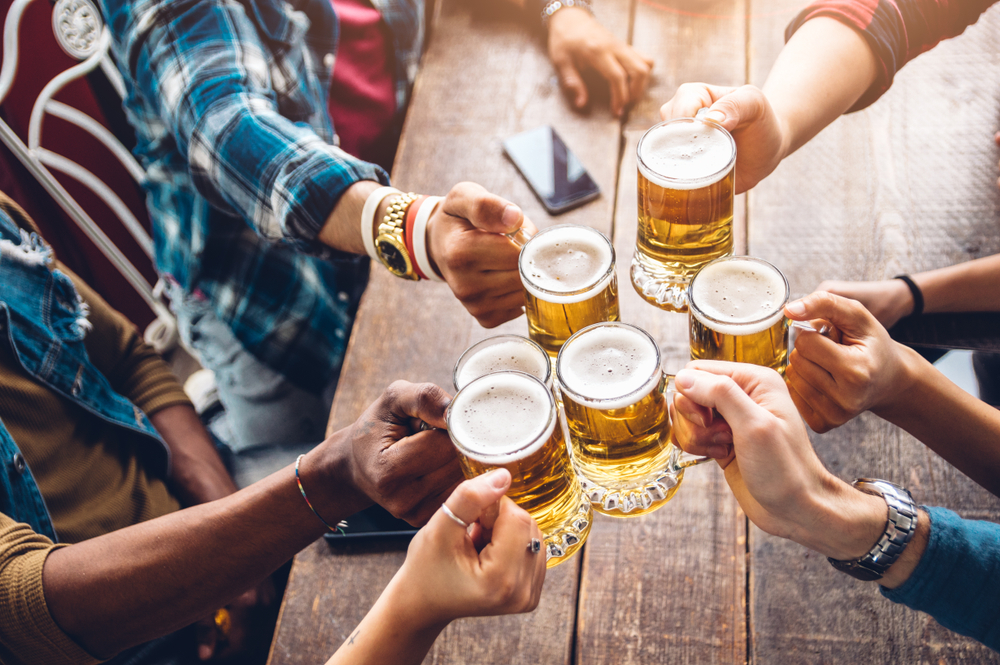 Take A Free Walking Tour
A free walking tour is a perfect way to see NYC, allowing you to learn about the history and relevance of many famous sites. There are walking tours of all sorts of lengths and types in nearly all districts of the city. Are you interested in architecture, history, or food? There is a tour for everyone! There are many companies dedicated to giving walking tours, running mostly on donations. Check out some of these and make sure to book in advance to secure a spot: Big Apple Greeter and Free Tours by Foot.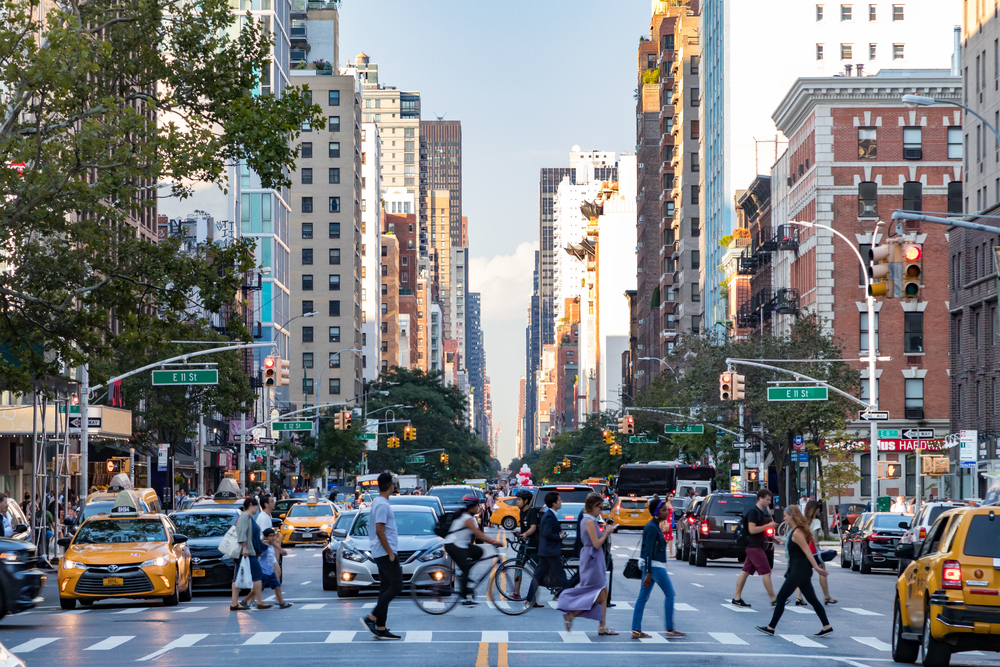 Enjoy a Free Day at the Beach
You might not immediately think of beaches when you picture a New York vacation, but the city is nestled along the coastline. There are a few beaches within an hour or so of Manhattan, including Rockaway Beach, Brighton Beach, and Coney Island. Access to the water is free, so make sure you pack your swimsuit and some towels. You can lounge while working on your tan or take a dip in the water. The iconic boardwalks near the water are perfect places to grab some food or find a shady place to people-watch.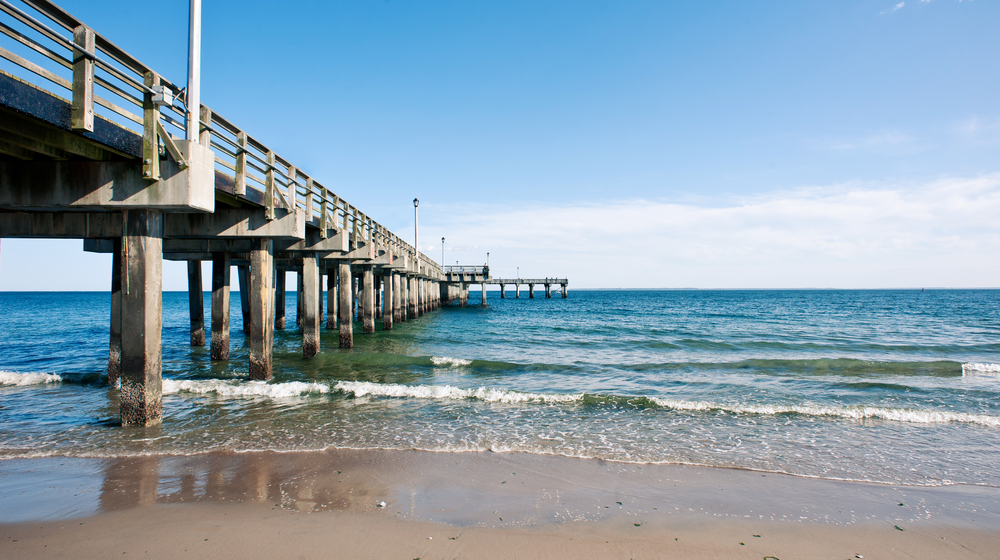 Use Student Rush or the Lottery for Cheap Broadway Tickets
Seeing a show on Broadway is often an NYC bucket list item, but tickets can be quite pricey. There are ways to get cheap tickets, but it involves some luck and planning. For each of these options, you must wait until the day of the performance to make your move. First, if you are a student, you can utilize the student rush. To do this, bring your student ID to the box office as soon as it opens to snag a ticket for as low as $20.
If you are not a student or there are no rush tickets available, you can enter the lottery. Names are usually taken a few hours before the show starts and though it is very last minute, it is worth it for a great deal. Not all Broadway shows offer a lottery, but even some big ones, such as Hamilton, make scoring a low-priced ticket possible. Victoria has seen Wicked a couple dozen times, mainly thanks to winning the lottery.
One more way to see a Broadway show might be tough on your legs but is again worth the effort to save money. Standing room only tickets are sold once there are no seats available. Whichever way you want to go, make sure to do research ahead of time so you know where to go, at what time, what kind of tickets there are to choose from, and how many are allowed per person.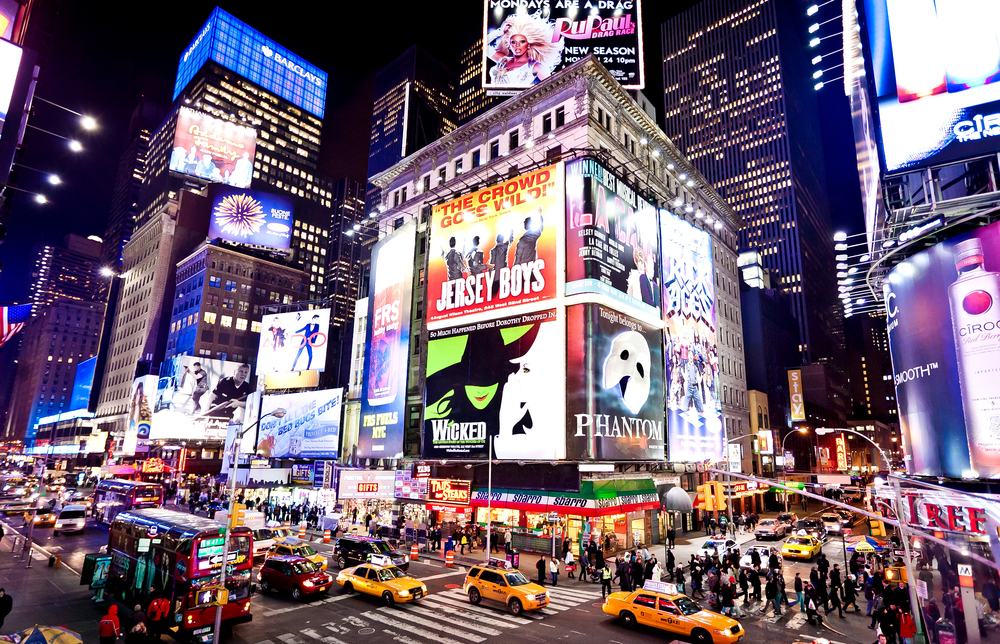 See Off-Broadway Shows To Save Money
In the theater world, off-Broadway is similar to off-brand clothing. The shows are smaller productions, cost less, and are maybe not as well known, but they can be just as good as the big titles. In fact, many Broadway shows had their start in smaller, off-broadway theaters. Shows such as Hamilton, RENT, and Little Shop of Horrors were once off-Broadway before hitting it big!
Seeing an off-Broadway show can be one of the cheap things to do in NYC that you enjoy on your trip. To book tickets, you can go online or visit the theater's box office.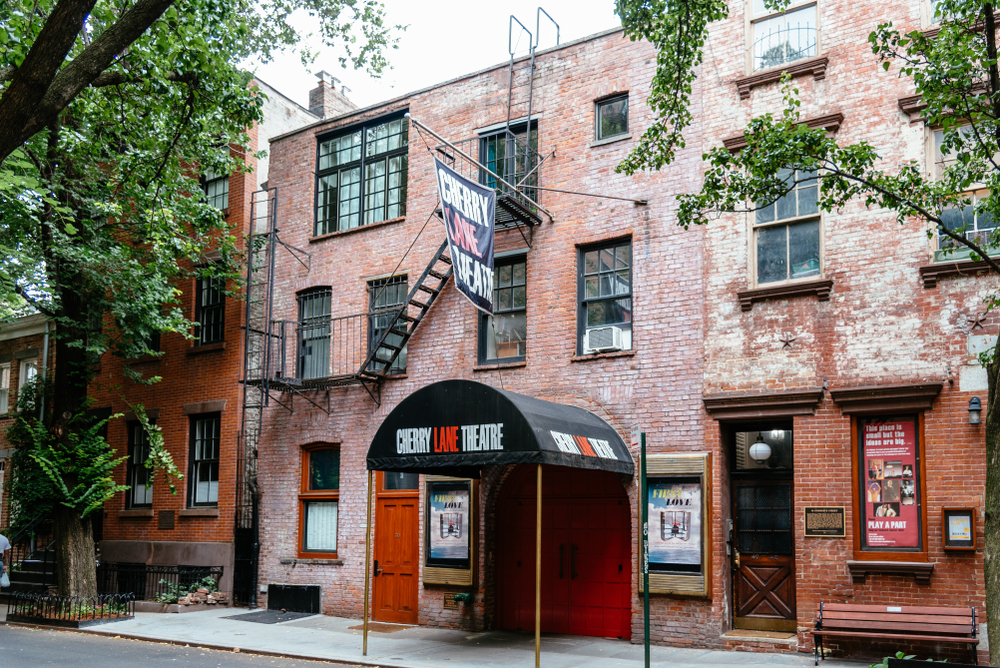 Where To Stay In New York On A Budget
An important aspect that needs to be considered for your NYC budget is the cost of your accommodation. Airbnb has plenty of cute, modern, and affordable places to choose from for your New York vacation. Here are a few selections for you to check out!
Skylight Bedroom in Gorgeous Private Rooftop Apartment
This pretty apartment is perfect for a couple's getaway. Found in a renovated townhouse in Bushwick, it is not far from Manhattan. With self-check-in and modern amenities, it is a great, no-hassle place to stay while in the city. This apartment also gives visitors access to a private rooftop deck perfect for a romantic drink at the end of the day.
Check Rates: Airbnb
Air B and B at the Grand Old Mansion
Found in Brooklyn, this spacious studio apartment is full of pretty and modern furnishings. The claw-foot tub will be an ideal place to relax after a day of walking the city. There are plenty of restaurants and bars to try in the neighborhood. Midtown Manhattan can be reached with public transportation in about thirty minutes.
Check Rates: Airbnb
The Sunset Affair
Another Brooklyn choice, the Sunset Affair was named for the sunshine that streams through the windows. This apartment is a bit bigger and can accommodate up to six guests. The open floor plan provides plenty of space to spread out. The property is close to public transportation and is walking distance to many restaurants and coffee shops.
Check Rates: Airbnb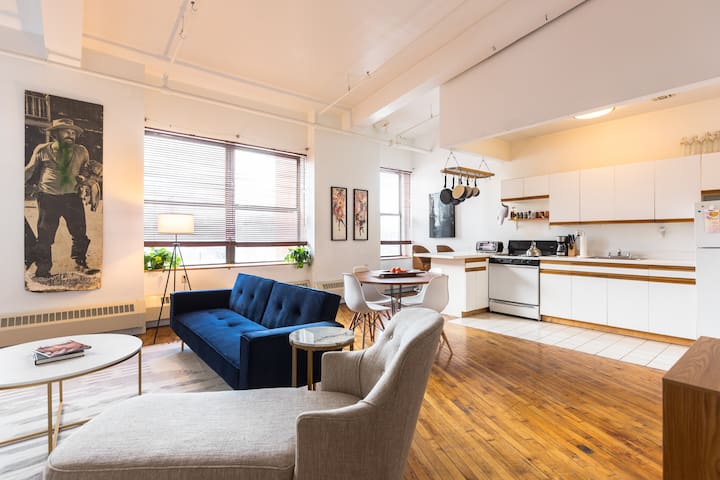 New York is a luxurious city, but your wallet does not need to pay the price. It is easy to visit New York on a budget if you follow our insider tips. There are so many free and cheap things to do in NYC so your trip will not lack fun even if you do not want to pay full price. As long as you are conscious of how much things cost and plan ahead, you can visit the Big Apple without breaking the bank.