There is plenty of information on the web about planning a trip to Disney World, but most of it focuses on what you should do. We even have a Best Shoes For Disney World post that tells you what to do and exactly which shoes to pack for your trip. But this guide is different. This is going to tell you what you should AVOID doing when planning a trip to Disney. Don't worry, it isn't all as scary as you may think or jaded Disney-haters lead you to believe.
We are annual pass holders, live an hour away from the parks, and have been to Disney World hundreds of times. We aren't just another random person on the web who has planned a trip to Disney one time and thought they knew it all. We are locals who go multiple times a month. We are going to talk to you about the things you may not have even thought of when planning a trip to Disney.
We have been to Disney World countless times at this point and have made countless mistakes. This [unfortunatly] has given us first-hand knowledge on what you should NOT DO when planning a trip to Disney. Many people get a bad taste in their mouth from a trip to Disney because they most likely MADE these mistakes or didn't know how to avoid them. We KNOW that Disney is the most magical place on earth and have put together this list of what you should 100% avoid when planning your trip to Disney World!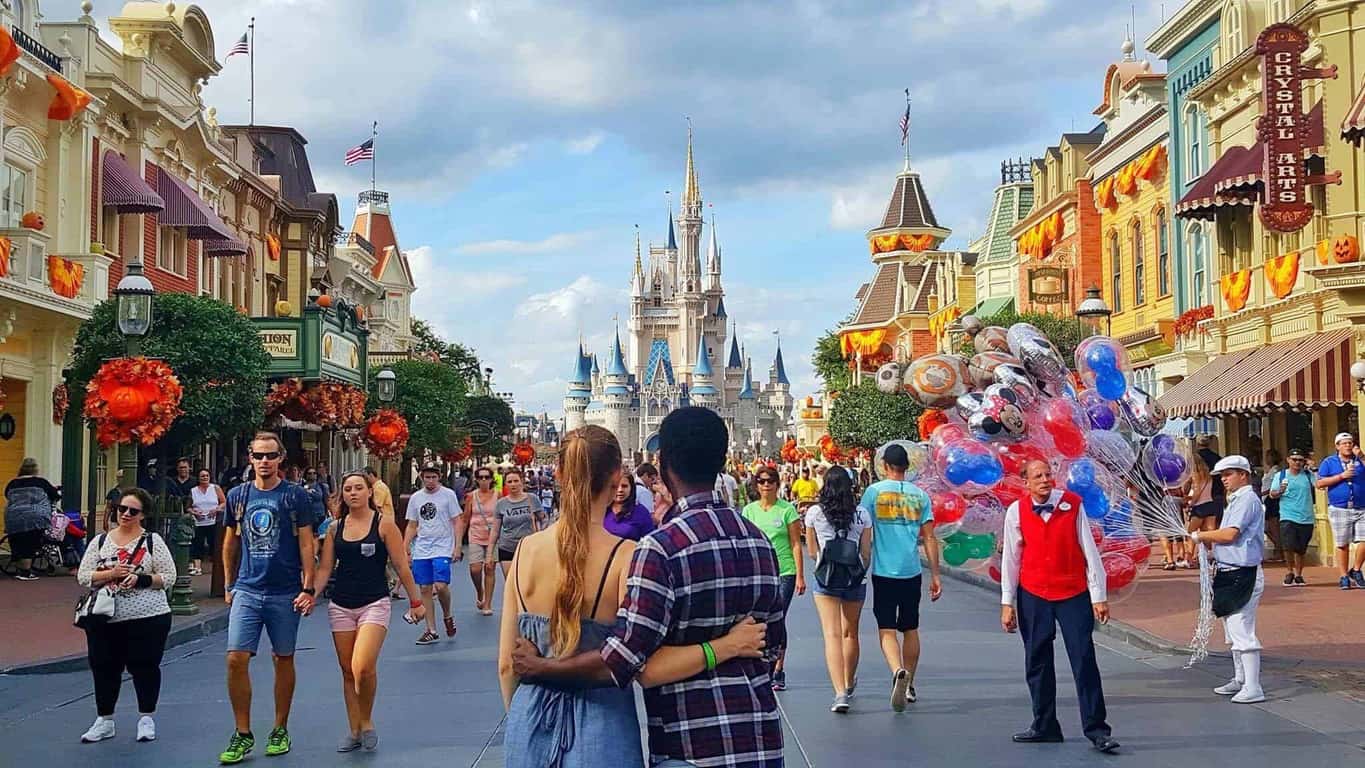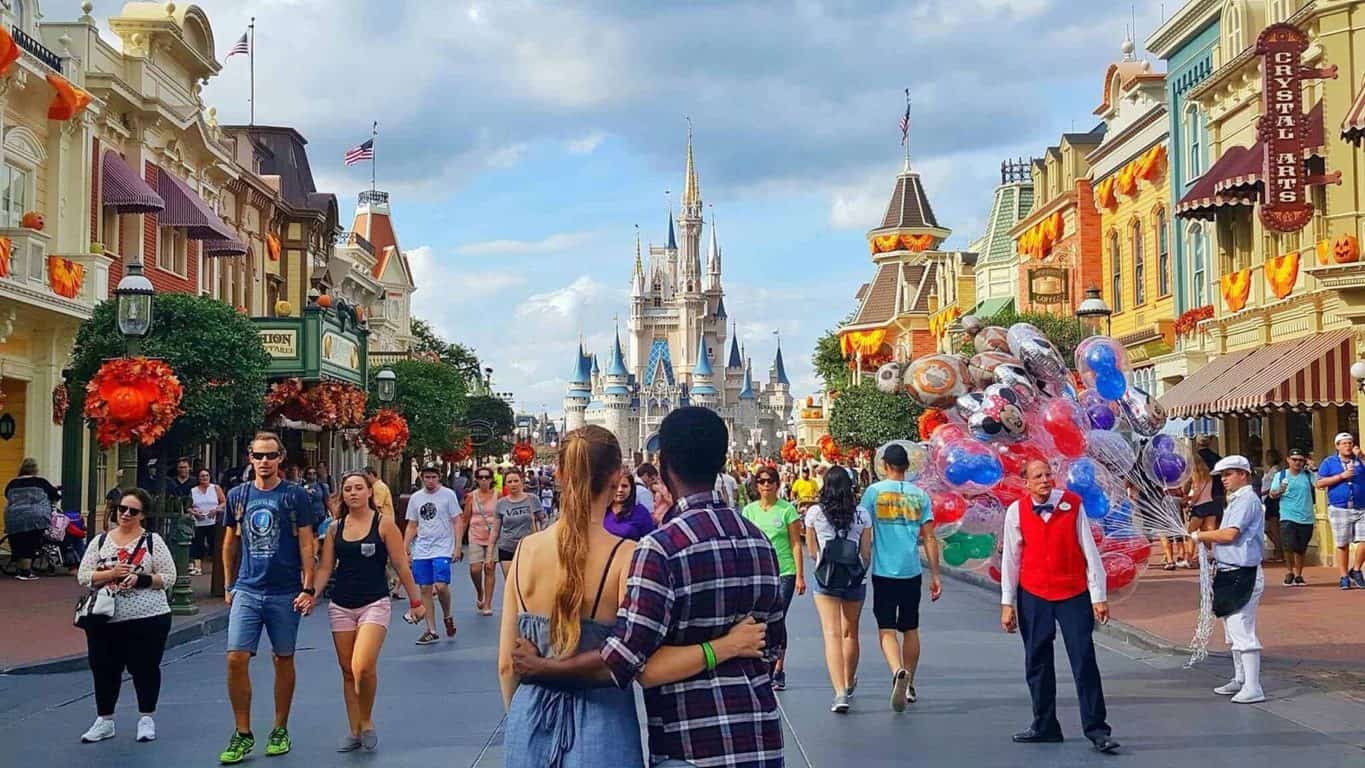 7 Big Mistakes To Avoid When Planning A Trip To Disney
Mistake #1: Spending Too Much Time At The Magic Kingdom
When people are planning a trip to Disney World, a common mistake we see is spending too much time at the Magic Kingdom. When people think of "Disney" they automatically write off all other parks and only think about Cinderella's Castle, Main Street, and Space Mountain. As a result, people planning a trip to Disney put too much focus on the Magic Kingdom and often spend multiple days here.
As locals and annual pass holders, this is a huge mistake when planning a trip to Disney because the Magic Kingdom can be extremely crowded with long lines, stressful environments, screaming children and more. When we talk to people who hated their trip to Disney and we ask them what parks they went to, they generally have spent a lot of time at the Magic Kingdom.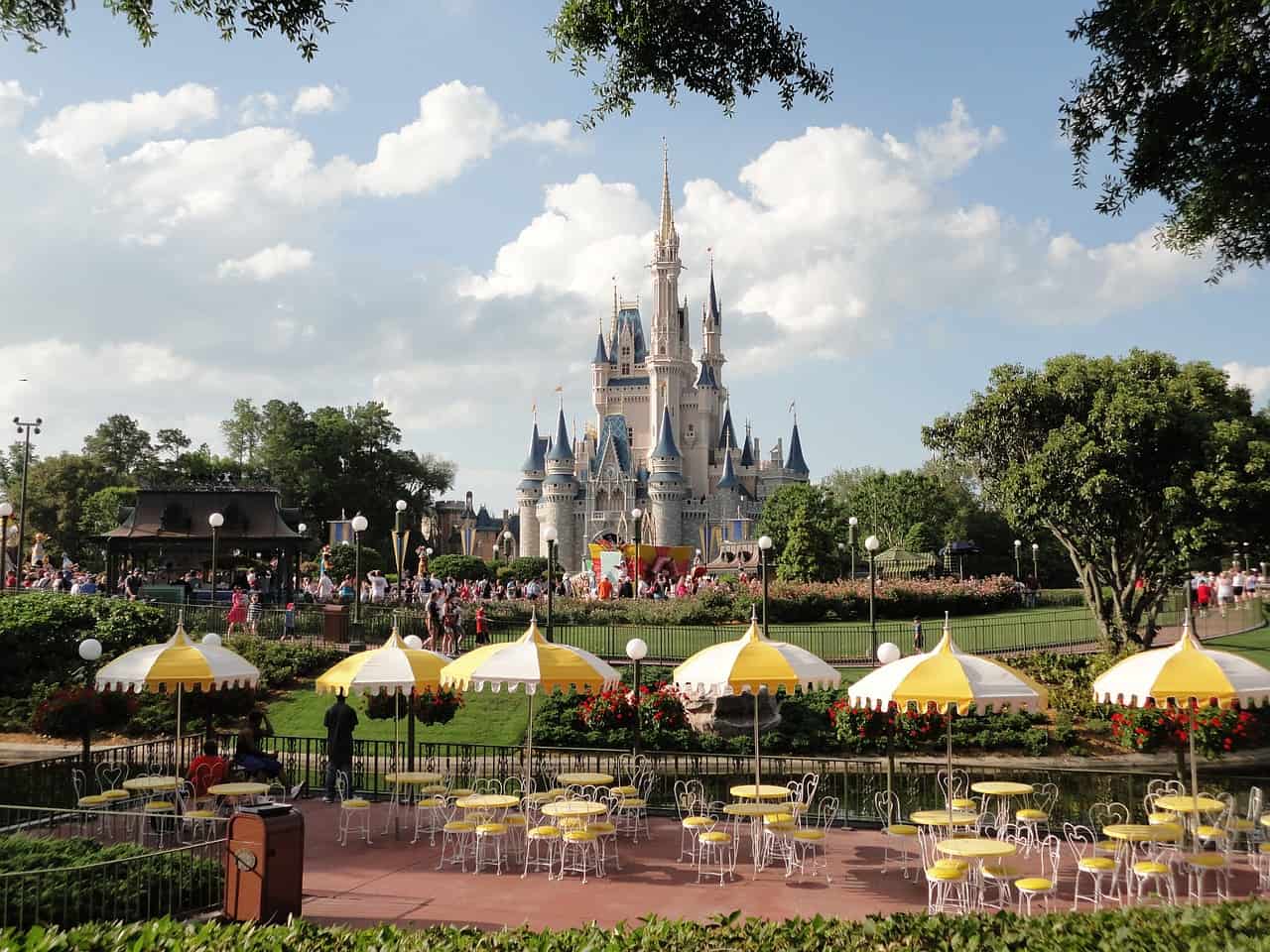 The Magic Kingdom is the most popular and famous park at Disney World and it sees 50-60K visitors PER DAY! The Magic Kingdom sees 20+ million visitors per year while other parks like Epcot only see 11 million. As a result, the park is very crowded and people traveling to Disney have a terrible time.
This isn't to say that you shouldn't visit the Magic Kingdom when planning a trip to Disney World, it is just to say don't put too much time and focus on it. This isn't an article to sugar coat the experience. The Magic Kingdom is usually quite crowded, even in the off-season [that doesn't really even exist anymore!] and lines for popular rides can be quite long.
Even if you want to just walk around and not ride any rides at all, you will still be shoving past people the entire day. Go, visit the Magic Kingdom for one day and if you really loved it visit it for a half day. But spending too long here is a big mistake when planning a trip to Disney and can result in anger and frustration if not done properly.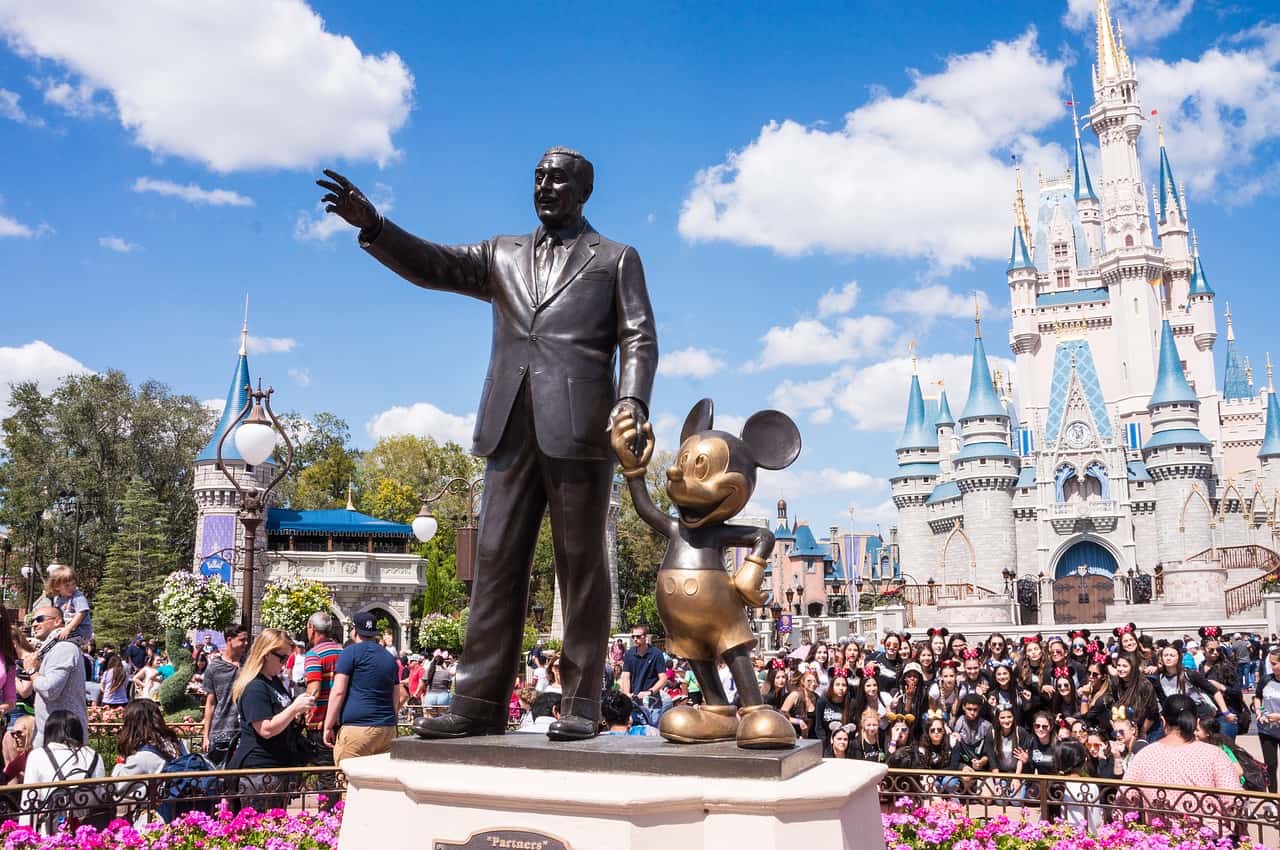 Mistake #2: Not Understanding How To Use Fastpass+
PLEASE! If there is one mistake that you should not make when planning a trip to Disney World, this is 100% the one! We cannot count how many times we have met or talked with someone who hated their trip to Disney and cited the reason why as being that the lines were too long and you "only got three fast passes."
Let's break it down easily. When you are planning a trip to Disney, you can sign up for FastPass+ within 60 days of your arrival date if you are staying at an on-site hotel that will be providing you with Magic Bands or 30 days otherwise.
You will get to sign up for THREE fast passes and they must all be at the same park. So if you are going to Epcot, all the fast passes MUST be for Epcot. Okay, now that is done right? WRONG! As soon as you use your third fast pass or the time passes, you can immediately go to your My Disney Experience app or to a fast pass kiosk at the park and sign up for more fast passes.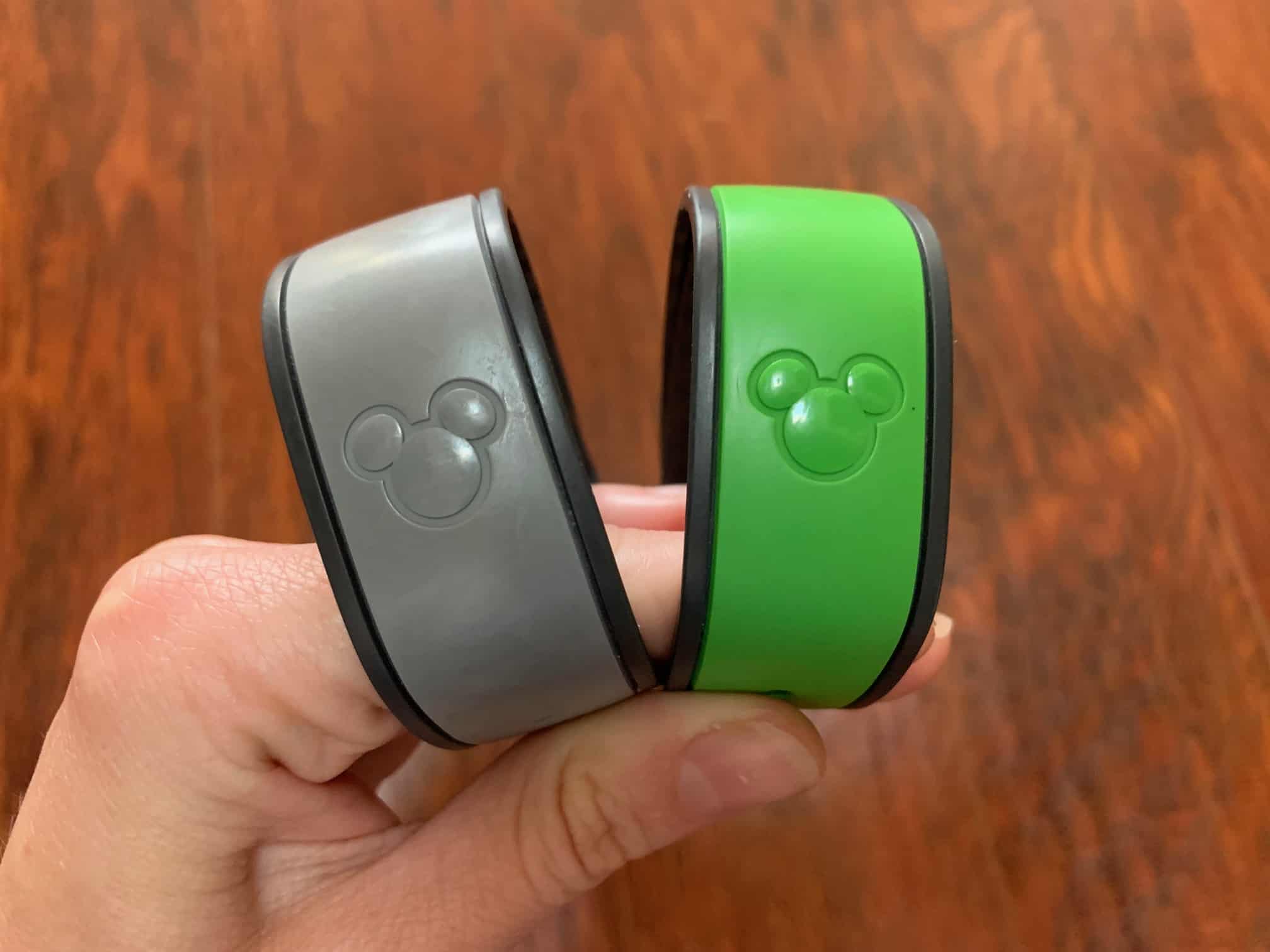 You can actually sign up for an UNLIMITED number of fast passes per day and the additional fast passes after the first three DO NOT have to be used at the same park! Once you use your three fast passes at Epcot, you can head to the Magic Kingdom for fireworks and sign up for fast passes there. As soon as you ride the ride and use the fast pass, you can immediately sign up for a new fast pass as long as there is availability.
Now, of course, the most popular fast passes may be used up by the time your three fast passes are completed. Our advice to you when planning a trip to Disney World is to do all of your "big rides" early in the morning when you arrive. Those will be the rides where the fast passes will be used up quickly. Once you use all your fast passes early in the morning [1 can be used per hour they cannot overlap] then you can have plenty of time left in the day to sign up for and utilize additional fast passes.
By signing up early before your trip for the fast pass experiences you MUST SEE and by completing them early in the morning, you are opening yourself up for a full day of utilizing fast passes for other rides you want to experience.
Another fast pass tip when planning a trip to Disney World: when booking additional fast passes, don't book really far into the day. For example, you use your last fast pass at 11am. Now you have a window from 11:30am-park close to book fast passes. It would be a big mistake to book a day-of fast pass at say, 7pm. This is over 7 hours of time where you won't be able to book other fast passes. Unless that 7pm fast pass is for a ride you just have to visit, skip that and book the soonest available fast pass.
If your fast pass ends at 11am, try and get a fast pass for 12pm. As soon as you use the 12pm fast pass see if there is one for 12:45pm. We have done this countless times and it is a great way to use the Fastpass+ system to get unlimited rides. This is something people may think they have a handle on when planning a trip to Disney but is a HUGE mistake because people often only book three fast passes and then complain that the lines are too long and fast passes suck. Don't be that person!
If you have additional questions, please ask us in the comments and we will help as much as possible! You can also check out the FAQ on Fastpass+ on Disney Website.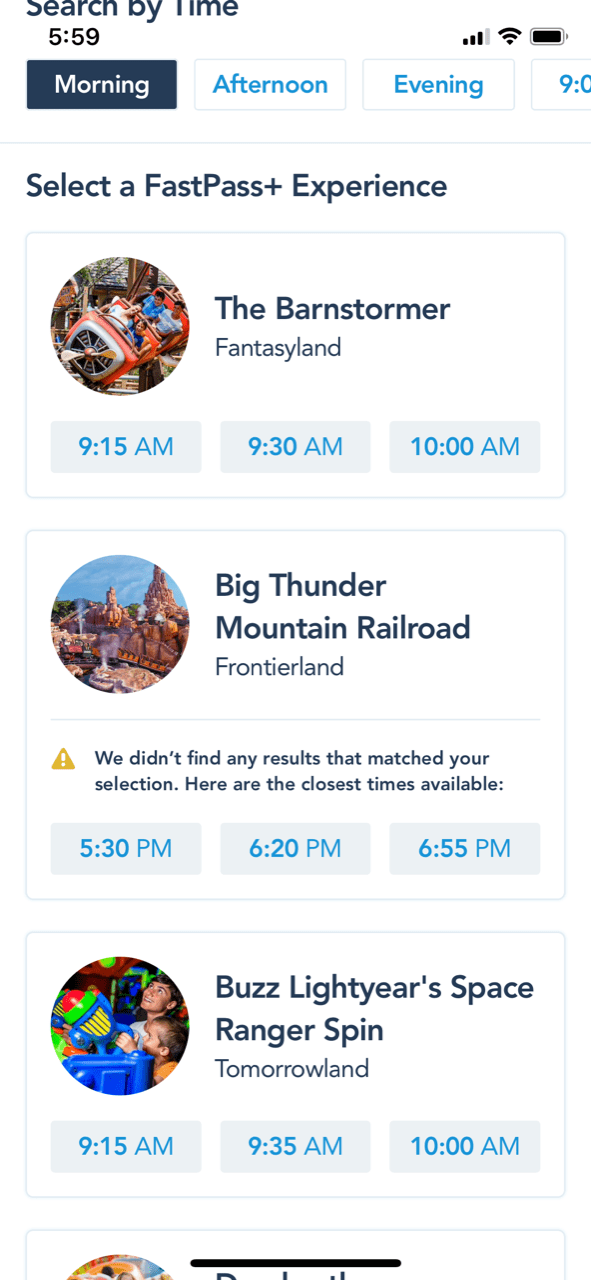 Mistake #3: Being Unprepared For The Florida Weather
Florida is hot. The majority of people who are planning a trip to Disney World are NOT from Florida and are generally not from a hot location at all. Unless you are from a location that has a similar climate to Florida, you will be shocked at just how bad the heat and humidity are. If you are planning a trip to Disney in the Florida winter, you will be in for a real treat as we generally get pretty good and enjoyable winter weather.
That being said, if you are planning a trip to Disney World during April-November, you need to be prepared for the heat and humidity. What makes this hot weather worse is being in a massive crowd of people standing in a hot line while the children are crying and it just keeps getting hotter. Thankfully, if you are planning a trip to Disney during a hotter time of year, there are some tips you can follow to avoid being underprepared.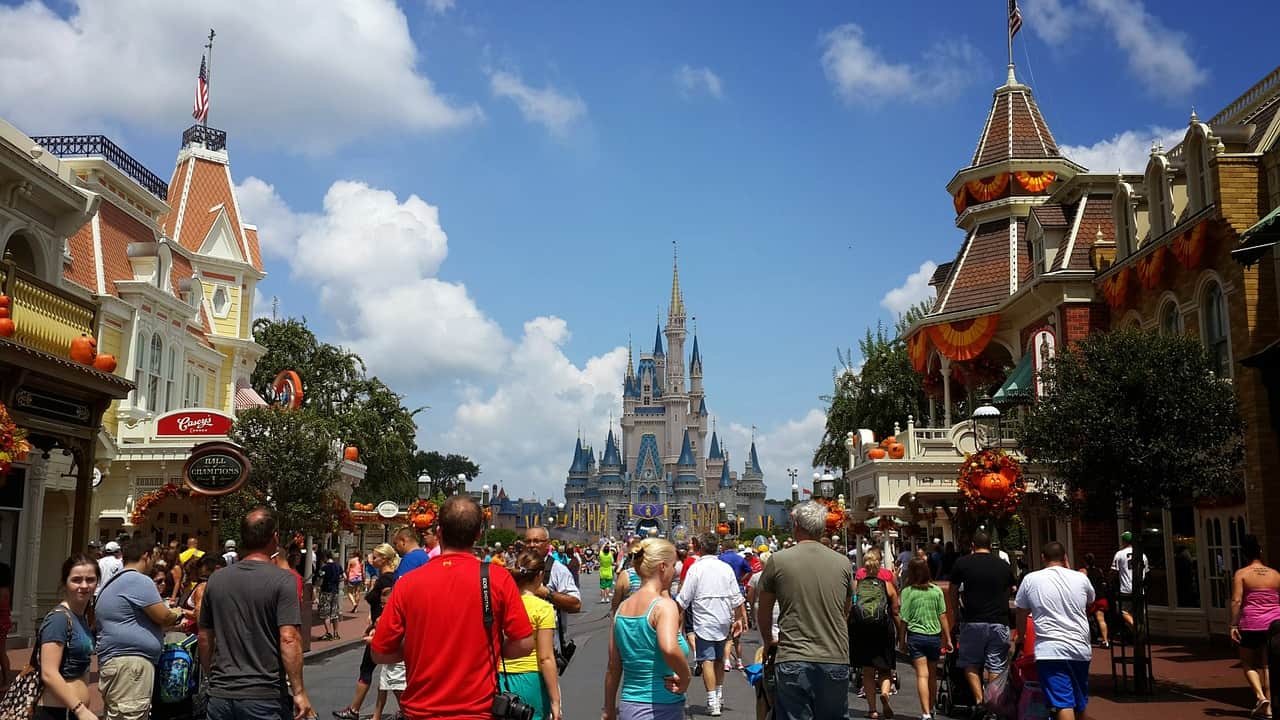 Being underprepared for the hot weather is a HUGE mistake people make when planning a trip to Disney and can result in a trip to medical or worse if you aren't careful. Our first tip is to STAY HYDRATED! Don't spend tons of money on water at the parks. Instead, bring your own filtered and refillable bottle of water to the parks. This is the water bottle we use and bring with us every time we go to Disney.
You can fill it up at any water fountain or water bottle fill station [these are new to Disney Parks and have filtered water] and you will always have filtered water on you at all times. If you aren't bringing your own bottle [but we do highly recommend it] you can go to any food kiosk or Starbucks and request a free cup of iced water. This is a great and free way to hydrate without buying an expensive and wasteful bottle of water.
Dehydration is the number one reason people see medics at Disney World. The heat and can to you quite quickly and will make you feel faint. You can avoid this by drinking a ton of water. There are plenty of bathrooms all around Disney so there will always be one nearby.
Another weather tip when planning a trip to Disney World is to wear and utilize sunscreen. We see sooooo many people at the Disney Parks who are sunburned. One day of being sunburned and you will feel crappy the rest of your trip. The Florida sun is NOT something you should mess around with. Keep a bottle of sunscreen handy and reapply at every possible chance.
Even better, we recommend wearing lightweight long sleeve shirts like this one or dresses for sun protection. This will allow you to avoid sunscreen while still beating the heat and scorching rays of the sun. We wear lightweight dresses and longer shirts when visiting Disney and it honestly does a fantastic job of keeping you cool.
Something you may not consider when planning a trip to Disney in the warmer months is that we also get rain storms. The rain and lightning in Florida is incredibly unpredictable and will happen pretty much every day during the summer. We recommend buying ponchos online in advance. Ponchos are the perfect thing to bring with you to Disney as they pack up small and are way cheaper online than buying one once you are at the Disney Parks. You can buy family packs of ponchos online for a really affordable rate!
If you are planning a trip to Disney World during the rainy season, we highly recommend choosing to wear a pair of quick-dry shoes or even packing a secondary pair to wear after the rain ends. Walking around Disney World all day in wet shoes really sucks. We know because we have done it! These Vionic Shoes dry really quickly and are our "rain" pair of shoes for visiting Disney. We also pack a secondary pair if it will be really rainy.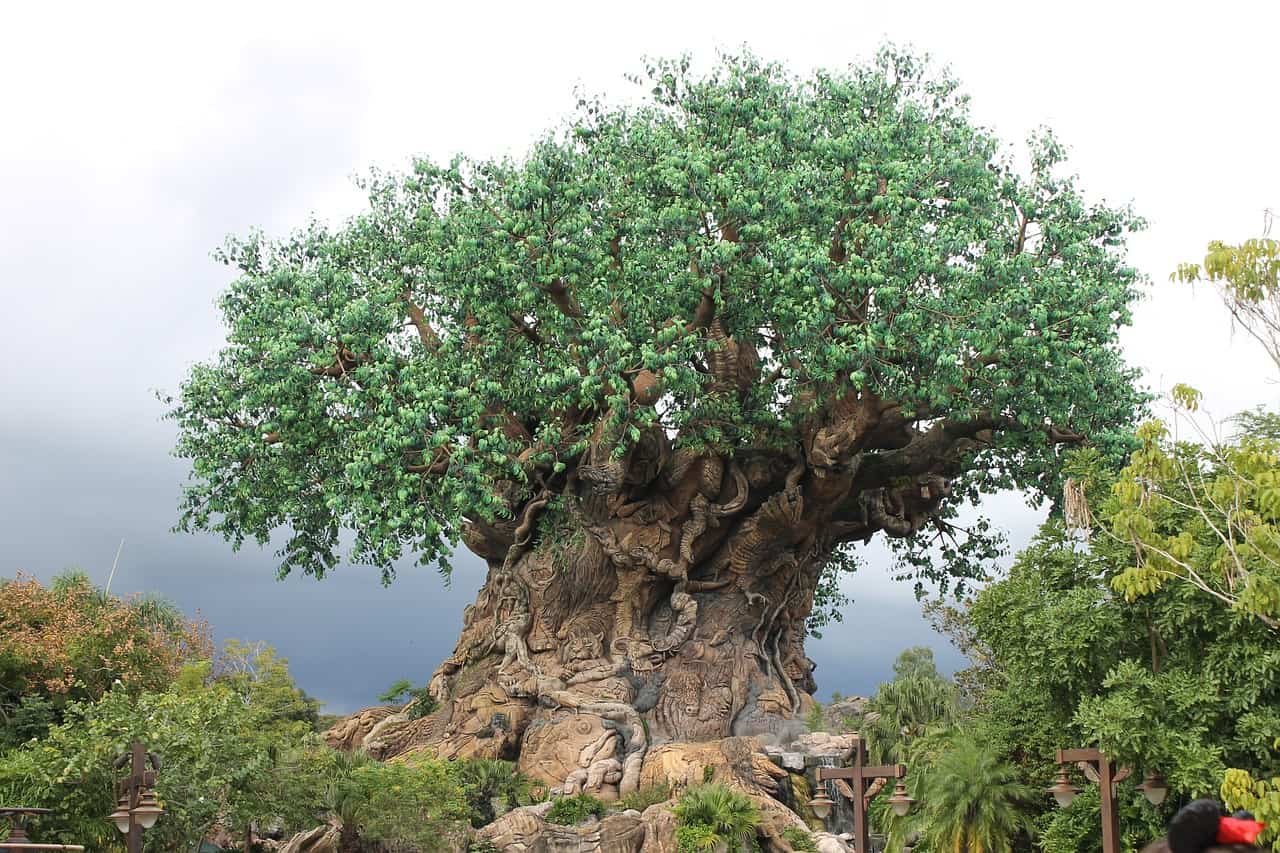 Mistake #4: Completely Writing Off Epcot
Many people write off Epcot when planning a trip to Disney World. This is a huge mistake as Epcot is the best park at Walt Disney World. First off, Epcot has been our favorite park ever since we were little kids. This gets rid of the notion that small children don't like Epcot. We just recommended the park to our friends with small kids and the kids had a great time. Don't let the fact that you have kids deter you from visiting Epcot. It is a great place for kids and adults alike.
The best part about visiting Epcot that really sets this park apart from the others at Walt Disney World is the sheer size. While other parks like the Animal Kingdom and Hollywood Studios are crammed into a small amount of space and the Magic Kingdom is a ton of people crammed into a ton of space making you feel closed in, Epcot is a very spread out park all things considered. You won't get that crazy overcrowded feeling at Epcot that you will get at other parks at Disney and we love that.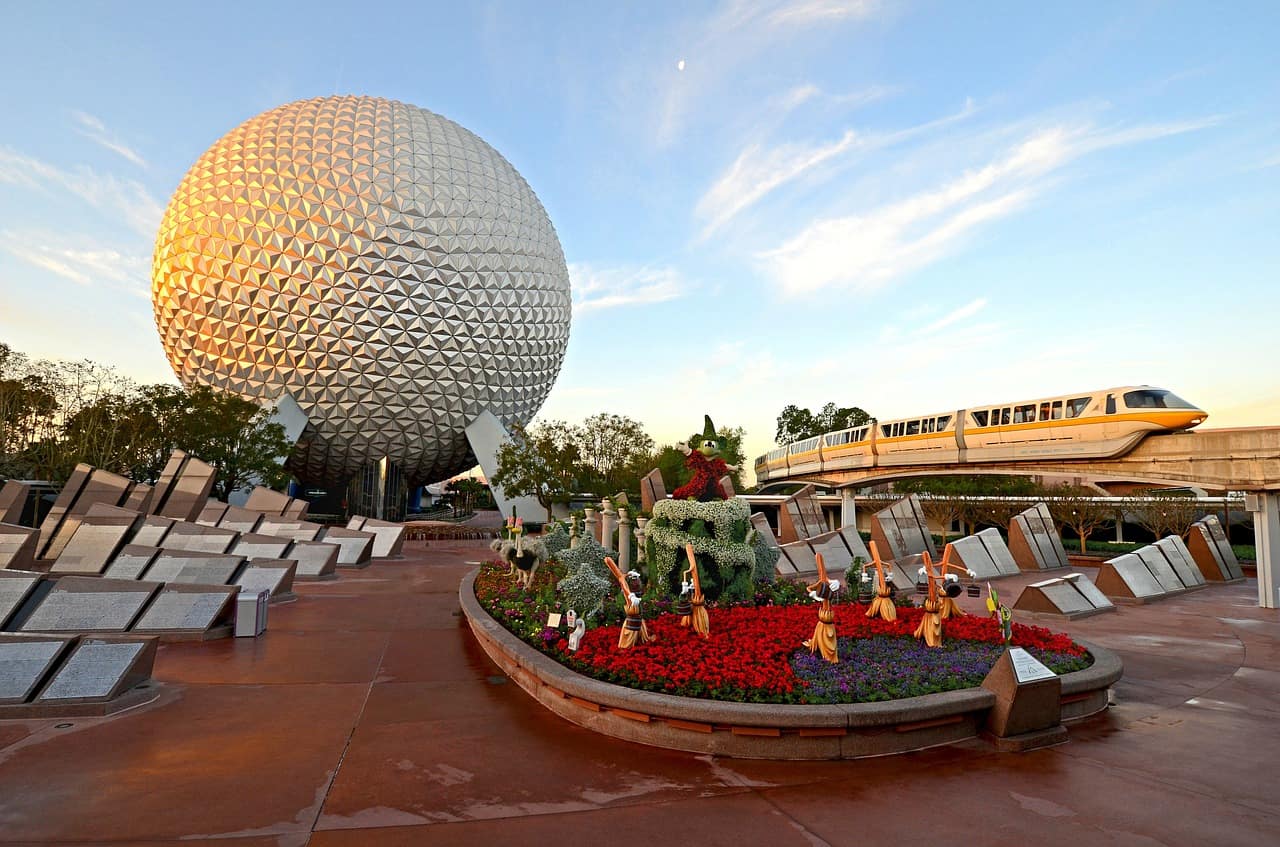 Second, Epcot is a wonderful Disney park because it has all the perks of Disney without feeling overly Disney [like Magic Kingdom]. If you want a break from all sorts of crazy Disney this and Disney that, Epcot is the place to go. Epcot is also a very fun and educational park so you and your kids [if you have them] are set to learn something during your vacation.
When planning a trip to Disney World, keep in mind that Epcot is separated into two parts. Future World and The World Showcase. The World Showcase is home to all the food festivals that Epcot is hosting almost year-round and the food is AMAZING! Future World is home to fun rides and attractions as well as shopping experiences.
Epcot has rides that kids will love such as Frozen, the ride in the Mexico pavilion, the Finding Nemo ride [never a line here!] the Figment ride and more. It also has fantastic rides for the whole family such as Mission Space, Test Track, Soarin, Living With The Land, Spaceship Earth and more. Disney World is currently building many new rides at Epcot including the world's largest indoor launch coaster. Epcot has also some of the easier rides to enjoy as a plus-sized Disney guest which makes for a more enjoyable experience in the parks!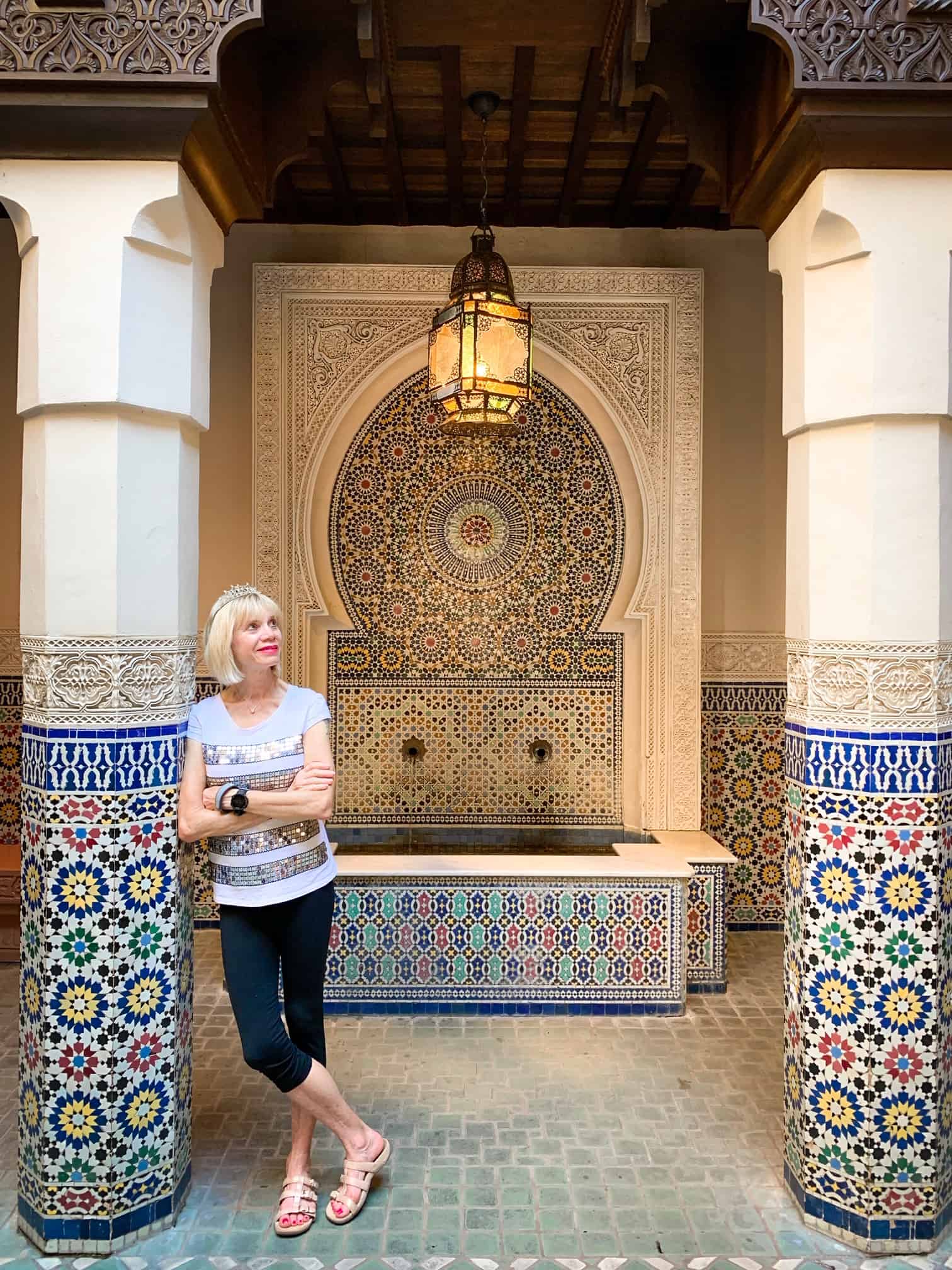 Epcot is also home to world-class dining so if you are tired of fast food, Epcot is 100% the place to be! The food at each country in the world showcase is incredible. We highly recommend dining in China, Mexico, The United Kingdom, and France if you are looking for suggestions.
Passing up Epcot because "it is too boring" is a huge mistake when planning a trip to Disney World. If you love a wider space with fewer crowds and lines to compete with as well as things to do for the kids and less craziness, Epcot is for you!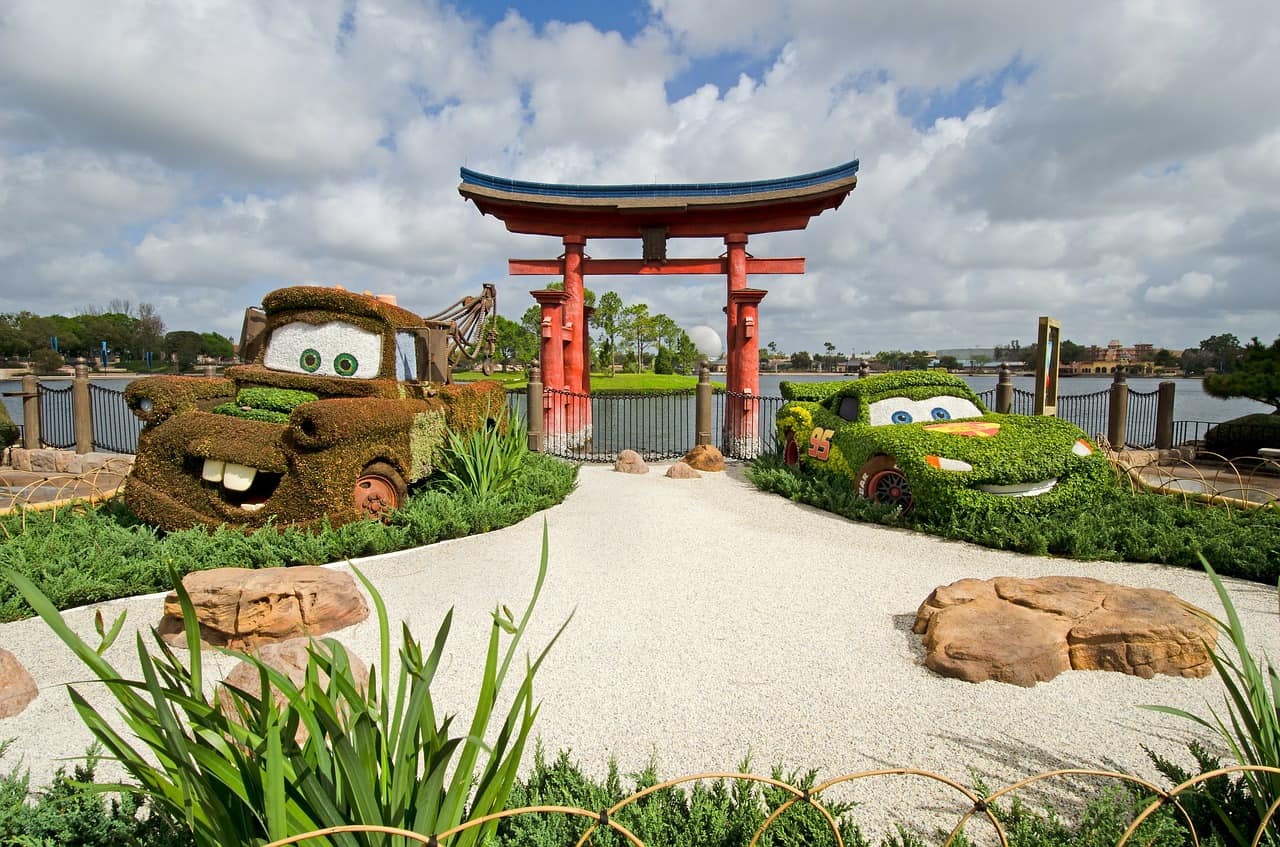 Mistake #5: Not Making Dining Reservations In Advance
We have seen it time and again, a nice family rolls up to a popular restaurant at 6:30 pm only to be turned away by the staff or told there is a 2-3 hour wait for a table. When planning a trip to Disney it is essential to plan your dining reservations in advance, especially if you want to visit a popular restaurant.
Lucky for you, "advance" can simply mean a week or even a few days. When we are planning a trip to Disney, we will make our reservation 1-4 days in advance as we are so close and never really know when we are going to be heading over there. There is usually plenty of openings, but if we walked up to that same place on the day and time we wanted to eat, we would be turned away.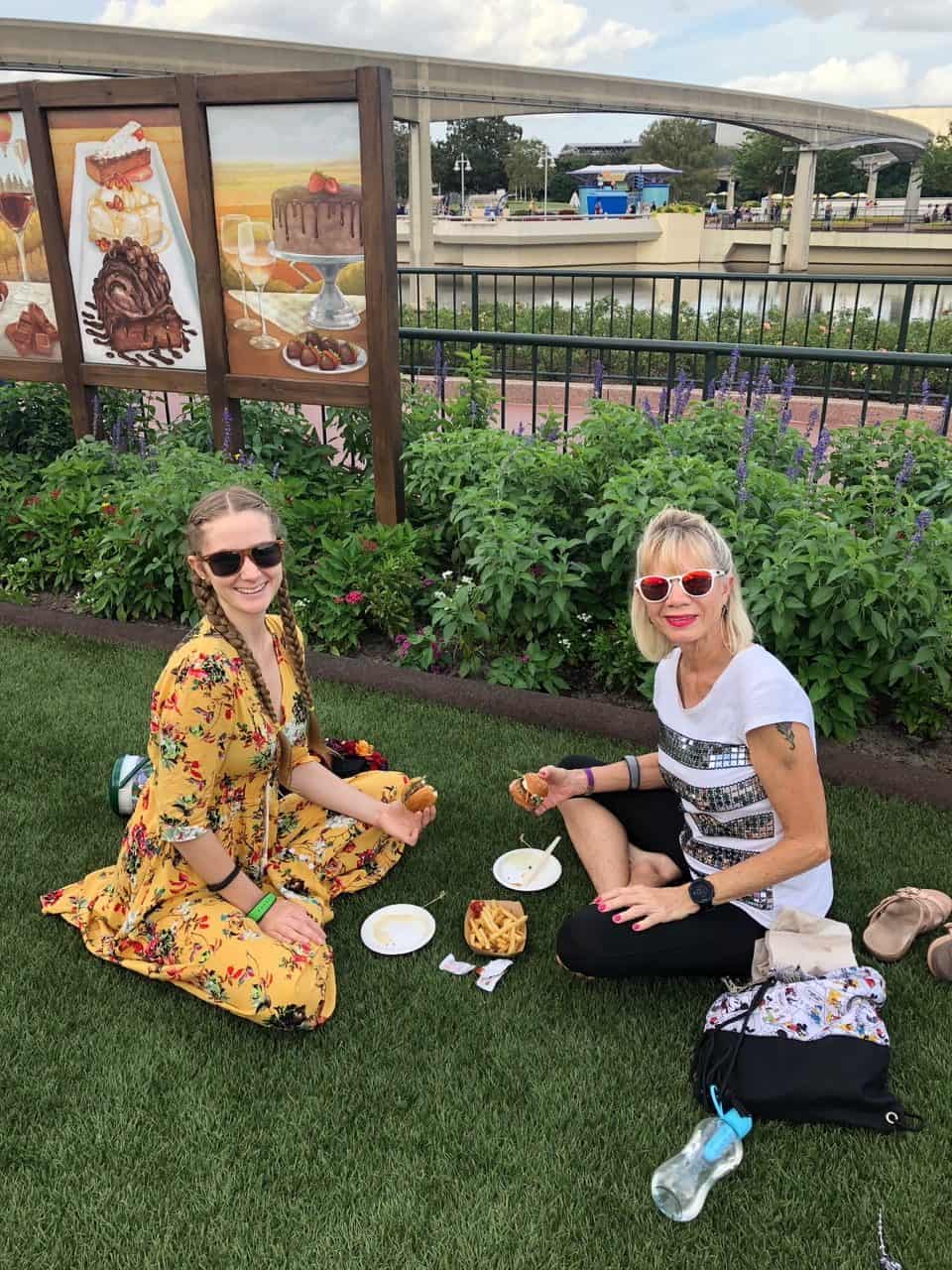 Your My Disney Experience app will have every dining option and every open reservation for every single establishment on Disney property. When planning a trip to Disney, check out the app and choose your experience this way. Even if you want to book something the same day, we recommend that you do it through the app so that you can avoid long wait times.
There is a huge variety of dining options at Walt Disney World so if there is something you have your heart set on something such as a character dining experience, make sure to reserve ahead of time so you aren't disappointed when you arrive. If you are planning a trip to Disney months in advance and aren't sure what you want to eat every day, don't fret! Make your "must-eat" reservations now and when you arrive at Disney, make your reservations for the next days once you have a feeling for what you want to eat.
Places you will 100% need to look at in advance would be, for example, Be Our Guest at the Magic Kingdom. This one fills up almost immediately 90 days in advance. On the other hand, everything around the World Showcase in Epcot will usually have reservation space up to a few days in advance or even the morning of. If you see something you like, make sure to act quickly!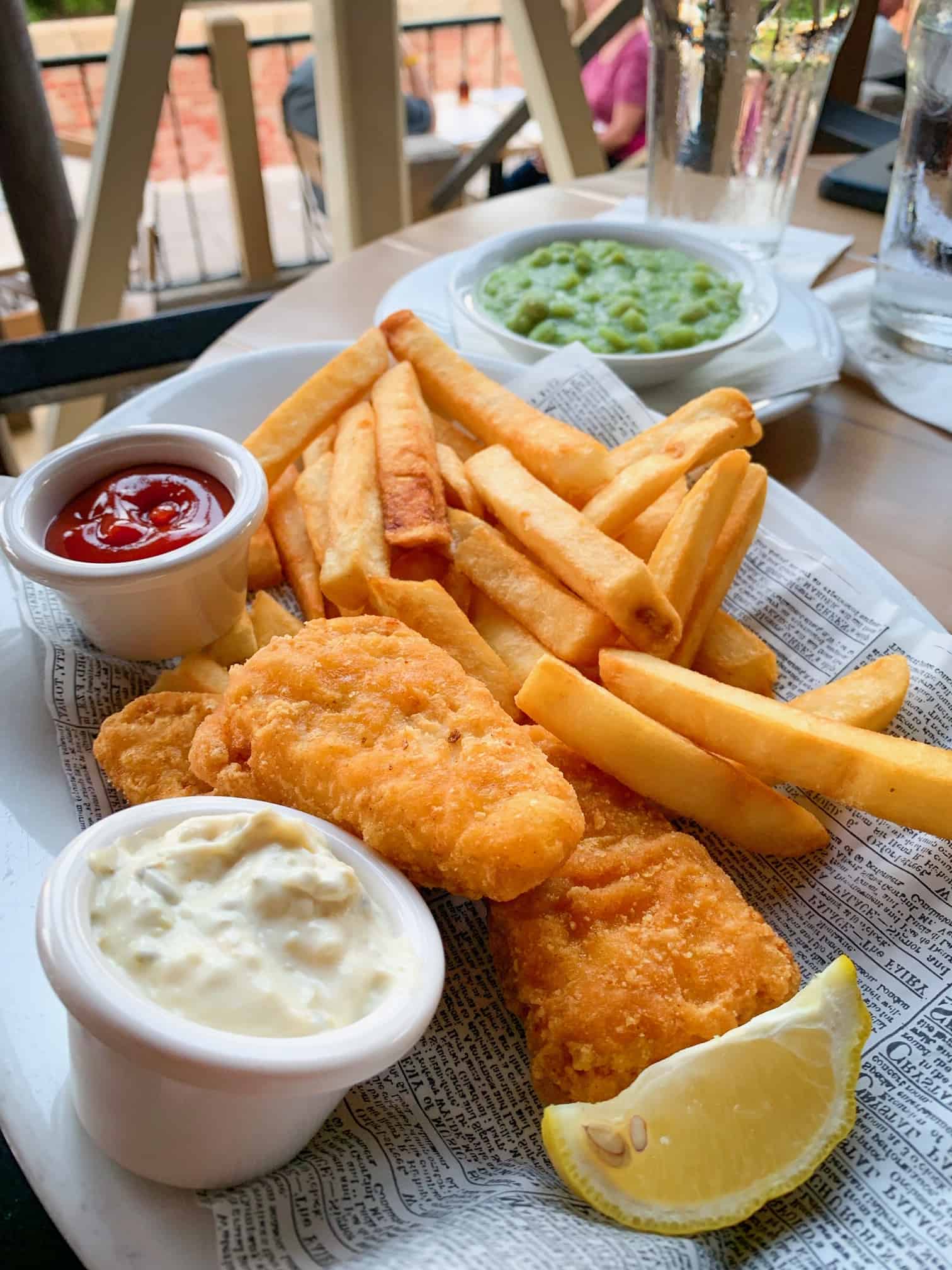 Mistake #6: Not Utilizing Rider Switch Or Disability Services
We have talked to countless people planning a trip to Disney World who have no clue about Disney's rider switch service. Instead, these families don't enjoy the attractions or make the whole family wait for hours. This is completely not necessary.
According to Disney's website: If a child does not meet the height requirement or a Guest does not wish to board a particular attraction, no problem! With Rider Switch, one adult can wait with the non-rider (or riders) while the rest of the party enjoys the attraction. When the other adult returns, they can supervise the non-riding Guests, and the waiting adult can board the attraction without having to wait in the regular line again!
This essentially means that if you have a little kid who is too small to ride a ride or a person who doesn't want to ride a certain experience, one parent can stay with the little kids while the other parent goes in the line and rides with the other kid or by themselves. Once you complete the ride, the parent who was watching the little kid can go on the ride again [and usually bring the older kids for a second ride!] Simply ask a cast member at the attraction who is running the fast pass scanning section and they will set you up with rider switch.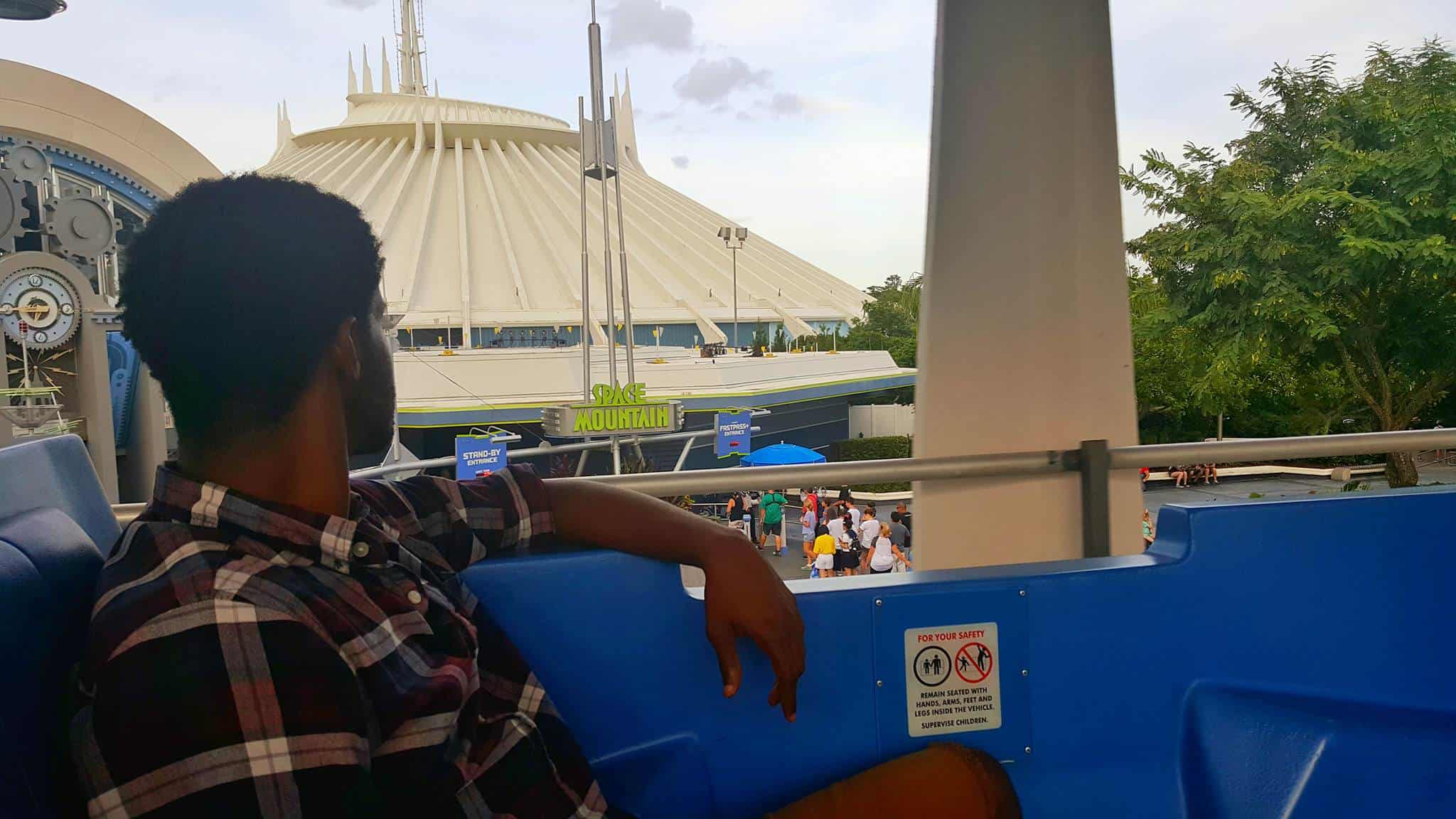 Rider switch allows both parents or all members of the party to experience the ride while you only have to wait in the line just one time. Not utilizing this free and fantastic service is a huge mistake many people make when planning a trip to Disney. It is a great way to avoid making your entire party stand in a line while everyone who wants to still gets to experience the fun!
Another mistake people make when planning a trip to Disney World is not understanding or using the Disney Disability Access Service [DAS] if eligible. DAS allows visitors with disabilities to experience the attractions by waiting in a virtual line. Instead of waiting in the actual line, you will get time to return and then you will enter the line as if you had a fast pass. You will still have to wait the 60 minutes, but you don't have to stand in the line.
DAS is perfect for visitors who have different abilities or persons who are unable to stand in lines for a long amount of time. DAS will be administered to any guests with either a visible or invisible disability who aren't able to stand in conventional lines. When you arrive at Disney, you must go to guest services and inquire about this free service.
If you are someone in your group are traveling with a disability, not utilizing the DAS service is a huge mistake! This is a wonderful service set in place to help you when planning a trip to Disney. Sadly, we have seen families who didn't know this existed and instead tried to stand in line for a long time when it would have been better if they utilized this service. Learn More About DAS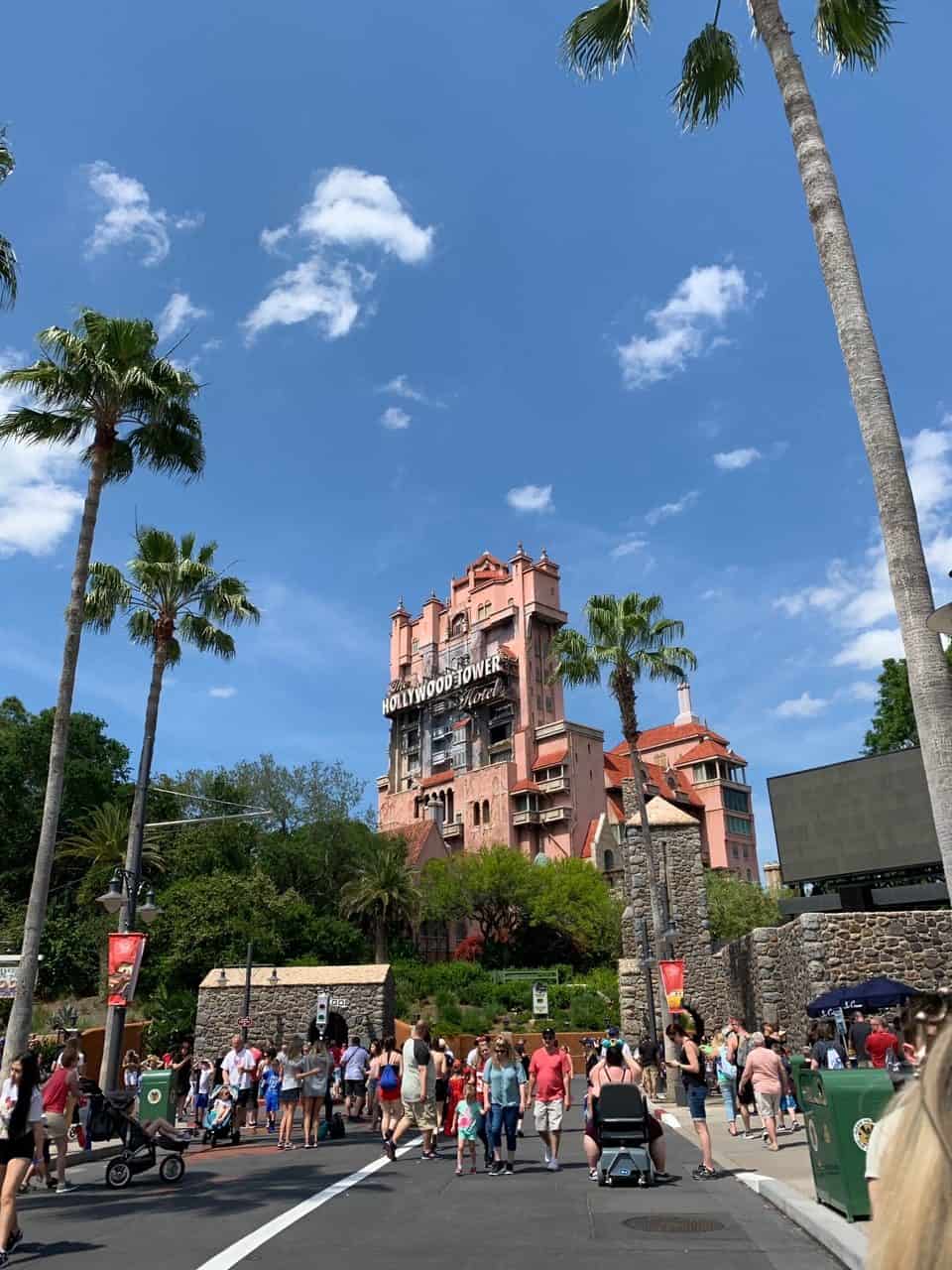 Mistake #7: Trying To Do Too Much In One Trip And Not Enjoying Other Amenities
The number one reason people burn out during their trip to Disney World is that they try to do too much in one trip. Even if you are at Disney for 5-7 days, doing the parks every single day will lead to exhaustion, anger, and annoyance. A huge mistake people make when planning a trip to Disney World is trying to do too much in one trip and not enjoying other things that Disney property has to offer.
No matter how long your trip to Disney is [unless it is like 1-2 days of course] we recommend taking time at your hotel to relax and swim. Beat the heat in the pool and relax in the air conditioning. Later that night, head to Disney Springs and walk around and eat. Alternatively, you can take the monorail at Disney for free and see all the beautiful Disney hotels. This keeps you indoors the entire time and allows you to experience other parts of the Disney property.
If you must do two parks per day, visit the first park early in the day. Then head back to your hotel for lunch and nap time and then refresh and head to another park such as Epcot for a relaxed dinner and fireworks. This allows you to get out of the heat during the hottest part of the day in Florida and allows you to have some downtime.
If you are planning a trip to Disney for over 3 days and plan to do something every day, you will most likely burn out and your group will be tired and cranky. Even Disney fanatics such as ourselves need down time when visiting the parks. You can only stand the crowds and heat for so long.
Another huge mistake when planning a trip to Disney World is spending too much time at the park and not enough time enjoying other experiences on Disney property. For example, your hotel pool, the monorail through the hotels, Disney Springs, free boat rides on the lagoons and more. Disney Parks are your reason for your vacation, but you don't want to burn out. You want to enjoy your experience that you paid good money for. Do yourself a favor and build in some downtime, even an entire day at the hotel with just the evening at the parks so you don't get tired and hate your life when planning a trip to Disney.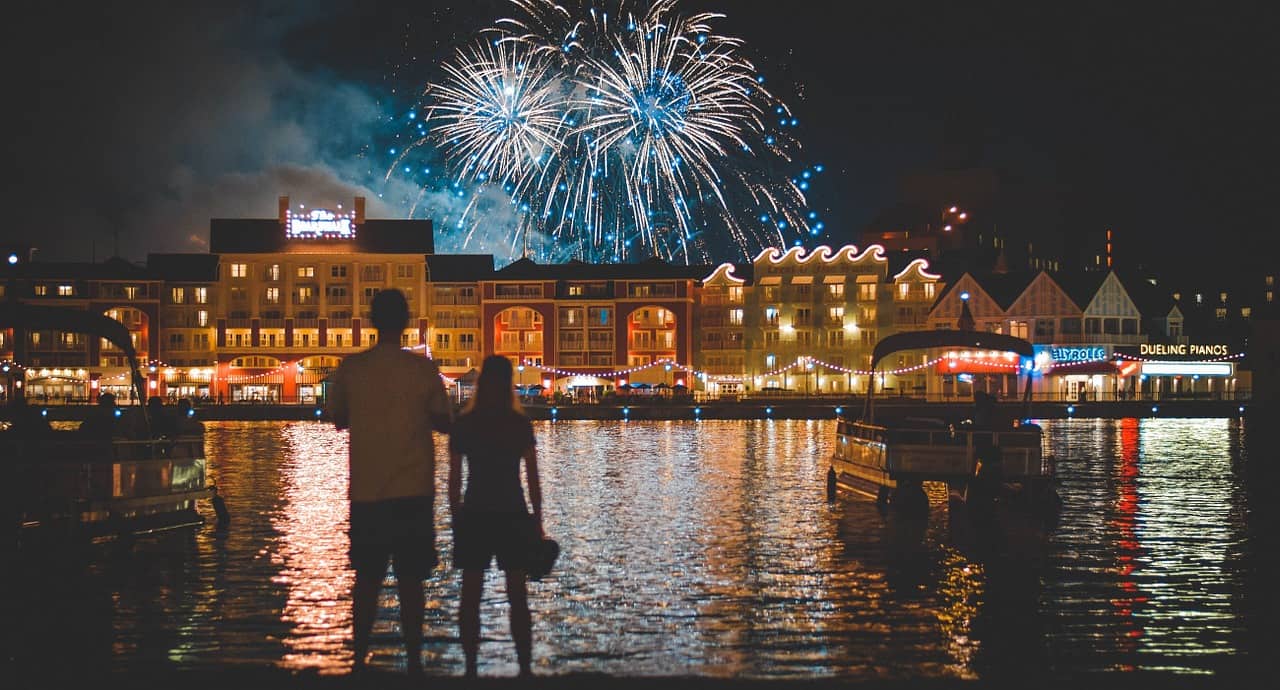 We hope this list of mistakes you should avoid when planning a trip to Disney World help you have a magical experience. We have been to Disney hundreds of times [literally] and have made almost every mistake in the book. We hope that you learn from our mistakes so you don't make them yourselves. Disney is a truly magical experience when done correctly. These tips will help you plan a successful trip to Disney World that will make you sad to leave not ready to go home!
Pin this post: