Are you looking for the best bachelorette party destinations? Then take a look at this list full of fun and unique bachelorette party destinations!
First off, congratulations on your upcoming wedding! Bachelorette parties are a super fun way to celebrate your upcoming nuptials. They are also a good time to relax and recharge from all the wedding planning you've been doing.
On this list, we've made sure to provide options for every budget and every type of traveler. You don't have to break the bank to have an awesome bachelorette party, but there are some great luxury options as well.
No bride is the same and there are so many different types of bachelorette parties you can have. Here you'll find party and trip ideas for every budget and every type of bride. Whether you love road trips, big cities, tropical getaways, or the great outdoors, there is a bachelorette party on this list for you.
15 Best Bachelorette Party Destinations In The USA (For All Budgets!)
Savannah, Georgia
Savannah Georgia is a beautiful Southern city that is perfect for a bachelorette party. The city has a rich and diverse history that makes it incredibly interesting to explore. There is stunning architecture, natural and manmade landscapes, and even haunted sites.
When planning your bachelorette party, Savannah is easily one of the best bachelorette party destinations to consider. You can take a walking tour of the city, explore Forsyth Park, go on a sunset dinner cruise, and so much more. You will absolutely want to take a ghost tour while you are in Savannah, and it's a super fun activity for the whole group.
Savannah is one of the best cities for a bachelorette party for brides who like all the city has to offer, but want a slightly more unique experience. You and your closest friends and family will love celebrating your upcoming wedding in Savannah.
Stay Here: VRBO.com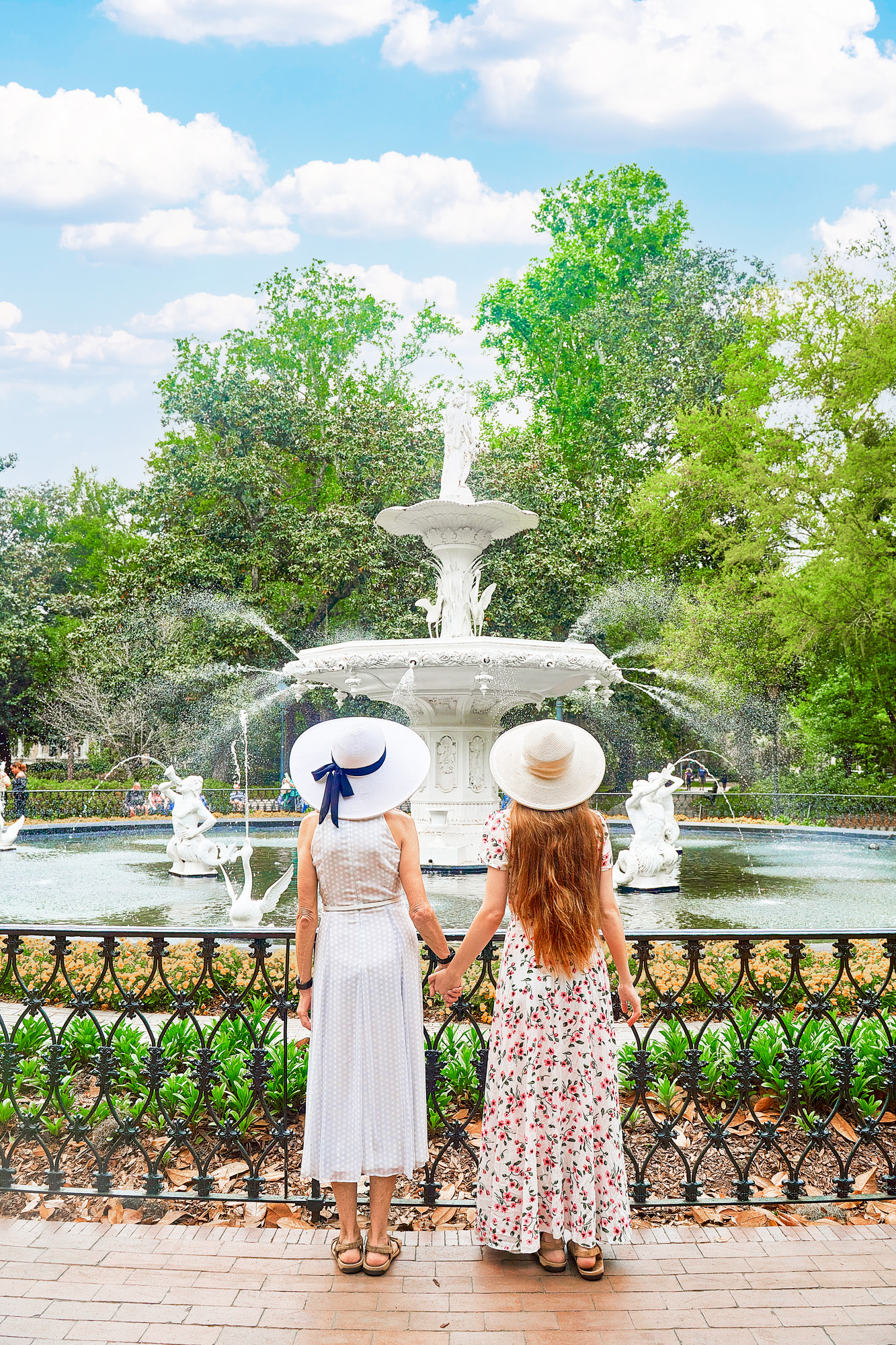 Amelia Island, Florida
Florida is a great option for some of the best beach bachelorette party destinations. If you are looking for a more classy and sophisticated beach bachelorette party, head to Amelia Island. It is a quiet island, so it's best for brides who aren't looking for a party scene.
The island has several resorts you can stay at as well as some beautiful private residences you can rent. You can also take private bar tours, go paddle boarding or kayaking, and of course swimming on the beach.
There are also cocktail tours you can take around the downtown area, which is a super fun bachelorette party activity. If you want classy and lowkey, Amelia Island is perfect for you.
Stay Here: VRBO.com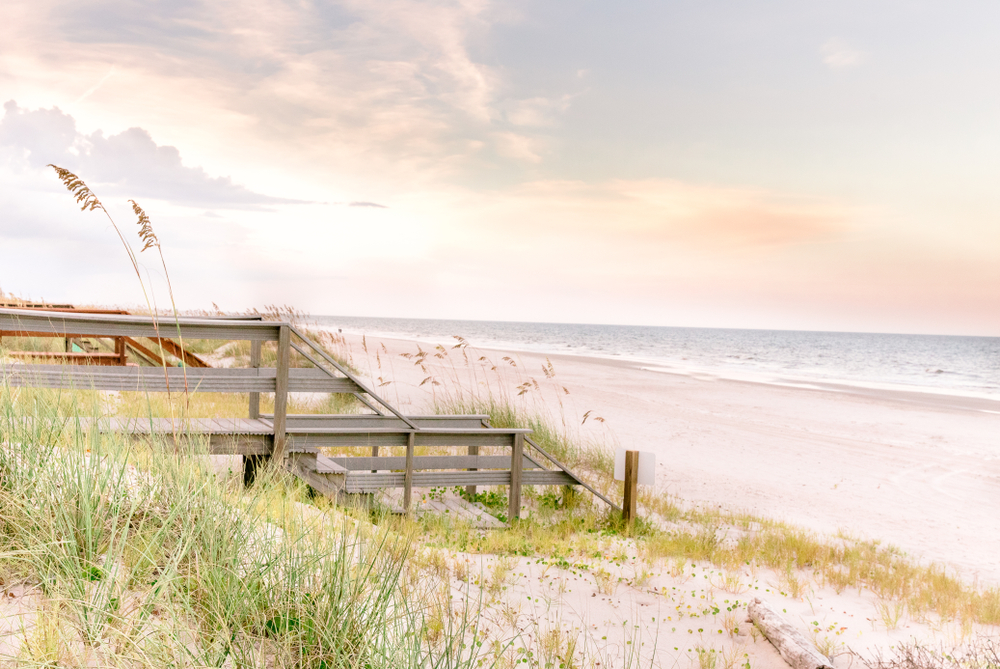 New Orleans, Lousiana
New Orleans is one of the coolest places for a bachelorette party. Its a fun city full of unique activities for you and your bride squad to enjoy. For foodies, there are plenty of opportunities to sample some amazing local cuisine. You can also go on food tours through the city.
The group can indulge in a spa day, check out the local museums, or go antique shopping. The city is also notorious for its supernatural history. You can't leave without going on one of the many ghost, vampire, or voodoo tours.
New Orleans is a city like no other and that makes it one of the best bachelorette party destinations.
Stay Here: VRBO.com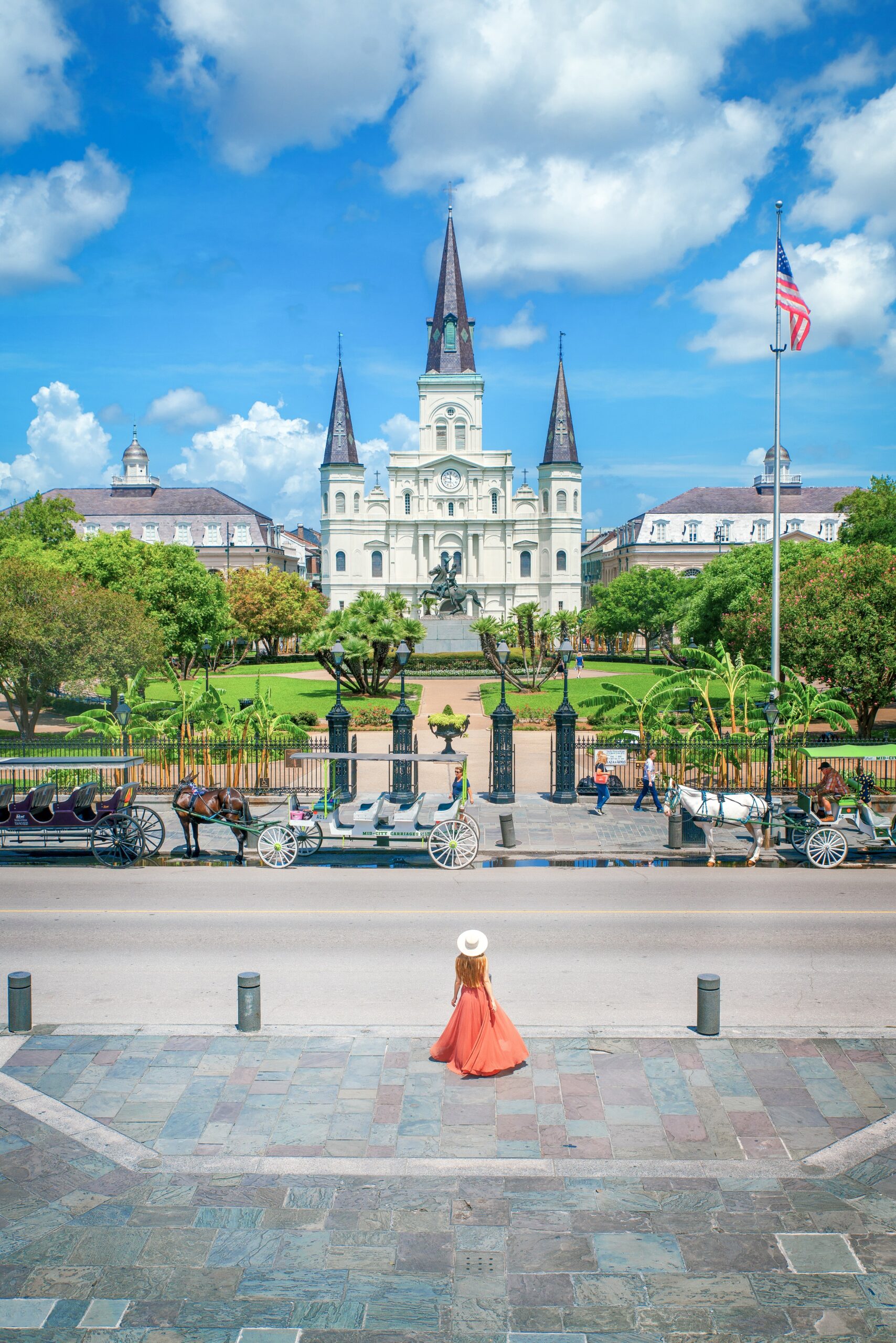 Lake Geneva, Wisconsin
If you are looking for a great bachelorette party destination in the Midwest, consider checking out Lake Geneva. Lake Geneva is a popular vacation spot in Wisconsin. It is known for it's laid back small coastal town atmosphere. Its beautiful no matter what time of year you visit, but it really shines in the summer months.
You can enjoy watersports, stroll the streets and shop in charming boutiques, or dine at one of the many delicious restaurants. If you do plan on going during the 'off-season', consider going in February. That is when you can attend the annual Winter Fest. At the Winter Fest you can see the only snow sculpting championship in the Unite States.
Lake Geneva is great for groups looking for outdoor adventure and a charming town in one package.
Stay Here: VRBO.com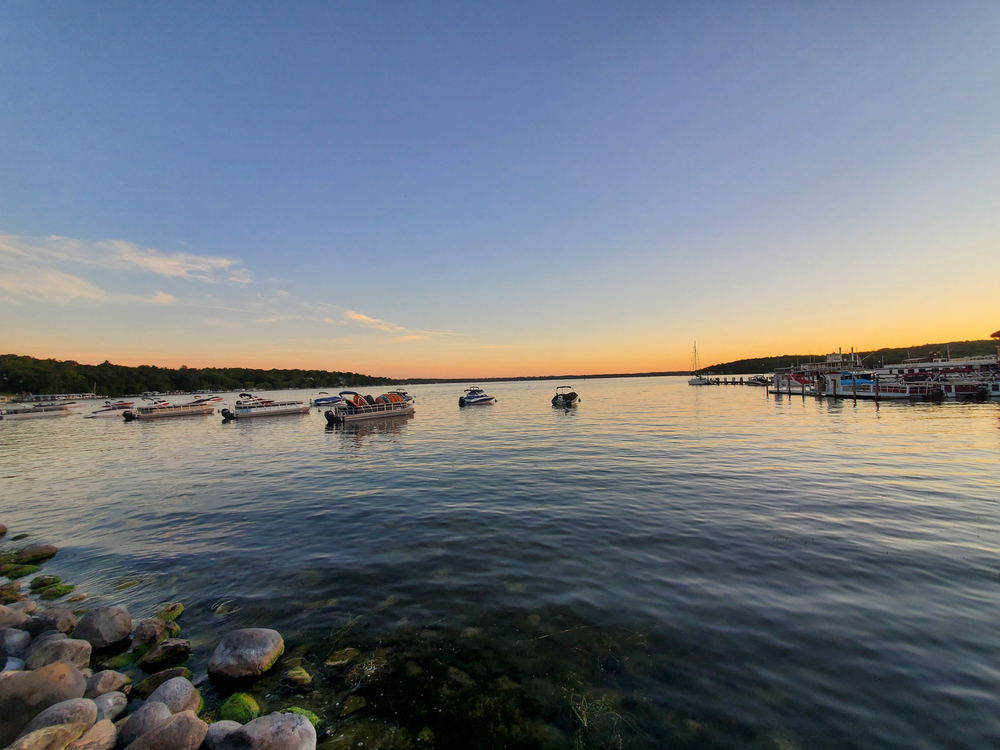 Miami To Key West Road Trip
The road trip from Miami to Key West is one of the most interesting weekend getaways in the US. It's also a perfect bachelorette party road trip. Starting in Miami, you'll get to see some beautiful sites in Florida.
There is so much to do and see on the 166 miles of the drive. Do some shopping in Downtown Miami before spending the night exploring all Little Havana has to offer. You should definitely stop by the Everglades National Park before hitting the Florida Keys.
For something really special, book a stay at the all-inclusive Bungalows Key Largo! It is truly one of the best luxury hotels in the USA!
Passing through Key Largo and Islamorada you can check out a dolphin research center and a turtle hospital. You'll also cross over the famous Seven Mile Bridge which is a stunning and unique experience. If you're a bride looking for a little fun in the Florida sun, this is a great option for your bachelorette party.
Stay Here: VRBO.com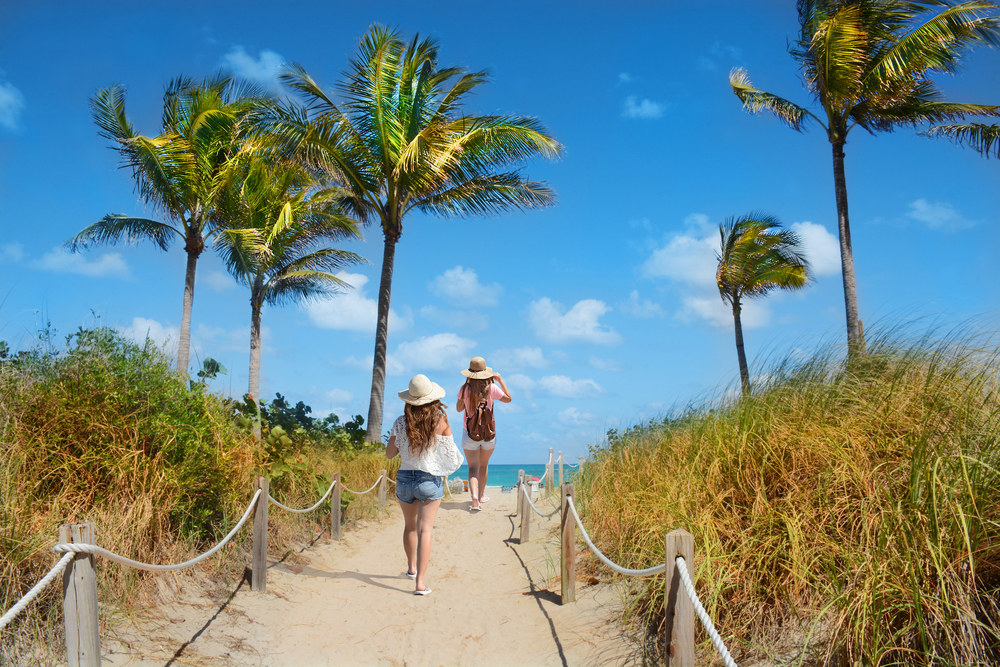 The Hamptons, New York
The Hamptons are often synonymous with a glamourous beach vacation. It is a beautiful area in Long Island known for being a popular vacation destination for many wealthy and famous people. But you can enjoy all The Hamptons has to offer on a budget too.
If you've always wanted to stay in the glamourous Long Island beach district, your bachelorette party is the perfect excuse. No matter your budget, there is probably a district or town in The Hamptons that you can afford.
Spend your days relaxing on the beautiful beaches or shopping in the unique or upscale shops. At night, hit the town and enjoy a delicious meal at one of the many amazing restaurants.
Stay Here: VRBO.com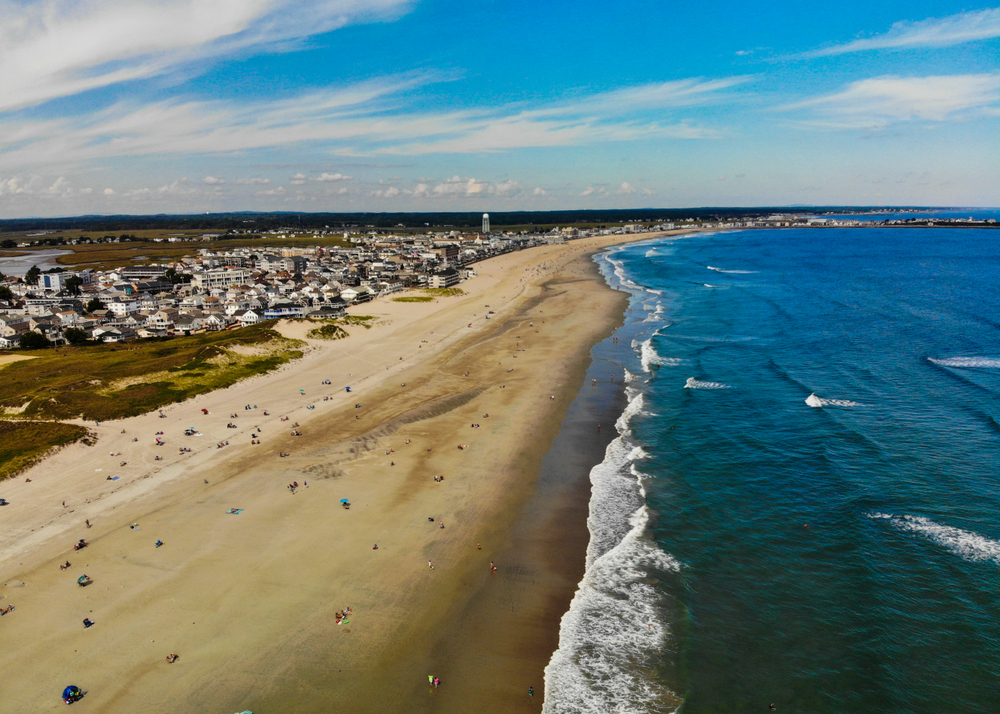 Coastal Maine Road Trip
A road trip through Coastal Maine is one of the best bachelorette party options for a more laid-back bride. On the road trip, you'll stop by some of the prettiest coastal towns in the New England state. Explore the picturesque New England fishing towns with your best friends at a leisurely pace.
The best time to visit the area is probably in the fall, so you can also experience the beautiful fall foliage. But no matter what time of year you go, Coastal Maine is a beautiful place. You'll want to sample some of the local seafood options, walk the sandy beaches, and just relax before your big day.
Stay Here: VRBO.com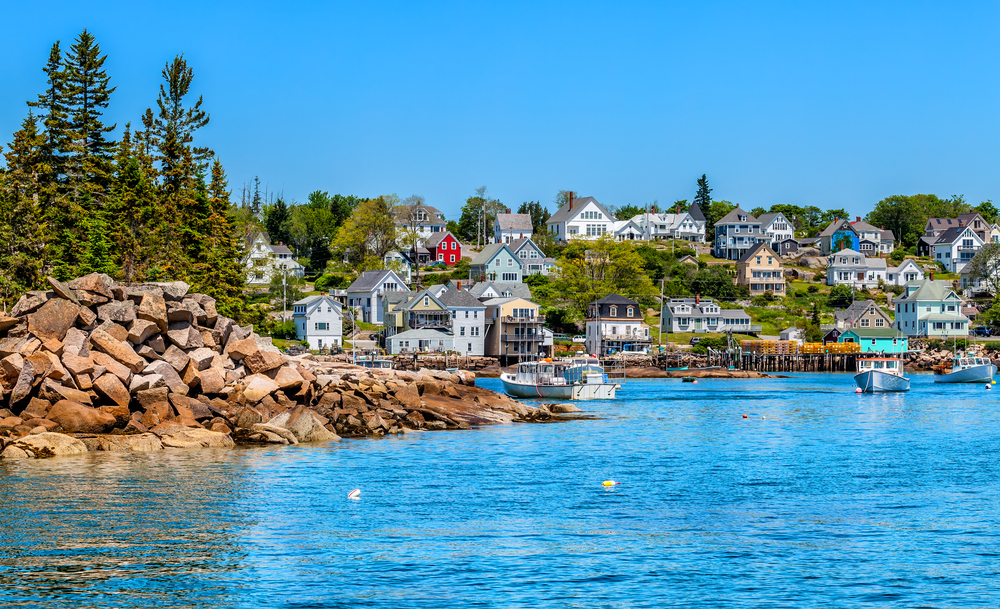 Las Vegas And The Valley Of Fire National Park
One of the most epic Southwest road trips that you and your friends can take is the journey from Las Vegas to the Valley of Fire National Park. It's a part of a much larger road trip, but it's still really awesome. In Las Vegas, of course, enjoy all the notorious city has to offer.
When you've had enough of the city lights, head out to Valley of Fire National Park. It's a super cool national park full of unique rock formations. Take some time to hike around the park to see some of the 2000-year-old petroglyphs.
This is one of the best bachelorette party destinations if you want a little of everything. You'll get to experience the glitz and glamour of Las Vegas before exploring the natural history of the Southwest.
Stay Here: VRBO.com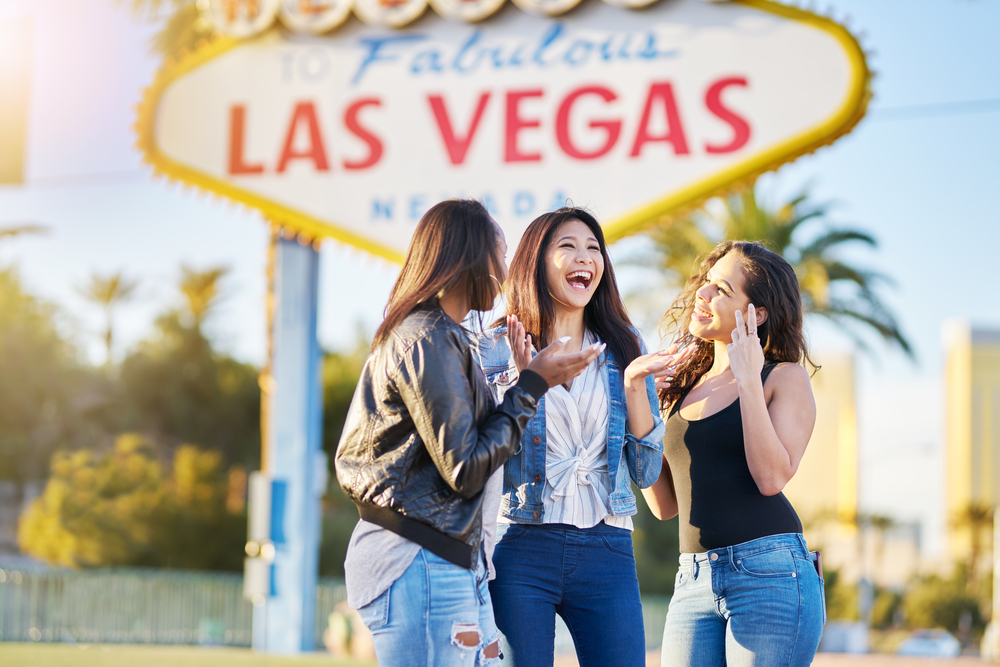 Asheville, North Carolina
If you are looking for an epic place in the South to host your bachelorette party, consider heading to Asheville North Carolina. Asheville is a fun city in the heart of North Carolina's Blue Ridge Mountains. The city is known for its thriving art scene and numerous breweries. You can spend hours strolling the streets exploring art galleries or going on a brewery tour.
One of Asheville's biggest attractions is the Biltmore Estate. Brides who are fan's of shows like Downton Abbey will love a day exploring the estate and attached grounds. The mansion was built in the late 1800s and features most of the original furniture and art work. The grounds are full of hiking trails, beautiful gardens, and even a small village.
For brides who want a more low key bachelorette party destination, Asheville is a great option. You and your closest friends can enjoy a little glamorous history, local artists, and awesome breweries all in one fun city.
Stay Here: VRBO.com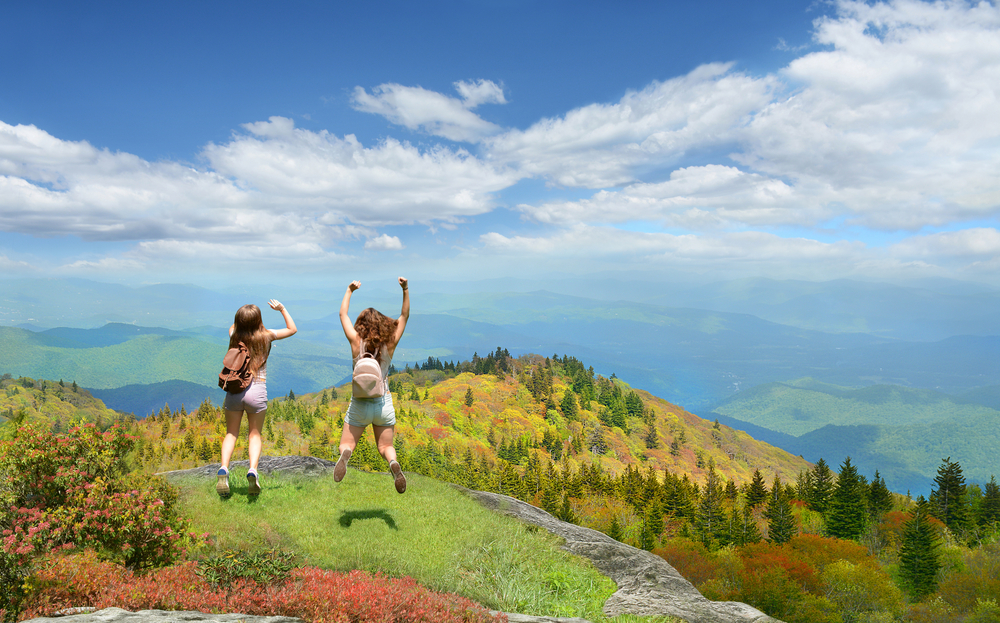 Island Hopping In Hawaii
Hawaii is a beautiful tropical state, and if you and your friends have the time, consider taking an Island Hopping trip. Each of Hawaii's islands has something different to offer, and island hopping is fairly easy to do. There are a few local airlines that offer relatively cheap flights between islands. The longest flight you'd have to take would only be 45 minutes, but make sure you still pack light.
You can even find Island Hopping packages which often offer even further discounted tickets between islands. Hawaii is easily one of the best beach bachelorette party destinations. On Oahu, see the state's capital city of Honolulu, relax on Waikiki beach, go hiking, or rent a car and head to the famous North Shore to see some surfers.
On the Big Island, go hiking at the Volcano National Park to get up close to Mount Kilauea, tour a Kona coffee plantation, and go hiking through the lush rainforest. If you have the time to stop at Maui, take the Hana Highway, run on black sand beaches, and sample the local cuisine. The opportunities are endless and you'll see so much on an Island Hopping vacation.
Oahu, Stay Here: VRBO.com
The Big Island, Stay Here: VRBO.com
Maui, Stay Here: VRBO.com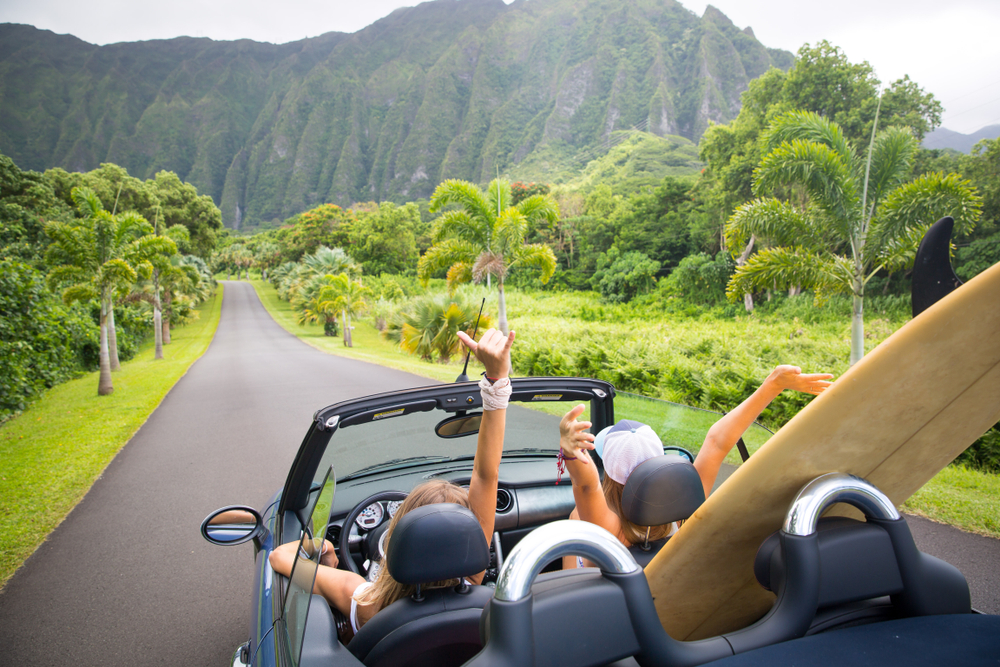 Mackinac Island, Michigan
Another Midwestern hidden gem for one of the best places for a bachelorette party is Mackinac Island. Mackinac Island is a charming beach town in Michigan that is perfect for a more laid-back bride. You'll find no cars on the entire island, but there are plenty of bikes and horse-drawn carriages you can rent.
The island is full of unique boutiques and restaurants, museums, and gorgeous walking and hiking trails. You won't find a ton of places for wild nights, but they do have plenty of bars for late-night drinks with your pals. If you go during the summer months, you can also enjoy watersports on the shores of the island.
Mackinac Island will make for a one-of-a-kind bachelorette party destination that you and your friends won't soon forget. If you are feeling adventurous and want to try somewhere a little bit different than the typical bachelorette destinations.
Stay Here: VRBO.com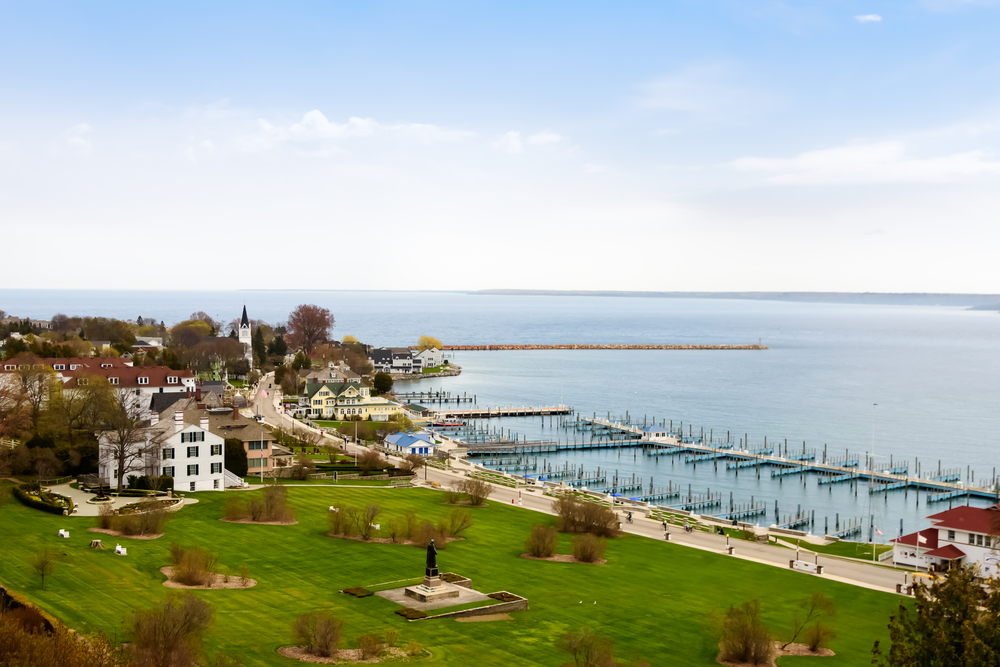 Anchorage, Alaska
One of the best trips you can take is a road trip through Alaska. But if you don't have the time for a full road trip, you and your closest friends will still love exploring Anchorage. Anchorage is a really fun city in Alaska that is full of things for you and your group to enjoy.
You'll find beautiful art and cultural exhibits to explore at the Anchorage Museum. The city is on the edge of the Alaskan wilderness, so there is also plenty of opportunities for outdoor adventure like hiking and biking. You can go on a three-hour city and coastal bike tour to learn more about the city. There are also ski slopes nearby if you want to do some skiing.
Or see if you can spot any whales on a whale-watching cruise near the city. After a day exploring the city, you and your friends can try one of the amazing restaurants or fun bars. Anchorage is one of the best bachelorette party destinations for brides looking for a more unusual bachelorette party.
Stay Here: VRBO.com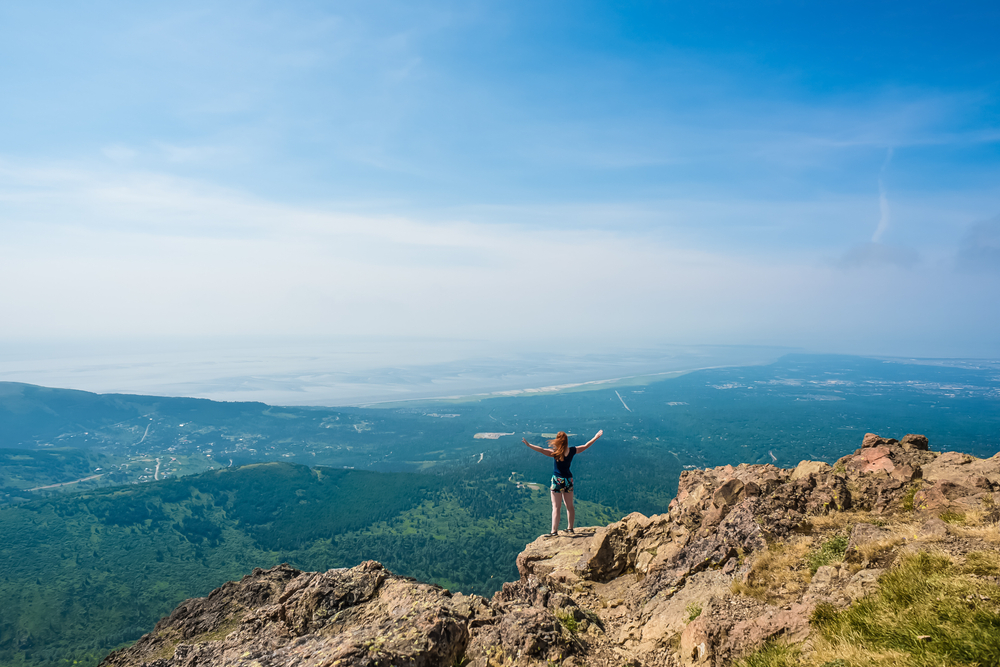 Twin Farms Resort, Vermont
For the bride who wants to ease of an all-inclusive resort without leaving the US, consider the Twin Farms Resort in Vermont. The Twin Farms Resort is the perfect relaxing getaway for you and your friends before your big day. Spend some time getting pampered in the spa, spend the afternoon with hot toddies and some ice skating, or go sledding or skiing.
If you just want to hang out near a roaring fireplace, they have plenty of board games, puzzles, and a nice sized library to relax in. You can also take a Bee Tour or play billiards in the pub. The Twin Farms Resort also has a unique culinary experience.
When you arrive, tell your concierge about your dietary preferences and restrictions, and the chef will create a meal perfectly tailored for you and your crew. The Twin Farms Resort is one of the best bachelorette party destinations for a few days of pampering and relaxation.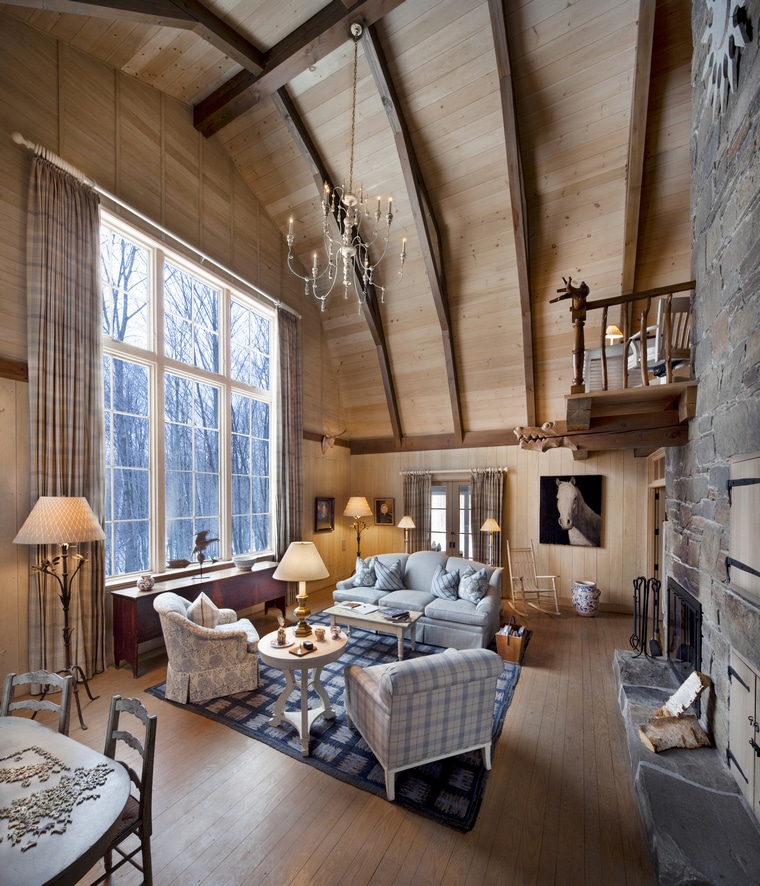 When planning your bachelorette party, you don't have to choose between standard options like New York City or Las Vegas. While you will certainly have fun at those places, you can also take this opportunity for you and your friends to try and explore a new city or area. With so many unique options, we hope you found the best bachelorette party destination for you on this list!