Are you planning on visiting Italy in September? Then you have come to the right place! We have a few things you should know before going on your Italian vacation in September.
September in Italy can be lots of fun! In fact, you can do much of what you would do in Italy during the summer, like going to the beach, seeing historic sites, and eating lots of pasta.
Weather-wise, September is the perfect window between summer and autumn. The temperatures haven't dropped too much and they aren't as hot as in July and August.
Plus, popular tourist sites aren't as crowded as people begin to return to work and school. (However, this doesn't mean September isn't still a popular time to visit Italy.)
Whether you are going to Italy for one week, two weeks, or just a few days, if you're visiting Italy in September you will want to continue reading! There are so many things to do in Italy in September, and we've got helpful info about the weather, places to go, and special autumnal Italian events.
So pack your bags for Italy and get ready to discover all September has to offer this beautiful country!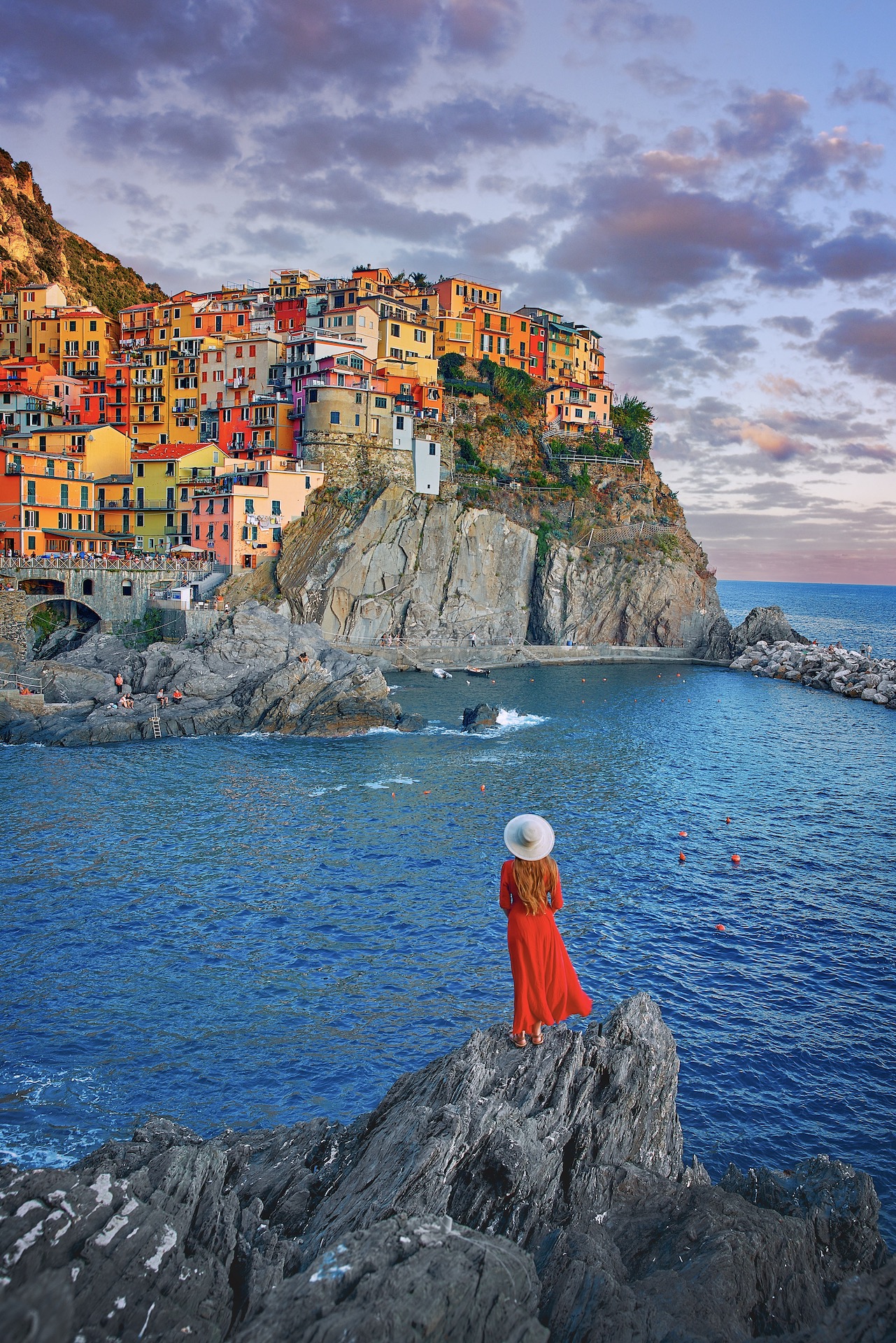 8 Things to Know Before Visiting Italy in September
September Weather in Italy is Cooling Down But Still Pleasant
As the season inches toward autumn, the weather in Italy in September can be really lovely!
There will still be plenty of warm, sunny days, especially at the beginning of the month. Is Italy hot in September? By most standards, yes, however, September usually won't be as oppressively hot as the summer months.
The average temperatures in Italy in September range from 57°F/ 14°C to 80°F/ 27°C. Of course, temperatures will be on the cooler side in the mountains and warmer in the southern regions.
The warmest place in Italy in September is the island of Sicily, where, by the end of the month, temperatures still won't have fallen below 72°F/ 22° C.
Don't forget to check out our helpful post on When To Visit Italy which talks about the pros and cons of different seasons, weather, crowds, festivals, and more!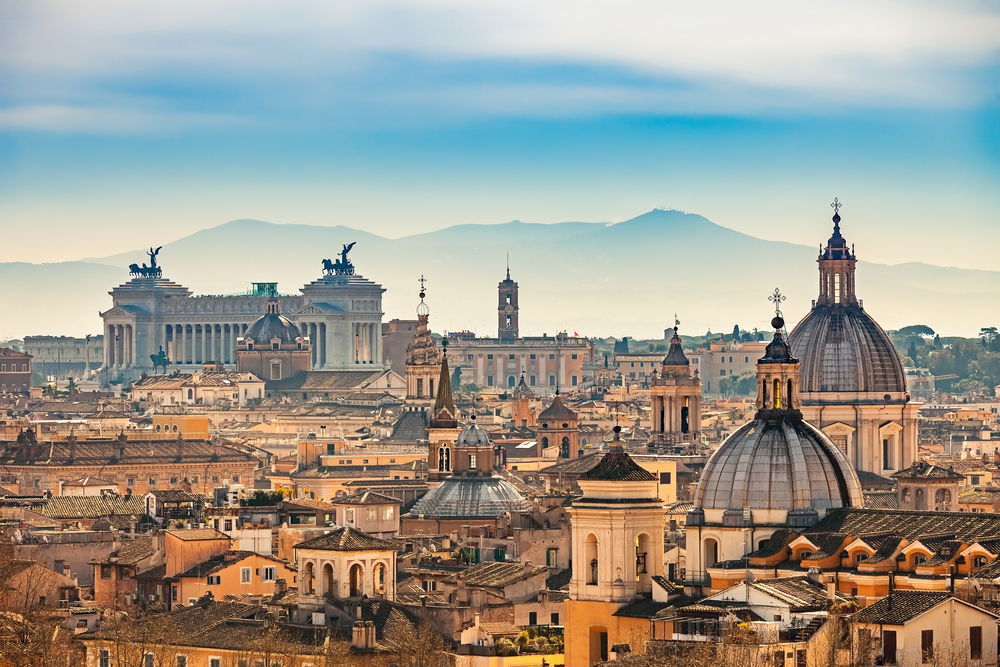 The Water Temperature in Italy is Getting Cooler
Just as the air temperatures are dropping, so are the water temperatures in Italy. If you are planning on going swimming in September, know that the water won't be as warm as it was during the summer, but it will still be pleasant.
For instance, if you're visiting Cinque Terre in September, the average water temperature of the Ligurian Sea is about 75°F/ 24°C. Likewise, the average sea temperature for Positano and Amalfi is 77°F/ 25°C.
For many places that are on the water in Italy, the swimming season will sometimes extend to the first week of October.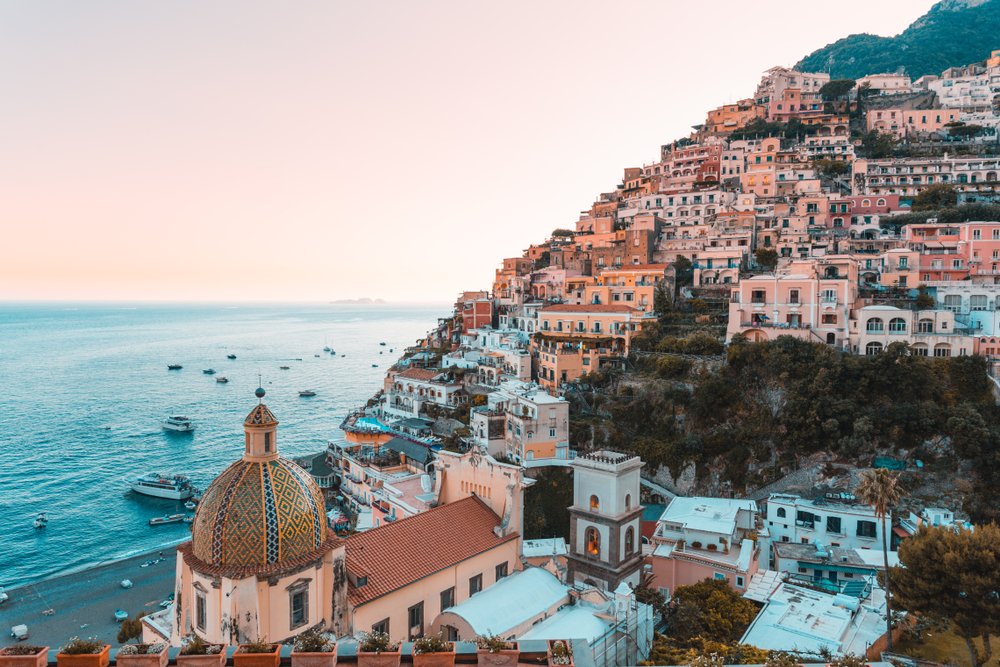 Keep an Eye On Local Signs When Swimming in Cinque Terre and Amalfi Coast in September
If you do go swimming in the above places in Italy in September, like at the beaches of Cinque Terre or the Amalfi Coast, be sure to check the local swimming signs.
As the temperatures change from warm to cooler, water currents can change as well. So if you want to swim in the open sea, just make sure to check local guides and signs to confirm that swimming conditions are safe. (This is especially true if you are visiting in the latter part of September.)
This could also lead to some rainstorms as well, which are not advisable to swim in.
While not a particularly common problem, it never hurts to be aware, especially in open water!
September is One of the Drier Months in Italy
While occasional showers are not uncommon, Italy weather in September doesn't include a ton of rain.
The driest months in Italy are the summer months of June, July, and August. With September coming on their tail, it's a drier month than those that follow it. (November is the rainiest month in Italy.)
The average amount of rainfall in September for Rome is about 3 inches/ 73 mm and in Sicily, it's half that at 1.5 inches/ 38mm. Northern Italy has the highest chance of rain in September, with the Lake Como area getting an average rainfall of 6.4 inches/ 162mm.
Even though September is actually a rainier time for the Amalfi Coast, it still only gets anywhere from 1.1-1.8 inches/ 30-48mm of rain.
So while you don't necessarily have to pack a raincoat for Italy in September, you might want to have a backup plan if you were planning on hitting the beach and it looks like a rainy day.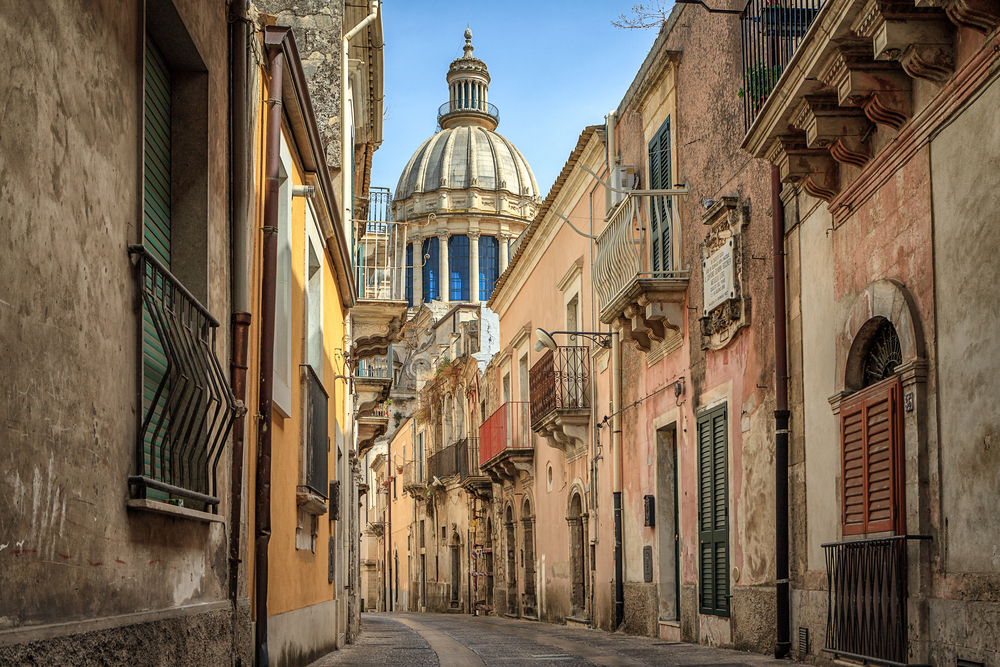 September is the Start Of Shoulder Season in Italy
Italy's peak tourist season is the summer, with everyone taking advantage of the warm, dry weather. (This also means summer is the most expensive time to visit.)
Since September falls between summer and fall in Italy, it is the beginning of the shoulder season. Shoulder seasons in Italy include spring and autumn since they are in between the high season and the low season.
Is Italy crowded in September? Well, Italy isn't as crowded as the summer months, but it can still be pretty busy. However, both tourists and locals will have to return to work and school after their August holidays, so there will be a little more breathing room.
Most business and vacation spots in Italy in September will stay open since things are still bustling. However, some ferries that travel to and from the islands may have fewer time options.
September Kicks Off Harvest Season in Italy
Autumn is traditionally the harvest season, with crops being picked and stored for winter. In Italy, both grapes and olives are still harvested during the fall months.
Harvest season is also still a celebratory time in Italy, and there are many fun festivals in September! Depending on where you're visiting, some of the best things to do in Italy in September are to join in the festivities.
There are lots of food and wine celebrations, plus games, competitions, and street fairs.
In Verona, "Juliet's Birthday" is celebrated by honoring Shakespeare's heroine with costumes, performances, and carnivals. "Palio di San Rocco" is held in the Figline Valdarno area of Tuscany and includes medieval pastimes such as jousting.
You could also watch boats race around Venice during the Regata Storica or teams of hot air balloons race each other during the Ferrara Balloons Festival.
Make sure to check local websites and signs for any possible road closures due to festivals when you're traveling to Italy in September.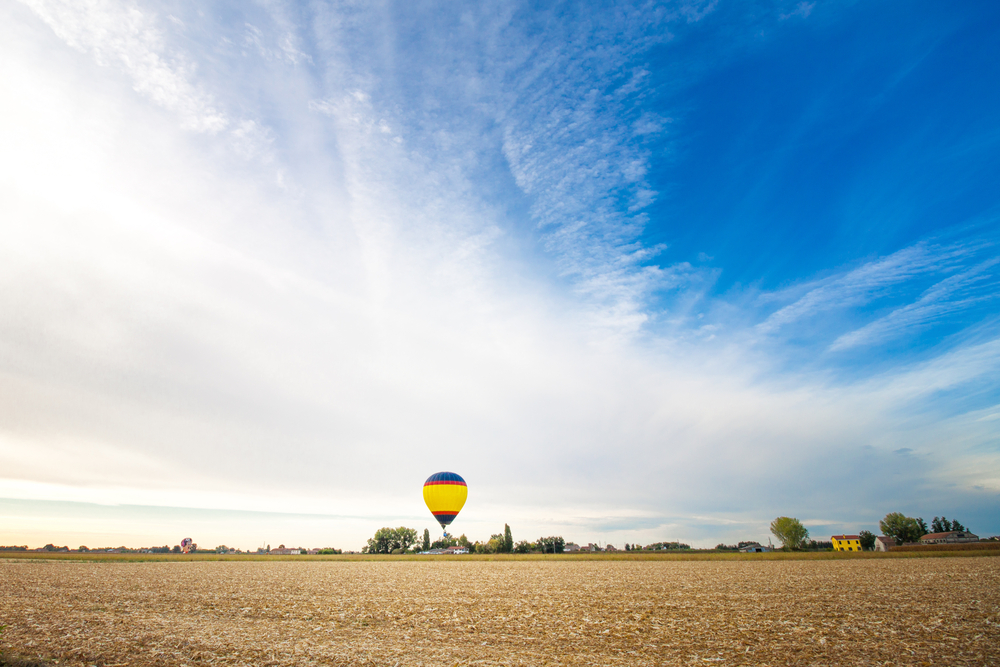 The Dolomites Are One of the Best Places to Visit in Italy in September
If you are visiting Northern Italy, the Dolomites should definitely be on your list of things to see in Italy in September. This epic mountain range is a UNESCO World Heritage site and offers activities such as hiking, skiing, mountain biking, and rock climbing.
Doing some easy hikes in the Dolomites is one of the best things to do in Italy in September. While the valleys can still be warm, the higher elevations will be nice and cool. (You might even want to bring a jacket.)
Not only will you not overheat, but the mountains will be less crowded in September. Like the rest of Italy, the summer is the high season for the Dolomites, but people begin to clear out in the fall.
If you do decide to visit the Dolomites in September, try to visit in the first few weeks, as the latter part of the month can get rainy.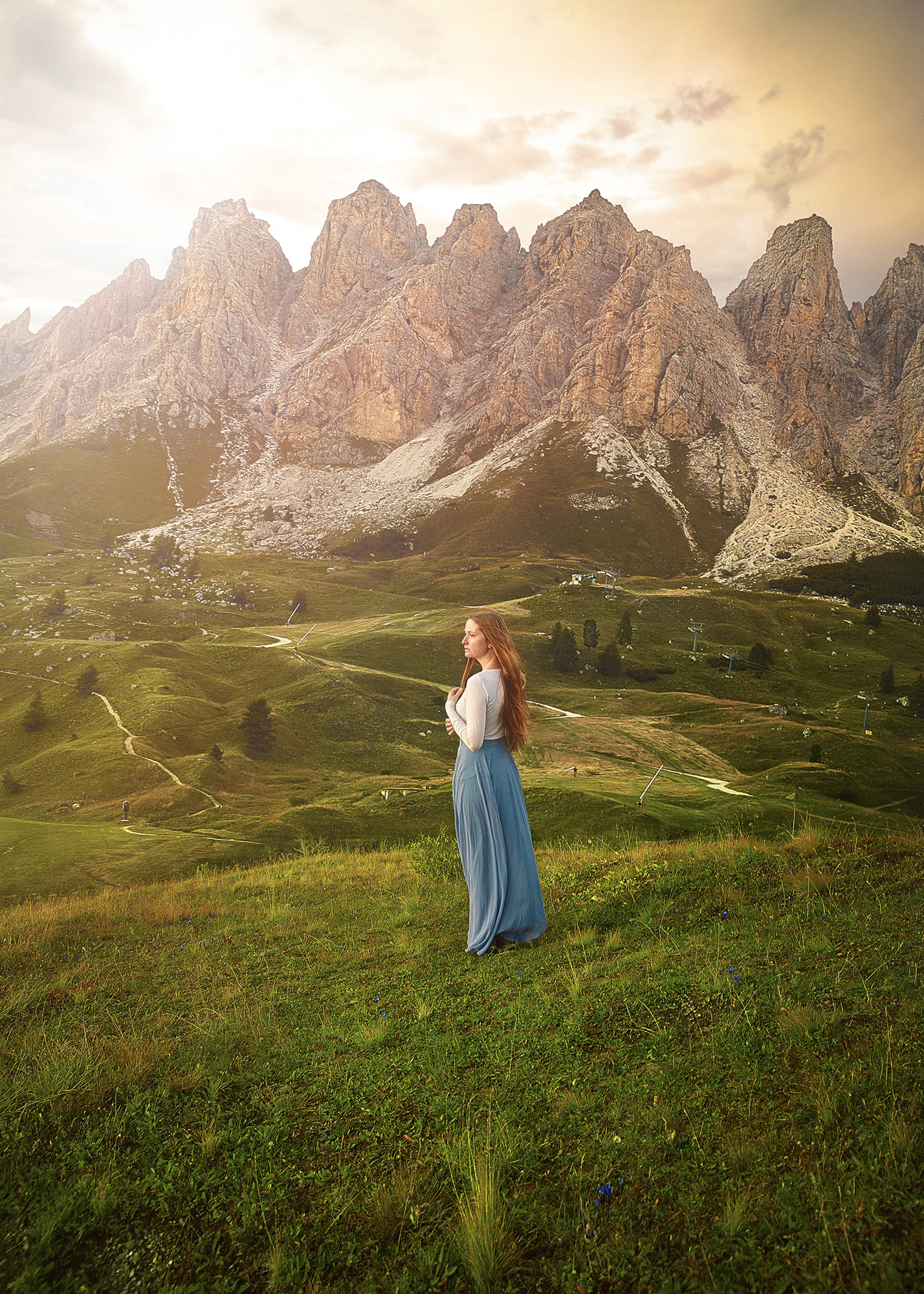 Dress in Light Layers and Natural Fibers When Visiting Italy in September
If you're wondering what to wear in September, remember that the temperatures in Italy will still be pretty warm during the day.
In cities like Rome and Venice, you'll want to wear light layers and natural fibers. You will be able to stave off the Mediterranean heat of the daytime in things like cotton shirts, linen dresses or shirts, and loose skirts and pants.
Just make sure to bring a light jacket for when the evenings cool off. And as we said above, if you're hiking in higher altitudes you may want a jacket or light thermal.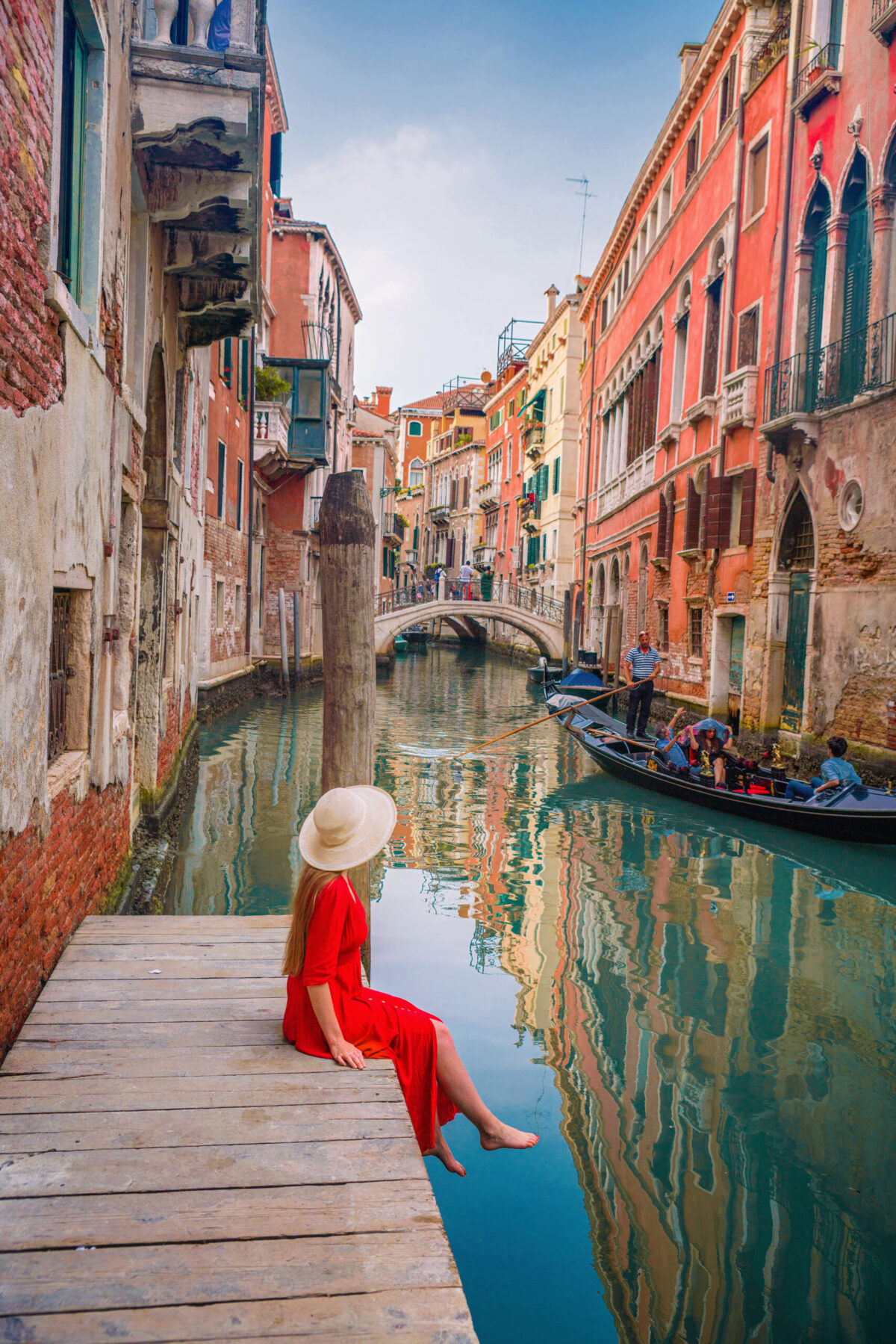 We hope you found this list of things to know for your September trip to Italy! From the weather to the stunning sites, September is truly a great time to visit Italy.