Are you wondering when is the best time to visit Italy? You are in the right place.
In this article, we will walk you through the best time to vacation in Italy. We have included all the relevant information so you can decide which is the best time for you to travel.
There is so much to see and do in Italy, it's an incredibly beautiful country. It's a place most dream of visiting and the mere mention of its name conjures up vivid imagery for people.
Perhaps you dream of visiting ancient Rome or the vineyards of Chianti. Or perhaps Venice has your heart or you dream of a vacation on the Italian Riviera. Italy is a country with something for everyone.
Deciding when is the best month to go to Italy can be a challenge. It depends on so many things and the area you want to visit.
We intend to make this decision easier for you by breaking it all down. From the best season to visit Italy to the least crowded time to visit Italy we have covered it all.
So get yourself a glass of red wine grab a pen and paper and let us walk you through the best time to visit Italy.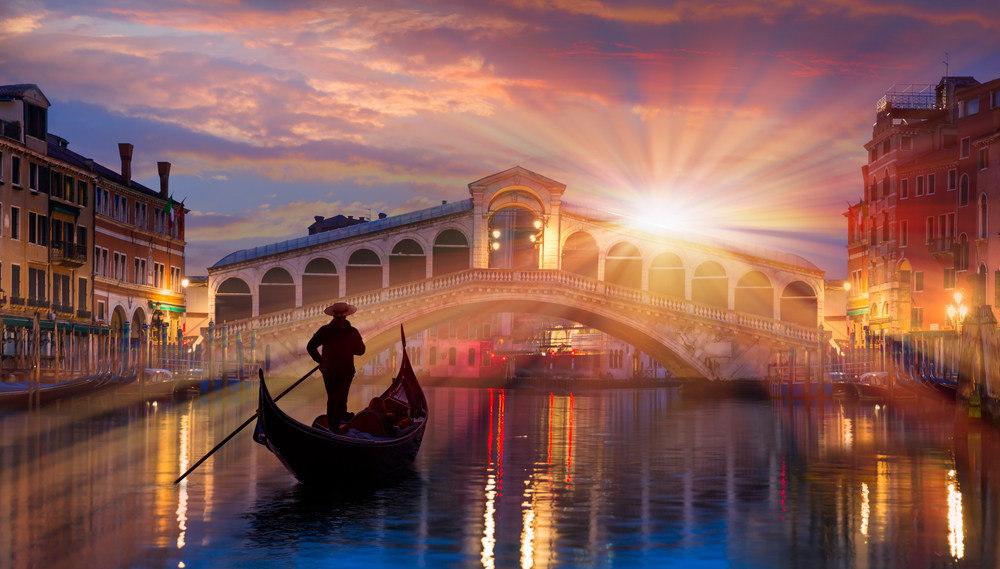 When Is The Best Time To Visit Italy?
When to go to Italy is such a personal choice. Weather, crowd levels, and budget all influence the decision. It also depends on what region you are wanting to visit.
For some, the choice is made for you as you may be reliant on school holidays or time off work. Others can be more choosy balancing all their considerations to find the right time.
What we will say is that the best time to go to Italy is when you can. The country is beautiful any time of year. There is no worst time to go to Italy.
The busiest times are during the summer months when the weather is the best. August tends to be particularly busy as this is the Italian holiday season and the Italian beaches can get crowded. However early summer also tends to be when Italy is at its greenest.
Winter tends to be the cheapest month to go to Italy but the weather especially in the north isn't great. Southern Italy tends to be less gloomy. And don't forget the fantastic Italian ski resorts.
Considering everything most tend to agree April, May, September and October is the best time to travel to Italy.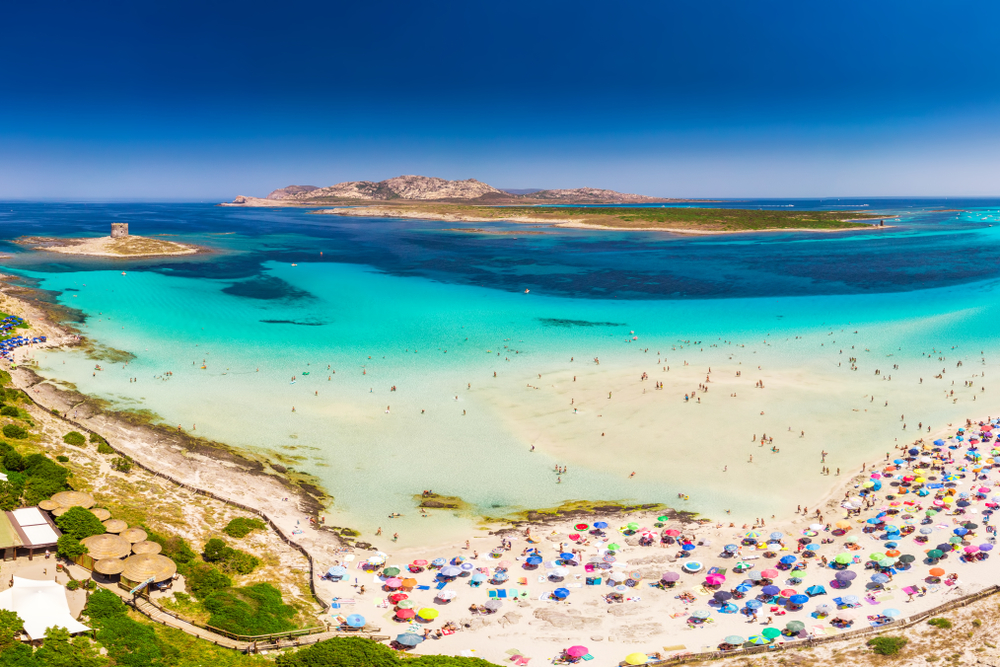 When Is The Worst Time To Go To Italy?
When it comes to the worst time to go to Italy again it depends on what you want to do and see when you are out there. We feel there is no wrong time to go just bad planning.
However, there are things to take into account like crowds, weather, and cost which may sway your decision.
The busiest and therefore most crowded and most expensive times to visit Italy are June to August. July and August tend to be the busiest. During these times you will likely have to wait in long queues to see sights and pay more for everything. The heat in the cities is also really oppressive during summer.
In August the beach destinations are heaving and if you can visit another time it's best too. The Italians flock to the beaches during August and prices spike as do the crowds.
If you do not like crowds avoid Venice during the Carnival season. The prices are hiked up and the city is so busy you can hardly move.
In winter the weather particularly in northern Italy can be gloomy and rainy so keep this in mind.
The best time of year to travel to Italy is personal so just plan well. Decide which factors are most important to you and make your decision from there.
Here are some mistakes to avoid when planning your trip to Italy.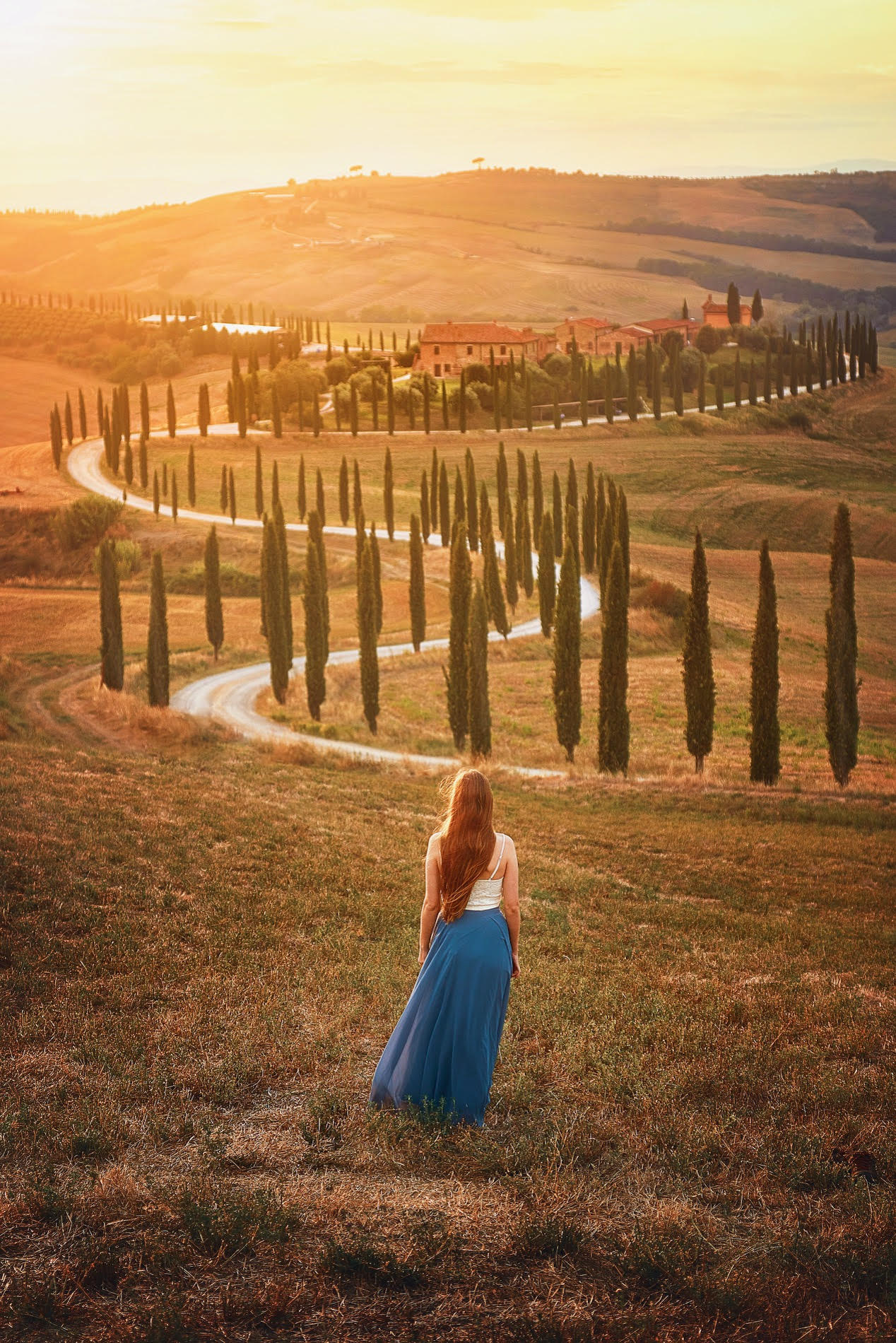 What Is The Cheapest Month To Travel To Italy?
The cheapest month to go to Italy is very dependent on where you want to go. However, generally speaking when the crowds are lowest so are the prices. But bare in mind that the low season in Italy can mean some things are closed or open for shorter hours.
Prices will also fluctuate depending on where you are traveling and what festivals and national holidays are on.
January in general tends to be the cheapest month to go to Italy especially if you want to visit one of the main cities. However, if you are visiting one of the ski areas it may not be so cheap.
You will also find some great deals in spring and autumn particularly if you can wait until the last minute.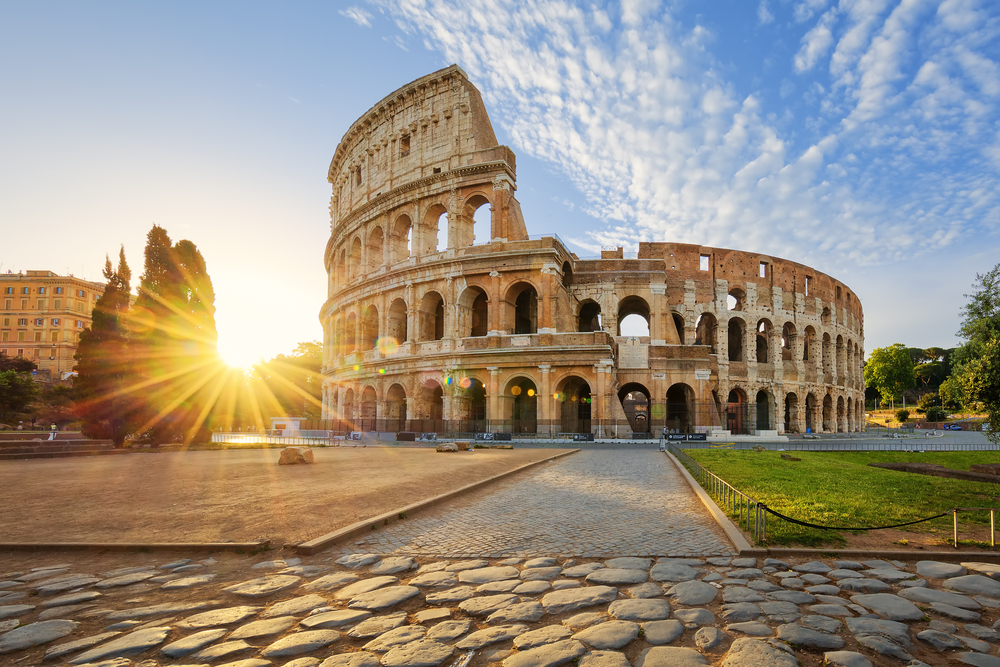 What Is Rainy Season In Italy?
As with many other European countries, Italy is green and beautiful and it stays this way because of the rain.
Across Italy, November tends to be the rainiest month but this can change from region to region. Winters in Italy are the time you will encounter the most rain.
October December, March, and April can also see heavy rainfall.
In summer it rains very little and in spring and autumn, there will be some rainy days and some lovely days.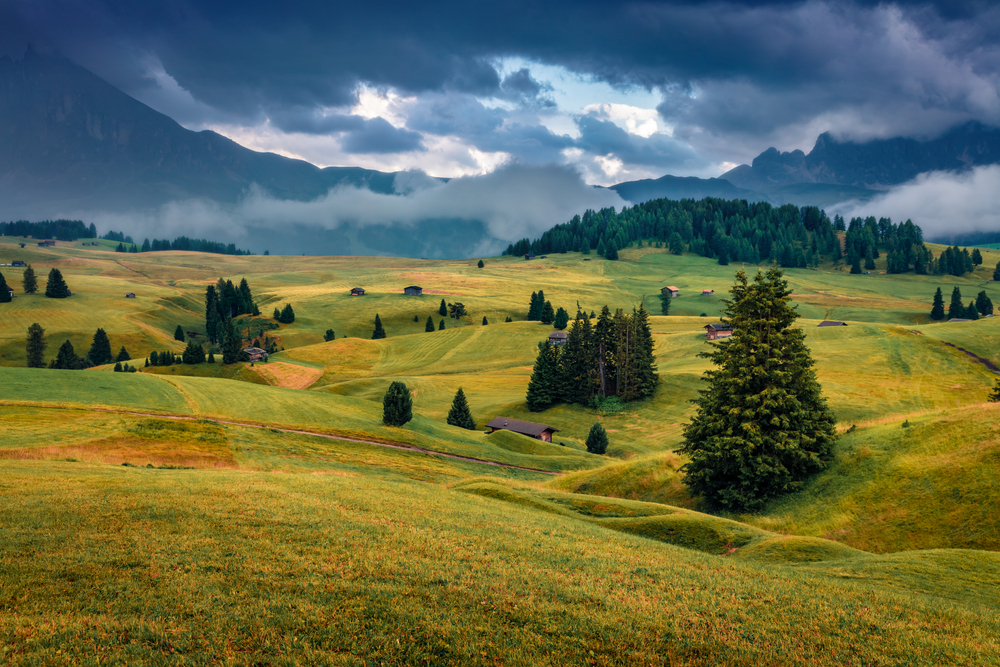 What Month Does Italy Shut Down For Vacation?
August is the hottest and most humid month in Italy. As a result, August is the vacation month for most Italians with schools being closed. This is when the Italy tourist season is in full swing.
During this month a lot of Italians will escape the heat of the city and flock to the nearest beach locations.
Now the country doesn't shut down as such but you may find some shops and attractions closed. If you are heading to the bigger cities or the beach resorts you are unlikely to see much difference. However, in less trafficked places this might be different.
Ferragosto, which is an old public national holiday, begins on August 15th and Assumption Day is also on August 15th and you may see more things closed around this time. Vatican City is closed on August 15th and 16th for example.
If there is something you are going to Italy to specifically see our advice is to check that it will be open if you are traveling in August.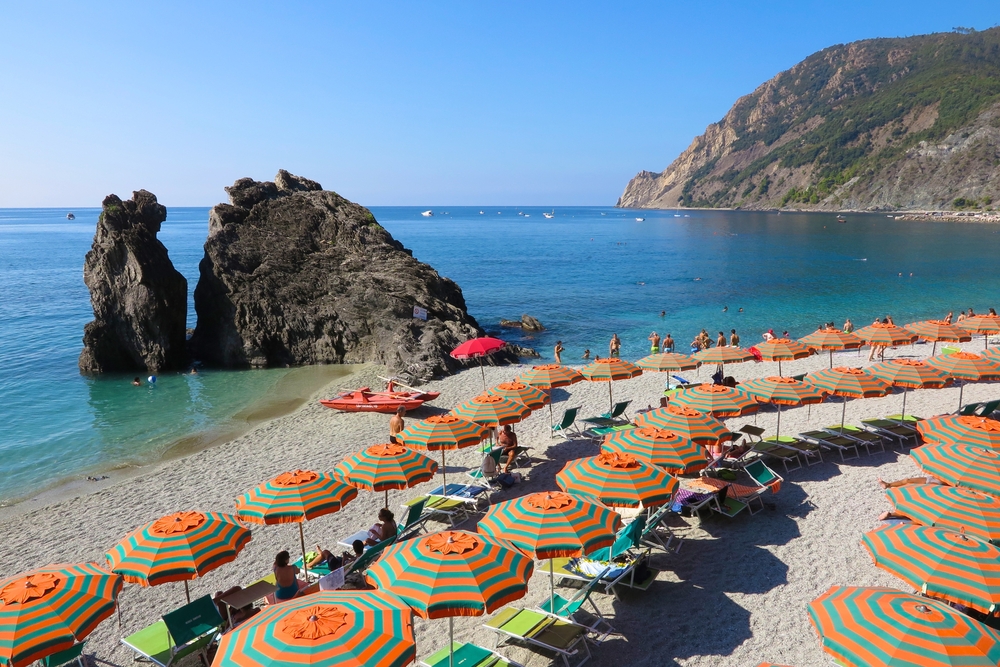 What Month Is The Best Weather In Italy?
When it comes to the best month to visit Italy weather wise it is so dependent on the type of weather you want. The weather can vary significantly from region to region and the north and south.
If you want to visit for the heat and beach weather then the summers are dry and hot. The north will always be cooler than the south so keep that in mind.
The west coast tends to get more rain than the east and the mountainous area tends to be colder and get snow in winter.
If you are a sunseeker anytime between June and September is good. If you want to visit the cities it's best to go when the weather is milder. April and May, October and November are good for city sightseeing.
If you want to visit Italy for Skiing December to March tends to be the best month with January being the preferred.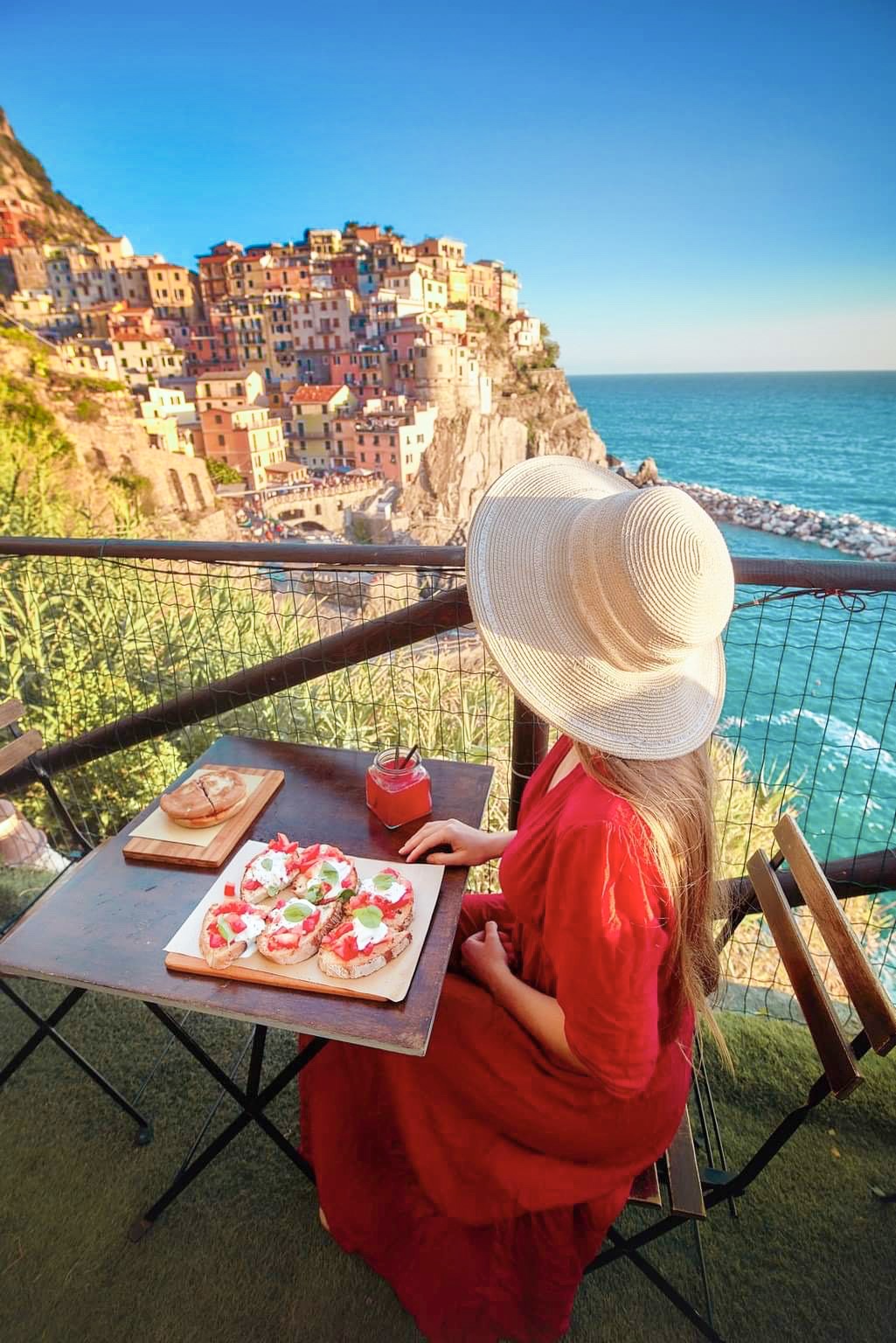 High And Low Season For Italy
The Italy tourist season is split into three seasons. The high season, The low season, and the shoulder season.
The high season in Italy runs from mid-June to August. The low season in Italy tends to be November to March unless you are going skiing where this is the high season.
The shoulder season is April through mid-June and September through October.
Here are some things to do in Italy whatever season you go.
Visit Italy In Summer If You
If you love the sun then summer has some of the best weather months in Italy. Summer is a perfect time for that Italian beach holiday or spending some time on the Italian Riviera.
The summer months might be the only time you can visit due to your children being off school so make the most of it. Because this is high tourist season you will find everything open, with longer opening hours and lighter evenings.
The cities can also be a little quieter, especially in August as the Italian vacation.
The temperature in July and August can reach the high 80s F 26 C and couple with high humidity it can get hot and sticky, especially in the cities.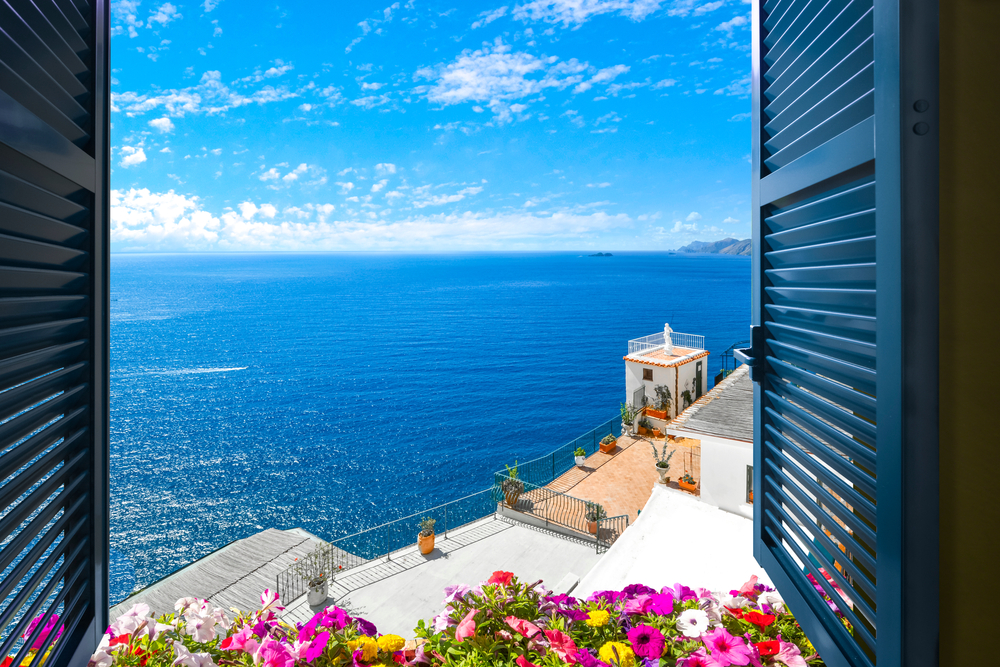 Visit Italy In Winter If You
If you want to ski then the winter months are the best for that with Decemeber and January seeing some of the peak skiing weather.
Winters can also be the cheapest time to visit Italy so if you are on a budget this is the season to go. The cities are likely to have fewer tourists and the traditional tourist spots will not be crowded.
The weather in the south is fairly mild and pleasant in the winter. The off-season in Italy will see you being able to grab some bargains in those popular southern summer spots.
Winter is the least crowded time to visit Italy.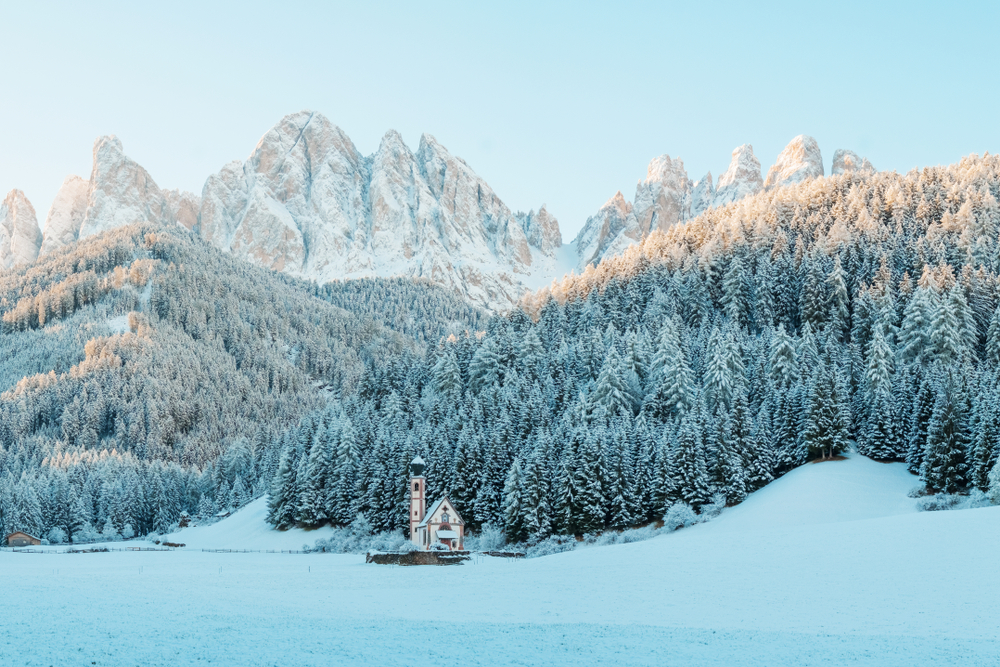 Visit Italy In Fall If You
If you are wondering when to go to Italy we love fall. If you are after beautiful scenery and fall in all its splendor Italy delivers.
Early September can still see really pleasant weather and is a wonderful time to visit some of the beaches. It tends to be less crowded and you can get some good deals.
The mountain regions such as the Dolomites are also beautiful at this time.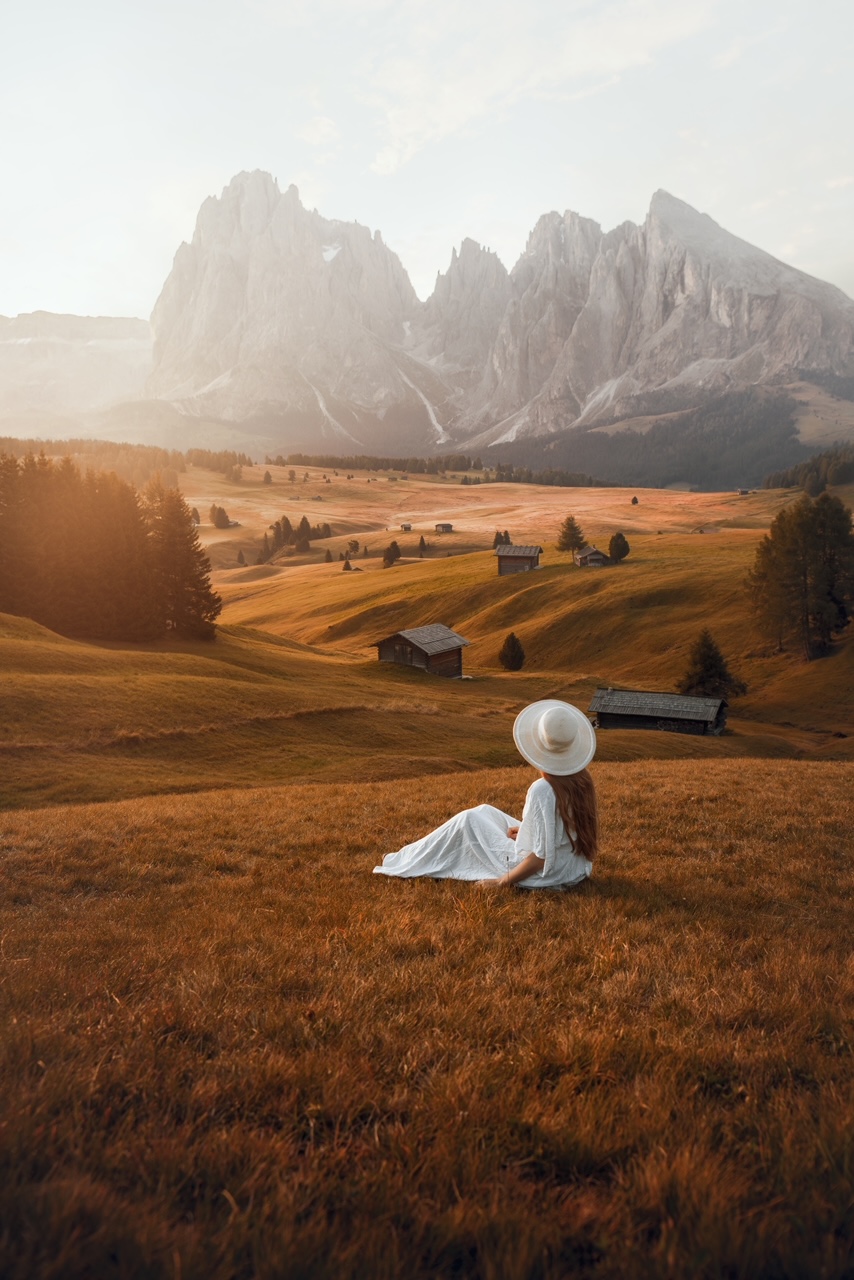 Visit Italy In Spring If You
Most believe that spring is the best time to go to Italy. Temperatures are starting to warm up and all the spring flowers are in bloom.
You will also find fewer crowds and lower prices in this season, especially before Easter.
Spring is in our opinion the best season to visit Italy but be prepared for some rain. It's also a great season to explore some of Italy's hidden gems and secret spots.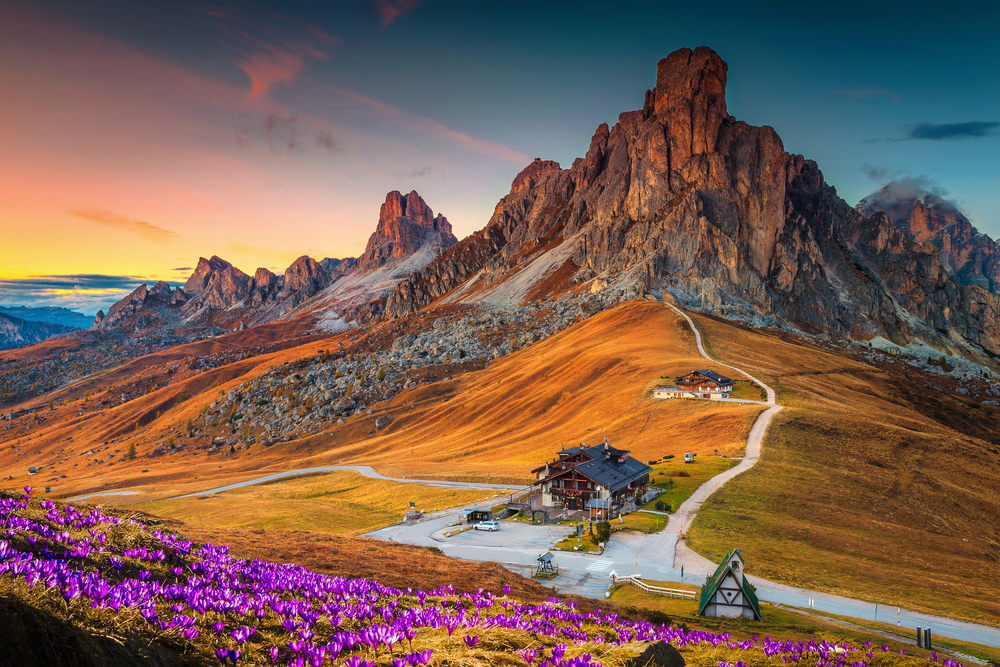 When To Go To Italy By Month:
Italy in January
January can be the best time of year to go to Italy if you are looking for a bargain. There are fewer crowds, prices are at their lowest and you are unlikely to have to wait in line for attractions.
The south of Italy will see temperatures between 50-60°F 10-15°C with the north ranging from 25 – 45°F -3-7°C. The ski resorts are likely to be at peak snow conditions in January.
January in Italy sees New Year's Celebrations, January Sales if you want to grab a bargain and Epiphany.
Taking place on January 6th Epiphany or La Befana as the Italians call it marks the arrival of the three wise men to baby Jesus. On this day gifts are exchanged and children receive presents in stockings. It is a national public holiday so expect a lot of places to be closed.
You might find that if you visit Italy in January some of the tourist attractions and areas are closed but check before you go.
This is the best time to visit Italy for cheaper prices and uncrowded streets.
Italy in February
February is the Italy off-season so again there are some bargains to be had. Temperatures start to improve in the south but it is still cold and expect rain.
Tourist numbers are fewer unless you are in the ski regions where February tends to be the peak month to visit. February is the best time of year for Italy if you are looking for fewer crowds and lower prices.
Prices in Venice will peak around the Venice Carnival time. This two-week period sees the city awash with people in fancy dress, costumes, and masks ready to party.
Carnevale is also celebrated towards the end of the month and marks the beginning of Lent. The whole country celebrates with pageants, masquerades, parades, and other fun activities.
The north sees temperatures of around 39-46°F 3-7°C with the south being anywhere from 48-55°F 8-12°C. Rainfall does tend to increase in the south in this month too.
February in Italy can also see reduced opening hours and some attractions may be closed so check before you go.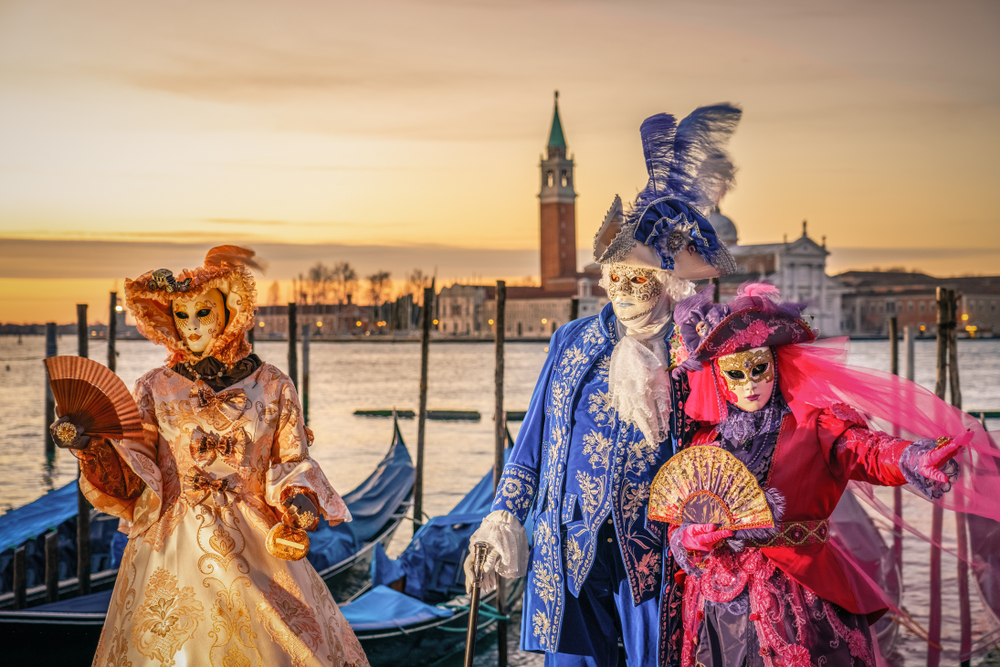 Italy in March
March in Italy sees the weather getting warmer but it can still be very unpredictable. The days start getting a little longer though so you will have more time to explore.
Some think that March is the best time to travel to Italy as the weather is getting warmer, the prices are still low and there are still fewer people around, even though numbers do start to increase.
Easter time is a big deal in Italy so expect some attractions to close and Rome will be busy as people attend the Pope's Easter Mass. So if Easter falls in march when you are going prepare for this.
Italy in March sees temperatures in the north around 34-56°F 1- 13°C and the south 52-59°F 11-15°C.
On March 9th the Santa Francesca Romana in Rome is a sight to be seen. Motorists take their cars to the church to be blessed. The objective is to park as close as you can to the church so as you can imagine the traffic situation is rather interesting.
The Rome Marathon is also held on the Third Sunday so be prepared for road closures and crowds during this time.
March is also the best time to visit Sicily, the beaches in Sicily are incredible.
Italy In April
April is the best month to visit Italy. The weather is warmer, the rain turns into intermittent showers and the days lengthen.
You will find most of the attractions open as the county starts to gear up for summer. The prices are still lower and the crowds haven't started flooding in yet.
April is perfect weather wise especially for hiking in the mountain areas or exploring the coastal towns. Cinque Terre and the Ligurian Coast also start to open for business.
The best bit about Italy in April is all the wildflowers are blooming across the countryside it is totally beautiful.
Temperatures in the north are between 40-62°F 4-16°C and in the south between 53-64°F 11-17°C.
When it comes to national holidays Liberation Day is on April 25th and of course, Easter may fall at the beginning of April. Venice also hosts the Festa di San Marco on April 25th where men offer a single rosebud to the woman they love in celebration of the city's patron saint.
April is the best time of year to travel to Italy. April is also one of the best times to visit Rome and the Cinque Terre.
There is so much to do in Cinque Terre and Rome has amazing sights.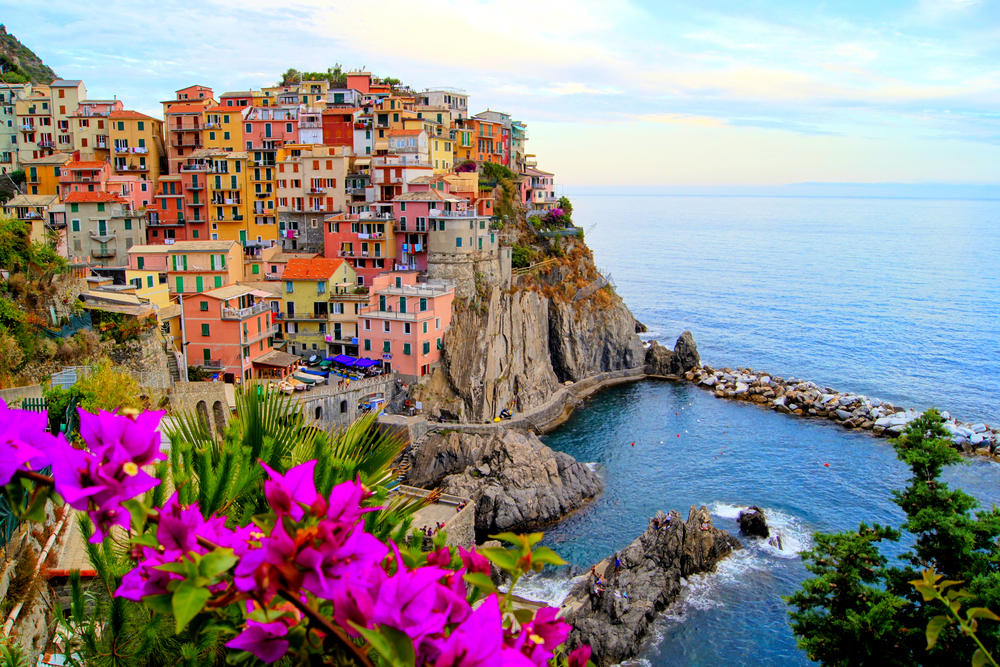 Italy In May
Most say that May is the best month to go to Italy and we agree. The weather is warm, it's still not overly crowded and it's the perfect time for outdoor pursuits.
Gardens and flowers are at their peak and the countryside looks incredible. The cities are also really pretty and pleasant this time of the year.
The Giro d'Italia cycle race takes place in May and the route changes yearly so check to see if it will interrupt your plans.
May in Italy is full of festivals with wine, food, and flower festivals. The Festa dei Serpari is celebrated in Abruzzo and Venice sees the Festa della Sensa.
Temperatures in the north vary between 49-70°F 9-21°C and in the south between 61-70°F 16-21°C.
May in Italy can be the best time to visit Italy and the best time to visit the Amalfi Coast.
Italy In June
June sees us going into high season in Italy. The weather is hotter, the crowds are bigger and prices shoot up.
Summer and peak season arrive in Italy along with large crowds of tourists. Consequently, prices at this time can skyrocket. The Italian beaches start to get busier and Italy just seems to come to life.
June is Italy sees open-air festivals and concerts. Republic Day on 2nd June is a national holiday. On June 16 in Pisa Luminara di San Ranieri is celebrated. Verona sees the start of the summer opera season and the Estate Romana program of events starts in Rome.
Temperatures are between 55-77°F 12-25°C in the north and the south sees temperatures of 68-77°F 20-25°C. June in Italy also sees very little rainfall.
If you are a sunseeker but want to visit when it is a little less busy then June is the best time to vacation in Italy.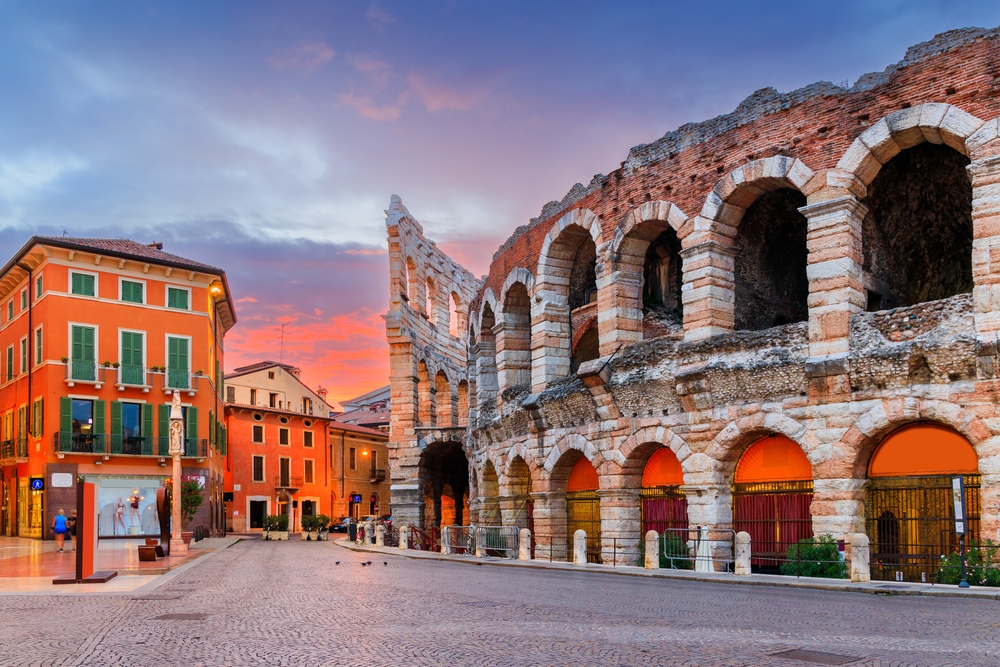 Italy In July
July is one of the best weather months in Italy if you love the sun. It is the second hottest month and consequently, prices increase as do tourists. July in Italy is hot, humid, and busy.
If you are planning to visit Italy in July then make sure you book accommodation and travel well in advance.
Temperatures in the south are between 74-95°F 23- 35°C and in the north 66-86°F 18-30°C. This is a perfect time to explore the north of Italy as the weather is great. Here is a northern Italy itinerary if you want to explore.
As for events and festivals, The Palio Horse Race in the Piazza del Campo in Siena on July 2 is a really popular and unique experience. The Madonna della Bruna festival takes place in Matera on July 2nd.
There are also lots of open-air concerts and performances so check where you are going to see what is on.
While it is hot we feel that the Italy tourist season is when this country really comes to life.
Italy In August
August in Italy is hot, hot, hot, and very busy. If you are going to the coast prices are high since the locals flock here during this month.
The good thing is that the cities can be quiet so if you can bare the heat it is a good time to visit. However, some things may be closed due to the Italian holidays.
August in Italy sees temperatures in the south of 74-83°F 23-28°C and the north 60-83°F 15-28°C. Despite the heat and humidity August can be one of the most expensive months to visit so book well in advance.
The best festival takes place in the Marche region. On the first weekend in August, La Quintana takes place. It's a 15th-century-style parade followed by a jousting tournament.
The second horse race in the Piazza del Campo in Sienna takes place. The Venice Film Festival also starts at the end of August.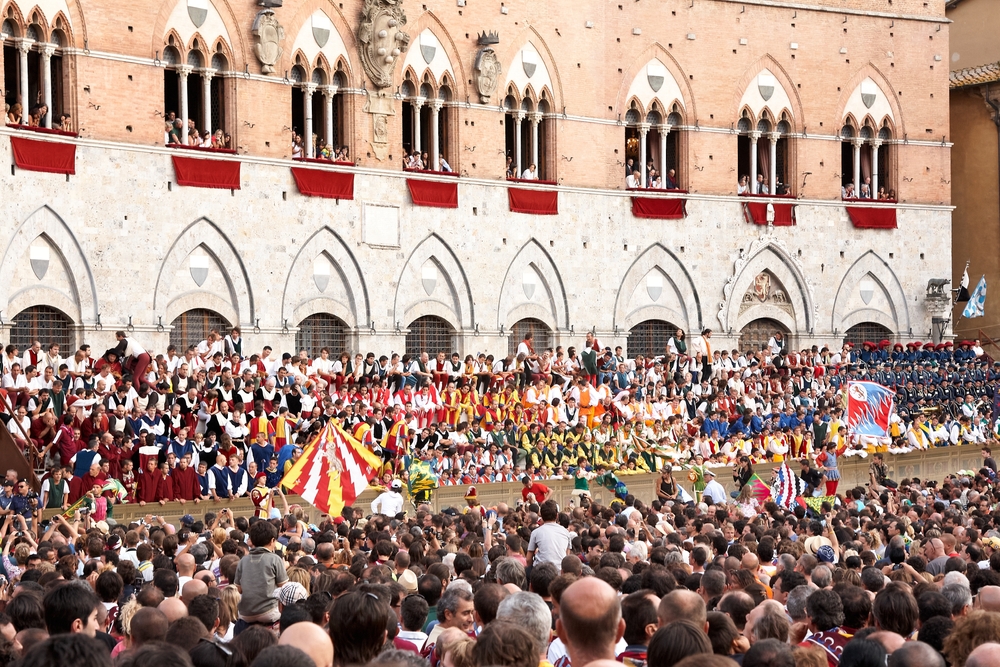 Italy In September
While September in Italy is still hot you will find it isn't as busy except in Venice where the Film Festival and Regata Storica boat races are taking place.
This is a great time to visit the beach as it isn't as busy and the evening is cooler so you get some rest bite from the heat.
If you are a foodie Italy in September will delight you as there seem to be food and harvest festivals everywhere. The grape harvest in the wine regions also takes place at the end of the month.
Milan and Turin see the MITO Musical Festival running throughout the month which is always fun.
The north of Italy cools down a lot with temperatures between 54-75°F 12-23°C. In the south, the heat still stays 72-80°F 22-26°C.
September is the best time to vacation in Italy and the best time to visit Venice and Sardinia.
Italy In October
If you are coming here to do some sightseeing October is the best time to vacation in Italy for this. The weather is milder and more pleasant and the crowds have died down.
You will find shorter queues in the cities and if you are willing to dodge the rain it's a much more pleasant experience than some of the other months.
There are still food festivals and harvest celebrations happening and the grape harvest is in full flow. October is also a great time to go seeking some amazing fall foliage.
Temperatures in the north are 44-64°F 6-17°C and the south is still pleasant at 66-74°F 18-23°C.
We feel October is the best time of year for Italy vacations. It's also the off-season in Italy so prices tend to be lower. October is also the best time to visit Tuscany the area is beautiful this time of year.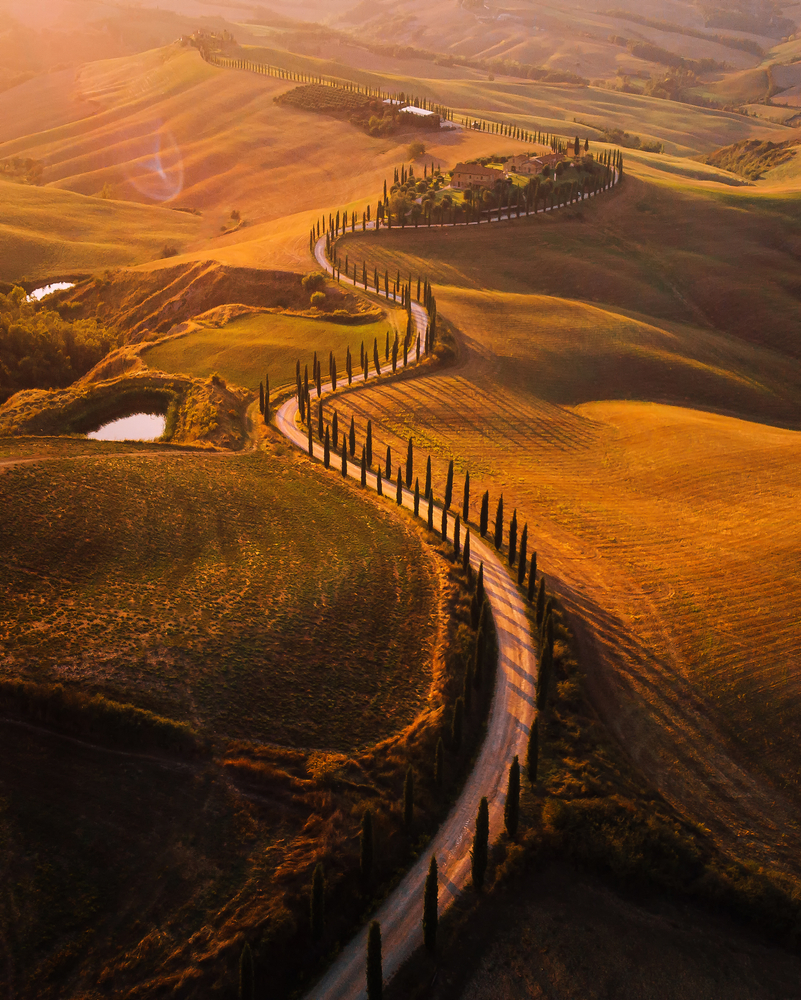 Italy In November
November is Italy's off-season and therefore prices are lower and crowds have really thinned out. However it is colder, rain is more frequent and there is likely to be snow at higher altitudes.
Some tourist attractions may be closed and the beach towns tend to be closed up for the winter. There is also less daylight time so the time you have for sightseeing will be less than in the other seasons.
Average temperatures in the north are 33-52°F .5-11°C and the south sees temperatures of 55-58°F 12-14°C. There is still ample opportunity to see fall foliage.
November 1st is a national holiday as it's All Saints Day which is similar to the Mexican Day of the Dead. And if you are a foodie November is truffle season in northern Italy and there are lots of fairs and markets to enjoy.
November can be the best time of year to go to Italy if you don't mind a bit of rain.
Italy In December
Decemeber sees the off-season in Italy start and while prices and crowds can increase during the holiday period prices and crowds in early December are generally lower. The exception to this of course in the Italian ski resorts where their high season is just starting.
If you travel in Decemeber you will find quieter cities, sightseeing will be easier and accommodation will be cheaper. Outside of the main cities, you will find a lot of things closed though so keep that in mind.
In December you will see Italy all decked up for Christmas and the Italian Christmas markets are in full swing.
The north sees temperatures between 26-45°F -3-7°C and the south between 54-61°F 12-16°C.
December in Italy can be a very special experience and nothing beats these romantic cities all decked up for the holidays. This month can be the best time to visit Italy especially if you are after a special setting.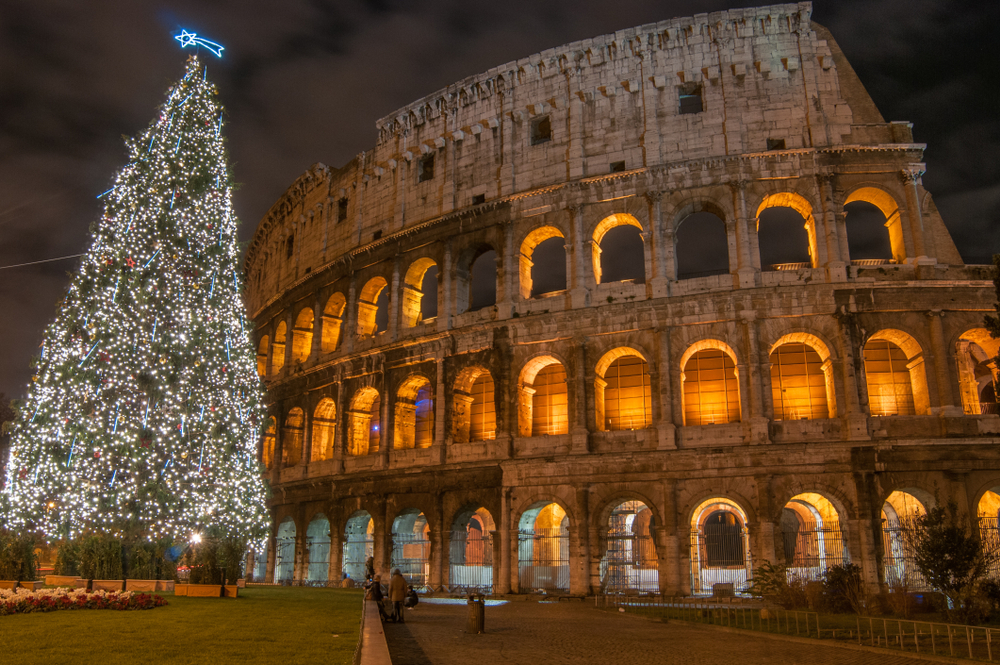 As you can see when it comes to when is the best time to visit Italy it's such a personal choice. The best month to go to Italy is a choice only you can make depending on your circumstances.
We hope this article has made the decision a little easier for you. Italy is an incredible country and we know you will have an amazing time whenever you go.