May in Italy is breathtaking. Between the bright days, mild temperatures, fun events, and the promise of upcoming summer, this is truly one of the best times to visit this stunning country.
Italy in May is one of those life-changing moments. Although it tends to get a bit busier during these months, the things to see in Italy in May are endless: visit the beach, check out those tourist traps, breathe in the new fresh, green landscapes, and even see a festival or two (have you tried to see the Grio d'Italia?!).
We promise that when planning to visit Italy in May, you won't be disappointed. There is never a dull moment. But we also want you to be prepared! So we present 7 things to know before visiting Italy in May.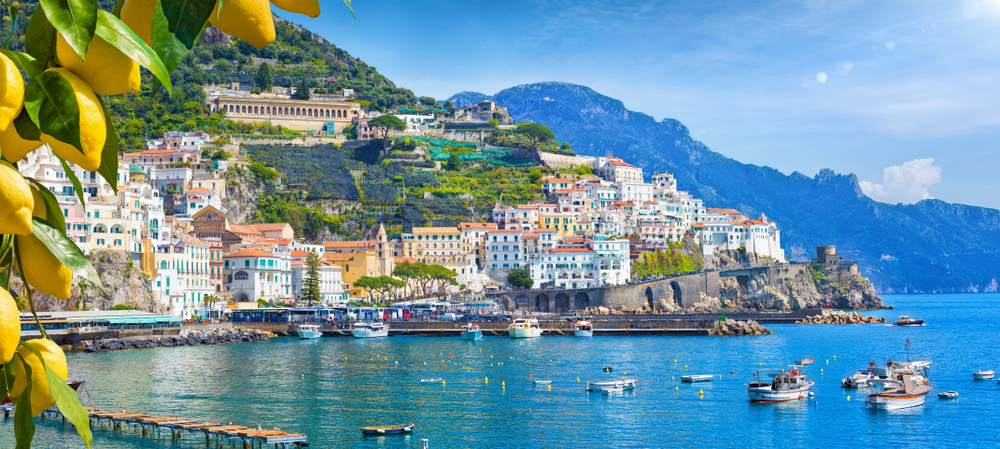 7 Things to Know Before Visiting Italy in May
May Weather is Warming Up but Still Pleasant
With summer approaching, May is usually a popular month to visit Italy. This month seemed to be the perfect pre-curser to the hot summer days of June and July and August. And while the temperatures of May have steadily increased over the years, the average temperatures in Italy in may are still great!
On average, you'll find temperatures ranging from 50-70 degrees Fahrenheit in the northern regions of Italy (this translates to about 10-21 degrees Celsius).
In the southern regions of Italy, you'll find your average to range between 60-75 degrees Fahrenheit (which is about 16-24 degrees Celsius). Central Italy will average between 55-70 degrees Fahrenheit (10-21 degrees Celsius). This means that the warmest place in Italy in May will typically be in the southern regions!
Please note that as time has progressed, within the last decade or so there have been more heatwaves in the month of May. This is okay for your outdoor adventures, but make sure to pack appropriately– a mix of cool and warm-weather accessories like windbreakers will be your best friend! Either way, the Italy weather in may will be pleasant!
Don't forget to check out our helpful post on When To Visit Italy which talks about the pros and cons of different seasons, weather, crowds, festivals, and more!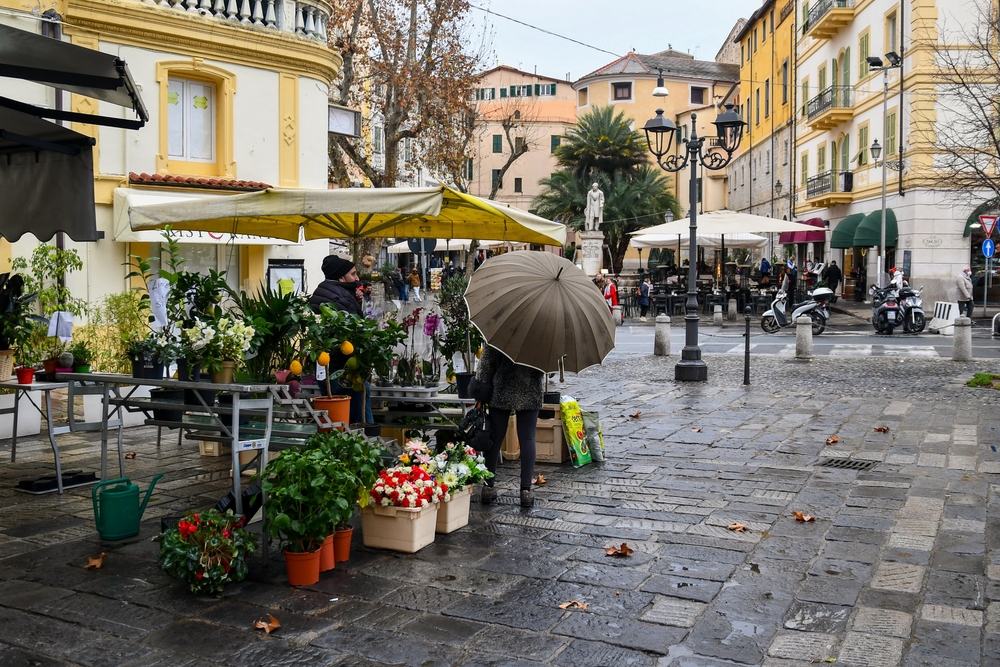 Water Temperature in Italy is Getting Warmer
Can I go to the beach in Italy in May? The short answer? Yes! The water temperature, in general, is getting warmer by this month. Of course, this can be dependent on location, just like the weather averages.
It's no surprise that you'll be tempted to visit places like Cinque Terre and Positano during your vacation. And is true! These are some of the best vacation spots in Italy in may! But it can also be tempting to jump into the ocean. The question is, do you want to?
These coastal towns average differently in their temperatures. For example, off the Amalfi Coast the average is about 67 degrees Fahrenheit (19 degrees Celsius), but it has gotten as hot as 73 degrees Fahrenheit (23 degrees. Celsius). Positano actually averages about the same, but can get as low as 60 degrees Fahrenheit (15 degrees Celsius). So just make sure to check your temps before going!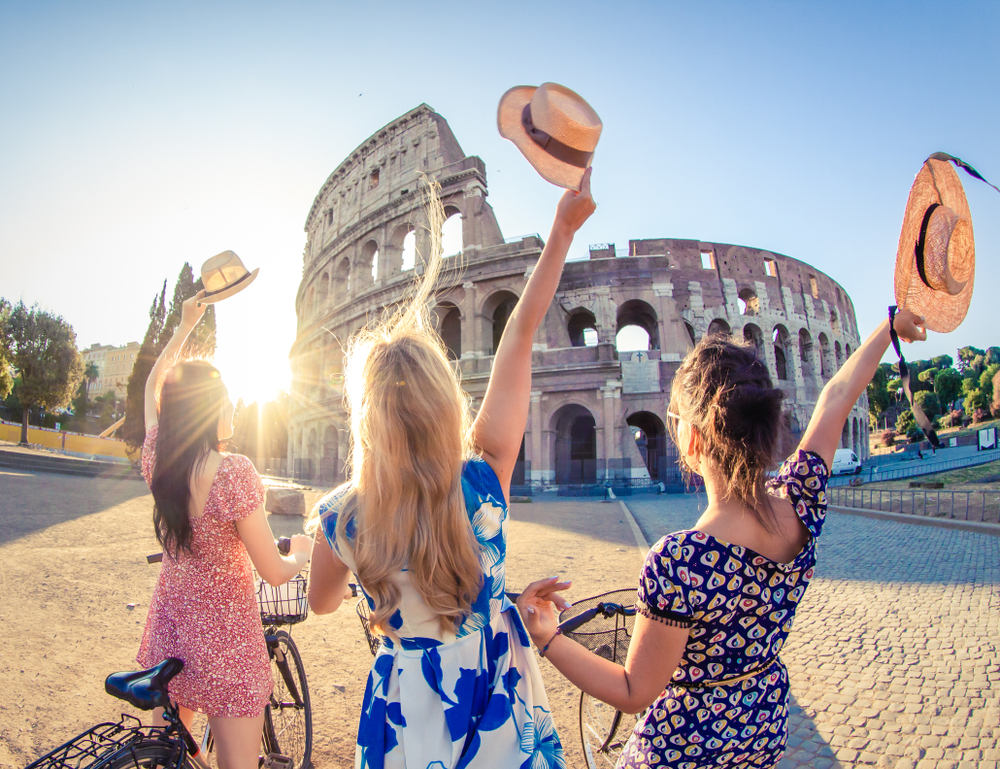 May is the Start of Busy Season in Italy!
As already alluded to, May sees an upward tick of crowds. The best places to visit in Italy in May (like Rome!) will get more crowded. This high-season can definitely impact your trip. You'll find yourself paying a bit more for flights and hotels, for example. Especially if you compare these prices to a low season!
The tourist spots will also be more crowded. Take the Colosseum, for example. Tickets will likely sell out fast, so book in advance! Make your trip easier by pre-planning.
Overall, as you plan a trip to Italy, know that the high season it technically May through September. While May and September are less buys than the summer months (June, July and August), you still will see larger crowds. So when asking "is Italy crowded in May?" know to expect differences compared to the low season.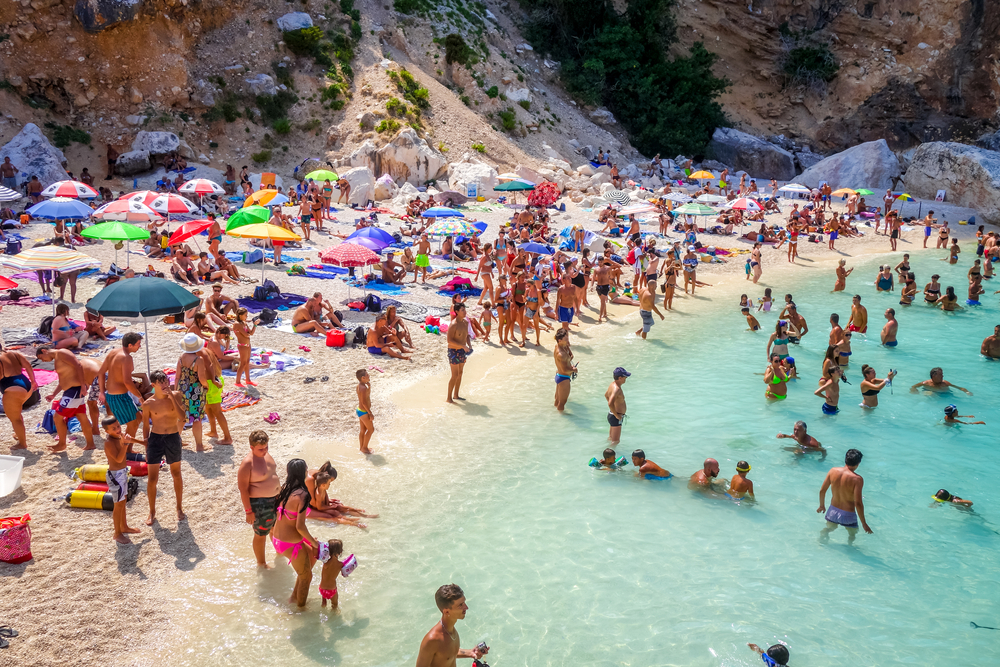 Tuscany is one of the Best Places to Visit in Italy in May
Of all the best places to visit in Italy in May, Tuscany has to be on the top of the list! I mean can you imagine a better vacation than one that has nice weather, greener lands, sightseeing and more?
Tuscany is famous for a variety of things. Of all the things to do in Italy in May, make sure to check out places like Florence, Siena, Lucca, and Montalcino. These are unforgettable places– for example, Montalcino is the wine town perfect for wine lovers! And even the smaller towns like San Gimignano is a perfect medieval town that is great to visit.
During the month of May, Tuscany really stands out. It becomes a magical visit solely because of the stunning, rolling hills. You'll want to spend as much time as possible exploring here, and the longer moments of daylight will let you do so!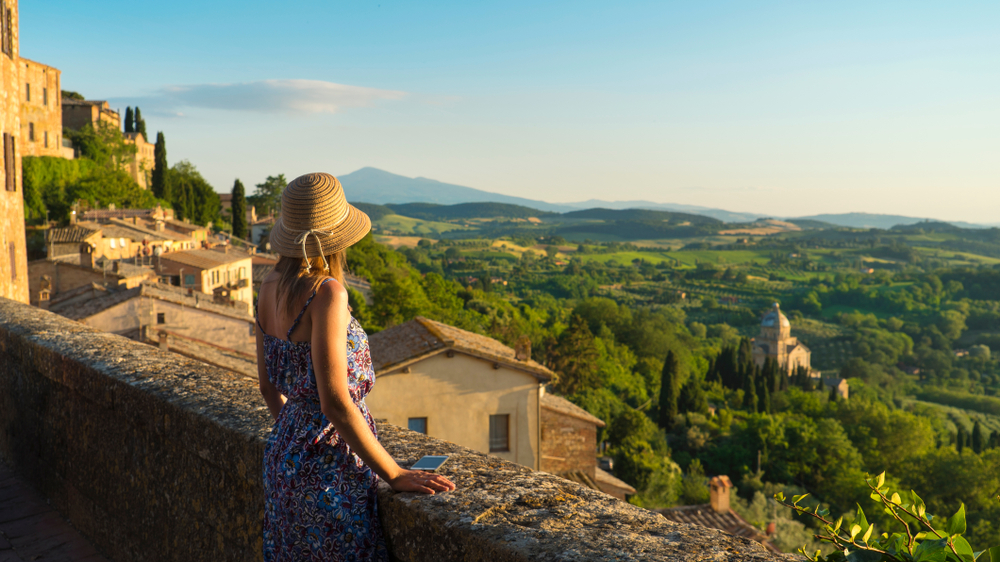 May is One of the Rainier Months in Italy!
While we already mentioned that Italy in May features bright days and pleasant and warm weather, it is possible to have the occasional colder day. We also want to make sure we mention that May tends to be a rainy month!
Typically, there is a 51% chance for a perfect, Sunday day in Italy. And if it's not solely a sunny day, you have a 49% chance of seeing a mixture of sunshine and clouds. On average, there is about 13 mm of rain during this month.
The amount of rain and rainy days vary on location, of course. For example, Rome averages about 52 mm of rain in the month of May. While this is a lot less than the 115 mm expected in the month of November, and more than the 19 mm expected in the month of July, just make sure to keep an eye on the shifting weather.
Those cooler, rainy days will bring in cooler weather/air. Thus, we suggest bringing a dry layer or protective layer for the month of May. This way you can always stay dry!!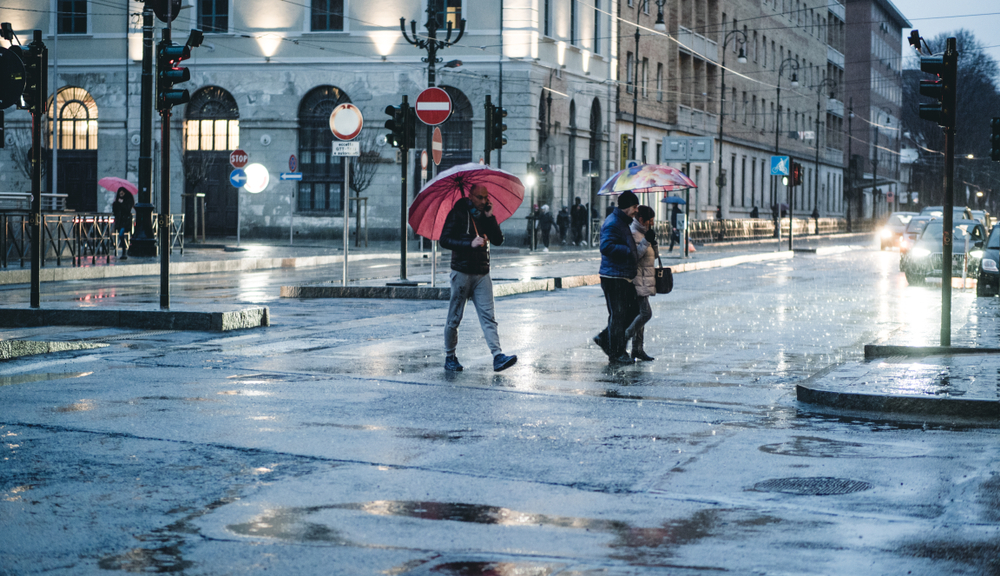 Avoid Visiting the Dolomites in May Because Many Lifts are Closed
The Dolomites, a mountain range located in northeastern Italy is one of the most popular destinations. Especially for those who love to hike and enjoy views and the outdoors! This range is a part of the Southern Limestone Alps and they extend into the River Ridge.
While these are great to visit, avoid going in May! Many of the lifts are closed. We even had the experience of going in May and we had to reduce our trip to September. This was because many of the lifts fo places (like Seceda) were closed.
Many of the hikes are also closed too! You can, of course, visit places you can drive to. But just know that if you want to go hiking, and want to experience the top notch-high-point views, than going in May is not a good option. Those lifts will be closed!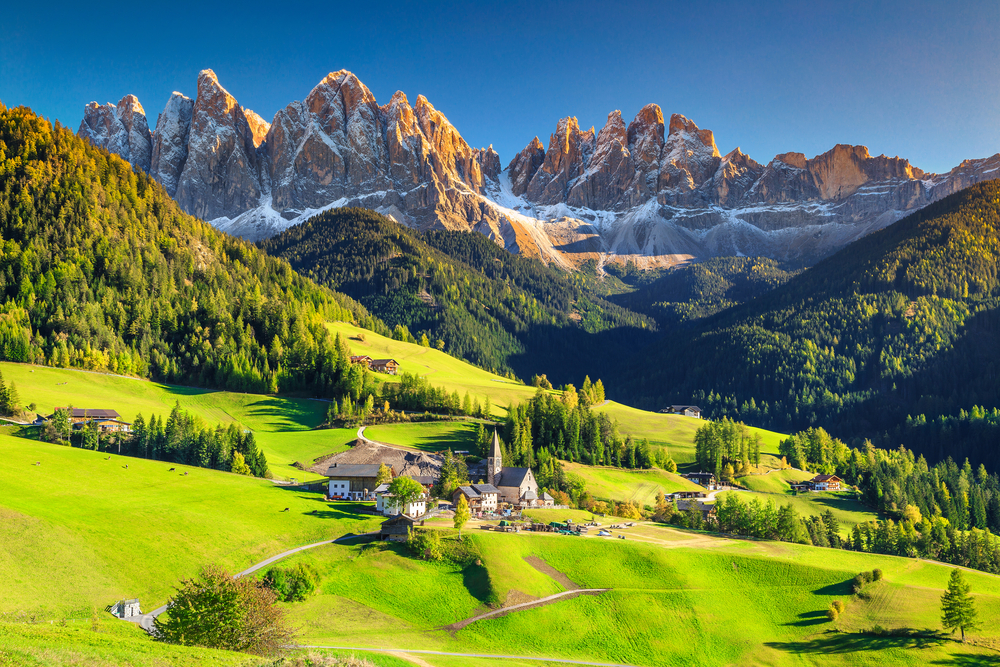 Make Sure to Check the May Events in Italy for Holidays and Festivals!
Visiting Italy in May has never been more fun. There are so many things to do! From wine tours, to outdoor excursions, or even visiting places like the Iris Garden, you'll have every chance to do what you want and more. But like we said– make sure to book tickets in advance!
In particular, we want to stress the events in Italy in May. The first one we want to talk about is International Workers Day. On May 1st, most businesses and attractions are closed so workers can spend time with their family. Often this time is spent outdoors and enjoying nature, so don't expect to book a full day on the first!
There is also Giro d'Italia. For 3 weeks in May– the days vary each year– you can see the famous cycling race that is the Tour de France! Their route passes through cities and towns. But be careful about booking lodging! And don't forget the Festa di Sant'Efisio. This four-day festival is held on Integration Wokers Day (ironic, no?), but is one of the most colorful festivals in the world. It celebrates Saint Effisio, a martyr who saved their capital from a plague.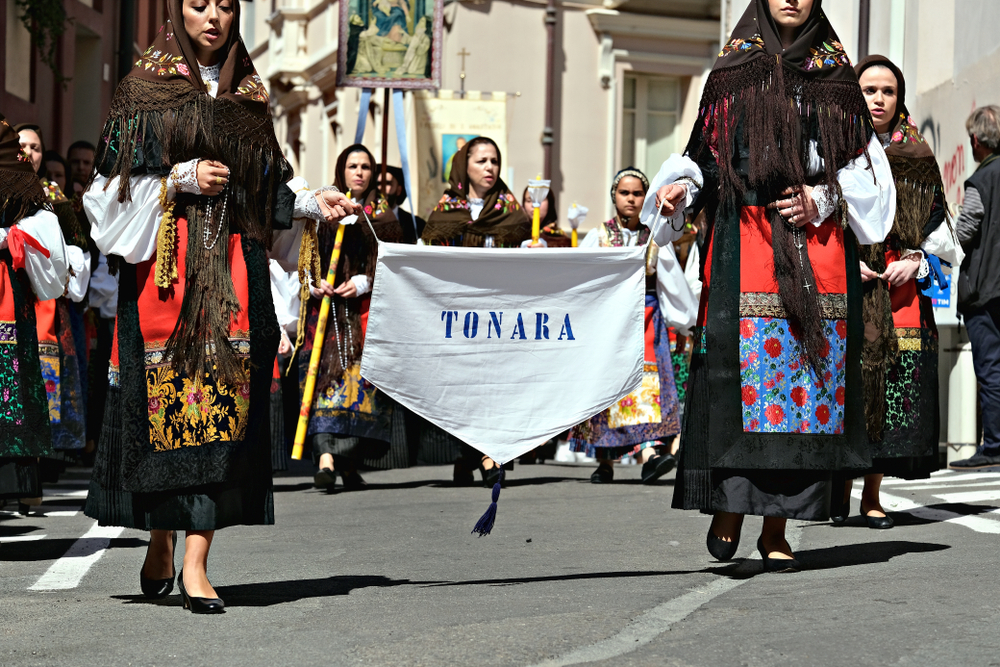 And there you have it, folks! 7 things to know before visiting Italy in May. Take notes about the weather, the crowds, and the best locations to visit in addition to the best events. This way your trip to Italy is filled with the best of the best. You'll love visiting on the cusp of summer!