Planning the best European road trip possible with so many fantastic countries and routes to choose from can be a daunting task. To help you out, we've put together this collection of the 15 best road trips in Europe that you definitely won't want to miss.
From the volcanoes and glaciers of Iceland and the castle ruins of Scotland to the colorful streets of Italy and the Roman ruins of Croatia, each country has an abundance of spectacular experiences to offer.
It's impossible to go wrong when choosing a road trip around Europe from this list. You'll find architectural masterpieces in France and magical landscapes in Norway, and both will take your breath away.
We hope you'll get the same thrill driving around this remarkable continent as we have. So pack up your bags, download your Europe road trip planner apps, and let the adventures begin!
Don't forget to check out our Detailed Road Trip Packing List so you don't forget any essentials for your trip!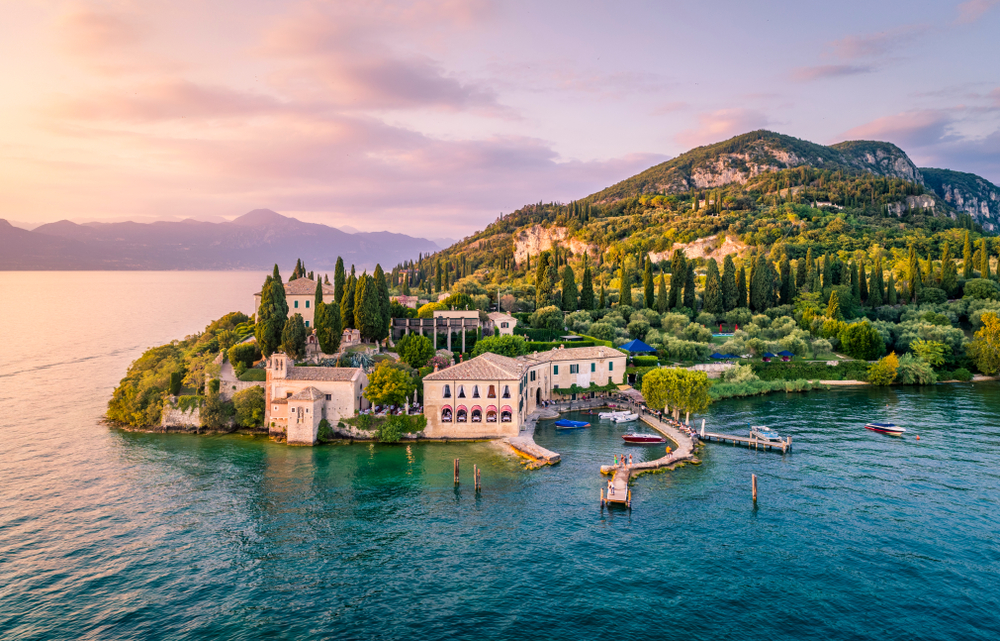 Tools To Use For Planning Your Europe Road Trip
Europe road trip planner apps will be crucial for optimizing your adventurous vacations around the continent.
Whether you're driving the remote winding roads of Iceland's Westfjords or navigating a compact car through Italy's narrow streets, these apps will be extremely helpful as you road trip Europe.
We have these downloaded on our own smartphones to use each time we embark on a new road trip around Europe.
Let's say you're planning an Iceland Ring Road trip and want to carefully map out ahead of time where you'll be able to get gas along the route and how much of a dent it will put in your wallet. GasBuddy is perfect for that.
Or maybe you're tackling a Germany road trip with a handful of your closest friends and don't want to deal with the headache of determining who owes who how much money. Splitwise has you covered.
Whether you're tracking the weather or finding the perfect Kindlebook to pass the time, be sure to take advantage of these apps to make your Euro road trip as easy and seamless as possible.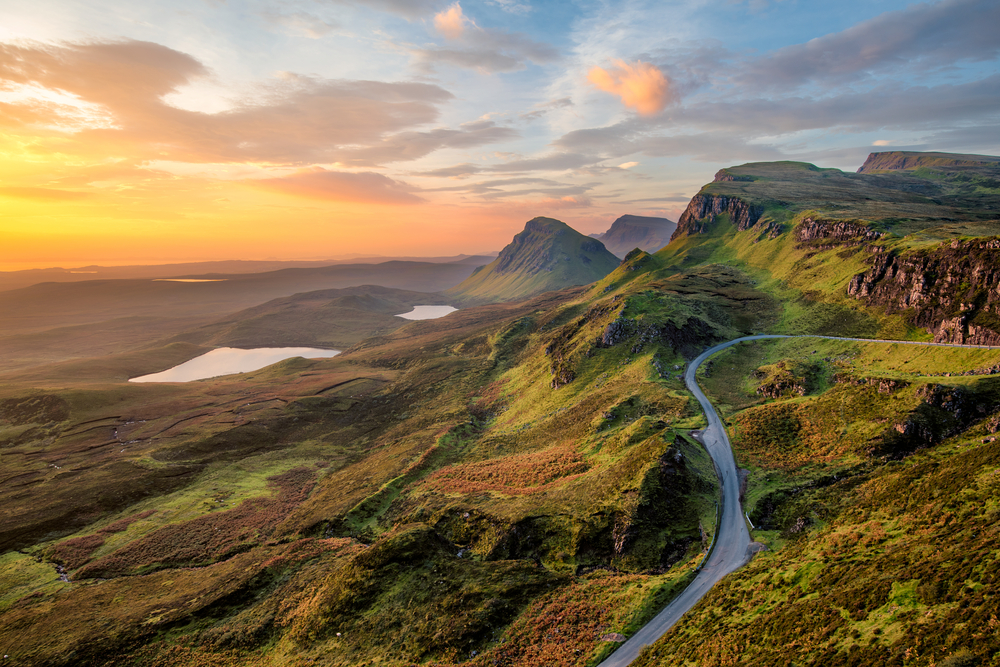 How To Use Google Maps To Plan Your Road Trip
If there's any one Europe road trip planner app you'll want to make sure you have pulled up and ready to go, it has to be Google Maps.
When you plan a road trip in Europe through Google Maps, you'll have nearly everything you need to know for the trip in one place.
Google Maps allows you to mark every stop along the route and tells you how long it will take you to drive from place to place.
The app also allows you to color code, which can be used any number of ways from separating different types of activities by color, marking attractions, hotels, and restaurants in different colors, or collaborating as a group and contributing your own suggestions in a different color than the rest of your adventure team.
And if you're going to be out in the middle of nature far from the strong cell phone reception of the city, you can download maps ahead of time to access them offline as you road trip Europe and its more remote locations.
However you choose to use the app, it can be an integral part of your planning process to allow you to sit back and be in the moment when the actual trip begins.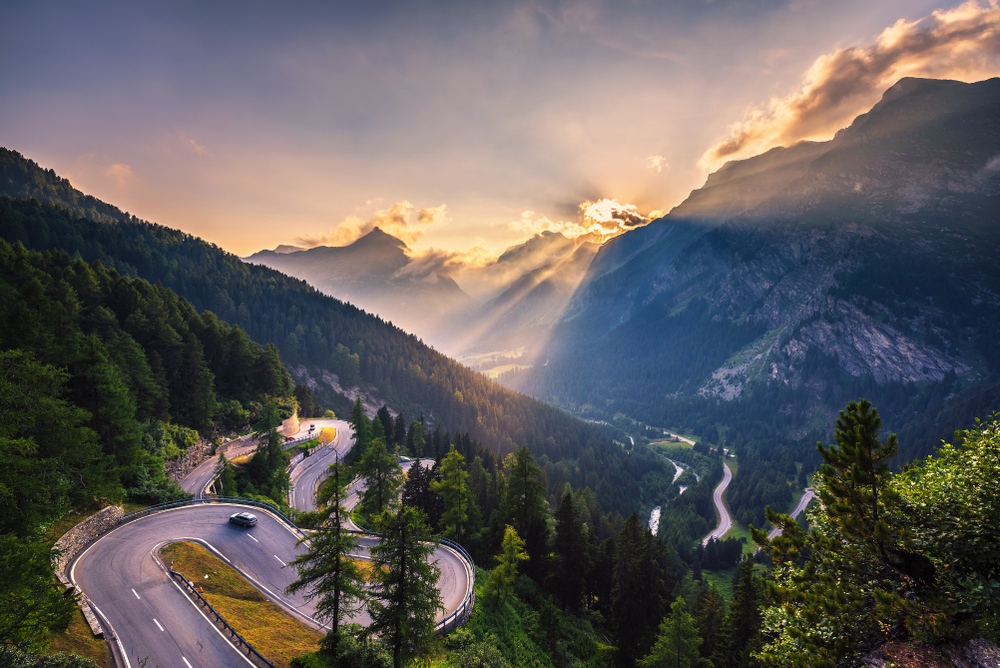 15 Best Road Trips in Europe
Iceland Road Trip Highlights
Gullfoss
Seljalandsfoss
Skogafoss
Reynisfjara Black Sand Beach
Jokulsarlon Glacier Lagoon
Dettifoss
Iceland is easily the best European road trip if you're looking for an entire trip spent basking in a uniquely beautiful natural landscape. Iceland's nature is magical, powerful, and varies drastically throughout the country.
One day you might be walking the rim of a volcanic caldera and the next you could be bathing in a natural geothermal hot spring with snow lacing the edges of the pool.
From the northern lights to the midnight summer sun and natural hot springs to glacier lagoons, Iceland is wildly inspiring and stunning at every turn. Adventure lovers can't help but fall in love with the land of fire and ice.
If you have a week or two to explore we suggest driving the full Iceland Ring Road around the country, hitting nearly all of Iceland's most jaw-dropping sites.
If you're limited on time, consider taking a South Coast road trip from Reykjavik to the glacier lagoon and back or sticking to the famous Golden Circle route.
Whatever route you choose, you're sure to return home in awe of nature's ability to create such remarkable masterpieces. Iceland is a true natural wonderland.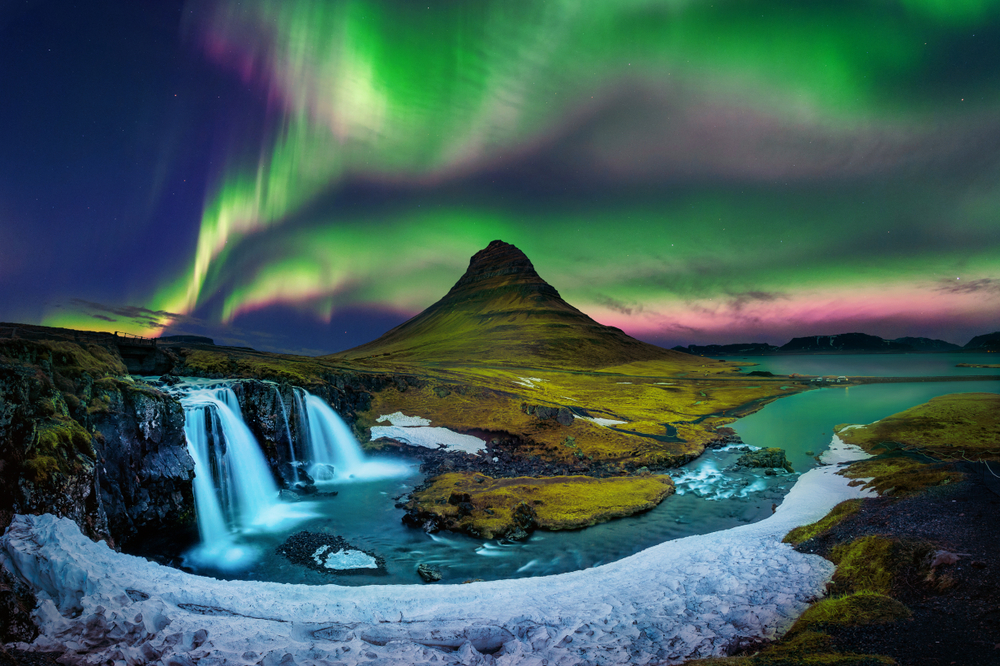 Scotland Road Trip Highlights
Edinburgh
Kilchurn Castle
Glencoe
Isle of Skye
Loch Ness
This particular road trip in Europe will take you to the beautiful country of Scotland in the northern part of the United Kingdom.
Scotland is home to fluffy, adorable highland cows, an endless string of striking castles, plenty of picturesque lochs, and so much more. It has rightfully earned its place among the best road trips in Europe.
Have you ever dreamed of castle hopping or capturing Kilchurn Castle, one of the most photographed castles in all of Scotland, with your very own camera? There's an entire stretch of mountainous landscape between Glasgow and Glencoe where you can do just that.
Are you fascinated by the history of the Jacobite Rising and excited to visit the Culloden Battlefield east of Inverness that is memorialized in the TV show Outlander? Or perhaps you've decided that despite the obvious tourist traps, you absolutely have to visit Loch Ness, home of the legendary monster.
This Scotland road trip takes you from one intriguing location to the next including the famous Isle of Skye with its Fairy Pools and rugged mountains.
Edinburgh, the capital, is no slouch either, offering its own castle, panoramic views, and charming architecture. Though Scotland is also known for its moody weather, don't let that deter you from enjoying the abundance of wonders this road trip around Europe has to offer.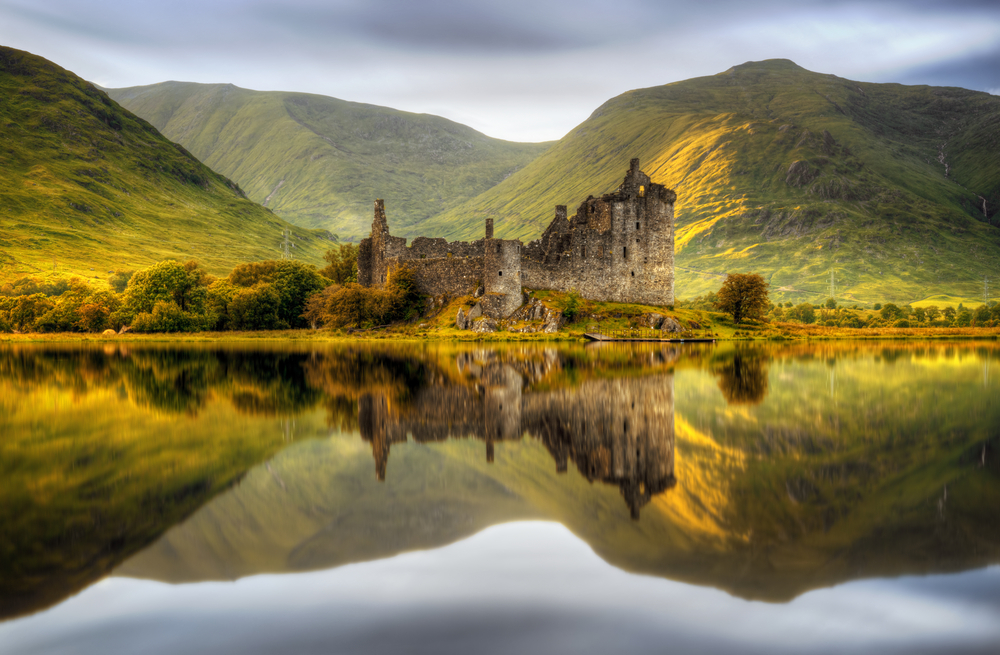 Tuscany Road Trip Highlights
Florence
Siena
Val d-Orcia countryside
Pisa (Leaning Tower of Pisa and Tunnel Di Pini)
If you're looking to explore one of the most beautiful regions of Italy, a Tuscany road trip is the best European road trip for you.
You'll be happy to know that in addition to the alluring sites and landscapes of Tuscany, you'll begin and end your road trip in Florence where the statue of David, Boboli Gardens, and Duomo await you.
After reveling in the sites of Florence, prepare to be swept off your feet as you enter Tuscany with its rolling countryside, delectable wine, stunning views from the coast, and ancient cities.
This road trip can easily be tailored to your time limitations. If you have a week to soak it all in, plan on spending a day or two at many of the locations to get the full scope of their charm and beauty.
The route can technically be driven in about 8 hours so if you're limited to a day or even half a day you can pick and choose the stops you're most drawn to and save the rest for a return trip!
Tuscany is truly magical with its sunsets over sprawling hills of green, tree tunnel, wineries, castles, and churches. This is the kind of memorable road trip Europe has to offer, and we have no doubt it will not disappoint.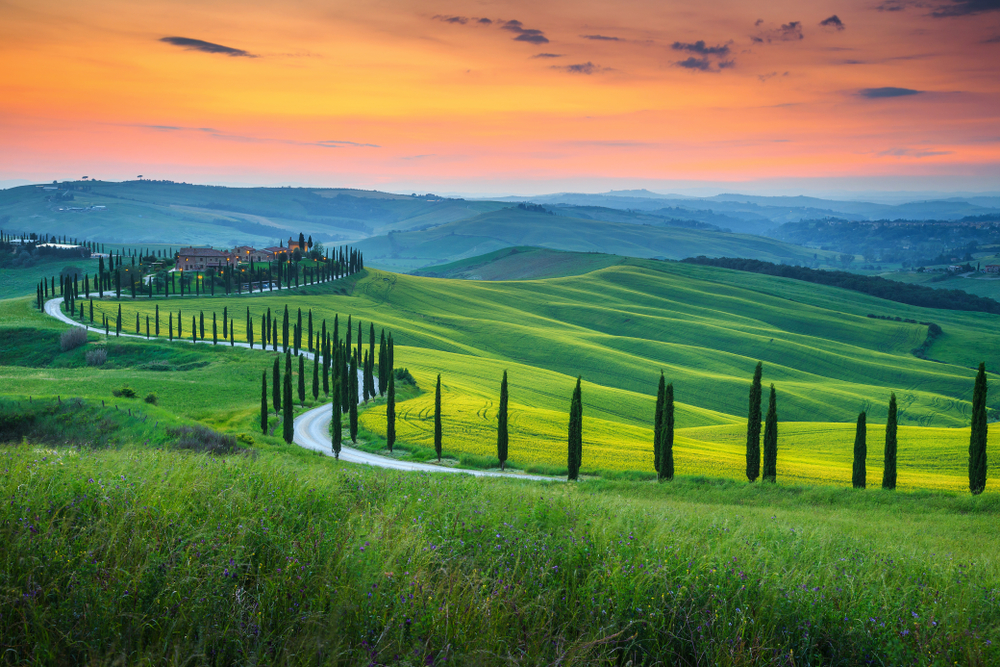 Ireland Road Trip Highlights
Killarney
Ring of Kerry
Dingle Peninsula
Cliffs of Moher
We've been fortunate enough to have explored Ireland extensively and it's one of our favorite places to visit. The Emerald Isle is sure to come through for you as one of the best road trips in Europe you've ever been on.
You'll be starting your road trip in Dublin, the largest city in the Republic of Ireland, but we suggest making it just a brief stay before venturing out to see the magic beyond.
The itinerary will take you through tourist hot spots like the famous Cliffs of Moher as well as lesser-known gems off the beaten path such as Westport and Achill Island.
As you plan your road trip through Ireland, start daydreaming about the imposing Rock of Cashel ruin perched on a hill surrounded by roaming sheep, the flow of the beautiful Toc Waterfall in Killarney, and the mountainous landscapes of Glenveagh National Park, because these wonders are all on your itinerary.
If you have the time, we suggest heading up to Northern Ireland as well to admire the castles, beaches, and cliffs of the Causeway Coast.
If you have a week or less you'll want to adapt this itinerary to your schedule by only doing the upper or lower half, or picking and choosing the stops that most appeal to you. If you're fortunate enough to have a couple of weeks to explore, you should be able to tackle the whole trip and not feel rushed.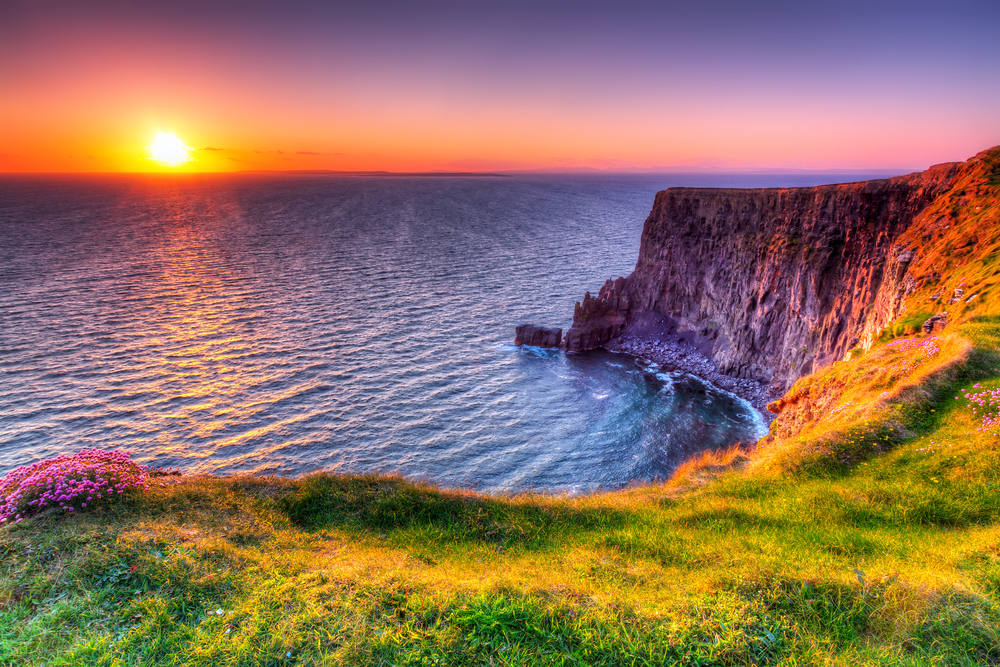 UK Road Trip Highlights
London
Stonehenge
Cotswolds
Edinburgh
The UK consists of England, Wales, Scotland, and Northern Ireland, all of which contain more than enough culture and history for you to digest in one trip.
If you're a Jane Austen fan, a Manchester United or Manchester City die-hard supporter, or have always dreamed of standing in the middle of the two concentric circles that make up the mysterious prehistoric monument, Stonehenge, then a UK road trip might just be the best road trip in Europe for you.
We've laid out an itinerary for you that will begin in London where you can take in the iconic London sites such as Buckingham Palace, Westminster Abbey, Big Ben, and the Tower of London. Not a bad way to start off a road trip.
The rest of your journey will take you to the stunning cliffside views in Dorset, the Roman baths and hot springs in Bath, the castles in the Cotswolds, and beyond.
Excited to explore the courtyards and buildings of Edinburgh Castle, marvel at the stained-glass windows in the towering York Minster, or hike the mountains in Scotland's Loch Lomond & The Trossachs National Park? You can do all of that too.
Your UK road trip is full of historical sites, architectural masterpieces, and sweeping landscapes that take your breath away. Feel free to adjust this itinerary how you see fit and enjoy immersing yourself in the UK!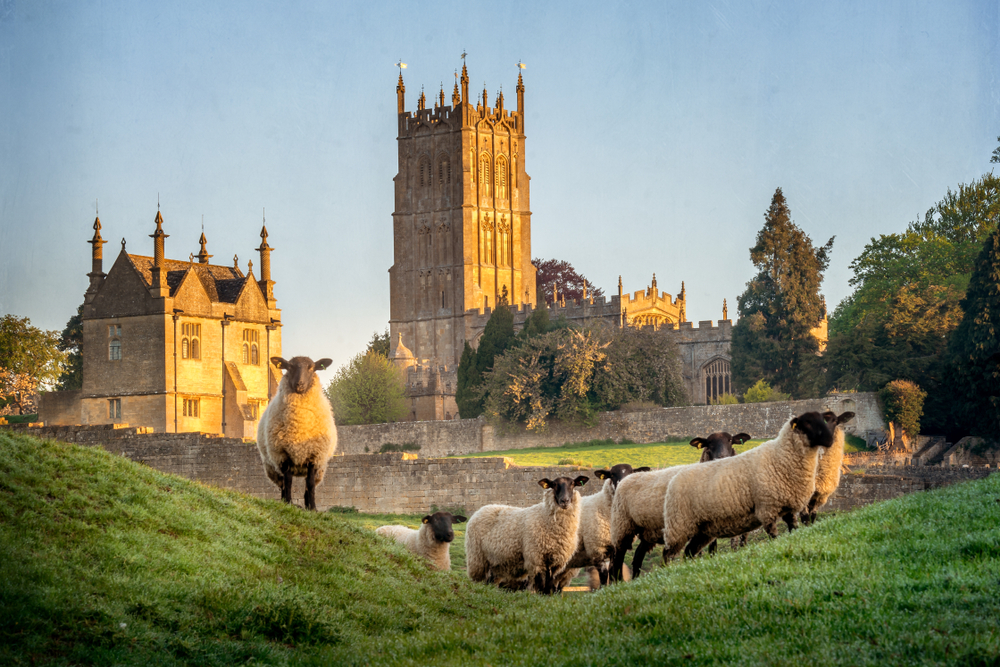 Germany Road Trip Highlights
Neuschwanstein Castle
Roman Ruins In Trier
Brandenburg Gate
Museum Island
Nuremberg Christmas Market
Remember the fairytale castle you've seen on puzzle boxes and postcards? That's Neuschwanstein castle and it's on your Germany road trip itinerary along with a handful of other stunning castles.
But the fun doesn't stop there. Many parts of Germany are graced with the most beautiful natural landscapes. You'll stare at your reflection in dreamy lakes, admire the vibrant fall leaves in the forests, and stare in awe as the Alps create a picturesque backdrop.
Germany also has a wildly vast array of architectural wonders spanning many different time periods, from the Roman ruins in Trier and medieval castles in the Mosel Valley to the Gothic cathedral Frauenkirche in Munich and Stuttgart's city library.
Germany is always good for festive activities as well whether it's consuming large quantities of beer at Oktoberfest or drinking Glühwein and buying your fair share of ornaments at the Nuremberg Christmas Market.
These joyful experiences are balanced with more sobering ones as well such as visiting the Dachau concentration camp, the Nazi party rally grounds, or the Memorial to the Murdered Jews of Europe. Though emotionally trying, these stops are important as a reminder of Germany's dark past and an affirmation that it will not be repeated.
With so much to do, see, and learn, you'll find that Germany is among the best road trips in Europe.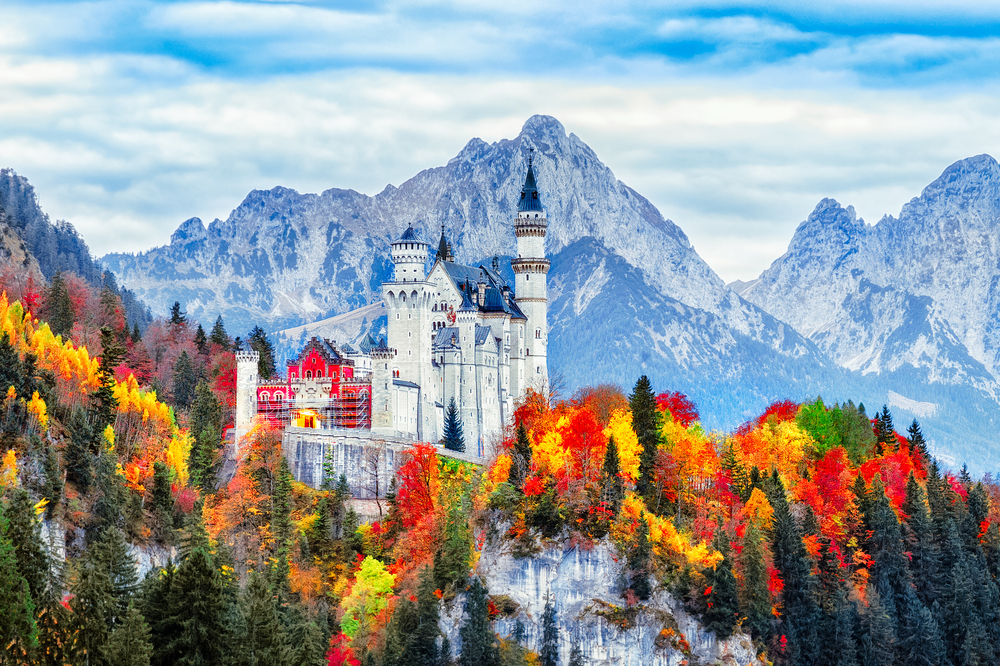 Italy Road Trip Highlights
Rome
Florence
Venice
Dolomites
An Italy road trip will take you through some of the most fantastic sweeping views whether it's the rolling hills of Val d'Orcia, the dreamy reflections in the Lago di Braies, or the coastal views from Cinque Terre.
There's no shortage of attractive architecture as well. You'll visit the impressive Roman Coliseum and will be blown away by the Milan Cathedral, while also admiring the vibrant collection of buildings that make up so many charming Italian towns.
Throw in delicious food, hot springs, and picturesque hikes as well and you have yourself a truly enviable Euro road trip.
Whether you're planning a romantic honeymoon, an outdoor adventure trip in the Dolomites, or just want to explore a beautiful country, Italy will be there for you with the best Europe road trip to fit your needs.
Be aware that driving in Italy is not always the easiest. Most cars are manual and you'll definitely want a compact car to navigate the narrow Italian streets.
Parking can be tough to find in Cinque Terre, and you won't be driving in Venice. There's also parking fees and many tolls.
Despite these difficulties, it's worth it to rent a car to explore this magical country on your own terms.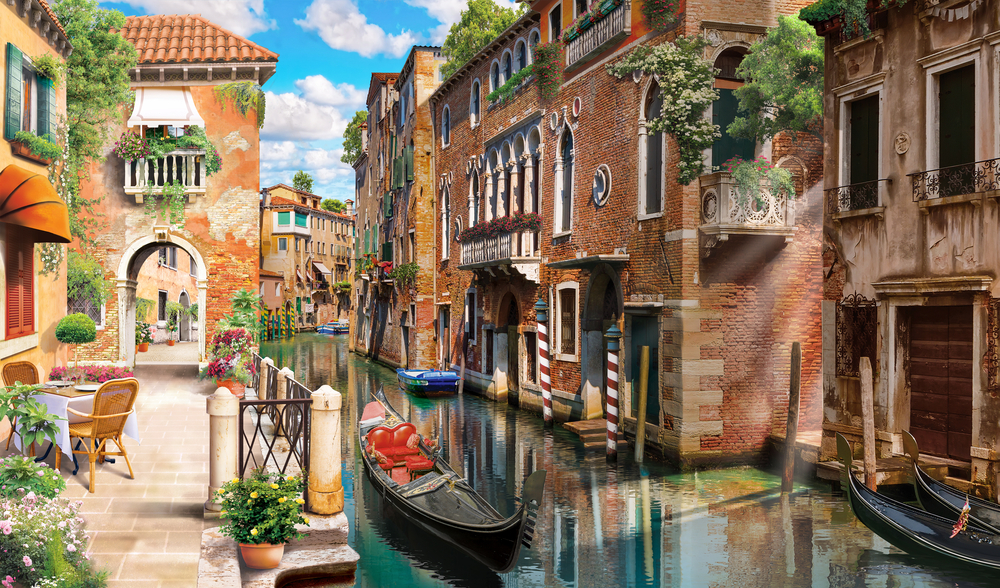 Switzerland Road Trip Highlights
Zurich
Lucerne
Interlaken
Lauterbrunnen
If you're looking for the quintessential image of natural beauty, Switzerland is the best European road trip for you. This stunning country has the majestic mountains and pristine lakes of your dreams.
The natural beauty combined with winding mountain roads makes for a road trip experience for the books.
Staring at the famous Matterhorn mountain peak draped in snow with a steaming cup of coffee in your hand is enough to make you giddy with joy, but we're telling you that you can ski, hike, boat, raft, and mountain bike on top of that. What more could an adventure lover ask for?
Your Switzerland road trip will lead you from dazzling sunsets over the curving Lake Zurich and panoramic views from the rotating cable car to the Titlis Glacier to Italian-like charm in Lugano and the 72 waterfalls of Lauterbrunnen.
The country is truly a nature lover's paradise. Beyond that, the major cities are full of architectural beauty including the historic churches in Zurich and the famous clock tower in Bern.
And if all that's not enough, you're sure to find the most excellent chocolate, particularly if you take the Chocolate Flavors Tour in Geneva.
Regardless of how much time you have to complete all or parts of this road trip, you'll be in for the adventure of a lifetime on this enviable Euro road trip. The relatively small size of the country means that even a few days will be enough to see a significant portion of the stops on this itinerary.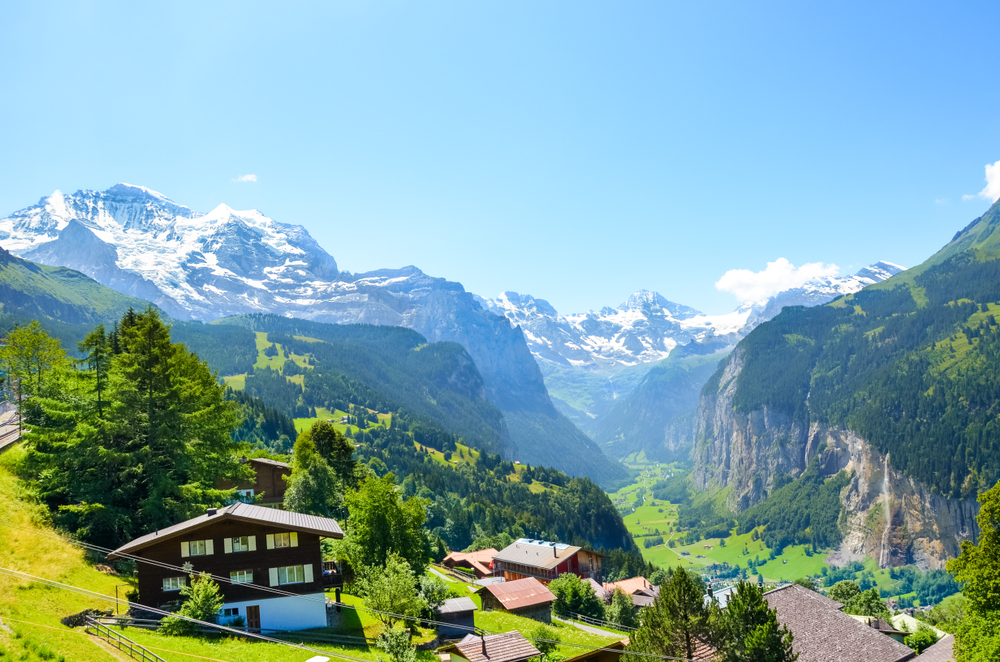 France Road Trip Highlights
Paris
Mont St. Michel
Loire Valley
Bordeaux
Naturally, this Europe road trip will begin and end in Paris. Though the City of Light is swarming with tourists, it has to be included on a France road trip with its iconic locations such as the Eiffel Tower, Louvre and the Notre Dame Cathedral.
But when you're done taking your obligatory tourist photos, it's time to hop in the car, because the beauty of a road trip is having the liberty to see all of France, including its charming small towns and beautiful natural landscapes.
There's something for everyone in France whether you're a foodie, an adventure seeker, or a history buff.
Our itinerary takes you from the home of impressionist painter Claude Monet in Giverny and the vineyards lining the riverbanks of the Loire Valley to the Roman ruins of Lyon and the largest freshwater lake, Lac du Bourget in Chambéry.
The French towns run deep with history as well as some of the most interesting architecture you've ever seen. A basket of pastries and a spoonful of cream never hurt anyone either.
Alter this itinerary based on however much time you have available during your trip. Then load up the car and prepare to have this spectacular country knock your socks right off.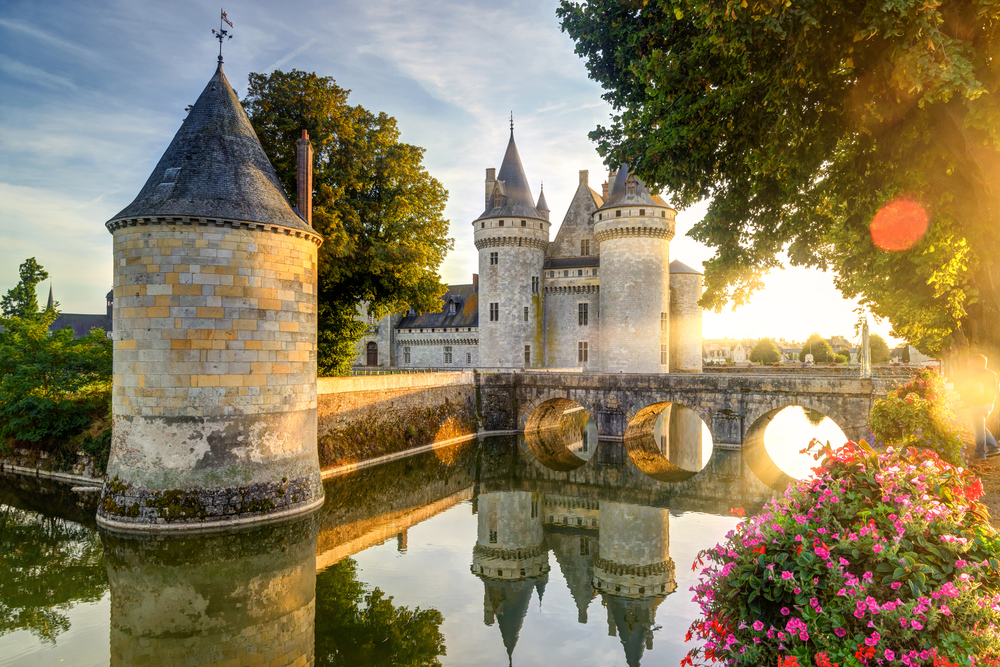 Norway Road Trip Highlights
Stavanger
Kjeragbolten Hike
Hardangervidda National Park
Ålesund
If you're looking to fjord hop, hike, and see sweeping landscapes from epic viewpoints, Norway might just be the best European road trip for you.
Norway is the stuff of dreams for adventure seekers and nature lovers. Its fjords are magical and its mountains are majestic, though exploring its impressive landscape is not for the faint of heart.
The country is full of some of the most rewarding hikes, but to reach your final destination often requires a heart-pumping grind. We recommend sticking to one hike a day so as to not completely exhaust yourself for the rest of your Norway road trip.
And let us tell you, the rest of the trip is equally thrilling from the only surviving cathedral from the Middle Ages in Stavanger to the Vøringsfossen Waterfall in Hardangervidda.
You can kayak on a fjord or relax at the lake. It truly feels like the world is your oyster as you make your way through this beautiful country.
With so many mountains and fjords to maneuver around, exploring Norway will require a lot of driving, but a road trip is the best way to have the most complete experience. Not to mention the views along the way from the car aren't too shabby either.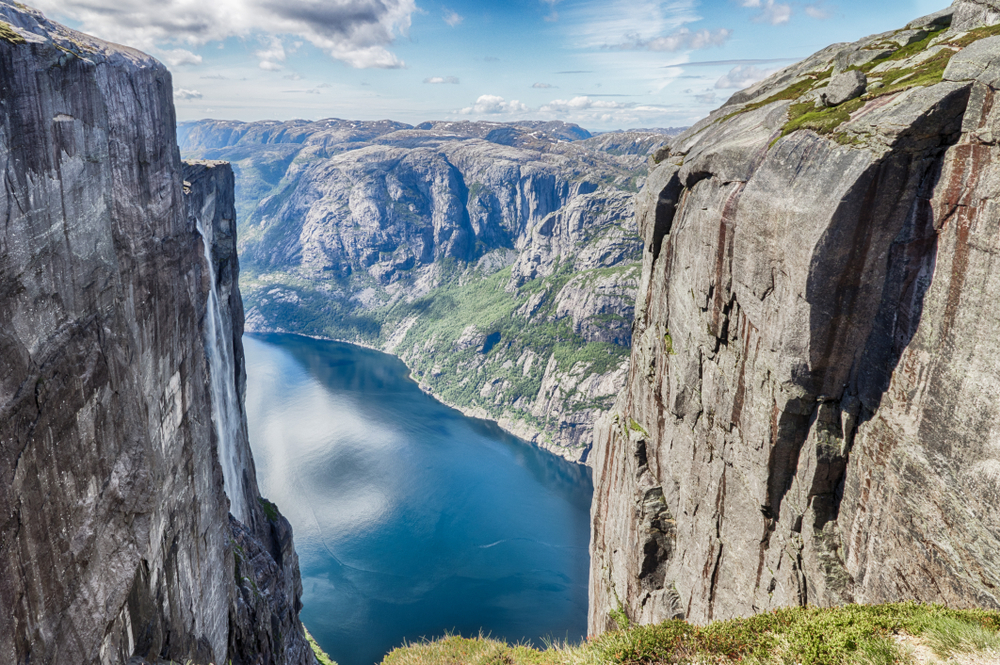 Germany's Romantic Road Highlights
Würzburg Residence
Rothenburg ob der Tauber
Harburg Castle
Neuschwanstein Castle
Germany's Romantic Road covers 261 miles of Bavarian beauty through vineyards, majestic mountains, and fairytale castles from Würzburg to Füssen.
The route was once a major trade route in the Middle Ages, though today it has succeeded in becoming a major tourist hotspot. Despite its popularity, it still maintains its old-world romantic charm securely landing it among the best road trips in Europe.
You can begin your Romantic Road trip from either end or take it in sections to make a day trip out of it.
If you're looking to end your trip with a particularly spectacular bang however, we suggest saving Neuschwanstein castle for last, leaving the image of the idyllic castle that inspired Disney's Sleeping Beauty castle lingering in your mind as you head home.
From the UNESCO World Heritage Site Würzburg Residence and the enchanting medieval architecture of Rothenburg ob der Tauber to the vibrant half-timbered houses of Dinkelsbühl and the picturesque mountains and lakes of Schwangau, this Romantic Road trip will take you to some of Germany's most stunning architectural beauties and natural landscapes.
The route is rich in history and abundant in excellent food and wine. And it is relentless in its charm and beauty.
If you have the time, give yourself at least a few days to soak in the Romantic Road and maximize your experience on this winner of a Euro road trip.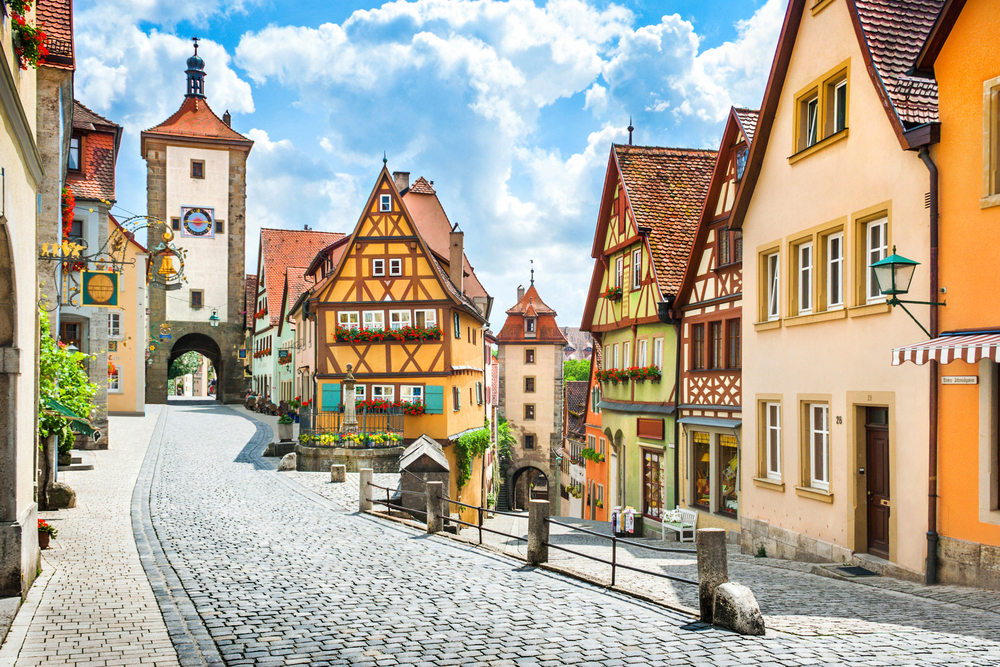 Northern Italy Road Trip Highlights
Milan
Lake Como
Venice
Dolomites
This Northern Italy road trip will have you calling "O Romeo, Romeo, wherefore art thou Romeo" from Juliet's balcony in Verona and riding a gondola through the Venice waterways as you explore some of the most beautiful sites the country has to offer.
It's nearly impossible to choose highlights for this road trip in Europe, because every stop is magical.
From the towering cathedral in Milan and the colorful towns of Cinque Terre to the Dolomite Peaks and the charm of Lake Garda, there's no shortage of things to do and see in Northern Italy that will have you longing to come back for more.
Are you madly in love and dreaming of romantic days in charming cities? Check out two of Italy's most famous cities of love, Venice and Verona.
Are you anxious to get your legs moving on an unforgettable hike? Take a six-mile trek for the best views of the iconic "three peaks" of the Dolomite mountains.
Our road trip guide gives you an idea of what you can do on your Northern Italy road trip but by all means feel free to adjust the itinerary to fit your time constraints and interests.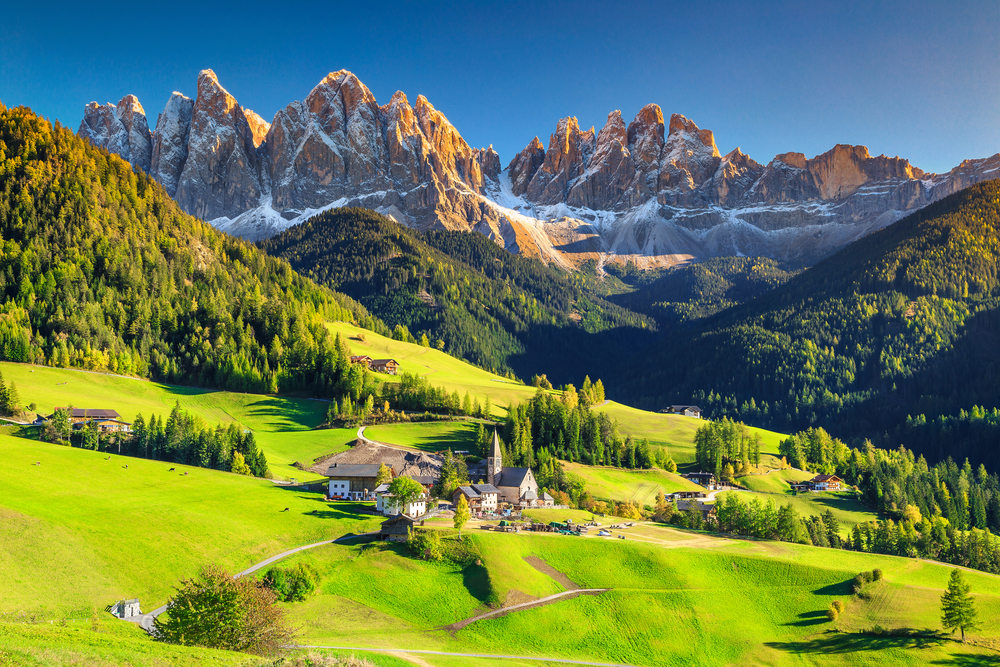 Westfjords Road Trip Highlights
Dynjandi
Raudasandur
Látrabjarg
Krossneslaug Hot Springs
If you love driving, the Westfjords in Iceland might just be the best European road trip for you. You'll spend a significant amount of time in the car as you wind your way up and around each fjord.
The good news is, all along your route you'll be witnessing some of the most picturesque scenes imaginable.
There are small lacy waterfalls at every turn, majestic mountains, and vast stretches of pristine ocean. If you're looking to escape the large tourist crowds, the Westfjords is definitely the place to go.
Fairly remote and often impossible to reach in the winter, it calls out to the more adventurous explorers as well as those just seeking a little peace and quiet while surrounded by the unique beauty of their natural environment.
Your Westfjords road trip will take you to geothermal pools with the most incredible views, a red sand beach (an unusual find in Iceland), and one of Iceland's most impressive waterfalls.  You might even be lucky enough to find yourself face to face with some goofy looking but undeniably cute puffins as well.
Set aside at least 3 days if not more for your Westfjords road trip. Because so much time is spent in the car hopping from fjord to fjord, you'll want to have plenty of time to experience each stop along the way.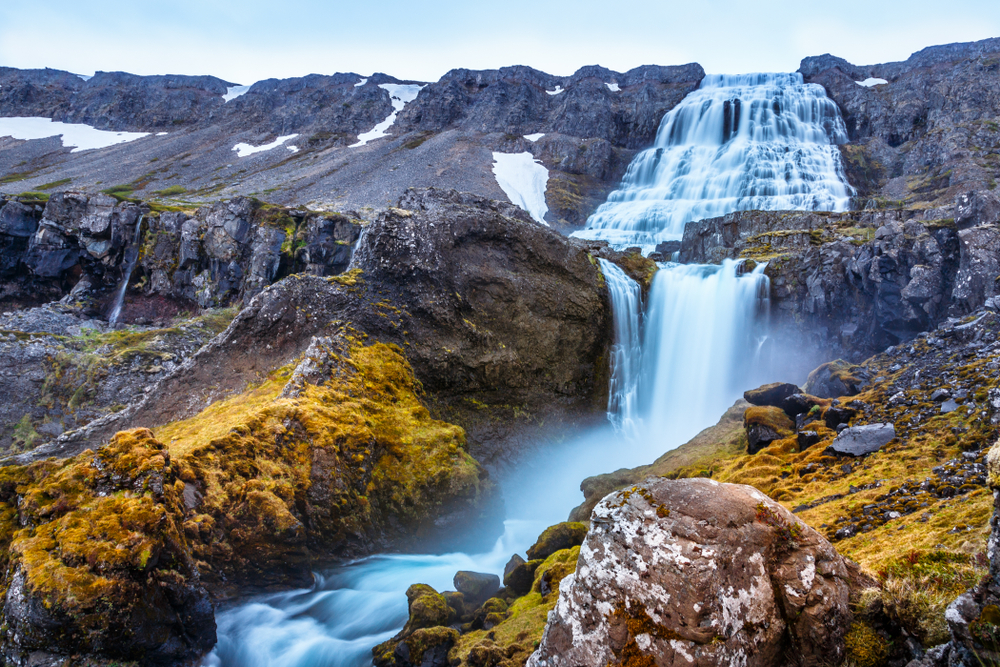 Croatia Road Trip Highlights
Pula
Plitvice Lakes
Split
Dubrovnik
Have you ever imagined yourself vacationing on the Dalmatian Coast, leaping into the sparkling, clear waters of the Adriatic Sea? We don't blame you.
If you're looking for a magical summer swimming and relaxing along the water with impressively intact Roman ruins just a stone's throw away, then Croatia is the best road trip around Europe for you.
Croatia is arguably more impressive than Italy when it comes to ancient ruins. From the Diocletian Palace in the heart of Split to the Pula amphitheater, the country is full of impressive Roman architecture.
Your Croatia road trip will take you through charming historic towns, to idyllic national parks draped with waterfalls, to beachside restaurants with delicious seafood, and cafes with hot chocolate so rich and thick that every other hot chocolate will seem inferior afterwards.
If you're looking to take part in Dubrovnik's New Year celebrations, walk the stalls at Zagreb's Christmas market, escape the high season crowds and prices, or see the Plitvice Lakes in all their frozen glory, then the winter is the ideal time to visit.
There's a reason though that the summer is the high season, because the restaurants, cafés, and shops are all open, and the towns are buzzing with summer excitement. You'll also experience plenty of sun and excellent swimming conditions.
In other words, an ideal vacation.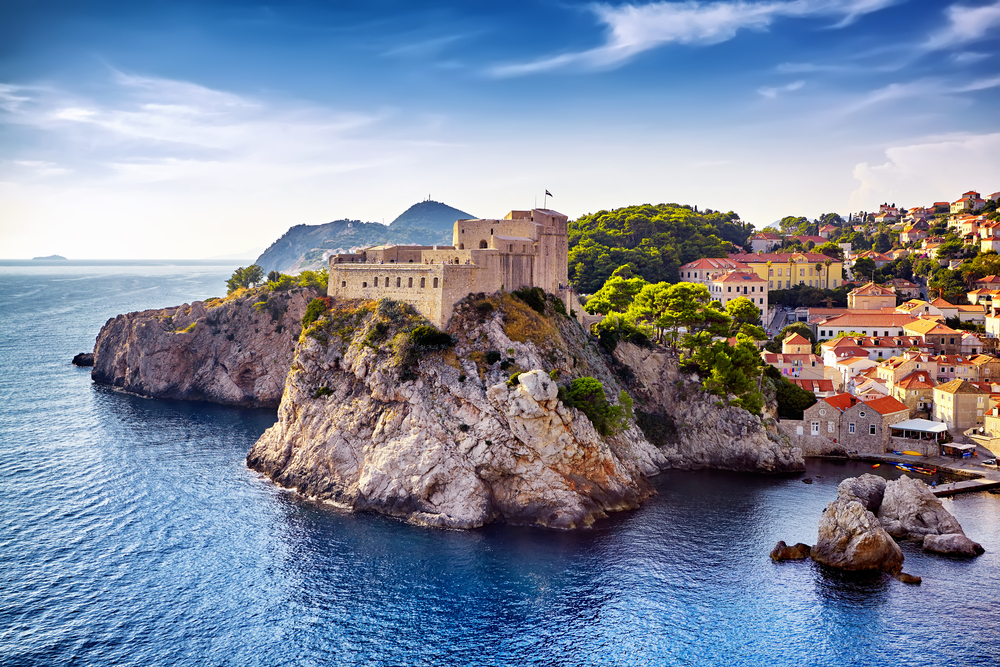 Spain Road Trip Highlights
Barcelona
Madrid
Granada
Seville
Did we hear tapas bars, stunning beaches, and flamenco? This must be a Europe road trip through the vivacious country of Spain.
From small towns to happening cities all rich in culture and history, Spain has so much to offer those who've chosen to navigate its roads.
On this Spain road trip, you'll marvel at the impressive coastline in San Sebastian, admire Gaudi's La Sagrada Familia cathedral in Barcelona, bring your taste buds to life with paella in Valencia, and immerse yourself in history at Cartagena's Roman amphitheater.
Spain also has an abundance of UNESCO World Heritage Sites including the aqueduct in Segovia and the Mezquita mosque-cathedral in Córdoba.
You can rest assured we've also included one of the most iconic UNESCO World Heritage Sites in the country, the Alhambra in Granada. The stunning palace with its fortress walls, gardens, and intricate architectural design attracts tourists from all over the world.
You could easily spend weeks road tripping the country, but no matter how much time you have to soak up the country's beauty, you'll no doubt leave with a full heart, full belly, and a hunger to come back for more.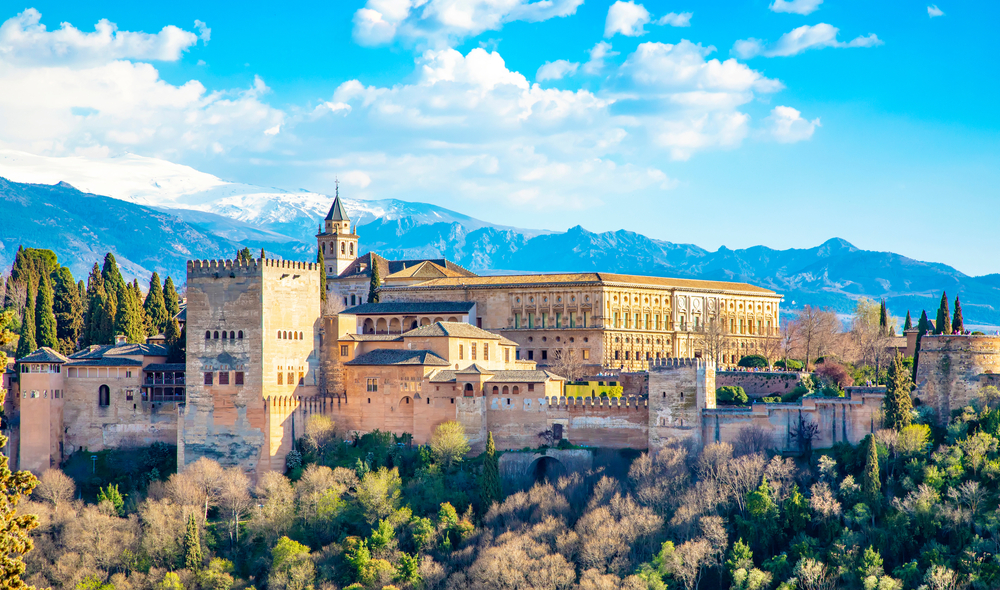 We're thrilled you've chosen to embrace adventure and road trip in Europe. Whether you're gazing up at a fairytale castle along Germany's Romantic Road or driving through the rolling countryside of Tuscany you'll no doubt experience the road trip of a lifetime.
These are easily 15 of the best road trips in Europe, so pack your bags, load the car, and start exploring! If you have any questions or have Europe road trip stories of your own you'd like to tell, please feel free to leave a message in the comments section below.