Are you looking for the best road trip planner tools to make your adventure just a little bit easier? You have come to the right place! We have planned road trips everywhere from the coastal deserts of Peru and the far-flung Westfjords of Iceland to the French Alps and the hidden Oregon Coast. We have even road tripped twice from Florida to Alaska and back again! Since you are looking for the best road trip planner help, we are here to give you a few easy tips and tricks as well as some of the best road trip planner apps.
Whether you are planning a road trip in the USA or you are looking to road trip somewhere different like Italy or Ireland, we have got you covered. Some of these apps are perfect as US road trip planning tools and others can be used across any country in the world! These are real road trip planner apps that we have downloaded on our smartphones and use on almost each and every trip, if not every single one! We aren't just random people out here on the web telling you what to use without trying these road trip planner apps ourselves!
Gone are the days of printing out MapQuest and using an Atlas or paper map [unless you want to of course!] The road trip planner apps have gotten bigger, badder, and better than ever before and will help you plan an unforgettable road trip anywhere in the world!
Don't forget to check out our Detailed Road Trip Packing List so you don't forget any essentials for your trip!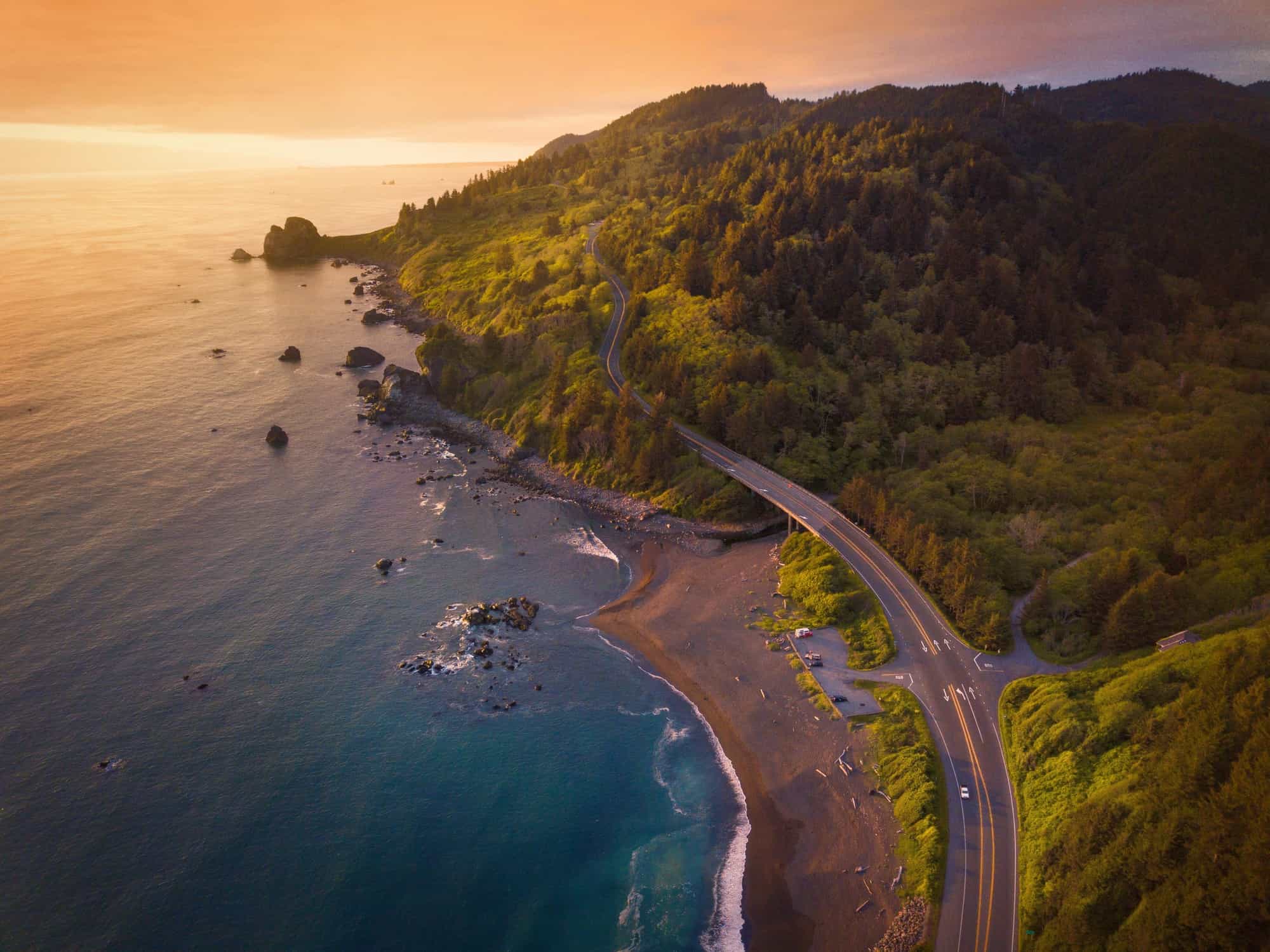 10 Best Road Trip Planner Apps To Help Design Your Adventure
GasBuddy Is The Perfect USA Road Trip Planner App Because It Shows You Where To Find The Cheapest Gas
We love the GasBuddy app and have been using it for ages, even before we were traveling full time for our jobs! A word of caution, GasBuddy is only a US road trip planner tool as it does not cover anywhere else in the world. That being said, the GasBuddy app allows you to input your location or zip code and then will pull up a list of all the surrounding gas stations near you as well as their prices and distance from your location. We love using GasBuddy even around cities and when running errands because who doesn't love saving money on gas?
GasBuddy is one of the best road trip planner apps because it allows you to plot out your road trip route and estimate the cost of gas. You can even choose the exact gas stations you estimate you will stop at while planning your road trip. This can give you an accurate estimate of how much you plan on spending in gas while you are planning your road trip. Even better? You can put in the make and model of your car if you want specifics! GasBuddy is truly our go-to for gas when taking a road trip in the USA and we highly recommend it if you don't already use it!
Waze Lets Users Decide Which Road Trip Route Is Best
Waze is a pretty cool road trip planner app and can be used around the world! Long before Instagram was popular, Waze was a favorite for travelers as it can be used internationally with ease. Unlike other road trip mapping apps, Waze focuses on the community of Waze users and lets them, and you, help out and decide which route is truly best. This is what makes Waze such a unique road trip planner app!
Waze lets users update the app in real-time so if there is a traffic accident or backup of any sort, users will suggest alternative routes that are often much better than regular map apps can figure out. This is because many Waze users are local to that area so if you are planning a road trip and are going through an unknown area, you can trust their judgment on which route is best! Waze also updates things such as police radar and construction zones in real time as well.
If you are driving and someone flags a police officer up ahead and you drive past and you see that there is indeed no police officer to be found, you can simply update the app yourself to show that the police officer left the area and Waze will update the app for other travelers. The same goes for constructions, accidents, and other driving obstacles. We love Waze as a road trip planner app because it allows you to be interactive and receive help from other drivers while helping out to the best of your ability too!
Splitwise Is The Best Road Trip Planner App When You Travel With Friends
Splitwise is a lifesaver when you are traveling in a group of friends or family! After all, a group of friends often makes planning a road trip more fun, except when it comes down to talking money matters. No one wants to talk about keeping tabs on the money so they don't feel like a greedy miser, but no one wants to be taken advantage of by filling the gas in the car more than the fair share either!
Enter Splitwise! Splitwise is a road trip planner app that allows you to split expenses with friends and family and it is totally free for iPhone and Android and can also be used on the desktop! Splitwise keeps a running total of expenses on your road trip and does all the expenses and calculations for you so you can simply enjoy your road trip with friends. When it comes time to pay up, this app will provide one lump sum number that each person owes so that it can be paid off easily instead of in a bunch of little installments! When planning a road trip, make sure to encourage all of your friends to sign up for Splitwise ahead of the road trip so that everyone is on the same page when it comes to tracking expenses and it is one of our favorite road trip tips!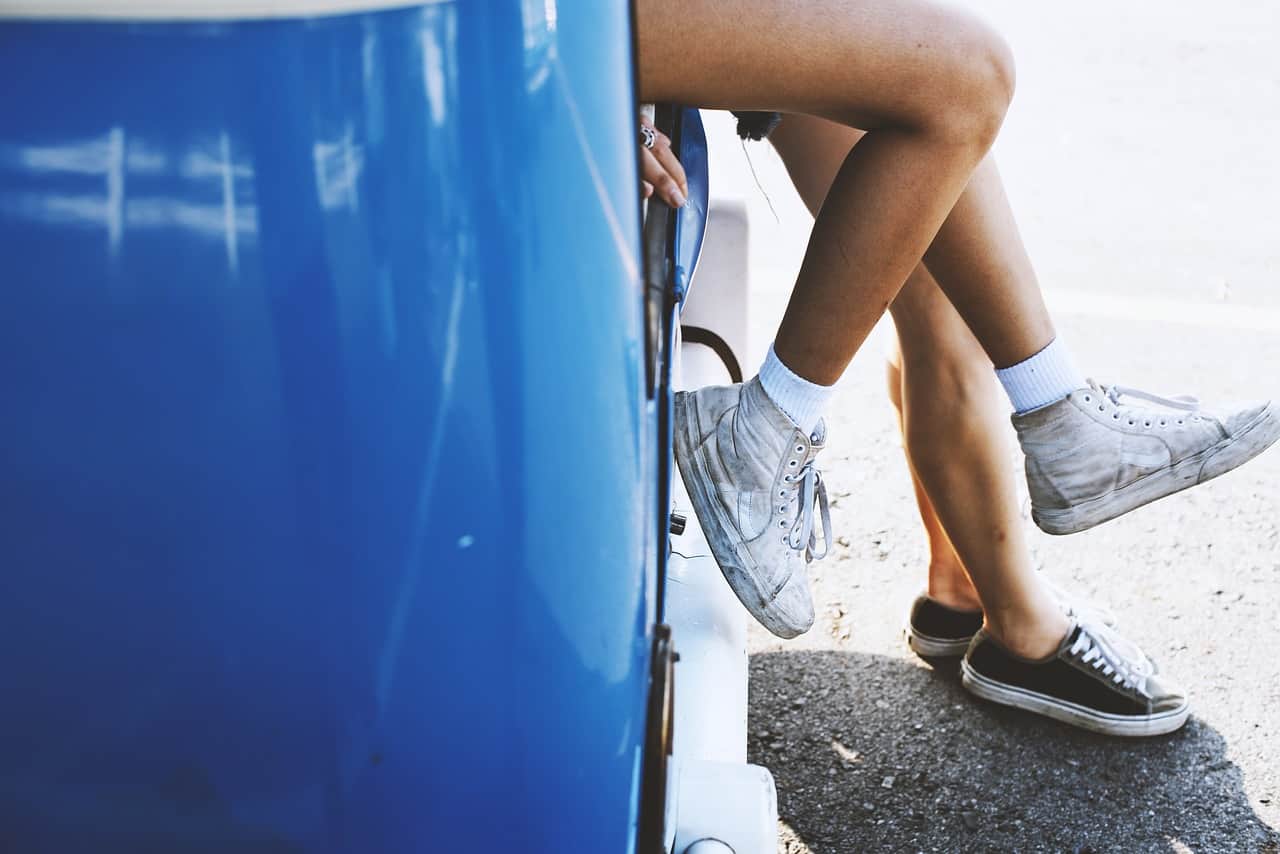 Airbnb Let's You Save Money And Live Like A Local On Your Road Trip
We love Airbnb and it is one of our favorite road trip planner apps. In fact, we have stayed at Airbnbs when taking road trips in Peru, Oregon, California, Alaska, Arizona, Iceland, Ireland, Italy, France and more! Airbnb opens up a world of freedom that hotels just don't allow and helps you save money on the cost of your road trip too! If you have never used Airbnb before, the site is quite robust and helpful and easily one of the best road trip planner apps!
Get FREE $40 Off Your Airbnb Stay
Airbnb doesn't just offer full homes, it showcases camping options in cute little mobile homes, shared rooms, private rooms and more, depending on your budget. What we love about Airbnb as a road trip planner tool is that you can filter listings by "Instant book" which means you don't have to wait for approval and you will automatically get that location if you choose to book it! This feature allows you to book Airbnb in advance when planning a road trip or during the road trip itself! When we were road tripping Italy, we didn't book Airbnb until the day we needed it in some instances! You can also put in your budget and Airbnb will only bring up listings that fall between what you are looking to pay!
Another cool feature to using Airbnb as a road trip planner app is that you can search by "experiences" and "food and drink" as well. Even if you don't book an experience or restaurant through Airbnb, there are tons of cool local suggestions that will help you during your road trip. These tips are created and published by locals and people who know each area well so you can be sure you are getting the best suggestions all in one app! Finally, you can search Airbnb homes by map instead of a list so you can see exactly where the home is located along your road trip route for easier planning!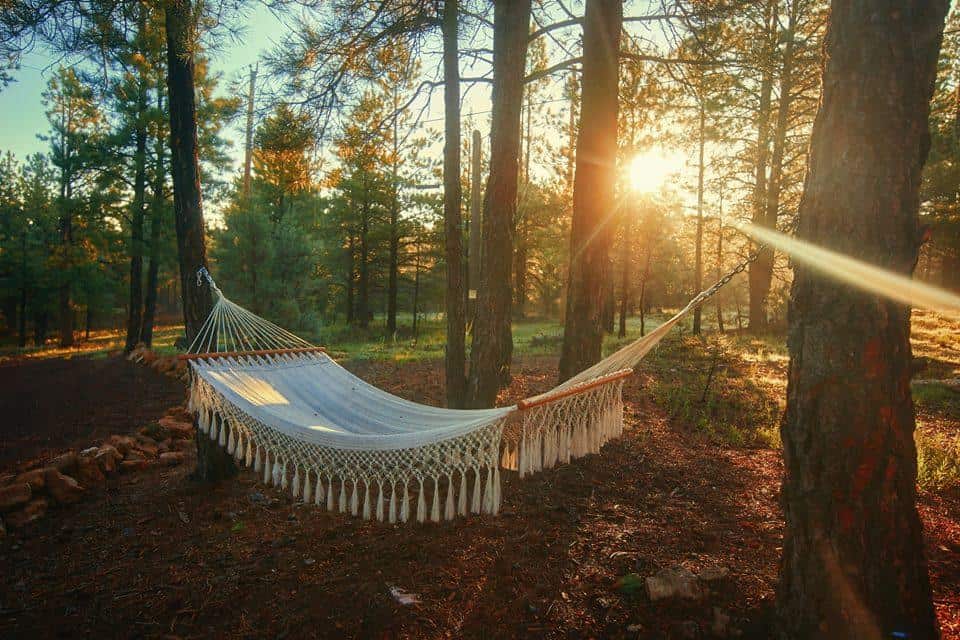 WeatherBug Is Our Favorite Road Trip Weather Planner
WeatherBug is a great road trip weather planner app and the most accurate one we have found. We always find discrepancies between Apple Weather, the Weather Channel, and Accuweather when planning road trips but WeatherBug is usually on target. What we love about WeatherBug as a road trip weather planner tool is that you can see a live weather radar for any location you input. This can be both your current location or your future location, no matter where that may be!
WeatherBug allows you to "drop a pin" where you are going on your road trip by entering the zip code or city name. You can come back to this pin at any time during your road trip planning process to see what the weather is looking like and to help with your packing and preparedness. WeatherBug also provides a 10-day forecast for each location you have marked as well so you can easily flip back and forth between stops along your road trip to get both a 10-day forecast and a live weather radar. This also helps if you are going to be in bad weather and you want to see where the weather lets up so you can continue exploring during your road trip!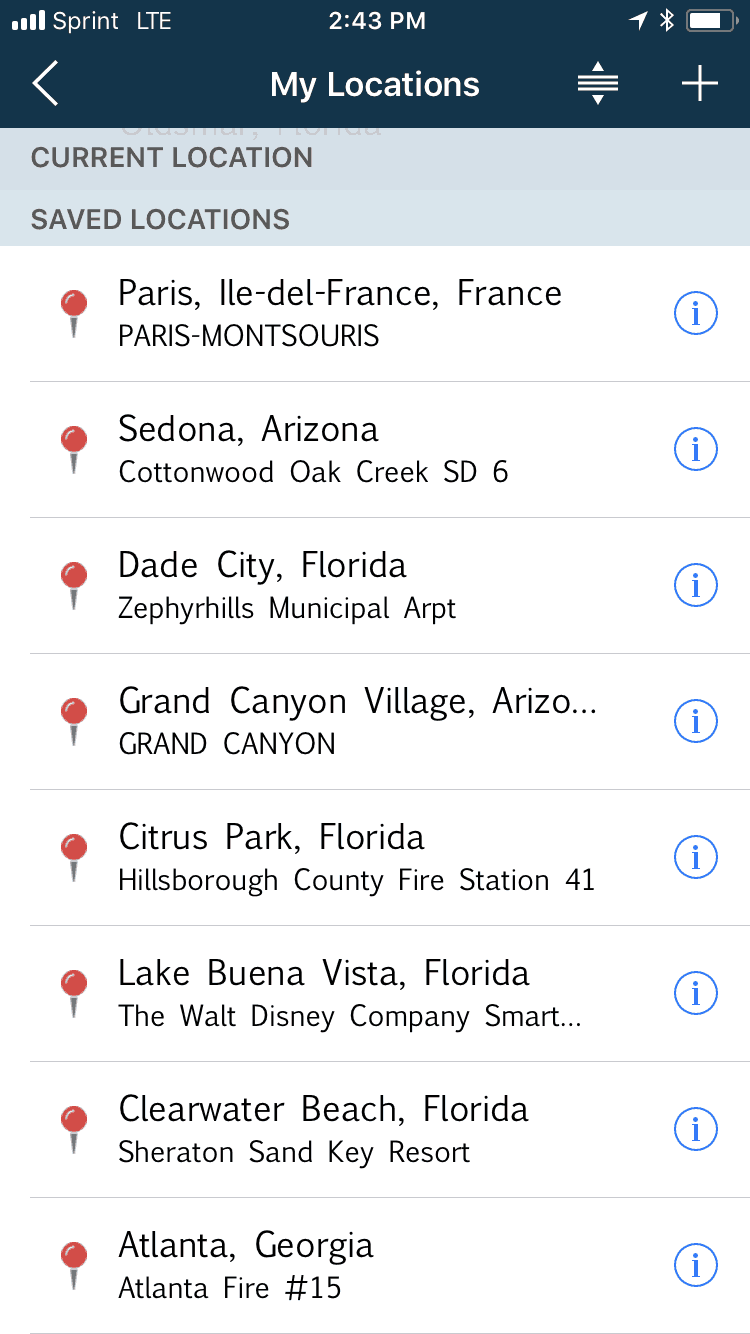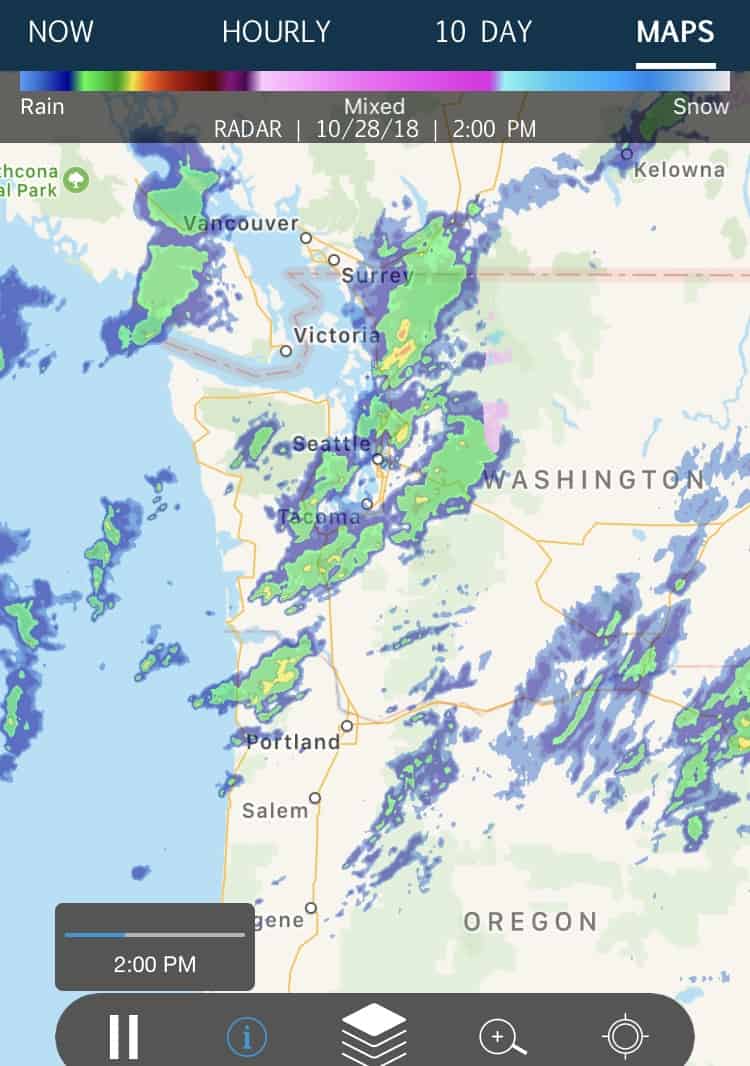 Google Maps Is The Best Road Trip Planner Tool For Plotting Your Trip
Adding Google Maps to this list of best road trip planner apps may seem like a cop out, but it is totally true! Google Maps is great for navigation during your trip as it works anywhere in the world and you can download Google Maps offline. If you know you are going to be road tripping somewhere without good cell service, make sure to download Google Maps offline in advance so you can be prepared! Even if you are using Google Maps and your phone goes out of service, the app will still keep running as long as you don't close out of the app and try and start it again! This has saved us many times when we had forgotten to download our Google Maps in advance!
While using Google Maps for directions is cool, we also love it as a road trip planner. Google Maps allows you to create a static map that you can then download to your phone offline during your road trip. Any time you see a cool location come up in conversation or find something neat on Instagram, head to your Google Maps app and input that name into the map. You can even change up the marker for each location so you can visually tell if it is a waterfall, hike, overlook, hotel, or pretty much anything else you can think of!
To do this head to https://www.google.com/maps/
Then click the "Navigation Symbol" top left on a desktop to open the drop down
Then scroll down and click on the "pin" icon that says "Your Places"
Once in your places, there are four headings that will come up. Click the heading to the far right that says "maps"
At the very bottom, you can click "Create Map" and you are well on your way!
Google Maps is the queen of road trip planner tools and many people don't even know about this helpful feature listed above! This is a great way to keep track of the fantastic bucket list finds along the way and it will help you when planning road trips in the future if you choose to return!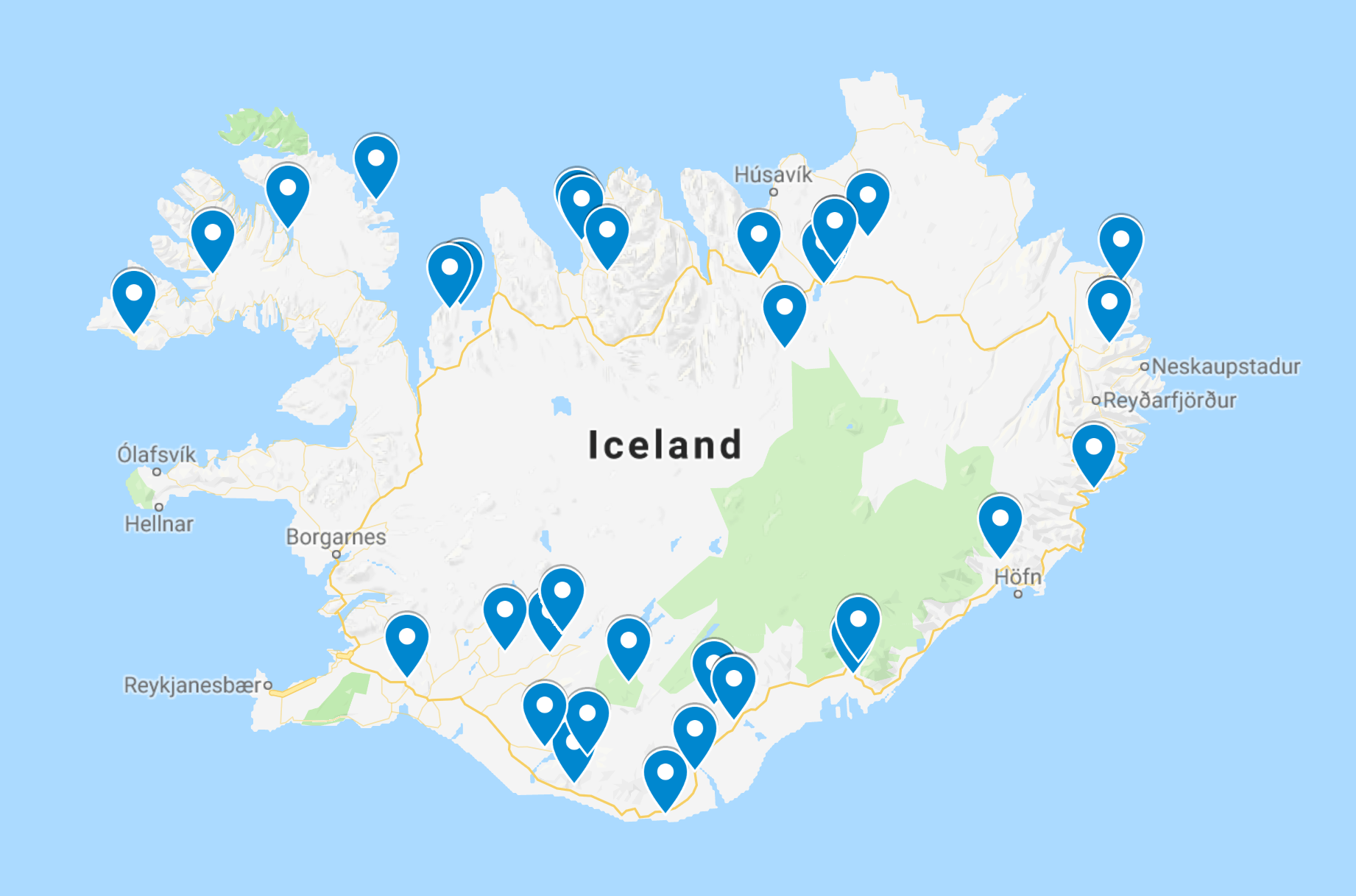 The Amazon Kindle App Can Entertain You For Hours
We are honestly shocked that the Amazon Kindle App hasn't made it onto other road trip planner lists on the web! Seriously, this is one of the best road trip planner apps out there if you are looking for thousands of hours of entertainment. While we love music, it can only go so far if you are driving a long distance, and a novel will keep the whole car entertained!
Amazon Kindle Unlimited offers a Free 30 Day Trial [so you can cancel after your trip for freeeeee] and provides access to 1 million titles and thousands of audiobooks. If you want to keep it after the free 30 day period, it is $9.99 a month. Audiobooks are a lifesaver when taking a road trip and if you already love books, this is the perfect opportunity to get into some good new reads, all while driving! During your road trip planning process, ask anyone who is coming on the road trip with you to choose 1-2 of their favorite titles. Then you can download directly to the Amazon Kindle App and you can listen offline anywhere in the world.
This is also a great idea when camping or traveling places without Wifi or phone service as it provides hours of entertainment. If you don't feel like novels, you can choose crime dramas, real-life stories, history, science, and more! We love listening to books on tape so if your road trip planning involves some bookworm besties, you can't go wrong with this app!
Pinterest Is A Great On-The-Go Road Trip Planner App For When You Need Inspiration
If you think of Pinterest as social media, don't! Pinterest is actually a highly useful search engine, just like Google! Think of Pinterest as a search engine and your life, and road trip planning will be changed. Pinterest is a wonderful source of information during your road trip planning stages as you can search locations you may want to go for information. Lots of writers and locals to each area post their tips and tricks on Pinterest so you are really getting a great insight into the best things to know from people who have gone before you.
But what happens when you are already on your road trip and out of the road trip planner stages? What if you get to a location that is beautiful and remember you really don't know much about it? Pinterest to the rescue! When we were along the Oregon Coast and we remembered we didn't know which stops were best, we simply turned to Pinterest at our campsite the night before we left and found some fantastic inspiration for the area we were heading to next. We read some great blog posts and screenshotted some inspiring photos and went on to have a successful trip to the Southern Oregon Coast. If you are looking for the best road trip planner tools both before and during your road trip, Pinterest should be on your downloads list!
Follow Us On Pinterest For Daily Travel Inspiration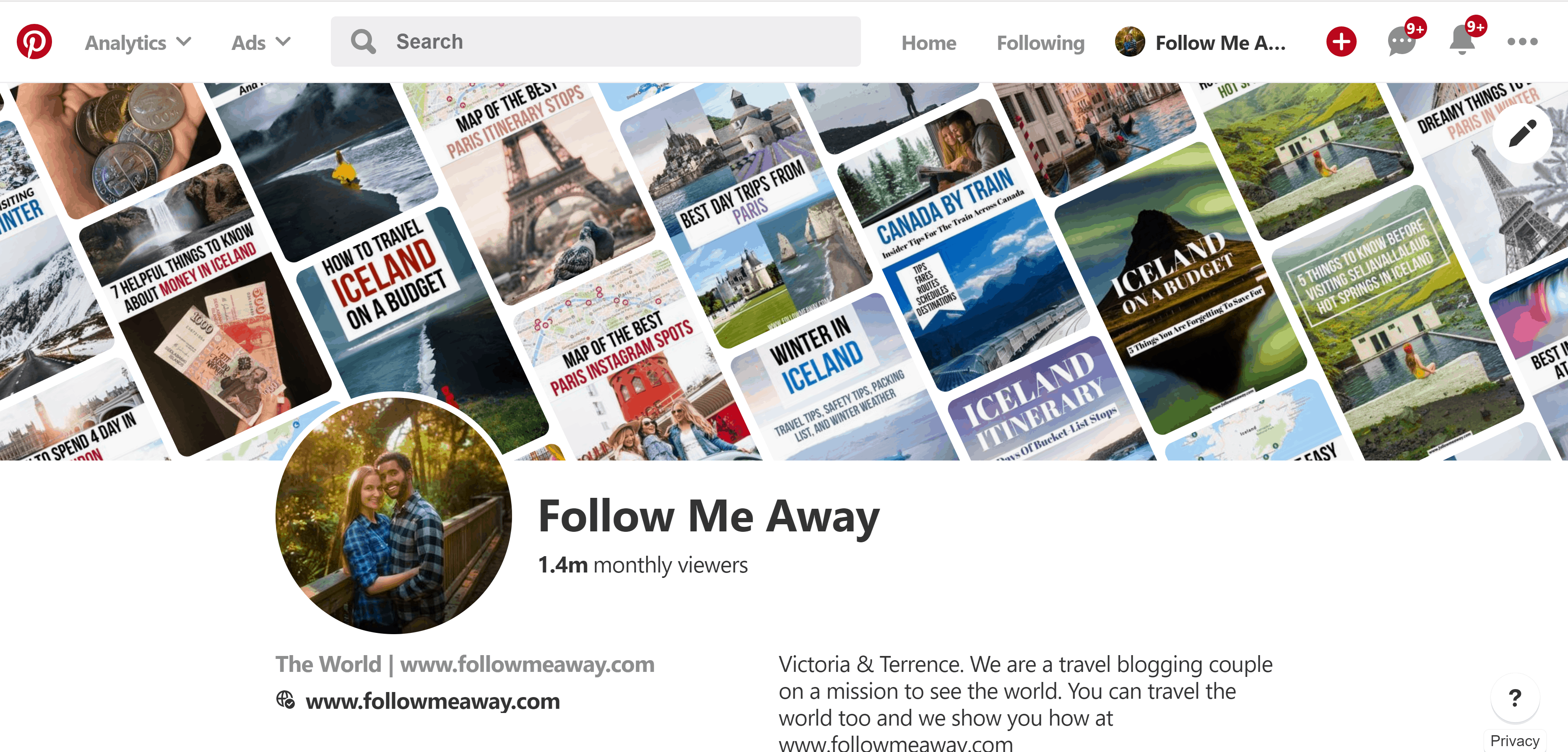 Photopills Is The Best Road Trip App For Photographers
Okay, we really can't say enough about the Photopills app! Although it isn't free like the other road trip planner apps suggested here, Photopills is well worth the $9.99. If you are a photographer planning a road trip, you are going to want to listen up because this app will change your photos forever! Photopills is the best road trip planner app for photographers because it lets you track every little thing important to taking a photo like never before.
Using the Photopills app, you can track where the sun will rise and set in a specific location, where the Milky Way will be that night, when and where exactly the moon will rise, how long golden hour will last and much much more. This robust app even lets you put a 2-D Milky Way over your phone screen so you can line up the perfect shot before it ever even gets dark.
This magical app is a great for planning a road trip if you are a photographer because it gives you all the tools you need to know in advance of arriving at a location. If you are driving along on your road trip and you are unsure if you will make it to a spot on time for sunset or are hoping to see the Milky Way line up perfectly with the landscape below, simply pop that into Photopills and you will know if it is worth chasing that sunset or if you should pop into a diner and relax. If you are a photographer, this is the road trip planner app you didn't know you needed!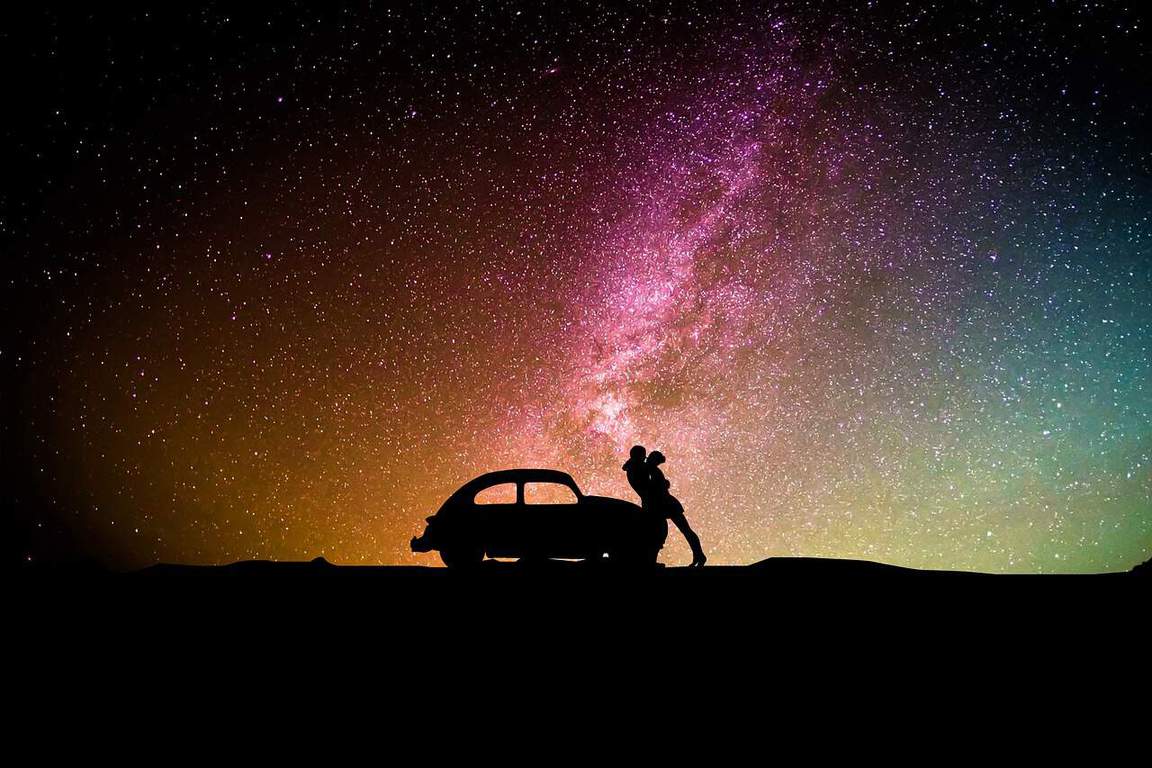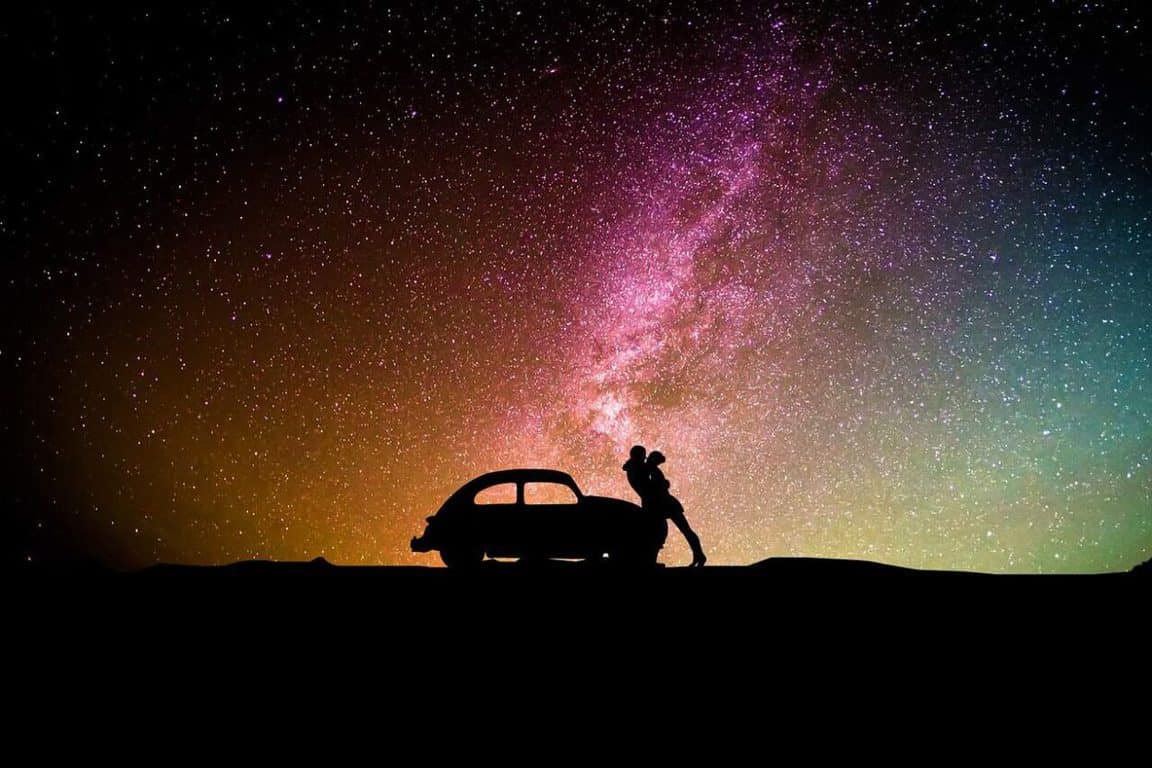 Wunderlist Makes Sure You Never Forget Anything When Planning A Road Trip
The Wunderlist App is a lifesaver when planning a road trip, or any trip we go on really! If you have never used a list app before, we highly recommend it. While there are many list apps out there, our favorite road trip planner app is Wunderlist. Wunderlist is a cloud-based task management system and allows you to input tasks from the desktop, smartphone, tablet, and even your smartwatch! You can even message other Wunderlist users right from the app which makes planning a trip with friends even easier!
Wunderlist is a free road trip planner app but it can save you so much hassle! You can create lists for whatever you want and then under each list you can have different to-dos. So if you are planning a road trip one list title could be "Getting the car ready" with all the tasks that must be done with getting the car ready or "Road trip packing" which would list all of the essentials you need to bring on your road trip. Don't forget to add simple things like a toothbrush and a phone charger to your Wunderlist list because these are things we frequently almost forget and always put on our Wunderlist app.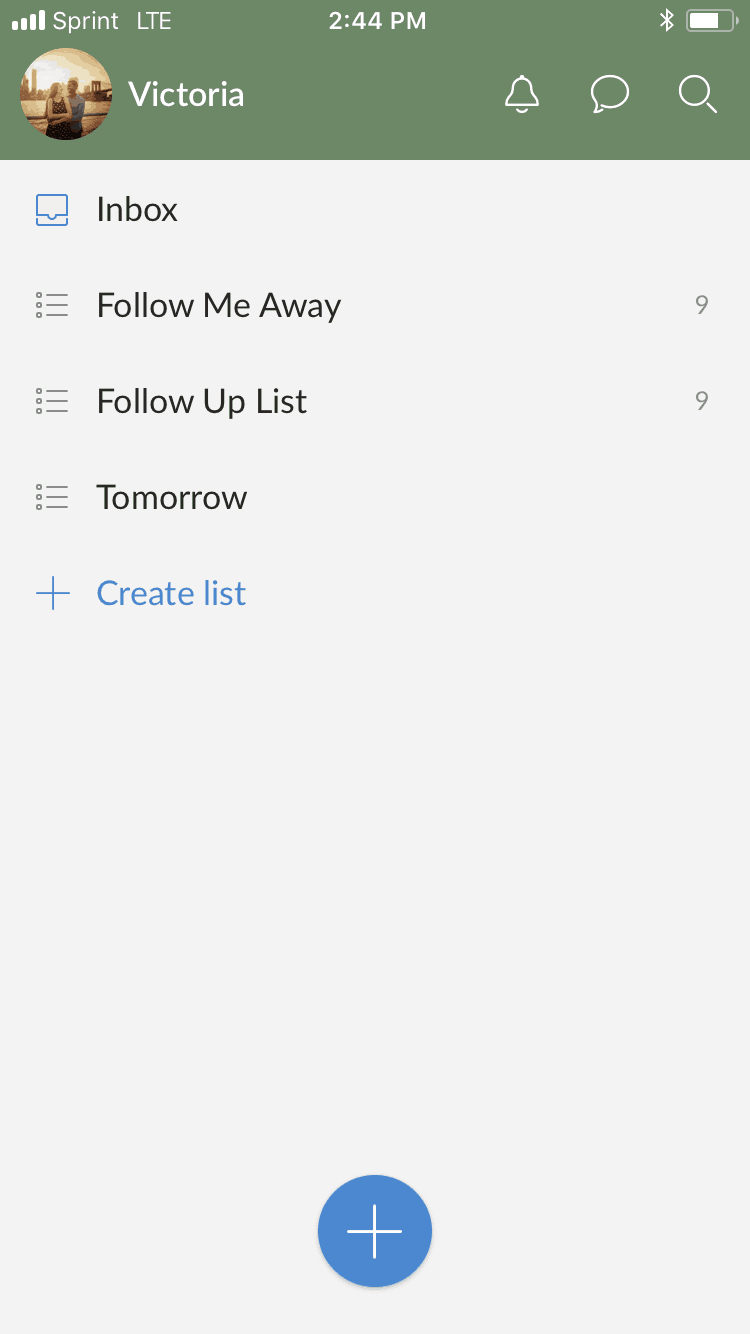 Each one of these road trip planner apps is used and loved by us and we travel quite a lot! We hope that you use them as much as we do because they are truly lifesavers and make taking the trip so much better. If you are looking for a good music app which we didn't recommend here, we always suggest checking out Spotify as you can download playlists offline. We know you will love Photopills if you are a photographer and hope you love our hack for updating Google Maps with your locations! Please let us know your favorite road trip planner apps in the comments below!
Pin this post: