There is plenty of information on the web about planning a trip to Ireland. However, most of it focuses on what you should do.
We even have an Ultimate Ireland Road Trip Itinerary that tells you what to do and how to plan. But this guide is different.
Planning your trip to Ireland last minute?
Make sure to book your hotels and tours in Ireland in advance to ensure availability! Here are our top picks for your trip!
Top experiences and tours in Ireland:
Top Hotels In Ireland:
This is going to tell you what you should AVOID doing when making Ireland travel plans. Don't worry, it isn't all as scary as you may think.
Ireland is an easy-going country to visit, but there are a few things to keep in mind when planning your Ireland itinerary.
Make sure to check out our post about the Best Time To Visit Ireland which breaks down the weather, what to do etc!
We have been to Ireland countless times at this point and have made countless mistakes.
This [unfortunately] has given us first-hand knowledge of what you should NOT DO when planning a trip to Ireland.
Ireland was the very first country abroad we ever visited. We have since been back many times and have covered just about everywhere on the island.
We are now expert Ireland trip planners!
From the quaint small towns in Ireland to the rugged north of Donegal, these tips apply to everyone planning a first trip to Ireland!
Keep reading to learn how to plan a vacation to Ireland!
Save money on your trip to Ireland! Get a FREE $55 Airbnb coupon by using our code when you book!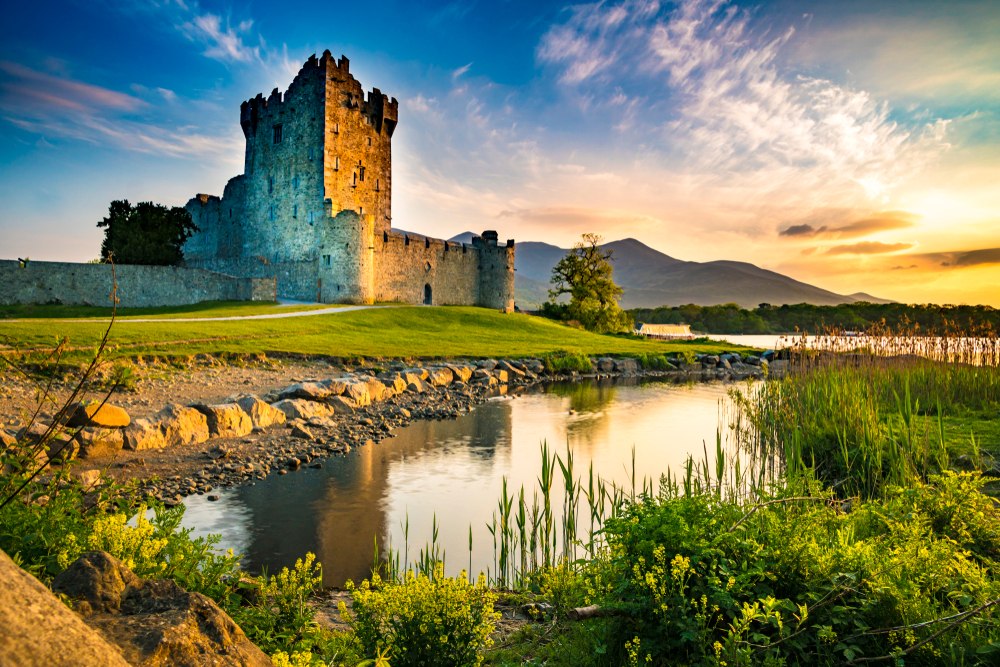 Planning a Trip To Ireland: 8 Big Mistakes To Avoid
Mistake #1: Spending Too Much Time In Dublin
Ask pretty much every native Irish or Northern Irish person and they will tell you to get the heck out of Dublin!
This is a mistake we made on our very first trip to Ireland.
We flew into Dublin and stayed there the whole time, with the exception of taking small day trips from Dublin to the nearby towns of Howth and Bray [highly recommend!]
If you only have one day in Ireland, then sure, spend it in Dublin because that makes sense.
But if you are planning a trip to Ireland longer than just a day or two, you should avoid spending too much time in Dublin.
Why? Dublin is a nice city, but it is extremely expensive and hotels and restaurants will break the bank.
While there is a lot to see and do, it is really not that interesting when you compare it to the rest of Ireland and Northern Ireland.
Spending too much time in Dublin is a common mistake people make when planning a trip to Ireland.
We highly encourage you NOT to make the same mistake we did and only spend a short time in Dublin before leaving to see the rest of this beautiful country.
We recommend 1-3 days at the most, depending on what you want to see and do. If you can swing for 1-2 days, that is even better!
Check out this Dublin trip planner on How To Spend 2 Days In Dublin. You might also want to read up on Where to Stay in Dublin.
Where to Stay In Dublin:
Budget: The Charles Stewart Guesthouse. Check Prices: Booking.com
Mid-Range: The Artist Residence Dublin. Check Prices: Booking.com
Luxury: Clontarf Castle Hotel. Check prices: Booking.com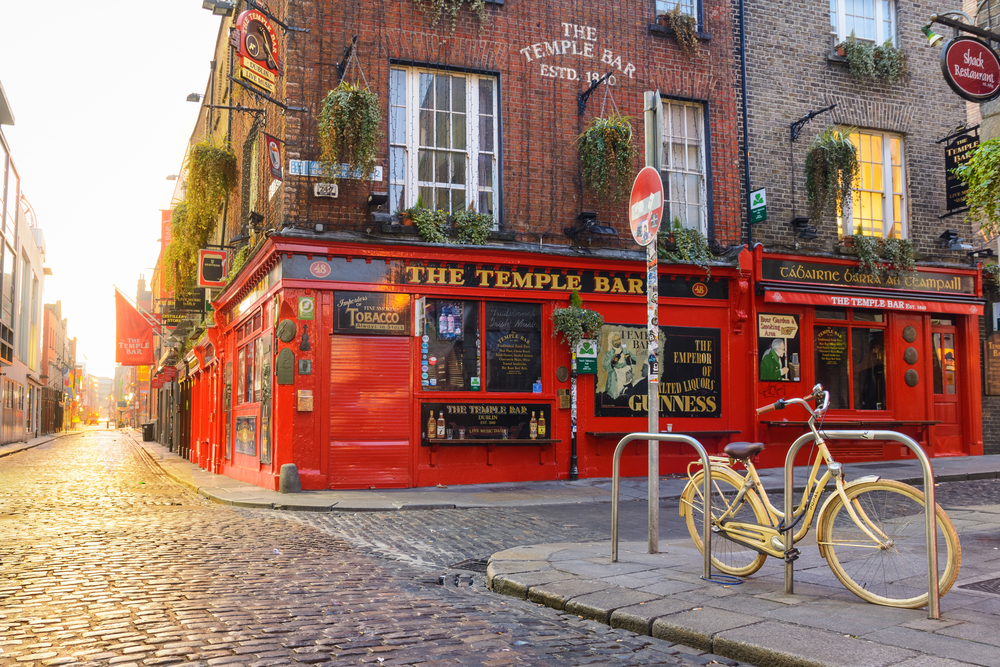 Mistake #2. Trying To Do Too Much In One Trip
Another of the huge mistakes in Ireland is trying to pack too much into one trip.
Again, how do we know this? Because we did it too and constantly see others doing the same thing.
Ireland may look small on the map, but it is actually quite big when you have to explore the whole thing. There is also so much to see and do!
This is why we have been back to Ireland so many times! We have never been able to see and do all we want in one trip.
When planning a trip to Ireland, we highly recommend NOT burning out. By burning out, we mean trying to do way too much in a short amount of time.
We recommend choosing a few things to do in Ireland and spending longer at those things rather than choosing a lot of things to do and only getting a few hours at each.
Of course, whatever type of Ireland trip you want is completely up to you, but slower travel will really let you know more about Ireland, and it will be much more enjoyable.
We recommend choosing your highlights and then going from there. Choose the places you must see and make those a priority.
If they are all spread throughout the country, and you have only a short amount of time, you may want to rethink your Ireland itinerary.
Sometimes it is better to do the top half or the bottom half of the country if you only have a short time, say, 5 days.
If your main reason to visit Ireland is to see some fantastic scenery, then make that your priority, and don't try and fit in shopping and pubs and cultural stops all in a few days.
This will make you feel burnt out and at the end of the day, you really won't enjoy the nature you traveled all the way to Ireland to see!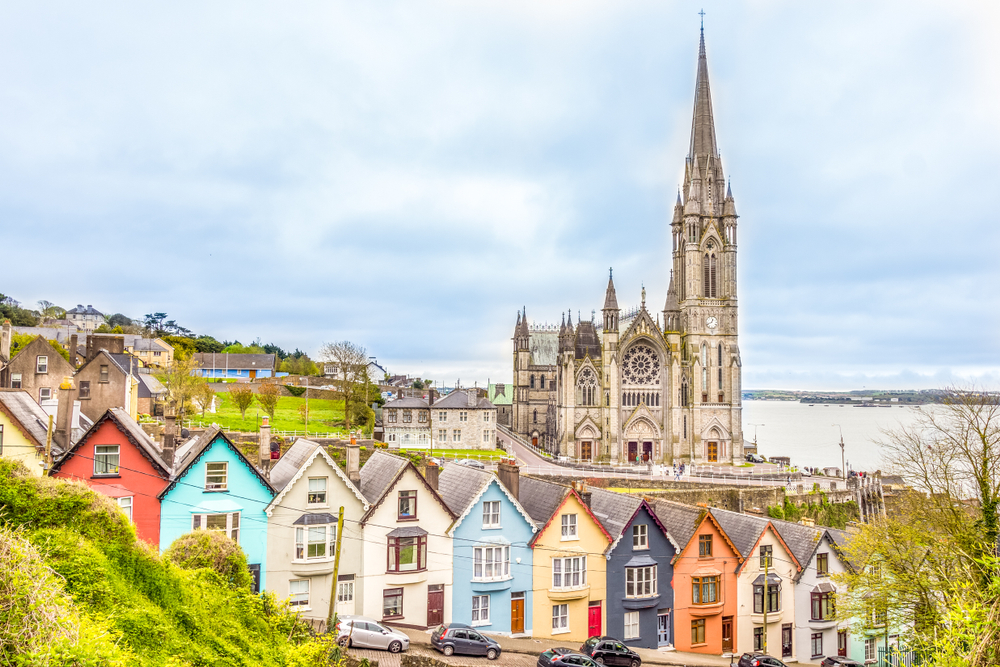 Mistake #3: Being Too Scared To Drive In Ireland
We are from the United States so we drive on the "right" side of the road.
As you may know, in Ireland they drive on the "left" side of the road which scares many people away from renting a car.
This is a HUGE MISTAKE when planning your trip to Ireland because renting a car will provide you with so much freedom.
While it is possible to take day tours from Dublin and other major cities, you can't go everywhere or control the time you visit.
Driving in Ireland opens the doors to so many more things to see and do. Every little castle ruin will be open to exploring.
We suggest checking out AutoEurope.com to find the best and most affordable rate when renting a car in Ireland.
It allows you to compare rates across a variety of popular car rental websites including Hertz, Sixt, Europcar, Alamo, Dollar, Enterprise, and more.
This way, you can see a bunch of different prices for your Ireland car hire without skipping around through a bunch of different websites.
Make sure to check out the larger cities such as Dublin, Belfast, and Cork for the best deals on car rentals in Ireland!
If you are nervous about driving in Ireland, don't worry!
We want to truly tell you it is NOT as bad as you think and skipping renting a car in Ireland is a mistake!
If you rent a car from the airport, you will immediately be on the motorway [aka insterstate] and that is the EASIEST place to learn how to drive on the opposite side of the road.
Unlike driving in your home country where everything is memorized and you drive like a machine and don't think about it, you DO have to "think" about driving in Ireland because it is so different from the norm.
We actually think this makes you a safer driver because you have to put some thought into what you are doing.
Our best advice is to drive SLOWLY and CAREFULLY but with confidence.
If you turn on your GPS and plug in the location you are heading to, the GPS will put a "path" on your smartphone, and you can easily see which way you are going to turn and how.
If you have never driven on the "wrong" side of the road, make sure to rent an automatic transmission car.
Manual vehicles will be so much cheaper, but it will be very difficult to learn how to drive a stick-shift car with the opposite hand.
An automatic transmission is driven the same way on the left side of the road as it is on the right side of the road and the pedals are in the same order.
With a stick shift, you will have to gear shift with your left hand instead of your right and the narrow roads of Ireland aren't exactly where we recommend doing this for the first time.
The more Ireland trips you take, the more confident of a left-side driver you will become!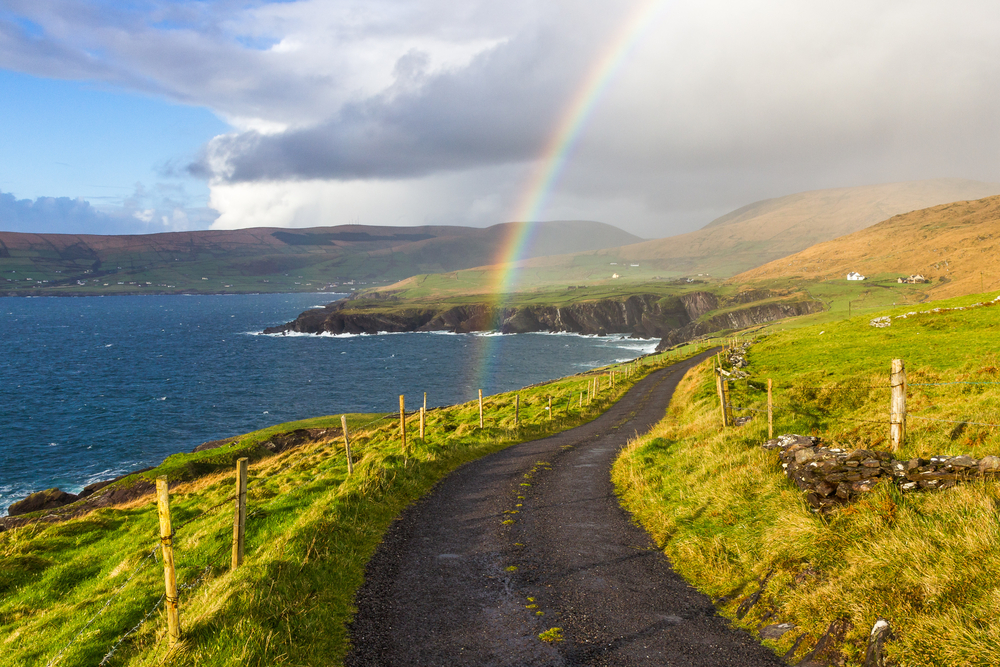 Mistake #4: Spending Too Much Money On An International Cell Service Plan
Luckily, with Sprint and T-Mobile, we get free international data and text messages so we don't have to pay for a pricey international plan like others who have AT&T or Verizon.
If you have a phone carrier with an expensive international plan, DO NOT GET IT! You don't need it.
Spending too much money on a pricey international cell phone plan is one of the biggest mistakes people make when planning a trip to Ireland.
We were spared from making this mistake because our plans had it included, but know so many people who don't know this simple trick we are about to share.
When planning a trip to Ireland, you are going to want to get a SIM CARD for "3" NETWORK.
The SIM card was for UNLIMITED smartphone data in Ireland, and we paid around 30 Euros for an entire month of data.
Now, our first time using an international SIM card was in Ireland so we were skeptical about the coverage.
And we are here to tell you that the coverage was BETTER than we get in our own home in the USA.
The 4G speeds were so fast and allowed us to use all of our apps and social media just like a local Irish person would.
All for the price of 30 euros for an entire month. We were shocked. We were impressed.
Personally, we think it will be a huge mistake if you buy an expensive international plan instead of getting a 3 SIM card when planning a trip to Ireland.
Where do you buy a 3 SIM card? You can buy it at a 3 store in Dublin or anywhere around the country.
Simply tell them you want the unlimited plan and pop it in your phone.
It is so easy anyone can do it. WORD FROM THE WISE: Make sure your smartphone is "unlocked" for International SIM card usage.
This involves calling or tweeting your cell carrier to ensure it is unlocked for SIM additions. Simply tell them you are traveling abroad and want to get an international SIM and you need your phone unlocked.
This is one of the easiest tips we have for you when planning a trip to Ireland because it makes getting around so much easier.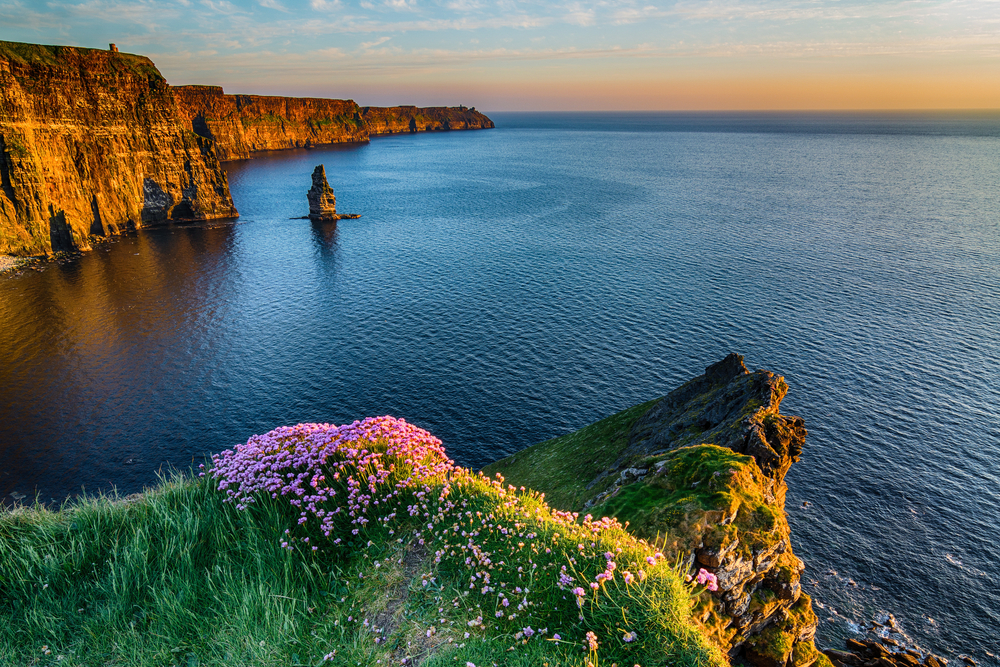 Mistake #5: Completely Writing Off Northern Ireland
Northern Ireland is part of the UK but is located on the island of Ireland.
The "Republic of Ireland" is the place where most people travel, but Northern Ireland is so worth the trip.
Many people make the mistake of never considering visiting Northern Ireland for one reason or the other.
Maybe they think Northern Ireland is dangerous, as Belfast once was.
Maybe they think there isn't much to do. Or maybe they just aren't all that familiar with Northern Ireland to even put it on the map when planning a trip to Ireland.
We are here to tell you there are a ton of great things to do in Northern Ireland.
It is easy to visit and Belfast is just 2 hours from Dublin. The country is 100% SAFE to visit and the natural scenery is unparalleled.
In Northern Ireland, there are castles that tower over the ocean and look fake, even when you are standing in front of them.
There are sea cliffs and enchanting forests and rolling hills and bustling cities and towns. Maybe you have heard of a little show called Game Of Thrones.
Game Of Thrones was actually filmed in Northern Ireland, and you can visit all of the places where filming took place.
We even put together this Game Of Thrones Ireland Itinerary to show you the best of the filming spots and activities.
You can easily drive, take the train, take a bus, or fly into Northern Ireland.
Visiting Northern Ireland is a fun way to technically visit two countries on one trip [UK and Ireland] and as soon as you cross the border you will see the British flag fly and the dialect change.
We think a huge mistake people make when planning a trip to Ireland is writing off Northern Ireland from the itinerary, and we just wanted to shed a little awareness so you can make an informed decision!
Check Hotel Prices In Belfast: Booking.com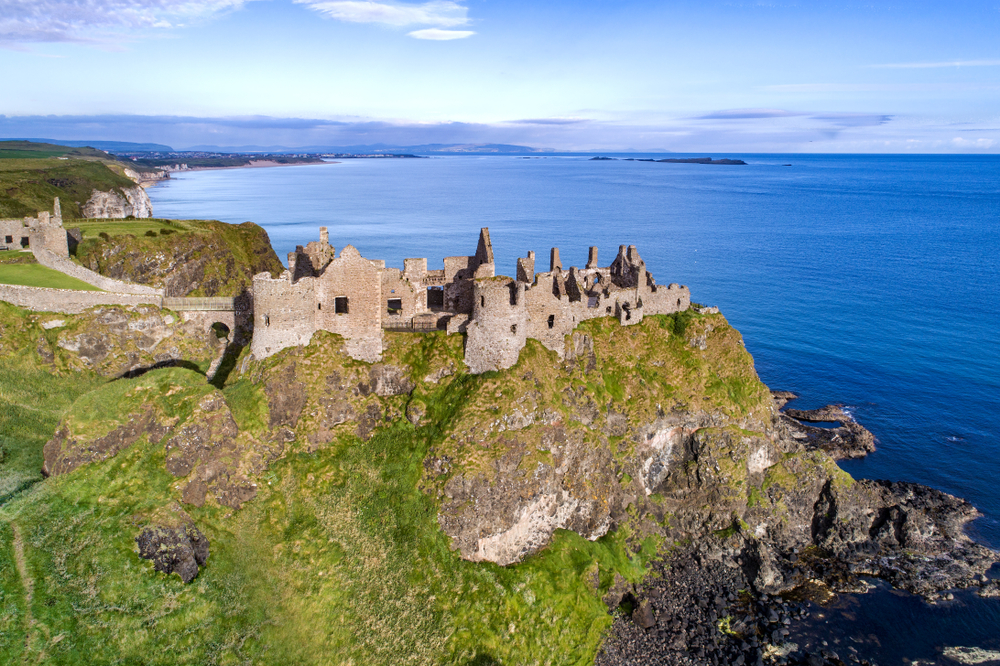 Mistake #6: Prioritizing The Ring Of Kerry
We had heard so much about the famed Ring Of Kerry drive in Ireland.
After four trips to Ireland, we FINALLY decided to drive the Ring Of Kerry, and we are here to tell you that it was a total waste of time.
It was also my mom's first time in Ireland, and she was on the floor of the car super sick from the narrow roads and unimpressed by the scenery.
We had been to pretty much everywhere else in Ireland before we made it to the Ring Of Kerry so we had high standards, and the Ring Of Kerry fell flat.
A huge mistake people make when planning a trip to Ireland is putting too much focus on driving the Ring Of Kerry. You heard it here first! Skip the Ring Of Kerry.
It doesn't offer the best scenery in Ireland or even in the area.
It is overly crowded with massive tour buses that try and make their way down incredibly narrow roads at incredibly fast speeds.
And you even have to PAY to see attractions such as the Kerry Cliffs. It was just…unimpressive, and we think you should skip it.
So if you skip the Ring Of Kerry what Ireland road trip planner should you do instead?
If you are in southern Ireland [near the Ring of Kerry area] we HIGHLY recommend the Dingle Peninsula.
We cannot suggest visiting Dingle enough. It is everything the Ring Of Kerry should be and more. Epic views, Star Wars filming locations, little cottages, cute small towns, and not many massive tour coaches.
A friend recommended Dingle to us, and we only budgeted one night on the peninsula which was a HUGE MISTAKE!
Skip the Ring Of Kerry and spend that time on Dingle instead. You can check out this list of 10 Things To Do In Dingle Ireland too!
If you aren't going to Southern Ireland, DO NOT WORRY. There are so many other scenic drives other than Ring Of Kerry and Dingle.
The "Causeway Coast" drive in Northern Ireland is stunning and way easier to drive than the Ring Of Kerry.
If you are in the far north of Ireland in Donegal, pretty much every road is fantastic.
Anywhere along the Wild Atlantic Way is scenic and beautiful, and it was less crowded than the Ring Of Kerry.
It is one of the best European road trips!
Do your research and do whatever you want anyway. But we want you to go into Ireland vacation planning with full knowledge that there are prettier places in Ireland than the Ring Of Kerry.
Where To Stay On The Dingle Peninsula:
Mid-Range. Dingle Benners Hotel. Check Prices: Booking.com
Affordable: Dingle Skellig Hotel Check Prices: Booking.com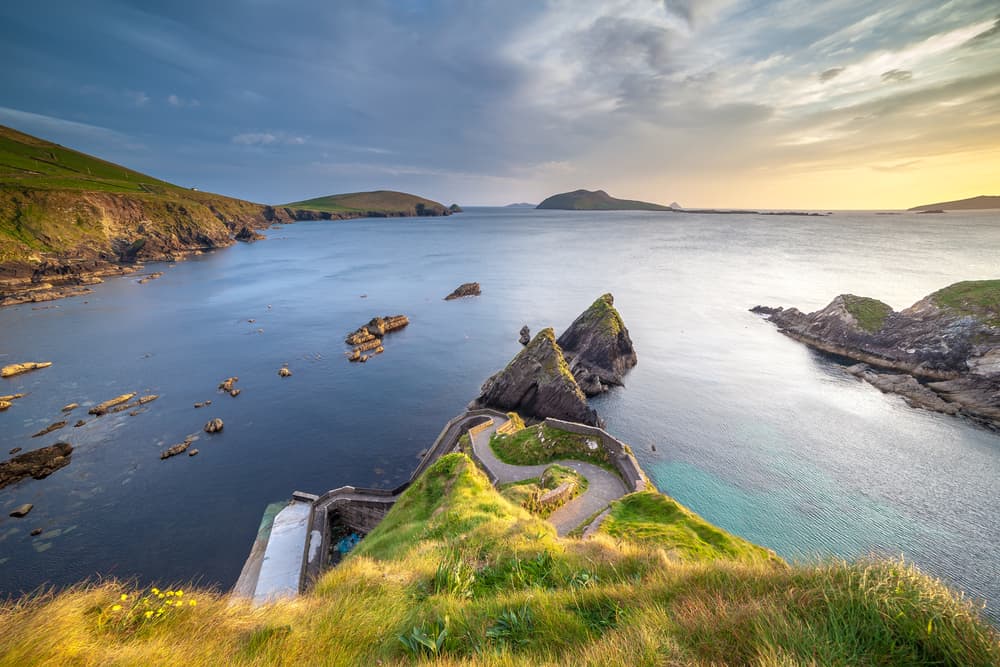 Mistake #7: Only Traveling To Ireland In The Summer
Most people think they can only plan a trip to Ireland during the summer.
Why? Because that is when it will be the greenest with the best weather. We are here to tell you this isn't exactly true.
You can plan a trip to Ireland any time of year and we highly recommend visiting during the off-season.
When we visited during the summer or warmer months, the entire island was crowded as locals were off work for bank holidays. Also, the heat made hotels without air conditioning unbearable.
We recommend checking out Skyscanner to find the best and most affordable time of year to visit Ireland.
When we visited Ireland in the spring or fall, we had a fantastic time every single time we visited.
The weather was cool and pleasant, the tourist season was low, prices were cheaper, and we didn't need AC in the hotel.
We were also SHOCKED to discover Ireland is pretty much green 24/7 due to high rainfalls. If you want to see Ireland green, you can visit any time of year.
We visited Ireland once in October and the fall in Ireland was just stunning.
The weather was beyond fantastic and there were hardly any other visitors.
On the other hand, when we visited in June, we were fighting with tourists for a parking spot and everything was overcrowded.
If summer is the only time you have to plan a trip to Ireland then please, feel free! But we just want to let you know summer isn't the ONLY time you have to plan your trip.
Ireland is essentially a year-round destination! We have had great experiences visiting when the air is cooler and more pleasant outside.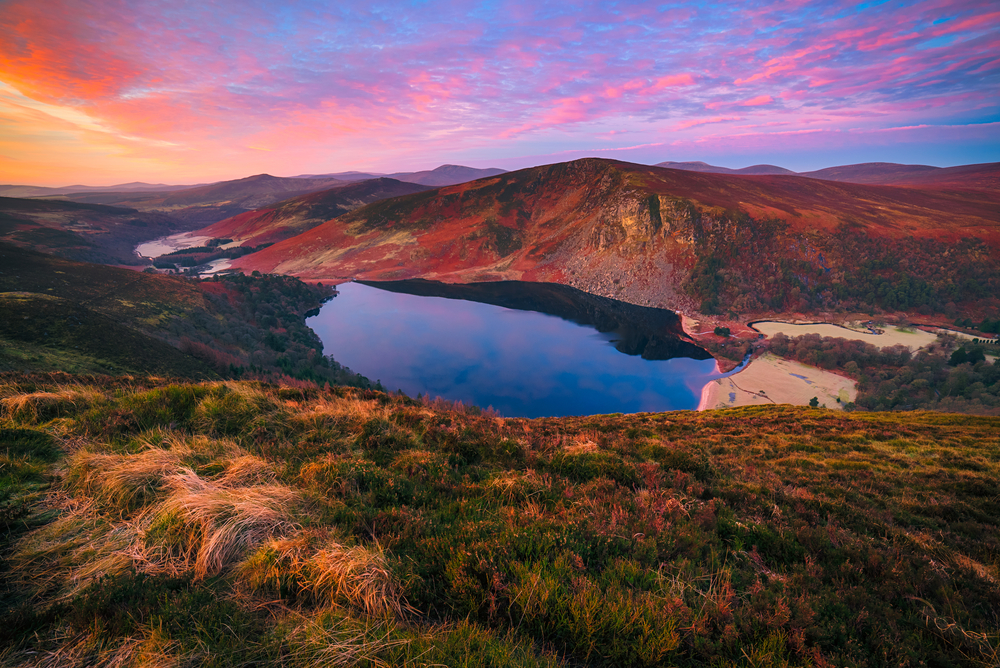 Mistake #8: Not Planning a Budget in Advance
Planning a budget is important for any trip, including Ireland. Things can really add up and get expensive if you do not have a plan ahead of time.
If you are planning a trip to Ireland on a budget, don't worry. We have a full, comprehensive article that covers the cost of a trip to Ireland.
The article breaks everything down based on how much you are willing to spend.
First, keep in mind the big expenses like flights, hotels, and rental cars.
Then, plan a daily budget for food and activities. You can easily save money by grocery shopping and exploring free things to do.
If you know in advance the average cost of meals, transportation, lodging, and activities, you will know what to expect and how to plan your spending.
Whether you are traveling to Ireland on a budget or plan on staying at a luxury 5-star hotel in Ireland, you will still have a fun and memorable time!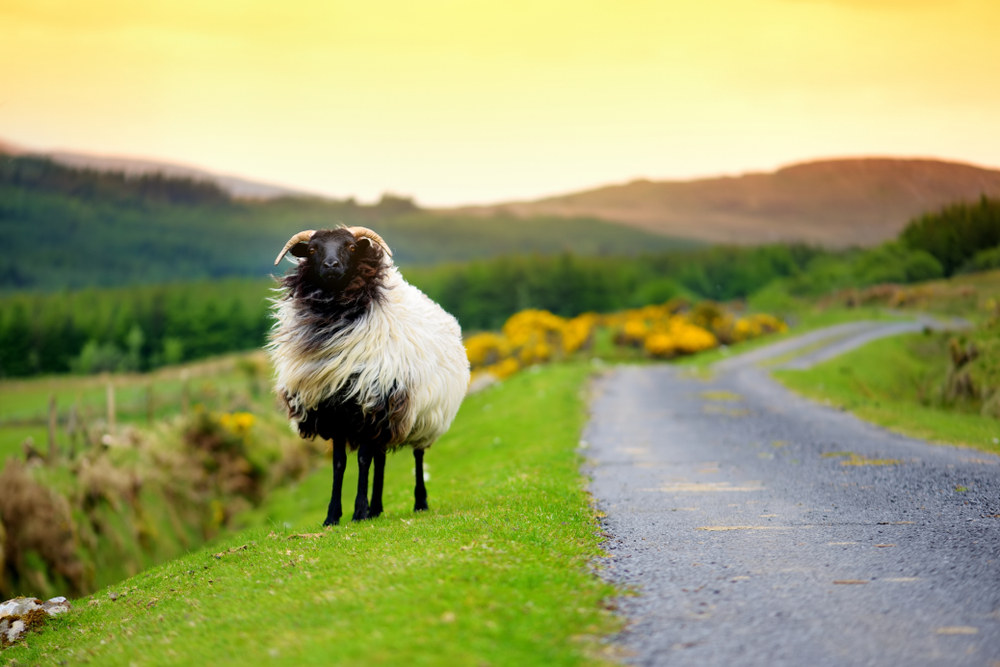 Packing Tips For Your Trip To Ireland:
Here are some of our favorite items you should consider packing for your trip to Ireland!
These are essential travel items we use and love, and you should make sure to consider them for your travels.
A concealed travel pouch may be one of the most important items you bring with you!
This unisex RFID-blocking concealed travel pouch is lightweight and comes in several colors.
It has lots of organization to give you peace of mind. You can keep your most valuable documents safe and secure next to your body.
If you have a pouch already you may not want to or need to invest in a new one. If it does not come with RFID protection, these RFID sleeves would be handy to prevent identity theft.
This configuration comes with enough passport and credit card sleeves that the entire family would be protected.
They are slim too, so they will easily fit into your current pouch or wallet. These are the kind our family uses not only when traveling but at home as well.
If you have a camera on your packing list, you need to add additional memory cards to your list as well.
Unless you are packing a computer for your trip, you will not be able to upload photos and clear your existing memory card.
Purchasing additional memory cards cost under $20 and take up no space in your luggage. Having a backup can have the potential to save you a lot of heartache if something goes awry!
There is nothing worse than coming across that perfect moment and then finding out you don't have enough space to capture it on your camera!
Similarly, if you are planning to capture your trip on a smartphone, we beg you to bring some way to back up your memories.
The best way to do this is with a portable smartphone flash drive. A flash drive is a small storage device that you can connect to your smartphone and then safely and easily download photos onto this device.
If you are planning on taking a lot of pictures with your phone you will definitely want to consider an external charging battery.
This Anker high-speed phone charging battery is the exact one we carry with us on all of our trips. It can be used on a variety of phones, not just an iPhone like we have. And wow is it fast!
We like that it holds its charging capabilities for several uses so we do not have to worry about it while out and about. And if we forget to recharge it at night, it will still be good to go the next day.
My mom was never a fan of packing cubes until she tried them out! Now she is sold. These Bagail packing cubes are the exact ones she uses whenever she travels and she travels a lot.
She cannot believe how much more organized she is now! And she will never leave without them anymore.
We never leave home on a trip without our Bobble filtration bottle. The 18.5-ounce size is perfect for travel. It will fit nicely in the pocket of a backpack or your purse.
Also when filled with water, it is not too heavy to carry. And the Bobble carbon filter ensures fresh clean water whenever and wherever you fill the Bobble. You can find filter replacements here.
Perhaps you are traveling a long distance and packing space is a premium. Then this set of collapsible silicone foldable water bottles would work well for you.
Would not take up much space in your suitcase at all. And you will be receiving a set of two.
You will want to bring a backpack or daypack with you to store snacks, your water bottle, phone, extra clothes, etc.
This foldable water-resistant backpack would be great. It is very affordable and is available in many color options for you to choose from. The fact that it folds down into a zippered pouch will make it easy to pack.
Perhaps you need a more substantial backpack for your international travel.
This antitheft backpack has a charging port, is water-resistant, and can comfortably carry up to a 15.6″ laptop. It comes in a range of colors to choose from and it is inexpensive as well.
We all need to protect our eyes from the sun's harmful UVA/UVB rays. These unisex polarized sunglasses come in a lot of lens colors and frame designs and are extremely affordable too.
If you are fond of the aviator-style of sunglasses these polarized aviators may interest you.
We like polarized sunglasses because they remove the glare of the water and help you to see things more clearly.
Don't forget to bring along a universal power adapter if you are traveling abroad. This worldwide power plug is a great example and will charge your phone at the end of your busy days.
And this world traveler adapter kit can charge several devices at the same time.
This is what you will need when there are several people traveling in your group. Or if you bring several electronic devices on your trip that require charging at the same time.
Now you know how to plan a trip to Ireland without making any major mistakes.
Ireland is the first country we visited abroad and remains one of our favorite countries without fail. We can't wait for you to experience it.
We hope these tips help you when planning your Ireland itinerary. They aren't meant to scare you, but to make you "think" about a few alternative mindsets!
Pin this post: