Driving in Ireland is truly the best way to explore the incredible Emerald Isle. You can be sure that it is not called the Emerald Isle for nothing, you will enjoy lush greenery no matter what time of year!
Planning your trip to Ireland last minute?
Make sure to book your hotels and tours in Ireland in advance to ensure availability! Here are our top picks for your trip!
Top experiences and tours in Ireland:
Top Hotels In Ireland:
But do not let that mislead you, just because there is green everywhere certainly does not mean that every different part of Ireland isn't distinctly unique. You will absolutely want a car to fully experience and enjoy this beautiful country.
With a car to easily get around you will be able to enjoy everything this island country has to offer. From bustling cities to rolling hills in the countryside; from ancient castle ruins to craggy coastlines. You will want to road trip every corner of Ireland, and for that you will need a car. With these tips and some planning ahead you will be able to avoid these common mistakes people make while driving in Ireland.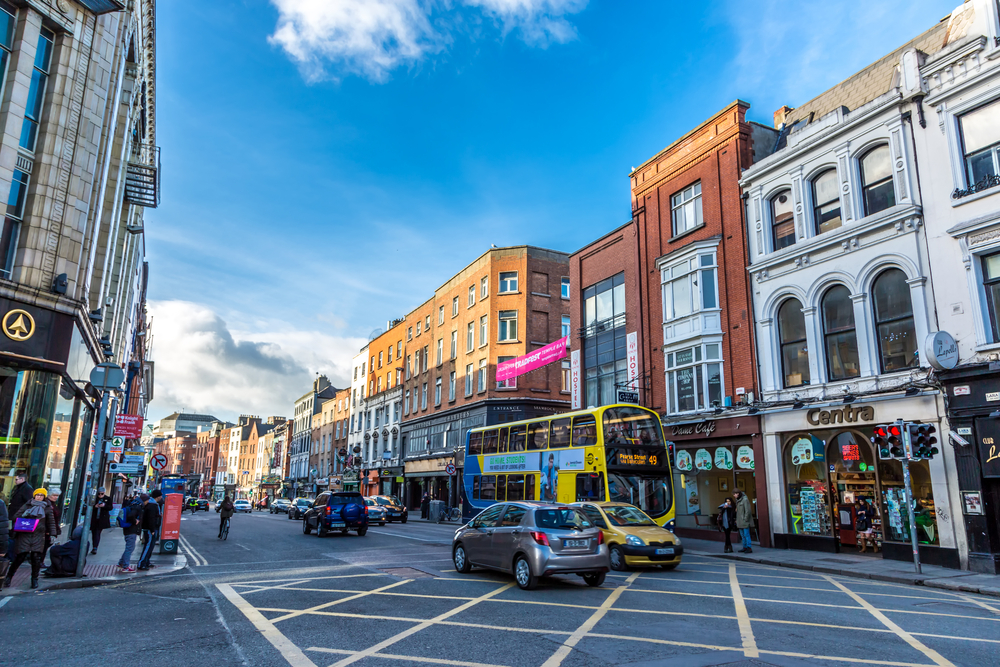 10 Big Mistakes to Avoid When Driving in Ireland
Mistake #1: Completely Writing Off Driving in Ireland
First off, if you think that driving in Ireland is not for you and are writing it off before you even try then you are making a huge mistake! Maybe you have heard stories from friends or family who tried to drive in Ireland and had a rough time. Or maybe you have already done some research online and the whole idea of Ireland driving sounds daunting. But if you are reading this then you are probably still on the fence about renting a car and doing your own driving, and we highly encourage you to consider doing so. (Avoid these car renting mistakes!)
You will have so much more freedom to explore and see what you want to see. There are so many places to see that you will only be able to get to if you have your own vehicle to drive. And maybe you are an American driving in Ireland and you have heard that the roads are narrow, or maybe you are worried about driving on the left side of the road. Trust us, we have been on your shoes, we have driven in Ireland MANY times. The best advice we can give for this is to take it slow and have your passenger (if you have one) do the navigating.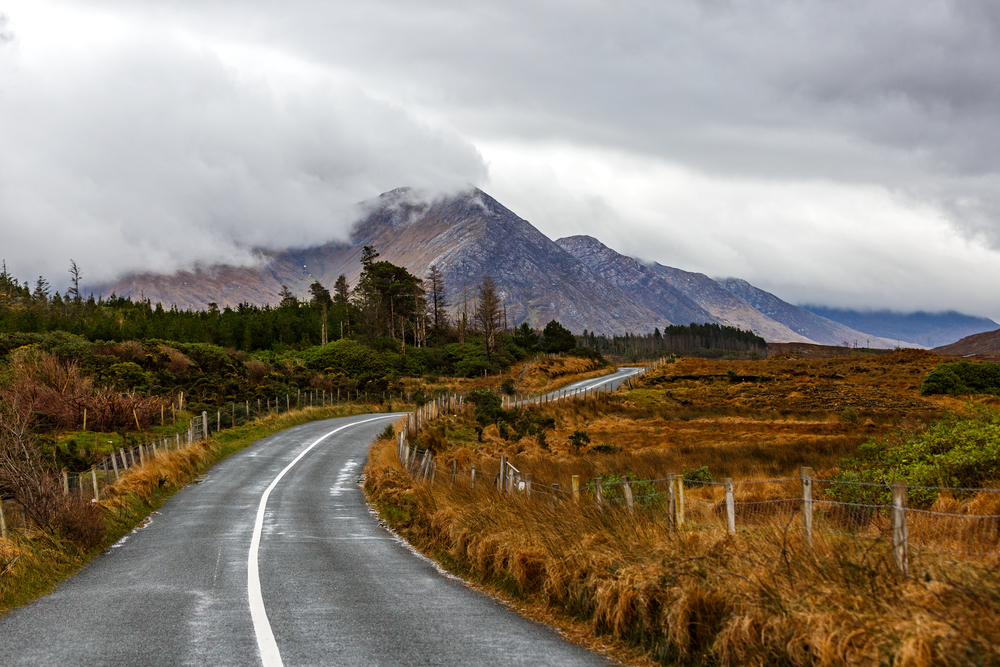 Mistake #2: Not Understanding the Ireland Driving Side
This may seem like a no-brainer, especially since this is one of the things that people are most worried about, but it is IMPORTANT! Throughout the entire island, both Ireland and Northern Ireland, they drive on the LEFT side of the road. This means that you will be sitting on the right side of the care while driving, instead of the left side of the car like most places. It also means that you will be going the opposite direction in roundabouts, and there are A LOT of roundabouts while driving in Ireland (more on that later).
This is probably the most stressful part about trying to drive in Ireland. But once you get going it will start to feel normal, especially because every other car is going to be driving on the left side as well. By the second day it just feels like you are driving normally. Of all the mistakes you could make this is the ONE that you absolutely do not want to make while driving in Ireland.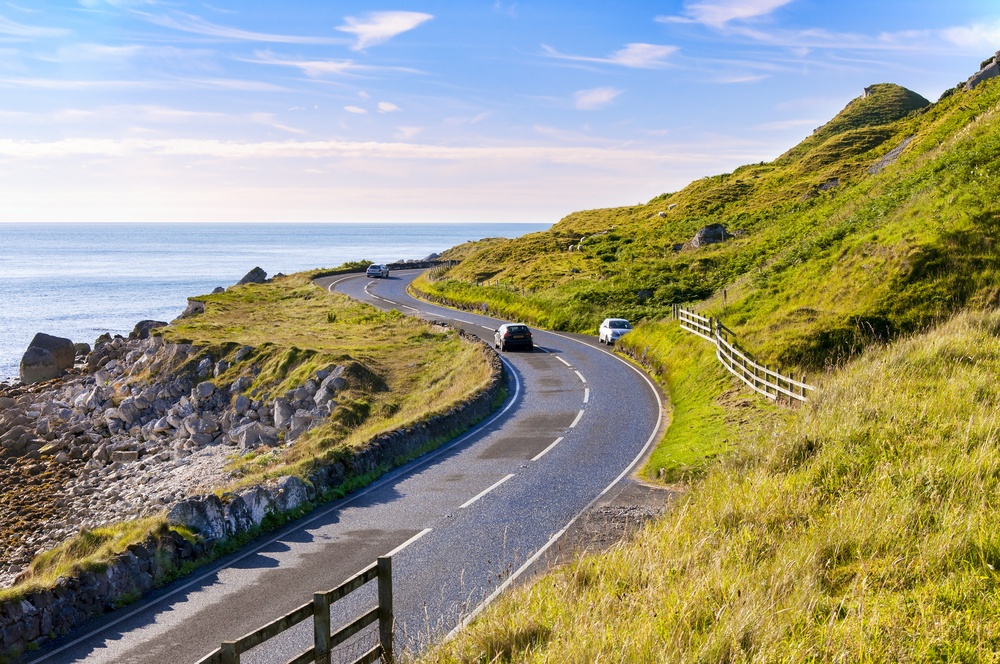 Mistake #3: Renting a Manual Car When You Have Never Driven on the Left
The most widely available, and least expensive, rental cars in Ireland are going to be manual transmission. You might be thinking that you know how to drive a stick shift, and are even good at it. But it is NOT that same! Driving on opposite side of the road and sitting on the opposite side of the car are not the only difficulties that you will encounter. It can be very confusing because you will be shifting with your left hand, instead of your right, and all the gears will be reversed from a left seat drive car.
To add another layer of confusion with a manual car, the clutch will NOT be on the opposite side. So you will be reversing everything else, but none of the pedals. From left to right it will still be clutch, break, gas. You will not be able to just switch everything and it can be very confusing if it is your first time driving in Ireland.
There are plenty of automatic transmission cars to rent in Ireland, they are just a little more expensive. We are here to tell you that it is 100% worth spending a little extra money to get the automatic. Just be sure to reserve and automatic, as there are not as many and you might not have the option once you get there! You will have a much more relaxing road-trip throughout the country if you are not trying to remember which things to switch and which stays the same.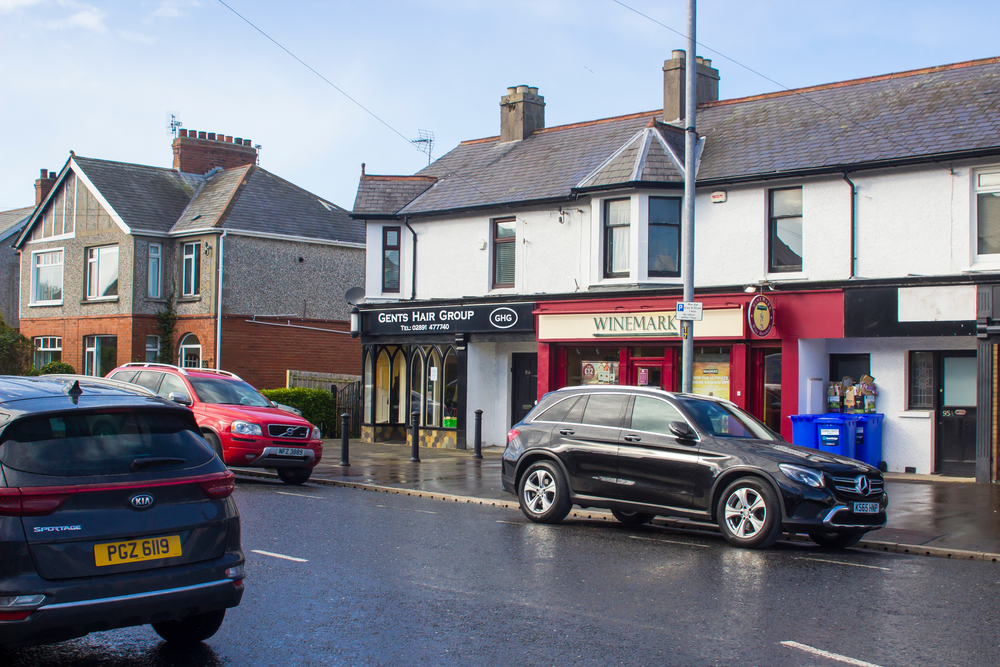 Mistake #4: Getting a Huge Vehicle
Although it is not true of everywhere here in America people tend to enjoy large cars – especially trucks. Of course that is just a stereotype, but there certainly are a lot of trucks on the roads. But even if you are someone who likes to stretch out comfortably in whatever vehicle you are driving you DO NOT want to do that in Ireland. Sure having extra space, especially if you have a lot of luggage (what NOT to pack for Ireland), can be really nice and relaxing, but not while you are driving in Ireland.
A lot of the roads in Ireland are very narrow – we are talking SUPER narrow, compared to American roads. In big cities, like Dublin, and main motorways the roads are fairly wide and normal, but once you get out of the cities on to the country roads there are no room for a big car. You may even encounter such narrow roads that you will have to back up to allow oncoming cars to pass. Trust us, you do not want to try navigating these small winding roads with anything bigger than an economy size vehicle.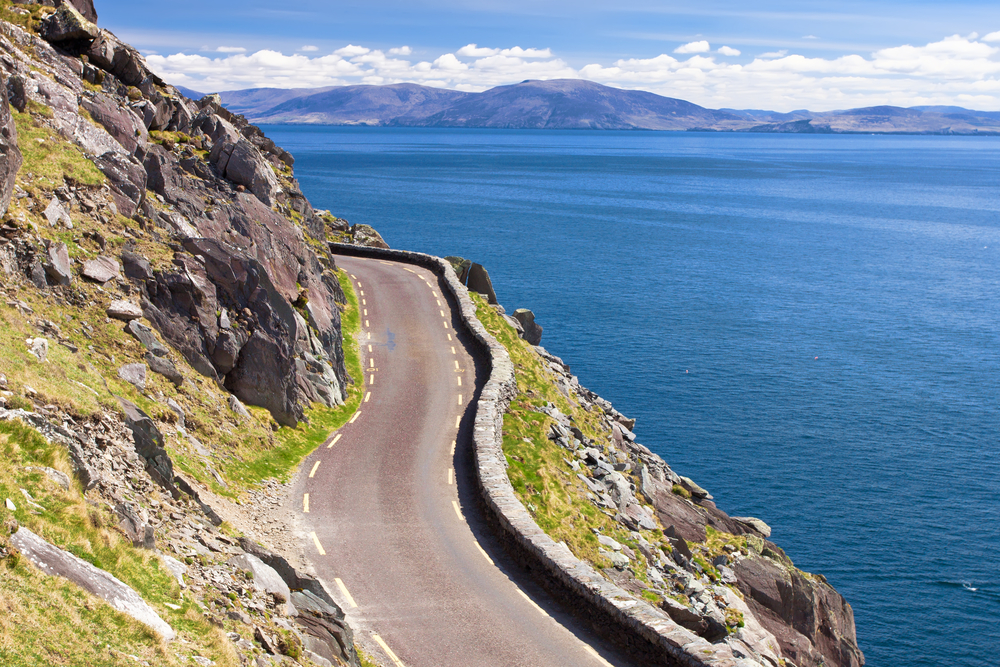 Mistake #5: Foregoing Insurance When Driving in Ireland
Yes, it is an added cost that you might not need, but it is better to be protected, especially somewhere like Ireland. The roads are narrow and there are larger tour buses trying to pass. There are car rental companies that might try to say you scratched the car (when you know you did not!). And sometimes things just happen! It is better to be protected than to risk the alternatives.
When getting insurance for your rental car there are two main routes to take. First off if you have a travel credit card you can book your rental with that card and have car rental insurance through the credit card company. But do not assume that your credit card company will insure Ireland driving, some will not! Check with your company before you forgo additional insurance.
We use Chase Sapphire Reserve when renting a car in Ireland because they cover up to $75,000 in theft and collision damages in Ireland. If you do not have a credit card with coverage in Ireland then you can add insurance to your car while you are booking. We recommend AT LEAST paying for basic coverage. Before we used a credit card we liked to book through Auto Europe because you can book your car and insurance all in one convenient location.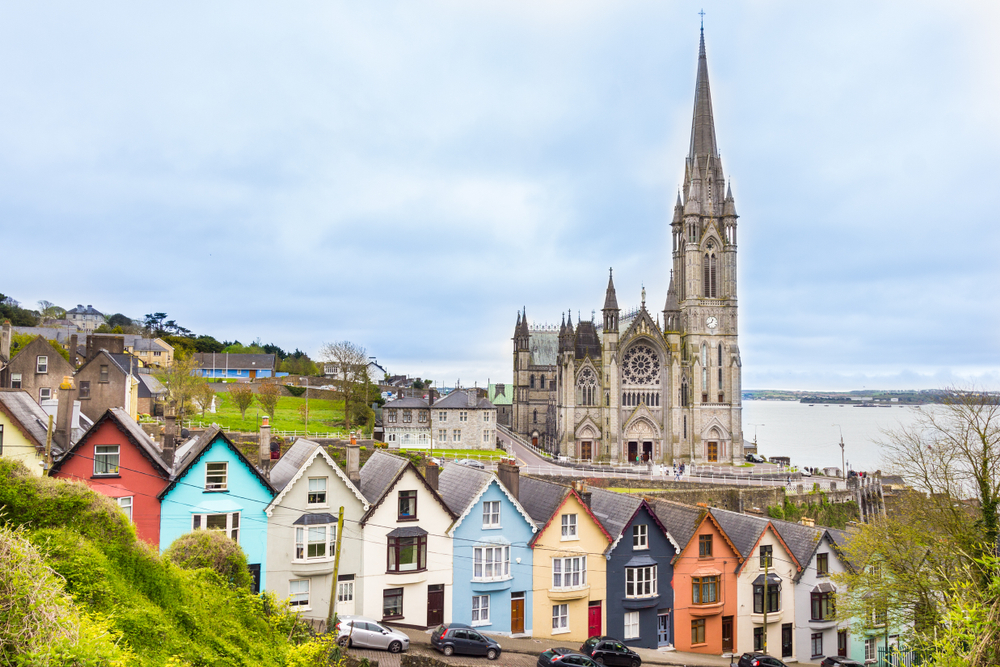 Mistake #6: Not Practicing Before Jumping Into Difficult Roads
No matter how seasoned you are at driving it is a good idea to practice a little bit before hopping on the narrow winding roads of the country. While driving in Ireland will bring you through some of the most gorgeous scenery in the world, you will not be able to enjoy it if you do not get used to driving first.
Try to practice on wide roads, like interstates, or roads with little traffic on them. You DO NOT want to practice on city roads as they can be extremely crowded, especially in Dublin. It is also a good idea to get a feel for where everything is before you even leave the parking lot of the rental car place. You will want to know how to work the windshield wipers (it rains a lot in Ireland), the turn signals, the lights, and anything else that might be useful or important while driving.
It is also worth noting that some of the interstates have a toll, so if you are practicing on them, or actually heading off on your journey across the country it is a good idea to have cash. They do not accept cards at the toll booth, they can give you a receipt for what you owe and you can pass back through that toll within the allotted time frame to pay the toll, but you WILL need cash.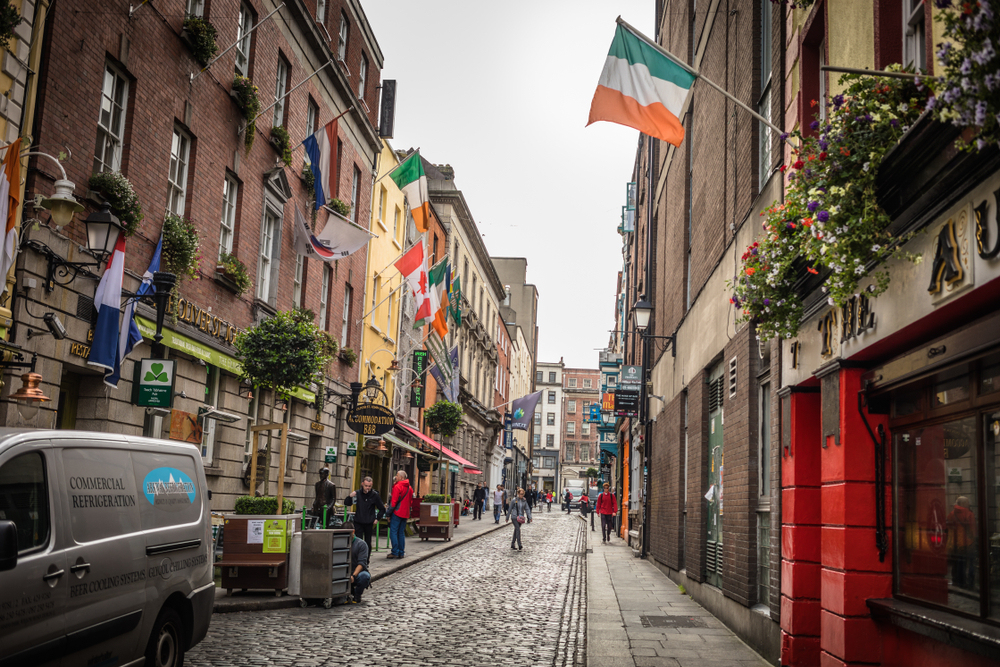 Mistake #7: Not Understanding Roundabouts in Ireland
As mentioned earlier, there are A LOT of roundabouts in Ireland. And instead of going counterclockwise (to the right) like we do in right-side driving countries you will have to go clockwise (to the left) around them. It feels VERY awkward and uncomfortable at first, especially if there are very few other cars around to follow. You might feel like you are going the wrong way, but just remember to go to the left!
There is a roundabout pretty much at every crossroads, and sometimes they are super tiny and tight. Do not feel bad if you have to circle back around if you miss your exit the first time, they come up quickly and sometimes you wont see the sign until after you have passed. Also, bigger roundabouts in cities might also have traffic lights to get in the roundabout and then again within the circle, be ready to stop and try to stick to the outermost lane of the roundabout if possible as it can feel overwhelming and crazy in those bigger ones.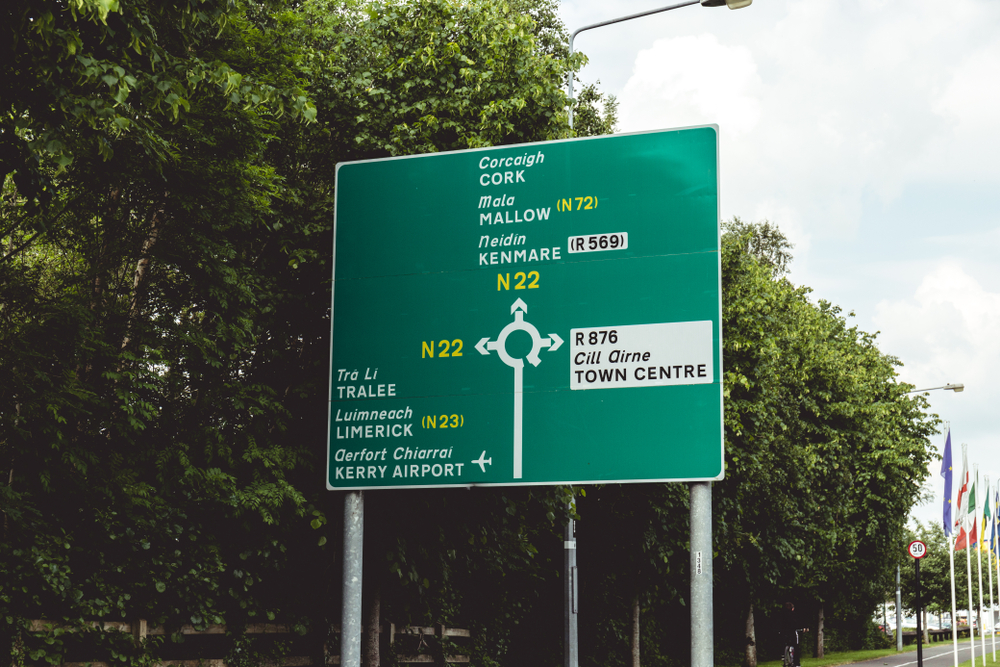 Mistake #8: Spending too Much Money on a GPS
Another big mistake that people make is shelling out even more money to the car rental agencies for a GPS. Many other travelers we have spoken to have mentioned that they barely used it, if at all! We have even done this ourselves and literally NEVER EVEN TOOK IT OUT OF THE BOX. It just sat in the back seat of our car the entire trip.
Instead we recommend using your cell phone plan's global roaming policy, or getting an affordable Irish SIM card. If you have Sprint or T-Mobile then you can use your data in Ireland without paying anything extra. If not then the SIM card you want to get is for the "3" Network. It cost us about 30 Euros for an entire month of data, and the speeds were better than our cell phone plan at home!
If these options will not work for you you can always download Google Maps to your device ahead of time and use them offline without spending a cent! If downloading or figuring out global roaming is not going to work for you then maybe it is worth it to spend the extra money, if that is what you would rather do.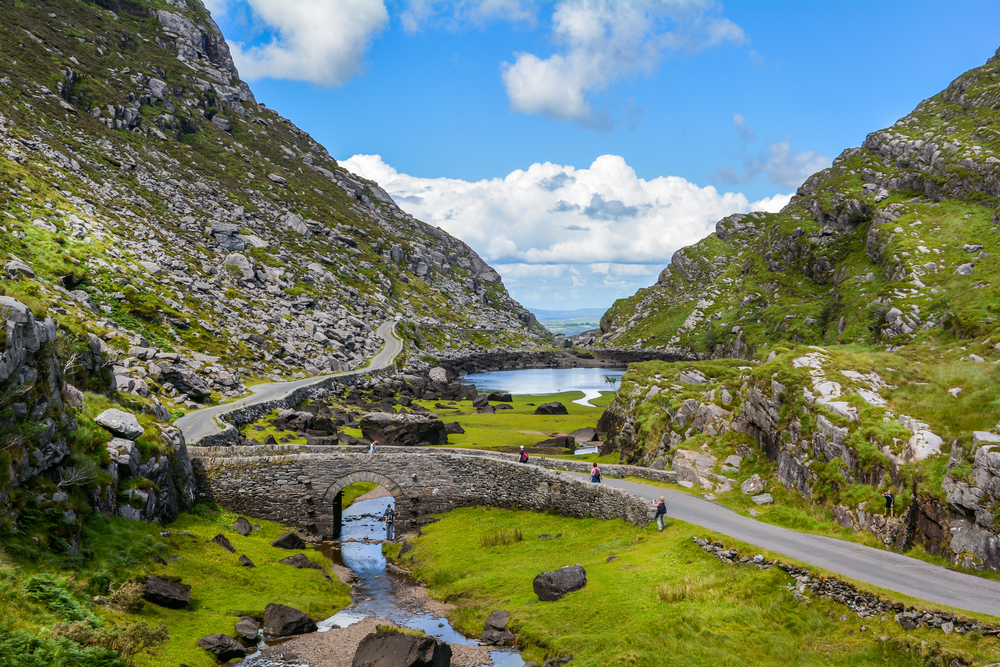 Mistake #9: Failing to Fill Up the Gas Early and Often
This is one mistake that could really ruin your day! A lot of Ireland is rural countryside and gas stations can be few and far between. If you are caught out on a small out of the way road with an empty tank of gas you will probably end up waiting for HOURS for a passerby that might be able to help you.
It may seem like an inconvenience but when you are driving in Ireland and you see a gas station you should definitely stop and top off your tank! This is especially true if you are heading to any of the charming small towns that are off the beaten tracks, you want to always be sure you have enough gas to get there and back, and just in case you get a little lost!
Basically, if you see a gas station stop and fill up. It is also worth noting that gas is sold by the liter (instead of gallon) and you have to pre-pay inside at most gas stations. So you will want to have an idea of how big your tank is to figure out how much you might need.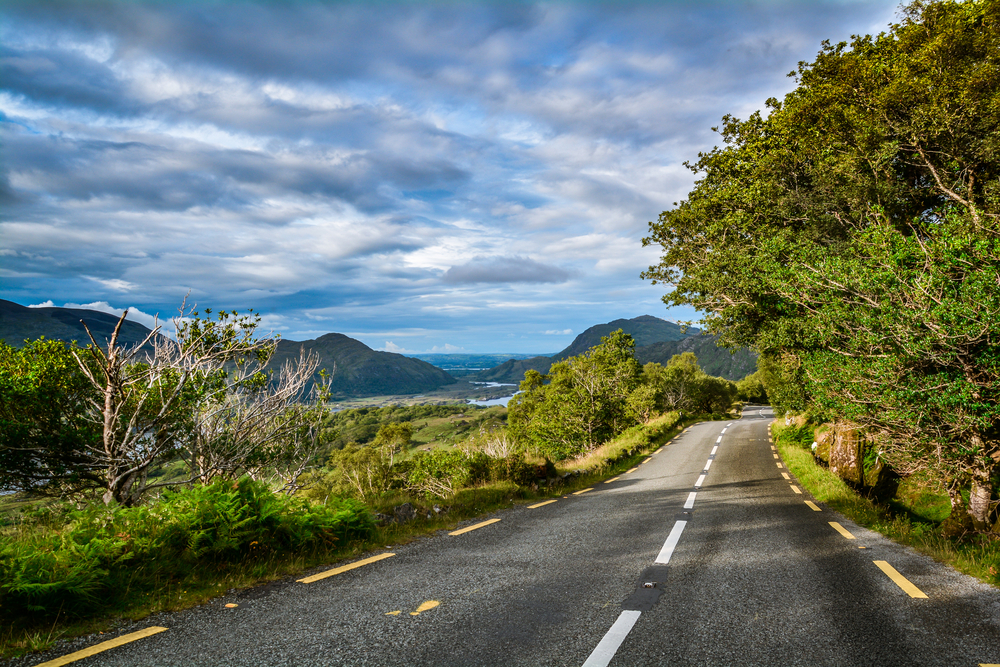 Mistake #10: Trying to Navigate While Driving
Unless you are solo traveling and this is not an option you always want to have a passenger be the navigator! Trying to navigate while driving in Ireland is one of the biggest mistakes you can make! Not only is it dangerous to be looking at your phone or GPS while driving, but you might actually miss the signs along the road. This is especially true if you are used to looking to the right for signs, because they will be on the left instead.
If you are traveling alone it is best to set your navigation voice to loud and just listen for directions instead of looking at your phone or GPS. Remember, it is always better to miss a road and have to turn around than it would be to crash your car. As always, take your time and be careful.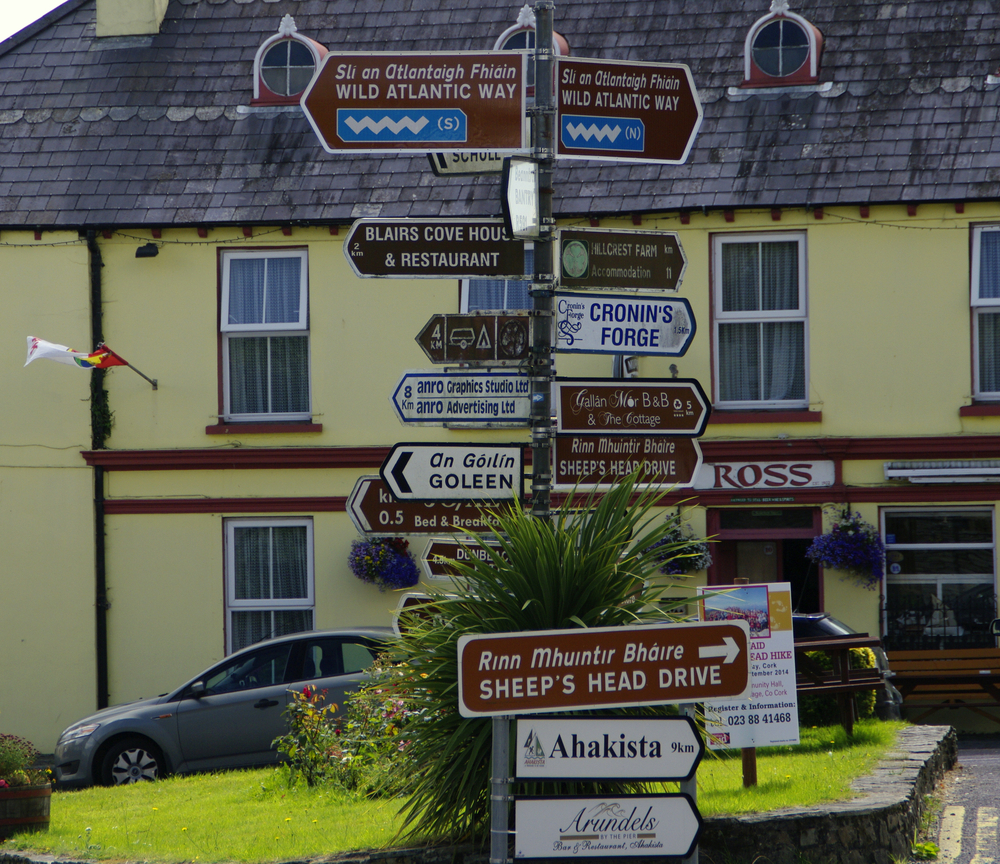 As you can see there are many mistakes that people make while driving in Ireland. But with a little bit of planning and knowing what to avoid ahead of time you can make your trip as relaxing and enjoyable as possible. Choosing to drive in Ireland is really the best way to explore this beautiful country without the constraints of train and bus schedules, or minimal time limits of large tour groups. Be careful and have fun!