If you've recently booked your trip and are looking for things to do in Northern Ireland, we've got you covered. For a place that only covers just over 5% of the whole of the U.K, there is no end of Northern Ireland tourist attractions for you to visit. Northern Ireland has been aptly named 'Game of Thrones Territory' as the picturesque landscapes provided many of the backdrops for the T.V. show. But don't worry, if Game of Thrones isn't your thing, there still plenty of things to do in Northern Ireland that you will love!
Northern Ireland has the perfect mix of outdoor activities for nature lovers in the surrounding country and great attractions to do in the city. Belfast is a fun, friendly, and lively place that's great for people of any age. We've kept this list of things to do in Northern Ireland as diverse as possible to fit your every need but it really wasn't hard to do – there are so many things to do in Northern Ireland you'll be spoilt for choice!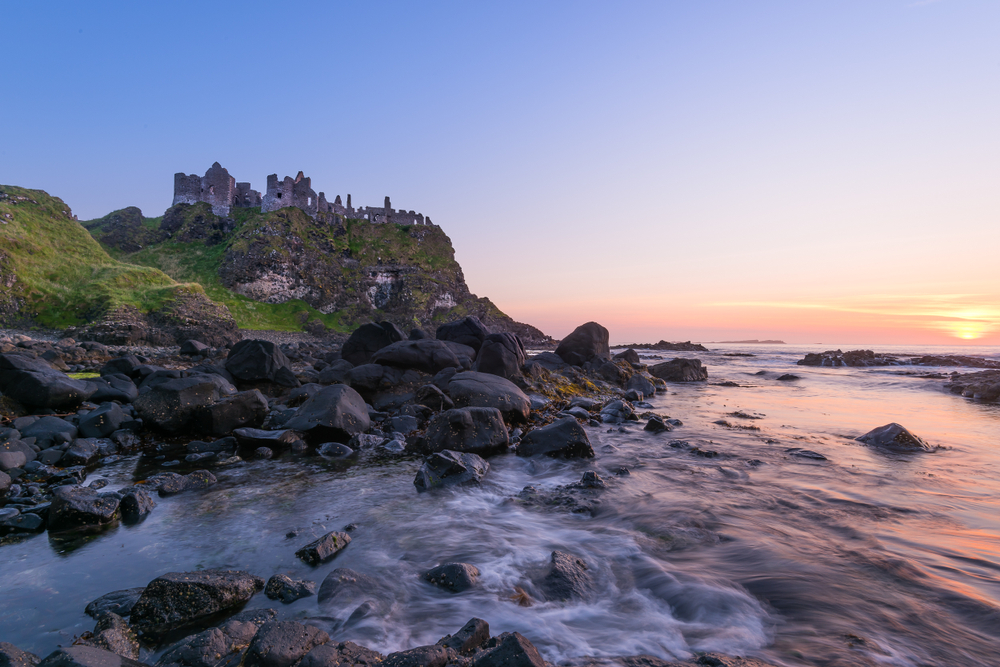 19 Memorable Things to Do in Northern Ireland
Visit Tollymore Forest
Tollymore Forest is located just five minutes away from the town of Newcastle and sits at the foot of the Mourne Mountains. This forest is one of the most naturally beautiful places to visit in Northern Ireland and has a variety of different outdoor activities for you to do such as camping, walking, and horseriding. There are different trails for you to choose from which are all under five and a half miles. Along the way, you will see rocky outcrops, grottos, and caves.
Tollymore forest also provided many backdrops for Game of Thrones. In fact, the very first scene of the series was shot in Tollymore Forest and was covered in artificial, biodegradable snow! Many more iconic scenes were filmed in this forest, including the scene where the Direwolf puppies are found. (You can even go on a tour where you meet a couple of the real Direwolves!)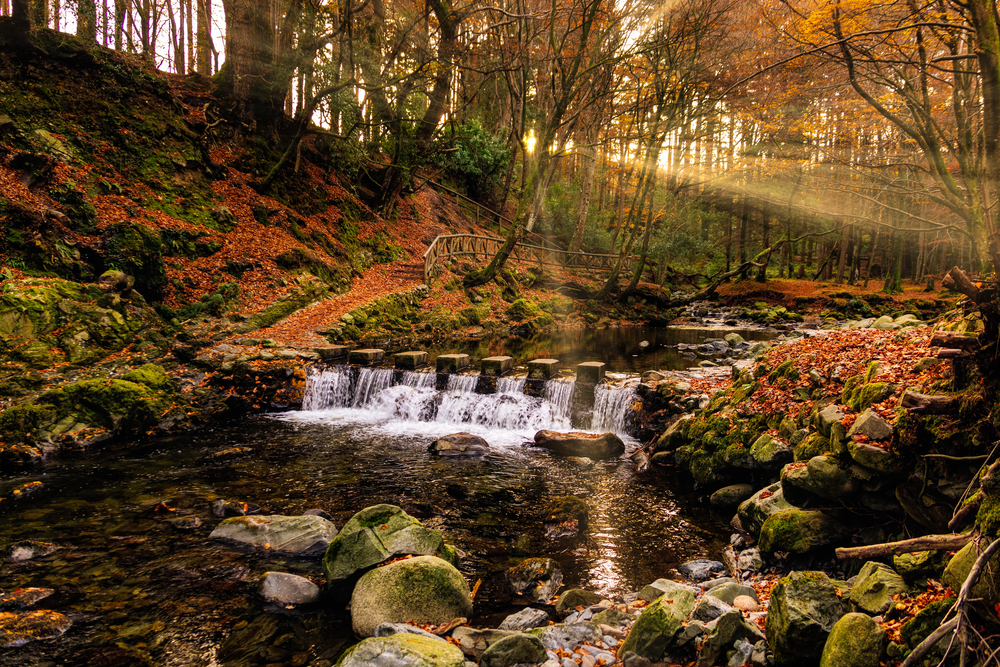 See The Game Of Thrones Doors
There are so many Northern Ireland tourist attractions for Game of Thrones fans, including intricately carved Doors that depict scenes from Game of Thrones that are littered all across Northern Ireland. You can read about how to find them in our blog post here.
The doors are carved out of trees from the Dark Hedges that were knocked over by a storm in 2016. The Dark Hedges are actually another Game of Thrones filming location, which makes these doors even more special!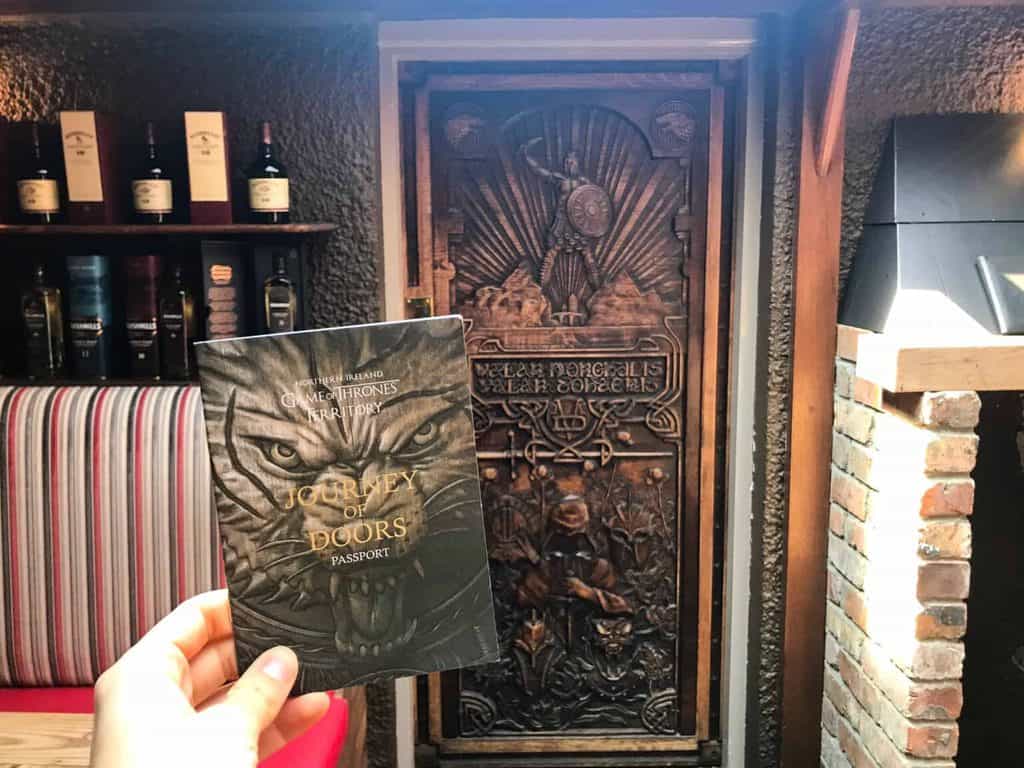 Walk On The Giant's Causeway
The Giant's Causeway is made up of an ancient volcanic eruption which resulted in the making of over 40,000 interlocking basalt columns. It's one of the most popular places to visit in Northern Ireland because of how unique the landscape is.
There are many different trails that you can walk to see the Giant's Causeway, including a trail that is under a mile and a trail that is wheelchair and buggy friendly! There are many stops for you to see when walking the Giant's Causeway, including the famous 'wishing chair' which is a natural rock throne formation that has been sat on so many times it has become shiny and smooth.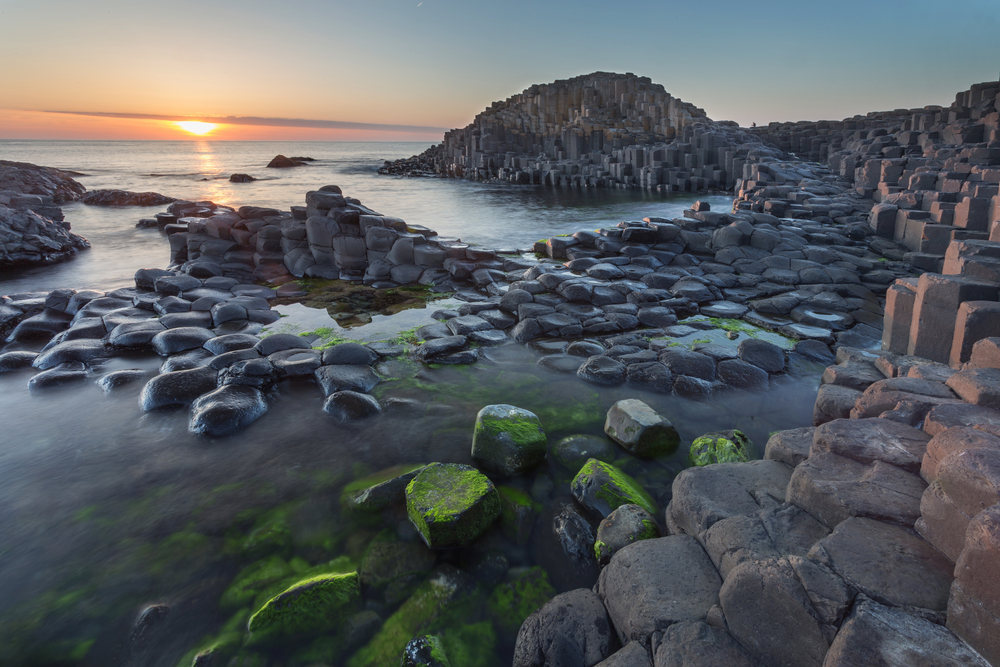 Meet Real-Life Direwolves from Game of Thrones!
Yes, you read that right! Remember the Direwolf puppies given to each of the Stark children and Jon Snow? Well, they are all grown up now and you can meet Summer and Greywind (real names Thor and Odin) for yourself! This truly is one of the most special things to do in Northern Ireland.
You can meet the Direwolves as part of a Game of Thrones tour which you can book here. The tours are run by the owners of the Direwolves and extras who appeared in the show. The tour lasts for a total of 8 hours and picks you up from the city of Belfast. Over the years, GoT Direwolves tours have become one of the most loved Game of Thrones-themed tourist attractions in Northern Ireland.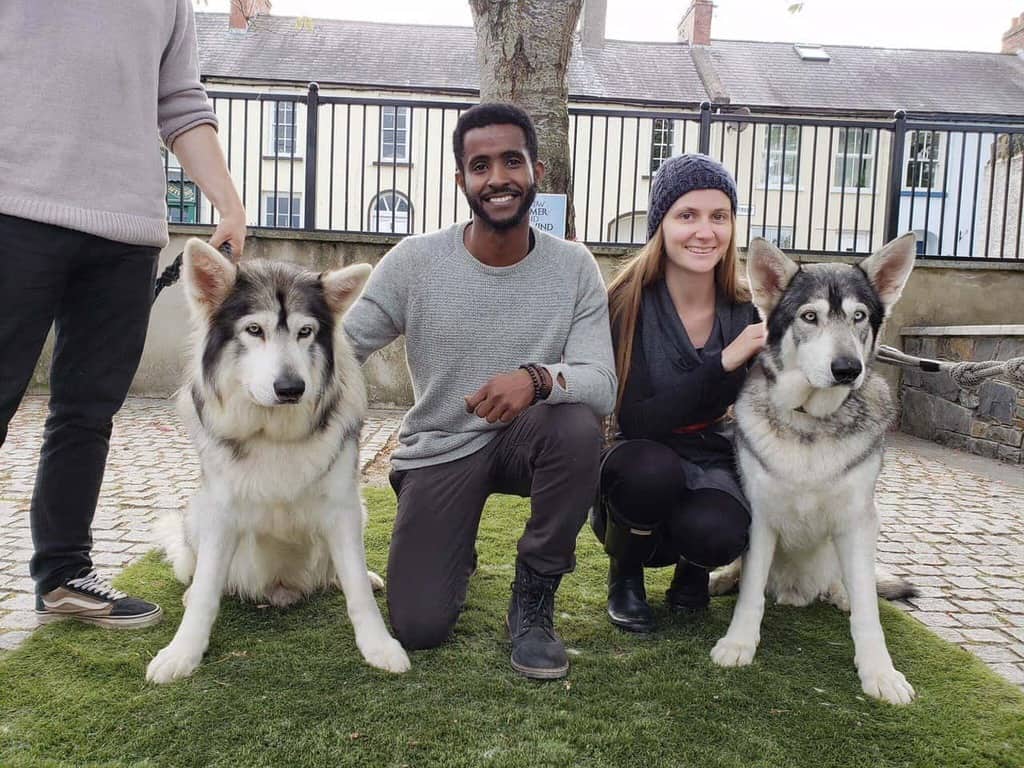 Explore Dunluce Castle
Dunluce Castle is a beautiful medieval castle ruin located on the Antrim coast. It sits directly on a set of cliffs on the coastline, providing one of the most dramatic photo opportunities in Northern Ireland.
If you're looking for things to do in Northern Ireland where you learn a lot about history, this is a long and tumultuous one. There are tales of banshees and how on one stormy night, the castle kitchens went plummeting into the sea. You can download a Dunluce Castle app for your visit which has a lot of helpful information on.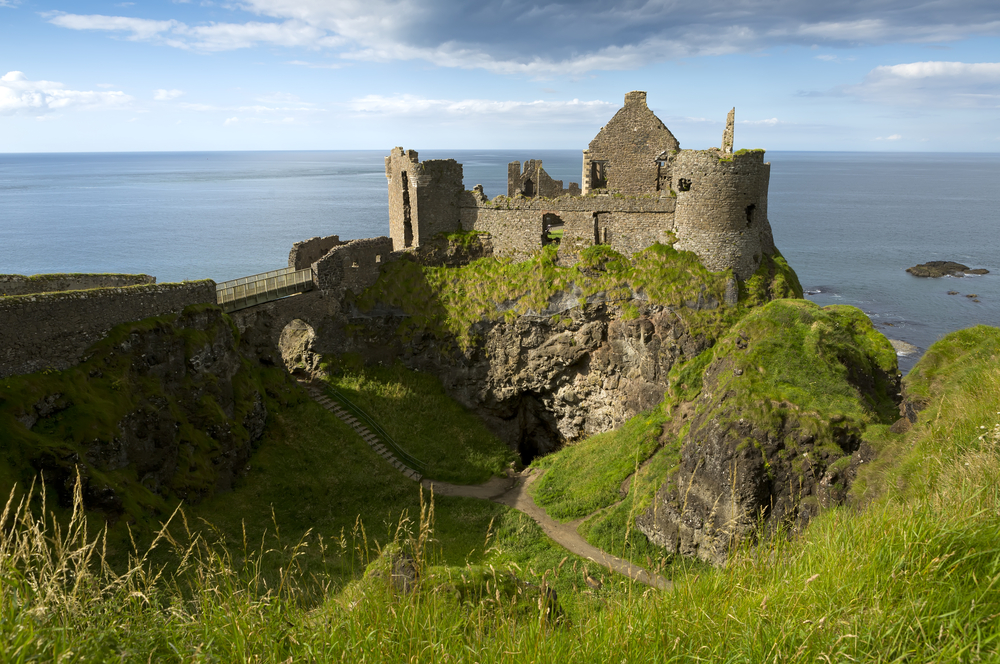 Cross Carrick-A-Rede Rope Bridge
Are you looking for a great photo opportunity? Then the Carrick-a-rede rope bridge is definitely one of the places to visit in Northern Ireland – just don't look down!
This rope bridge connects the mainland to the tiny island of Carrick-A-Rede. The bridge is located near Ballintoy and is suspended over 100ft above sea level – exhilarating for some, terrifying for others! Carrick-A-Rede Island is home to just one building, a fisherman's cottage, but there are plenty of things to do for nature lovers. Carrick-A-Rede is one of the best places in Northern Ireland to go wildlife spot; if you're lucky you will see basking sharks, dolphins, and porpoises!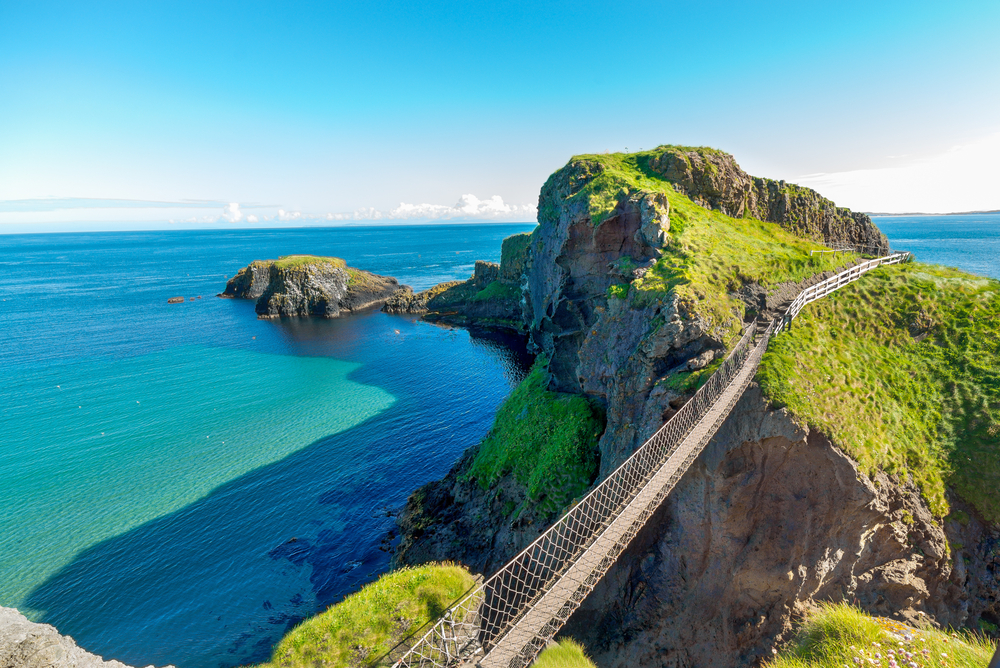 See The Titanic Museum
Everyone has heard of the infamous unsinkable ship, but how much do you actually know about it? The titanic museum is one of the most popular Northern Ireland tourist attractions and is one of the most interesting things to do in Belfast.
Titanic Belfast is situated in the Titanic Quarter of Belfast, which is actually where the Titanic was built! It's a short walk from the city center but can also be accessed by Belfast Bus Tours. It's considered the best titanic museum in the world and has many interactive exhibits for you to explore.
For those who are afraid of heights: be warned that the building is very tall and has a lot of inside balconies.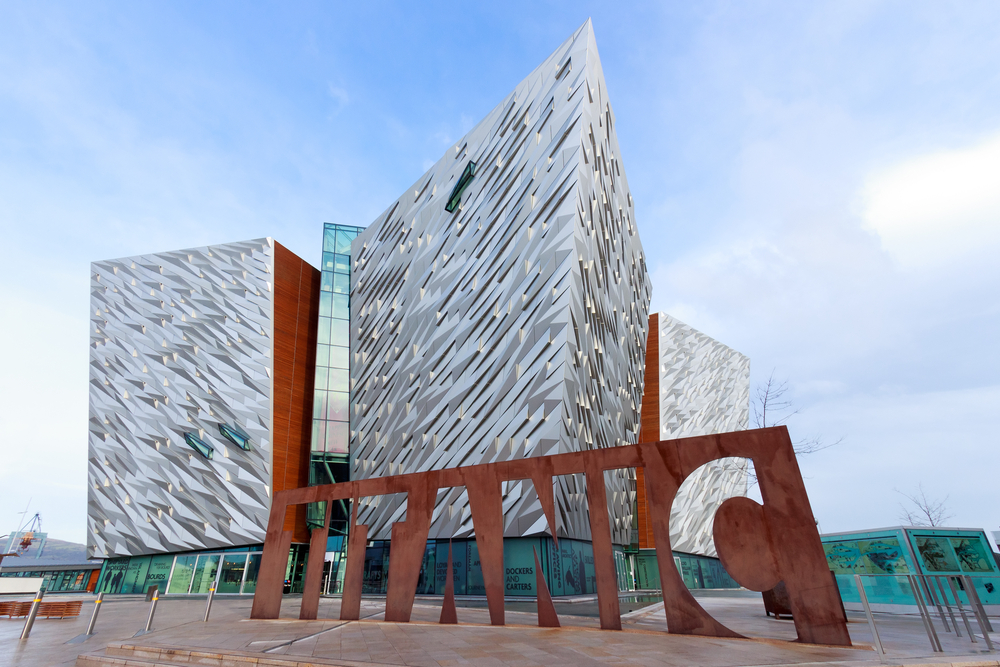 Walk Down The Dark Hedges
The Dark Hedges is one of the most iconic places to visit in Northern Ireland. It's an avenue of beech trees along Bregagh Road between Armoy and Stranocum. The trees form a spectacular looking tunnel and are definitely one of the things to do in Northern Ireland if you're a Game of Thrones fan – Arya Stark herself has been down this very tunnel!
You can no longer drive down the road as it's protected for future visitors to see. However, there are places you can use for very short term parking spots. It's also a stop on many Game of Thrones tours.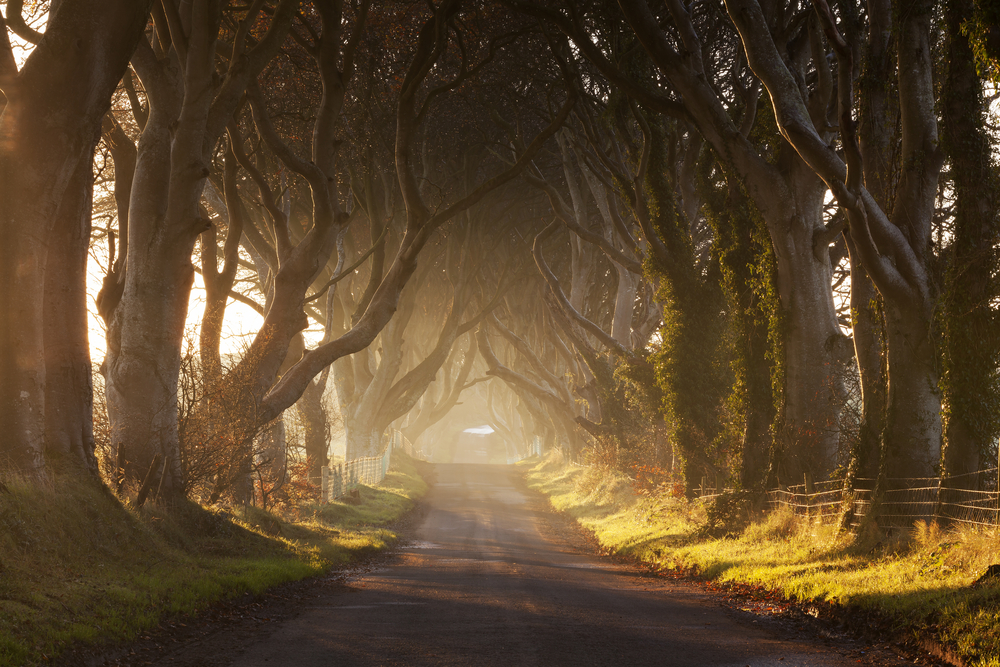 Go On A Game Of Thrones Tour
There's so many different Game of Thrones tours for you to go on, and are one of the most fun things to do in Northern Ireland. If you're wanting to do a tour yourself, you can read up on our Game of Thrones locations itinerary to help get you started.
If you would rather go on a guided tour, a simple search will give you many different options, such as this tour. Guided tours are a lot of fun because you get the opportunity to meet other Game of Thrones fans, which makes the experience more special. Tours are also a great way to learn things you may not have known before!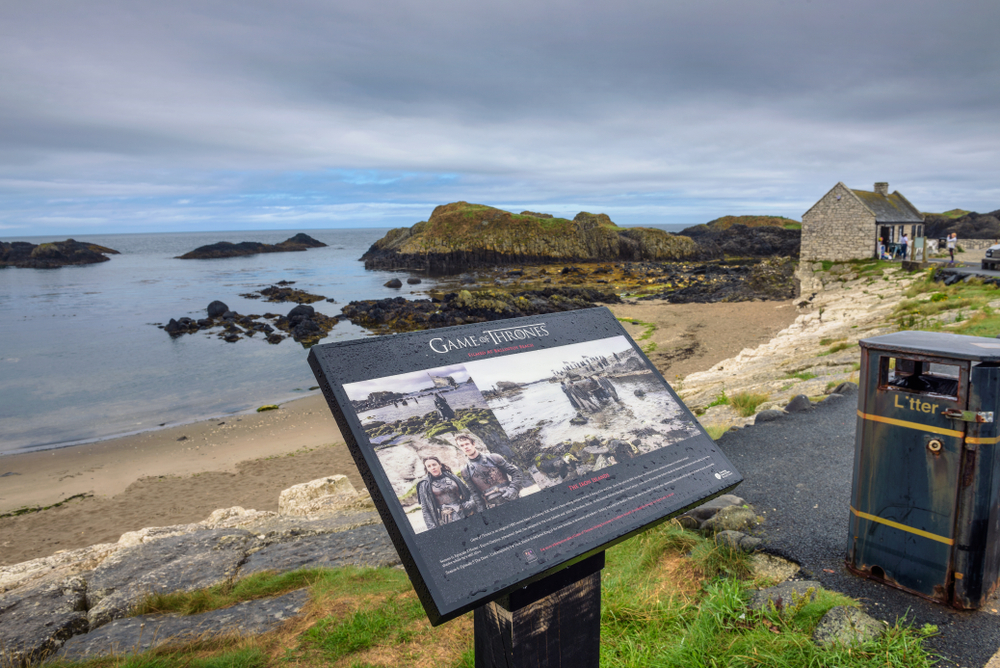 Explore Glenoe Waterfall
Ireland is known for its jaw-dropping scenery and Glenoe Waterfall is no exception. We think visiting a waterfall is one of the things in Northern Ireland you MUST do, as waterfalls in Ireland are some of the most beautiful. You can read more about waterfalls in Ireland in our blog post all about them!
Just a short walk away from the village of Gleno, this waterfall is nestled away in a small glen. The terrain is known to be steep and slippery so make sure you bring appropriate footwear!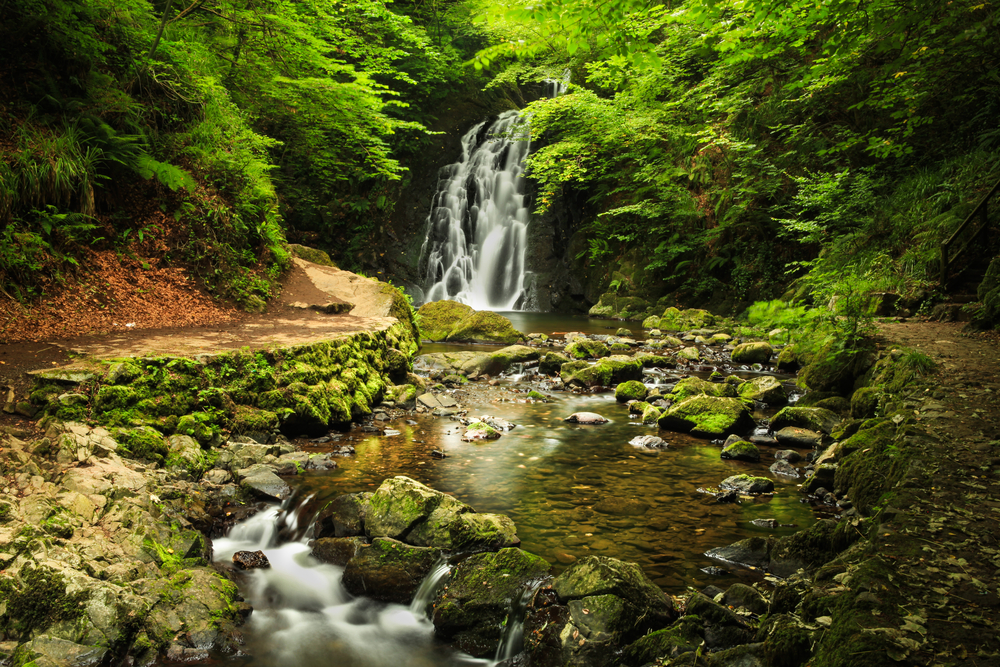 Visit The Grave Of Saint Patrick
Saint Patrick is known as the "apostle of Ireland" and is the primary patron saint of Ireland. The grave is located outside Down Cathedral on the highest part of Cathedral Hill. The massive granite stone was placed over the grave in the early 1900s to protect the grave from the many pilgrims who visited it.
St Patrick's Centre in County Down houses a Saint Patrick exhibition where you can learn more about the life, mission, and legacy of Saint Patrick.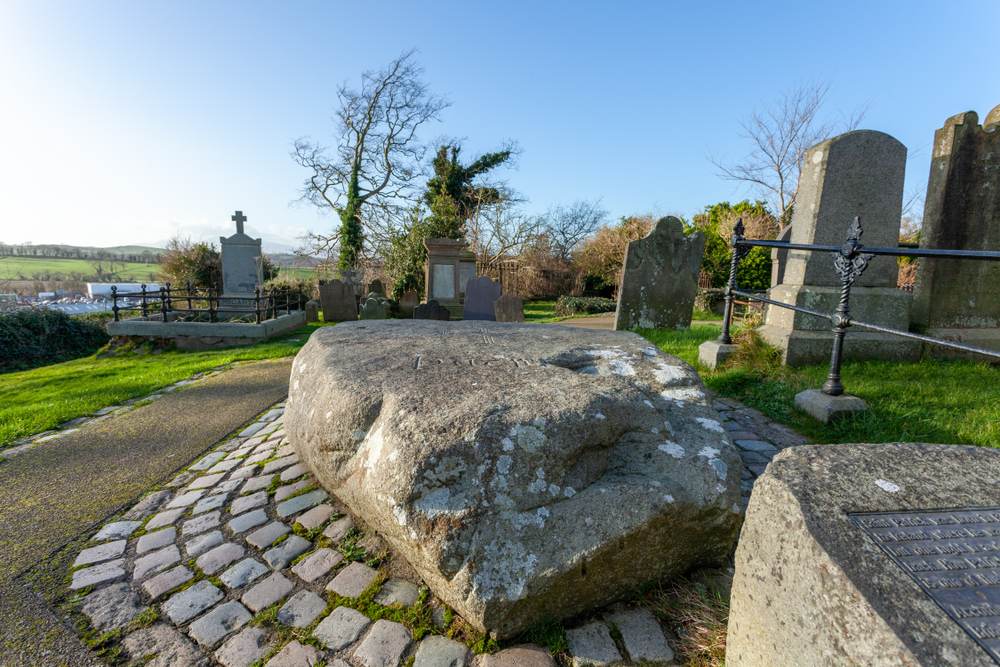 Take A Trip To Rathlin Island
Rathlin Ireland is the only inhabited offshore island off the coast of County Antrim with a growing population of just 150. Rathlin Island is one of many great places to visit in Northern Ireland for people who love walking – there are three lighthouse walks and five off-road walks!
The wildlife and scenery on Rathlin Island is famously excellent and is easily accessible by a ferry that departs from Ballycastle.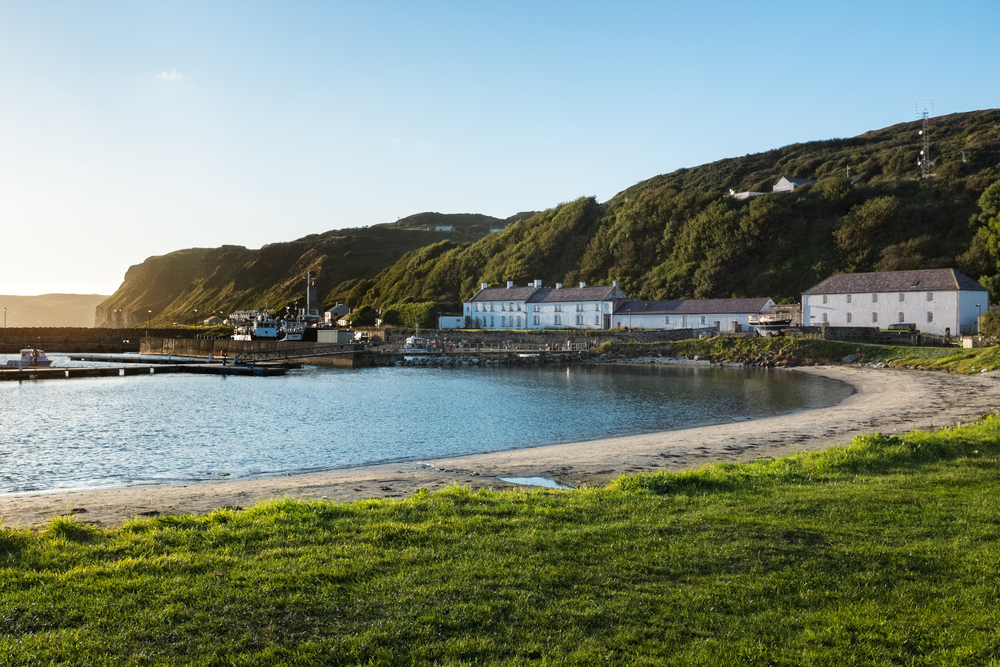 Hike Through The Glens of Antrim
Hiking through The Glens is one of the most beautiful things to do in Northern Ireland, and we regard it as one of the best hikes in Ireland. This hike certainly isn't one of the easiest hikes you can do, but the views of Scotland are definitely worth it.
The Glens of Antrim are an Area of Outstanding Beauty and a popular Northern Ireland tourist attraction. There's a total of 9 Glens altogether and each one is surrounded by their own stories, legends, and mysteries which makes this hike one of the most interesting in Ireland.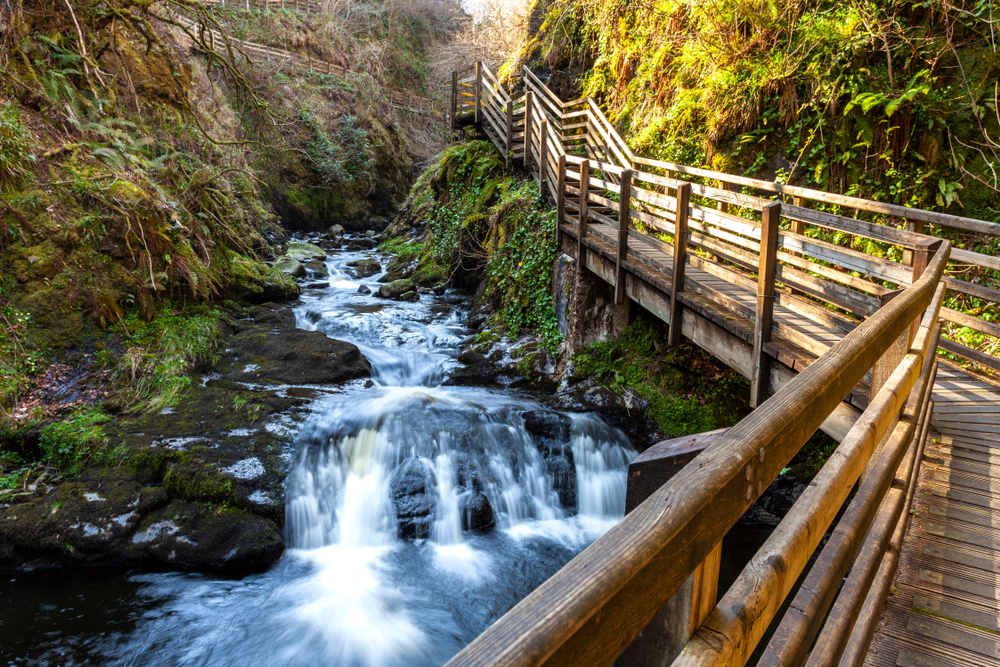 Explore Belfast Castle
Belfast Castle is truly a spectacular building that is set on the slopes of Cavehill Country Park. Belfast Castle is a popular location for weddings because of its beautiful sandstone architecture and beautiful gardens.
Belfast Castle is well known for excellent food, so is a great spot to eat after exploring the castle grounds.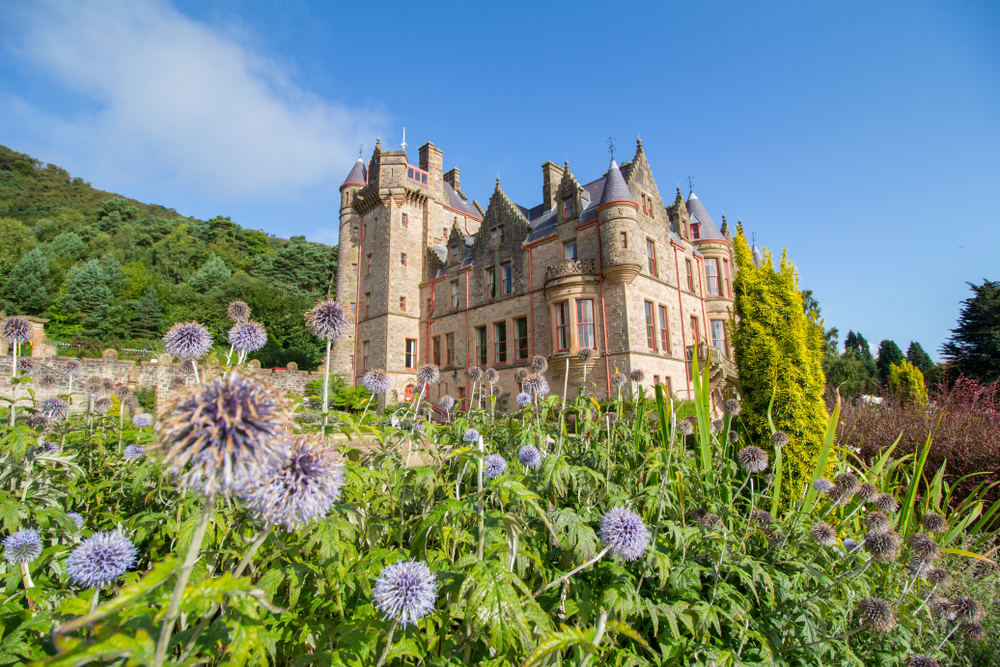 Take In The View From Mussenden Temple
Mussenden Temple is definitely a stop you should consider when looking for things to do in Northern Ireland. The temple and the surrounding scenes are some of the most photographed in the whole of Ireland.
The circular temple sits right on the cliffs of Downhill Demesne, near Castlerock in Londonderry and from the temple you can see the sea for miles.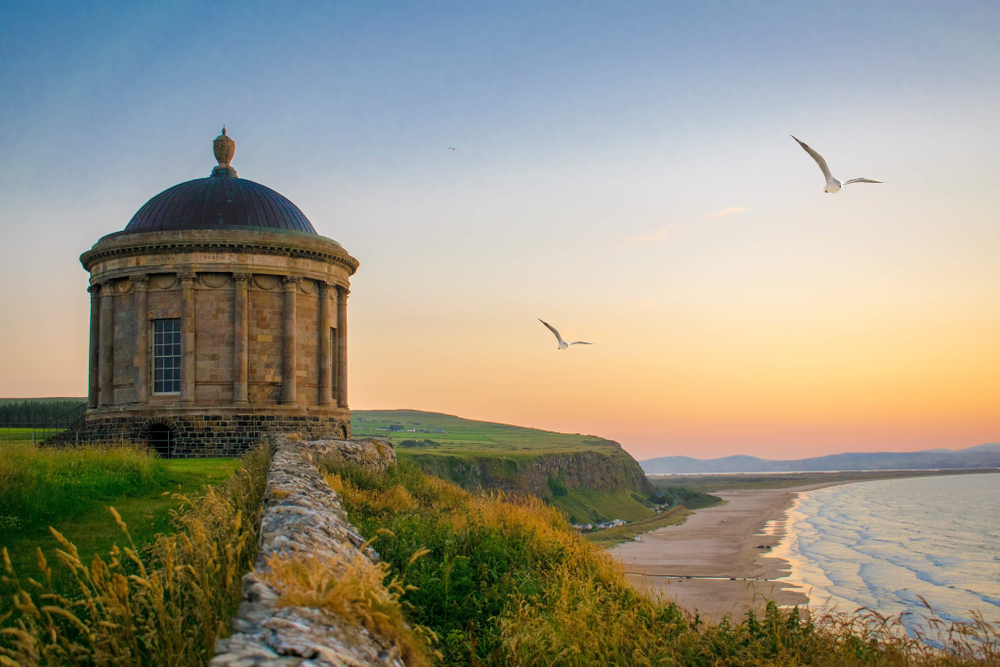 Relax At Portrush White Rocks Beach
The beaches should definitely be on your list of places to visit in Northern Ireland – we have a blog post dedicated to our favorites here. Portrush White Rocks beach has been awarded the prestigious blue flag award and is known to be a popular surfing destination. The limestone cliffs provide a beautiful backdrop to photos as well as spectacular caves including Shelagh's Head, the Wishing Arch, Elephant Rock, and Lion's Paw.
The nearby town of Portrush provides many different restaurants for you to eat after a day of relaxing on the beach!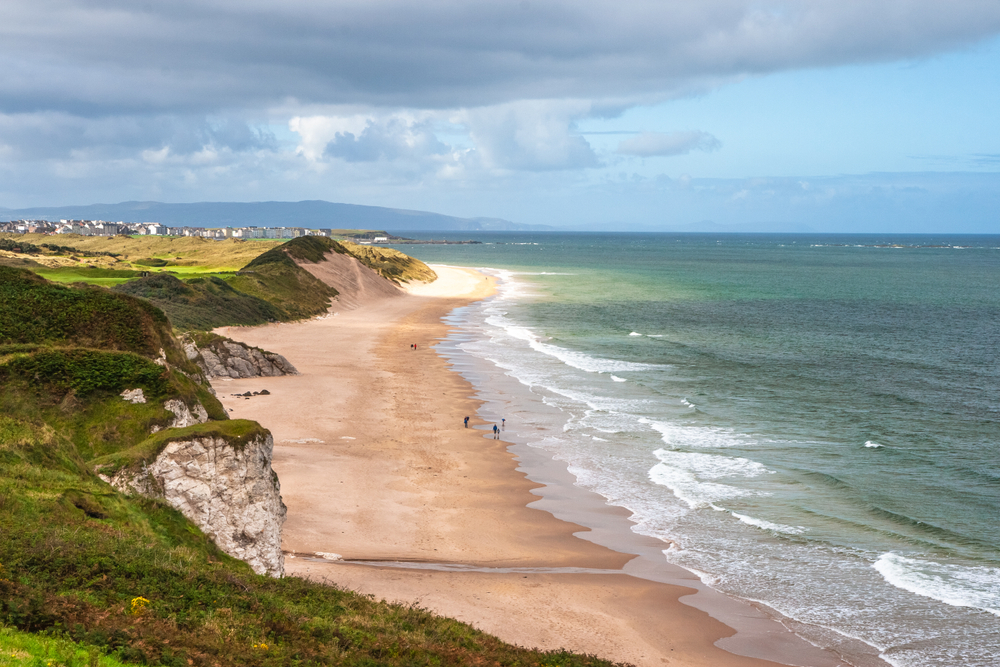 Visit The Belfast Botanic Gardens
We love Botanical Gardens, and the one in Belfast is definitely one the things to do in Northern Ireland that you shouldn't miss out on.
The lawn is incredibly popular during the summer, with tourists and students alike both using it as a sunbathing spot. The iconic Palm House was designed by Sir Charles Lanyon and is one of the earliest examples of a curvilinear cast iron glasshouse. It really is one of the most stunning greenhouses in the world and is a must-see place to visit in Belfast! In summer, there is a beautiful rose garden for visitors to explore.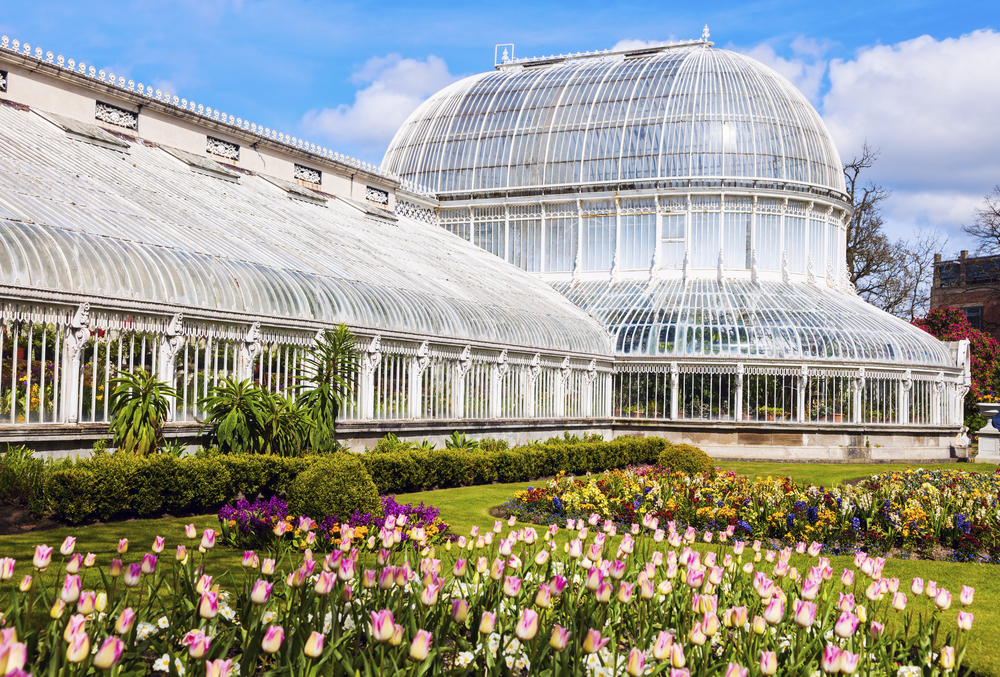 Watch The Sunset At Scrabo Tower
Sunsets are one of the most beautiful things to see, and they are even more beautiful from high up! Scrabo Tower is one of the best places to visit in Northern Ireland if you're looking to see a spectacular sunset. Scrabo Tower is located on Scarbo hill in Scrabo Country Park. As well as being a beautiful sunset spot, this location is great to see views of Strangford Lough and the surrounding countryside.
Take a Prison Tour at Crumlin Road Gaol
Crumlin Road Gaol is the only remaining Victorian-era prison in Northern Ireland. After it's closure in 1996, the prison and the Courthouse across the road which is connected to the prison via underground tunnels remained derelict until the prison was turned into a popular Northern Ireland tourist attraction. The courthouse still remains derelict.
There are daily tours of the prison from 10 am where you can explore the grounds with a guide and learn all about the history of overcrowding, the gallows, and the infamous escapes. The prison is said to be haunted, and you can take your own trip into the paranormal with a paranormal tour, one of the many great things to do in Belfast for a thrill seeker!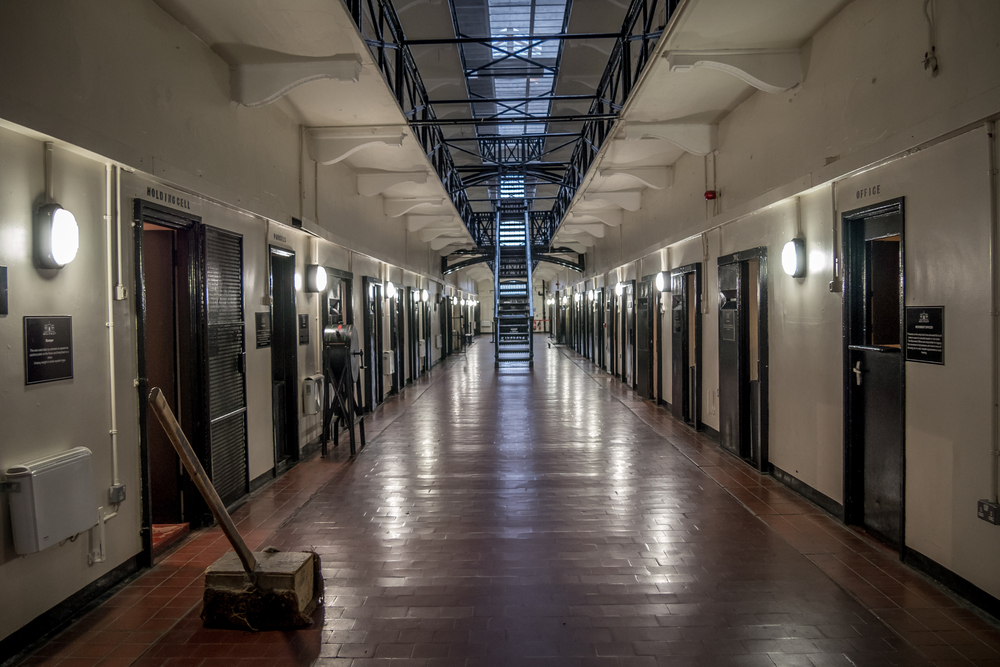 There are so many things to do in Northern Ireland – this list could go on and on! Whether you're a huge Game of Thrones fan, want to hike the Glens, or learn more about the fascinating history of Belfast, there's something to satisfy your needs and we hope you enjoy your stay in Northern Ireland!