If you have ever found yourself wondering how much would a trip to Ireland cost then you have come to the right place. We have visited the Emerald Isle many times with varying budgets; from our first time on an extremely tight budget to a more luxury budget with lots of wiggle room to multiple Ireland road trips, and everything in between. So just how much does it cost to go to Ireland? We are here to break it down for you!
Throughout our 7 trips to Ireland, we have had the chance to try so many different experiences, lodging, flights and transportation in Ireland options in every budget range. When it comes to knowing what to expect to spend it really breaks down to those main categories. Through those experiences and even more research, we can compile a series of options for what a trip to Ireland costs for a tight budget, a mid-range budget, and a luxury budget.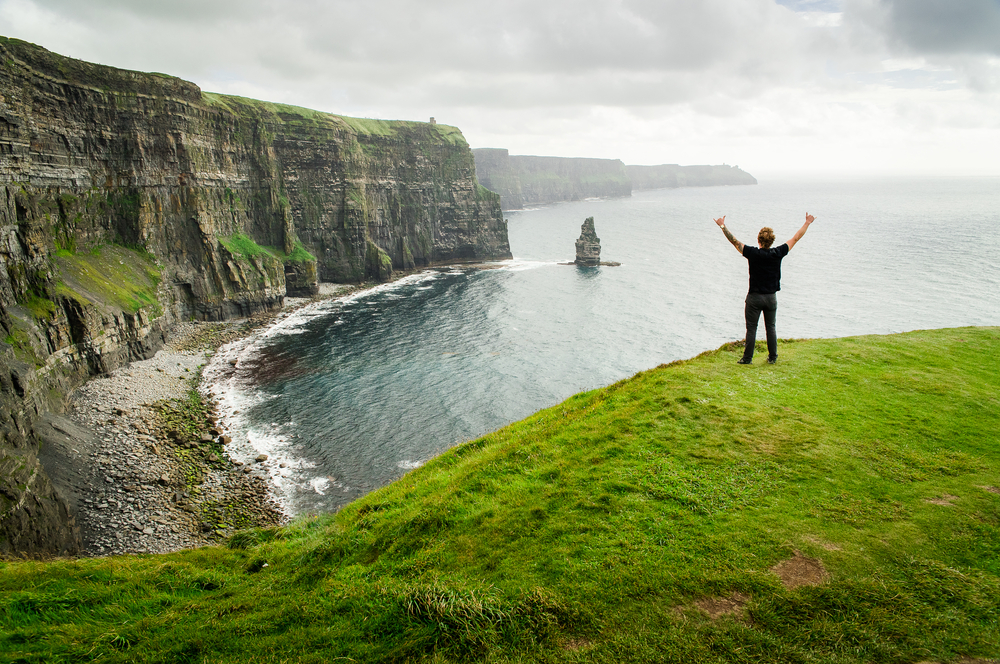 How Much Does a Trip to Ireland Cost? Breakdown By Budget!
Flights to Ireland
Tight Budget
The first thing you want to consider for your trip to Ireland cost is the flights to and from your destination. We first want to mention that this is geared towards travelers from the United States, if you already live in Europe you can find much cheaper flights because you are already so much closer.
For those on a tight budget, we suggest looking for flights in all airports within driving range to you. For example, for us the trip to Ireland cost from the Tampa airport is usually between $800-$1000 round trip, but if we drive 2 hours up to the Orlando airport we can get direct flights for between $600-$800. We also like to check the airport in Miami (4 hours away), and Jacksonville (3 hours away).
Another thing you will want to do is check flights to both Dublin and Belfast, as these are the cheapest airports to fly into. These airports are your best bet for cheap flights, especially during the offseason for tourism. Flying in the summer, when people are off of school and the weather is nicest in Ireland, is when the flights are the most expensive. Christmas and Spring break time frames are also very pricey. Try to fly in the Fall for the best prices and the possibility of still hitting good weather on your trip.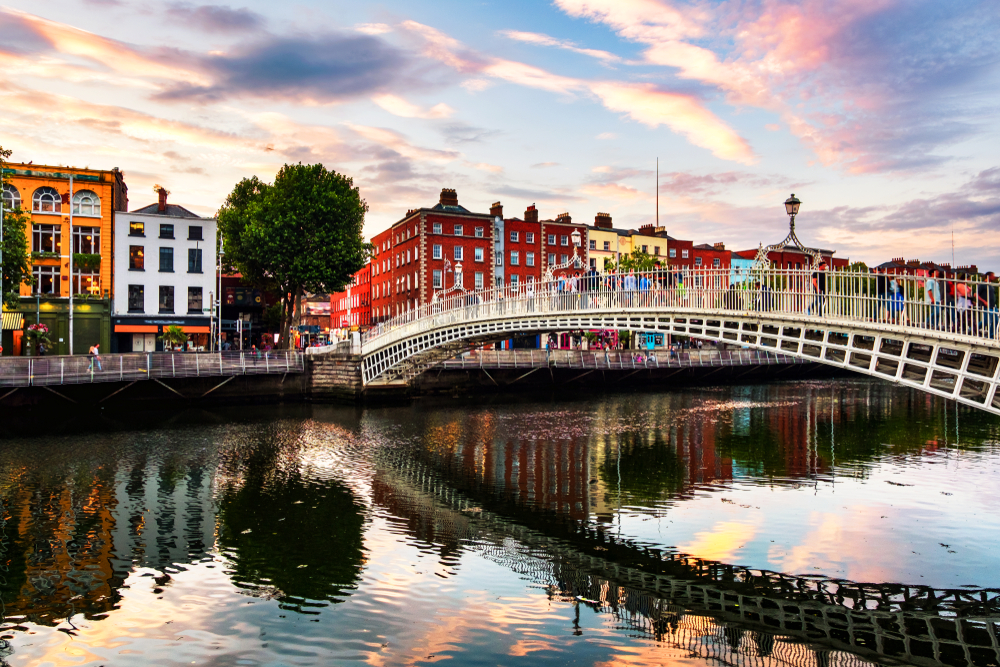 Mid-Range Budget
If you have a little extra to spend on flights you might find it worthwhile to just fly from your closest airport. The best prices will still be from major airports (Orlando, New York City, Boston, Chicago, Etc), especially on the east coast, since it is so much closer than places like California or Washington state. But with a mid-range budget, you can still find good flights from the west coast as well.
Flying into Dublin or Belfast will still be your best bet for a mid-range budget, but if you are only planning to visit other parts of the country, then you could also look into the Shannon airport or the Cork Airport as other options. Although they generally are a little bit more expensive to fly into you can still find good deals.
The time of your is not quite as important when you are not on a super tight budget, but spring and Fall are still going to have better deals, especially if you want to fly to and from specific airports.
Luxury Budget
If budget is not a concern and you have money to spare for your trip to Ireland cost then you can pretty much choose any airport you want. In this case, it is more about convenience and not so much about how much does it cost to go to Ireland. There are endless upgrades you can make to your flight if this is your budget range.
On the rare occasions that we have flown first class on overseas trips, we have had the best flights. You get incredible food options, it is so much more spacious and comfortable, and you can actually get some sleep. We highly recommend giving it a try if you have the budget for it.
With the budget level, you can fly on any airline you choose. The higher-rated airlines can be fairly expensive, but worth the extra cost if you can afford it.
Breakdown
Tight Budget: Flights from the East coast can be found right now for less than $600 round trip with Norwegian Airlines
Mid-range: Aer Lingus has flights from the East coast for around $800-$1000 round trip in the Spring and Fall
Luxury Budget: First class flights can be found for any time of year from $5000+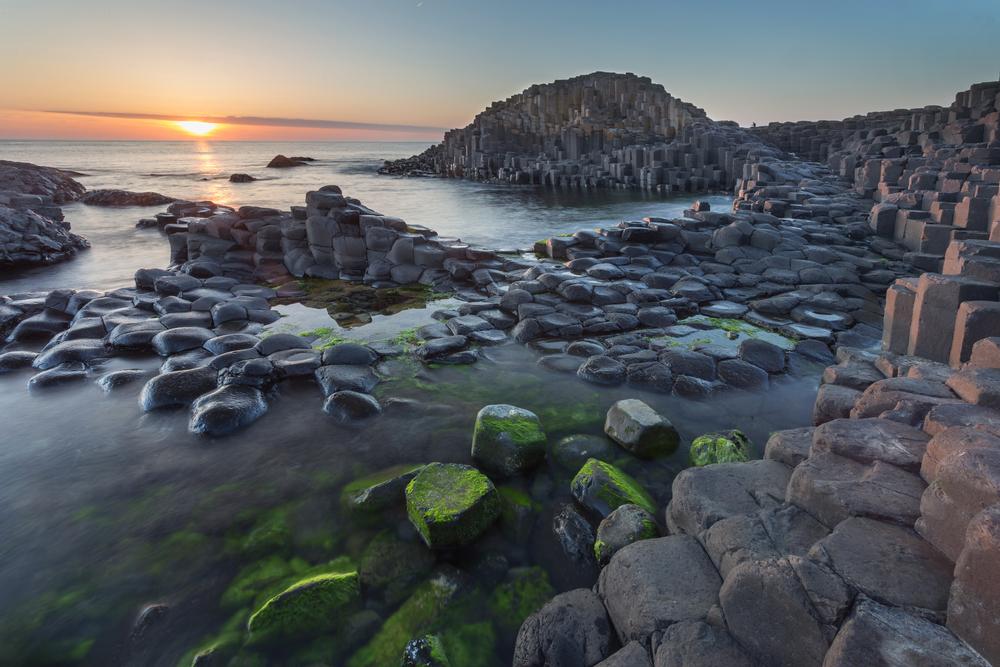 Transportation Within Ireland
Tight Budget
There are many ways to get around in Ireland; trains, buses, cars, they all have their place. But if you really want to get the best experiences you will want a car to get around (check out this road trip itinerary). The cheapest way to rent a car is to stick with a manual transmission and book the car in advance. This will keep your trip to Ireland cost down as much as possible while still having the most freedom to explore at your own pace.
If driving a manual transmission is not an option for you there is also decent public transportation. Buses are especially affordable, and if you are mainly sticking to Dublin for your entire trip then getting around on buses is easy and most convenient. They go pretty much everywhere within the city and you can pick up maps of the routes at the airport. There are also affordable tour buses that head out to popular attractions around the whole country, such as the Cliffs of Moher, The Rock of Cashel, and Blarney Castle, just to name a few.
There are also trains that cross the country to get to other major cities, but they do not stop everywhere in between, so while you can find good fares you will be more limited in what you are able to see.
Mid-Range Budget
If you have a little more flexibility in your budget you can rent an automatic transmission car instead of a manual. You still might want to book this well in advance because they do not have as many automatics and they can run out more quickly. They are more expensive per day, but a lot of people find them easier and more convenient to drive.
Trains are still a good option if you absolutely do not want to drive, and you can upgrade to a higher class ticket if you want to be more comfortable. If you are choosing to travel by train between cities then buses within the cities will still be available and easy to get to once you are in an actual city (Dublin, Cork, Galway, Limerick, Etc.).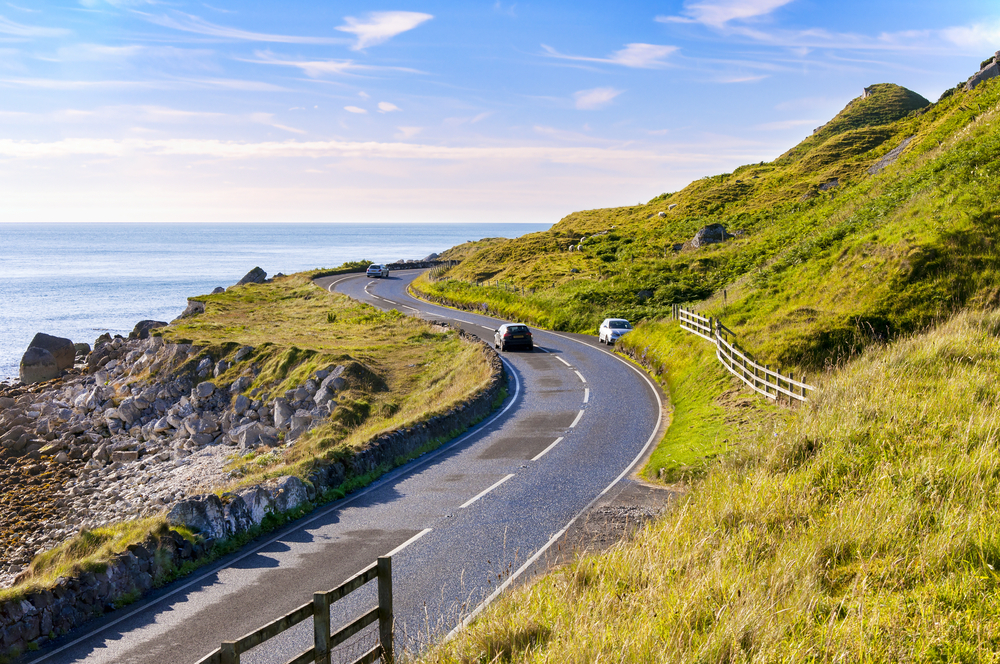 Luxury Budget
If you have it in your budget for your trip to Ireland cost then you can hire a private driver to take you wherever you want to go. This might sound a little crazy, but it is actually a really popular option for people on a higher budget. many of the roads in Ireland are very narrow and winding and can be very stressful for those who are used to wider roads. If this sounds like you then hiring a driver is a great option when you consider how much does it cost to go to Ireland.
The trains are still a good option for any budget and with a luxury level, you can find first-class seats that are more enjoyable to travel in. You can also hire private tour guides to travel with you if you have room in your budget.
Breakdown
Tight Budget: Manual transmission cars can be found for as low as $3/day (but make sure you check their insurance policy because they can add extra for that). A train from Dublin to Cork (as an example route) will cost around $15. An all-day bus pass in Dublin will cost less than $10
Mid-Range Budget: Automatic transmission cars can be found for as low as $10/day. A nicer train will cost you around $25. A day trip tour bus from Dublin to Rock of Cashel/Blarney Castle will cost you around $65 if you book in advance.
Luxury Budget: Hiring a driver varies by company and season, and most of them you will need to inquire directly for an actual price, but you can expect to pay around $500/day or more.
Make sure to check out all the things to avoid when planning a trip to Ireland!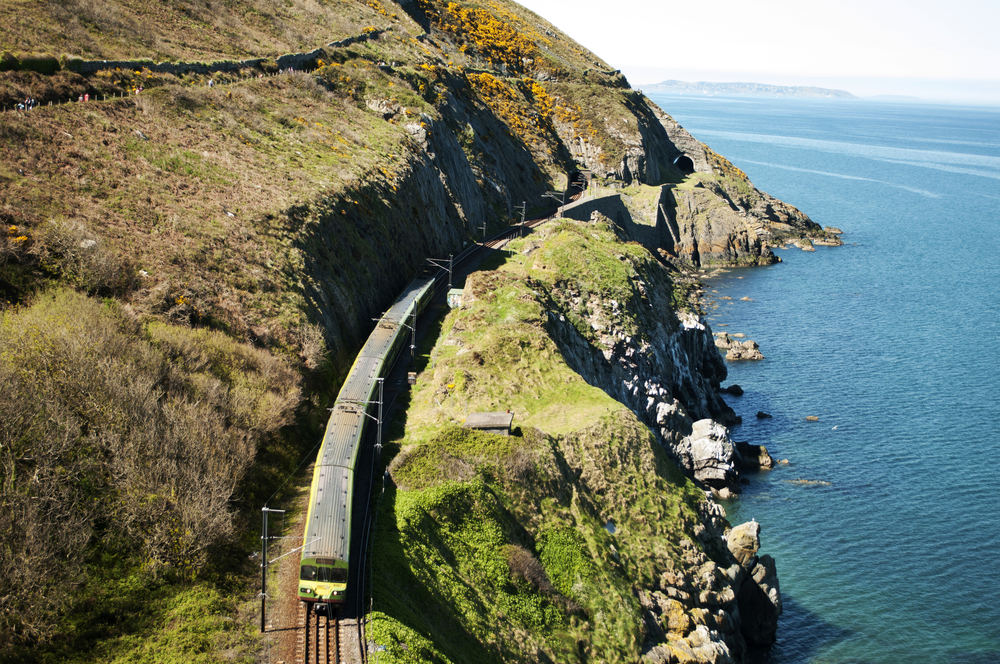 Experiences/Things to do in Ireland
Tight Budget
There are endless things to see and do in Ireland on any budget. There are a lot of things that are completely free, and still really incredible. But there are also some of the more famous and popular places that you definitely do not want to miss if you are in Ireland. For a smaller budget, you might want to pick just a 1-2 of these things and then stick with very cheap/free things to even it out.
A couple of absolute must-sees that we suggest are the Cliffs of Moher and Blarney Castle. You can save a little bit of money by booking online in advance. Blarney Castle is $17 for general admission online and the Cliffs of Moher are $4 online if you book a morning or late afternoon time online.
There are many free things you can enjoy around without adding to your trip to Ireland cost. There are many mind-blowing hikes throughout Ireland where you can enjoy incredible views. If you happen to be in Ireland during the first week of the month many heritage sites that normally charge for entry are free the first Wednesday of the month (head over to Heritage Ireland to see a list, we personally suggest the Rock of Cashel).
Also just walking around some incredible cities in Ireland can be enjoyable and you will still see so many awesome sites. In Dublin, you can walk around the outside of Dublin castle, Saint Patrick's Cathedral, and Trinity College and enjoy the architecture. Or head over to St. Stephens Green or Phoenix Park to enjoy the greenery. Or even visit Temple Bar area for some great photography locations.
Mid-Range Budget
If you have the budget to see some other incredible sites then you will still want to check out some of the more popular places, and maybe spend a little extra on group or audio tours. Adding an audio tour to Blarney Castle is an extra $7, and it is worth it to hear more about the history of the castle and the area.
You might also enjoy some of these day trips from Dublin. Whether you want castle tours or are more interested in natural wonders there are day trips for just about everything. A lot of more famous castles are going to cost you around $12-$25, but they are almost always worth it. If you have time to stop by Trinity college to see the Book of Kells it is truly unique and fascinating. Saint Patrick's Cathedral is also beautiful and interesting to tour.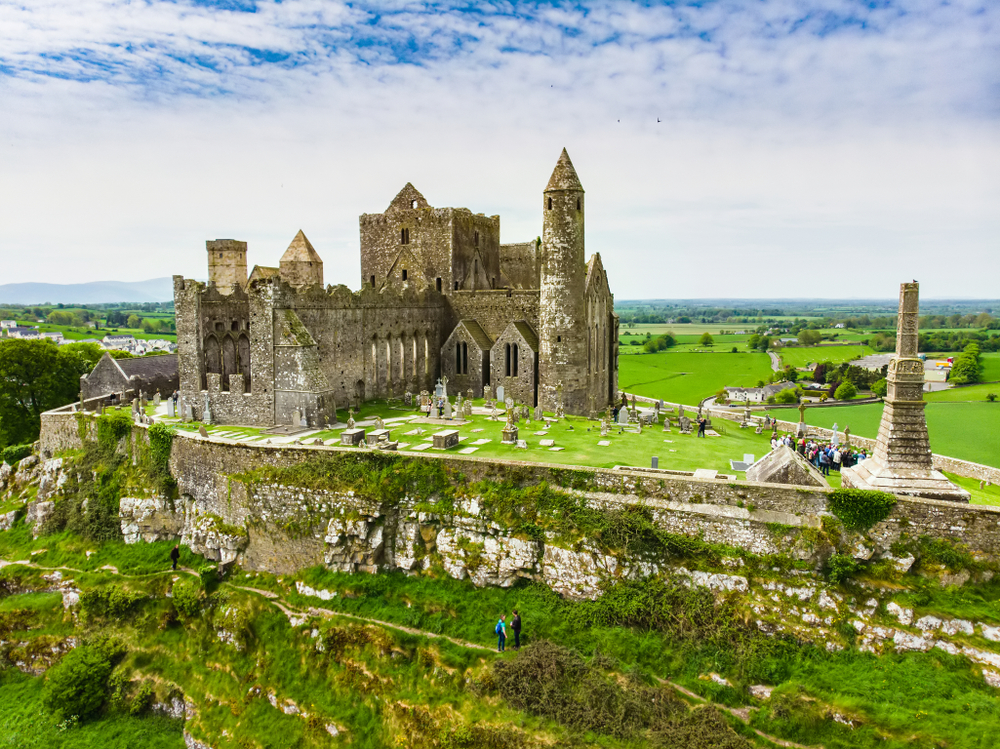 Luxury Budget
If money is not a limiting factor for you then the possibilities are endless. You can book private tours of the Cliffs of Moher, sign up for a cooking class, or visit ancient castles without the crowds. You will not have to pick and choose which of the most famous and exciting attractions to see because of limited funding. We suggest you hit up Some brewery and distillery tours in Dublin as well. Guinness and Jameson are extremely popular, and pricey, so it is best to book in advance.
While in Dublin you may also want to stop by the old library at Trinity College, Dublin Castle, and Saint Patrick's Cathedral. Head over to Shannon Ireland for some incredible Castles, such as King John's and Bunratty if that is what interests you. And, as mentioned before, set up a private tour of the Cliff's of Moher, or other famous locations if you have the money to do so.
Break Down
Tight Budget: by sightseeing and exploring mostly free places you can use your money to see 1-2 "bigger" things. For those check out this Cliffs of Moher deal here.
Mid-Range Budget: You will have a little more freedom and can add more of the popular attractions to your itinerary, a lot of castles and cathedral are less than $20 for a ticket. Also, check out this Day Trip Guide from Dublin.
Luxury: With a big enough budget you have endless options to see popular attractions without the crowds. Private tours are most expensive, more in the $50+ range, but worth it to avoid crowds. Also check out this 9 Day Tour of Ireland trip!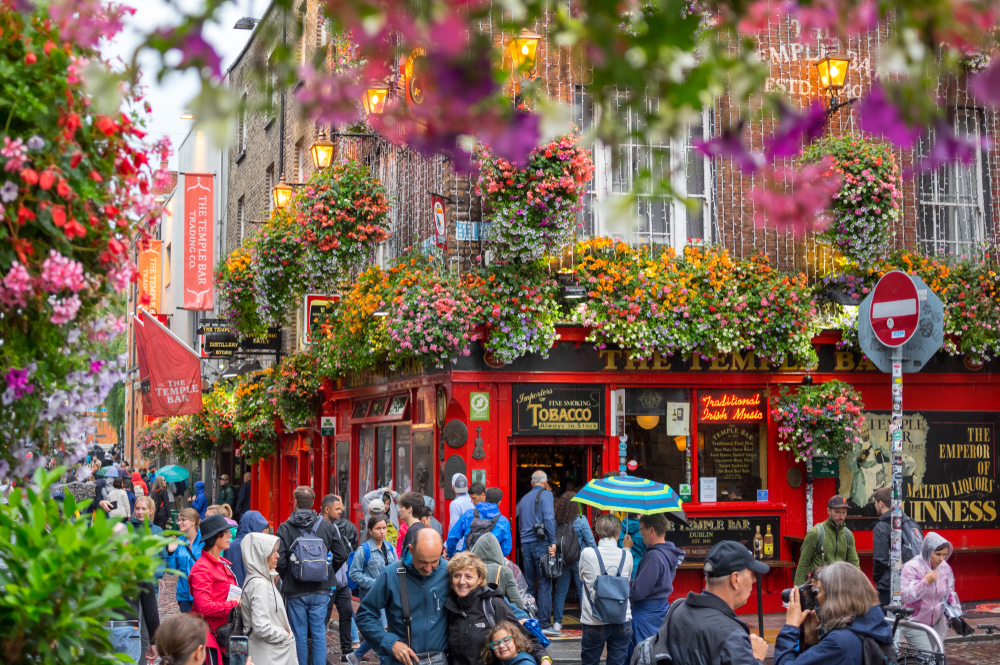 Food and Lodging
Tight Budget
The cheapest way to eat in Ireland is to grocery shop and make your own food. If you are staying somewhere with a kitchen this is a great way to save some money. The grocery stores are very affordable and easy to get to from just about anywhere. If you do not have a place to cook but still have a refrigerator then this is still your best option, just stick with cold foods and non-perishable items.
If you prioritize eating out 1-2 times during your trip you can also get takeaway to eat for other meals. Finally, convenience stores in Ireland have a lot of affordable lunch items. remember to bring your own bags to the grocery or convenience stores because they charge for any bags you need at the store.
As far as lodging goes the most budget-friendly option to keep your trip to Ireland cost down are hostels. They are available in all major cities and usually have a shared kitchen available. If that is not an option for you there is also camping, in a tent or camper, or shared Airbnbs.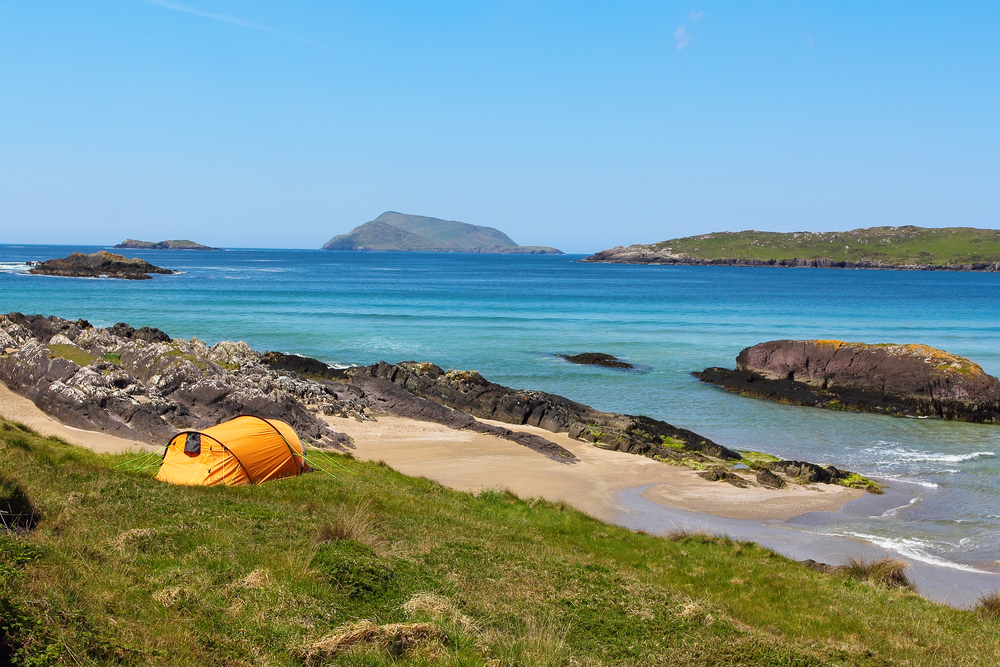 Mid-Range Budget
Eating at local restaurants is the best way to experience authentic Irish foods at reasonable prices. There are pubs everywhere in Ireland and dropping into local, off-the-beaten-path pubs just feels so Irish and they always have great food. Try the fish and chips, soup and bread, or some bangers and mash! Eating out at lunchtime is a great way to avoid the crowds, and finding some takeaway food for dinner back at your lodging is a good way to keep your budget.
With a little more money in your budget, there are a lot of guest houses available in Ireland. If that is not your thing there are reasonably priced hotels or private Airbnbs that are available everywhere.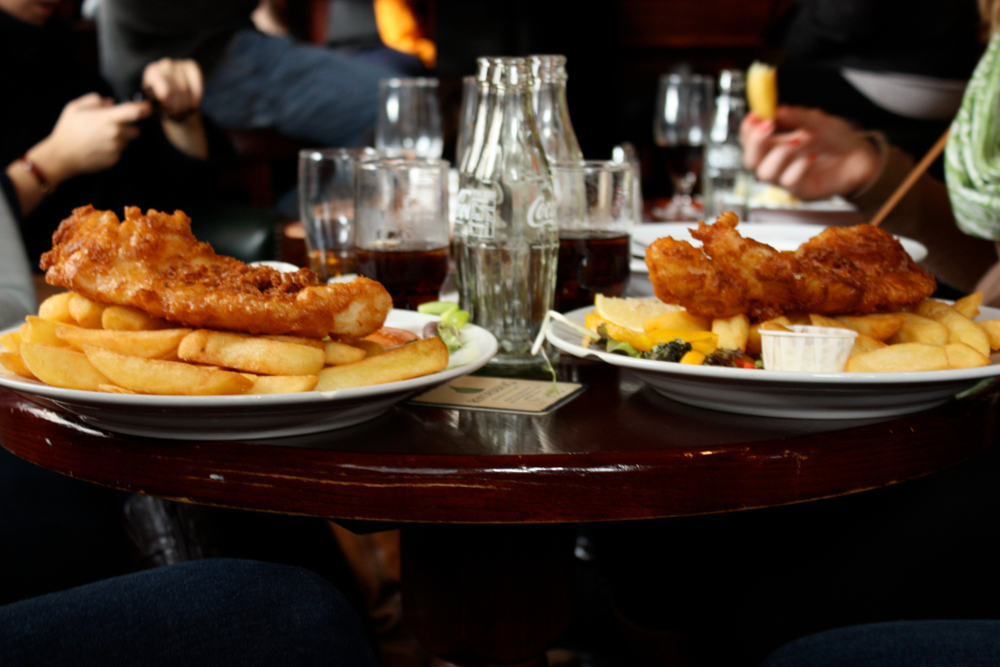 Luxury Budget
With a larger budget, there are some really cool and unique dining experiences you can find. Several castles throughout the country have medieval feasts with several courses that give you ancient Ireland experience (find a medieval feast here). With these feasts, you will have to make sure they are available during your trip as some of the castles only hold feasts during the tourism season, but some hold them year-round. You can also find unique private dining at a variety of locations. And in the cities, there are many fine dining options as well.
One of the most exciting things you can do for lodging, if you can fit it into your trip to Ireland cost, is staying in an actual castle! There are a range of options for castle stays, from small single rooms to entire castles to yourself. check for castles that have been turned into fancy hotels for the single rooms or suites, and places like Airbnb for full castle rentals. There are also a lot of fancy boutique type hotels throughout Ireland if Castles are not your thing.
Break Down
Tight Budget: you can book campsites or hostels for under $20/night, or shared Airbnbs can be booked for less than $50/night.
Mid-Range Budget: there are affordable hotels and Airbnbs for under $100/night.
Luxury Budget: Historic hotels, luxury hotels, and Castle hotels can cost a pretty penny, but are totally worth it if you can afford them.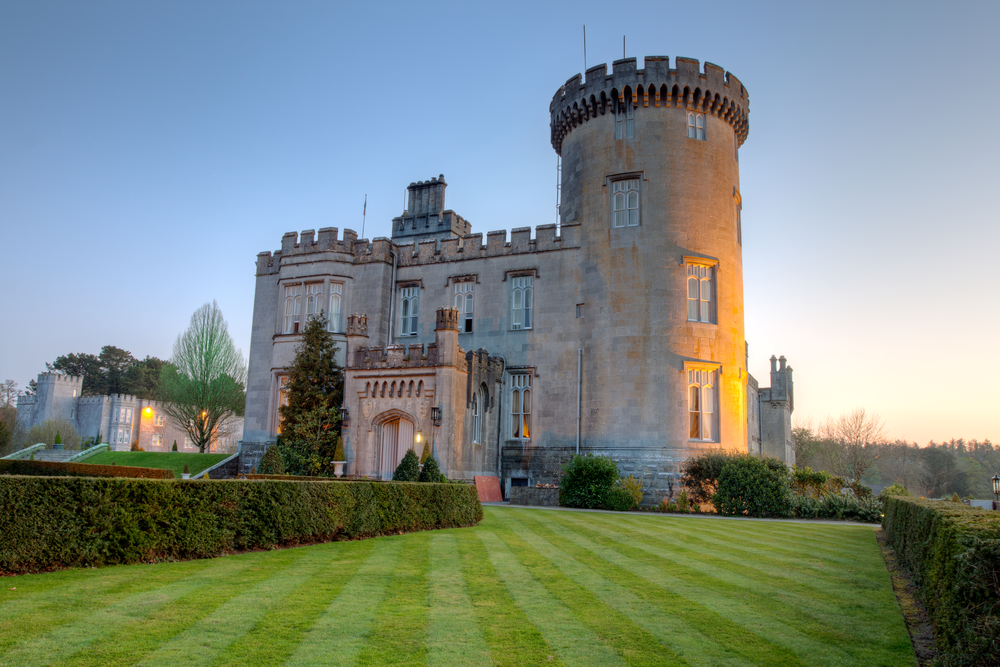 As you can see Ireland is an incredible and unforgettable place to visit no matter more much or little you have for your trip to Ireland cost. From the budget traveler to the luxury adventurer and everyone in between, there is something for everyone. With the right planning (Avoid these mistakes!) and time frame, there are flights, transportation, activities, food, and lodging that fit any budget.