If you are considering renting a car in Ireland, we say good for you! Ireland is an amazing country but MANY people make crucial mistakes which can lead to danger or a bad experience. There is plenty of information on the web about renting a car in Ireland but most of it focuses on what you should do! But this guide is different. This is going to tell you what you should AVOID doing when renting a car in Ireland.
Believe it or not, renting a car in Ireland isn't as scary or dangerous as you may think! It can be a bit crazier to drive in Ireland compared to other European countries, but we promise it isn't all that bad as long as you are prepared. Of course, you will have to "drive on the left" which many people may find intimidating, but if these Americans can do it multiple times, you surely can too!
We have rented a car in Ireland countless times at this point covering hundreds of miles on various
Ireland road trips
and have made countless mistakes. This [unfortunatly] has given us first-hand knowledge on what you should NOT DO when renting a car in Ireland. This is NOT meant to scare you, but to prepare you so that you can have a safe and wonderful time! Ireland is a stunning country full of natural wonder and driving yourself around is one of the best ways to see what Ireland has to offer! Before you embark on renting a car in Ireland, there are a few things you need to know to have a safe and enjoyable time in the country.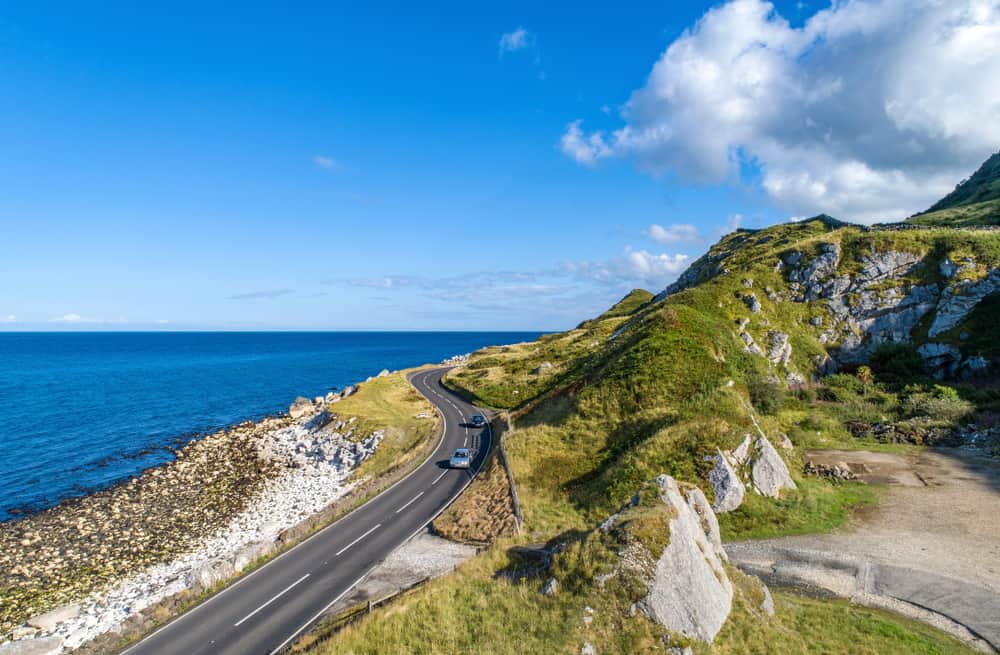 7 Big Mistakes To Avoid When Renting a Car in Ireland
Mistake #1: Completely Writing Off Renting A Car In Ireland
One of the biggest mistakes people make when planning their trips is completely writing off renting a car in Ireland. This is a HUGE MISTAKE when because an Ireland car hire will provide you with so much freedom. If you are reading this and you are on the fence about an Ireland car rental, we highly recommend reconsidering!
One of the main reasons people avoid an Ireland car hire is because they are scared of "driving on the left." This is not a reason to skip renting a car in Ireland and we promise that you will 100% be okay! Our tips for driving "on the left" are to take it slowly and carefully and have your passenger help you out with the directions so you can focus on the road. It isn't as bad as you think and we highly recommend driving in Ireland!
We personally love renting a car as often as possible! From Iceland and Peru to Alaska and Italy, we have rented cars all around the world and love the freedom they provide. We are photographers and hikers and love getting deep into the landscape and renting a car in Ireland allows us to do just that.
For example, when we rented a car from Dublin on three different trips we spent 5-6 hours a day driving up to the edge of cliffs, seeing quaint villages in Ireland, driving past fields of sheep, finding random castle ruins and more. Although there are indeed trains and buses that go to these places as well as many affordable tours from Dublin, a car provides us with way more freedom and it is a really fantastic way to see Ireland if you are up for it.
Driving in Ireland opens the doors to so many more things to see and do. You can drive out to sunset at the Cliffs Of Moher and then down to dinner at a pub. You can drive up to a castle ruins in the distance and spend as long as you want there. You can take a car ferry to a small Irish island for Ice cream. All of these intimate and memorable experiences can be done when you rent a car in Ireland and have a little bit of confidence when driving yourself.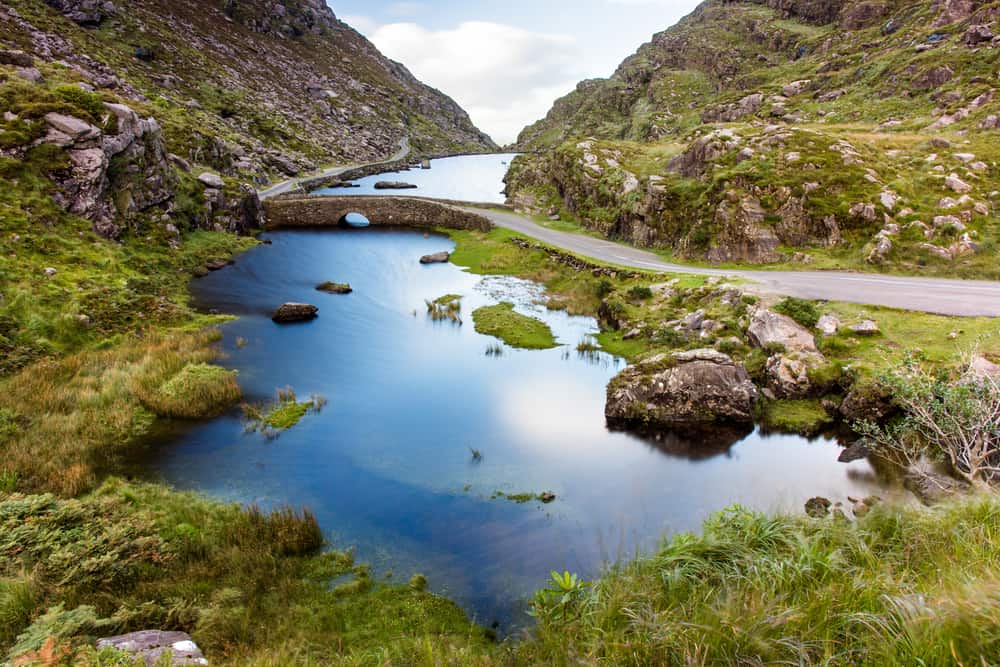 Mistake #2: Assuming An Ireland Car Rental Will Be Too Expensive
If you are afraid that renting a car in Ireland will be too expensive, you are not alone! We have rented cars all around the world and many times they are beyond expensive for just a basic car. From Alaska to Oman and Iceland, we have spent upwards of thousands of dollars on car rentals. You can book an Ireland car rental for the same exact price and time frame as the countries listed above for less than half the price.
Ireland is indeed an island which means the price of renting a car will be higher than other spots in Europe, but not as high as other popular tourist destinations that are found on islands. Go in with an open mind and shop around when looking for the best price on your Ireland car hire and you will be on your way to success.
We suggest checking out AutoEurope.com to find the best and most affordable rate when renting a car in Ireland. This is what we personally use and it allows you to compare rates across a variety of popular car rental websites including Hertz, Sixt, Europcar, Alamo, Dollar, Enterprise and more. This way, you can see a bunch of different prices for your Ireland car hire without skipping around through a bunch of different websites.
Assuming that renting a car in Ireland will be too expensive is a common mistake people make and a big reason why people avoid booking an Ireland car rental. The prices of renting a car in Ireland are just naturally lower than many other island countries due to the proximity to the rest of Europe and chances are you can find a pretty good deal. Make sure to check out the larger cities such as Dublin, Belfast, and Cork for the best deals on car rentals in Ireland!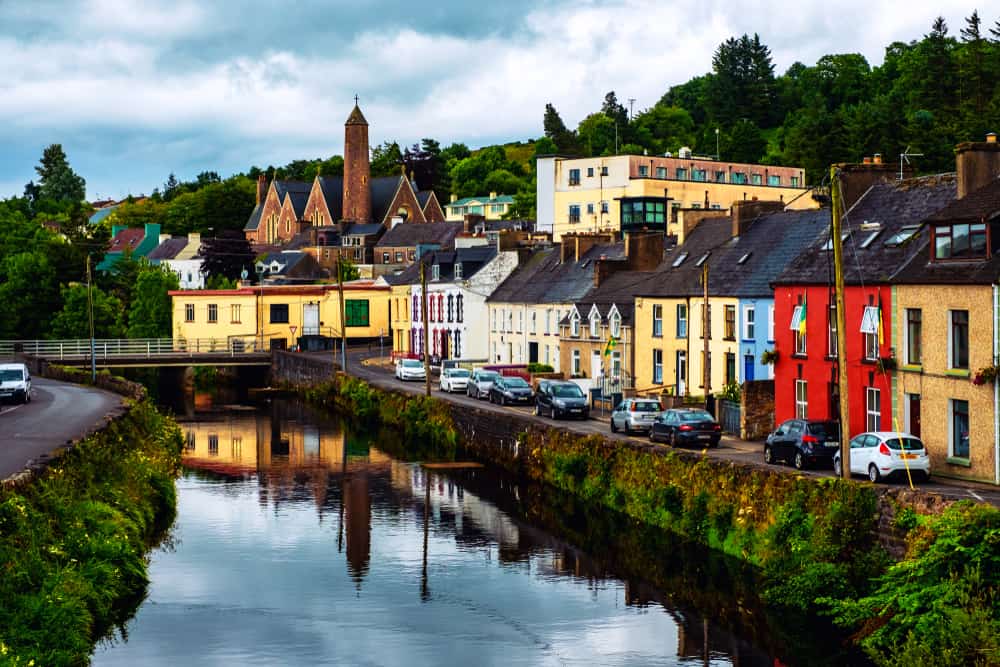 Mistake #3: Spending Too Much Money On A GPS
You are probably already investing a good deal of money on your trip so why spend even more money on renting a car in Ireland if you don't have to? Another huge mistake people make when renting a car in Ireland is spending big bucks for a GPS from the car rental company and then barely using it. We have spoken with many travelers who did this and ended up not using the GPS at all. In fact, we have actually done this ourselves and the GPS stayed in a box in the back seat because we never used it at all!
Instead, we recommend utilizing your phone plan's global roaming policy or getting an affordable Italian SIM card for your phone. If you do not have an international plan, we recommend downloading Google Maps offline. This way, you can still go everywhere you need to go without paying a cent! You can still utilize your phone as a GPS device without ever paying for a phone plan if you don't want to or if it isn't included. When planning a trip to Ireland, you are going to want to get a SIM CARD for "3" NETWORK. The SIM card was for UNLIMITED smartphone data in Ireland and we paid around 30 Euros for an entire month of data. Now, our first time using an international SIM card was in Ireland so we were skeptical at the coverage. And we are here to tell you that the coverage was BETTER than we get in our own home in the USA!
Now, this mistake is based on age and will depend on who you are. If you aren't into all the apps and downloading maps is confusing to you, maybe using a traditional GPS is worth the money for you and you should upgrade and go for it when renting a car in Ireland. But for everyone else, especially those of you with phone plans like T-Mobile or Sprint that offer free global roaming, you will be able to use your GPS like normal and this will be a big waste of money when renting a car in Ireland.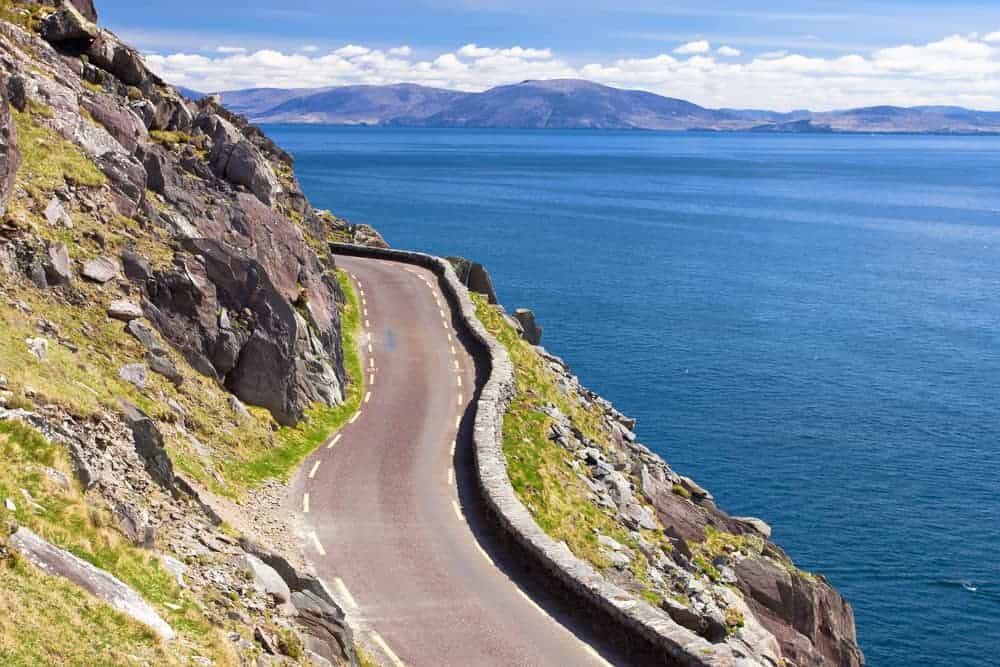 Mistake #4: Forgoing Insurance On Your Ireland Car Rental
Okay, we will be the first to fess up that in the past we didn't normally get car insurance. This is a HUGE MISTAKE, especially when renting a car in Ireland with narrow roads and huge tour buses constantly passing. The fact is that sometimes things happen OR sometimes car rental companies try and screw you over by pretending like you "made a mark" on the car when you really did not (looking at you Europcar!) Either way, protecting yourself when booking your Ireland car hire is essential.
There are two main ways to do this. First and our favorite way and the one we recommend is putting the car rental on a travel credit card with insurance. IMPORTANT!!!!!! Please keep in mind that MANY credit cards DO NOT COVER car insurance in Ireland due to narrow roads and "driving on the left." These are the 5 Credit Cards We Travel With but we recommend the Chase Sapphire Reserve when renting a car in Ireland. As long as you put your Ireland car rental on Chase Sapphire Reserve card, you will be covered for collision and theft when driving in Ireland up to $75,000. This means if you crack your windshield or get in a fender bender you are covered. All you must do is put the car on your Chase Sapphire Reserve and decline car rental coverage offered through the agency.
We love using a travel credit card because it offers SO many benefits plus you get 3x the points on travel so essentially you are earning a free future trip when you put your Ireland trip on Chase Sapphire Reserve. It is so wonderful to know we don't have to pay any foreign transaction fees, get access to lounges, and get car insurance all covered in our credit card! We know that each and every time we rent a car in Ireland or any other country, we will be covered and this is huge peace of mind. Remember that MANY travel credit cards do NOT offer coverage in Ireland so please keep this in mind when booking your Ireland car hire.
We understand that not everyone renting a car in Ireland wants to apply for a new credit card and that is okay! There are still options for you! We highly, highly recommend buying at least basic car insurance from your car rental agency in Ireland. When you are making your booking, you can do a little research and see what this covers. Pay attention to your deductible as sometimes they are as high as a few thousand dollars before the insurance kicks in!
Before we traveled with a credit card that covered car rental insurance, we would book our car insurance through Auto Europe. This way, you are booking your car rental in Ireland and your Ireland car insurance all in one place. This makes it a simple and easy process and cuts down on the time spent. Our one piece of advice is to please choose insurance of some kind to protect yourself when renting a car in Ireland! You don't want to be out tens of thousands in a potential situation!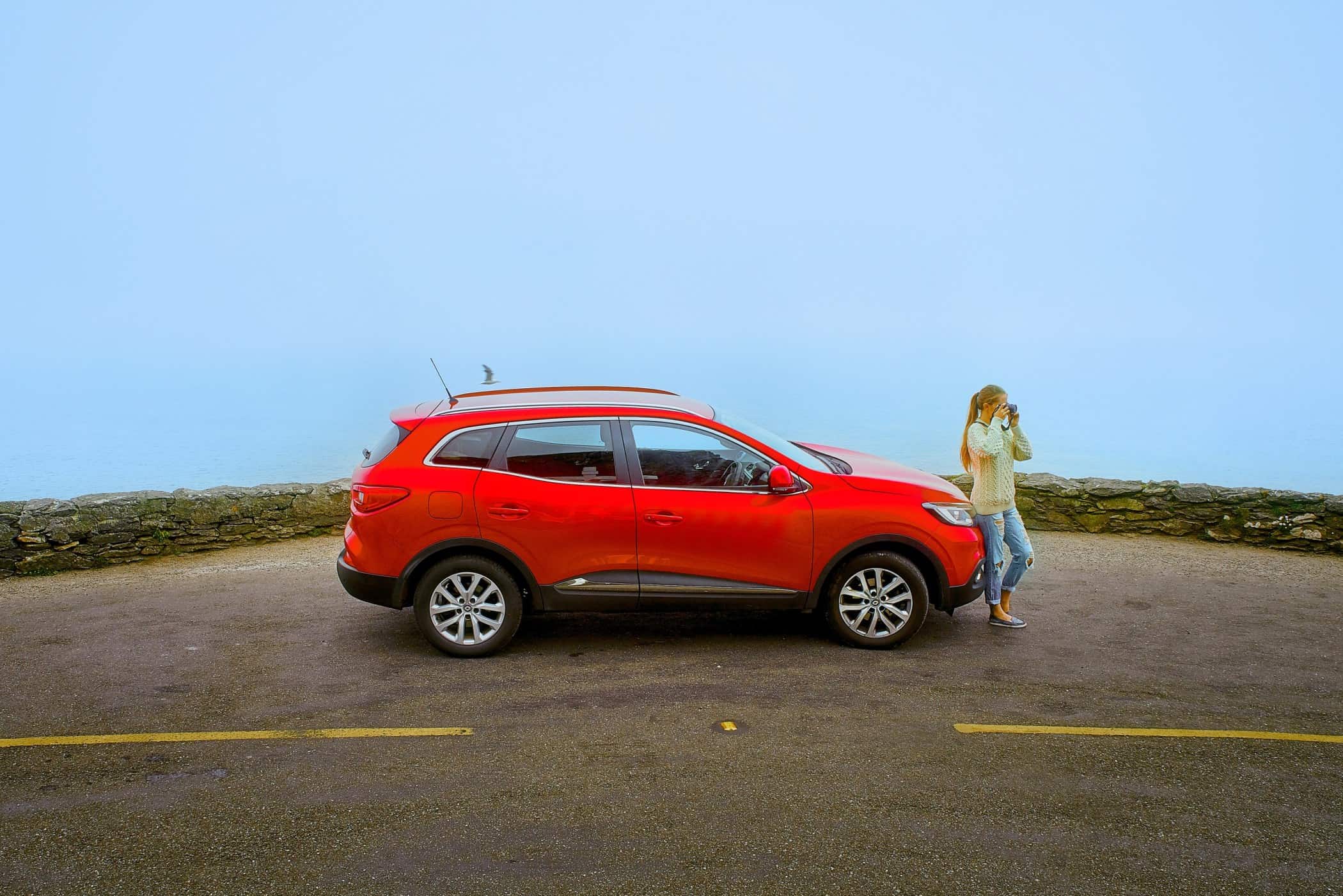 Mistake #5: Assuming That All Car Rentals In Ireland Will Have Automatic Transmission
This one is mainly for our fellow Americans! USA citizens, we feel you! We are used to the majority of rental cars being automatic. This is NOT the case in Ireland and is a huge mistake people make when renting a car in Ireland. In fact, the majority of Ireland car hires are actually manual transmission.
If you have never driven on the "wrong" side of the road, make sure to rent an automatic transmission car. Manual vehicles will be so much cheaper, but it will be very difficult to learn how to drive a stick shift car " backward. An automatic transmission is driven the same way on the left side of the road as it is on the right side of the road and the pedals are in the same order. With a stick shift, you will have to gear shift with your left hand instead of your right and the narrow roads of Ireland aren't exactly where we recommend doing things.
Many travelers, ourselves included, cannot drive manual transmission cars. If you wait until the last second, automatic transmission cars in Ireland may be out of stock and you will be left high and dry. Attempting to learn a manual transmission car while driving in Ireland is a HORRIBLE idea and will be very unsafe. If you aren't well-versed in driving a manual car and don't know how to drive on the "left side" then you will want to avoid this when renting a car in Ireland.
How can you do this? We recommend by booking your Ireland car rental as early as possible before your trip. You want to ensure that there are enough rental cars with an automatic transmission that are in stock before your trip. We have tried to book while we are in Ireland and since the demand is high automatic cars went for upwards of $100/day when they really should be way less depending on what type you book. When renting a car in Ireland, make sure you check the box for automatic vs manual transmission when making your booking online!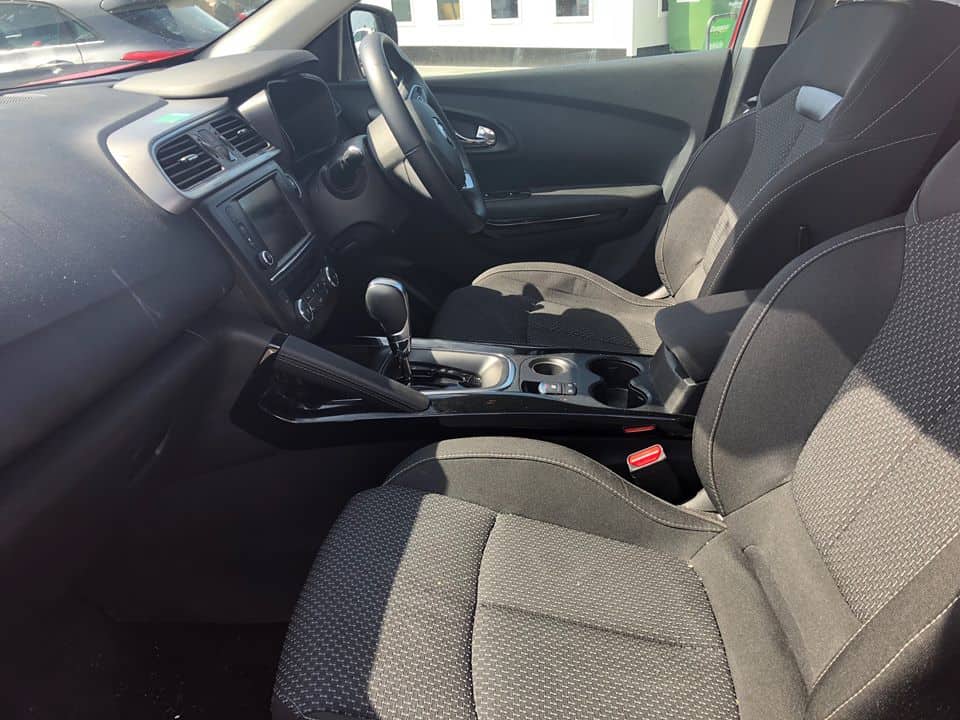 Mistake #6: Thinking That Booking Your Car Rental In Ireland Instead Of Online Will Save You Money
Many people make the mistake of thinking that if you want to rent your car in Ireland once you are in the country you will save money. This is not the case and we suggest that you do not wait until you are in the country to book and pay for your Ireland car hire. It is much cheaper to rent a car from the United States or your home country than it is to wait until you are already on the ground in Ireland.
Most major rental agencies in Ireland and Europe as a whole are now affiliated with big USA car rental agencies such as Hertz, Enterprise, Sixt and more. As a result, going directly to a car rental agency in Ireland does not exactly mean you are going to get a better deal. Plus, waiting until the last minute will mean limited options and rates when renting a car in Ireland. If this is your first time "driving on the left" we urge you to book as early as possible so you can secure an automatic transmission car for the best rate!
Like booking airfare, you should shop around when looking for the best deal on an Ireland car rental. Car rental rates and fees change all the time and you want to make sure you are getting the best bang for your buck. The best way to ensure you are getting the best deal is to research the going rate at a variety of major car rental companies using sites such as Auto Europe.
Once you research and find the best price, we recommend going directly to Auto Europe because Auto Europe acts as a consolidator for car rentals in Ireland and Europe as a whole. Believe it or not, Auto Europe often either meets or beats the best rate offered by any rental company if you were to go direct. We love using Auto Europe when booking our car rentals in Ireland [and Italy/Europe] so this gives you the best deals!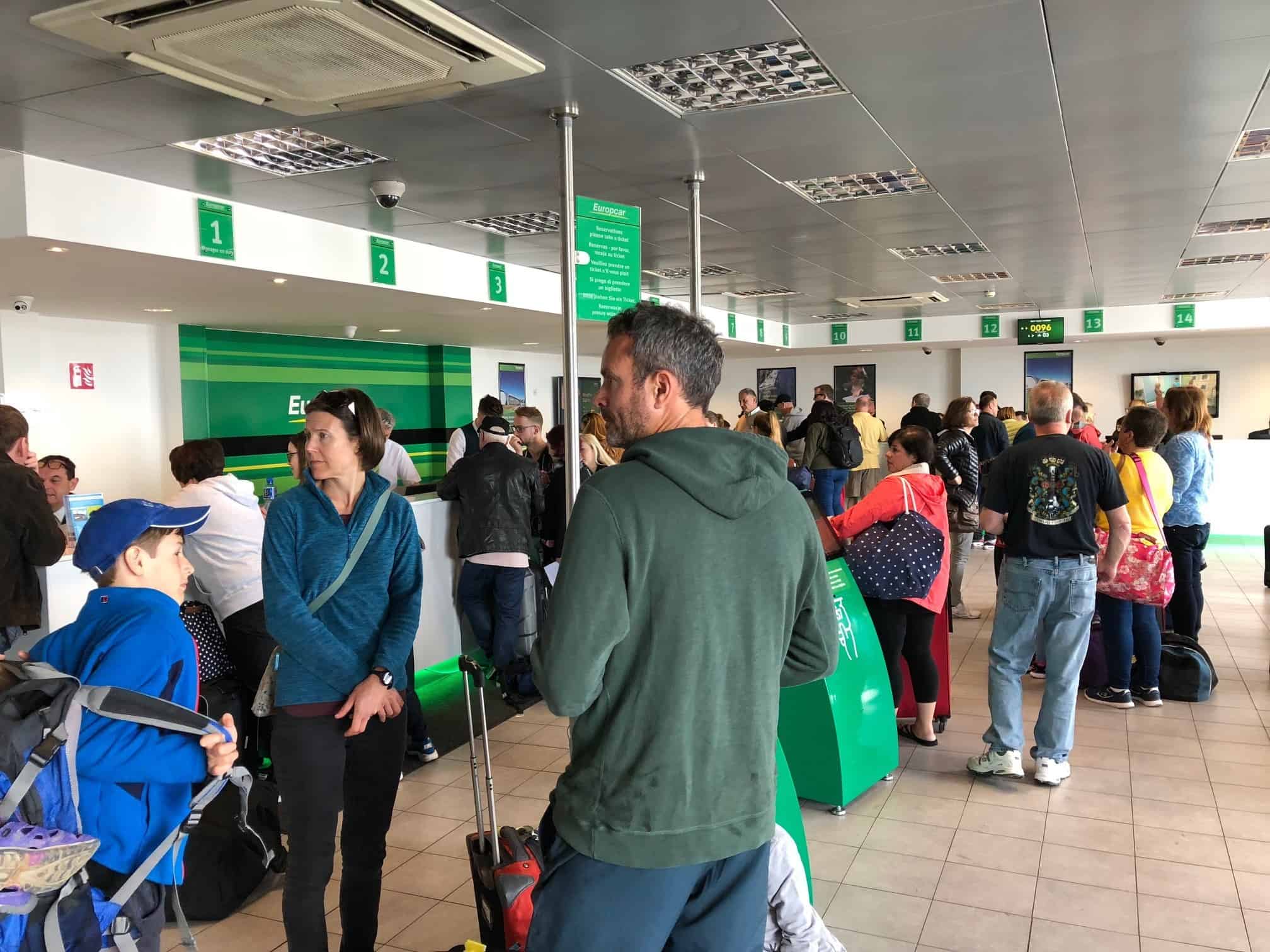 Mistake #7: Booking Your Ireland Car Rental In A Smaller City And Overpaying
How do we know this is a big mistake people make when renting a car in Ireland? Oh, just because we made this mistake ourselves….multiple times! Car rentals in Ireland can be pretty affordable, with one exception! It is better to book them in large cities and near an airport and NOT to book a one-way rental.
Examples of large cities with very affordable car rentals in Ireland are Dublin, Belfast, and Cork. When we booked a car out of Dublin city center AND when we booked a car out of Dublin Airport, it was much more affordable than we had expected. Make no mistake, it is still a bit high as Ireland is indeed an island, but not as bad as you may think!
On the other hand, when we tried to book a car rental in a smaller town in Ireland, the prices were incredibly high to the tune of $300+ for just 3 days. We have seen this a lot when renting cars in Ireland. The smaller the town the more expensive the car rental will be. If you are looking to rent a car in Ireland, we beg you not to wait until you are in a more remote part of Ireland because you will pay a higher rate for hardly any time with your vehicle.
Renting your car from a big city airport or downtown location will offer you the best rate on Ireland car rentals each and every time you visit. As we said, we have made this mistake before and it is such an easy mistake to avoid. Chances are you will be flying into one of the major cities in Ireland such as Belfast or Dublin so you should consider making your Ireland car hire at one of these locations. You won't regret it and will save hundreds of dollars.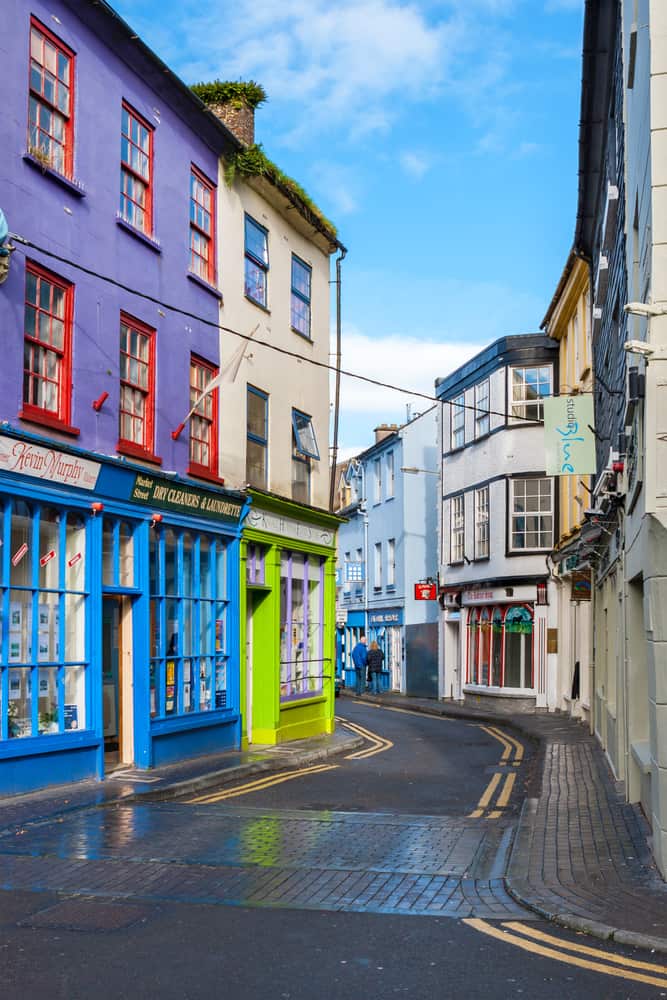 We hope that by reading these mistakes, you will avoid them when renting a car in Ireland. Choosing an Ireland car hire for your trip will transform your vacation. You will have such an incredible time seeing Ireland at your own pace and not on a tour. Renting a car in Ireland truly isn't scary or confusing if you follow these simple tips and avoid making some of these common mistakes! We are happy to answer any questions in the comments below!