Looking for the ultimate guide to visiting New York in winter? I have created this article to help you plan your winter trip to New York City.
New York City is a land of big dreams, tons of people, and magical winters. While summer, spring, and fall in New York are fantastic as well, there are so many special things to do while visiting New York in winter.
While some are holiday-themed, others just embrace the chilly weather.
Terrence was born and raised in New York City, so he knows all there is to know about winter in NYC (and, of course, the rest of the year as well). I have made countless trips to the famous Big Apple too.
We love visiting NYC in winter – so much that we used to go every year! Now, it's your turn to visit!
You might wonder if winter is a good time to visit NYC and the answer is yes! With so many things to do for Christmas in New York City and other winter activities, this is a fun time to visit the Big Apple.
Plus, if you're hoping to save a little money, prices are quite a bit cheaper in New York in winter, particularly regarding flights and hotels.
Winter temperatures in New York can be quite chilly, ranging from 45 degrees Fahrenheit to 20 degrees Fahrenheit throughout the season.
However, all the running around, ice skating, and hot chocolate are sure to warm you up. Plus there are plenty of things to do inside!
Now, let's look at what to do in New York City in the winter!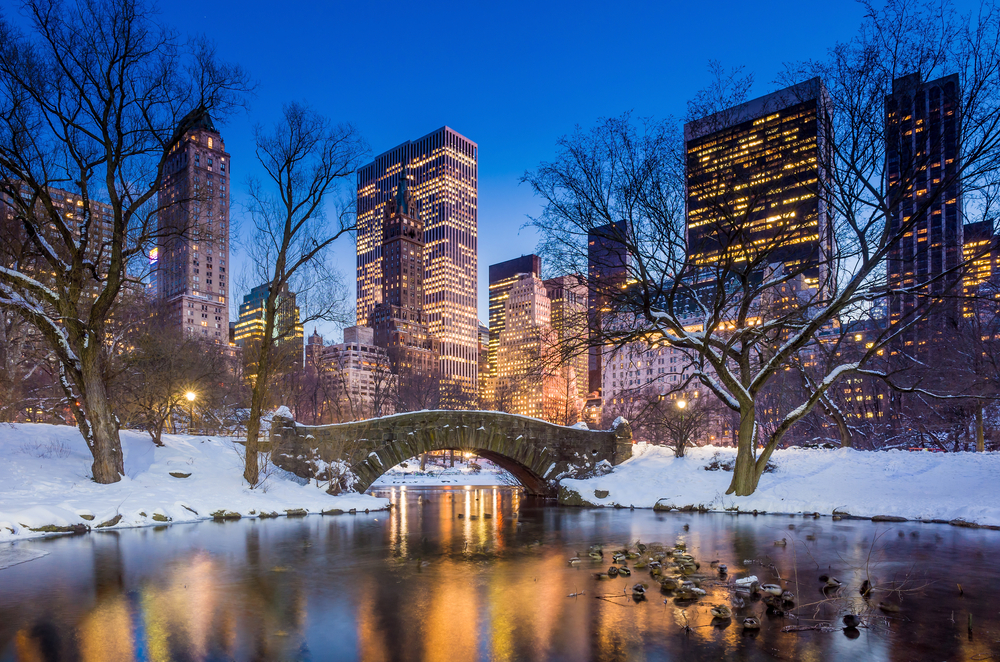 12 Best Things to Do in New York in Winter
Photograph the Iconic Christmas Tree at Rockefeller Plaza
Of all the things to do in NYC in the winter, checking out the Christmas tree at Rockefeller Plaza may be the most iconic.
This towering Christmas tree is decked out in thousands of colorful lights each year. The tree has been a tradition since the 1930s.
When you see it, your jaw will certainly drop open in awe, just like Kevin McAllister's did in Home Alone.
Rockefeller Center is easily one of the best places to visit for Christmas in the USA!
Book Here: New York City: Christmas Holiday Tour of Manhattan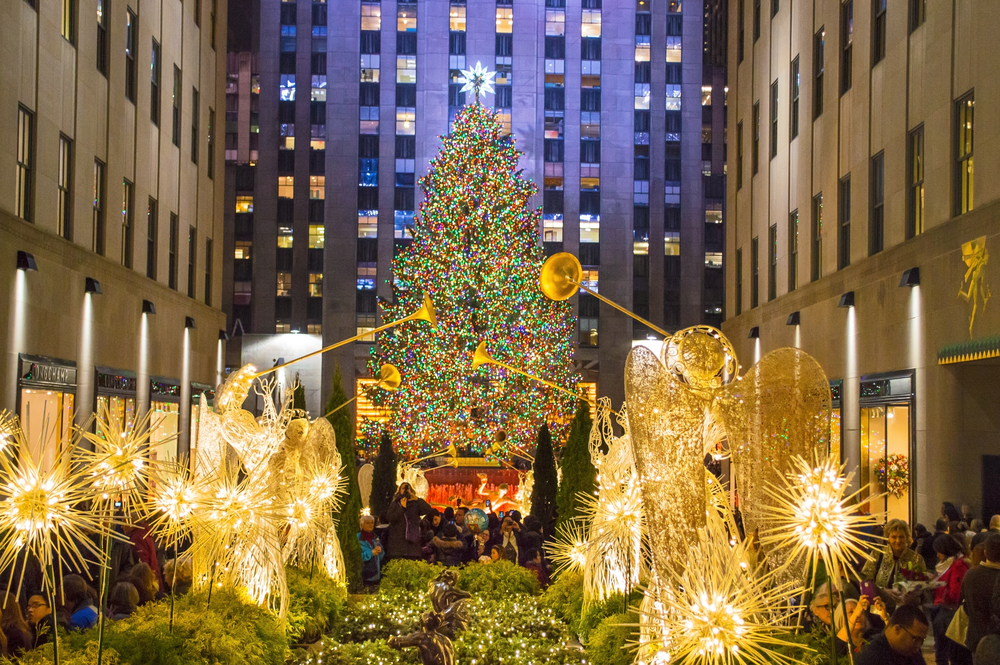 Ride Bumper Cars On Ice At Bryant Park
When most people think of an ice rink, they think of ice skating. While there are plenty of places for regular ice skating in New York City, Bryant Park offers something more unique.
The Winter Village at Bryant Park allows visitors to ride bumper cars on ice instead. Unleash your inner child and skid, slide, and bump your way around the ice rink in your very own colorful bumper car!
The Winter Village also offers regular ice skating for free. You just have to pay for skate rentals.
There is also an open-air market, food hall, heated domes, and curling lanes.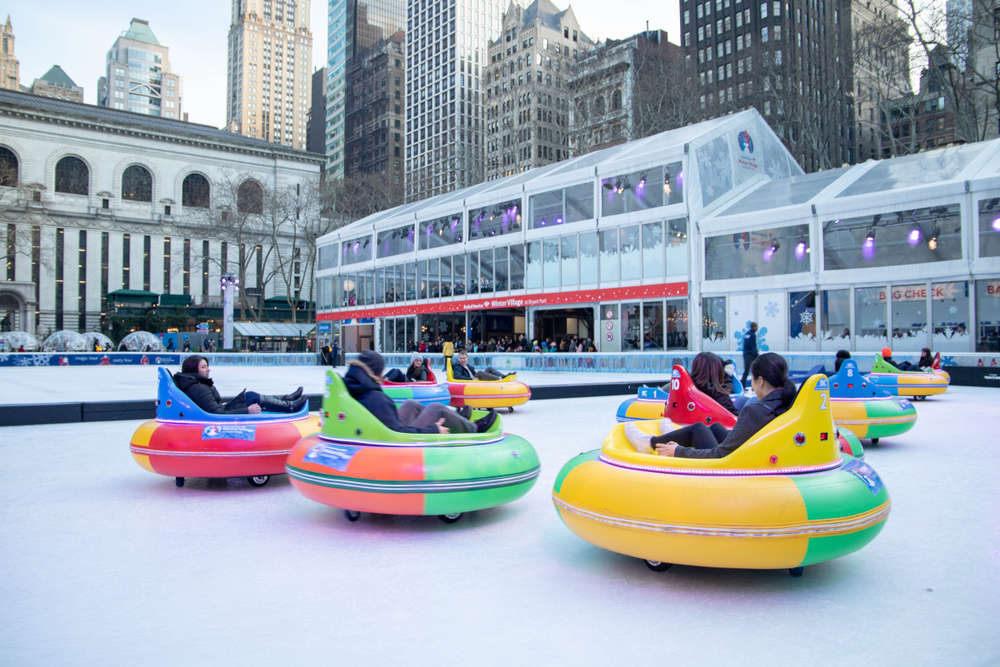 Go Ice Skating in Famous Settings
As I said, there are many ice skating rinks around NYC. This is one of the best New York winter activities for the whole family. Skating is a great way to warm up during a cold winter.
Ice skating in classic New York City settings is so magical. You will want to check out each rink!
The Rink at Rockefeller Center is set right under the famous tree and while it is a gorgeous place to skate, it is one of the most expensive. It is also one of the smallest at 7,200 square feet.
The Wollman Rink in Central Park is also pricey, but you can save money if you come during the week. Twirl around the 33,000-square-foot rink with the skyline towering over you.
If you are on a budget, the 17,000-square-foot rink at Bryant Park is a great choice.
In Brooklyn's Prospect Park, you can skate at the LeFrak Center on a 32,000-square-foot rink.
Most of the rinks are open for ice skating from around mid-October to mid-March.
Book Here: NYC: Central Park Ice Skating Tickets at Wollman Rink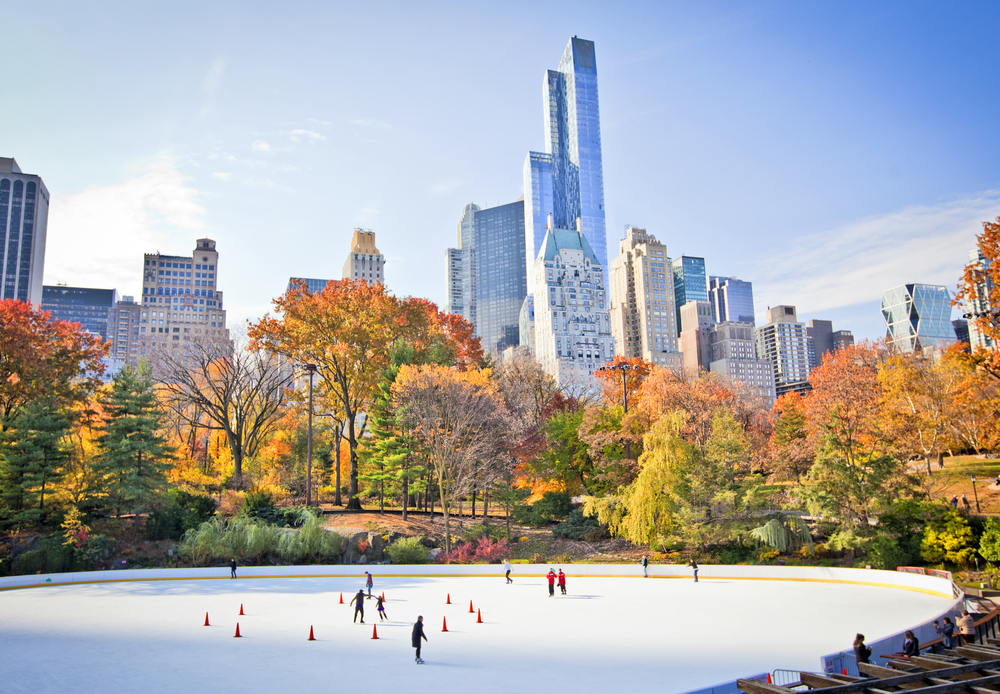 Grab a Cup of Delicious Hot Chocolate
There are quite a few places in New York City that claim to have the best hot chocolate, but you might have to judge for yourself. It's a tough job but someone has to do it.
There are many places to order hot chocolate in New York City. Some of the best include Angelina Paris, Maman, MarieBelle, Venchi, Bar Pisellino, and L.A. Burdick.
With so many choices, each with its own taste, you can spend your whole winter trip to NYC sampling delicious, creamy hot cocoa.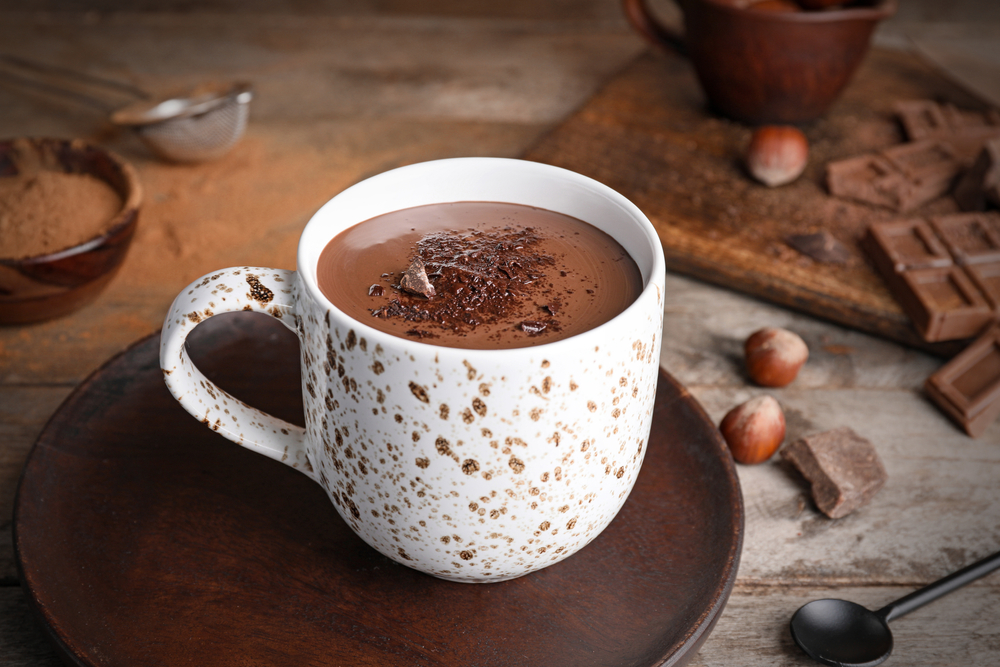 Be Amazed at the Brooklyn Botanic Garden's Lightscape
For one of the best light displays in New York, head to the Brooklyn Botanic Garden from mid-November until the end of December for the amazing Lightscape event.
This illuminated trail is one of the top nighttime winter activities in NYC. Visitors of all ages will be dazzled by the brilliant light displays.
Stroll under light arches and pass through dangling lights. Admire different light sculptures and water features.
As you walk through the garden, you can nibble on treats or sip a hot drink.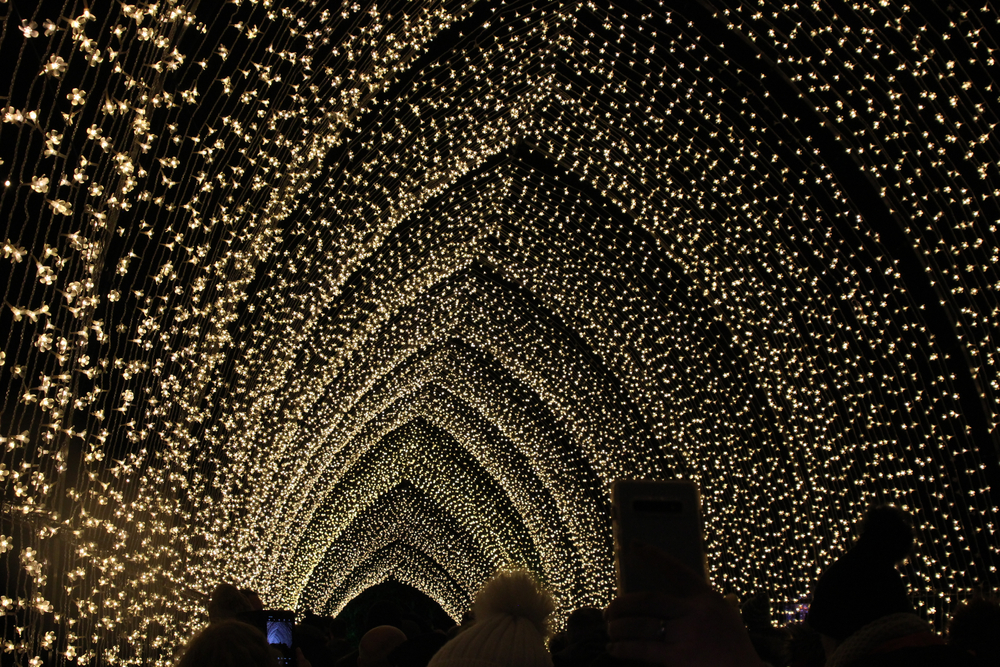 Shop at the Christmas Markets
If you are looking for things to do in New York during Christmas, you cannot miss out on visiting some of the Christmas markets!
Similar to the Christmas markets in Europe, the NYC markets are comprised of festively decorated stalls selling crafts, tasty food, and warm drinks.
There are both outdoor and indoor markets, so even if the weather is bad, you can do some shopping.
Discover the best Christmas markets in New York City during your winter trip. Many are open by late November and run through Christmas Eve. Keep in mind that some are only on the weekend.
The most popular markets include the Union Square Holiday Market, the Grand Central Holiday Fair, the Holiday Market at the Oculus, the Bryant Park Winter Village, and the Columbus Circle Holiday Market.
If you want a festive atmosphere, these markets are the best things to do in New York in December.
Book Here: New York City: Christmas Markets and Lights Walking Tour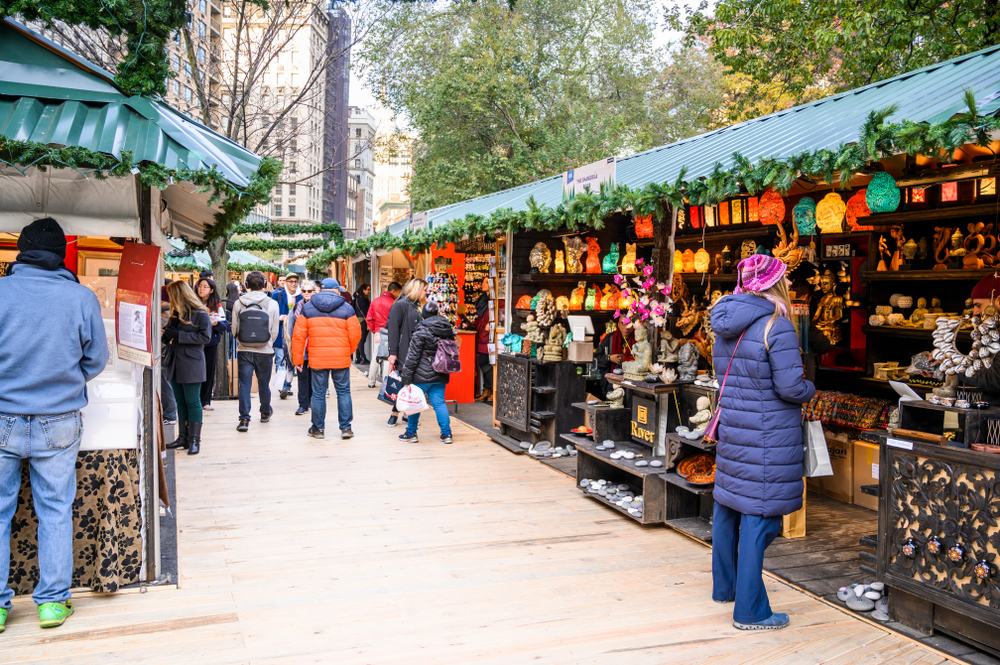 Get a Photo With Santa at Macy's
If you have kids, the Macy's store at Herald Square in Manhattan is one of the best places to visit in New York in December.
This Macy's is the largest department store in the world and was a filming location for the 1947 classic Miracle on 34th Street.
From the end of November until Christmas Eve, Macy's Santaland is the place to meet Santa Claus! Walk through the adorable Christmas village and take pictures with the fun photo ops.
Entrance to Santaland is free but you must make a reservation for a time slot. You can make reservations up to five days in advance and you should book ASAP.
You can take your own photos with Santa or pay for the official Macy's photo package. These family photos make a fantastic Christmas in Manhattan souvenir.
Also, make sure to check out the window displays and decorations out front.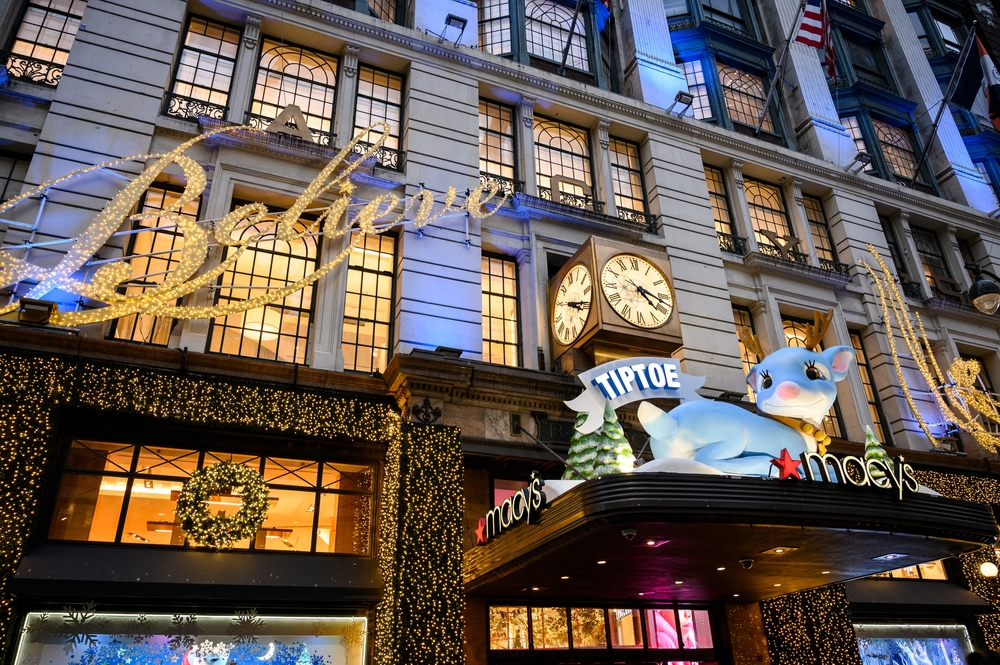 Watch The Ball Drop At Times Square on New Year's Eve
Arguably, watching the ball drop at Times Square on New Year's Eve is one of the most overrated things to do in NYC in the winter.
You have to stand in the cold for hours shoulder-to-shoulder with thousands of your closest friends. But when the timer starts to count down, the excitement is palpable.
For many people, this activity has been written in permanent marker on their bucket lists. Some might say there is no more quintessential way to ring in a new year.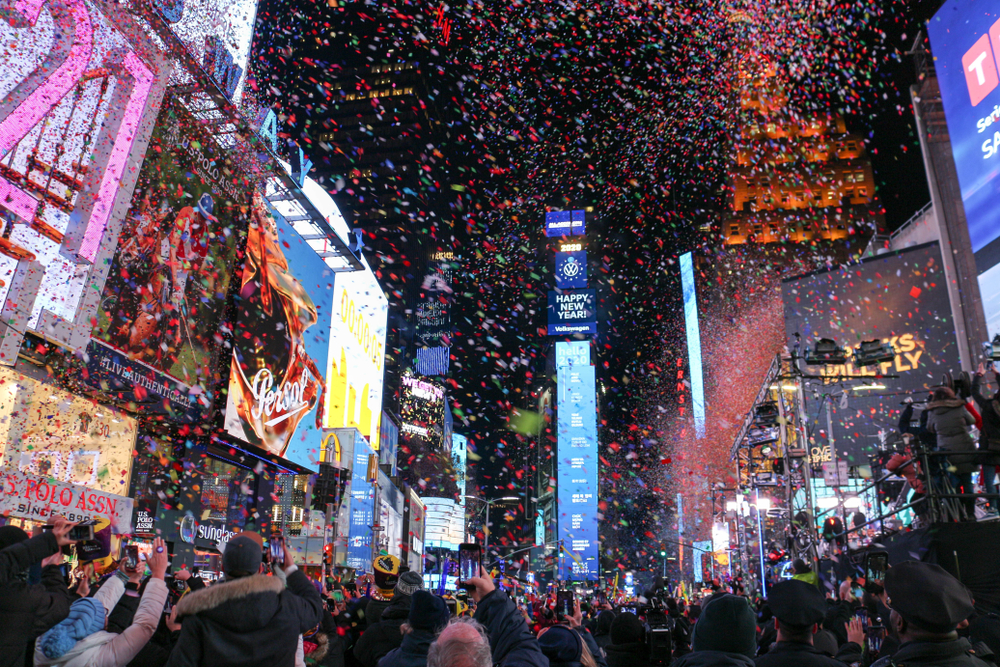 Play in Snow at the Central Park Winter Jam
The largest park in New York City becomes a winter wonderland each February during the Central Park Winter Jam. This event is one of the best things to do in New York in winter for families!
People of all ages will have a blast sledding, curling, ice bowling, and playing other sports in the snow. There are also fun photo ops, ice sculptures, food and drinks, and other activities.
Don't worry if there is no natural snow. If that is the case, they will spray in fake snow.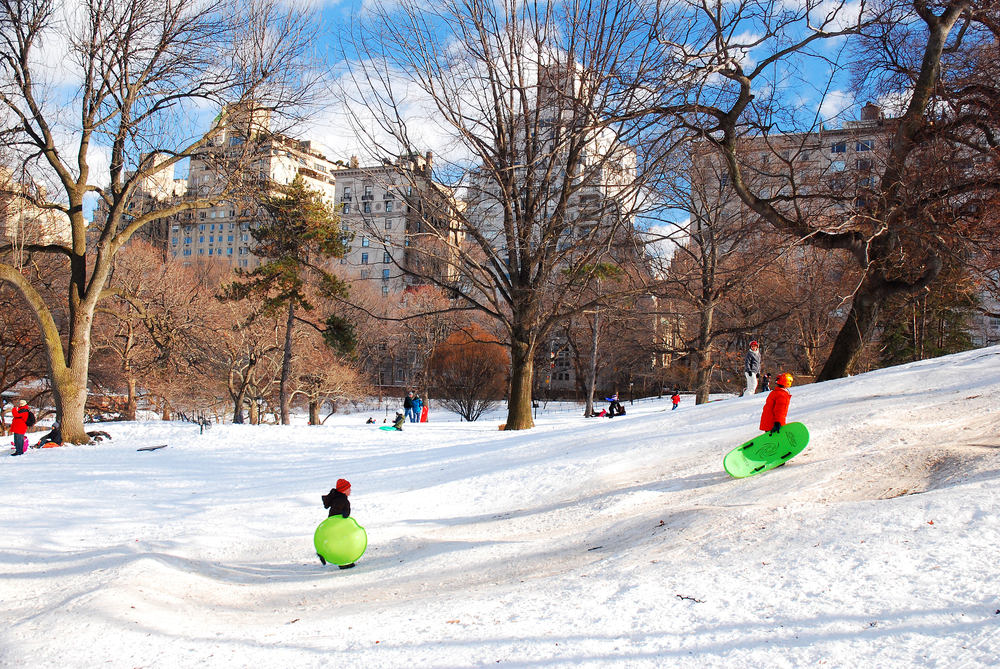 Snag A Seat At New York Fashion Week
Twice a year, New York Fashion Week takes over the city. One of those times just so happens to be during the winter, February specifically.
If you can, grab tickets to some of the fashion shows that are open to the public to see what the latest styles are and stay ahead of the ever-changing trends.
The first New York Fashion Week took place in 1943.
Fashionistas will agree that Fashion Week is a great idea for what to do in New York in February.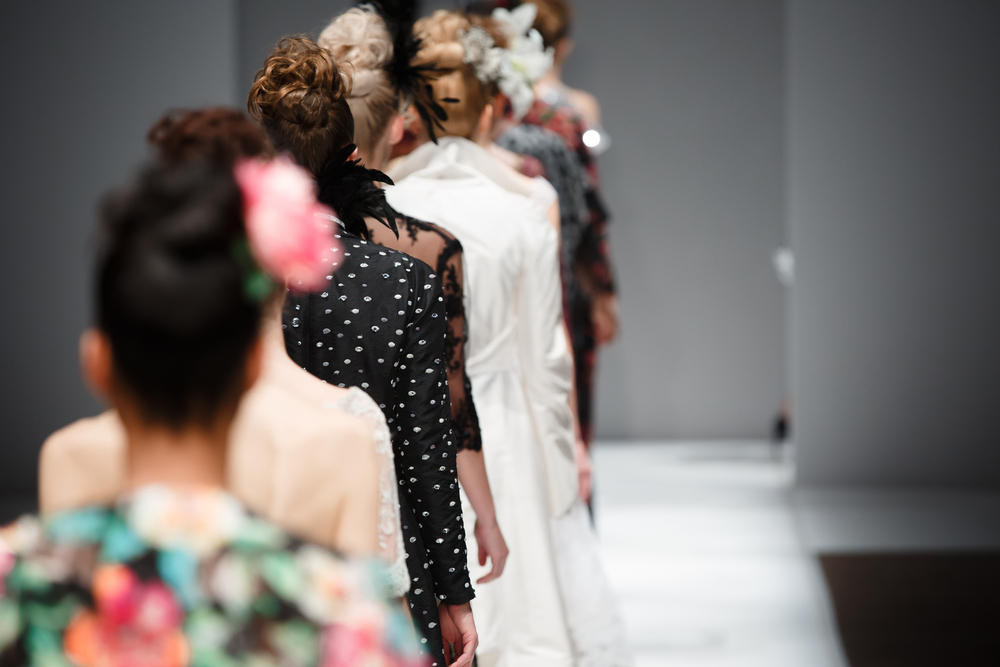 Watch a Broadway Show
One way to escape the snow and cold of winter in New York City is by seeing a Broadway show! This tops the list for many tourists and is a classic NYC activity.
If you are visiting New York on a budget, you are in luck during winter!
Twice a year, NYC Broadway Week offers buy-one-get-one-free tickets. The dates for this discount vary slightly each year. One is at the end of January/beginning of February and the other is in early September.
Broadway Week is actually longer than a week and is a great excuse to see a fantastic show whether it is your first time or 100th! Keep find mind that most but not all shows participate.
Some shows to consider include Wicked, The Lion King, Moulin Rouge! The Musical, Sweeney Todd, and Chicago.
With fewer crowds in the winter, a Broadway show is one of the best things to do in New York City in January.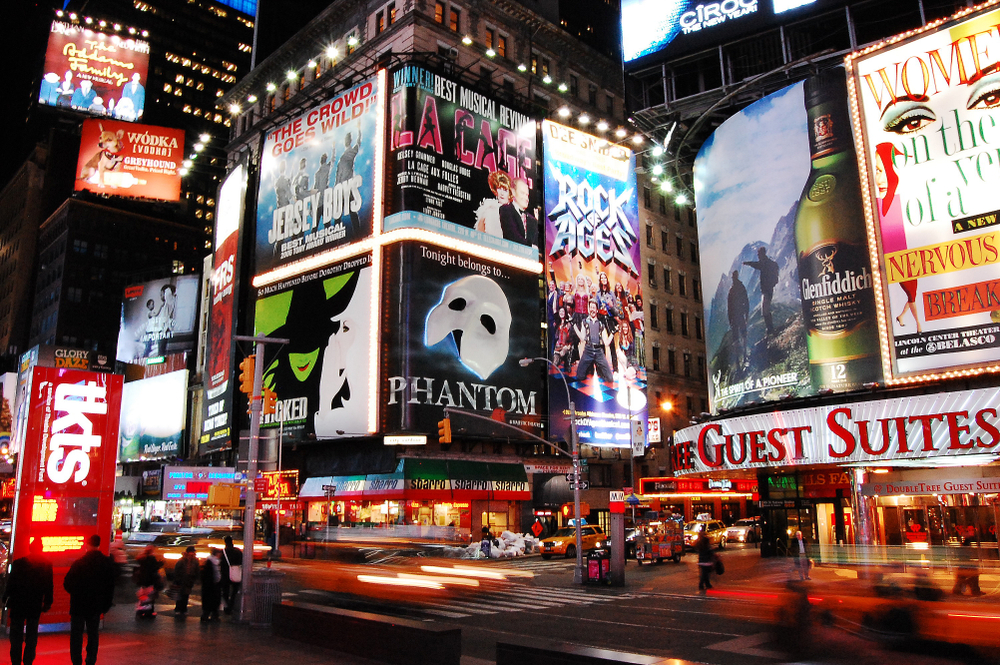 Celebrate Lunar New Year in Chinatown
The Lunar New Year takes place on the second full moon after the winter solstice, which falls between January 21 and February 20.
New York City's Chinatown is one of the best places in the country to celebrate this cultural event.
The Lunar New Year Parade and Festival is an incredible experience. The parade is jaw-dropping with acrobats, dragon and lion dancers, floats, people wearing traditional clothing, and more.
Along the parade route, there are many food and art vendors to check out.
At the New Year Firecracker Ceremony and Cultural Festival, watch traditional dancing, listen to the pop of firecrackers, and admire fireworks.
The fireworks are set off to scare away evil spirits and bring good luck.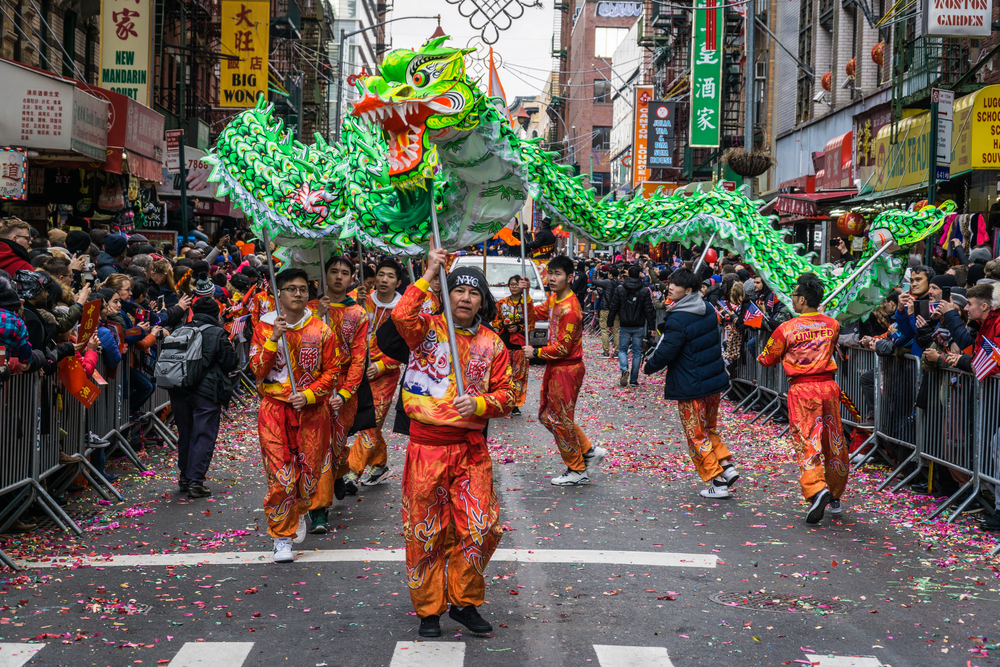 What To Pack For New York In Winter
If you are heading to New York City in the winter, there are a few packing tips I suggest! Winter is a magical time to visit, but you need to stay warm and dry.
Dressing in layers is key! If you get too warm or too cold, simply add or take away a layer until you feel better.
Each time we visited NYC in winter, we packed our entire wardrobe in carry-on luggage! If you want to pack in a carry-on, it is totally doable!
If you want to bring a checked bag, that is even better as you will have more space!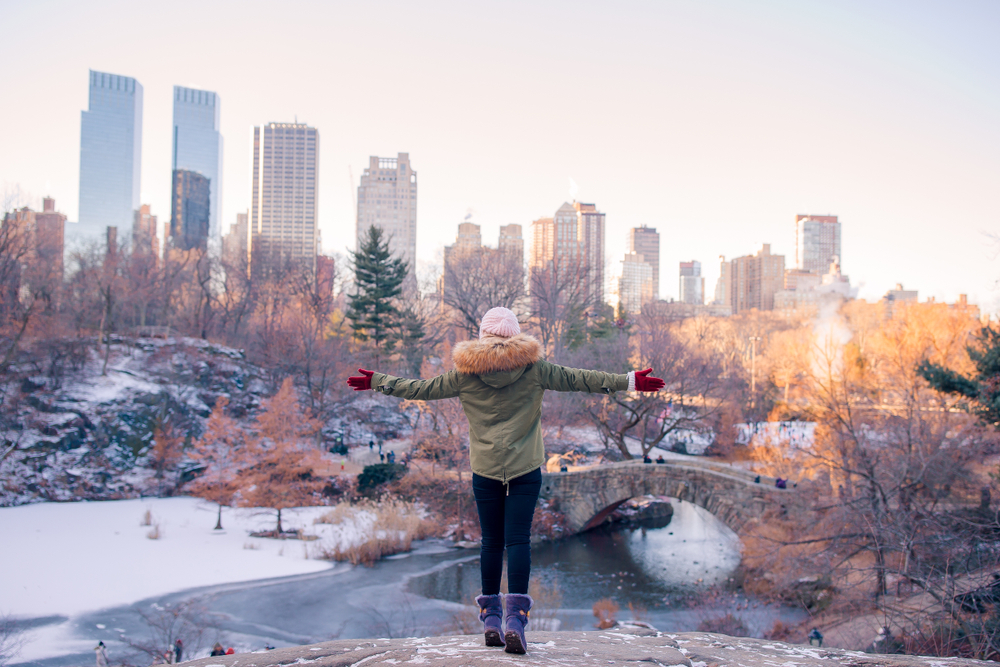 Average Winter Weather in New York City
Winter weather in New York pretty much has two main features: snow and wind. Snowfall in New York in winter is quite frequent and can often turn into snowstorms.
When coupled with the consistent wind, the snowfall tends to flurry and feel extra chilly. In other words, there's a good chance that you'll have a white Christmas in New York City.
Considering how far north the city is, New York in winter is quite cold. Between December and February, winter temperatures in New York typically range from 45 degrees Fahrenheit to 20 degrees Fahrenheit.
That said, there are often cold spells that cause the temperature to dip! Add wind chill, and it's very cold. Bottom line: be sure to bundle up as best as you can!
Average New York City Winter Temperatures:
November: 55°F high and 42°F low
December: 44°F high and 31°F low
January: 39°F high and 26°F low
February: 43°F high and 29°F low
March: 52°F high and 36°F low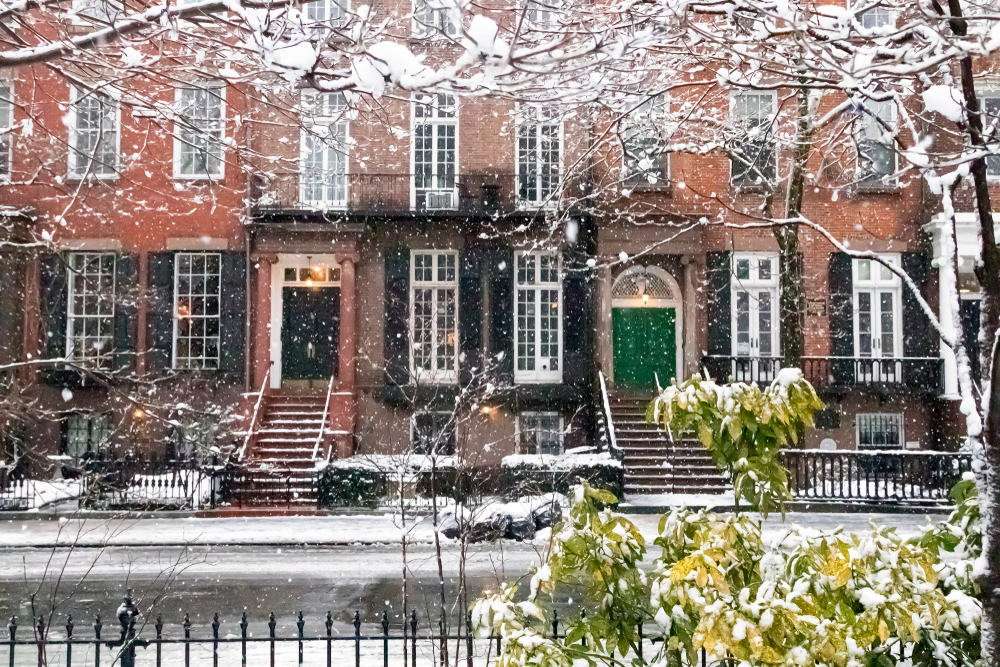 How To Get Around New York In Winter
Depending on where you stay in New York, you may find yourself within walking distance of all of the places you'd like to visit. But if you're trying to access locations that are too far to walk, Uber is always an option.
However, we highly suggest using the NYC subway. This extensive underground network can transport you to just about anywhere in the city while still allowing you to stay within your budget.
Each ride on the New York subway only costs a few dollars. But if you plan to use the subway continuously for your whole trip, consider purchasing the unlimited weekly Metrocard to be more money-conscious.
Either way, you will pay for your rides at the automated ticket machine or you can go to an employee at any ticket booth.
Download the NYC subway app on your phone before arriving so you have access to it at all times.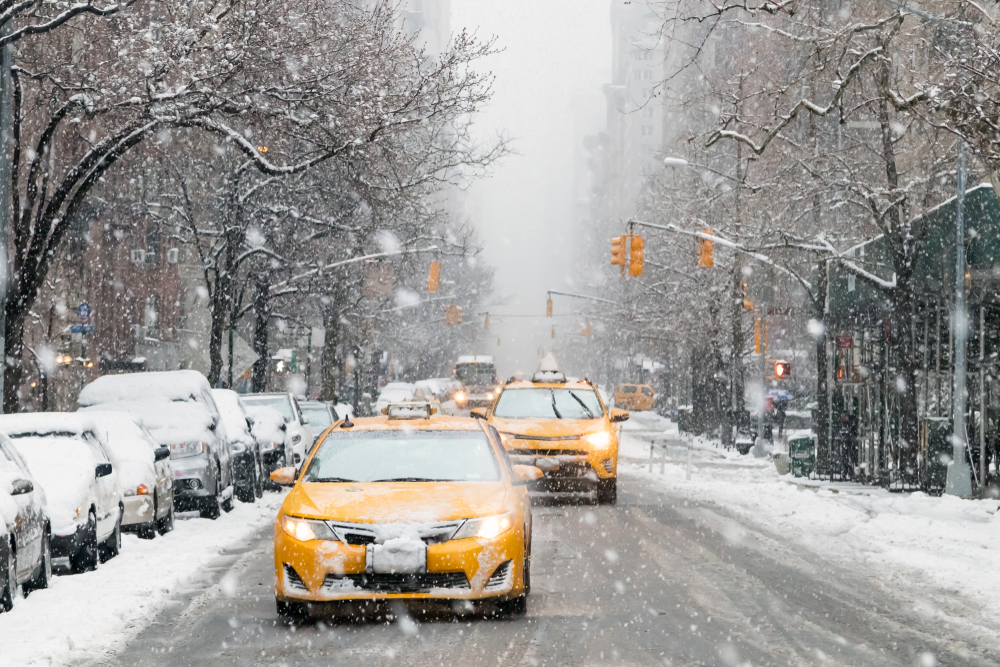 Where To Stay In NYC During Winter
During your time in New York in winter, you'll need a place to stay. Luckily for you, there are tons of great accommodations. If you are looking for where to stay in New York City, we have you covered!
1 Hotel Brooklyn Bridge
Overlooking the East River, 1 Hotel Brooklyn Bridge offers some of the best NYC skyline views. Just imagine watching the sunset over the city as you swim in a rooftop pool.
Other amenities include a spa, a fitness center, a bar, and multiple restaurants including one on the rooftop.
The hotel aims to be sustainable and energy efficient. Half the property was made with regional and reclaimed materials.
Check Rates: Booking.com
The Mercer
In SoHo, the Mercer is a luxury 5-star hotel close to Washington Square Park and Little Italy.
The stylish, loft-style rooms are spacious with flat-screen TVs, comfy beds, and marble bathrooms with free toiletries.
The hotel also has a 24-hour concierge service, a restaurant, a bar, a library, and a fitness center with trainers, massage therapists, and yoga lessons.
Check Rates: Booking.com
Hyatt Centric Times Square New York
If you want to stay right in the action, then the Hyatt Centric Times Square New York is a great choice for a hotel in NYC.
Located just around the corner from Times Square, this stylish hotel features a rooftop lounge with city views, an American restaurant, a 24-hour fitness center, and a 24-hour front desk.
Check Rates: Booking.com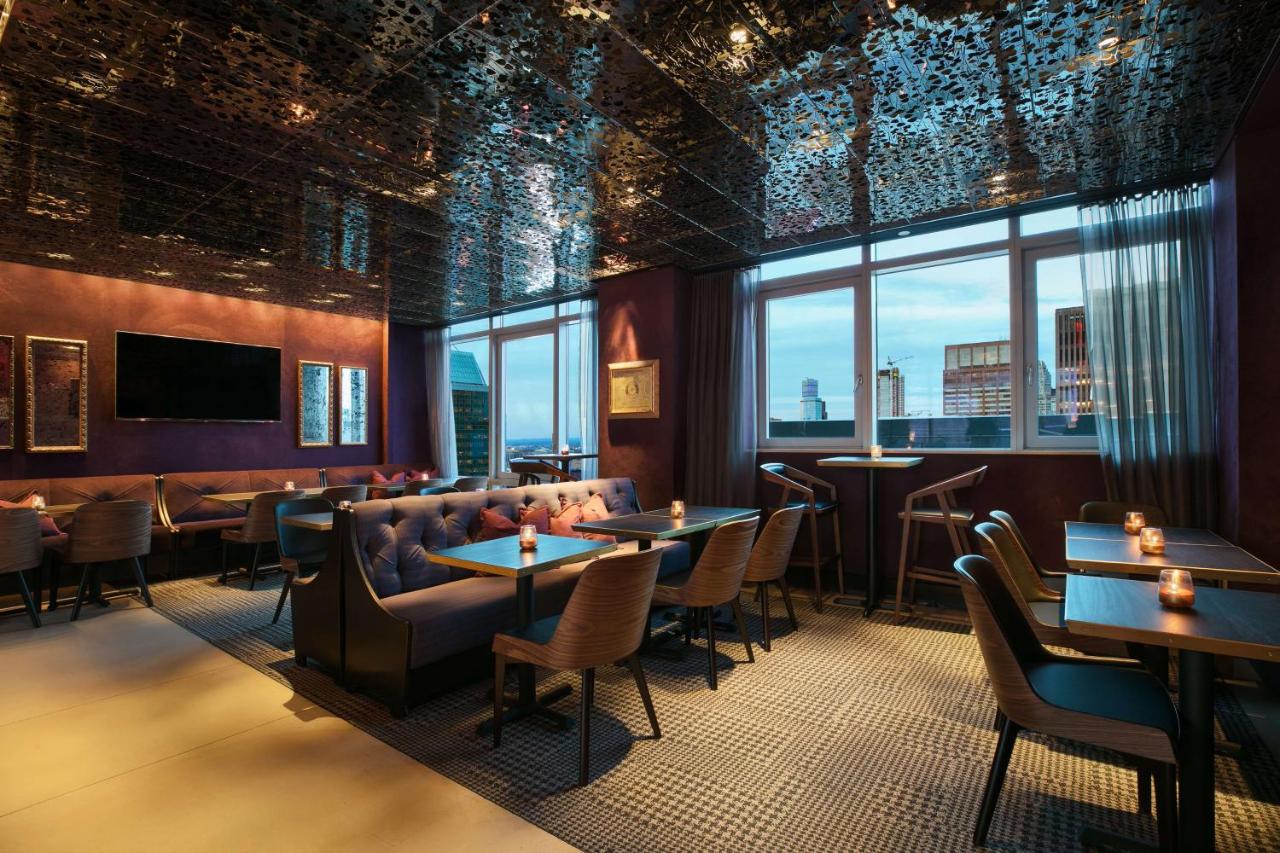 New York in winter is such a special time, and we hope you enjoy your trip! Between the snow and holiday spirit, winter in New York City is absolutely magical.
If you have any questions about New York in winter, leave a comment below!
Next, check out our weekend in New York City itinerary!