Are you looking for the ultimate guide to visiting New York in winter? This article has everything you need to know about winter in New York.
New York is a land of big dreams, tons of people, and magical winters. While summer, spring, and fall in New York are fantastic as well, there are so many special things to do while visiting New York in winter. While some are holiday-themed, others just embrace the chilly weather. Stare in awe at the iconic Rockefeller Plaza Christmas tree, try your hand at bumper cars on ice, and try to find the best hot chocolate of your life.
Terrence was actually born and raised in New York City, so he knows all that there is to know about winter in NYC (and, of course, the rest of the year as well). And Victoria has made countless trips to the famous Big Apple. We love visiting New York in winter – so much that we actually used to go every year! Now, it's your turn to visit!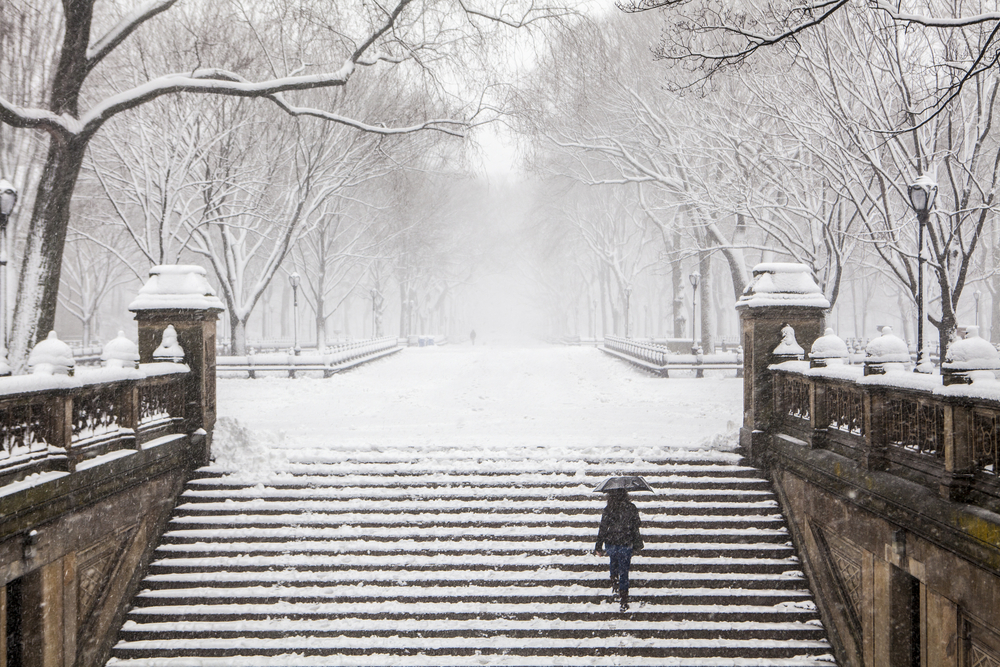 Is Winter A Good Time To Visit NYC?
Yes, New York in winter makes for a fantastic getaway. First of all, you'll likely get to experience Christmas in New York City, which is about ten kinds of amazing. And then, if you're hoping to save a little money, prices are quite a bit cheaper in New York in winter, particularly in terms of flights and hotels.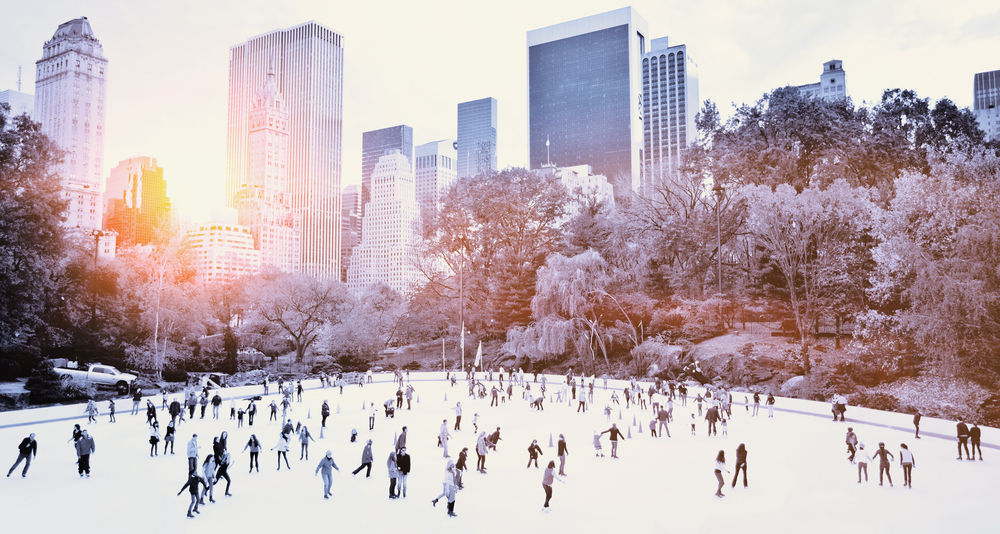 Average New York Winter Weather
Winter weather in New York pretty much has two main features: snow and wind. Snowfall in New York in winter is quite frequent and can often turn into snowstorms. When coupled with the consistent wind, the snowfall tends to flurry and feel extra chilly. In other words, there's a good chance that you'll have a white Christmas in New York City.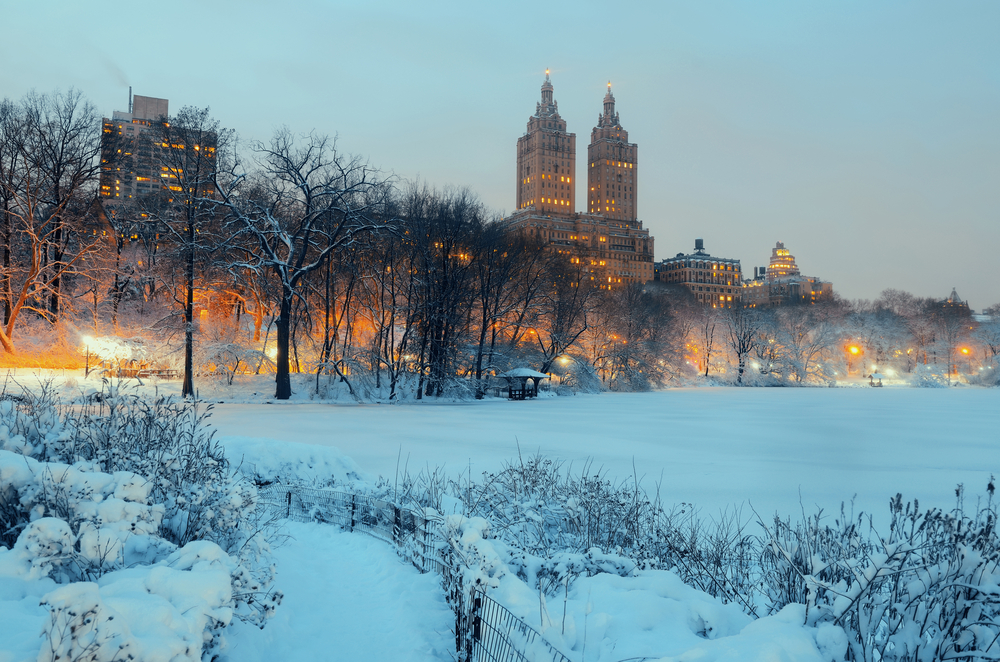 Average Winter Temperatures In NYC 
Considering how far north the city is, New York in winter is quite cold. Between December and February, winter temperatures in New York typically range from 45 degrees Fahrenheit to 20 degrees Fahrenheit. That said, there are often cold spells that cause the temperature to dip to just five degrees Celsius! Add wind chill, and it's very cold. Bottom line: be sure to bundle up as best as you can!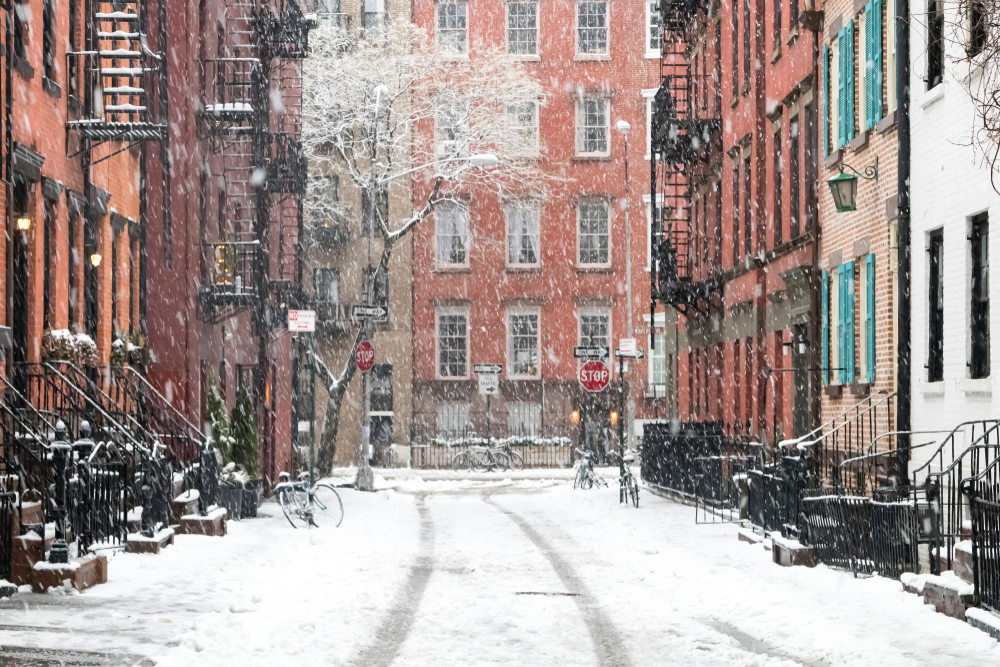 How To Get To NYC In Winter
If you are coming from out of state, you'll likely want to fly into New York City. There are a few different airports that give you easy access to New York City and all of its sites, including John F. Kennedy International Airport (JFK), LaGuardia Airport (LGA), and Newark International Airport (EWR). While JFK typically has international flights, LGA focuses on domestic flights and EWR has a combination of both international and domestic flights.
If you are a New York state local or if you are coming from one of New York's bordering states, you can also take a train or bus. If you're taking a train, hop aboard one of the many railway services, including Amtrak, Long Island Rail Road, Metro-North Railroad, NJ Transit, and Port Authority Trans Hudson, which can take you to Penn Station or Grand Central Terminal. As for the bus option, Greyhound is an effective choice.
Finally, you can also simply drive into New York City, which is a great option if you're planning on taking a New York road trip.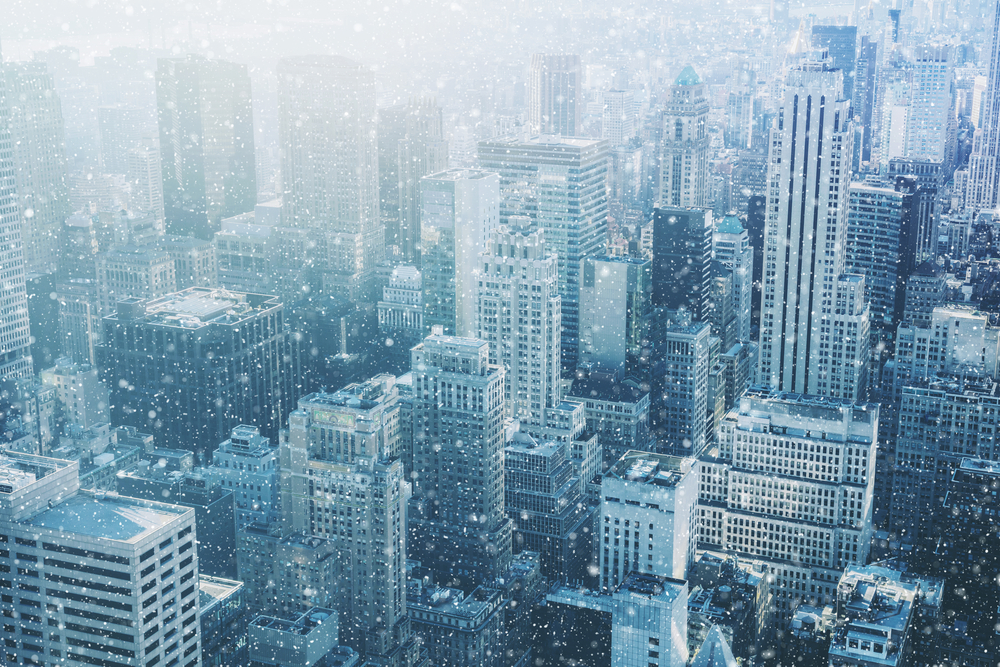 How To Get Around New York In Winter
Depending on where you choose to stay during your time in New York, you may find yourself within walking distance of all of the places you'd like to visit. But if you're trying to access locations that are too far to walk, Uber is always an option.
However, if you're willing to brave it, we highly suggest using the NYC subway. This extensive underground network can transport you to just about anywhere in the city while still allowing you to stay within your budget.
Each ride on the New York subway only costs $2.75 (but you do have to load at least $5.50 onto the metrocard). But if you plan to use the subway continuously for your whole trip, consider purchasing in the unlimited weekly Metrocard to be a little more money-conscious.
Either way, you will pay for your rides at the automated ticket machine or you can go to an employee at any ticket booth. Download the NYC subway app on your phone prior to arriving so you have access to it at all times.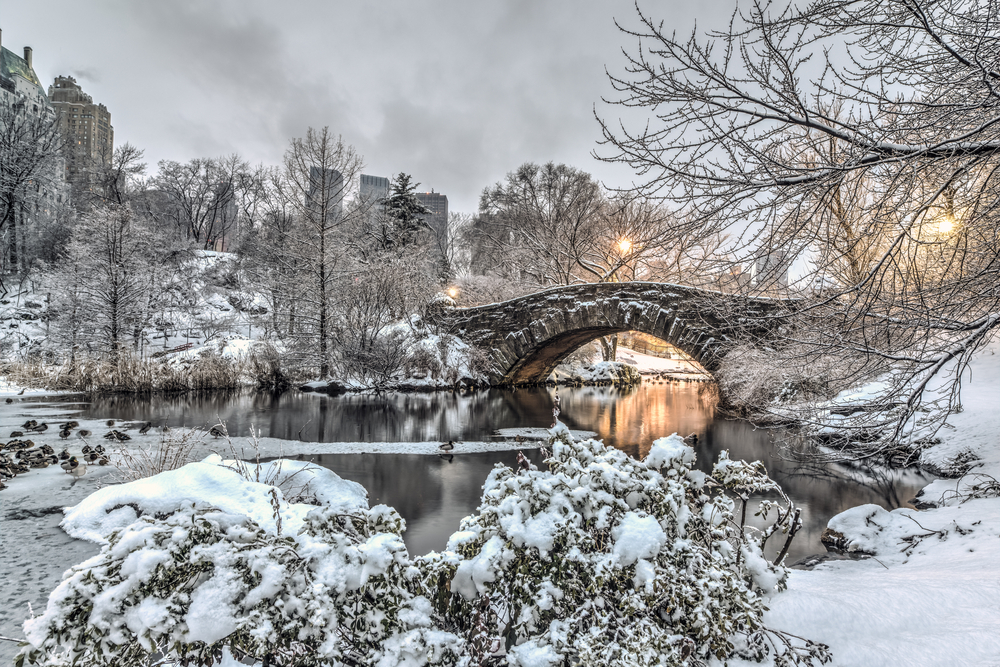 Top Things To Do In New York City During The Winter
There are so many things to do in New York City, regardless of the time of year. Whether you are spending one day in New York, four days in New York, or an entire week, you'll be able to stay busy. That said, there are so many special NYC winter activities that you simply have to take advantage of.
Stare In Awe At The Iconic Christmas Tree At Rockefeller Plaza 
Out of all of the things to do in NYC in the winter, checking out the Christmas tree at Rockefeller Plaza may be the most iconic. This towering Christmas tree is decked out in thousands of colorful lights each year. When you see it, your jaw will certainly drop open in awe, just like Kevin McAllister's did in Home Alone.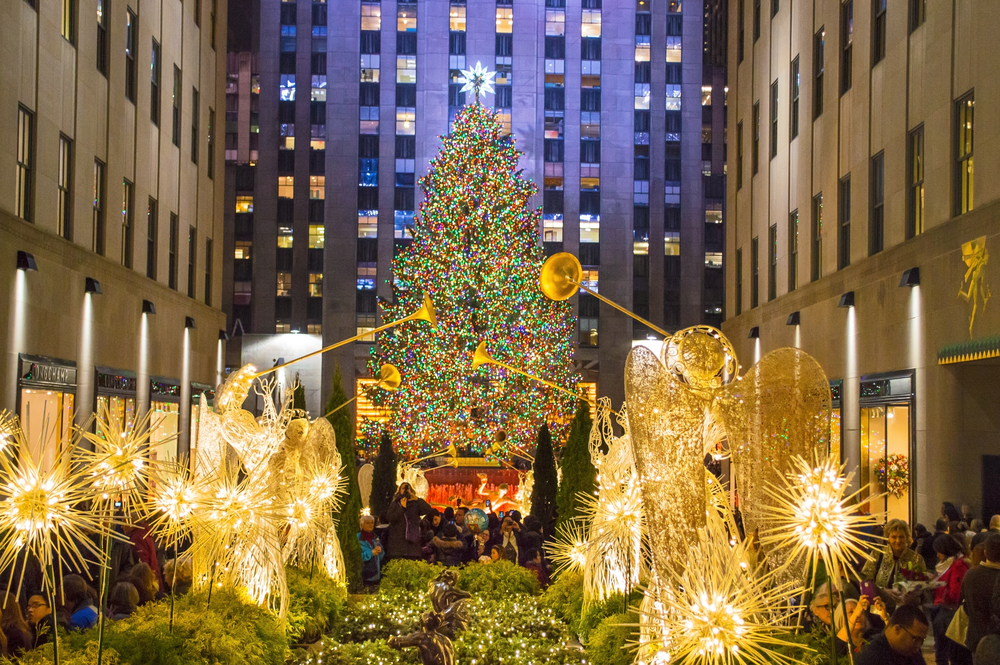 Ride Bumper Cars On Ice At Bryant Park 
When most people think of an ice rink, they think of ice skating. The winter village at Bryant Park has changed the game by allowing visitors to ride bumper cards on an ice rink instead. So unleash your inner child and skid, slide, and bump your way around the ice rink in your very own colorful bumper car! 
Grab A Cup Of Delicious Hot Chocolate
There are quite a few places in New York City that claim to have the best hot chocolate, not just in town, but in the world. Jacques Torres Hot Chocolate, Max Brenner, Dominique Ansel Bakery, and a few more hot spots all rival for the title. Basically, you'll just have to try all of them (and maybe a few more) to decide which chocolatery really deserves the title of the best hot chocolate in New York City. 
Watch The Ball Drop At Times Square on New Year's Eve
Arguably, watching the ball drop at Times Square on New Year's Eve is one of the most overrated things to do. You literally stand in the cold (and potentially rain and snow) for hours, just to see a random shining sphere drop a few feet. That said, for many people this activity has been written in permanent marker on their bucket lists, so feel free to take part if you would like.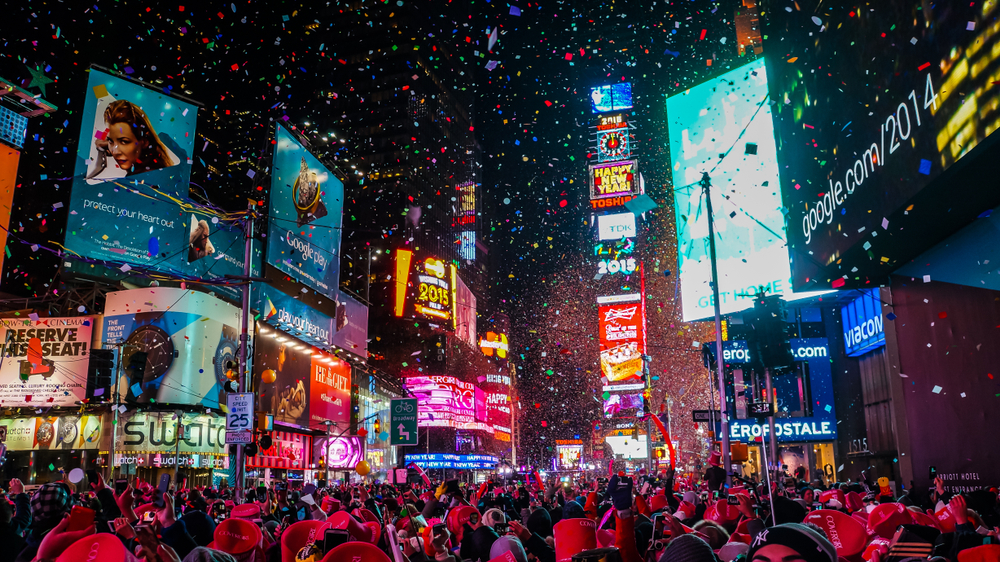 Embrace Everything Winter Has To Offer At The Central Park Winter Jam
The largest park in New York City becomes a winter wonderland each February during the Central Park Winter Jam. Do all of your favorite snow-focused activities, including sledding, snowboarding, and ice skating. And, yes, the coordinators make sure that if the sky doesn't provide the snow, they will provide artificial snow for you to enjoy.
Snag A Seat At New York Fashion Week 
Twice a year, New York Fashion Week takes over the city – and one of those times just so happens to be during the winter, February specifically. So if you can, grab some tickets to some of the fashion shows that are open to the public to see what the latest styles are and stay ahead of the ever-changing trends.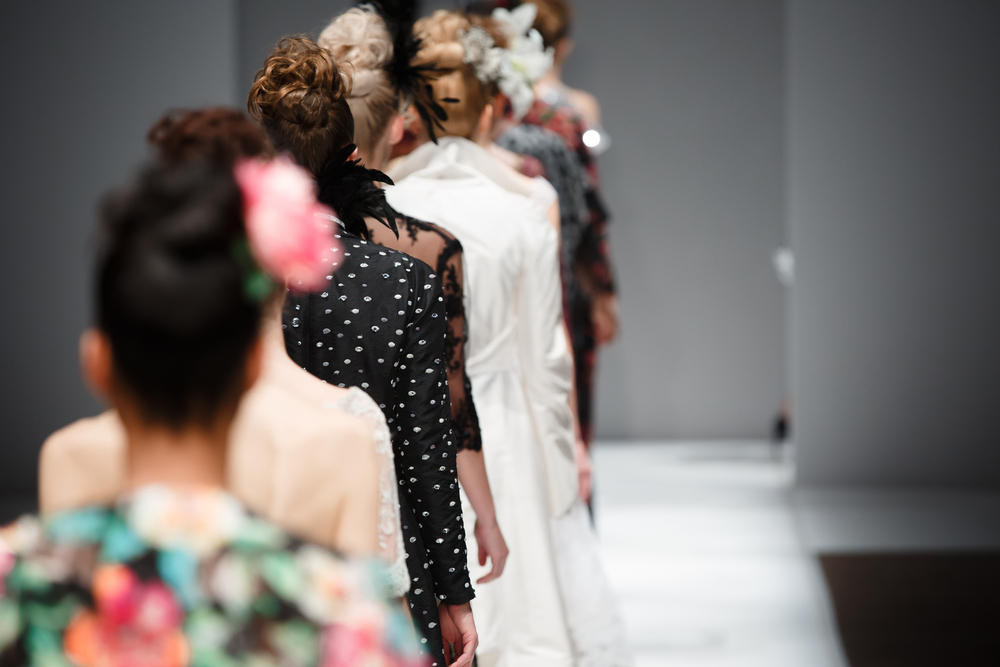 What To Pack For New York In Winter
If you are heading to New York City in the winter, there are a few packing tips we suggest you adhere to! Visiting NYC in winter is quite enjoyable and magical, but you need to stay warm and dry. Since it is New York City, you will also want to do all these things while staying ahead of all of the fashion trends (especially if you're going to visit New York Fashion Week).
Dressing in layers is key! This way, you can easily go from warm out on the streets of New York City to comfortable inside a building. If you get too warm or too cold, simply add or take away a layer until you reach the ideal temperature for you!
Both times we have visited New York in winter, we packed our entire wardrobe in carry-on luggage! If you want to pack in a carry-on, know that it is very doable. If you want to bring a checked bag, that just means you'll have more space to carry everything you would like to bring.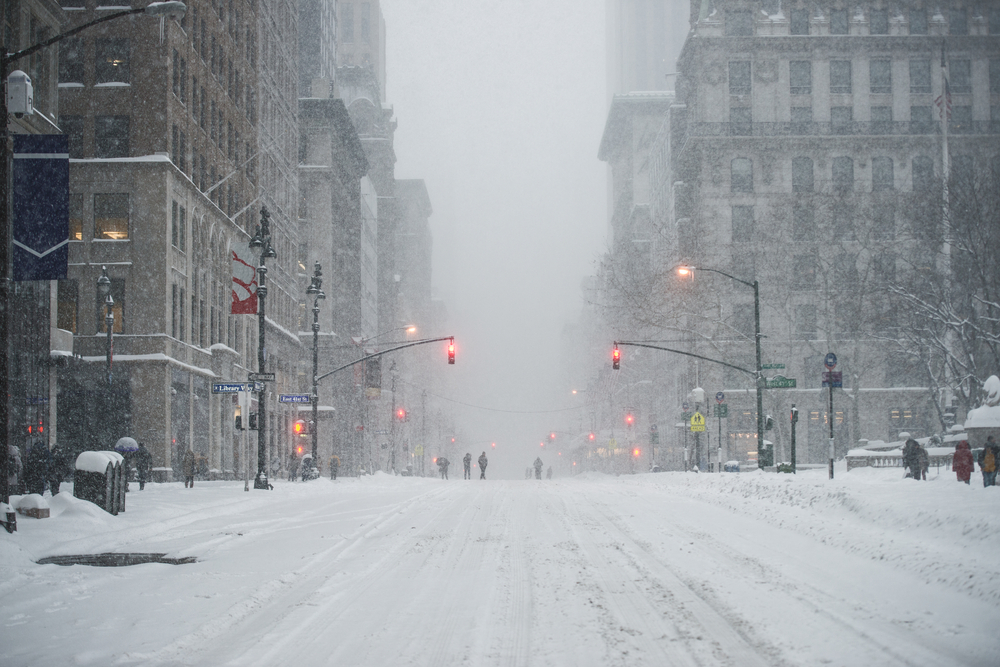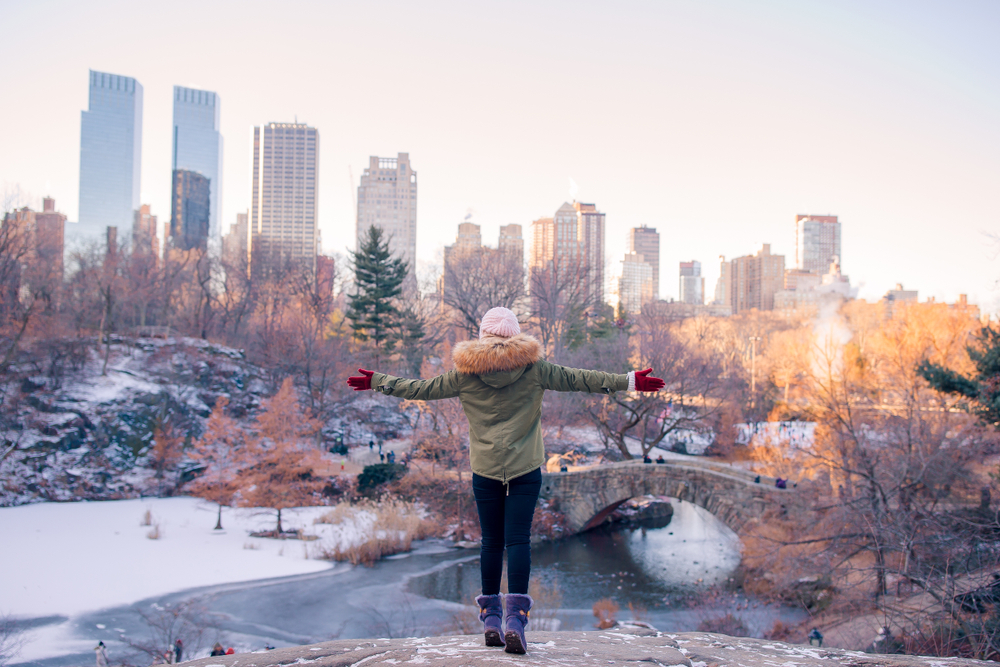 Where To Stay In NYC During The Winter
During your time in New York in winter, you'll need a place to stay. Luckily for you, there are tons places. If you are looking for Where to Stay In New York City, look below!
Loft on the Lower East Side
The goal of many Airbnbs is for the guests to feel as if they're living like a local. This loft on the Lower East Side does exactly that. Between the exposed brick walls and close proximately to a subway station, you'll easily be able to picture yourself as a young adult chasing your dream in the big city of New York. 
Swiss Chalet on the Upper East Side
This Swiss-style chalet on the Upper East Side is a fantastic place to stay during your time in New York in winter. The cozy feel of this Airbnb that radiates from the warm wood and indoor fireplace is perfect for warding off that winter chill. Plus, it's nicely situated a couple of blocks away from the hustle and bustle of the city, so you can easily escape it or venture inside of it, depending on what you're feeling.
Cottage By The Water in Queens
You don't have to stay in the middle of New York City in the visit. You can book yourself an oasis away from the excitement, and this cottage by the water in Queens is a fantastic option. This little cottage just exudes calming vibes – from its white-focused color pattern to its natural lighting to the calming waterfront view.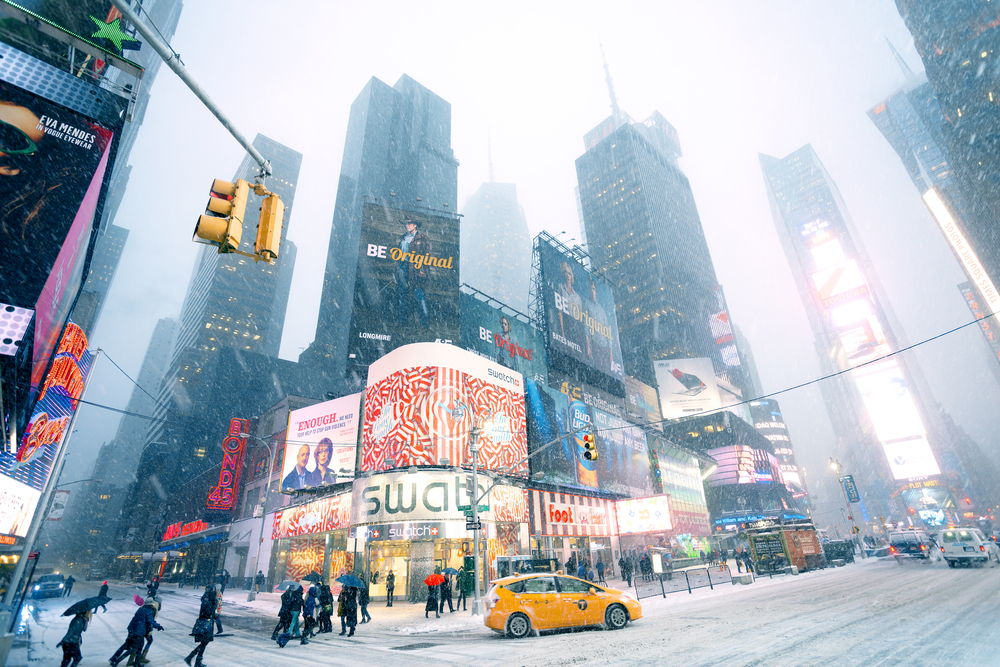 New York in winter is such a special time, and we hope you enjoy your trip! Between the snow and holiday spirit, winter in New York is absolutely magical. If you have any questions about New York in winter, leave a comment below!