When friends ask me when is the best time to visit London I must admit I find it hard to answer. I've been to London a fair few times, all seasons, and have friends who live in London and we all have different answers.
When to go to London is in my opinion an entirely personal preference. It depends on so many things, like what you want to see, whether you have children and your budget.
The best time to go to London is in essence the time that works for you. London is nearly always busy and whenever you go the weather is likely to be changeable so pick a time that works best for you and your circumstances.
If this if your first time visiting you might like my 4-Day London Itinerary For First Time Visitors.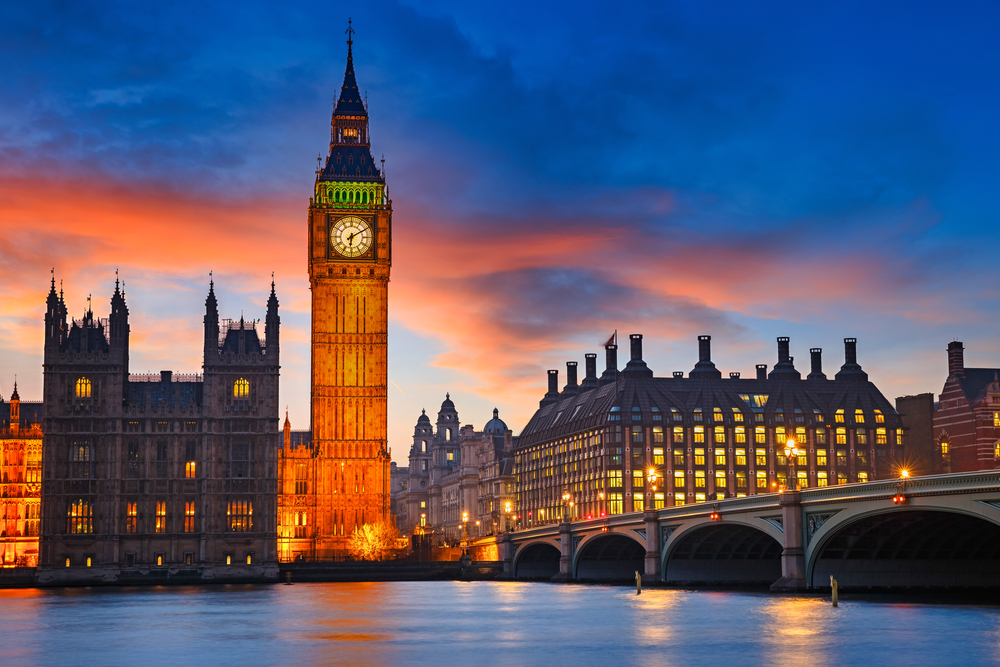 When Is The Best Time To Visit London
Now even though I said there is no best time to travel to London most agree there are months that are better than others.
If you don't have children or aren't dictated to by school holidays, the best time to vacation in London is May, early June, or September. In these months the weather is neither too hot nor too cold, the U.K. school holidays haven't started yet and you will find most places open.
If you have children go as soon as they break up in summer or go over the Easter or October break. U.K. school holidays tend to start around the 20th of July which is much later than say the states for example.
Worst Time To Go To London
In my opinion, the worst time to go to London is summer. Firstly it is so crowded, especially in the tourist areas and you will often find yourself fighting through large groups to get on the tube for example.
And while the U.K. is not known for its heat it can get hot and if you are there during a heatwave it's unbearable. U.K. buildings are designed to keep heat in and none of them have air-conditioning, or at least very few. It's like you can't escape the heat.
To counteract the heat people open their windows but there are no fly screens so it is bugs everywhere. Now the English seem to be O.K. with this, however, I found it intolerable. When it's hot London gets very very stuffy, I remember it was so hot one time they were handing out water on the tube trains.
You would think as a Floridian I would be used to the heat and I am, but there is something about the heat in the U.K. that is just different. Summer in London is not something I want to experience again.
If this is the only time you can visit take a portable fan and try to book somewhere with air-conditioned rooms.
If you are wondering where to stay in London this article might help. Where To Stay In London: Best Hotels And Areas.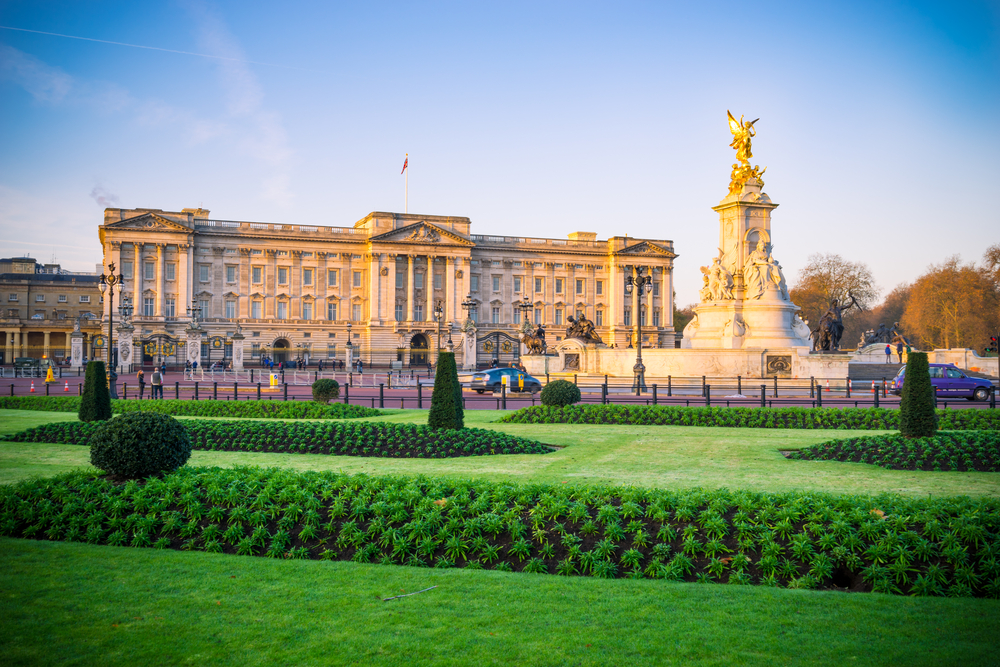 What Is The Cheapest Month To Travel To London?
The cheapest time to visit London is the winter, outside of the Christmas holidays of course. But let's make this clear London, like most other capital cities is not cheap.
If you are travelling on a budget the cheapest month to go to London is February, outside of valentines. January, outside of the January sales time is also cheap, November or early December. You will also find October the best time to visit London if you are looking for a bargain.
What Month Is The Best Weather In London?
Now if you know anything about the weather in England you know that it is unpredictable. It is not rare for it to be bright sun one minute, snowing the next, then sleeting, then back to sunshine all within a few hours.
English people are pretty used to this and will often go out with a T-shirt and a sweatshirt and a raincoat 'just in case'. Whenever you visit London be prepared for all weather types and check the forecast for the day, don't assume what you see in the morning is how the weather will stay.
Saying that though when I asked my U.K. friends for the best month to go to London for the best weather they said June. June was followed by September these months tend to be the most predictable with pleasant sunshine and not so much rain.
When visiting London remember that England is so green because it rains a lot so you will be very lucky if you go and don't get caught in a rain shower.
The good thing is though that London never really gets that cold and while it does sometimes snow it's not regular and is soon gone.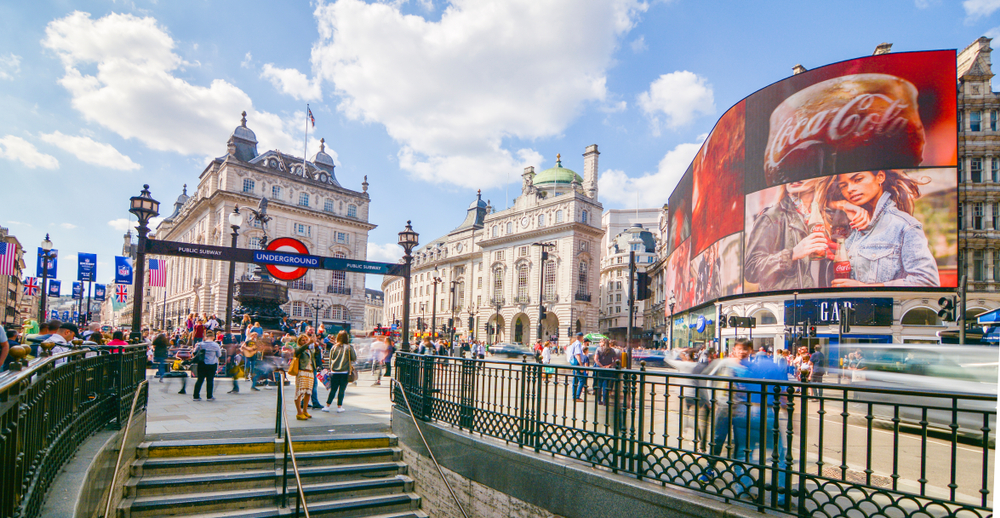 High And Low Season For London
Like most major cities around the world, you will never really find a low season in London but there are for certain busier and quieter times.
The off-season in London tends to be the winter months outside of the Christmas holidays. November and February are probably the least crowded time to visit London. If you are looking for a bargain best season to visit London is the winter.
The high season in London is the summer especially from late July through to the first week in September. This is the time when the U.K. school holidays are.
Visit London In Summer If You:
Want to see Buckingham Palace? Summer is the only season you can do this. Not only that summer is the only month where you will find everything open fully in London.
Summer is the best time of year for London sightseeing as everything will be open some with extended hours. This is also the time of year when you will find open-air concerts and lots of outdoor attractions.
The best weather months in London are in the summer but it's the U.K. so nothing is guaranteed.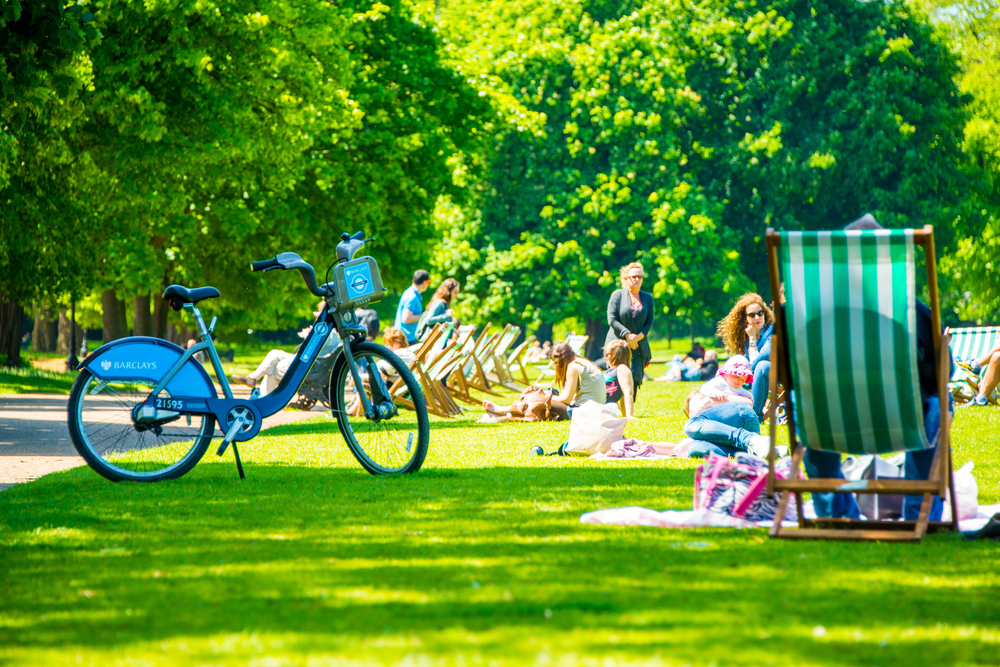 Visit London In Winter If You:
Looking for a bargain then I suggest you travel in the low season in London. This is the cheapest time to visit London.
You will also find this the least crowded time to visit London. Outside of Christmas festivities and the January Sales winter in London is very low-key.
You will find some of the attractions have limited opening times with some only open on weekends but other than that you won't find a lot of difference.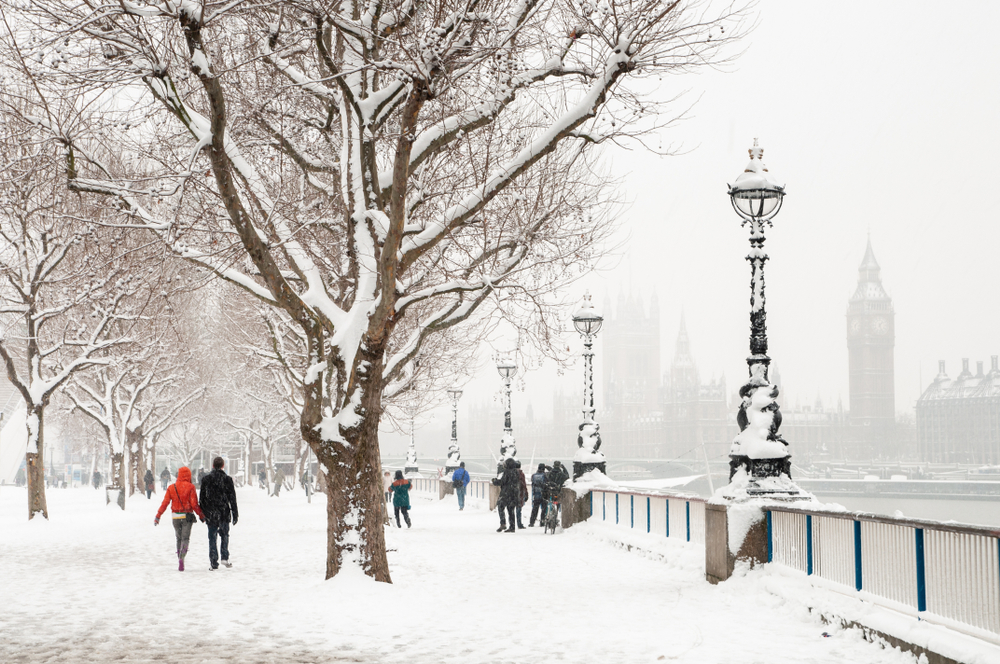 Visit London In Fall If You:
I have to say I love London in the fall. While the U.K. isn't known for its fall colors per se if you time it right you can catch the trees in glorious color. London looks magical in the fall.
What you might also find is foggy mornings and I don't know about you but London in the fog is all the vibes. There is nothing like walking up some of those ancient foggy London streets.
Fall can also be the best time to visit London for a great deal. It's also the best season to visit London for quieter streets.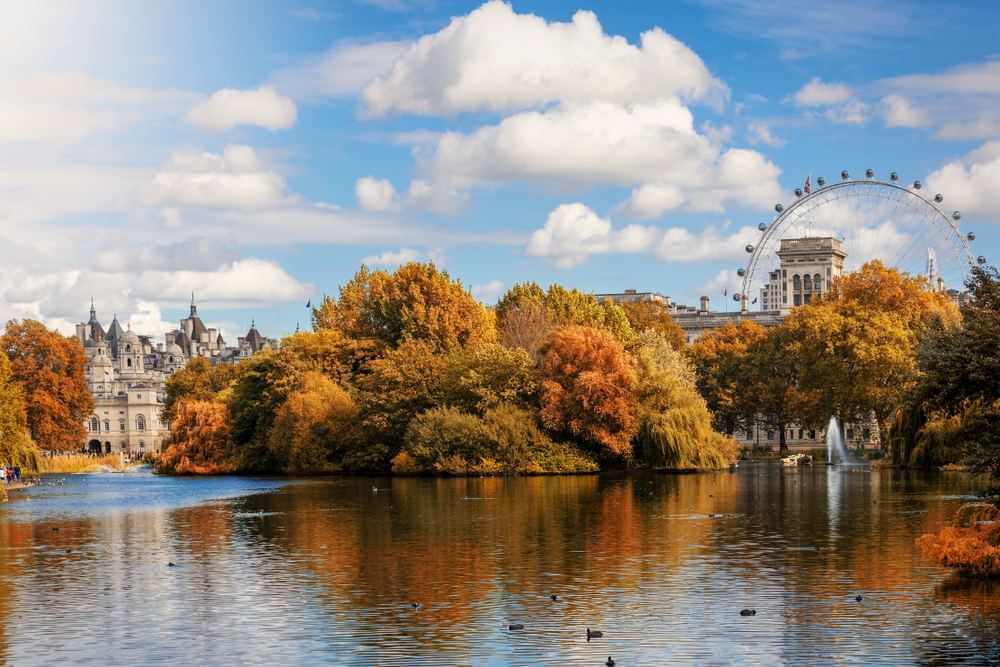 Visit London In Spring If You:
If you are really not sure when to go to London go in spring. Spring is my favorite time to visit London it's just full of flowers and so pretty.
While the London tourist season begins you will still find it not as busy and attractions are likely to start to have longer opening times.
Some of the best weather months in London are in spring in particular June. If you haven't visited the U.K. let me tell sping in this country is rather special. After months of what can feel very gloomy the country and its people wake up and celebrate.
Spring in my mind is the best time of year to travel to London.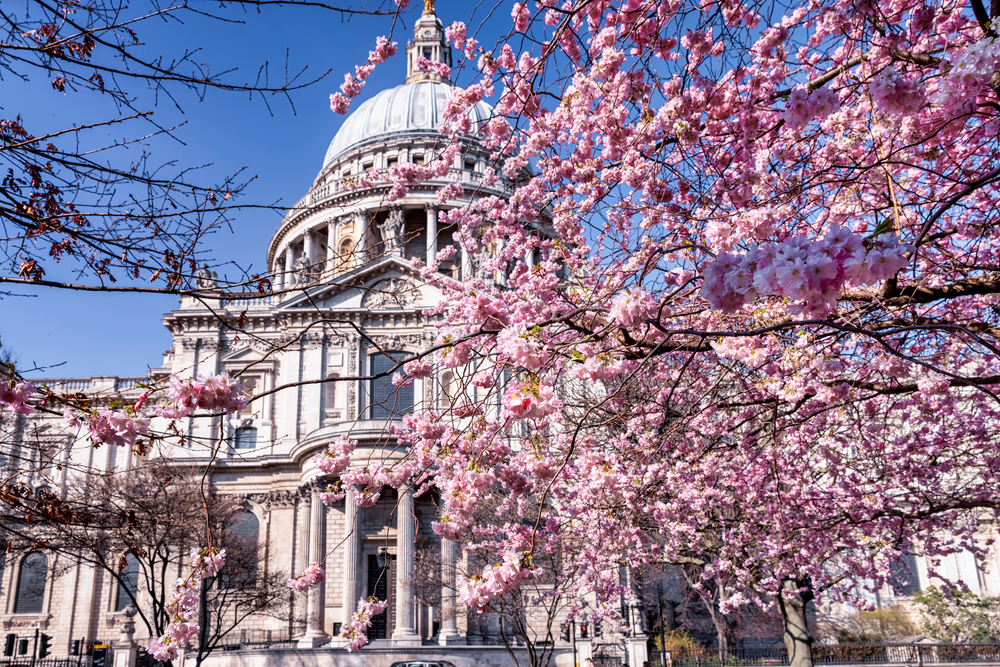 When To Go To London By Month:
The best month to visit London is perhaps something we will all have different thoughts on. So to make it easy I will break down visiting London month by month.
The best time of year to go to London is so subjective so hopefully, this list will make it easier for you to decide.
London In January
If you are looking for the least crowded time to visit London then January might be the month for you. While the main shopping districts can be busy with the January sales you will find after the first week of January it will get quieter.
It can get cold in January and expect rain. The average low is 4°C and the high at just 9°C and January in London sees 12 days of rain.
In terms of events the London Short Film Festival takes place in January and Hogwarts in Snow at Warner Bros Studios is still happening but you will need to prebook tickets for this well in advance.
The London off-season is also the time you are likely to find an accommodation bargain. Do expect shorter opening times at attractions and some may be closed.
London In February
February in London sees temperatures hovering between 5°C and 9°C so it is still cold. On average there are nine days of rain so you will need a waterproof.
This is the best time of year for London if you are looking for quieter streets and bargains. February is definitely the off-season in London.
The middle of the month sees London Fashion Week and the Chinese New Year celebrations are always fabulous.
If you don't mind the rain and cold this is the best time to visit London. This is also the best time to visit London and Paris especially if you are after a romantic break.
London in March
March for me is a time when London starts to wake from its slumber. The days start getting longer the temperatures a between 6°C and 12°C and the tourist numbers begin to rise.
Considered the shoulder season you will see prices start to rise but bargains can still be found. Attractions will start opening longer but some might still have restricted hours.
What I will say is if you are coming to London in March prepare for any and every kind of weather, sometimes it will be bright sunshine other days it will snow. The weather in March is very unpredictable.
As far as events go the Patrick Day Parade is always tremendous and the historic Oxford and Cambridge boat race takes place on the River Thames. The London Games Festival also takes place towards the end of March.
Towards the end of March, you are likely to also see tulips and daffodils blooming. This adds to the already beauty of this city.
If you wnat to brighten up your stay here are the 10 Prettiest Streets In London you can visit.
London in April
April in London beckons in slightly warmer days with highs of 15°C and lows of 9°C. Expect rain though, April can be a rainy and stormy month.
The London tourist season starts to kick off and you will find things a little busier than in previous months but nothing like the summer peak season.
I find April perfect walking weather and walking along the river Thames or in one of the parks at this time of year can be beautiful.
April in London may be busier over the Easter period. If you can travel outside of this holiday then do. Some of the places especially Covent Garden go all out with some lovely Easter displays.
The London Marathon also takes place in April. There might be road and tube closures around this time so do check that.
All in all, I think April is one of the best times to travel to London.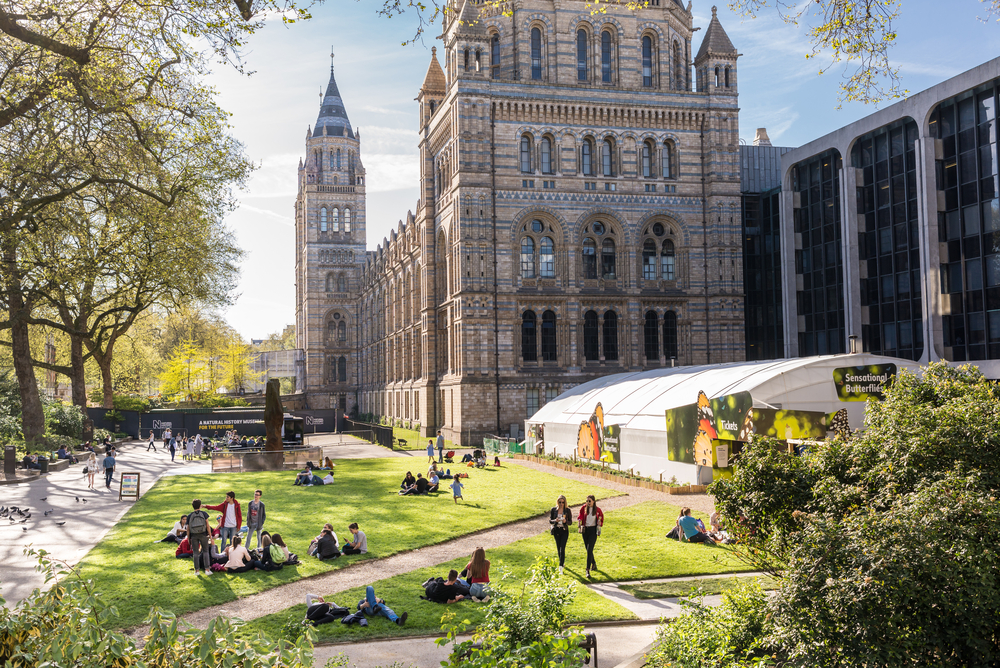 London In May
With highs of 18°C and lows of 10°C May can be the best month to visit London. I feel like in May you get the best of all worlds. The weather is good, most things are open and the crowds are modest.
What I love most about May in London though is all the flowers. Spring is in bloom in all her glory in May. The Chelsea Flower Show takes place in May.
It is the perfect month to see London from the water too as it won't be as cold as it can be in earlier months. The May bank holiday and spring half-term are normally towards the end of May so keep that in mind.
London in June
Summer has started and the temperature can reach low 20's°C by the end of June. When I was last year there was a heatwave in June with temperatures reaching the 30's°C but this rare.
The crowds start to throng in and towards the end of June if you are like me it can become unbearable. If you can I advise you to walk around as much as possible as the tube trains can be a challenge.
On the upside everything will now be fully open, outdoor events and music festivals start happening and London in June becomes a happening place. Events include London Gallery Weekend, Taste of London, and of course the fabulous Royal Tropping Of The Colour.
London has so many Instagrammable spots so make sure you visit them.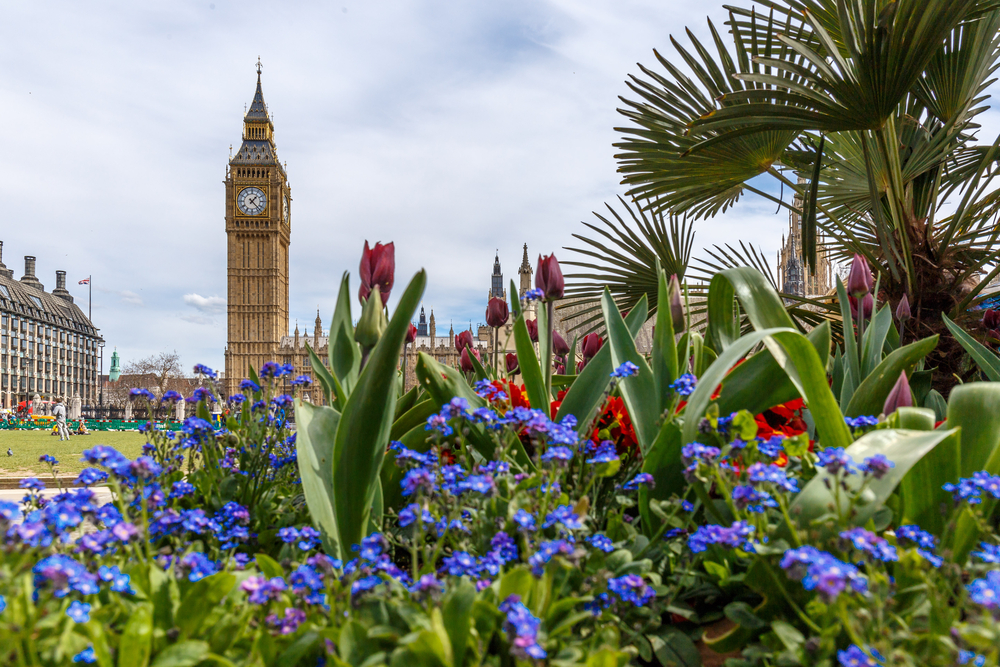 London in July
If you thought London was busy before get ready for what is probably one of the most crowded months. Temperature ranges between 15°C and 23°C. July tends to be one of the least rainy months in London.
You will find music festivals galore, the Wimbledon tennis championship, and of course it's Pride month. London is very LGBTQ+ friendly and expect to see fantastic colorful displays celebrating all over the city. Buckingham Palace also opens its doors in July.
If you want to see London and its busiest and most vibrant this is the best time of year to go to London. July in London is very vibrant.
London in August
August is the main holiday month in the U.K. The children have the whole month of August off school so expect the crowds to be at their worst. The temperatures are the same as in June but prepare for everything this year August felt like autumn.
Everything will be fully open and in full swing with longer open hours. The nights are also light with the sun starting to set at 8 pm.
The main festival is the Notting Hill Carnival, but expect lots of other outdoor activities happening.
This is the best time to visit London If you want to make sure you have long days to do everything. For example, The London Eye is open until 9.30 pm in August.
August in London consists of long days and warm weather. It is peak season in August.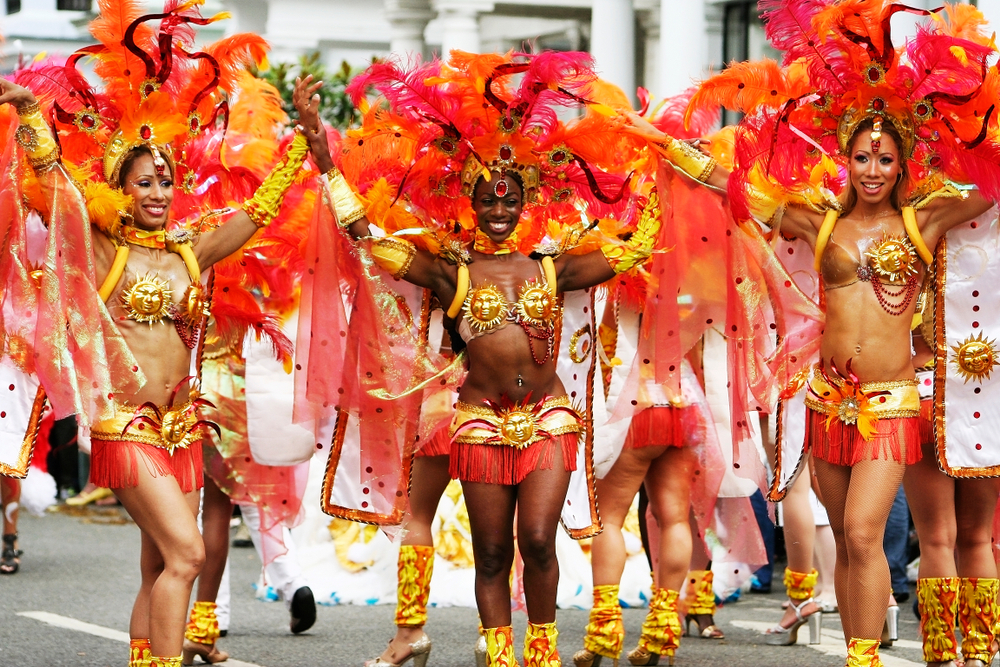 London in Septemeber
I feel September in London is one of the underrated months. Early September can be really nice and while there are crowds they are nothing compared to the months before. Temperatures can range from 13°C to 20°C.
You might see some of the tree leaves start to change color towards the end of the month depending on the weather. It really is perfect walking season in September.
You will find you don't have to book in advance for attractions like Westminster Abbey and the Tower of London as crowds start to die down. It is also the perfect month to take day trips from London. Bath, Oxford, or Stonehenge as things are still open but there are fewer crowds. There are also so many castles you can see a short distance from London.
Open House London happens in September which is a time when places often closed throw open their doors. London Fashion Week also makes a comeback and the London Design Festival is in full force.
I think September is the best time to travel to London.
London in October.
October in London will start to see temperatures drop with highs at 16°C and lows of 10°C. October tends to be lovely or wet and gloomy both have a certain appeal.
If you are looking for Fall foilage this is when you will find it but like I said it's not what London is known for a walk through Hype Park during this time can be beautiful.
October is Black History Month which is celebrated across many London locations as is Diwali with a festival in Trafalgar Square. And of course, there are Halloween celebrations with things like Hogwarts After Dark and Dark Arts At Warmers Brothers Studio.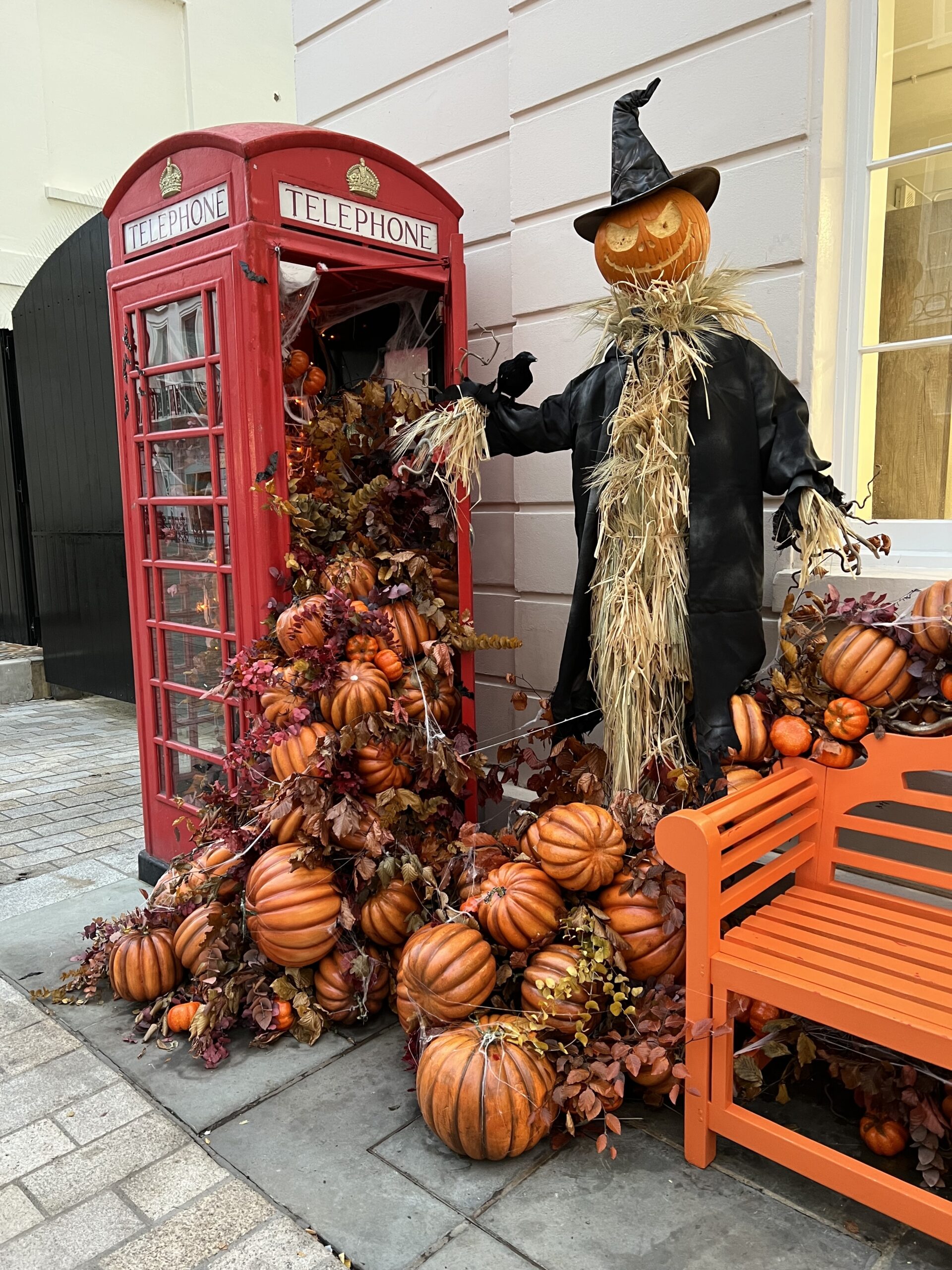 London in November.
We are now well and truly into the low season in London. November can be the cheapest month to go to London.
November in London sees temperatures range between 7°C and 12°C and you can te up to 10 rainy days. If you love gloomy overcast weather November is the perfect time to visit.
The sun starts to start at 4.30 pm so cozy nights are a must at this time of year. Bonfire Night happens on 5th November so expect lots of fireworks around this time. The Lord Mayors Show and Remembrance Day take place in November too so if you like pomp and ceremony you will love November.
Christmas lights also start to go up in this month and you will see Christmas celebrations at places like Harry Potter World and Kew Gardens begin. The EFG London Jazz Festival also takes place in November.
November is the best month to go to London if you want to avoid the crowds as it is probably one of the quietest months.
Take a look at The Ultimate Guide To Visiting London In Winter.
London in December.
December in London can be cold or quite mild. Temperates range from 5°C -9°C but expect fluctuations. You may have some snow but It's not very likely.
Nights start to get dark before 4 pm but you won't mind so much as there are twinkly lights everywhere. The Christmas displays in London especially Covent Garden are very special.
While English people are not necessarily known for their celebrations I have to say at Christmas they go wild. London definitely takes on a different feel around Christmastime. I just love London in December.
Expect Christmas events everywhere you look with cute markets and pop-up food stalls taking over most of the parks. A lot of offices close over the Christmas and New Year season so you might find it busier and while none of the tourist attractions close expect things to take on a different pace.
On New Year's Eve, Trafalgar Square becomes the focal point and things can get wild and very busy so if this isn't your vibe stay away from the area. There is also a huge firework display which can best be viewed on either side of the river between the Westminster and Waterloo bridges, the nearer you are to hear Big Ben strike midnight the better.
If you like to party then London will welcome you with open arms. Christmas in London really is rather special.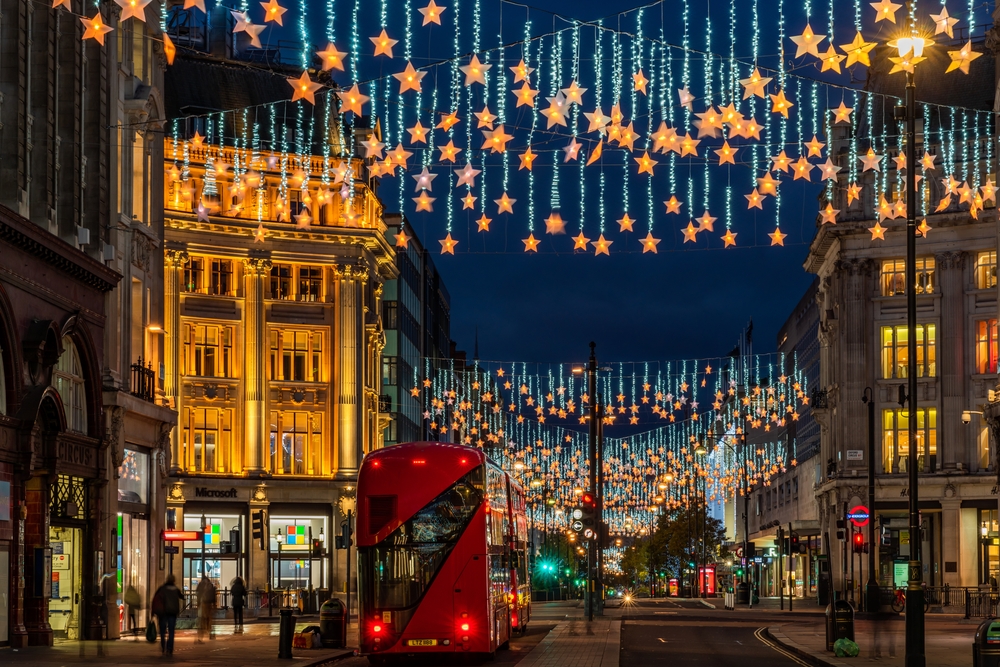 As you can see when it comes to the best time to visit London really all it boils down to is personal preference and budget. Whether you visit in London off-season or during the high season in London you will have a great time.
I hope this article has helped you decide when is the the best time of year to travel to London. There is really no worse time to go to London in my opinion. The best time to vacation in London is when you can.
I hope you have the best time and please ask if you have any questions.