Are you looking for the best Arizona road trip itinerary? Well, you are in the right place! Taking a road trip through Arizona is a great way to see one of the most beautiful states in the entire USA! We did this Arizona road trip as a family of six ranging in age from 16 to 60, so our road trip route is tried and true to please travelers of all ages.
We have also completed this Arizona road trip on our own as a couple as well so no matter the group you are with, you will love this itinerary. Although our post reflects an Arizona 5 day itinerary, you could shorten it for a 4 day Arizona itinerary or lengthen it for an Arizona itinerary in 7 days. It all depends on your plans and how much time you have to explore this beautiful state!
First we will share our recommended 5 day Arizona road trip itinerary, including where to stay at each location, and then we will share insider tips and tricks for planning the perfect vacation in Arizona. Arizona has so much to offer so with a little bit of planning, you will be on your way to creating your dream trip.
Looking to save money on your trip to Arizona? Get a FREE $55 Airbnb coupon by using our code when you book!  The best part? We give suggestions to our favorites in this post!
This is truly one of the Best Road Trips In The USA so you are in for a real treat!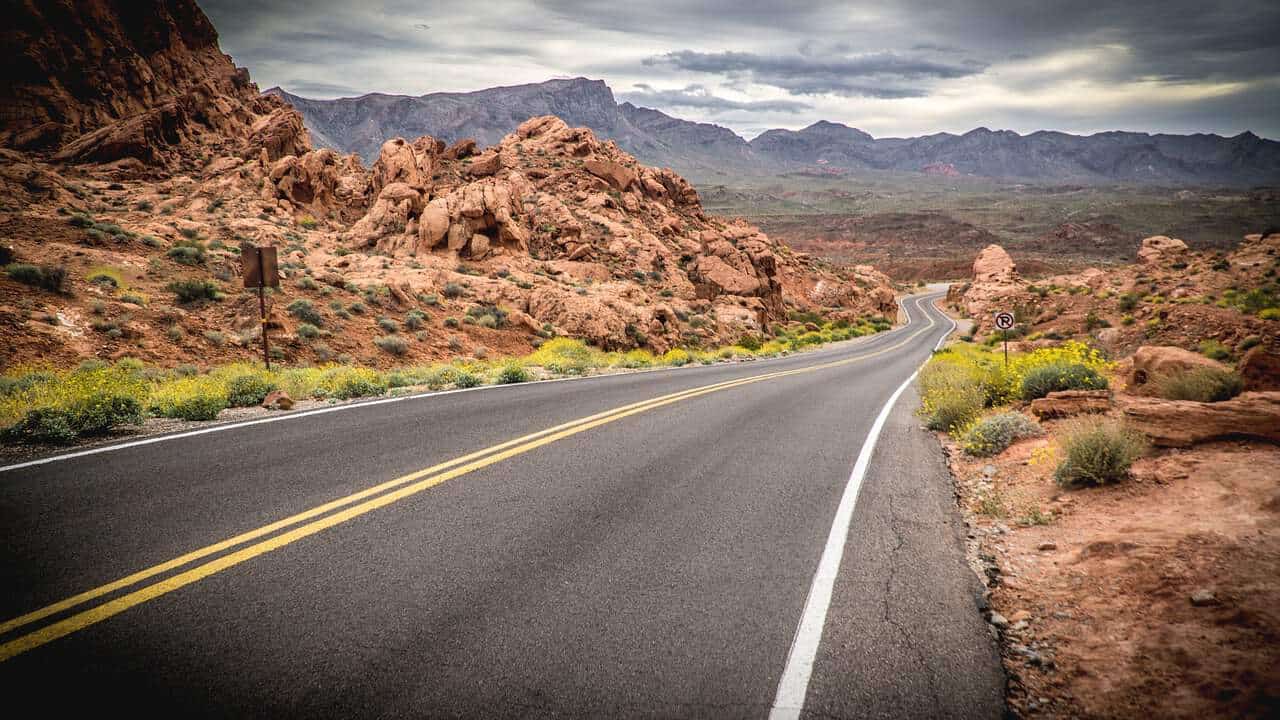 The Ultimate 5 Day Arizona Road Trip Itinerary
Begin Your Arizona Road Trip By Flying Into Las Vegas
Begin your Arizona road trip by flying into Las Vegas because it is centrally located to all the cool places you are going to want to visit. Phoenix is often much more expensive to fly into and Las Vegas, although not in Arizona, has tons of affordable flights from everywhere on the planet each and every day! This is very similar to our Grand Canyon Road trip!
Las Vegas is the perfect starting point for your Arizona 5 day itinerary. If you choose to fly into Phoenix, you can still complete this itinerary, but you will just do it in reverse order by visiting Day 3-4 first and day 1-2 second.
If you have a few extra days, you can start or end your trip by spending time in Las Vegas. It has so much to offer beyond just gambling and drinking and can be a great family-friendly destination. We recommend checking out Skyscanner to find the best and most affordable flights into Arizona.
We use this tool to discover the best flights for our trip because you can easily compare rates.
Where To Stay In Las Vegas:
Best Experience: The Venetian. Check Rates: Booking.com | Hotels.com
Affordable: Hilton Garden Inn Las Vegas Strip. Check Rates: Booking.com | Hotels.com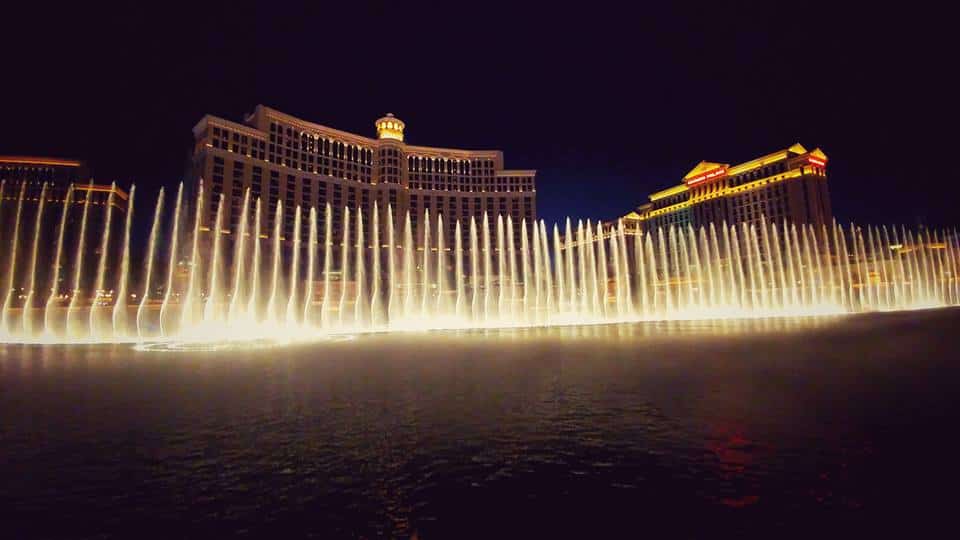 Day 1: Start Your Arizona Road Trip By Driving From Las Vegas to Flagstaff
Highlights: Las Vegas, Hoover Dam, Flagstaff Mountains
We always recommend flying into Las Vegas because there are all sorts of extremely affordable flights that fly into this world-famous city. If you can, try to catch an early morning flight into Las Vegas because it leaves time for exploring.
This is the easiest and cheapest way to make Las Vegas the starting point for your Arizona road trip itinerary. Once you pick up your rental car, take a quick drive down the Las Vegas Strip and plug in "Flagstaff" into your GPS.
Our Arizona family vacation itinerary doesn't spend much time in Laz Vegas but you can feel free to extend a day or two if you want to see Sin City.
Getting into Las Vegas early in the morning is a great way to see the city without all the traffic and crazy people running around. If you have never been, at least stop by to see the strip!
Don't forget to check out our Detailed Road Trip Packing List so you don't forget any essentials for your trip!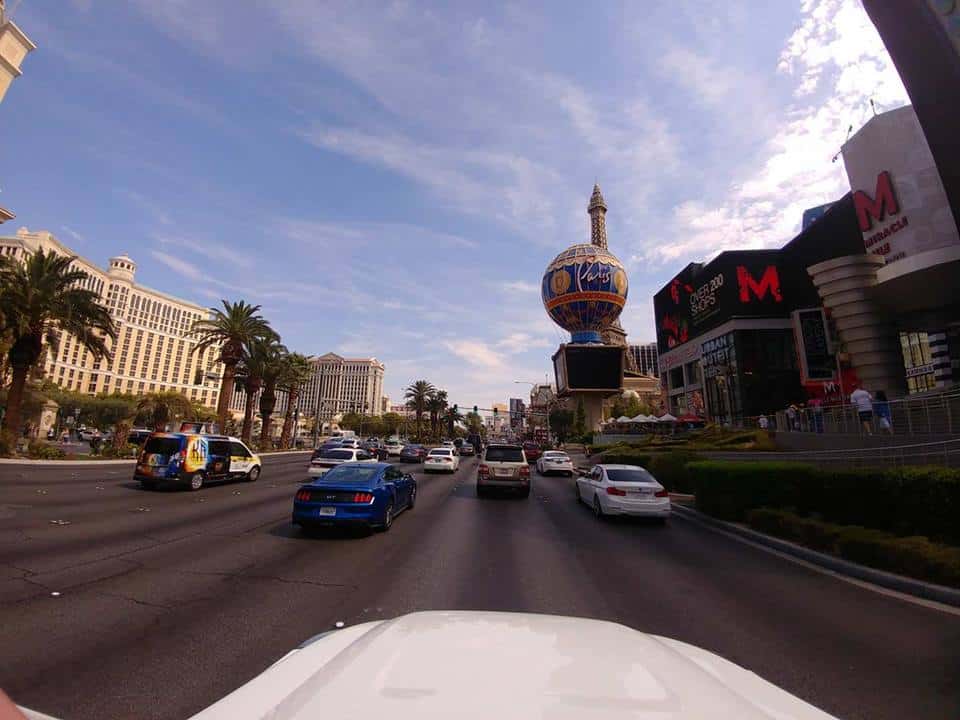 Stop 1: The Hoover Dam
While you are on your way from Las Vegas to Flagstaff, we highly recommend stopping off and seeing the famous Hoover Dam! The Hoover Dam spans both Nevada and Arizona, so it is the gateway to your Arizona road trip itinerary anyway!
The drive from Las Vegas to the Hoover Dam only takes about 50 minutes so it is an easy and fun first stop. Everyone will be excited to road trip Arizona so a fun stop as soon as you get started is always a plus. Build this time into your drive so you can make allowances for the stop later on in the day.
Once you arrive, you can simply drive over the dam, or park and get out and walk around. Parking costs about $10. There is the option to take a tour of the dam for an additional cost as well, but walking the dam was fun too!
If it is hot out and you are visiting Arizona during the summer, we highly recommend drinking plenty of water and wearing hats and sunscreen when stopping at the Hoover Dam. It is located right in the middle of the desert and you have a high possibility of getting heatstroke if you don't follow proper precautions.
If you only have four days in Arizona, we recommend just driving over the Hoover Dam and heading straight to Flagstaff unless you arrive very early in the morning.
Book Your Guided Tour of The Hoover Dam!
Where To Stay At The Hoover Dam:
Best Western Hoover Dam Hotel. Check Rates: Booking.com | Hotels.com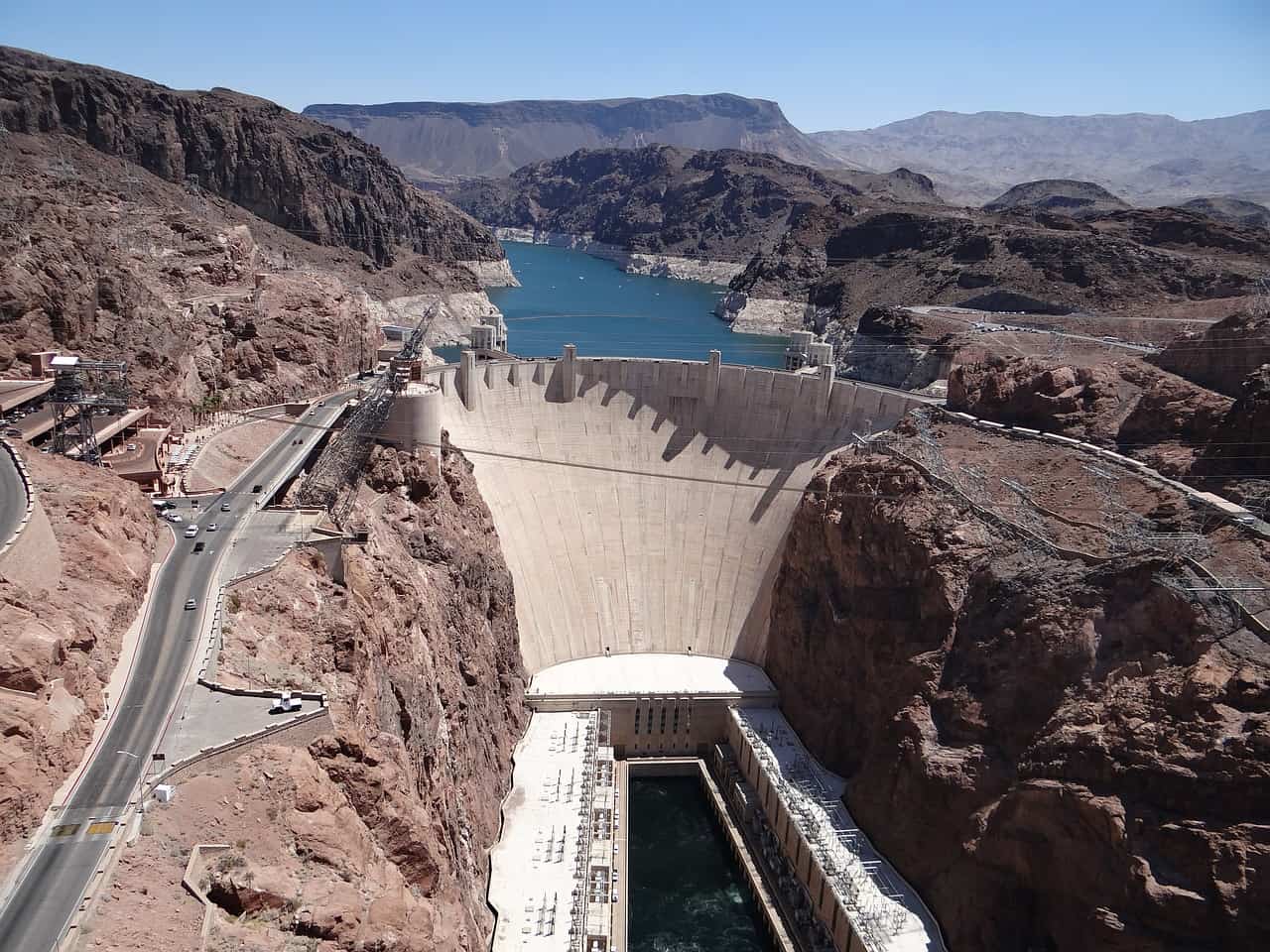 Stop 2: Flagstaff
You will end your first day of your Arizona itinerary in Flagstaff. The drive from Las Vegas to Flagstaff is such a fun part of your Arizona road trip because of the elevation change! Flagstaff is high in the mountains and is surrounded by beautiful trees and fresh mountain air.
It is a quaint and lively city with plenty of restaurants and bars. It takes about 3 hours and 45 minutes if you drive to Flagstaff straight from Las Vegas without stopping and you are going to want to spend two nights here.
When we tell you that Flagstaff is home to some of the Best Airbnbs In Arizona, we are not kidding! There are so many cute and affordable options!
Flagstaff is the perfect place to put on your Arizona vacation itinerary because it gives you a break for the heat of the state and provides you with different views while being close to other attractions.
For some reason, the drive from Las Vegas to Flagstaff just feels longer than it really is.
You will fly into Las Vegas, possibly explore Vegas and the Hoover Dam, and then drive almost three hours, which is why we recommend taking a relaxing day once you arrive in Flagstaff.
There is a lot of driving in your Arizona road trip itinerary during this day so we recommend taking it easy when you arrive.
Where To Stay In Flagstaff:
Budget Option: Travelodge Flagstaff. Check Rates: Booking.com | Hotels.com
Affordable: Hampton Inn Flagstaff. Check Rates: Booking.com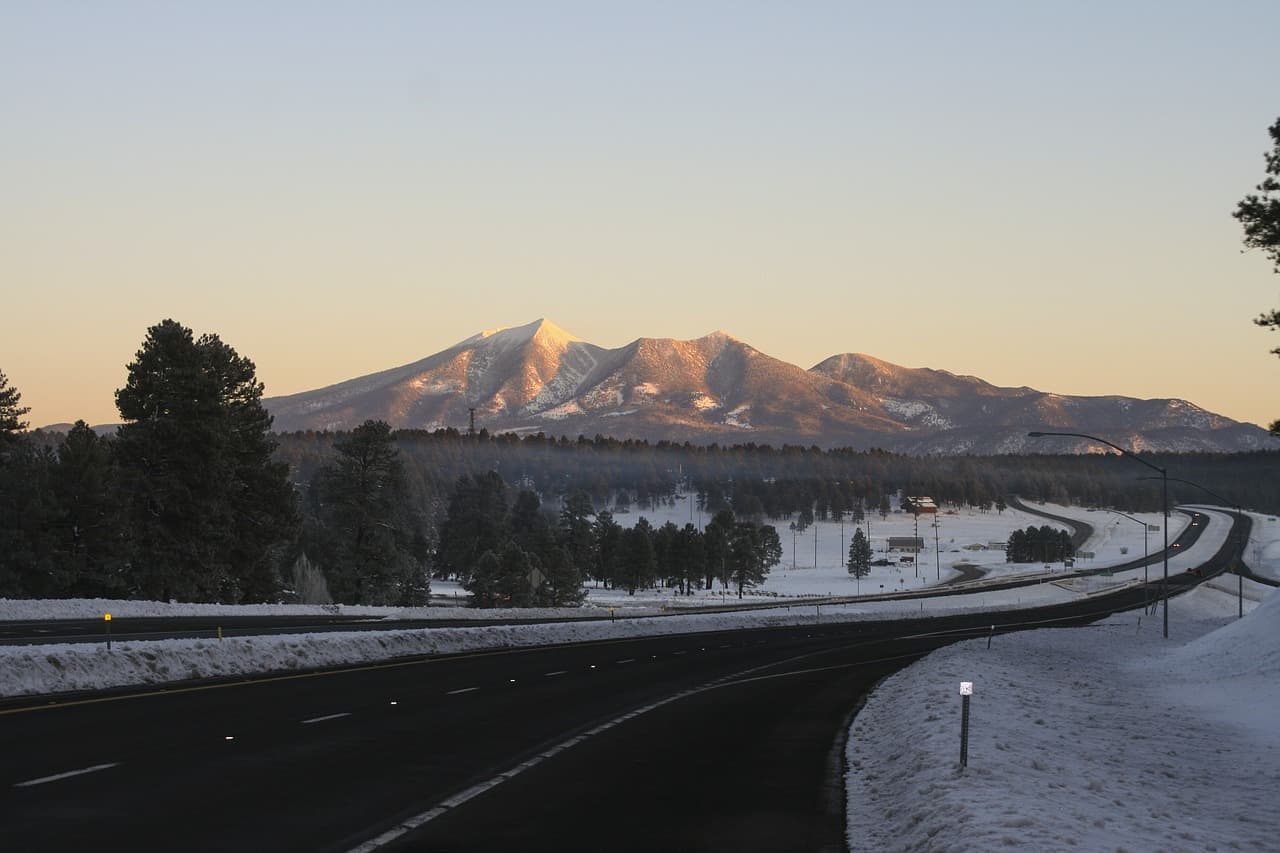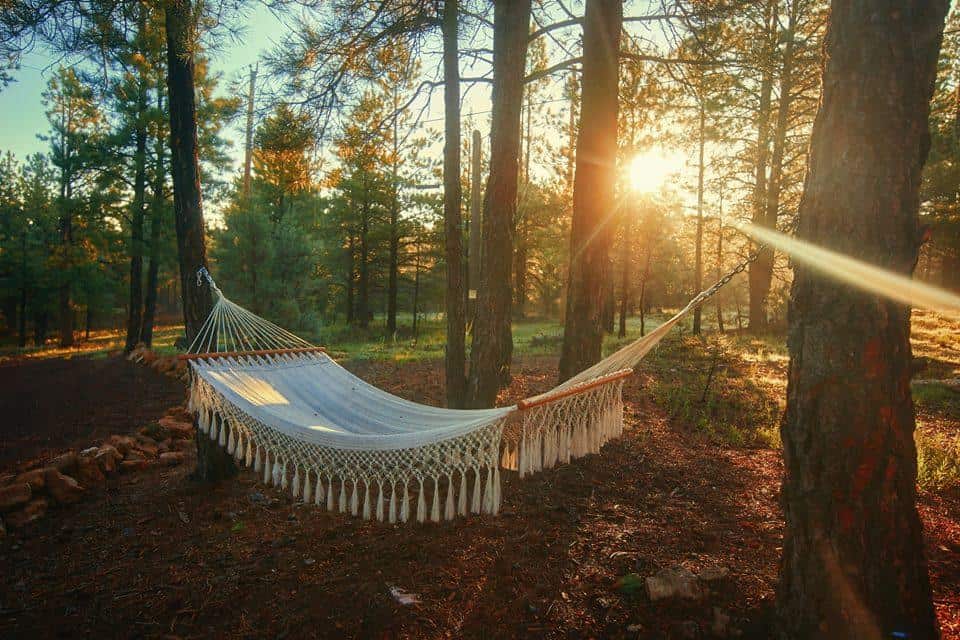 Day 2: Drive The Loop From Flagstaff To The Grand Canyon
Highlights: Multiple stopping points to see the Grand Canyon 
Day two of your Arizona road trip itinerary will focus on the Grand Canyon. Seeing the Grand Canyon is an essential part of any Arizona vacation itinerary and today will be your turn to check this natural wonder off your bucket list!
You will basically drive in a big loop from Flagstaff to the Grand Canyon, and then back to Flagstaff for another night.
The fact that the entire drive is a big loop is really cool because you don't have to backtrack! Depending on what time of year you go, we suggest leaving a little later in the day so you end up at the last stop of the Grand Canyon for sunset!
There is nothing quite like a sunset over this magnificent landscape! If you are looking to spend more time, then we highly recommend leaving earlier and spending as much time as you can. You can modify this part of our Arizona road trip itinerary as you see fit.
Book Your Tour To Explore The Amazing Views of The Grand Canyon!
Book Your Helicopter Tour of The Grand Canyon
Where To Stay At The Grand Canyon:
Best Western Premier Grand Canyon Inn. Check Rates: Booking.com | Hotels.com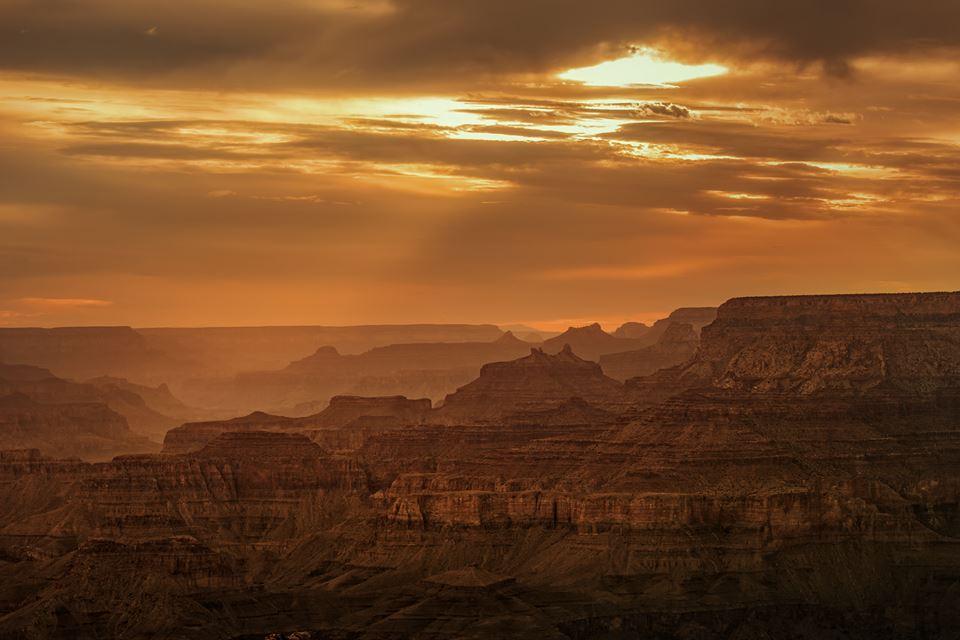 It is entirely possible to see the Grand Canyon and appreciate it in just a few hours which is what you will do on this Arizona road trip Itinerary.
We highly recommend leaving early in the morning when driving from Flagstaff to the Grand Canyon so you have plenty of time to explore. If you have some extra time, go early for family fun such as whitewater rafting the Grand Canyon, hiking, tours and more!
This was, not surprisingly, one of the highlights of our Arizona family vacation itinerary when we road tripped Arizona with our own family. We are confident you will be in awe too!
Our recommendations below for our favorite stops along the Grand Canyon drive are done in clockwise order, assuming you are coming in near where the Visitor Center is located along the main entrance to the Grand Canyon.
This also means you will be leaving Flagstaff and driving clockwise for this part of the road trip.
Our Favorite Grand Canyon Stops:
Yaki Point was pretty crowded because it is the first stop in Grand Canyon National Park and because it is close to the Visitor Center. That's okay and it is still worth a visit. When you get in the National Park the first thing you are going to want to do is actually see the Grand Canyon.
Pro tip: No matter what, under any circumstances, do not go to the edge of ANY canyon, mountain, ledge etc., ESPECIALLY when it is snowing or raining. It may look safe, but there could only be a thin layer of snow covering an unstable part of the ground or simply a tree branch and well, we don't need any death or destruction.
Grandview Point is a pretty fun stop along your Arizona road trip because although this isn't a hiking itinerary, there are some little walking paths you can take that go down under the viewing rail. These are relatively safe if you are careful, and you can spend a good hour exploring just these trails. Just make sure to hold onto small children as these trails do run along the edge of the cliff and there are steep inclines just to the side.
Even though it was still a bit crowded, the crowds make you feel safer when wandering around, just in case something were to happen. We went to the bathroom at this point, and take it from us, the bathrooms were pretty gross. Bring your own hand sanitizer, since most bathrooms were out. You can thank us later.
Moran Point is one of our favorite viewpoints and offers unobstructed views of the Grand Canyon. There is a railing and rock barrier you can walk along for different views during this part of your Arizona road trip.
Lipan Point is nice, but nothing special compared to the ones above. We breezed by it pretty fast and didn't get any photos but if you are looking for even more Grand Canyon to see along your Arizona vacation, then why not make a quick visit?
Navajo Point was one of our favorites. There were tons of mini hiking trails around this point as well if you want to explore different views of the Canyon. The hikes are a wonderful way to explore and just remember our safety tips above. They provide great views and you can see really deep into the North Eastern part of the Grand Canyon. This is a fantastic stop for photography along with your Arizona road trip itinerary!
Desert View is the last stop of the journey for you and since this is the eastern-most point, you can see beautiful vistas all up and down the Canyon. You can even see the prairies on the north side. The complexity of the Canyon contrasted nicely with the barren prairie.
Desert View was BEAUTIFUL at sunset, so if you can time it that way, we suggest it! There is even a watchtower at this location which kids tend to love so if you are doing your Arizona vacation as a family, this stop is a must! It is easily one of the best stops on any Southwest USA road trip itinerary!
Book Your Tour To Explore The Amazing Views of The Grand Canyon!
Book Your Helicopter Tour of The Grand Canyon
Day 3: Head From Flagstaff To Sedona
Highlights: Oak Creek Canyon, Slide Rock State Park, Sedona
After the last two days, this is the part of your 5 day Arizona itinerary where you can take a breather! The drive from Flagstaff to Sedona takes under an hour, so you go from one beautiful place to the next!
During your day in Sedona, you can choose one of the many hikes or tours offered! This drive will take you down a couple thousand feet from the forests of Flagstaff down to the beautiful red rocks of Sedona. Along the way there are multiple stops that you can see!
Drive Through Oak Creek Canyon
First, you will come to Oak Creek Canyon. This breathtaking canyon was carved from the river that runs through it for millions of years. It is a beautiful place to stop along your Arizona road tirp for a picnic or a quick dip in the water if you find a calm spot.
Even if you simply choose to drive through Oak Creek Canyon without stopping, you will feel like you are on a roller coaster as you twist and turn through the beauty of the canyon. You will have to descend by car down the mountainside and it is quite a fun and unique experience during your Arizona road trip.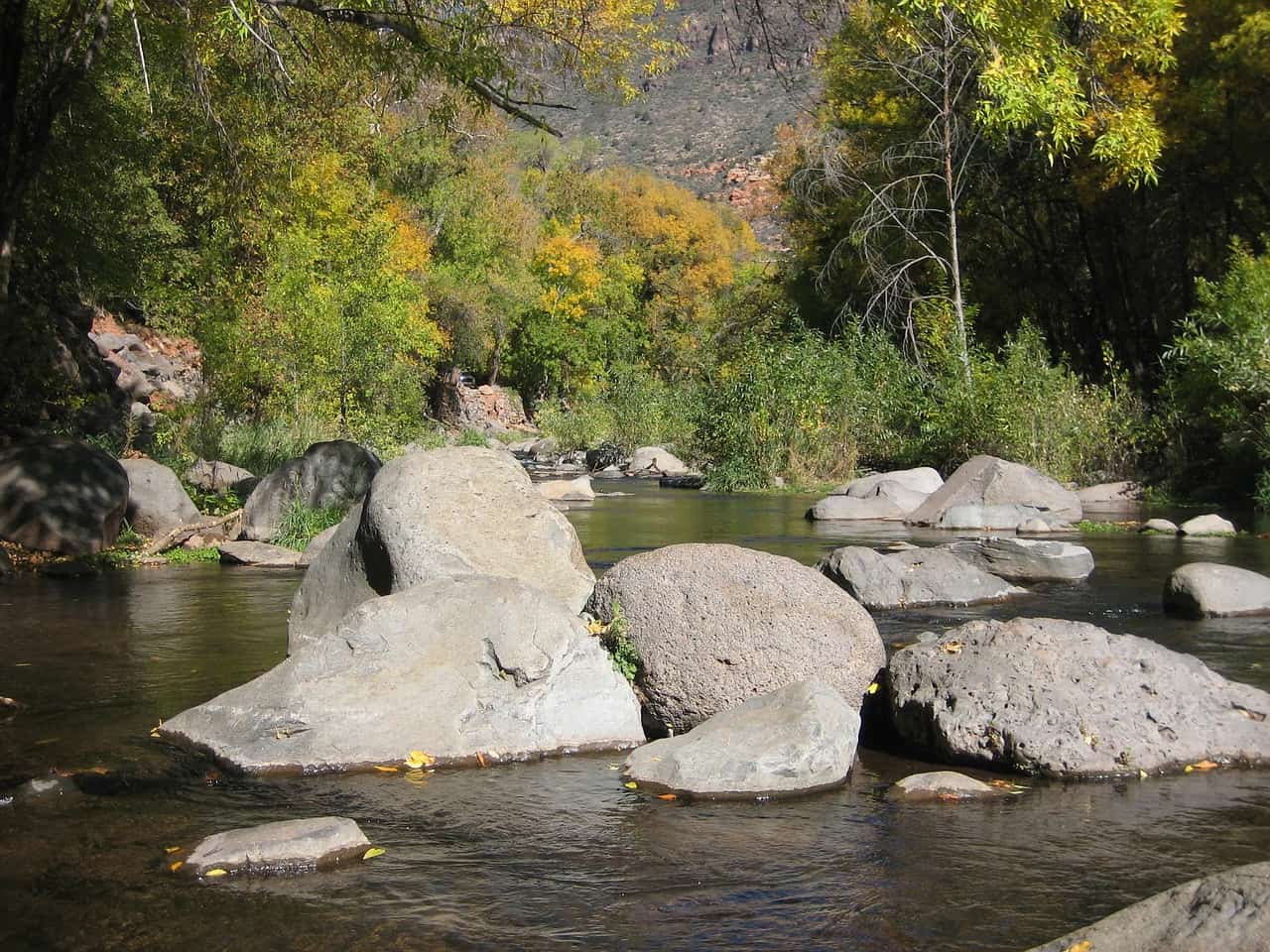 Explore Slide Rock State Park
When you reach the end of Oak Creek Canyon, on your right you will see Slide Rock State Park. This is exactly as it sounds, a state park with rocks that you can slide down.
If you are completing this 5 day Arizona road trip during the winter, then you will obviously skip this part of the itinerary! But if you are visiting during the summer, we highly recommend stopping and putting on your swimsuit and jumping in.
If you visit on the weekend during the summer this place will be packed with locals and tourists alike enjoying the fun rock slides and natural pools and waterfalls. You may even have to park a good distance away and walk the remainder.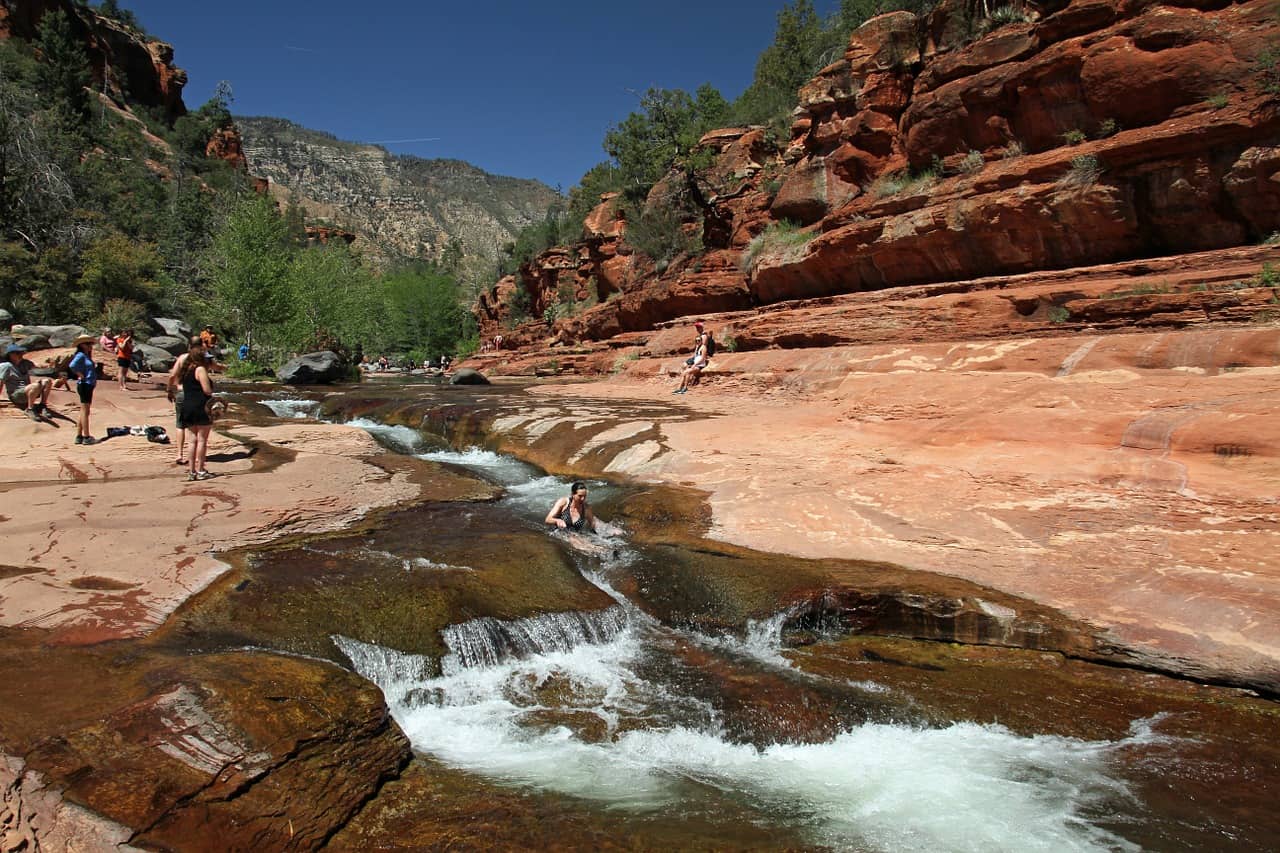 Keep It Simple In Sedona
We suggest keeping it simple and hiking to a view of Cathedral Rock and feeling the power of some of Sedona's vortexes. These hikes are more like walks and will be the perfect way to get into the Sedona spirit!
Many people try to drive from Sedona to the Grand Canyon, but it is much better to stay in Flagstaff for that and explore all Sedona has to offer on its own!
Our Arizona road trip itinerary has days with a lot of driving and also days with less driving for rest and exploring like Day 3 and 4! If you are planning to spend only four days in Arizona, make sure to spend at least one day in Sedona!
If you are more adventurous, you can even go camping in Sedona! So on your first day in Sedona, take a walk to Cathedral Rock and get settled into your accommodation so you can be prepared for the next day!
Book Your Tour of Sedona Here!
Where To Stay In Sedona:
Luxury: Hilton Sedona Resort at Bell Rock. Check Rates: Booking.com | Hotels.com
Affordable: GreenTree Inn Sedona. Check Rates: Booking.com | Hotels.com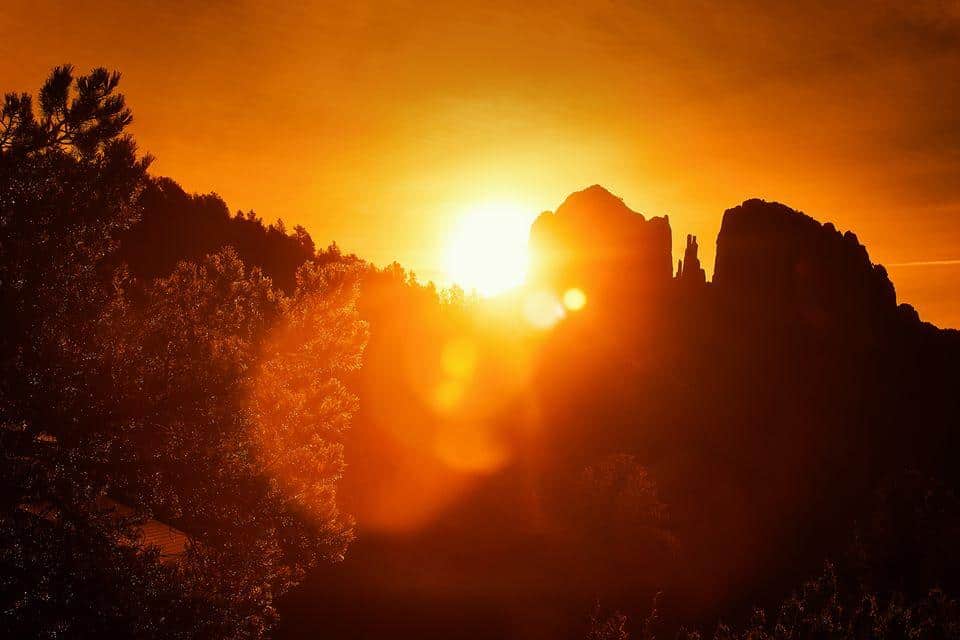 Day 4: Explore All That Sedona Has To Offer
Highlights: Church Of The Holy Cross, Ancient Ruins, Sunset Hike
During the fourth day of your Arizona itinerary, you will spend time hanging out in Sedona and hiking! You can drive your car down one of the many roads in Sedona and receive breathtaking views at every turn!
This is one of our favorite days on the Arizona road trip itinerary because it lets you relax and take in the view and really soak in all that Sedona has to offer without having to drive and run around to all sorts of different places!
Visit The Church of the Holy Cross
The Church of the Holy Cross is located a few miles outside of the city center of Sedona and is overlooking the stunning Sedona countryside. One time we visited The Church of the Holy Cross it was a bright and sunny winter day and another time we visited was during a lightning storm in the summer.
The lightning was off in the distance and you can see it from inside the church. We highly recommend checking out this church as it offers a stunning and easily accessible viewpoint of this region.
Explore Ancient The Palatki Ruins
The Palatki Ruins are ancient cliff drawings and dwellings painted right on the side of the mountain. It is so easy to see and an often overlooked thing to do on an Arizona road trip.  Each of the two trails at the Palatki Heritage Center is just 1/4 of a mile each way so you can easily visit the ruins without expending too much energy or walking too far.
One of the trails takes you right up to the Sinagua cliff dwellings, while the other leads to an alcove with ancient paintings from every native people that inhabited the cliff dwellings.
You may also love one of the best Resorts In Arizona for your trip!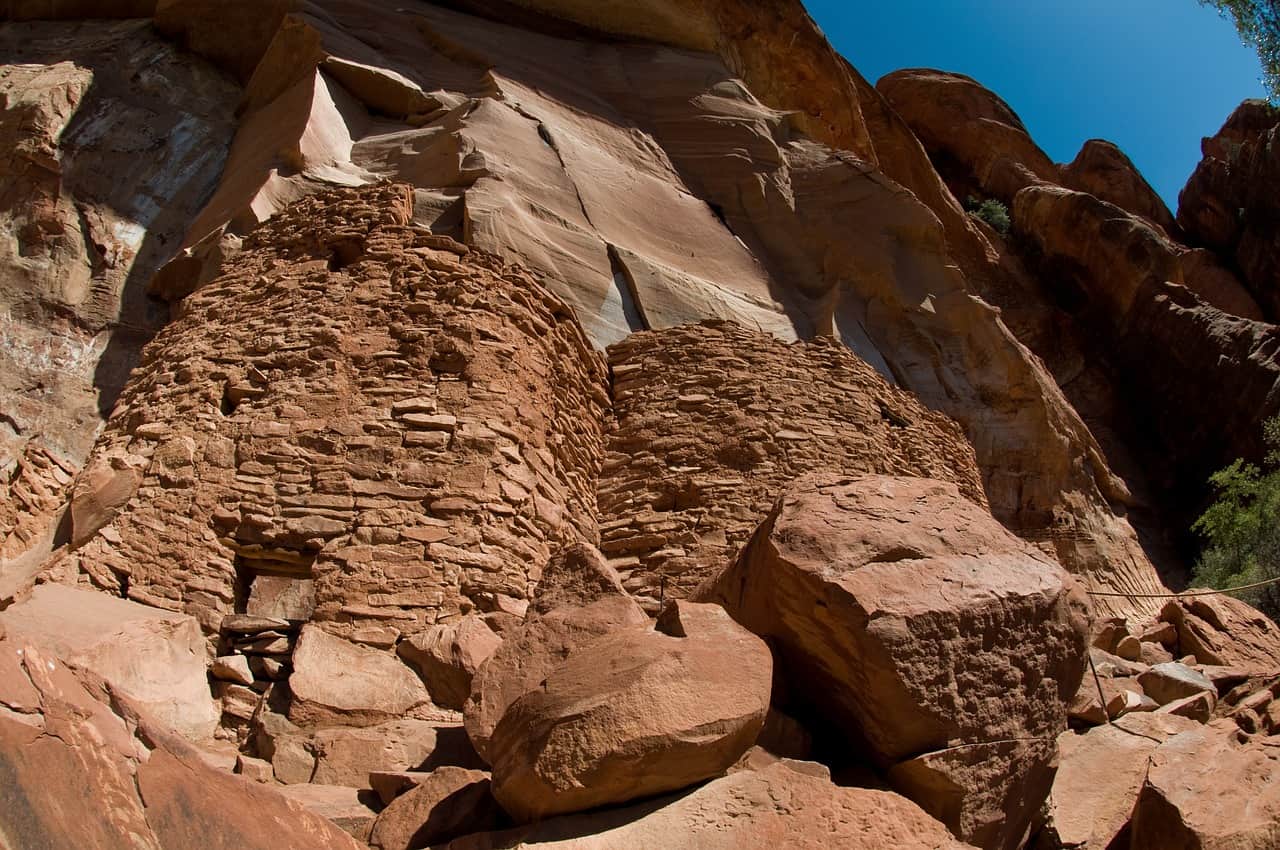 Hike To Devil's Bridge
If you are a little more adventurous, we suggest hiking to Devil's Bridge. The hike is actually a very easy four miles round trip. The only hard part is about the last 1/4 of a mile where you have to climb up one of the red rocks for the final view of Devil's Bridge.
The hike is considered "moderate," although it should really be marked as easy for 80% and intermediate for 20%. The view is well worth the effort! We recommend these top 5 best hikes in Sedona if you are looking to add a little outdoor activity to your Arizona trip itinerary.
You can adventure as little or as much as you want during this part of your Arizona road trip. Make sure to click the article for detailed hiking instructions and tips for visiting Devil's Bridge.
Book Your Tour of Sedona Here!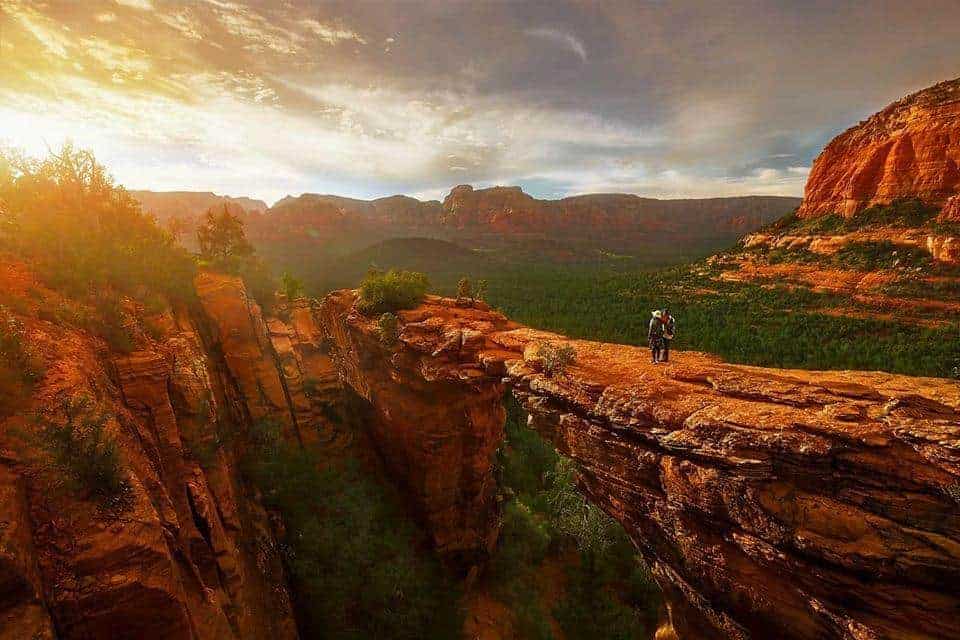 Day 5: Conclude Your Arizona Road Trip By Driving From Sedona To Las Vegas
Highlights: Arrive back in Las Vegas, stop at anything you missed along the way
The good part about this section of your Arizona road trip itinerary is you are now able to stop at any spots you missed along the way! If you saw something crazy cool that you passed up in a hurry, now is the time to leisurely make your way back to Las Vegas to drop off your rental and catch your flight.
Let's say, for example, that you really wanted to do Slide Rock State Park or see the Hoover Dam and were just too pressed for time on your way down.
Now is the perfect time to add them in. If you plan to road trip Arizona, spend some time seeking out your favorite spots along the way so you can see them on your drive back to Las Vegas.
A lot of airlines fly red-eye flights late at night from Las Vegas, so leaving Sedona in the morning and getting back to the airport in the afternoon isn't a problem at all! Keep your eye out for beautiful stops along the way and don't forget to pick someplace local for lunch!
If you have an extra day, you can spend the night in Las Vegas and fly out in the morning so you can end your Arizona Road Trip with a little relaxation.
Where To Rent Your Arizona Road Trip Vehicle
Since our Arizona road trip doubled as a family vacation, we knew we needed something large enough to carry six people, but affordable enough that we didn't break the bank. After much research, we ended up booking with Sixt Rent-A-Car at the Las Vegas Airport.
'The booking process with Sixt is very easy and check-in was a breeze. Sixt's website is straightforward and they even offer 25% off if you pay upfront. Paying upfront is something we often do for rental cars when traveling, but most rental companies only offer 10% off!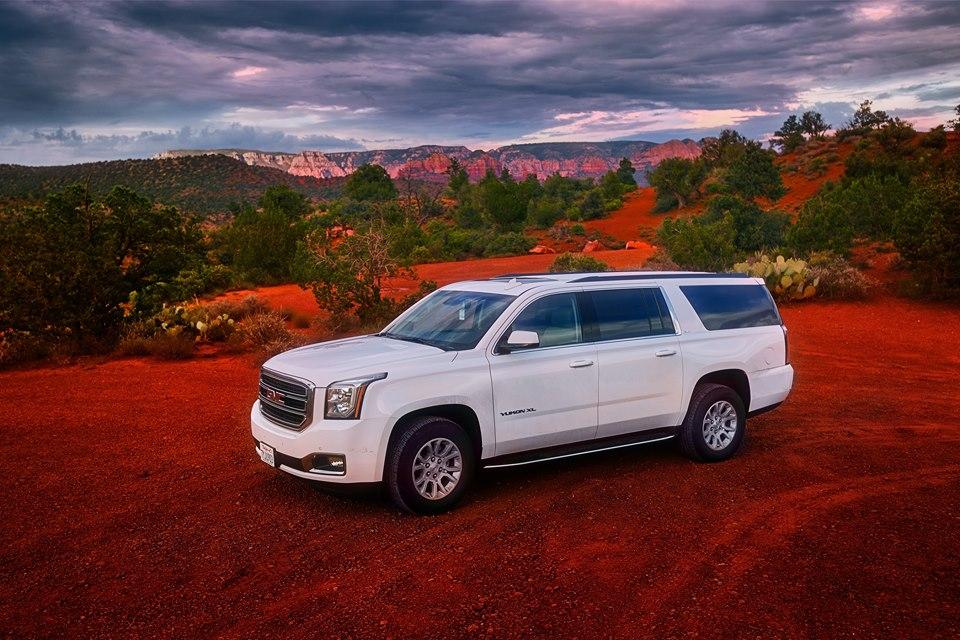 We booked an SUV big enough for an adult family of six and ended up with a GMC Yukon XL. Let us tell you, that isn't the kind of car you drive, that is the kind of car that drives you! The price came out to around $650 for 7 days.
When split between 6 people, the price became very reasonable for the size and luxury the car provided. Whether you are traveling as a group or alone, it is worth it to upgrade to a more comfortable car if you will be putting a lot of miles on it!
We are very thankful Sixt gave us such a huge care because many hours on the road with six people and all that luggage means we needed a lot of space. The thing we were most surprised about by the car was the extremely good gas mileage it provided!
We drove for about 8 hours and the car only went down to half a tank! We were absolutely shocked and impressed that they truly don't make SUVS like they used to!
Finally, Sixt offers a variety of insurance packages and roadside assistance. Although we don't normally opt for insurance, this time we did, and during our road trip, a big truck kicked up a pebble and chipped our windshield! This became a huge crack that spanned half the windshield and we have never been more happy to have decided on insurance!
What To Pack For Your Arizona Road Trip
1: Sunscreen. Holy heck can Arizona get hot at times so packing sunscreen is a must for any Arizona itinerary. Even if it isn't hot, the sun still beats down and you may get a burn! Play it safe and do not forget to pack sunscreen because you will be in the desert!
2: Reusable filtered water bottle. Save the earth and travel with a water bottle you can reuse. We love our Bobble water bottles because they cost under $7 and come with filters so we can drink clean water anywhere. They are perfect for hiking in Arizona or just road tripping in the Arizona heat.
3: Gopro. If you are looking for an easy way to capture great photos and videos during your road trip in Arizona, a GoPro should top your packing list. You can invest in a GoPro that is top of the line or stick with an older model like the GoPro Hero 3 which is what we travel with. GoPros are durable and waterproof and perfect to pack for an Arizona road trip. Whether you are planning an Arizona family vacation or taking an Arizona road trip with friends, you are going to want to capture precious memories!
4: Hat. We don't care if you like baseball caps, sunhats, fedoras, whatever, you just need to make sure you pack a hat for your Arizona road trip! Stay safe and skin cancer free!
5: Daypack. For when you aren't driving, you are going to want a small backpack or daypack to carry snacks, water, sunscreen, and anything else you may need when exploring. We love this daypack by Venturepal because it is lightweight and costs just $20!
Quick Tips For Taking An Arizona Road Trip
-Bring plenty of water. You may be driving for hours before you find a place that sells water when taking an Arizona road trip. Make sure to pack enough water as the inside of your car can get very hot, even with the air running full blast! If you run into car troubles and are stranded, having water will be even more important!
-Make sure to drive the speed limit and don't drive recklessly. Many of the roads in Arizona are straight and desolate so it is tempting to drive very fast. 5-10 mph over the speed limit is as fast as you should drive during your Arizona road trip to avoid danger or a ticket from the police. The roads may be fun but getting into an accident or an expensive ticket isn't so proceed with caution.
-You may have to pee on the side of the road. Yes, you read that correctly! Depending on where your Arizona road trip takes you, you may have to use the great outdoors to go to the bathroom. Of course, try to use a restroom if possible, but many parts of Arizona are quite desolate and the urge to go may hit you at an unexpected time! If you have to pee on the side of the road, make sure to pull over a safe distance and open both the driver and passenger car doors for privacy! This is all part of the experience when taking an Arizona road trip!
-Make sure you have enough gas to get to the next town. Even if you think you have enough fuel, it is a good idea to top off your tank anyway! If you are going to be driving for a long distance, there is no telling when you will come to the next gas station during your Arizona road trip. It is always a good idea to be safe than stranded in the hot Arizona desert because you didn't want to take a few extra minutes to stop and refuel.
-Leave no trace during your Arizona road trip. This means that you should not litter! Not only is it 100% illegal in the United States, it is also harmful to the environment! If you eat something, even fruit, do not throw it out your car window! Put it in a plastic bag and throw it away when you get to the nearest trash can! Respect nature during your Arizona road trip and you can't go wrong!
-Driving off-road is illegal in many places. Driving off-road in Arizona is illegal and dangerous in many places. The desert is a fragile environment and even a single car driving on it can damage many years of growth. If you come across a dirt road during your Arizona road trip, that is fine but do not off-road on your own to avoid a ticket or harming a fragile environment.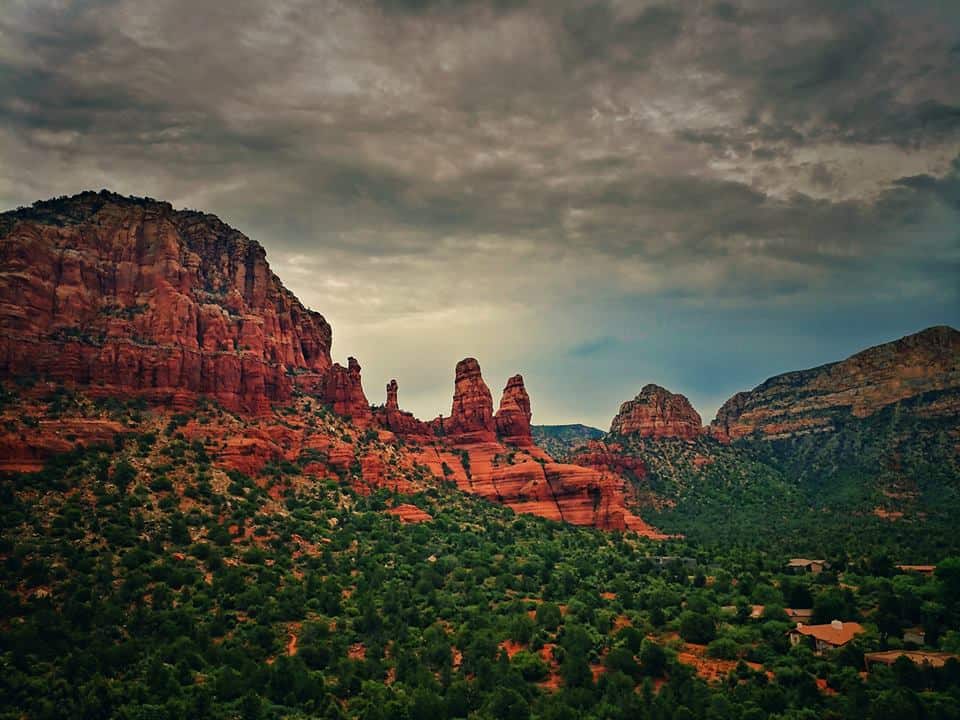 Best Time Of Year For Your Arizona Road Trip
You may not believe us, but there is literally no bad time of the year for taking an Arizona road trip! it just depends on when you have time to take a road trip to Arizona. During the summer, the kids are off school and the weather is warmer and during the winter the weather is cooler, prices are more affordable, but there is less time off school and work.
The off-season or shoulder season is also a great time for taking an Arizona road trip because the weather is wonderful but there aren't as many tourists and prices aren't quite as expensive. No matter what time of year you choose take an Arizona road trip, the state will not disappoint!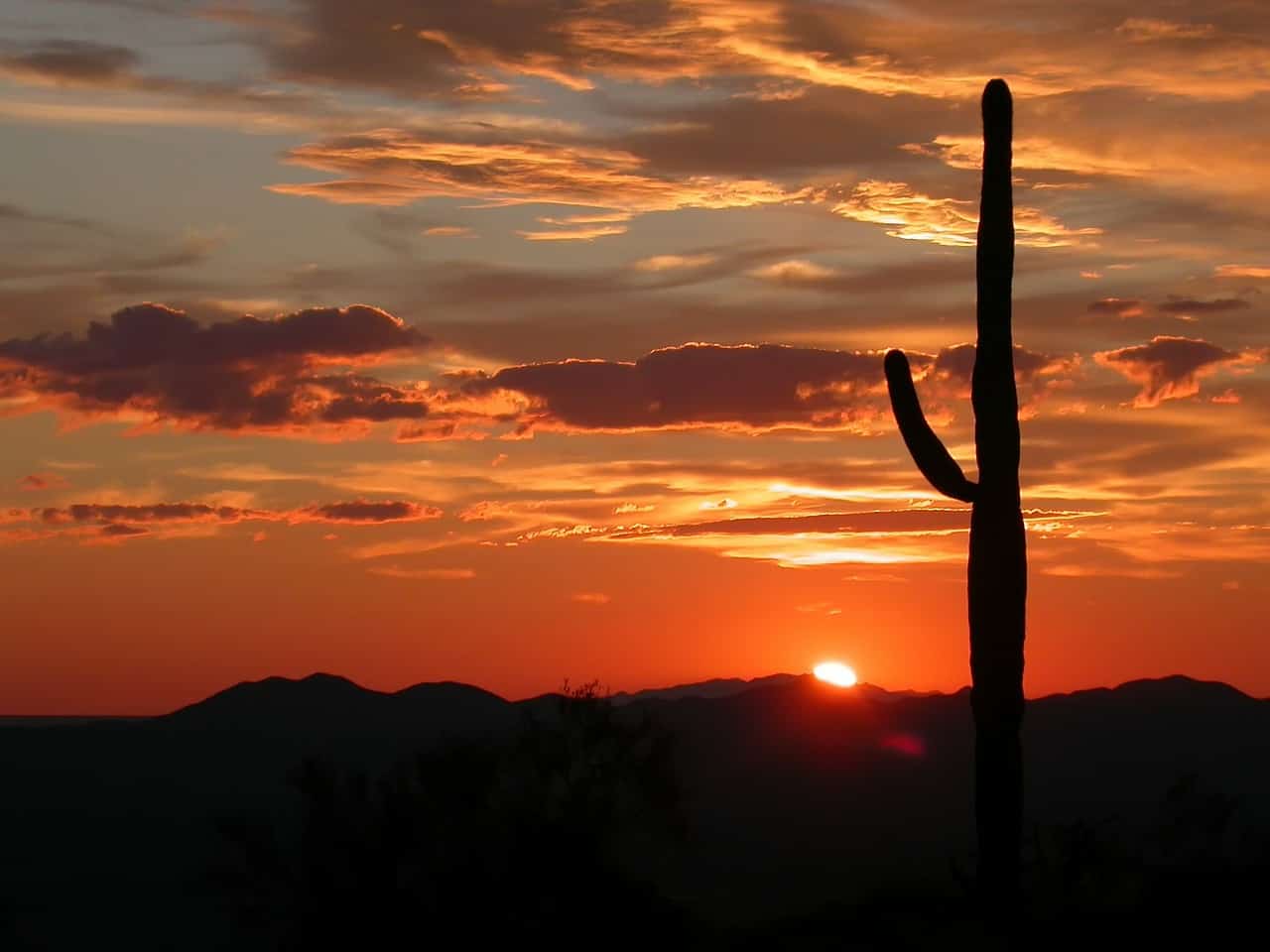 What do you think about our Arizona road trip itinerary? Have you road tripped this great state? If so, what was your Arizona itinerary? What did you do and where did you go? Let us know in the comments!
Please note, this post may contain affiliate links which means we may make a small profit from items you buy at completely no extra cost to you. This allows us to continue to run our website and provide you with content! Special thanks to Sixt Rent-A-Car for providing us with a rental for the purpose of this review. All opinions expressed are our own. 
Pin this post: