Paris, the City of Lights, is on the top of many people's bucket lists and the first question they ask is, what does a trip to Paris cost? We are here to help you plan your trip to Paris and break down everything by budget!
Planning your trip to Paris last minute?
Make sure to book your hotels and tours in Paris in advance to ensure availability! Here are our top picks for your trip!
Top experiences and tours in Paris:
1-Hour Seine River Cruise (Super fun/affordable! We loved it!)
Hop-On Hop-Off Bus Tour (Great way to see the city)
Tickets you MUST book in advance:
Top Hotels In Paris:
Hôtel des Arts Montmartre (Good location and moderate price)
Le Katorze Hôtel (Budget option with 4 star rating)
Hôtel D'Aubusson (Luxury central location with pool!)
As with any big city, it can quickly become overwhelming to try to figure out how much it costs to go to Paris. We have been to Paris multiple times and on different budgets each time.
From a very tight budget to the one time we were able to splurge and spent more, we have been to Paris six times. Each trip has taught us the ins and outs of a trip to Paris and it's cost. Trust us when we say you absolutely can see Paris on a budget and still get to fully enjoy this romantic city.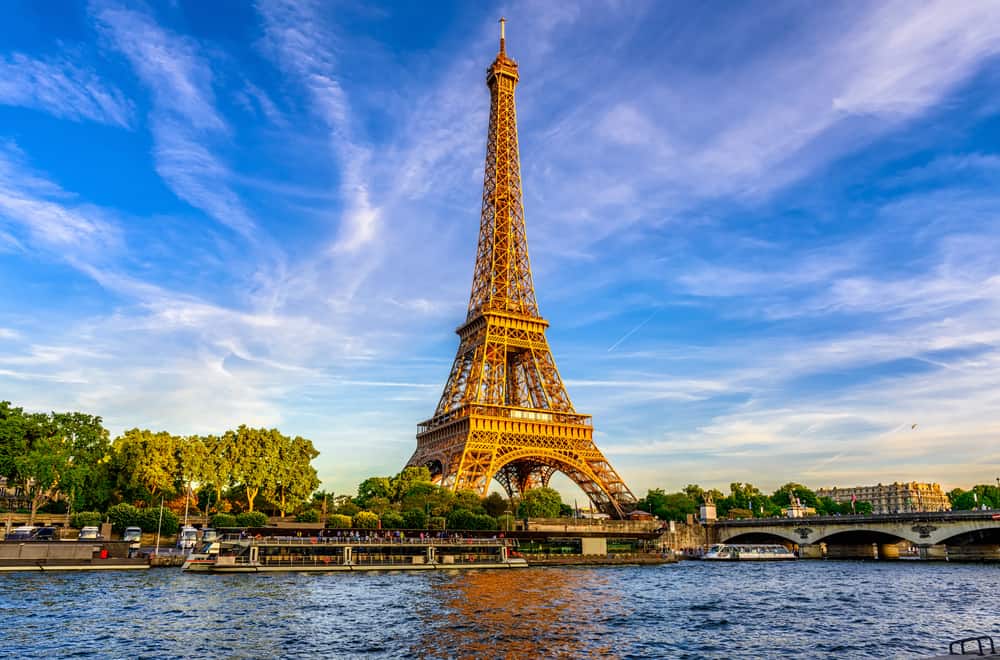 What can I expect to spend on my trip to Paris cost?
For the sake of this article, we are going to look at three cost ranges for a trip to Paris. Our budget trip will use $40-$75 a day, our mid-range trip will use $75 to $150, and our luxury trip is anything over $200. It's very easy to take a trip to Paris in any of these price ranges without too much worry about how much it costs to go to Paris.
We have factored in all our travel experience to identify six travel needs that you must consider when planning your trip: flights, transportation, lodging, activities, food, and tours. Within each of these sections, you will find our suggestions for each cost range as well as some tips and tricks so you can make the most out of your budget and plan how much it costs to go to Paris. Since we have been to Paris so many times we have many other guides to the city as well. They are linked when relevant but don't forget to spend some time exploring all that Paris has to offer you!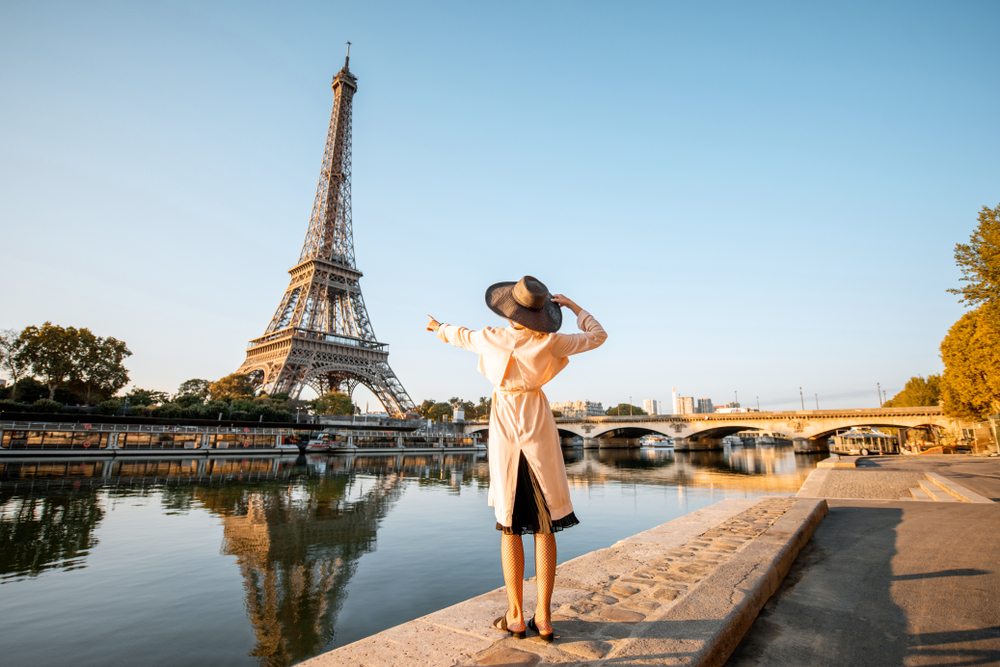 How much does it cost to fly to Paris?
This guide is geared toward USA travelers. Europeans can do things cheaper as their flights are already close! It is important when considering flights that you factor in your location as well as the airports the service Paris. Do your research and use tools like Google Flights which compares carriers, airports, and even the best dates and times to fly. For the sake of this guide, we are going to use Central Florida as our home base but you can adjust these estimates for your hometown.
The cheapest airport to fly into in Paris is Charles de Gaulle followed by Orly. Both airports have their pros and cons. Choosing which to fly into is really dictated by your needs and budget. Charles de Gaulle is larger, services more airlines but is further out from the city. This doesn't bother us that much since public transportation is fantastic. Orly is smaller and more of a regional airport but closer to Paris.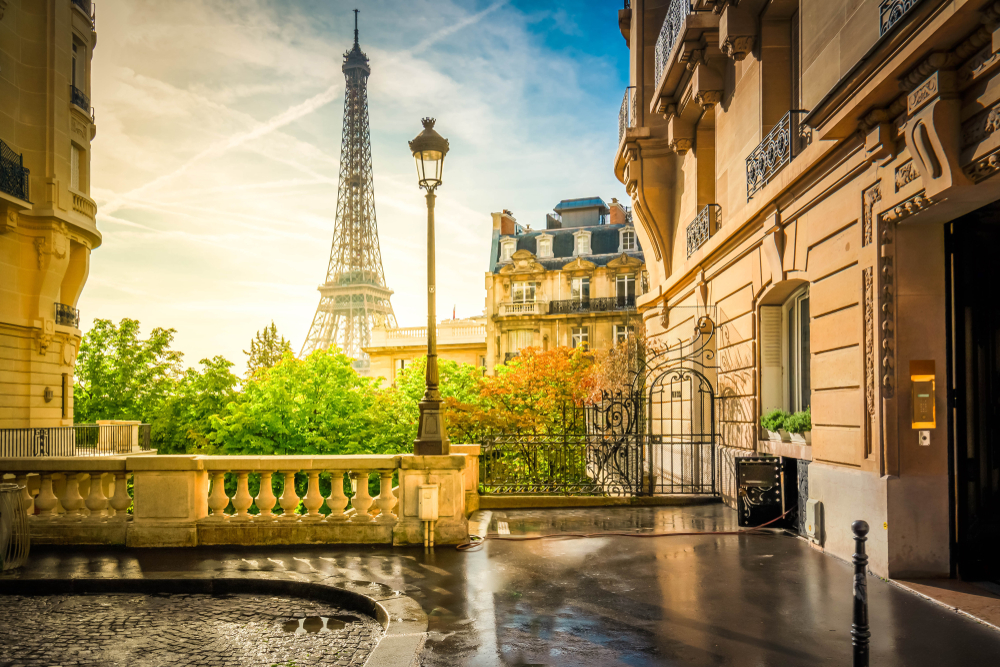 Flights to Paris on a budget
Before we give you a breakdown, let's talk about airports a little more. You really want to consider how much it cost to fly out of the airports in your area. For example, we could fly from Tampa to Paris but that generally costs anywhere from $800-$1000 and most likely includes a layover. Or, we could drive two hours to Orlando and fly direct to Paris for around $500-$800. Often times it is more cost-effective to drive to the nearest airport for the cheapest flight. Make sure you do a little research to figure out the prices of flights from your surrounding airports to help you weigh which option is best for you.
Flights to Paris Mid-Range
If flying into an airport that is closer to Paris matters to you then you might want to spend your mid-range budget on guaranteeing you get flight on the carrier and airport that matter most to you. Otherwise, we think the best way to use your expanded budget for a flight to Paris is by upgrading your economy ticket.
Each carrier calls it something different but you are looking for the upgrade that is between economy and first or business class. Trust us when we say the extra legroom is well worth it! Depending on the carrier premium economy may also include power at your seat or upgraded checked luggage. Plan on spending anywhere from $120-$300 extra.
Flights to Paris Luxury
If this is your dream trip to Paris and your budget allows you can really spend as much as you want to fly into any airport, on any carrier, on any day! Use Google Flights, play with the dates and even the classes to see what you can afford. If you find that you can afford business or first class then please tell us all about it!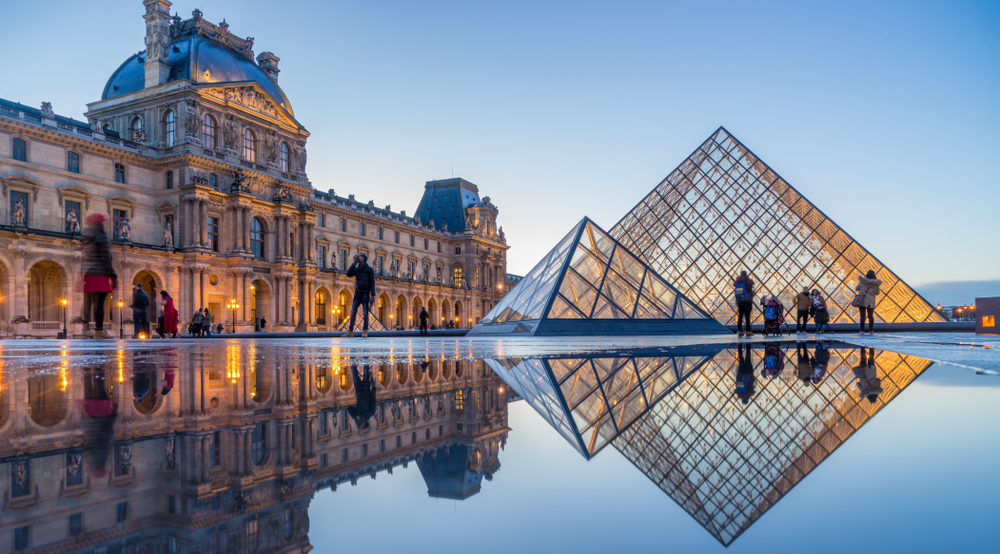 How Much Does Transportation Cost in Paris?
Like so many European cities, Paris does have excellent public transportation. The Metro is incredibly easy to navigate and an excellent way to see much of the city. Uber and taxies are also easily found in the city and great when you are a little tired of walking. Speaking of walking, one of our favorite ways to spend our trip to Paris no matter the cost is to walk. The city is so charming that you will miss out on a lot of it if you don't spend some time roaming the picturesque streets.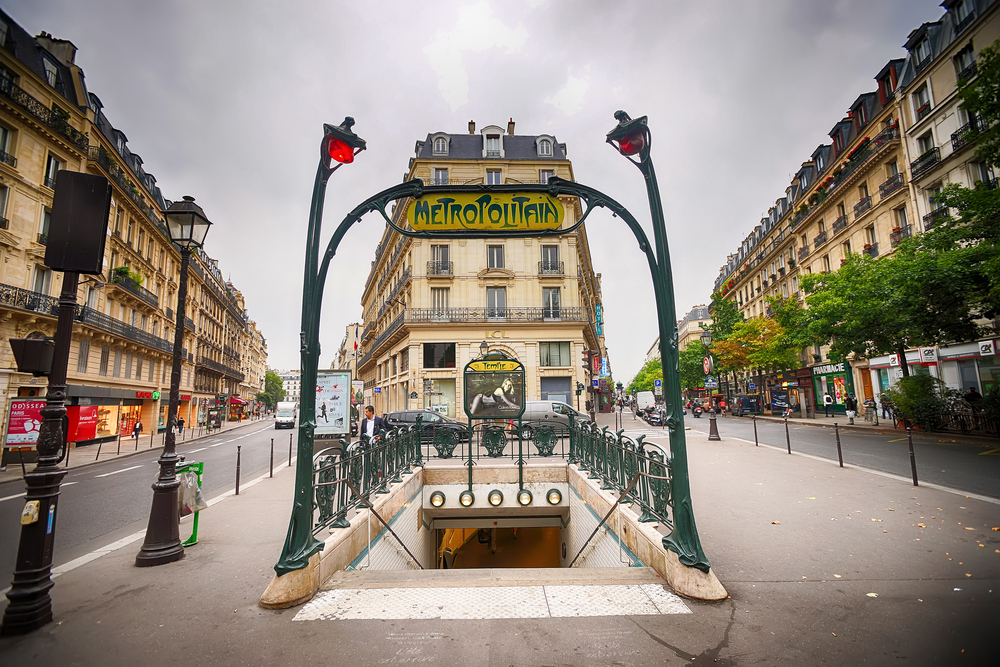 Budget Transport in Paris
Don't be afraid to take the metro! There really is no easier way to navigate this city, especially if you are on a budget than to purchase metro tickets. A set of 10 tickets, called a Carnet, is around 15 Euro. Make sure you pick a hotel that is near a metro stop and then take the metro and walk as you explore the city. If you are a little uncertain about taking the metro then check out our guide on the 7 Big Mistakes to Avoid at Paris Metro Stations. You can also rent city bikes or use scooters in Paris. No matter which way you chose to get around you will quickly find how easy it is to do so on a budget.
Mid-Range Transport in Paris
Even if you have a mid-range budget you will still find yourself utilizing the Metro most of the time. It is just too quick and easy not to. One tip we suggest is that you use the metro during the day and then uber or take a taxi if you find yourself wanting to go back to your lodging during rush hour or late at night.
Another great thing to consider for a mid-range budget is to take the RER further out of town to Versailles or Disneyland Paris, which both cost more money. The RER tickets won't be covered by your metro 10 pack of tickets so you will have to pay extra for those. If you are interested in exploring outside of Paris make sure you take a look at our guide to the 17 Best Day Trips from Paris You Shouldn't Miss.
Luxury Transport in Paris
Paris has always been a city for people at every budget and if you have extra money to spend on transportation you may want to consider hiring a private driver to take you around the city. My rich aunt always does this as it's actually a very popular way to get around. Depending on your budget you can just hire a driver for the day or for your entire trip. We suggest looking into a private driver and guide who will not only drive you around the city but also give you your own private tour of Paris!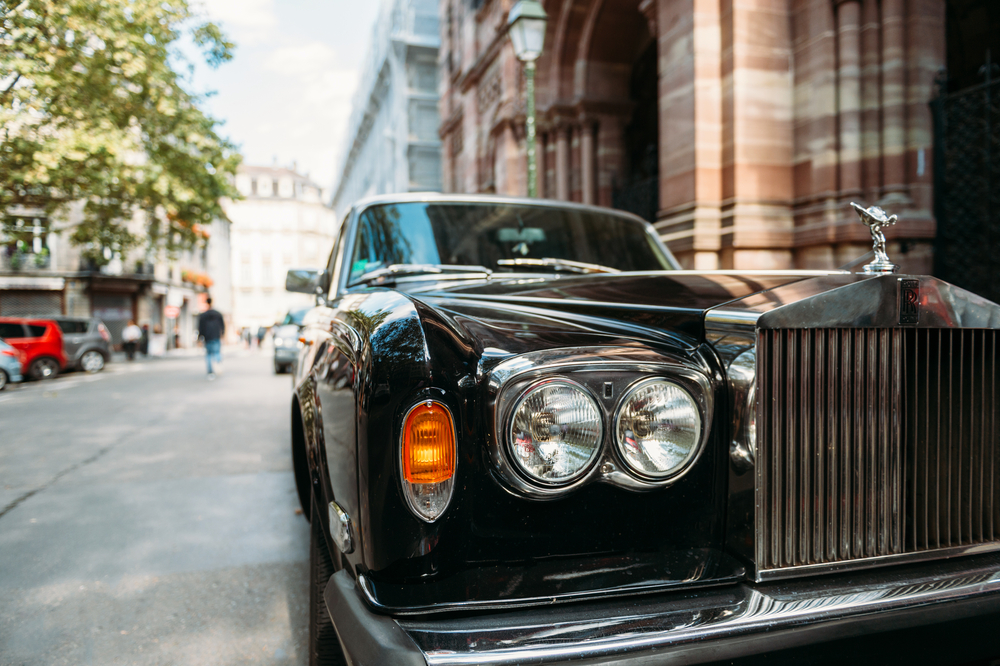 How Much Does Lodging Cost in Paris?
As we said, we've now gone to Paris six times and had a variety of budgets for each trip. Like any big city you can find lodging at a variety of price points as long as you do your research on where to stay. If you can be flexible on the time of year in which you travel you may even be able to find nicer lodging at a budget price. Paris in the summer is incredibly busy and expensive but Paris in November, December and January is a much less popular time of year to travel and much easier to find less expensive lodging. You may also choose to get an Air BnB which is fantastic at any budget.
For the purposes of this guide, we are going to offer two examples of lodging in each cost range. Since our focus is not on which neighborhoods to stay in each suggestion is picked based on the cost per night while taking into account some of the unique features of the neighborhood in which each lodging is located. If you are more interested in staying in specific neighborhoods then please take a look at our post, Hands Down, This is Where to Stay in Paris.

Budget Cost of Lodging in Paris
The least expensive lodging in Paris is to stay in a hostel. While this isn't for everyone, it is the way to go when you are on a tight budget. Some hostels even offer a few private rooms. For this reason, we suggest you check out Le Village Montmartre since it offers both shared and private rooms. It also is located in the Montmartre neighborhood while becoming more trendy is still a fairly budget-friendly area with tons of metro stops!
If you'd like a more traditional hotel then we suggest checking out the Sully Hotel in the heart of Le Marais. While this hotel is in the budget range it does offer free wifi and is located in a neighborhood that is known for its lively nightlife. It is also within walking distance to many classic and popular attractions in Paris.
Mid-Range Cost of Lodging In Paris
If you fall into the mid-range cost for a trip to Paris then you are probably going to be seeing some of the more famous sites such as walking the seine and going to the Louver. If this is the case we suggest staying right in the heart of Paris in the 1st Arrondissement. There are so many Boutique Hotels In Paris that are in an affordable range.
We really like the Hotel Odyssey which isn't just centrally located. It's non-traditional, a lot of fun and right near the Louver!
We really love staying in the 7th Arrondissement for it's location to the Eiffel tower. We suggest staying at the Grand Hôtel Lévêque near the Rue Cler Market. Rue Cler is a very old and very popular local market. It is filled with cafes and vendors and fresh produce daily. Grand Hôtel Lévêque is a low-key and modern hotel just 6 minutes walk from the closest metro station!
Luxury Cost of Lodging in Paris
If Eiffel Tower views while staying in the lap of luxury is your goal then you can't go wrong with The Peninsula Paris. One of the top luxury hotels with a view of the Eiffel Tower you will be just steps from the Arc De Triumph, famous Parisian shopping districts and restaurants galore. Peninsula Paris is one of the most sought-after properties in Paris. If you want to stay here, you are going to want to check rates and availability immediately and book as soon as possible because it sells out quickly!
If the Peninsula Paris isn't available then have no fear.
There are many hotels with a view of the Eiffel Tower that are located near the Arc De Triumph and it is no wonder because the skyline views are just fantastic. Hotel Raphael is no exception and it is a gorgeous 5-star property right off the Champs-Elysee and one of the best places to stay in Paris.
It features a stunning rooftop terrace with sweeping views of the Eiffel Tower and is just a 2-minute walk away from the Arc De Triumph.
If you are planning a trip to Paris and are looking for luxury accommodation, check out our list of the Best 5-Star Hotels In Paris!
What Do Activities Cost in Paris?
Paris is truly a dream city with something for everyone in every budget. When planning activities you can also work with a flexible budget choosing to spend less in some ways in order to splurge more in other ways. If you've been reading this guide so far and ignoring the luxury budgets then now is the time to stop. You can spend less in all other areas, saving some of your budget to go big on a night out or pay for a private tour. We spent one lovely day in Paris walking along the Seine just enjoying the atmosphere in order to spend more on a fabulous dinner!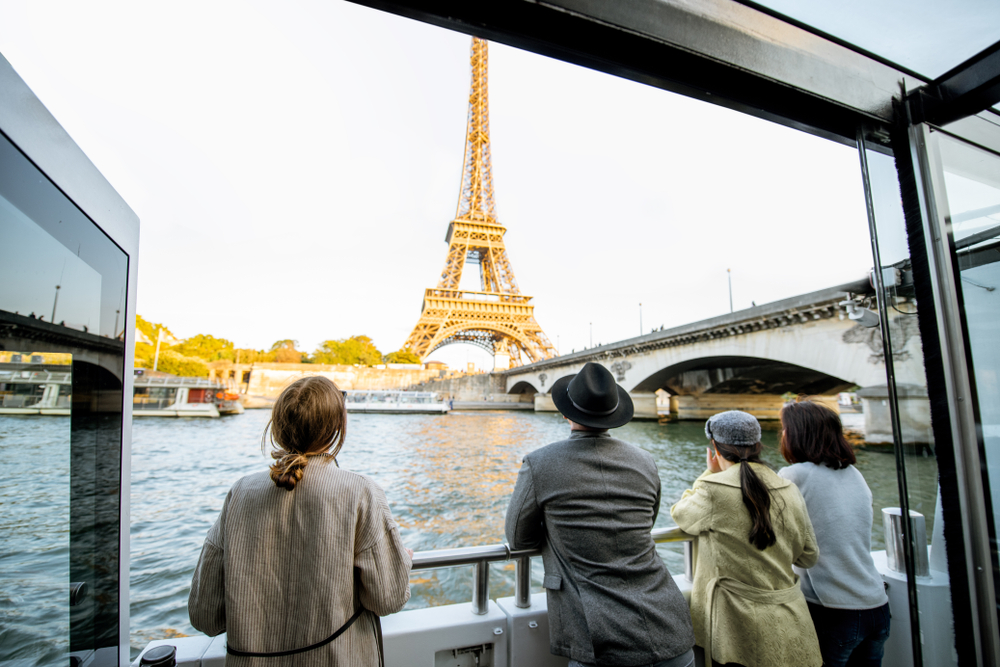 Budget Activities in Paris
If your budget is very tight with no wiggle room then make sure you do some planning ahead of time. You can choose your 1-2 must-do things and spread them out over the days you are in Paris. You can also plan to be in the city on a day when one of the many museums are free. For example, the Louvre which is normally $17 for a timed ticket is free Friday evenings after 6 pm and on the first Saturday of the month. The only drawback to this is that the museums will be more crowded during these times.
When you aren't doing a paid activity Paris offers some really fantastic free experiences. We always have so much fun just wandering the streets and exploring. To read more about these adventures check out our guides on Pretty streets in Paris, Things to Do in Montmartre, and The Best Cafes in Paris.
Mid-Range Activities in Paris
If you'd like to experience Paris by taking some tours you can find many companies that offer them online. You can take large group bus tours that will take you through the main highlights of Paris and can be a great introduction to the layout of the neighborhoods. One of our favorite tours we did while in Paris was a hop-on-hop-off cruise on the Seine. You can purchase 1 to 2-day tickets that allow you to travel the Parisian neighborhoods above ground. Starting at about $17 a ticket these tours are a fun way to experience Paris.
If you have a mid-range budget you probably want to consider adding Versailles to your itinerary. You will have to pay a little extra for an RER train ticket to get to Versailles. Just look for an RER Metro stop and purchase the ticket from one of the vending machines. With so much to see, you could spend the entire day exploring Versailles and you won't even notice the 20 Euro entrance fee.
Luxury Activities in Paris
As we said earlier, if you spend less on some of your other activities you may be able to splurge on some of the more luxury activities in Paris. From private tours, cooking classes, or even a rooftop dinner in the Eiffel Tower, the sky's the limit if you have enough money. One of our favorite excursions that we have done in Paris was one of the many walking tours. These tend to be small group tours that can be highly personalized. We chose theFrench Revolution Walking Tour which took us through back streets, hidden cafes, and told the story of the French Revolution as we've never heard it before. Expect to pay around 60 Euros for such tours but if you can afford them they are well worth it.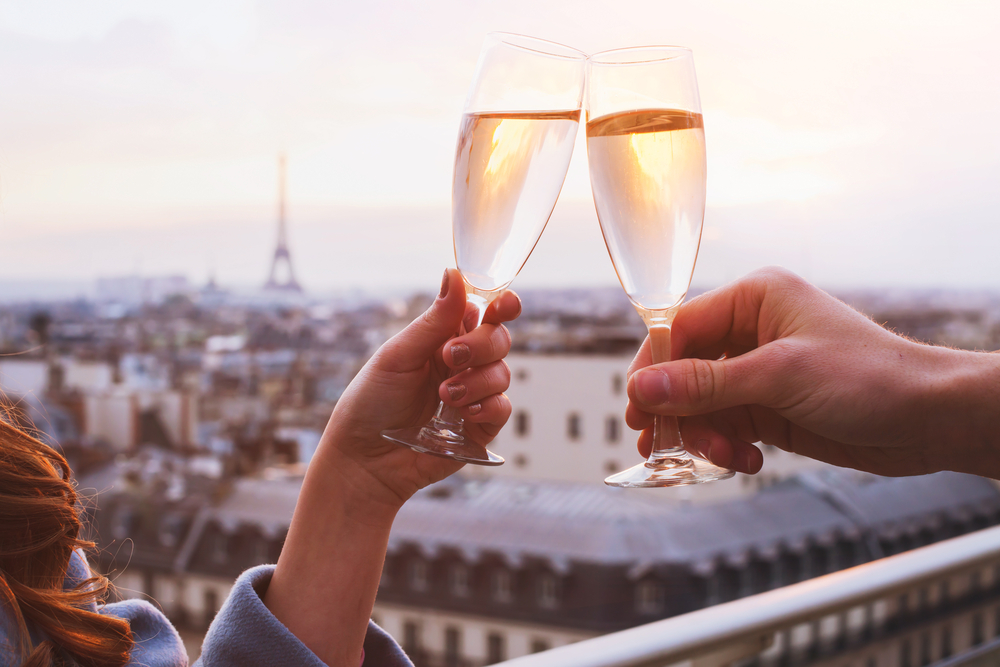 How Much Does Food Cost In Paris?
What is a trip to Paris without experiencing all the culinary delights offered from the country that invented so many of the foods we enjoy! Once again, no matter your budget, that are delights to fit every price range. This is another section where you can go very inexpensive one day in order to splurge a little bit more on another day. When we first dreamed of going to Paris we were so excited to visit the many cafes, bakeries, cheese and wine shops. We wanted to experience all that Paris had to offer and we did so at each price point.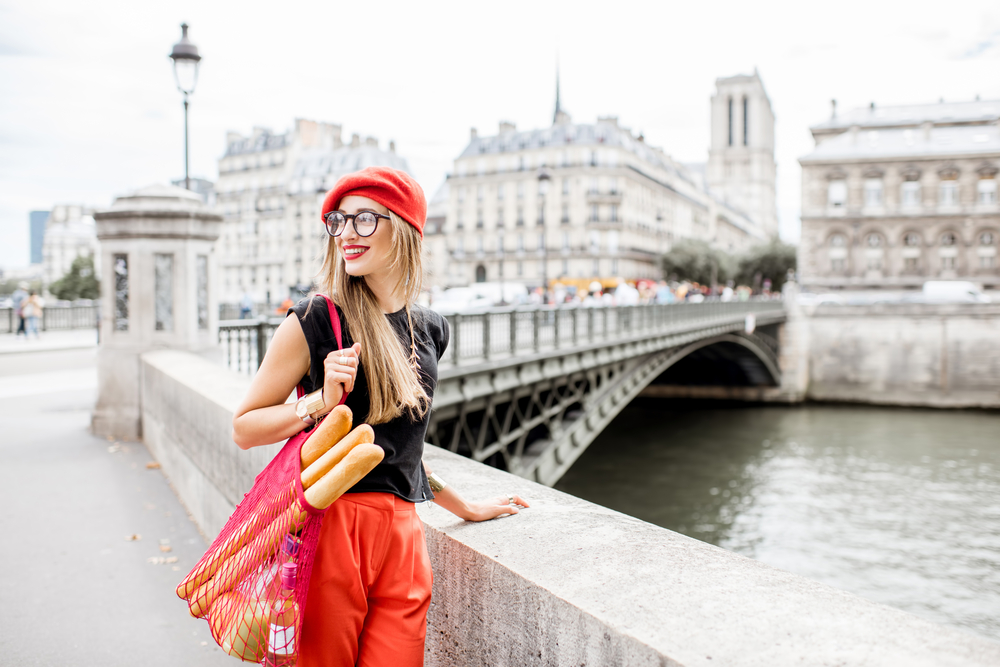 Budget Food in Paris
Have no fear! You do not have to eat at fancy Parisian restaurants to enjoy truly incredible french food. First, if you are staying in a hostel or sharing an apartment you may choose to cook many of your meals yourself. There are so many local markets to choose from you will find it very easy to purchase fresh ingredients for your own culinary adventure. We have chosen this option when staying in Paris many times and have written a guide to grocery shopping in Paris.
Even if you plan on doing most of your eating at home you will find that there are times when you still have to eat out. There are great takeaway shops that offer food on the go. For a more authentic Parisian experience, we suggest stopping at a local market, pick out a fresh baguette, some cheese and a bottle of wine and have a picnic as along the Seine.
Mid-Range Food in Paris
Besides also cooking your own food and picnicking, if you have a mid-range budget try stoping in one of the many cafes throughout the city. Parisians pretty much invented the cafe and you would be amiss if you didn't stop in and enjoy the atmosphere at least once. People watching is the thing to do while sitting in these outdoor cafe's. Nowadays there is so much variety in what the Paris cafe has to offer that you can find food and drinks for pretty much everyone.
We love enjoying many of the city cafes so much that we have written a post about that too! Check out 10 of the Prettiest Cafes in Paris, pick your one that catches your eye and spend the afternoon people watching.
Luxury Food in Paris
If it's one thing that Paris does really well it's the luxury dining experience. It's no surprise that there are many Michelin star restaurants as well as incredible fine dining experiences. From dinner at the top of the Eiffel Tower to one of the many restaurants along the Champs-Elysées you won't be disappointed. Look for fun tasting experiences too! One of our favorite meals was a 5-course menu that highlighted different truffle combinations. Many times these tasting menus don't include drink but for extra, you can add them on. Make a night out it and book a show at the Moulin Rouge! The French fine dining experience is not something to miss.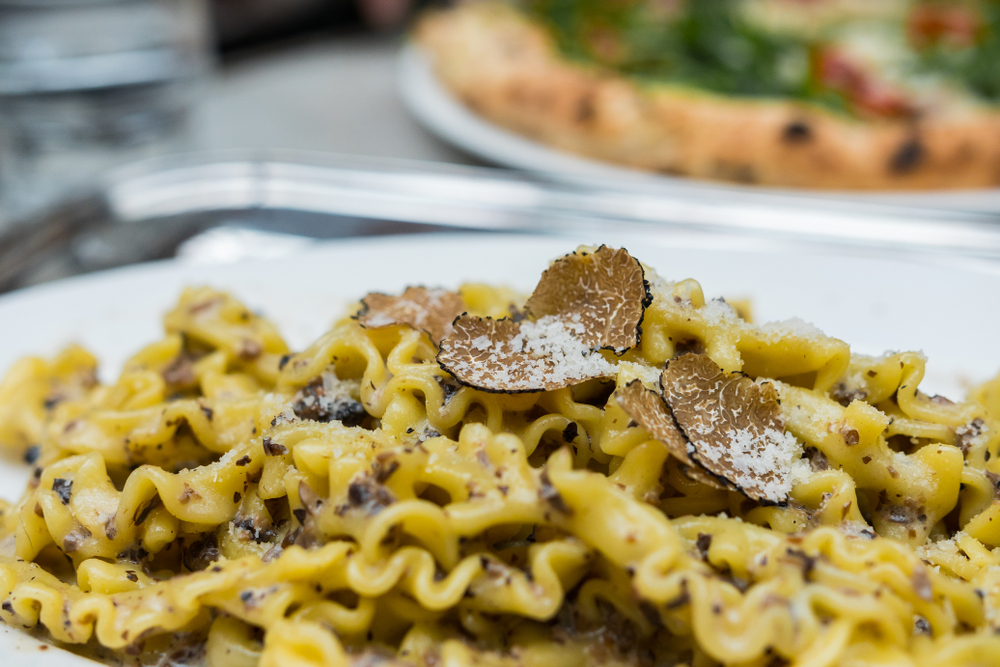 What do Tours Cost in Paris?
With such a popular and big city like Paris, you should consider adding a few tours to your trip to Paris. Once again it's very easy to find tours that fit into any budget and cost range. If you are on a budget you may choose to do some self-guided walking tours within the city. If you have a little more money to spend you might choose to take a day trip outside of the city. You can spend a little extra with tours that take you to Versailles or go all out and spend the day exploring other parts of France. Here are just a few that might interest you and help make your trip to Paris perfect!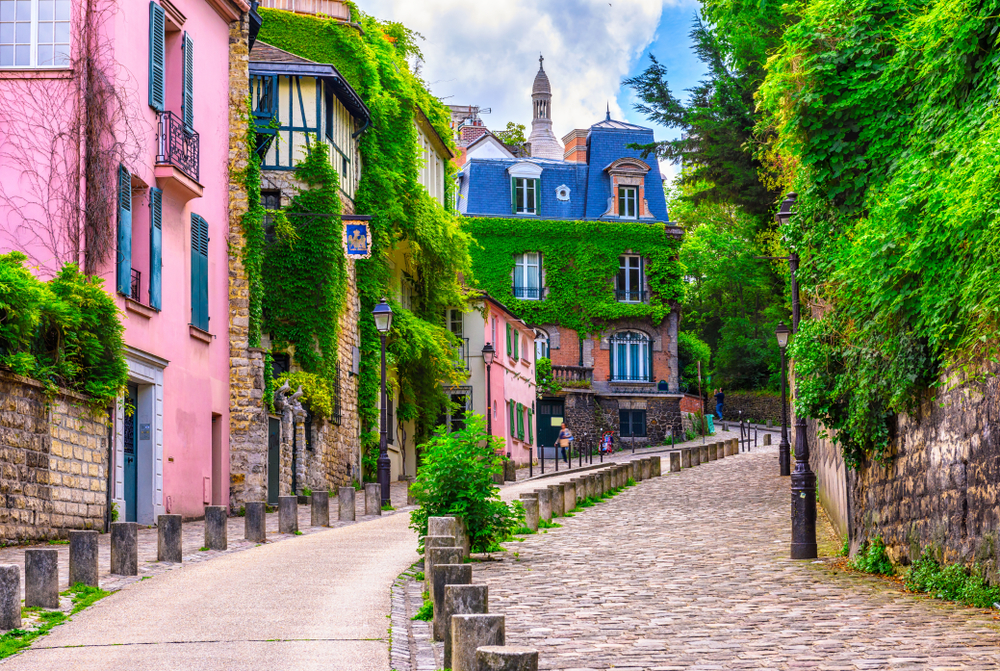 Budget Tours
Self Guided Visit to Opera Garnier
Paris One Hour Illuminations River Cruise
Romantic Montmartre Exploration Game
Mid-Range Tours
Paris Dinner River Cruise Experience
Lourve Museum Three Hour Comprehensive Tour with Skip the Line Access
Discover Paris by Night in a Vintage Car with a Local
Luxury Tours
Skip the Line Half-Day Versailles Guided Tour with Transfer
Day Trip to Champagnes with 8 Tastings and Lunch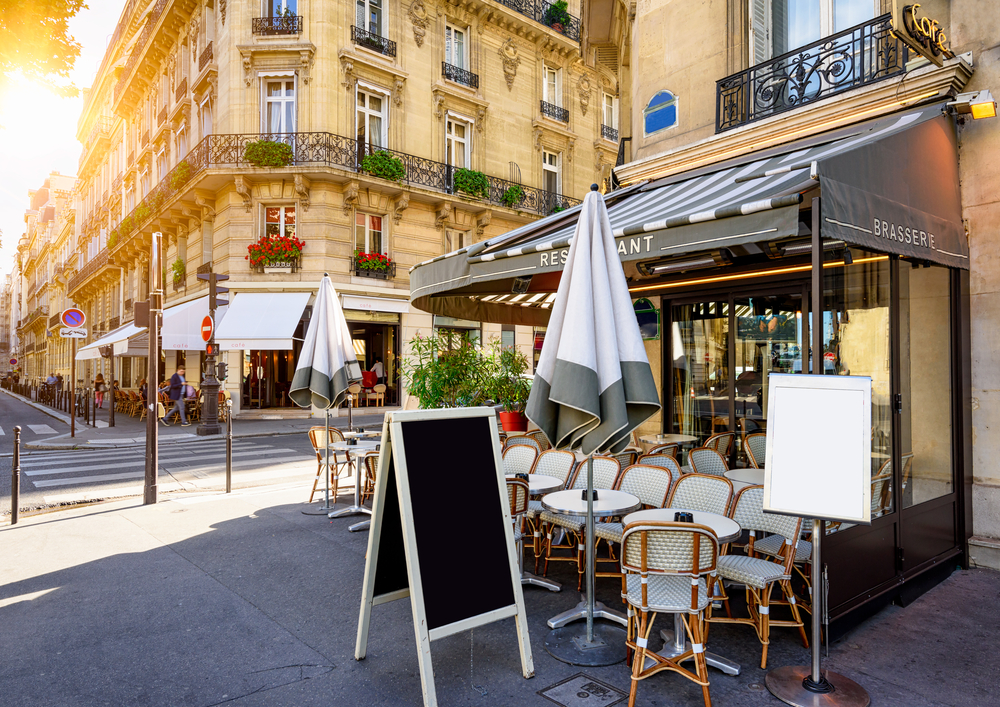 As you can see, no matter your budget Paris has a lot to offer any traveler who is wondering how much a trip to Paris costs. One of the great things about going to Paris is that you can have a wonderful trip and feel like you were able to have the full Parisian experience even if you have to limit your budget. If you can splurge on something then we say go for it! Have a fancy dinner, take an extra tour or just buy your self a wonderful trinket as you wander the streets. Either way, enjoy your time in Paris!