From Europe to South America, Australia or anywhere in between, a comfortable pair of travel underwear is essential when you're on the go. You don't want to be stuck on long flights or walking through downtown with an uncomfortable pair of travel panties, and thus, we want to share with you some of the best travel underwear out there!
Thankfully, travel underwear has become a big trend and is a new breed that has been taking over the market. New high-quality technology ensures that the best travel underwear are quick-drying, breathable, lightweight, and feature oder control properties. With all of these qualities, travel underwear is fantastic when on the go, but they can also be used for when relaxing at home! They are usable and comfortable and will save you a headache when traveling. Trust us and review the list of best travel underwear below: you won't be disappointed in purchasing a few pairs, and may even find yourself replacing your whole underwear collection with travel underwear!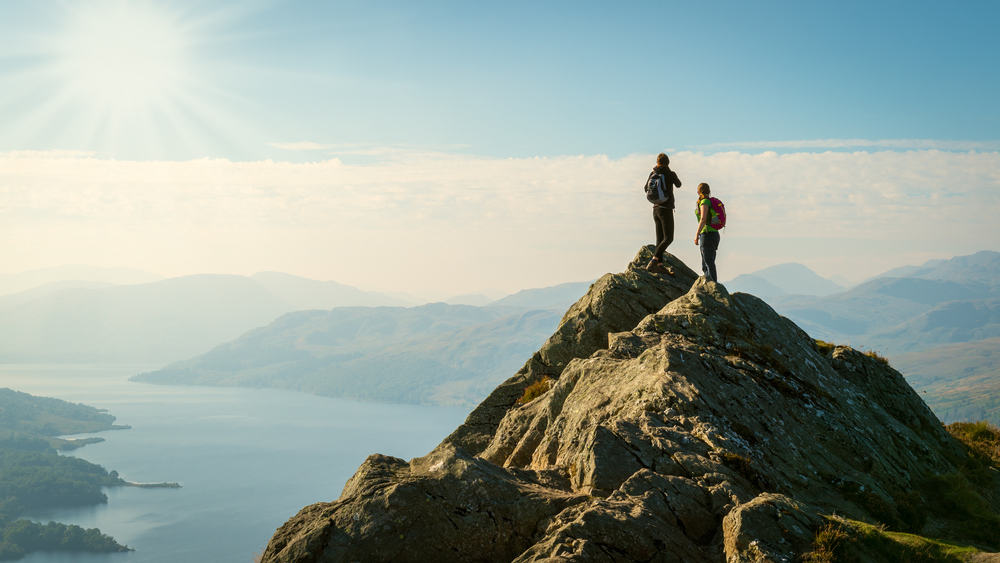 Best Travel Underwear For Women
When it comes to the best travel underwear for women, there are a lot of qualities to consider. Traveling can be unpredictable, and you want to be prepared. Thankfully, travel underwear promises great qualities, such as breathability and odor control properties which may help ease your traveling worries. Each and every woman who has traveled before knows the pain of having cotton underwear ride up. These travel panties listed below are some of the best travel underwear for women, as they promise to be quick-drying (meaning you can pack less pairs!), breathable, lightweight, and feature anti-odor properties.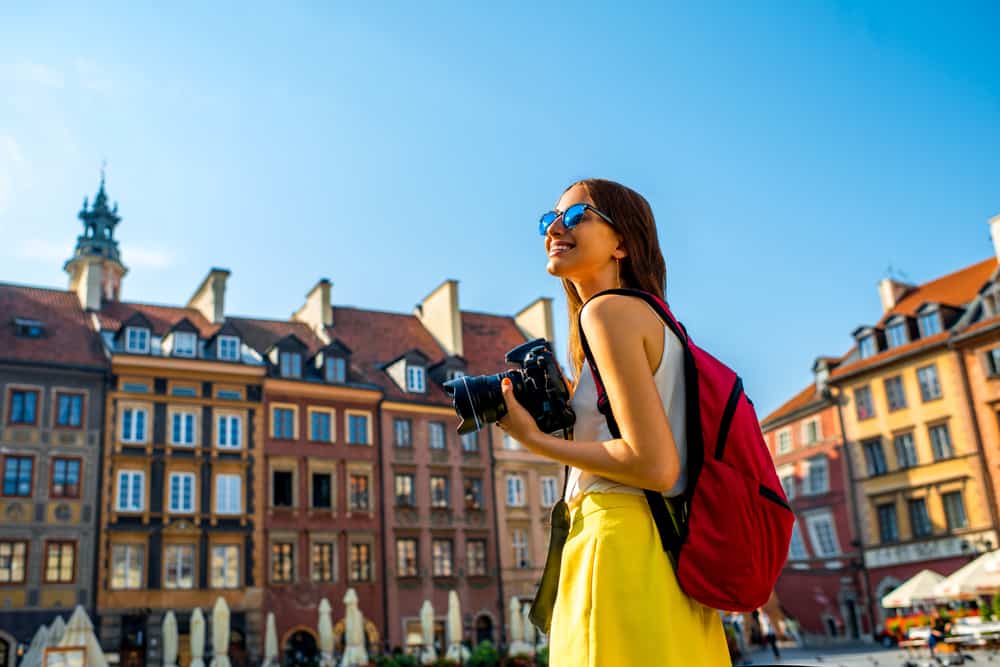 If there is one thing women know all too well, it's periods. Periods can put a damper on any travel experience, but we are here to recommend Thinx Period Panties, which are some of the best traveling panties on the market! Each pair of Thinx panties hold about 17 mL of fluid and are period proof. They literally absorb your period! With super-absorbent fabric and a leak-resistant barrier, this travel underwear brand helps ensure comfort and freedom when traveling on your period. Designed with moisture-wicking-cotton, these travel panties are odor-trapping and washable and reusable. They can last up to two years if well taken care of and can help you save money (and the planet!) by not purchasing as many pads or tampons. This travel underwear is the best travel underwear for women, hands down.
Icebreaker Underwear is often referred to as the organic travel underwear of the market, as this brand uses natural materials as opposed to synthetic materials. Icebreaker Underwear makes some of the best travel underwear for women because it is part of a merino wool clothing line. This material is perfect for long journeys, as it is comfortable and molds to any body shape with different designs such as hipster and brief fits. This travel underwear also utilizes anti-odor properties, but be careful: Icebreaker Underwear is not quick-dry and are not dryer friendly. Please don't throw your pair of Icebreaker travel panties in the dryer: you don't want them to shrink!
If you are an active traveler, New Balance Travel Underwear makes some of the best travel underwear in the business. If you find yourself running or working out while abroad, these travel panties are some of the best because they feature a wide waistband and unrestrictive leg openings. They are not constrictive and help you feel free when you move. They also come in different fits, such as the hipster and brief design! But even if you don't work out or find yourself being extremely active while traveling, New Balance Underwear still designs some of the best travel underwear for women as the waistband sits flat against your body and doesn't move. You are promised comfortable and lightweight designs with New Balance and we suggest investing in a pair, because even if you're not working out, you're still more than likely going to be walking or on the go!
Purchasing a few pairs of travel underwear can add up quickly. If you are on a budget, we highly recommend checking out Fruit of the Loom Underwear! This familiar and classic underwear brand has broadened their horizons and are now making travel underwear for women. These travel panties come highly reviewed as they use microfiber and are light and quick-drying. Better yet, they come in a variety of cuts and colors, helping you avoid pantie lines and allowing for you to color coordinate! And don't forget their tag-free design: no more irritating itch! This quick-dry underwear is cheap and effective. You must invest!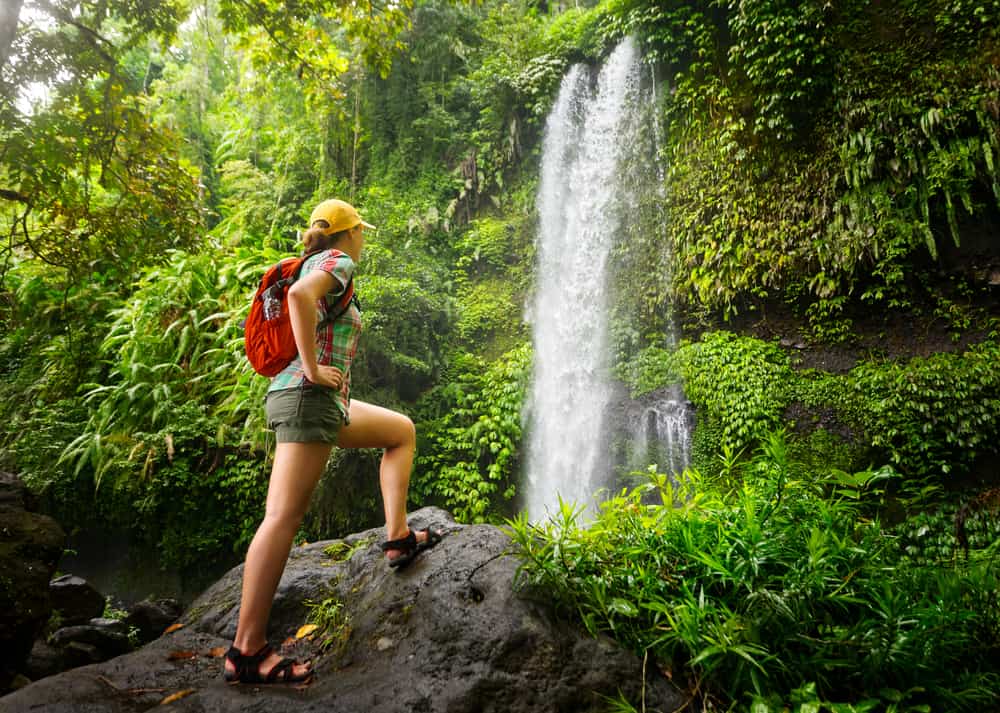 ExOfficio is one of the most highly recommended brands. They understand that fit and comfort are of the utmost importance when it comes to travel underwear, and thus they offer a variety of cuts for your personal preference. They even make some designs with lace if you're looking to feel a little fancy! This travel underwear brand is quick-drying and lightweight. They feature some stretch material for added mobility and are treated with Aegis Microbe Shield for odor control. ExOfficio designs are easy to pack and 100% nylon, making them extremely comfortable. We know why these are rated as some of the best travel underwear for women!
Smartwool Travel Underwear has often been compared to Icebreaker's travel underwear because they too are made from some natural materials. Composed of a merino wool blend, Smartwool's travel panties promise shape retention and ensure great quality with each purchased pair. They are lightweight and recommended to active travelers because their nylon core increases durability while the wool is close to the skin, offering that famous comfort. They also come in a variety of cuts and fun colors, which makes shopping for them fun!
Underworks is one of the most unique travel underwear brands because they are hygienic! Many travelers who find themselves purchasing Underworks have experienced the ease in which you can wear and discard of them. They are perfecting for traveling as they can be individually rolled and folded and wrapped for overnight transport, and once you're done, you can throw them out! You can also wash and reuse them– there are so many options. They are praised for their perfect fit and lightweight, cotton nature. Often, the Underworks brand is referred to as the everyday use travel underwear, making it perfect for practical situations!
Best Travel Underwear for Men
Just like with travel underwear for women, there are also a lot of qualities to consider when looking for the best travel underwear for men. As mentioned, traveling can be unpredictable, so you want to be prepared! Similar to women's travel underwear, travel underwear for men offer great features such as breathability and are lightweight in nature. Some brands even design quick-drying underwear to help ease your travels, and many of them offer anti-odor properties. They sound like a dream!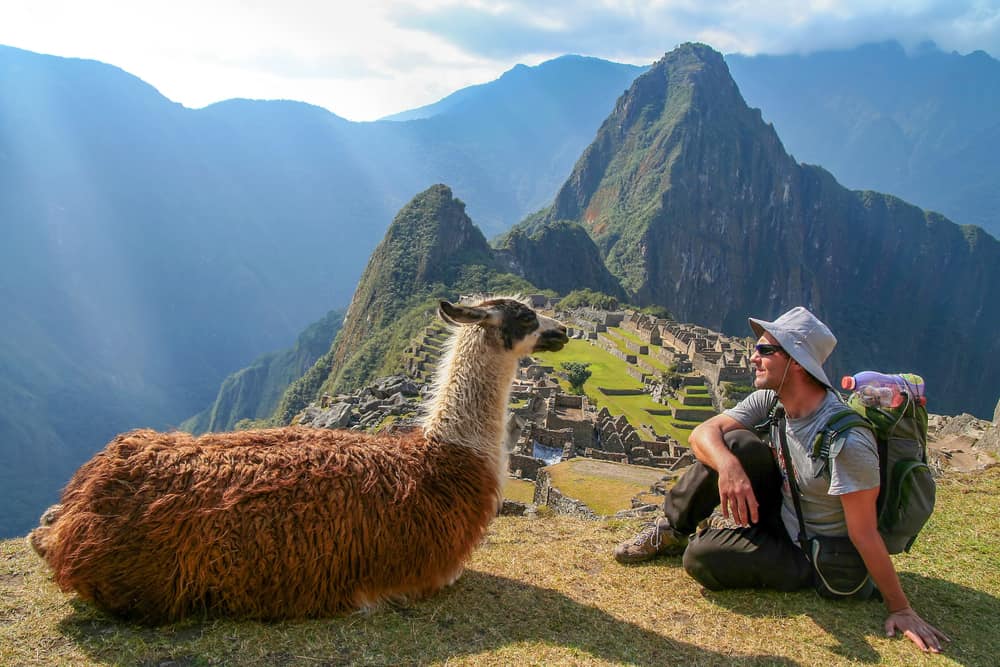 Just like their travel underwear for women, ExOfficio's travel underwear for men is highly reviewed. These breathable boxer briefs are great for hiking, exploring cities, and long plane rides as they include odor-reducing antimicrobial treatments which can help you feel fresher for longer periods of time. The waistband stretches to fit and retains shape, which in return helps durability. And better yet? The blend of mesh, nylon, and spandex help with the quick-drying material so you can be ready to wear this travel underwear within hours after washing! And don't forget that they come in a variety of fun colors and patterns!
Uniqlo offers great travel underwear for men. Made of cotton and spandex, they are super soft and breathable! This breathability is only enhanced by a liner which promises comfort when you go running or walk for long periods of time. The Uniqlo brand also promises dual defense technology against bacterial growth, which means your crotch can stay nice and dry and clean all day! Offered in different colors, this healthy fabric fits well and is a must add to your travel underwear purchases!
Hanes is a well-known underwear brand, and for good reason. Their cotton and spandex fabrics are marine washable and designed with X-temp technology to adapt to your temperature. Such adaption can allow for you to keep dry and cool for all-day comfort during any adventure. This brand takes pride in their comfort flex waistband that won't pinch, and their boxers are often preshrunk for better fits. With no scratch labels, tagless comfort, and a fairly cheap price, Hanes might be the best way to start off your experience with travel underwear!
As another well-known brand, you might find comfort in the familiarity of Under Amour. Their 4-way stretch construction moves better in every direction. It is quick to dry because of the material it is designed with, its fabric being composed of 90% polyester and 10%elastane. Combined with the anti-odor technology and performance waistband, this travel underwear promises to prevent the growth of odor-causing microbes while also offering breathability and lightweight comfort.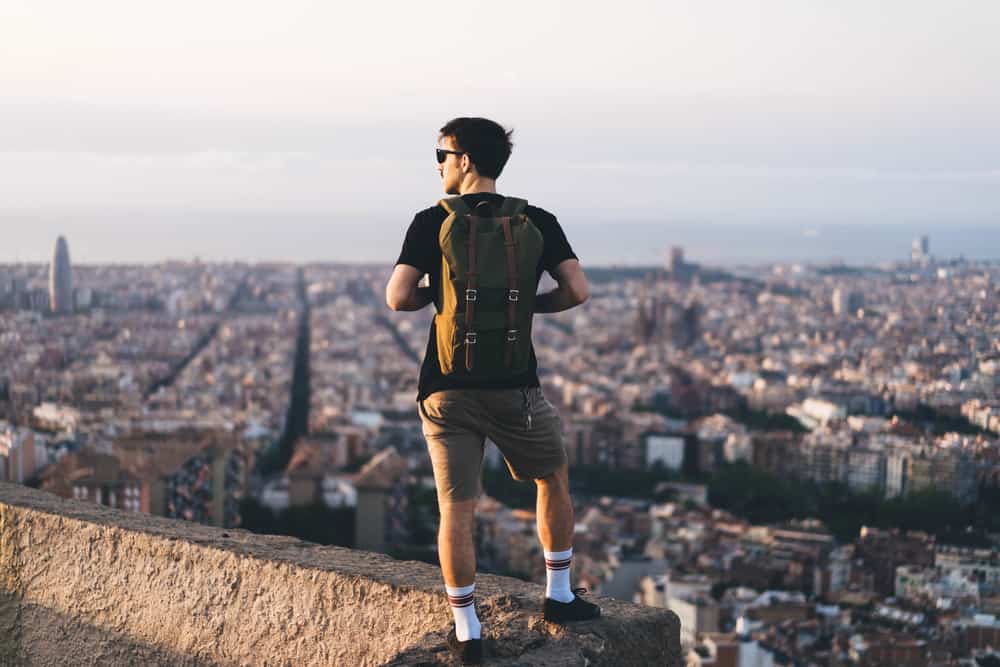 Saxx Underwear is often reviewed as great travel underwear because it is machine washable and is patented with a "ballpark pouch" for friction-free support. This 3D hammock-shaped pouch helps hold everything in place, which is great for when you are on the go! Well known for how these boxer briefs fit around the gluten, thighs, and hamstrings, this travel underwear does not chafe and offers great comfort with its anti-roll moisture-wicking fabric. SAXX Underwear is a must-try for men who travel often and want great support!
Just like their travel underwear for women, Icebreaker also takes its natural materials and designs travel underwear for men too! The merino wool is known for its comfort and being lightweight, which is great for when you are traveling light. This design is also well recommended if you are traveling to cold regions, as when you sweat, this mixture wicking and breathable material will help ensure you're comfortable beneath all your layers! With its naturally odor-resistant design, we highly reckoned Icebreaker boxers as a great starting travel underwear for men.
Similar to Icebreaker, Smartwool also uses wool in its travel underwear design. However, Smartwool uses a wool blend that also includes nylon to ensure a comfortable fit for all travelers. There is a flat-lock seam construction that minimizes chafing in every pair of boxers, and a fully functional fly was designed for complete comfort. Known for their lightweight insulation and warm lining, you can lock in body heat when temperatures drop but also stay comfortable in jersey-like material! You should check this travel underwear brand out!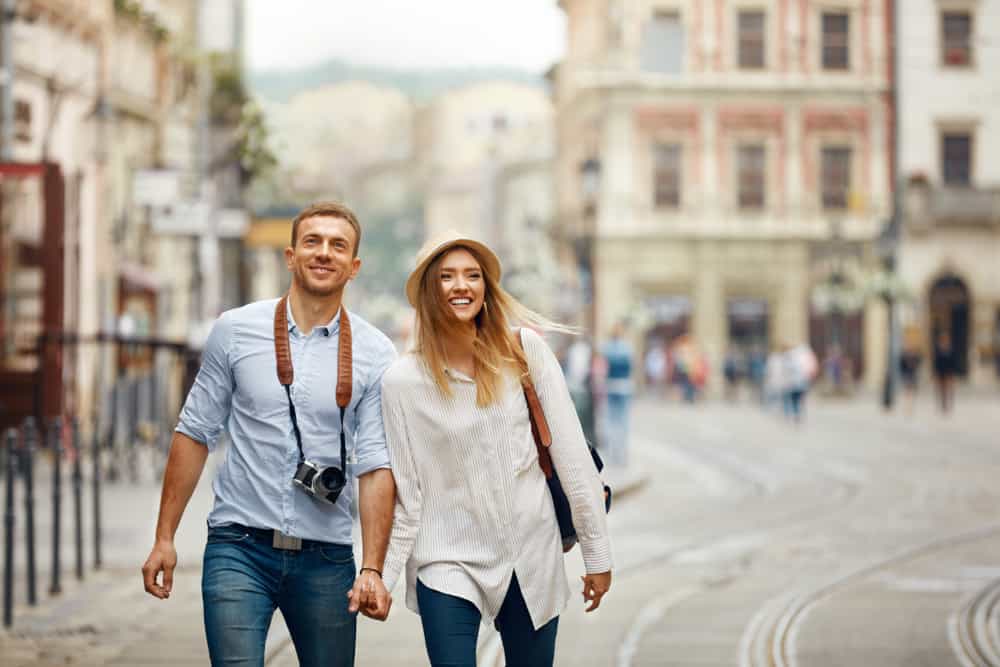 Traveling can be hard enough. When packing, we don't want you stressing about travel underwear! And when you've made it to your destination, we really don't want you stressing about your travel panties or travel underwear. Make sure to consider investing in some of the best travel underwear out there– both men and women– as knowing that you are comfortable, odorless, and quick-drying can help save headaches before they even start. Travel underwear can really make an impact on your travels, because really, who doesn't want to be comfortable? You may even find yourself replacing your everyday underwear collection with solely travel underwear once you find a brand you like!