If you are looking for the best NYC photography locations, you have come to the right place! As a born and bred New Yorker, and a photographer, who else better to help you choose the most iconic places in the city to photography? It is no wonder that taking photos of New York City is so popular, the city is one of the most famous and photogenic in the entire world! Whether you are looking for New York City photography locations as a professional photographer, for your family photos, for your vacation photos, or to take your Instagram feed up a notch, this list will show you the best NYC photo spots in the city!
This list will include the best NYC photography locations including some of the most iconic and also some secret and lesser-known spots you should visit. Although some of these locations for photographing New York City are well-known and popular, they are for a great reason! We urge you not to write off a spot just because you have seen lots of photos of it! There is nothing like photographing NYC through your own lens and capturing your own take on one of the many NYC photography locations!
Make sure to wear great walking shoes and dress appropriately for the time of year in which you will be photographing New York City! This list is spread all throughout the city so you will get a lot of walking done. We will include Google Maps to the direct location so you are able to easily find it when you are photographing New York City during your trip!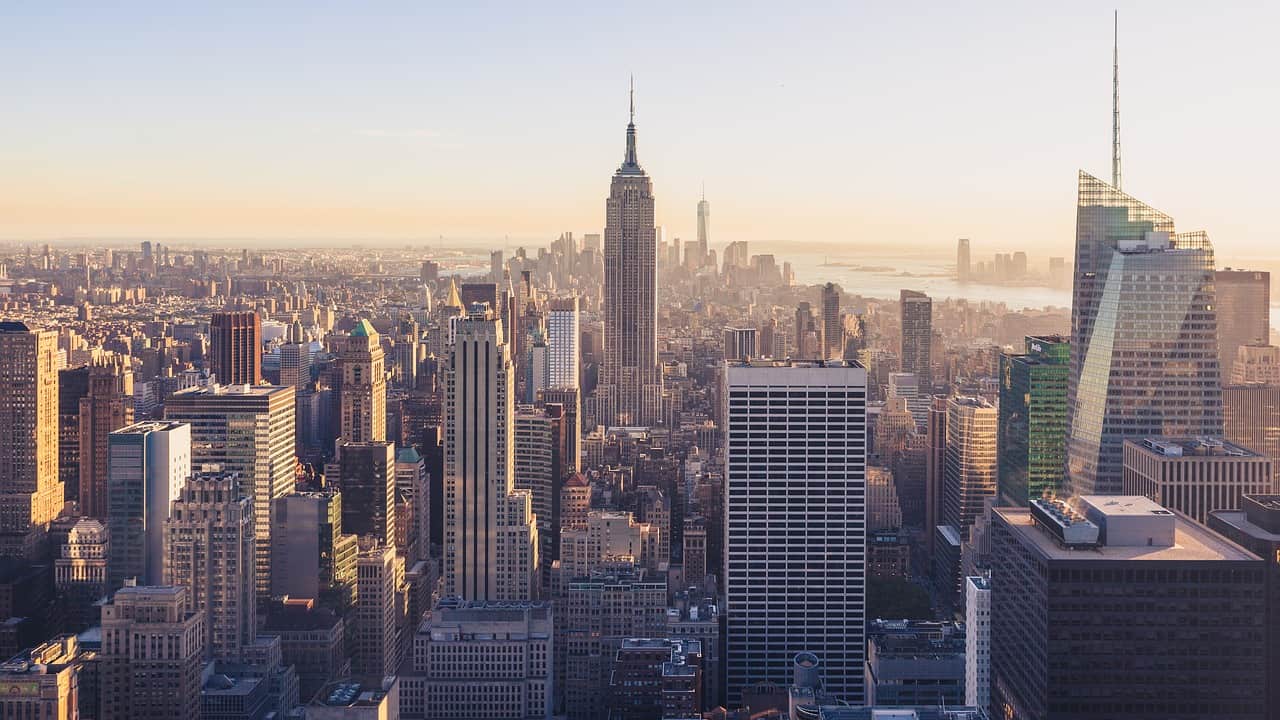 10 Best NYC Photography Locations And Where To Find Them
Times Square Is The Most Iconic NYC Photography Location
There are few New York City photography spots as iconic as the famous Times Square, drawing more than 50 million tourists annually. It is no wonder that this is a popular and iconic NYC photography location! Times Square is a bustling hub in the theatre district and the most crowded place in NYC. New York locals traditionally hate it, but we highly recommend you visit for photography purposes!
Times Square has an energy both during the day and at night that you need to experience. During the day, you will photograph hundreds of people and lots of commotion. At night, you have the ability to take beautiful photos of the neon signs and great long exposures of famous taxis as they whiz by. Don't let the fame of this NYC photography location get to you, it is totally worth the stop on any trip!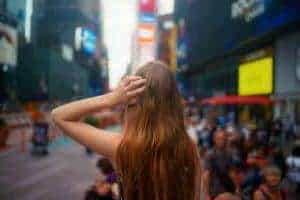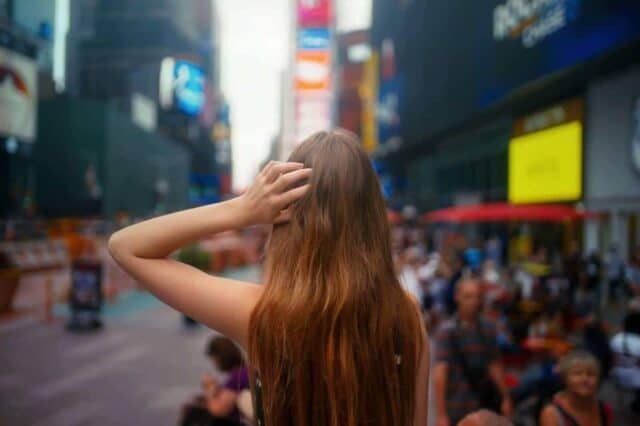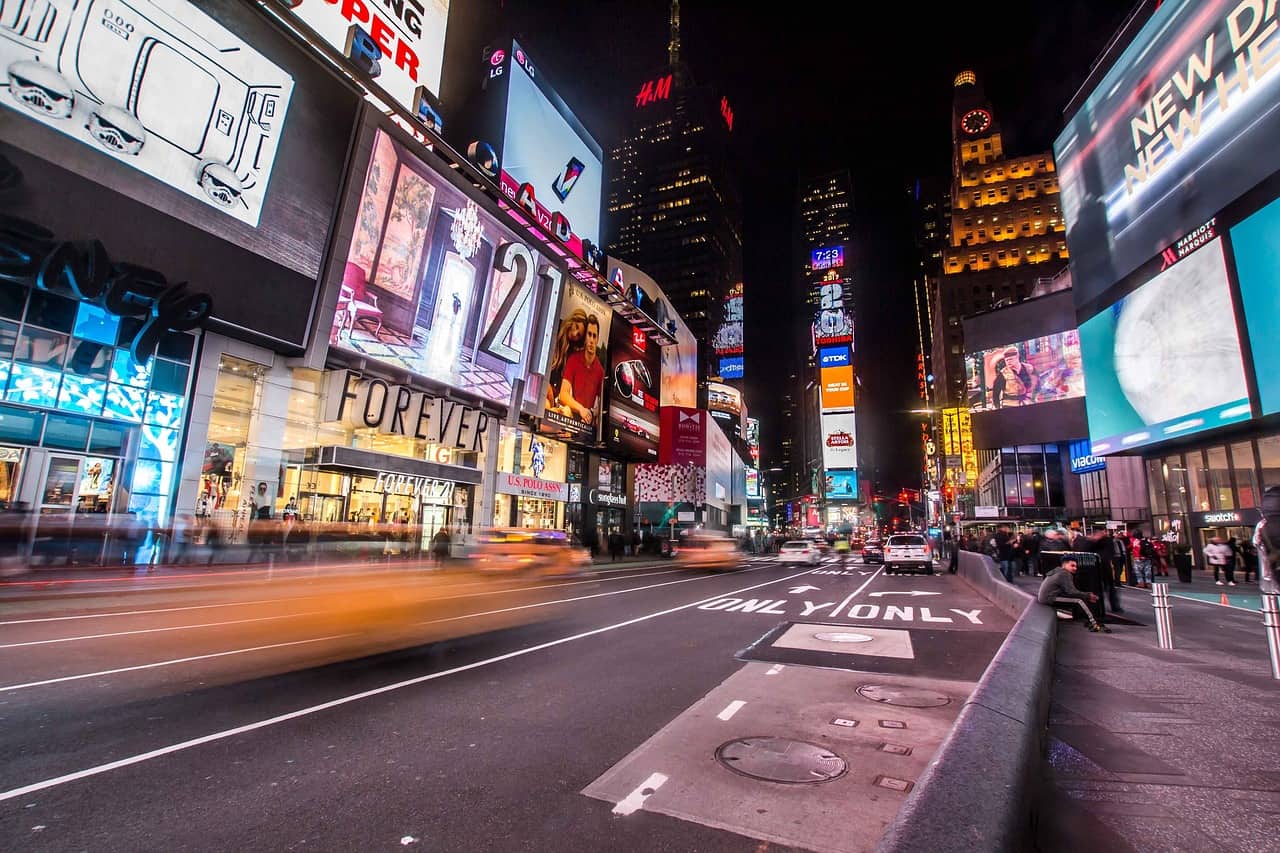 The Manhattan Skyline From "The Lake" In Central Park Blends Nature And Cityscapes
"The Lake" is the actual name of one of the lakes in Central Park so make sure you are going to the right one and not just the first lake you find! The Lake is located in the middle of Central Park and provides beautiful NYC photography views of the city. We recommend this location when photographing New York City because you have the chance to blend nature with cityscape features. If you come on a calm and clear day, you may even be able to get a wonderful reflection!
The Lake is quite large, so make sure to walk around in order to get the view that you love the best of the Manhattan Skyline. A good New York City photography starting point is the Bow Bridge which you can stand on and face the skyline. The best part is that The Lake and the surrounding nature change during each season so depending on what time you are photographing New York City, you may see snow and ice or you may see green trees and flowers!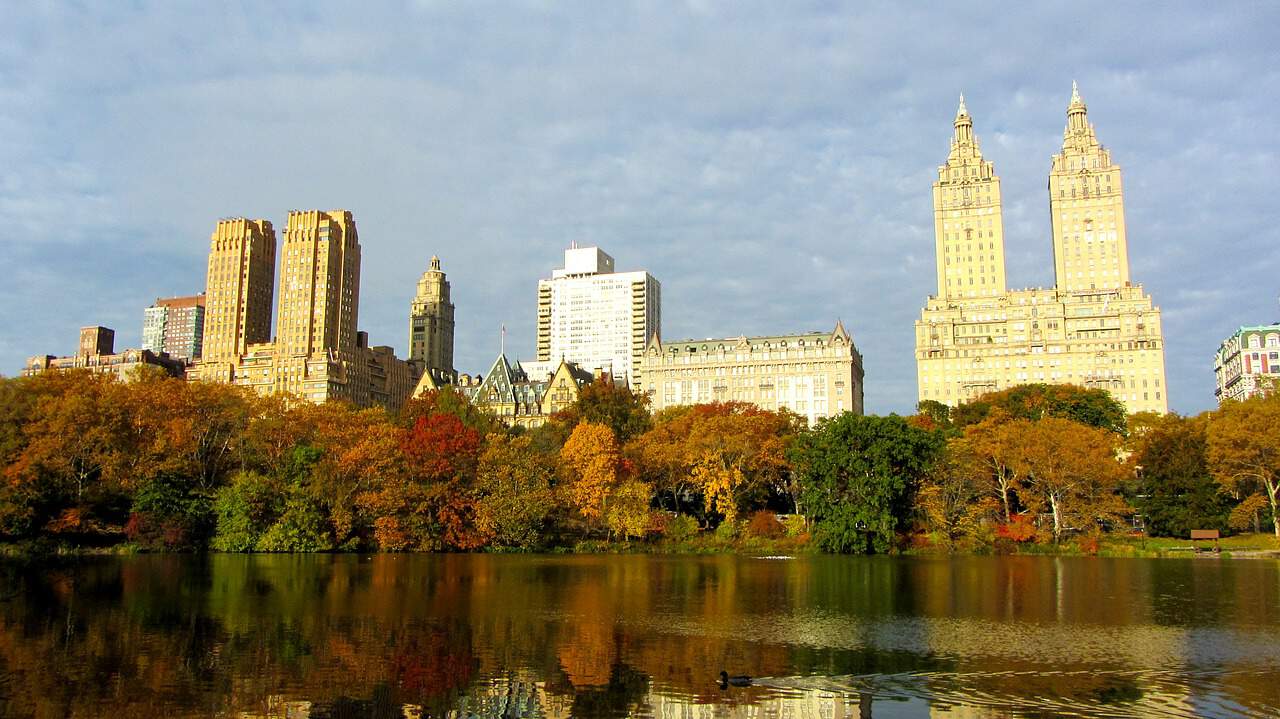 The Tudor Place Bridge Offers Unobstructed New York City Photography Views
Never heard of the Tudor Place Bridge before? You may not be alone! Although this location is popular among creatives when photographing New York City, it is nowhere near as famous as other locations like Times Square or Central Park. We love that this bridge offers unobstructed NYC photography views that include famous buildings such as the Chrysler Building. It is truly one of the best views in NYC!
You are also able to get wonderful street photos, sunset photos, light trails, and more because you are essentially floating above the street! Make sure to bring your tripod if you want to photograph New York City at night or if you are looking to capture some great long exposure photos! This location is popular among the photography set, but you won't find your everyday tourist here so if you want to get off-the-beaten-path, this is a great place to go!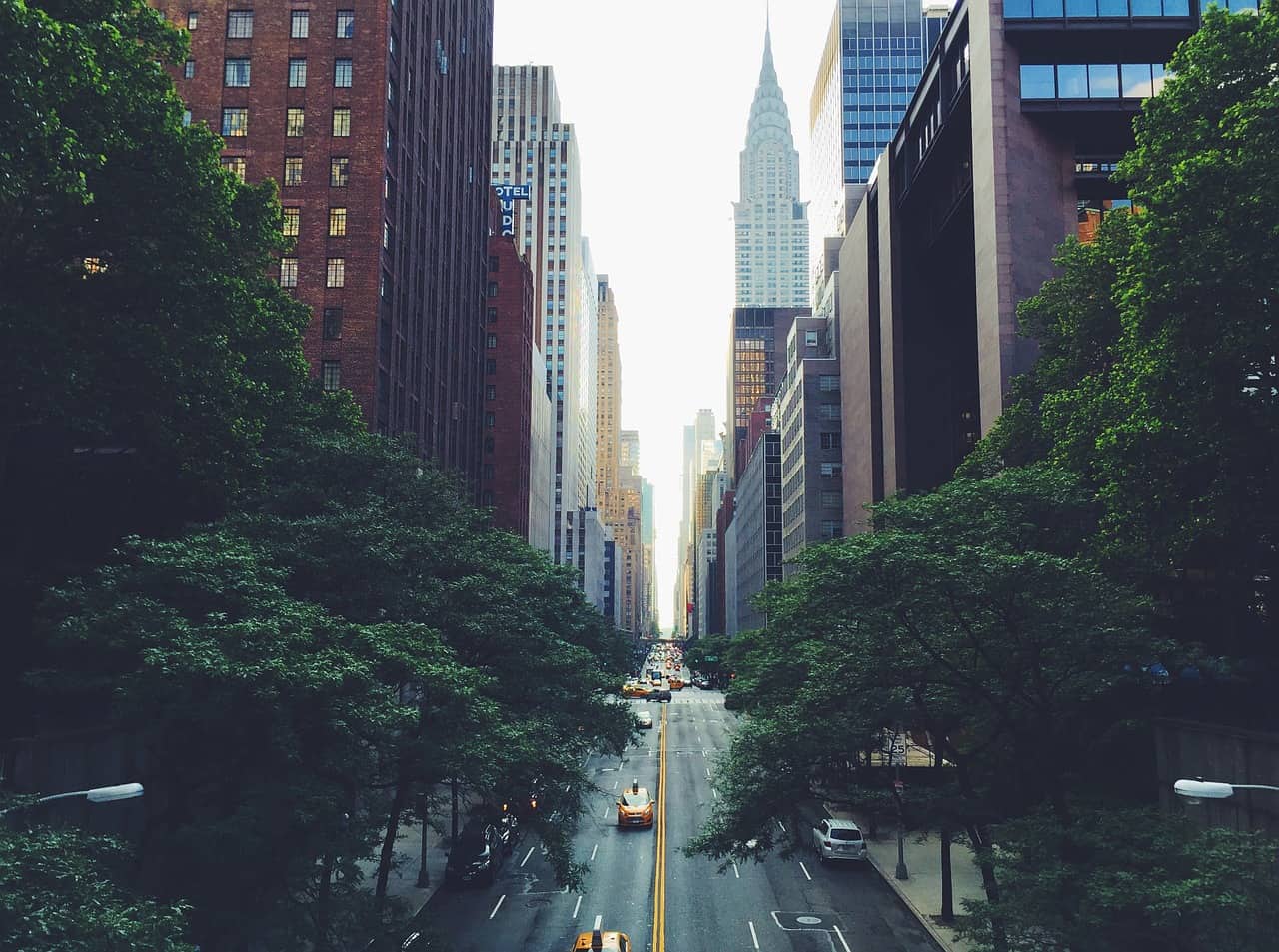 Grand Central Station Adds Controlled Chaos To Your NYC Photography
At first glance, Grand Central Station appears to be wildly chaotic and out of control. This isn't the case, as the station is quite orderly and people know exactly where they are going and how long it takes them to get there! This results in a wonderful "dance" as people rush past each other, careful to never touch, but still forging forward to their destination.
Grand Central Station makes for cool long exposure photography because you can capture the people in a blur. It is also gorgeous and makes for a beautiful Instagram location too if that is what you are after! Grand Central Station's architecture is breathtaking and it has been the scene for hundreds of movie scenes. Make sure to take your tripod and if you want the whole place to yourself, go very early or in the morning when it is not rush hour.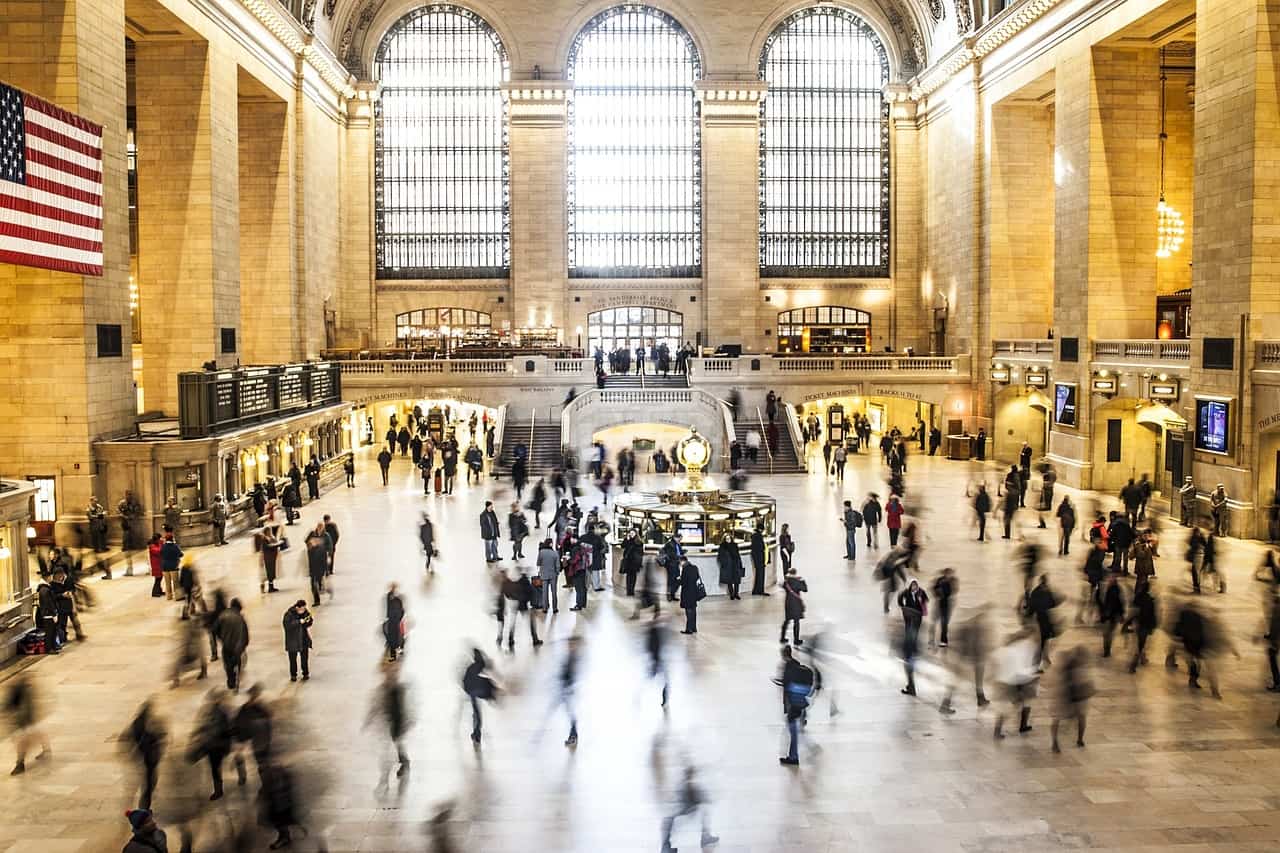 The Manhattan Bridge From DUMBO Is One Of The Most Instagram Famous Spots In The City
Chances are you have seen this NYC photography location before splashed all over Instagram or travel booklets. It is actually just a residential street in the Brooklyn neighborhood of DUMBO which literally translates to "Down Under The Manhattan Bridge Overpass." You can easily take the Subway to this neighborhood, but finding this view is a little difficult if you don't have the exact address! Luckily, we provide you with the Google Map location below!
It is an extremely popular place for photographing New York City, especially for Instagram, so there are a lot of people there! People stand in the middle of the road and cars come down the road and people have to jump out of the way. Make sure to go very early if you want the whole place to yourself or else you will be battling for the best spot. Make sure to be respectful as this is a residential street and people live in the homes near this popular NYC photography location.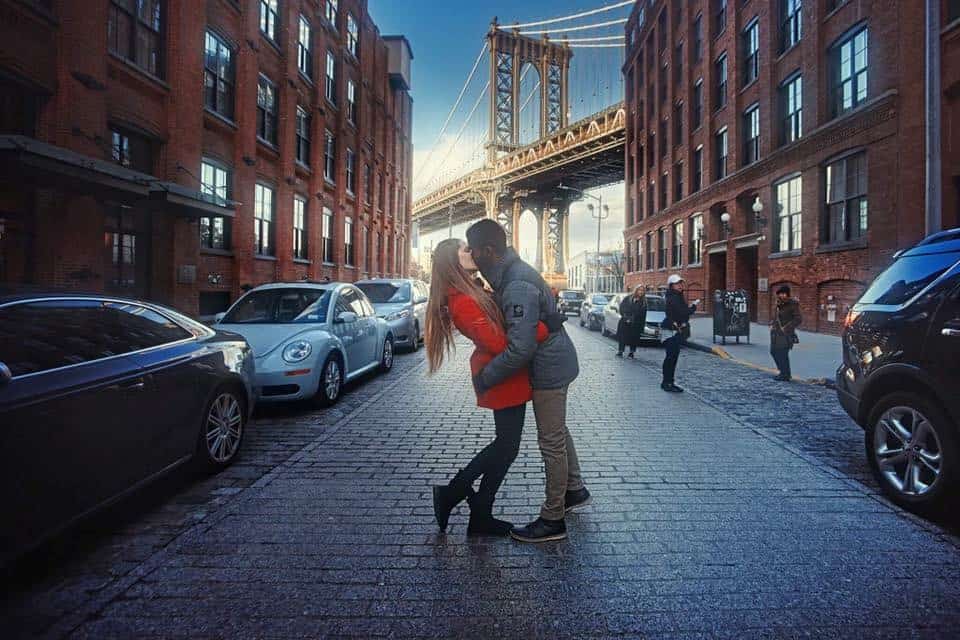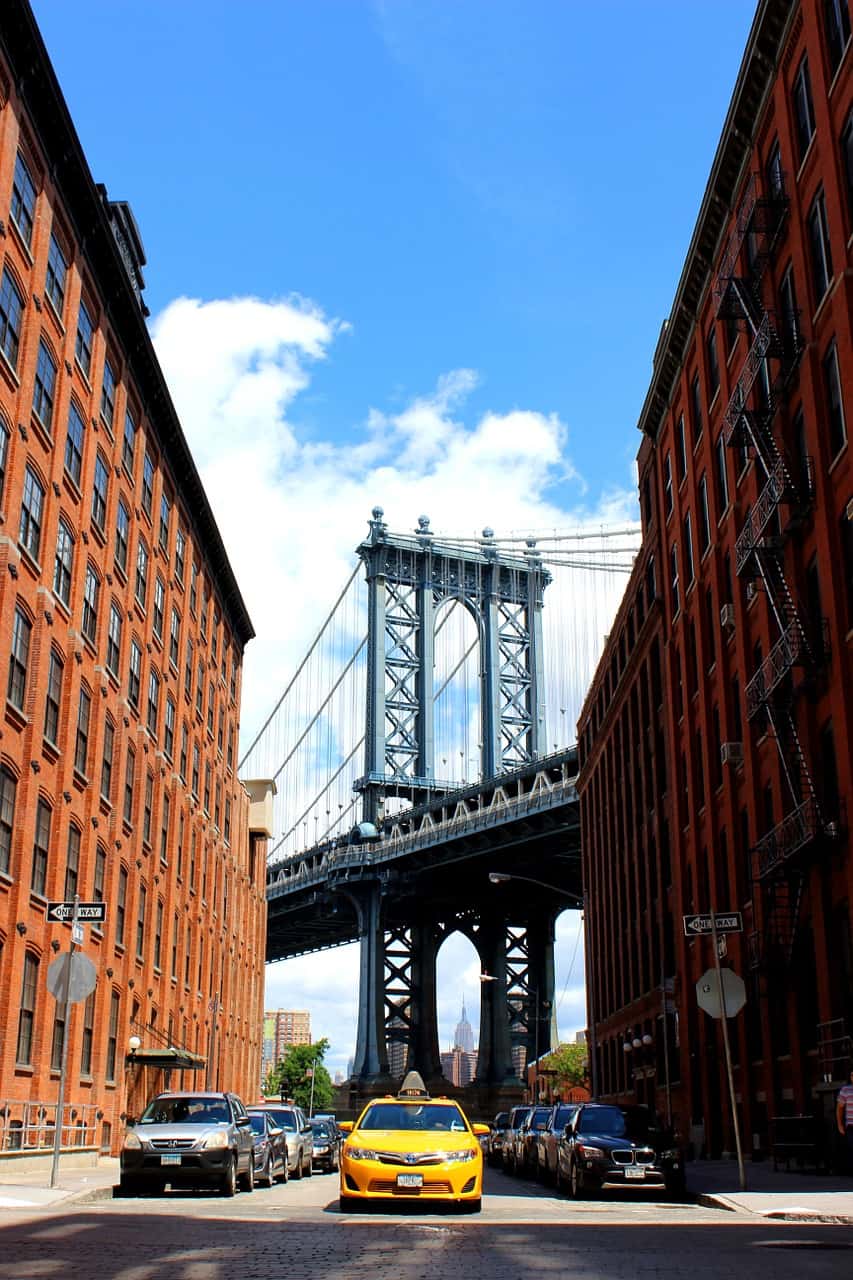 The Highline Is A Wonderfully Eclectic New York City Photography Location
The Highline is such a unique and eclectic place for photographing New York City and it certainly shouldn't be missed. The Highline used to be a train that ran through NYC on a raised platform but has since been transformed into a raised park that runs along the water.
The Highline is unique because it is a park that sits above the city and it is quite long but very narrow. It is a popular place for running, sunbathing, and shopping and offers some of the best views in NYC for free!
The Highline makes a great NYC photography location because of its diversity and how much it has to offer. You can choose to shoot out over the river, you can choose to shoot down the Highline itself, or you can choose to stand on The Highline and shoot out over the Manhattan Skyline. Depending on when you visit, The Highline may be quite crowded. Summer is a popular time, but go early or late and you will have a better chance of there being so many people enjoying this cool New York City photography spot.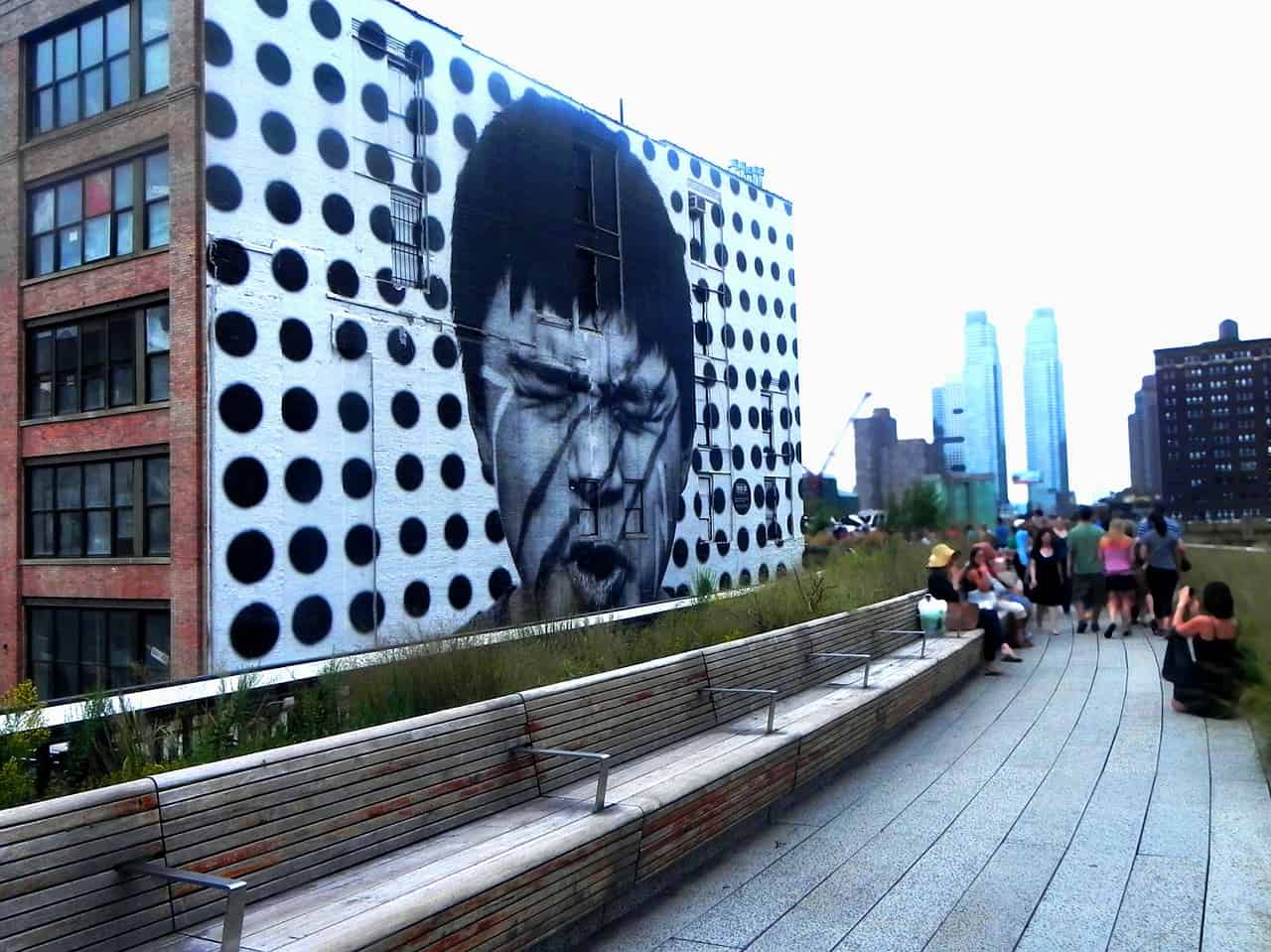 The Oculus Provides Clean Lines And Unique Perspectives
The Oculus is a brand new subway station [like a modern Grand Central Station] and shopping mall that is right next to Ground 0 by One World Trade Center. It is stunningly beautiful and a unique NYC photography location. The Oculus can range from being extremely busy during rush hour to less-crowded during times when people aren't traveling via Subway. The roof is domed so natural light floods the building and provides beautiful lighting.
The Oculus offers many clean lines and unique perspectives. You can stand on one of the balconies and shoot down on the floor of the building. You can stand on the floor and shoot up and only get the ceiling. Or you can go outside and capture The Oculus in the foreground and One World Trade in the background. Just make sure to be respectful when visiting this New York City photography location as it is near Ground 0 and should be treated as such.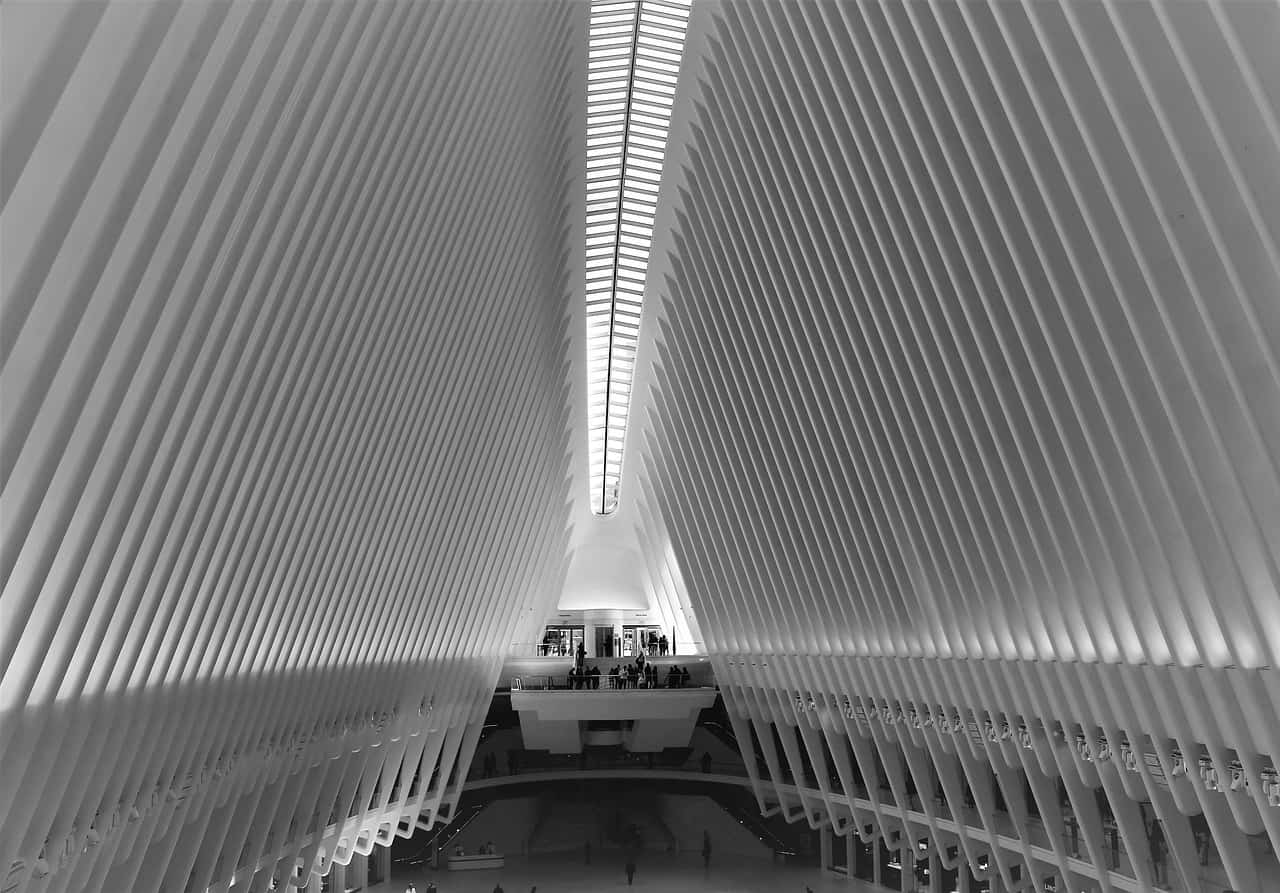 The Flat Iron Building Is Perfect To Photograph By Day And Night
The Flat Iron Building is another iconic place for NYC photography because the location is so unique. The Flat Iron Building sits between two roads that merge into one and it's unique shape make it the perfect stop when photographing New York City. The Flat Iron Building is great to visit both during the day and at night and offers unique views no matter what time you decide to visit!
During the day, you see the true charm and shape of the building and at night you can take some wonderful long exposure photographs. When photographing The Flat Iron Building, you actually want it to be busy with lots of cars and taxis so that you can capture light trails and other movements with long exposure techniques. The Flat Iron Building is best shot from the little park at the middle of the street or from the right side of the building on the next block up! This New York City photography location is a must-see on any itinerary when visiting the Big Apple.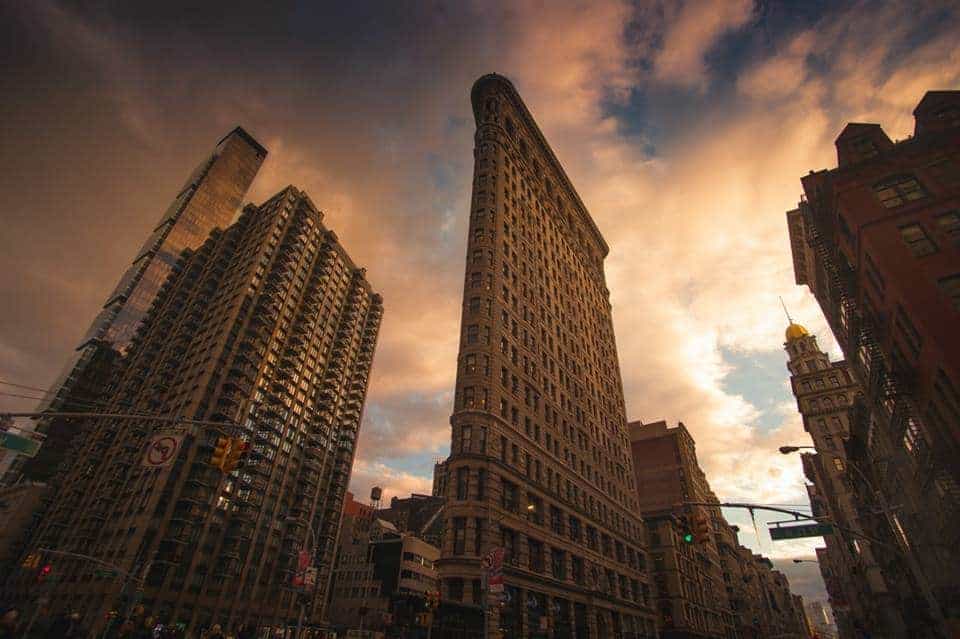 The Top Of The Rock Offers The Best NYC Photography Views
The Top Of The Rock offers the best NYC photography views of the entire Manhattan Skyline. It is better than the Empire State Building because you are actually able to get the Empire State Building in your image, and better than One World Trade because it isn't as high or so far downtown! There is an entrance fee to visit The Top Of The Rock, but it is well worth the price for photographing New York City!
The Top Of The Rock does not allow tripods, so keep that in mind when visiting. It is also a wonderful spot for Instagram photos and we recommend going early if you don't want hundreds of other people in your images. Finally, The Top Of The Rock is a wonderful place to watch the sunset in NYC and then you can stay and shoot the city by night as well! All in all, The Top Of The Rock is one of the best places for NYC photography that captures the city's iconic skyline.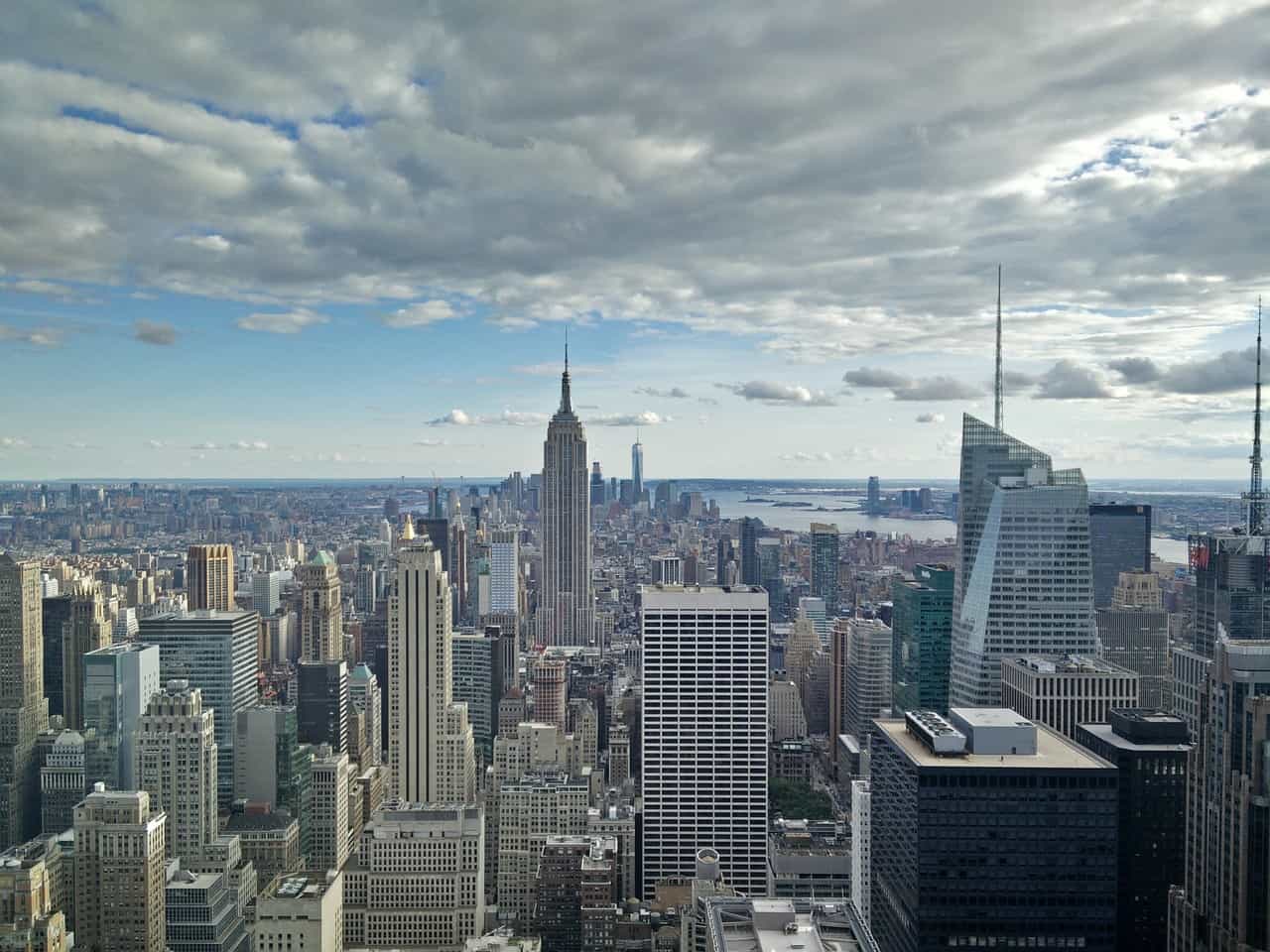 Brooklyn Bridge Park Is The Best Place For Photographing Downtown And The Brooklyn Bridge
Sure, The Brooklyn Bridge itself is a wonderful NYC photography location, but many people don't consider the neraby Brooklyn Bridge Park! The park offers sweeping water views of downtown NYC as well as panorama shots of the Brooklyn Bridge itself. Instead of standing on the Brooklyn Bridge, you are able to get the bride in your shot as well as downtown NYC and One World Trade Center.
We love Brooklyn Bridge Park because it is always bustling and full of life! Whether it is movies in the park or live music, there is always something to see and do after you are finished photographing New York City from this location. This is also the perfect sunset spot for New York City photography because the sun will set right behind the city! You can also get photos of the boats as they pass underneath the Brooklyn Bridge. There are so many NYC photography options from Brooklyn Bridge park you really must visit and make your mark on the location.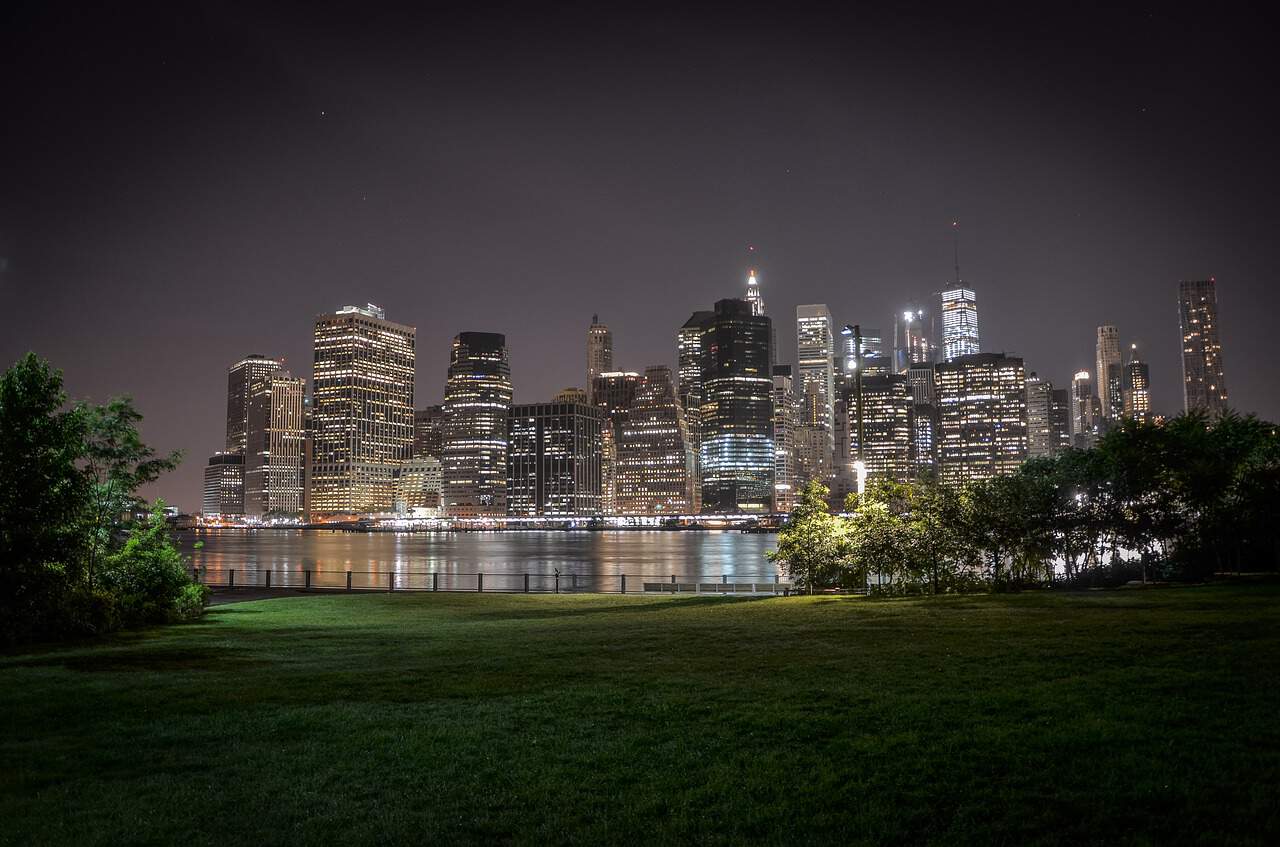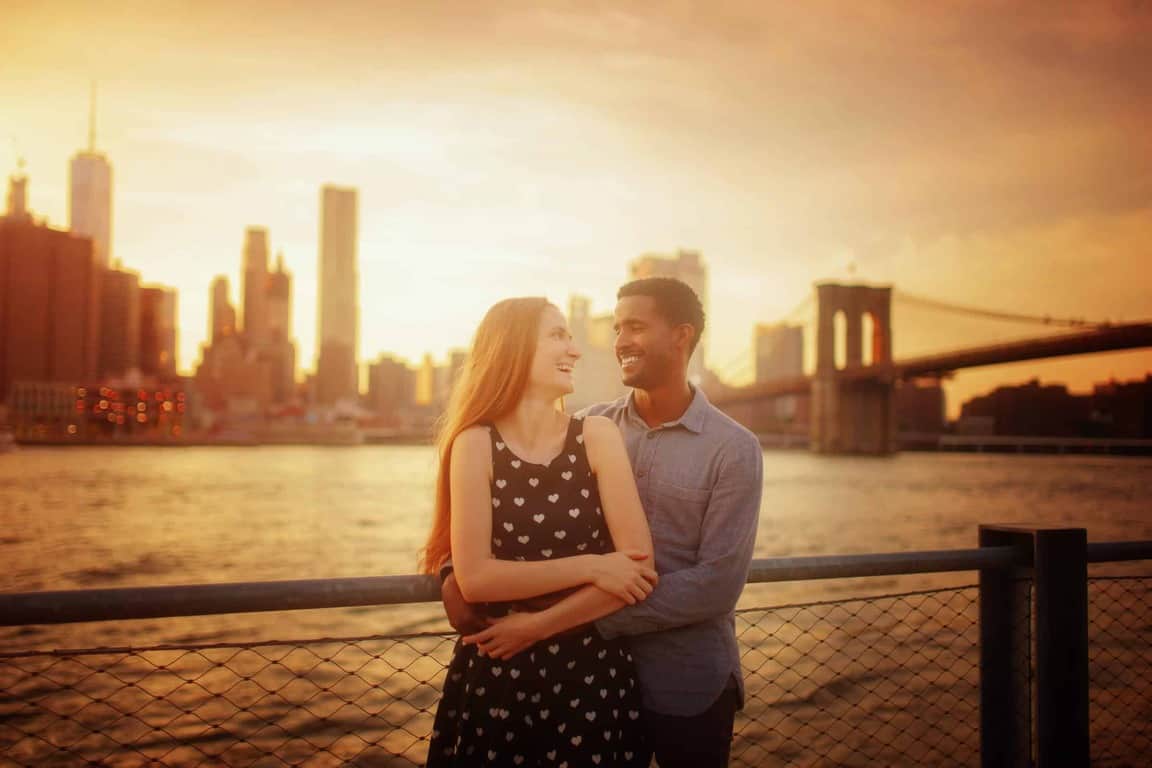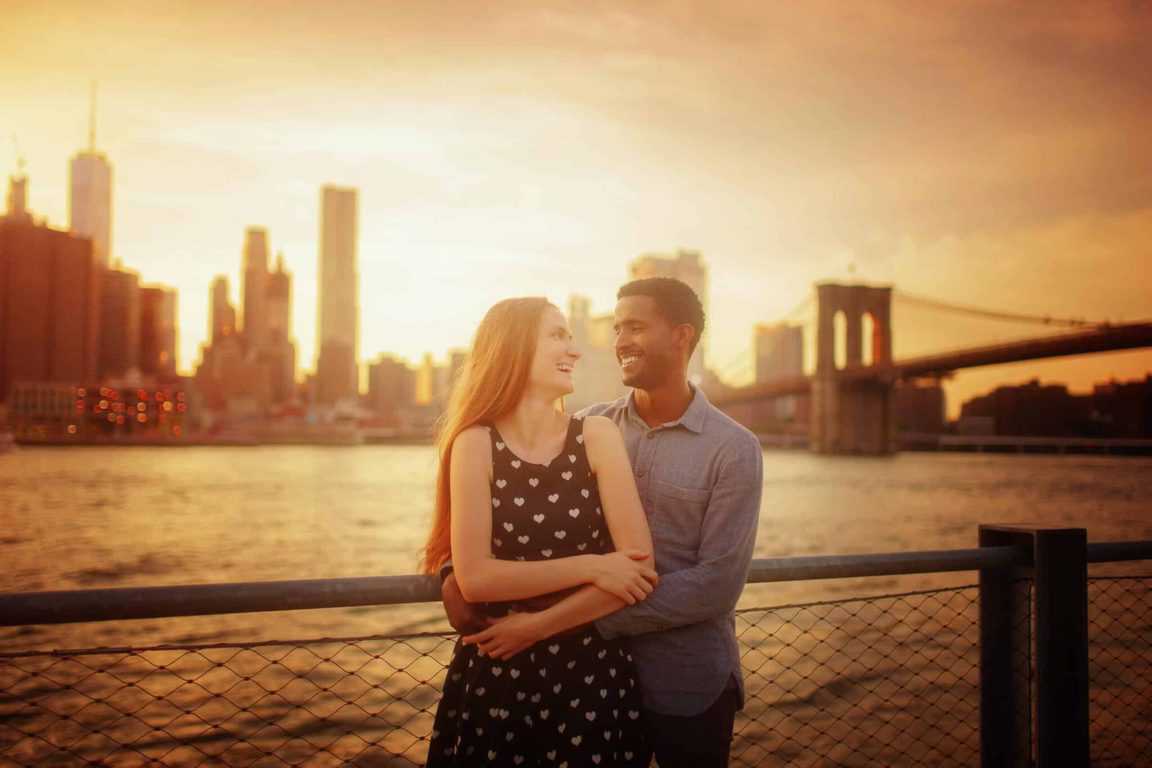 These NYC photography locations will help you see the best the city has to offer! When photographing New York City, remember to be respectful of local rules and ensure that you are quiet in residential areas. There are so many wonderful spots to take photos of and we hope you find a New York City photography spot on this list that you truly love for your photo adventure!
Pin this post: