There are so many fun and beautiful weekend getaways on the East Coast. From amazing nature escapes to historic cities, the East Coast really has something for everyone.
Whether you are planning a family vacation or a trip with friends, there are plenty of things to do on the East Coast. Serene beaches, amazing national parks, and cities full of beautiful architecture and delicious food are only some of the things you will be able to experience.
There are a ton of East Coast road trips perfect for a weekend trip or a longer vacation. There are so many pretty states along the East Coast waiting to be discovered! Let's go!
Don't forget to check out our list of the Best Resorts On The East Coast if you are looking for some inspiration!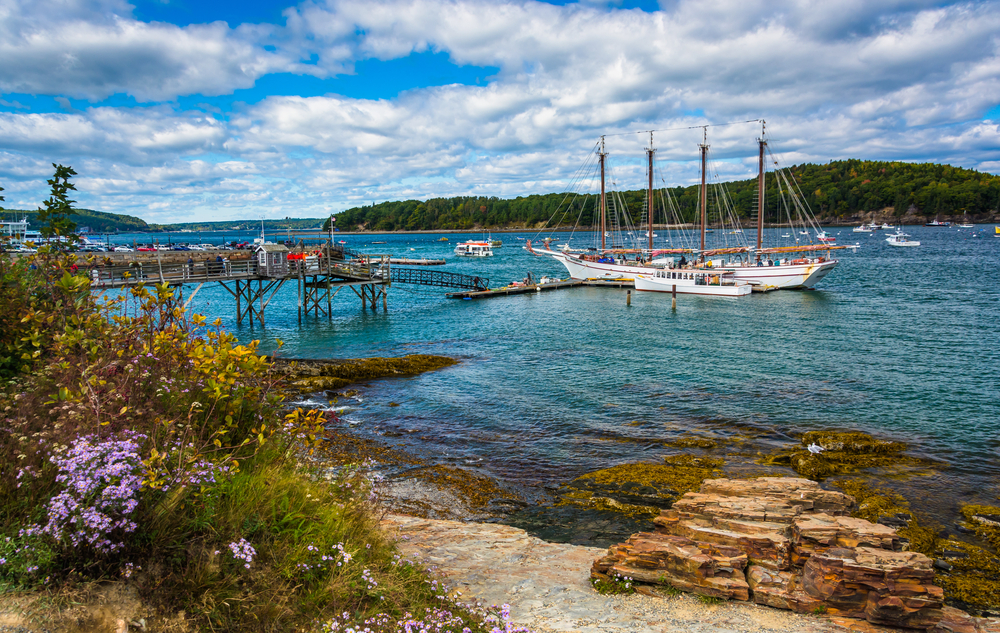 16 Interesting Weekend Getaways On The East Coast USA
Coastal Maine Road Trip
If you live near Maine or plan on flying in, then a great weekend getaway would comprise a road trip along the Maine coast. This is one of the prettiest coastlines in the U.S. You will find many rocky outcroppings and lighthouses begging to be photographed.
If you visit in the fall, you will find flaming foliage around every bend in the road. Acadia National Park makes a great stop on your trip and offers amazing hiking trails and beaches.
You will also come across many cute, small towns on the coast. Stop by to try local restaurants and do some shopping.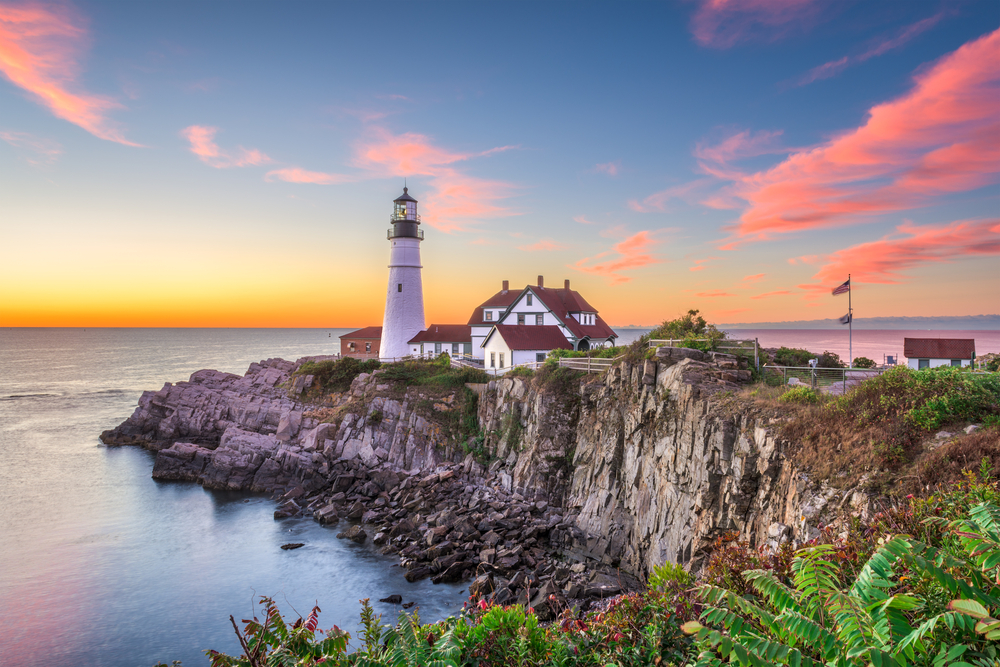 Explore the Pretty City of Savannah
Savannah, Georgia, is a gorgeous city full of Southern charm, beautiful architecture, and rich history. Visiting this city is one of the best weekend getaways on the East Coast for anyone who loves exploring cities.
There are plenty of attractions and things to do in Savannah to fill your time. Take a trolley tour or a relaxing river cruise to see everything that Savannah has to offer.
Anyone who loves to wander pretty streets or parks can visit the Victorian District or Forsyth Park. A Southern food tour will satisfy any foodie. In the evening, take a creepy ghost tour to discover why this city is called the most haunted in America.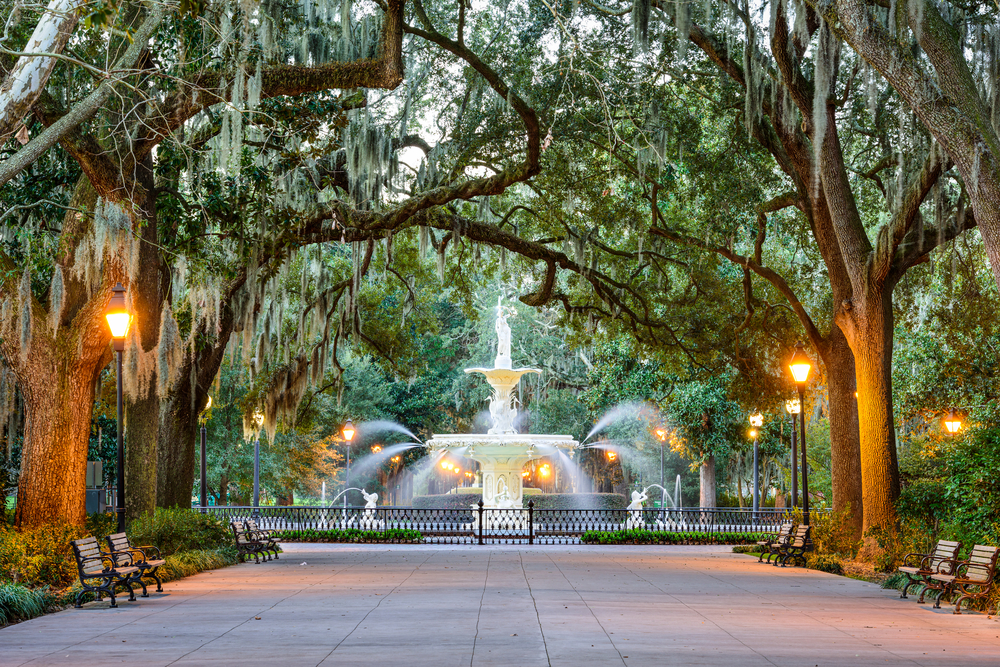 Relax in the Hamptons
When you think of the Hamptons on Long Island, New York, you probably think of vacation homes for rich residents of New York City and pristine private beaches. While those things exist, the Hamptons can be for any type of traveler, even one on a budget!
Try visiting in the off-season and stay in a more affordable area. Rent a home with friends or family in Montauk or Westhampton. Live like a local as you enjoy shopping, wine tasting, and hanging out at the beach.
The Hamptons has a great art scene, plenty of bars and clubs, and is a good place to surf. Really, it can fit the definition of a great trip for a variety of travelers.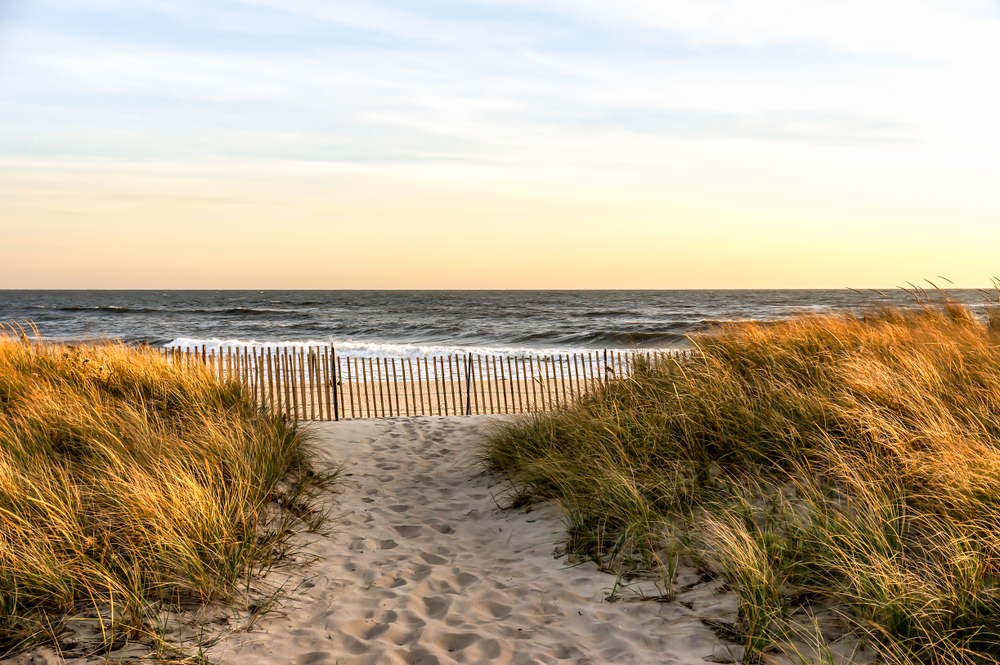 Florida Springs Road Trip
If you are traveling to Florida, you will want to stop by some of the many natural hot springs dotted throughout the state. These beautiful springs stay at around 72 degrees all year so they make a perfect place to cool off in the summer.
You can create an entire hot springs road trip itinerary to hit the best ones. Make sure you include Ginnie Springs, Gilchrist Blue Springs, Rainbow Springs, Devil's Den, and Weeki Wachee State Park. You can also camp at many of Florida's springs if you are looking for cheap accomedation.
You can swim at these springs as well as snorkel, scuba dive, paddleboard, and more. Look for wild birds and manatees as well. You are sure to have fun at these tranquil, bright blue springs. This is one of the best weekend getaways on the East Coast for families since kids will have fun exploring.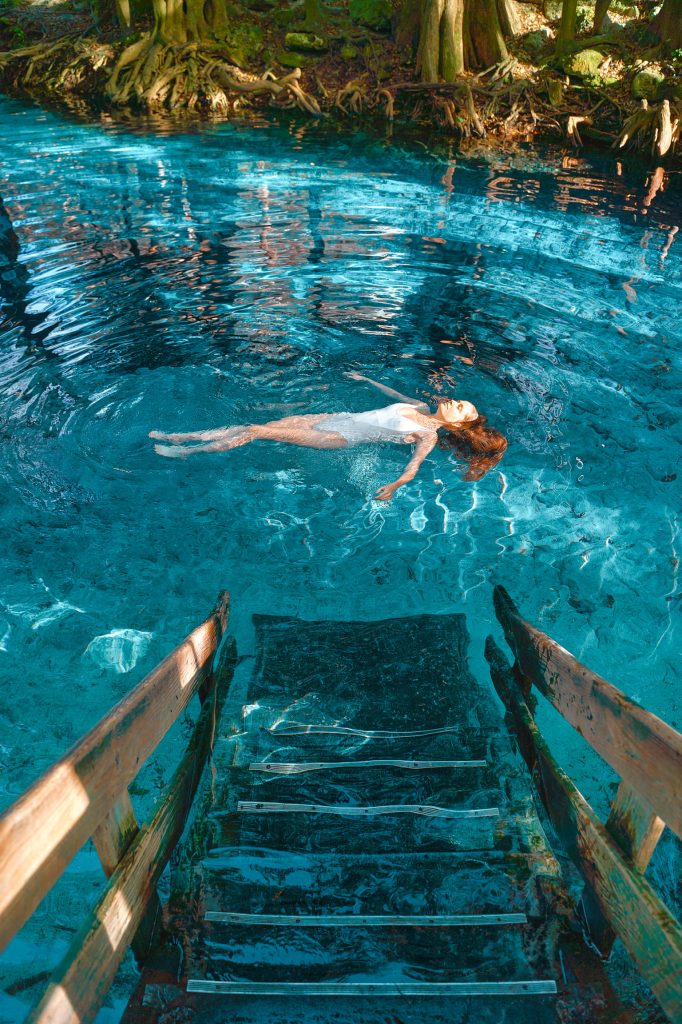 Town-Hop In the Outer Banks
Of the coast of North Carolina, you will find a chain of barrier islands known as the Outer Banks. This is a great place to spend a weekend on the East Coast. Drive through the Outer Banks and check out the many cute towns and natural scenery.
The Outer Banks is rife with historic sites, beautiful beaches, and photographic lighthouses. You will enjoy water sports, eating at delicious local restaurants, and finding wild horses wandering the beach.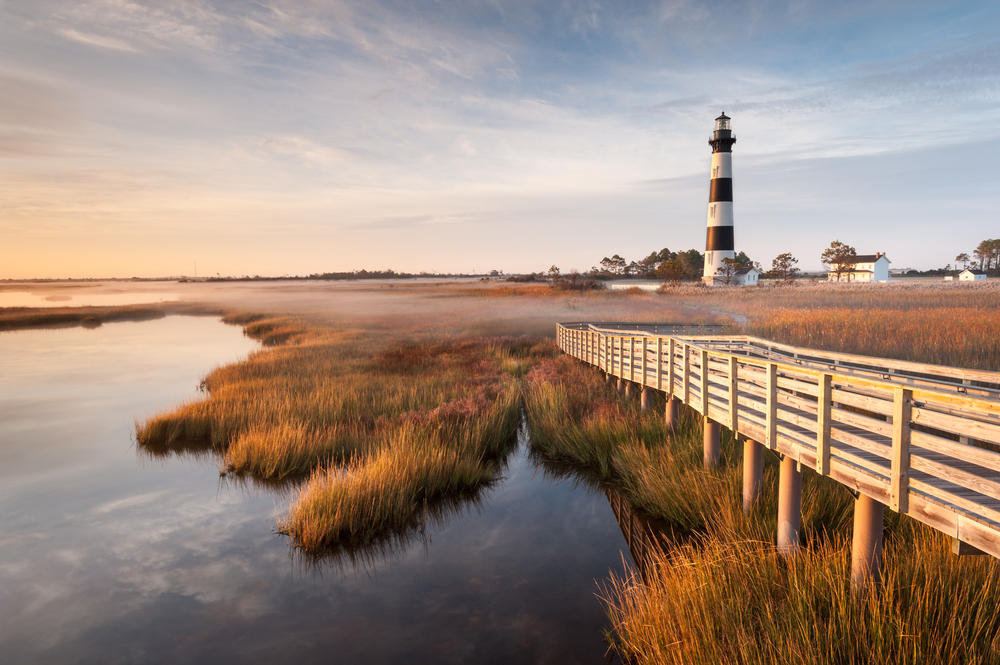 Visit Martha's Vineyard
Martha's Vineyard is one of the most popular East Coast weekend trips. This Massachusetts island is not far from Cape Cod and has strong New England vibes with many lighthouses, pretty beaches, and stretches of farmland.
If you do visit Cape Cod, make sure to check out the best things to do in Cape Cod for kids if you are traveling with a family!
Take a ferry to Martha's Vineyard and see why so many celebrities and political icons have made the trip here as well. Explore the cute small towns to find historic homes and taverns. This is also a great location to indulge in a lobster meal.
If you are a huge film buff, then Martha's Vineyard holds something special. The 1975, Steven Spielberg classic "Jaws" was shot here and you can search out some of the filming locations. Joseph Sylvia State Beach and the American Legion Memorial Bridge are two notable places to visit. You can also visit Martha's Vineyard with kids, so this isn't just a grown-up-only location!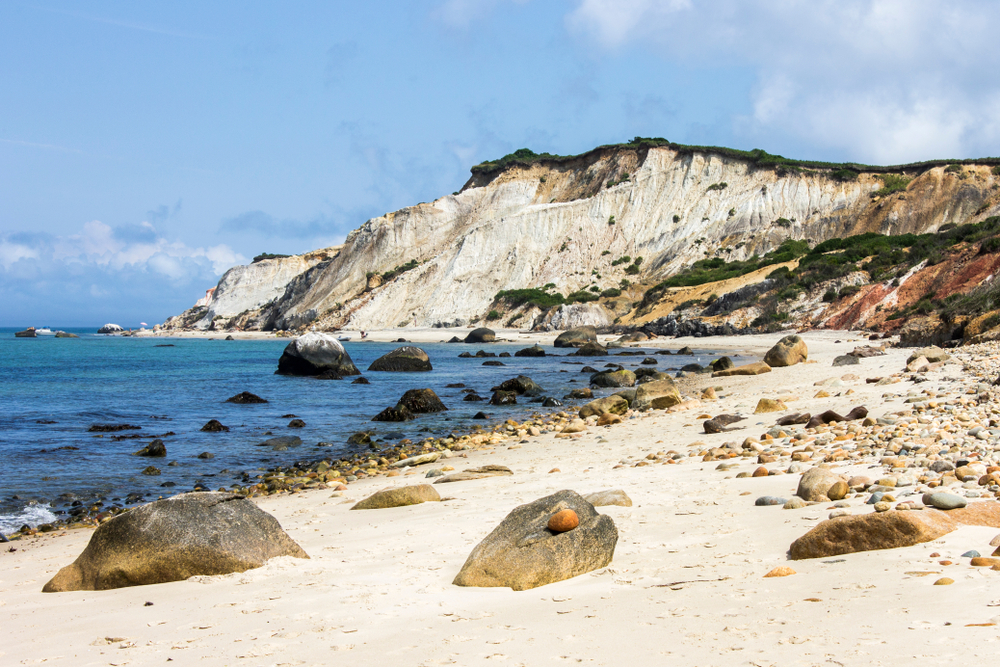 New York State Road Trip
New York State is a great place for a scenic road trip on the East Coast. Whether you go for a weekend drive or even longer, you are sure to have fun traversing this colonial state.
Start your trip by flying into New York City and spend time exploring the Big Apple before hitting the road. Check out the city's many museums, parks, and famous buildings. Don't forget to visit the iconic Statue of Liberty.
You can customize your road trip to include what interests you. If you like checking out cities and cute small towns, make sure to include Albany, Ithaca, Buffalo, and Syracuse. If you are more into nature escapes, head to the Catskill Mountains, Hudson Valley, Watkins Glen State Park, and Niagara Falls.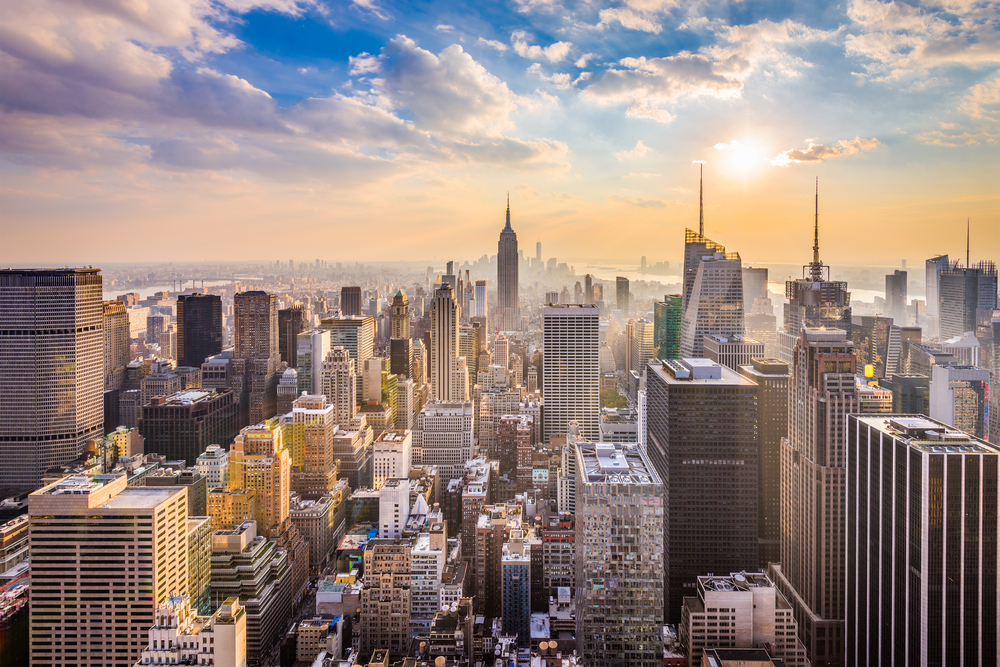 Enjoy Nature and City Vibes in Asheville
Asheville, North Carolina, is a vibrant city nestled in the Blue Ridge Mountains. This East Coast city is the best of both worlds because you get a hip city full of things to do as well as beautiful surrounding nature to explore.
Asheville is very trendy and you will find many art galleries, boutiques, craft breweries, and tasty restaurants. If that sounds like your type of atmosphere, then add Asheville to your bucket list!
While in Asheville, you need to also check out the mountains. You can easily drive the scenic Blue Ridge Parkway or hike some of the many trails. You can also go fishing or swimming in the French Broad River.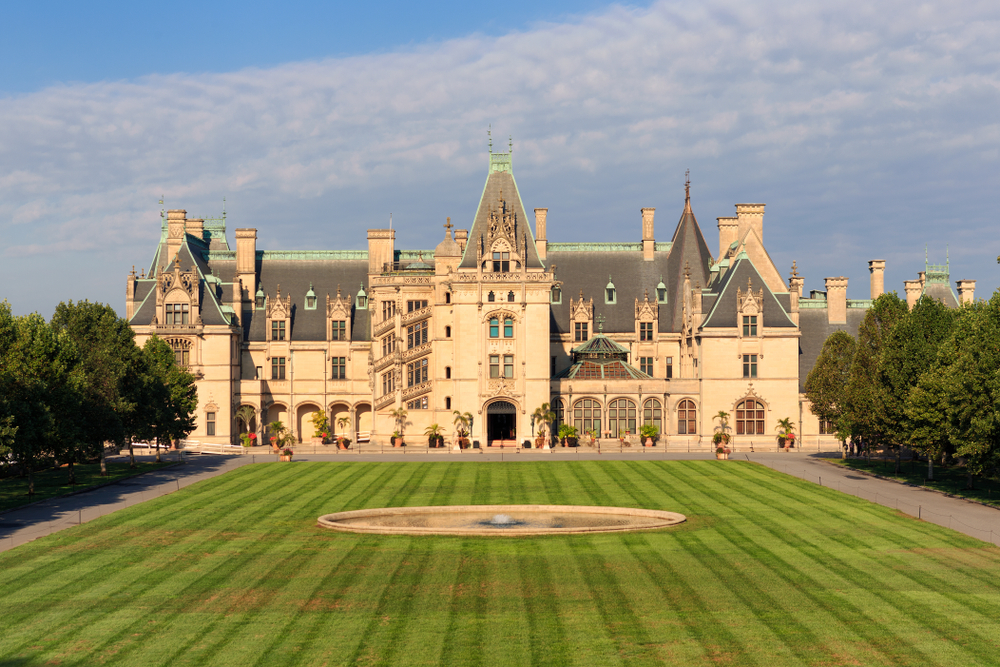 Enjoy New England Life in Newport
Take a trip to Newport, Rhode Island, to find a cute, coastal New England town. Walk along Thames Street and do some shopping. Visit a few of the many historic mansions and wonder what it would have been like to be a member of the Vanderbilt family.
Take a walk along the Newport Cliffs and enjoy the amazing ocean views. Or get out on the water by renting a boat. If you want to just chill at the beach, that is an option as well.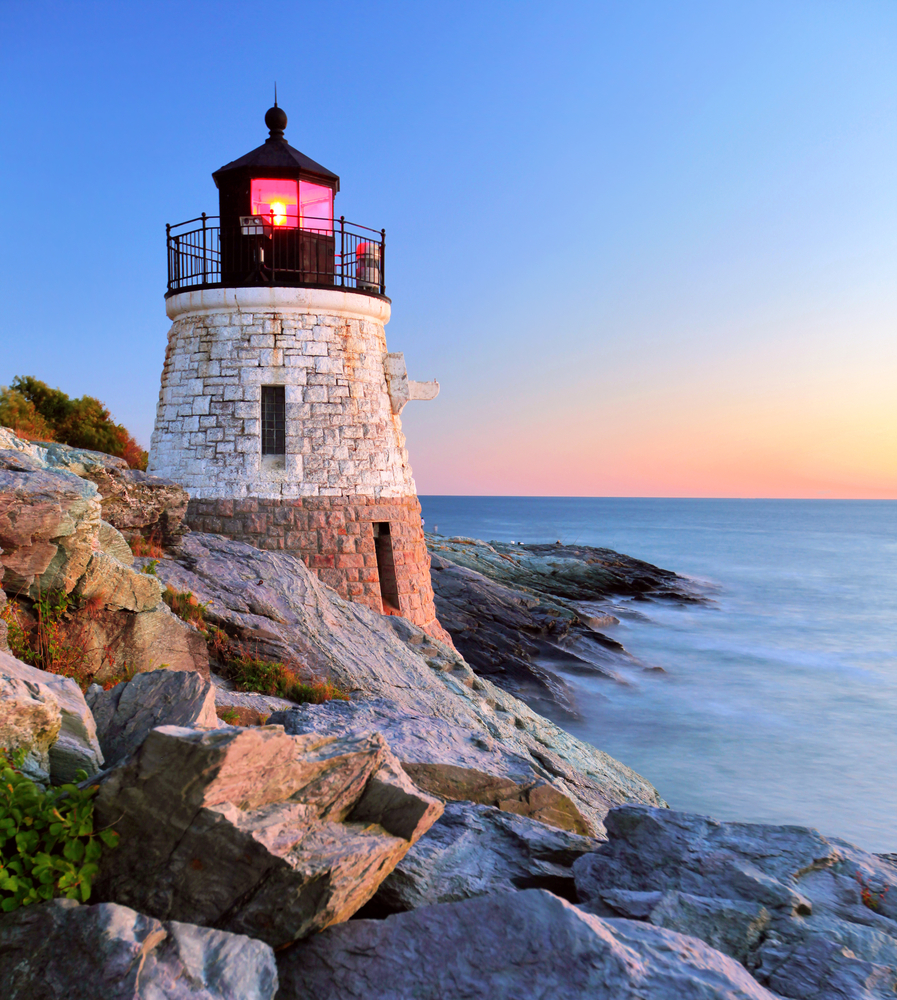 Drive From Miami To Key West
The drive from Miami to Key West in Florida is not only iconic, it is also beautiful. Plus, it can easily be done on a weekend excursion. It's only a three-and-a-half-hour drive, but you will need to schedule extra time for the stops you make along the way.
There is so much to see in the Florida Keys! From awesome state parks and chances to see wildlife to cute, small towns with their own unique attractions, you will have plenty of entertainment on this East Coast road trip.
Once you make it to Key West, you will fall in love with the hip and lively city. Walk Duval Street and try out some of the bars and restaurants. Make sure to eat a slice of Key lime pie. Visit the historic Ernest Hemingway Home before heading to Mallory Square for sunset.
If you are looking for a good location for winter weekend getaways on the East Coast, then Florida is the state for you. Florida has great weather in winter, especially down in the Keys.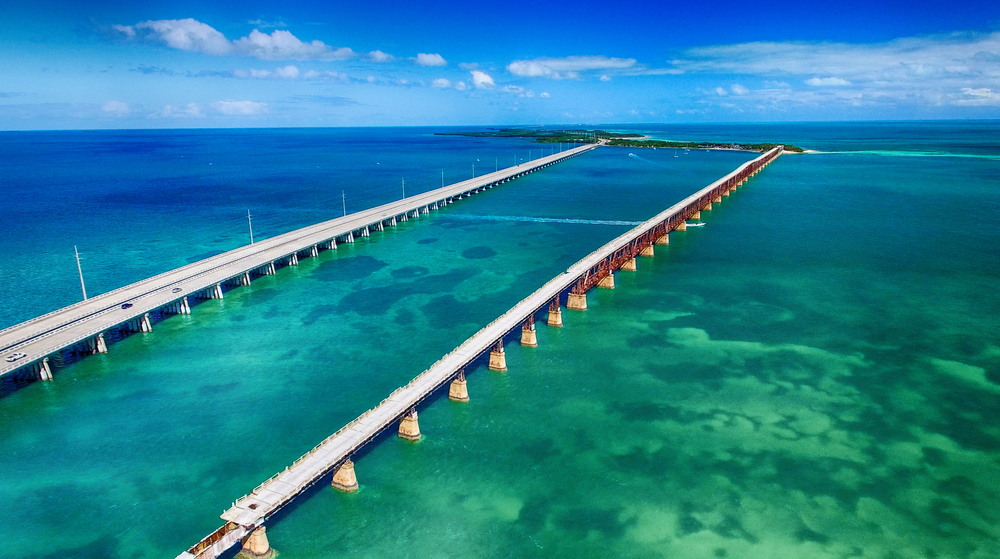 Fall Foliage Road Trip
Fall is the perfect season for weekend trips on the East Coast. This time of year, almost everywhere from Georgia to Maine turns bright with fiery foliage. People flock to the East Coast every year to experience this natural beauty.
There are so many options for viewing fall foliage in the U.S. Make sure to check when the optimal time is for the tree colors before you plan your fall weekend getaways on the East Coast. There are even websites dedicated to tracking peak viewing times.
Some of the best East Coast locations for fall exploration include Great Smokey Mountains National Park, the Blue Ridge Mountains, Acadia National Park, and Shenandoah National Park.
Pretty much anywhere is great in Vermont, especially the cute town of Montpelier. In New York, you can wander the trails in NYC's Central Park or head out of the city to the Catskills. Litchfield Hills, Connecticut, is a hidden gem with many scenic drives.
Learn History in Washington D.C.
Washington D.C. is the U.S. capital and is one of the best places to appreciate the history of the country. There are a ton of history museums, national monuments, and historic sites.
Even if you are not a huge history buff, Washington D.C. is still worth a visit. There are delicious restaurants to try and shops to check out. There are also fascinating art and natural history museums to visit. Kids will love the zoo.
If you visit D.C. in the spring, you will be greeted by gorgeous cherry blossoms. Walk along the Tidal Basin and take in the magical charm created by these pink flowers.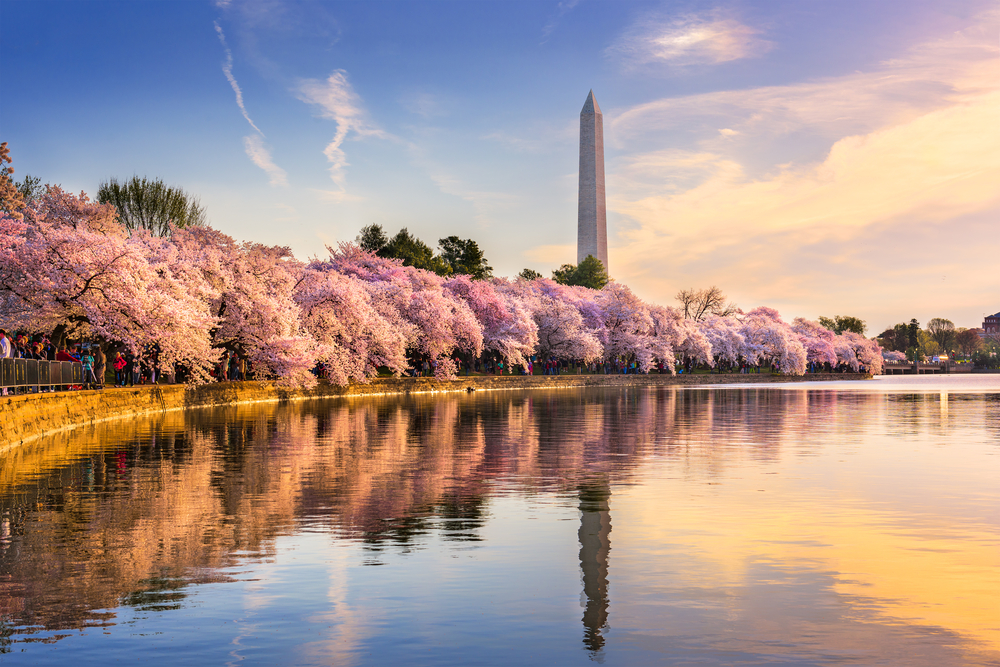 Have a Romantic Getaway in a Cabin
One of the best ways to unwind and recharge is to escape to a cabin in the woods for a weekend. This is a great idea for a romantic getaway on the East Coast.
One cabin you could book is the Buffalo Creek Bridge Cottage in Bryson City, North Carolina. Spend a calming weekend here reading, watching TV, and exploring the surrounding nature.
The beautiful cobblestone bridge and flowing creek add to the magic of this location, and you will feel as if you have stepped into a storybook. This rustic home is found on a mountain ridge near the Great Smokey Mountains.
Check Rates Here: Buffalo Creek Bridge Cottage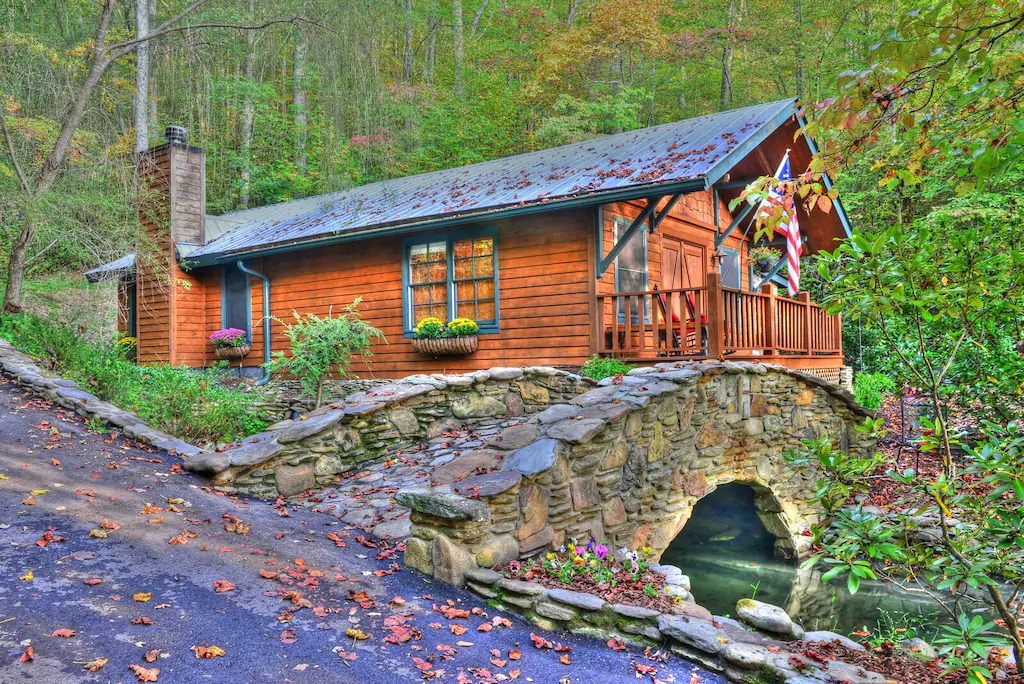 Camp in the Great Smokey Mountains
If you are looking for one of the more adventurous and cheap weekend getaways on the East Coast, you should consider camping in the Great Smokey Mountains National Park. This is the most visited U.S. National Park for a reason.
There are so many fun things to do in this park that will make you feel one with nature. Hiking, horseback riding, visiting historic sites, and fishing are just some of the pastimes you can enjoy.
When you pitch your tent, make sure to secure your food because black bears do roam this park. But, these animals are shy and aren't likely to bother you.
Do a Float Trip Down The Chattahoochee River
The Chattahoochee River flows through Georgia and is a popular destination for a float trip. This scenic river cuts through the state, starting in the Chattahoochee National Forest before going through Atlanta and then ultimately creating the border between Georgia and Alabama.
There are plenty of places along the river where you can rent float tubes, including in the National Forest, Atlanta, and Helen. Floating down the river is a fun and relaxing activity perfect for a friend or family trip on the East Coast.
If you don't want to go tubing, you could also kayak or canoe. The river is also a great place for swimming and fishing.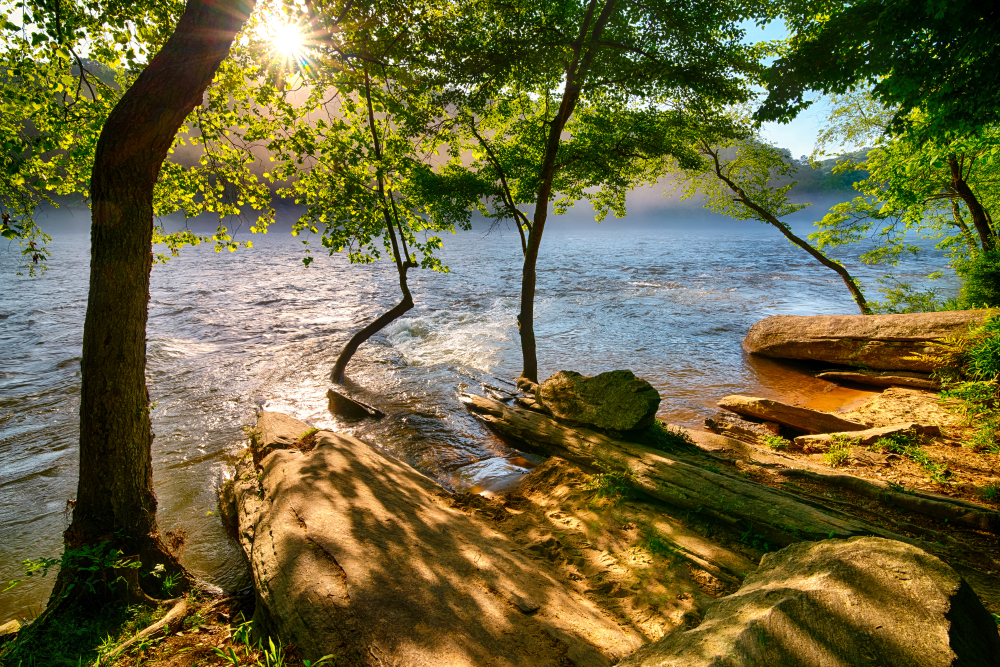 Discover Witch Lore in Salem
Salem is a great day trip from Boston, Massachusetts. This small, historic town has been ingrained in pop culture. No matter the time of year you visit, the town is spooky if you take a ghost tour or check out the Witch House and the Salem Witch Museum.
Other things to do in Salem include taking a trolley ride, visiting the House of the Seven Gables, or wandering the Old Burying Point Cemetery. If you are a fan of the Halloween classic "Hocus Pocus", then you can search out filming locations.
In October, Salem becomes a beacon for Halloween lovers and there are many events. But, if you want to visit when the town is less busy, come in the off-season.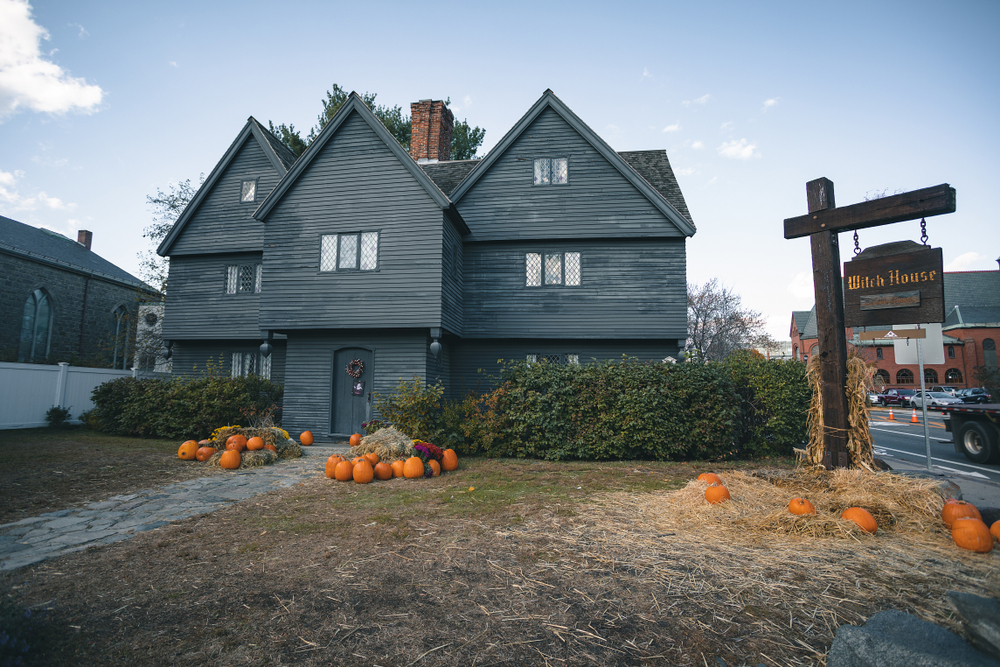 This list only includes some of the best weekend getaways on the East Coast, but there are so many wonderful destinations to discover. No matter how you like to spend your time, there are East Coast weekend getaways for you to enjoy! From pretty, coastal cities to amazing natural beauty, you will make great memories on your East Coast vacation.