New York, New York. Every music genre from Rock to Country has a song about this place. You just might have one of them running through your head as you plan your New York road trip.
Honestly, you could probably make a road trip playlist with all the songs about New York and have a solid hour or two of music. It might not be the most fluid of playlists, but hey, we are not the playlist experts. We are the road trip experts.
New York is one of the smaller states in the good ol' USA, but it is nonetheless packed with places to go and things to do. The state is riddled with history from the revolutionary war to the present. You can hardly go a step without running into something significant or symbolic.
Not to mention the stunning fall foliage and lush landscapes. New York is beautiful at any time of year, and especially in the fall. There is nothing quite like an East Coast Autumn.
We have made this itinerary pretty all-encompassing, with a good mix of urban cities and country wilderness. You do not have to visit every stop on our list to have an amazing road trip.
Rather, pick the ones that sound the most interesting and fun to you! We have tried to list everything worthwhile to make this article your one-stop New York road trip shop. Read on to learn everything you need to know to have the best road trip in New York ever!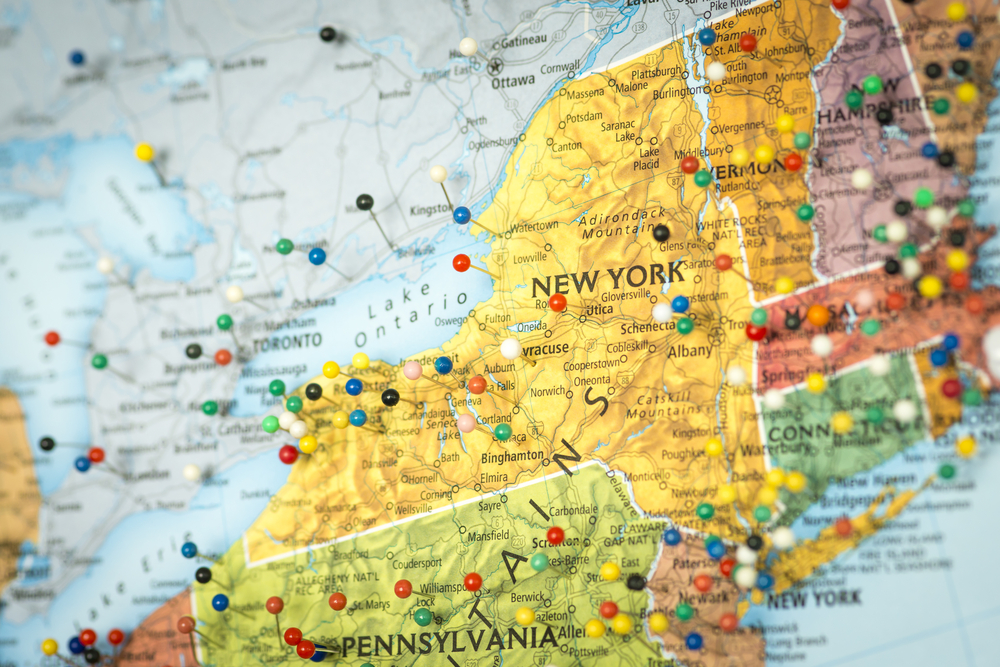 The Ultimate New York Road Trip Itinerary
Getting to New York
Road trips in New York often begin in the great New York City. While you may absolutely begin your New York road trip in its most famous city, we recommend starting in Albany.
Albany has an international airport all of its own, and ticket prices can be comparable to flying into New York City. We are always advocates for shopping around and finding the best price, just keep in mind that the plane ticket is not the only cost for flying into the city.
Car rental prices tend to be quite high in New York City. As you will likely be spending a good amount of time driving during your New York road trip, it is a good idea to save what you can on rentals.
That is why we recommend beginning and ending in Albany. We have listed New York City as a stop instead.
Not to worry, you can still spend plenty of time in the Big Apple. This road trip is up to you! Pick as many (or as few!) stops as you want and budget your timing accordingly!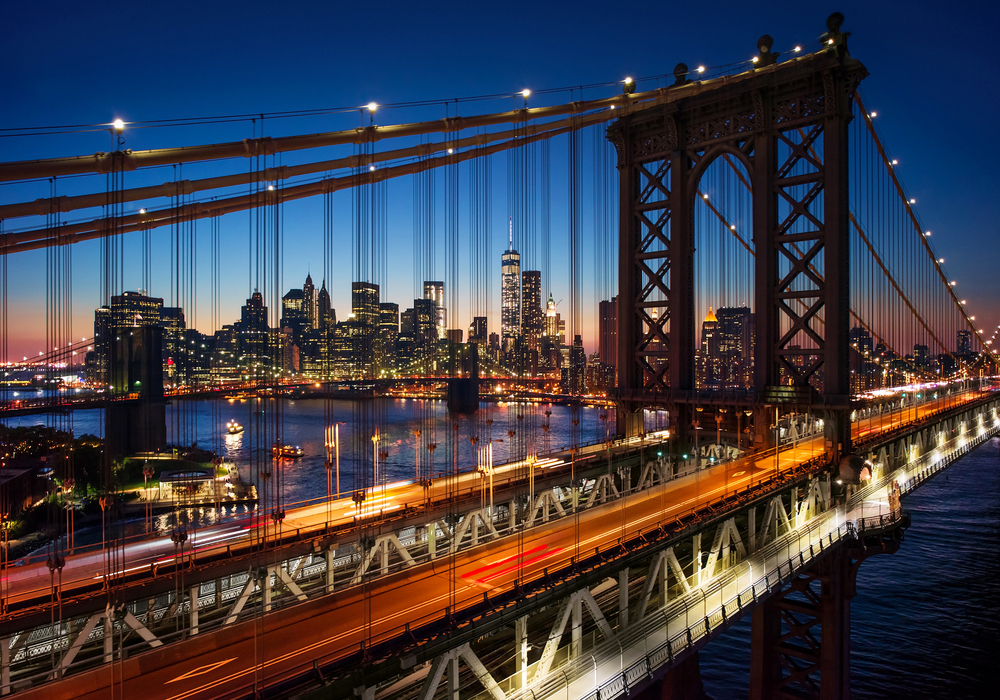 Getting Around New York
Wherever you choose to fly in to, you will need to rent a car. We will not be taking you down any gravel or dirt roads during this New York road trip, and you can pretty much rent whatever you like.
Driving in New York City is likely to be the most harrowing part of your road trip! We advise trying to avoid driving in the city during peak traffic hours.
Honestly, we advise not driving at all in New York City if you can help it. The city has a solid public transportation system. Take a train into the city if you have flown in elsewhere and save yourself the headache of driving.
New York City only occupies one of the stops along our New York road trip itinerary. Most of your driving will be in beautiful upstate New York.
While this is not necessarily a purely upstate New York itinerary, it can certainly serve as such! Many of the stops feature the iconic country getaways available in upstate New York.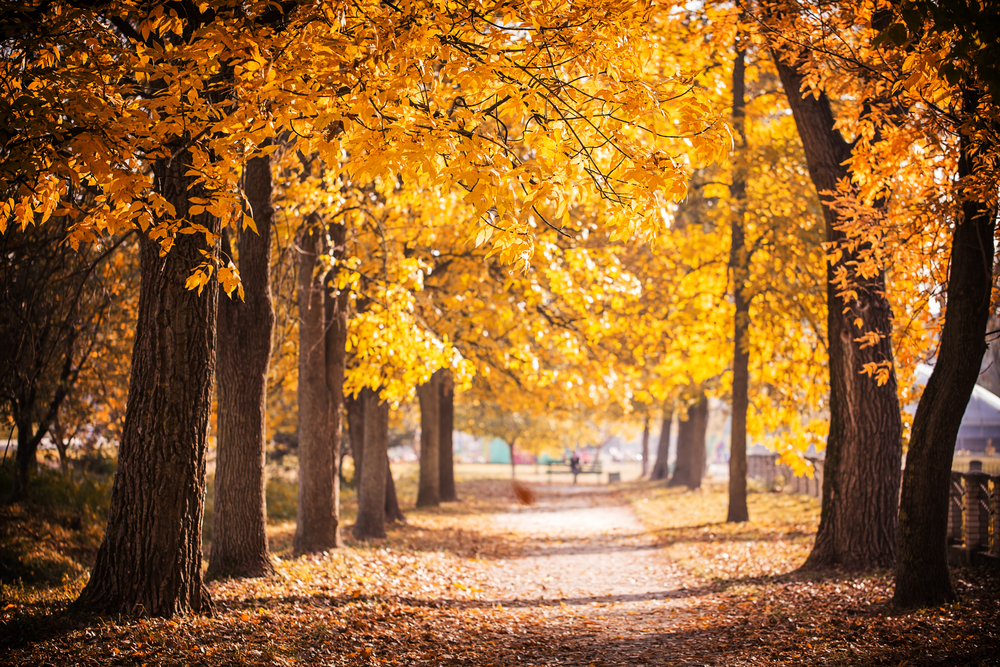 When to See Fall Foliage in New York
Fall just might be the best time to visit New York. You can pretty much ask anyone and they will tell you the same thing.
If you choose to road trip in New York in the fall, you can definitely come anytime during the season. But if you are choosing this season because autumn leaves in every shade of yellow, orange, and scarlet are your thing, you will want to narrow it down a bit.
Of course, you can catch these colors anytime in the fall. But they are really at their best in October. The leaves are just starting to change in September and starting to fall en masse in November.
The best time to see fall foliage in New York is definitely October. If you love crisp mountain air and vibrant autumn colors, do your New York road trip in the fall!
Otherwise, you can really come at pretty much any time. Just keep in mind that New York is close to Canada, and the winters there can be very snowy.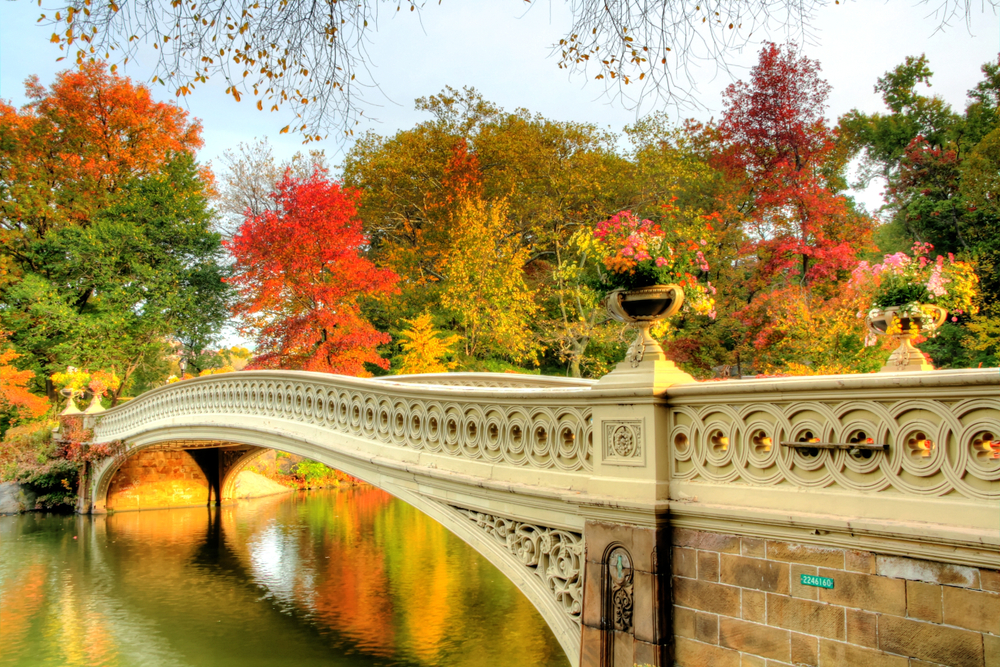 Stop 1: Begin Your New York Road Trip in Albany
As we mentioned above, we recommend beginning your New York road trip in Albany. You will typically find much less expensive rental rates here. The longer your road trip, the more important this factor is!
If you are flying in elsewhere, you should still consider adding Albany to your road trip stops. Albany is actually New York state's capital. If you thought it was New York City, you are not alone.
Albany is also home to the oldest state museum in the entire USA. (Spy it later in our recommended things to do in Albany!) If you are interested in New York because you are interested in history, Albany is a must-see.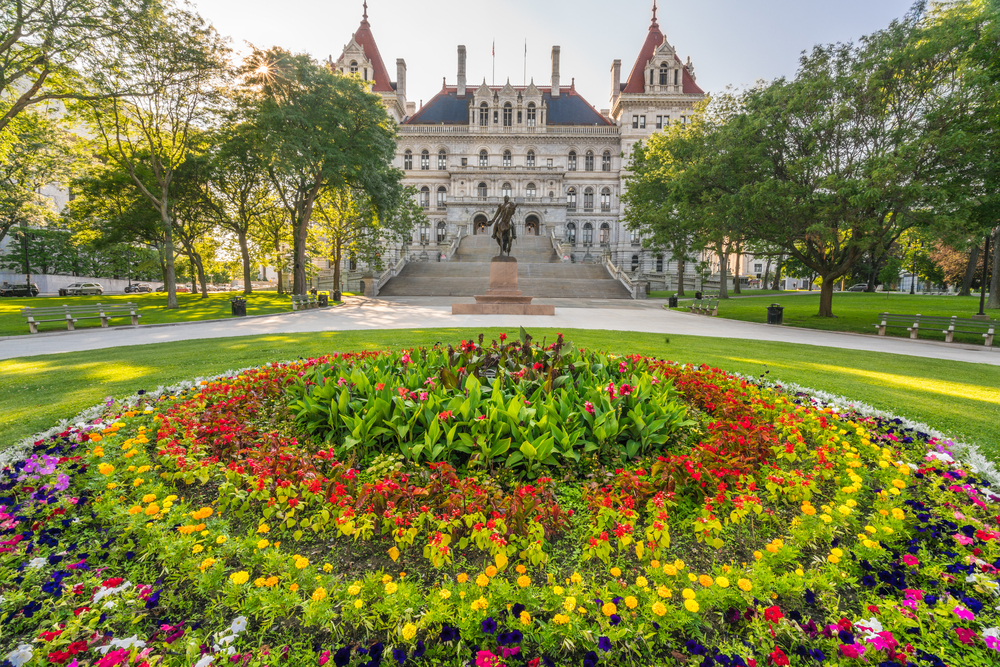 Things to Do in Albany
New York State Museum
The only day you cannot visit the New York State Museum, otherwise known as the oldest state museum in the US is Mondays. Otherwise, come any day to check out this impressive tribute to United States history.
History is not the only thing this museum has going for it. It is also renowned for its displays of art and science. All three things go hand in hand in this beautiful reminder of days forgotten.
If museum-going is your cup of tea, you can also check out the Albany Institute of History and Art. Both museums are free!
Albany Pine Bush Reserve
For a bit of an escape, visit the Albany Pine Bush Reserve. This pine habitat hosts upwards of 1500 plant and animal species!
Even though it is dedicated to protecting a number of endangered species, there is plenty of room for humans here. Hike and bike on the dedicated trails to your heart's content and check out all the wildlife along the way!
Horseback rides are another feature of this beautiful place. If you are doing your New York road trip in the Winter, you can also ski in the Albany Pine Bush Reserve.
You can also check out the Corning Preserve for more outdoor adventures in Albany.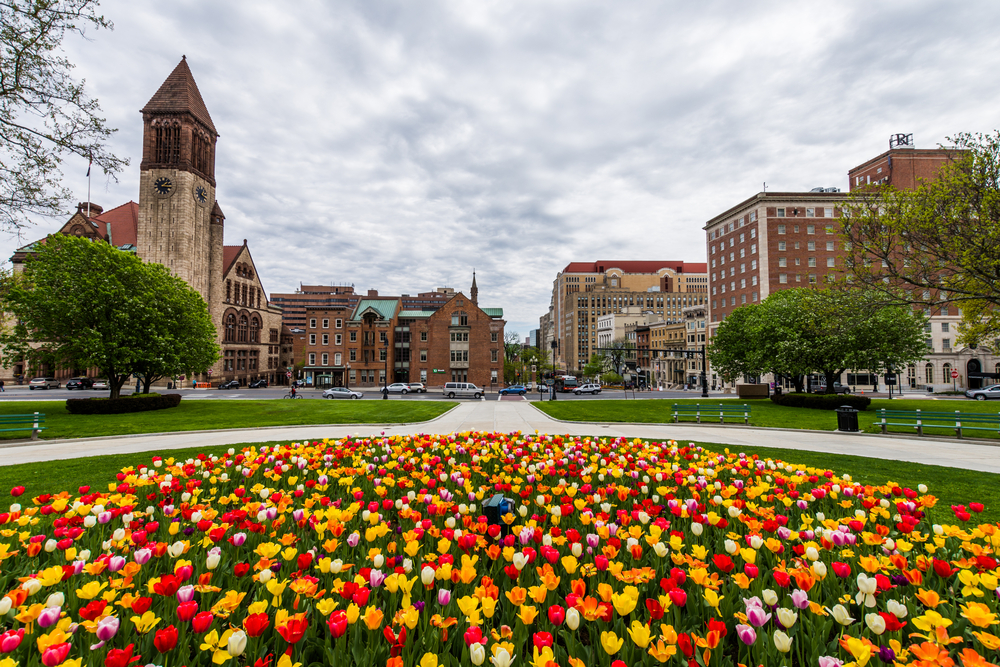 Corning Tower Observation Deck
You can see all kinds of famous New York sites from the Corning Tower Observation Deck. It is a great way to get some striking views without having to hike to them.
Honestly, the Corning Tower Observation Deck is a good reminder of the convenience of Albany. Just like you can see the Adirondack Mountains and the Catskills from here, you can also visit them relatively easily.
Albany makes a good home base if you want to stay in one place and visit everywhere else from there. But if you are just stopping here, check out the Corning Tower Observation Deck to get a taste of some of the other amazing stops on this New York road trip itinerary.
Places to Stay in Albany
Honestly, the name of this place sells it. This place is a small private apartment for 1-2 people that you will have all to yourself.
The apartment has everything you need for a successful night's stay. Including a kitchen, bedroom, and bathroom, you will love all the space.
Complete with plenty of windows to let in light and beautiful old architecture, you could hardly find a prettier place to stay.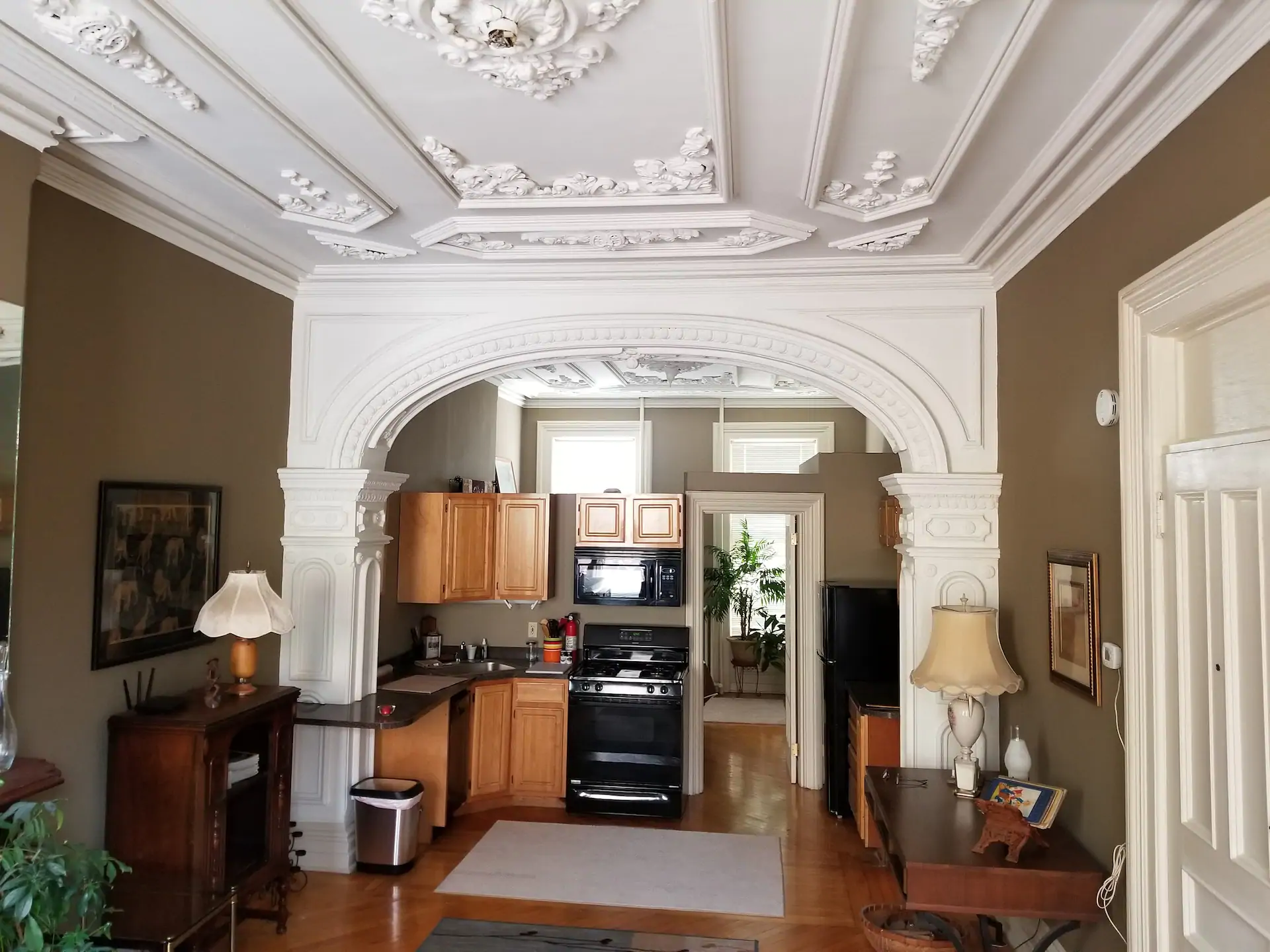 This apartment is wonderful if you need room for more than two people. You can fit 6 people a night here! You can also cook for all 6 if you would like in the full kitchen!
It also boasts a charming sitting area in an enclosed front porch. The whole home can be yours as long as you want to stay in it.
And if you do not want to cook for 6 (or however many people are in your party) this place is also close to restaurants and shopping. With wi-fi, air conditioning, and free parking, it is hard to go wrong with this 3 bedroom apartment.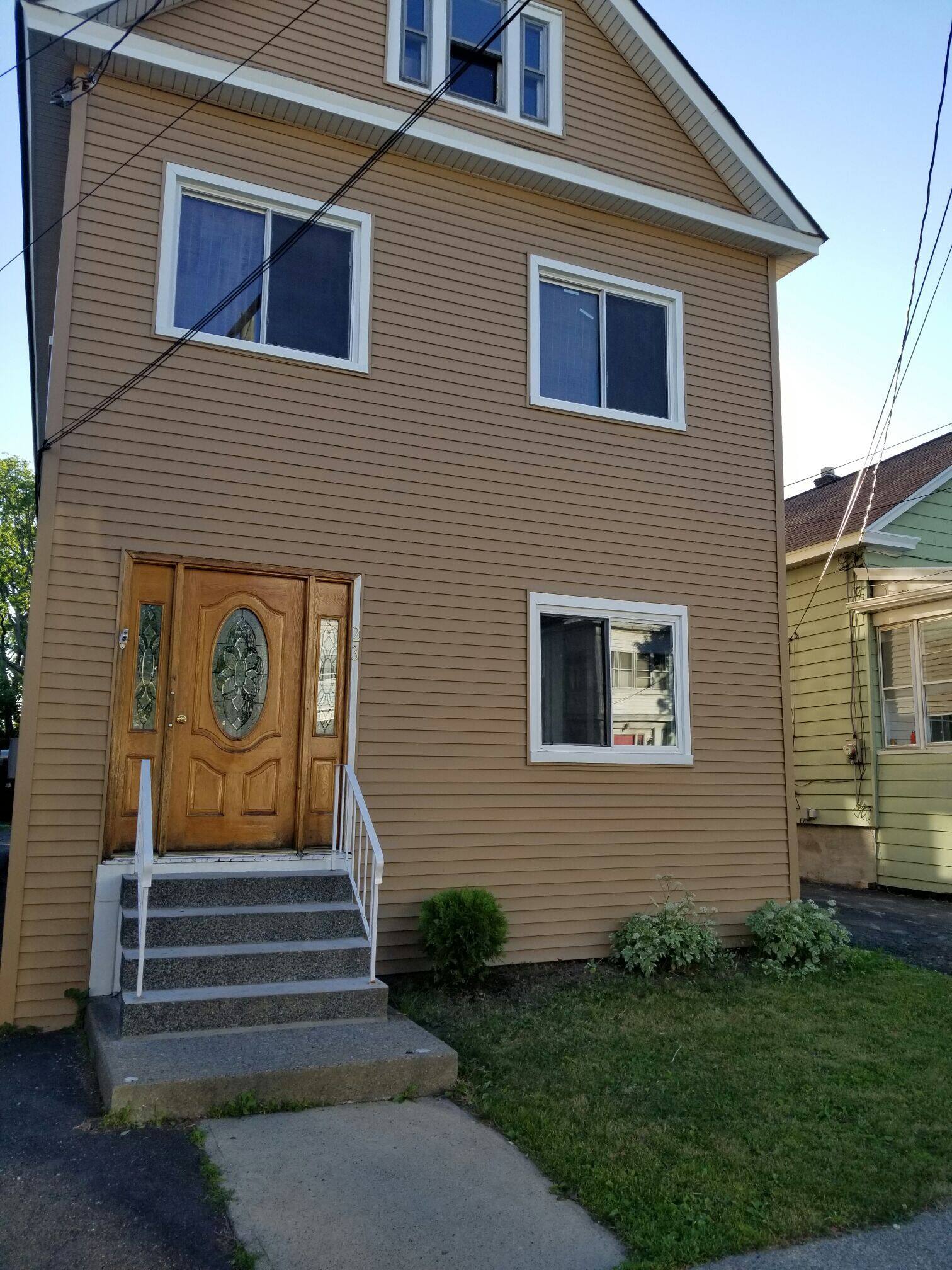 Stop 2: Take Your New York Road Trip to Hudson Valley
Hudson Valley is less of a city and more of an area. Albany is right on one the edge of it. New York City is on the other edge of it!
Visiting Hudson Valley is one of the best things to do in New York state. The Hudson River flows right through the valley, making it a lush and vibrant place.
Hudson Valley is also a must-see if you are interested in New York's fall foliage. All the greenery of spring and summer turns into the most beautiful autumn colors you can imagine.
Outdoor adventures abound, as well as indoor retreats. There are tons of things to do in this iconic New York location. Some of our favorites are below!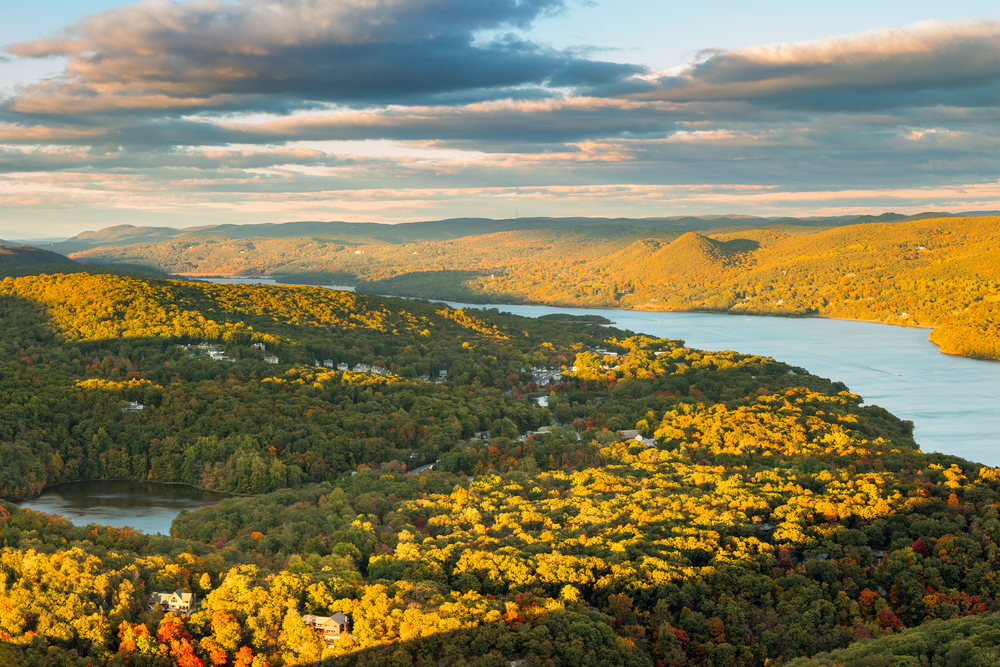 Things to Do in Hudson Valley
Hike the Shawangunk Mountains
The Shawangunk Mountains reach heights of 150 feet. Not much when compared to the 14500 some odd feet of the Rockies, but then, there is not much that compares to that! It is one of the best hikes from NYC!
In New York you will find this height to be pretty standard. It is more of a rolling-hills type of area than Olympic peaks. This also means that the hiking around here is pretty do-able!
A variety of different trails exist throughout the Shawangunk Mountains. You can easily find one for your skill and expertise level!
Some lead to pristine cliff views, and some lead to waterfalls. There are even guided hikes available if you want to be sure not to get lost.
For a different hike, check out the Appalachian Trail in Bear Mountain. It is one of the most famous trails in New York, and features a stream along the way!
Brotherhood Winery
Along with being home to the oldest state museum, New York is also home to the United States' oldest winery. Brotherhood Winery works hard to maintain its claim to fame and history.
Even if wine tasting is not really your thing, there are plenty of reasons to visit Brotherhood Winery! From on-site tours to live music, this place has a lot to offer.
They can even guide you toward other fun activities to participate in while visiting the valley. One of these things is hot air balloon rides!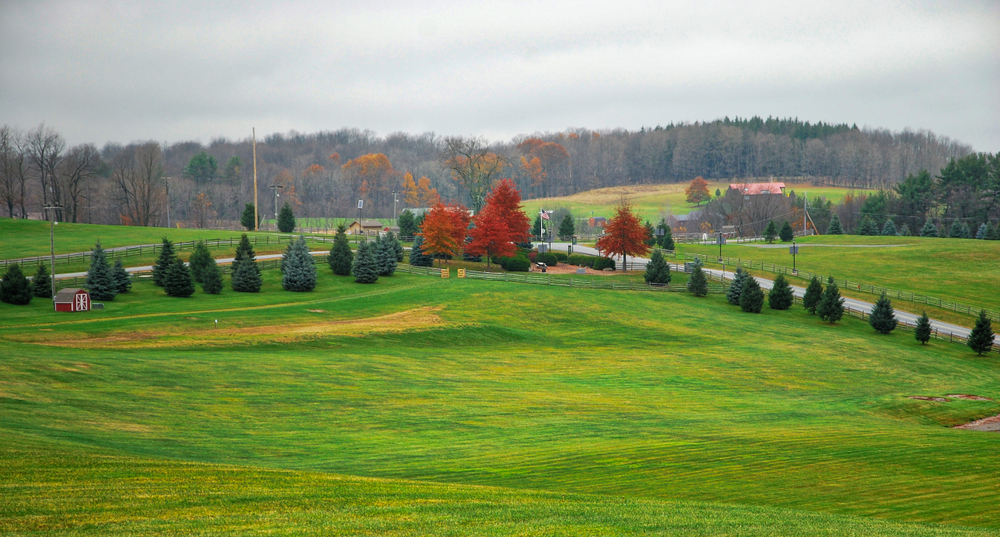 Woodstock
We cannot mention Hudson Valley without mentioning Woodstock! The world-famous site of the 1969 music festival is ready for you to visit on your New York road trip!
The festival was actually held in Bethel, not in Woodstock as you might expect. Both towns have a ton of history regarding the event though.
Woodstock still hosts several music festivals a year. You will love the artsy, indie vibe wherever you go in this historic town.
Places to Stay in Hudson Valley
Willow Treehouse
Folks, if you are going to dump a chunk of change into lodging anywhere, this is the place to do it! Seriously! Stay in the Willow Treehouse by night, swim in its pond by day…
This, friends, is what dreams are made of.
You will not even have to worry about roughing it here. The treehouse has a bedroom, bathroom, and even a small kitchenette! And just outside there is a Swedish hot tub!
If you can afford it, you absolutely will not regret staying here.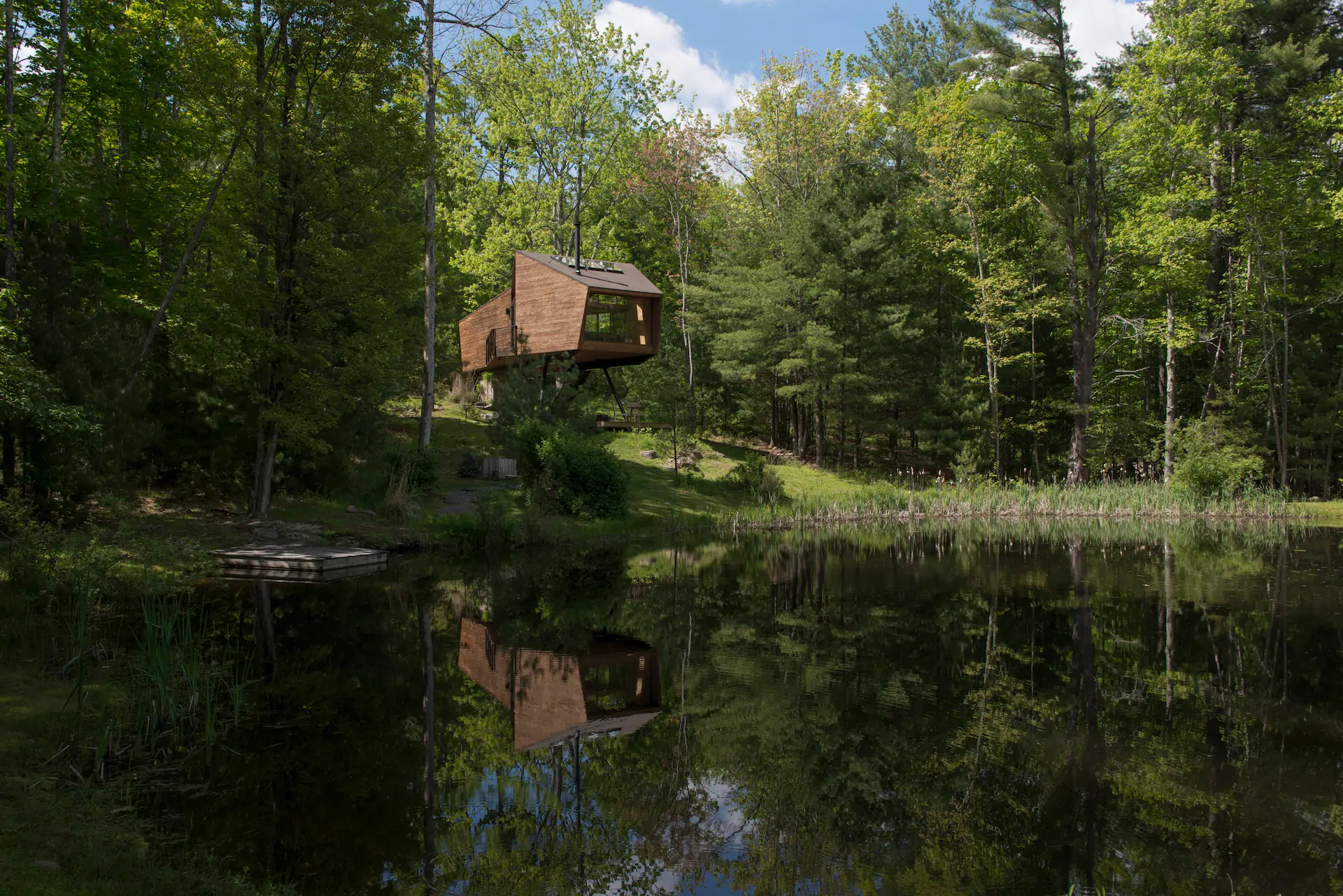 Rushing Rapids Cottage
For a much less expensive option that is still wonderfully charming, check out the Rushing Rapids Cottage.
With a cozy reading nook, a sunroom filled with plants, and an outdoor patio shower, there is a lot to love about this place. They also provide laundry facilities, wi-fi, and an eat-in kitchen.
Along with all of that, you will be able to spy a ton of different species of birds from this location. It is a great place to get a good night's sleep, and to watch some wildlife!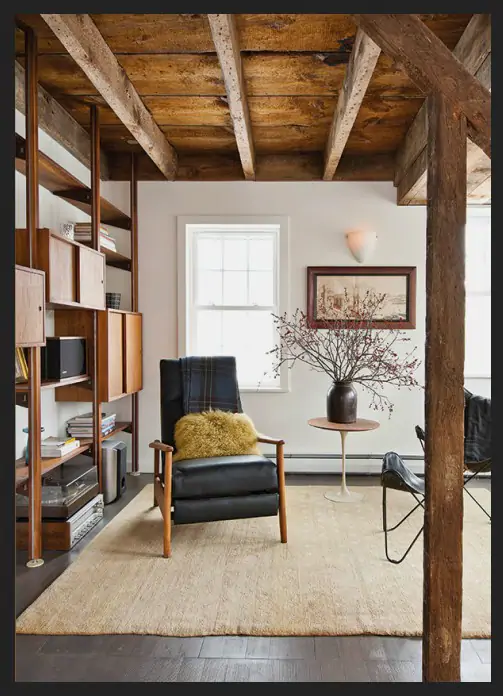 Stop 3: New York City, of Course
If you are looking for an upstate New York road trip itinerary, just skip this stop. However, if you are interested in spending some time in one of the greatest cities in the world, hop on down to New York City!
The hustle and bustle of the city is a stark contrast to many of the other stops we have listed. Nature is fantastic, but it is okay to appreciate the city too!
New York is home to amazing history, fashion, and culture. It is a true melting pot, and there is no end to the variety of experiences to be had.
You could spend weeks here and never run out of things to do. However, if you are wanting to get in, see some marvelous things, and get out, we have listed our favorite activities below.
New York has its classics, like the Met, Statue of Liberty, and the Empire State Building. We do not have them listed below–not because they are not noteworthy, but because we wanted to share some exciting experiences that you might not have already thought of on your own.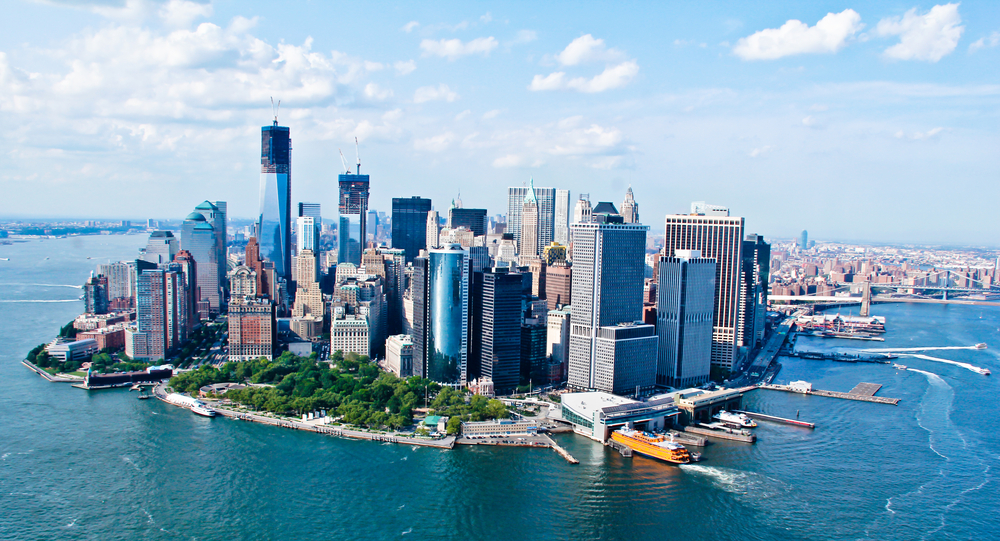 Things to Do in NYC
The High Line
If you are looking for something unexpected, and yet still whole-heartedly NYC, you will love The High Line.
Once a railroad used to transport freight through the city, it fell into disrepair as other railways and options like trucking came into use. Rather than demolishing it to make way for something new, New York rallied to make it into the park and walkway that it is today.
When you visit you will be able to see the old tracks where the railroad still stands. However, they have become newly furnished with greenery and walking paths. The walking paths are aesthetic works of wonder themselves, with outlooks that feature not only the railroad but the city itself.
There really is not anything like this in the world. It is a must-see if you want to get out of the usual New York City road trip rut.
Top of the Rock
If you want the views of the Empire State Building but better, check out the Top of the Rock. Seriously, people really do prefer the Manhattan views here and they are not wrong.
Like the Empire State Building, you will have 360-degree views of the city. Also, like the Empire State Building, there is a queued entry for this view. However, the observation deck is much larger and wait times and queues tend to be much shorter.
The Top of the Rock does have something that the Empire State Building does not (besides just shorter wait times), and that is a stunning view of Central Park.
You will find the Top of the Rock in Rockefeller Square, at the Art Deco Skyscraper.
Bryant Park
Once Bryant Park was known for drug use and prostitution but it went through a complete overhaul in the 1990s. This was also the same era that led to the High Line becoming the park it is today.
Now, this park flourishes on top of an underground portion of the famous New York Public Library. You can visit both in the same outing!
Shops and cafes share the outdoor essence and vibe of Bryant Park and make it a treat to stroll through. It also boasts classes and activities for all ages. Check out their website to see what they have going on during your New York road trip!
St Patrick's Cathedral
Alright, so St Patrick's Cathedral is a little bit of a classic New York Road Trip stop. However, when you are thinking of exceptional places to go in New York City a church might not be the first thing you come up with.
We had to list it because it is a marvelous experience. Although they do not offer tours anytime that Mass is being held, you can check out this historical building any other time during their open hours.
Built in 1878, St Patrick's Cathedral is an architectural work of wonder. Even if you just go for a walk around the perimeter, the building alone is a sight to behold and an experience you will not forget.
Places to Stay in NYC
Bright & Airy in Highland Park
You can have an entire Brooklyn apartment to yourself at Bright & Airy in Highland Park! With two bedrooms, it is equipped to sleep up to three people.
This apartment has a good location for accessing public transportation. While Brooklyn is a little bit removed from New York's most famous sites, you can easily access them from this apartment thanks to New York's above-average public transportation. That being said, you will still want to give yourself a good amount of time to get to your destinations.
Enjoy the free wi-fi, washer and dryer, and delightful sunroom to your heart's content in this wonderful apartment.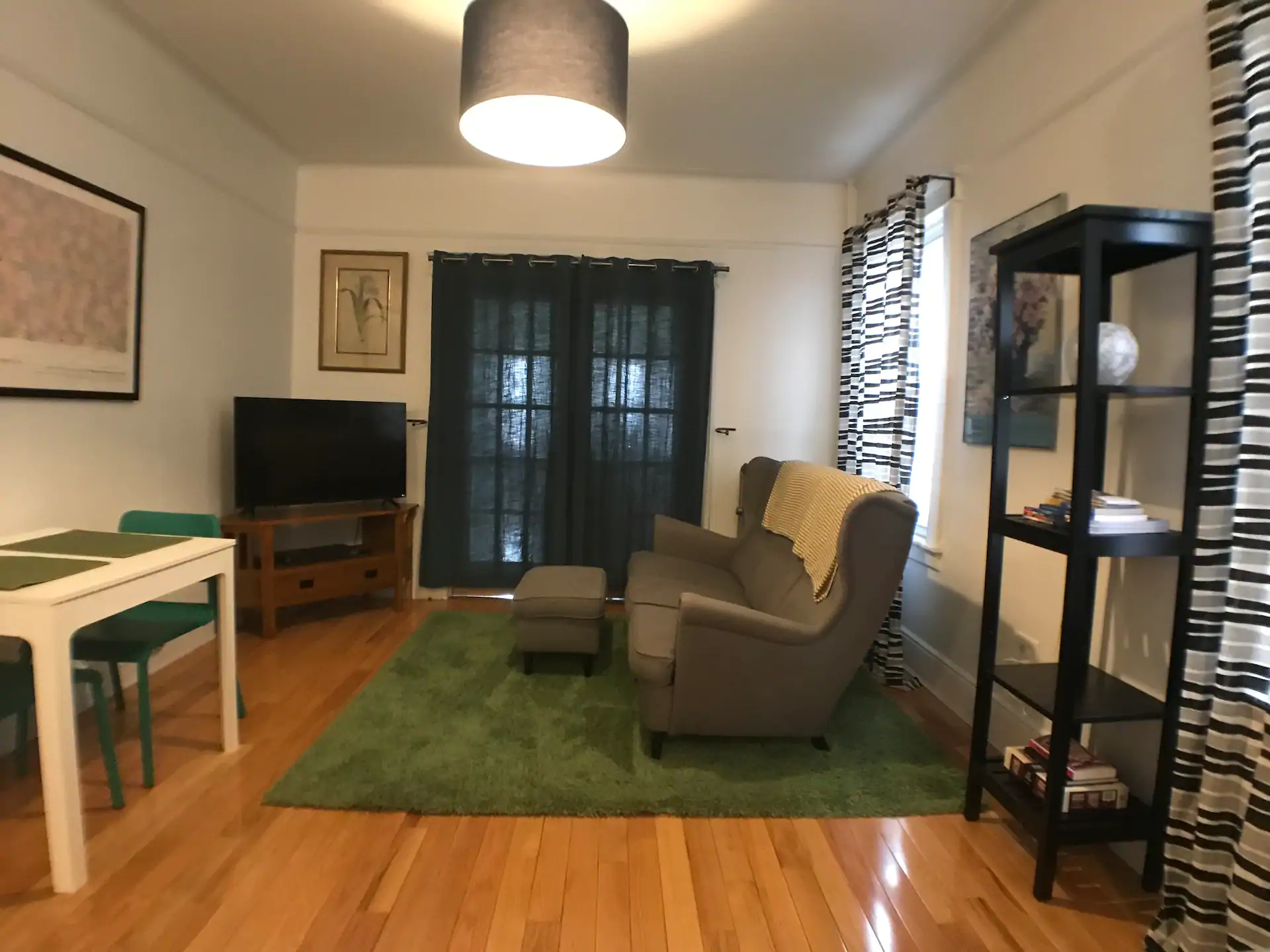 Luxury NYC 2 Bed, Corner of Central Park
If you want to stay right in the heart of New York City, this Luxury NYC 2 Bed condo is for you! It is more of a studio-type setup, with one bed in the living room and another in the entry room.
However, it still comes with a complete kitchen and bathroom. And, of course, wi-fi! What else could you need?
Even better, it is located right on the corner of Central Park!!! The pricing is very budget-friendly, and you are sure to be able to see all of the sites without having to spend half your day traveling! You can actually just walk to most of NYC's most famous places from here.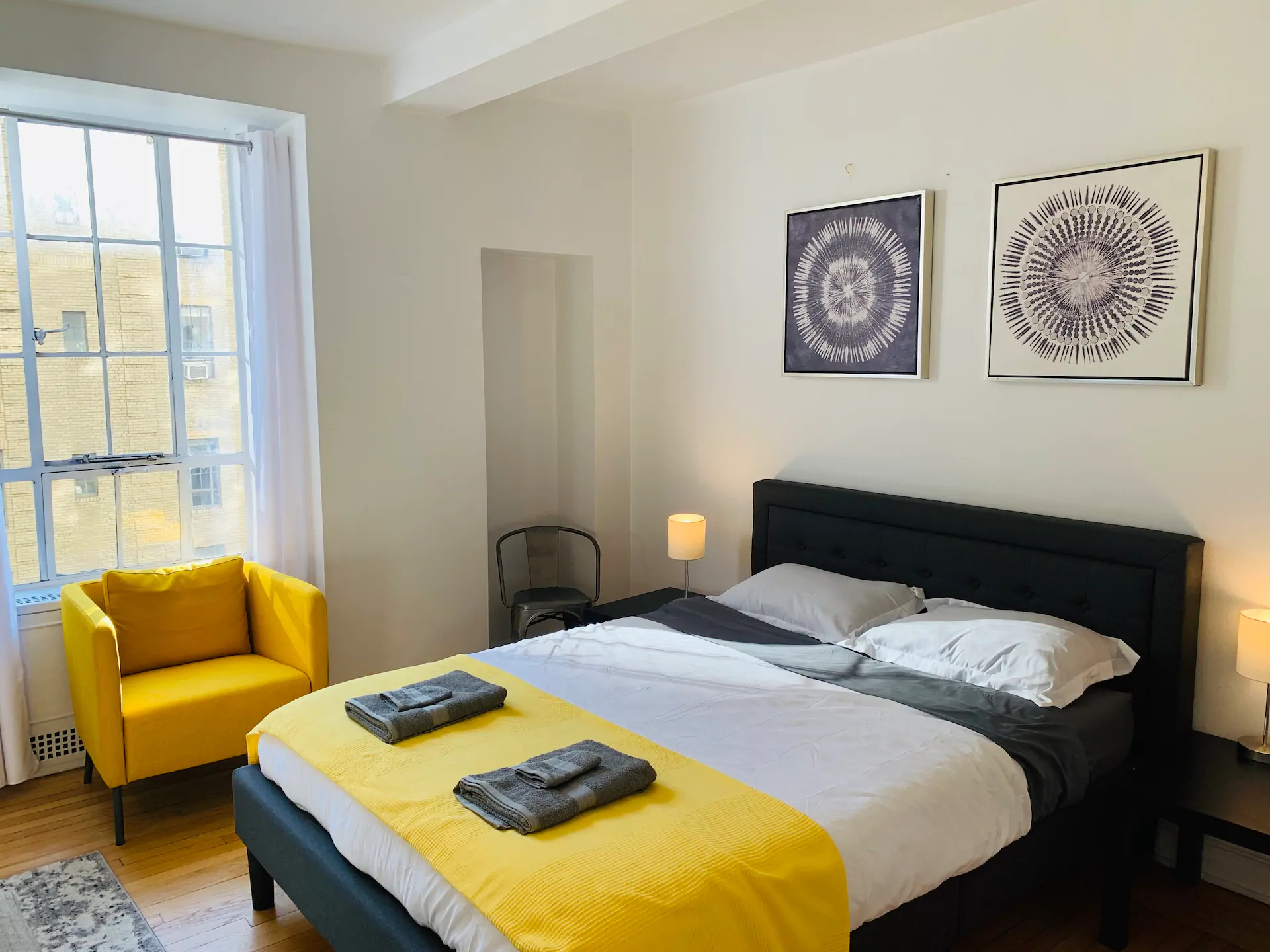 Stop 4: Drive On Up to the Catskill Mountains
Now that we have spent some time in the city, let's take a drive through the mountains, shall we? The Catskills is where everyone goes when they need a break from the hustle and bustle of New York City. They are a timeless retreat of relaxation and recuperation.
Not to mention, they are not a far drive from New York City! You should reach them in just about two and a half hours.
With plenty of lakes and rivers, trees for days, and heaps of tranquility, the Catskills have everything you need to breathe easy for a little while. Even if you choose not to stop anywhere, there are some scenic drives in the area that are worth taking a diversion from your route of choice!
We have some of our favorite drives, along with some other things you can do in the Catskill Mountains below.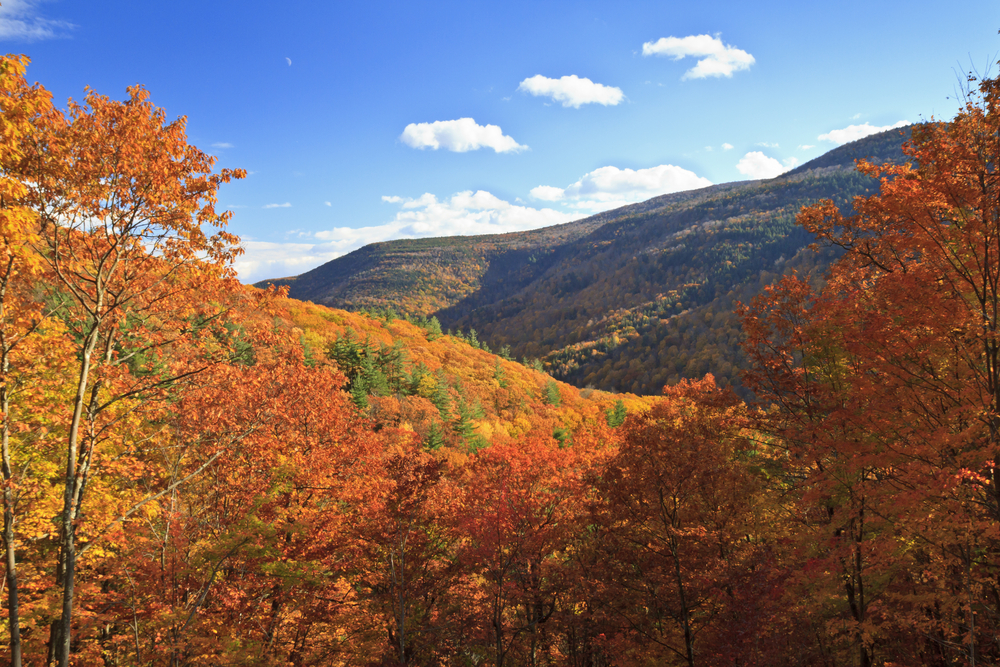 Things to Do in the Catskill Mountains
Scenic Drives
There are few burdens that are not made lighter by a scenic mountain drive. New York's Catskills are no stranger to this theology and are one of the best places to get a little mountain therapy in.
For a comprehensive drive that has everything from waterways to farm fields, we recommend the Catskill Mountains Scenic Byway. This road is 52 miles long and has everything a scenic drive enthusiast could ever ask for.
The Mountain Cloves Scenic Byway will take you back through Hudson Valley. It features the Kaaterskill Falls, which is otherwise known as New York's tallest cascading waterfall! Stop along your drive for a zipline ride!
If you are doing your New York road trip in the fall for all the fall foliage, you need to drive Route 28-47-42-28A. It winds its way through some of New York's prettiest forests.
Catskills Hiking
Where there are mountains, there are hiking trails. You will find plenty of them in the Catskills! With varying distances and difficulties, there is something for everyone.
Try the Frick Pond Loop for a 2-mile hike that is relatively short and easy. Sometimes the best hikes are the shortest ones. They get you in and out of nature before you can get tired of all the walking!
For a more challenging hike, try Kaaterskill Falls. It is only one mile long. The difficulty here comes in its steepness. Wear good shoes and prepare yourself to take some resting breaks along the way.
Overlook Trail is definitely more difficult and is 5 miles long. However, it also has a phenomenal reward: a remarkable view overlooking the Hudson Valley. Just bring water and good shoes, and keep an eye out for rattlesnakes.
Ride on the Catskill Mountain Railroad
When you have worn yourself out with hiking, check out the Catskill Mountain Railroad. Or, if you never intended to hike anyway, just head straight here!
The Catskill Mountain Railroad is a fabulous way to experience the Catskills without having to do all the driving or hiking yourself. You can just sit back and relax as the train takes you through the mountains and valleys, enjoying all the views from your comfy, cozy train seat.
Based out of Kingston, NY, it is pretty easy to drive to and even easier to experience. They have special events throughout the year to make it fun and exciting, which you can check out on their website.
Places to Stay Near the Catskill Mountains
Cozy Catskills Lakefront Cottage
For a lakeside retreat that will not break your bank, you have to check out the Cozy Catskills Lakefront Cottage!
This cozy cottage sleeps 4, has two bedrooms, and one bathroom. The kitchen comes fully stocked, and–get ready for this one–there is a washer and dryer! Being able to conveniently do laundry along the way makes packing for a road trip so much easier!
Even without the amazing amenities, the view would absolutely make this place worth the super reasonable price.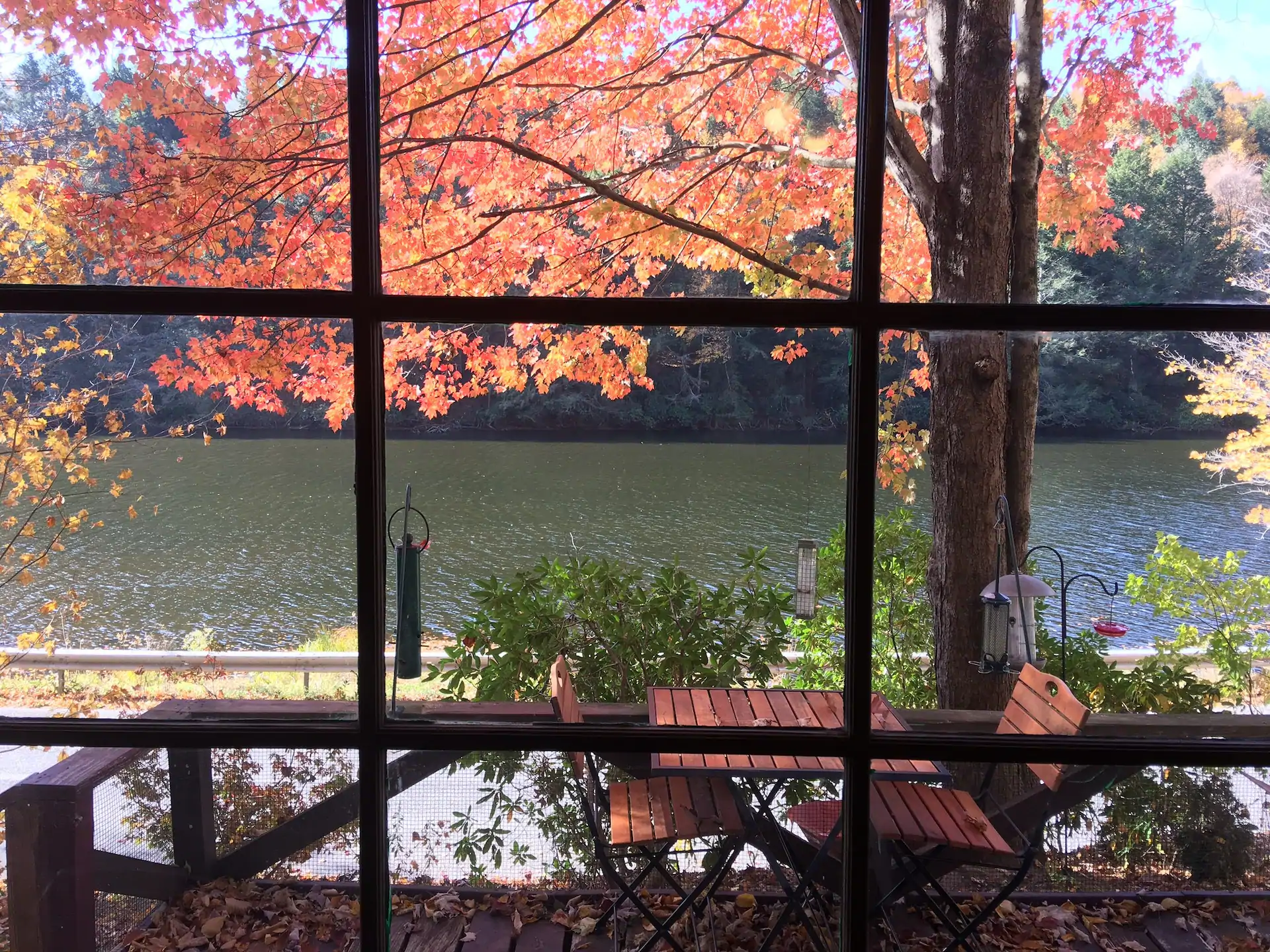 Catskill Village House
Another perfectly reasonable and very chic lodging option is the Catskill Village House. A beautiful apartment suite, this place is perfectly located to enjoy everything the Catskills have to offer.
Although it is one bed and one bath, the sofa is actually a sleeper sofa. This makes it so that the suite sleeps up to 4, but is perfectly comfortable for 1 or 2 as well.
Complete with wi-fi, heating and air-conditioning, and free parking, you could very well stay here for a long, long time.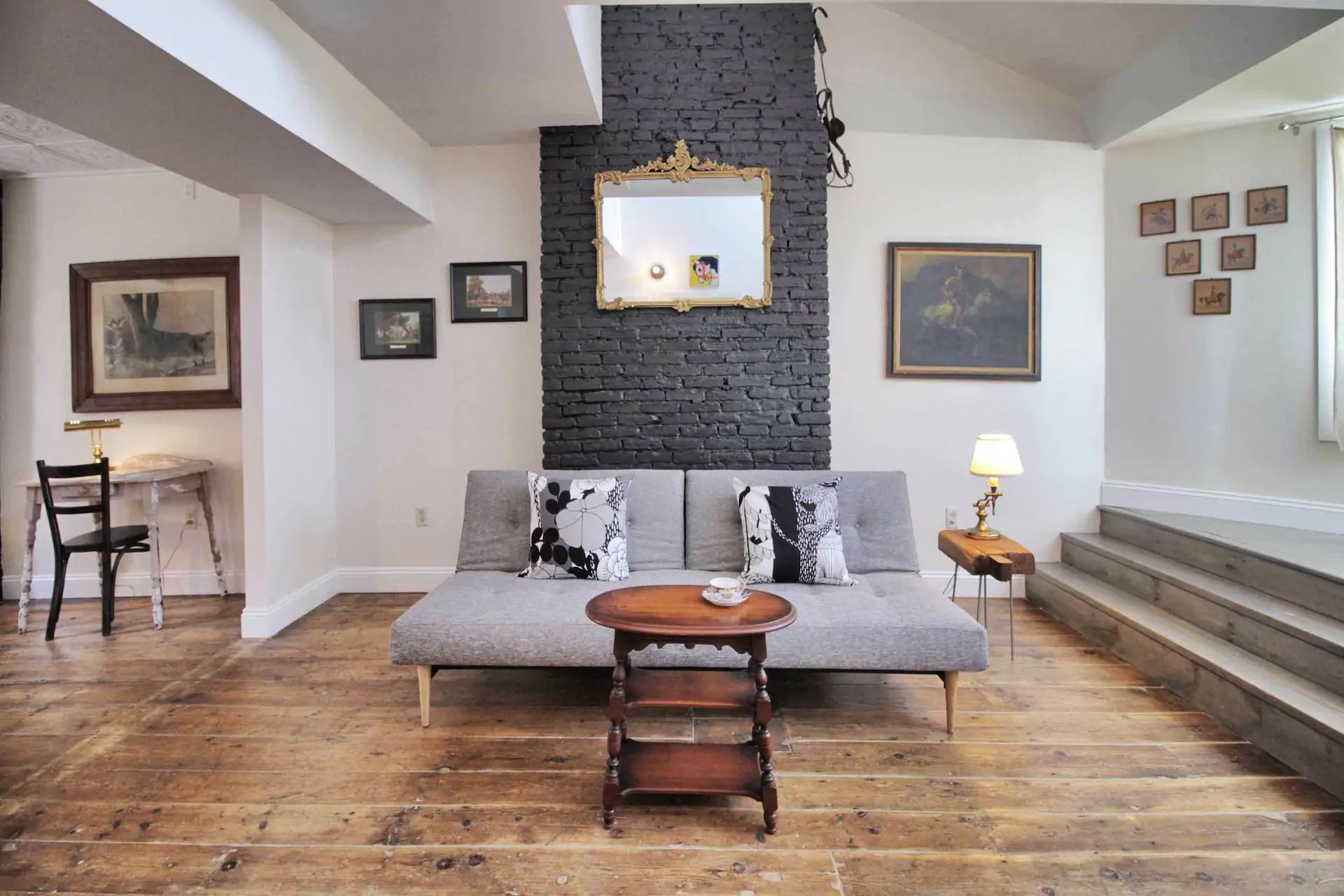 Stop 5: Ithaca Comes Next on Your New York Road Trip
Ithaca is a picturesque city in New York's Finger Lakes region. On the edge of a lake, waterfalls abound in this pretty place.
A fun fact about Ithaca is that it is home to the ice cream sundae. One of the local churches still has "sundae Sundays" to commemorate this!
Ithaca is also home to the classic Ithaca Gun Company, which if you are a musical history buff, you will recognize as the gun of choice of none other than Annie Oakley of Annie Get Your Gun fame. The factory is now gone, but the city remembers it fondly.
You also might recognize the local Ivy League School, Cornell. Ithaca has several claims to fame, but this is the one most people are familiar with. The Finger Lakes Region has so much to offer!
Overall, even if you do not spend much time in Ithaca, it is worth driving through during your New York road trip.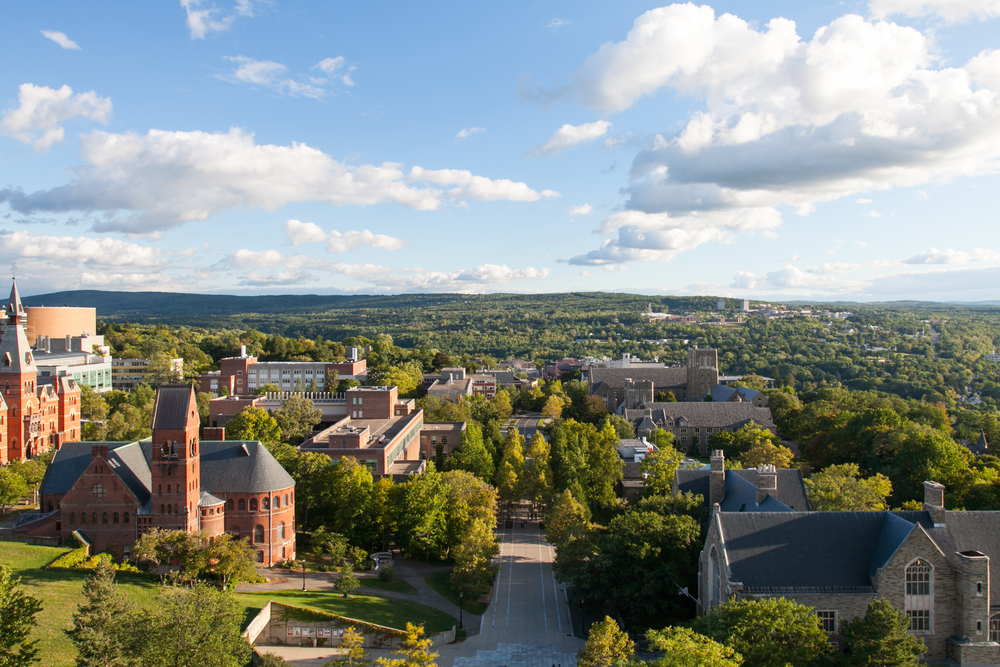 Things to Do in Ithaca
Waterfalls, Waterfalls, Waterfalls
Ithaca has so many waterfalls that you can go on waterfall tours. There are more than 100 waterfalls within a few miles of the city!
Ithaca's most famous waterfall shares its name–Ithaca Waterfall. It is located right inside the city. You do not have to go for a lengthy hike to reach this one!
If you are interested in a bit of a hike, check out Taughannock Waterfall. The hikes that feature this wonder of nature range between a little over a half a mile to a mile and a half.
Buttermilk Falls has a few trails of its own, all about the same length as the ones for Taughannock Waterfall. You do not have to expend a ton of energy or effort to see waterfalls in Ithaca!
Swim in Cayuga Lake
Cayuga Lake is the lake Ithaca is built next to. It is the longest Finger Lake, and it offers astonishing views no matter which dock or beach you are accessing it from.
If you are planning to swim in Cayuga Lake, check to make sure that swimming is allowed in the area you are going to. Some areas are reserved just for boating.
You can swim at the Taughannock park, which is super convenient if you are planning to check out the waterfall! Another place you can swim is Myers Park. Swimming is very much a seasonal thing this far north, so plan accordingly.
For boating check out the Allan H Treman State Marine Park. This is one of those places reserved for boating, and swimming is not permitted here.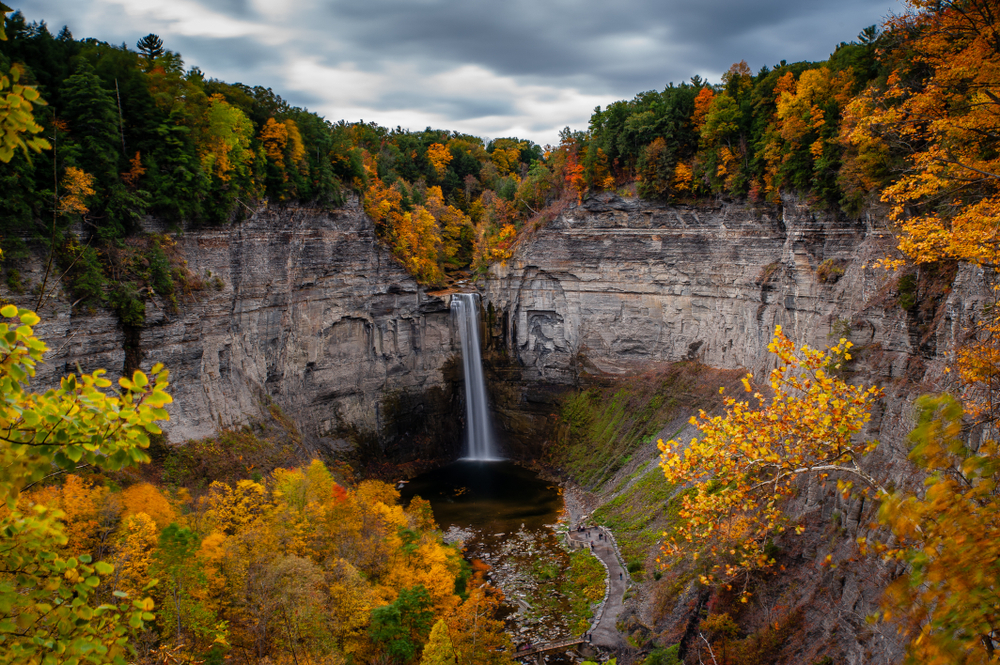 Downtown Ithaca
For a little more of an urban pursuit, visit Downtown Ithaca. Charming and inviting, Ithaca's city scene is full of delicious restaurants and eateries. Shops offer everything from local artwork to curated imported goods.
Downtown Ithaca is also home to many of the city's colorful and exciting festivals. Favorites include the Ithaca Festival and the Downtown Ithaca Apple Harvest Festival.
Ithaca has niche festivals too. The city prides itself on its art and culture, and you will find this reflected in their celebrations.
Places to Stay in Ithaca
Charming Lakeview Cottages
If you have come to Ithaca because you love the lake, why not stay the night right next to it? The Charming Lakeview Cottages offers just that!
Once used as a lighthouse, and then as a railroad switchback, the property has a dreamy history to match its perfectly ethereal location.
While this apartment does not offer a full kitchen, it does have a mini-fridge, toaster, and coffee maker. The bedroom is accessed via a ladder, something to keep in mind if this might be a problem for you.
Charming Lakeview Cottages does come with wifi, heating, and air conditioning. Reasonably priced, it is a beautiful place to spend the night in Ithaca.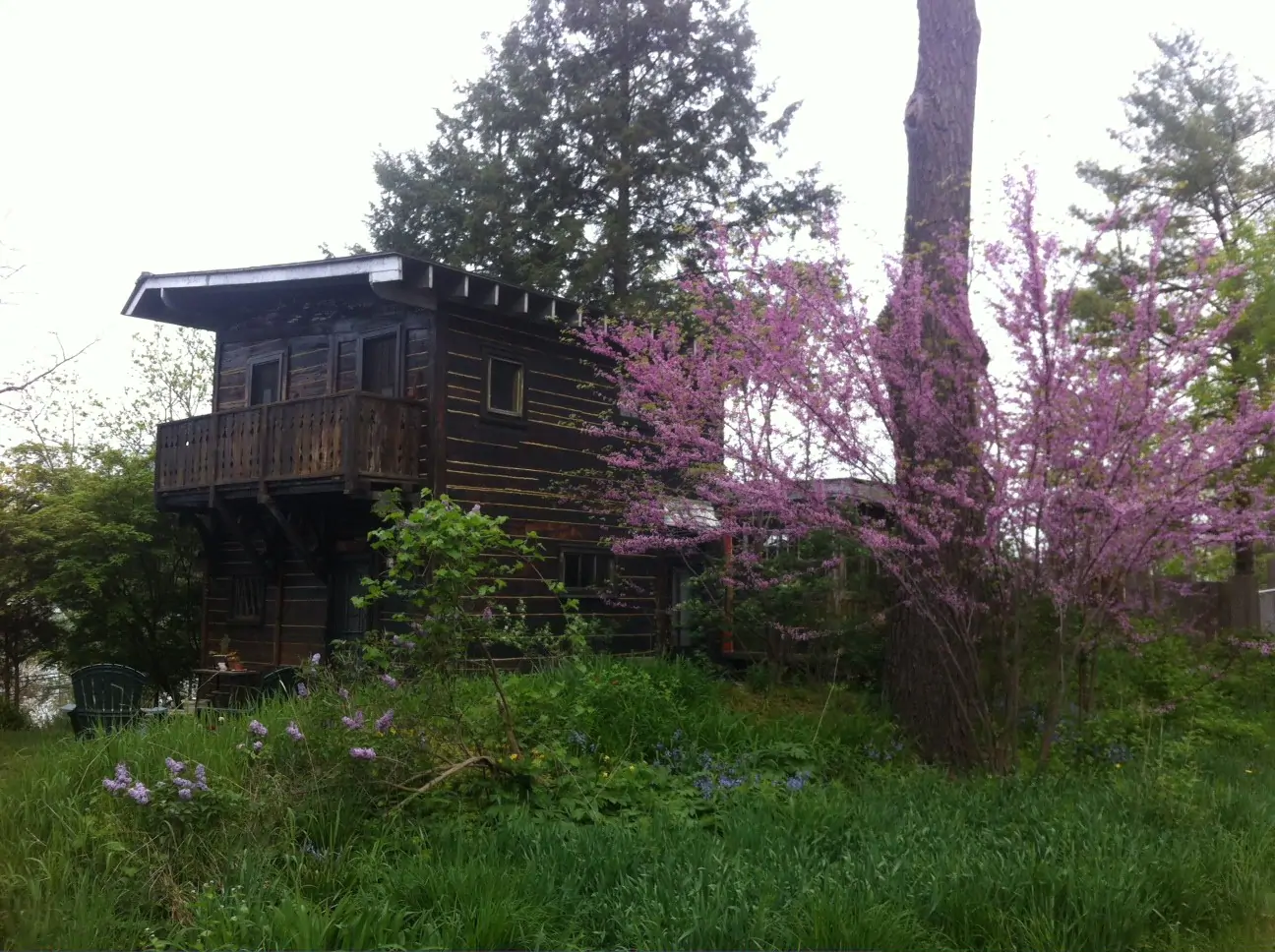 The Carriage House Downtown
Alright folks, prepare yourself. The Carriage House Downtown has a spiral staircase. A spiral staircase!!!
If that is not enough for you, maybe the modern aesthetic, the full kitchen, or the two bedrooms with room for 4 will persuade you. Still not enough? Consider that this apartment is located in Downtown Ithaca!
Ithaca has two stellar locations as far as we are concerned–the lake and Downtown. The Carriage House Downtown puts you right in the middle of the city with easy access to everything it has to offer!
It also has wifi, heating and air conditioning, and laundry machines! You can also park for free, which is always a nice perk when you are staying in the middle of a city!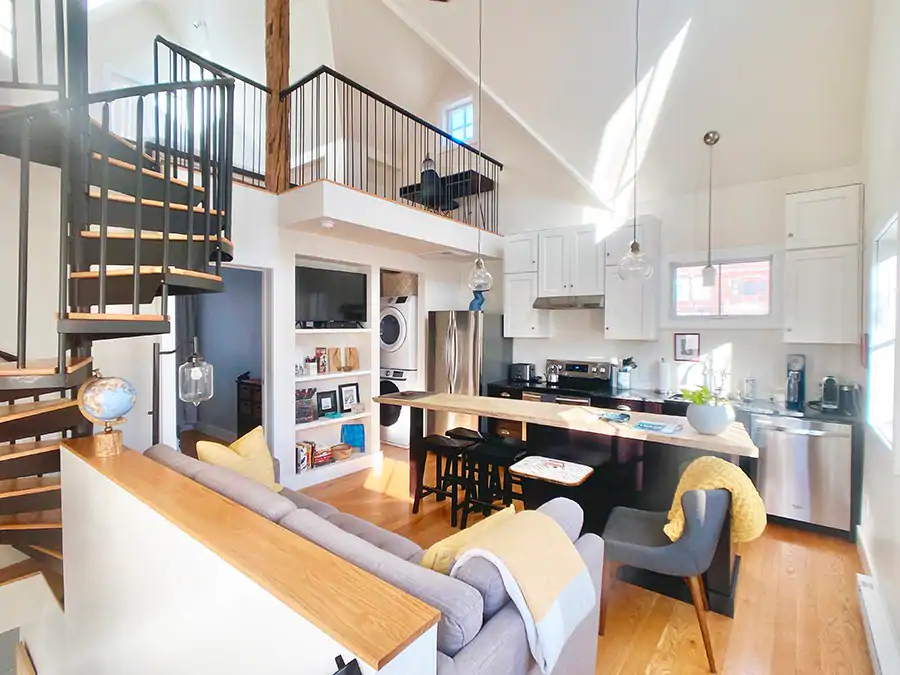 Stop 6: Give Your New York Road Trip a Breather in Watkins Glen
Watkins Glen is a village located within the New York towns of Reading and Dix. With only about 2000 residents, it is definitely a change of pace after Ithaca.
A canal goes right through the village, creating a pretty waterway for the quaint village. At the bottom of the village, it becomes Watkins Glen State Park. This state park extends into the woodlands beyond.
Watkins Glen is also home to racing fans! With a street track and a raceway, Watkins Glen is no stranger to NASCAR. It is also where the first road race took place after World War II.
There are not many places like Watkins Glen. Stop here for a little something different and a breath of fresh air.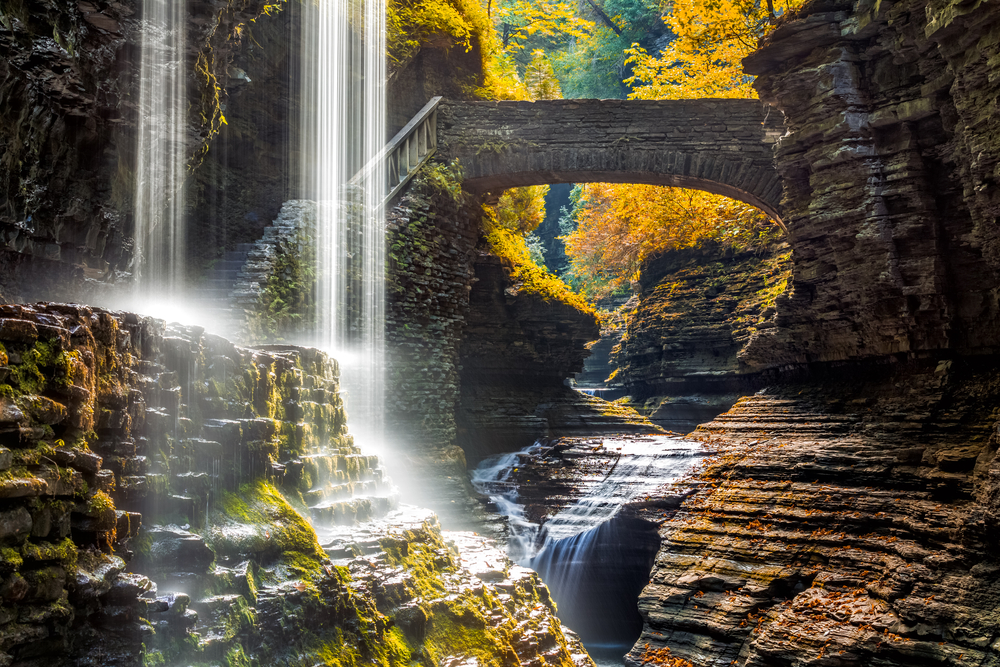 Things to Do in Watkins Glen
Watkins Glen State Park
Of course, we have to recommend the state park! You can hike through the whole thing in less than 3 miles, and see 19 waterfalls along the way!
The state park is not a winter activity, but it is great at any other time of year! The streams flow at their strongest in the Spring, and the fall foliage is on point in the autumn!
Another thing that Watkins Glen State Park has going for it is that it is pet friendly. A lot of outdoor places are closed to pets in New York, but you can bring your furry companion here!
Watkins Glen International
You can watch the racing in Watkins Glen, or you can do the racing at Watkins Glen International. It is New York's only NASCAR raceway.
When NASCAR is not running races though, you can drive it yourself! You do have to be 18 and have to have a driver's license to do so.
Watkins Glen International also hosts a multitude of festivals and activities throughout the year. It is a hotspot for fun in Watkins Glen.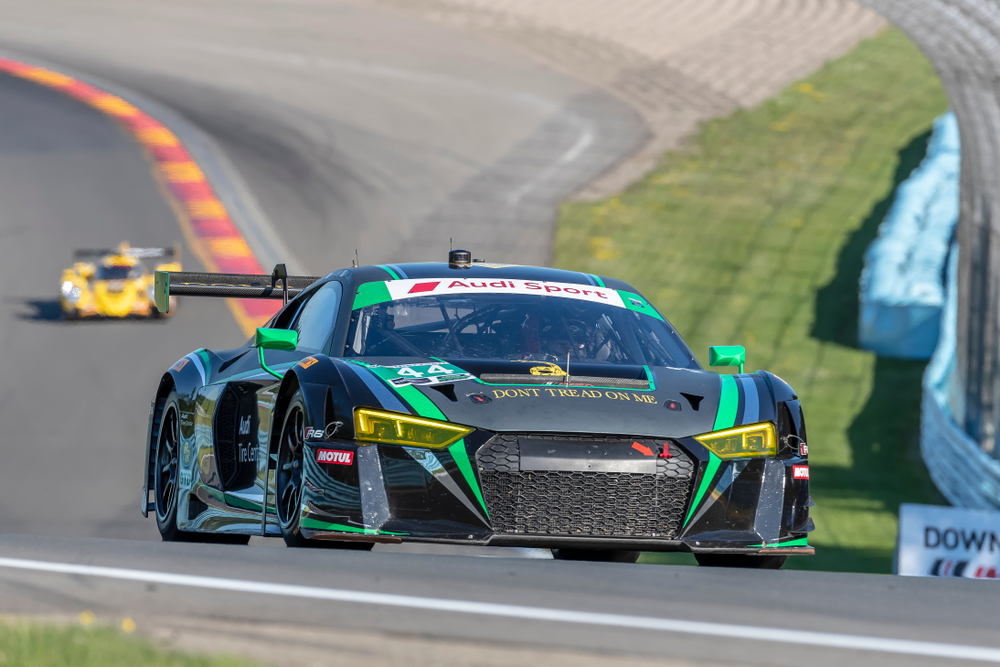 Seneca Lake Wine Trail
We just have to ask–where else can you go to a NASCAR race, see 19 waterfalls, and also go wine tasting all in the same day? Watkins Glen is a seriously multi-faceted place.
The Seneca Lake Wine Trail takes you through Watkins Glen's very own vineyard, and you get to taste locally produced wine along the way!
They also offer food-themed weekend events, including the Pasta & Wine Weekend, and the Spring Wine & Cheese Weekend.
Places to Stay Near Watkins Glen
Spacious Sanctuary in the Heart of Wine Country
Speaking of wine, check out this Spacious Sanctuary in the Heart of Wine Country. You might not think this kind of tranquility would be available in a town that raves about its NASCAR racing, but they coexist beautifully side by side.
It is also a short walk from Watkins Glen State Park. If you are looking for peace and relaxation, this is the place to do it.
The downstairs apartment has wifi, air conditioning, and a fireplace. It sleeps up to six people at a time.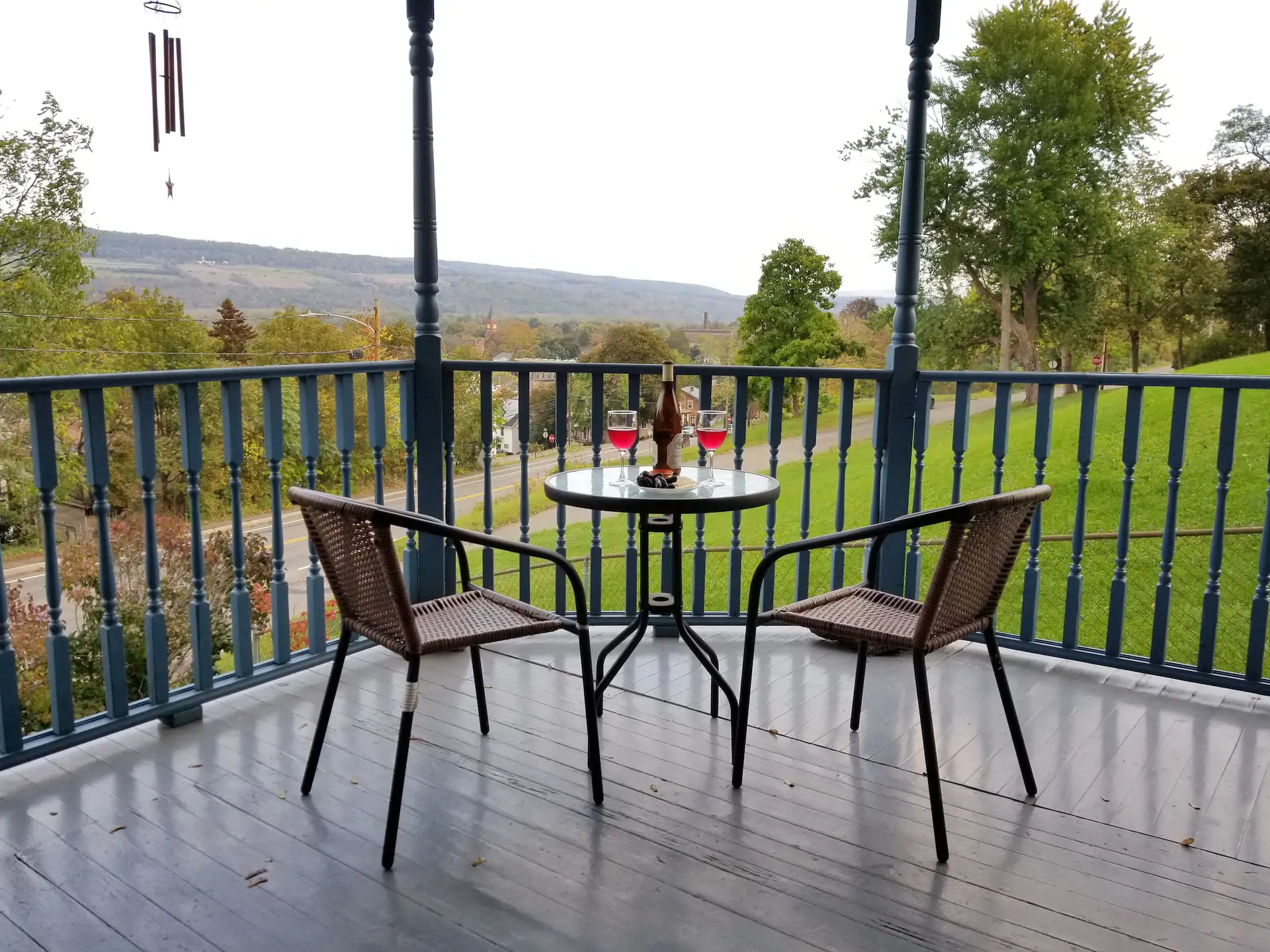 Studio Apartment with View of Lamoka Lake
If a lakeside retreat is more to your taste than wine country, you will love staying at the Studio Apartment with View of Lamoka Lake. It may be a studio apartment, but it sleeps up to 4 and is a nice lodging option for your New York road trip.
Go kayaking with the provided kayaks during your stay, right off the docks located on the property. Roast marshmallows in the fire ring, or grill up some freshly caught fish on the provided gas grill.
Please note that this location does require you to have your own sheets and towels. They provide so many other lovely amenities that this is hardly a deal-breaker, just something to be prepared for if you choose to stay here.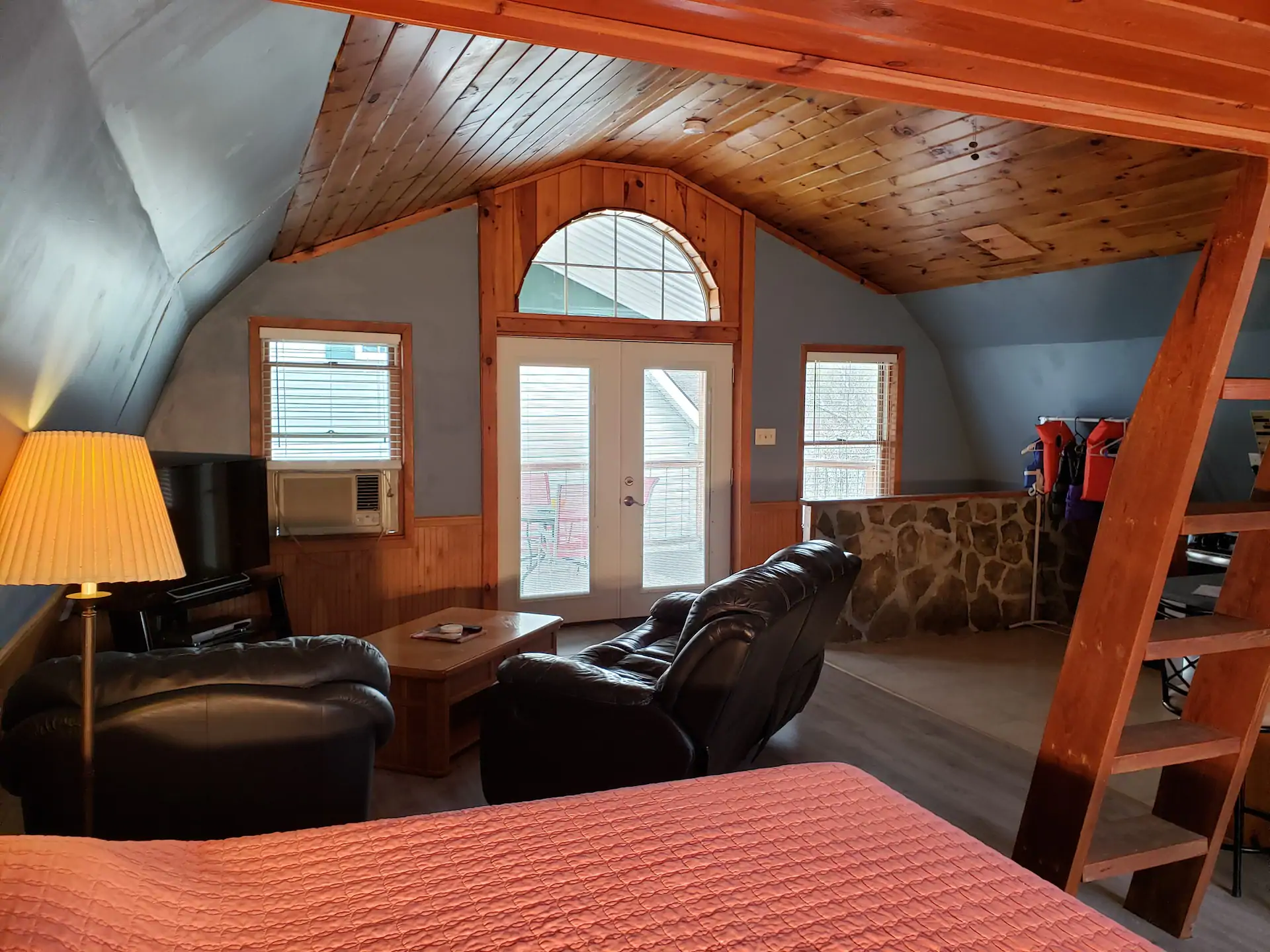 Stop 7: Hello Buffalo!
People often visit Buffalo to visit Niagara Falls, but we have them listed as separate stops. You can absolutely combine them. People do all the time!
We just did not want to leave out important details about either in favor of combining them. Both are worthwhile in their own right.
Buffalo is a beautiful city. After the small town ways of Watkins Glen, and even of Ithaca to some degree, Buffalo is a true city again with over a million residents.
We cannot blame all the people who want to live there–being a quick 25-minute hop from Niagara Falls is nothing to snuff at. And, as we said, Buffalo is stunning in and of itself.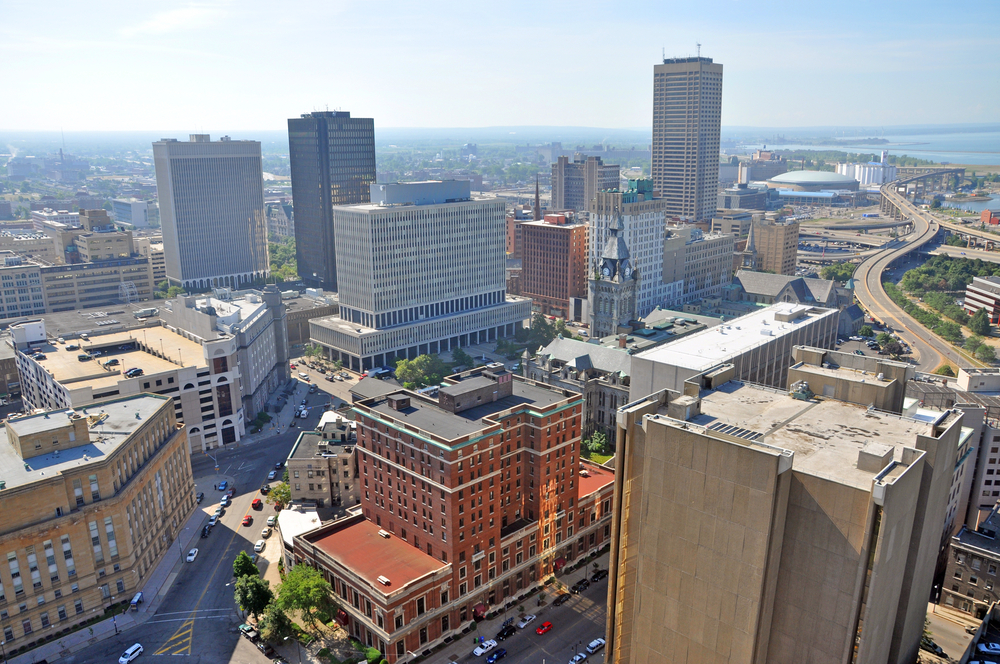 Things to Do in Buffalo
Buffalo & Erie County Botanical Gardens
City gardens can be some of the best gardens. When people are surrounded by traffic and business on all sides, it drives them to their creative roots.
This is definitely the case for Buffalo & Erie County Botanical Gardens! It is a beautiful urban escape into nature.
The Botanical Gardens feature a lot more than just plants too. You will find festivals, classes, art shows, and can even host your wedding there!
Erie Basin Marina
The Erie Basin Marina is one of the finest marinas in New York. While the Catskill mountains and Ithaca waterfalls have an abundance of serenity, the Erie Basin Marina has a peacefulness of its own.
Go kayaking on the lake, or take some time to survey your surroundings from the observation tower. Or simply go for a walk along the waterside.
You are sure to find something you will love in the marina's shops and restaurants. There is also a garden to visit if you are craving some more beautiful nature after the Botanical Gardens mentioned above.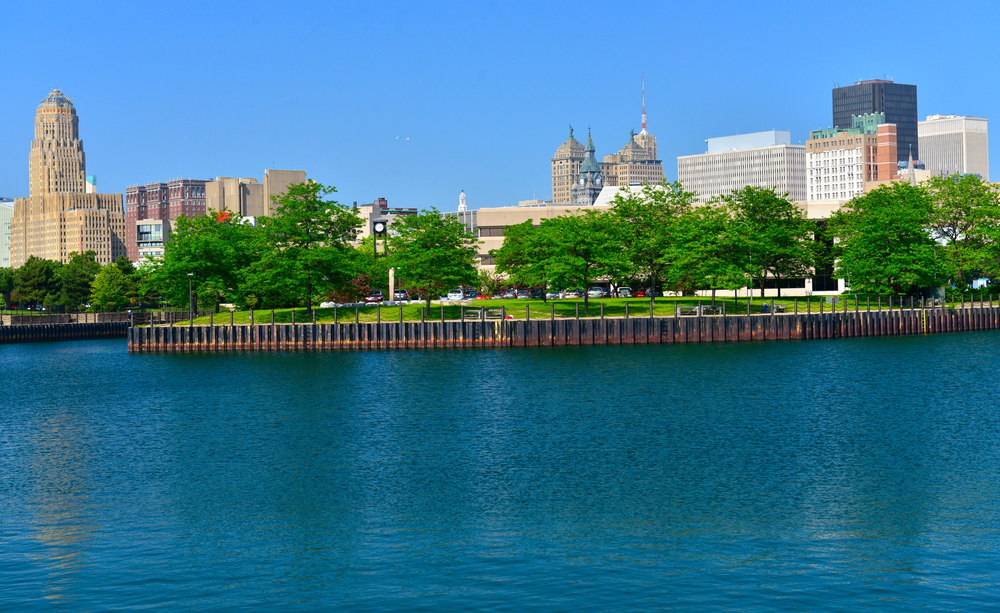 West Side Bazaar
Buffalo's West Side Bazaar is an awesome representation of the cultural diversity of the area. The West Side Bazaar is a spectacular combination of nine different restaurants.
None of the restaurants are alike, and you will have a hard time choosing where to eat! Featuring everything from Ethiopian food to Thai, there is no end to the flavors you can find here.
The West Side Bazaar also offers retail shops and vendors. It is a place where you could spend a few minutes or a few days.
Places to Stay in Buffalo
Heart of Elmwood
For a classic apartment located right in the city, check out the Heart of Elmwood. While it is in a busy part of Buffalo, it is inside an apartment complex and will give you all the privacy you need.
The main bedroom has a queen bed, and the couch in the common area pulls out into another queen bed. That means that as long as you are okay with getting cozy, you can lodge up to 4 in this apartment. However, it is also perfect for one or two!
You will have access to wi-fi, and the TV comes with Hulu and Netflix so that you can log into your accounts. Park for free in the parking lot, or utilize the city's awesome public transportation.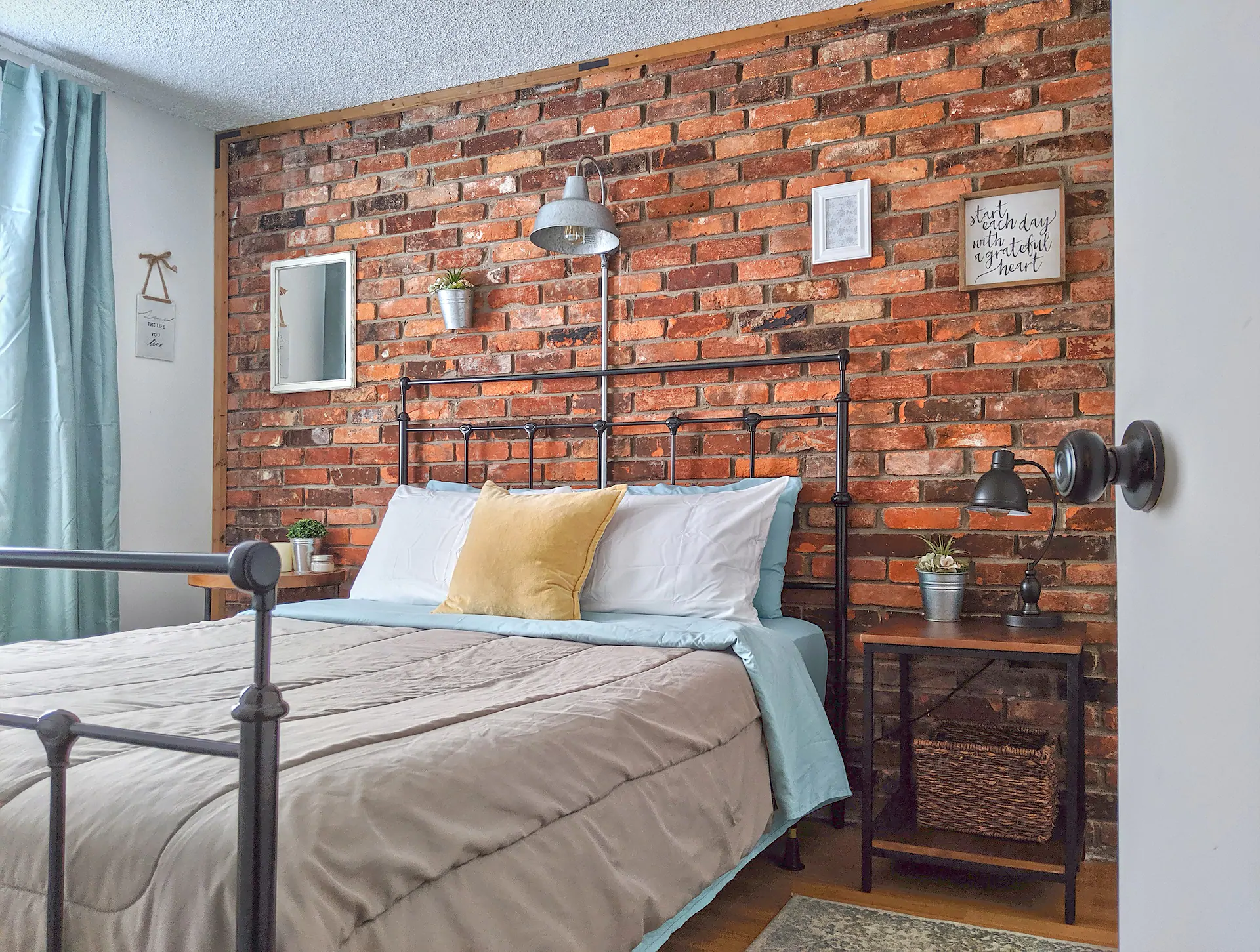 Upper Studio
For those interested in staying in the artsy, college part of town, check out this Upper Studio in Allentown. The house itself is a bit of art. It was built in 1852.
This is a studio apartment on the upper level of a home. As such, the entrance is located in the back and up some stairs. However, as long as you are okay with stairs, it is still reasonably accessible.
Outfitted for two people maximum, the apartment is ideally located to see some of the prettiest parts of the neighborhood of Allentown. It is also quite close to a subway station so that you can get around the city without having to drive yourself.
With a kitchen, wifi, and cable TV, the Upper Studio has everything you need.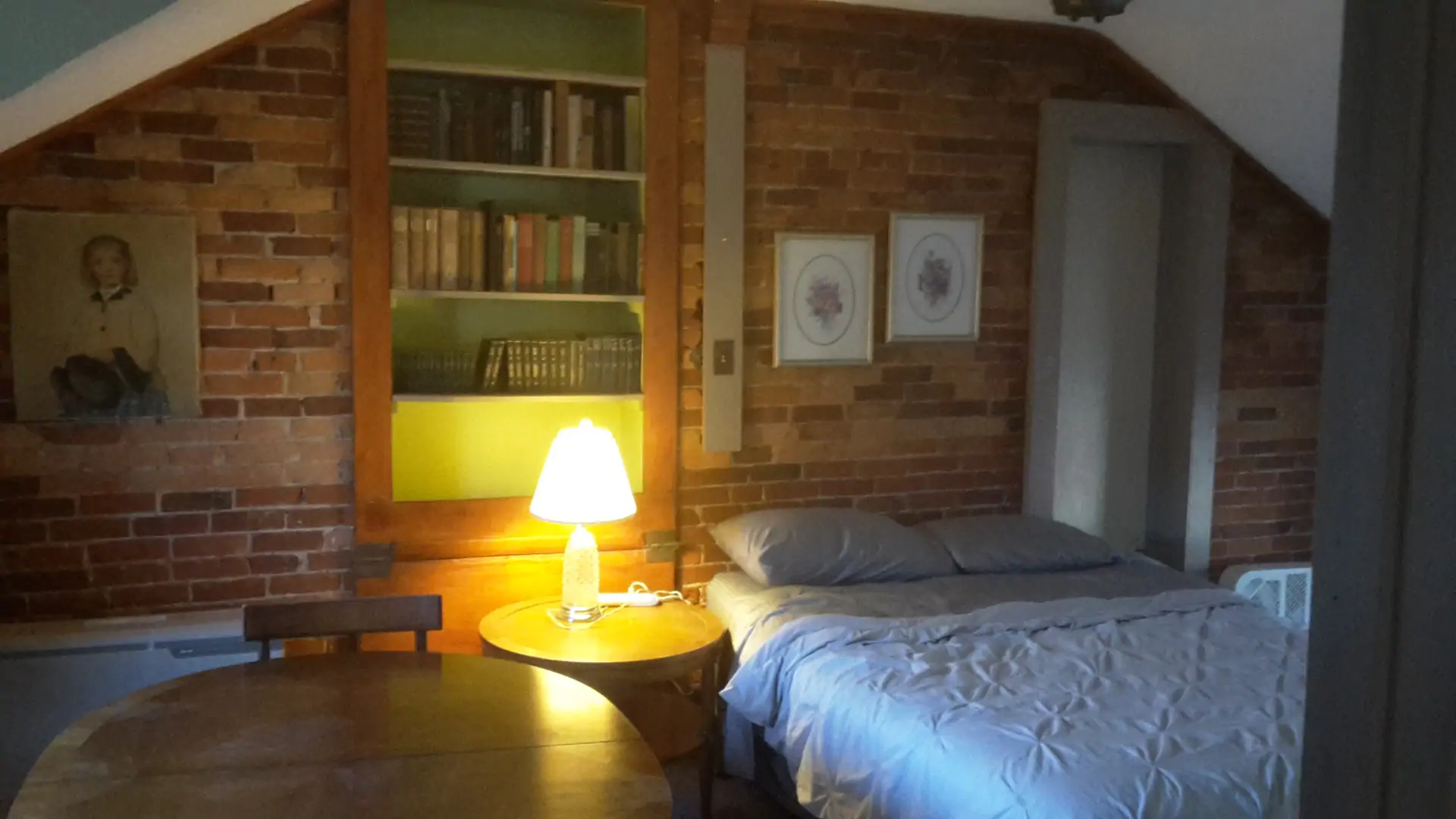 Stop 8: Niagara Falls Will Take Your Breath Away
It is a rare person who has not heard of the famous Niagara Falls. Whether you view it from the Canadian side, or the US side you are in for a treat!
Of course, since this is a New York road trip, we recommend approaching from the US side. But there are plenty of ways to view the Canadian side approaching from the US, you just have to pay for them.
You will need to bring your passport with you if you want a view from the top of the Canadian side. Any crossing between the US and Canadian border requires a passport.
However, if you do not have one or do not bring it with you, you will still be able to have a fantastic experience at Niagara Falls!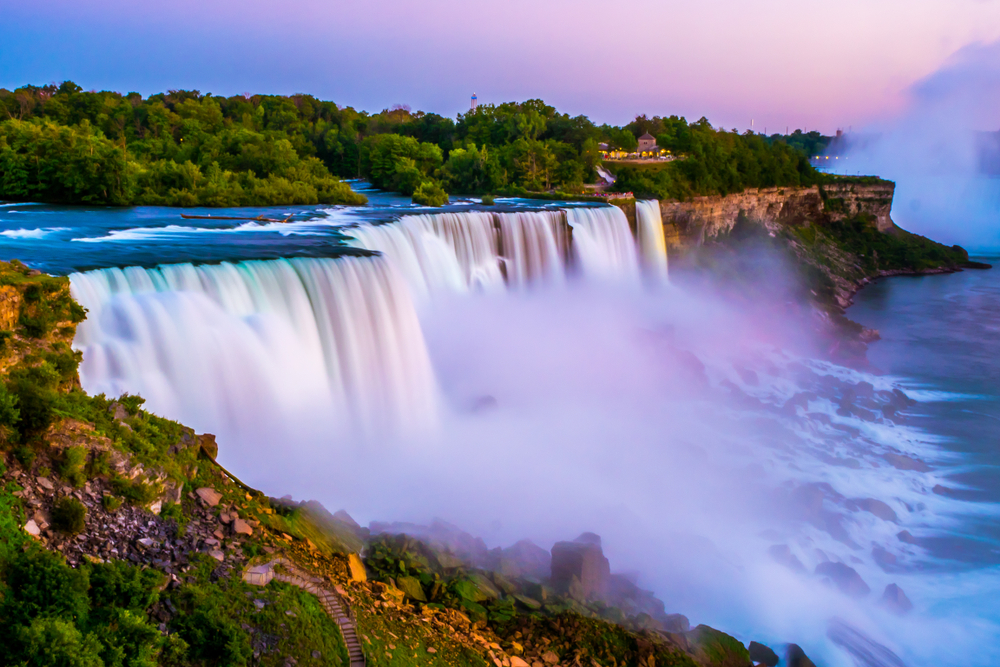 Things to Do at Niagara Falls
Maid of the Mist
If you are going to do any boat tour of Niagara Falls, it has to be Maid of the Mist. This boat ride gives you an up-close and personal experience of Niagara Falls.
Departing from the US side of the falls, the Maid of the Mist is a fantastic way to explore one of the most famous waterfalls in the world. You will get a chance to observe the Canadian side of the falls as well as the US side.
The tickets are a little pricey at nearly $23 per adult, but if you are going to spend your money on anything during your New York road trip, this just might be the place to do it!
Niagara Falls Hiking
Did you know that you can hike around Niagara Falls? Because you can! There are a variety of trails too, so not to worry if difficult and dangerous hikes are not your thing.
The Great Gorge Scenic Overlook Hike is a wonderful hike one for all ages and skillsets! It will not take you more than an hour and will reward you with some amazing views.
Another fun option is the Goat Island Scenic Walk. Only two miles round trip, this walkway will bring you very close to the falls. This one is quite popular, so we recommend coming earlier or later in the day.
Whichever hike you choose to go on, make sure you wear sturdy shoes and bring a poncho. All of Niagara Falls' hikes feature the falls and have a lot of opportunities for getting a little wet.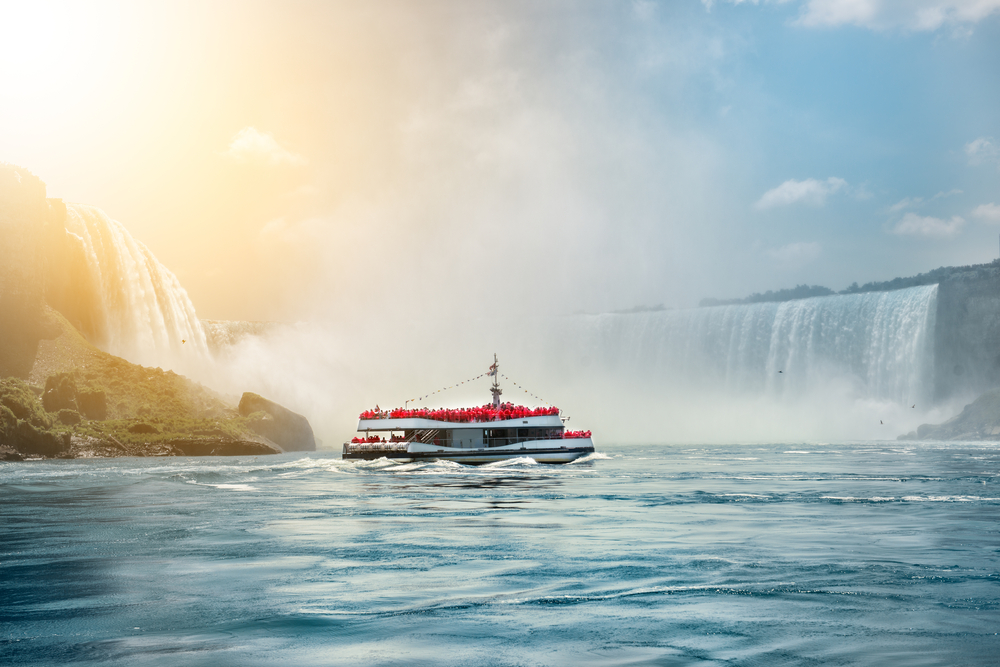 Old Fort Niagara
If you thought you were coming to Niagara Falls strictly to experience the falls, think again. We mean, obviously the falls are the most important part. You are not wrong about that.
But once you finish exploring those you have got to visit Old Fort Niagara. Home to some of the oldest American history in West New York, the fort played major roles in the Frend & Indian War, as well as the American Revolutionary War.
It is also another classic example of local people banding together to save something important. Rather than letting it fall into complete disrepair and ruin, nearby locals saved the fort in 1927.
It was turned restored and turned into a museum over the next several years and has been serving as such ever since.
Places to Stay Near Niagara Falls
Niagara Falls (USA) Minutes to Everything
This Niagara Falls home is the epitome of why we love Air BnB–you can rent the entire home. The entire home! And it still costs less than a hotel would!
Not only that, but it is within just a few minutes of the falls. This home sleeps up to six people at a time, just be sure to give the host a head's up if that is how many people are in your party.
You will not want for anything while you are here either. It comes with all the usual amenities: a kitchen, TV, wifi, and free parking.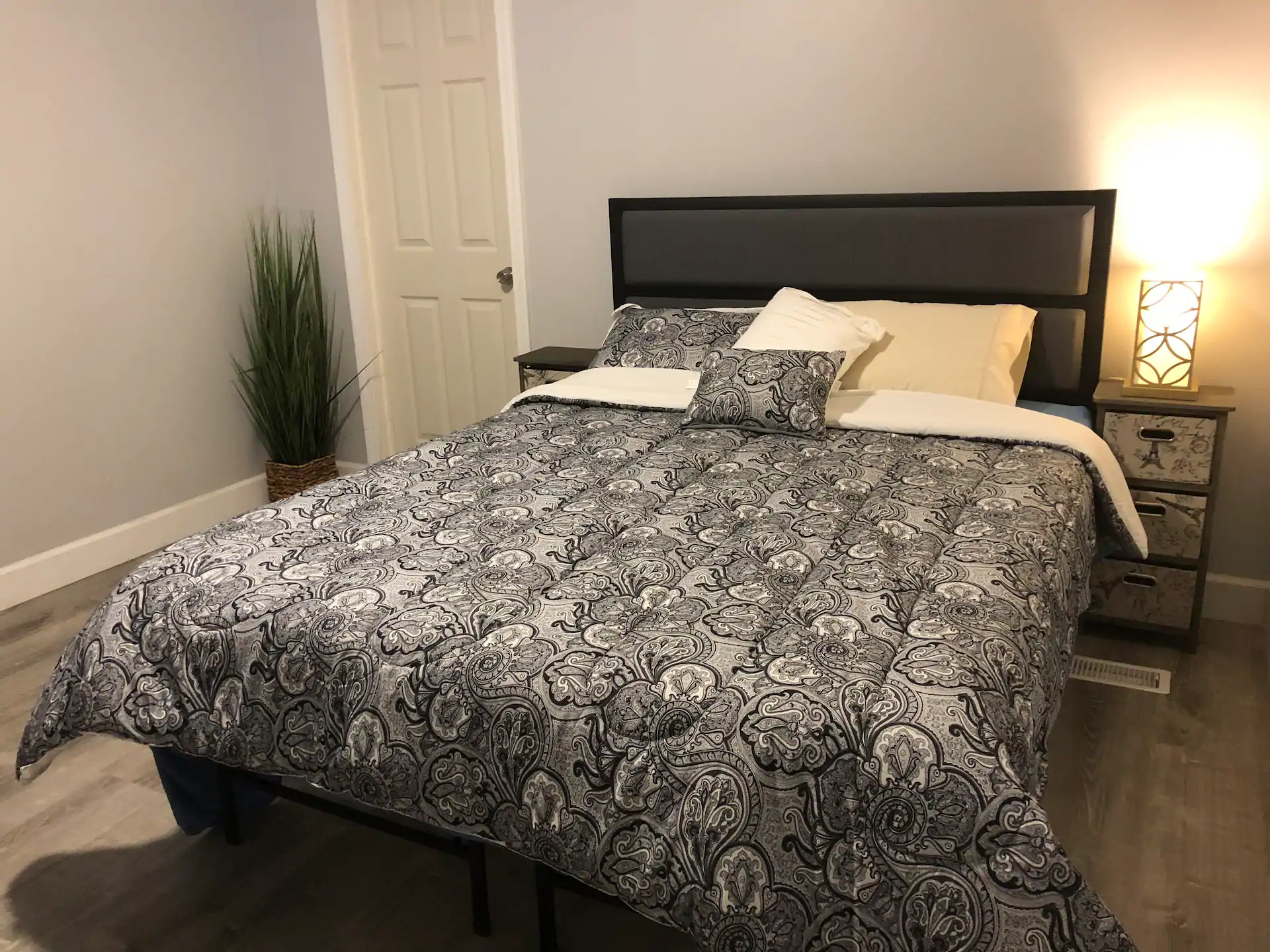 The Lil' Cozy on Ferry Ave
You cannot beat the Lil' Cozy on Ferry Ave for location. It takes the cake for the cutest name ever as well! The Lil' Cozy itself is pretty dang adorable.
Stay in this delightful place and you will be able to bring 2 or 3 buddies with you. Within walking distance of the falls, it is the perfect place to decompress after an exciting day boating, hiking, or otherwise exploring.
Complete with a kitchen, wifi, laundry facilities, and a TV, you can relax even longer than you explore!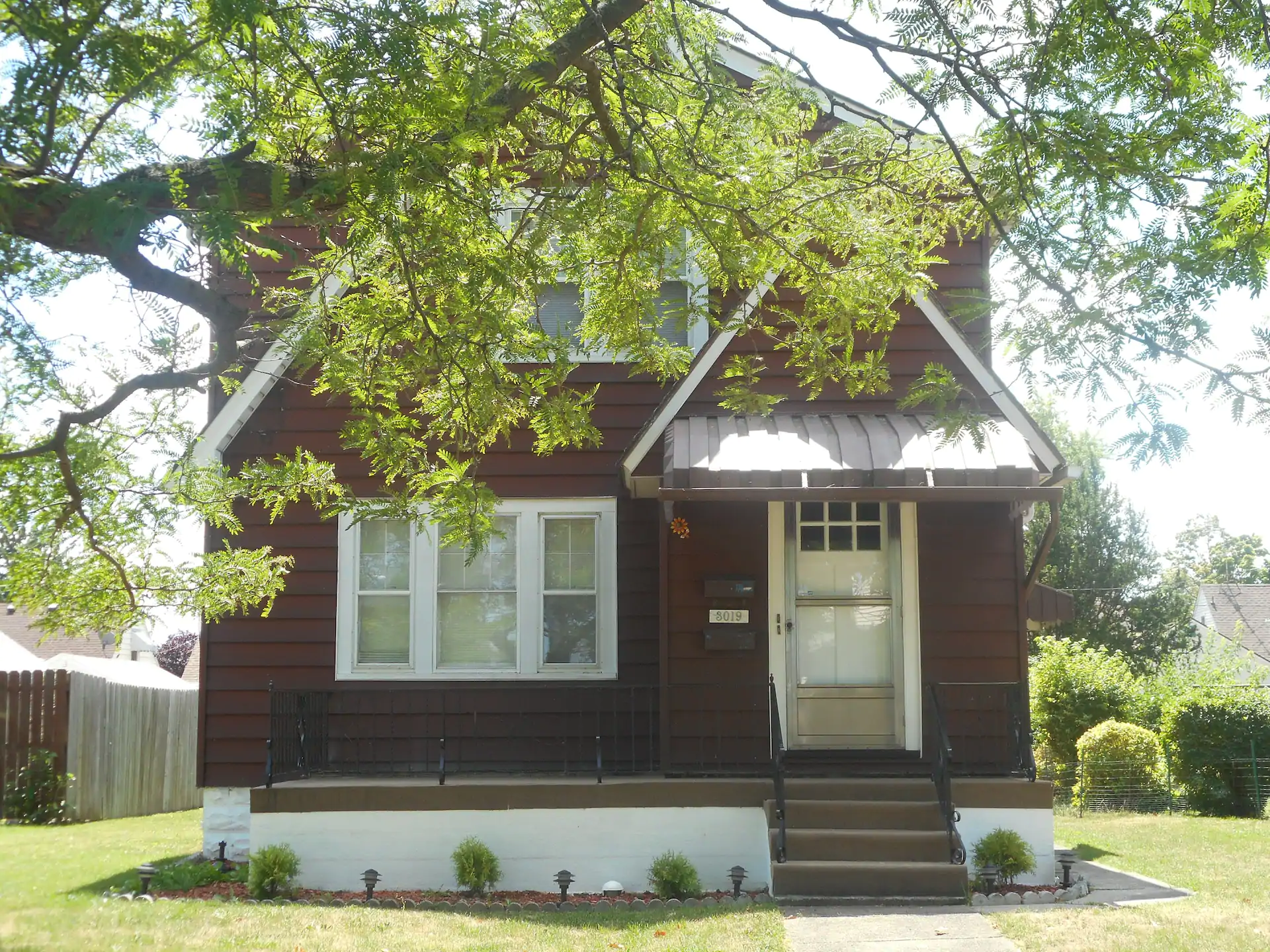 Stop 9: Remember Rochester!
Rochester does not make it on many New York road trip itineraries, and we are not sure why! It is a charming small city of about 200,000. The metropolitan area is much bigger though and has about a million people in the whole area.
With Lake Ontario to the North and Canada beyond that, Rochester has a vibe all of its own. Even though it is the third-largest city in New York, the outdoor scene is very much a part of Rochester.
Rochester also has a lot of history, and although it is not all pretty, some of it is very important. It is the scene of the 1964 Rochester Race Riot, which led to police policy reappraisal at the time.
You might not expect it as you walk through the calm city today, but Rochester has been at the forefront of a lot of important movements for civil rights. It was a hotspot for the Underground Railroad, and both Susan B. Anthony and Frederick Douglas are buried in one of the city's cemeteries.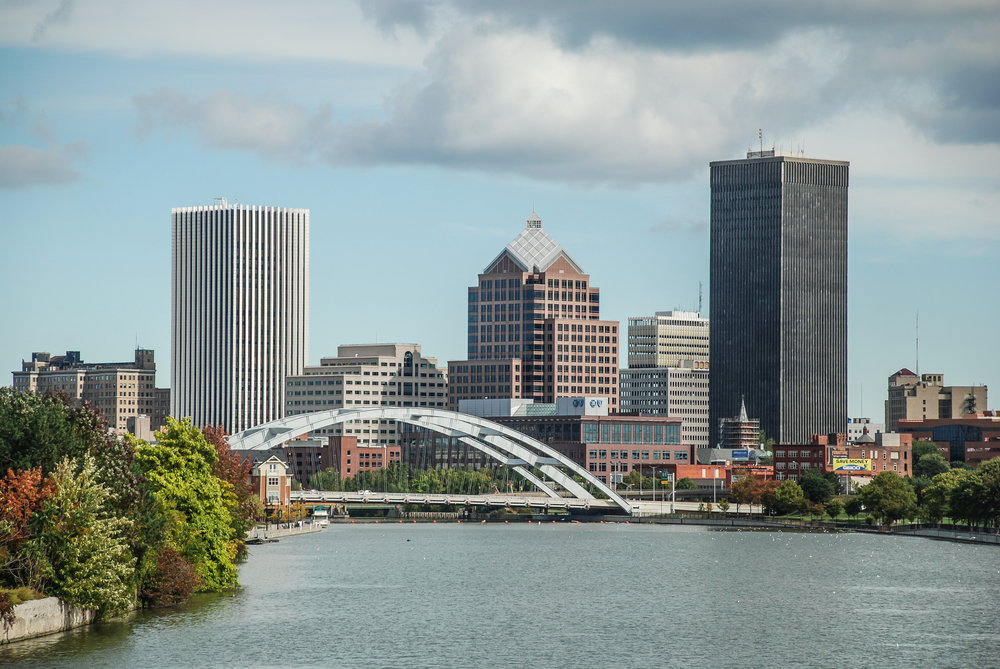 Things to Do in Rochester
Susan B. Anthony House
Did you know that Susan B. Anthony and Frederick Douglas were actually friends? Go to her old home and you will find a picture of him there. Not because he was also a big deal, but because the two supported each other in their quests for civil rights.
Susan B. Anthony's name is typically connected with the suffrage movement. She was also an active supporter of the abolitionist and temperance movements.
You will find evidence of her multiple pursuits in her home when you visit. It was turned into a museum after her death and is a fantastic monument to those who have fought for American freedom in eras gone by.
Sodus Point
Sodus Point is no stranger to change and adaptation. A little village located inside Rochester, Sodus Point is bordered on three sides by Lake Ontario.
The village was destroyed in the war of 1812 and rebuilt after into a place of commerce with a busy port on Lake Ontario. However, when trade shifted elsewhere Sodus Point rebuilt itself once more into a cute vacation town.
To this day Sodus Point is a quaint, bright place of revival and relaxation. With Lake Ontario so close, the waterside vacation ambiance is present in every bit of the place.
It even has its own beach! Check out Sodus Point Beach Park for a day of sandy sun.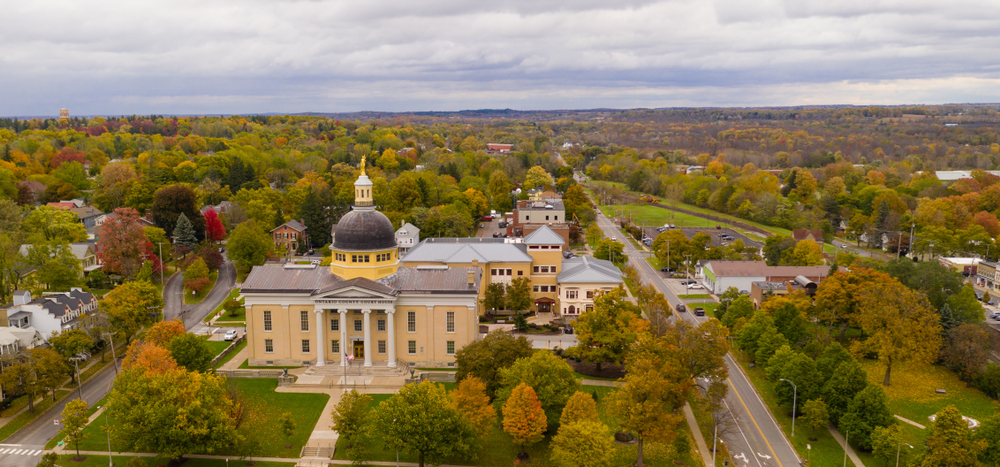 Highland Park
If you are not planning on spending a lot of time in Rochester but want to pack in as much as possible, check out Highland Park. It has a castle, Vietnam War memorial, hiking paths, and mind-blowing landscaping to top it all off.
Whether you have an hour or a day, Highland Park will not disappoint. With more than 500 types of flowering shrubs alone, you will be hard pressed to find something you do not love.
In addition to all that, Highland Park is home to a number of festivals and events throughout the year. The most famous one is the Lilac Festival which happens every May.
Rochester International Jazz Festival
Jazz is one of those purely American things that the entire world has latched onto. The Rochester International Jazz Festival is a celebration of Jazz's roots and global reach.
More than just a multi-artist, multi-day concert, the Rochester International Jazz Festival also has workshops for those learning and perfecting their Jazz craft. Famous Jazz musicians and local artists alike come together to share their love of Jazz.
This festival takes over a good part of the city, offering multiple venues to enjoy the classically American music. We highly recommend checking it out if your New York road trip coincides with the festival!
Places to Stay in Rochester
Private Sanctuary on Irondequoit Bay
"Private Sanctuary" describes this Air BnB perfectly. The Private Santuary on Irondequoit Bay is a refuge right next to Lake Ontario. However, it still manages to be close enough to the heart of the city to access everything you need.
With access to the lake right next to the apartment, you can spend all your time in Rochester on the water if you want! You will also have access to the gym on the bottom floor of the building if you would like to get a workout in during your New York road trip!
This apartment has room for up to three people. Along with heating and air conditioning, the kitchen and wifi provide everything you need to feel right at home.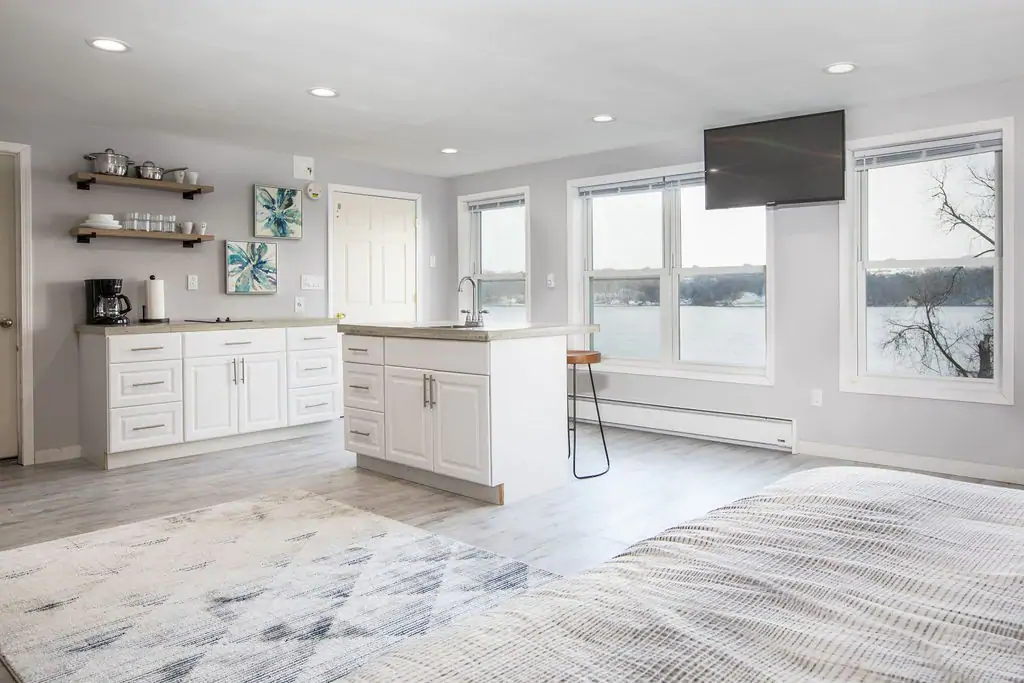 Whole Apartment Off Monroe Ave
For a whole lot of room for an excellent price, check out the Whole Apartment off Monroe Ave. This two-bedroom apartment packs a punch with room for 8.
Each bedroom has a queen bed along with a sofa bed or inflatable air mattress–put two people in each bed and you have 8! You might be able to find lodging for 8 elsewhere, but we seriously challenge you to find it at this level of quality for this price!
Complete with cable TV, wifi, free parking, and even laundry facilities, this apartment is the place to stay if you are road tripping with a group.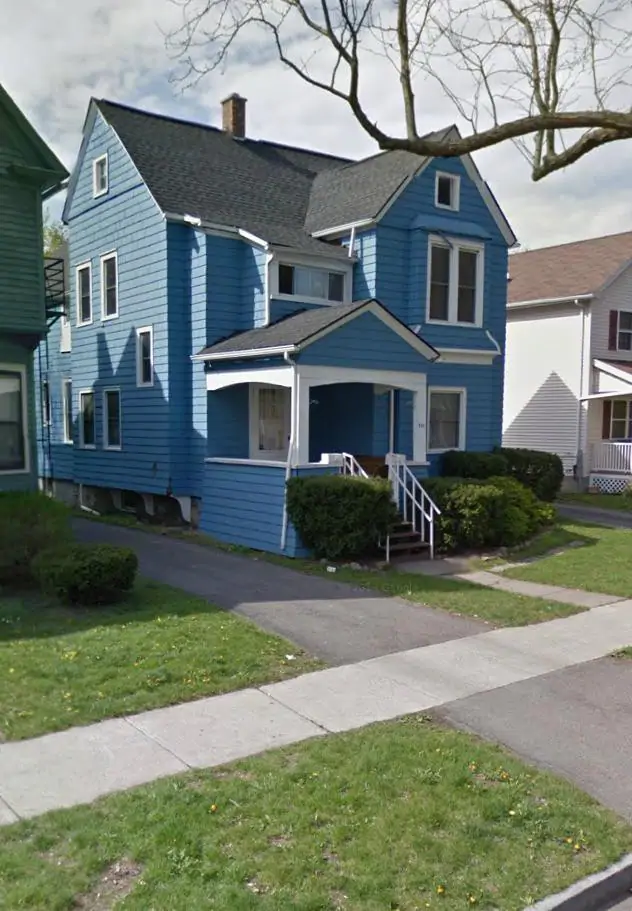 Stop 10: Do Not Miss the Adirondack Mountains
A few years ago, give or take 5 million, some glaciers carved their way through what is now New York state. And by "give or take", we mean, it was about 5 million years ago.
One of the results of that glacial migration is what is now the Adirondack Mountains. They are a series of peaks ranging from 1200 to 5000+ feet tall.
From the tallest Adirondack peak, Mount Marcy, flows the source of the Hudson River. Lake Tear of the Clouds is aptly named and is the highest lake in New York at 4292 feet.
Not only are the Adirondack Mountains the site of impressive geological history, but they are also a hot spot for tourism, relaxation, and fun. There are a number of towns scattered throughout the area, each with its own brand of adventure. You will not be disappointed if you add this stop to your New York road trip.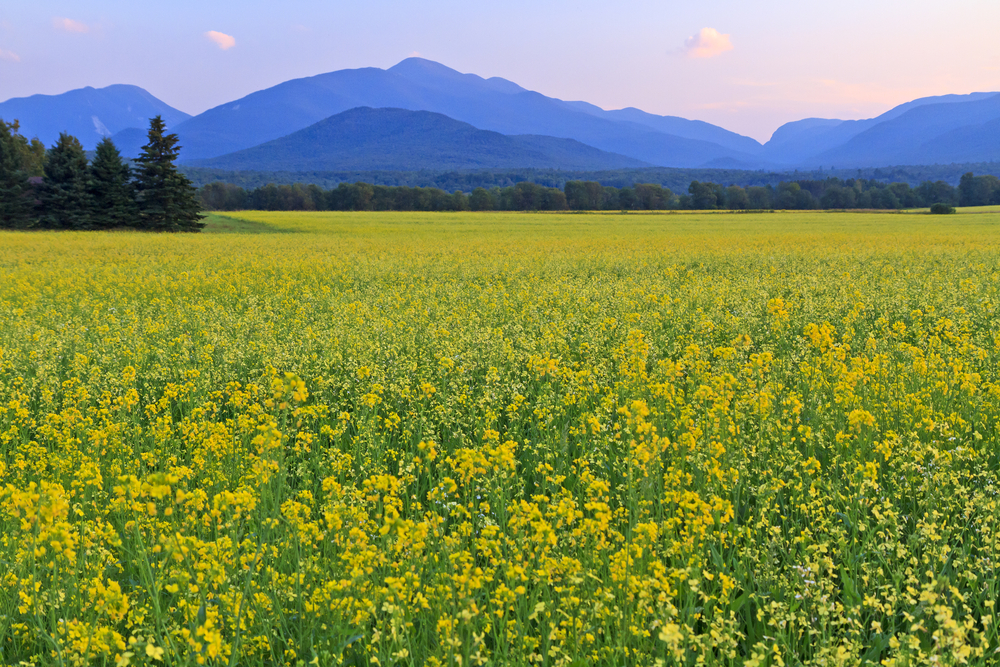 Things to Do at the Adirondack Mountains
Hiking
Where there are mountains, there are hikes. While an argument could be made that hikes are just glorified walks, there are few places as pretty as the Adirondack Mountains to do a glorified (and sometimes kind of difficult) walk.
For an easy hike just over a mile round trip that ends in a beautiful waterfall, check out Auger Falls Loop. If you can walk a mile, you can do this hike. It is accessible, and kids as young as three can do it! (With close adult supervision, of course!)
If you want a little more of a challenge, try the Hadley Mountain Trail. If you have never hiked to a fire tower and can go just over three miles, you seriously should consider this opportunity. There is something about a view that puts you on the level of the treetops that just cannot be beaten.
Buck Mountain Trail is a great 7-mile trail for the avid hikers with a penchant for finding a good view. It even has blueberries near the summit! You just have to come in the right season (early summer) and beat all the other hikers (good luck).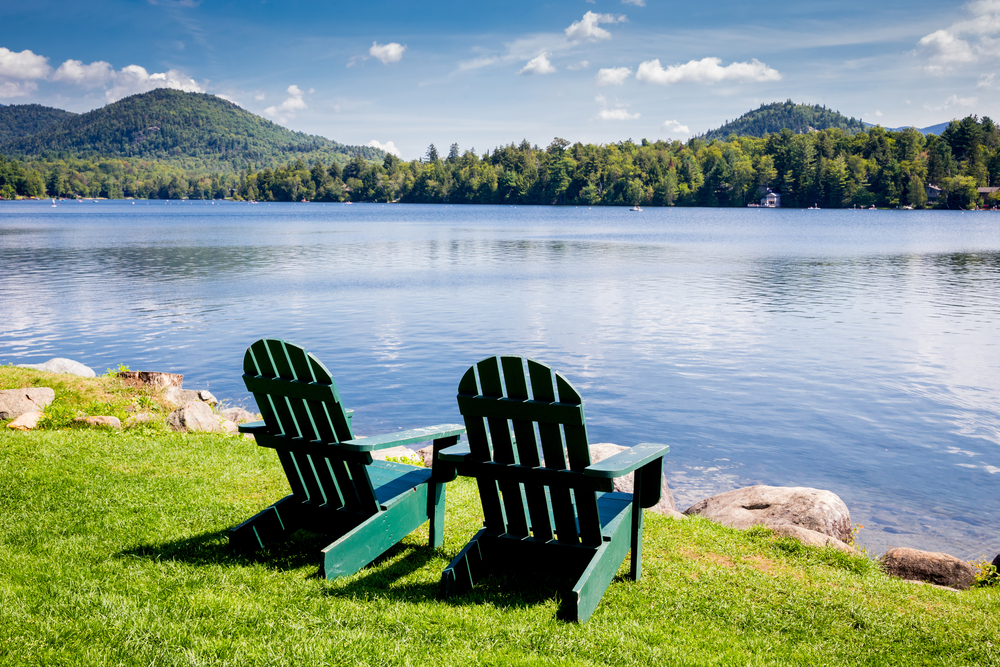 Six Flags Great Escape & Splashwater Kingdom
Did you know that there is an amazing theme park located in the Adirondack Mountains? For some serious heights without nearly so much hiking, visit Six Flags Great Escape & Splashwater Kingdom.
It may not be your typical road trip stop, but it is an excellent way to quell the road trip drag. Sometimes the later half of a road trip can start to feel a bit mundane, and visiting Six Flags will absolutely change things up!
Six Flags Great Escape & Splashwater Kingdom features the usual roller coasters, carnival rides, and games. It also has a water park to help you cool down in the muggy New York summers.
Adirondack Scenic Railroad
The Adirondack Scenic Railroad began as a means of transportation through the mountains. A fabulously wealthy man, Dr. William Seward Webb, wanted a better way to access his hunting preserve and so financed the railroad.
Rich people–they are just something else.
The railroad still exists and is a fantastic diversion for your New York road trip. Let someone else do the driving for a bit and take a relaxing, beautiful trip on the Adirondack Scenic Railroad.
Places to Stay Near the Adirondack Mountains
Adirondack Treehouse Retreat
We had to list another treehouse. We just had to. And the Adirondack Treehouse Retreat is even less expensive than the one we listed up in Hudson Valley!
This one still has its own bedroom and bathroom, although the bathroom is not connected to the treehouse. The kitchen is outside, but there is a kitchen!
Add to all that the whimsical spiral staircase and the loft, and you have a wonderful, beautiful place to stay the night!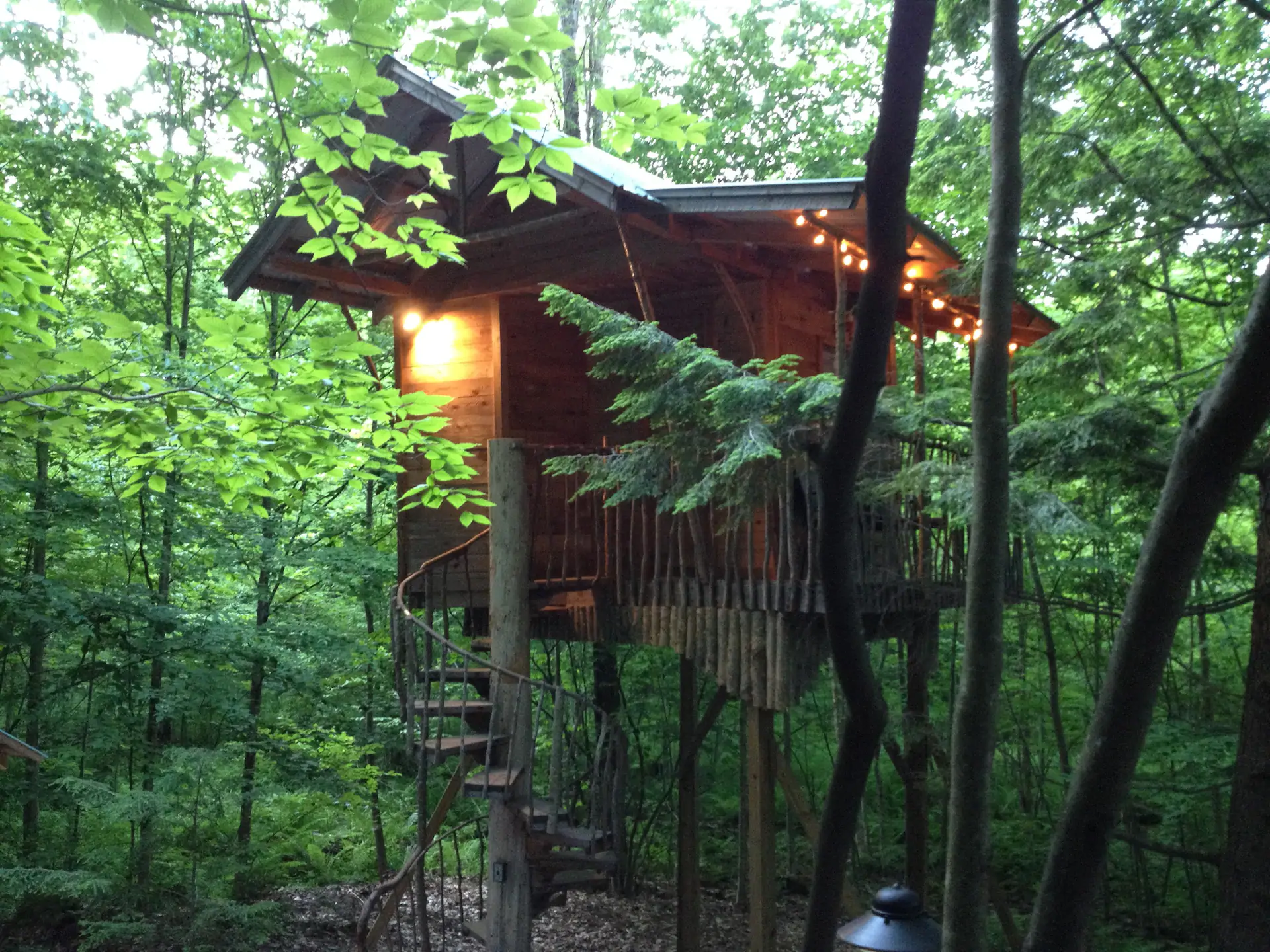 Serene House at Lake Algonquin Getaway
With room for six and your very own lake, it is hard to beat the Serene House at Lake Algonquin Getaway!
Okay, okay, so the lake is not yours. It is difficult to access from the property, but there is a public beach within walking distance.
The Serene House gives you an opportunity to disconnect. While there is internet available, the location is pretty remote and the internet is not amazing. The only working cell provider in town in Verizon.
Some people might view these things as deterrents, but if you need a break from technology this is your chance! The location is beautiful, and the other amenities make up for the disconnect.
There is an indoor fireplace, a backyard and fire pit, and even cable TV. You will not be totally disconnected from the outside world here if you do not want to be!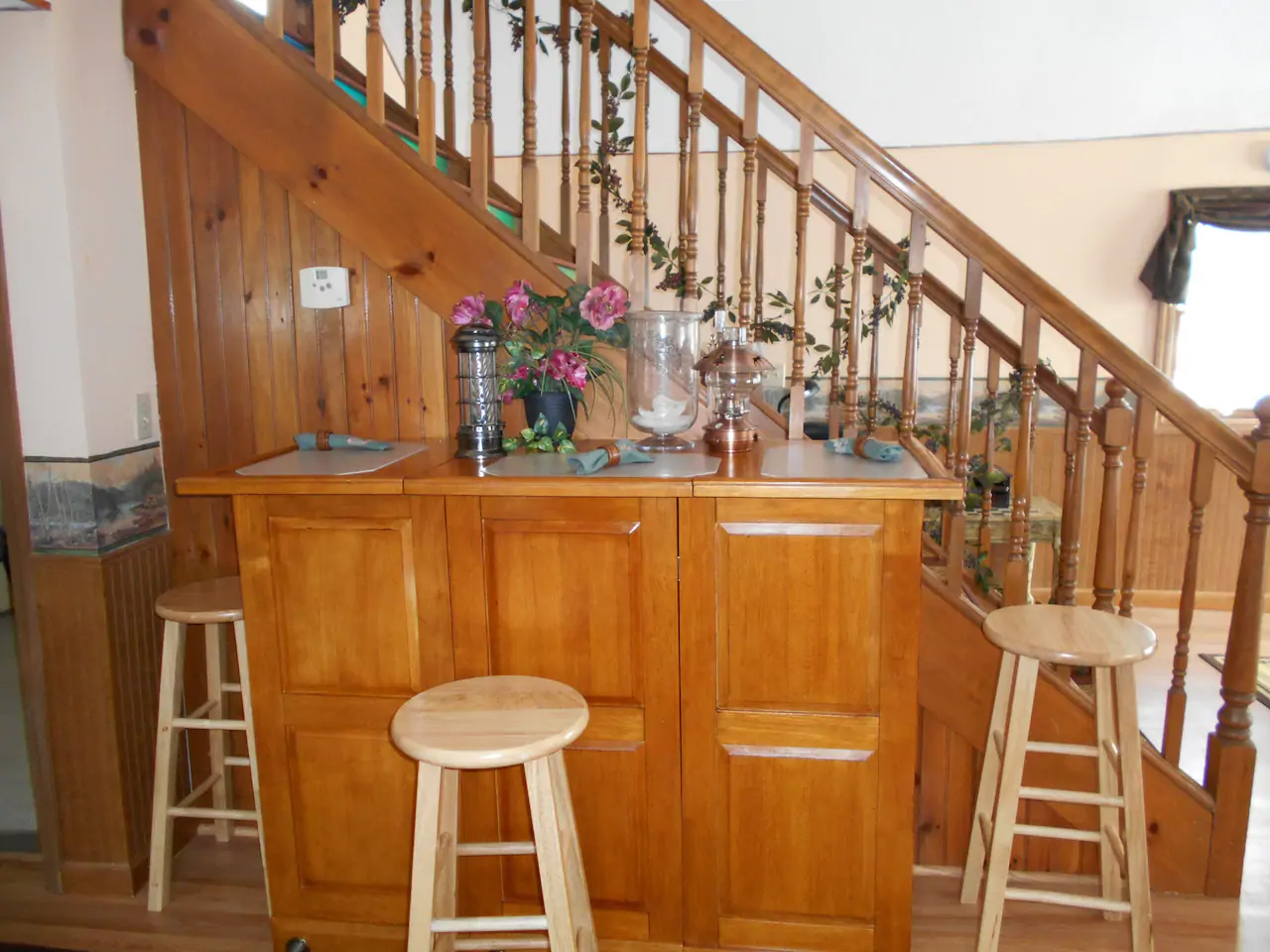 Stop 11: Find Your Way to Syracuse
Syracuse has a fascinating history of industry and ingenuity. It is a place of opposites, and you are sure to find things that pull you in.
One example of this is that Syracuse is home to Skaneateles Lake and Onondaga Lake. While the first is one of the cleanest lakes in the country and the source of drinking water for the city, the second is so polluted from decades of industrial dumping that it has yet to clear up.
However, the source of water for both lakes is pure, and both provide scenic walks and beauty to Syracuse. The city also has several different universities, which has contributed to its love of art and history.
Syracuse makes a great stop along your New York road trip. It is a beautiful city full of waterways, trees, culture, and life.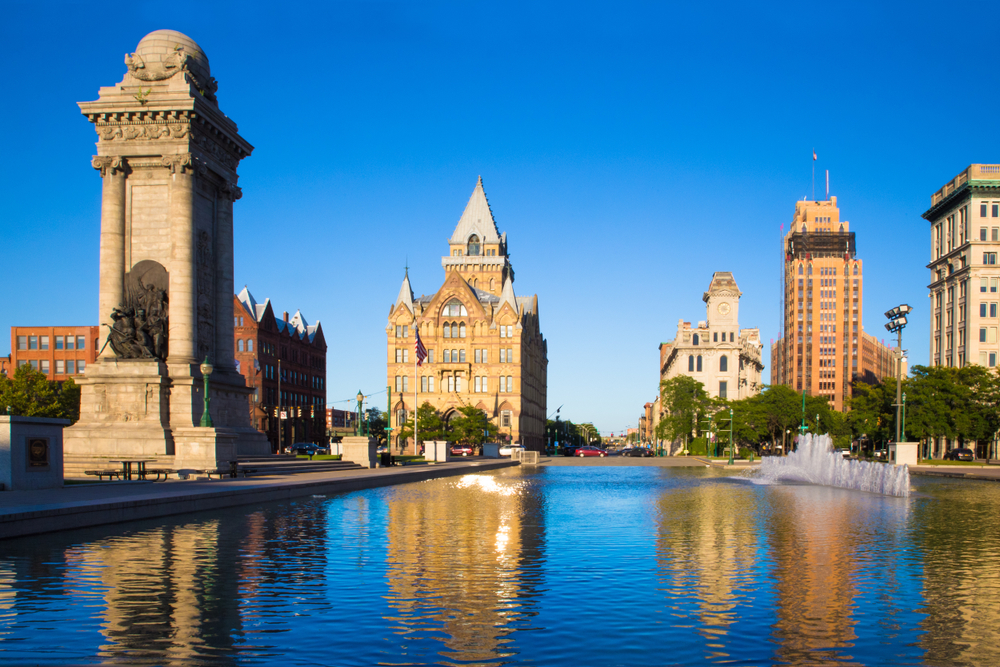 Things to Do in Syracuse
Little Italy
One of the most fun things you can do in Syracuse is to visit Little Italy. This primarily Italian neighborhood pays tribute to its heritage and history with some of the finest shops and bakeries in the state.
Stop by Biscotti Cafe for a stellar breakfast, brunch, or snack! They have everything from Lobster Tails (the pastry, not the crustacean) to Cannolies. You will not be disappointed with anything you try from this lovely cafe.
For lunch try the Columbus Baking Company and Deli. They have been baking bread for more than 100 years, and have definitely honed their craft. Their sandwiches are divine and a great way to satisfy the midday hunger pangs.
When you are ready for dinner, try Francesca's Cucina. This family restaurant that goes back generations and their recipes are ones that have withstood the test of time. Try their Utica Style Greens or their Lobster Ravioli for a dinner you will not forget.
Tree of 40 Fruits
After you check out Little Italy, if you are still hungry go check out the Tree of 40 Fruits at Syracuse University. Note the lack of plurality there–tree. One tree. That grows 40 fruits.
It blew our minds too, but it is real! Sam Van Aken, a professor of art at Syracuse University, came up with the idea to graft several different kinds of fruit onto a single tree back in 2008 and it worked!
Every spring it blooms in several different colors, and then fruits with everything from peaches to almonds. In 2011 it was dedicated as a symbol of acceptance during a 9/11 memorial event. Whether you come for the peculiarity or the ingenuity, it is a pretty cool attraction.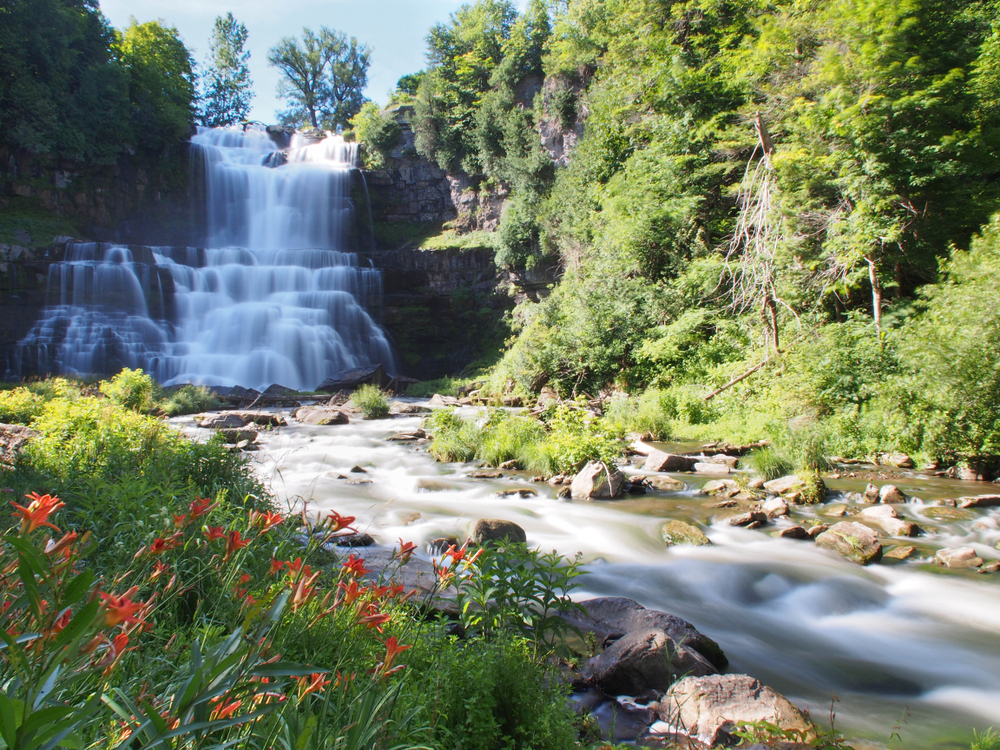 New York State Fair
While every state has a fair, few state fairs rival the New York State Fair. It is the oldest state fair in the United States. Ideally located in Syracuse since 1890, the fair goes above and beyond to outdo itself every year.
Every year the state fair begins in August and ends on Labor Day. The only years it has been canceled for were 2020 for COVID-19, and between 1942 and 1947 when the fairgrounds were used as a World War II military base.
You will find all your favorite fair foods, vendors, and carnival rides if you take your New York road trip to the state fair. Stop at any of the live shows and you will be sure to enjoy yourself.
Places to Stay in Syracuse
Apartment Near SU & Wescott
Syracuse is central to New York, and it is only natural to stay in central Syracuse to truly be at the heart of everything! This Apartment Near SU & Wescot is a great place to stay if you want to be close to everything.
A remodeled third floor in a classic Victorian home, you will have all the privacy you want here. Spend the day in the city and come here for a convenient night's sleep.
Enjoy the cable TV and wifi as you unwind from your day's adventures. Use the kitchen to prepare and eat whatever you want if you are sick of eating out at this point in your New York road trip.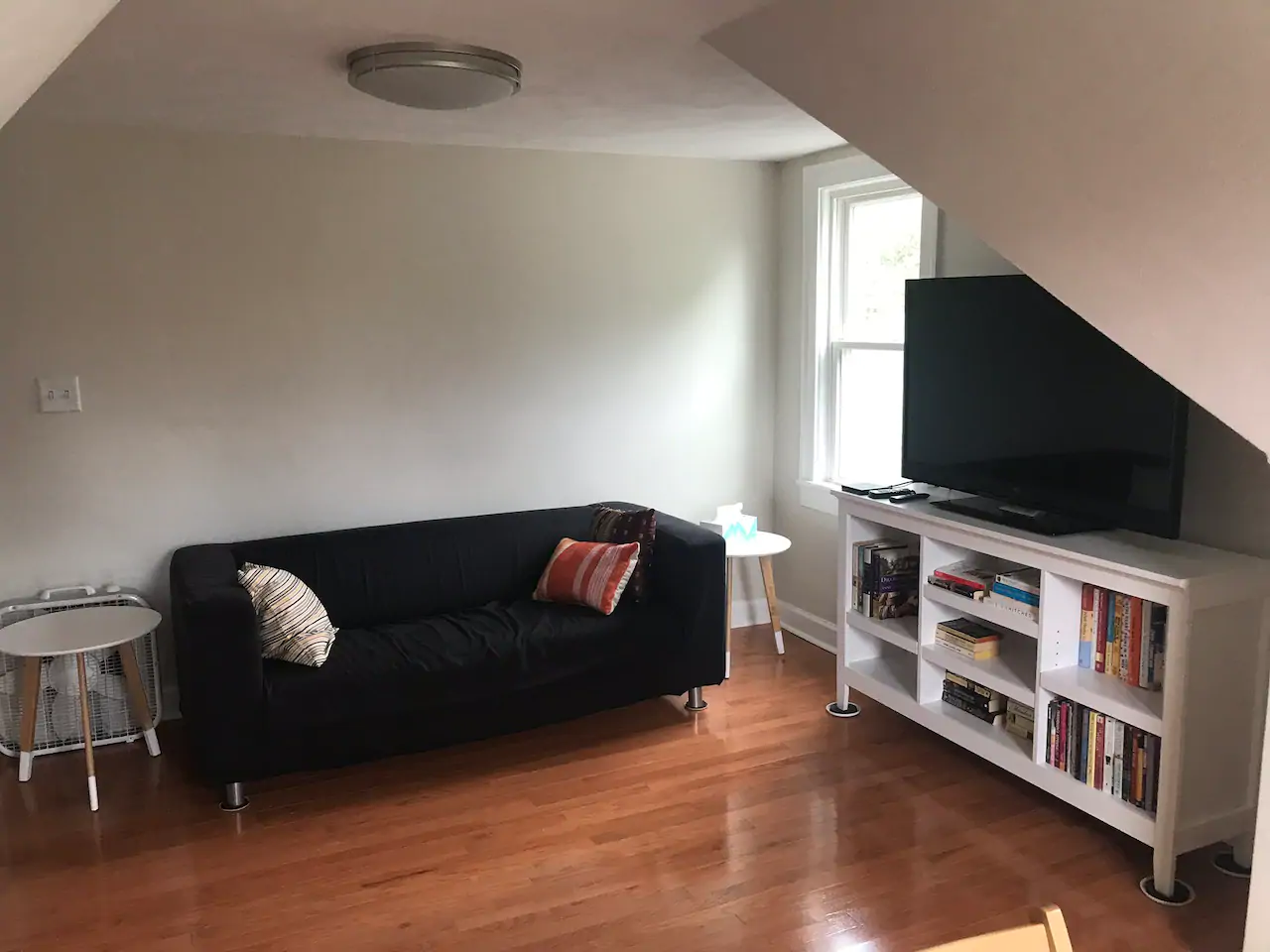 Country Farm Retreat
Located just outside of Syracuse you will find farm country. And in this rustic farm country, you will find the Country Farm Retreat. Trust us, this one is worth the drive.
You will have the entire house to yourself, and it sleeps up to 13! While there are only two bedrooms, the hosts offer plenty of pull-out couches and air mattresses to provide plenty of sleeping space!
Tons of room is not the Country Farm Retreat's only perk. Far from it! There is also a jacuzzi, and outdoor hikes and trails run right through the back yard.
Enjoy your fresh country air with free wi-fi, a stocked kitchen, and a private shooting range. You can even arrange for shooting lessons!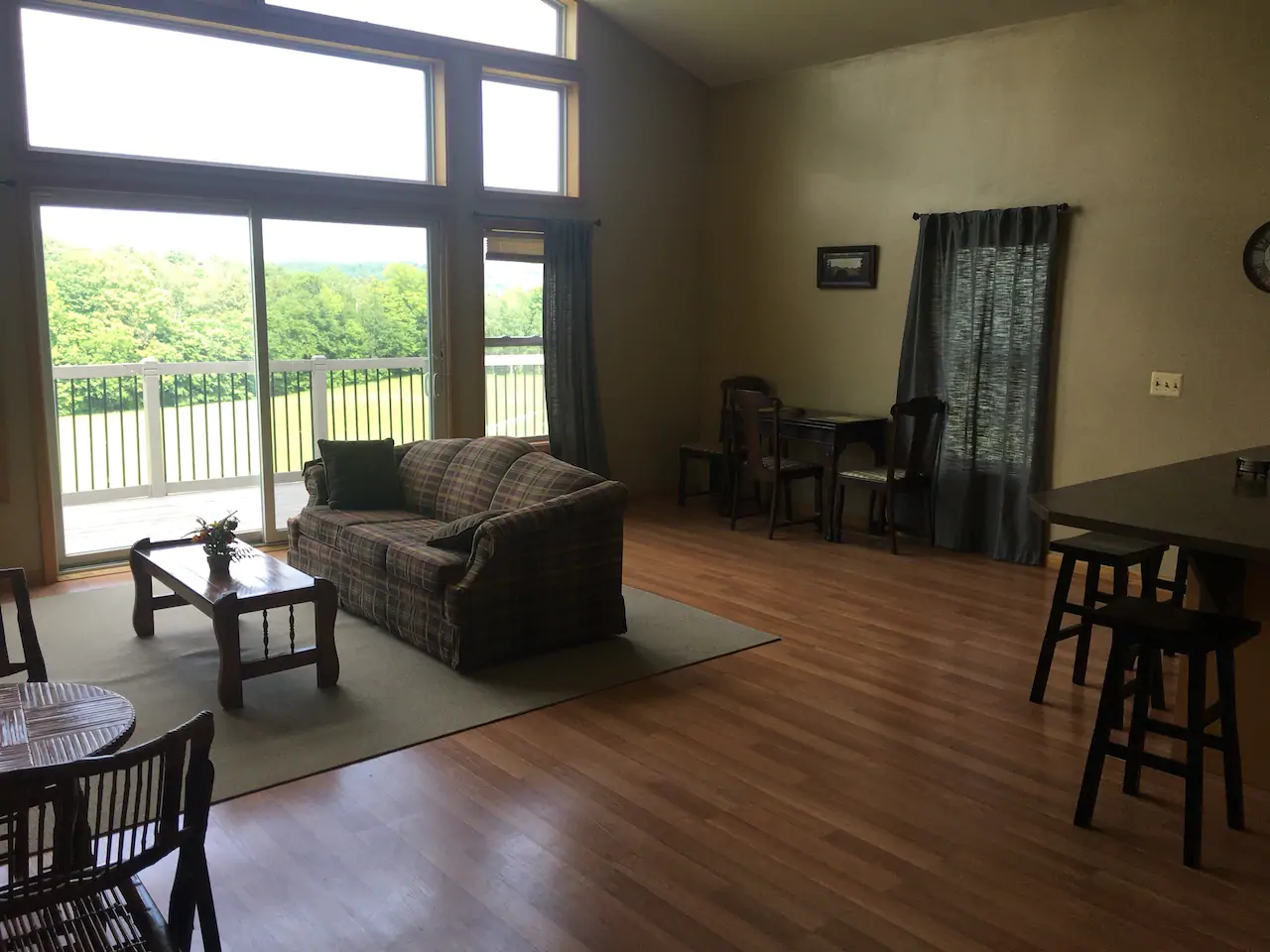 Stop 12: Stay a While in Saratoga Springs
Imagine, for a moment, the height of luxury in mid-1850's America. Horse races, picnics on grassy lawns that spread for acres, natural springs with healing qualities… This is Saratoga Springs, New York.
Full of art, relaxation, and beauty, Saratoga Springs is a must-see during your New York road trip. You might feel as if you have stepped into a renaissance painting of an idyllic country afternoon.
Come to Saratoga Springs for all the rest and peace you are taking this road trip to find. Whether you go to the races, the spa, or just spend some time out in nature, this is what you have been waiting for.
Things to Do in Saratoga Springs
Saratoga Spa State Park
Do not scroll past this if spas are not your thing! While the Saratoga Spa State Park certainly has spas, it has so much more!
To name a few things: the Saratoga Performing Arts Center, the National Museum of Dance, a pool complex, a golf course, and the Saratoga Automobile Museum.
Of course, if you love spas, definitely check out Roosevelt Baths and Spa. If you love outdoor relaxation, check out the Creekside Classroom for year-round nature excursions.
Basically, you can check pretty much any activity off your list when you visit the Saratoga Spa State Park. Whether you prefer to gain your serenity inside or outside, you will definitely find it here.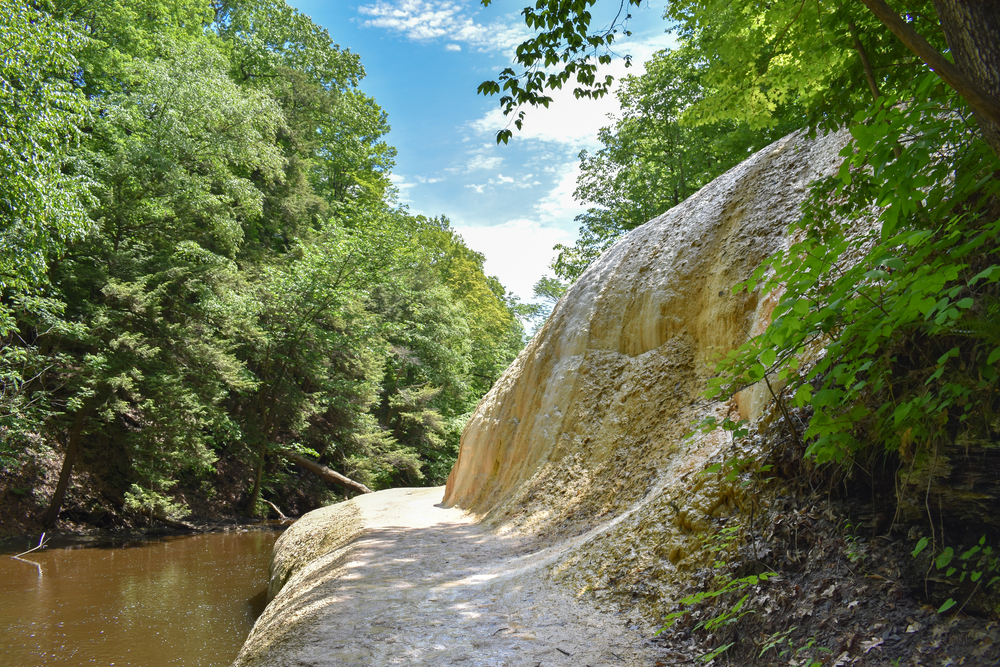 Saratoga Race Course
Horse racing has been a noble pursuit for centuries. The Saratoga Race Course pays tribute to the history behind the sport and also puts its own flair on the time-honored pursuit.
People come from all over the world to watch the races in Saratoga Springs. It is one of those things that is hard to understand until you have experienced it.
Like the New York State Fair in Syracuse, the Saratoga Race Course was the first horse racing course in the country. It is even rumored to be the United State's oldest sporting venue!
You might already know you love a day at the races, or you might be wondering what all the fuss is about. Visit the races during your New York road trip to find out.
Check Out the Saratoga Monument
If you want a reasonable hike that gives a view of alllllll the mountains, you want to check out the Saratoga Monument. It is one of those hikes that is made up of stairs rather than a dirt path. And at 190 stairs, it will still give you a challenge.
However, once you reach the top you will be able to see the Adirondack Mountains behind you, the Taconic Mountains out east, and the Helderberg Mountains down south.
The monument commemorates the surrender of a British general to an American general back in the American Revolutionary War.
Places to Stay in Saratoga Springs
Romantic Guest Suite
Your eye for lovely and delightful things will be absolutely charmed by the Romantic Guest Suite near Saratoga Springs. It is the place to stay if you want your lodging to reflect the tasteful tranquility of the city.
Complete with in-house spa treatments, walking trails, and horses, this suite has everything you need to enjoy your time in Saratoga Springs. Staying here is an activity and a treat in and of itself!
Spend your evenings overlooking the property from the screened-in porch or sitting by the candlelit fireplace. You will also have access to wifi and cable TV.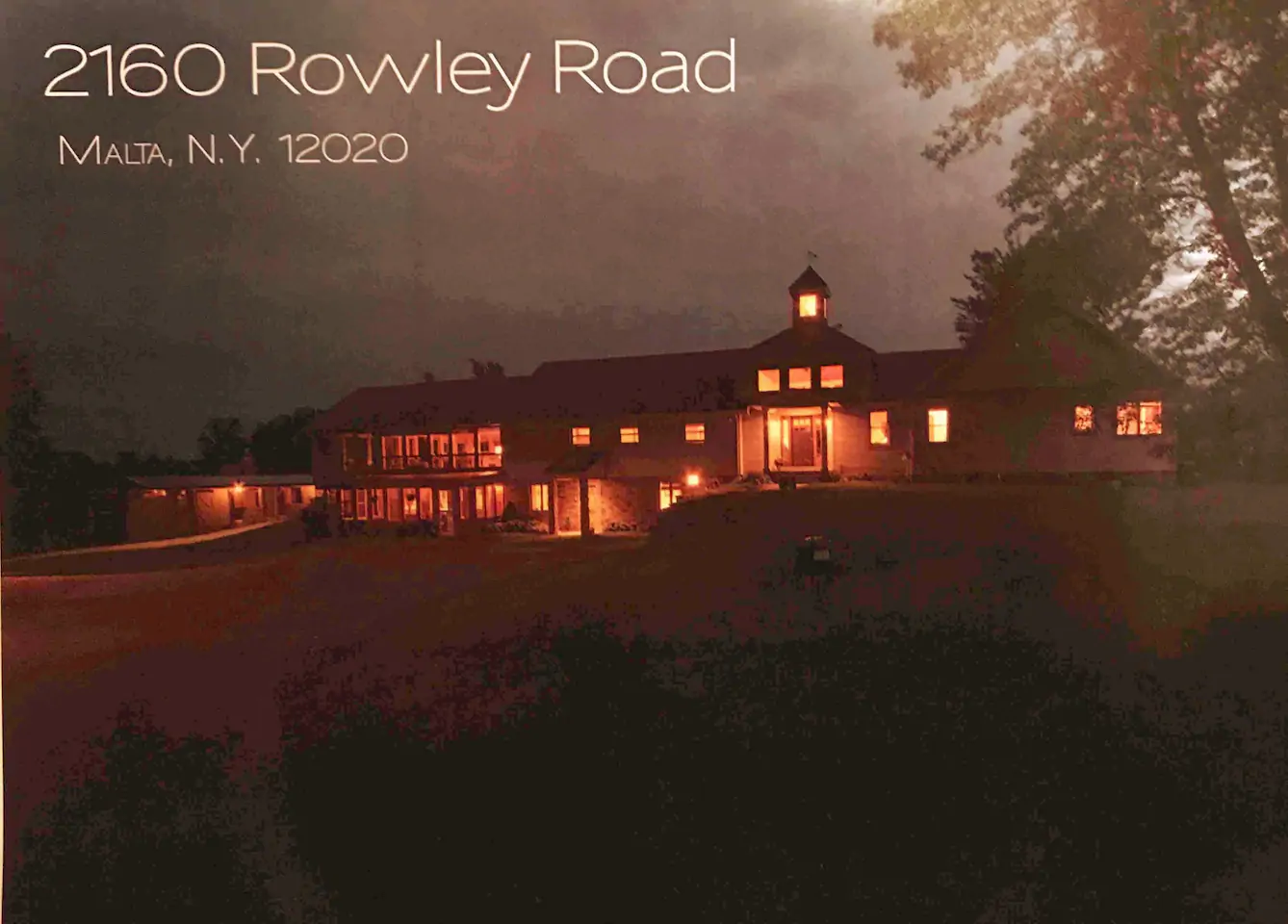 Cozy Studio in the Heart of Saratoga Springs
For a cozier, less expensive option for two, check out the Cozy Studio in the Heart of Saratoga Springs. It may not be a romantic guest suite, but it has something the suite does not: laundry facilities!
This cozy studio is also ideally located. You can walk almost anywhere you want to go! Whether you have come for the races, the downtown scene, or the outdoor experiences, you can get to them easily from here.
You will have everything you need if you stay here during your New York road trip. The studio comes with wifi, TV, heating, and air conditioning. It is an excellent place to stay the night while in Saratoga Springs!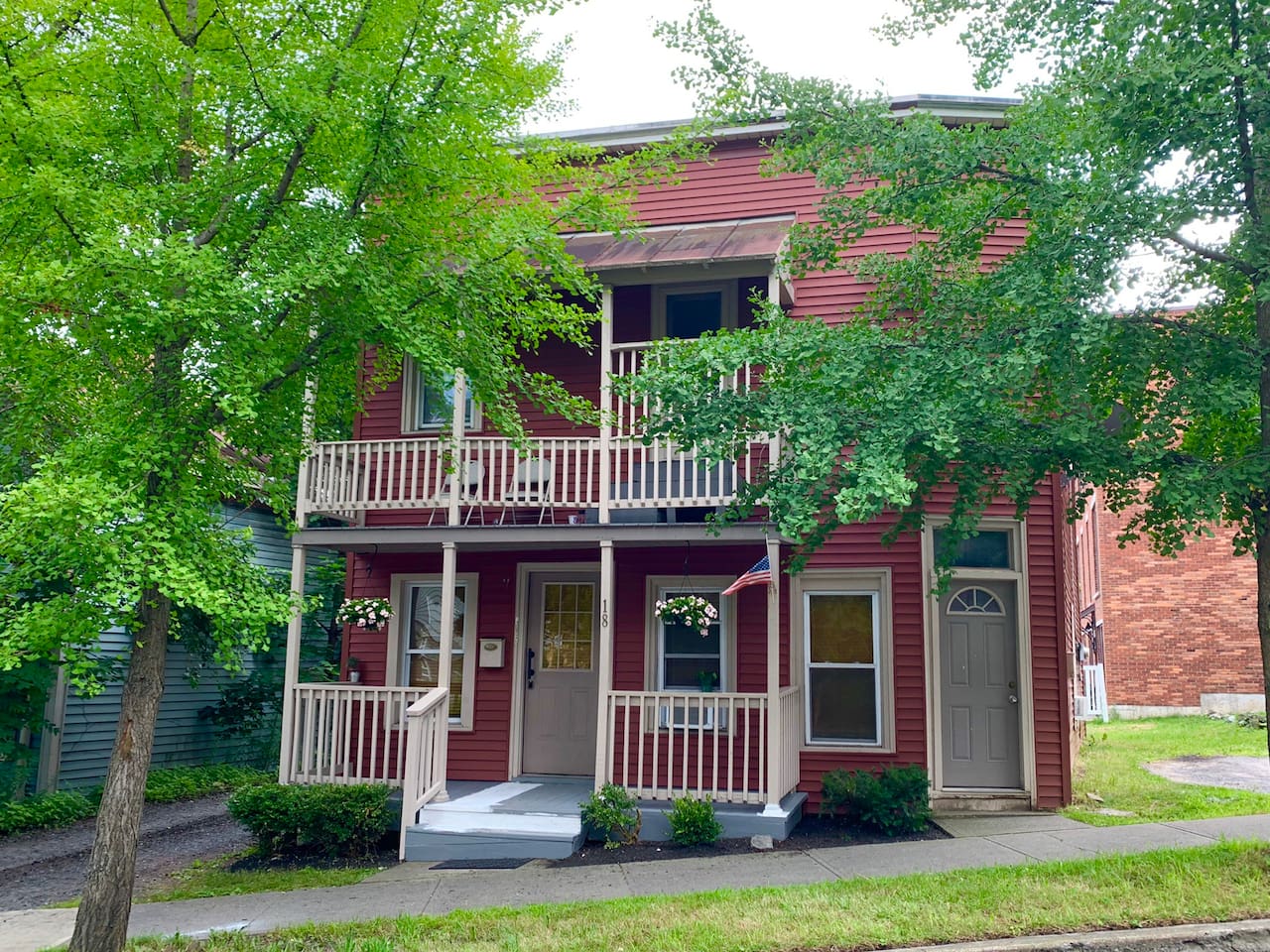 Stop 13: End Your New York Road Trip Back in Albany
Our final stop is our first stop: Albany. As we mentioned above, it is a wonderfully central location with an international airport, making it a great starting and ending point.
It is not just the airport that makes it great though. If there is any stop you wish you would have spent more time at, it is easy to take a quick day trip from Albany to go back.
If you have the time, you might benefit from scheduling an extra day for the end of your road trip. This way you can go from Albany back to some of your favorite places.
After all, this is your road trip. It is all about going to all the amazing places you have been dreaming of. You might not know which ones are your favorite until you have already visited!
Even if you do not have time to revisit them at the end of your road trip, you will have your memories forever. We hope you make some great ones during your New York road trip!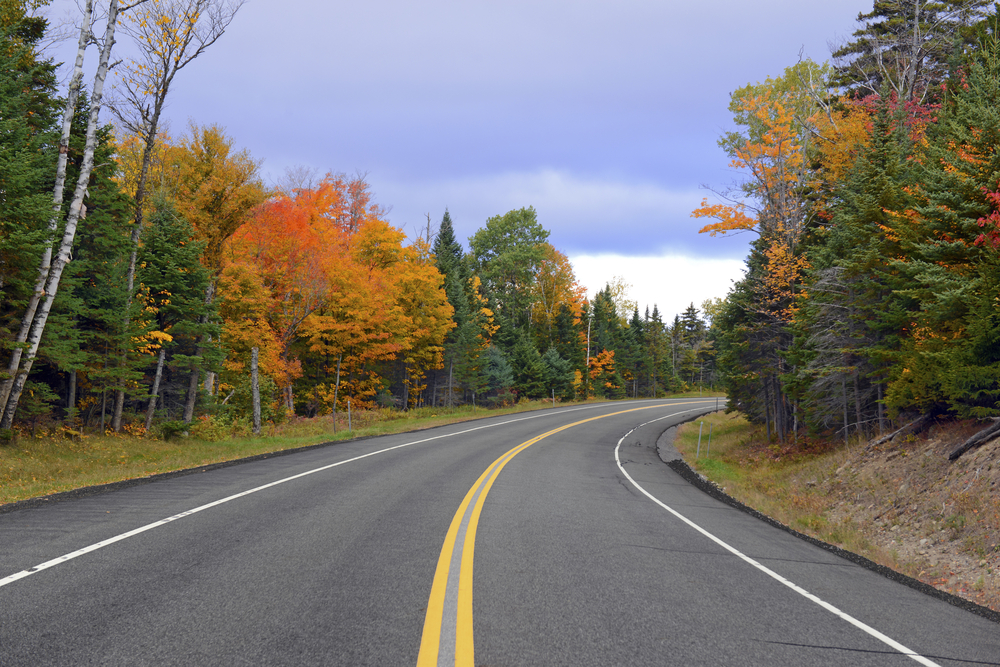 Let us know your favorite stops in the comments below. New York is a great state, with a ton of amazing places. Have fun road-tripping!