Are you on the hunt for the coolest things to do in Montana? Then look no further. You'll find the best places to visit in Montana and then some in this convenient guide.
Montana is nestled in the Rocky Mountains and has some of the most beautiful natural landscapes in the entire United States. You'll find jaw-dropping mountain peaks, alpine vistas, and vast forests all within this beautiful state. Quaint mountain towns, bustling metropolises, and quirky attractions are also among the must-sees of Montana.
If you're looking for a quick day trip or a stop on a long Montana road trip (check out our epic itinerary), you'll find the best things to do for people of any age in this guide. The best part is most of these activities are very affordable! Now let's get going!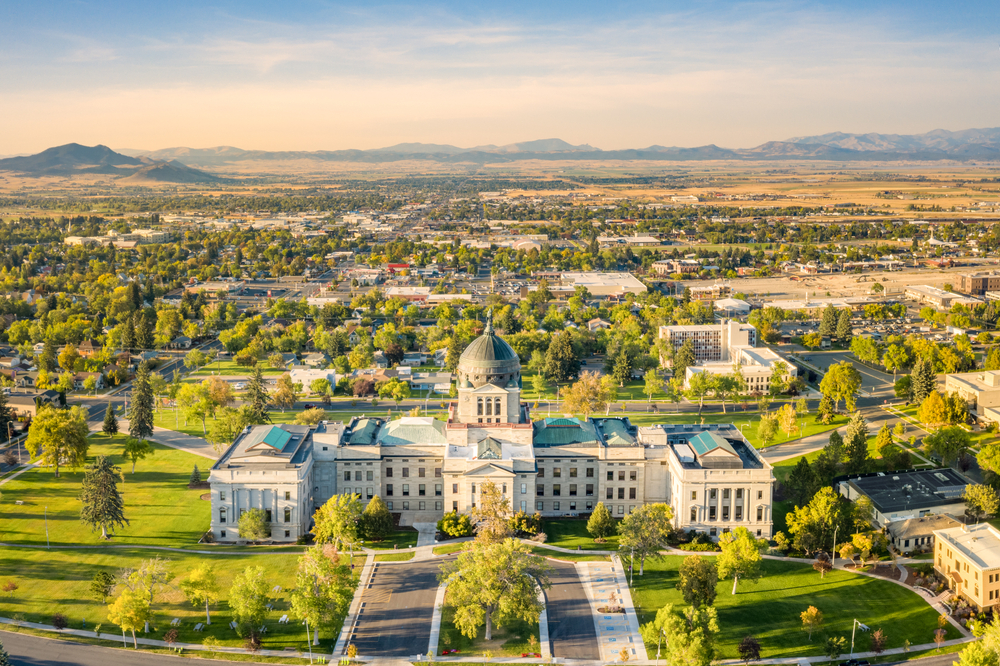 14 Best Things To Do In Montana (Nature, Cities & More!)
Go Underground At The Lewis And Clark Caverns State Park
Known as Montana's first State Park, the Lewis and Clark Caverns State Park is one of the coolest Montana attractions. It's home to some of the biggest limestone caverns in the area. There are tons of formations like stalactites and stalagmites as well as cave rooms.
Take a guided tour in the summer! These tours can take up to 2 hours. Keep an eye out for bats that live in the caverns.
If accessibility is a concern, you can take the Paradise Tour that takes you into the Paradise Cave Room, a huge cave room. This tour doesn't require crouching or stairs. The park itself also has camping, hiking, and bike trails if you want to stay longer.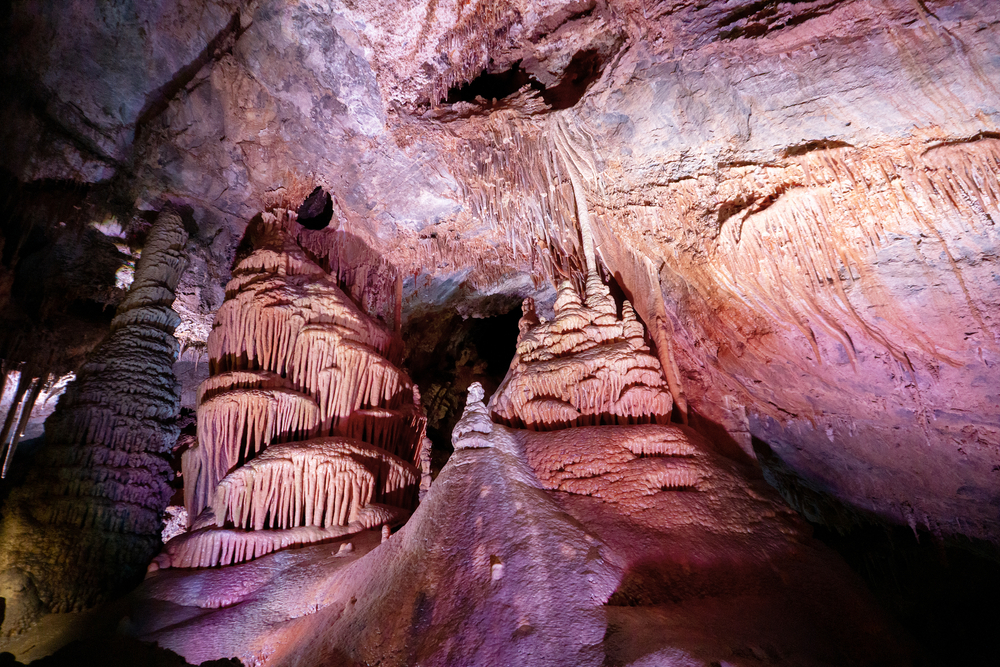 Discover Dinosaurs At The Museum of The Rockies In Bozeman
The Museum of the Rockies is famous for its world renowned collection of dinosaur bones, making it one of the most interesting things to do in Bozeman. The museum itself is partnered with Montana State University as well as the Smithsonian and is large enough to entertain the whole family for hours.
Within its doors, you'll find exhibits on dinosaurs, Yellowstone, and native peoples. Most people come to see T.rex, a 65 million year old t-rex skeleton. It's one of the few complete skeletons in the world and was found right in Montana. Included with admission to the museum is a visit to their living history museum, which is a gorgeous 1889 homestead farm complete with a blacksmith shop, chicken coop, and heirloom gardens.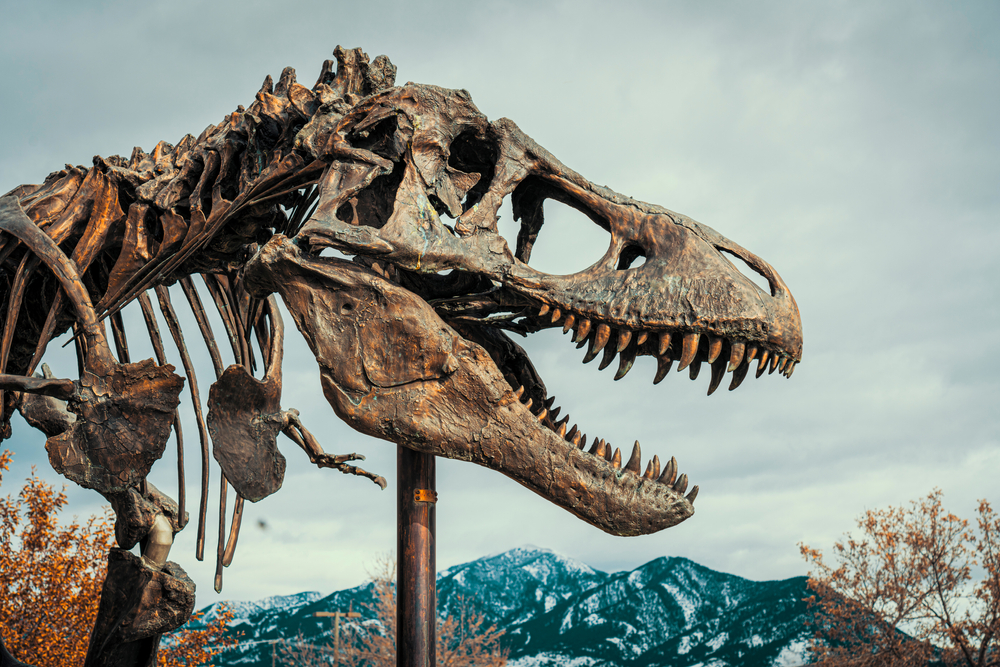 See Spirits At Garnet Ghost Town Outside Missoula
One of the best things to do in Missoula is just outside city limits at Garnet Ghost Town. The town was originally named for the garnets found in the area. In the 1800s, miners came to the area, attracted to the prospects there. In its hayday, Garnet was a bustling town with 4 hotels, barber shops, saloons and even a candy shop. Now, only the ghosts live here.
Nowadays, you can explore the site with a self guided history trail. There is some very cool history to go along with the scenic views. You can even take a picnic at the picnic grounds. Admission is $3 for anyone over 16. It's also right next to camping and fishing sites if you wanted to make a trip out of it.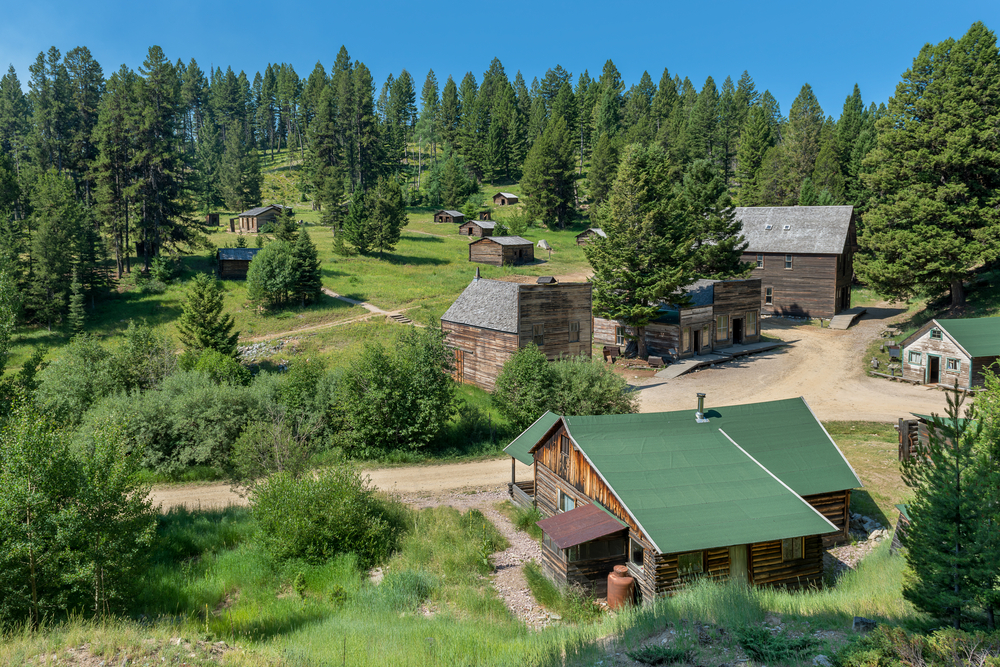 Drive The Going-To-The-Sun Road Through Glacier National Park
Glacier National Park is one of the gems of the National Park Service, with 734 miles of trails and so much backcountry to explore. For the best views of the park, you have to drive it on the Going-to-the-Sun road, one of the best things to do in Glacier National Park.
This 50 mile scenic road is open year round and takes about 2 hours to drive. You'll need to pay an entrance fee, but the cost is worth it as this is a must-see on any Glacier National Park Itinerary! The highest point is Logan Pass, at over 6,600 feet in elevation. Keep your eyes open on the pass. It's known for having mountain goats and bighorn sheep.
Along the road, you'll find a few restaurants and lodges, campgrounds, picnic spots, and visitors centers. There are no gas stations so come with plenty of gas!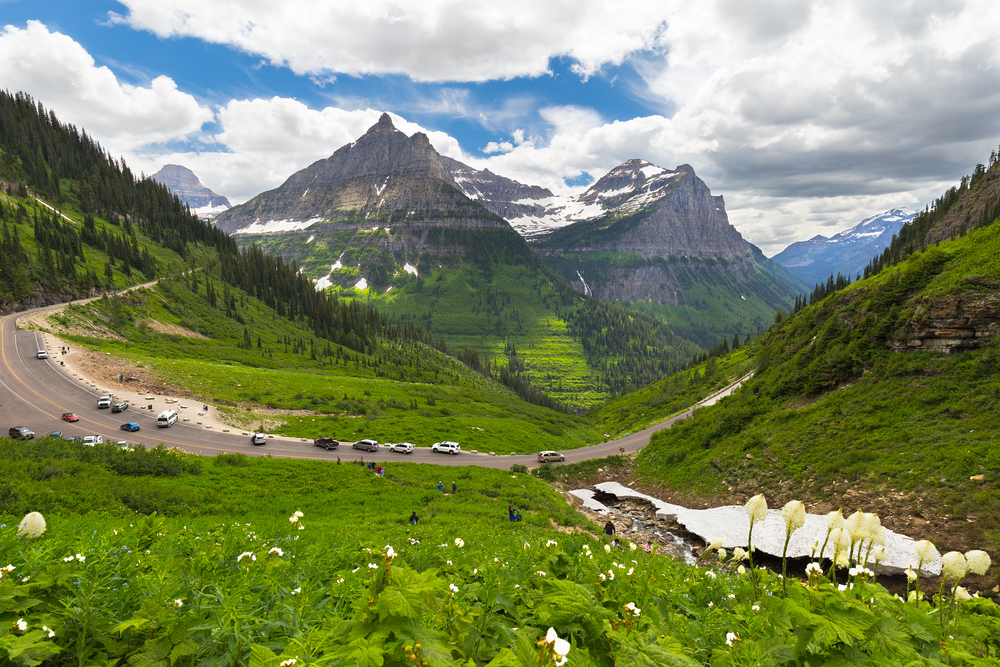 Wander The Grounds At The Conrad Mansion Museum in Kalispell
The Conrad Mansion looks like something out of an English storybook!
This 1895 estate sits on 3 acres that over looks the city and is one of the most interesting things to do Kalispell. The well manicure garden is a great place to amble through and smell the roses (literally). The inside of the mansion is furnished much as it would have been at the time it was constructed.
Take a guided tour if you can to make the most of your visit. The tours are full of interesting history and last 60-80 minutes. There are self guided tours too, if you're feeling shy. The cost of the tours go tours maintaining the huge estate!
Explore Downtown At Whitefish
Whitefish is exactly what you imagine when you think of a cute mountain town. This picturesque mountain town is located nearby to Glacier National Park as well as Flathead National Forest. While you can leave the town to go to these nature preserves, one of our favorite things to do in Whitefish is explore the quaint downtown.
Local boutiques, artisan shops, art galleries, and other local shops line the streets of downtown Whitefish. The town prides itself on the fact that you can't find a chain store here. Every shop is proud to display that their goods were "Made in Montana".
The Whitefish Farmer's Market is something that must be experienced. Held on Tuesdays in the summer, it's full of fresh produce, live music, and great food. If you need your nature fix, the town itself is on the shores of Whitefish Lake. You can take a boat out or have a picnic!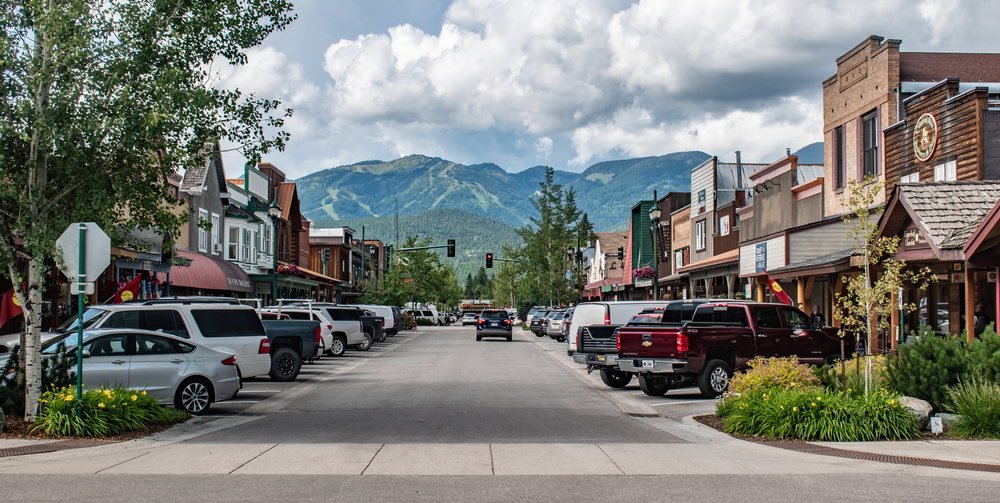 Adventure at Big Sky Resort
Big Sky Resort is one of the coolest things to do in Big Sky because of all the fun activities to do there!
The resort is a popular stop for skiers, but fun can be found there all year round. In winter, the resort boasts almost 6000 skiable acres, with 400 inches of powder during the season. There is terrain for any ski level but it is weighted toward intermediate and advanced. The resort offers snow shoeing tours as well. For more places to go skiing, check out our guide!
In summer, the resort really comes alive. Some popular activities include golfing, guided hikes, and scenic lift rides. The Lone Peak Expedition is something you'll want to check out! It starts with a scenic lift that takes you to a tram. Take in the beautiful views from the tram until you hit the top of the mountain, where you get off and explore at 11,166 feet over sea level!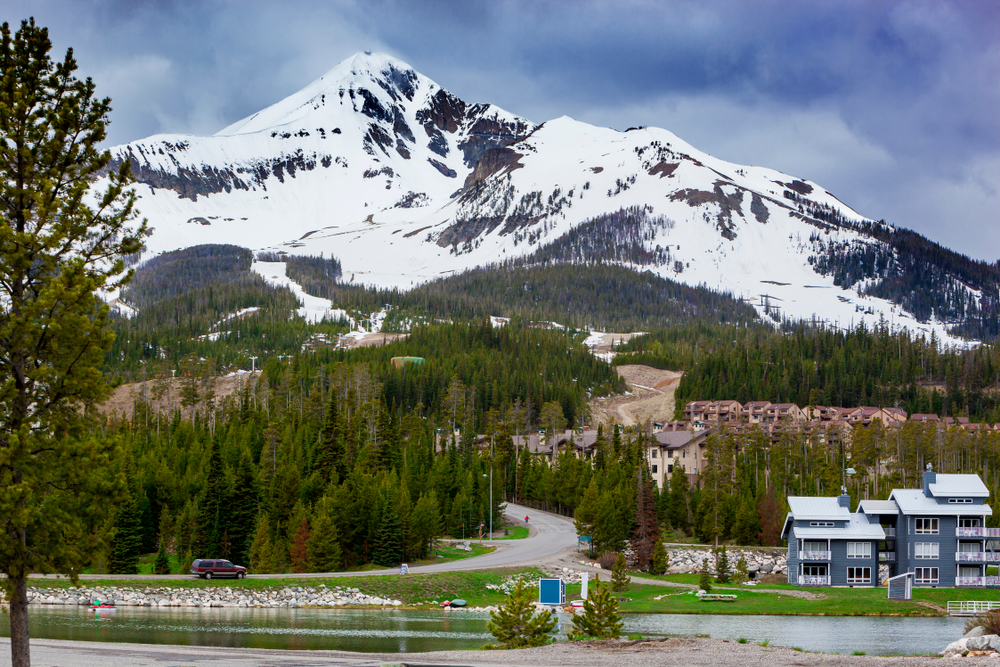 Experience History At The Montana State Capitol In Helena
The State Capitol building in Helena is one of the coolest historic buildings you'll ever see, and it's chock full of history. The building itself is on 10 acres and overlooks the nearby valley. The main building was built in 1902 and features a beautiful copper dome.
We love that the inside of the building is extremely accessible. Inside this grandiose building you'll see plenty of historical paintings, murals, and statues. You can even take the self guided tour for free, or hope into one of the guided tours. This is definitely one of the most fun things to do in Helena!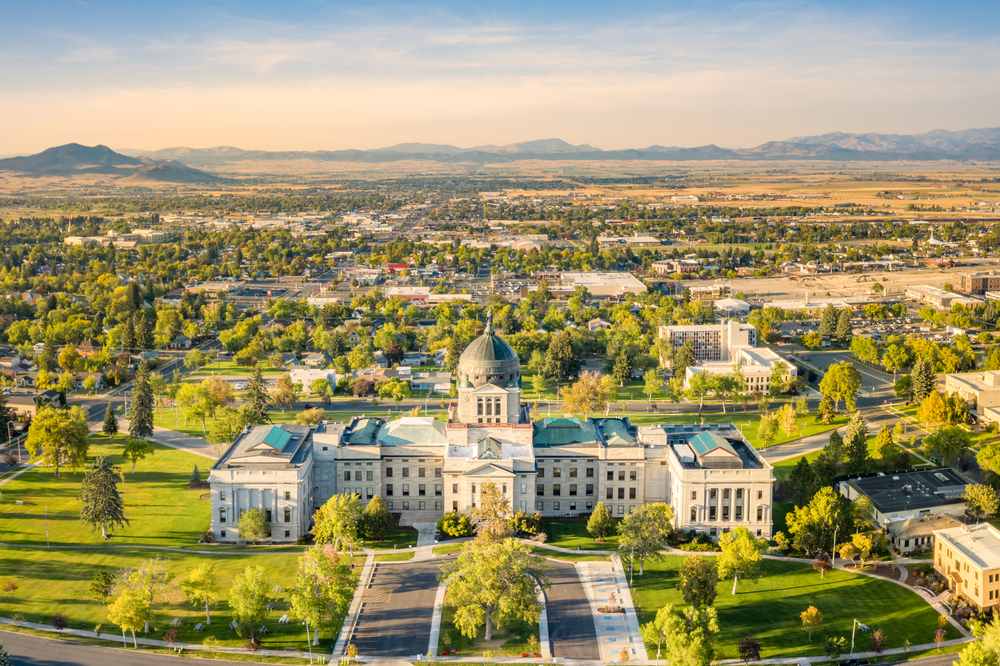 Make Music At Montana's Ringing Rocks
East of Butte is a point of interest that is one of the most fun things to do in Montana with kids! This pile of rocks might not look like much at first. If you tap the right rocks with a hammer, though, the rocks ring. It sounds like you're ringing a bell or a gong. It's crazy to think it's just a rock!
You can drive up and park fairly close to the Ringing Rocks, or you can hike all or part of the Ring Rocks Trail. The trail runs 12 miles long and is easy to moderate. The drive to the rocks can be tough, with lots of gravel roads. Pack some water and snacks to make a day of it! Stick around for sunset to see some great views of the valley.
Check Out the Little Bighorn Battlefield National Monument
An hour outside Billings in southeast Montana is the site of the famous Battle of Little Bighorn. Now, this National Monument memorials this moment in history and is one of the best things to see in Montana. Stop first by the visitor's center and museum to learn about history leading up to the 1876 conflict between the US Army and the native tribes of Lakota and Cheyenne.
You're free to wander the grounds and follow in the footsteps of the infamous Colonel Custer and native leaders Sitting Bull and Crazy Horse. There is also a driving tour. It's 4.5 miles and includes historical sites to pull over at as well as a phone audio tour.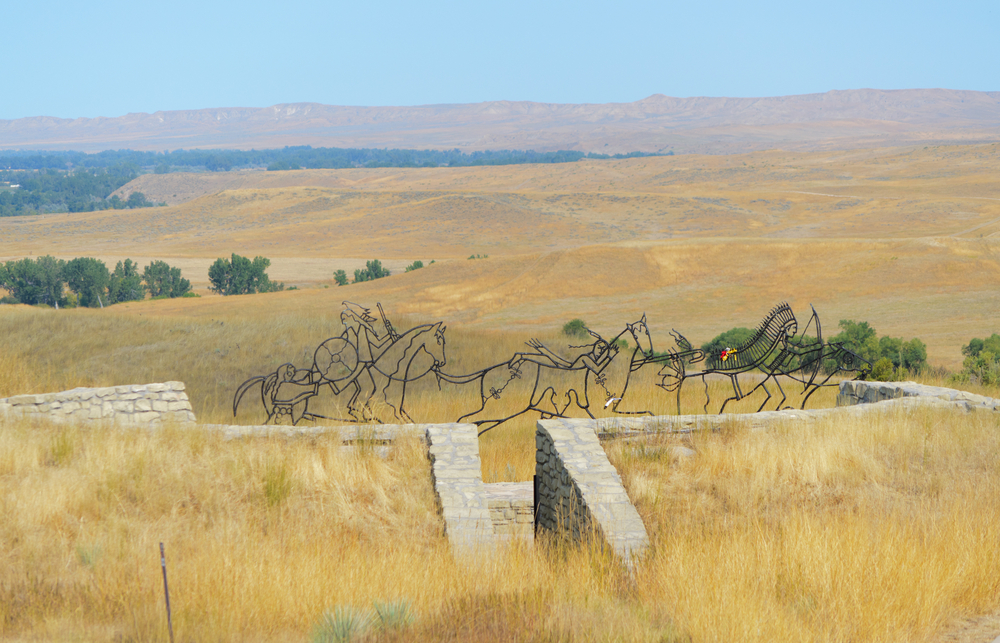 Find Serenity At The Garden Of One Thousand Buddhas
North of Missoula in Arlee is one of the most unique things to do in Montana. The Garden of One Thousand Buddhas is an unusual cultural icon that sits on 10 acres of land. As the name implies, 1000 Buddhas are arranged in a sacred wheel around "The Great Mother of Transcendent Wisdom".
Anyone is welcome to take a meditative stroll through the gardens. The garden's goal is to bring about "positive transformation" to those that visit. They are open year round but tours are during the warmer months. The gardens are free to visit, but donations help maintain the site.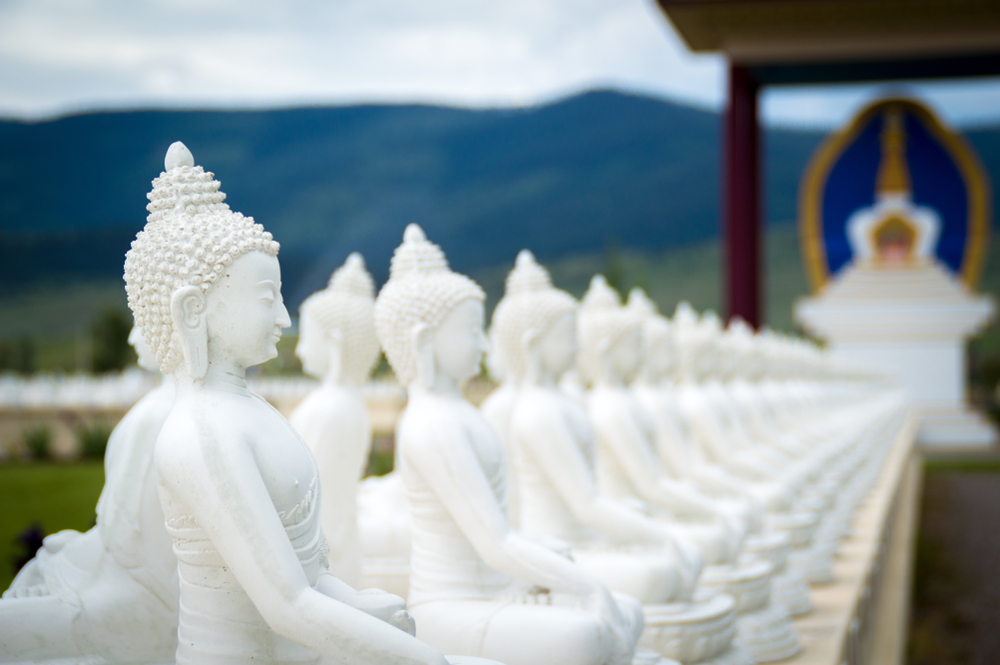 See Cave Drawings At Pictograph Cave State Park In Billings
Designated as a National Historic Landscape in 1964, Pictograph Cave State Park outside Billings is something that any history or nature lover must visit! The site sits on 23 acres and is considered of special archeological significance. Over 30,000 ancient artifacts have been found here.
Whoever drew the oldest cave art did it over 2000 years ago. As you can imagine with such old drawings, some of them have faded with time. We recommend bring binoculars if you can to see the drawings better. The park also suggests coming on a wet day because some of the art is easier to see on the stones. The park is free to see for Montana residents or $8 cash for out of state visitors. This is one our favorite fun things to do in Billings.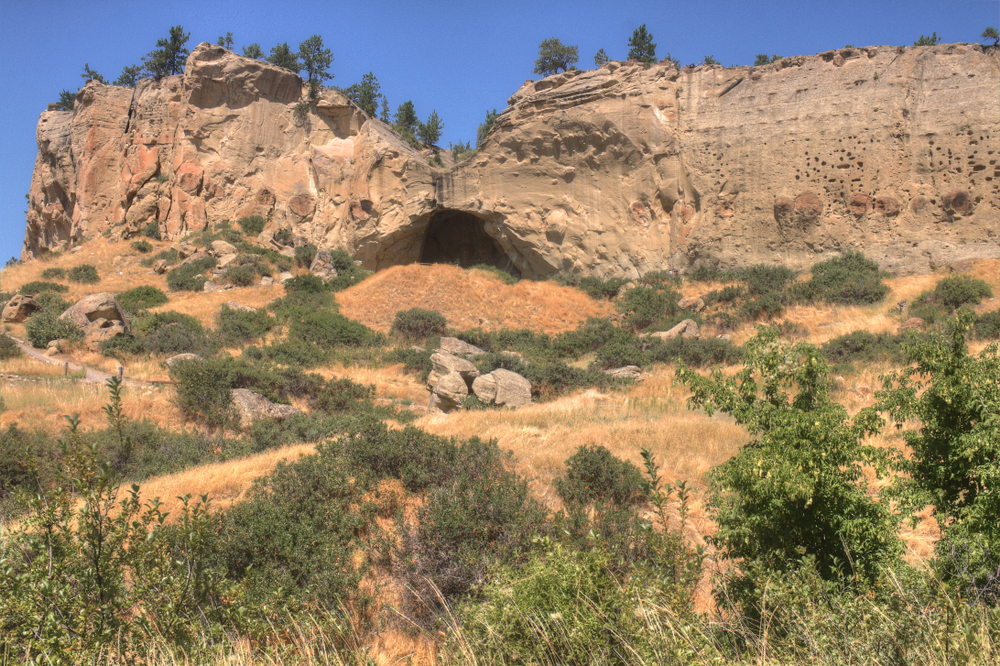 Relax In A Natural Hot Spring
Soaking in a gorgeous hot spring has to be a top pick for what to do in Montana. What better way to relax than in a hot spring nestled within Montana's gorgeous nature? The state has tons of them, so you have your pick!
Get more of a woodsy feel at the little Elkhorn Hot Springs. Or, have a posh mountain retreat at Red River Hot Springs. Interested in history too? Try staying at the historic Symes Hot Springs Hotel & Mineral Baths.
For something a bit more rustic, bath in an undeveloped hot spring Some popular choices include the Upper Potosi Hot Spring which has a 1.6 round trip hike and the Boiling River in Yellowstone where you can feel the hot spring water meet the cold river water. You deserve some R&R!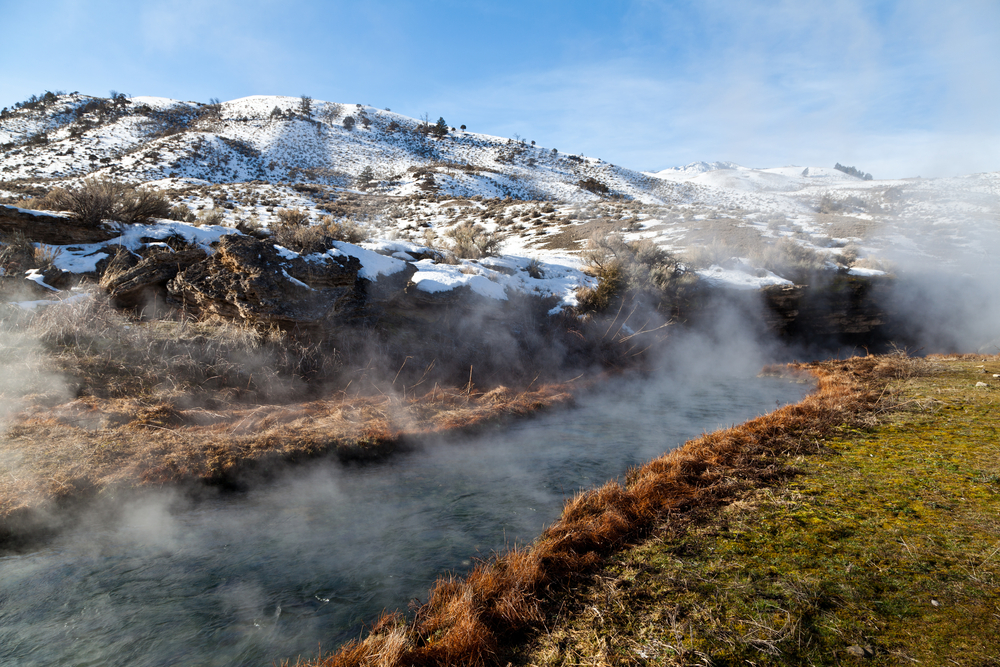 Hike Ousel Falls Park
Last but not least is this hidden gem in South Montana. Ousel Falls Park is a favorite among locals and one of the most majestic places to visit in Montana. The hike to the falls is not one you'll soon forget. The park itself is located on 29.5 acres while the trail to the falls is 1.6 miles roundtrip. The 100 foot falls is the pinnacle of the park!
The hike itself is great for all ages, and you can continue on if the small hike isn't enough for you. Be warned that it can get slippery in winter. If you go in summer, you'll find beautiful wildflowers in bloom as well all sorts of wildlife, like birds and bears. You can also go fishing onsite!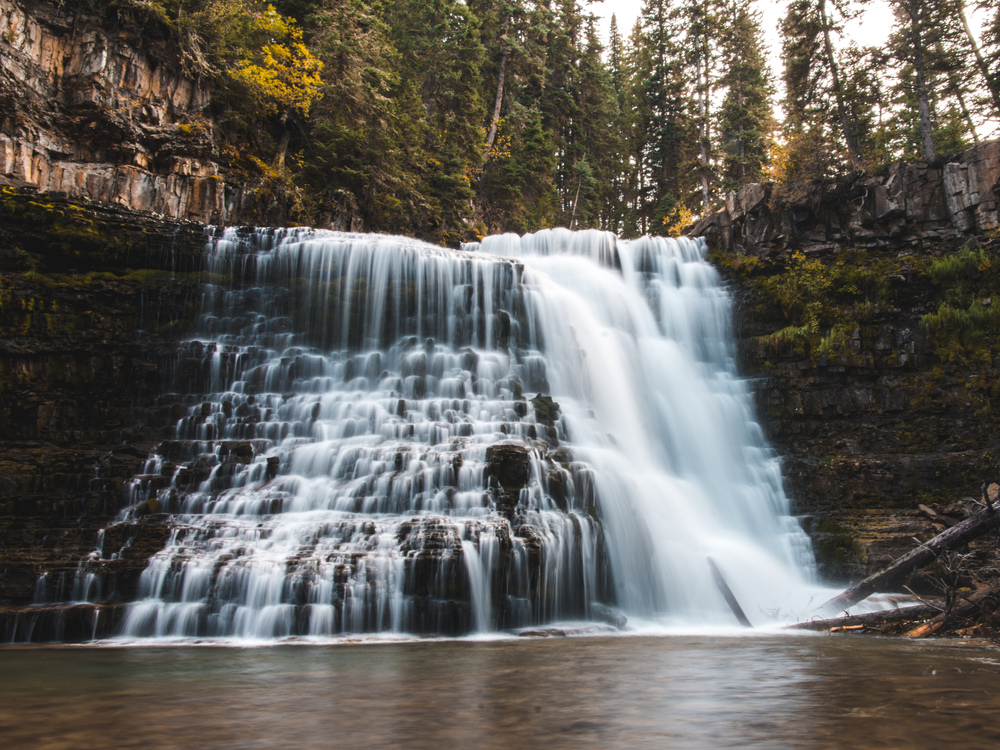 We hope you've enjoyed our guide to the best things to do in Montana. No matter what you do, we know you'll have the best of times. Happy travels!