Looking for fun things to do with kids in Paris? Look no further! We all know traveling with kids is a whole different kind of traveling. Thus, when you start planning out a trip to the City of Lights, you have to consider what kids would like too!
Before you get started, make sure to check out our detailed article about picking the Best Time To Visit Paris!
Planning your trip to Paris last minute?
Make sure to book your hotels and tours in Paris in advance to ensure availability! Here are our top picks for your trip!
Top experiences and tours in Paris:
1-Hour Seine River Cruise (Super fun/affordable! We loved it!)
Hop-On Hop-Off Bus Tour (Great way to see the city)
Tickets you MUST book in advance:
Top Hotels In Paris:
Hôtel des Arts Montmartre (Good location and moderate price)
Le Katorze Hôtel (Budget option with 4 star rating)
Hôtel D'Aubusson (Luxury central location with pool!)
Of course you have the options of doing the expected things: the Eiffel Tower, for example, or the Louvre. We even have a bucket list of all things to do in Paris! But looking for things to do in Paris with kids can be different.
Thus we have complied a list of the best things to enjoy Paris with family. From theme parks to special kid adapted tours and more, you'll have the time of your life when you plan accordingly! So enjoy the culture of France, and make sure the kiddos do too: these are memories you don't want to miss!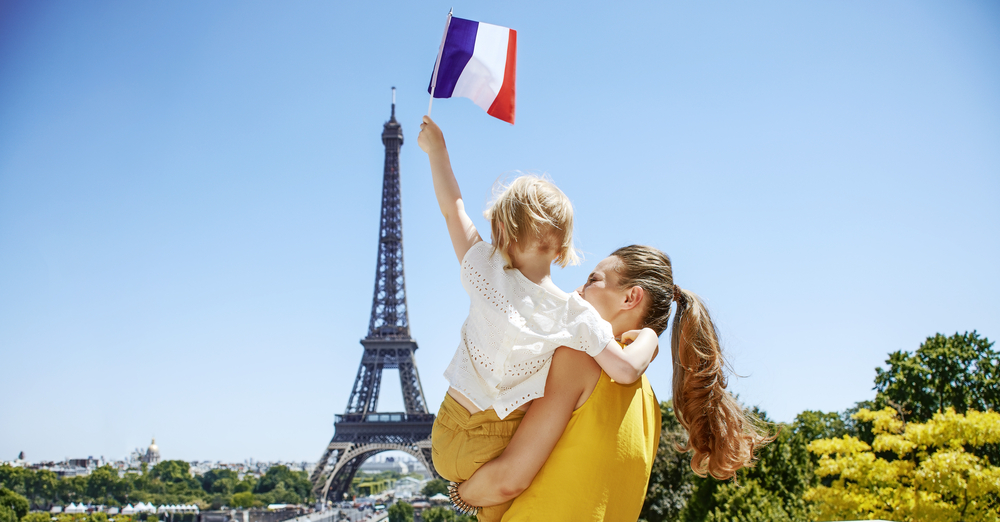 Is Paris Worth Visiting With Kids
There is no denying the fact that when most people think of Paris they think of a romantic getaway. A couple's destination. But does that mean the City of Lights is not a great place for kids too?
Overall the vibrant city of Paris is a great place to visit for people of any age. Children in particular get to enjoy iconic places like the Eiffel Tower, tour specific museums that are designed for them (like the Children's Museum of Paris!), and even take in picturesque locations.
So take your children to the City of Love and Lights! They'll immerse themselves in the cultures and sights well.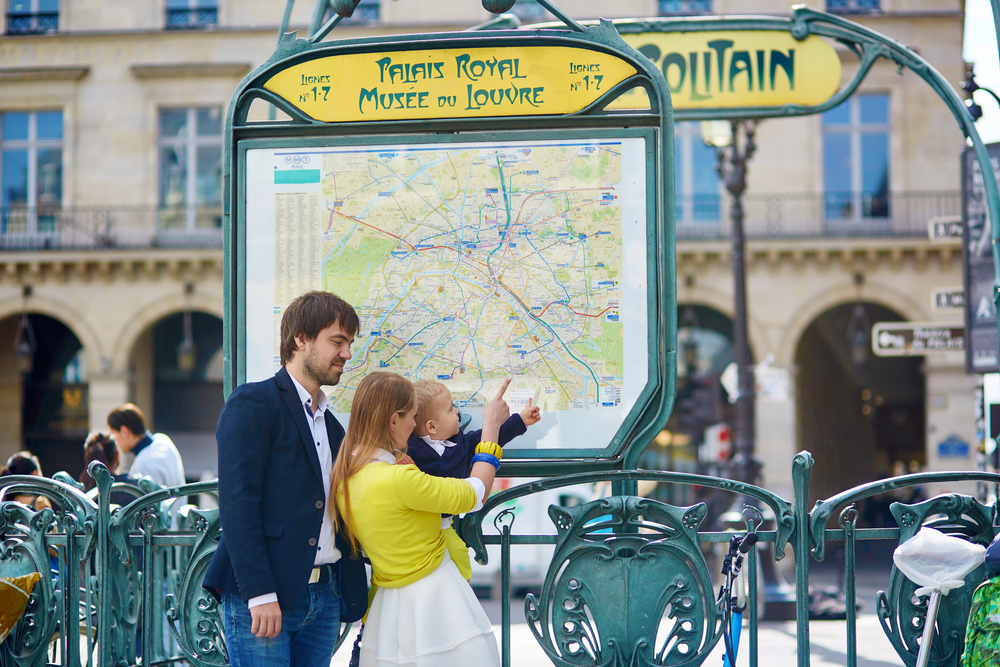 How Many Days do you Need In Paris With Kids
Honestly, traveling anywhere for over a week can be exhausting for children. Kids can burn out quickly– both physically and mentally. Thus, we recommend staying in Paris for 4-5 days with the kiddos!
This gives you plenty of time to hit all the "trendy" spots, but it won't wear you or your kids out. It also gives you time to take things slower and not rush through things you want to spend time on. I mean, can you imagine only getting to see half of the Louvre?!
However, we do want to note that Paris is a very fast-paced city. Things happen quickly here. And factoring in the hustle and bustle of the areas, you may want to adjust your stay as the best fit for your family. Be wary of the speed of life here– and the speed and availability of public transportation!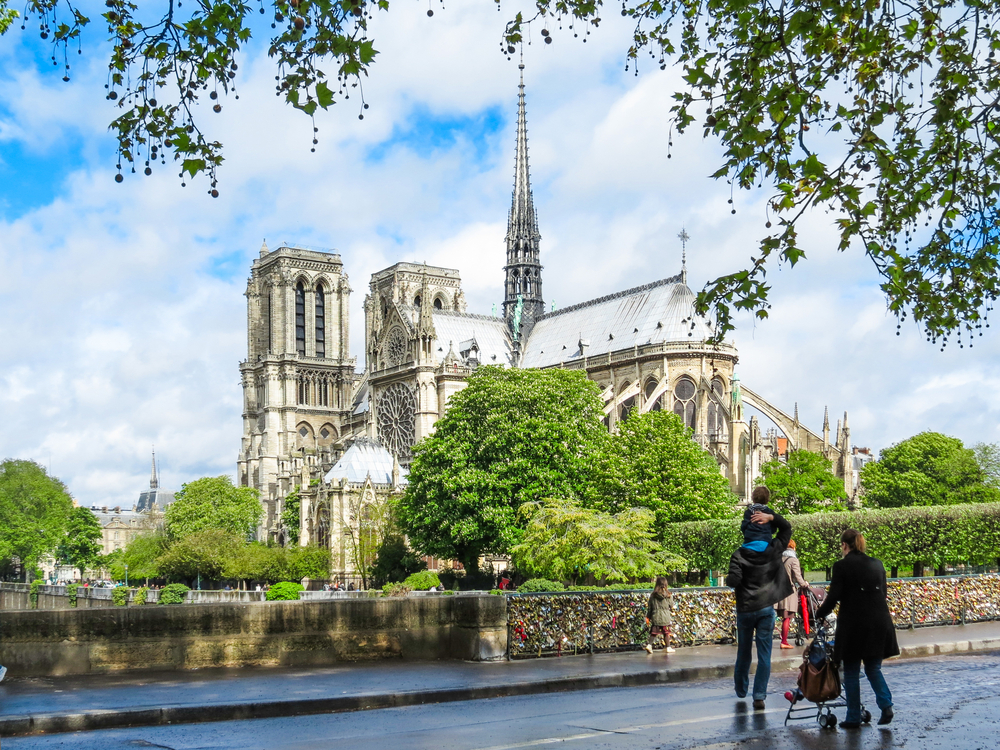 Best Things to do with Kids in Paris
1. Visit Disneyland Paris
Of course, you have to visit Disneyland Paris when you are in Paris with the kids! Get access to two different parks for endless fun at an iconic location. Disneyland Paris is only 35 minutes away from the city's hub.
Kids will love to meet their favorite Disney characters, and experience different rides, shows, and parades. With every new, changing, and adapting element– like the new Marvel Avengers Campus– every visitor will find something to love here!
Listen to "It's a Small World" in French, or take a peek at the dragon under the castle. And don't forget to go ahead and ride the Finding Nemo Roller Coaster too! Getting tickets for the two parks of Disneyland Paris is one of the most fun things to do with kids in Paris. The magic never dies!
Check Tickets Here: Disneyland Paris Tickets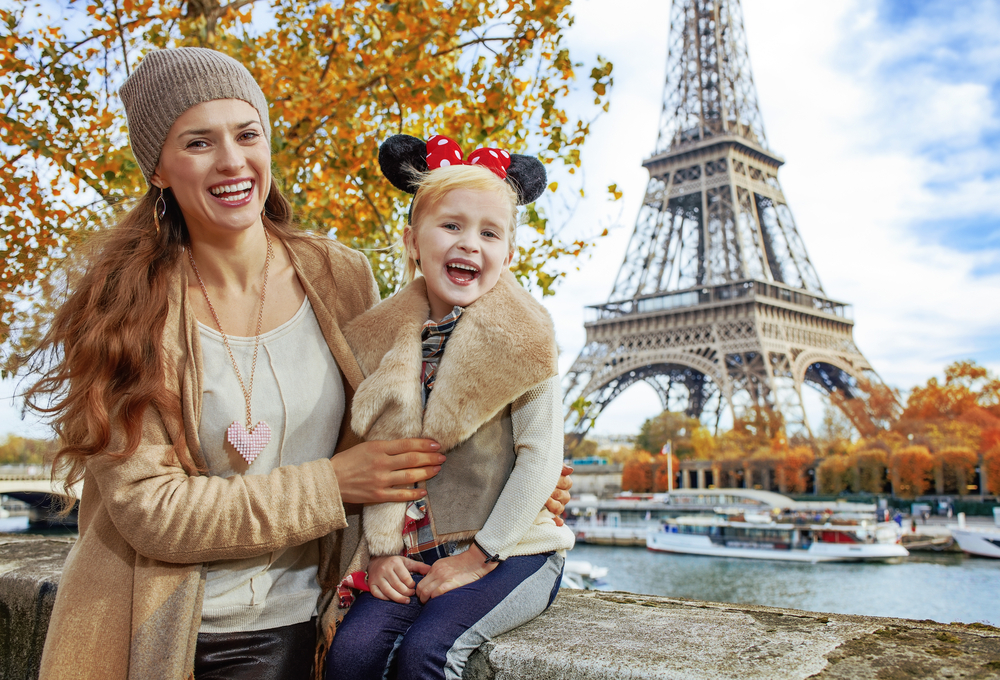 2. Go to the Paris Aquarium
The Aquarium de Paris is one of the top attractions for kids in Paris. Here everyone gets to explore marine life through exhibitions, workshops, and more.
Guest love to watch the dancing pirates, get up close and personal with over 10,000 fish, and to even watch a few National Geographic films that are featured on site.
Kids in particular really love the touch and feed tanks Witnessing sharks, sea urchins, string rays, and more, this 3,500 square meter venue is perfect for guests who want to be immersed in marine life. From oceans to rivers, you'll explore it all here!
Book Tickets Here: Aquarium de Paris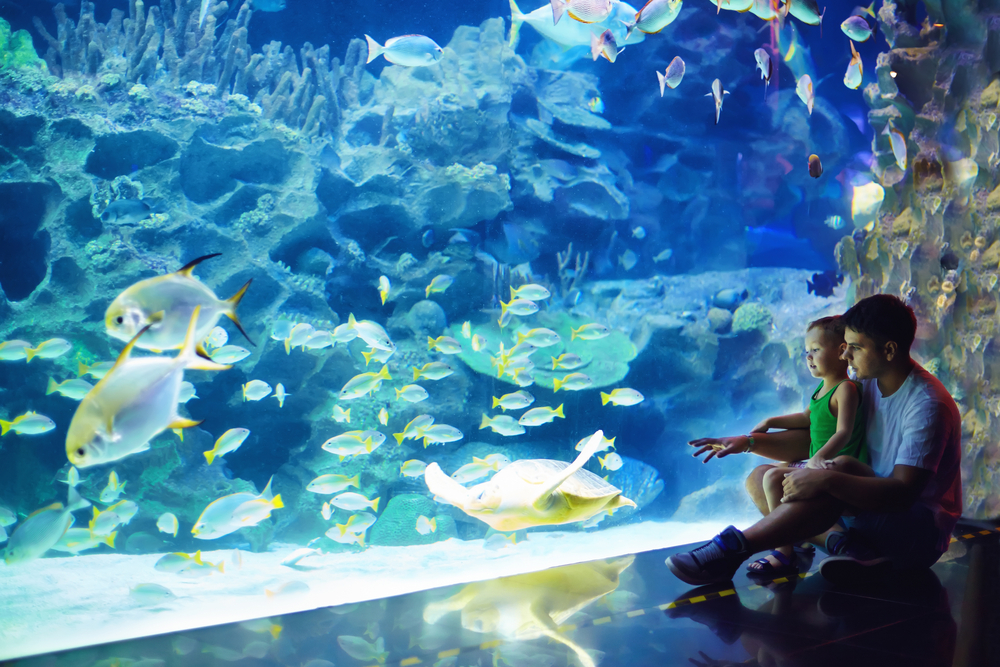 3. Go on a Stadium Tour
Have kids that are sports fans? Then check out one of the top places to is it in Paris as a family: the State France! With the behind the scenes tour, you get to step into France's largest football stadium.
This stadium hoses the finals of the FIFA World Cup, and the UEFA Euro Cup in 2016. With the tour, you get to walk through private areas and learn about the design and architecture before finishing your visit at the on-site museum.
This tour lasts for 1.5 hours, features a live tour guide, and is easily accessible. Guests really love to see the locker rooms and private boxes, and simply just witness the incredible panorama this location offers!
Book Tickets Here: Paris: State de France Behind the Scenes Tour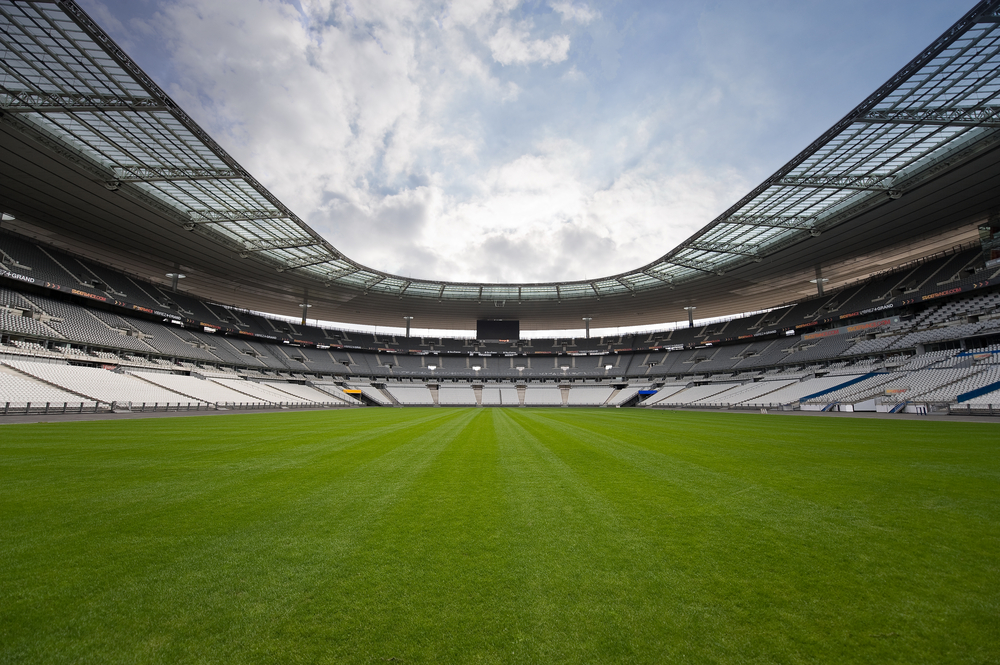 4. Play at the Palais Royal Garden
Who doesn't love a giant game of hide and seek? Of all the free things to do with kids in Paris, make sure to take them to the Palais Royal Garden! These landscaped grounds are free to enter.
To your traditional viewer, guests love the landscaped grounds of the 17th-century palace. The large fountain, tree-lined walkways, and flowerbeds are perfect for strolling and relaxing. But they also make the perfect place for exploration for littles!
But even more exciting is that if you are visiting in the month of September, then these garden grounds are changed into a children's delight. Can you imagine the installation of giant toys?! The grounds become a playground fit for all. And it is free of charge!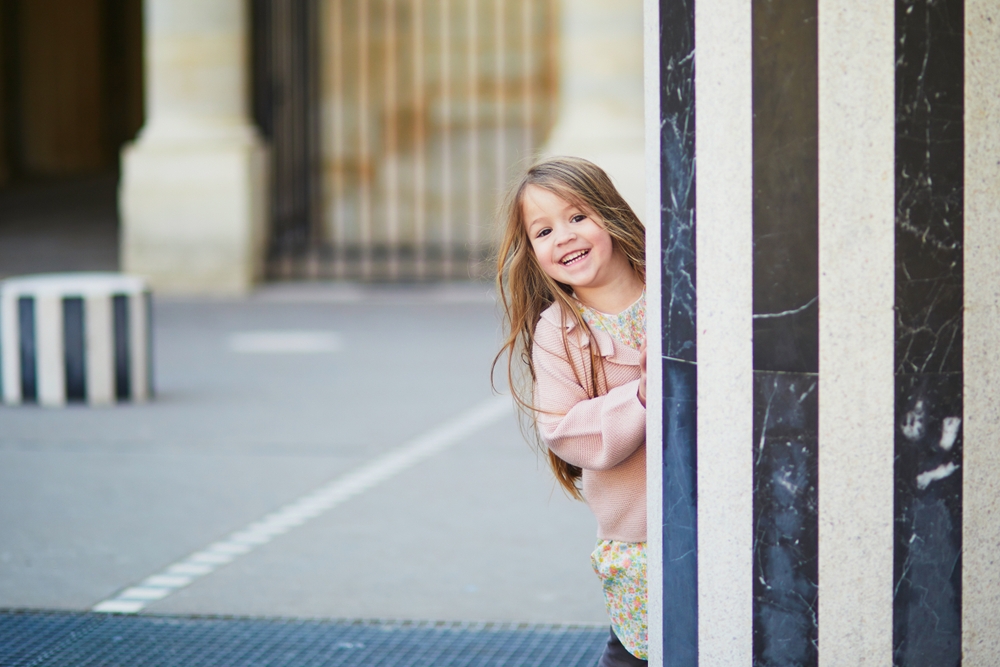 5. Enjoy a Picnic in Front of the Eiffel Tower
Free activities for kids in Paris can be few and far between, but what better to do than enjoy the city's iconic views and eat its wonderful food? Pack a picnic with your family! There is always easy access to food in the city.
Knowing this, don't be afraid to pick up some lunch, dinner, or even just snacks. Then bring those snack packs to the area that surrounds the Eiffel Tower. The green grass is perfect to lay out a picnic!
When enjoying the food, make sure to have your little ones run around and explore. The area surrounding the tower is stunning, and then they get to witness one of the most iconic seven wonders of the world! Plus, exposure to a different culture's food is great– crepes anyone?!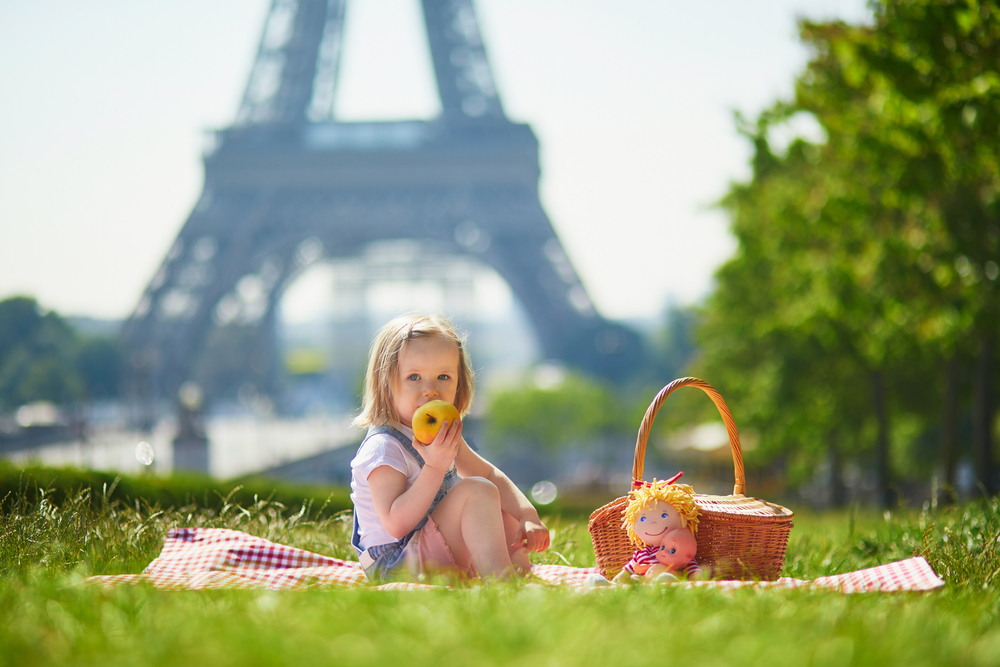 6. Climb up the Eiffel Tower Steps
Speaking of the Eiffel Tower, climbing the stairs of this wonder of the world is a budget-friendly adventure for all! You can typically purchase stair access tickets for less than 15 dollars a person, and even less for kids!
This 30-45 minute adventure is a great thing to add to your itinerary. Maybe even consider doing it before or after your picnic! Just know it is one of those activities for children in Paris that isn't super long-winded or overwhelming.
This is because you can take the stairs from the bottom of the tower up to the second floor. While this is 674 steps, and while there are over 1665 steps to the top of the tower, the stairway from the 2nd floor is not open to the public. Just make sure to reserve your spots! Plan ahead! And take photos! These are some of the best activities with kids in Paris!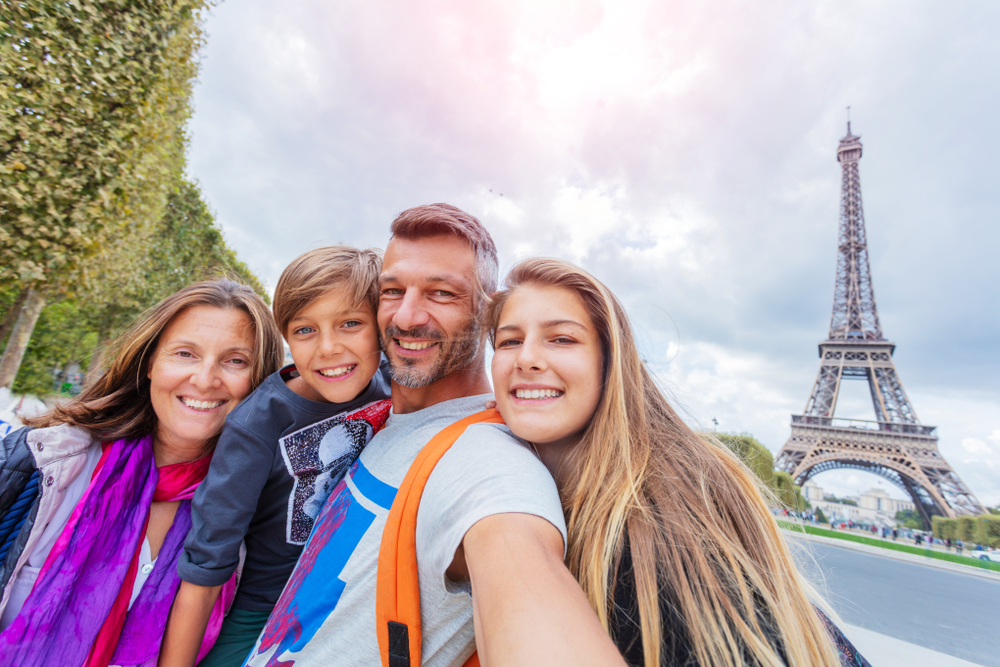 7. Experience the Paris Wax Museum
The Paris: Grevin Wax Museum allows kids to see their favorite artists, and personalities, and overall celebrates life-like fugues! This historic wax museum has original designs you can't find anywhere else.
Guests get to sing with Michael Jackson, or even take a photo with Monica Bellucci. The staged design allows for great photo ops that you will cherish forever: I mean who wouldn't love to document the memories of your children pretending to star on a red carpet with actors and actresses?
Here you can also explore the history of France. There is information and figurines from Jean of Arc to Louis XIV. And guests also love the Hall of Mirrors! Located in the heart of Paris, visiting Paris with kids has never been easier when you have plans to visit Paris as a family.
Book Your Tickets Here: Paris: Grevin Wax Museum Ticket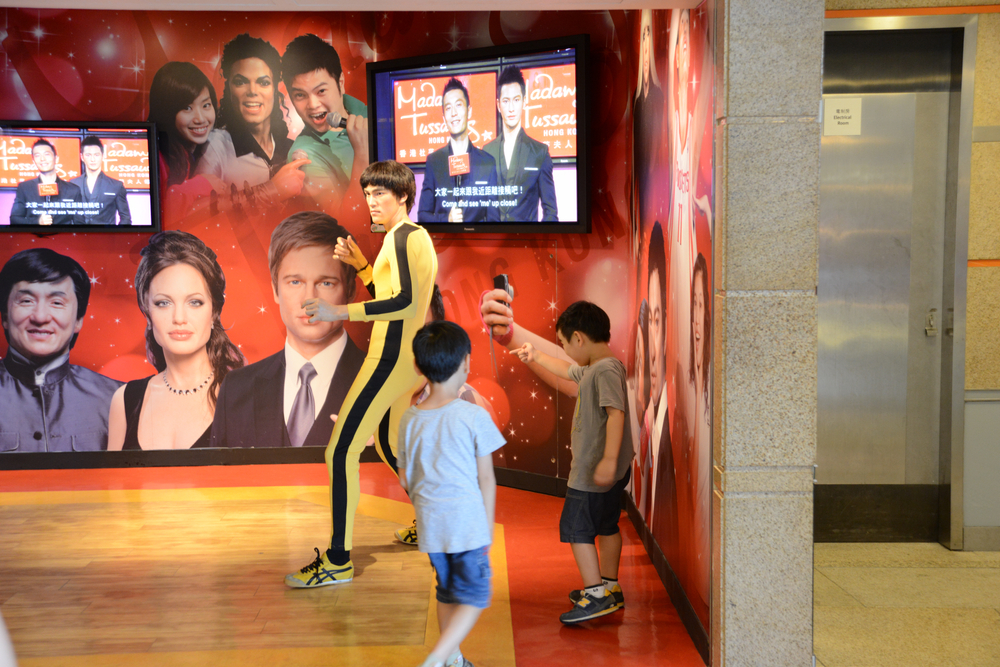 8. Louvre Museum Private Family Tour
If you don't go to the Louvre, have you really visited Paris? I mean, the Mona Lisa is located there! With a vast collection of art, the Louvre is a great historical and cultural experience.
However, we realize that the Louvre itself is massive. Children can get bored. So why not book a private family tour that is a little more kid-friendly? For two hours, discover world-famous masterpieces with a private guide.
And while doing this, the kids are enchanted with fun detection games that are related to each exhibition they see. For example, there are fun mysteries to solve at the Italian Renaissance exhibition! This is what to do in Paris with kids if you want to ensure you see all the top spots while also entertaining the children! And the kids always vote: this is one of the best Paris activities with kids.
Book Tickets Here: Paris: Louvre Museum Private Family Tour Designed for Kids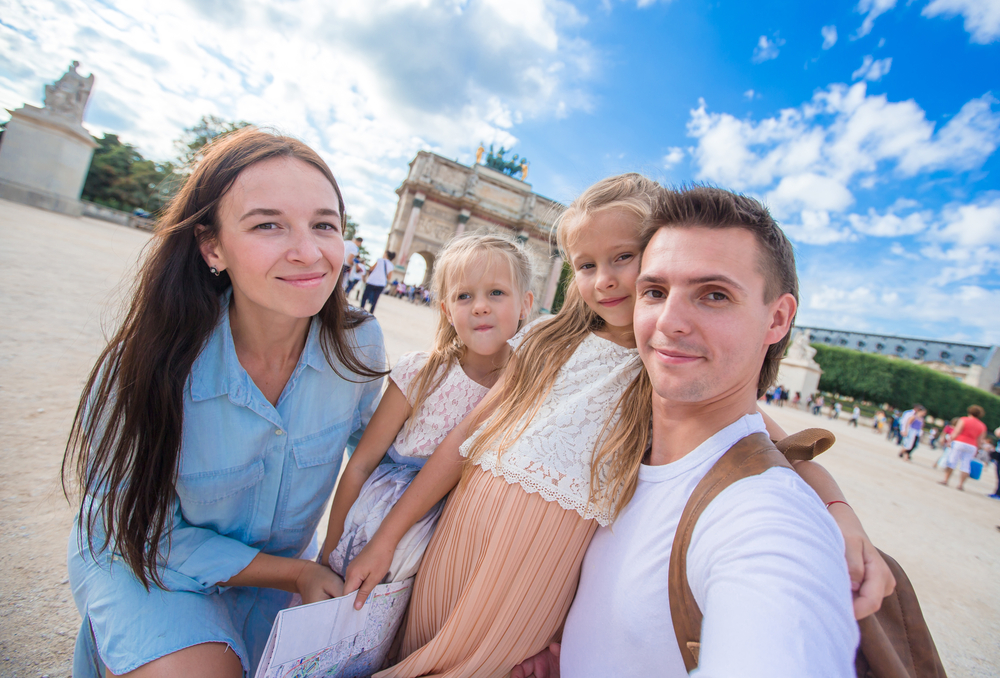 9. Visit the Chocolate Museum
What kid doesn't love chocolate?! Take your kids to the Chocolate Museum in Paris to explore over 4,000 years of the chocolate-making process. This self-guided tour takes guests through a history lesson.
Learn about how the Aztecs introduced cacao, or witness virtual demonstrations with 2 Meilluers Ouvieres de France! Here you can even learn how to make chocolate sweets, and if you're lucky, taste a praline or two.
In addition to this, guests can see over 1,000 chocolate-related artifacts. And better yet? The kids get to interact with a chocolate-related treasure hunt! There is a reward at the end… but the real reward is tasting the samples of chocolate from Coast Rica, Peru, and more.
Book Tickets Here: Paris: Entrance Ticket to the Chocolate Museum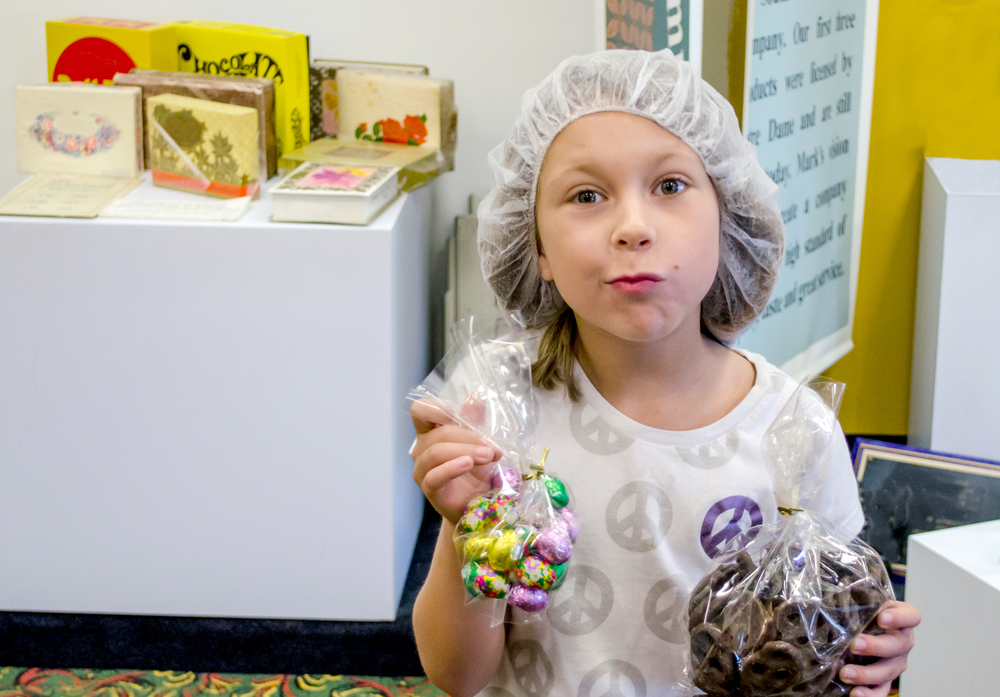 10. Book a Perfume Creation Workshop
We all know Paris is known for luxury. So what better way to celebrate that than to book a perfume creation workshop for your and your family? Create your own fragrance! This is a great option for activities for children in Paris (and adults too!).
Discover local scenes of flowers, woods, and spices. Then blend them together to create something unique! Guided by "inspector Nosy", you and your family will follow the steps of said inspector to create your fragrance and transfer it into a travel spray so you can take it with you!
And for those 12 and under, kids will follow in the steps of inspector Nosy who is on the lookout for a thief who stole a perfume bottle from the castle of the Queen. Kids will use scents as a way to solve clues and win a prize! What a fun afternoon for two hours!
Book Tickets Here: Paris: Private Perfume Creation Workshop for your Family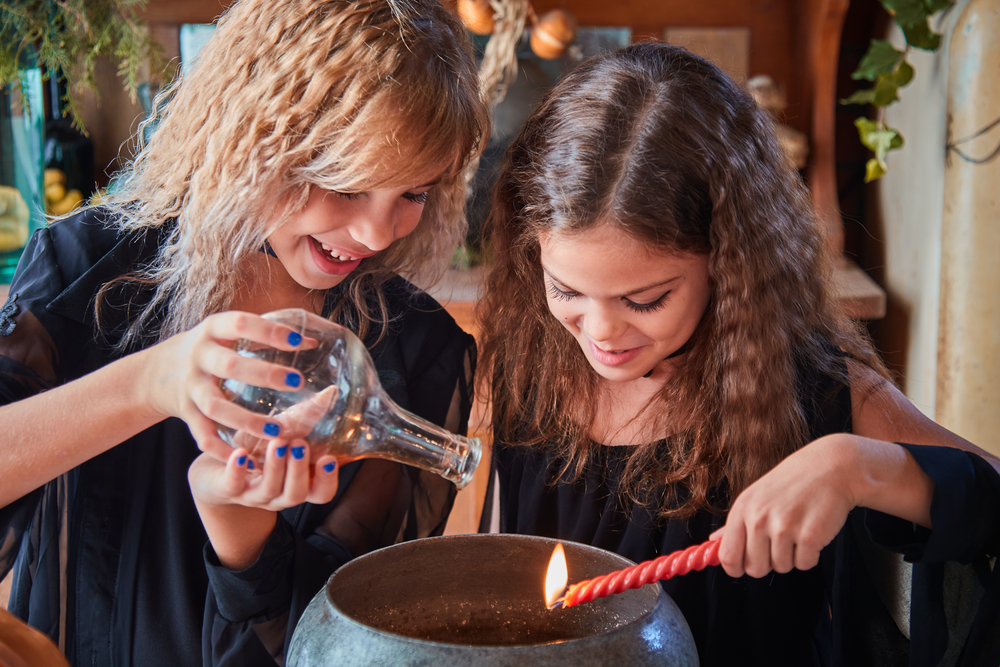 11. Book a Tootbus Kids Tour
We love things that are environmentally friendly! This 100% electric and open-top bus allows you and your family to tour the city with ease, and without the guilt of killing the environment.
For an hour and a half, you and your kids can enjoy a family-friendly tour of French. Witness breathtaking views of the City of Lights and hear unique stories about Paris.
There are also audio commentary and self-guided walking aspects that allow you to hop off the bus and explore elements in more detail. Places featured on this tour include the: Orsay Museum, the Eiffel Tower, Les Invalides, and even Notre Dame! Activities for children in Paris and with children in Paris have never been easier to book! Plus, you hit all of the places to visit in Paris as a family on one tour!
Book Tickets Here: Paris: Tootbus Kids Bus Tour
12. Let Imaginations Run Wild at the Catacombs
What happens if you have older kids? Teens even? And what if these teens love a little dark history? Then take a tour of the Catacombs! Two kilometers of subterranean galleries tell Paris' history.
For about an hour, walk around 1 mile and descend 130 steps to the Catacombs. These man-made passageways were initially made for religious practice. In Ancient times, it was not permitted for bodies to be buried in walls, and thus, they were buried beneath their land.
Of all things to do with kids in Paris at night, your haunting meeter may say no to an evening Catacombs tour, but up your creep factor! Channel inner ghosts and explore. Just make sure to talk to your kids to ensure they are ready for such an adventure, and book reservations ahead of time! They fill quickly!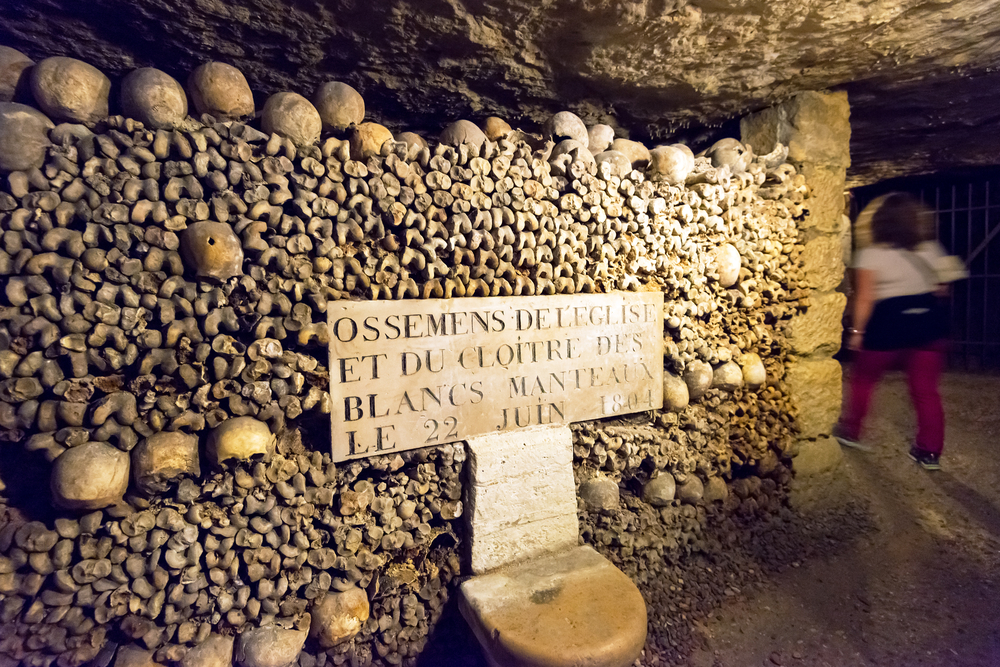 13. Go to Les Pavillons de Bercy– Musee des Arts Forains
Kids love fairs. So what if they could see a museum of fairgrounds?! The Musee des Arts Forains is a private museum that features fairground objects. It is located close to the hub of Paris and is open to the public for reservations.
Kids will really enjoy the guided tours and seeing carousels, restored attractions, and more will get them excited about history in a new way. In total, there are 3 permanent attractions: The Theatre of Marvels, The Venetian Lounges, and the Fairground Art Museum.
Most kids love to see the 14 amusement rides, the 16 fair stalls, and the 18 sets of historic works. Collections feature things they probably have not seen before, as these fair objects date back to 1850! Take a step back in history and enjoy yourself with the kids!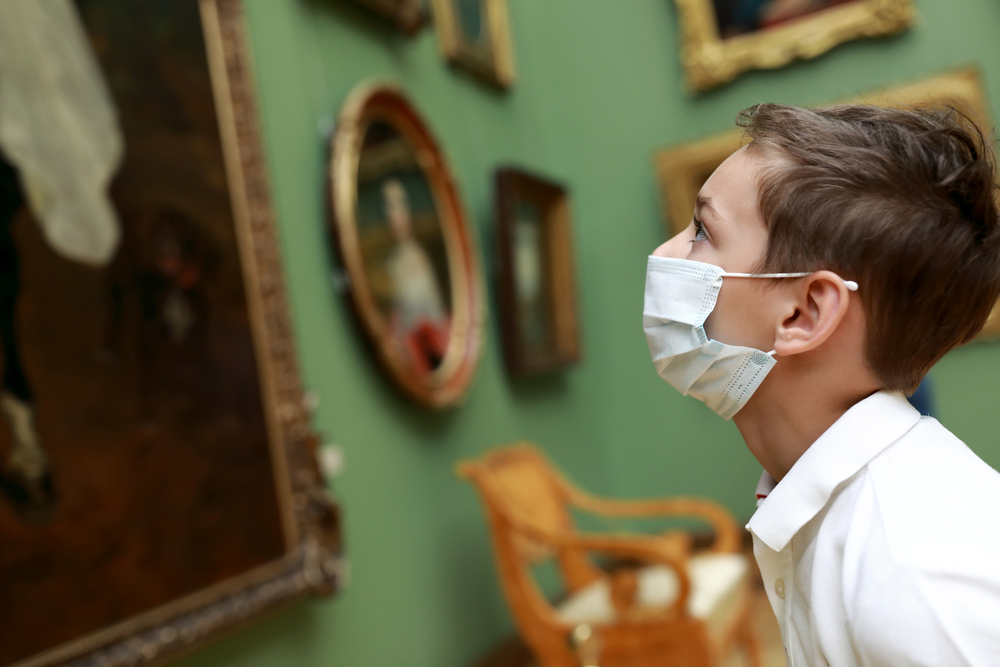 14. Visit the Garden d'Acclimatation
A long-running amusement park?! Sign any kid up! I mean, seriously, how many kids are going to say no to a place that features rides, play areas, horseback riding, workshops, and events?
There is no fee to enter the gardens of this area, but to enter the children's area you do have to pay. The equipment here is equipped for a range of ages. Fees are around 2.50 euros per child, but the day-long adventure is worth it.
This place is truly ideal for a family visiting: so whether you sit back and watch your kids play, or get involved and interact with the rides, games, shows, and more, everyone is bound to have fun! Paris kid's activities are easy at this location!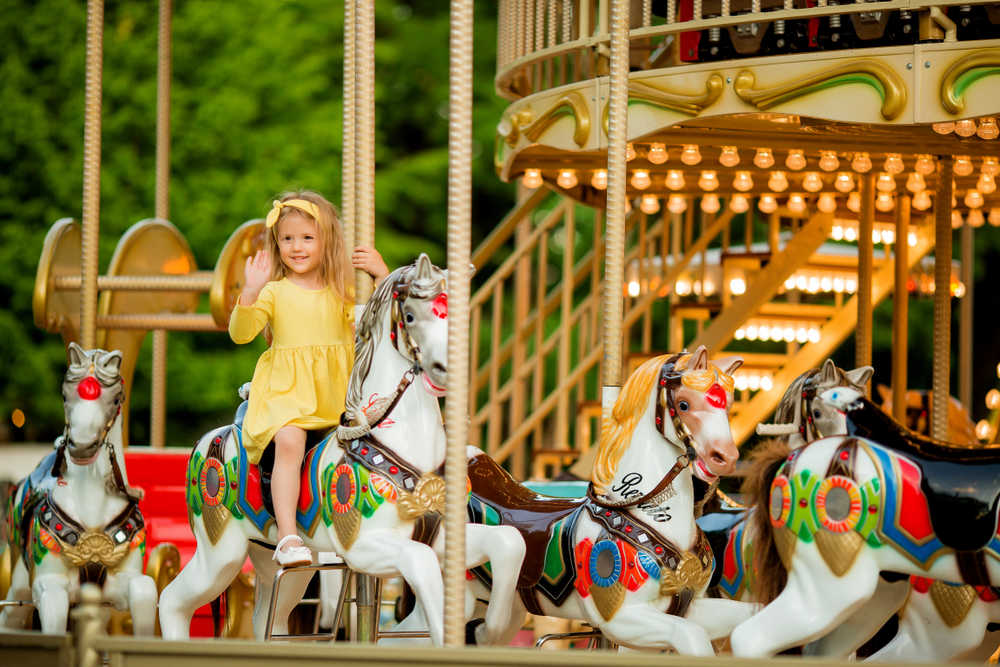 15. Go on a Seine River Cruise
Sometimes you just have to experience Paris from another level. After a lot of walking and public transport, consider taking another approach of getting from place to place!
A relaxing River Seine Cruise will have you traveling the river for over an hour. Your itinerary will have you pass and stop at places like the Les Invalides, Musee d'Orsay, Note Dame, Hotel de Ville, and Grand Palais.
When embarking on this cruise, you'll get to enjoy panoramic views and learn from interesting commentary and stories. You can even take this cruise at night if you wish! The round trip is worth the adventure, especially if you are only in the city for a few days. Plus it is one of the top family activities in Paris since it is easy for all to join!
Book Tickets Here: Paris: 1-Hour river Seine Cruise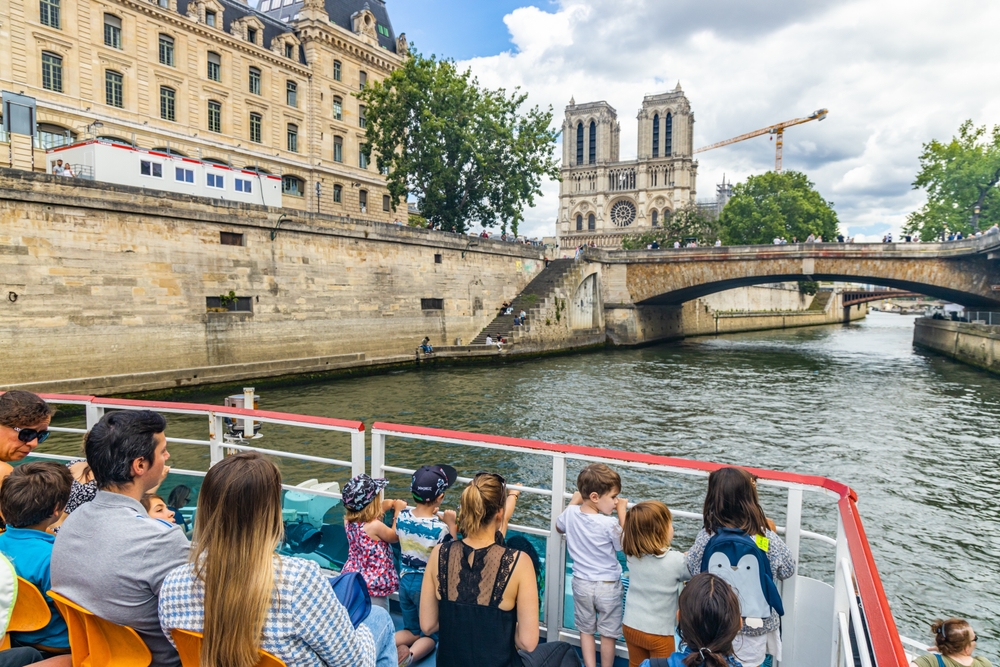 And there you have it, folks! 15 of the best things to do with kids in Paris you don't want to miss. The city of lights isn't just made for you and your partner. Take your family along on your adventure and share the love. There are plenty of activities for people of all ages. These just so happen to be some of the best things to do in Paris with kids!