Are you interested in learning about what the best things to do Leavenworth WA are? Then you've come to the right place. This guide is full of the coolest Leavenworth attractions that you won't want to miss!
The town of Leavenworth started its life as an Old West town. Locals adapted the name Icicle Flats in the 1890s. After the mining rushes ended, the town started to die out and almost became a ghost town. In the 1960s, it was completely renovated to become the Bavarian paradise you see today.
Leavenworth is located 2 hours east of Seattle and has become one of the coolest places you can visit in Washington! In fact, we've even ranked it on our guide to the cutest small towns on the West Coast! Tucked into the mountains, you can get here by car, plane, train, or bus, making it a great stop on a Washington road trip!
There's a lot to talk about, so let's get going!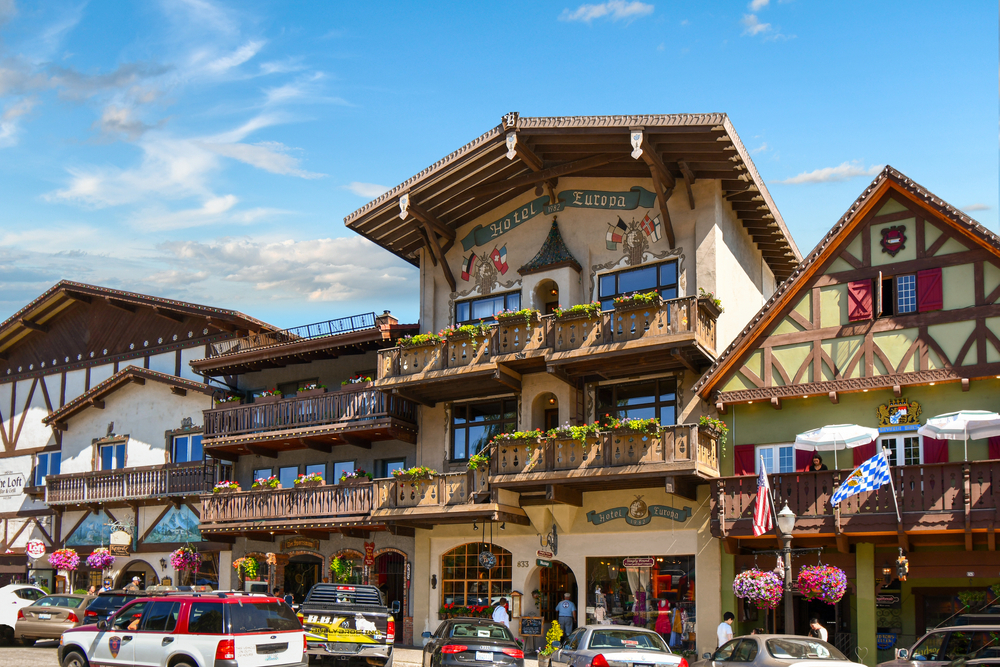 14 Best Things To Do In Leavenworth (Washington's German Town)
Take In The Views At Icicle Gorge
If you're looking for one of the most gorgeous places to visit in Leavenworth, you'll definitely want to take a hike at Icicle Gorge. Be ready for some breath-taking views!
The Icicle Gorge trail is a 4.5 loop within the Okanogan-Wenatchee National Forest. There are no major elevation changes on the trail, making it a great outing for all ages. It's a breath of fresh mountain air! Adorable chipmunks and woodpeckers are often spotted here too!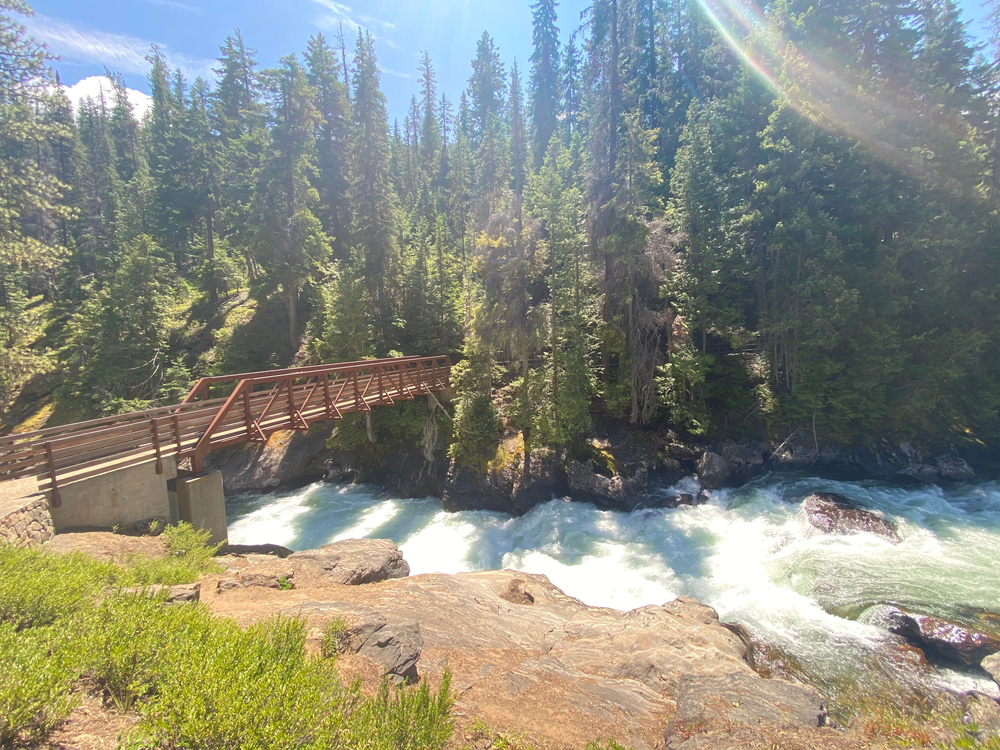 Watch A Play Under The Stars At Leavenworth Summer Theater
Have you ever seen a play in the great outdoors? If not, you're in for a treat!
Every summer Leavenworth is home to a stage nestled within a forest. The Leavenworth Summer Theater has been ongoing since 1994 and is one of the most popular Leavenworth attractions. No wonder, considering its charming location and high production quality!
The cost of tickets ranges from $14-35 per person depending on where you want to sit. Bring a sweater because it can get cool at night. It's also worth it to rent a seat cushion. Your bottom will thank you!
Celebrate The Holidays At Christkindkmarket
On Thanksgiving weekend each year is Leavenworth's German Christmas market. This famous open air event is one of the most beloved Leavenworth winter activities, and made it onto our guide to best things to do in Washington state!
Located on Front Street, the beautiful Christmas light trail is the first thing you might notice. Continue into the festival, and you'll find authentic German food, artisanal crafts and gifts, and live entertainment. You might catch a glimpse of Father Christmas himself! There's also a lantern parade where children can show off their lanterns that they decorate themselves. Make sure to stop by and pick up a Christmas gift for your nearest and dearest!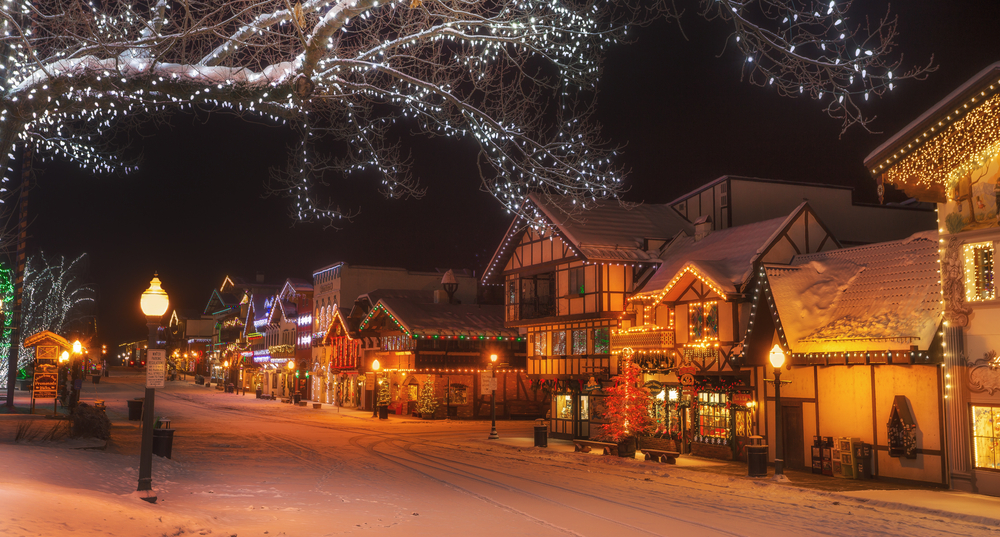 Visit Gorgeous Lake Valhalla
Idyllic views are the name of the game at this glacial lake! Lake Valhalla is a hidden gem located 30 miles outside Leavenworth in the Okanogan-Wenatchee National Forest.
There are two trails that will take you Lake Valhalla. Stevens Pass is the harder hike at 11 miles roundtrip while Smithbrook Trail is the shorter and more family friendly trail. During summer, you'll see wildflowers and berries growing along the paths. It's a popular area for snowshoeing in winter too. Be warned that the road leading to the trailheads might close if there's too much snow.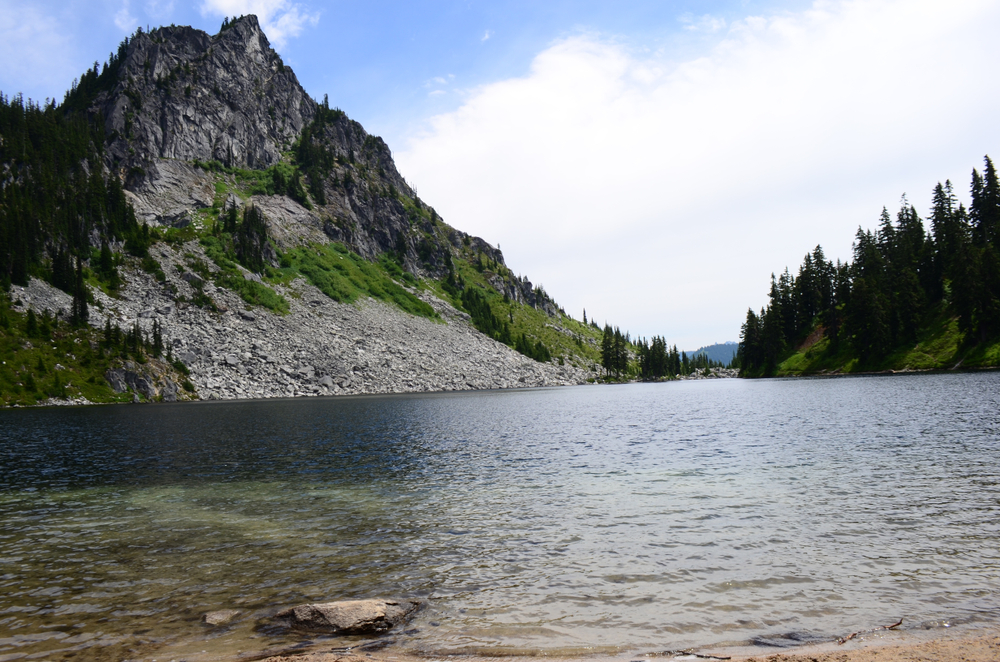 Explore The Mountain Springs Lodge
The Mountain Springs Lodge is an event center tucked into the forest. It includes a series of cabins built in the style of 1800s log cabins that are a sight to behold! The cabins are a beautiful place to stay within the wilderness.
If you're just interested in a daytrip, the lodge offers some of the most fun things to do in Leavenworth. There are snow mobiles you can rent onsite as well as horse drawn sleigh rides. For the more adventurous, try the zipline or a horseback tour of the wilderness. If you get hungry, the Beaver Creek Grill is worth the trip out for lunch! You can even take a paint and sip class!
Sample A Sweet At The Gingerbread Factory
If you are in the mood for a sweat treat during your visit to the German Town in Washington, then you simply must stop by the Gingerbread Factory.
As you might imagine, this is one quaint and adorable café! The inside of the shop is so beautifully decorated with cute furniture and folk decorations. You'll feel like you've been transported to a German bakery!
The smell when you first walk in is just divine! Of course, the Gingerbread Factory is known for their gingerbread, but their cinnamon rolls are to die for. There are too many great treats here to count! It also boasts the best coffee in town.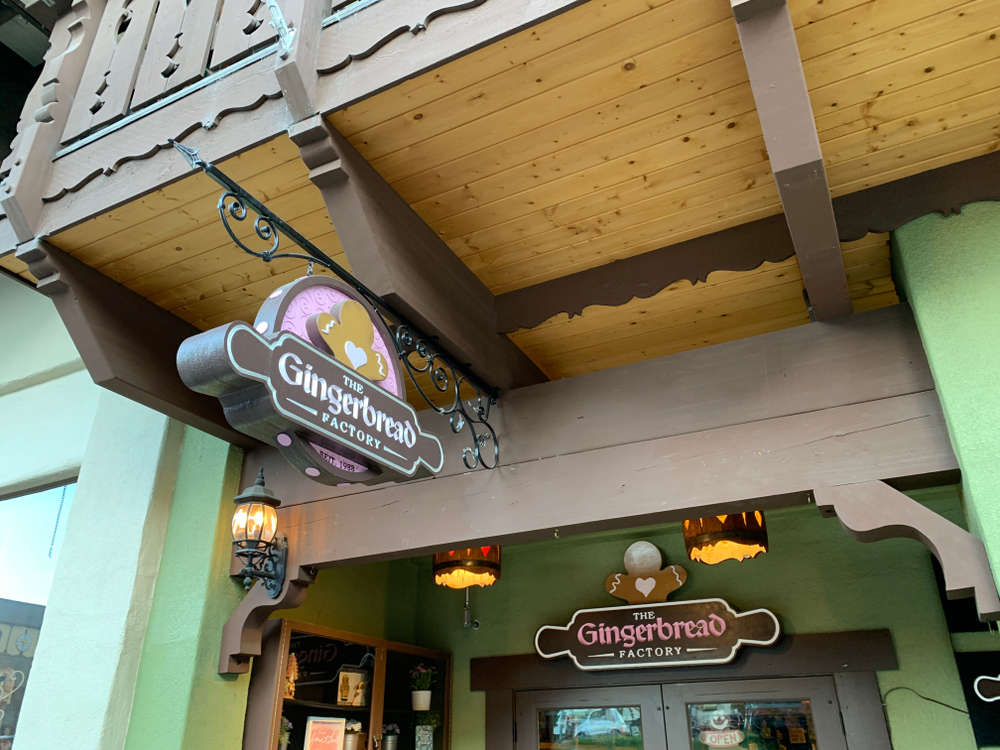 Pet A Reindeer At The Leavenworth Reindeer Farm
Only 1 mile outside Leavenworth is a farm filled with animals straight out of a fairytale! The Leavenworth Reindeer Farm is open all year round and is, in fact, a working farm. Their aim is to educate visitors about the majestic and endangered reindeer population.
This is an especially great spot to visit in winter and is one of the most popular things to do in Leavenworth WA. Nothing says winter more than learning about reindeer while sipping a hot cup of cocoa or apple cider provided by the farm. If you are lucky, you'll see other animals here on your trip as well, including horses and turkeys. Don't forget to check out some of the coolest Airbnbs In Washington!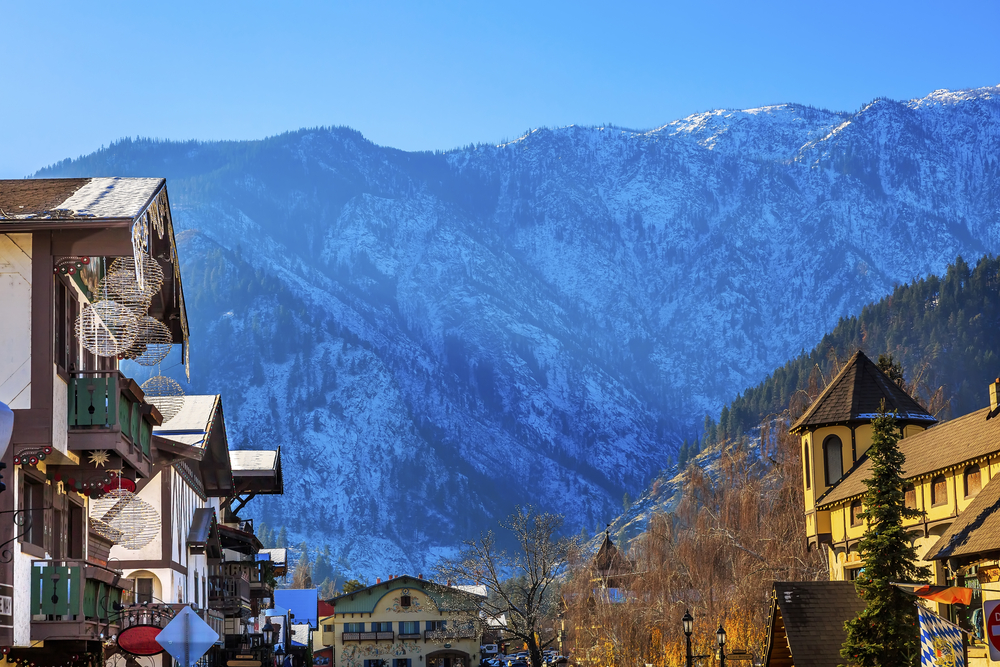 Take A Stroll Through Enchantment Park
Just as the name implies, this is one beautiful little park that you'll want to check out! If you need a calm place to clear your head, amble down Enchantment Park's shady, riverside trails. The paths themselves are accessibility friendly, making it a great spot for everyone.
One of the trails takes you on a bridge over the Wenatchee River to the popular Blackbird Island. This park also has the best sledding hills when it snows, one of the most fun things to do in Leavenworth! The area is known for some very interesting animals, too, like cougars and bears so stay vigilant!
Party With The Locals At A Festival
Leavenworth is famous for knowing how to throw a good party. Christkindkmarket is the most well known, but they have festivals going on almost every month.
As you can imagine for a Bavarian town in Washington, Oktoberfest is a festival you can't miss. On the first three Fridays and Saturdays in October, Leavenworth is full of authentic food and drink as well as fun music and dancing.
If you're interested in leaf peeping, visit in September for the Washington State Autumn Leaf Festival. You can enjoy a parade and wonderful food while you take in the autumn glow. Looking for something to do for Mother's Day? Try Maifest, one of the town's most popular festivals featuring traditional German dances, music, and food. It's the perfect spring time to-do!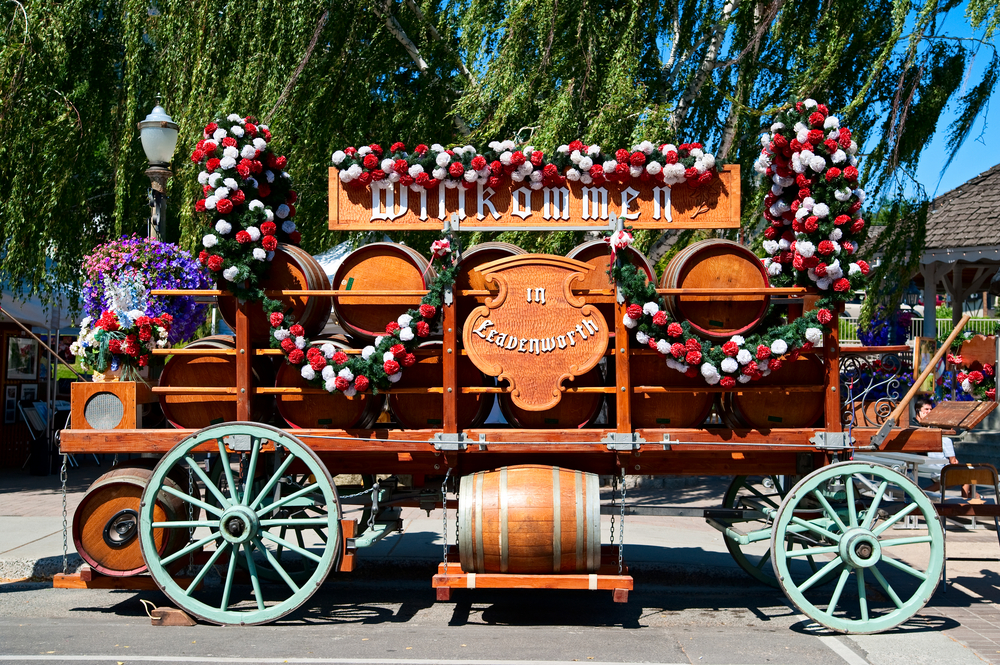 Tube Down The Lazy Wenatchee River
What says summer more than floating down a peaceful river? Tubing is one of the best things to do in Leavenworth in the warm weather! Bring your own or rent one from one of Leavenworth's many outdoor shops. The Wenatchee River does not have rapids, but it's never a bad idea to wear a life jacket.
Soak in some rays with your friends and family! You can clip the tubes together if you want to stay in your group on the river. You can honestly tube for hours, if you want, and see the town from a new angle! Just know that the water can be chilly if you go too early in the season.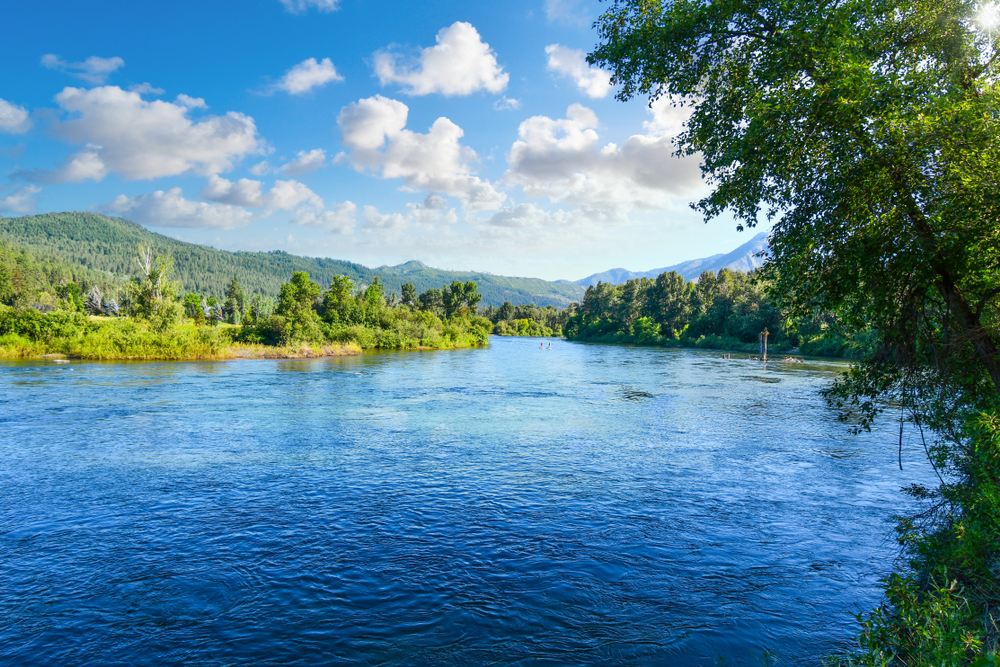 Explore The Leavenworth Nutcracker Museum
With over 7000 nutcrackers on display, the Leavenworth Nutcracker Museum is one of the most unique things to do in Leavenworth WA! The museum got its start in 1995 and has become of the most iconic places in town. Some of the nutcrackers you can see are from Roman times! There are also nutcrackers from all over the world.
Nutcracker Day in Leavenworth is on the first Saturday of July. There are special tours and prizes to be won. The museum is open daily. Admission is free for kids under 6 and $5 for adults. The kiddos will love the scavenger hunt in the store. There's a gift shop too to take home your very own nutcracker.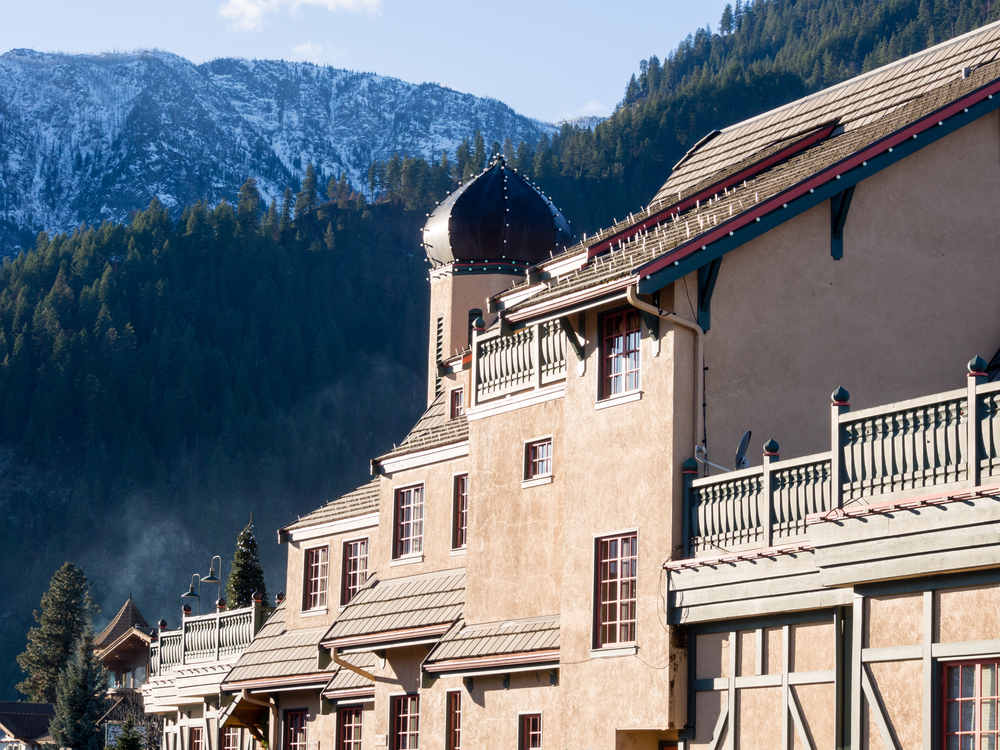 Sip Wine At A Local Winery
Whether you're a wine aficionado or casual sipper, there's nothing more luxurious than strolling through beautiful vineyards while sipping on the wine grown right on the spot.
Drink your way through the best local wine that the region has to offer. Leavenworth Valley boasts some of the best soil in the Pacific Northwest. Local wineries claim it gives their wine a more complex and deep taste.
There are a lot of tours to choose from, so here are some of the top ones. Silvara Cellars is tucked into the mountains and is known for their award wining wines. Icicle Ridge Winery is family owned. You can sip their wine in their beautiful log cabin! Eagle Creek Winery is a hidden gem with amazing food onsite. No matter which one you pick, you're bound to have a great time!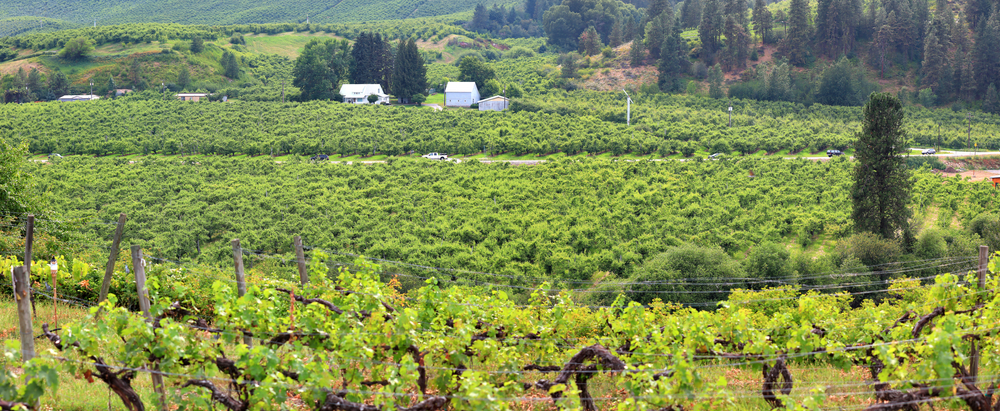 Take A Spa Day At Sleeping Lady Mountain Resort
Sleeping Lady Mountain Resort is the place to be for a self-care day! The resort is named for the mountain vista seen from the 67 acres that the resort owns. The Aspen Leaf Day Spa at Sleeping Lady is one of the most luxurious places to visit in Leavenworth!
The goal of the spa is to renew your sense of serenity and connection to nature through a holistic spa experience. If you have some tension, grab a massage! They offer all sorts including hot stone and cupping. Or enjoy a jade treatment! The hot jade can melt away your stress while cold jade can rejuvenate your circulation.
Take a stroll in the meditation garden. You can also get a facial, mud treatment, or reiki. They offer so much! If all this works up an appetite, there are restaurants for you to grab a bite at the resort! So treat yourself to a spa day! You won't regret it.
Ski The Best Slopes Leavenworth Has To Offer
If winter sports are your jam, then you'll love Leavenworth's vibrant winter scene. Skiing is probably the most well known of the Leavenworth winter activities. There are three main areas to choose from. Ski Hill is run by the local sports club. It's meant more for families. Their aim is mostly to making skiing more fun! They also have snow tubing.
For more intermediate skiers, there is Mission Ridge and Stevens Pass. Mission Ridge boasts 36 ski runs, most of which are intermediate or advanced. They also have cross country skiing, snowshoeing trails, and 3 fine restaurants for you to try.
Each year, Stevens Pass gets over 460 inches of snow. Stevens Pass features 53 runs, most of which are moderate. Try one of their 4 restaurants after a busy day skiing! Try out just one ski area, or brave them all!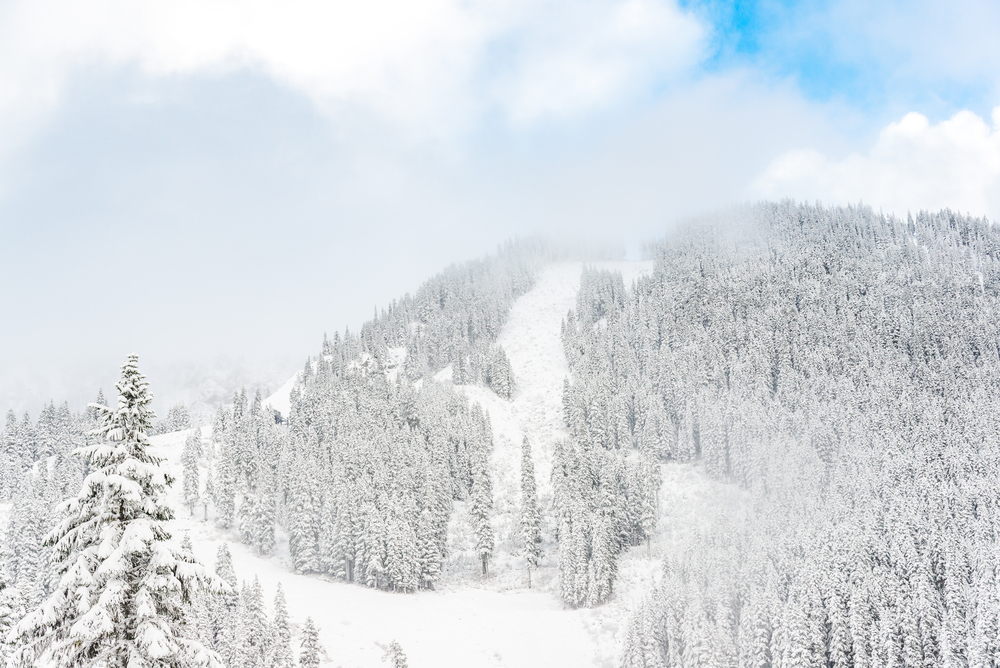 We hope you've enjoyed our guide to the best things to do in Leavenworth! No matter what you do, we know you'll have a great time during your visit to this extraordinary town. If you decide to extend your stay in Washington a little longer, make sure to check out our list of the best cabins in the state, including a cute little A-frame in Leavenworth! Happy travels!