Are you looking for the cutest small towns in America? This guide has some of the best small towns in the USA!
While sometimes a trip to a big city like New York or Los Angeles is great, other times you're just looking for a quiet getaway away from the hustle and bustle of life. The small towns in America are perfect for this type of travel fix!
Despite their size, many small towns in America are packed with things to do. Hike through the Rocky Mountains, visit a German-inspired town in Georgia, scour Oregon's tidepools for colorful starfish, and explore underground caverns in Arkansas. Which of these wonderful small towns in America will you choose to visit?
Save money on your trip! Get a FREE $55 Airbnb coupon by using our code when you book!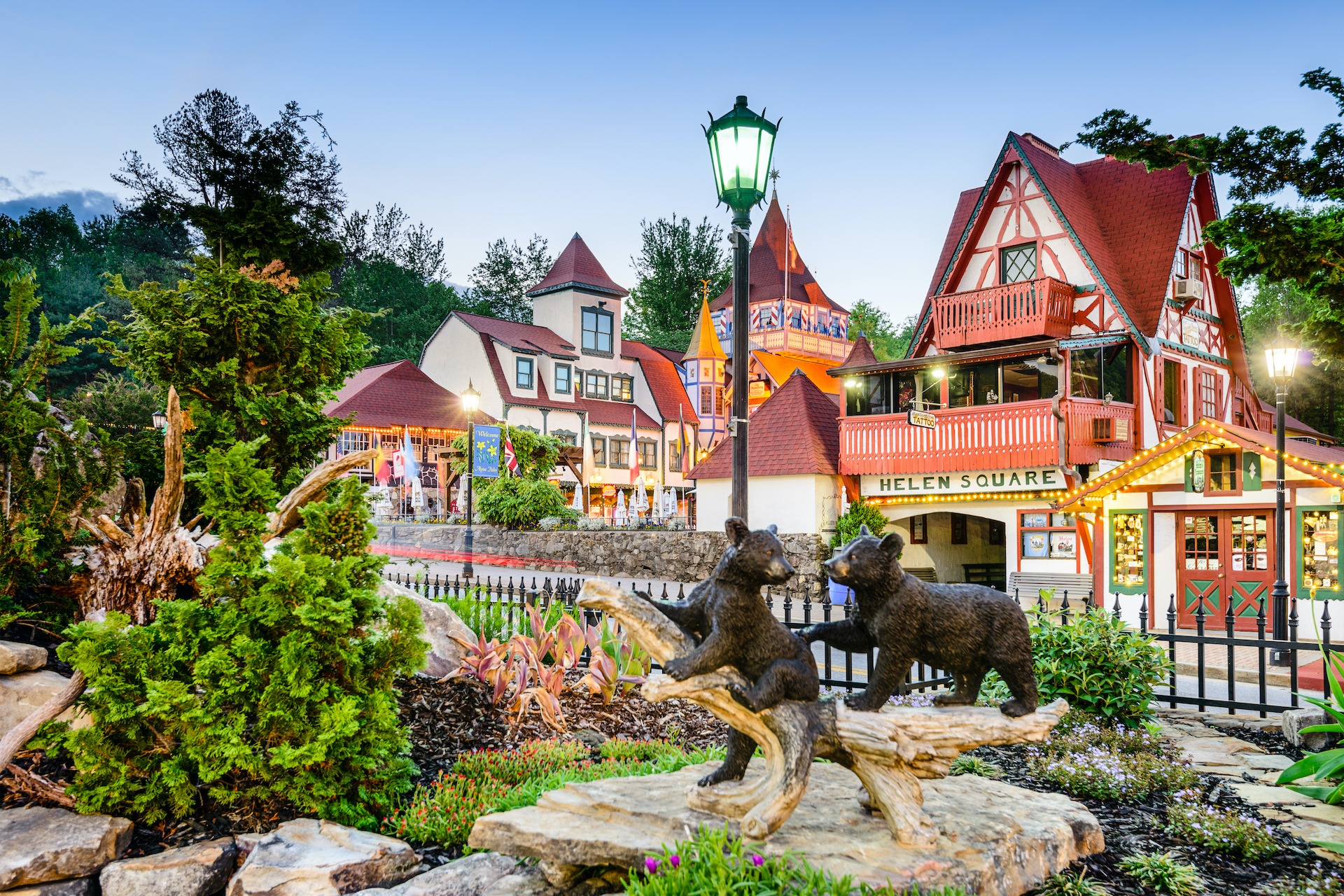 16 Cutest Small Towns In America
Estes Park, Colorado
Calling all nature lovers! Estes Park, Colorado is the U.S. small town for you! This little town is a great stop on a Colorado road trip, as you'll be able to get your fair share of Colorado's famous Rocky Mountains.
The most popular thing to do in Estes Park is visit the Rocky Mountain National Park. This outdoor oasis is filled with 300 miles of well-maintained trails. And, if you want to enjoy nature but you're not much of a hiker, you can enjoy a ton of the park's beauty from the comfort of your car on Trail Ridge Road.
While Rocky Mountain National Park is the highlight of this Colorado small town, you can also ride on the Estes Park Aerial Tramway, thrive on a spike of adrenaline while white water rafting, or do a bit of stargazing at Estes Park Memorial Observatory.
Stay Here: Best Views With Hot Tub. Check Rates: Airbnb.com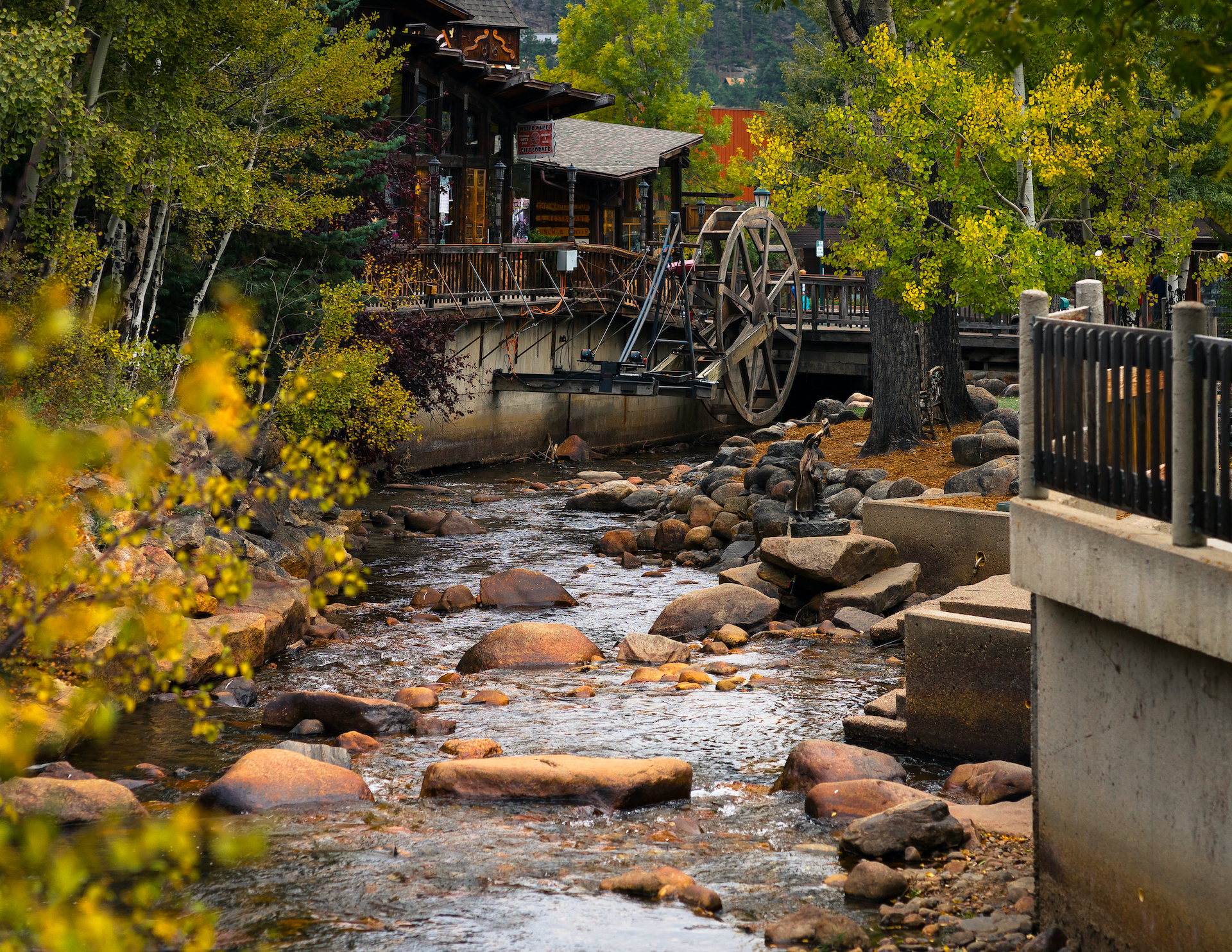 Saint Augustine, Florida
One of the best things to do in Florida is take a trip to St. Augustine. This historic city was established by Spanish conquistadors in 1565, which means this city is filled with cultural and historic things to do.
The most popular cultural and historic attraction in St. Augustine is the Castillo de San Marcos. Built when St. Augustine was still under Spanish control, the Castillo de San Marcos was erected for safety purposes after a brutal raid by an English privateer. But that's not all there is to see in this historic small town. You can also visit Ponce de Leon's Fountain of Youth Archeological Park, St. Augustine Beach, and George Street.
Stay Here: Romantic Cabin. Check Rates: Airbnb.com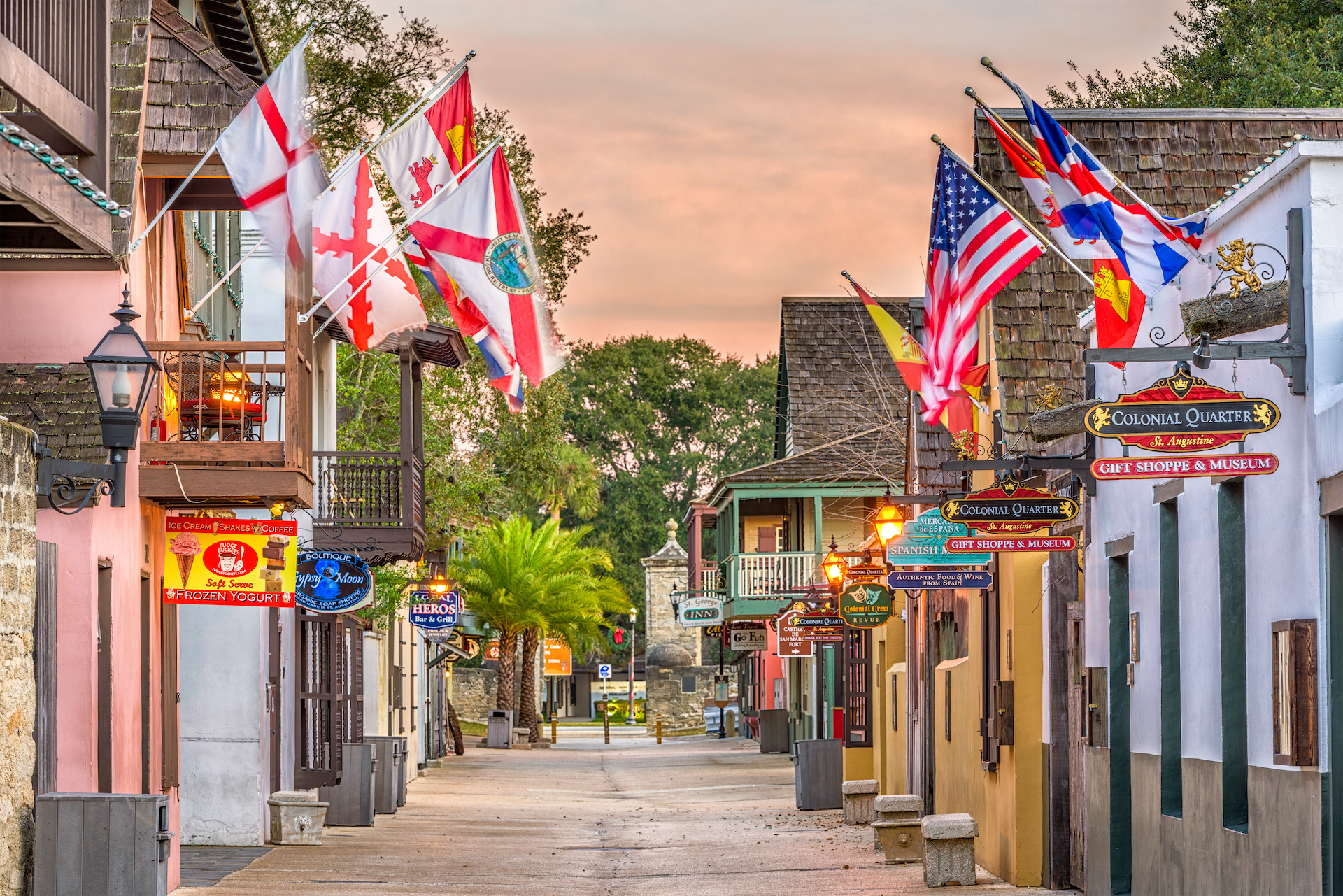 Solvang, California
Solvang, California is definitely one of the most unique small towns in America. Overflowing with Danish culture, Solvang makes it feel like you've traveled all the way to Denmark without leaving the U.S.
At the beginning of the 20th century, Danish immigrants flooded to America. One of the many places that they settled was in a little patch of land on the West Coast of the U.S.: Solvang.
Today, visitors to Solvang can visit five windmills, spot The Little Mermaid Fountain (a replica of the one in Copenhagen), stroll through hundreds of boutique shops, sample an assortment of beers and wines, and dine on traditional Danish fare.
Stay Here: French Countryside Casita. Check Rates: Airbnb.com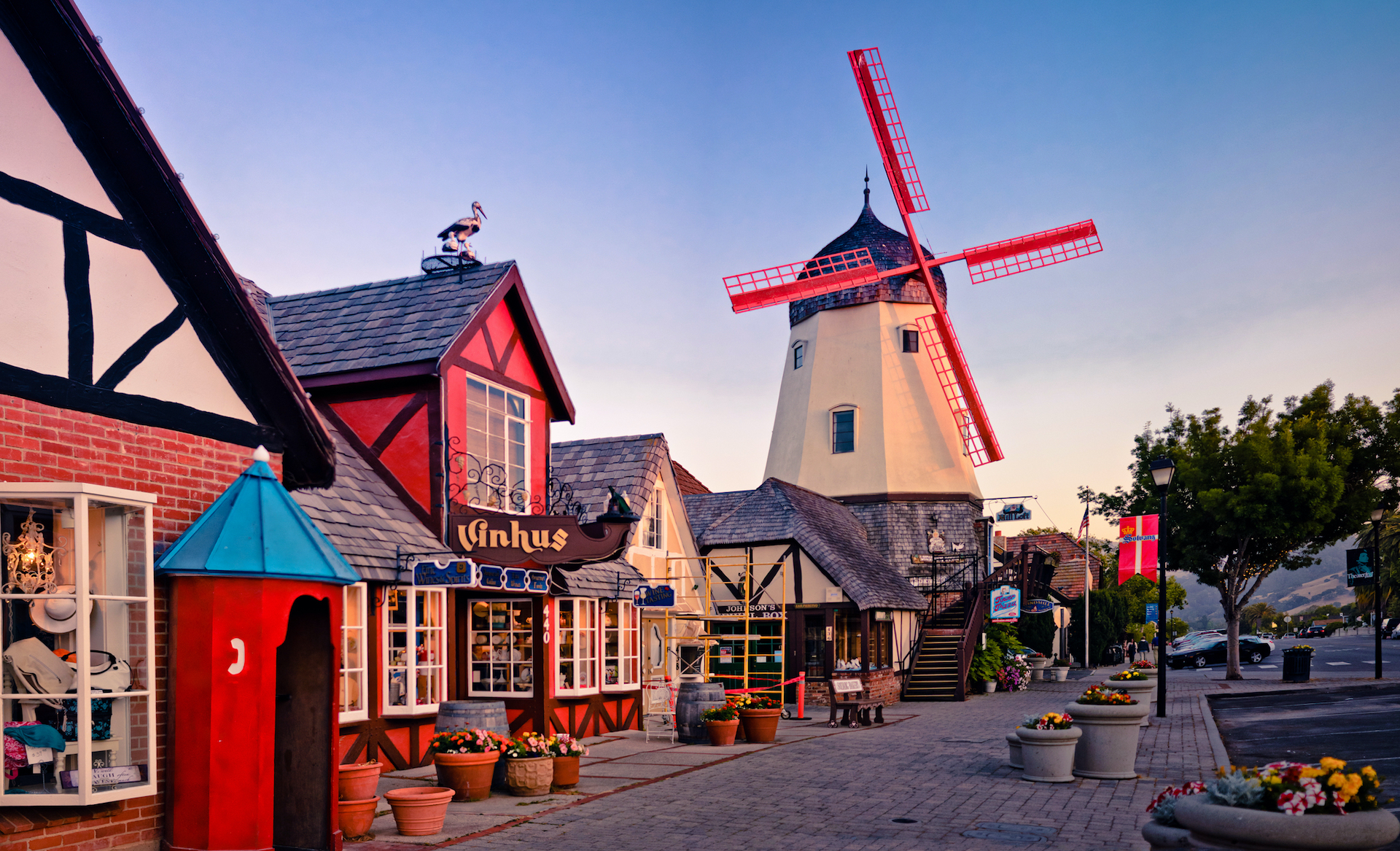 Helen, Georgia
While Solvang shows off its Danish roots, Helen, Georgia boasts its German roots. This town many be the tiniest one on this list, with a population of just over 500 people. Yet despite its small population size, it is one of the most visited towns in the state! It is easily one of the cutest small towns in the south!
If you want to get your fill of German vibes, stroll through downtown Helen. The entire town is packed with Bavarian-style buildings, including the Alpine railway museum at Charlemagne's Kingdom and the sweet treat-filled Hansel & Gretel Candy Kitchen.
As if this wonderful burst of culture was not enough, Helen is also home to beautiful bits of nature. Peek at the double cascades of Anna Ruby Falls, go tubing down the Chattahoochee River, and even zipline through the treetops.
Stay Here: Riverfront Condo With Balcony. Check Rates: Airbnb.com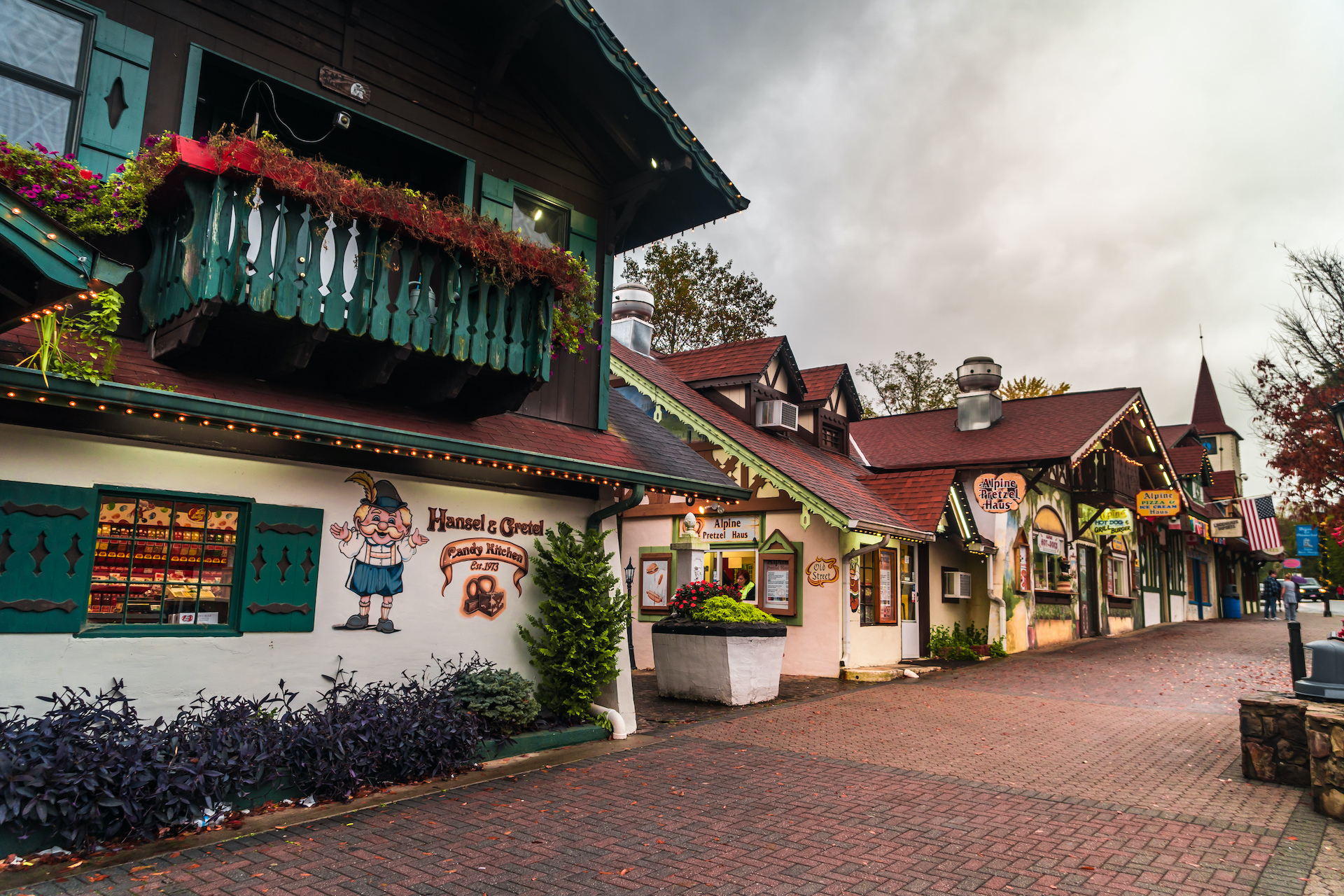 Bar Harbor, Maine 
Situated along Maine's coastline, Bar Harbor is often visited just because it's close to Acadia National Park. But honestly, Bar Harbor, Maine deserves to have a trip of its own – or at least its own day on a Maine road trip.
In addition to the breathtaking landscapes of Acadia National Park, Bar Harbor has so much to offer. Catch the sunrise from the shore path at Agamond Park, enjoy a relaxing boat tour, and take a whale watching tour.
Stay Here: Lighthouse Retreat. Check Rates: Airbnb.com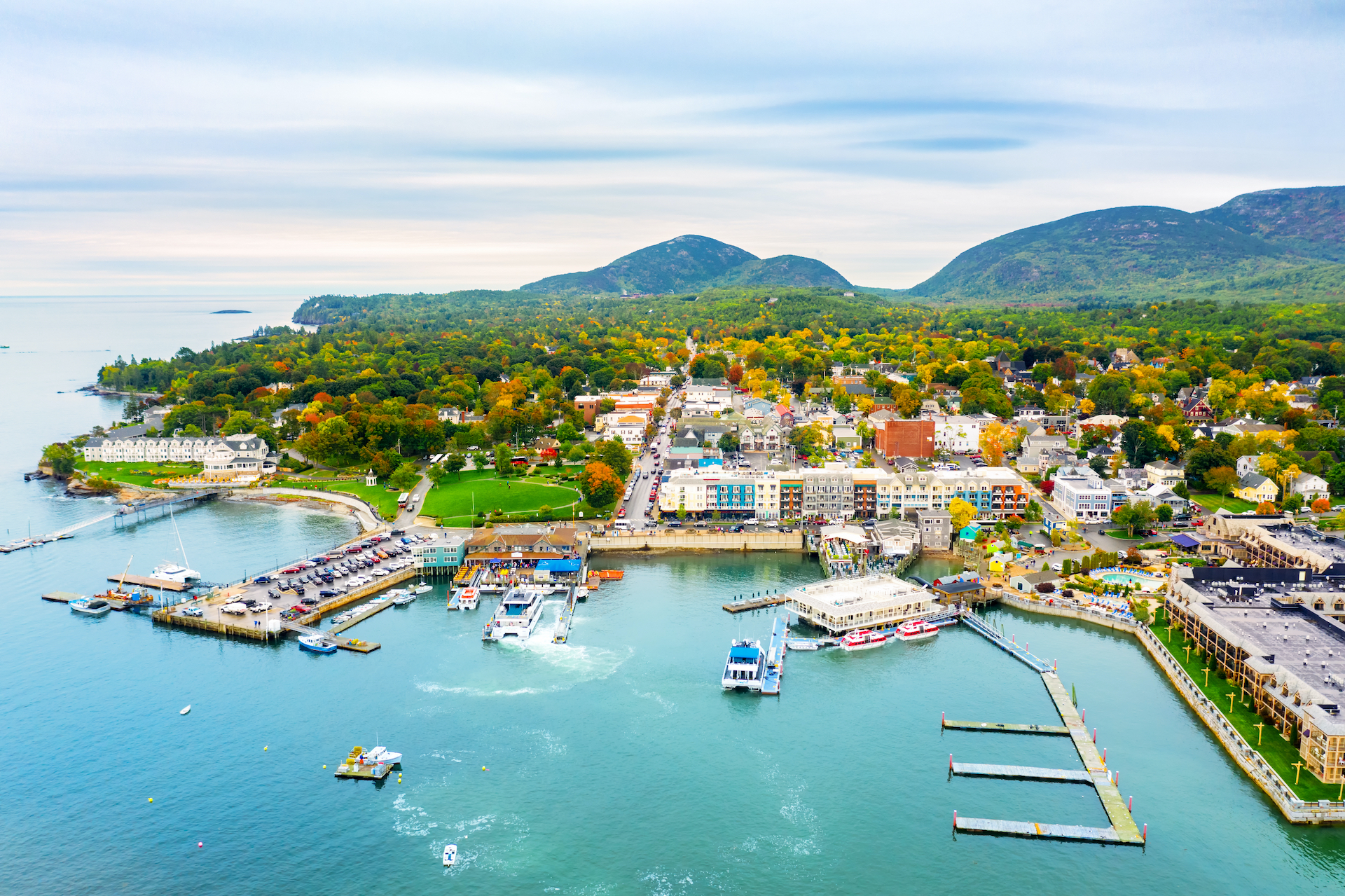 Sedona, Arizona 
If you're in Sedona, Arizona, whether it is for a few days or as a stop on an Arizona road trip, there's a good chance that you're there for the nature. But the landscape of Sedona is nothing like the snowcapped mountains of Estes Park or the oceanfront beauty of Bar Harbor, Maine. It's something special. Between its bright red rock formations and hidden historic gems, Sedona is one of the best small cities in America.
While in this small town, be sure to tackle one of the main Sedona hiking trails to get up close to the bright red landscape. The hikes range in difficulty, but for the most adventurous travelers, I highly recommend hiking to the stunning Devil's Bridge.
But hiking is far from the only thing you can do in this amazing town. Visit the breathtaking Church of the Holy Cross, wander through the ancient Palatki Ruins, and take a drive on the Red Rock Scenic Byway.
Stay Here: Sedona's Best Casita. Check Rates: Airbnb.com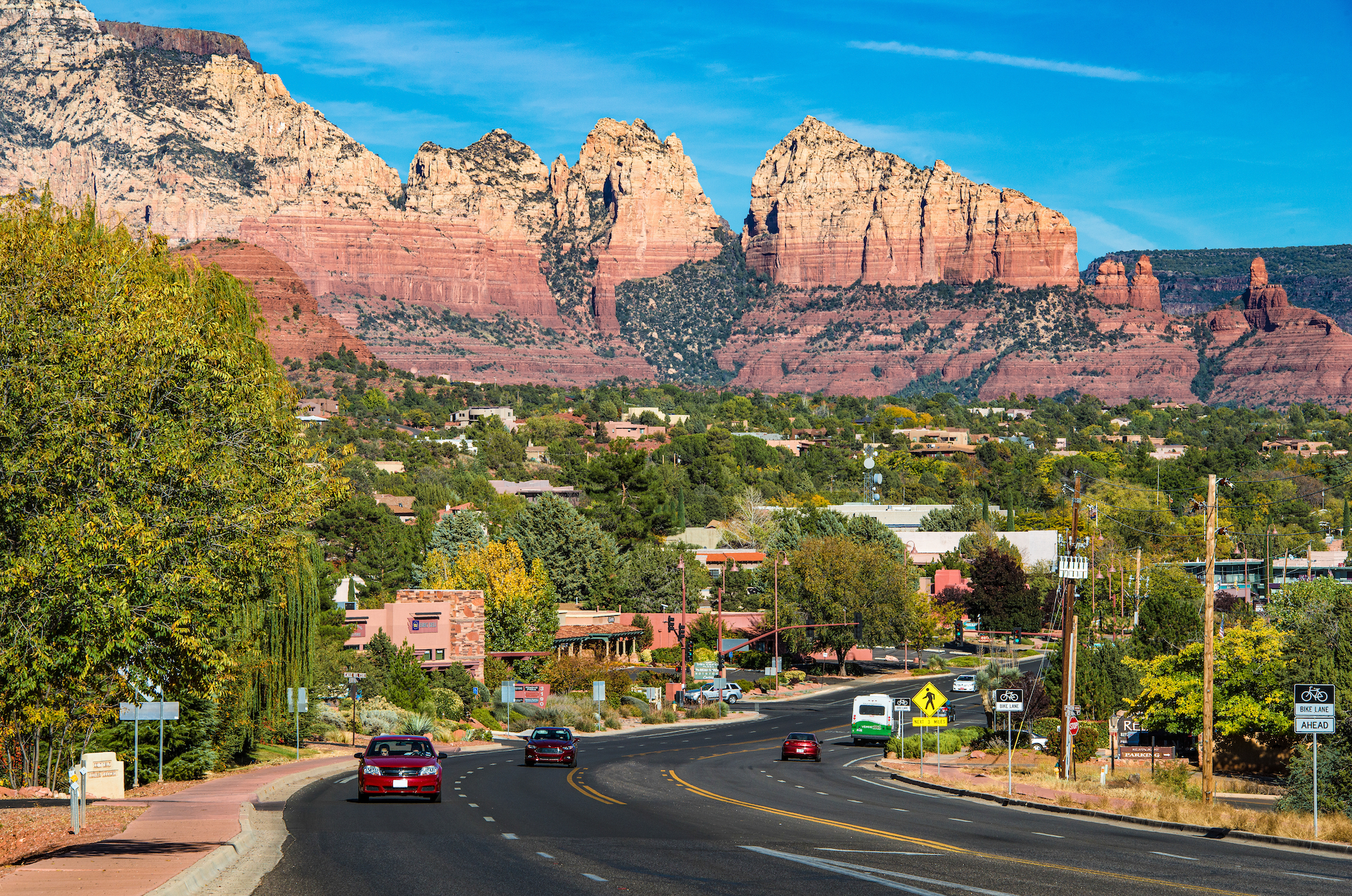 Eureka Springs, Arkansas
Eureka Springs, Arkansas markets itself as a tiny town with something for everyone. And, despite its small size of less than seven square miles, that advertising is not wrong.
Go underground into the Cosmic Cavern. Pay a visit to the popular Quigley's Castle. Shop for historic heirlooms or sparkling motorcycles. Appreciate the otherworldly architecture of Thorncrown Chapel. Take a few pictures of the Christ of the Ozarks statue. Or fill your belly with tasty dishes from cuisines all around the world.
Bottom line: No matter who you are and where your interests lay, you'll find something that you enjoy in Eureka Springs.
Stay Here: Secluded Lake View Cabin. Check Rates: Airbnb.com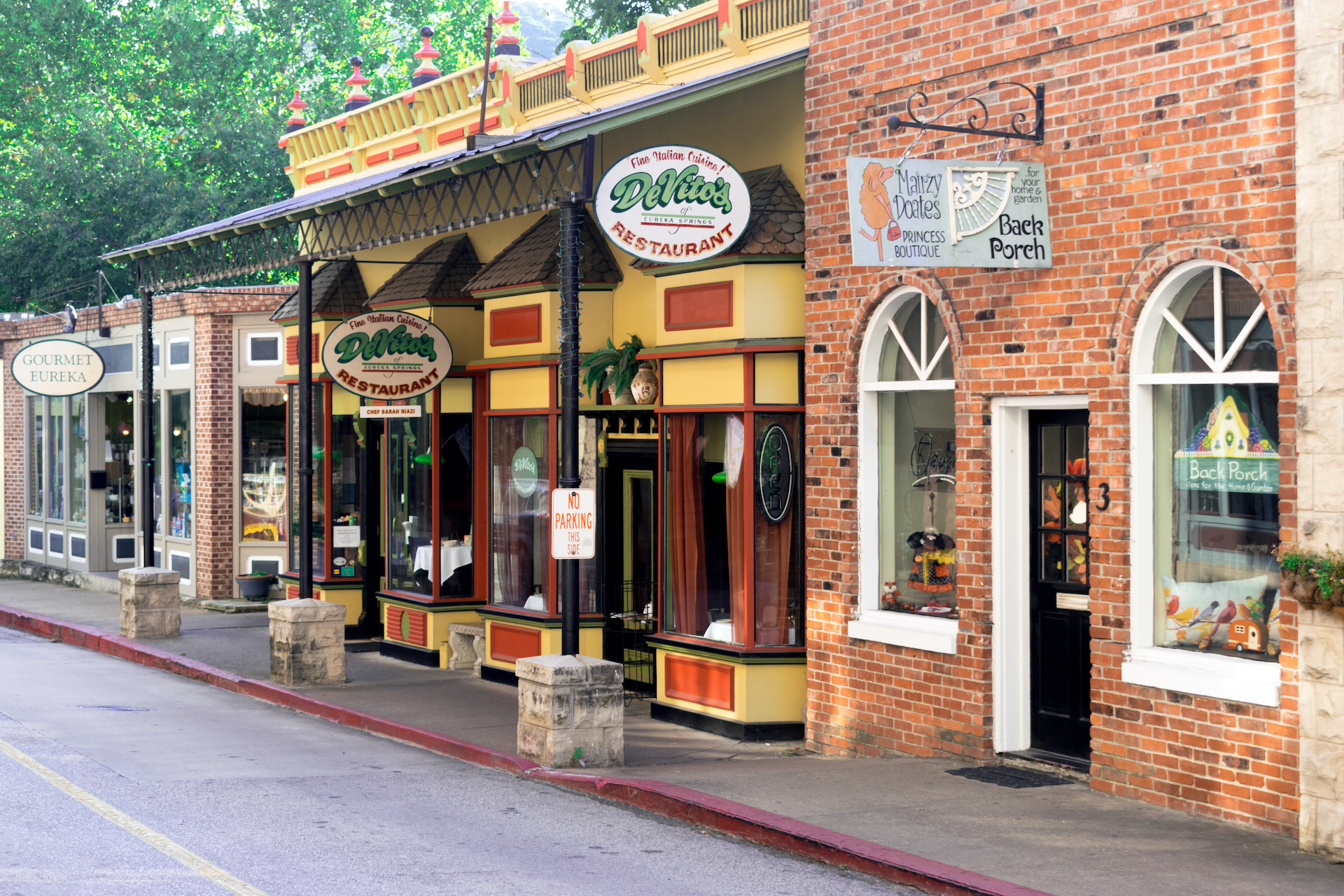 Carmel-by-the-Sea, California
California is filled with some of the best small towns in America, and Carmel-by-the-Sea is one of them. Simply referred to as Carmel, this little oasis is located just two hours south of the bustling city of San Francisco.
Carmel-by-the-Sea is perfect for a relaxing getaway. Take in the beautiful sunset at Carmel Beach, wander the plant-laden trails of Point Lobos State Reserve, savor California-grown wines, and simply walk around the adorable village. 
Stay Here: Wine Country Treehouse. Check Rates: Airbnb.com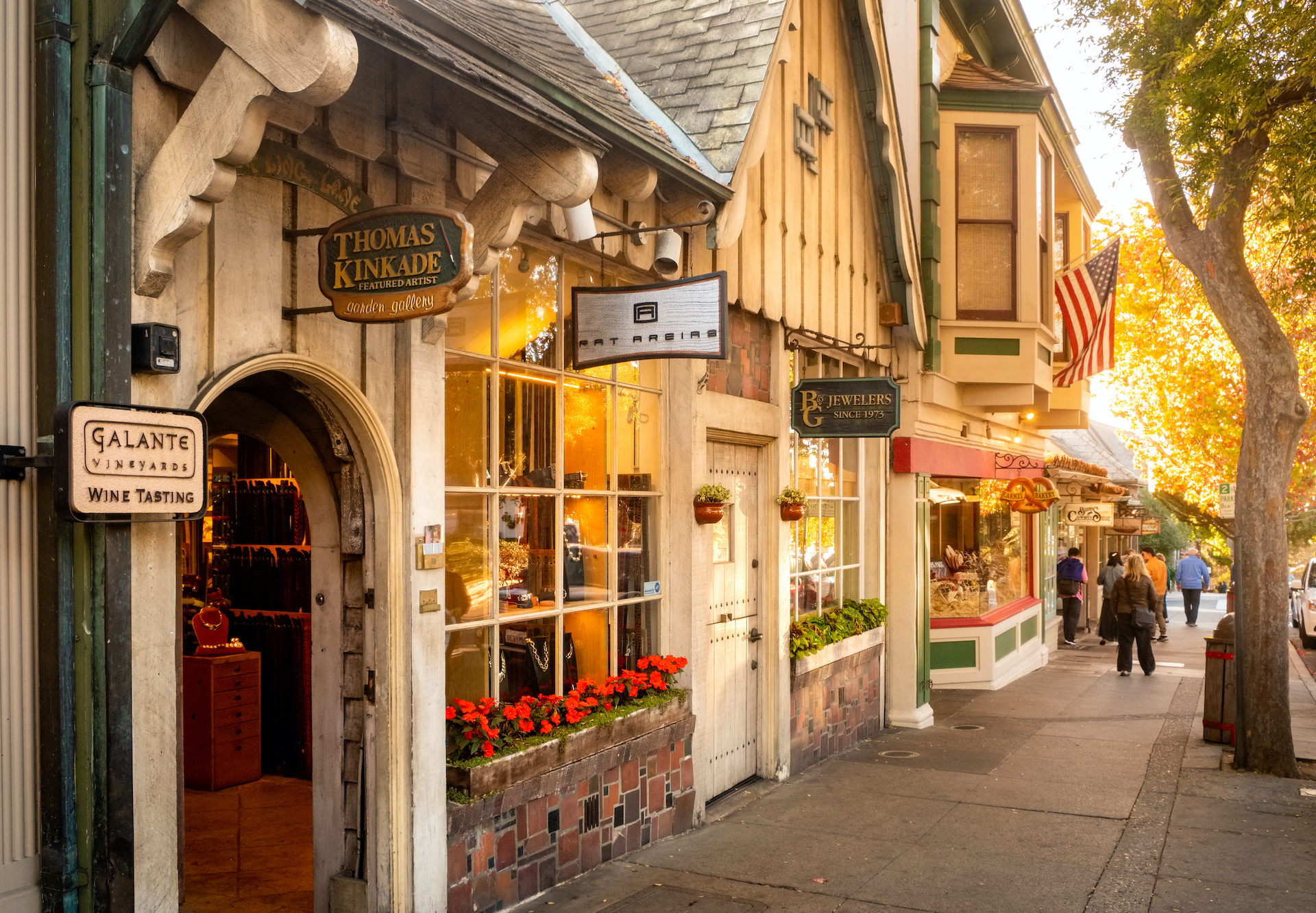 Kennebunkport, Maine
In the warm summer air, Kennebunkport, Maine is a dream! As a matter of fact, the Bush family is known for its frequent visits to this tucked away town.
Despite being so far north, Kennebunkport is filled with golden sand beaches, including Arundel Beach and Goose Rocks Beach. As a matter of fact, this little town basically revolves around the water. Check out the fishing area of Cape Porpoise, take a boat tour, and pop by Nubble Lighthouse.
Stay Here: Cozy Cottage By The Beach. Check Rates: Airbnb.com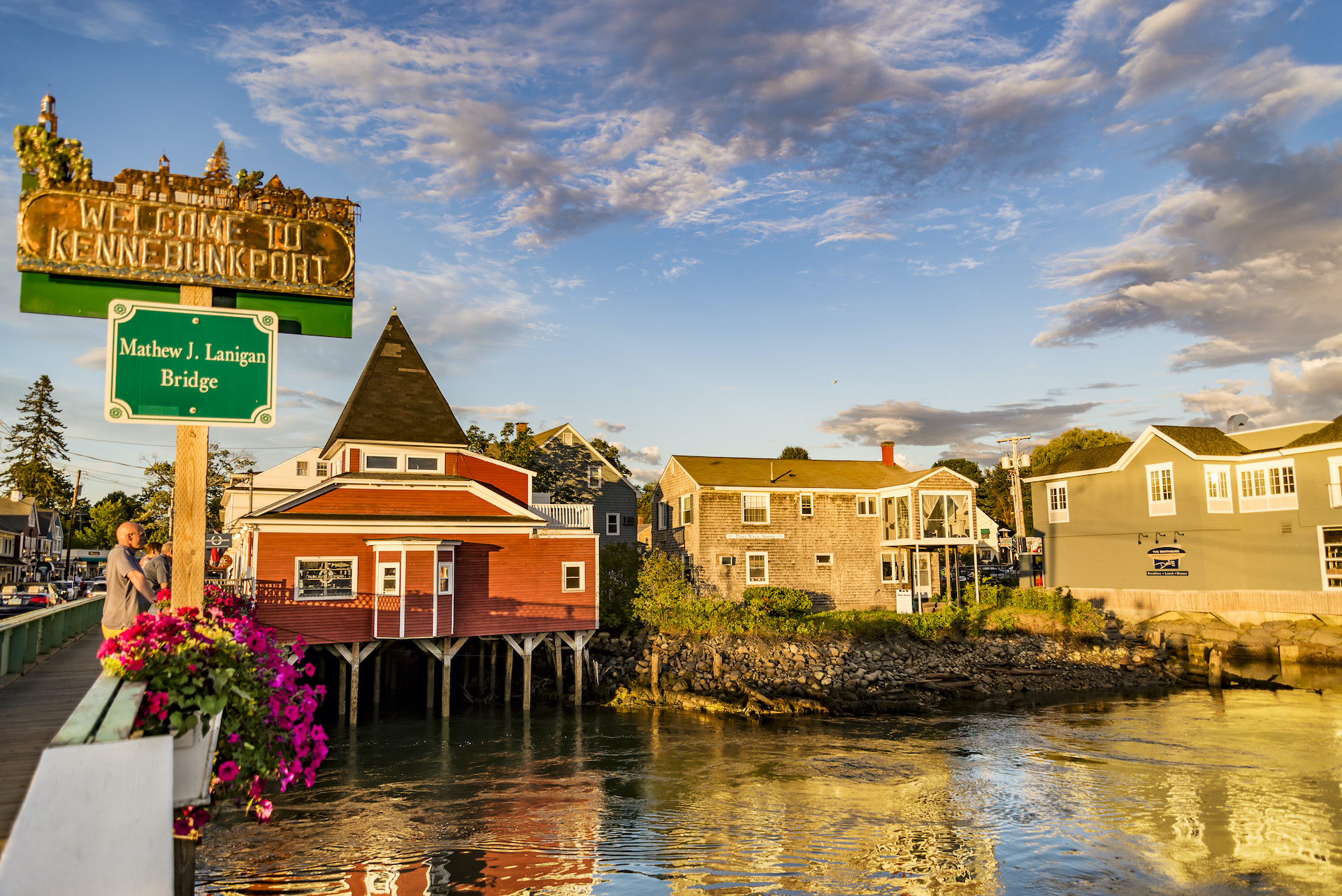 Littleton, New Hampshire
Littleton, New Hampshire is a town filled with child-like joy. Home to the world's longest candy counter and a famed statue of a smiling girl, you'd be hard-pressed to find someone in Littleton without a smile on their face.
Chutters candy store in Littleton holds the title of the world's longest candy counter at a whopping 112-feet long. Basically, if you have a type of candy in mind, there's a good chance that you'll find it at Chutters. As for the statue of the smiling girl, it depicts a fictional character named Pollyanna Whittier, who always looks on the bright side of life.
Stay Here: Cozy Treehouse. Check Rates: Airbnb.com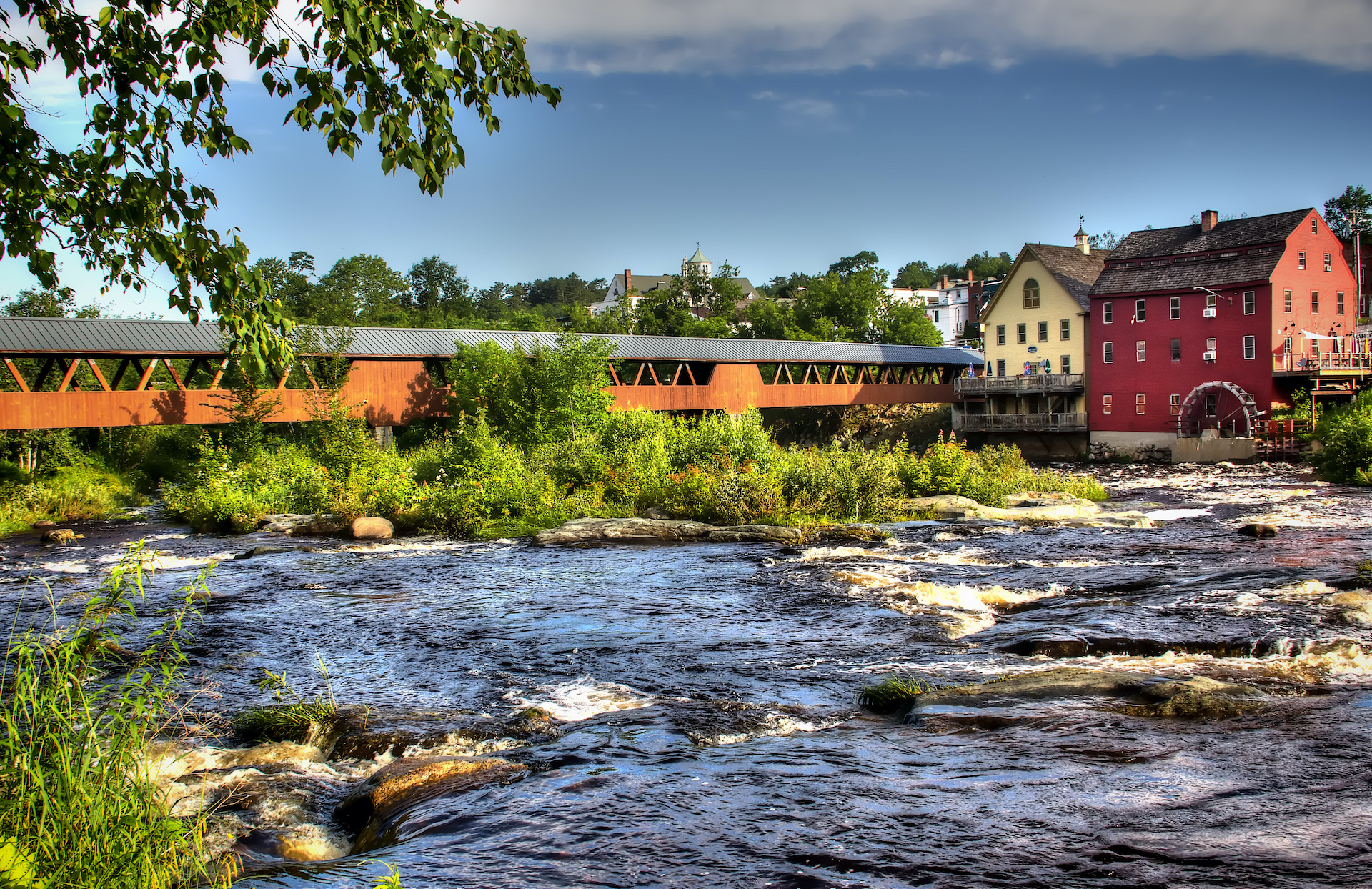 Taos, New Mexico
Taos, New Mexico is definitely one of the most special small towns in America. Home to some of the most well-preserved Native American architecture and culture, there really is nowhere else like Taos.
There are a bunch of quick attractions to see in Taos, making is perfect for a New Mexico road trip stop, weekend trip, or day trip. Stare in awe at the adobe dwellings of Taos Pueblo, wander around the Historic Taos Plaza, peek at the many art museums, and pay a visit to the Rio Grande Gorge Bridge.
Stay Here: Secluded Boho Adobe. Check Rates: Airbnb.com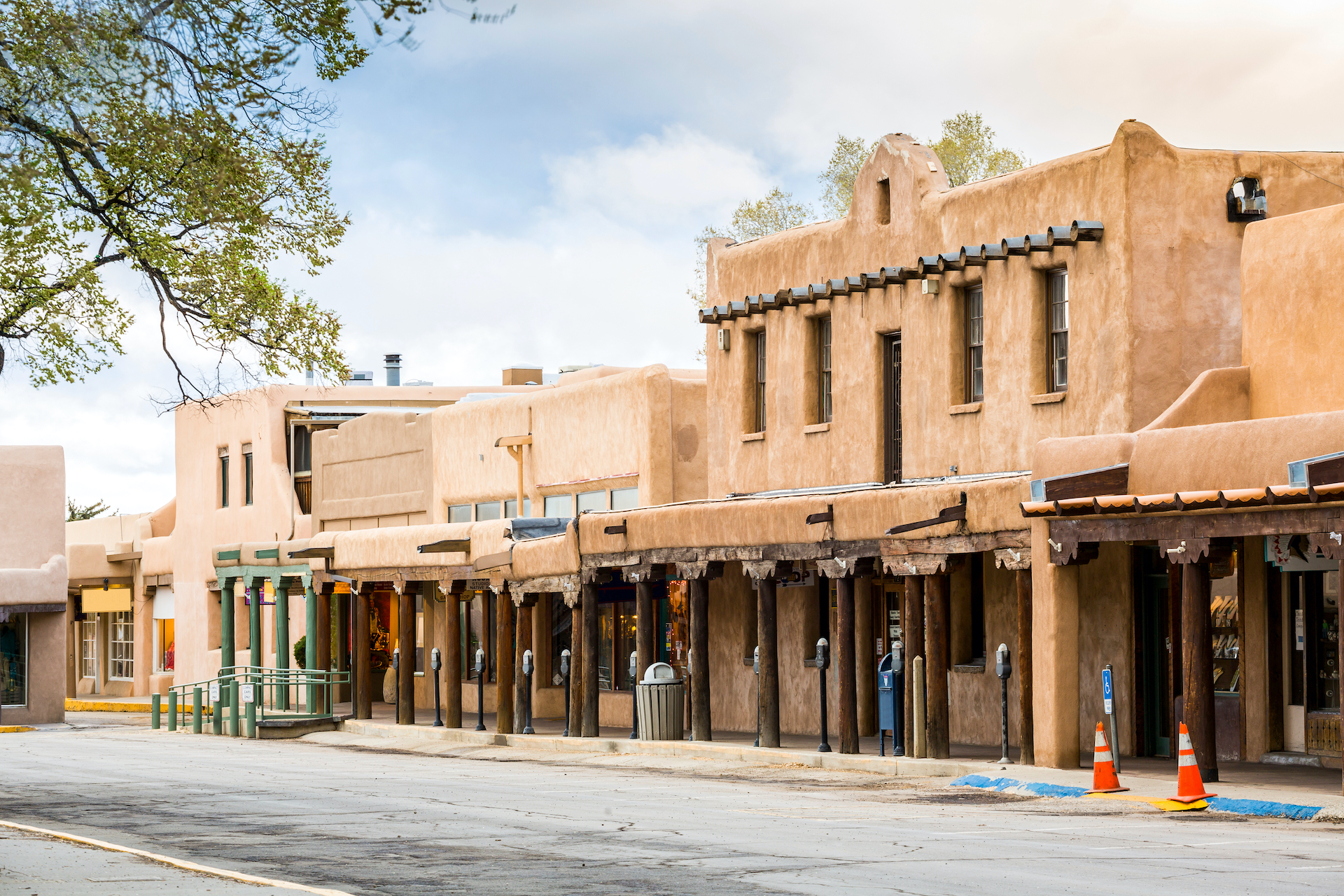 Montpelier, Vermont
Despite being the capital city of Vermont, Montpelier has a population of less than 8,000 people, making it worthy of being on this list of the small towns in America. And its greatest attractions are two of the best things: food and nature.
The food scene in Montpelier is filled with delightful sweet treats. With the Ben & Jerry's Factory, an apple cider mill, and all of the maple syrup you could dream of, Montpelier is the perfect small town in the U.S. for those with a sweet tooth.
If you'd prefer the nature aspect of Montpelier, head to the granite quarry known as the Rock of Ages or the towering mountain known as the Camel's Hump.
Stay Here: Cozy Log Cabin. Check Rates: Airbnb.com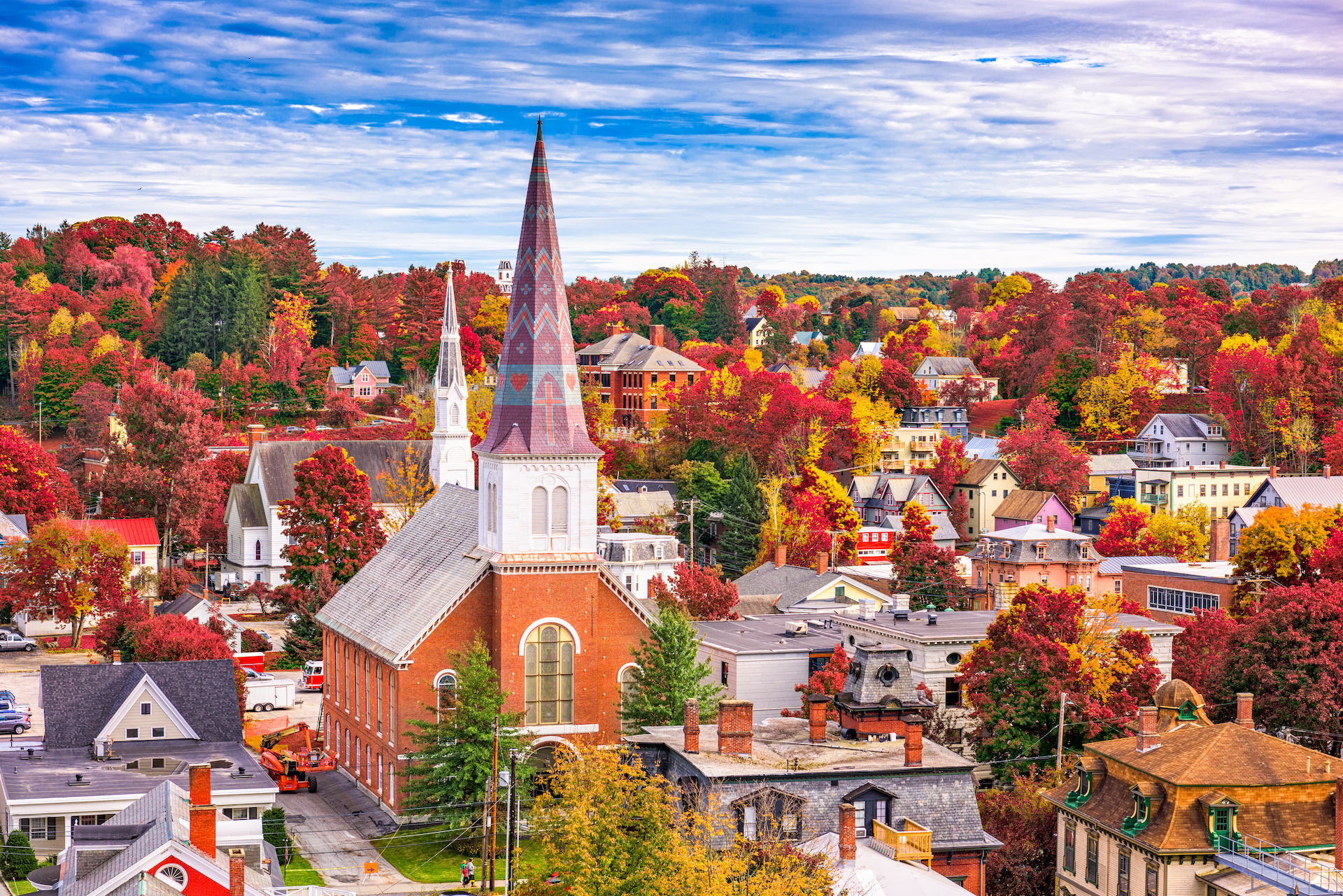 Hanapepe, Hawaii
The tiny town of Hanapepe is lovingly referred to as the biggest little town on Kauai, Hawaii. Boasting just a single square mile of land, Hanapepe is packed with foodie adventures and cultural gems.
While in Hanapepe, be sure to indulge in a scoop of flavor-packed ice cream from Lappert's Hawaii, dine on exquisite yet comforting Japanese cuisine at Japanese Grandma's Cafe, and treat yourself to tropical cookies from Kauai Kookie. As the for the history and culture, face your fears on the Hanapepe Swinging Bridge, pick up some local titles at the Talk Story Bookstore, and wander through the many art galleries on Hanapepe Art Night.
Stay Here: Romantic Garden Cottage. Check Rates: Airbnb.com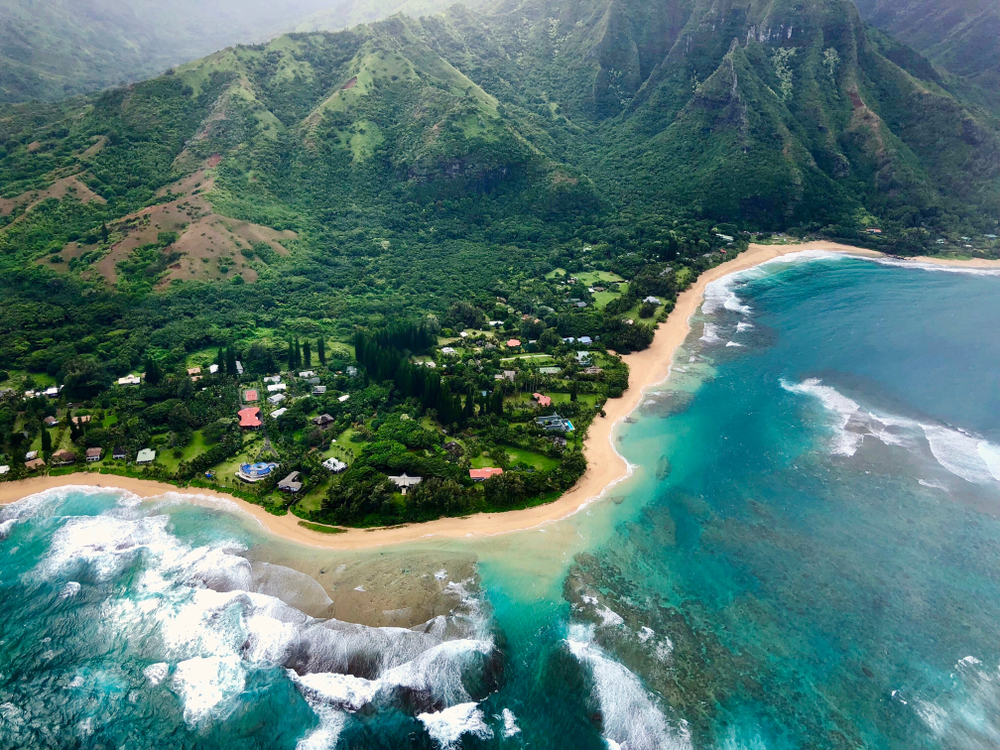 Cannon Beach, Oregon
The entire state of Oregon is filled with some of the cutest towns in America. One of those towns is Cannon Beach. Situated along Oregon's coastline, this tiny town is perfect for ocean lovers.
The most popular thing to do in Cannon Beach is pay a visit to Haystack Rock. This towering rock formation in the Pacific Ocean marks one of the best places to explore tide pools in the area. As a matter of fact, it's not uncommon to see a colorful variety of starfish in these shallow tide pools!
Besides scouring the tide pools at Haystack Rock for sea creatures, you can also pop by Ecola State Park, find the waterfall at Hug Point, and hike around Oswald West State Park.
Stay Here: Charming Cottage. Check Rates: Airbnb.com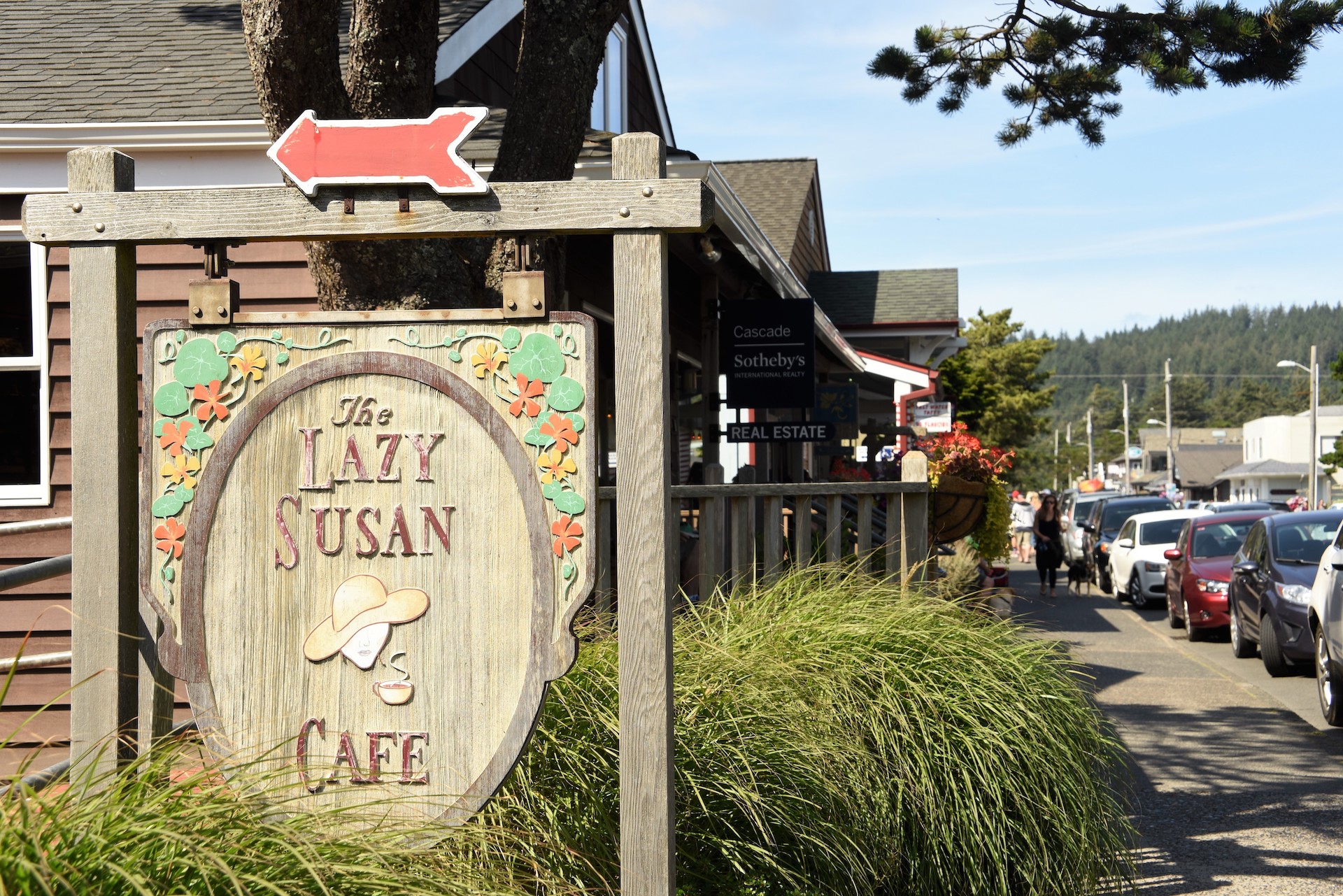 Whitefish, Montana
Whitefish is a popular Montana road trip itinerary stop, but one could easily spend a few days in this classic American small town.
Just picture it: You stay at a quaint, cozy bed and breakfast. You wake up slowly, taking in the view of the water while savoring a warm cup of coffee in a cute, homey mug.
When you finally convince yourself to get dressed and leave your lodging, you wander the town, popping by the Whitefish Downtown Farmer's Market and stopping inside the local shops. You head out to the marina to enjoy the water or venture just out of town to Glacier National Park. And as the day finally comes to an end, you pick one of the town's many fantastic restaurants before heading back to your bed and breakfast for the night.
Stay Here: Classic Sleek A-Frame. Check Rates: Airbnb.com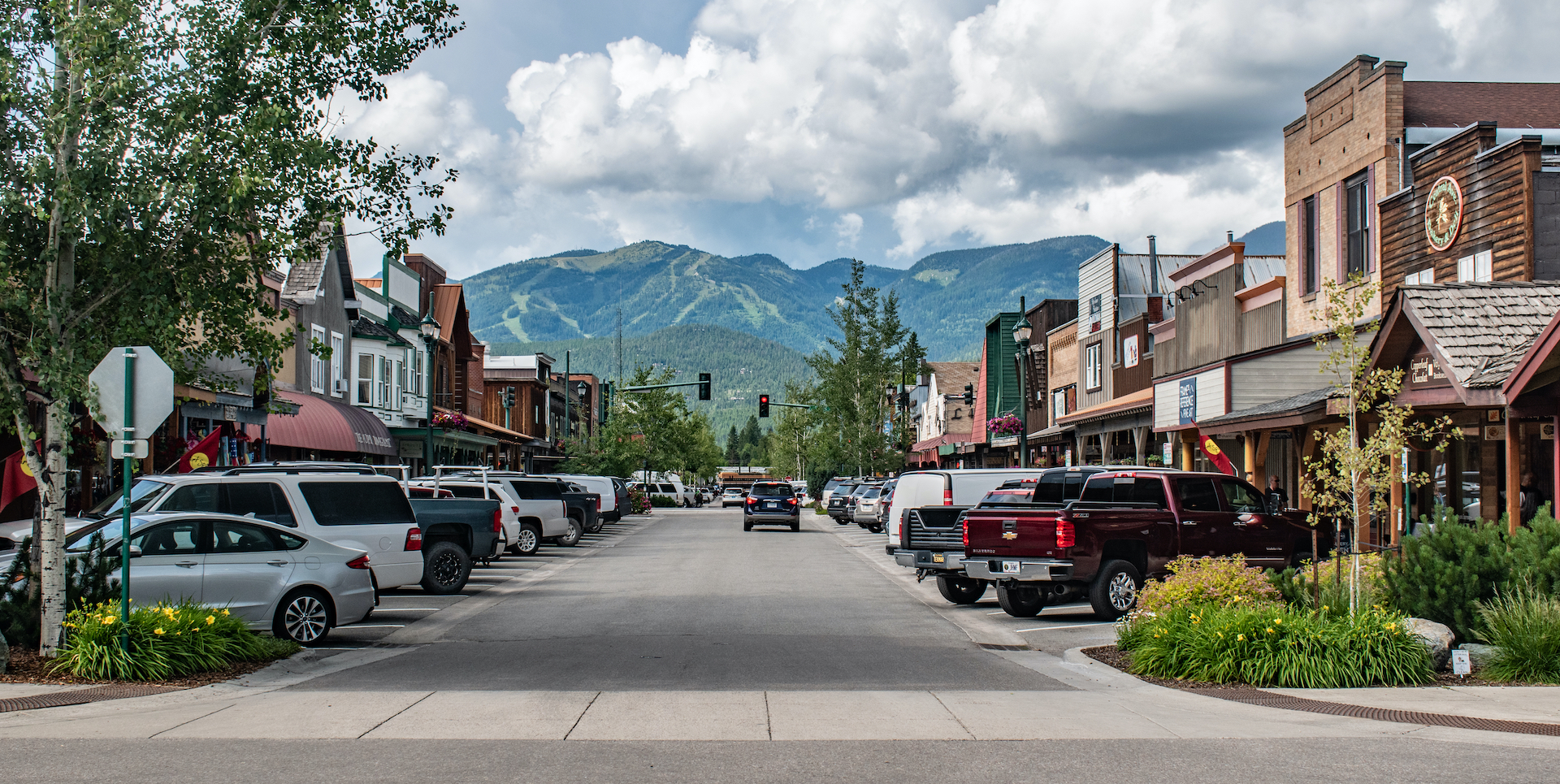 Moab, Utah
Moab, Utah arguably might be one of the most beautiful towns in America. While this small town has a population of just over 5,000 people, it's home to two national parks: Arches National Park and Canyonlands National Park.
Of the two national parks, Arches is more famous. Known for its thousands of natural sandstone arches, this national park is a popular stop on both Utah road trips and American Southwest road trips. Out of all of the arches, Delicate Arch is the most famous, but there are quite a few other arches and hikes in Arches National Park that are worth the effort.
Nearly as famous as Arches National Park is Canyonlands National Park. You might recognize it from the famous Horseshoe Canyon. This national park is known for its dramatic landscapes filled with rock formations known as needles shooting into the sky.
There are, of course, other things to do in Moab besides these two national parks, but most of them are nature-related as well. Hike to Faux Falls, do a little stargazing, or swim at Ken's Lake.
Stay Here: Redrock Teardrop Trailer. Check Rates: Airbnb.com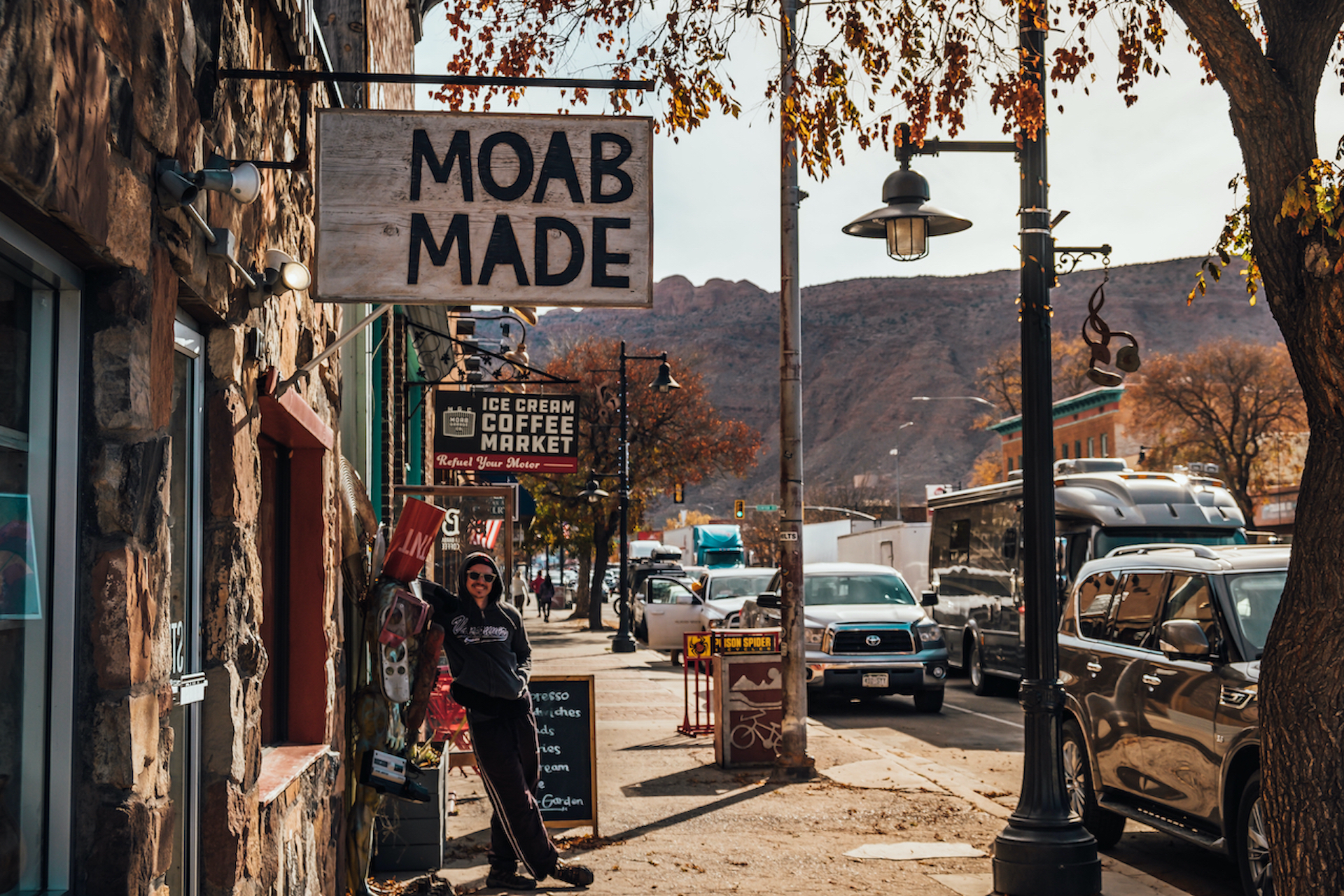 We hope you've enjoyed this list of small towns in America! There's nothing quite like spending time in a tucked away town. These hidden gems are honestly some of the most beautiful towns in America. Feel free to ask us any questions you may have or tell about your visits to these small towns in America in the comments below!