Are you looking to stay at an all-inclusive resort in the USA? Great! We've got you covered!
These all-inclusive resorts are perfect for a relaxing vacation alone, or a vacation for the whole family. Each of these resorts brings its own flare that will have packing your bags after reading!
Whether you're dreaming of the Overwater Bungalows in Jamaica or perhaps a tour of some natural hot springs in California, we've found all-inclusive resorts across America that will make your adventure even better!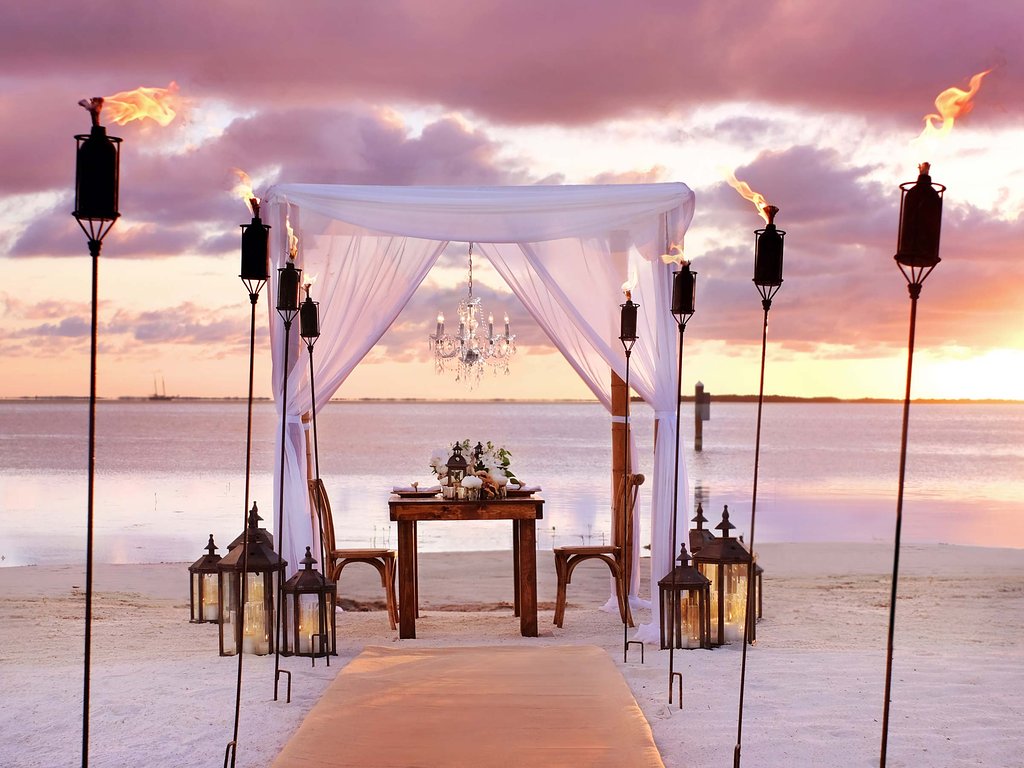 11 Dreamy All-Inclusive Resorts In The USA
Miraval Resort and Spa Tucson, Arizona
The Miraval Resort and Spa Tucson is easily one of the dreamiest all-inclusive resorts in the USA.
The Miraval Resort and Spa Tucson has 3 outdoor pools and a spa that is calling your name! To top it off, there is a poolside bar for all your drink needs while you lounge in the pool. It is truly one of the best luxury hotels in the USA!
The views from the resort are even better. You have the perfect mountain views of Arizona and a gorgeous view at the outdoor breakfast area that you'll get to enjoy while you're there! After breakfast, you'll have to check out their full-service spa and get the massage of your life.
The Miraval Resort and Spa also has a coffee shop, 24-hour gym, and horse riding, so you'll always have something to do during your stay! And we can't leave out the garden! However, you'll want to leave the kids at home because this resort requires all visitors to be at least 18 years old.
The garden area at the Miraval Resort and Spa provides the perfect place to take a stroll and enjoy the outdoors. The garden's gorgeous surroundings make it a hotspot for visitors to go out and enjoy the resort's view.
Once you get here, you'll never want to leave!
Check Rates Here hotels.com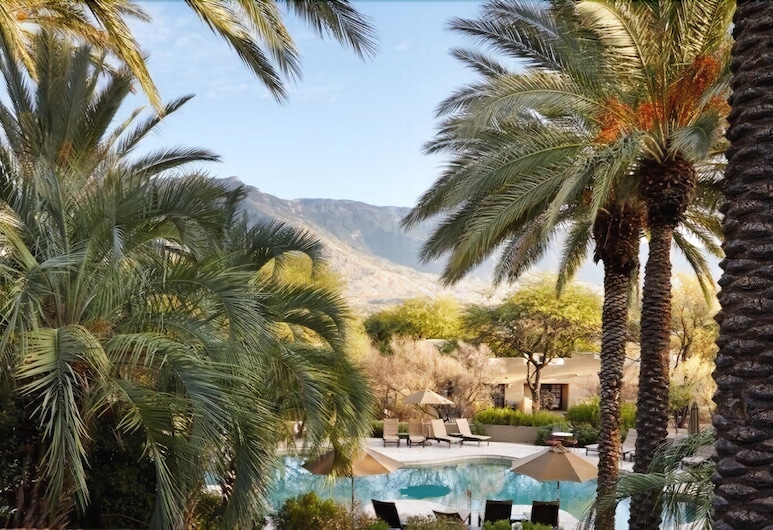 Bungalows Key Largo, Florida
Located in Florida, the Bungalows Key Largo is the perfect all-inclusive resort in the USA for a beach getaway!
This adult-only resort in the USA is a great place to gather all your friends and have a relaxing water-filled vacation. The Bungalows Key Largo have a ton of exciting water sports activities to offer!
Some of the activities you can choose from are kayaking and paddle boarding. But by far, the most exciting is the ability to borrow their snorkeling gear and head out into the water!
The resort also offers daily yoga and exciting nightlife experiences. The Bungalows Key Largo have movie nights, and even more exciting, they have themed dinners. So we hope you're ready to get themed up!
If the beach and water activities weren't enough to entice you, this resort also offers free WiFi to guests, but we hope you've left the work at home and come ready to enjoy a relaxing vacation!
Check Rates Here booking.com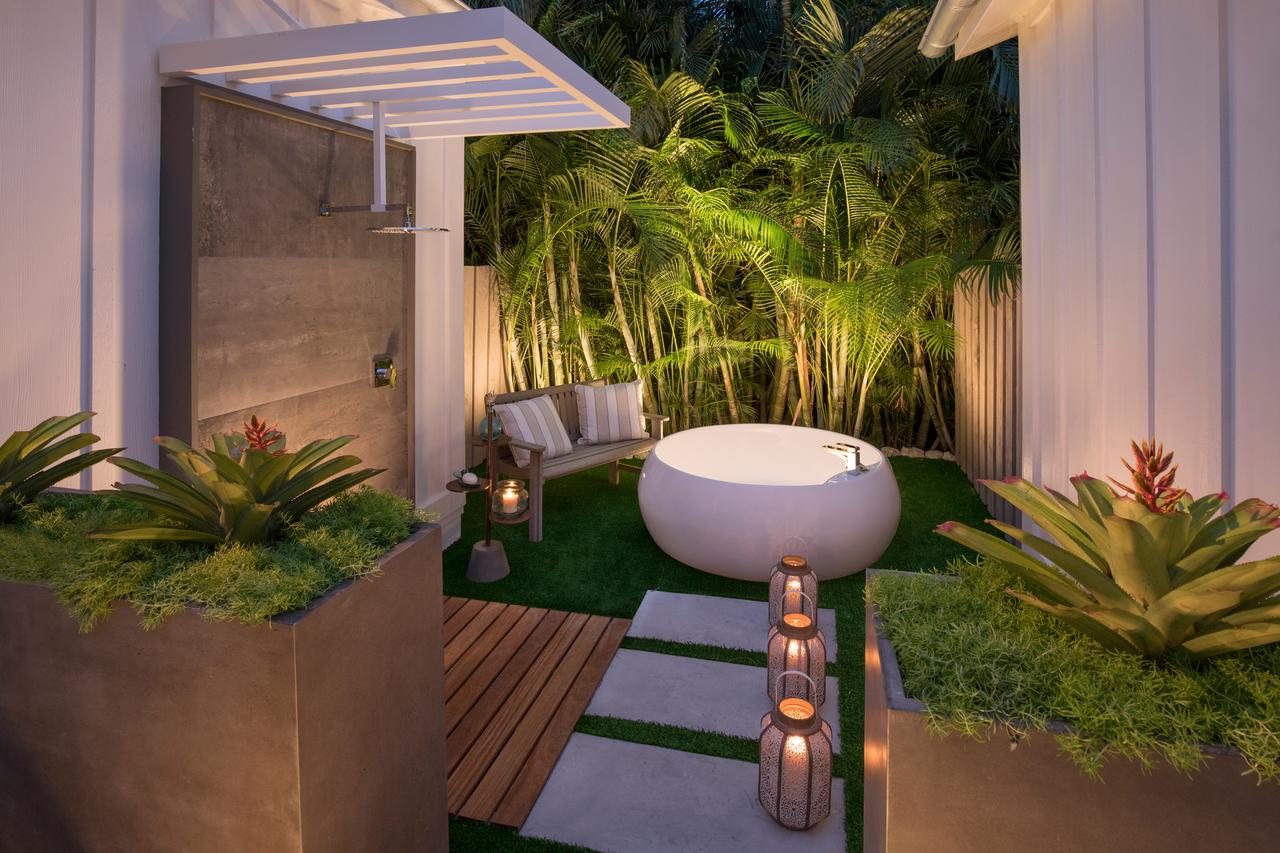 Miraval Austin, Texas
The Miraval Austin is a great all-inclusive resort to go to when you are looking for a wellness retreat!
This resort overlooks Lake Travis in Austin, Texas and provides the backdrop to the most relaxing retreat. One of the best aspects of this resort is their commitment to wellness. They have wellness counseling sessions, lectures, and numerous activities that can help promote self-wellness.
They have relaxing full-service spa options as well as beautiful outdoor activities to get you out and moving! Some of their options include nature walks or hikes, and they even have yoga and meditation classes. There are multiple all-inclusives in Texas, and this is one of my favorites!
Miraval Austin also has other activities that will make you want to extend your stay. You can enjoy some of the physical activities like rock climbing or agility challenge courses, or you can enjoy some of the less physical activities!
You can grab a seat at the chef's table for brunch and see where and how the magic happens, or you can join a wine-tasting series of Texas wines. One of the more popular culinary activities is the charcuterie board-creating session!
No matter what activity you do during your stay, you'll want to come back for more!
Check Rates Here tripadvisor.com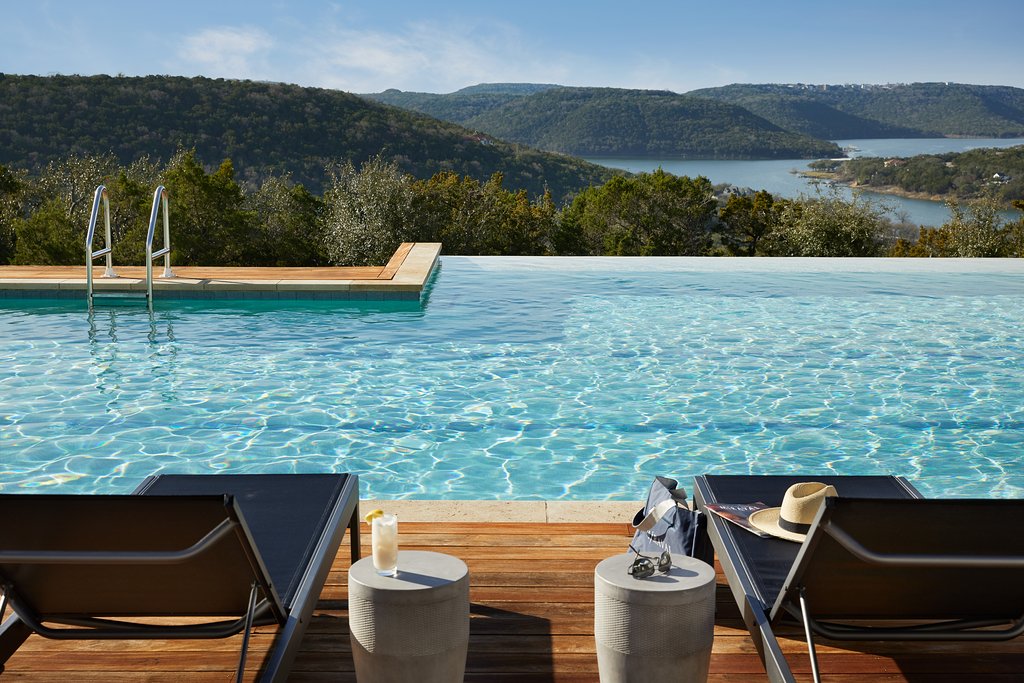 Twin Farms, Vermont
Twin Farms is located in Barnard, Vermont and is one of the more serene all-inclusive resorts in the USA.
One of the best aspects of this resort is the private art collection they have that you can walk and visit during your stay. This resort is truly full of beauty, inside and out.
The outside has a view full of trees and during the fall, the colors really pop. They provide the perfect backdrop to all of your trip photos. There is also a tennis court outside for guests to use, and even more exciting, biking trials that allow you to explore the grounds in their fullness.
The inside gives you a cabin feel with wooded walls and exposed brick fireplaces. You'll feel so cozy inside, you may not want to leave!
They offer gourmet picture-perfect food during your entire visit! You won't go hungry and you'll see the beauty that you see outside on each and every plate inside.
You might want to start packing your bags for Vermont!
Check Rates Here tripadvisor.com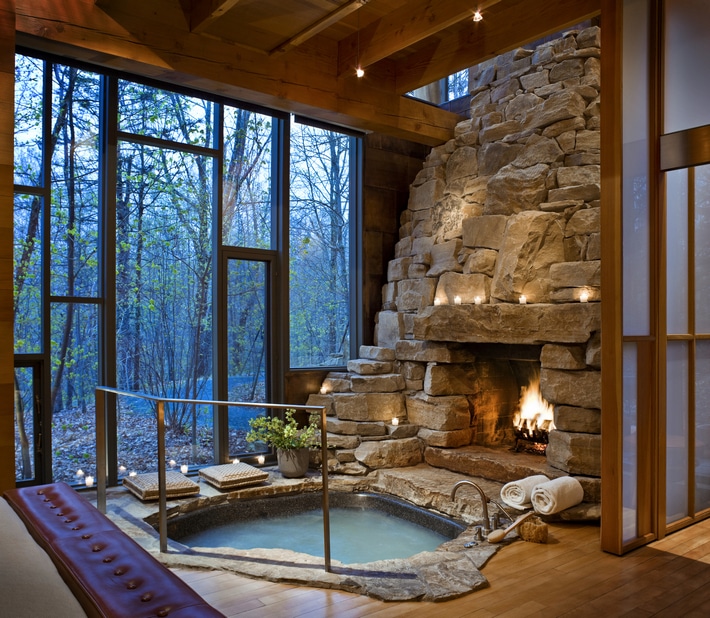 The Ranch At Rock Creek, Montana
The Ranch at Rock Creek is located in Montana and is one of the best winter getaways at one of the all-inclusive resorts in the USA.
During the winter, this all-inclusive resort offers various outdoor activities that will keep you busy during your entire trip. They have snowmobiling and snowshoeing to offer guests. But it doesn't stop there, they also have horse-drawn sleigh rides! What could be more exciting than that?
They also have activities for guests that come in the spring, summer, or fall. For those warm, sunny days they offer disc golf and horseback riding. You can also try your hand at fly fishing.
You can even take a photography class to work on your skills and then take marvelous pictures of your surroundings to take back and show your friends and family!
If you're wanting to just lay back and relax, they have outdoor swimming pools, and a hot tub to help feel relaxed after a day of outdoor activities!
The kids can come for this trip, as they have a Little Grizzlies Kid's Club to keep the little ones busy during your stay!
Check Rates Here tripadvisor.com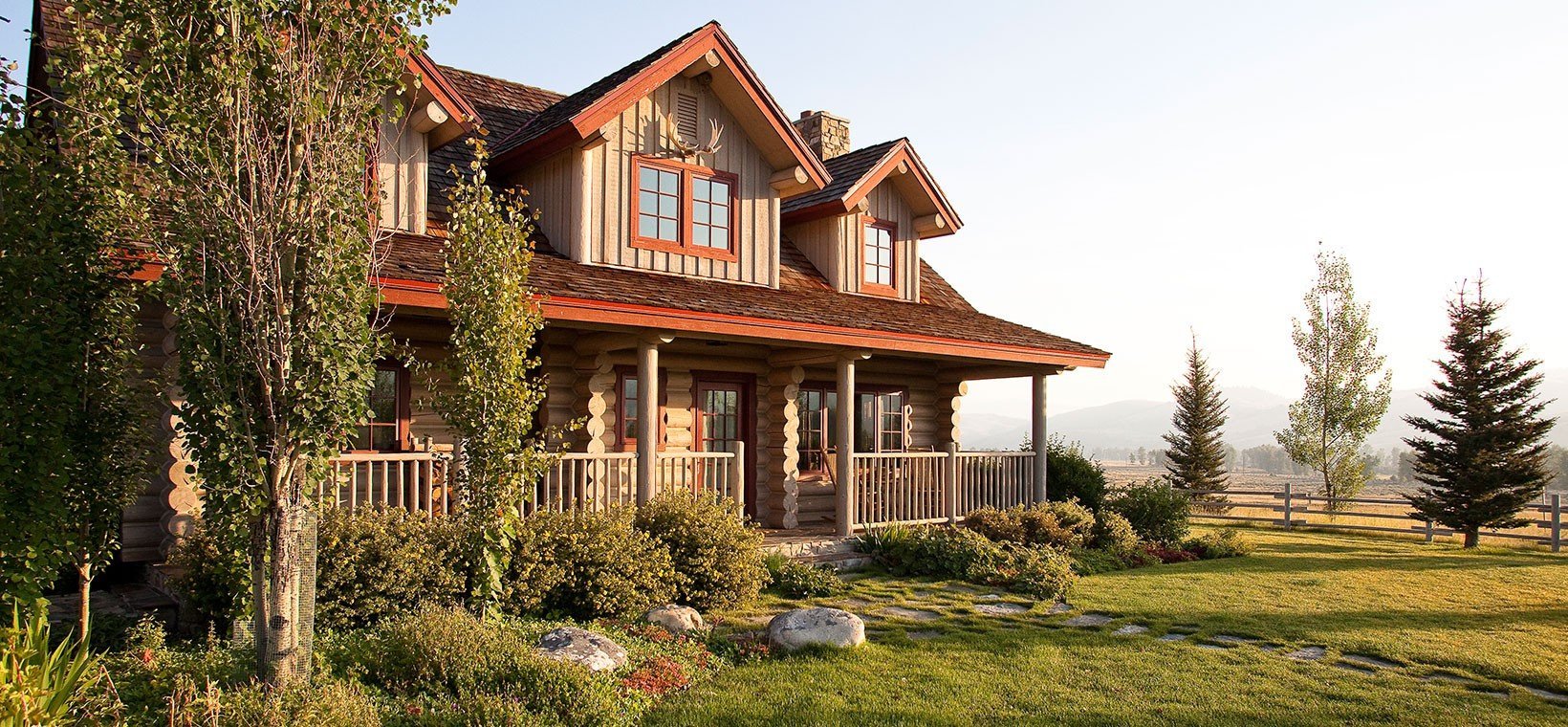 Cedar Cove Ranch & Resort, Texas
This Texas resort offers an all-inclusive deluxe package that will make you say "howdy, Texas!"
The Cedar Cove Ranch & Resort offers outdoor activities that will have you feeling like you are camping, minus the tent! You have a ton of activities to choose from.
To start, they have a ton of water activities! You can go canoeing or kayaking. Or for something with a little less arm work, you can try out paddle boating!
They also have boat-powered tubing, so you better start practicing your grip!
This Texas resort also offers outdoor movies by the fire pit, and provides a S'mores kit for the group! You can't have a movie night without a tasty snack, and this resort delivers.
There is a guided night hike so you can explore the grounds and experience the light of the stars! Firewood is provided throughout your stay, so you don't have to worry about keeping the fire going.
This resort is great for family outings. They also have some activities specifically for children. There is a youth fishing lesson in case your little ones need some coaching! This is one of our favorite All Inclusive Resorts For Families!
Check Rates Here tripadvisor.com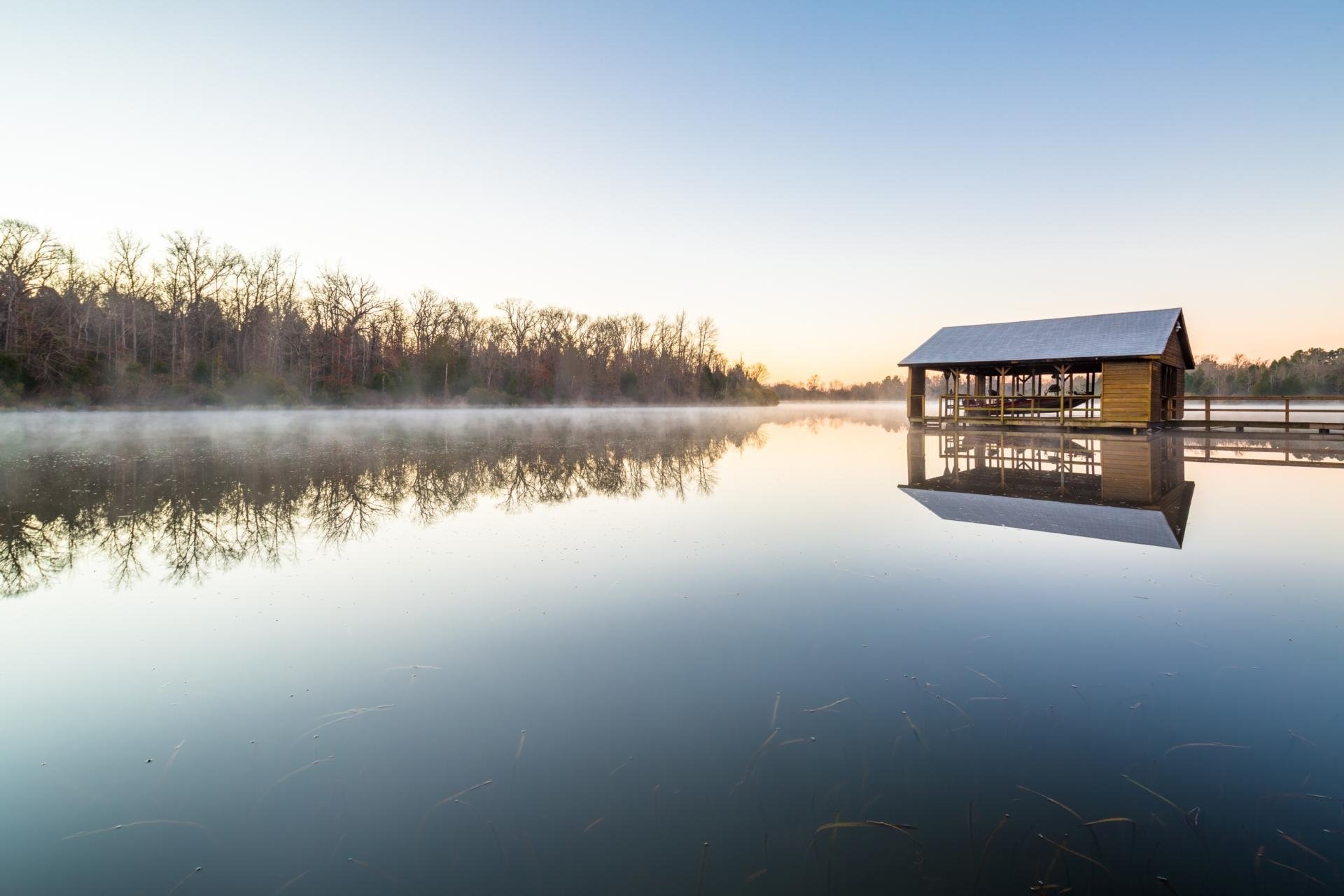 Rocking Horse Ranch, New York
The Rocking Horse Ranch is located in New York and is one of the most family-friendly all-inclusive resorts in the USA!
This resort has a ton of family activities that are bound to be fun for everyone, no matter what each member wants to do!
Seeing that Horse Ranch is in the title, it is no surprise that there are horses that reside at this resort. This New York resort offers unlimited horseback riding to all guests, so this is one activity you won't want to skip during your trip!
They also have a rock climbing wall, trampolines, and mountain tubing. For something a little more relaxing, feel free to sit back and lounge on a boat in the lake instead.
In the winter, this resort turns into a winter wonderland! Here they have ice skating, and timber chute snow tube lanes to go down! They also have ski instruction so if you have never gone skiing before, allow this resort to teach you the basics before you hit the slopes!
This resort is known for its special events such as live music or comedians. They also have free WiFi in case you need to research the area around for a quick sightseeing exploration!
New York sounds like the perfect place to grab the whole family and have fun at this all-inclusive resort!
Check Rates Here tripadvisor.com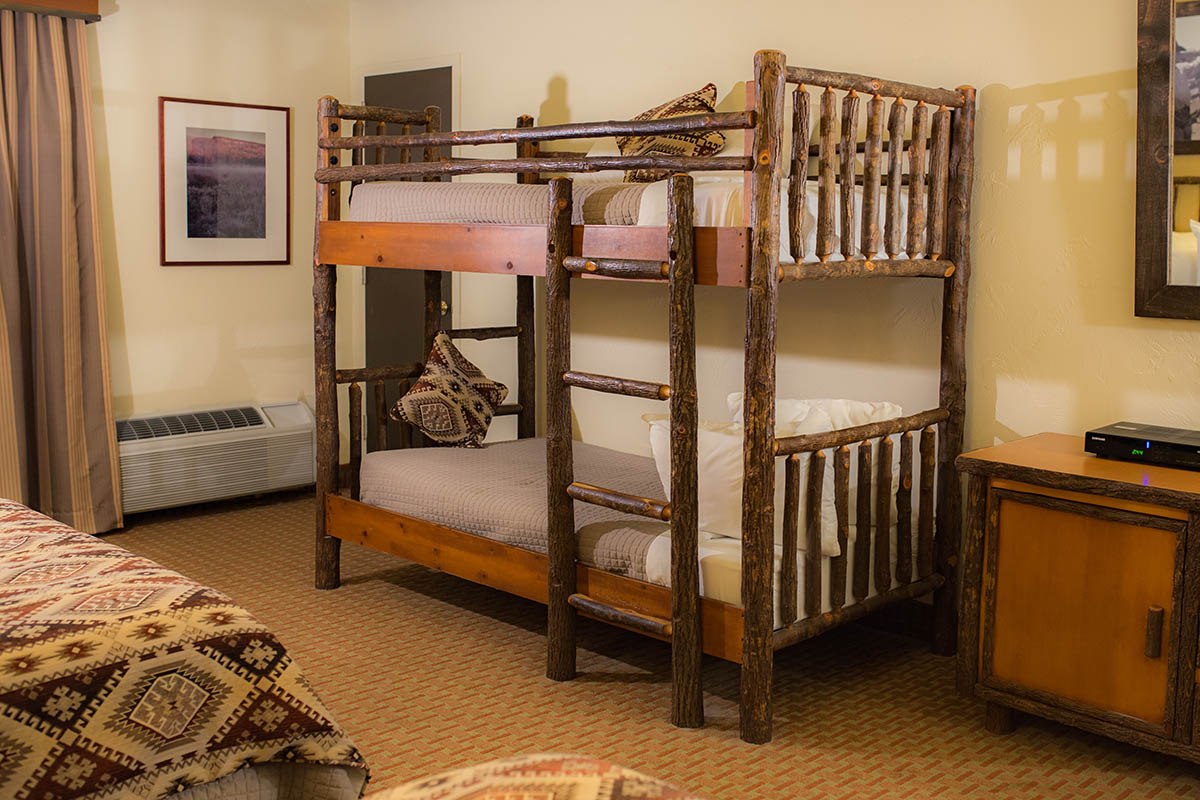 Resort At Squaw Creek, California
The Resort at Squaw Creek is located just a short distance away from Lake Tahoe, and easily has one of the most beautiful views for all-inclusive resorts in the USA!
Located in Olympic Valley, California, this resort has a view that will be etched in your memory forever. The snowy mountains are serene and give you the most relaxing view you could hope for during your stay.
The activities they offer are almost as enticing as the view! With snowy mountains, it just makes sense that there would be cross-country skiing and snowboarding offered here. It sounds like it's about time to test your skills on the slopes!
This California resort also has windsurfing, parasailing, and ice skating offered. Of course, which activities you are able to do will depend on whether you visit during the summer or winter seasons.
One really great aspect of the Resort at Squaw Creek is the full-service spa! They offer hot stone massages which would be nice after a day of ice skating or skiing. They also have facial treatments that will leave you more relaxed than when you came!
There is also an arcade room on site for the kids to play and enjoy while the adults head to one of the 5 restaurants at the resort and enjoy the food and beverages offered at each one!
Plus, who wants to miss out on the view of mountains near Lake Tahoe?
Check Rates Here booking.com
Sleeping Lady Mountain Resort, Washington
The Sleeping Lady Mountain Resort is known for being one of the most secluded all-inclusive resorts in the USA.
This resort is located in Washington and is the perfect place to escape the hustle and bustle of city life. This rustic resort is surrounded by trees and mountains and even has a garden to stroll through.
This Washington resort is nestled in the Cascade Mountains and offers no TVs so that you can enjoy nature and fully succumb to the quietness that the resort offers.
You can head to the Aspen Leaf Day Sap for a nice massage or facial. There is also a dry sauna to help relax your body even further!
Along with the spa treatments, you can also take an art walk or stroll through the organic garden that is extremely popular among guests. The Sleeping Lady Mountain Resort also offers organic tea and chocolate selections to every guest during their stay!
If you're in need of a solo get-away or maybe a couples retreat with a lot of peace and quiet, and beautiful views, this is the all-inclusive resort for you!
Check Rates Here booking.com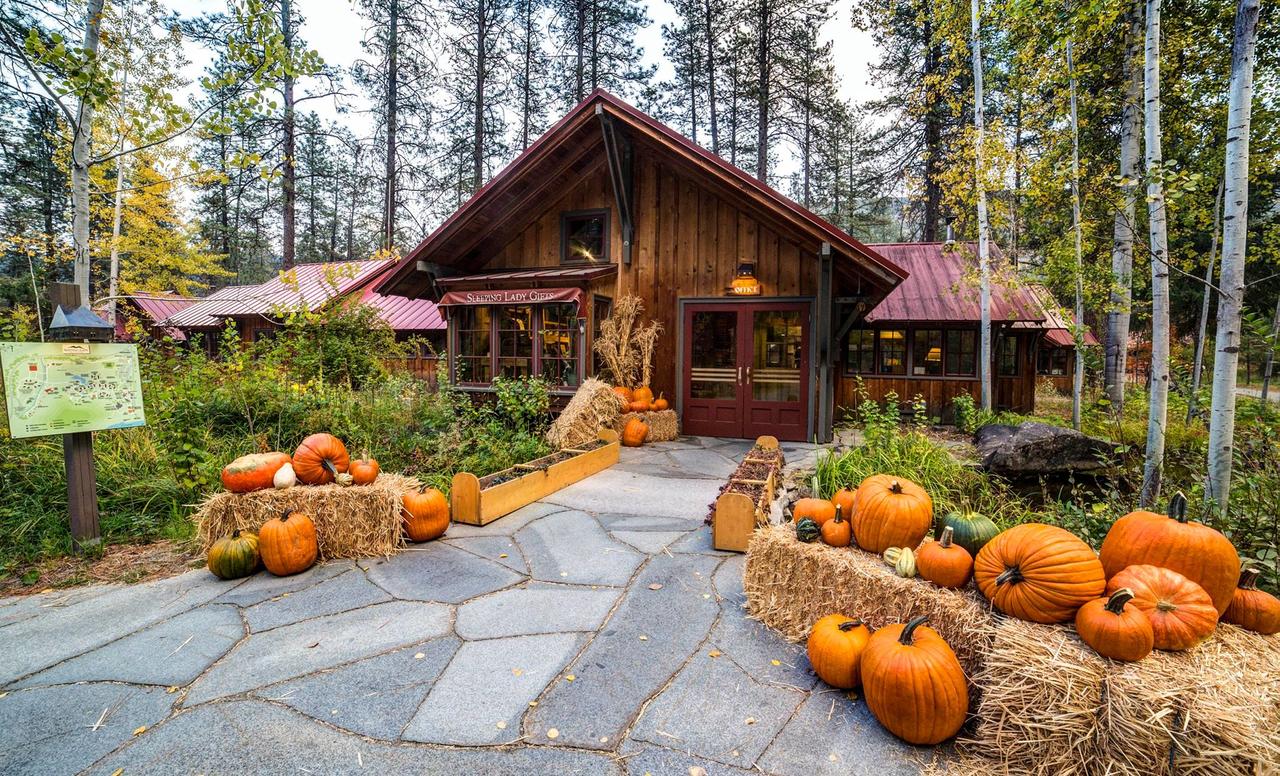 Club Med Sandpiper Bay, Florida
The Club Med Sandpiper Bay is located in Florida and is a great all-inclusive resort for families and people that love the beach!
This Florida resort is located perfectly between Miami and Orlando, so the day trip possibilities are endless! However, you probably won't want to leave the resort once you arrive and see everything the all-inclusive resort has to offer!
On the grounds of the resort, there is a place for golf and tennis. But of course, the beach give the best location to play some beach volleyball!
There is a children's club for any little ones you might bring along, and there is also an open bar for adults. Here, you can have the best of both worlds!
Now, you can't come to a beach resort and not spend some time in the water. Besides the pools offered here, they also have canoeing and sailboating! But by far, the coolest activity offered is the flying trapeze school!
It's not every day that you can say you went to a flying trapeze school during a vacation!
The Club Med Sandpiper Bay Resort is a great place to take your family or friends on a beach adventure!
Check Rates Here tripadvisor.com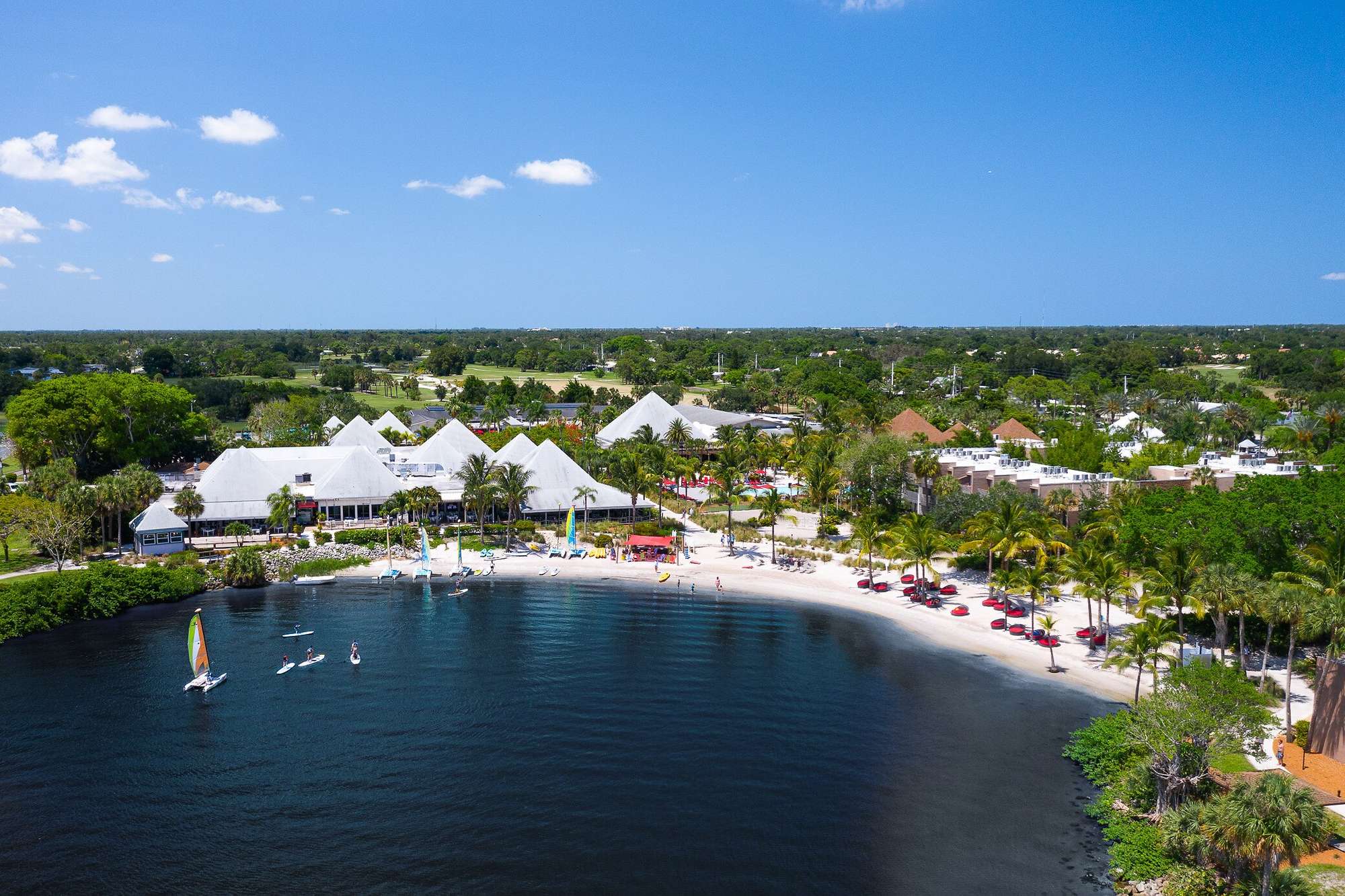 Little Palm Island, Florida
Located off the Keys in Florida, this private island getaway is the true key to serenity!
At Little Palm Island, you're met with seashell pathways with an on-shore lounge waiting for you. You can order yourself a cocktail and enjoy the up close and personal ocean views!
The most epic part of this Florida resort is the activities you get to choose from! Of course, the activities are mostly centered around the water, but there are so many to choose from that you will never be bored.
Little Palm Island offers snorkeling and a Look Key Reef Scuba Diving Trip, so this is your chance to experience and see the ocean life below! They also offer sailing and boating trips for those that prefer to stay above water.
The coolest experience is the dolphin encounters! You can meet the dolphins and learn their habits as the research team on-site helps guide you through everything you need to know about the species. Even better, you can swim with them!
The resort strives to keep phones and televisions out of guest rooms so give visitors complete serenity. If you're in need of a quiet vacation, this private island paradise is perfect for you!
Check Rates Here Hotels.com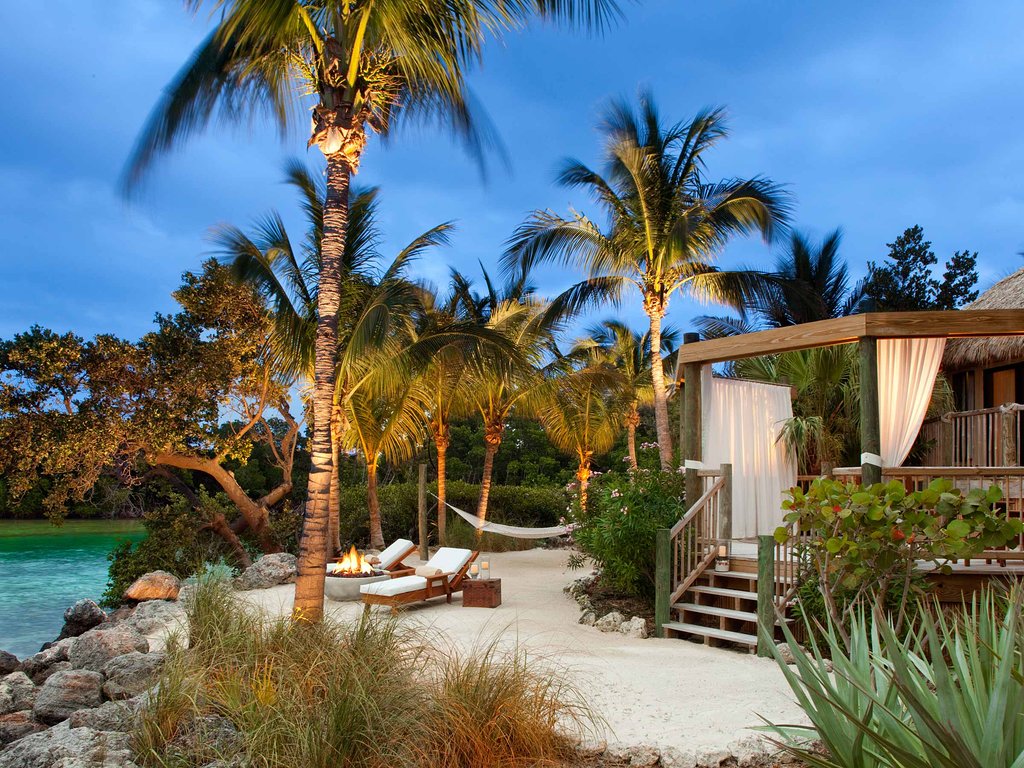 All of these all-inclusive resorts in the USA are worth every moment! You can sit back and relax knowing that at any of these locations, everything is at your fingertips!
From California, Texas, and Florida, all the way to New York, these all-inclusive resorts are calling your name and begging for you to start planning your next trip!