A Tennessee road trip might not be the first vacation that comes to mind when you think of exploring the U.S., but why not? Tennessee is full of beautiful, diverse landscapes and lively cities steeped in music and civil rights history. This state is also very centrally located, so if you live in the U.S., it is not too far and can easily and cheaply be flown or driven to, making it a great destination.
If you have chosen to take a road trip to Tennessee, then we are here to help you plan! The Tennessee itinerary we outline here loops you through the state while making sure you hit all the best state parks, museums, and picture-perfect locales. Tennessee is a great state to travel in no matter the season, but if you love autumn, then time your trip so you can see the stunning colors of the trees.
Now, pack your bags, download some of the best road trip apps, and let's get going!
Save money on your trip to Tennessee! Get a FREE $55 Airbnb coupon by using our code when you book!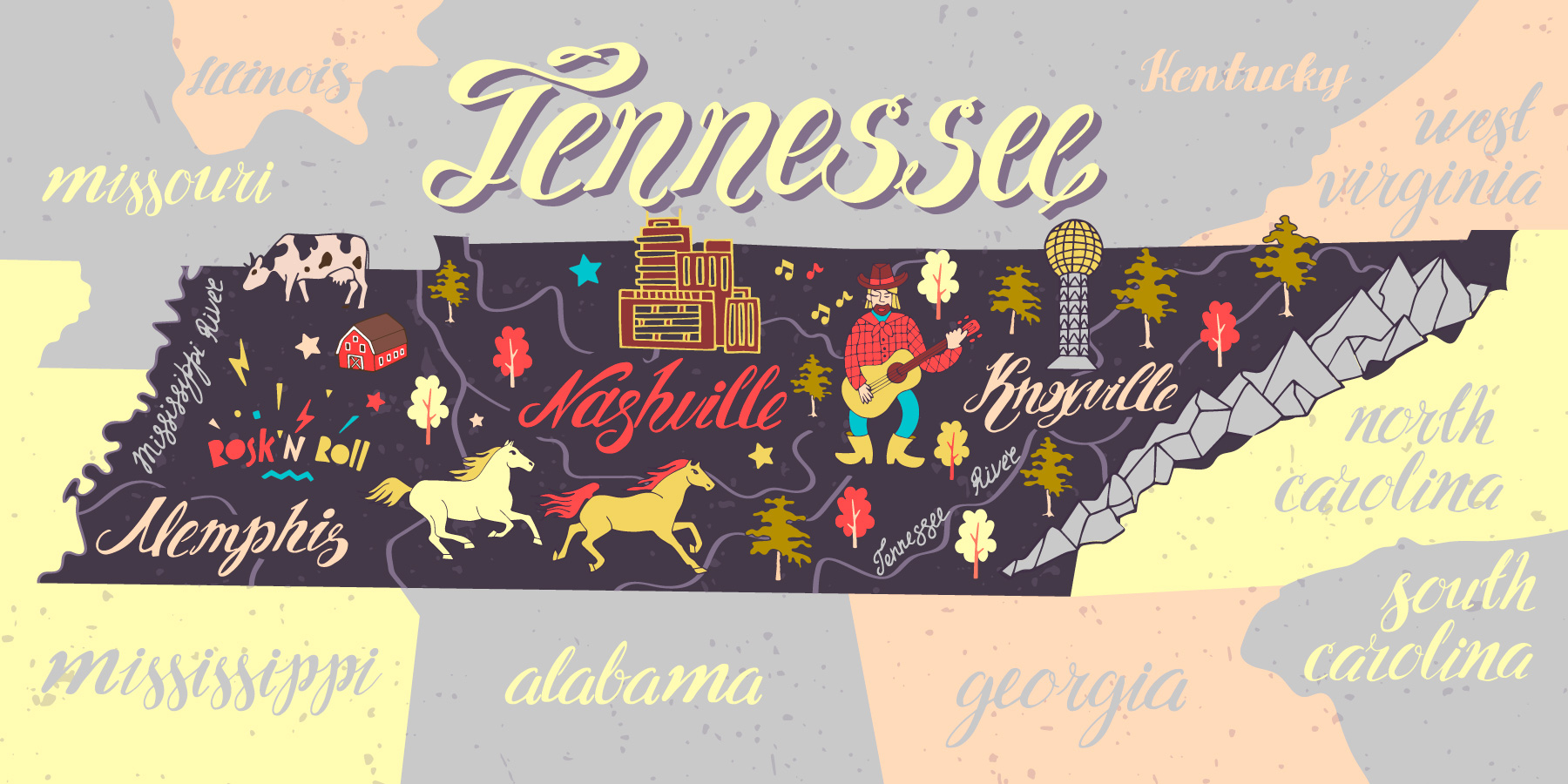 The Perfect Tennessee Road Trip Itinerary You Should Steal
Start Your Tennessee Road Trip By Flying into Nashville
You will start your Tennessee road trip by flying or driving into the capital, Nashville. Make sure to check Skyscanner to find the best deal for your flight! Located in the north of the state, Nashville makes a great jumping-off point for your road trip of Tennessee. It is full of fun things to do for the whole family and is not far from future stops, so you will not have far to drive to continue the adventure.
Getting Around Tennessee
If you aren't driving into Tennessee in your own vehicle, you will need to rent a car after you land at the airport. The airport has plenty of rental agencies to choose from, so it will not be hard to find the perfect car for your Tennessee road trip. When picking a car, take into consideration how much room you will need for the number of people traveling and the fuel economy.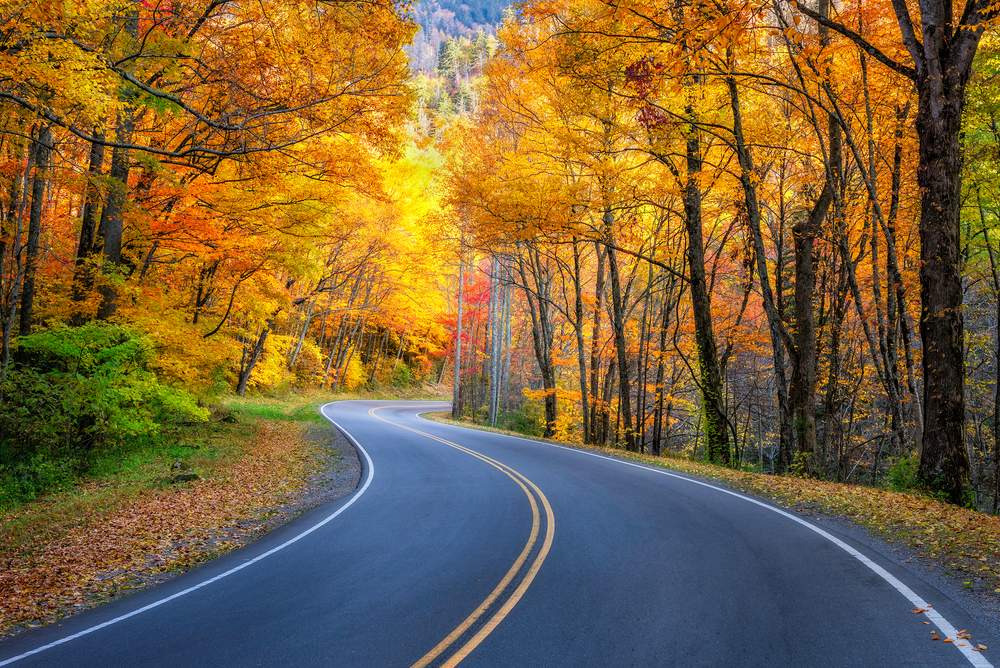 Stop 1: Nashville
Nashville is known as the Music City due to its extensive and rich musical history. Country music is especially big here. With streets lined with live music venues and music shops, there will always be a melody to keep you going. To fit everything into your Tennessee itinerary, you may want to stay in Nashville at least two days.
Nashville is a fun city with a variety of activities to fill your time. You can spend your mornings at historic museums and homes. Take time in the afternoon to relax and stroll through one of the city's pretty parks. At night, hit the bars and dance to live music. No matter what you do, you will make some great memories while enjoying some of the best things to do in Tennessee.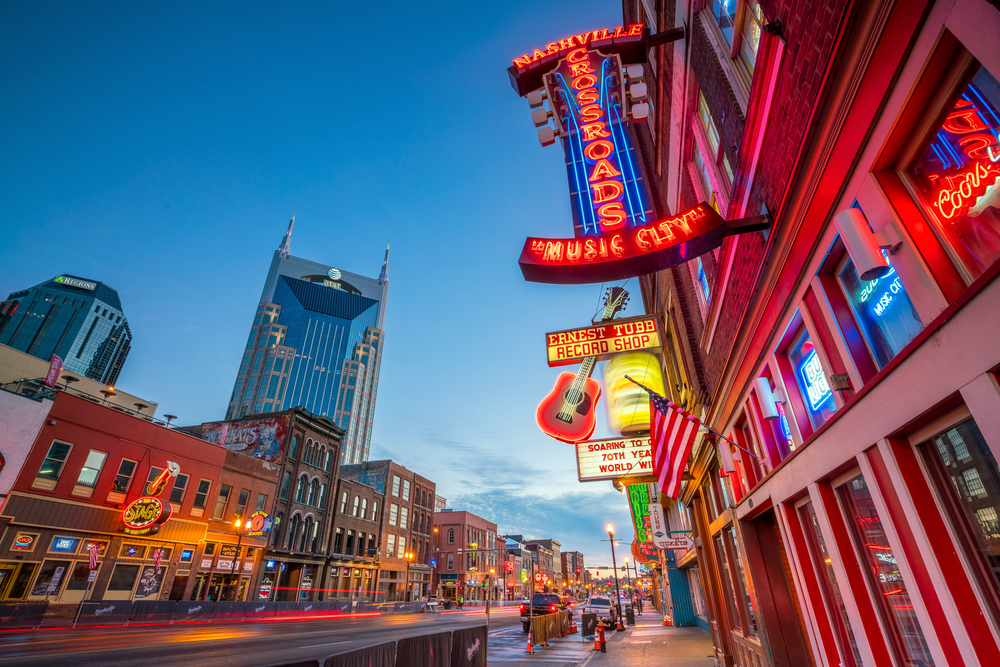 Things to Do
Discover Music City
Head over to Lower Broadway to find the entertainment district of Nashville. Here, you will find a lively street with honky-tonks, themed restaurants, and plenty of shops. Whether you only have one day or a whole weekend in Nashville, this is a must-see!
Make sure to check out the Country Music Hall of Fame as well. You can walk along the neon-bright street in your own group, but if you want to learn more history and make sure to see everything of note, then consider booking a tour.
Book Here: Nashville: 2-Hour Night Tour of Music City
Check Out the Ryman Auditorium
Named the most iconic structure in Tennessee by Architectural Digest in 2018, the Ryman Auditorium has been standing since 1892. This National Historic Landmark has hosted many performers and musicians through the years, including Charlie Chaplin, Harry Houdini, Elvis, Johnny Cash, and Patsy Cline. The famous Grand Ole Opry show has also been performed here for many years. There are still performances at the Ryman today, so if you have the chance to catch a show, don't pass it up!
Book Here: Nashville: Ryman Auditorium Self-Guided Tour
Learn Something New at the Adventure Science Center
If you love science or are traveling with kids, then check out the Adventure Science Center. This interactive and hands-on museum features over 170 exhibits focused on a variety of science disciplines. Don't forget to stare in awe into space or watch a laser show at the center's planetarium.
Tour the Jack Daniel's Distillery
If you are a major fan of Tennessee whiskey or just want to get out of the city for a few hours, you can drive an hour and a half south of Nashville to the Jack Daniel's Distillery. Take a guided tour of the distillery with the chance to test taste some whiskey. Interestingly, Jack Daniel's Distillery was founded in 1866 as the first official distillery in the U.S.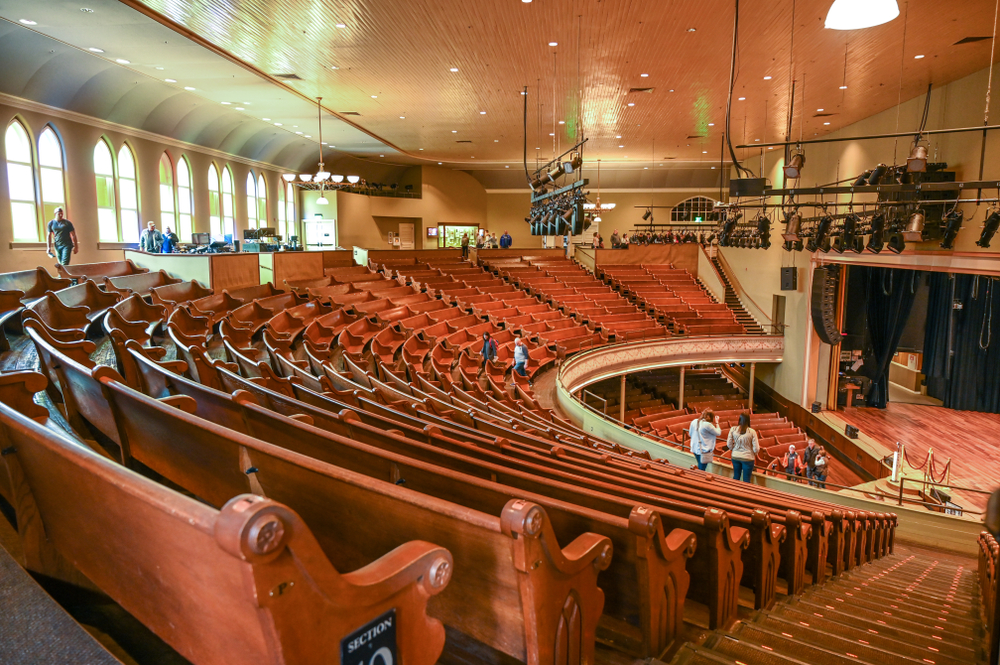 Where to Stay:
Affordable:  Spacious Loft. Check Rates:  VRBO.com
Mid-Range: Vacation Home. Check Rates:  VRBO.com
Luxury:  Armstrong Corset Lofts. Check Rates:  VRBO.com
Stop 2: Cummins Falls State Park

For the next stop on this Tennessee road trip, you will leave Nashville and drive about an hour and twenty minutes to Cummins Falls State Park. The main feature of this park is a pretty 75-foot waterfall with a swimming hole at its base. While the waterfall can be viewed from a lookout, the best and most fun way to experience it is to hike through the rocky gorge where it is nestled.
Before you start your hike, you must receive a Gorge Access Permit. Also, be prepared for a relatively strenuous hike along uneven ground with water crossings and climbing rocks as well. There are two starting points for the hike, one is a mile and the other is a mile and a half. It is not recommended that children five and under venture into the gorge. Make sure to wear shoes that are good on slippery surfaces.
The hike is worth it for the sight of the crashing waterfall. Plus, you will be able to cool off in the refreshing swimming hole. Make sure to practice safety as there are no lifeguards.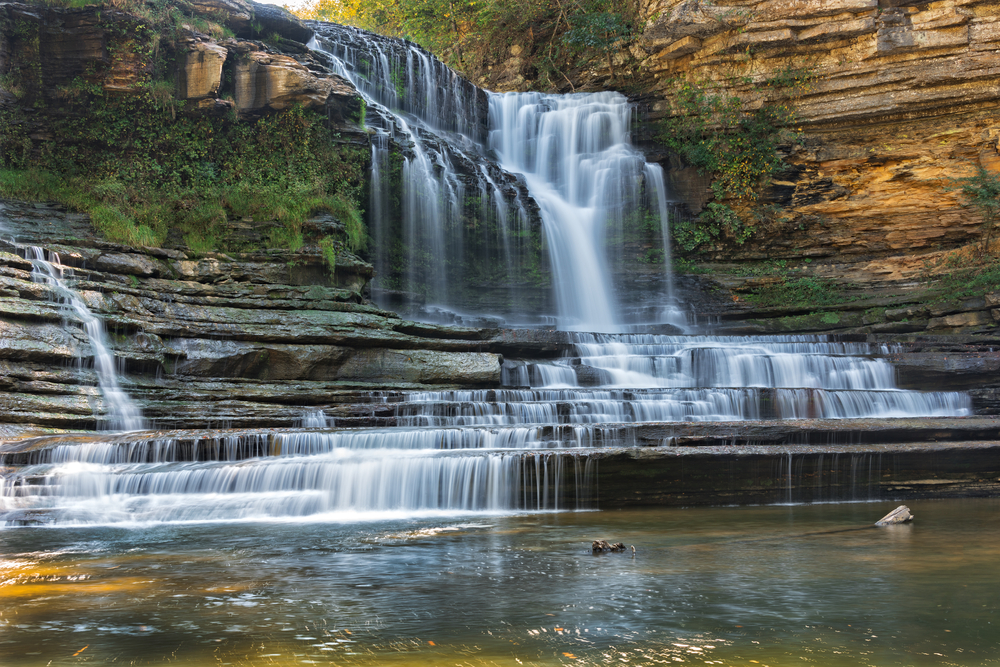 Where to Stay:
There is no camping in Cummins Falls State Park, but you can camp in nearby Standing Stone State Park if you want to stay in the great outdoors. Otherwise, you can stay in one of the nearby small towns.
Affordable:  Stone Homestead Farmhouse. Check Rates:  VRBO.com
Mid-Range:  Wonderful Lakefront Home. Check Rates:  VRBO.com
Luxury:  Private Estate. Check Rates:  VRBO.com
Stop 3: Burgess Falls State Park

Burgess Falls State Park is only 30 minutes from the last stop and if you start your day early enough, you can visit both state parks on the same day. Alternatively, if you are wanting a more slow-paced, relaxed trip, you can spread it out to two days. Burgess Falls State Park has plenty to do to fill a whole day, especially if you are a nature lover.
The main draws of this Tennessee state park are the four waterfalls found along the Falling Water River. The tallest is Burgess Falls at 136 feet. You can find each waterfall by walking along some of the many hiking trails in the park. The trails vary in difficulty, so there is one for all levels of hikers. The trails are lush with native plants and trees, creating a peaceful natural scenery.
This park is also a Tennessee State Natural Area so there is plenty of wildlife living in the forest waiting to be discovered. The park is a notable place for birdwatching and there is also a Native Butterfly Garden full of pretty wildflowers. If you like fishing, you can find bass in the river. Make sure to pack a picnic and enjoy a meal at one of the picnic tables near a playground perfect for those traveling with rowdy kids.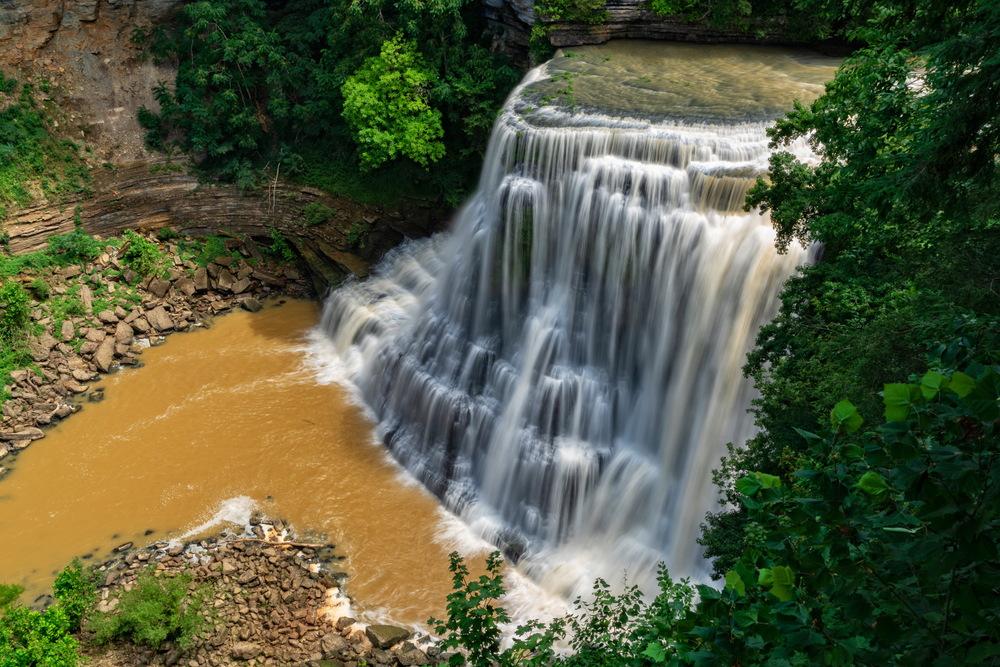 Where to Stay:
Affordable:  Lake View Home. Check Rates:  VRBO.com
Mid-Range:  Pristine Family Home. Check Rates:  VRBO.com
Luxury:  Lux Cabins and Treehouse. Check Rates:  VRBO.com
Burgess Falls State Park and Cummins Falls State Park are close enough that you can stay at the same accommodation for each. This will save you money and the hassle of moving locations.
Stop 4: Fall Creek Falls State Park

Hopefully, you are not tired of gorgeous waterfalls yet because an hour's drive from the last stop will bring you to another state park known for its tumbling waterfalls. Fall Creek Falls State Park is one of the largest state parks in Tennessee at over 29 thousand acres and is full of fun things to do. Perfect for anyone who really is tired of waterfalls! Though the 256-foot tall Fall Creek Falls is a natural sight worth seeing!
Anyone who enjoys immersing themselves in nature will fall in love with this park and will want to spend all day here. Fall Creek Falls State Park is truly one of the best things to do in Tennessee. You can go hiking, biking, fishing, or birdwatching. You can also rent a boat or canoe in order to get out on the water. There is also an Olympic-sized swimming pool to dive into. When you want to get out of the sun, head to the Nature Center to learn about the environment.
If you are someone who seeks adventure, check out the Canopy Challenge Course made from ropes and nets strung through the trees, complete with a balance beam and zip line. Or you can go rock climbing as well, just make sure to register ahead of time and get a permit. Before you go, make sure to check out the difference between rock climbing and bouldering!
However, if you like to avoid heart-stopping activities, you can relax with a round of golf.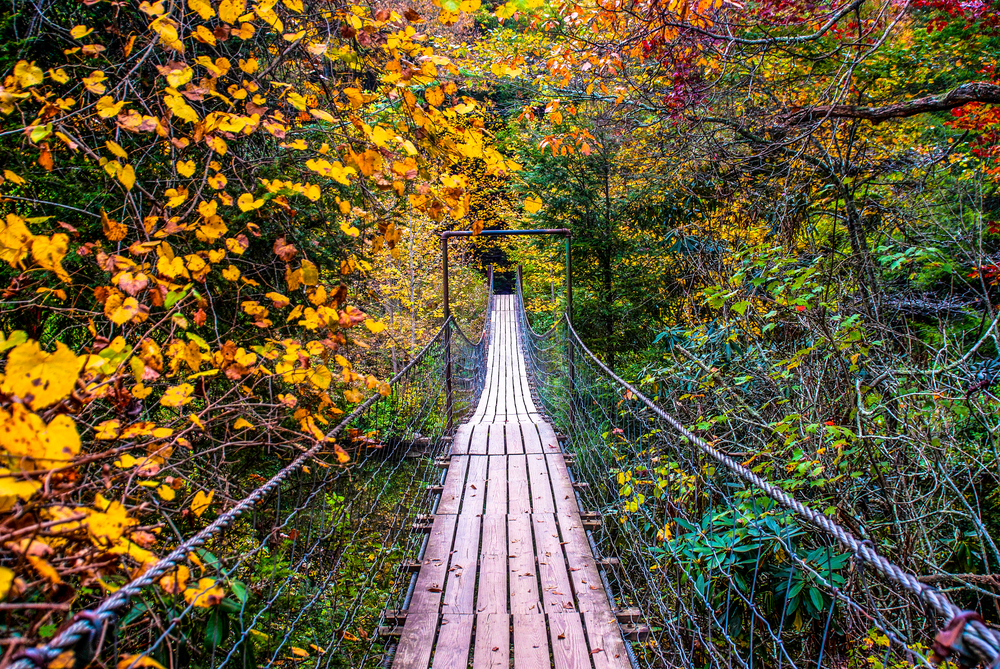 Where to Stay:
You can stay at the park in the cabins or at the campground. Alternatively, stay at an Airbnb for more privacy and luxury.
Mid-Range:  Beautiful Cabin. Check Rates:  VRBO.com
Luxury:  Sunset Bluff Cabin. Check Rates:  VRBO.com
Stop 5: Gatlinburg And Pigeon Forge

Gatlinburg and Pigeon Forge are two cute, mountain towns close together near the edge of the Great Smokey Mountains. You will want to spend two to three days in the area at the very least or even longer to make the most of your time and experience everything. Both cities are packed with outdoor fun, interesting museums, and thrilling amusement parks. As tourist towns, both Gatlinburg and Pigeon Forge have their share of great bars and restaurants, shopping options, and unique attractions as well.
A drive of just under three hours from Fall Creek Falls State Park will bring you to Gatlinburg and Pigeon Forge, where you will spend the next couple of days on your Tennessee road trip. Get ready for some good, mountain fun!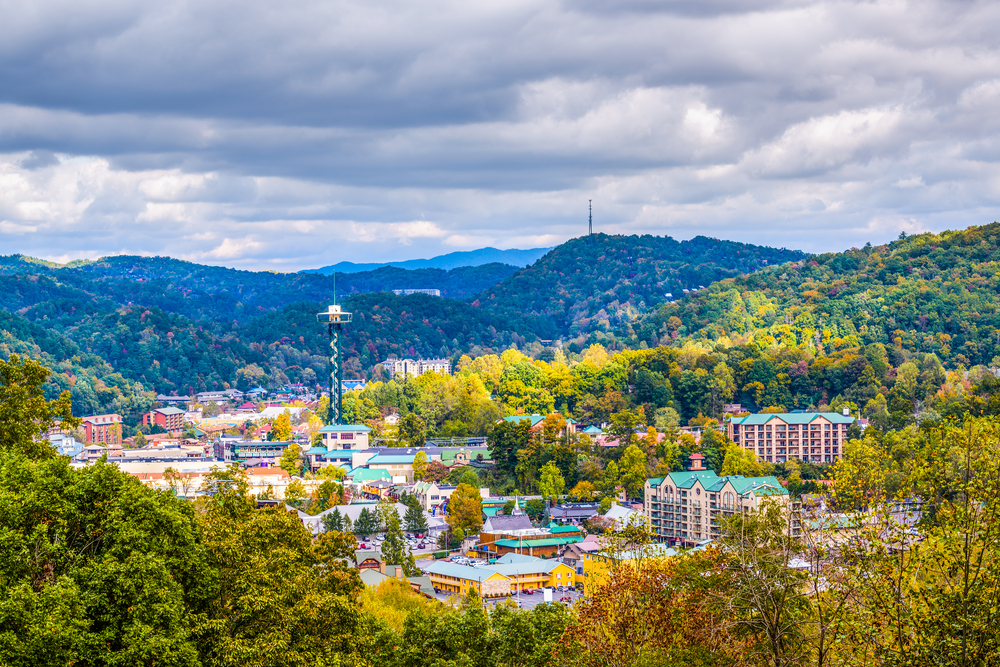 Things to Do in Gatlinburg

Ride a Tram to Ober Gatlinburg Amusement Park and Ski Area
Take a scenic tram ride from downtown up into the mountains for some fun at Ober Gatlinburg. No matter the season, there is a ton of stuff to do at this amusement park. If you travel in the winter, you can ski, ice skate, or discover the fun of ice bumper cars. In warmer months, it's all about speed! You can tube or slide down hills, get wet on a water raft ride, or zoom down the ski mountain coaster among other things.
Feel the Thrill of White Water Rafting
If you want to get your heart pumping, why not try white water rafting? Whether you are a first-timer or an expert, you will have a blast rocking through the rapids in this scenic part of Tennessee. There are easy as well as more difficult tours so do not be afraid to take a chance. Just be prepared to get wet!
Drink Some Moonshine
This part of the country is known for moonshine alcohol, so while in Tennesse why not do as the Tennesseans do? This isn't an activity for kids, of course, but if the adults in your travel party want to learn about how moonshine is made and get to taste it as well, then go to the Ole Smoky Moonshine Distillery. This is a unique thing to do in Tennessee and shouldn't be missed.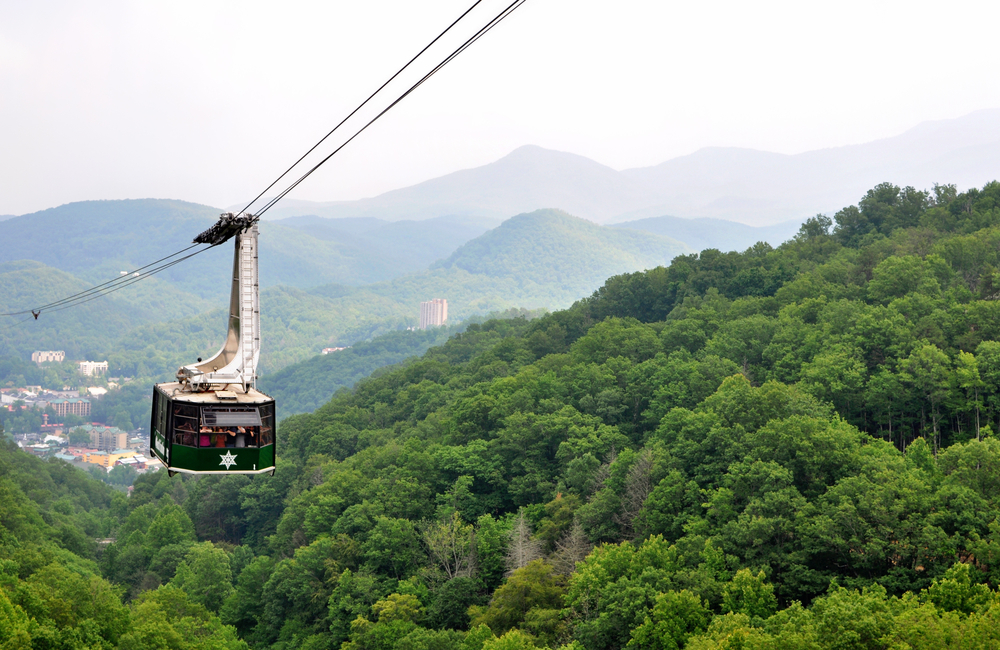 Things to Do in Pigeon Forge
Visit Dollywood
If you consider yourself a huge fan of country singer Dolly Parton, then you no doubt want to go to Dollywood. This charming park is full of cool attractions, crazy rides, and fun shows for the whole family. You will find the world's fastest wooden roller coaster and, if you are lucky, you might even see Dolly Parton on one of her visits.
Learn About the Sinking of the Titanic
The Titanic Museum is where you will want to go to learn the history of the famous Titanic and its ultimate sinking. When you walk onboard, it is like walking into the past as a passenger on the doomed ship. Explore the recreated ship and view over 400 artifacts from the real ship. You can even feel water as cold as the ocean that took so many lives.
Book Here: Pigeon Forge: Titanic Museum Advance Purchase Ticket
Photograph the Old Mill
While in Pigeon Forge, you will want to walk around the quaint Old Mill Square. With the picturesque Old Mill as the centerpiece, there are also a bunch of themed restaurants and shops. This is the perfect place to feel the vibe of the town and maybe pick up some souvenirs.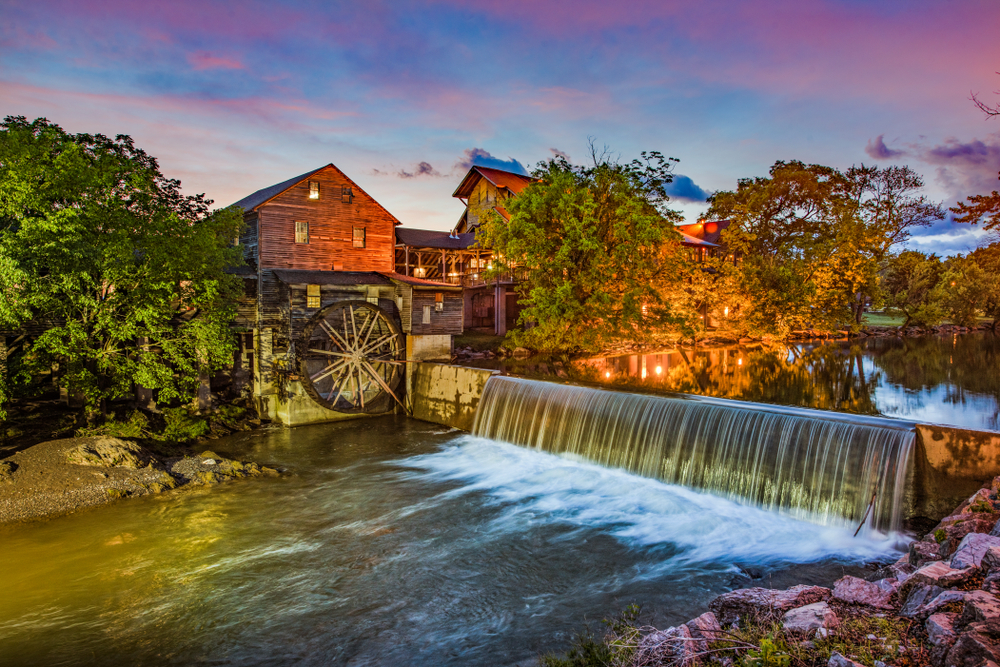 Where to Stay:
You can stay in Gatlinburg, Pigeon Forge, or anywhere in between. There are plenty of accommodations of varying prices to chose from.
Affordable:  Mountain View Cabin. Check Rates:  VRBO. com

Mid-Range: Smoky Mountain Cabin. Check Rates: VRBO.com
Luxury:  Luxury City View Cabin. Check Rates:  VRBO.com
Luxury:  Mountain View Luxury Cabin. Check Rates:  VRBO.com
Stop 6: Great Smokey Mountains National Park

The Great Smokey Mountains are right next to Gatlinburg so it takes no time at all to get there. Wake up early to see the beautiful morning light paint this ancient mountain range with color. If you visit in autumn, the yellow, orange, and red colors are sure to dazzle. You will quickly understand why the Great Smokey Mountains are the most visited National Park in the U.S. with over 12 million people flocking to the park each year.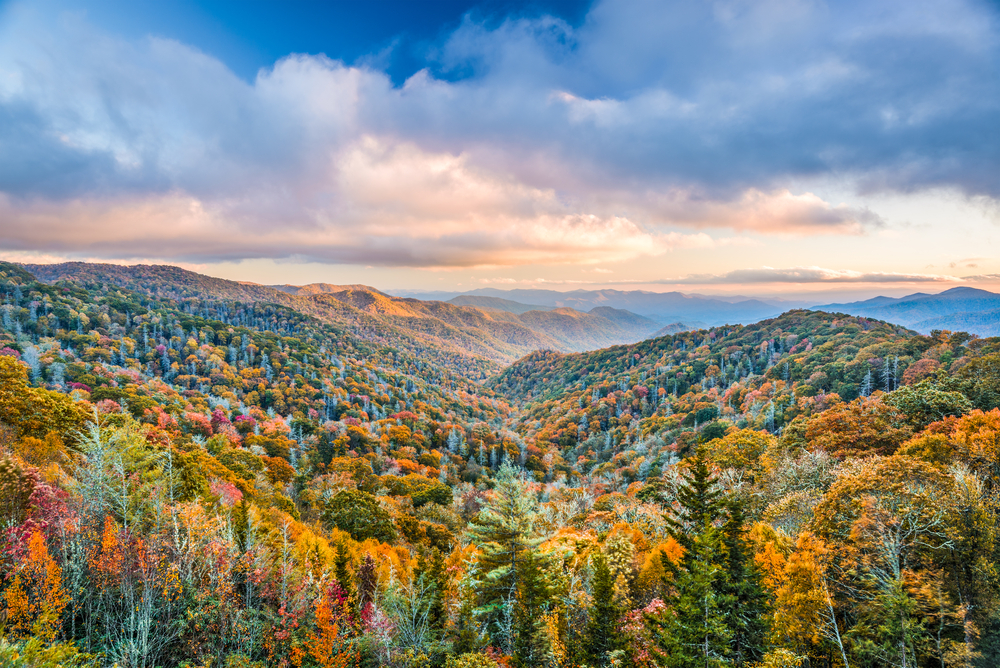 Things to Do
See the Park From Your Car
The fastest and easiest way to view the park is from the air-conditioned luxury of your car. Drive along the 384 miles of well-maintained roads to find all the scenic vistas and notable landscapes your heart desires. Of course, there are plenty of places along the way to stop and take pictures.
Take a Scenic Hike
When you get tired of sitting in the car, find one of the many hiking trails the park offers and start exploring. The park's trails all vary in length and difficulty, so there is something for everyone. Each trail offers amazing mountain and forest views with highlights such as stunning waterfalls and cool rock formations. Make sure to hike safety as well. Never hike alone, bring a current trail map, and check trail conditions before heading out.
Enjoy a Horseback Ride
From March through November, you can join a guided horseback ride in certain areas of the park. This is a fun way to travel through the natural landscape. Kids especially will have a blast! There are rides as short as thirty minutes and as long as two+ hours. Even if you have never been on a horse, you will have no problem riding with everyone else.
Find Wildlife Around Every Corner
With a size of over half a million acres, the Great Smokey Mountains are home to a diverse amount of plants and animals. As you hike or drive along keep a lookout for deer, elk, turtles, turkeys, owls, and coyotes. Also bears! Yes, there are black bears roaming the park as well. While seeing one of these magnificent creatures is amazing, make sure to practice safety. Never approach bears or leave out food for them.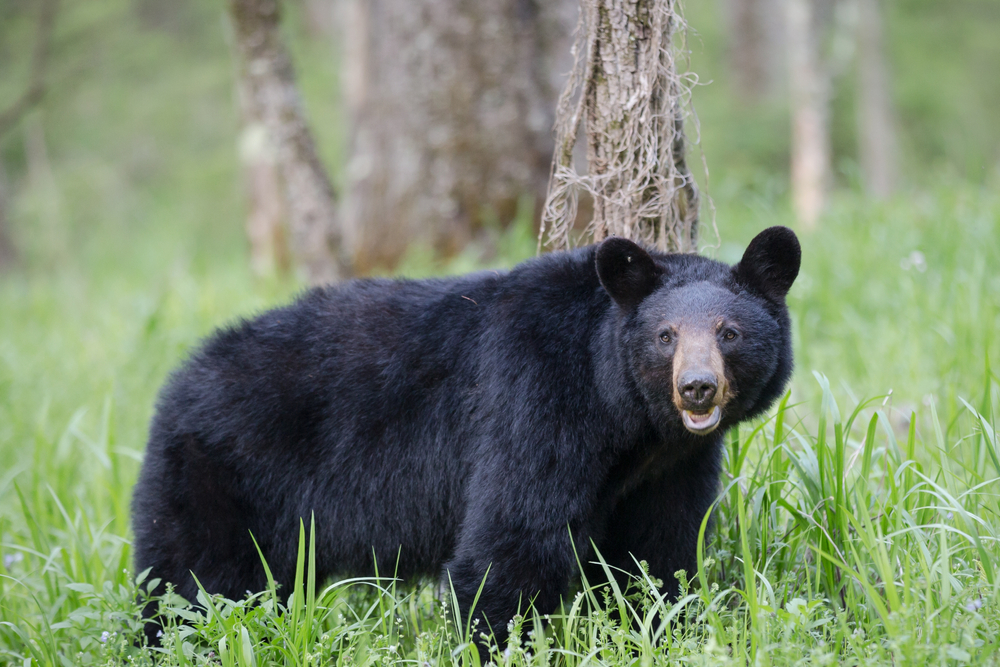 You can camp in the park or head back to your accommodation in Gatlinburg or Pigeon Forge.
Stop 7: Cades Cove
Cades Cove is part of the Great Smokey Mountains but is notable in what you will find there and is worth mentioning on its own. This pretty valley is about two hours and twenty minutes from Gatlinburg and Pigeon Forge so, like the rest of the Great Smokey Mountains, it is a good day trip. This is also a good place to go for a more slow, laid back day that is not rush, rush, rush.
The main draw to this area is history and the ability for you to step back in time. European settlers created a home in Cades Cove in the early 1800s. Today, there are historic, restored buildings to explore, including log houses, churches, barns, and a mill.
This is the largest amount of historic buildings in one place within the Great Smokey Mountain National Park. To see it all, get a self-guided tour booklet at the entrance to the loop road, which will lead you around to the best sites. There are also a few hiking trails in the area you can check out. As you travel, you might see deer, bison, or bears.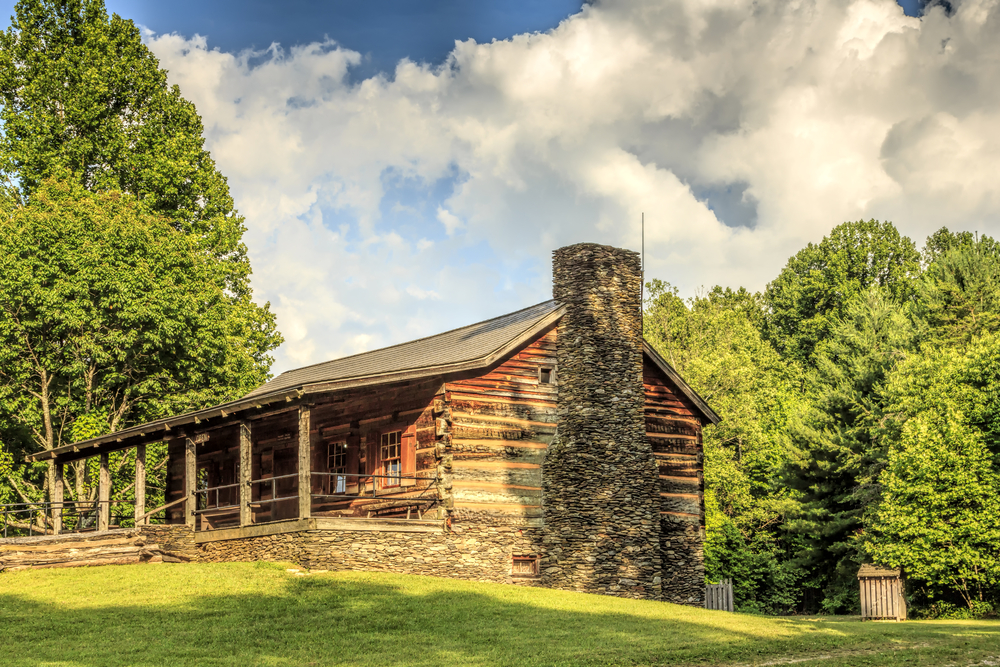 Stop 8: Chattanooga

Chattanooga is just under three hours south of the Great Smokey Mountains and is a great city to stay in on your Tennessee road trip due to its close proximity to many nature getaways. The city itself is worth exploring as well. Full of art and history museums, a pretty riverfront, and cool architecture, Chattanooga is not short on things to do and see. Once you are done seeing the city, head out to the nearby mountains or river for some fun!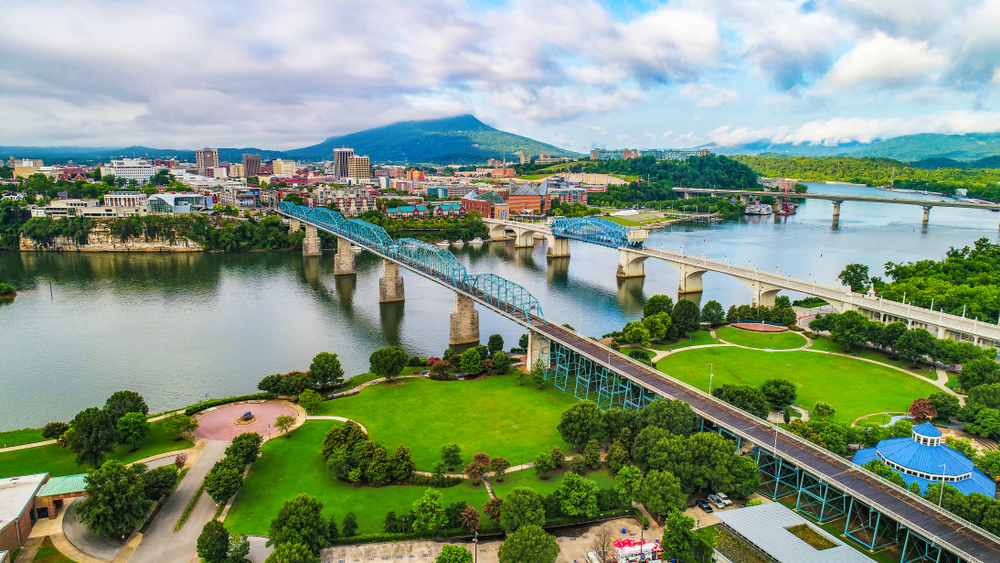 Things to Do
Float Along the Tennessee River Gorge
The Tennessee River flows through town and out into a scenic gorge sometimes referred to as "Tennessee's Grand Canyon". This is the perfect place for you to relax and cool off. You can rent one of the many boats, rafts, or tubes available and hit the river. As you float along, watch the pretty landscape go by, including mountains and forests. If you are lucky, you might spot a bald eagle. If you don't want to relax and would rather get a workout, you can also try some rock climbing in the gorge. There are also hiking trails to enjoy.
Ride Up Lookout Mountain and Discover Ruby Falls

Lookout Mountain is one of the main attractions in Chattanooga and for a good reason. Spend a beautiful hour riding up the mountain in the Incline Railway, one of the oldest of its type in the world. At the top, you will find gorgeous panoramic views of not only Tennessee but Georgia as well since it is near the state's border. After enjoying the sweeping views, go into the mountain to find Ruby Falls. This 145-foot waterfall is the tallest underground waterfall in the country and is certainly awesome.
Watch Animals at the Tennessee Aquarium
Kids and adults alike will have fun at the Tennessee Aquarium. Found right on the river, this is one of the largest freshwater aquariums in the world. There is an assortment of both sea creatures and freshwater fish as well as reptiles, river otters, penguins, butterflies, and more. The aquarium also has an IMAX theater that plays nature films.
Pay Respects at the Chattanooga National Cemetery
The Chattanooga National Cemetery was established in 1863 and holds a lot of history. This is the largest national cemetery in Tennessee and is a great stop for history buffs. Along with grave markers stretching evenly in every direction, you can find three different Civil War battle sites.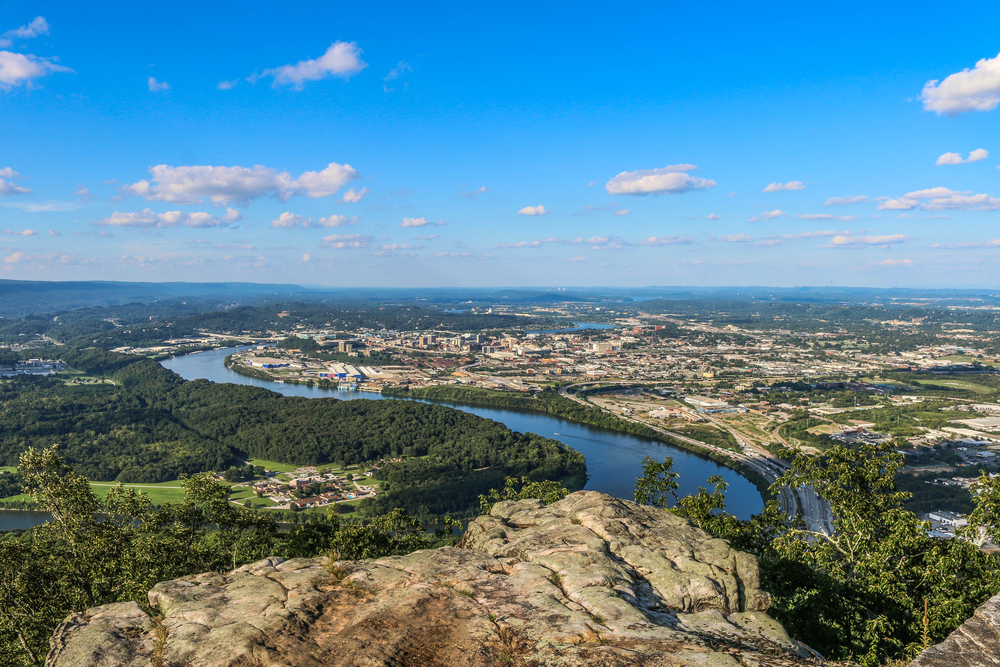 Where to Stay:
Affordable:  Southside Condo. Check Rates:  VRBO.com
Mid-Range:  Private Log Cabin. Check Rates:  VRBO.com
Luxury:  Upscale Chattanooga Home. Check Rates:  VRBO.com
OPTIONAL Stop 9: Natchez Trace State Park

Natchez Trace State Park is a little more than halfway between Chattanooga and Memphis, so it makes a great stopping point for anyone who does not want to drive the full five hours to Memphis in one day. If you don't mind the relatively long drive, then it can be skipped. However, if you do decide to stop at the park, you will not be disappointed.
Like the other state parks you have been to so far on your road trip of Tennessee, Natchez Trace State Park offers fun in the sun and on the water. You can go swimming, boating, or fishing on one of the few lakes here. There are also trails for hiking, biking, and horseback riding. Real adventurers might enjoy the 40-mile overnight trail.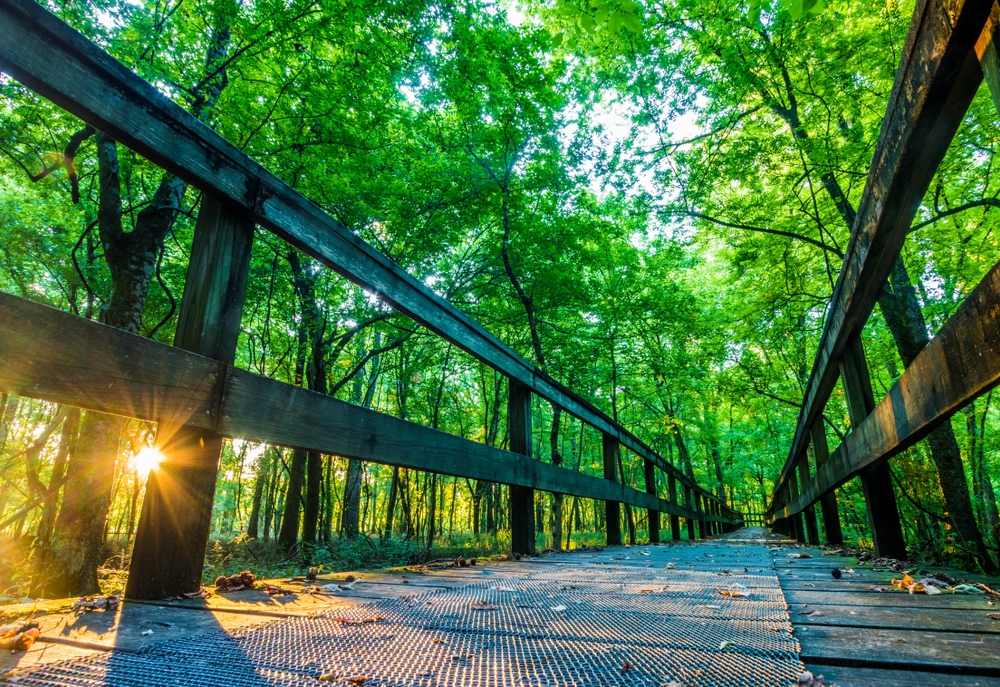 Where to Stay:
You can camp in the park or stay in one of the nearby towns.
Affordable:  Lake Life Heaven. Check Rates:  VRBO.com
Mid-Range:  The Point at Pine Lake. Check Rates:  VRBO.com
Stop 10: Memphis

Memphis is a cool, lively city full of Southern charm known for both civil rights and music history. This is a city you could easily spend days in as you explore and enjoy the many fun things to do. Foodies will love the chance to eat some authentic Cajun and Creole meals. Anyone interested in architecture will want to check out the Victorian Village Historic District or the Pink Palace Museum. Families might enjoy some of the many parks the city has to offer.
If you are looking for some really unique experiences, Memphis has those to offer as well! Hop on an authentic riverboat and tour the Mississippi River. Or you can tour downtown on an old trolley. However you see the city, though, you will be in for a treat!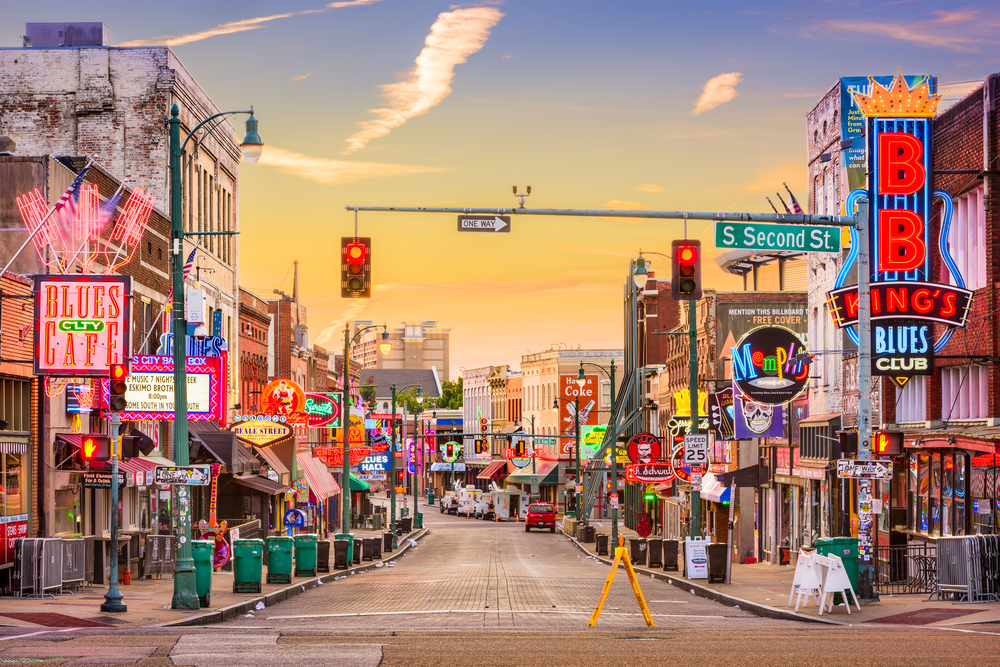 Things to Do
Explore the National Civil Rights Museum
The National Civil Rights Museum is housed in the Lorraine Motel, the site where Martin Luther King Jr. was killed in 1968. Now, this iconic building is a museum dedicated to the struggle for civil rights. It is full of hundreds of artifacts and media that will lead you through civil rights history, beginning with slavery. Though it is a solemn place to visit, it is important to know about this part of American history.
See Where Elvis Lived at Graceland
What would a Tennessee road trip be without visiting the property where Elvis Presley lived from 1957 until he died there in 1977? Elvis bought Graceland when he was only 22 and just starting to gain real fame. This mansion is as opulent as you would expect for the home of the King. With so many fans coming each year, Graceland is the second-most visited house in the United States after the White House. Take a tour here in order to see how Elvis lived and pay respects at his grave.
Walk Along the Famous Beale Street
Beale Street is found in historic downtown Memphis and is known as the "Home of the Blues". This area is the center of nightlife in the city and has a fun, hip atmosphere. In the evening, neon lights will paint the scene as you check out the bars, restaurants, music clubs, and specialty shops that line the street. If you visit Memphis in May, make sure to come to the Beale Street Music Festival.
Book Here: Memphis: 1-Hour Beale Street Guided Walking Tour
Visit Some Music Museums
Like Nashville, Memphis is a city heavily influenced by music, which is highlighted in many museums in the city. If you are a music history buff, you will want to visit the Memphis Rock 'n' Soul Museum, the Stax Museum of American Soul Music, and the Memphis Music Hall of Fame. The Sun Studio is especially popular for anyone who wants to see "The Birthplace of Rock and Roll". Many famous singers have recorded here, including Johnny Cash, Elvis, and Jerry Lew Lewis.
Book Here: Memphis Rock 'n' Soul & Music Hall of Fame Combo
Book Here: Memphis: Big Mojo Sun Studio + Music History 3-Hour Bus Tour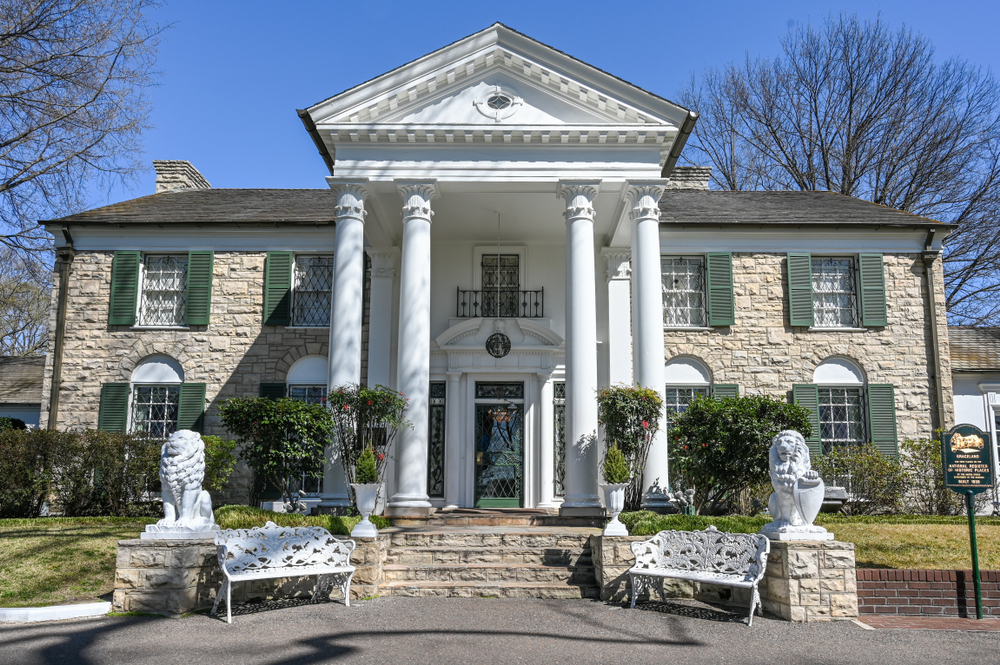 Where to Stay:
Affordable:  Elegant Colonial Apartment. Check Rates:  VRBO.com
Mid-Range:  Downtown Townhouse. Check Rates:  VRBO.com
Luxury:  House Raleigh. Check Rates:  VRBO.com
Fly Out of Tennessee From Memphis
Once you have spent a few days soaking in everything Memphis has to offer, you will be able to return your rental car and fly home from the Memphis International Airport. If you drove your own car, it is time to turn towards home and start the drive back to your own bed! With a camera full of amazing photos of Tennessee, you probably cannot wait to get home and share your trip with friends and family. They will be jealous of everything you got to see and do!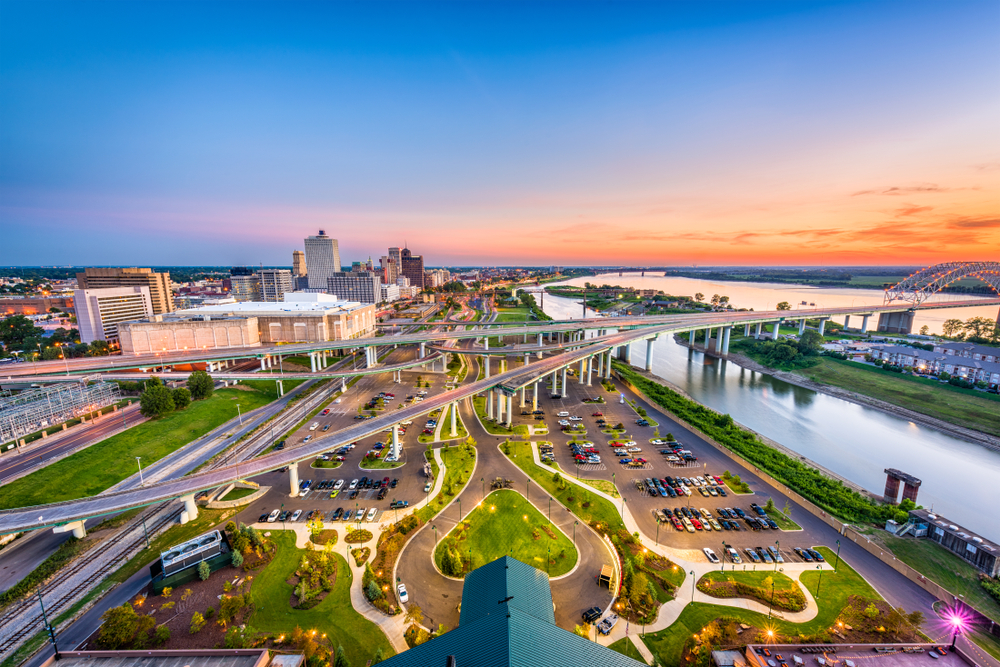 By the time your Tennessee road trip comes to a close, you will have hopefully fallen in love with this underappreciated state. Tennessee is a wonderful mix of music history, Southern charm, magical waterfalls, and overall natural beauty. The way we wrote this itinerary, you will have the chance to see it all, so do not worry about missing out on anything!