How better to christen your wedding than with an Ireland honeymoon? With the rolling emerald hills, the mossy moors and glens, and the history-filled cities and streets, there is no end to the beauty and wonder. We are here to help you bring some of that beauty and wonder into your marriage.
Congratulations on getting married! And congratulations on choosing Ireland for your romantic getaway! You are going to love all the things to explore, do, and remember. Ireland is packed with castles, both derelict and intact, and miles and miles of unforgettable coastline. There is no end to the picturesque qualities available here.
When you honeymoon in Ireland, you will have a ton of options. Especially if you are from the United States there will be some interesting things to navigate, but hey, you could say the same thing about marriage! You will get some experience driving on the wrong–ahem, left–side of the road, as well as some experience helping each other figure things out.
However, the thing you are going to get the most experience in is existing in this beautiful country. Ireland is a natural home for all things whimsical, wonderful, and wild. We have gathered together all the very best things for you to consider when planning your Ireland honeymoon.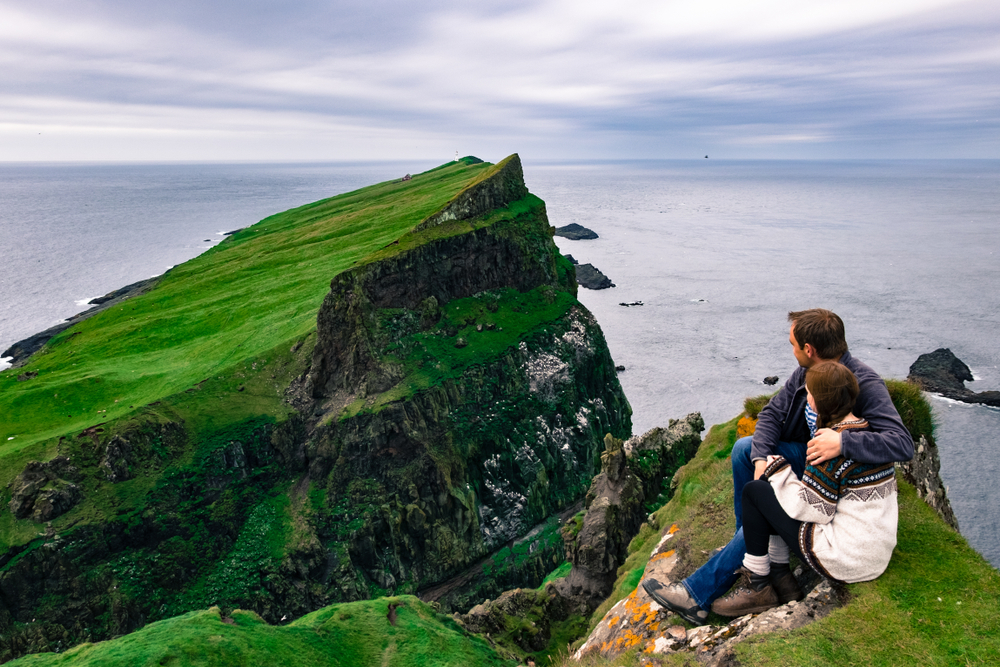 How to Plan the Ultimate Ireland Honeymoon
Ultimate Honeymoon Itinerary
Ireland is one of our favorite places to visit, and we have a ton of inside knowledge on where some of the best places to go and stay are. It is not a huge country, but it is chock full of places to go and things to do.
For an in-depth look at some places you may want to visit, check out our Ireland Road Trip Itinerary. This will give you a great idea of what the country has to offer and where you want to spend your time. If you want to focus your honeymoon more on Dublin than on the whole country, check out our recommendations for where to stay in Dublin.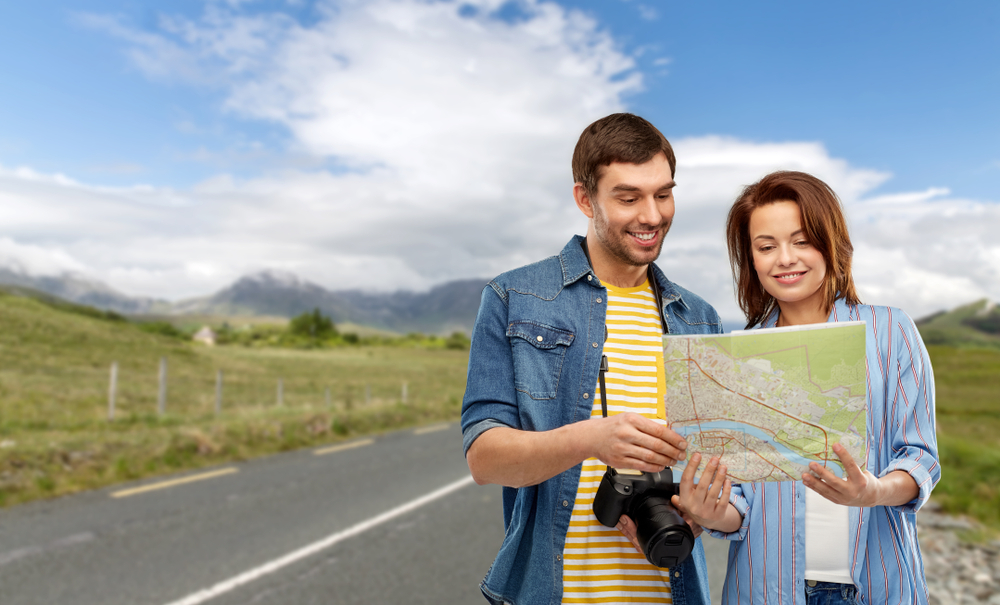 Best Times to Honeymoon in Ireland
An Irish winter is definitely cold but that does not mean you should only visit in the summer. While it is true that the weather is best in summer, all the tourists know that. If warmth is more important to you than elbow room, then sure, summer is a great time to come.
If you want some space to spread out and enjoy the major sites, you may want to consider visiting during the off-season. Come in the autumn and spring and you will miss the really harsh weather as well as some crowds. Because of all the rainfall, Ireland is pretty green year-round.
Trust us, whenever you come for your honeymoon in Ireland, it is going to be beautiful.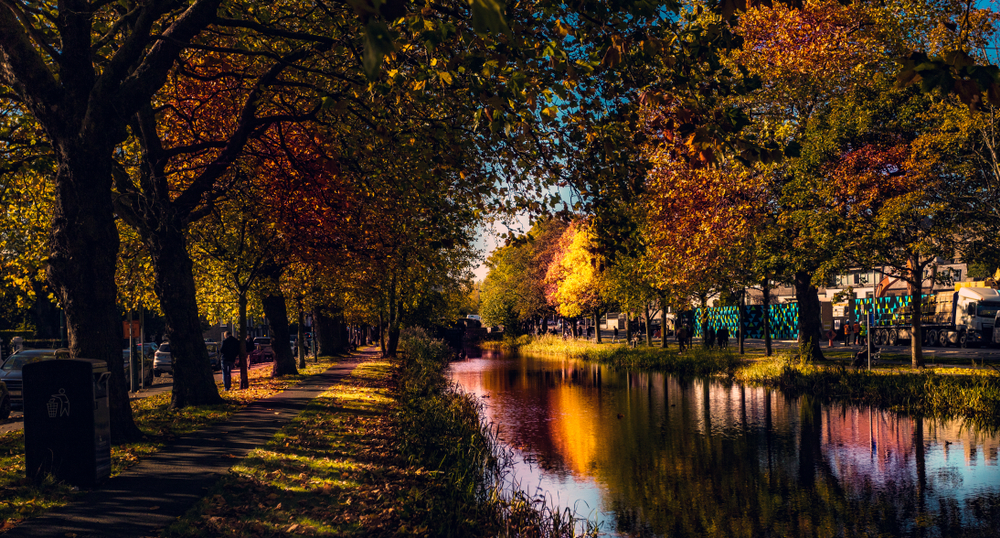 Romantic Hotels for Your Honeymoon
Ireland is a country as old as it is beautiful. The centuries have left their mark on the hilly glens and moors, and will leave their mark on your Ireland honeymoon as well. Wherever you stay, you will be able to breathe in the magical atmosphere of this enchanting country.
Stay in a modern hotel on historic city streets, or in a castle in the countryside. Choose a resort or a bed and breakfast. Whatever you do, you will find little bits of Ireland and her storied past throughout the country.
We have some of the most charming, inspiring, and romantic hotels listed for you here. And if you are specifically looking for castles, definitely take a trip over to our article on the Best Castle Hotels in Ireland.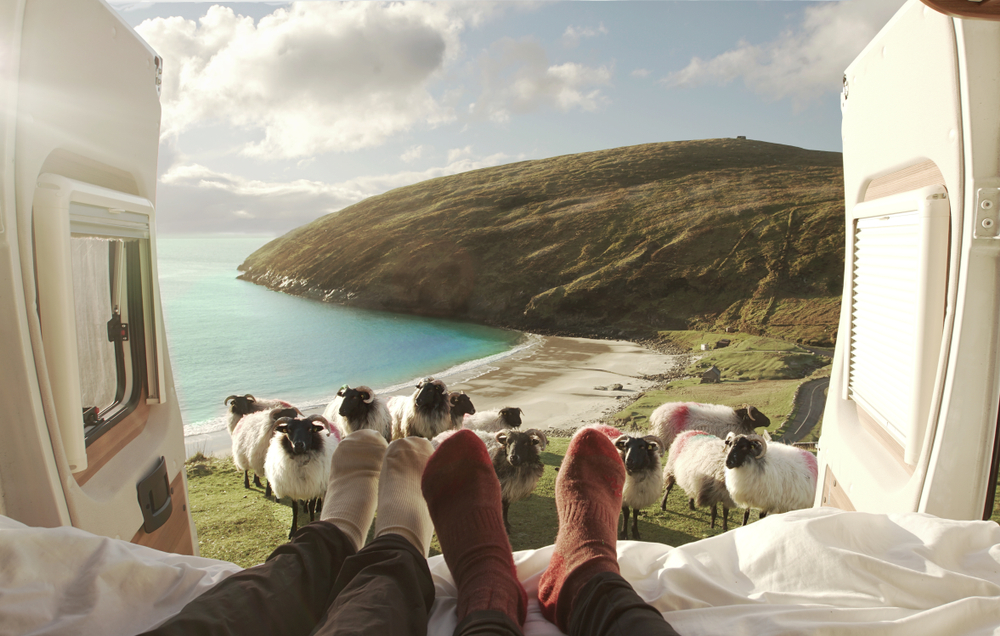 With all our talk about history, our first choice for where to stay during your Ireland honeymoon just had to be Lough Rynn Castle. Now, there are a lot of places that call themselves castles in Ireland. And depending on the centuries, a "castle" meant different things, so this makes sense.
But Lough Rynn–Lough Rynn will fulfill your every fairytale castle fantasy.
It has towers. It has walled gardens. Lough Rynn even has stables!
As if you are not already drooling, it is also just an hour away from the famed Cliffs of Moher. If you fly into Ireland, you will only have to travel for about an hour and a half to get here.
Check Rates: booking.com | hotels.com
If you were hoping for the grounds of a castle with the feel of a resort, then you have got to check out Castlemartyr Resort Hotel. Like seriously, follow the link and go look at the pictures. Or simply look at the picture we have below.
While this estate is not a castle itself, it is right next to the ruins of a castle from the thirteenth century. Take a carriage ride through the whimsical grounds, play a game of golf, or visit the old chapel nearby. Or stay inside all day at the mindblowing spa and Castlemartyr's award-winning restaurant.
Honestly, you could spend your entire Ireland honeymoon in this one place and not regret it.
Check Rates: booking.com | hotels.com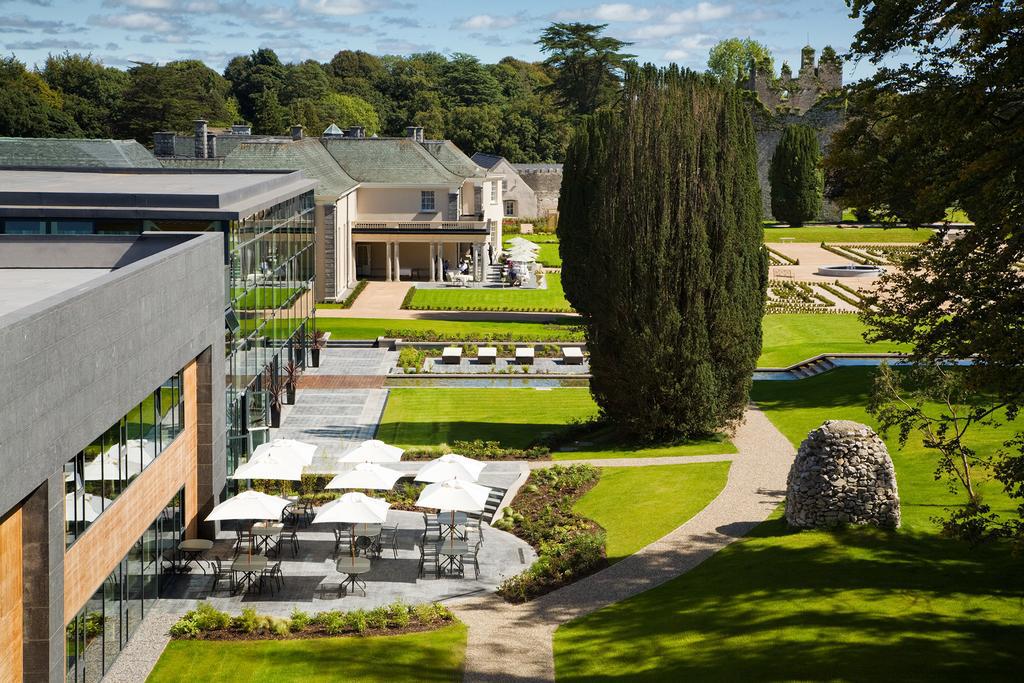 If you plan to get your history from the places you visit rather than the places you stay, but you still want a super-luxe romantic location for your honeymoon in Ireland, take a look at The Europe Hotel & Resort. Located in Killarney, you will feel like you have found your own private escape.
Ride ponies, bathe in the infinity pool, go boating, or simply sit and enjoy the gorgeous lakeside view. You will want to spend the rest of your life in the sumptuous spa with its saltwater pool and ice fountain. If your tastes run a little more toward the great outdoors, you can also go fishing and boating.
Check Rates: booking.com | hotels.com
Did someone say gardens? Kilkea Castle has greenery and flowers for days.
You will love the traditional, cozy aesthetic and rustic charm. You will also love the free shuttle service to and from the Dublin airport!
Stay at Kilkea, and the staff will make sure you are cared for and feel at home. While there is no room service, the in-castle restaurant will provide you with everything your heart and stomach desires.
Kilkea is also located in close proximity to the towns of Carlow and Kildare, which are excellent places to explore during your honeymoon in Ireland!
Check Rates: booking.com | hotels.com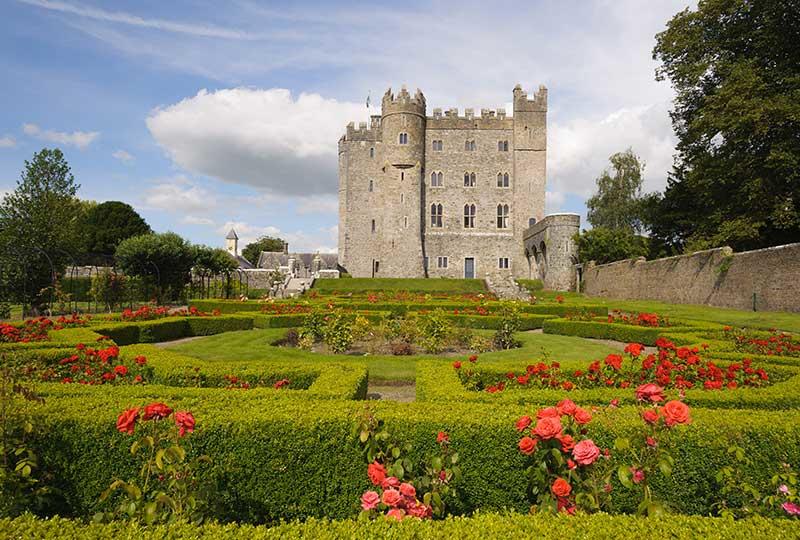 Taking a break from the castle motif, we highly recommend The Thatched Cottage B&B as an excellent bed and breakfast option. Located just under half an hour outside of Galway, The Thatched Cottage will steal your heart. And of course, being so close to Galway, it is also only about an hour to the famed Cliffs of Moher.
This location has all the charms of the coast with all the amenities of the nearby city. You will love the time you spend at the beach, in the city, and roaming the countryside. The Thatched Cottage also offers a garden and terrace to relax in after a wonderful day.
Check Rates: booking.com
Another excellent bed and breakfast you should definitely consider is the Groveside Farm B&B. Famous for the malted barley grown for the Guinness Brewery, the Groveside Farm B&B offers a traditional farm retreat.
This location is complete with home baking, gardens, and one of the most surreal and lovely settings you can find.
It is no resort, but then, sometimes it is the simple things in life that are the most romantic. You know, like candlelit dinners and holding hands. You will find plenty of those things if you choose to stay at the Groveside Farm B&B.
Check Rates: booking.com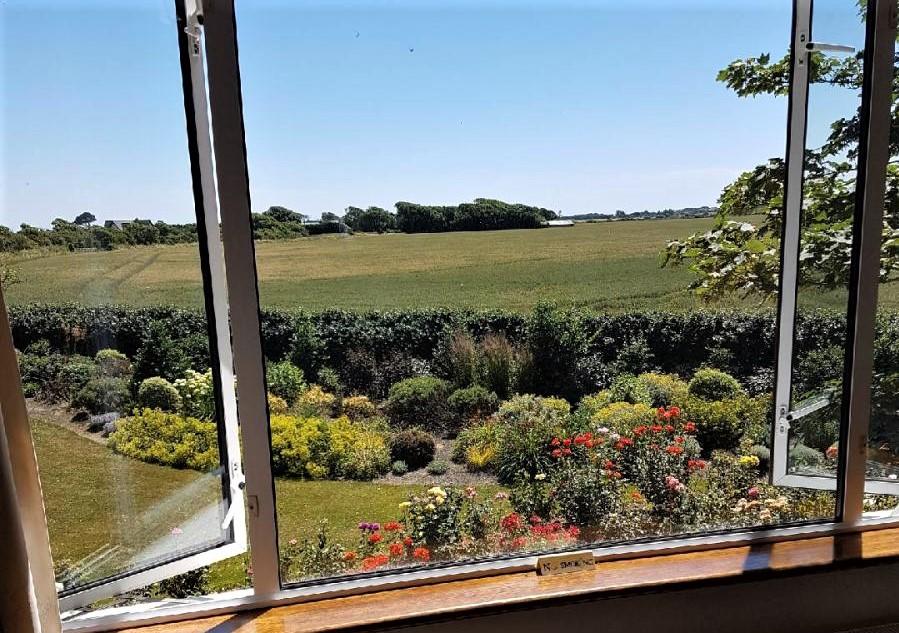 Making a departure from all things rustic and castley (it's a word, okay, we just made it one), we present to you the 5-star luxury hotel: Conrad Dublin. Not only is it located in the great city of Dublin, but it is also located right in the heart of it all.
Walk across the street to visit the National Concert Hall, and just a little further to visit the famous Grafton Street shops. You will find the furnishings to be modern and stylish, but still entirely comfortable and inviting.
If you are wanting a city experience for your honeymoon to Ireland, we highly recommend Conrad Dublin.
Check Rates: booking.com | hotels.com
If you choose to spend more of your time in Northern Ireland during your Ireland honeymoon, we highly recommend staying in The Gregory boutique accommodations. Located close to everything that makes Belfast so attractive, you will love the amenities available to you in this location.
It is only 30 minutes from Belfast airport, making it a great option if you decide to fly in there. You can walk to the Ulster Museum and Belfast Botanic Gardens nearby. There are plenty of things to experience and explore if you stay in this great location.
Check Rates: booking.com | hotels.com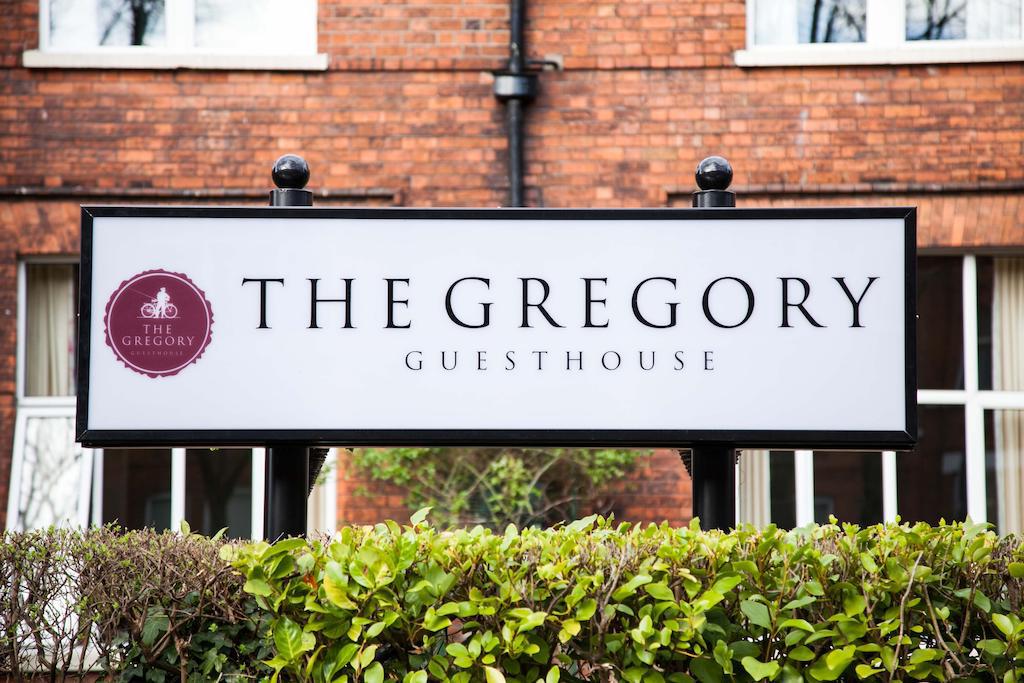 What to Pack for Your Ireland Honeymoon
When traveling to another country, there are always going to be some basics that you need to have a successful and low-stress honeymoon. We have those basics listed here.
However, Ireland is a ballgame all of its own, and we have a whole article on 11 things you do not want to forget. Head over there for some more in-depth information once you read through the basics we have listed here.
#1. A Travel Adaptor Specifically Designed For Irish Outlets
Listen, not all outlets are designed equal. If you are coming to Ireland from another country, especially if you are coming from the USA, you are going to need a travel adaptor!
Make sure to add a travel adaptor specifically designed for Irish outlets to your Ireland honeymoon packing list. You don't want to have dead electronics so make sure to invest in an adaptor!
#2. Reusable Filtered Water Bottle To Save Time And Money
While the drinking water in Ireland is considered safe, it will still be different than where you are from. As a result, if you have a sensitive tummy, you may pick something up when drinking unfamiliar water.
Reusable filtered water bottles make it a lot easier to make sure you have water and to stay hydrated. Trust us, do not just plan on having readily available drinking water wherever you go.
#3. Add A Poncho, Instead Of An Umbrella, To Your Ireland Packing List
Have three hands? Unlimited space? No?
Then pack a poncho.
Ponchos have tons of benefits in addition to keeping your hands free to do more important things (like taking selfies!). They also save space. Trust us, they fold up teeny tiny and can absolutely go everywhere with you.
Also, they will keep you so much better covered than an umbrella! If you like actually staying dry and doing whatever you want with your hands while you are at it, bring a poncho. And while you are at it, pick a poncho that is made of quality material so it doesn't rip when you put it on.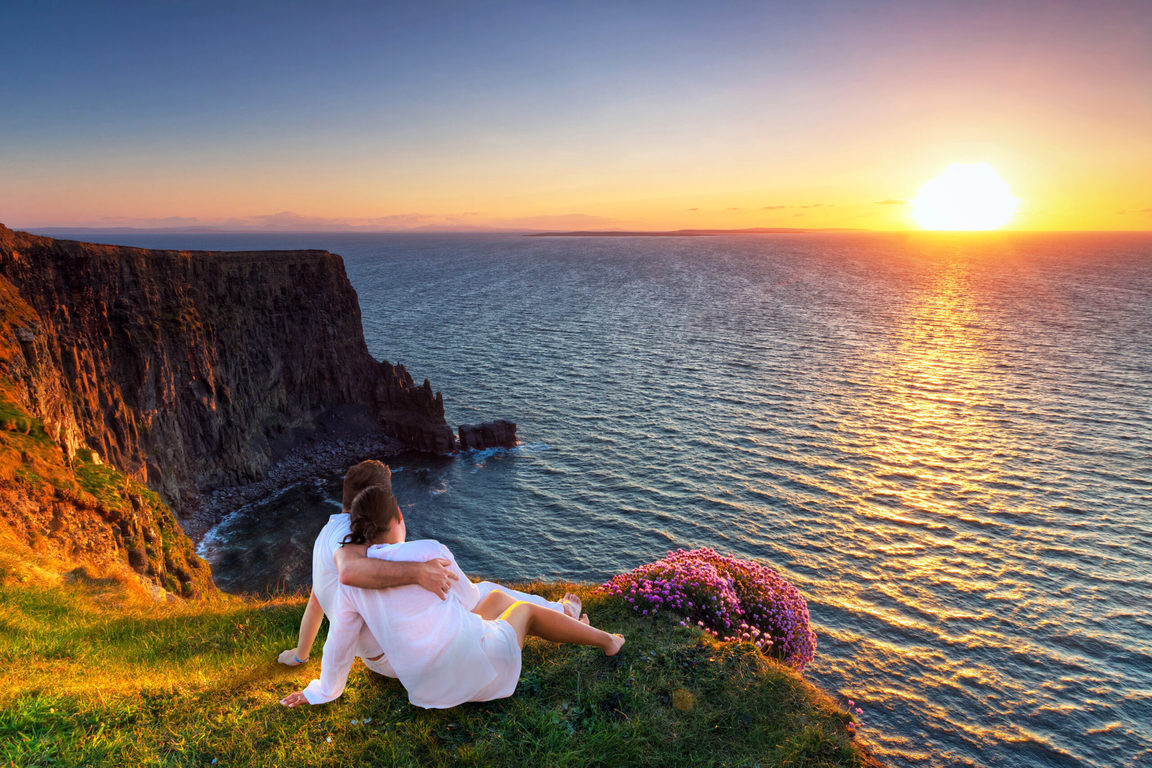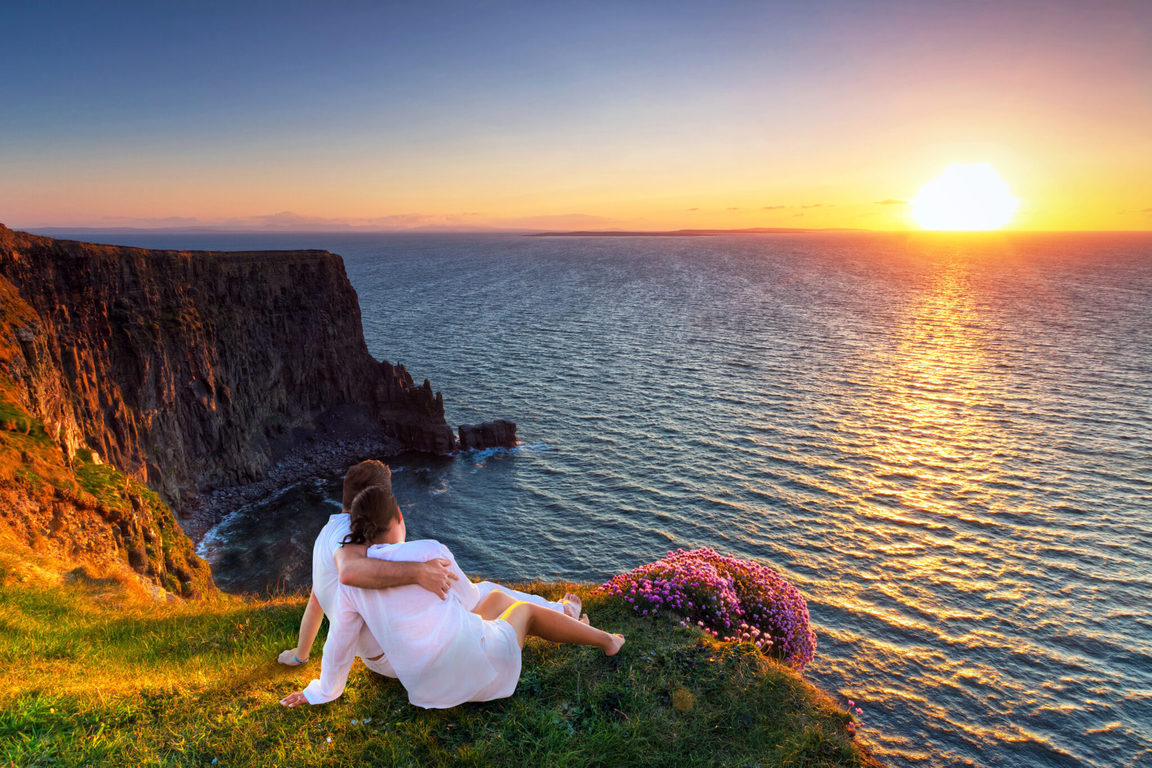 #4. When Packing For Ireland, Don't Forget A Portable Power Bank
If you plan on going on one of the many tours available during your Ireland honeymoon your phone is probably going to die quickly. You will not regret purchasing a portable power bank to bring along for the trip.
Portable power banks generally cost from $10-$40 and will help you recharge your phone on the go. Please do not forget to add this to your Ireland packing list, even if you aren't usually on your phone, because you do not want to miss the chance to take photos, document, and post on social media!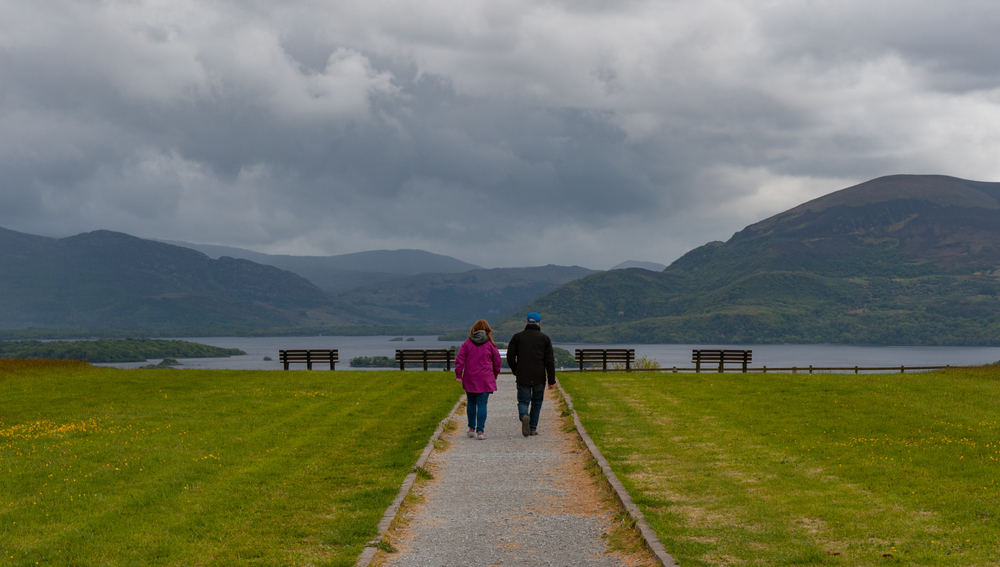 #5. An Anti-Theft Bag To Keep Your Valuables Safe
Theft and pickpocketing are big in many major European cities, so this is the best practice for traveling around the world no matter where you are. Simply wear a cross-body bag (never a backpack) and keep your hand on the zipper at all times.
If you don't already have an anti-theft cross-body bag added to your Ireland packing list, now is the time to make some adjustments. You want to be safe and secure during your Ireland honeymoon!
#6. At Least One Pair Of High-Quality Walking Shoes
Do yourself a favor and invest in at least one pair of high-quality walking shoes for your Ireland honeymoon. Even if you are not planning on doing any hikes or serious physical exercise, you will spend some time walking down cold and wet streets.
You want to save your legs, back, and feet, from cold and pain– so make sure to pack good shoes for your Ireland honeymoon!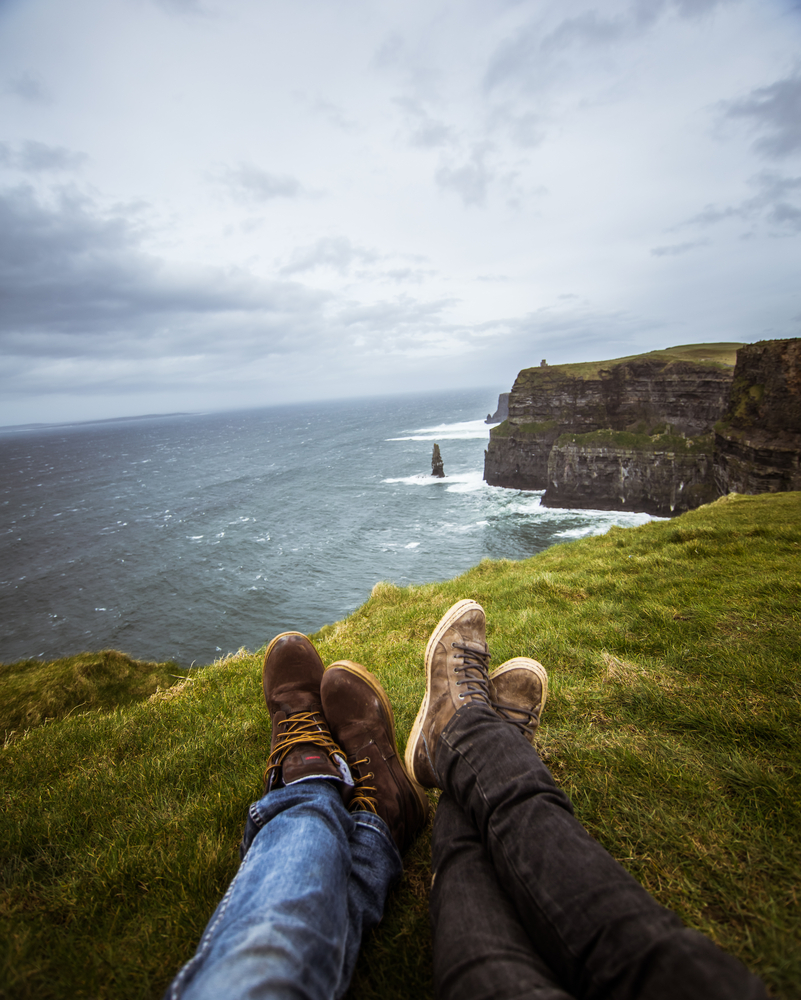 What to Do During Your Honeymoon in Ireland
Visit Some Waterfalls
To honeymoon in Ireland and not visit any waterfalls would be a mistake in our books. There are just so many truly majestic waterfalls in Ireland that you might even spot one without trying. Trust us though, some of them are worth putting in a little effort for.
One of those is the Powerscourt Waterfall, which is located near Dublin. It is Ireland's tallest waterfall, and it is gorgeous.
Now, not many of our waterfall recommendations are ticketed, but the Powerscourt Waterfall is because it is located on an estate. You will need to check the opening and closing hours to make sure you do not miss out on this one.
An equally amazing, free option, is the Glencar Waterfall in County Leitrim. It is one of Ireland's most popular waterfalls due to its feature in W. B. Yeats' famous poem, "The Stolen Child." You will even pass a few other waterfalls on your way to visit it!
There are steps with a handrail if you would like to climb to the top and view it from above. Glencar Waterfall is one of the most whimsical, ethereal waterfalls you can visit.
Another favorite of ours is Tourmakeady Waterfall in County Mayo. This one does require a bit of a walk (3.1 miles roundtrip), but it is absolutely worth it.
Tourmakeady Waterfall is located inside a Celtic rainforest. How romantic is that?! We cannot think of anything more charming than a walk through an ancient rainforest, with a wildly pretty waterfall along the way.
Out of all the waterfalls in Ireland, this just might be the most mythical. We have seven other favorite waterfalls you might want to check out for your Ireland honeymoon as well.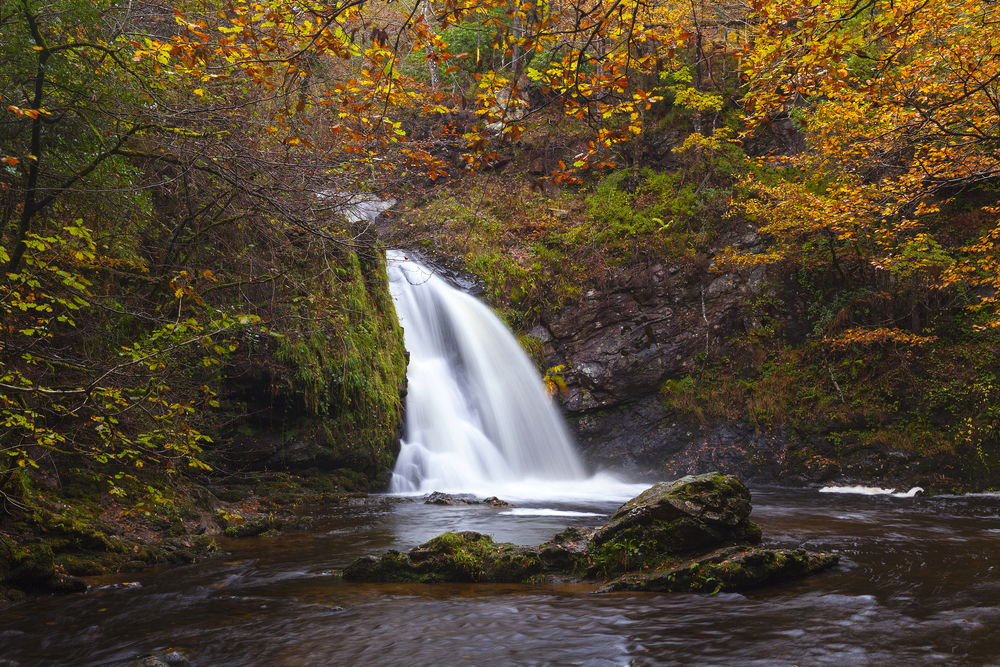 Explore Ancient Ruins
Does anyone come to Ireland and not spend at least some time checking out ancient ruins? From castles and abbeys to burial grounds and stone circles, your Ireland honeymoon will be packed with places to explore.
Foremost among them is the Hill of Tara. If you have read much about Ireland, whether myth or history, you have probably heard of the Hill of Tara.
It is located in County Meath, and it is the burial site of the Celtic kings of centuries past. You cannot help but feel in awe of the place as you stand among the standing stones and ruins.
Another soul-stirring experience is the burial grounds at Newgrange. They earned their Unesco World Heritage status with their sheer age alone.
The burial mounds are around 1,000 years older than Stonehenge. Take that, Scotland honeymooners. You and your new spouse can even explore the two burial mounds that are open to the public.
For something equally as exciting, take a short boat ride from Ross Castle in Killarney to Innisfallen Island, found in Killarney National Park. Here you will find the ruins of an abbey that dates back to the 7th century. You will love the opportunity to stand where ancient kings have stood, including Brian Boru, the last High King of Ireland.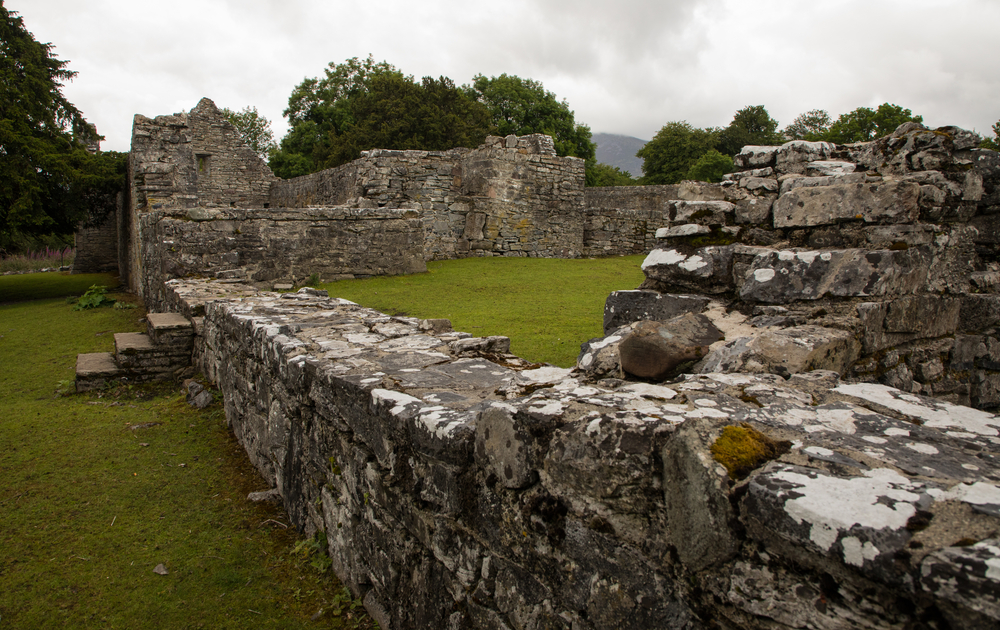 Hike Through the Countryside
Ireland is home to many, many great hikes. We have our favorite hikes of course! Between the rolling green hills and the picturesque coastline, you will love the views you find during your honeymoon to Ireland.
If you decide to spend any time in Killarney (and obviously we think you should!), check out the Muckross Lake Loop Trail. The shortest trail is about 6 miles roundtrip and will take you 2-3 hours. You can even see the beloved Torc Waterfall along the way!
The Giant's Causeway is located in Northern Ireland, and it is truly a sight to behold. We recommend the path from the Visitor Center at Old Bushmills Distillery to the Giant's Causeway, which is about 2 miles one-way.
Given the place's name, you might expect this area to be chock-full of myths and legends, and you would be right. Additionally, it is full of neverending views that will blow your mind. We highly, highly recommend this one.
For the shortest trail with the best views, consider the White Arrow Route in Burren National Park. It is only about one mile and probably will not take you more than an hour.
Spending some time in the Burren National Park will give you the opportunity to walk through meadows of limestone and visit some Celtic tombs. We love this area!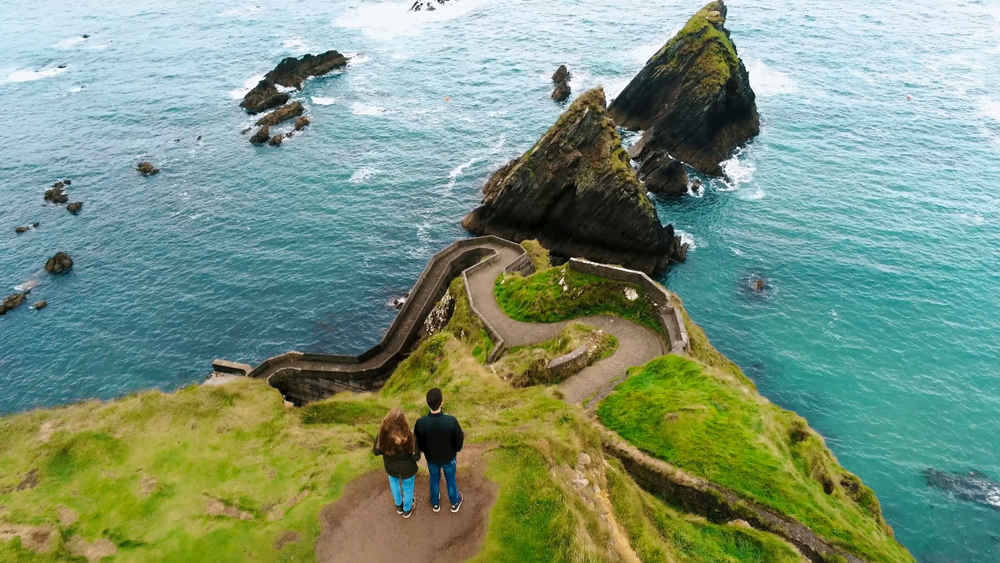 Do Something Adventurous
This is where you should really bring along that waterproof poncho we mentioned earlier. Honestly, you should bring it along for any of our recommended activities, because Ireland, but seriously do not forget it if you choose to go adventuring.
Electric bikes may not be the first thing that comes to mind when you think of adventure in Ireland, but it is an amazing option. Explore the Great Western Greenway in County Mayo with an electric bike to help you go the distance. We promise you are going to love it.
You and your love can also go paddleboarding during your honeymoon in Ireland!
Bring your swimsuit or wetsuit, rent a paddleboard, and spend some time on the ocean. We cannot think of a better way to get a personal experience of the Irish coastline. It is low risk and will give you a fun opportunity to do something a little different.
Another exciting adventure for your Ireland honeymoon is cliff jumping!
Otherwise known as coasteering, which is basically the exploration of cliffs and caves along the coastline. We definitely recommend doing this one with a guide, as it is hard to tell where it is safe and where the great areas to explore are. It is one of the most exciting things you can do during your honeymoon in Ireland!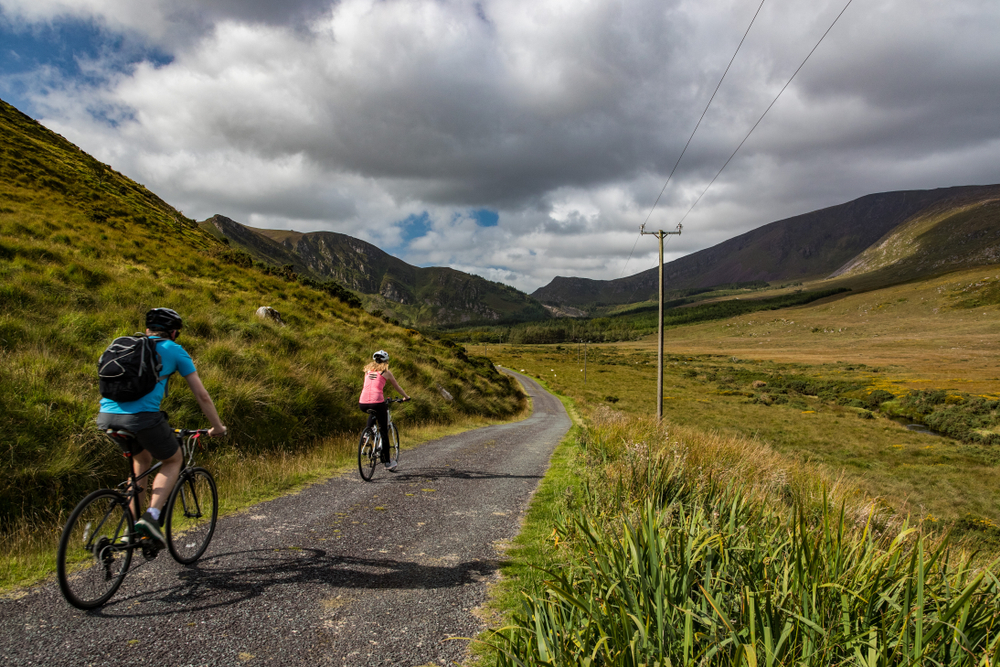 Sunbathe on the Irish Coast
Ireland is home to several beautiful and exquisite beaches along its stunning coastline.
One of our favorites is Lahinch Beach. Nestled alongside a quaint little town, a walk along the shoreline is just the thing for the most romantic sunset of your life. It is also very close to the Cliffs of Moher, so you can pack it in with a few of your other Ireland honeymoon activities!
We also love Portsalon Beach. It is simply amazing with its breathtaking views. You can even rent a home along the beach if you would like!
Rather than being directly on the ocean, Portsalon Beach is located between peninsulas in County Donegal. You will love the soft sand, perfect for strolling or lounging, and the calm waters. You will also love how uncrowded it is!
For a truly epic setting, consider visiting Portrush White Rocks Beach in Northern Ireland. It has everything a beach requires to be perfect–golden sands, cobalt water–and more.
Portrush White Rocks Beach came by its name naturally. It is surrounded by white limestone cliffs that lend an extraordinary effect to the whole place. This one is more popular, and parking is limited, so we recommend arriving early in the day.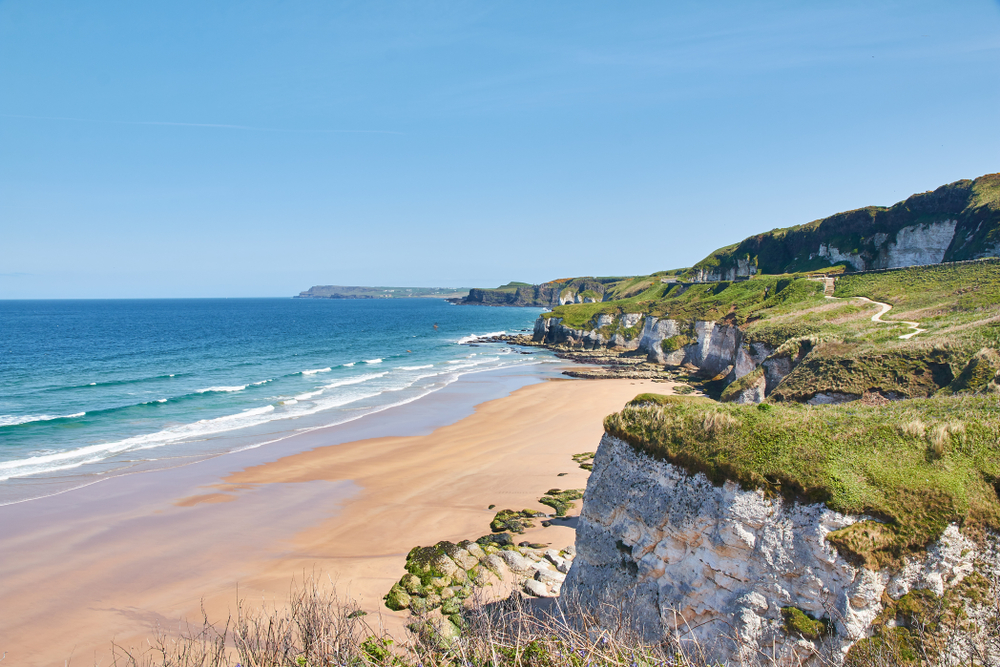 Getting to Ireland
Dublin is home to Ireland's largest international airport, and we recommend flying in to here for the best rates on flights and car rentals. Dublin is the perfect starting point for any adventure in Ireland, even if you do not plan on staying in the city for very long.
Plan for a long flight if you are coming from the United States–the shortest flight out available is from Boston, and it will take about 6 hours. If you are coming from Los Angeles on the other coast, you are in for a 10+ hour flight.
If you are planning on spending more time in Northern Ireland, you might want to look into flying into Belfast Airport. While the flights might not be as plentiful or as affordable, Belfast is an excellent place to start as well.
Wherever you plan to start or focus your time, we recommend checking out Skyscanner to find the best and most affordable flights into Ireland. We love using this tool. It makes it easy to compare rates and make sure you are getting the best deal possible.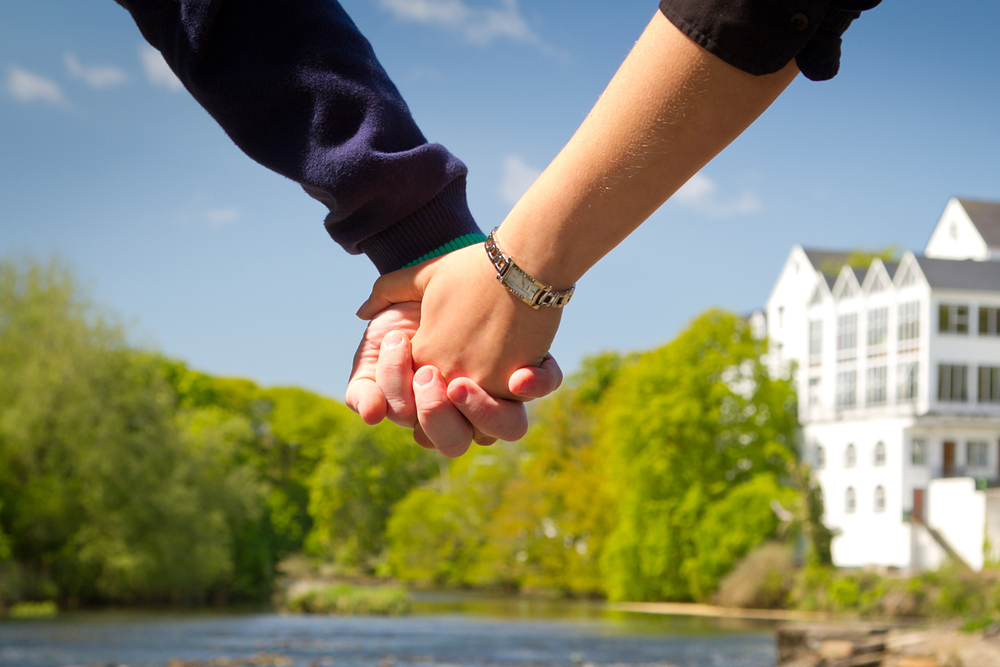 Getting Around During Your Honeymoon
Car rentals are a great way to get around during your Ireland honeymoon. Seriously–we wrote a whole article about how much we love Irish car rentals!
That being said, there are always things that can go wrong when traveling in another country. Read our article on some mistakes to avoid when renting a car in Ireland to make sure you are prepared.
The short of it is that you can choose between renting a car and public transportation. Renting a car gives you a lot more freedom on where you can go and how long you can spend there.
We recommend AutoEurope.com to find the best and most affordable rate when renting a car in Ireland. You will often get the best rates by booking your rental in a large city rather than a small one.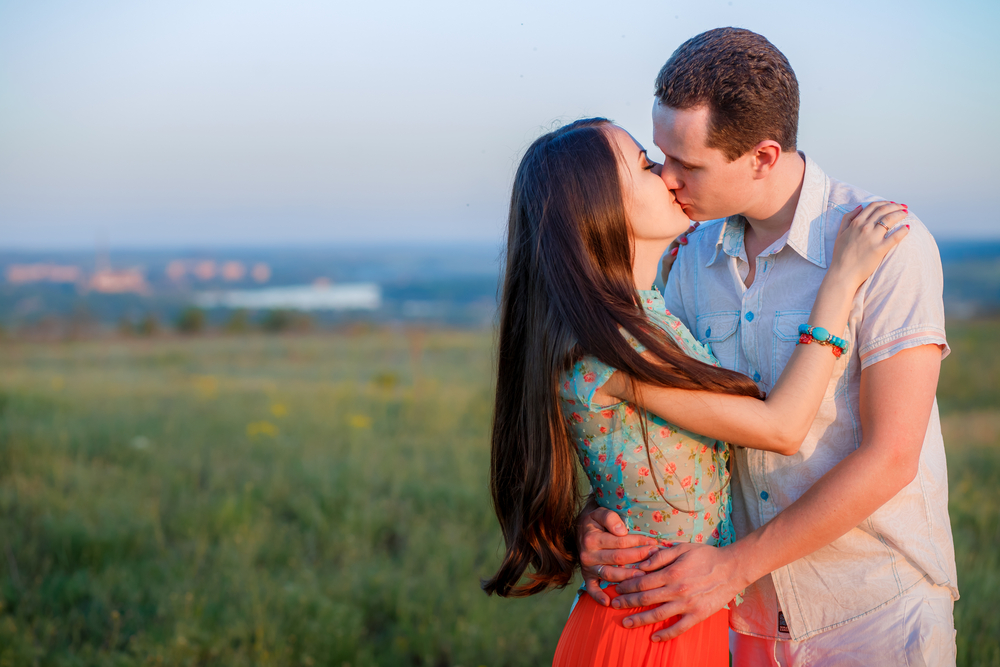 Congratulations on getting married! We hope your Ireland honeymoon is perfectly wild, whimsical, and romantic. Let us know if you use any of our recommendations, and which parts of your honeymoon in Ireland are your favorite!