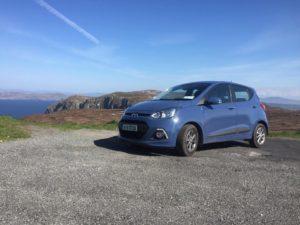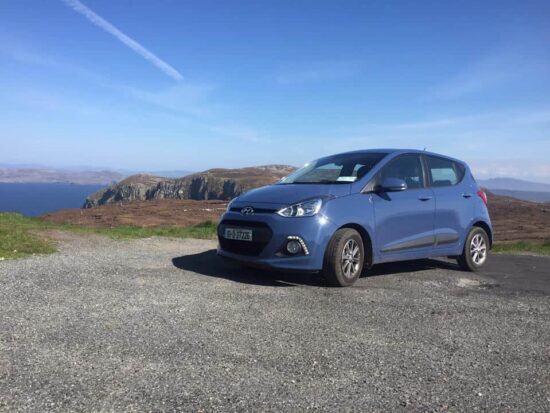 During our time in Europe we have rented cars multiple times and each and every time the rates have been astronomically expensive! As true Americans, neither of us know how to drive a manual so we are constantly forced into renting automatic vehicles. Guess what? Automatics are "automatically" more expensive. During our research, we stumbled upon Irish Car Rentals, a low-cost car rental company.We were tentative about booking a car rental in Ireland but are so glad we did because there is no way we could have experienced the island by train or bus.
Here are the top 5 things we loved about Irish Car Rentals:
1. Price
We hate spending tons of money on cars. With Irish Car Rentals, we were able to rent an automatic transmission car for a grand total of 90 euros for 5 days! This is incredible, especially when you compare it to the $250+ we were spending for a four day rental in mainland Europe. Drive a manual? Even better! We saw prices as low as 30 euros for the same time frame!
2. Selection
What do you want to drive? Irish Car Rentals has a huge selection of vehicles to choose from. Before you book, you have the option to peruse their fleet and chose a car that suits your needs.
3. Locations
We loved that Irish Car Rentals has tons of locations for renters to pick up and drop off from. We were throwing around a few different road trip options so knowing that we could pick up in Dublin and drop off in Cork/Galway/wherever else was a nice perk. In addition, the cost didn't rise much from place to place, making this an attractive option.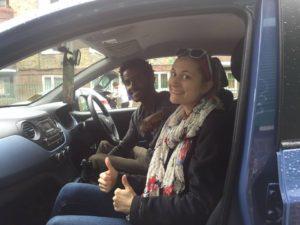 4. Insurance
Take it from us…driving in Ireland gets SUPER sketchy at times! We were thankful that Irish Car Rentals offered super affordable insurance. We never put insurance on a rental car so for us to actually pay a few euros extra and make this decision was a huge step. They offer a variety of coverage plans to fit with most budgets.
5. Staff
Irish Car Rentals' staff were kind and helpful to us poor Americans the entire time. They explained the ins and outs of the rental, discussed insurance options, and even took photos of us in the car because we were excited about driving on "the wrong side of the road."
We were thrilled to have a rental to explore Ireland with and would 110% work with Irish Car Rentals again on our next trip to the Emerald Isle.
Disclosure: We received our 5 day rental as a courtesy from Irish Car Rentals. All opinions shared are our own because why would we lie to you? Lying sucks! 
Pin it: