Are you looking for boutique hotels in Milan? You have come to the right place, in this article we have compiled a list of Milan boutique hotels for you, all of them rated a minimum of 8/10 by the guests who have stayed in them.
Near the northern border of Italy, Milan is a destination most dream of visiting. It is full of postcard-perfect scenery, culture, art, and of course fashion and design. Everyone who is anyone goes to Milan.
Whether you spend your day people-watching at the pavement cafes or taking in the culture we know you will have an incredible time in Milan and staying at one of the best boutique hotels in Milan will make the experience even more special.
Each area of Milan has its own unique ambiance and flair so make sure you pick the right one for your stay. Centro Storico is the main area where most of the visitor attractions are; you will be within walking distance of everything but it can get crowded and tends to be expensive.
Navigli is the area for you if you are here for the food, drink, and nightlife. Citta Studi is further out so you will have to walk but it is cheaper and less crowded.
Brera again in the center with lots of character but tends to be pricey and crowded and is known for its Bo-Ho chic. Fiera/San Siro is more of a family destination it is cheaper, further out, and has more of a local feel and Porto Romana is industrial cool.
Something to bear in mind is that parking in Milan is a stressful and expensive experience and the city does have congestion charges and tickets must be purchased in advance. Just make sure you know the rules before you travel into the city so you don't get fined. The bus, metro, and tram are like clockwork and not an unpleasant experience. Or you can bike or get a taxi.
And you can always combine your trip to Milan with a trip around Italy take a look at The Ultimate 2 Weeks In Italy Itinerary You Should Steal for inspiration.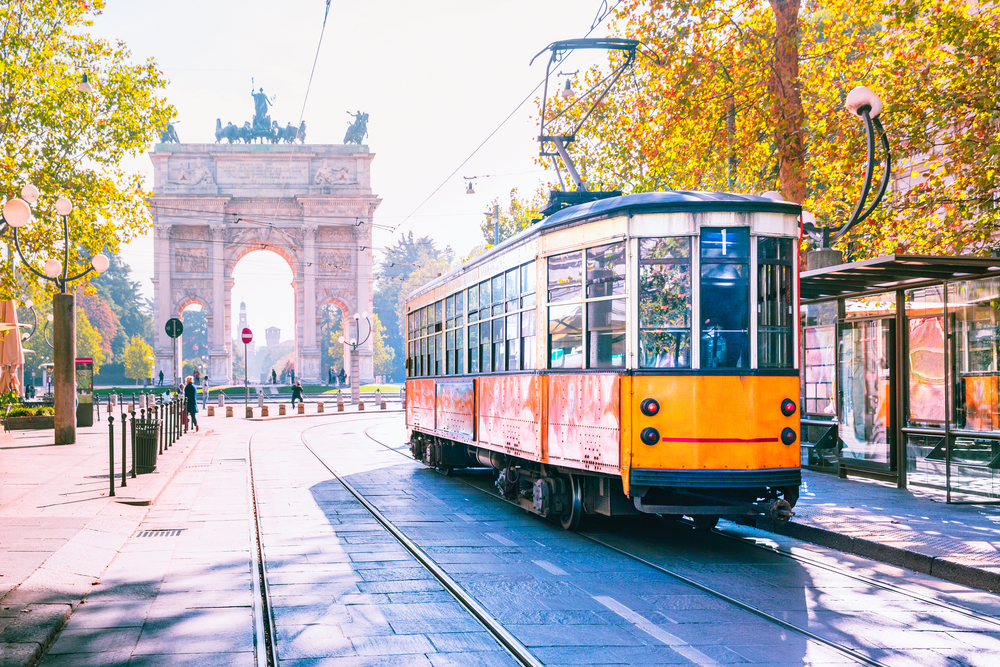 What Are Boutique Hotels?
Boutique hotels are privately, often locally-owned hotels. They are not affiliated with any hotel chain and are run as business for the owners, often a family.
Every time we have stayed at a boutique hotel we have had a mostly wonderful experience. They tend to be much more unique, special and intimate experiences.
And as a plus you are also helping the local economy of where you are staying. A stay in one of the boutique hotels in Milan will make your vacation unforgettable.
Also check out 15 Best Boutique Hotels in Florence Italy.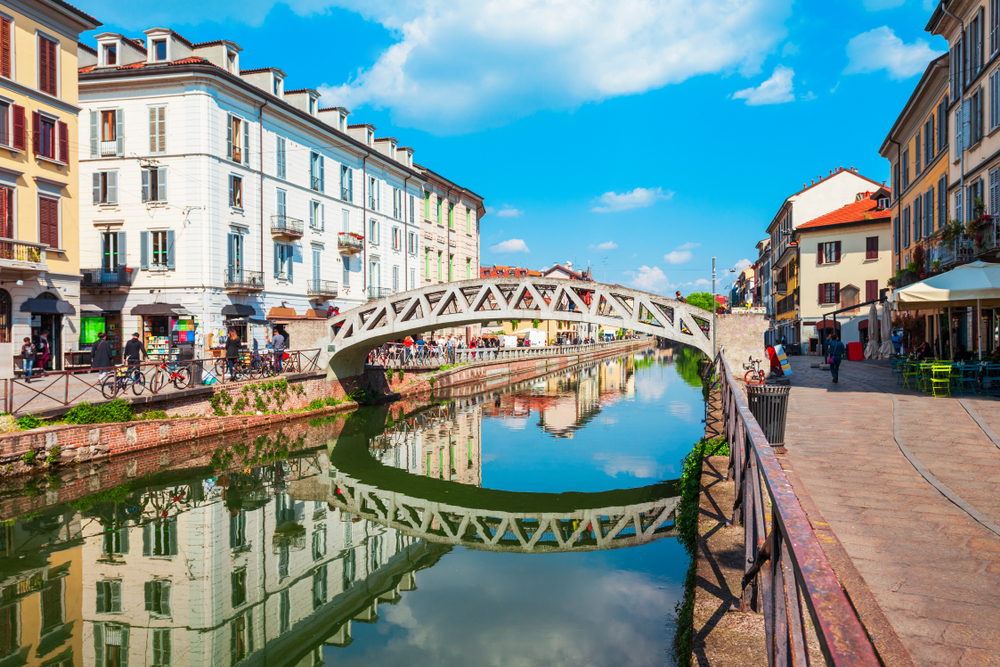 Why Stay In A Boutique Hotel In Milan?
There is a huge difference we feel between the pride someone has in a hotel that is their own versus being employed by a hotel chain. The people in boutique hotels really want to please you and they really want you to have a good stay, their livelihoods depend upon it.
Therefore you will often find them much more welcoming, appreciative of your business, willing to go that extra mile, and more than happy to help you in any way they can.
Staff at boutique hotels in Milan also have intimate knowledge of the area, where is the best restaurant, which is the best time to visit the attractions, what do you really need to see? Whatever your questions you are bound to get answers and often they suggest things that are less touristy and provide much more experience. That small run family restaurant off the beaten track is likely to be a much better experience.
I think what we love most about boutique hotels though is that they are so unique. Often the owner's passions, personality quirks, and eccentricities are included in the decor. You won't often get off-the-peg experiences; boutique hotels in Milan are as unique as their owners, each with a personality and flair that makes them special.
Some people stay with chains because they know what they are getting, but like I said we have chosen boutique hotels in Milan that have all been rated above 8 so you will have an amazing experience.
Looking for some things to do in Italy? Check out 26 Memorable Things To Do In Italy.
14 Best Boutique Hotels in Milan Italy
Matilde Boutique Hotel
150 yards from Piazza Duomo square, Matilde Boutique Hotel offers a great location, restaurant, a bar, and a shared lounge. The decoration is simple, elegant, and stylish.
All guests' rooms have air conditioning and a flat-screen TV and buffet breakfast is a must. Reviews of this hotel comment on how great and attentive the staff,
A great hotel for a couple, right in the center of Milan.
Popular points of interest near Matilde Boutique Hotel include Duomo Square, La Scala and San Maurizio al Monastero Maggior.
The boutique hotel in Milan in the Centro Storico region
Click Here To Check Rates On Booking.com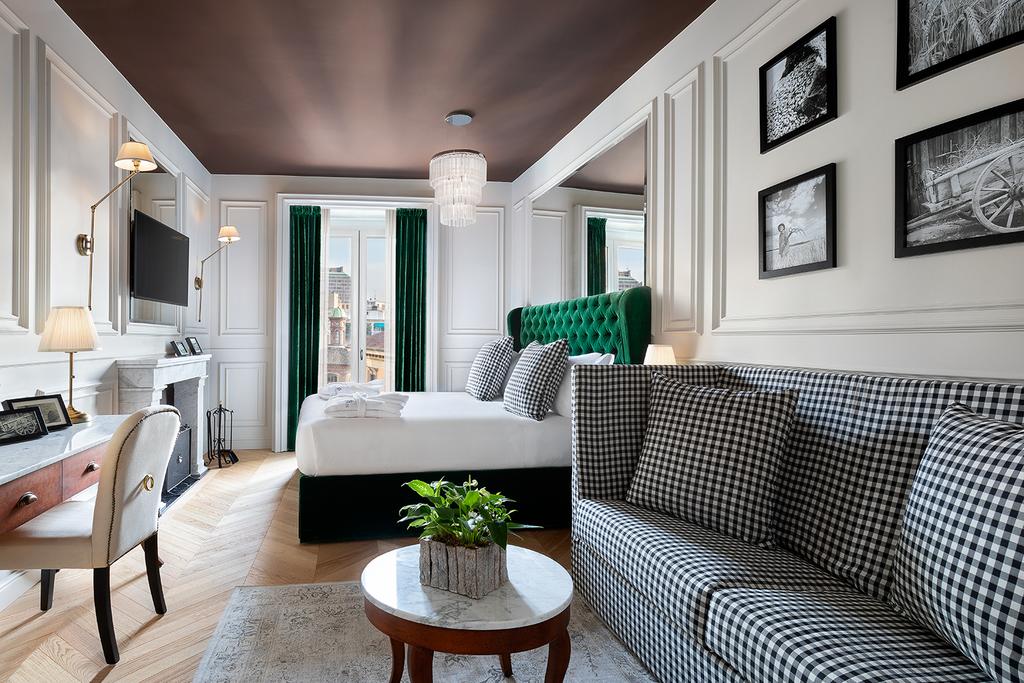 The Square Milano Duomo
A 5-minute walk from Milan Cathedral, the Scala Opera House, and the Vittorio Emanuele shopping area. A modern stylish hotel in a historic building, The Square Milano Duomo offers a restaurant bar and free Wifi and it also provides parking nearby.
The modern rooms come with air conditioning, a mini-bar, hairdryer, and toiletries.
A great hotel in the heart of Milan, with a metro stop 100 yards away if you want to venture further.
One of the cool hotels in Milan that is in the Centro Storico region
Click Here To Check Rates on Booking.com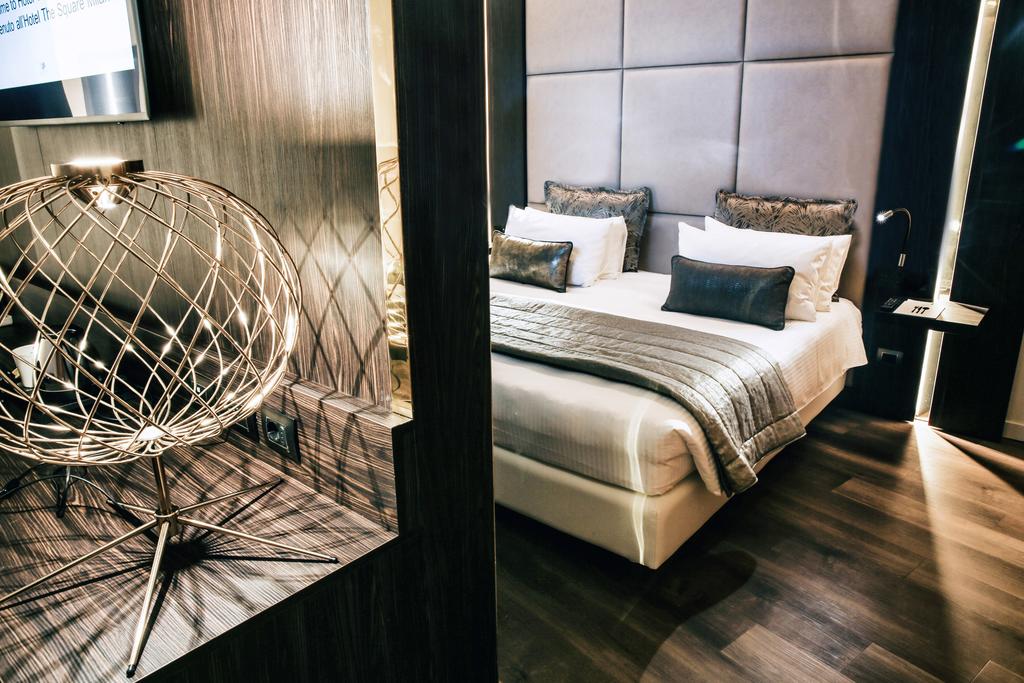 M20 Boutique Hotel
In the centre of Milan M20 Boutique Hotel is a 3-minute walk from Museo Del Novecento and 300 yards from Palazzo Reale and Duomo di Milano
A bright airy hotel, the rooms are equipped with a flat-screen TV, hairdryers, and a fridge.
Wifi is available as is parking and they provide shuttles to and from the airport.
Guests comments on how friendly the staff are and describe the hotel as a peaceful escape from the hustle outside.
This Milan boutique hotel is in the Centro Storico region.
Click Here To Check Rates on Booking.com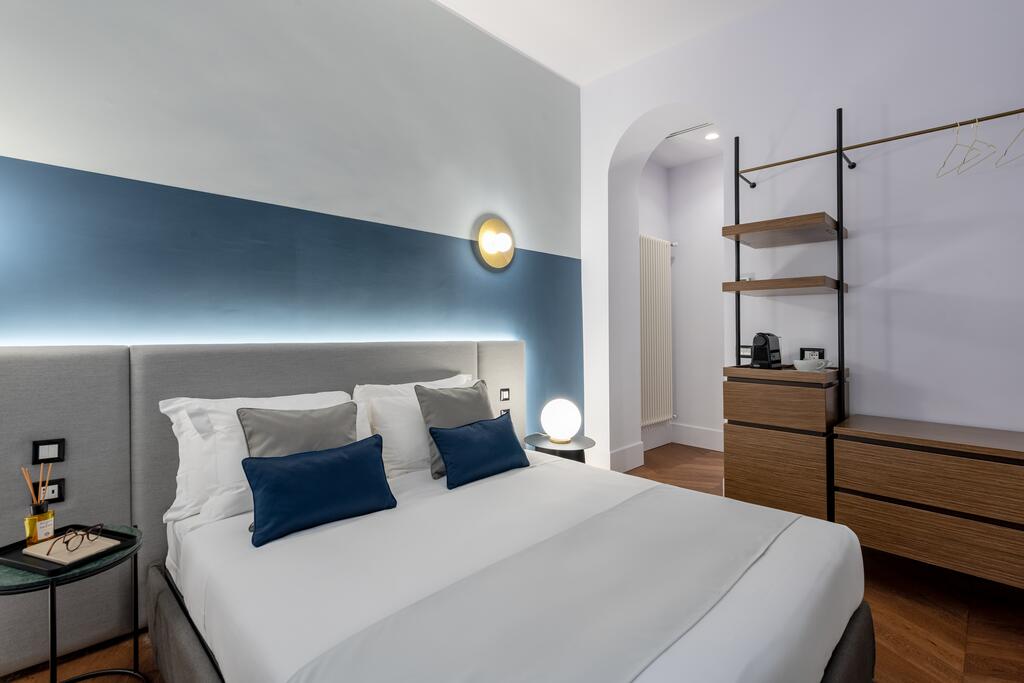 Antica Locanda Dei Mercanti
Located on the first and second floor of an 18th century building the Antica Locanda Dei Mercanti is probably what you think of when you think of Italian houses.  And for that extra special stay, rooms on the 3rd floor of the building enjoy lovely private terraces. Guests seem to have fallen in love with this little gem.
You are right in the center of historic Milan 400 yards from Milan's Castello Sforzesco.
A beautifully bright and airy hotel that comes with all the modern facilities you would expect.
One of the best boutique hotels in Milan in the Centro Storico region.
Click Here To Check Rates on Booking.com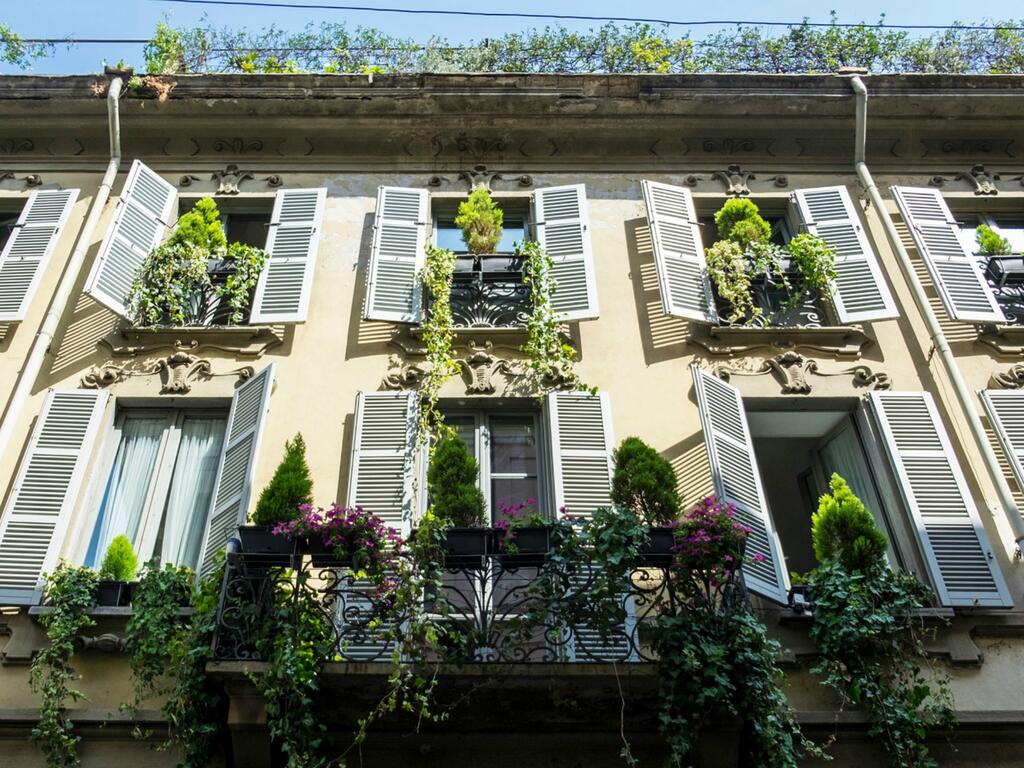 Hotel Gran Duca Di York
Boutique hotels in Milan don't get more boutique than this. Set in an 18th-century historic palace it is a modern-day hotel that has all the period features you would expect.
The Gran Duca Di York is located within walking distance and the Duomo Metro stop 300 yards away you can get everywhere you need to from this hotel either walking or on the metro.
Soft drinks are free in the hotel's mini bar and a buffet breakfast is served until 10.30 am.
Previous hotel guests had rated the staff highly and the location as excellent.
One of the boutique hotels in Milan with a difference and right in the middle of the Centro Storico region.
Click Here To Check Rates on Booking.com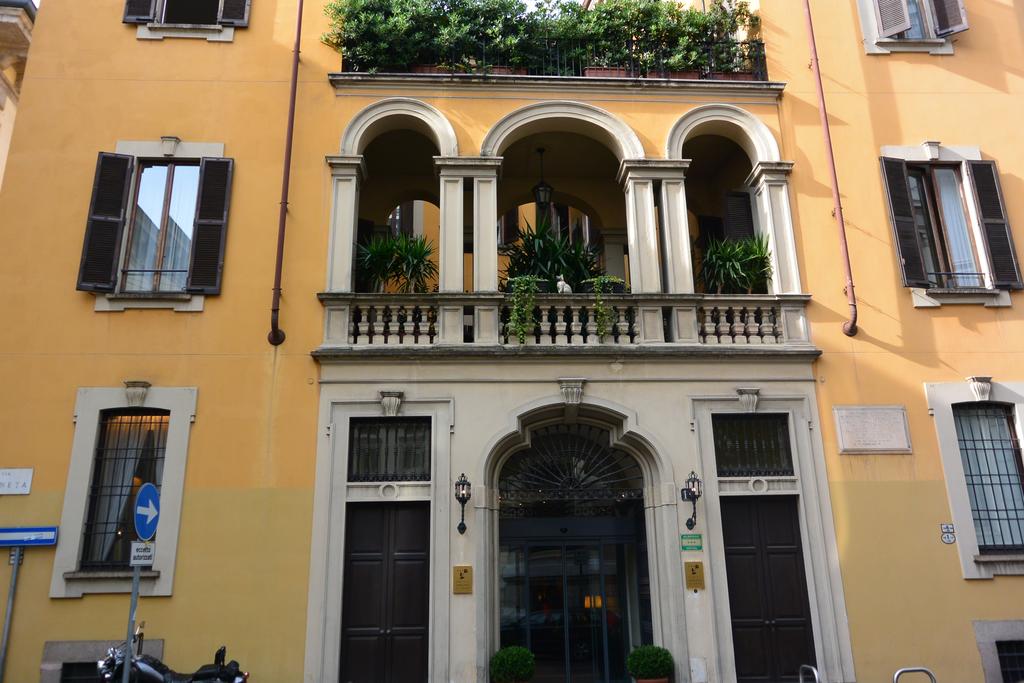 The Street Milano Duomo | a Design Boutique Hotel
If you are looking for a cool hotel in Milan this is it. The Street Milano Duomo | a Design Boutique Hotel is bold, stylish funky and it a great location.
Just a few steps from the Galleria Vittorio Emanuele and Duomo, the hotel offers contemporary-style rooms, free Wifi throughout, and a lovely terrace where you can enjoy breakfast.
All rooms feature a 42-inch LCD TV with satellite channels, and a laptop safe, and everything you would expect from a city center hotel.
This boutique hotel in Milan is just 3 minutes' walk from La Scala Theater and Milan Fashion District is 750 yards away.
Guests comment on how large the rooms are and how clean this hotel is. It is situated in the Centro Storico region.
Click Here To Check Rates on Booking.com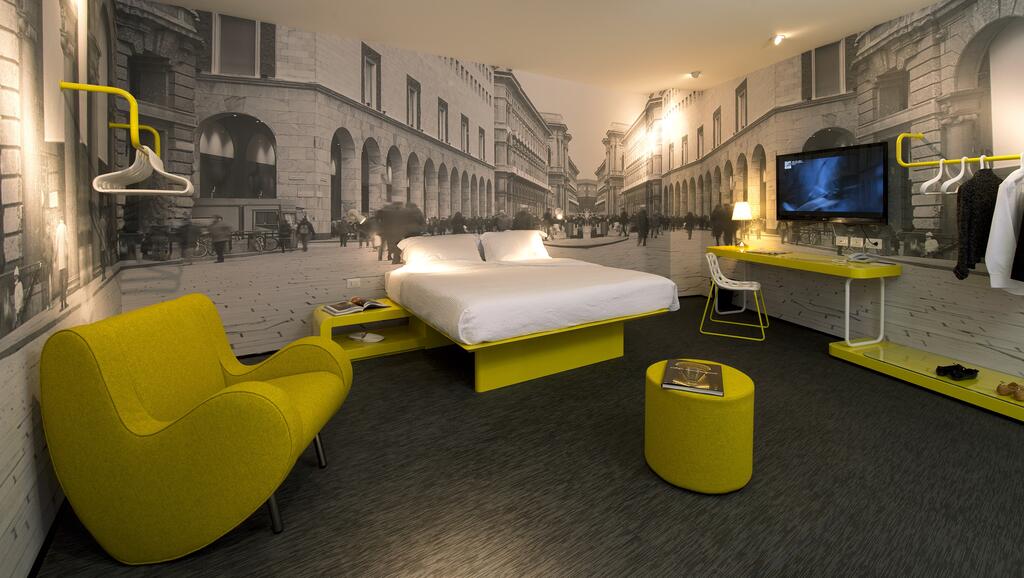 The Corner Duomo Hotel
One of the boutique hotels in Milan that come with parking. The Corner Duomo Hotel is a mix of luxury, coolness, and has smart technology to make your stay more comfortable.
Just 350 yards from Galleria Vittorio Emanuele and 550 yards from Duomo Square, the hotel has an excellent location in the Centro Storico region.
It's the little touches that make this one of the best boutique hotels in Milam, such as the honesty bar, the showers described as waterfalls, the strategic use of color, and the cool design.
Definitely one of the cool boutique hotels in Milan.
Click Here To Check Rates on Booking.com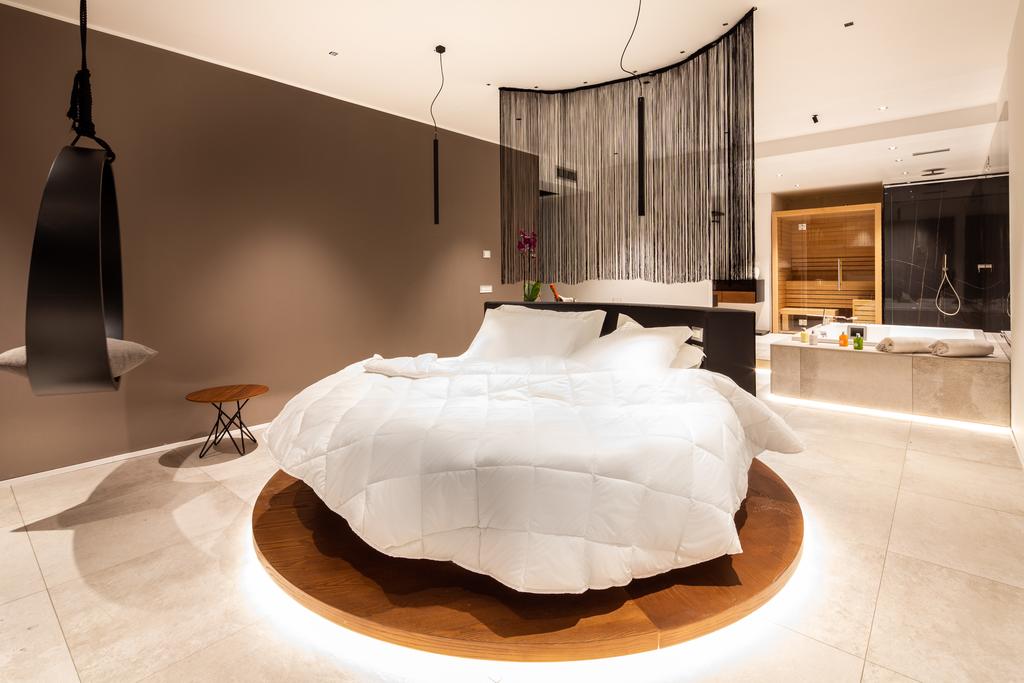 Spadari Al Duomo
The hotel certainly has some Wes Anderson vibes going on; it's an unusual hotel where symmetry and color form an interesting aesthetic. The rooms are decorated with paintings by young contemporary artists and there is something about this place that is just so quirky.
Just 150 yards from Piazza del Duomo and Milan Cathedral, Hotel Spadari is also in a great location in the Centro Storico region.
This boutique hotel in Milan prides itself on its service providing free fruit and mineral water throughout the day and ensuring staff are available to answer any questions. And guests seem to agree, commenting on how helpful and respectful the staff are.
This hotel is also quite spacious for a city centre hotel and the breakfast seems very popular.
Click Here To Check Rates on Booking.com
Art Hotel Navigli
Featuring a collection of modern art, painting, and sculptures Art Hotel Navigli is set in the lively area of Navigli.
In this boutique hotel in Milan, you are perfectly positioned to enjoy the local area famous for its bars, restaurants, and boutiques.
The Navigli area is famous for its pubs, restaurants, and boutiques. Milan city center is easily reached via metro, with Porta Genova Metro Station 5 minutes' walk away.
There is a garden, a lovely terrace on the top floor as well as a gym, sauna, and Turkish bath.
Click Here To Check Rates on Booking.com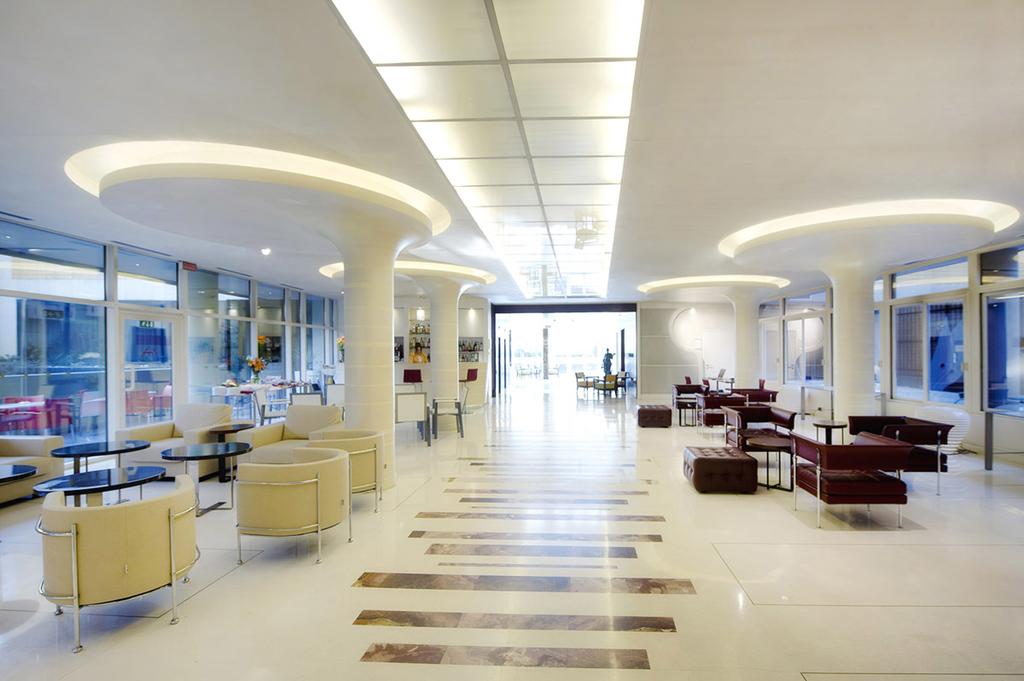 Galleria Vik Milano
If you want your trip to Milan to be extra special and you want your boutique hotel to have that wow factor this one is for you.
Set in Milan's elegant Galleria Vittorio Emanuele II shopping arcade, the rooms in Galleria Vik Milano truly are incredible. 
Rooms overlook the shopping arcade or courtyard and this hotel has all the luxuries you could wish for.
This hotel also hosts the famous exhibition on Leonardo da Vinci.
Book this place for an extra special stay.
Click Here To Check Rates on Booking.com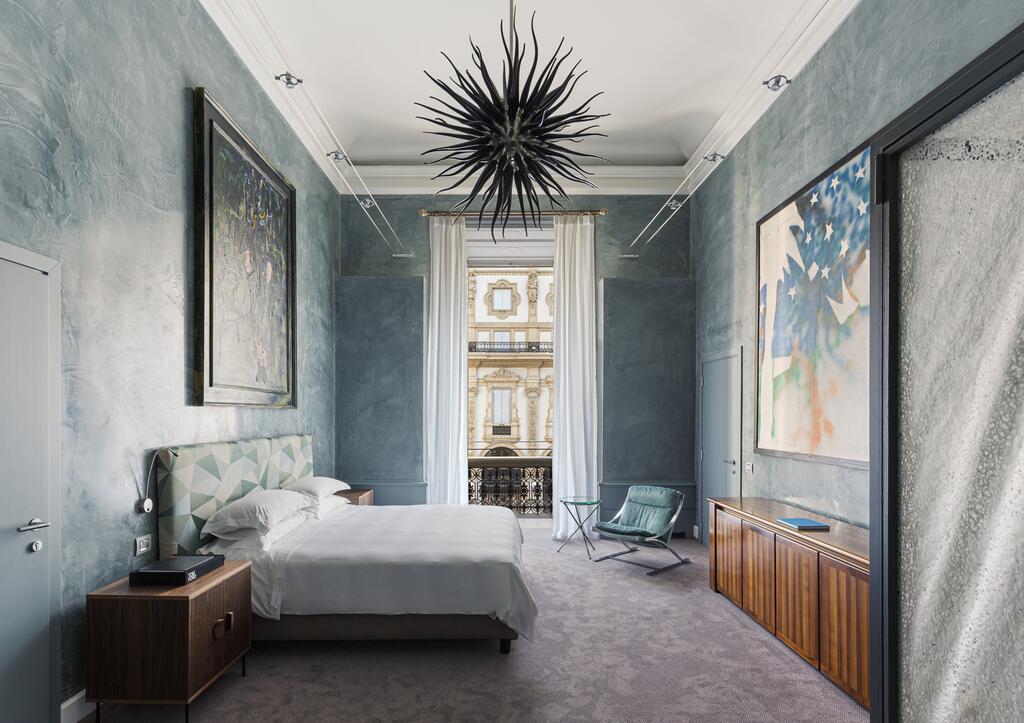 Hotel Perugino
Set in the Porto Romano area of Milan tranquil area Hotel Perugino is next to Largo Marinai d'Italia Park and has great bus links into the city.
The hotel has a spacious lounge, a 24-hour free tea corner, and a small garden where you can relax.
Hotel Perugino provides modern rooms with free Wifi and air conditioning in the summer months.
On weekends, fine cocktails and drinks can be prepared for you at the hotel's bar.
The city is a 15-minute walk away or a 5-minute bus or tram ride.
One of the boutique hotels in Milan where you can enjoy the peace of an outlaying area and get into the city quickly.
Click Here To Check Rates on Booking.com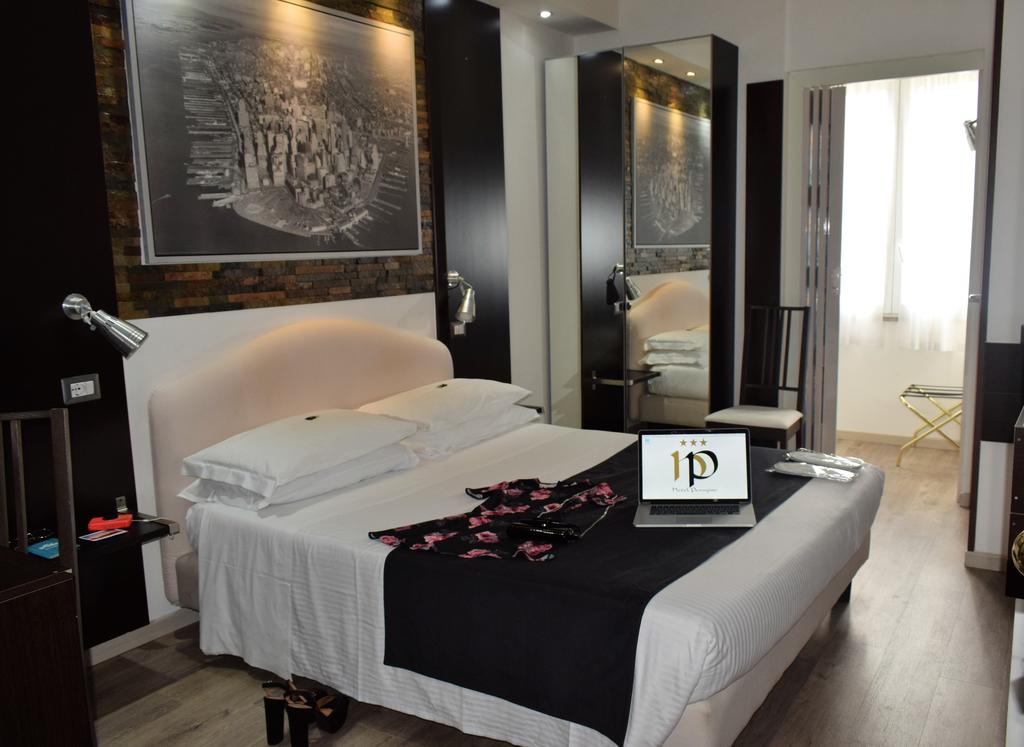 Hotel Panizza
Close to Milan's Church of Santa Maria delle Grazie the Hotel Panizza describes itself as rustic and functional; we would say authentic and colorful. This hotel is not void of personality.
In the Fiera San Siro area of Milan the hotel is 350 yards from Milan's Porta Magenta and the Conciliazione Metro Station.
This is a three-star hotel so it's for those more on a budget and is located in a residential building with a reception on the second floor.
Previous guests love the location and the friendly staff.
Click Here To Check Rates on Booking.com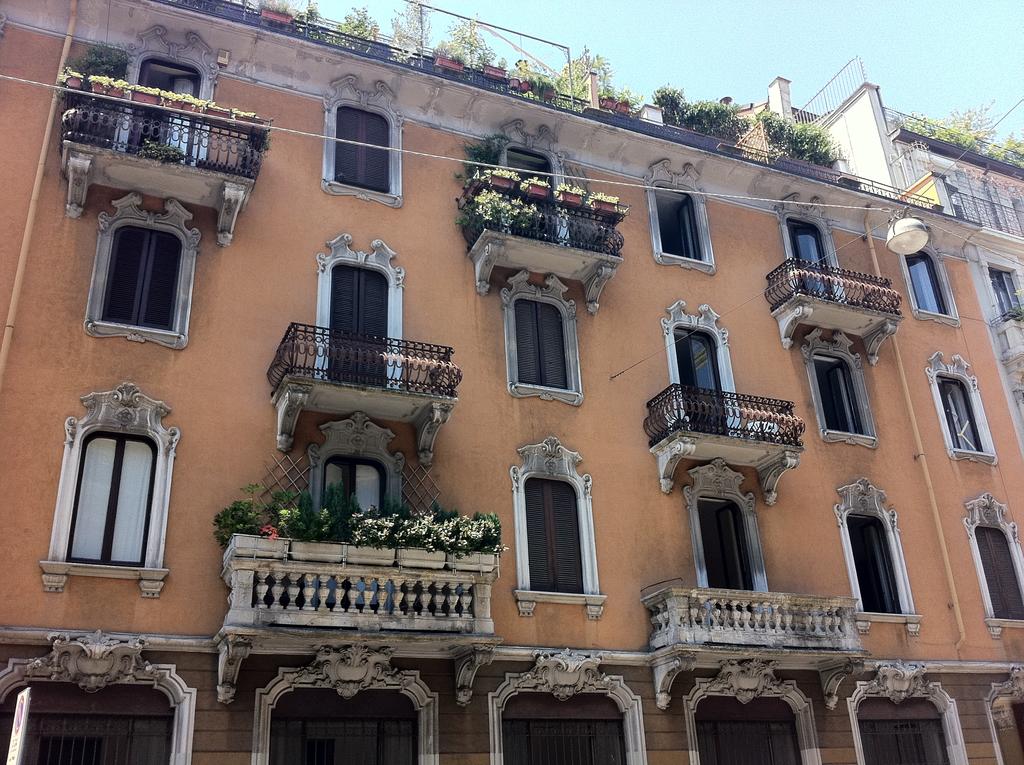 Magville
A super cute fresh boutique hotel in Milan with a bar, private parking, a shared lounge, and a garden.
Magville also offers family rooms and there is a beautiful terrace that guests can enjoy.
GAM Milano is a 17-minute walk while Galleria Vittorio Emanuele is 1.5 miles from the property.
Located in the Città Studi region of Milan.
Click Here To Check Rates on Booking.com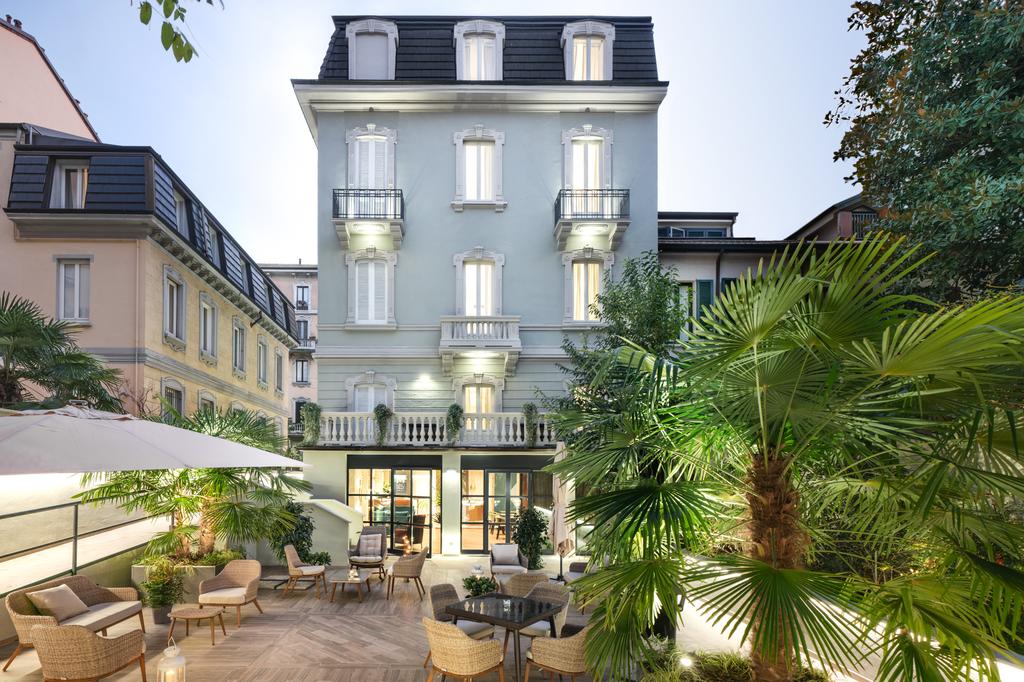 Hotel Sanpi Milano
The quirky and unique Hotel Sanpi Milano is located 10 minutes' walk from Milan Centrale Train and Metro Station.
This eco-friendly hotel has a beautiful floral courtyard and the hotel has incredible intricate patterned wooden floors. The hotel also boasts a collection of original paintings and sculptures.
Set in the central station area of Milan this is one of the boutique hotels in Milan with bags of character and is a short metro ride away from the center.
Click Here To Check Rates on Booking.com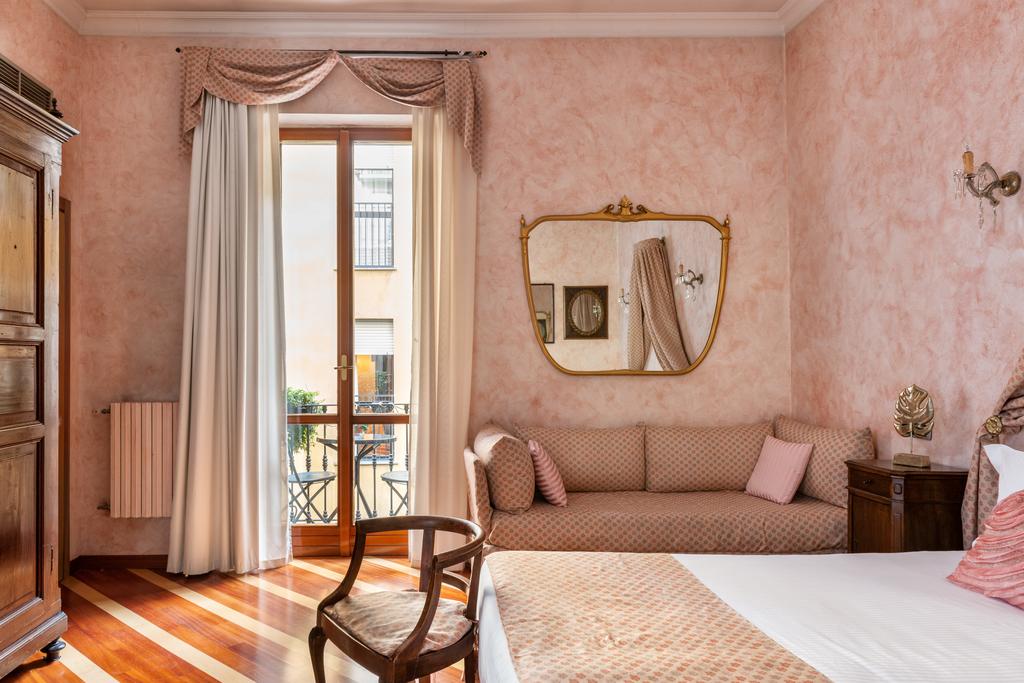 We hope we have convinced you that next time you take a trip to Milan to stay in one of the best boutique hotels in Milan.
You might also like this post How To Make The Most Of One Day In Milan.