Visiting London in winter is a magical and memorable experience you won't soon forget. The weather during winter in London will be a bit cold [London has an average temperature of 41°F in January and 45°F in Feburary], but that doesn't mean you should write off visiting London in the winter altogether!
Winter in London is generally defined as December to February, but months such as November and March can experience winter weather in London as well. Winter in London means Christmas decorations and Valentine's Day treats and the chance of snow and fewer crowds to fight. With a few tips and this handy guide by your side, you will be off to an enjoyable trip to quintessential London during the winter months.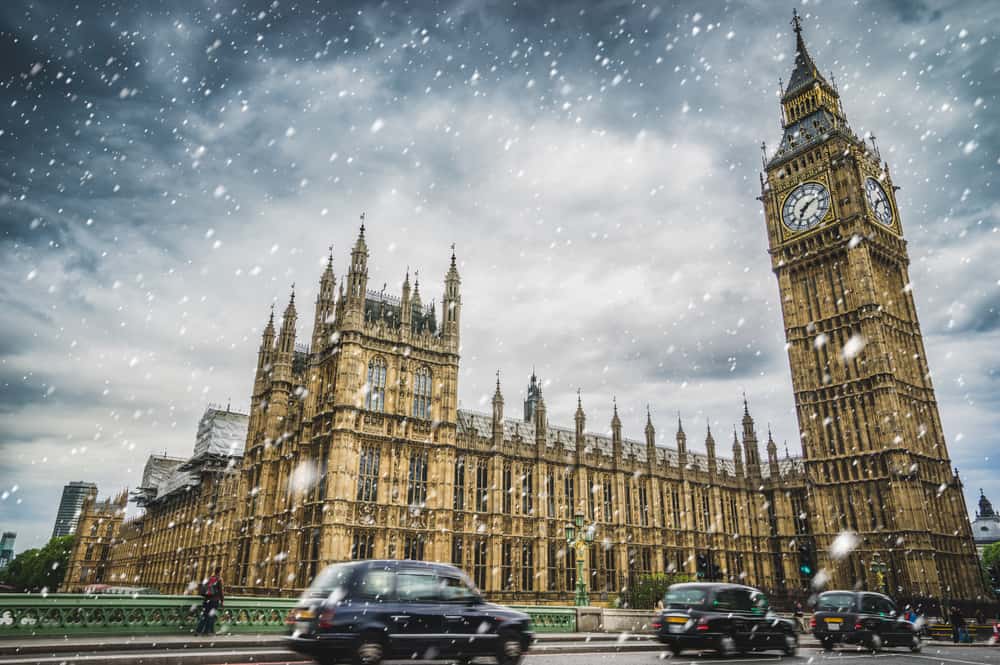 The Ultimate Guide To Visiting London In Winter
Average London Winter Weather
The average weather in London in winter is a bit rainy and chilly. On rare occasions, usually in midwinter, you might find a bit of snowfall. December weather in London is actually more on the rainy and warmer [for winter] side, so there is less chance of snow because it is too warm and wet for the snow to form. Even if it does snow in London, it is usually just a dusting.
The sun sets quite early during the winter in London. If you are visiting London in winter, understand that the sun sets around 4:00 P.M. Sure, this gives you shorter daylight hours, but it offers more time to explore the city by night and the rain and cold allow you a unique way to enjoy what the city has to offer. If winter is the only time you have to visit London, just remember that the average London winter weather isn't all that bad and is quite doable with the proper packing and planning!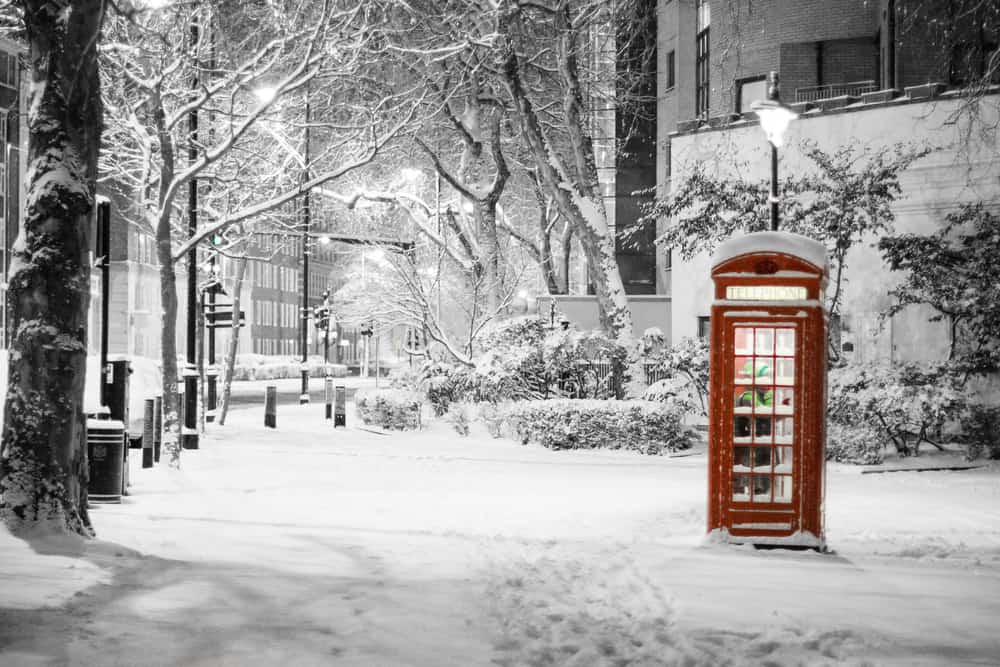 Average Winter Temperatures In London
The temperature of London in the winter is actually relatively reasonable, especially for a northern city. The average temperature of London in December is 45°F, the average temperature of London in January is 41°F, and the average temperature of London in February is 45°F. As you can see, these temperatures are not entirely freezing and are actually more enjoyable than similar cities such as New York City, which averages in the mid-to-low 30s during January.
If you are looking to visit London in the winter, rest assured that it is no colder than any other large northern city. You won't show up to your London winter trip and be shocked by the temperature change, especially if you already live in a place that experiences winter. We are from Florida and have visited London during the winter twice and survived just fine so if we can do it, you certainly can!
Check out these average London winter weather highs and lows to get an idea:
November Temperatures For London: 50°F high and 43°F low
December Temperatures For London 45°F high and 37°F low
January Temperatures For London: 43°F high and 37°F low
February Temperatures For London: 45°F high and 37°F low
March Temperatures For London: 50°F high and 39°F low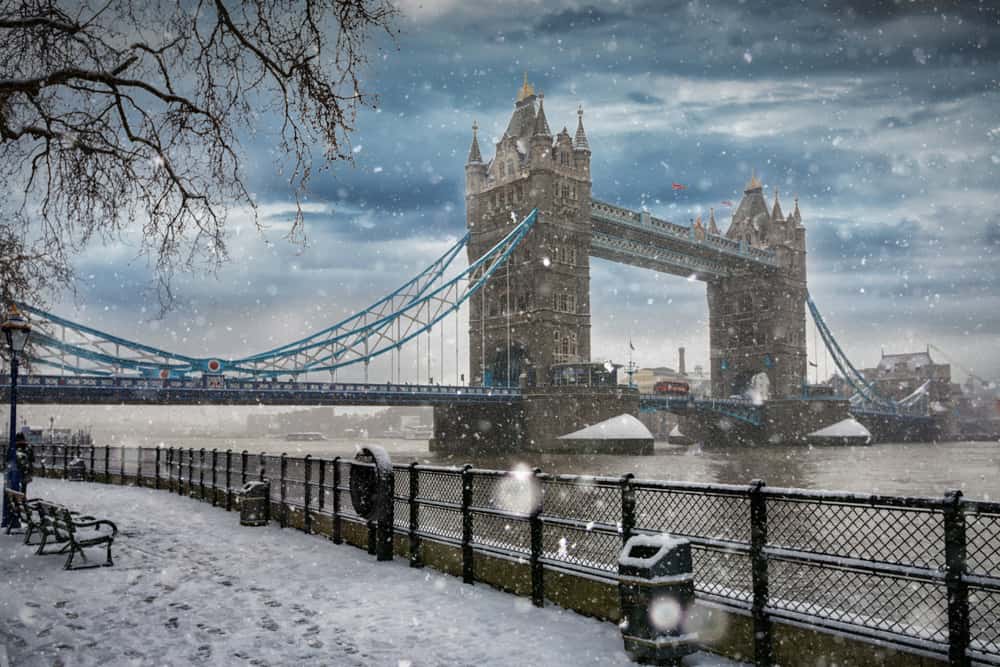 How To Get To London In Winter
Getting to London in winter is quite easy! Transportation prices will be at a yearly low during the majority of the winter, so you will save a lot of money by booking your trip to London in the winter! Heathrow is the main airport in which people fly into and the Gatwick airport is secondary and a bit further out of town. Once you land, you can take an Uber or Taxi into town or take public transportation, which is easy and affordable.
If you live in Europe or you are already traveling there, you can take the Eurostar train to London, which is easy, quick, and affordable. It goes into St. Pancras station, and from there it is easy to get to loads of other stations! The main train stations in London are Waterloo, Paddington, and King's Cross, all of which connect to the tube and bus stations. Spending winter in London has never been easier or more affordable!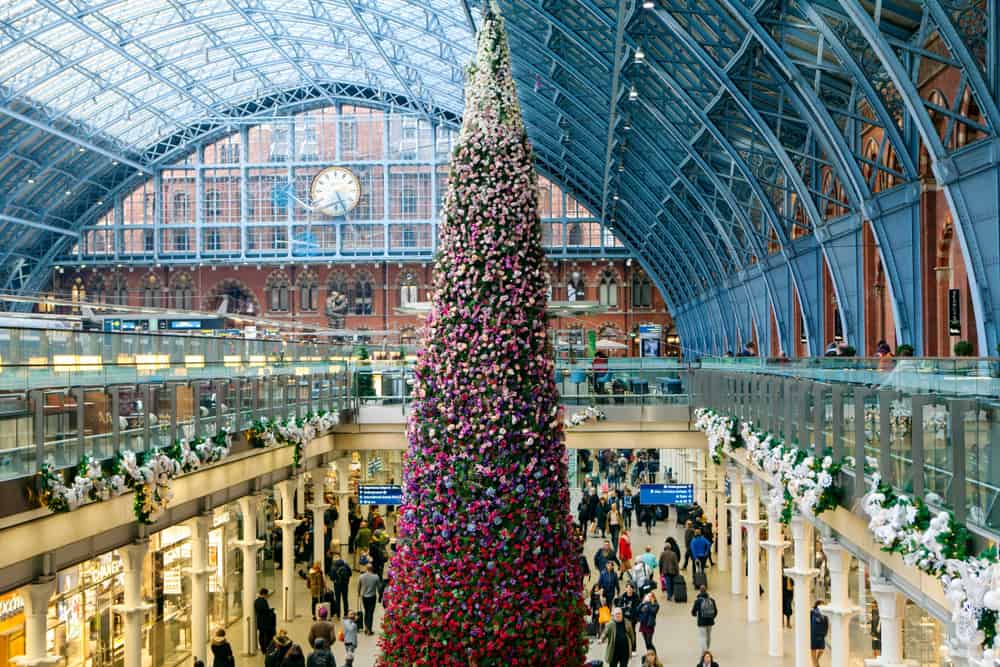 How To Get Around London In Winter
If you are in good fitness, consider taking the London Underground, or the "Tube"! The Tube is a fast, affordable, and easy way to get around, even in winter! The Tube will run rain, shine, snow, and sleet, so it is pretty reliable! You can purchase a ticket for £4.90, a booklet, or 10 tickets, or a weekly metro pass, depending on your needs. If you are not able to walk up and down a lot of steps [elevators are rare] or you are in a wheelchair, we recommend taking an Uber as it may be easier and safer.
Walking around London in winter is quite enjoyable because the city will be decked out for the holidays. London is actually quite a large city, so if you plan to walk, remember to wear good walking shoes and to dress appropriately. Finally, depending on the weather, you can also choose to rent a bike and bike around London. Biking is very popular among Londoners and there are many local bike stands you can rent from.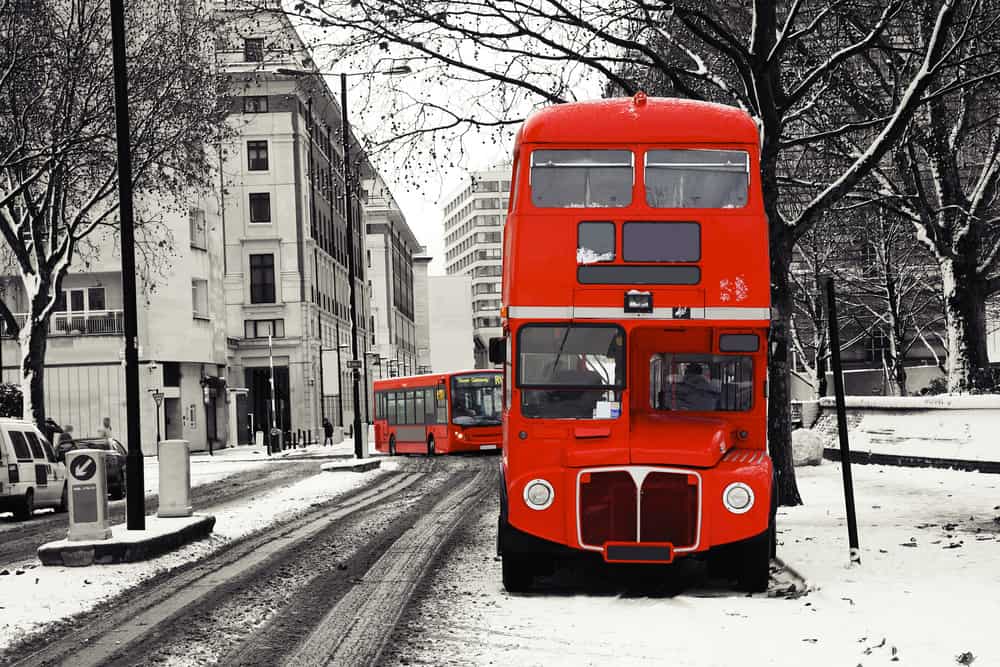 What To Pack For London In Winter
If you are heading to London in the winter, there are a few packing tips we suggest you adhere to! Visiting London in winter is quite enjoyable and magical, but you need to stay warm and dry. Since it is London, you will also want to do all these things while looking a bit fashionable too! Dressing in layers is key! This way, you can easily go from warm out on the streets of London to comfortable inside a building. If you get too warm or too cold, simply add or take away a layer until you feel better.
Both times we have visited London in winter, we packed our entire wardrobe in carry-on luggage! If you want to pack in a carry-on, know that it is totally doable! If you want to bring a checked bag, that is even better as you will have more space!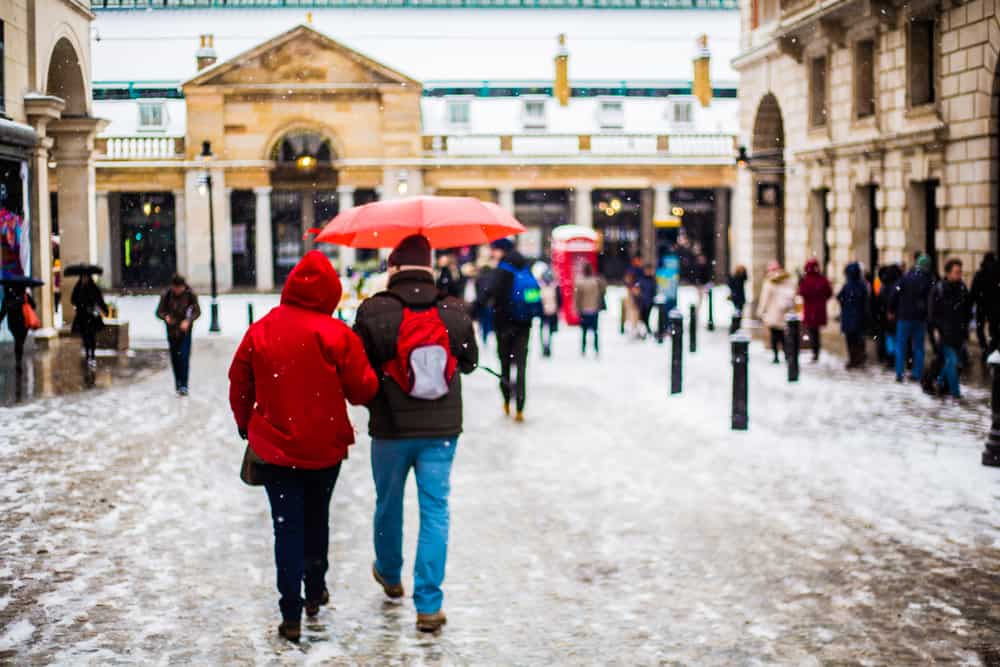 Top Things To Do In London During The Winter
Visiting London during the winter presents a unique opportunity to explore parts of the city that you may have otherwise passed up. While the weather is cold and possibly inclement, head indoors to one of the many things to do in the city! If the weather is great, you can take to the streets and explore, all while being dressed appropriately! Whether you are looking to spend a long weekend in London or have a week or more to visit, there is plenty to see and do!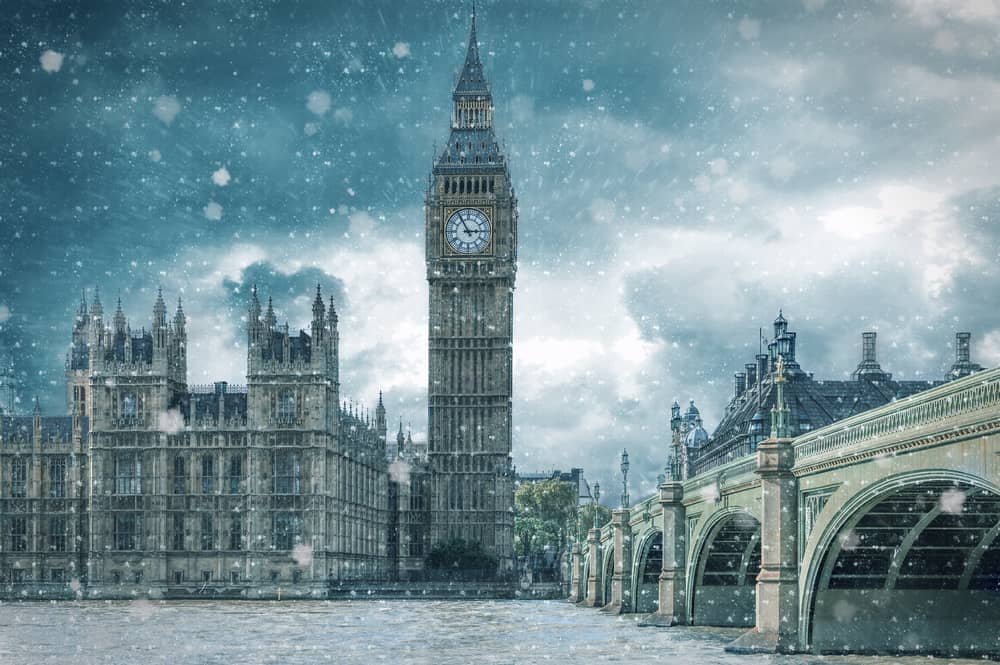 Bundle Up And Explore London By Bike
Santander Cycles, London's public bike-sharing scheme, is available 24/7, 365 days a year. You can rent (hire) bikes for very little money. It costs £2 to access a Santander Cycles bike for 24 hours, and the first 30 minutes of each journey is free. Biking is a wonderful way to explore the city, even in winter! Make sure that you are dressed in warm clothing and make sure it is windproof, if possible. Wear gloves to keep your hands warm and a hat and get ready to explore what winter in London is like by bike! You can also ride your bike across town and drop it off at one of the 750 different docking stations and simply take the Tube home if the weather gets bad!
Spend A Day Indoors Exploring The Victoria And Albert Museum
If the weather of winter in London gets too dreary, consider spending a day exploring the world's largest museum of arts and design. What better way to spend a rainy after in winter in London than wandering the halls of this historical museum, founded in 1852, and named after Queen Victoria and Prince Albert. The Victoria and Albert Museum is the home of over 2 million objects from 2000 years of art history. As in all national museums in London, entrance is free of charge, though a voluntary donation is suggested.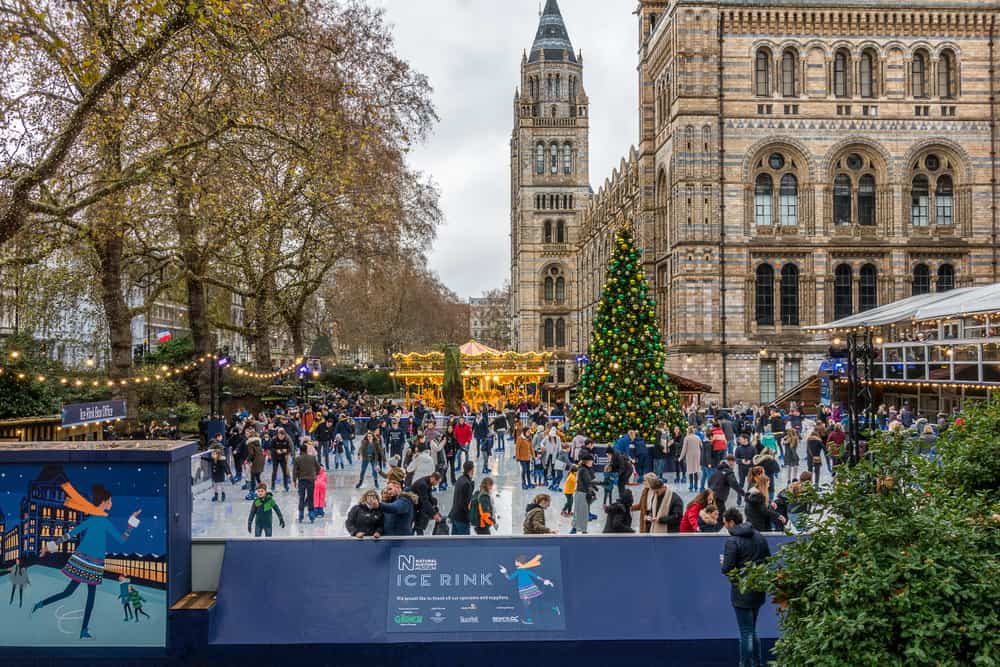 Make Unforgettable Memories Skating At The Natural History Museum Ice Rink
Located in front of the beautiful South Kensington Museum, this open-air rink is a magical way to spend a day in winter in London. At night during the Christmas season, the rink is surrounded by thousands of twinkling fairy lights and overlooked by a 30ft-tall Christmas Tree. Make sure to bundle up with knit caps, gloves, scarves, and thick socks to wear inside your skates. You can also visit the museum's alpine-style cafe for something warm to drink after your chilly ice-skating adventure and enjoy a view of the skaters and twinkle lights.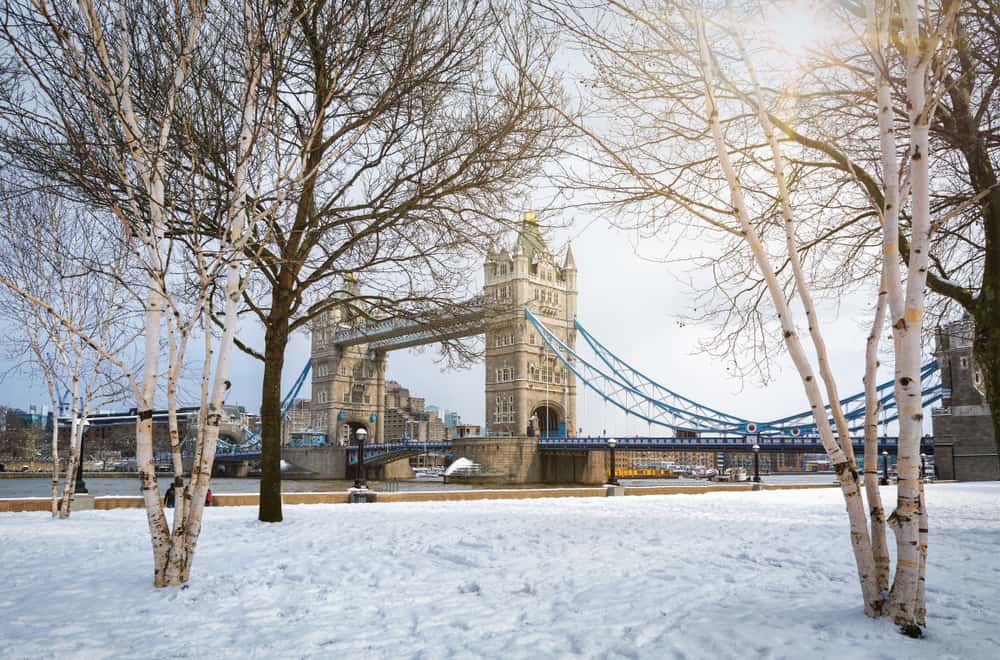 You Can't Go Wrong With A Shopping Spree In Harrod's
Whether you're spending summer or winter in London, you really need to make time for a trip to London's world-famous store, Harrod's. The rainy winter weather may be the perfect reason to head indoors! There are lots of things to do inside Harrod's, and lots of inexpensive souvenirs to buy, such as Harrods Regal Collection milk chocolate coin, which is only £4.95, or something a little fancier like Harrods 12oz glass coffee cup for £19.95. Make sure to dress a little posh if you wish to take afternoon tea at the Harrod's Tea Rooms! Harrods also has some of the prettiest Christmas lights in London that you can peek at!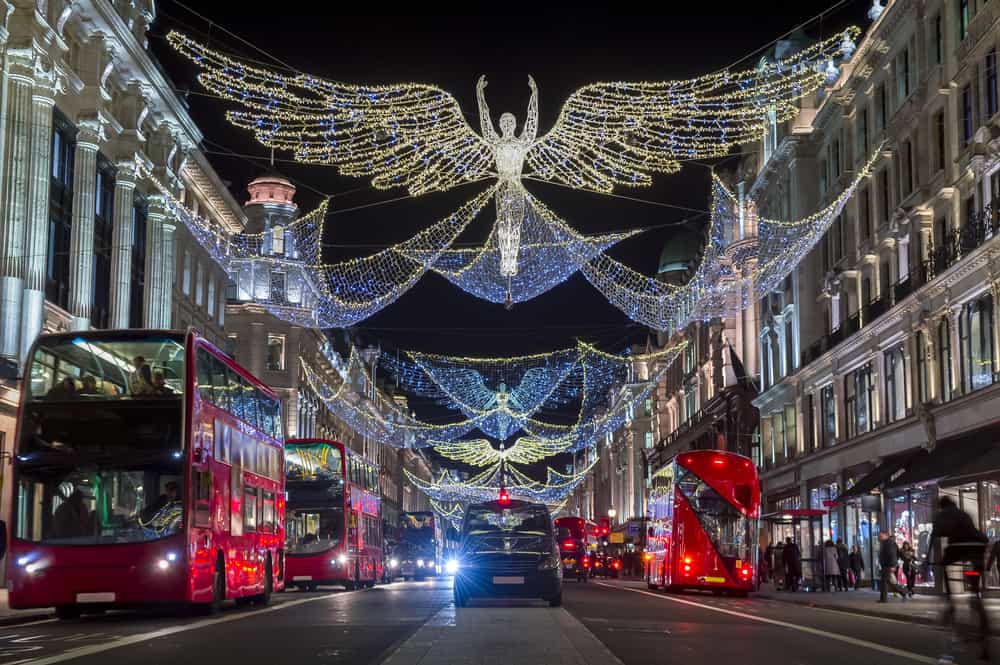 When In London, You Must See A West End Show
Renown as some of the best live performances in the world, spending winter in London provides you the perfect opportunity to stay warm and dry and go see a West End show! If you wanted an excuse to dress up a little, going to see a musical in quintessential old London is the perfect one. There are several different theaters to choose from, all within fairly close distance of each other, and depending on when your trip is, the choice of many different famed musicals, such as Wicked, The Lion King, Mama Mia, and Phantom of the Opera.
Spend Christmastime in London at a London Christmas Market
If you want to feel like you stepped right into a Dickens novel, visit one of the many charming Christmas markets in London. If your winter in London visit happens to be in December, you want to make sure to schedule a trip to a Christmas market in Europe on your itinerary. If you follow the lights to Hyde Park, you will find the Winter Wonderland Christmas Market, one of the biggest Christmas markets in London. Or if you're looking for stunning views, try checking out Christmas By The River at London Bridge City for a spectacular view of the Tower Bridge and the Tower of London.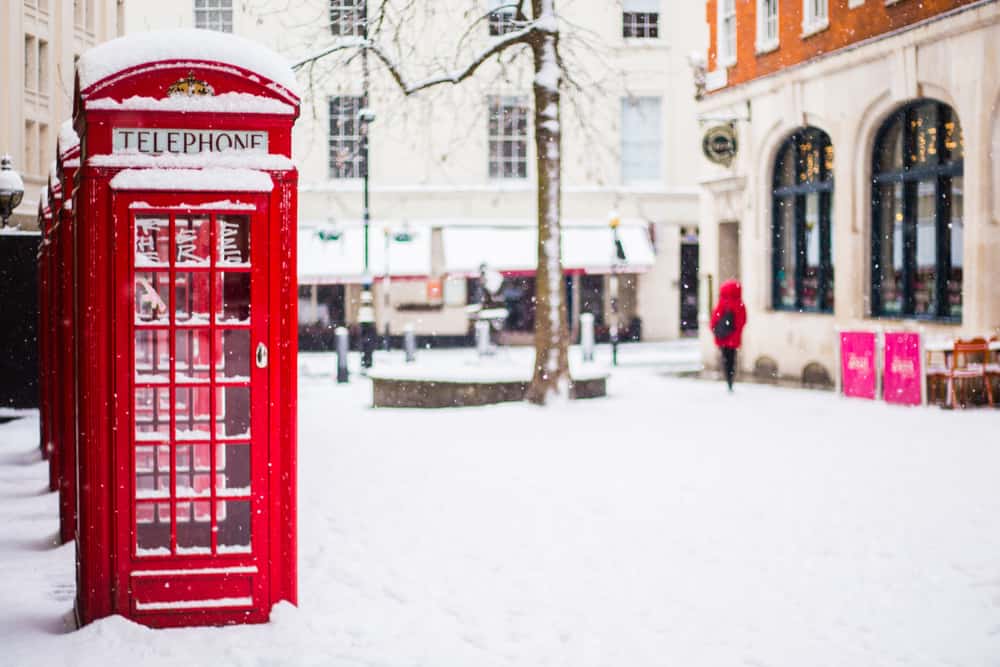 For Shopping And Displays, Visit Covent Gardens During Winter In London
London goes all-out during late November and December with lights and decorations for Christmas, and visiting Covent Gardens is a perfect place to view them. You can get lots of Christmas shopping done while in a wintry, festive atmosphere. But regardless if your wintry London visit takes place around Christmastime, there are all kinds of shops to visit, delicious food to try, and sights to see at Covent Gardens in the winter. Make sure to give yourself at least two hours when visiting, as you may very well get sidetracked between shops to watch the amazing street performers!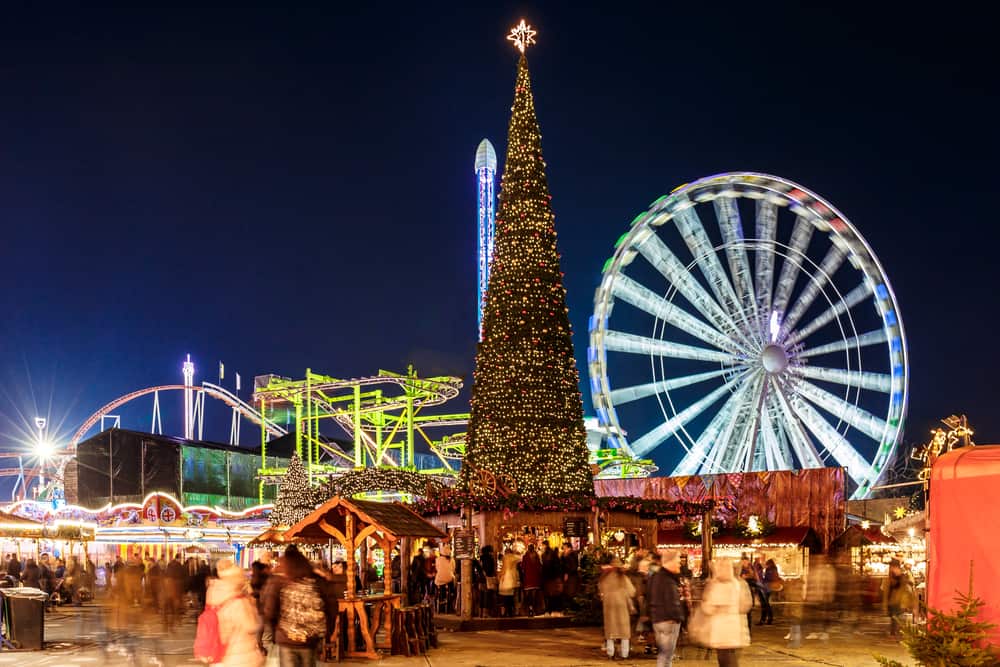 Don't Miss A Birds-Eye-View Of Winter In London From The London Eye
Though slightly on the expensive side, you don't want to pass up the chance for a stunning view of London's Westminster Abbey, Big Ben, and the Thames River. The London Eye isn't just any ordinary Ferris Wheel, but one that offers a magical view of the old city that you can't get from anywhere else unless you are Mary Poppins. The standard ticket price is around £30, but most deals include the London Eye 4D cinema experience as well. Make sure to check your dates if you are planning your trip in January because the London Eye annually closes for maintenance for a couple of weeks every January.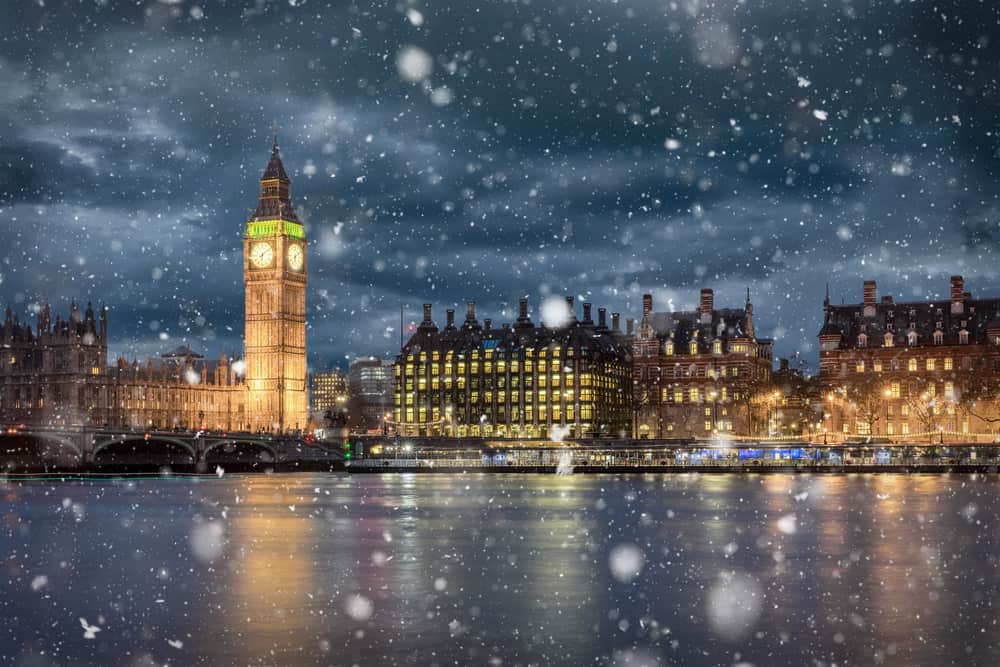 There is so much to see and do when visiting London in winter! We could write an entire novel on our favorite things to do and where to eat and stay, but we have to narrow it down to the suggestions above so we don't completely bore you! If you read this far, congratulations! You are well on your way to planning your dream trip to London in winter! If you have any questions about planning your winter London vacation, make sure to let us know in the comments and we will try and answer the best we can!