There's something special to be said about making a trip through all of the best small towns in Georgia USA, which is exactly why you should be planning a getaway!
Maybe you're already planning out one of the most fabulous weekend getaways in Georgia, or you could even be searching for all the best places to see fall foliage in Georgia. Either way, you'll most likely find yourself traveling through some of Georgia's small towns along the way.
Georgia is known as the Peach State, and is home to numerous famous attractions like the World of Coca-Cola! Not to forget, of course, that Georgia is home to Atlanta and that alone has so much to offer those traveling through the state!
Well, start packing because these towns in Georgia USA will have you wanting to spend your vacation exploring!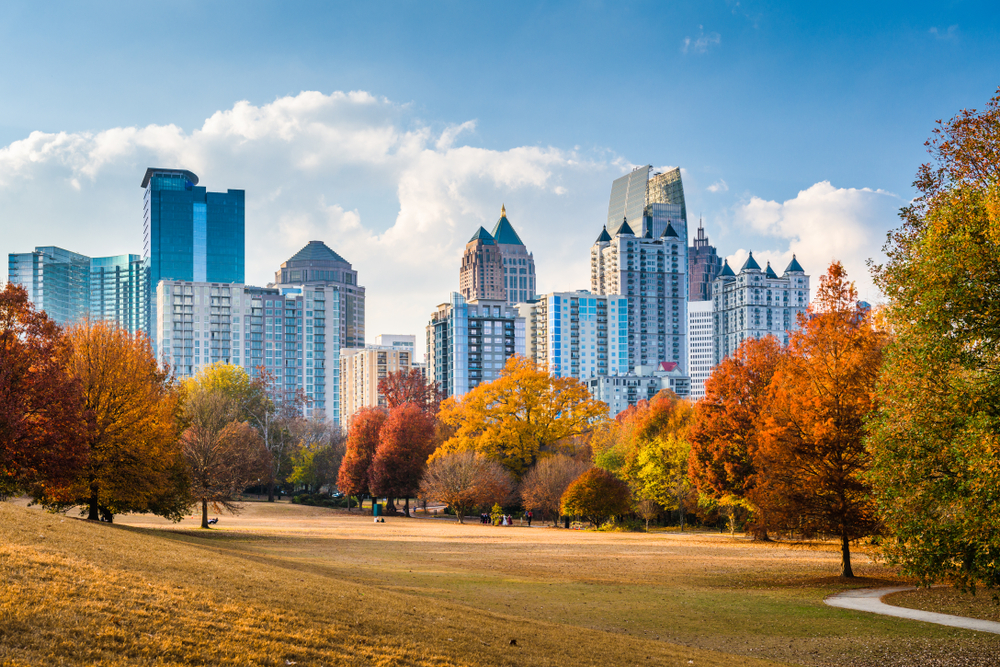 12 Best Small Towns In Georgia USA You Must Visit
Helen
Helen is one of the best towns to visit in Georgia!
If you love to take risks and try new things then this Georgia town is a great place to check out! This is an especially great location if you our an outdoor lover, or someone that just wants to spend some fun time outside and enjoy the fresh air.
Helen, GA is an incredible part of the Blue Ridge Mountain range which makes this a favorite spot among hikers and climbers. People who adventure to the Blue Ridge Mountains often make a stop in Helen to enjoy the rivers and forests that run through the town!
In Helen, you can hike the trails through the forests, kayak down the Chattahoochee River, and even explore some of the most beautiful waterfalls Georgia USA has to offer!
You can even experience a bit of German culture! Helen is lined with beautiful cobblestone and shops that will make you feel like you've just been flown to Germany. You definitely can't experience this in just any regular town in Georgia!
While here, you should even check out the wineries in the area and taste the local brew!
This small town is truly one of my favorite things to do in Georgia and I always recommend it!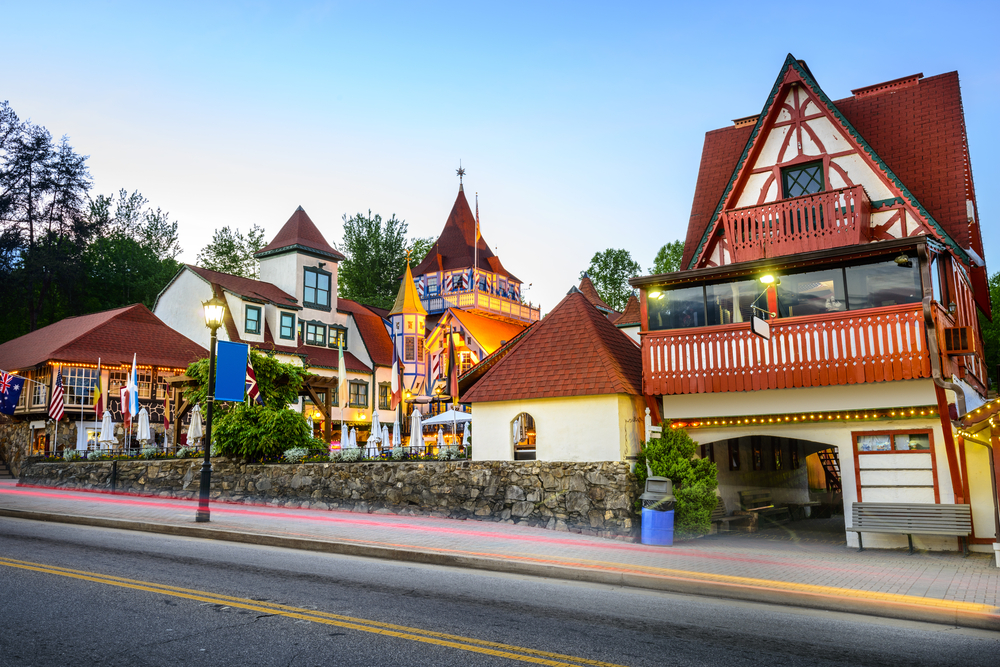 Dahlonega
Dahlonega is easily one of the best Georgia historic towns that you'll want to visit while making your way through Georgia!
Dahlonega is so historic that it's downtown area is even listed on the Historic Register! Here, you can sign up to take a historical guided tour, or even just explore historic landmarks solo. If you love history or just want to learn more about the town, this is a great way to experience the town in all its glory!
It makes sense why this small town was voted as one of the top 10 best spots to visit in the Georgia mountains!
Dahlonega is also known for being one of the prettiest towns in Georgia and also being a large part of wine country in Georgia! It's in fact the heart of Georgia's wine scene! There are 12 wine-tasting rooms for you to enjoy and 8 wineries to visit. You can't make a trip here without checking out the local wine being crafted. There is also a big beer and spirits scene growing that you must check out if you prefer that to wine!
Beyond the wine and scenic views, this Georgia small town is also known for the events and live music that take place. These events happen year-round and are popular for visitors and locals alike.
We know you'll want to see all the Dahlonega has to offer!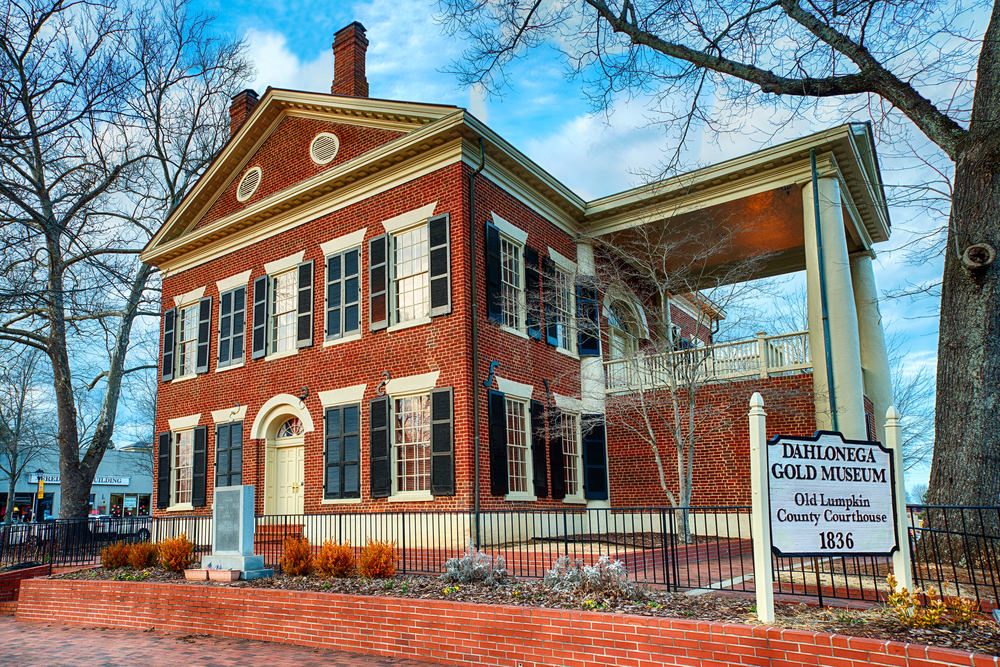 Blue Ridge
Blue Ridge is not only one of the best Georgia small towns but also the most popular!
Blue Ridge, GA is known for being extremely scenic and tourist-loved. The artistic vibe that runs through the town brings people from all over to experience the pull of artistry. Not only are there numerous art galleries, but there are also quite a few community theaters for you to experience while you are visiting!
This is one of the cute small towns in Georgia that is along the Blue Ridge Mountain range, hence the name of the town! That makes this town a perfect spot for people who love to hike. If you aren't interested in hiking one of the the numerous beautiful trails in the area, then you can opt for a historic walking tour where you can learn about the town you are exploring!
You can even head over to the Mercier Orchards and pick locally grown fruit! This orchard has been around for over 65 years, so it's a large attraction to the town.
Whether you're coming to Blue Ridge for the art galleries, the Blue Ridge Mountain range, maybe even the Chattahoochee National Forest, this is one town we know you will love!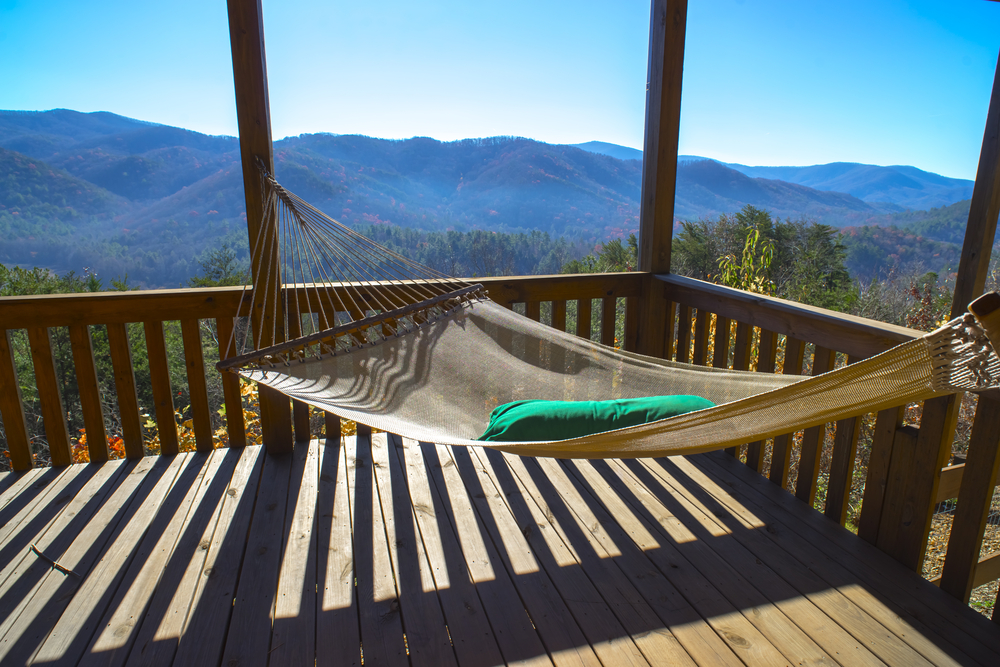 Tybee Island
Tybee Island is known for being one of the best small beach towns in Georgia USA!
You may be working your way through the best things to do in Savannah, GA and want to take a day trip out. Perfect! Tybee Island is just about a 20 minute drive from Savannah and a perfect day trip during your adventure!
Since the 1800's, Tybee Island has been one of the best Georgia beach towns that attracts people from all over to their ocean front views!
This Georgia town prides itself on having a close-knit community which makes it easy for visitors to bounce from one experience to the other, in part thanks to the community forming the best experience!
You will be greeted by tall flowing palm trees the second you reach Tybee Island and your beach getaway will start immediately. You visit their five different beaches from the North Beach all the way to the South Beach and even Little Tybee Beach in the back! There's plenty of space to pull up a beach chair and bask in the sun.
Tybee Island is also a well known fall town! While you may not connect a beach with the fall season, but here the cool ocean breeze provides the best ocean experience for visitors. There's something about the summer heat drifting back and being able to sit on the beach with a cool breeze blowing in the wind!
Tybee Island can be your perfect Georgia small town getaway!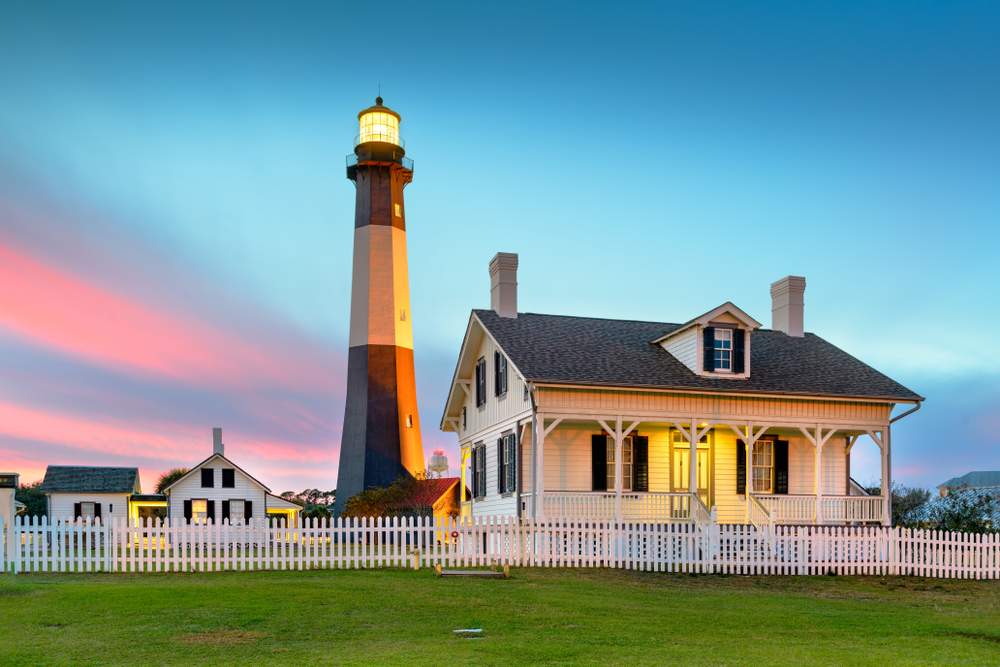 Ellijay
Not only is Ellijay one of the best quaint towns in Georgia, but it is also the Apple Capital of Georgia!
Because this is the Apple Capital of Georgia, you will definitely want to make a trip to Ellijay in October so that you can experience their Apple Festival! The town hold the Apple Festival each year in October, and it draws attention from people all over Georgia and beyond. This is a great experience to make time for during your visit to Georgia USA!
If you're feeling brave, you can also take a dip in the cold flowing rivers. The rivers in Ellijay are famous for being not only cold, but being clear. If the water is too cold for a dip, you can enjoy walking along the river and having a beautiful, scenic view!
Not only is there the Apple Festival, but you may find yourself luck enough to get to experience one of their towns carnivals or car shows! If you love to find unique things, Ellijay also holds antique sales that bring a lot of attention to the area. Truly, this Georgia small town gem has so much to offer!
Don't worry if you just want to enjoy the town, you can also plan a day for hiking or biking through the town to get the full view of what there is to offer!
You'll love Ellijay, Georgia's Apple Capital!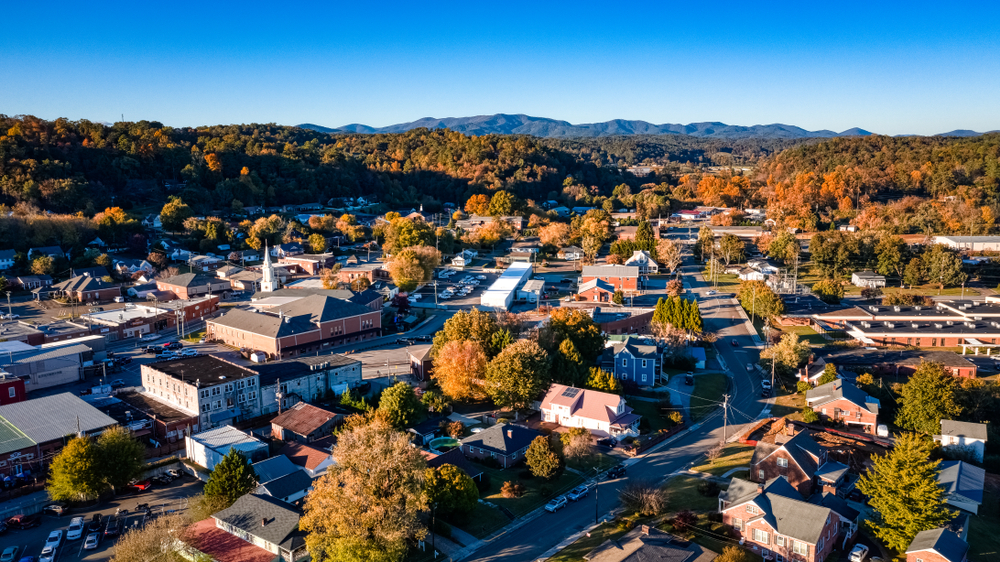 St. Simons
St. Simons is one of the best small towns in Georgia in part because of the beauty that comes with the view of this area!
This is one of the best coastal towns in Georgia to plan a boating trip if you're looking to spend a day on the water. Not only boating, but this town is popular for kayaking as well! If you'd rather see what the water has to offer, you can even spend a relaxing day fishing in the waters of the Golden Isle!
The area is also picture worthy! The town is surrounded by moss-draped oak trees that make the town famous. People come here to take a walk through the trees and enjoy the island breeze as they spend their day roaming the town.
St. Simons even has a treasure hunt crafted for the entire family if you happen to be here on a family outing! The St. Simons Island Tree Sprits is a popular attraction for the whole family to enjoy. These trees have majestic faces carved into them that for some may be hard to see, but if you know what to look for, it can be an exciting challenge to enjoy!
You can't come to this Georgia town without making a stop at the St. Simons Lighthouse Museum! The lighthouse in St. Simons is one of five surviving lighthouses left in Georgia, and the amount of history packed into the area makes the museum a must-see!
Whether you want to come for the beaches or the history, St. Simons is one stop we know you'll love!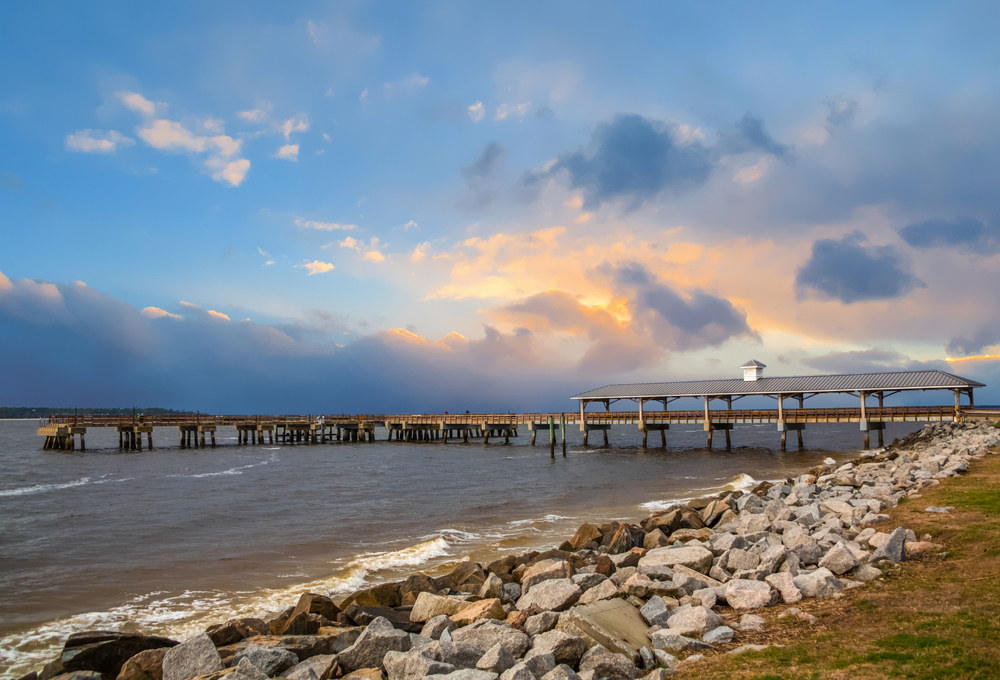 Madison
Madison is one of the best small towns to live in Georgia thanks to the community that keeps the town running.
The residents of this Georgia small town make it their duty to keep Madison the picturesque town that it is. From going out of their way to keep the streets clean, to making sure there are beautiful flowers lining the town, the residents make people want to become one with the town!
If you happen to find yourself visiting the town during Madison Fest, count yourself lucky! This garden and crafts festival is a free event for anyone that chooses to come out and celebrate the town. Between the live music, great food, plants, and crafts, there's something for everyone at Madison Fest!
Madison, GA loves festivals, so it makes since that they also have a Firefly Festival to celebrate the end of the summer!
The history of this town also brings in a lot of visitors. Historians enjoy coming to Madison to explore the Heritage Hall and the Morgan Country African-American Museum. If you're wanting to learn a little about the town you're taking an adventure through, this is one perfect way to do so!
This small town in Georgia USA is a perfect place to experience a fun festival or soak up some Georgia history!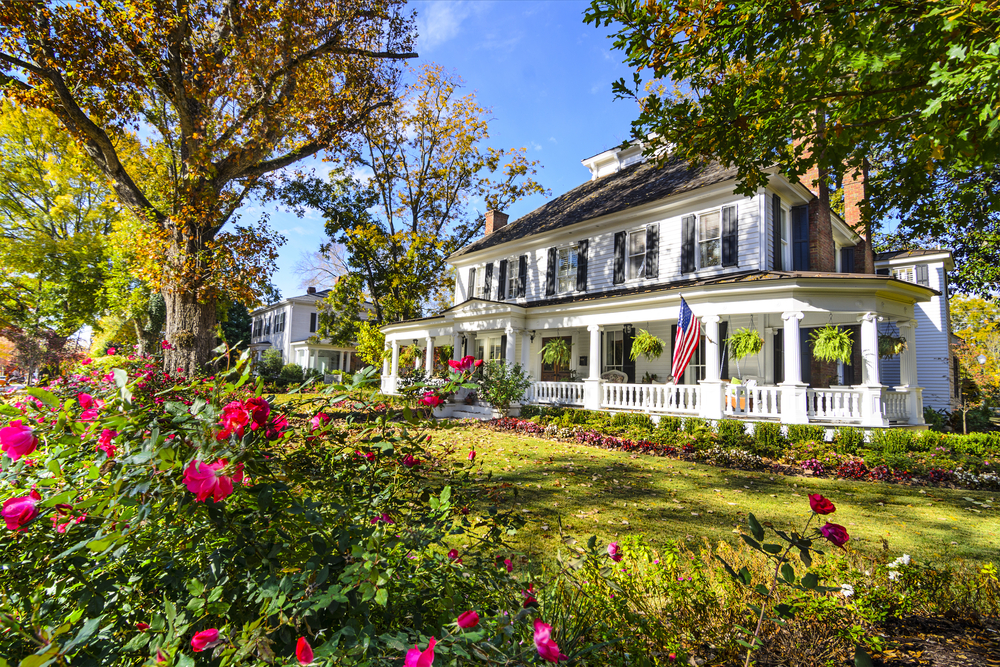 Jekyll Island
Jekyll Island is one of the best cute towns in Georgia that is known for being a perfect coastal haven!
One thing that makes Jekyll Island unique is that it is home to the only sea turtle education and rehabilitation centers in Georgia. This makes Jekyll Island a perfect spot for animal lovers or sea turtle fans to stop in and gain some insight to the towns efforts in sea turtle conservation!
It is also home to one of the best Resorts In Georgia.
This is also a perfect place to spend time outdoors. There are 24 miles of paths and trails to explore on Jekyll Island that make this town a favorite when it comes to spending time outside. Visitors and locals use the trails for hiking or biking, so whether you prefer to enjoy a relaxing walk, or spend some time exercising on a bike, the trails are a great place to start!
One attraction you must check out if you love history and learning about the towns you visit is the Mosaic Jekyll Island Museum! This museum has various interactive exhibits like setting sail and understanding how the town was discovered, or pick a virtual wardrobe from the closet of the wealthiest families to live in Jekyll Island!
You may even want to hop abroad a trolley and spend some time exploring the historical landmarks around the town!
But what's a little history without ghosts? After dark, the Mosaic Jekyll Island Museum offers the Guided Age Ghosts and Ghouls where you can learn all about how the traditions of All Hallows Eve started, and how the town celebrated!
Jekyll's Island has a ton of history we know you'll want to soak in, so don't miss this Georgia small town!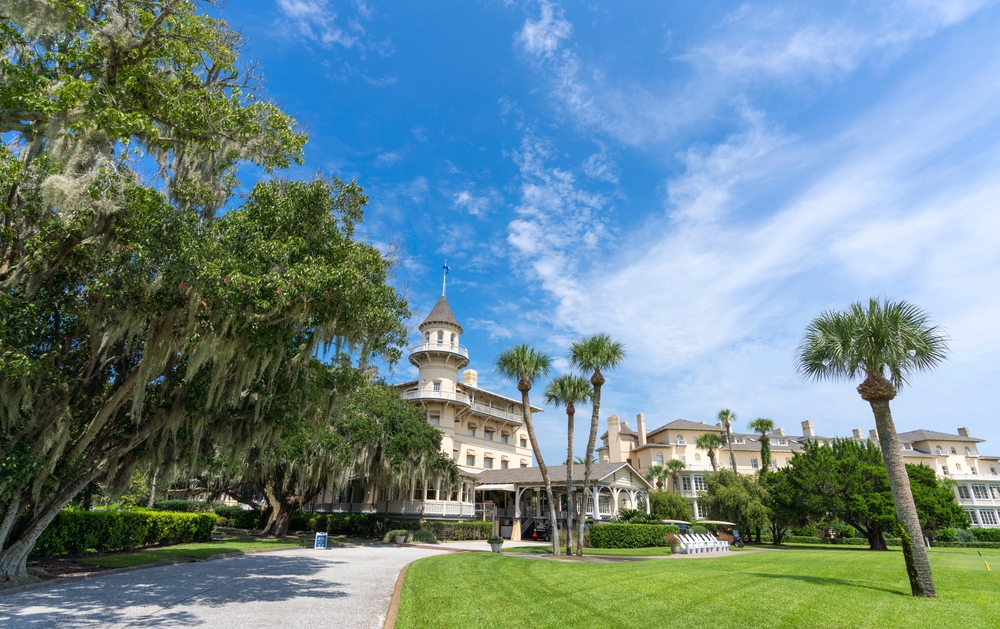 Macon
Macon, Georgia USA is where locals say that the soul of Georgia lives!
This is one of the small cities in Georgia where you can truly feel the southern culture come to life. Southern hospitality can be seen from all over when you realize as you walk through the town the local shop owners will go out of their way to help you shop locally and guide you to wherever you want to check out during your stay!
You'll want to stop at Macon's top attraction, the Ocmulgee Mounds National Historic Park! This is the perfect place to see the Earth Lodge and experience flooring that has been around since 1015! It's not often that you will get to experience something that deep into history, which makes this a must-see!
Art lovers will need to make a trip to the Tubman Museum and experience the height of African American art and learn about the history of it! Or maybe you love sports and have been wanting to walk through the Georgia Sports Hall of Fame to learn more about famous athletes that came from the Peach State!
Macon will be at the top of your list of small towns in Georgia you must visit!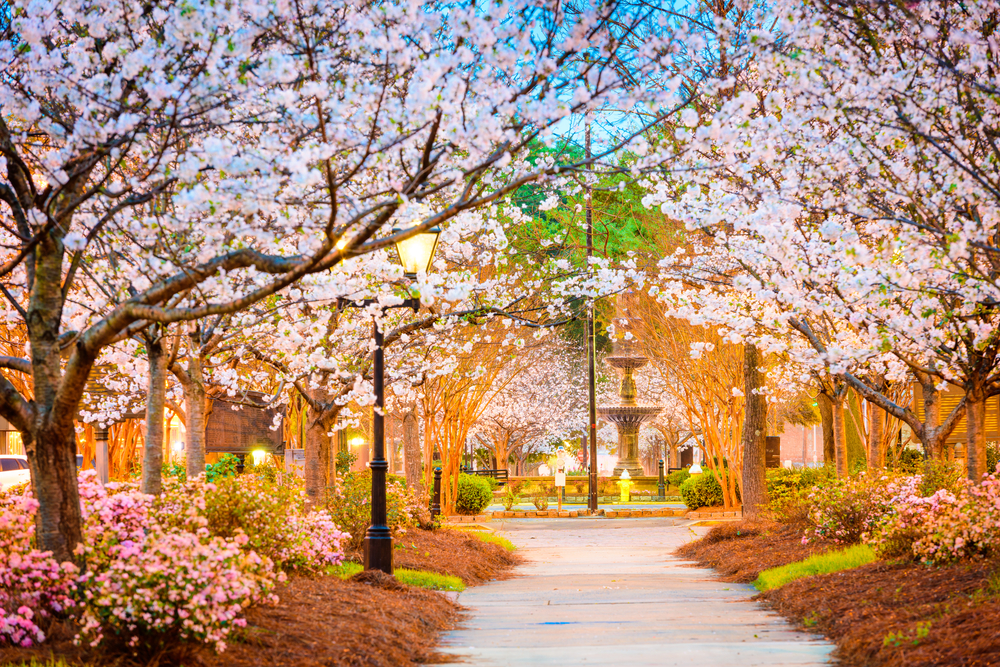 Athens
The artistic vibes flowing through Athens make this one of the most beautiful small towns in Georgia!
Athens is home to the University of Georgia so you can easily come here and plan a college tour. What better way to explore the university than by planning a guided tour through the campus!
There are a ton of outdoor places to explore while visiting Athens. You can take a walk through Sandy Creek Park, or even head over to the Sandy Creek Nature Center and learn about the wildlife and plant life in the area.
If you love to bike, you must check out the top biking spot in Athens! Firefly Trail has been a top biking attraction since the trail opened in 2017, and has remained a popular spot for locals and tourists to the area!
And you of course won't want to miss out on visiting the State Botanical Garden of Georgia!
As you explore the town, you'll be able to see numerous bull dog statues that help bring the town to life. While counting the number of bull dogs you can spot, you can make a stop in the Georgia Museum of Art and view local art from around the area and art that the town acquired over time!
Athens is a perfect place to explore during your small town getaway in Georgia USA!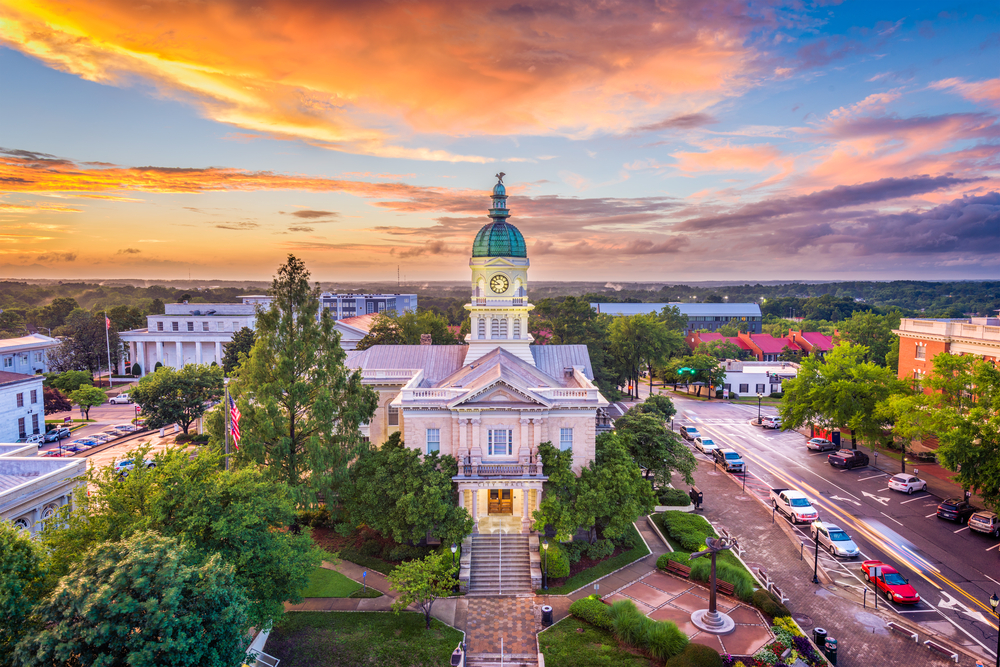 Lilburn
Lilburn is just 20 miles from Atlanta, making it an easy day trip out of the city to visit one of the best small towns in Georgia!
Lilburn takes pride in having a world atmosphere surrounded by small town American characteristics! By worldly atmosphere, Lilburn is home to the largest Hindu temple in the Southeast, making this a great spot to stop and explore another culture while taking in the small town charm.
Here you'll find sidewalks lined by beautiful trees and even lamp posts lighting the way. Imagine your idea of what a small town looks like and Lilburn delivers!
You can head over to the Blackbird Farms Brewery and try some local beers for the best adult trip you can find! Lilburn also has a ton of other wineries and distilleries, most of which come with live music to enjoy while you taste and experience some local flavors.
One unique experience you will want to explore while visiting Lilburn is the Yellow River Wildlife Sanctuary. Here, visitors are able to interact with local wildlife and gain an education on wildlife preservation Georgia!
Lilburn will be an unforgettable experience we know you'll love!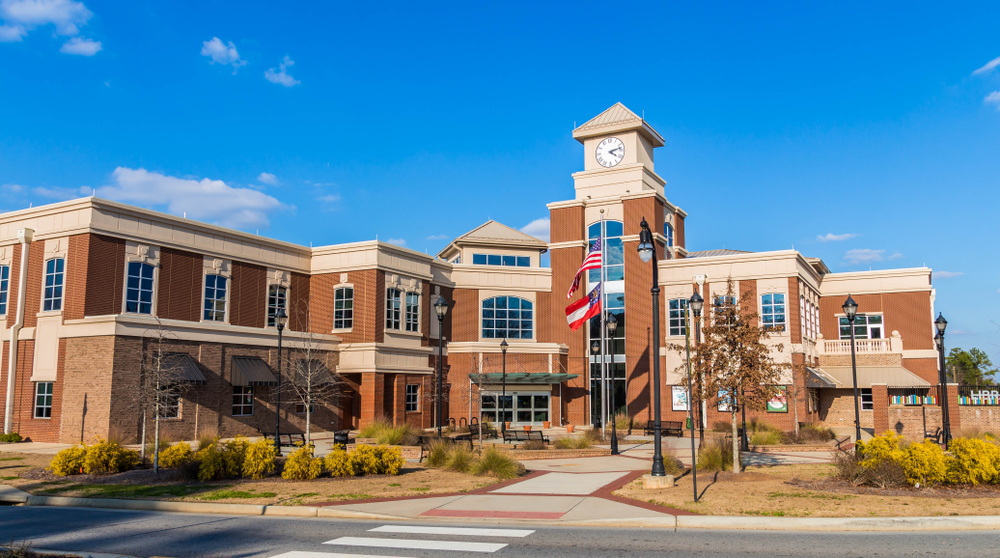 Tallulah Falls
This is easily one of the most beautiful small towns in Georgia that you will want to visit!
Tallulah Falls is home to the Tallulah Gorge, which was crafted by millions of years of the Tallulah River flowing through the area. This area of Georgia holds so much history, and is an incredibly beautiful place to spend time outside!
Once rivaling Niagara Falls, Tallulah Falls has tons of waterfalls that make this area unique and popular for people coming to visit Georgia.
When visiting the area, you will want to make time to visit Tallulah Gorge State Park and see Hurricane Falls, one of the most popular waterfalls in the area. You can also hike or climb in the area with the right permits. If you plan to climb, make sure you plan it out right because during certain seasons, climbing is closed for nesting falcons.
Other than Hurricane Falls, you'll want to take a waterfall tour as Tallulah Falls is actually made up of six waterfalls that cascade through Tallulah Gorge!
You'll want to make this small Georgia town a priority during your trip!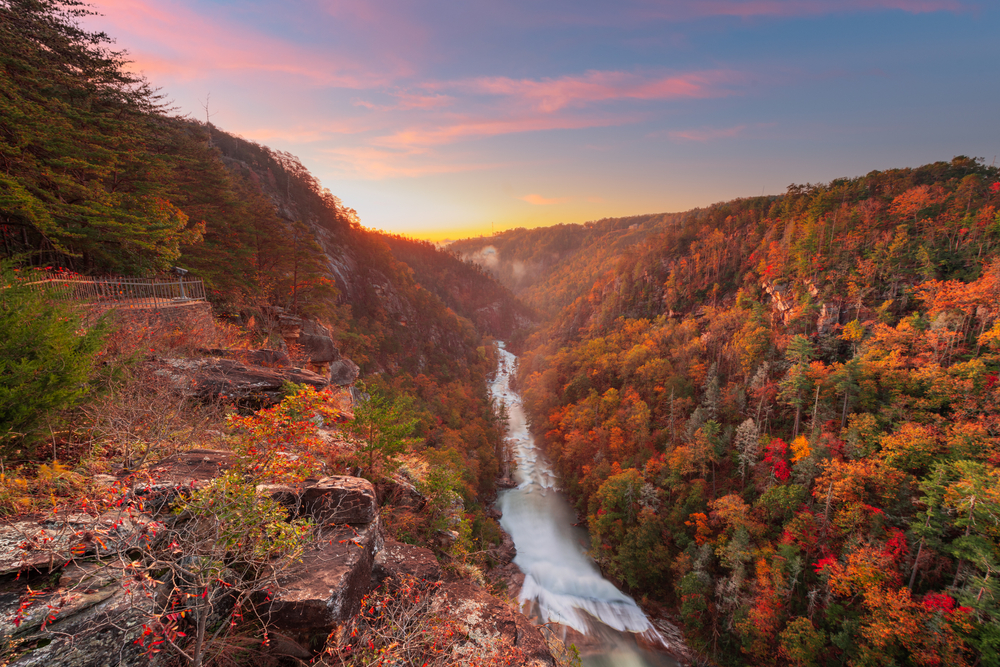 I've been visiting Georgia USA for over 30 years and it's one of my favorite states to come explore! There's so much to do, from visiting apple orchards, taking a walk through history, learning about ghosts, or seeing the most beautiful waterfalls, there's something special about each of the small towns in Georgia!
The best part about making a trip through Georgia is knowing there's a little something for everyone, and you're never too far away from something unique.
Each of these small towns offers up their own Georgia flare and you'll want to experience every piece of it!