If you are planning a trip to Ireland then you do not want to miss out on these things to do in Donegal. The best way to really enjoy Ireland is to rent a car and Donegal is a must see place to add to your Ireland road trip itinerary.
Situated along the northern-most section of the Wild Atlantic Way, a road winding up through some of the most breathtaking coastal views in Ireland, Donegal is everything that you imagine Ireland to be. If coastal views are what you are looking for there are miles upon miles of rugged Atlantic coastline.
If you are more interested in quaint Irish villages, or ancient castles, there are plenty. If you do not know which things to do in Donegal then this is the place to find ideas.
If you want to enjoy some warm and less rainy weather while avoiding the tourist season then late spring or early fall are the best times to visit. Think about what to do in Donegal in May to early June or in September. Although it can, and will, rain all year round in Ireland the warmer months of June through September tend to have the lowest rainfall. If you have never thought about what to do in Donegal here are some of the most delightful things to see and do.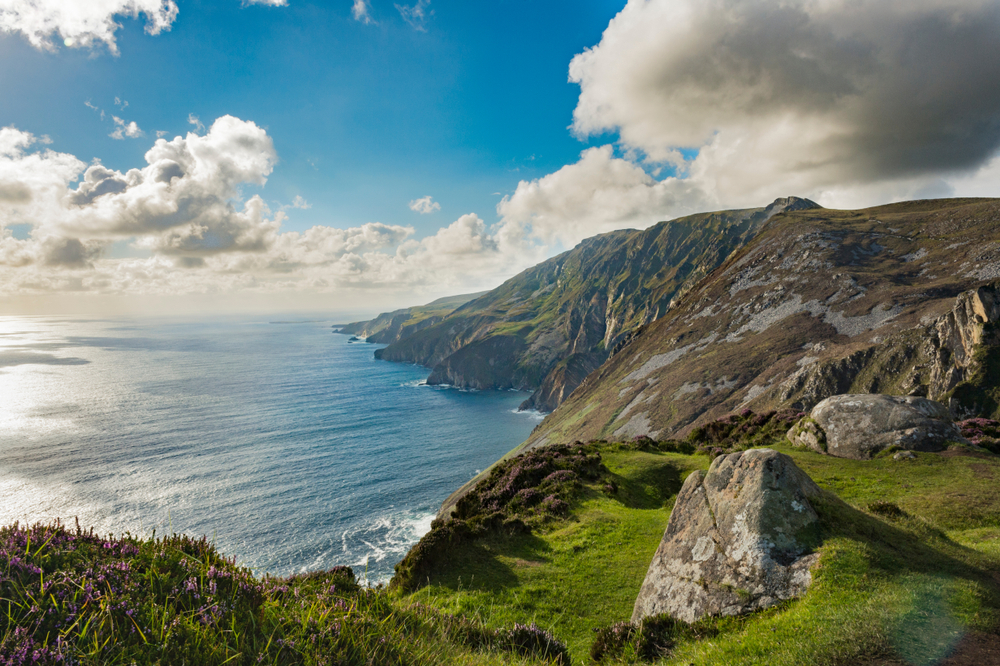 10 Delightful Things To Do In Donegal Ireland
Visit Bunbeg Beach Shipwreck
In the small village of Bunbeg there is a beach called Magherclogher Beach. It was here that a boat, called Eddie's Boat, wrecked in the 1970's. Since the wreck took place the boat has remained on the shore and has become a tourist attraction, especially for photographers looking to take pictures of the wreck.
Besides the shipwreck itself another perk of this location is Mount Errigal in the background. If you are looking towards the town, from the beach, you can see it rising up behind the village. The shipwreck along the shore and the mountain in the background make this one of the most unique things to do in Donegal.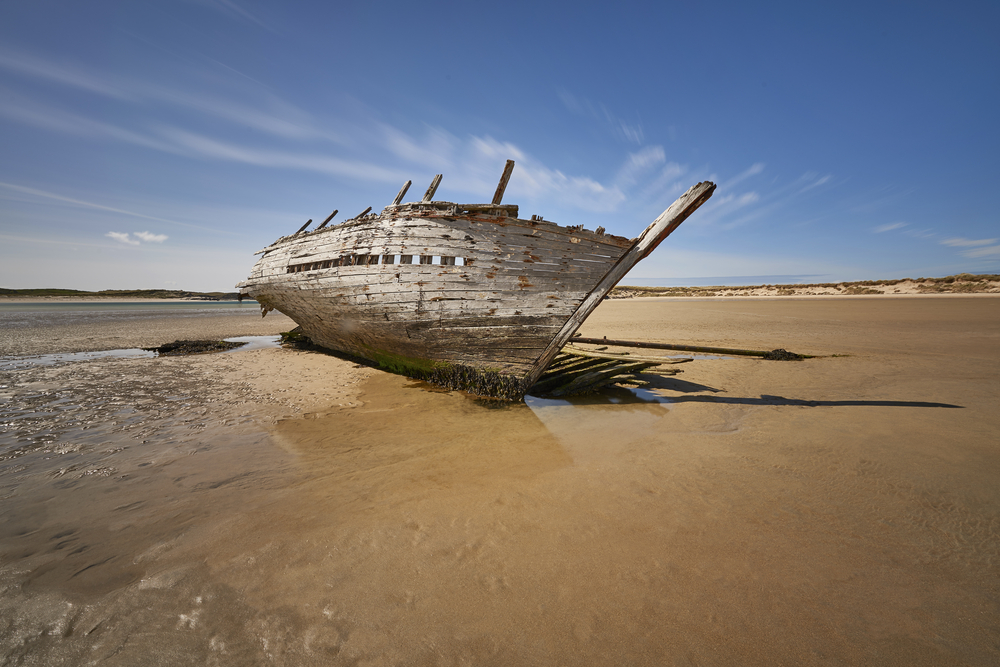 Explore Malin Head
The most Northerly point of Ireland is the area known as Malin Head. There are many things to see and do in this area; from coastal walks along the Inishowen Peninsula, to wildlife viewing, to local pubs and shops. One thing you do not want to miss in the area is the Stone Fort of Grianán of Aileach, a circular stone fort sitting atop a hill since 1700 BC.
Some other delightful things to look for in Malin Head are the views of the Northern Atlantic along the Wild Atlantic Way, where you can even see the Northern lights if you are lucky. If you want to try some local Irish fare this is the place to find local pubs that are less touristy and offer more authentic Irish foods and drinks. And for those who are looking to see wildlife there are charter boats you can take for bird-watching and sea life tours.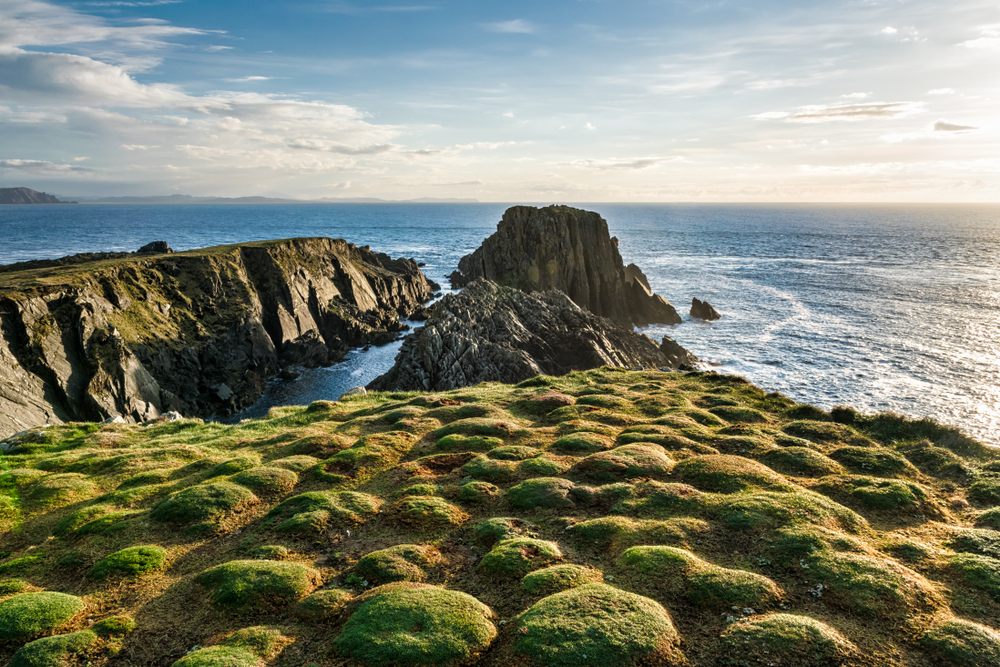 Hike Slieve League Cliffs
These incredible cliffs, towering 1955ft above the sea below, are less crowded than the more famous Cliffs of Moher even though they are almost 3 times as high. If you are looking for things to do in Donegal that involve breathtaking views, this is it. Although there is a drive-up viewpoint to truly experience the magnificence of those cliffs you will want to hike along their path.
Starting at the Slieve League Cliffs Center you can book a guided tour that will include geological and wildlife information, as well as some fun stories. If you prefer doing your own exploring you can still get some useful information about where to hike and find the best views. Take One Man's Path to reach the highest point of Slieve League Cliffs, or for a less strenuous hike hop on Pilgrim's Path.
For other incredible hikes in Ireland head over to Best Hikes in Ireland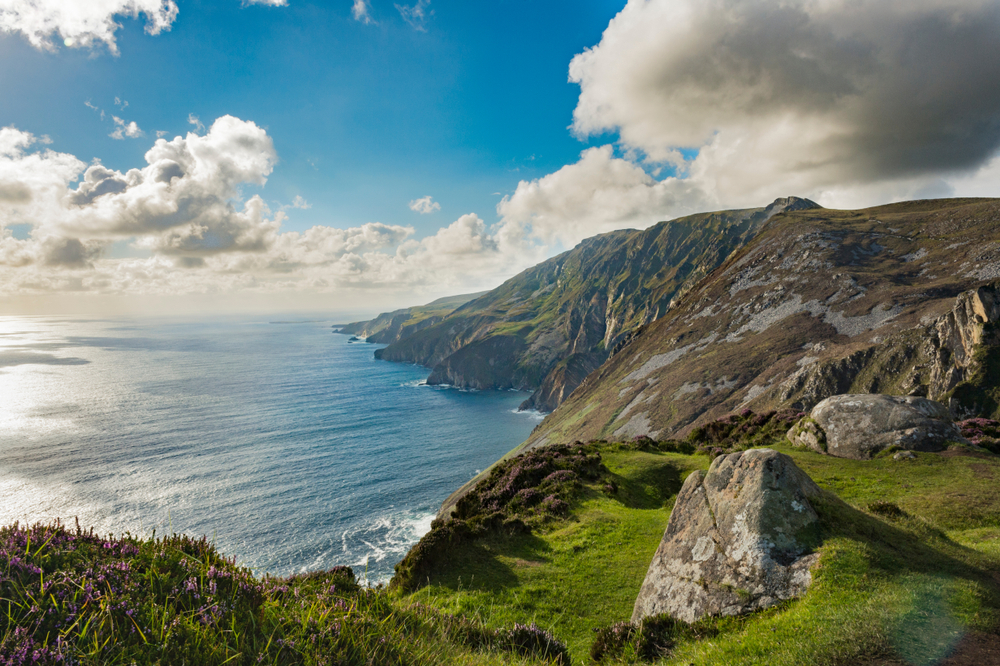 Relax at Kinnagoe Bay
If secluded beaches are on your list of things to do in Donegal then this one is for you. Along the Inishowen 100 scenic route, this beach has a small parking lot at the bottom of a winding road. While July and August see it fill up frequently, you will have fewer people competing for parking spaces the rest of the year.
While this beach is beautiful and peaceful in its own right it is also known for a major shipwreck in 1588. The Spanish Armada, while retreating from England, crashed many of their ships into the Irish coast during a storm. La Trinidad Valencera crashed here and there is now a plaque commemorating the wreck.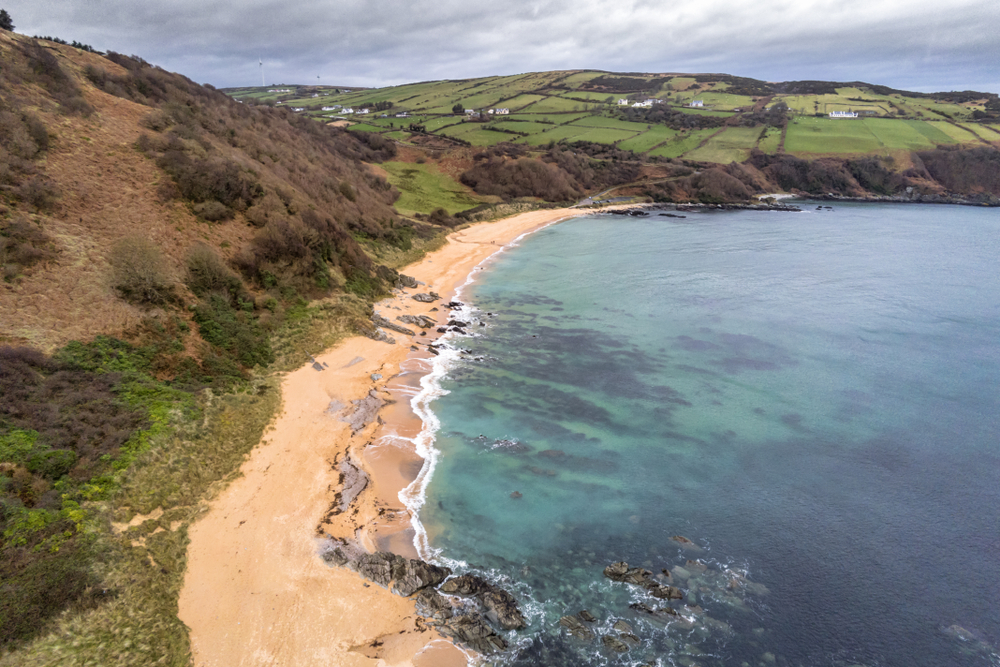 Visit Dunlewey Ruins in Poisoned Glen
Situated in a lush valley right at the foot of the tallest mountain in the Derryveagh Mountains range, Mount Errigal, is a small church ruin. Dunlewey Church was built in the 1850's as part of the Church of Ireland, but only ever had one rector before falling in to ruin.
The beautiful construction has been preserved over the years, although the roof was taken off as a safety measure, for visitors to come and enjoy the lovely building in the even more lovely valley.
This beautiful valley, called the Poisoned Glen, was once part of the Dunlewey Estate and it now steeped on both myth in history. Some say it got its name after King Balor of Tory killed his beautiful daughter's kidnapper after he stole her from a hidden tower.
The king followed him and killed him but lost his poisoned eye in the process. A more likely story is that it was mistranslated from old Irish to English and was supposed to be Heavenly Glen. Either way, this idyllic glen is a must add to your list of what to do in Donegal.
Stop by the visitors center for help finding your way around as it can be confusing trying to find the old church. And while you are there grab a snack and listen to some more interesting stories of the Poisoned Glen.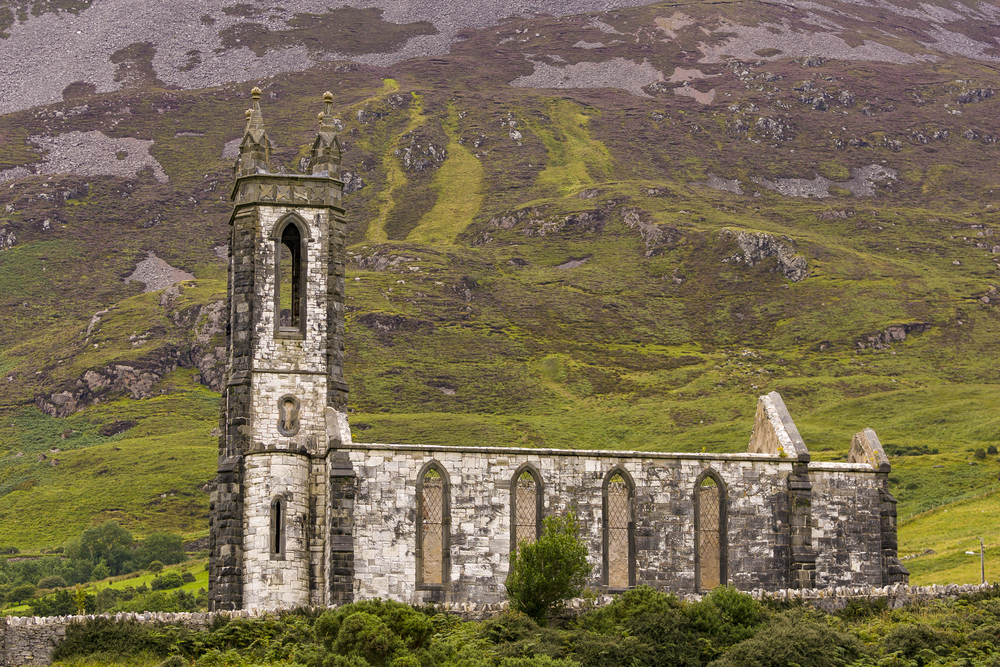 Explore Doe Castle
Ireland is well known for its medieval castles dotted throughout the entire country. So it should come as no surprise that stopping by Doe Castle is one of the top things to do in Donegal. The original tower, which is still standing, is believed to have been built in the 1470's by the MacSweeney clan.
They were a group of mercenaries that acme over from Scotland in the mid 13th century. The great hall was not constructed until the 1620's, and the entrance as it is now in was built in the 1790's by a retired Irish general who took over the property around that same time.
Sitting right along the edge of Sheephaven Bay this stronghold is easily accessible from the Wild Atlantic Way and is free to explore. If you would prefer a guided tour to learn some of the history you can set one up for only 3 Euro per person.
One thing you might ask about is the chief who sheltered the invading Spanish Armada in 1588 when their ships crashed into the coast, despite the fact that they were to be sentenced to death. There is also a coffee shop nearby if you want to stop for s drink or light snack.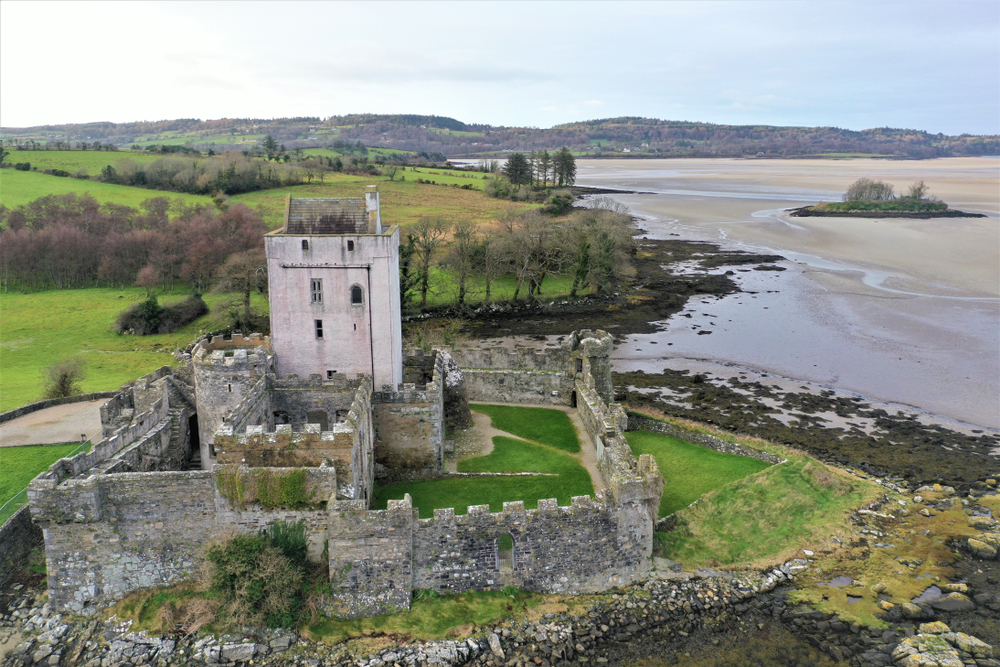 Visit Tory Island
Just 9 miles off the coast of Ireland is this incredibly picturesque island. But the beauty of the land and seascapes are not the only reason that this is one of the most amazing things to do in Donegal, going to Tory Island is like stepping back in time.
Here the less than 150 residents still speak Irish as the primary language and are led by a king. Although the king is elected now by popular vote, unlike the kings of old, it is still one of the best ways to experience authentic Irish culture.
To get to Tory Island you have to take a ferry from the mainland. Ferries run every day of the year, weather permitting, and you can make it a day trip by returning the mainland the same day, or you can stay in one of the islands quaint bed and breakfasts to experience what life it like on the island.
The island has a long history, but more than that it is believed to have been the home of ancient Fomorians, an ancient Irish race of semi-deities. King Balor of the evil eye was considered to be one of these mythological beings and you can visit his Balor's Fort on the Island.
Some other things to see while there are to visit the Big Key, a rock formation with tall spires jutting out into the sea, the Bell Tower, built in the 7th century as part of a monastery, and take in some of the local artwork at a gallery on the island. The best way to take in all the island has to offer is to rent a bicycle to ride around the small 1.8 square mile island.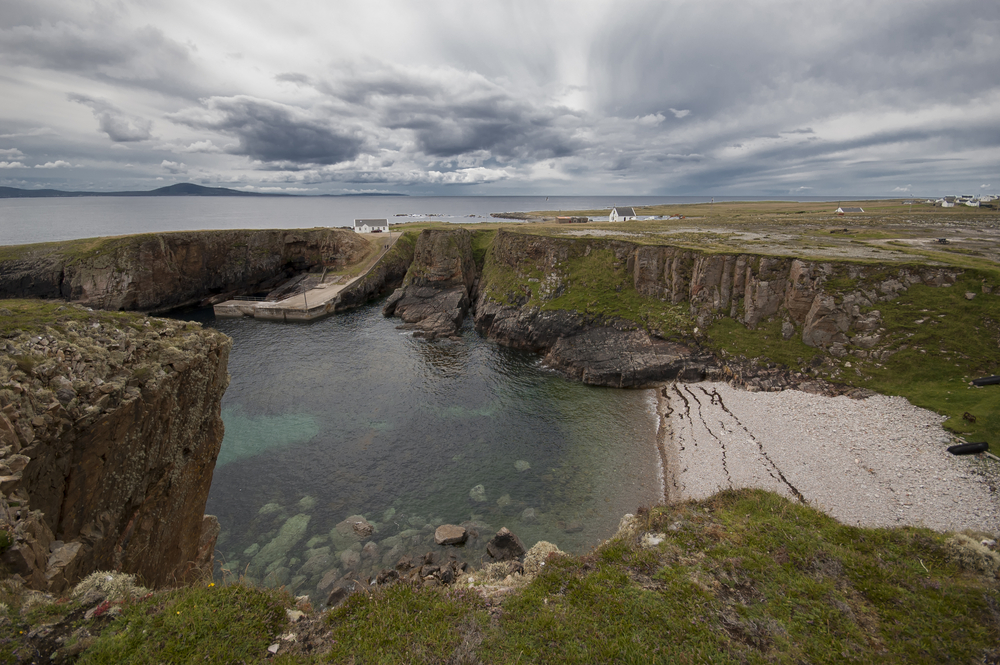 Marvel at Glenevin Waterfall
From the start of the trail in Glenevin Valley to the more than 30 foot waterfall, you will enjoy a meandering trail of less than a mile in length. As you crisscross back and forth over the stream you can choose to walk along the wooden footbridges or one the well placed stepping stones, if you want a little bit more of a challenge.
The trail is well marked and an overall easy hike with a slight upward grade the whole way to the falls. There are also several picnic areas along the way if you want to pack some food on a nice and really enjoy the scenery.
If you would rather not carry the extra weight of your own picnic with you then stop by the Glen House Tea Rooms near the trail-head on your way in or out. If you enjoy this hike to see this refreshing waterfall then look into some more beautiful waterfalls in Ireland.

Go Surfing Along the Donegal Coast
When you think of what to do in Donegal, or Ireland in general, surfing is probably not the first thing that comes to mind, in fact, it probably does not come to mind at all. The scraggly, rocky coastline does not seem to lend itself to surfing, but if it something that you enjoy Bundoran in County Donegal is considered the surf capital of Ireland.
From beginner to expert there is something for all levels of surfers. If you are looking to learn there are also several surf schools where you can have a lesson with an instructor. For those who are more experienced Bundoran consistently has large waves coming in from the wild waters of the Atlantic, but be careful because it is a reef break, not a beach.
For those who know how to surf, but need something a little less intense, Tullan Strand or Rossnowlagh has more manageable waves with a less dangerous beach break. Make sure to bring weather-appropriate clothes because even in the summer months the water is going to be cold.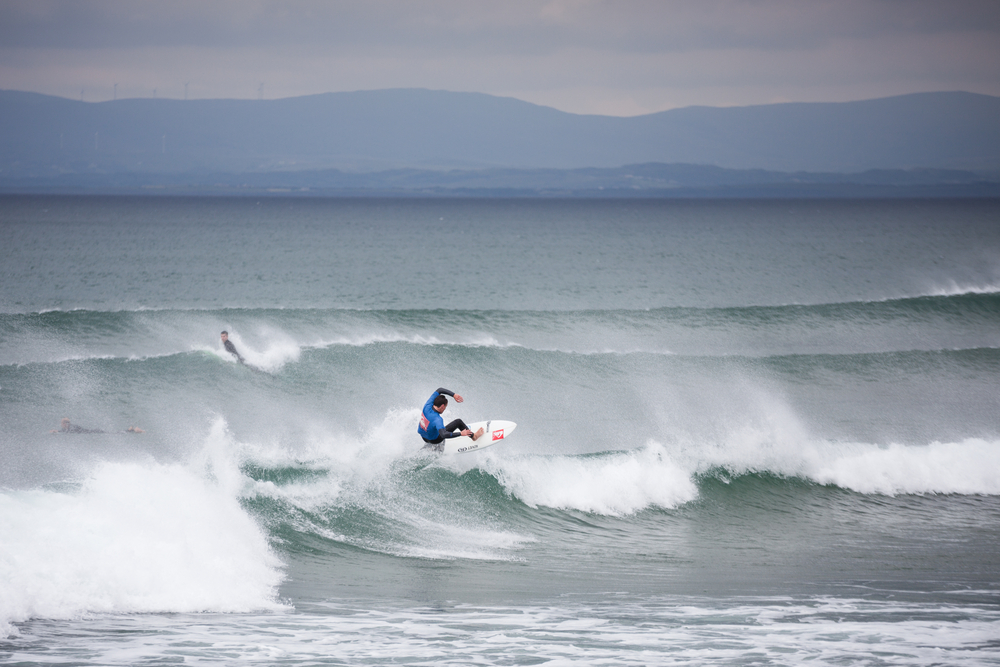 Walk Across the Fairy Bridges
Geological wonders are everywhere in Ireland, the entire western coastline is especially riddled with them. But for something other than the popular cliffs along the Atlantic you should head out to see the Fairy Bridges. These natural bridges are widely considered the earliest tourist attraction in Donegal around the early 1800's, but have become more of a hidden gem in more recent times.
Stop by the tourist center for a map of the area as well as information on why these are named Fairy Bridges (it has to do with being haunted by fairies). From there it is a little over a mile walk along Roguey Way, and there are signs to point you in the right direction.
While you are out at the bridges also take some time to stop at the Wishing Chair, but make sure you follow the directions carefully, otherwise your wish will not come true.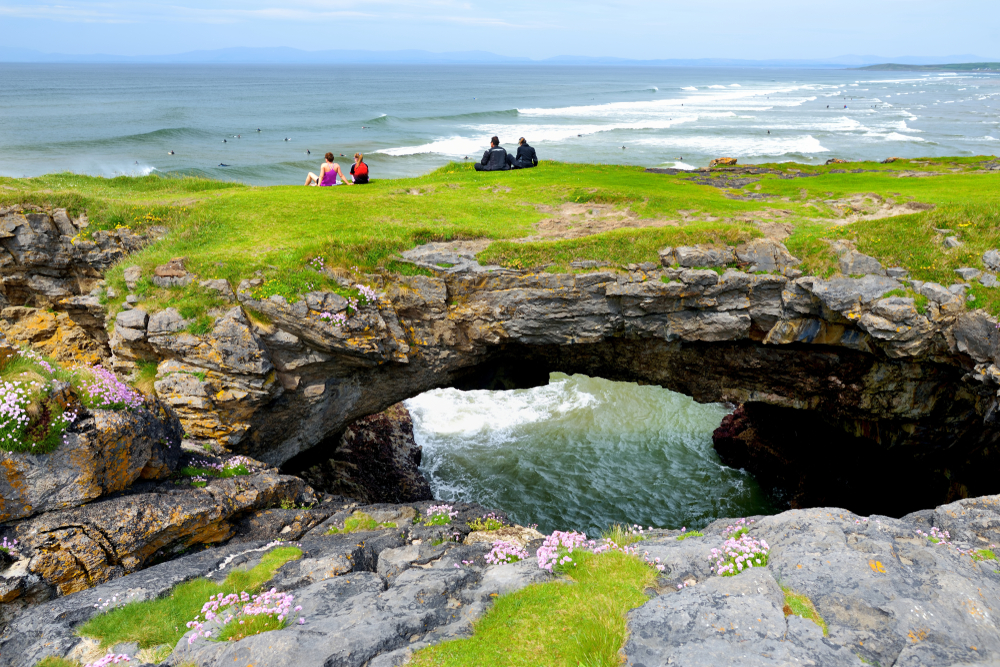 Where to Stay in Donegal
Now that you know what to do in Donegal here are some places you can stay:
At Slieve League House B&B you will enjoy views of the cliffs and the mountains in the distance. Check Rates: Booking.com
At Bunbeg Lodge you will be in close proximity to the beach and an easy drive from many of the other attractions.
Check Rates: Booking.com
At Malin Head View B&B you will be right by this incredible northern-most point with panoramic views of the shoreline.
Check Rates: Booking.com
With so many delightful things to do in Donegal it's obvious why it is a great place to visit. The rugged coastline will leave you in awe, the valleys and mountains will leave you breathless, the unique curiosities will inspire you to come again. With all these incredible ideas of what to do in Donegal you will not want to miss out on the beauty of this part of Ireland.