Renting an RV as a couple is one of those pastimes that is cheap, fun, and gets you out of the house. Victoria RV'd with her parents for four months a year for her childhood and we went RVing in Europe on an epic road trip so we can attest to the many benefits of RVing. One advantage is that RVing can bring couples closer together and, if done right, can strengthen the bond between two people. You don't have to live full-time in an RV to reap the benefits of the lifestyle, either – even renting an RV for just a few days or weeks is long enough to improve your quality of life and reinforce your relationship.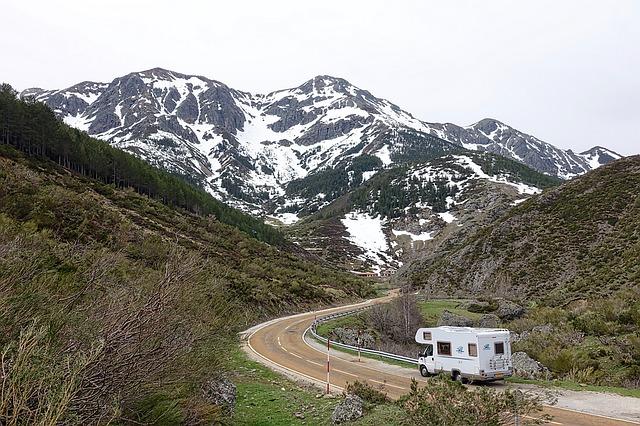 This probably all sounds pretty crazy. How could packing two people into a tin can and sending them off on a road trip possibly end well?! Wouldn't most couples want to kill each other by the end of it? For some, an RV trip with a significant other can definitely be a deal breaker. But for a great many of us, it offers a renewed sense of wonder and a stronger emotional bond. The reasoning behind this is psychological – while you're having a good time enjoying yourself, there's a lot of powerful stuff going on in your brain. So, what exactly is it that makes RVing as a couple one of the best ways to reinvigorate your relationship?
How Renting an RV as a Couple Can Bring You Closer Together
At its core, RVing is a team-building exercise.
RVing may be about embracing freedom and serendipity, but don't be fooled, there's a lot of planning involved. Planning campground stays and travel routes is imperative, especially if you don't have extra cash to burn on gas. Even if you don't want to stay in a campground, you still have to look for safe sites, plan your meals, and practice energy conservation. Heck, you even have to plan for the unplanned, like what you'll do if there's a weather emergency, accident, or anything else that can go wrong while you're on the road when renting an RV as a couple.
What does all this have to do with your happiness? Well, planning a vacation is actually good for you. Think about the last time planned a trip. It was sort of fun to find to map out your itinerary, right? When you plan, you anticipate – and anticipation is half the fun. The logical side of planning also plays a big part here. Concocting a successful plan is like finishing a difficult puzzle; it leaves you with a sense of accomplishment and a feeling that you can take on the world. For you and your significant other, it's a thrill you'll get to enjoy together when renting an RV as a couple. For us, planning a trip is something we both get excited about and it makes us appreciate the outcome even more.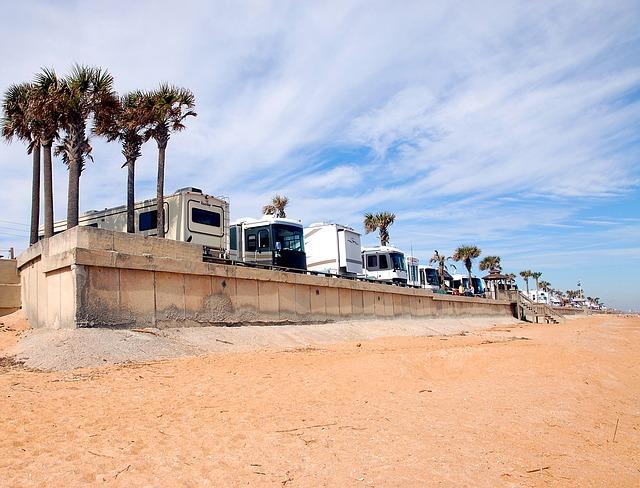 Renting an RV as a couple improves problem-solving skills
It should come as no surprise that problem-solving is a critical skill for couples. Every couple has disagreements at one point or another [don't we know!], and being able to come up with creative solutions together gives you the tools to address problems as they arise in your relationship. Renting an RV as a couple builds upon a foundation of critical and creative thinking so you and your partner are all but forced to work out your differences and find a solution to the matter at hand. Missed your exit? Blew a fuse? Can't figure out how to connect the sewer hose? These, and many others are common issues you'll run into when RVing, and they all require you to think on your feet and work together. All the while, you're developing shared skills that will carry over into other facets of your lives, like your relationship.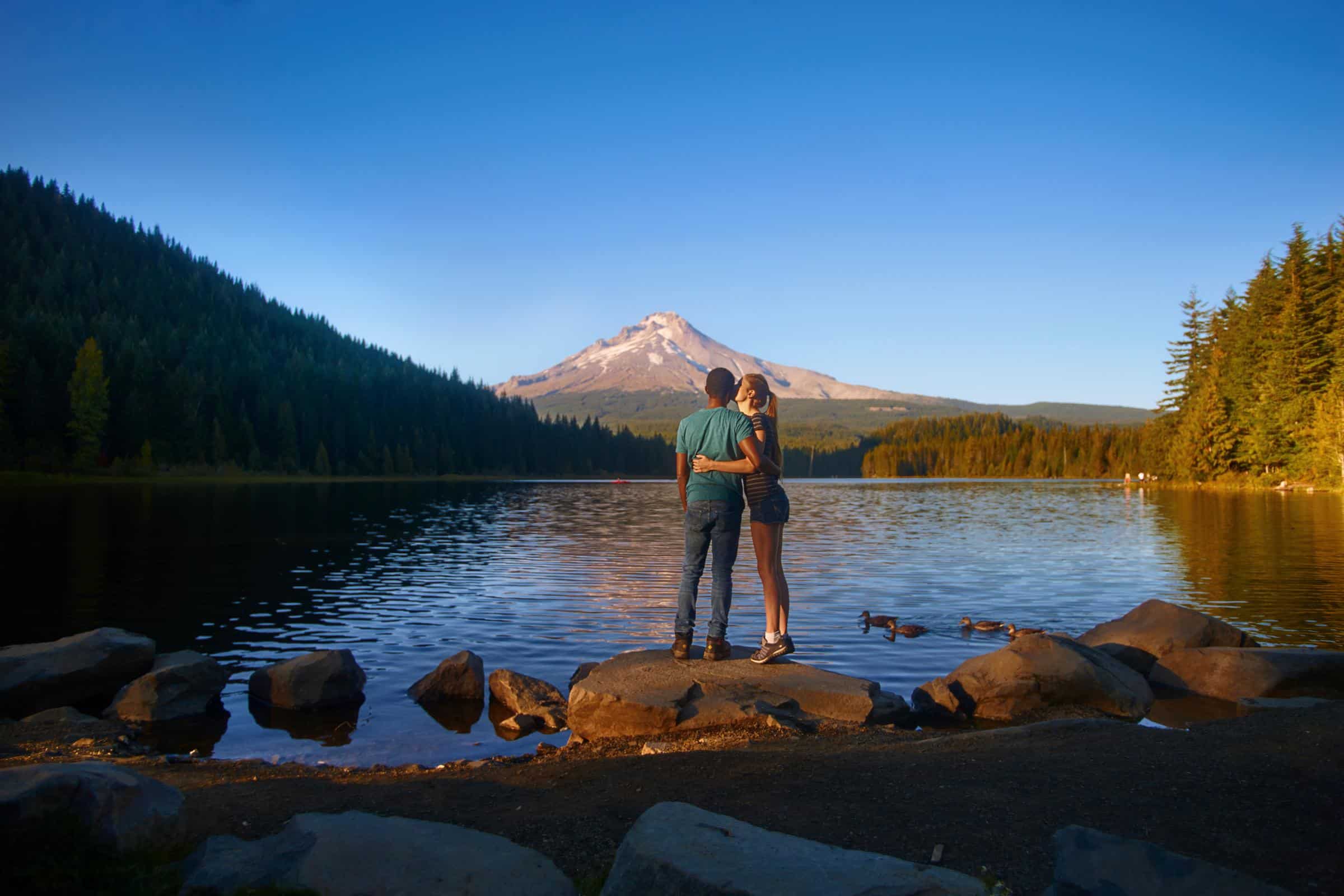 RVing facilitates exploration and discovery
You know that feeling when you find a coffee shop that has awesome music, or a secret restaurant that has the best burger you've ever tasted? That's your brain doing backflips over discovering something new. Novelty is a huge stimulant to the reward center of the brain, and it's directly related to exploration, especially when renting an RV as a couple. The discovery, or even the anticipation of discovery, motivates us to seek it out. In other words, exploration leads to discovery, and discovery leads to more exploration – and both make us feel great. Obviously, travel breeds novelty, and RV travel puts you in a constantly changing environment. Whether exploring new towns or hiking in uncharted areas, both you and your beloved will get a rush of dopamine that renews your excitement for each other and the world around you. And that's never a bad thing.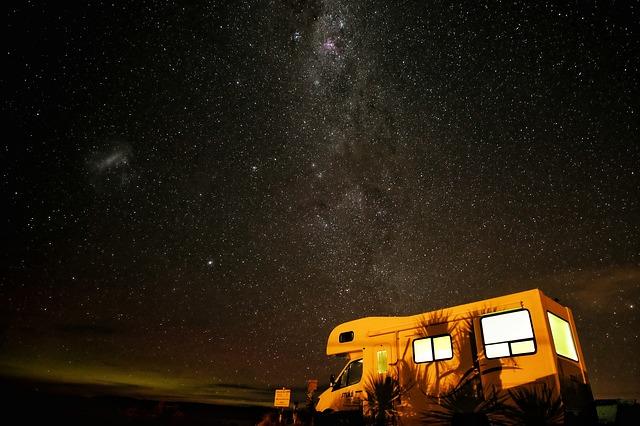 It gives you time to relax and restart
We all need a break from the monotony of life sometimes. For couples, having time to relax and catch up with one another is paramount to a healthy relationship. Between all the time spent working and maintaining a household, communication and relaxation can often fall by the wayside. Renting an RV as a couple can give you back that lost time. The RV lifestyle is a laid back one – a lifestyle that harmonizes the excitement of exploration with the tranquility of relaxed, quiet moments. Whether it's a day on the road or a night around the campfire, you and your other half will have plenty of time to talk, laugh, and remember why you fell in love in the first place. When driving for long periods of time, we love listening to a great road trip playlist or chatting it up for hours!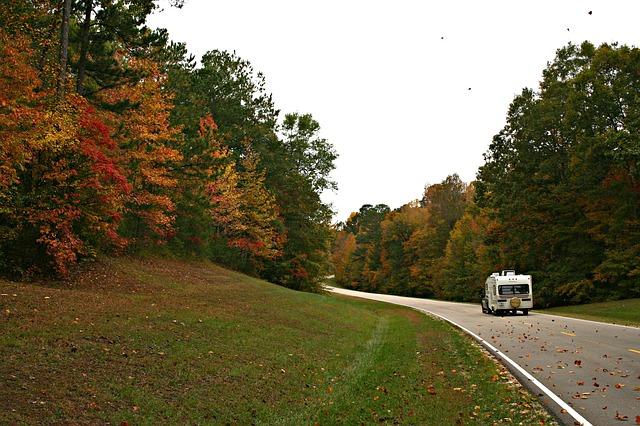 Ready to Hit the Road?
Everyone knows that travel is one of the best things you can do for your brain and your sense of wellbeing. It makes you happier, more adaptable, and more open-minded. These benefits extend to your relationship when you travel as a couple, creating a sturdy foundation and an unshakable emotional bond. If RV travel sounds like your dream vacation, but you're unsure about diving in head first, take baby steps! You can rent an RV from a site like RVshare for a weekend (or week-long) getaway. Who knows, you may find that you want to buy an RV or even live in one full-time! Have you taken a road trip with a significant other? We want to hear from you in the comments! 
Pin this post: