Are you taking a vacation to South America and looking at where to stay in Peru? Planning your dream trip in your mind? Whatever your plans, we love Airbnb when looking for the best places to stay when traveling which is why we wrote this beginner's guide to Airbnb. Whether you are on a budget or want the most luxurious experience around, Airbnb's in Peru cater to everyone. From the biggest cities to the most remote regions, discovering where to stay in Peru through Airbnb has never been easier.
Sign Up And Get $40 Off Your First Airbnb Trip
Where To Stay In Peru: Top Wanderlust-Worthy Airbnb Locations
Where to stay in Miraflores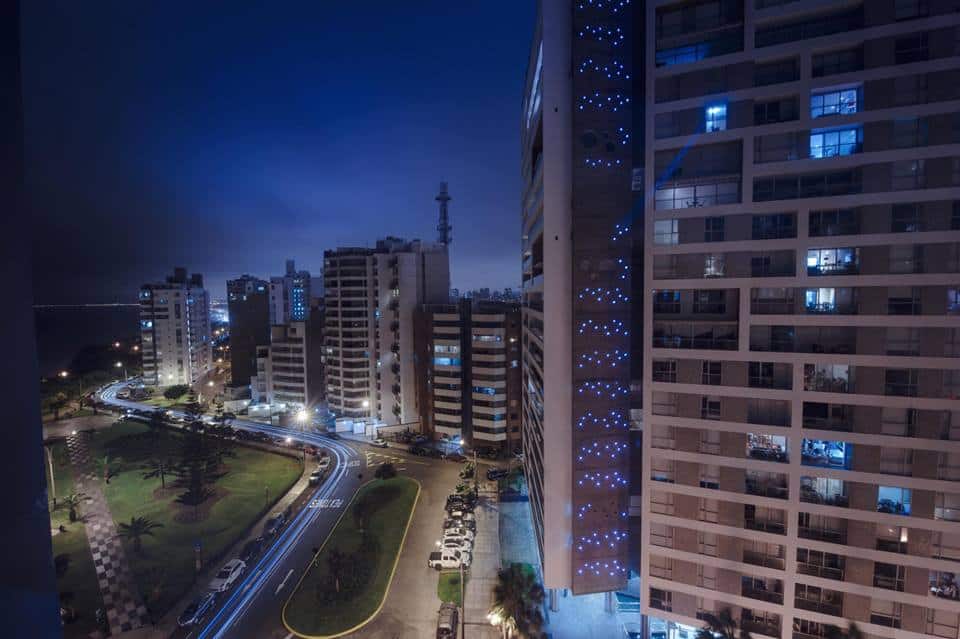 Miraflores is known as the safest district in Lima and perfect for your first introduction to Peru. The "Classy and Comfy Miraflores Apartment with Sea Views" is located just steps away from the South Pacific Ocean and offers sweeping views of Lima and a sneak peek at the ocean. Antony, your host, offers extremely helpful directions for getting to the Airbnb, even if you have to do it at 2am like we did. The building comes complete with a 24/7 doorman which was really helpful, especially if this is your first trip to Peru.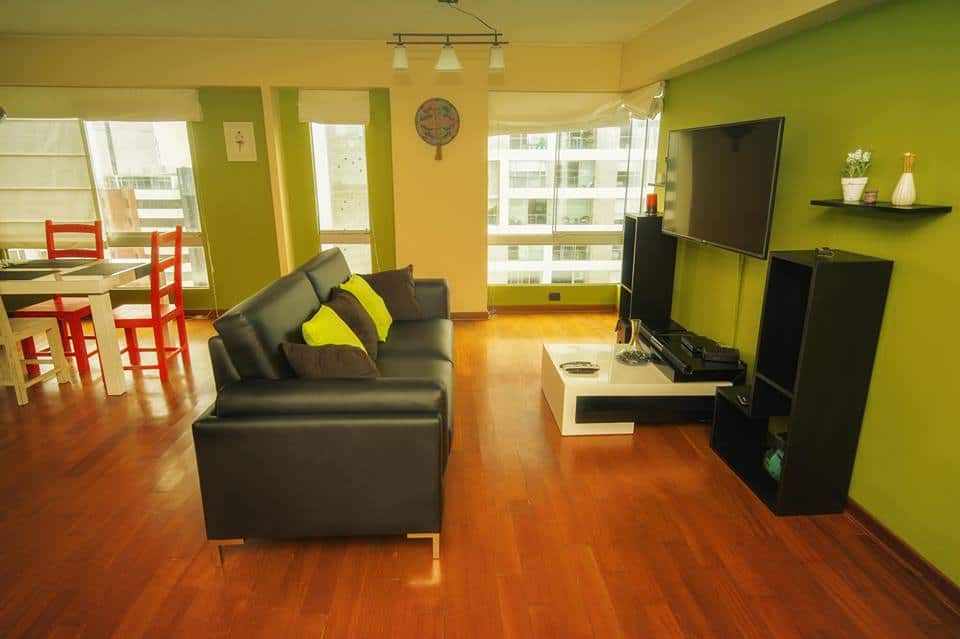 Depending on what you like to do, you can spend your days walking along the coast, visiting local smoothie and juice shops, or catching an Uber or taxi downtown. If you want to relax, one entire wall of this Airbnb apartment is glass so you can still enjoy the city and ocean without having to leave your home. If you have been traveling for a while or just want to freshen up, this listing comes with a washer and dryer which is a small but awesome luxury.
Where to Stay in Ica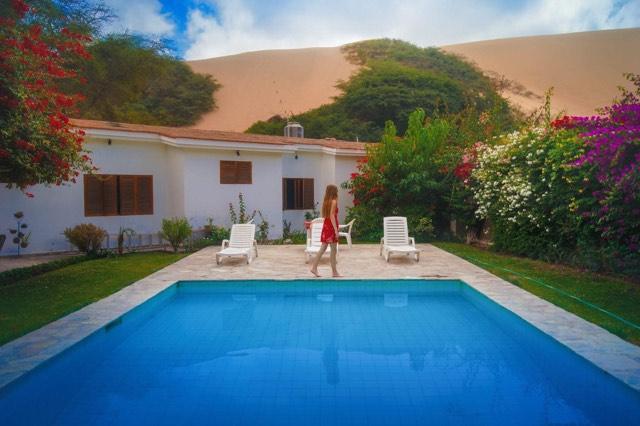 If you are heading to Peru and looking for somewhere to visit other than the famous Machu Picchu, we highly recommend Ica! For only $30 a night, you can "Relax Under The Sun In A Dream Home" with a view of the famous Peruvian Sand Dunes. The hosts of this location, Luis and Victoria, are beyond kind and offer a traditional Peruvian breakfast to visitors every day. They have a large home and it is set up "hacinda style," with everything surrounding the pool and garden. The room was clean and the bathroom was huge, and we enjoyed playing with their cute poodle, cat, and parrot!! All the animals were quiet and well behaved and a joy to be around.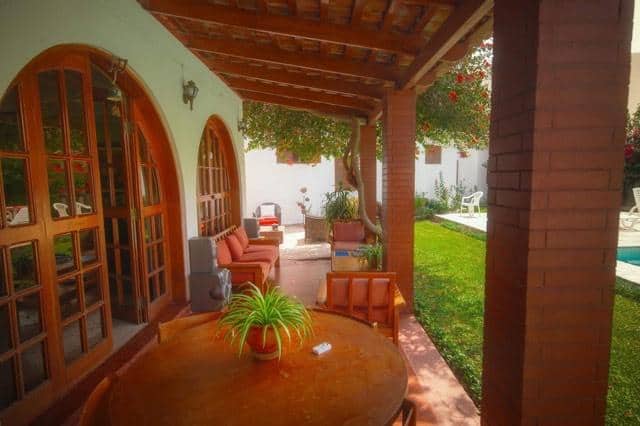 If you came to Ica to visit the Huacachina Oaisis, rest assured that it is less than ten minutes away! Luis and Victoria will set up a taxi for you and will suggest the best tour companies to book with if you want to take a tour of the Sand Dunes or of local wineries. If you can't wait or don't want to visit Huacachina, the sand dunes behind their home are hikeable too! This Airbnb was truly an oaisis smack dab in the middle of the Peurivian desert!
Where to Stay in Paracas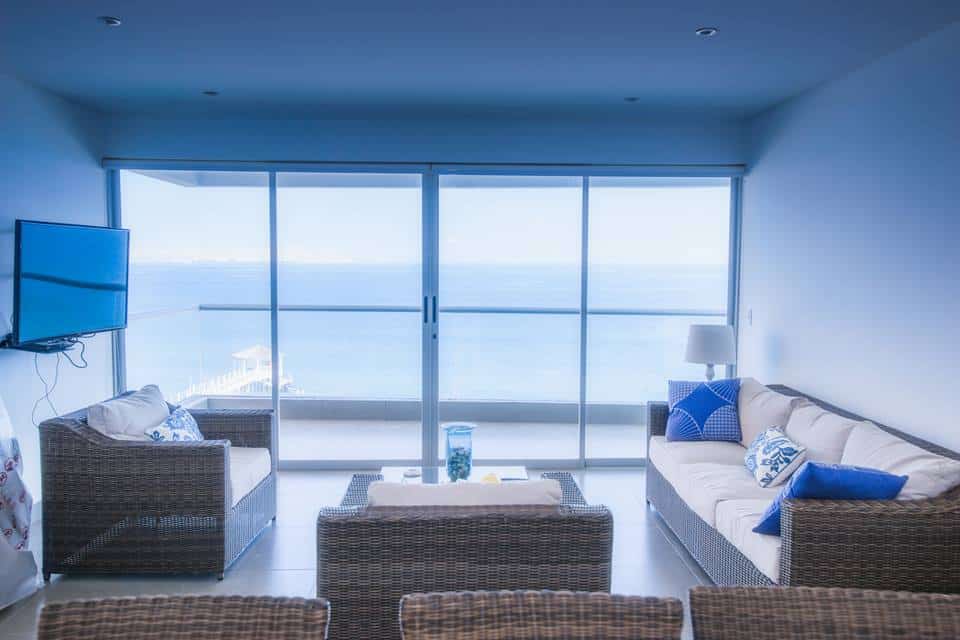 Paracas, Peru is an insanely diverse part of the country, but you do not have to sacrifice comfort in order to explore it. Imagine staying in a luxury duplex with a sea view and you will imagine Sarah's Airbnb in Paracas, except it will be better than you could have ever imagined. This penthouse duplex takes up TWO WHOLE LEVELS and offers floor to celing windows facing the ocean and spectacular views from the inside. Sarah was very kind and check-in was a breeze. The location is very secure. with two seperate doormen in order to get onto the property.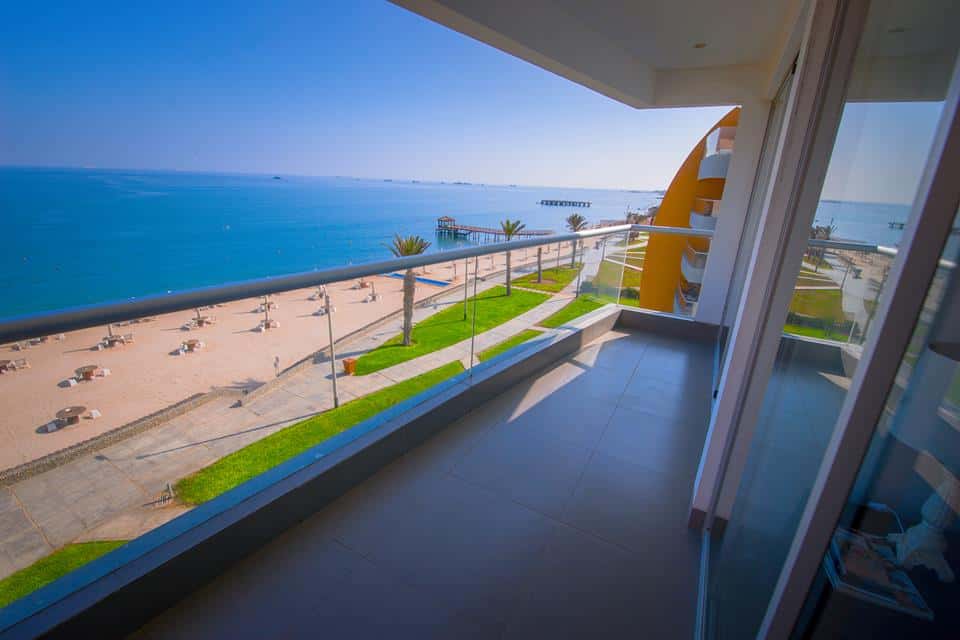 This Airbnb is just a few minutes away from the popular Paracas National Park so whether you plan to drive yourself or hail a taxi, you are never far away. Another favorite is the Ballestas Islands, and Sarah's luxury Airbnb offers views of those too! If you are traveling with your family or a bunch of friends and looking for where to stay in Peru, booking this Airbnb will be your best option since it can host up to 10 guests and has 16 beds! The property is stunning, complete with multiple pools, a lazy river, and a clubhouse with wifi.
Where to Stay In Magdalena Del Mar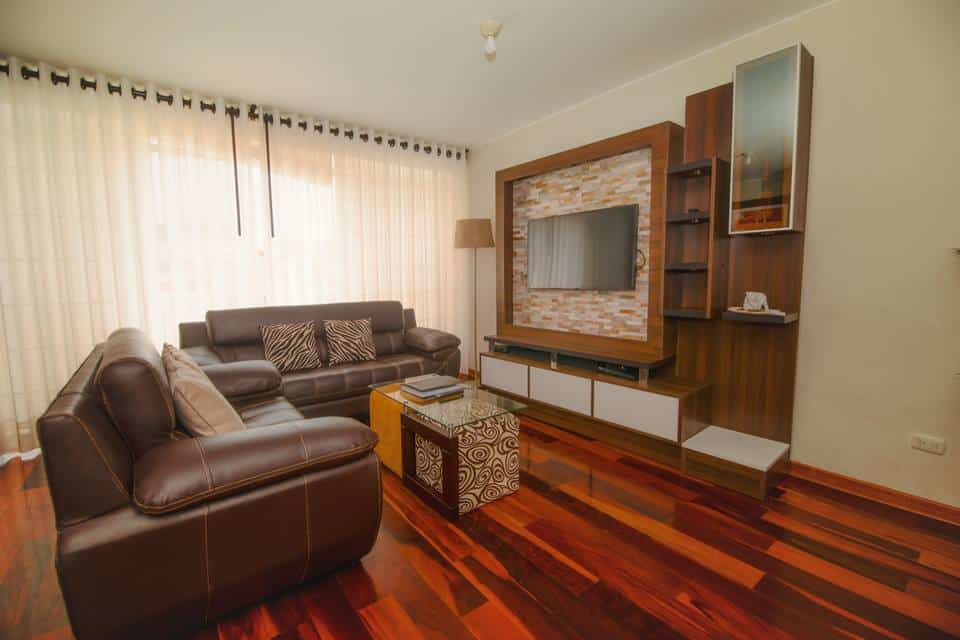 If you are looking to visit authentic Peruvian neighborhoods or perhaps catch up on some rest or work during your travels, Magdalena Del Mar is the ultimate place. This safe but residential district in Lima is located near the sea and only 10 minutes away from popular tourist sites. Mercedes' "Entire 2 bedroom home near the Pacific Ocean" offers two full bedrooms and three bathrooms, a balcony, fast wifi, a washer, and close proxiity to grocery stores and shops. When searching for where to stay in Peru, this district is affordable but safe for travelers.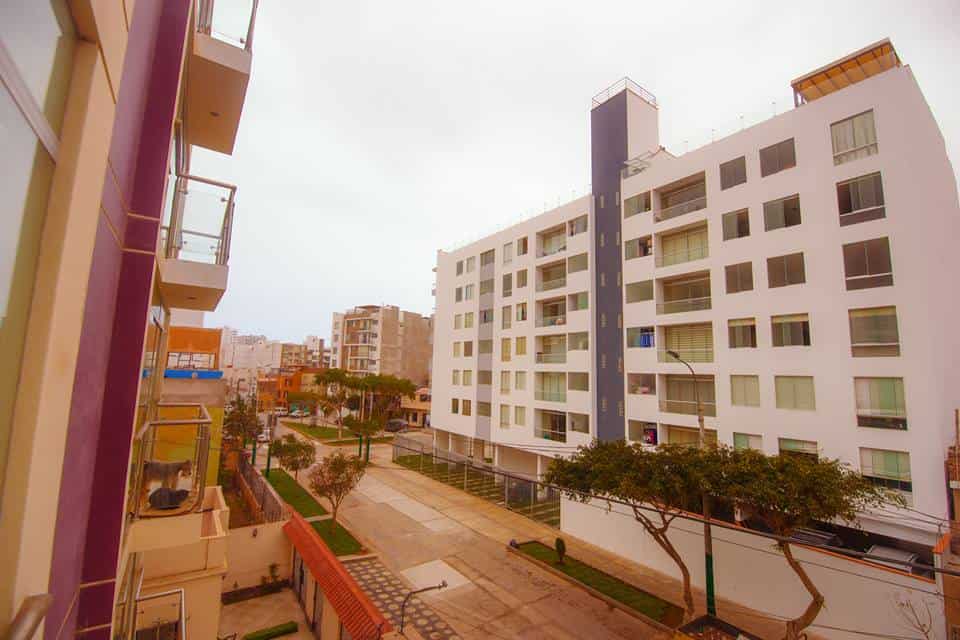 Check-in was a breeze and we were greeted by Mercedes' sister, although sometimes her brother is the one meeting visitors. The full kitchen and close stores allowed us to cook dinner during our entire stay. The ocean is just three or four blocks away, so vitamin sea is never far away. Simply open one of the many windows and let the fresh sea breeze sooth you to sleep!
Book This Magdalena Del Mar Airbnb
Where to Stay in Cusco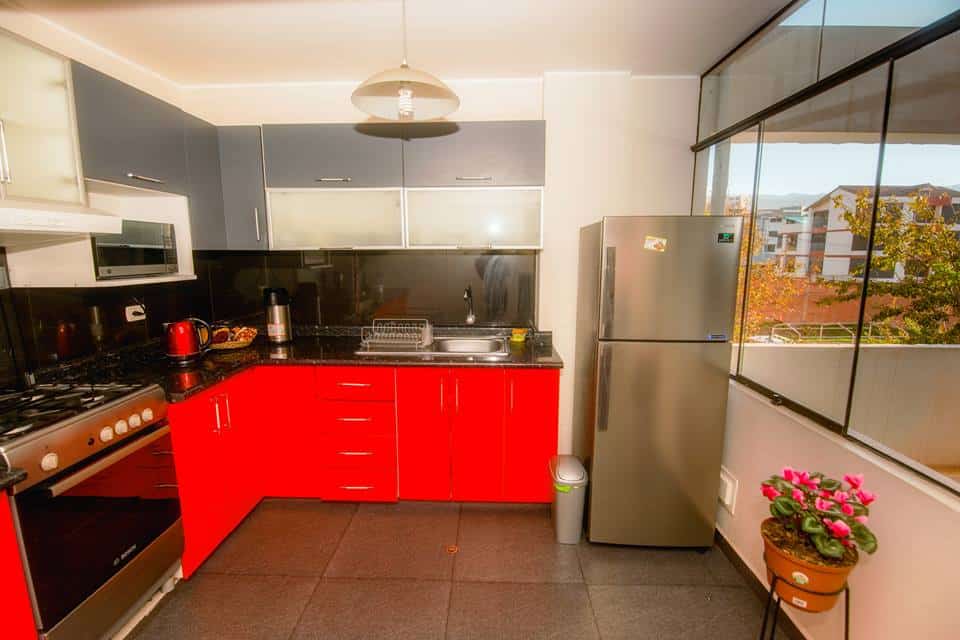 No trip to Peru is complete without a stop in Cusco! When searching for where to stay in Peru, Cusco should be one of your top locations to visit. Elizabeth's Casa Micay is located right in the heart of Cusco and only a 10-15 minute taxi ride from the Airport. Since Elizabeth lives in the same building, she will greet you when possible, and may even offer to make you Coca Tea if the altitude change is getting to you. Enjoying a warm cup of tea after a long travel day really helps you to relax.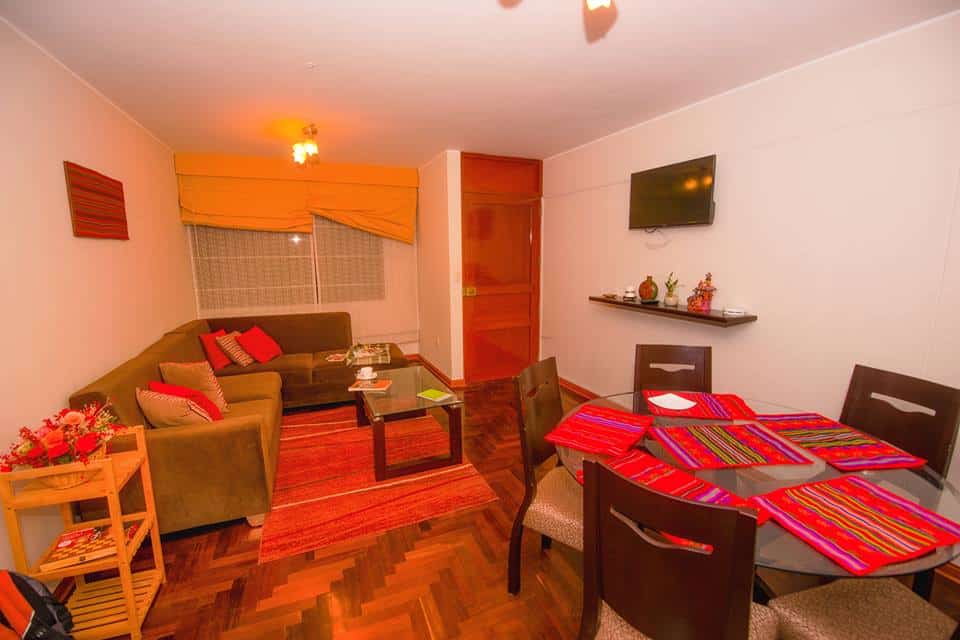 Like most homes in Peru, Elizabeth's doesn't have central heating, but she does offer a larger plug-in heater which does a swell job of warming up the home. If you are looking for something to eat, there are plenty of local restaruaunts within walking distance of Elizabeth's home. Even better, purchase some soup from a nearby street vendor to warm you up for a few sols. Elizabeth's apartment is perfect for families or friends traveling together, and the desk makes for a great workspace for digital nomads.
Where to Stay in the Sacred Valley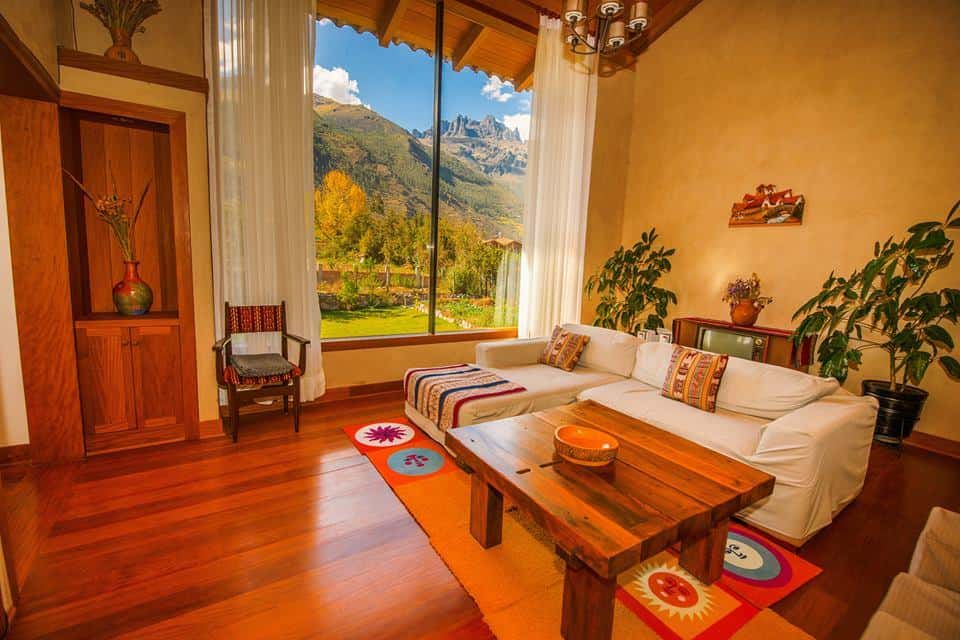 Once you are finished in Cusco, make sure to spend a few days in the Sacred Valley. If you are still searching for where to stay in Peru's Sacred Valley, look no further. Skip hotels or hostals and treat yourself to a luxury experience in the countryside. "Your Sweet Home In The Sacred Valley" is a insanely modern home hosted by Dirk. The home looks like something out of a home magazine or a TV show. If you book this place, you are in for a real treat because of the modern fixtures, multiple rooms, infinity pool on the second floor, epic views of the mountains, and proximity to Sacred Valley favorites.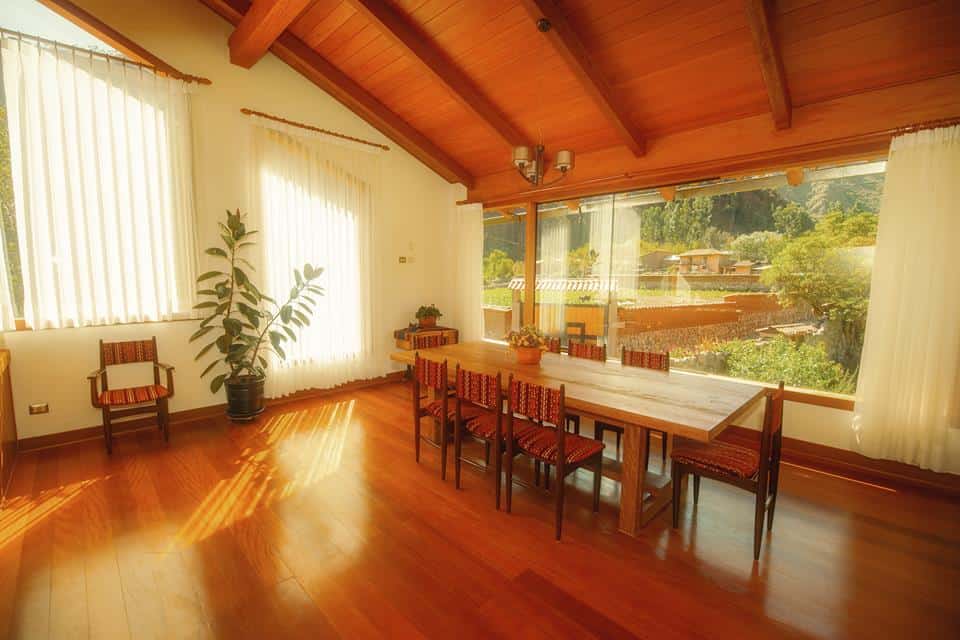 Urabamba is the closest large town, with Ollytaytambo just a bit further than it and the famous salt mines and a ton of ruins nearby. If you have your own car, there is a garage and if you don't, the main road is just a few steps from the entrance. The chef's kitchen made for great cooking and the floor-to-celing windows offered views of the mountains we didn't know were possible. $103 a night for up to 6 people is a steal for this completely epic property.
Book This Sacred Valley Airbnb
We could go on forever about the abundance of epic Airbnb locations you can find when searching for where to stay in Peru. We hope that these listings are a great start to your search and we know you will love the fantastic locations and friendly hosts just as much as we did! Whether you want the sea, desert, or mountains, there is truly something for everyone in Peru!
Get $40 Off Your First Airbnb Stay
Pin this post: