Are you planning a trip to the Indian Ocean and looking for things to do in Mauritius or are you dreaming of one day traveling to this far-flung island like us? Either way, Mauritius is a tropical paradise off the coast of Africa near Madagascar and is gaining popularity as one positively fantastic place to visit. Whether you like to relax by the pool or up for an adventure of a lifetime, Mauritius is the place for you! 
5 Epic Things To Do In Mauritius On Your First Trip
#1: Walk underwater or go scuba diving
Mauritius is one of the only places in the world where you can literally walk around underwater. One of the most epic things to do in Mauritius is to head to a place called Captain Nemo's Undersea Walk and go for a stroll underwater. If true scuba diving is more your thing, Mauritius has plenty of crystal clear water and marine life to draw swimmers from around the world. Even if you are just looking to dive, you will find plenty of things to do in Mauritius. This Mauritius dive guide points out some of the best spots and how to dive them if you are looking to give it a try.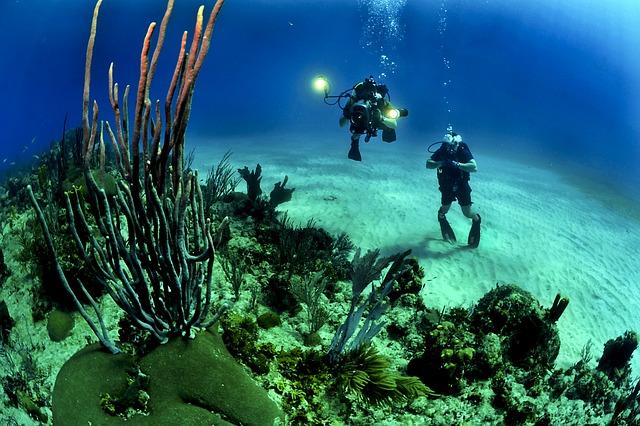 #2: Go for a hike in Black River Gorges National Park
Black River Gorges National Park is the place to be for adventure lovers and nature buffs when searching for things to do in Mauritius. We absolutely love epic nature so this is right up our alley! In the national park, there are 311 species of plants, some of which aren't found anywhere else in the world! You can hike up Le Pouce Mountain and see two UNESCO world heritage sites at once or hang around and bird watch and try and spot one of the 9 birds that are endemic to Mauritius [not found anywhere else in the world].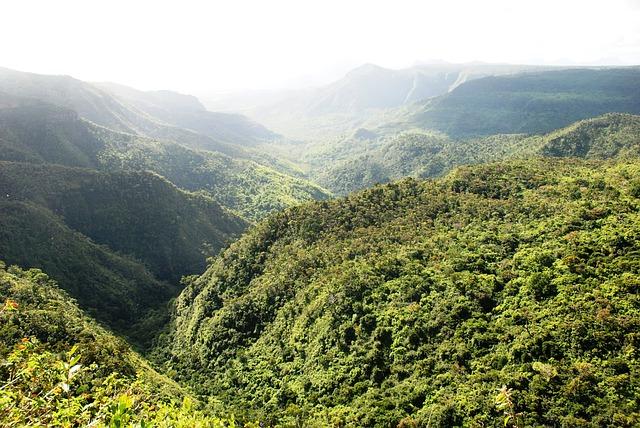 #3: Do go chasing waterfalls in Mauritius
If you love the basalt rocks found on beaches in Iceland or the basalt rock waterfalls found in Oregon, then you are in for a real treat when visiting Mauritius! The island is chalk full of beautiful waterfalls to explore, including ones surrounded by volcanic basalt rocks! Many of the waterfalls are located in the Black River Gorge mentioned above and you can even go canyoning which looks positively epic as well!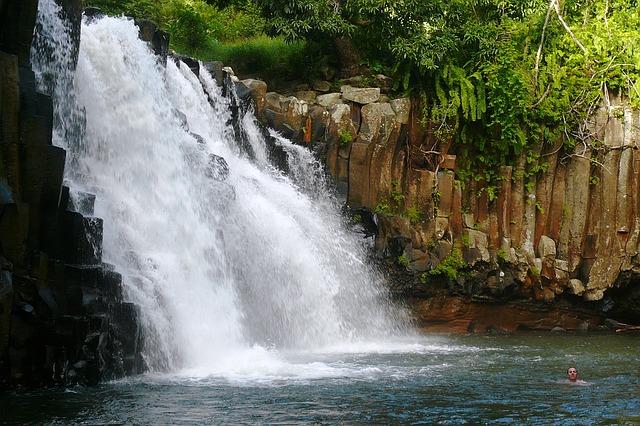 #4: Go to foodie heaven when trying the street food
Seeking out great street food in Mauritius is one of the top things to do when visiting the island! The dishes are an explosion of flavor with strong Creole influence. That being said, the food in Mauritius borrows flavors from French, African, Chinese, and Indian cultures. Popular dishes include dholl puris, seafood curries, and warm roti chaud. Don't forget to try a taste of sugar cane juice, we hear it is to die for!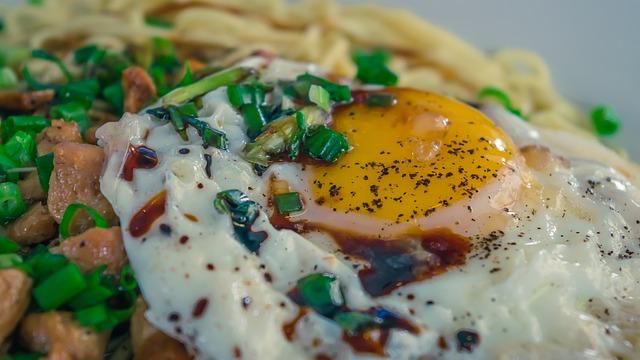 #5: Walk amongst giant lily pads at Sir Seewoosagur Ramgoolam Botanical Gardens
It is our dream to see giant lily pads so this would certainly top our list of things to do in Mauritius! The botanical garden is famous for its huge pads and is frequented by locals who enjoy relaxing in the shade and enjoying the day. As Catholics, seeing the Church Of Saint Francis, which is located in the gardens, would certainly be one of the things to do in Mauritius that we would keep high on our list!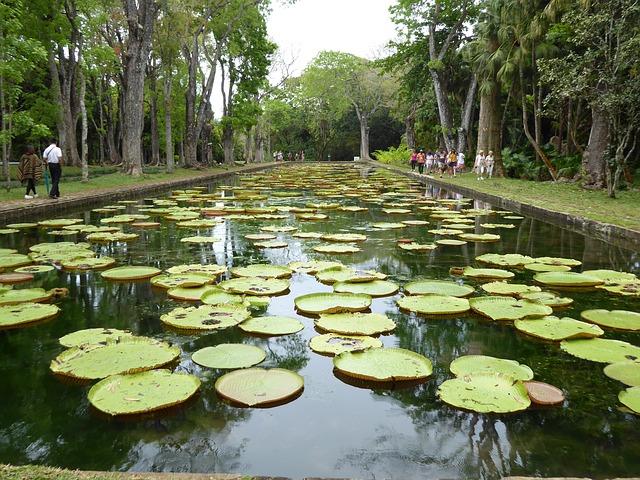 Although we have yet to actually visit Mauritius, we have done some heavy research online, on the Mauritius Tourism Board website, and on other travel blogs to figure out what we would want to do on our dream trip! What are your favorite things to do in Mauritius? If you have any suggestions on the best things to do in Mauritius, we would love to hear from you in the comments!
Pin this post: