If you are looking for some of the best things you must see in San Francisco, you have come to the right place! Though San Francisco might seem like a small city contained within 46 square miles of Northern California, there is a lot jam-packed into it.
The hills, coastline, and quirky energy unique to San Francisco all help contribute to the diversity of the city. No matter what time of year you're visiting, there is always plenty to do and new things to explore – this is even the case for locals who have lived here for years. Whether you are visiting San Francisco as part of your Northern California Road Trip Itinerary, a family vacation, or a quick work trip, there is something for everyone to see and do! 
Make sure to pack your layers (as you're essentially guaranteed at least a little fog on your trip to the city by the Bay) and continue reading for 10 of the things you must see in San Francisco next time you're visiting.
Please note: This is a fabulous guest post by Mimi from the Atlas Heart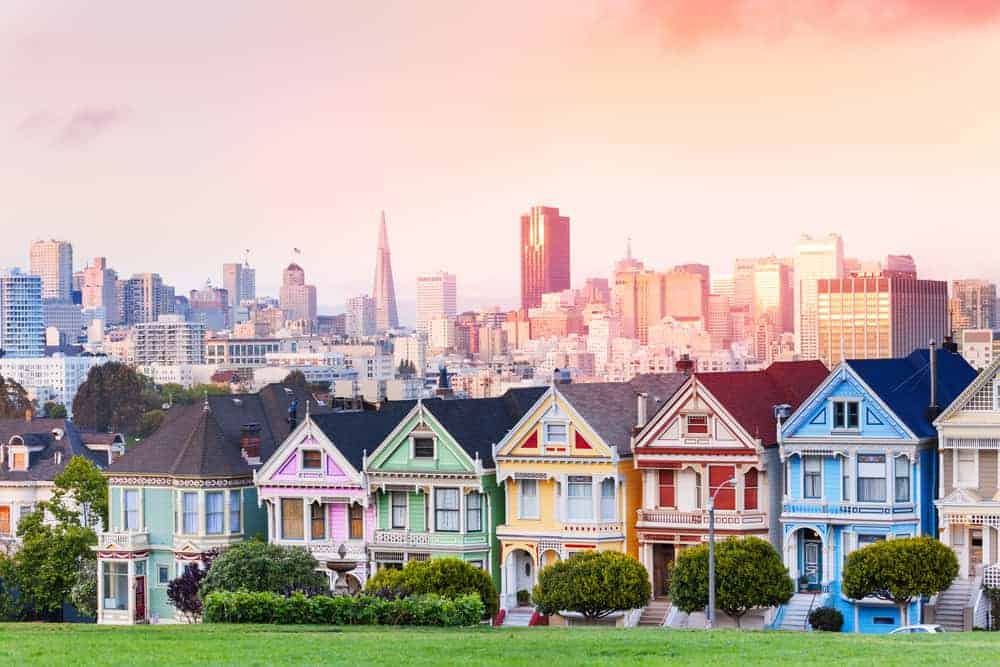 10 Attractions You Must See in San Francisco
Golden Gate Bridge
You haven't actually visited San Francisco if you haven't seen the Golden Gate Bridge in person, seriously. It is a larger-than-life experience you can't miss out on, and photos certainly don't do it justice. This is one of the most iconic things to do in California! 
It easily makes this list of the top things you must see in San Francisco because it is such a classic! If you are stopping in San Francisco as part of a Pacific-Coast Highway road trip, this should be your first stop! 
There is a pedestrian walkway that spans the entire mile-wide bridge, as well as a separate bike-friendly path, which are both fun ways to experience this world wonder. You can always get across via car or tour bus as well.
On the Marin side of the bridge you can stop in the visitor's center and gift shop to learn more about the history of the bridge and get some great pictures with the San Francisco skyline as your backdrop. Of course, it is one of the best things to do in San Franciso with kids OR without kids as it appeals to everyone! But it is a total family favorite.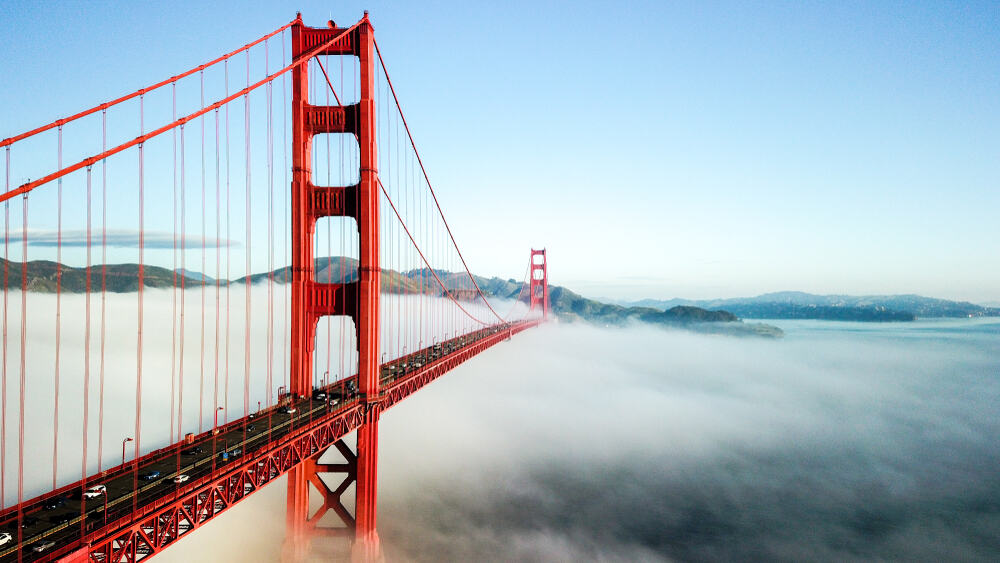 Haight and Ashbury
Groovy man! Walking through the Haight-Ashbury district is a total blast from the past which is why this district makes my list of things you must see in San Francisco. In case you didn't know, Haight-Ashbury is famous for being the birthplace of the counterculture hippie movement of the 1960s and the "Summer of Love". It is so fun to go on a San Francisco walking tour through these cute nieghborhoods! 
This district in SF prides itself on that bit of history and is still widely felt and seen throughout the streets of the Haight. If you have a longer itinerary such as 4 Days In San Francisco, you should check out this unique area! 
Haight and Ashbury is the hub for vagabonds, the free-loving, and more eccentric folk of San Francisco. You can catch a street performance on the sidewalk any day of the week, harkening back to when The Grateful Dead, Janis Joplin, and Jimi Hendrix tunes floated through the crowds.
It is one of the best places in the city for thrift shopping and fun, funky eateries. If any of these things sound fun to you, make sure to put this district at the top of your must see in San Francisco list!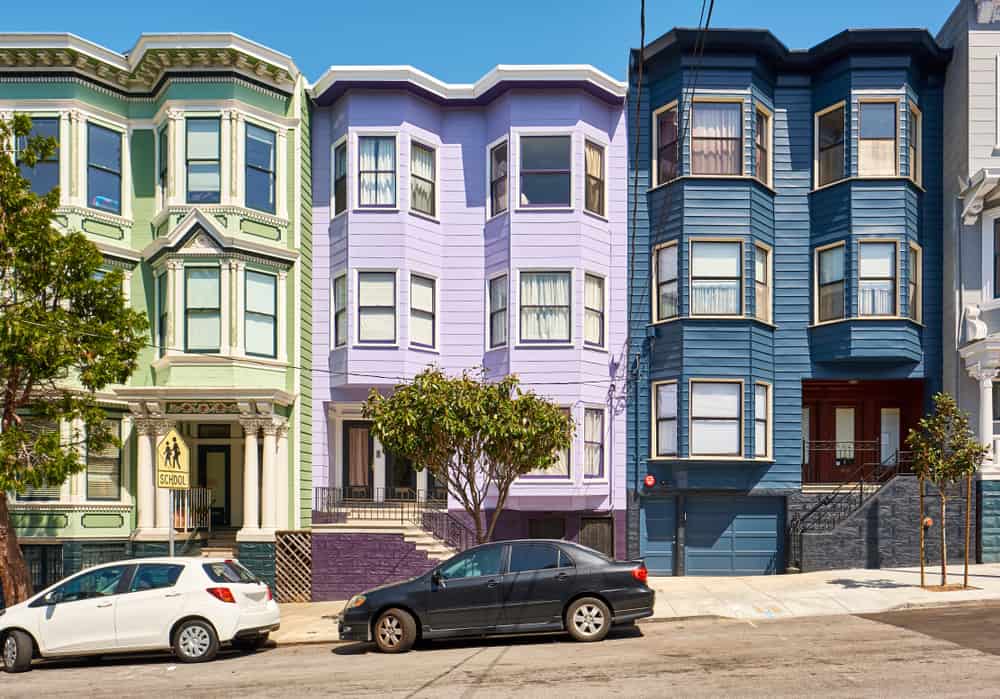 Golden Gate Park
You could fill an itinerary for a few days with everything Golden Gate Park has to offer. It is one of the most memorable places on the West Coast USA!
It takes up over 1,000 acres of the city and housed within it are numerous attractions making it one of the top things you must see in San Francisco. It is also a fantastic place for skateboarding in San Francisco! Perfect for families and friends alike. 
Two famous museums have their home within the park; the DeYoung Museum, a fine arts museum, and the California Academy of Sciences, a natural history museum, planetarium, and aquarium.
Other notable attractions are the Japanese Tea Gardens and the Conservatory of Flowers.
Looking for something a little more active? Stow Lake has paddle boats and row boats you can rent out for a jaunt around the lake. Take a ride on the antique carousel in the park – free and for all ages! You can adventure, relax, eat, and see some Bison (yes, bison!) all within the park borders.
The park is an excellent getaway from the bustling city streets and bookends on one side with Ocean Beach – the possibilities are endless when you are visiting this must see place in San Francisco. You can also hike around and discover some of the best hikes in San Francisco!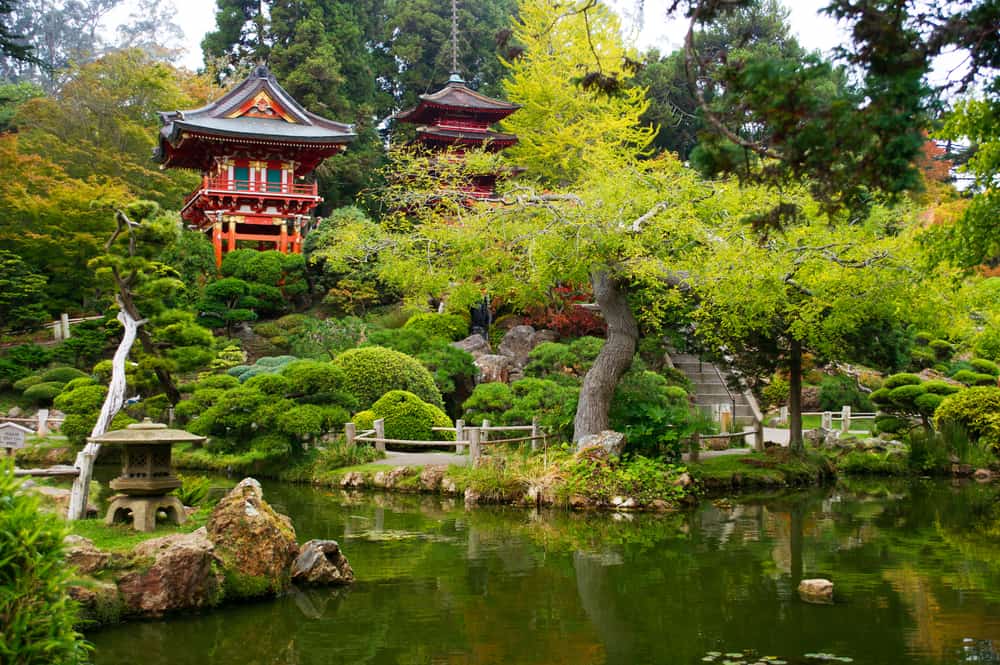 North Beach
North Beach (aka Little Italy) is a small-town treasure in the big city. It is a historically Italian neighborhood and the influence is certainly still prominent today making it one of the best places you must see in San Francisco.
Walking through the neighborhood you'll notice countless delicatessens and authentic Italian cafes. Not to mention the raucous nightlife.
Experience North Beach like a local: grab a slice of Tony's pizza and walk up to Coit Tower for some one-of-a-kind panoramic views of San Francisco and the Bay Area.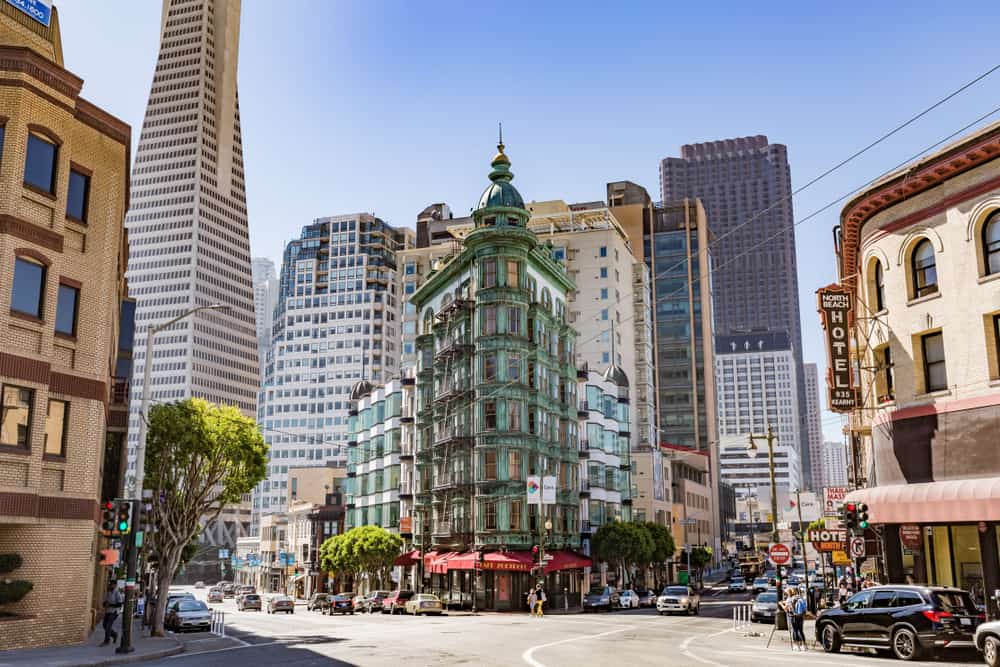 Chinatown
San Francisco has one of the world's oldest and largest Chinatowns which makes it one of the more historic things you must see in San Francisco. San Francisco's Chinatown was established in 1848 and has played an integral part in the history, culture, and livelihood of Chinese immigrants within San Francisco and the greater Bay Area.
You'll feel transported when you walk through the streets. Try not to hurt your neck – a walk along the sidewalks will have your head turning every which way as you try to take everything in. It is truly one of the best things you must see in San Francisco and you really won't regret it. 
Street vendors selling anything and everything, herbal remedies, fresh meats at the local grocery or butcher shop, and lanterns strung above the streets as laundry is hung out to dry on the apartment building balconies are all things you'll see as you make your way through the busy streets of Chinatown.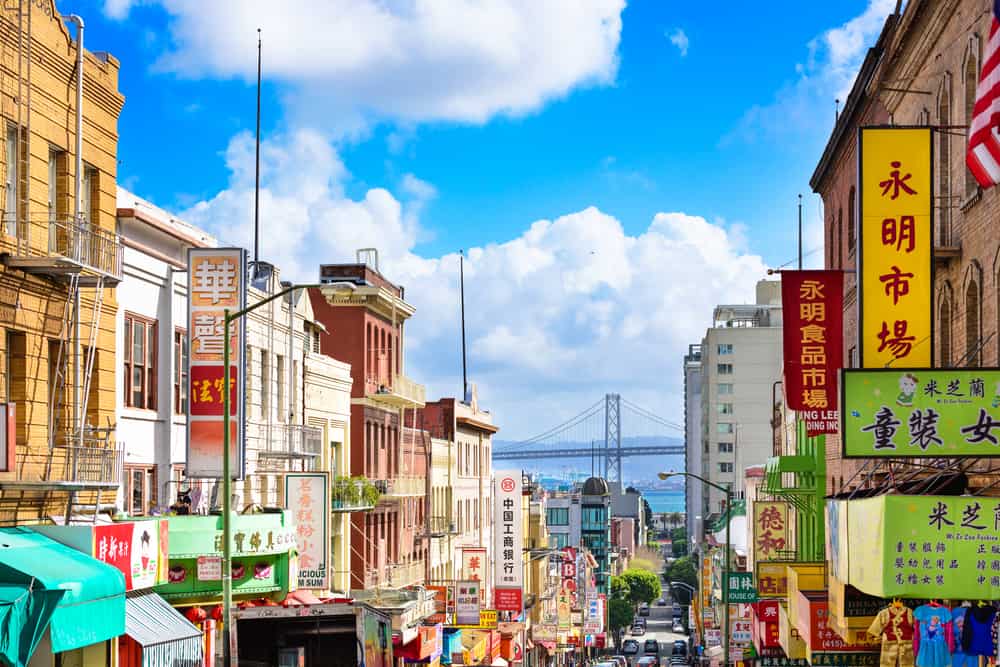 Alcatraz
A former military and federal prison, Alcatraz, is an island off the coast of San Francisco in the middle of the Bay's opening. There are so many Hidden Gems In San Francisco, but we totally suggest hitting the touristy spots too!
Locals and tourists alike visit the island daily on guided tours of the standing structure as it has been converted into a National Historic Landmark. It is truly a piece of living history that still feels very much alive if you're able to visit.
The tour includes a ferry ride out and back from the island with an accompanying audio tour.
To really get your money's worth, do a night tour of the former prison. The eerie sounds and faint creaks are even more haunting when the cells are dark, it's downright spooky. If you are a lover of all things haunted, Alcatraz should top your list of things you must see in San Francisco.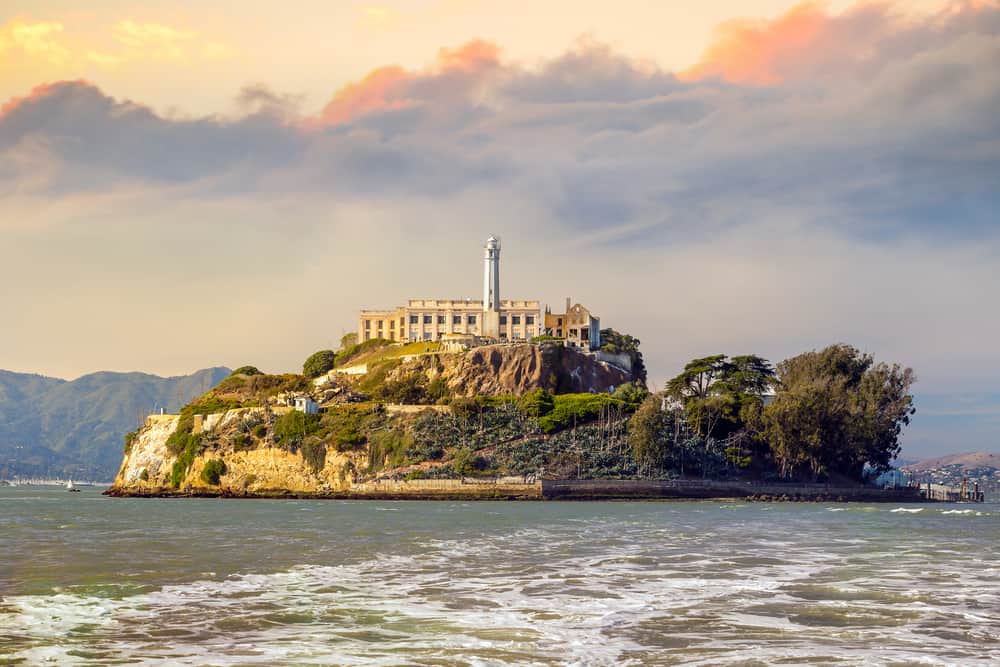 Dolores Park
Located on the edge of the Mission District, Mission Dolores Park (or colloquially known as Dolores Park) has become a hub of good-weather weekend activity. The park itself is steeped in the history of the city and offers a great eastern-facing view of downtown San Francisco. If San Franciscans are blessed with a sunny, or slightly less foggy and windy day, you can find a throng of people planted along the slope of the park. It is a great picnic spot with friends, family, and/or loved ones to enjoy the weather and a beverage or two.
The park also features tennis courts, a playground, basketball court, soccer field, and dog park for all to enjoy. Grab a taco or two at a local taqueria and settle onto your blanket for a few hours in the park. If you want to live like a local for a little while, make sure to add Dolores Park to your list of things you must see in San Francisco. 
If you want to hang out here, make sure to check out the Best Time To Visit San Francisco to see if the weather agrees with you!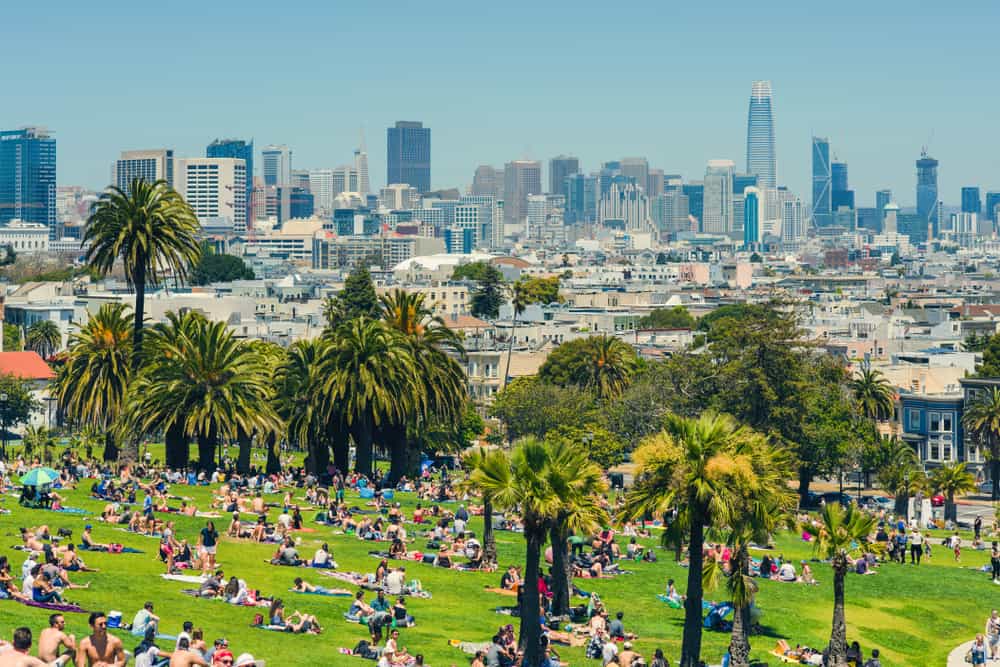 Cable Cars
San Francisco is home to one of the world's last manually operated cable car systems making it one of the top things you must see in San Francisco. It used to be the most used mode of transportation when it was first created in 1873. Today, it has certainly taken a back seat to other modes of public transit you'd find in a major city.
You can still easily hop on one of its three remaining lines for a ride through the city. The convenient exit and entry stops also happen to be located at the most popular tourist destinations in the city (Fisherman's Wharf and Union Square among them).
Pay a visit the Cable Car Museum and actually see the gears churning! You won't find something like this in any other city which is why this needs to be on your list of things you must see in San Francisco.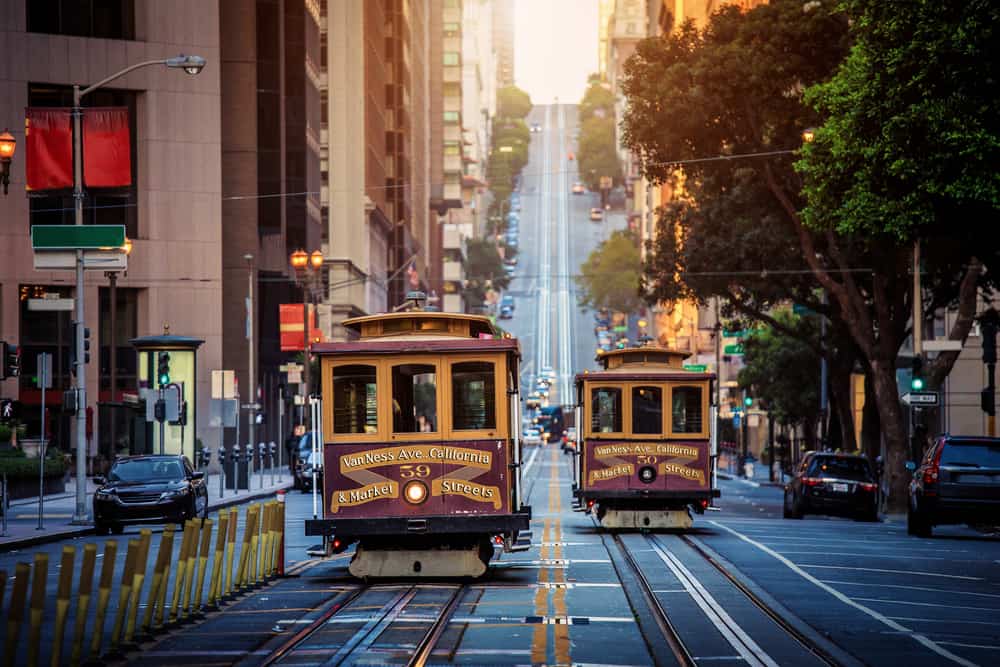 Fisherman's Wharf
Today it is one of the biggest tourist attractions in San Francisco, though in its heyday it was one of the primary ports in Northern California for fishermen. Fisherman's Wharf offers a great glimpse at its past while also playing into some fun amusement park-like attractions and restaurants and it is truly a must see in San Francisco.
Pier 39, Ghirardelli Square, the lounging sea lions, and one of the best clam chowder bowls in the state can also be found as you make your way along the Wharf.
Locals would never admit that they enjoy it too, but it is definitely a must see in San Francisco. There are games and rides mixed within the souvenir shops, restaurants, and bars – complete with a carousel right in the middle.
The coolest thing about it all is that it is still used as a dock for local fishermen, catching the seafood you see fresh on display at the nearby restaurants.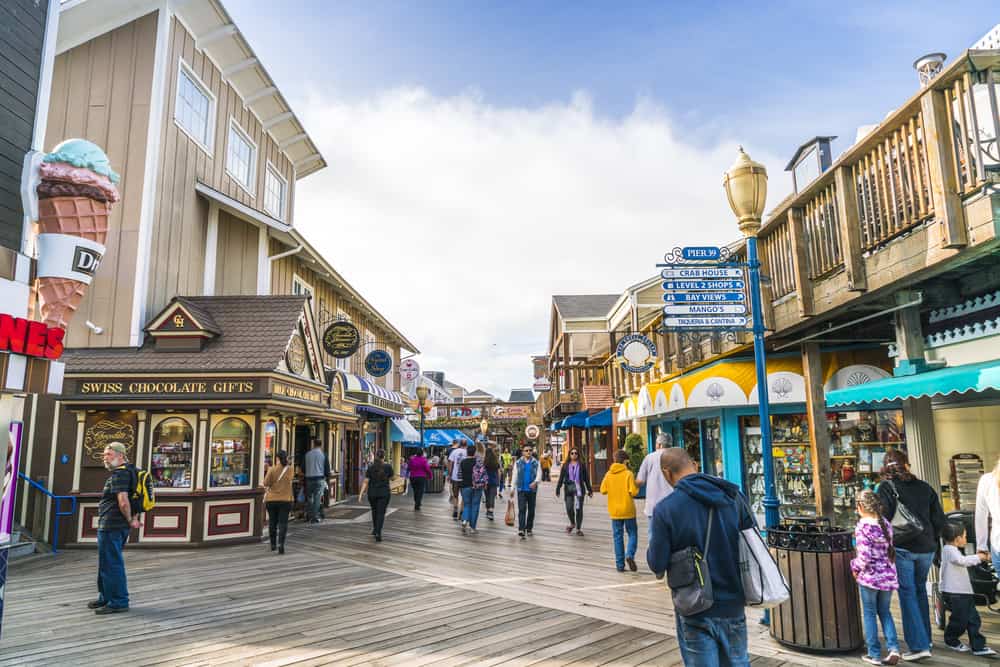 Presidio
The Presidio is considered by many locals to be one of the cities hidden gems! It is tucked away in the northwestern corner of San Francisco and provides a break from the city skyline and busy traffic of the San Francisco hills. If you are looking to escape for a little, then Presidio is a must see in San Francisco for you! 
Its history as a former military base has left its landscape largely untouched by city developers. The Presidio district is a unique wooded area in the city that has a surprising number of hiking trails and bike paths, a few of which lead right up to the Golden Gate Bridge.
Within the historic military buildings the Walt Disney Museum, restaurants, residential homes, and Lucasfilm (and quirky "Yoda" fountain) are housed. Other notable attractions within the Presidio National Park are the Presidio Golf Course, Crissy Field, Baker Beach, and Fort Point.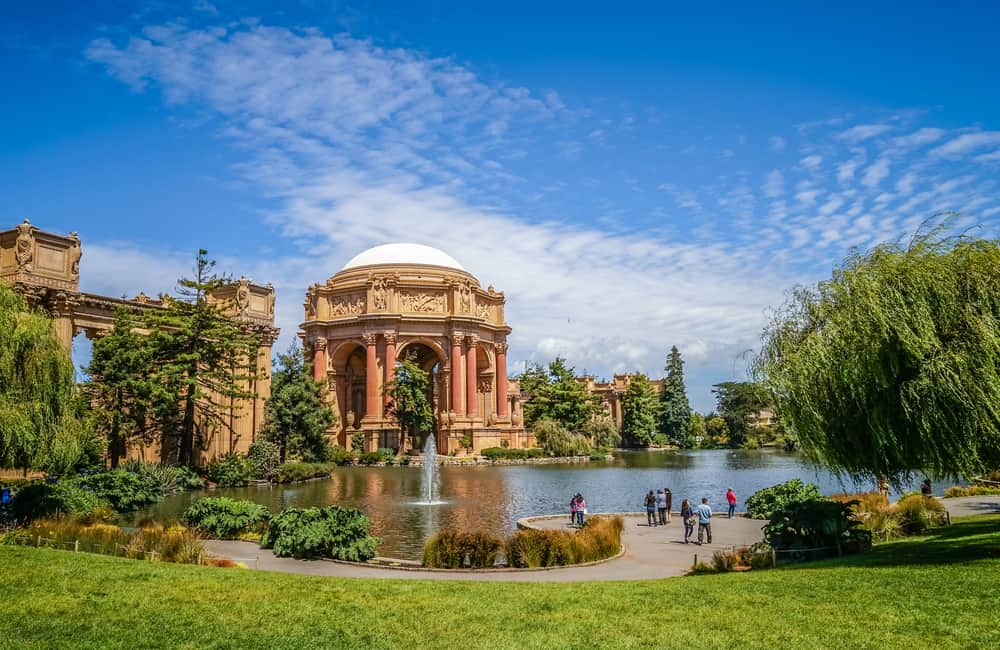 Although there are countless things to do in San Francisco to keep you busy and entertained, these are the main attractions for anyone who is visiting the city for the first time, or even the second or third time if you missed any of these attractions the first time around! What is your favorite thing you must see in San Francisco? Let us know in the comments! 
Looking for more idea of what to do in Northern California and the state as a whole? Check out my bucket list post on the top 101 things to do in California.
Author's Bio: Mimi McFadden is a travel blogger and freelance writer. Originally from California, she has been slow traveling the world since 2013. When she's not writing, you can probably find her sipping on a pint of craft beer, chasing waterfalls, or planning her next adventure in a foreign land.
After living abroad for five years in Australia, New Zealand, Thailand, Greece, and Portugal she has finally found a home in San Francisco, California. You can find her on Instagram, Facebook, and her blog, The Atlas Heart.
Pin this post: