If you are looking to visit Rudas Baths while you are in Budapest, I am here to tell you that you are in for a real treat! I have visited Budapest multiple times but had never visited a thermal bath. Last year, my mom and aunt went to some of the more popular ones and really didn't enjoy the experience [something I've heard from a lot of people] so I was tentative to try.
I was in Budapest on a river cruise with Crystal Cruises and was just about to get off. I was talking with our butler who is Hungarian and from Budapest as a native. I asked him what he did in his free time and he said he went to the baths. I asked if it was Gellert Baths and he looked shocked and offended and he said he went to "MY bath." So I asked him what bath was his favorite bath because heck, I don't want to go where hordes of tourists are, I want to go where the born and bred locals go on their time off! His answer? Rudas Baths.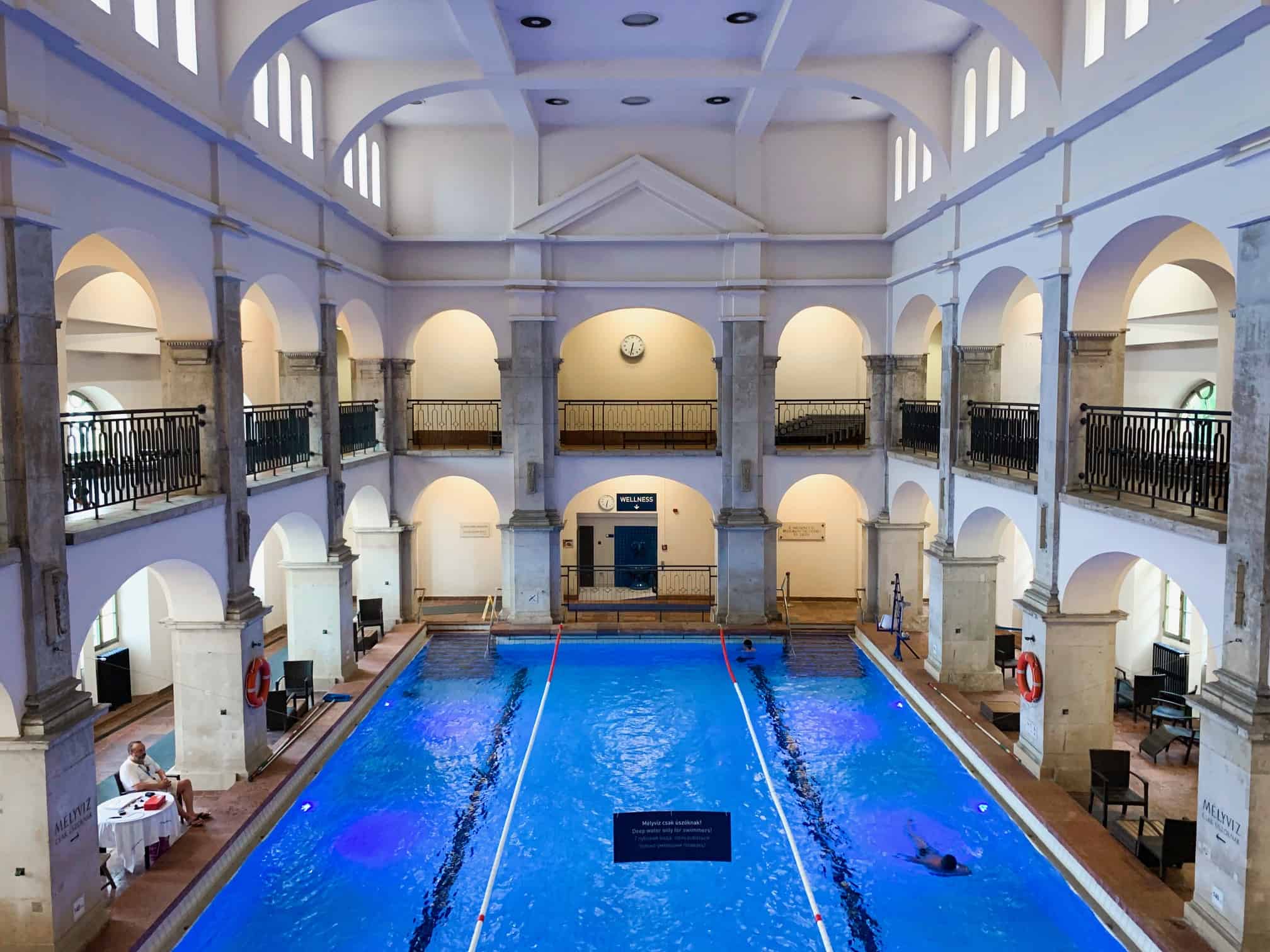 I am a massive spa buff and have been to the best of them throughout Europe, South and North America and more so I have high standards. I am here to tell you that Rudas Baths blew every standard I had out of the water it was just such an incredible and fantastic experience! The best part? I didn't hear a single American or word of English spoken at the time. Now tourists DO go to Rudas Baths but it is WAY not as popular as other thermal spas in Budapest so depending on the time of day, you may not hear your home language either. I also asked if the spa was HOT in temperature and he assured me that there are some very hot pools [he was right and I was impressed!]
If you are on the fence about visiting Rudas Baths in Budapest or aren't sure you will like it because you had a bad experience in the past or just aren't that interested in spas, read on! Rudas Baths is easily the best spa I have ever been in. Before you go, there are some tips and things I wish I knew when visiting this amazing thermal spa in Budapest.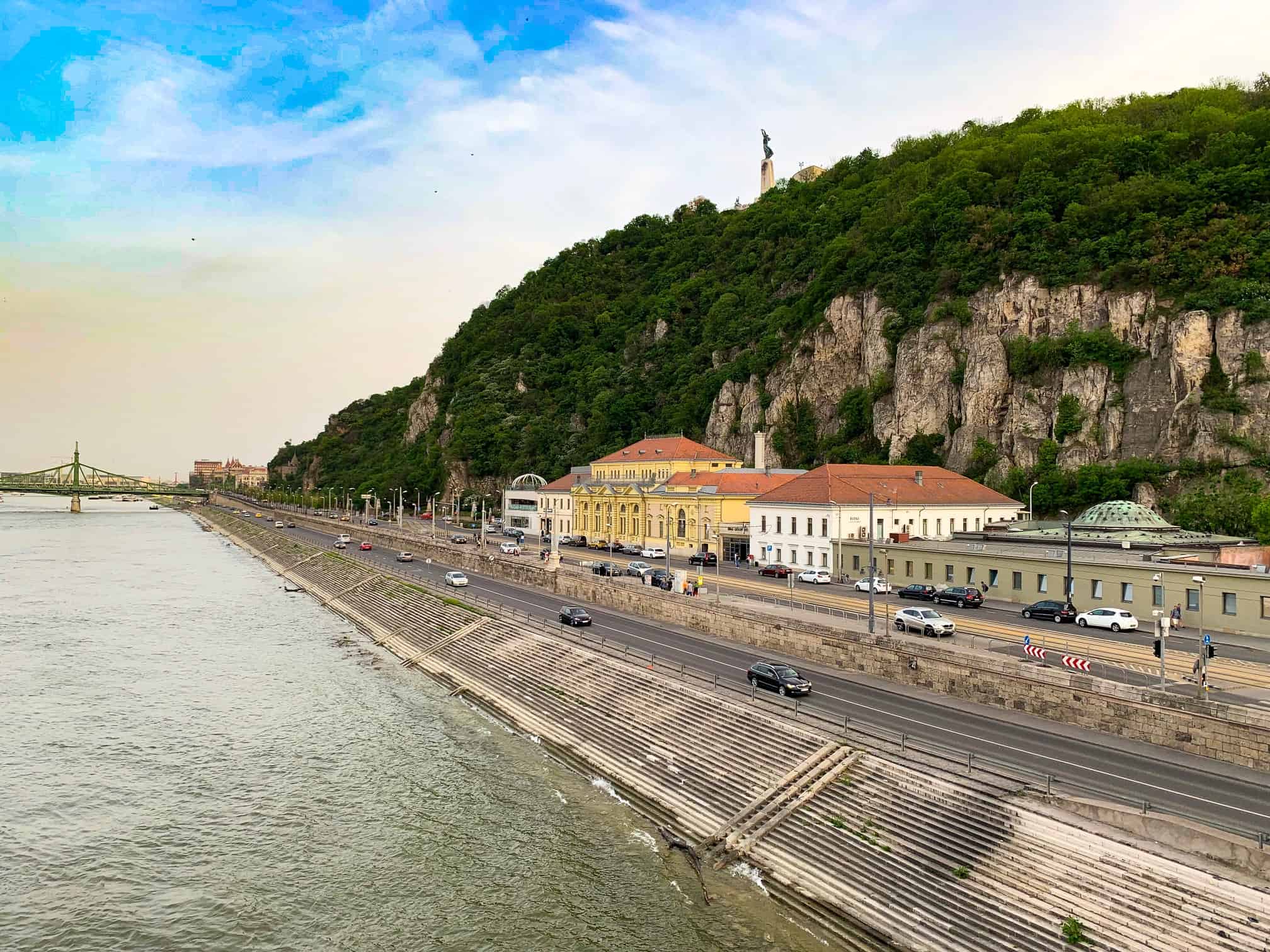 10 Useful Tips For Visiting Rudas Baths Budapest
#1. Some Parts Of Rudas Baths Are Co-Ed And Some Are Men/Women Only
This is something my butler warned me about in advance and I was a little tentative to visit because Monday, Wednesday, Thursday, and Friday are "mens days" in the Turkish Bath section of Rudas Baths [Tuesday is womens day]. I was worried that this meant that I wouldn't have anything to visit save a small crappy section of Rudas Baths so I wasn't sure if I should go as I visited during a "mens day."
I am SO glad I did because the co-ed section of Rudas Baths is HUGE and so fantastic. I didn't even notice I couldn't go to the Turkish bath area because the rest of the facility was just so wonderful. If you are worried about missing out because it is "mens day" I promise you that you won't feel like you missed out at all and you should 100% still visit Rudas Baths. The co-ed part of the spa has more sections than you can probably see in one day and you are in for a really wonderful time.
That being said, if you have your heart set on visiting the Turkish Bath/Vapor section of Rudas Baths, just make sure to plan your visit when men/women are allowed in that section of the spa. Otherwise, you can go at any time and any day to visit this wonderful thermal bath in Budapest.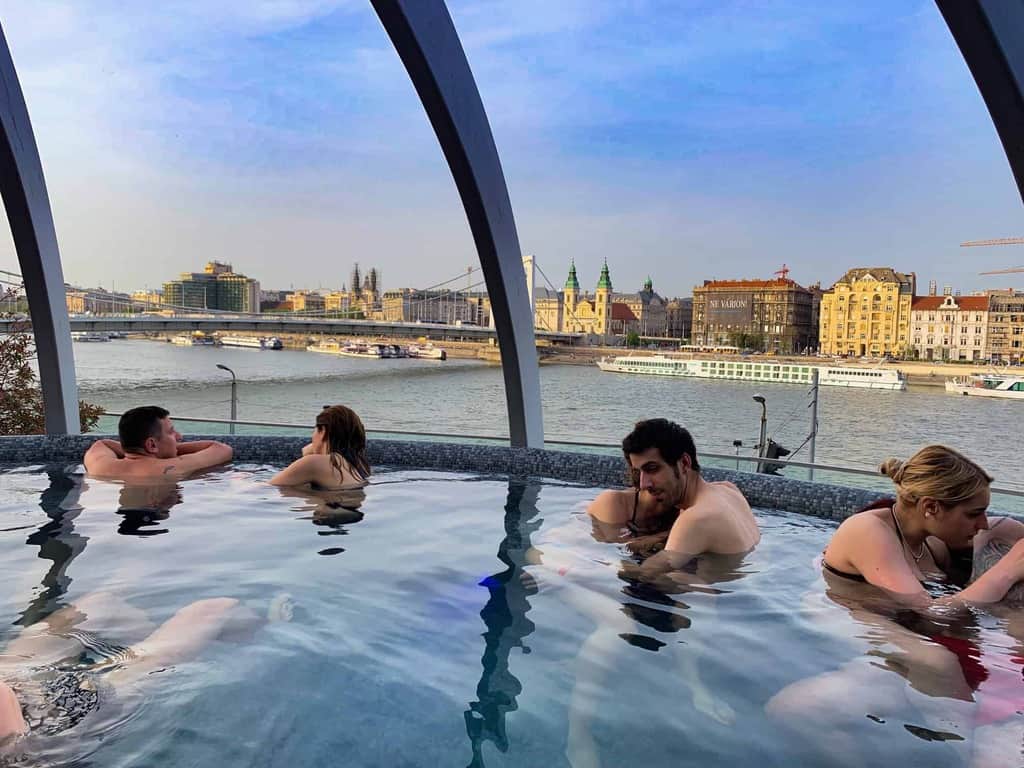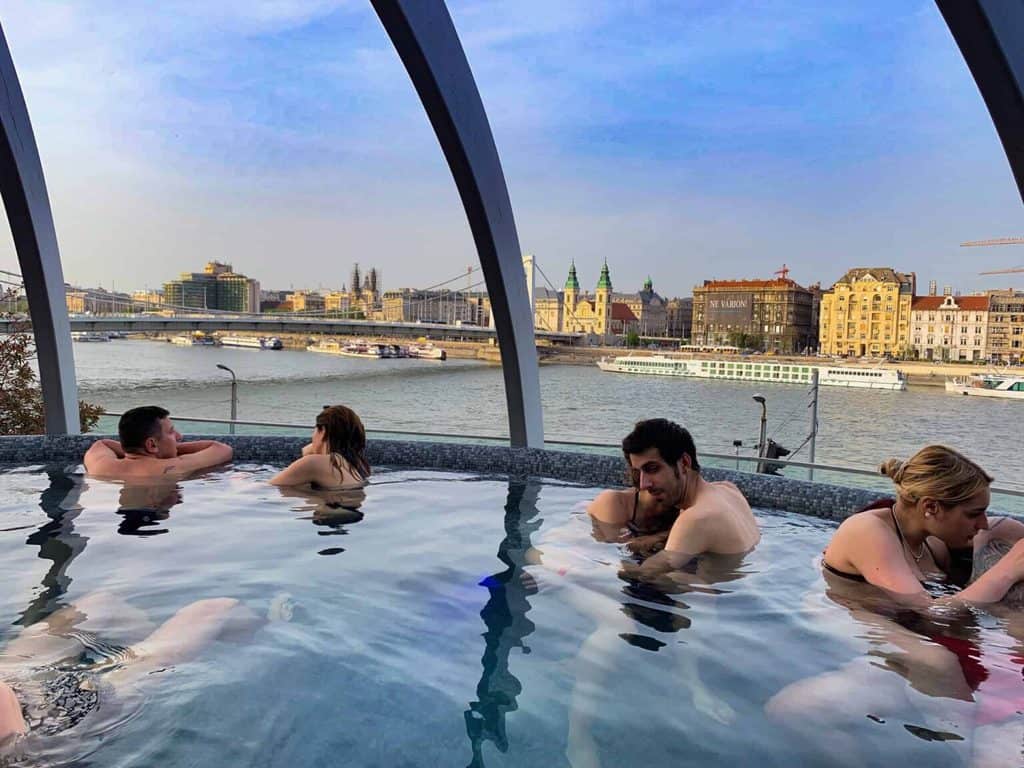 #2. Rudas Baths Are Extremely Affordable To Visit
During my most recent trip to Budapest, I didn't care what the price was, I just wanted to visit a good and HOT spa. I heard great things about Rudas Baths and was determined to visit no matter the price. I was shocked and surprised that my ticket cost around $11USD! For all that Rudas Baths has to offer, I was delighted by this incredibly low price. The price also includes free locker and changing facilities should you have any items you want to store.
The prices for Rudas Baths range from $10USD-$20USD for an entrance ticket, depending on what you want, the day of the week you plan to visit, how long you plan to stay and more! You can check out the pricing for Rudas Baths below. I have to be honest, I don't see the exact price/package I paid, I just showed up at the ticket counter and was rang in. It was a Friday at around 5pm so I am not sure if there was any special rate. Either way, it won't be an expensive place to visit!
Adult swimming pool-wellness ticket with locker for a whole day on weekdays: $18/5200HUF
Adult swimming pool-wellness ticket with locker for a whole day on weekends and holidays: $22.50USD/6500 HUF
Morning swimming pool ticket with a locker on weekdays (between 9-12 am): $10USD/3 000 HUF
Adult thermal ticket with a cabin on weekdays: $12.81/3700 HUF
Adult thermal ticket with a cabin on weekends and holidays: $14.80USD/4300 HUF
Thermal ticket for students and seniors (between 8.30 am and 12 pm): $7.90USD/2300 HUF
Night ticket on Friday and Saturday nights (between 10 pm – 4 am): $19USD/5500 HUF
As you can see, visiting Rudas Baths isn't expensive and won't break the bank in any way. I was incredibly impressed by how beautiful and clean the facility was compared to the price and compared to what I had heard about other thermal baths in Budapest. 10/10 can recommend Rudas Baths for your thermal spa visit!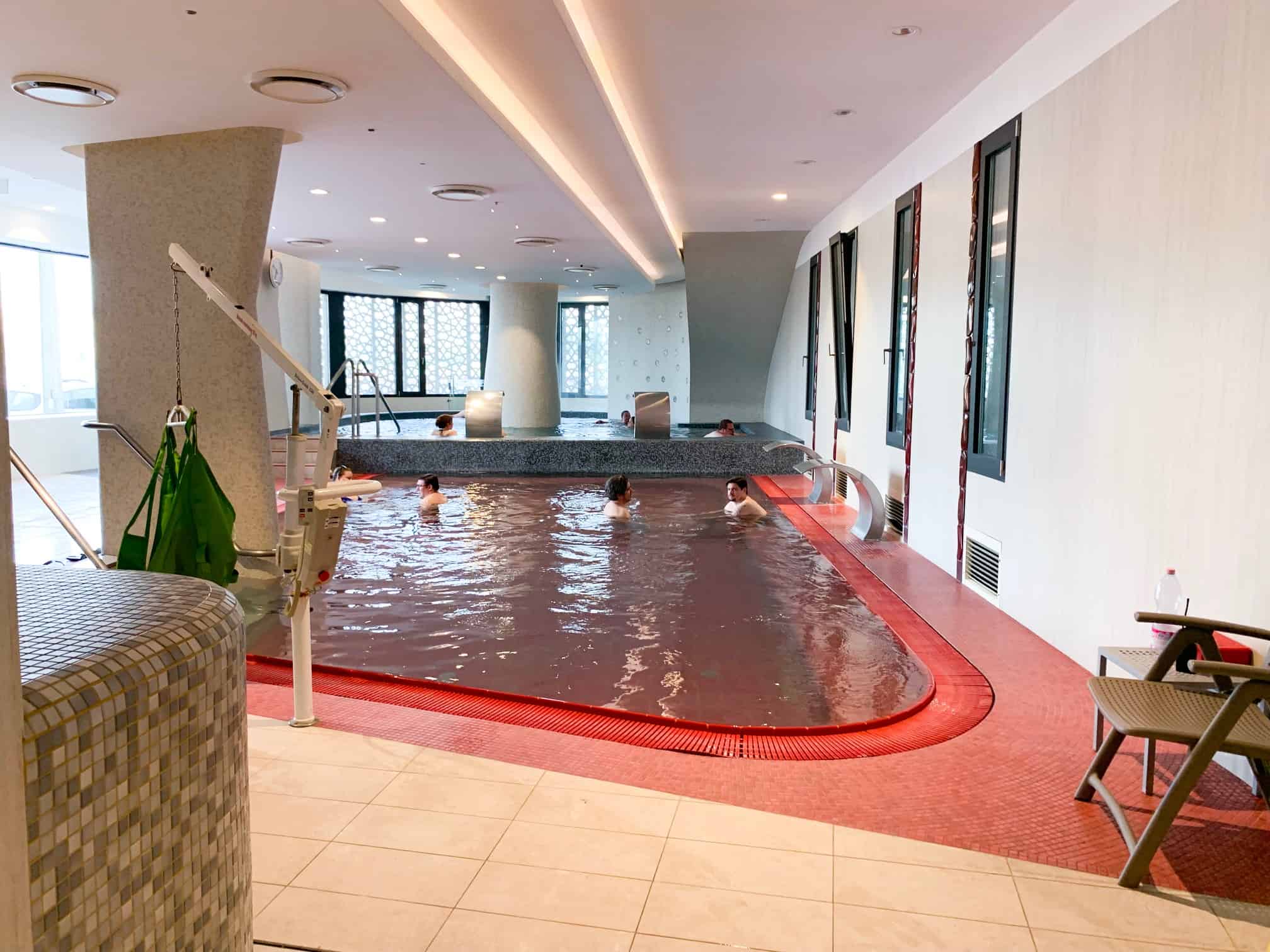 #3. Prioritize Having A Contrast Bath In The Wellness Section
While you may not have heard the term "contrast bath" used before, you may be familiar with the practice. While you are visiting Rudas Baths, head to the Wellness Department [a section with a lot of pools ranging from cool to warm] and have a contrast bath. After my contrast bath, I felt the most relaxed and fantastic that I have felt in a very long time.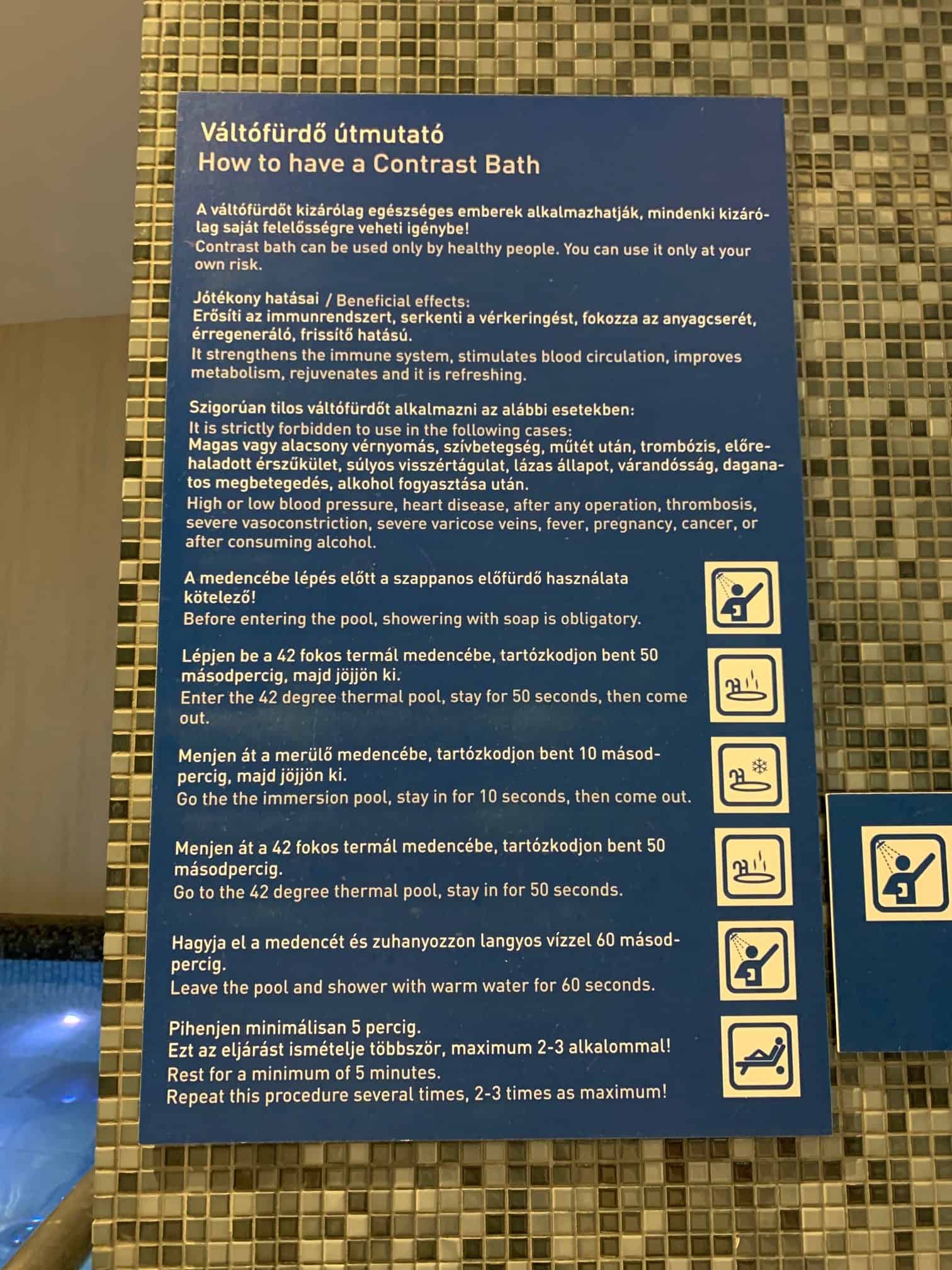 For a contrast bath, you enter the hottest thermal pool in Rudas Baths. It is like a really hot hot tub [I loved it because I love hot pools]. This hottest pool is 107F or 42C. You then stay in the super hot pool for 50 seconds. Then you get out and you go into the cold immersion pool and stay for 10 seconds. This is HARD but dousing yourself in the cold water is a MUST for proper contrast bathing at Rudas Baths. The cold pool is about 57F or 14C.
I learned about this practice long ago when visiting Terwillger Hot Springs in Oregon. An elderly lady explained to me that going in super hot water raises your body temperature. Your body temperature isn't supposed to be very high so it will make you feel sick, dizzy, and lethargic. NOT how you want to feel after a relaxing day at the spa. What do you do to combat it? After you are done in hot water, you douse yourself with very cold water. Your muscles are still relaxed, but the cold water helps to normalize your body temperature again so you feel relaxed and fantastic instead of lethargic and dizzy.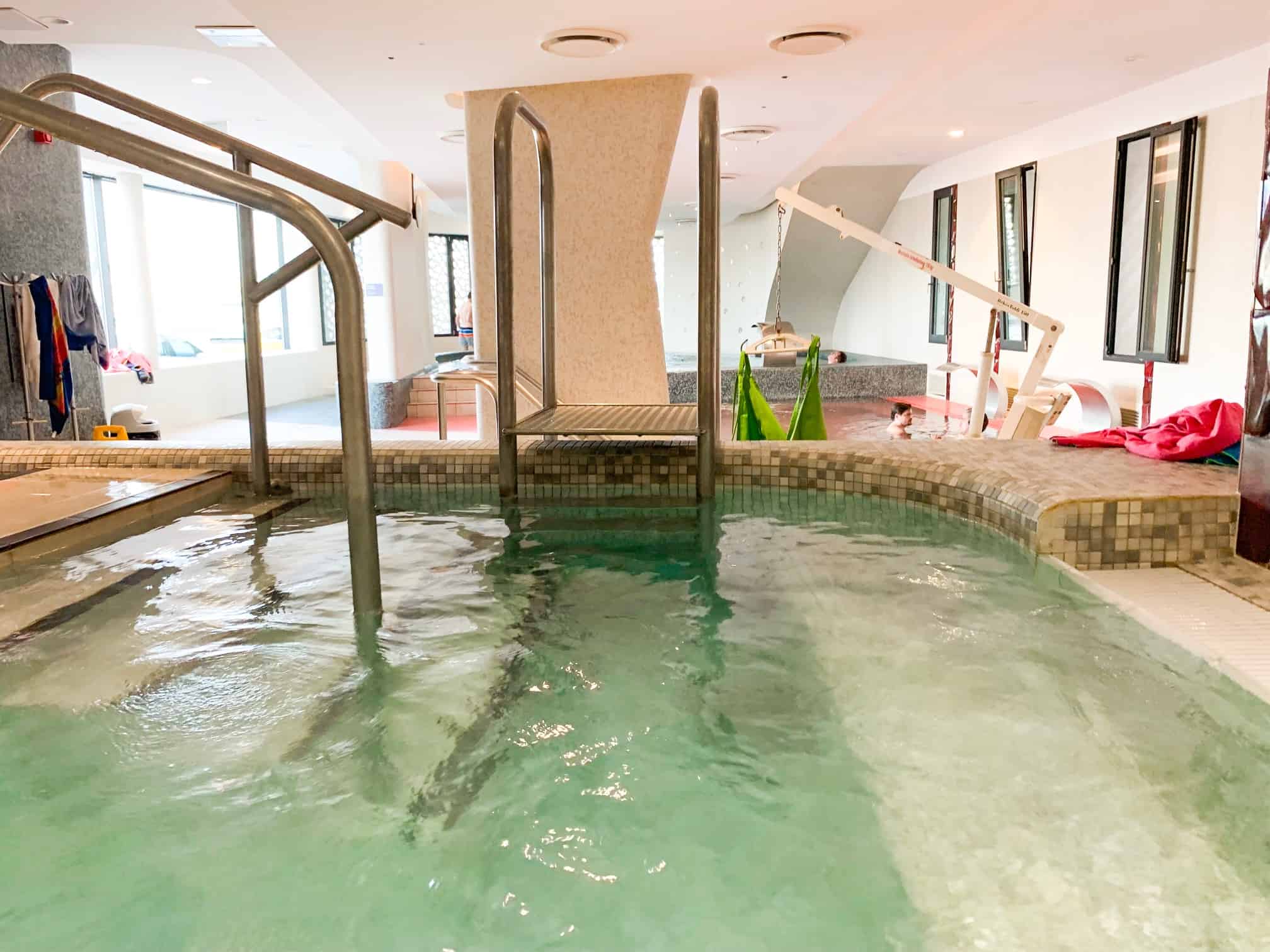 In Rudas Baths, I did the hot/cold transition period about 3 times [so 3 times cold and 3 times hot] and I felt AMAZING after! My legs felt tingly like the circulation had finally been freed up. Afterward, I went into one of the mid-temperature pools in the Wellness Department and floated around and relaxed. It was such a great experience and this should top your list of things to do at Rudas Baths in Budapest.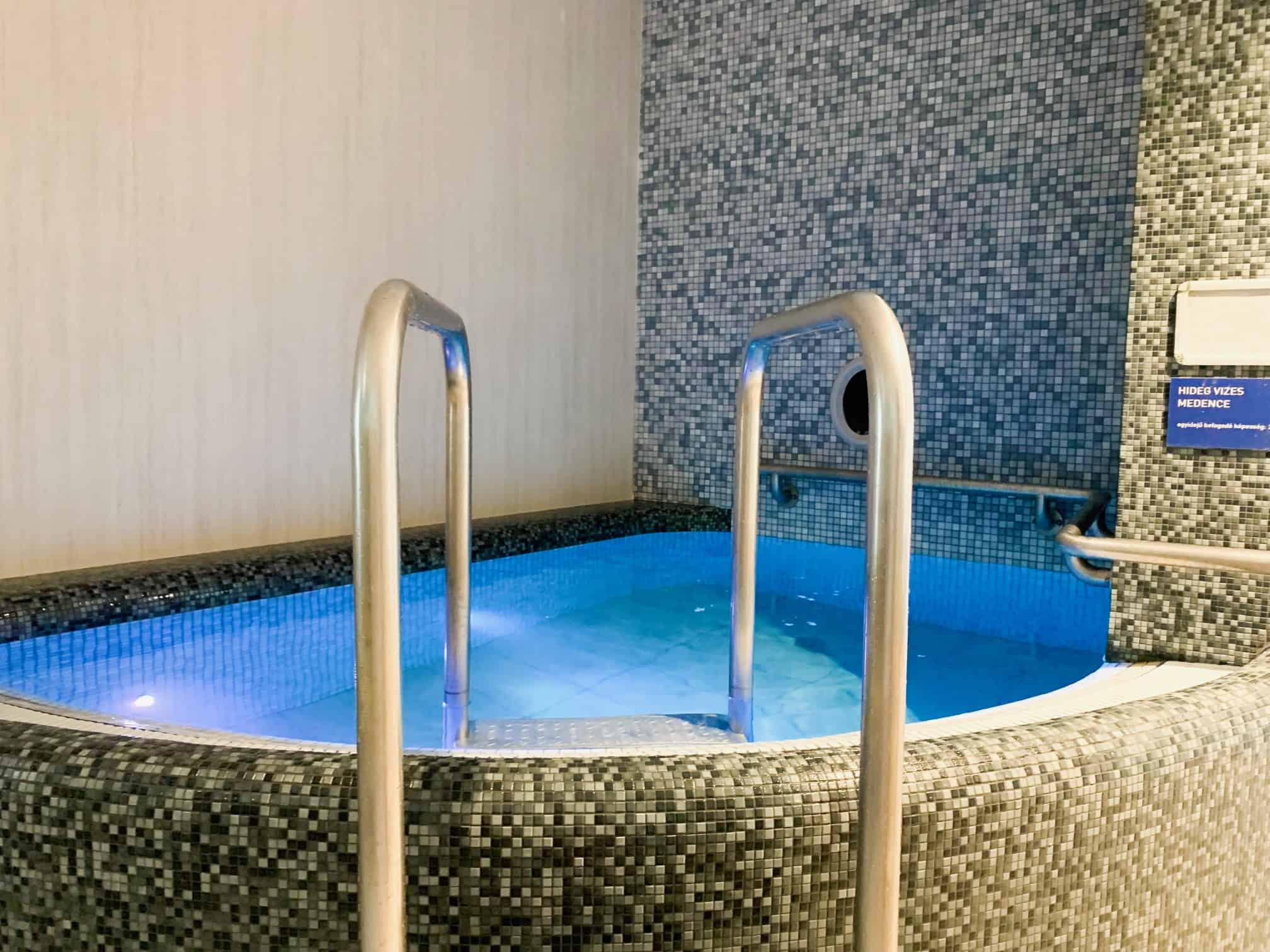 #4. You MUST Wear A Swimsuit At Rudas Baths
Rudas Baths is NOT a nude spa. As a result, both men and women MUST wear swimsuits that fully cover, but just not too much. Sadly, Burkinis are not allowed which is unfortunate as it limits Islamic women from visiting such a beautiful place. This made me really sad and I don't understand why such a silly rule is in order.
I chose to wear a bikini during my visit to Rudas Baths because a one-piece makes me feel too restricted. Since you cannot be in the nude, a bikini was the next best option for me. That being said, when the Turkish Baths are open, men are allowed to go in with a little apron covering their front and nothing covering their backs. This is only allowed when men or women are alone and you still are not allowed to go completely nude.
If you are used to Austrian and German traditions of spas in the nude [and various other places too which I generally prefer] you must be aware that you have to be properly dressed when visiting Rudas Baths in Budapest.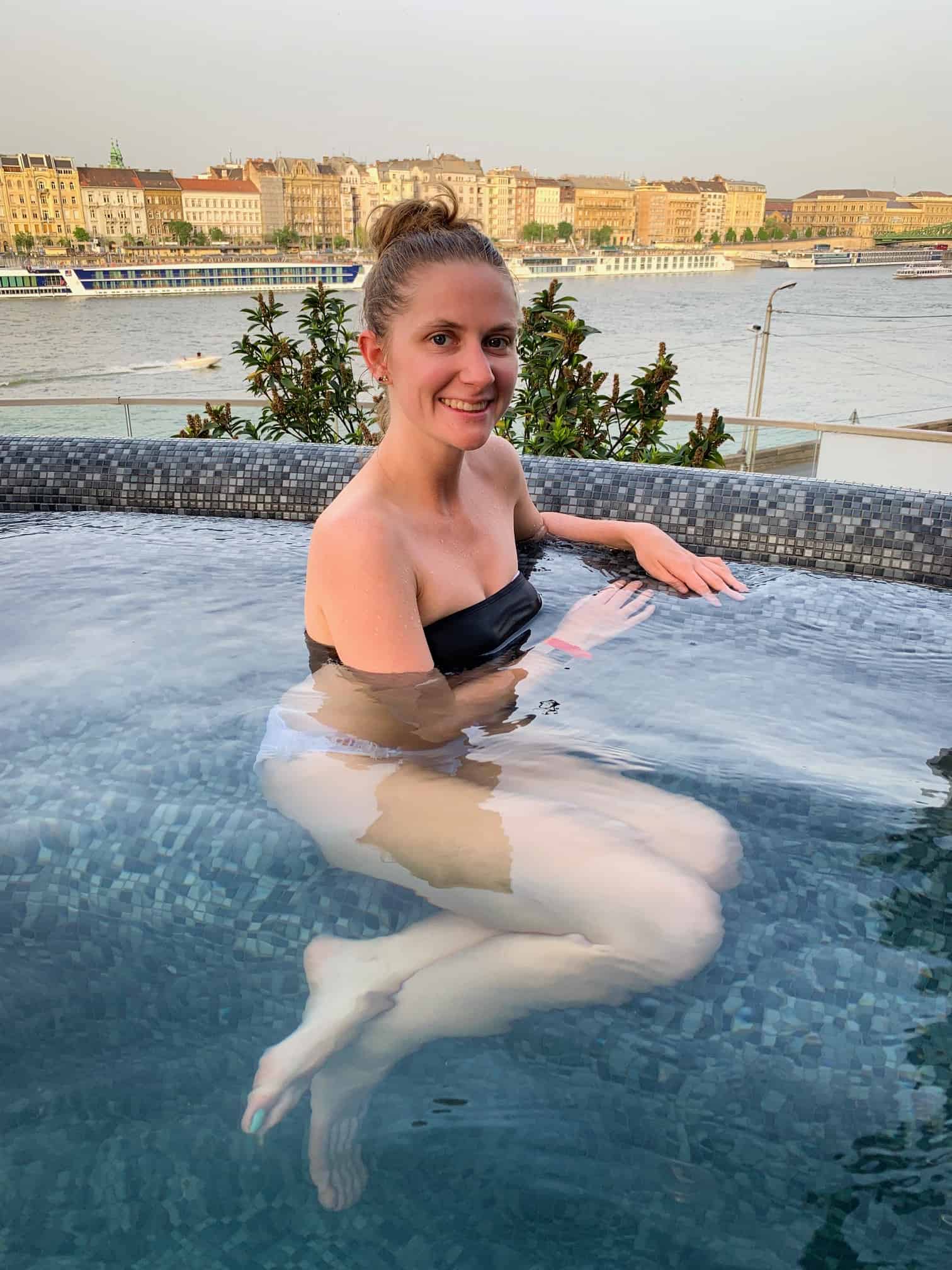 #5. The Rooftop Panoramic Pool Offers The Best Sunset Views In Budapest
How it is possible to have a rooftop hot tub [and all the other facilities] overlooking the majestic city of Budapest for just $10USD I have no clue, but Rudas Baths is there for all to enjoy! The rooftop pool is located on top of the Wellness Department at this thermal spa in Budapest and it did not disappoint. If you aren't convinced to visit Rudas Baths yet, let this convince you! Where else in the city can you be right on the Danube floating in a giant hot tub overlooking both the city and Gellert Hill?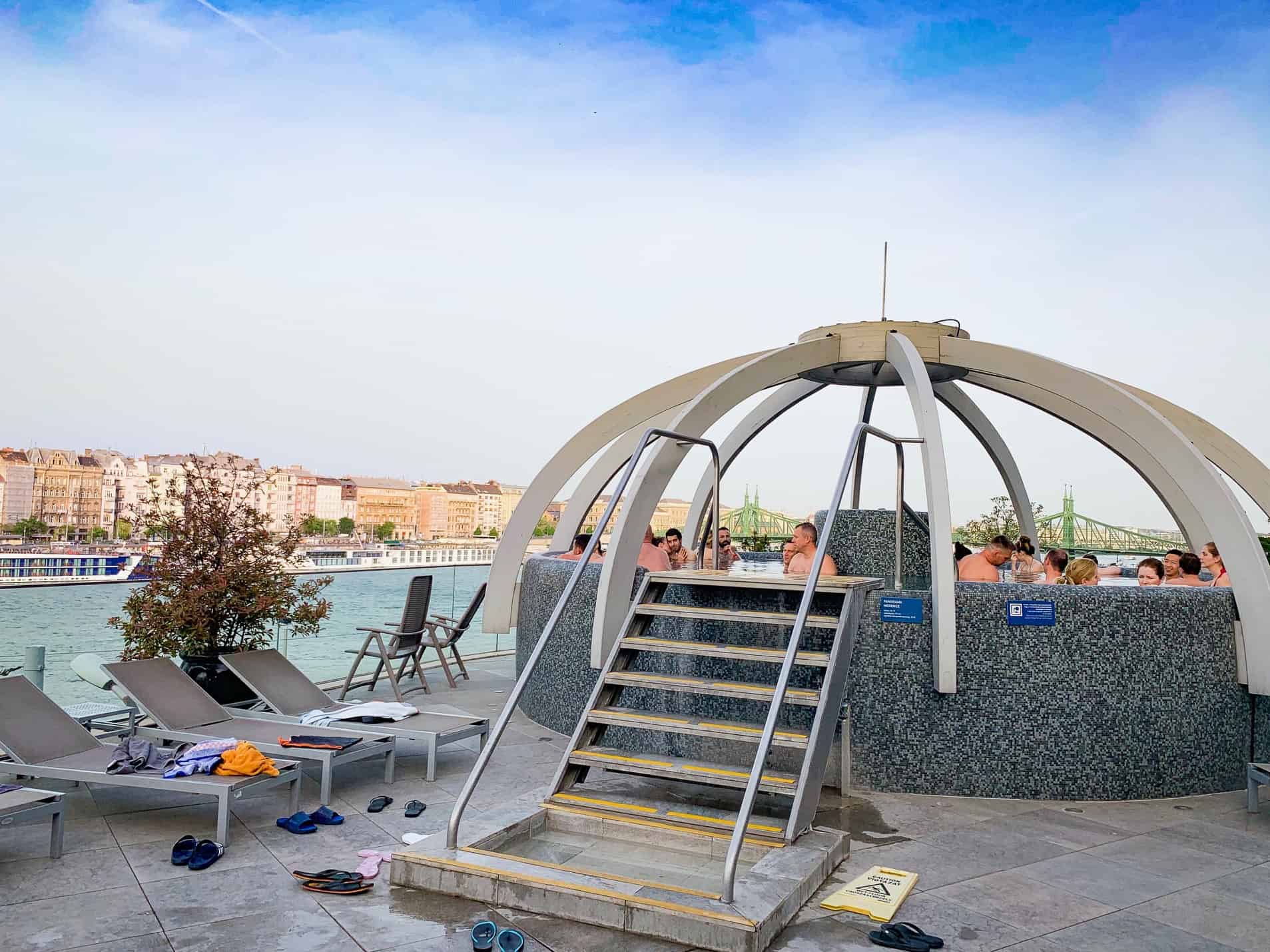 The rooftop pool at Rudas Baths was very warm without being hot. I would say around 100-102F. There is no temperature information online, but it was pleasant without being chilly or really hot. There are also lounge chairs on the rooftop and a place to hang your towels and robe. When you get tired of the pool [how can you possibly?!] then you can lay on one of the lounge chairs or go just inside and get a quick bite to eat or refreshing drink.
The pool was a little crowded when I visited, but it did not take away from my experience AT ALL. While this may sound cliche, the rooftop panoramic pool was a highlight when visiting Rudas Baths [along with my contrast bath!] The building that houses Rudas Baths is so unassuming that you would never know such splendid views can be had from the top of it!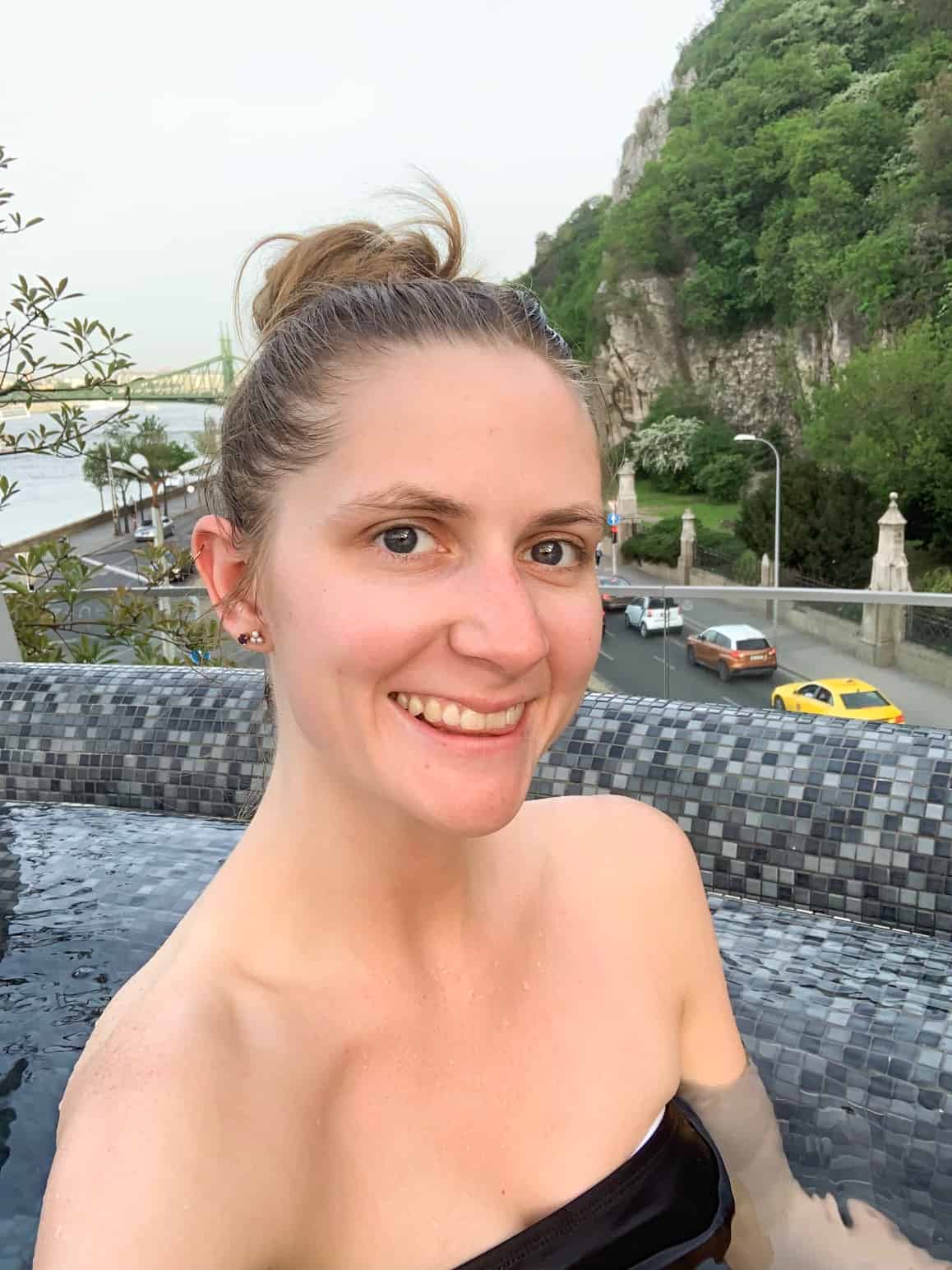 #6. Budget Enough Time To Spend At Rudas Baths
As I said above, I am a huge spa buff. I spend 2 hours at Rudas Baths but I had to get back for dinner. I could have EASILY spent an entire day around Rudas Baths as there is so much to see and do, a variety of dining options, lounge chairs and more.
As per the Rudas Baths website:
The swimming pool is open every day from 06:00 AM, and closes at 10:00 PM, whereas the wellness and sauna world is open each day from 08: 00 AM until 10:00 PM. The vapor bath section is open each day from 06:00 AM until 8:00 PM, on Monday, Wednesday, Thursday and Friday gentlemen are welcome, and on Tuesdays ladies can enjoy the vapor bath; on Saturday and Sunday groups are welcome, during which time bathing suits are compulsory. Night-bath hours are from 10:00 PM until 4:00 AM on Fridays and Saturdays (the sauna world is not available during night bathing).
When I return to Rudas Baths in the future, I will make sure to have AT LEASt 4 hours. Although i had a limited time, I still got so much out of the experience and really enjoyed myself. If you are debating if you should skip it because of a time constraint, I beg you to reconsider! You will feel wonderful and even 1.5 hours is enough to get a good introduction to this wonderful thermal bath in Budapest.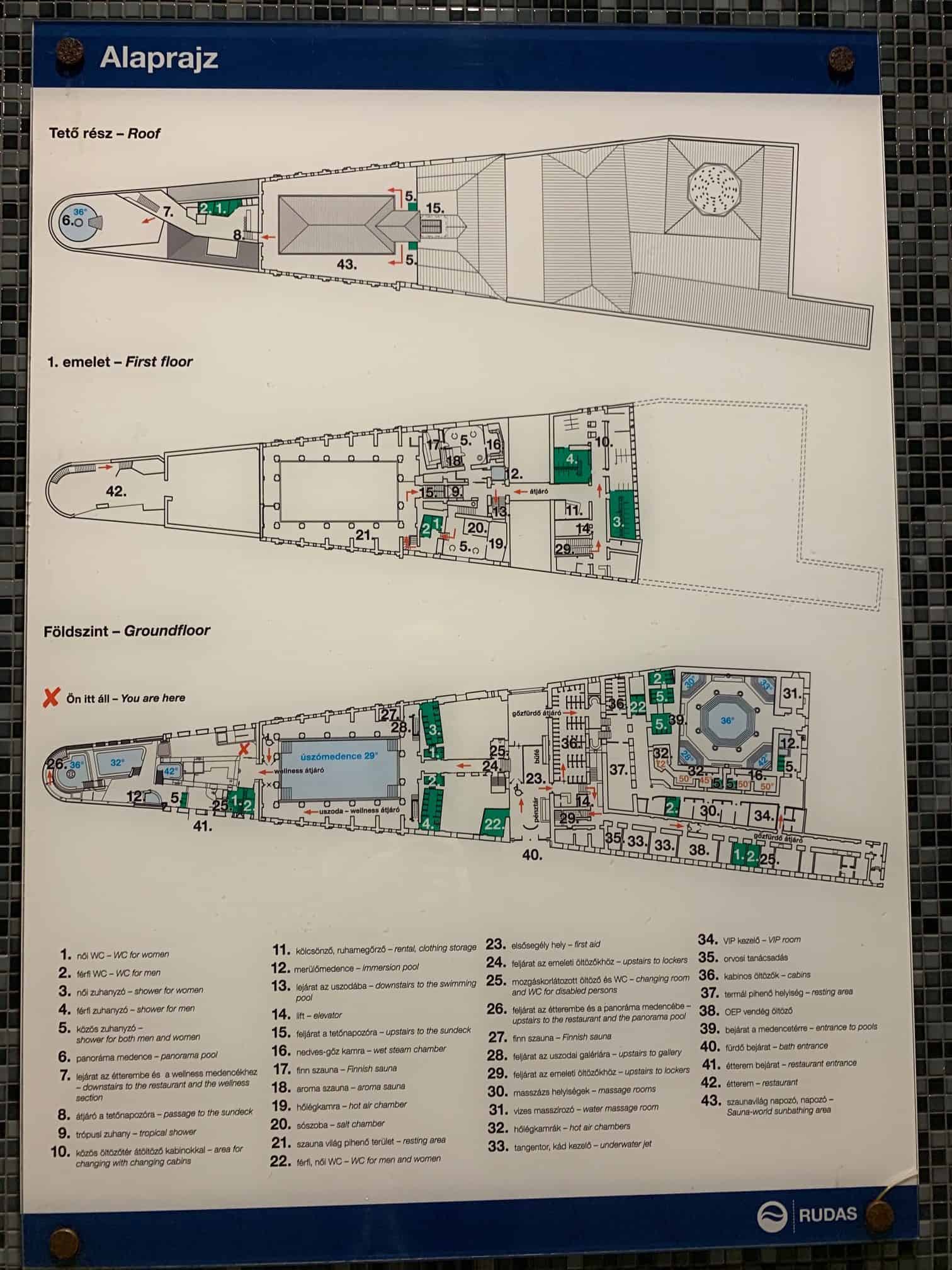 #7. There Are Rules To Access The Main Swimming Pool
The main swimming pool at Rudas Baths was easily the prettiest part of this Budapest thermal spa. The architecture is stunning and the light is amazing. That being said, there are rules if you want to swim in the main swimming pool which is set up like a lap pool.
First off, you must wear a swim cap and you must be swimming in the breaststroke the entire time you are there. This means that you can't just pop on in and bob around. You must be in this main pool area for the purpose of exercising and that is it.
There is even a guard there to immediately kick you out if you enter without a swim cap on OR if you are swimming around without exercising or doing the breaststroke. I would have loved to have swum in this beautiful pool, but didn't have a swim cap and didn't want to buy one from the front desk so I moved on.
This main swimming pool is 84F/29C and I dipped my foot in to feel and it felt really warm and pleasant and not a shock into how cold it was like many other lap pools. If you want to swim in this pool, make sure to be prepared to exercise not just swim around or relax.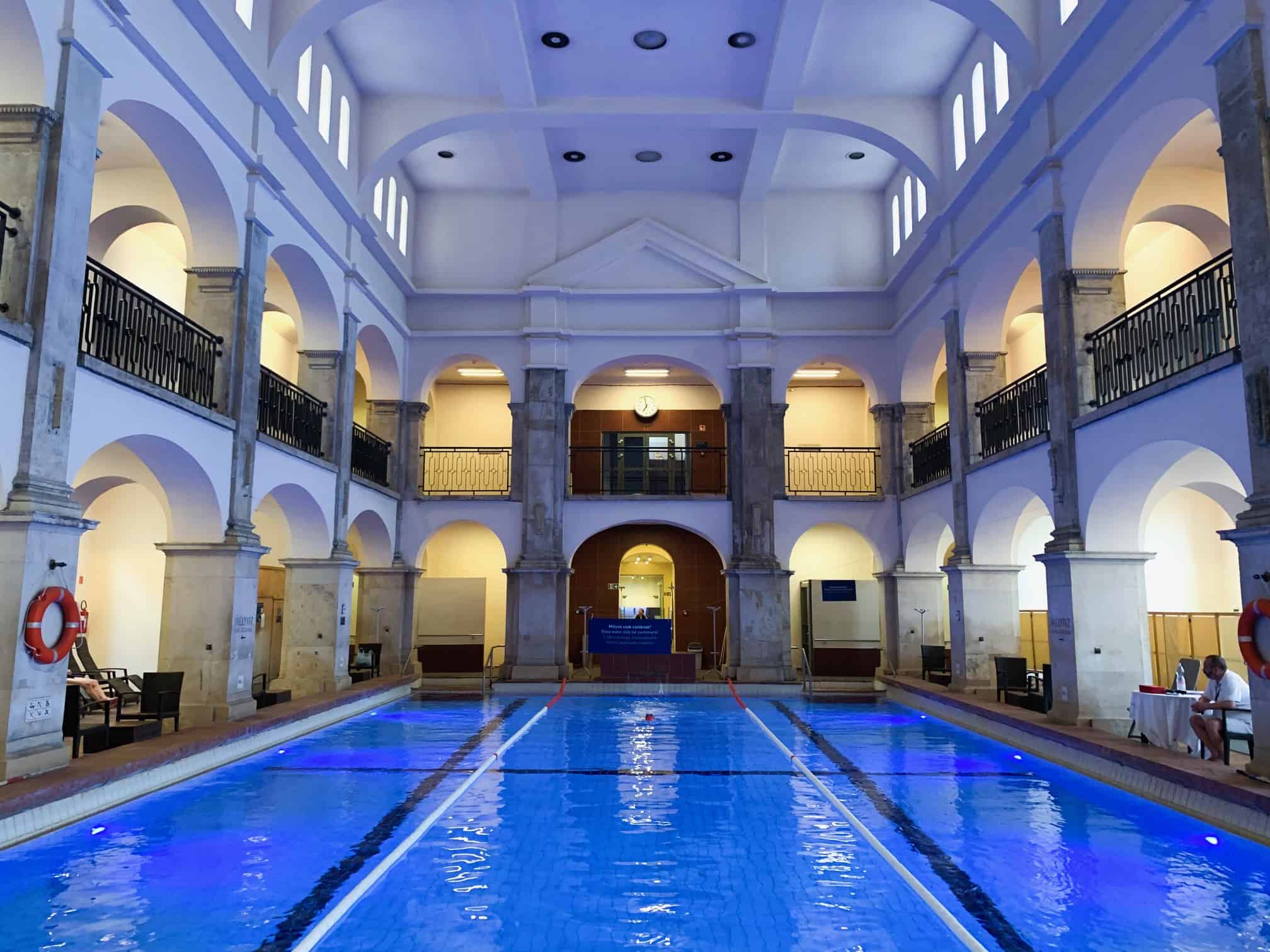 #8. Make Sure To Wear Flip Flops And Bring Your Own Towel
The Rudas Baths complex is quite large. For sanitary and comfort reasons, you should bring your own pair of flip flops or shoes to walk between the different sections and to the restroom and locker room. You can rent a towel at Rudas Baths but if you have the option, bring your own from wherever you are staying in Budapest.
As far as flip flops go, make sure to wear yours between the departments, but when you arrive you can take them off in a corner or in a section to store your footwear, should there be one at your location. During your time at Rudas Baths, you will also see a variety of small foot baths right in the walkway. This is for you to walk through to cleanse the dirt and grime off your feet and shoes before you enter the more sensitive pool or bathing area. Make sure to step in this little bit of water to clean off your feet before proceeding to the next part of the spa.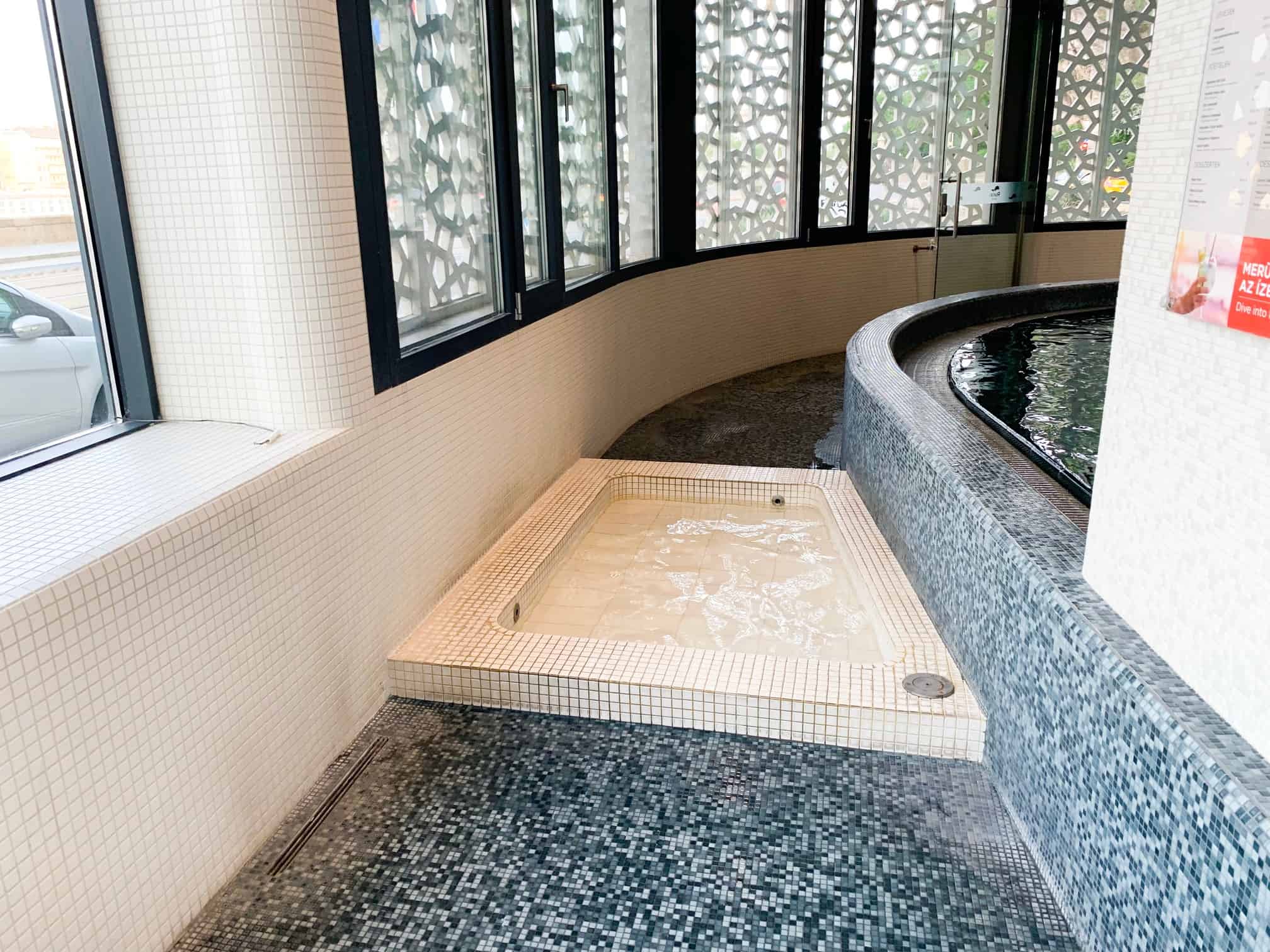 #9. You Must Sit On A Towel In The Saunas
The Rudas Baths saunas were quite awesome! They ranged in temperature from cooler aroma and salt saunas to really hot dry heat saunas that I could barely stand. There was also a steam room and a variety of showers and a cold plunge pool so you can cool off.
As is customary in spa culture, you must bring a towel inside the sauna to sit on. This was practiced in all of the hot/dry saunas and you will want to because the sitting area is just so incredibly hot! That being said, in the wet/steam sauna people did NOT bring their towel in. I originally did but on my second time going into the steam sauna, I did not bring my towel in so I could fit in with the locals.
When visiting the sauna section of Rudas Baths, don't forget to bring your towel. Don't leave it in the locker room or at another place in the spa as you will need it and there are signs posted as to the proper attire for each sauna [each has a different rule] so make sure to check before entering.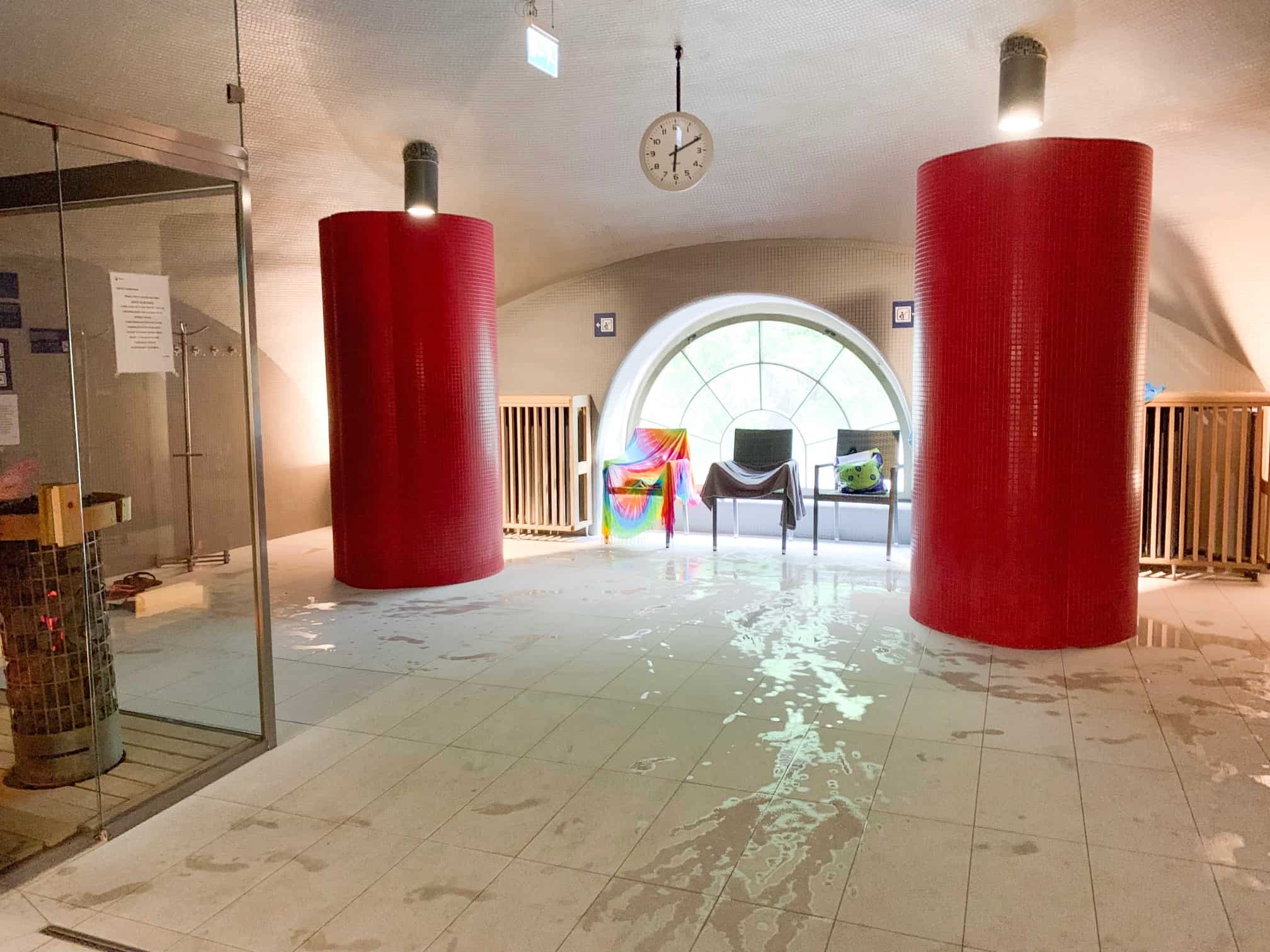 #10. Try Drinking The Delicious Water From The Free Water Fountains
There are a variety of beautiful and free drinking fountains all around Rudas Baths. I highly recommend trying the water as Budapest has some of the best water in the world. This is the one thing I didn't take a photograph of so you will just have to trust me. The drinking fountains appear to be decorative fountains because they are that pretty, but in reality, it is just a beautiful water fountain.
If you drink a lot of water, make sure to bring your own cup or reusable water bottle so that you can fill up your water at the little fountains and take it with you into the steam rooms and hot pools. This is exactly what I did with my water bottle during my visit to Rudas Baths. The delicious and accessible water is 100% something you should try drinking during your visit!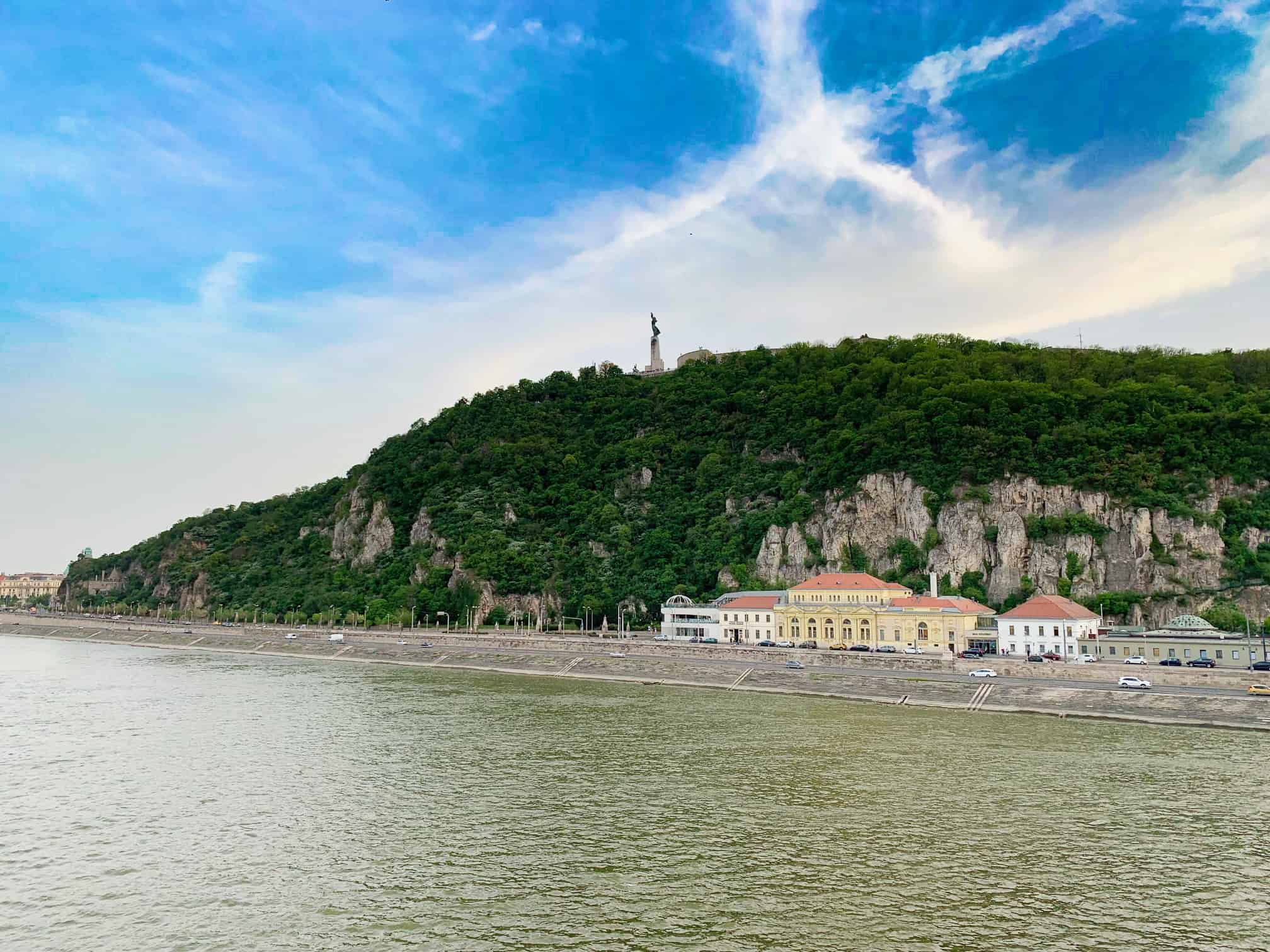 I hope that this post convinced you to visit Rudas Baths in Budapest and also gave you some insight into what you can expect from your visit. These tips should help you plan to visit the best thermal bath in Budapest and if you go, I really hope you come back and comment and tell me what you thought about the experience. Next visit, I want to get a hotel steps away from Rudas Baths so I can visit every single day!
Pin this post: