When looking for words of love you might very well find yourself stumbling upon quotes about Paris. As a city that practically oozes with romance at every cafe and street corner it's no surprise that many artists and writers through the ages have found inspiration here. Paris is a place where a walk to the nearest market feels like poetry in motion. It's a love affair waiting to happen.
Picture this. Nighttime falls over the city of lights, settling over the skyline like a soft blanket. You stand beneath the Eiffel Tower waiting for the twinkle lights to begin. When they do your vision is full of stars. It's beautiful, breathtaking even. A sweet melody hangs in the air as two lovers dance oblivious to anyone and everything. You feel words forming on your lips. Words of awe, of love, of joy, of life. Yes, it is quite possible that no other European city has captured so much poetic imagination as Paris. Here we have a list of inspired quotes about Paris for your viewing pleasure.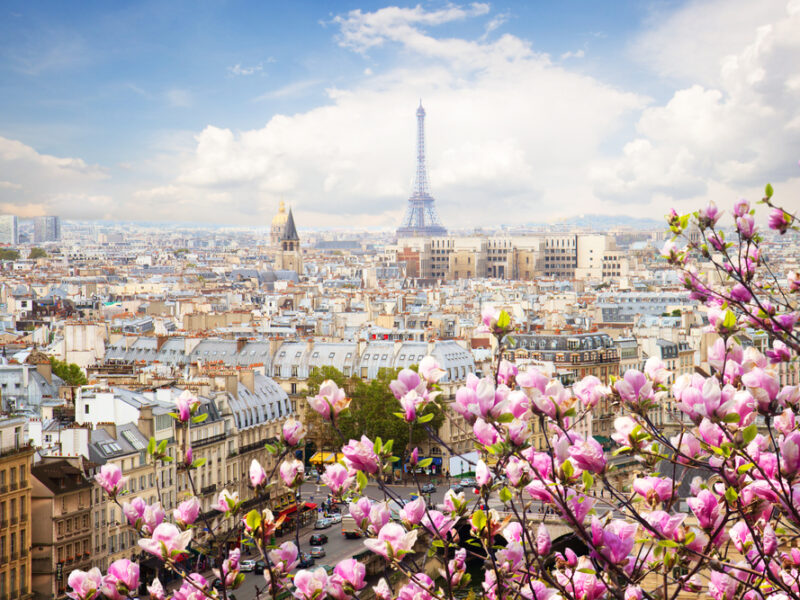 Famous Quotes About Paris
We likely all have creative or historical icons that have been inspired by Paris. Writers, artists, leaders, even actors. Each have produced quotes about Paris we have likely seen before, painting the city in a positive light. Ernest Hemingway is known for making Paris his second home, ensconcing himself in the nightlife and bohemian culture which inspired his literary pursuits. Likewise, famous figures like painter,Vincent Van Gogh, and United States President, Thomas Jefferson, couldn't deny the unique beauty that Paris has to offer. That beauty eventually transferred to the big screen as Hollywood made Paris a romantic backdrop for many films including the esteemed, Casablanca. Here are some recognizable quotes about Paris.
"A walk about Paris will provide lessons in history, beauty, and in the point of life." -Thomas Jefferson
"Breathe Paris in. It nourishes the soul." -Victor Hugo
"If you are lucky enough to have lived in Paris as a young man, then wherever you go for the rest of your life, it stays with you, for Paris is a moveable feast." -Ernest Hemingway
"An artist has no home in Europe except in Paris." -Friedrich Nietzsche
"There is but one Paris, and however hard living may be here, and if it became worse and harder even—the French air clears up the brain and does good—a world of good."-Vincent Van Gogh
"What an immense impression Paris made upon me. It is the most extraordinary place in the world!"-Charles Dickens
"Paris is always a good idea." –Audrey Hepburn
"We'll always have Paris." – Howard Koch (Casablanca)

Quotes About The Eiffel Tower
It is impossible to think of Paris and not think about The Eiffel Tower. It is easily the most iconic image of not just Paris but of France as well. Completed in 1889 today the tower is the most visited paid monument in the world!
"I like The Eiffel Tower because it looks like steel and lace." -Natalie Lloyd
"I ought to be jealous of the tower. She is more famous than I am." –Gustave Eiffel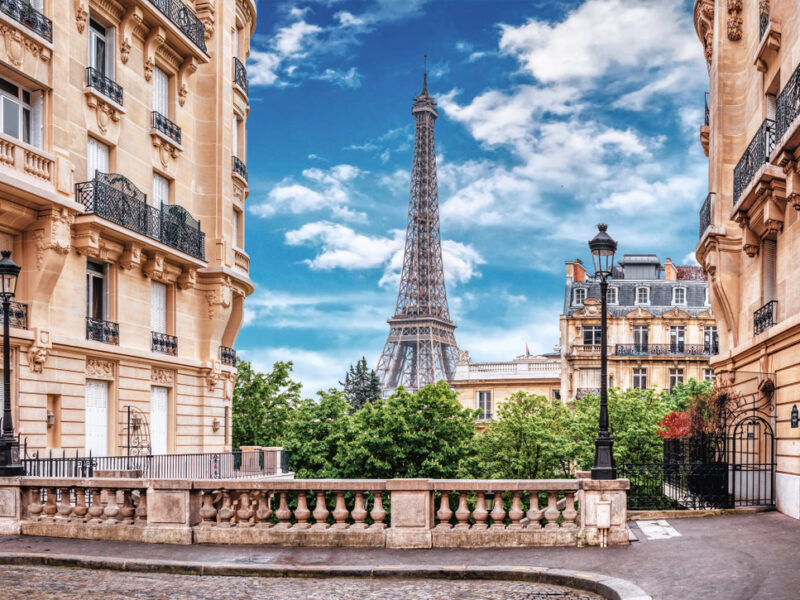 Quotes About Food in Paris
Travelers can't visit Paris without commenting on the glorious food. Almond croissants? Macarons? A cup of steaming coffee or pain au chocolat? Oui, Oui! French food has inspired chefs and restaurateurs for generations so of course there are quotes about Paris that address it!
"The shopping, the food, the views! Paris is a city that entrances us all—and I'm no exception." -Michael Kors
"The French and their food. They put each meal on a pedestal."-Giada De Laurentiis
"I suddenly discovered that cooking was a rich and layered and endlessly fascinating subject. The best way to describe it is to say that I fell in love with French food- the tastes, the processes, the history, the endless variations, the rigorous discipline, the creativity, the wonderful people, the equipment, the rituals."-Julia Child
"We make the delicate liqueur chocolates, the rose-petal clusters, the gold-wrapped coins, the violet creams, the chocolate cherries and almond rolls, in batches of fifty at a time, laying them out onto greased tins to cool. Hollow eggs and animal figures are carefully split open and filled with these. Nests of spun caramel with hard-shelled sugar eggs are each topped with a triumphantly plump chocolate hen; pie-bald rabbits heavy with gilded almonds stand in rows, ready to be wrapped and boxed; marzipan creatures march across the shelves. The smells of vanilla essence and cognac and caramelized apple and bitter chocolate fill the house."-Joanne Harris (Chocolat)

Paris Quotes About Love
Love could very well be the most sought after commodity. It is, after all, something we almost all crave. There are books, songs, films about it…We live in a world where being in love is often equated to finding something worth holding onto. And that's not just being in love with a person. No. You can absolutely fall head over heels for a place and we'd wager Paris proves that.
"Paris holds the key to your heart." -Anastasia
"Je taime."-Unknown
"It's true, you never forget your first love, and for me, that will always be Paris." — Caitriona Balfe
 "If travel is like love, it is, in the end, mostly because it's a heightened state of awareness, in which we are mindful, receptive, undimmed by familiarity and ready to be transformed. That is why the best trips, like the best love affairs, never really end." -Pico Iyer
"You'll have to fall in love at least once in your life, or Paris has failed to rub off on you." -E.A. Bucchianeri (Brushstrokes of a Gadfly)

Paris Instagram Caption Ideas
So you've snapped that perfect photo. What next? Need an idea for the perfect Parisian caption? Look no further.
"Just add three letters to Paris, and you have paradise." — Jules Renard
"Eiffel in love with this city at first sight."
"Pardon my French."
"Ooh La La!"
"Paris, I Louvre you."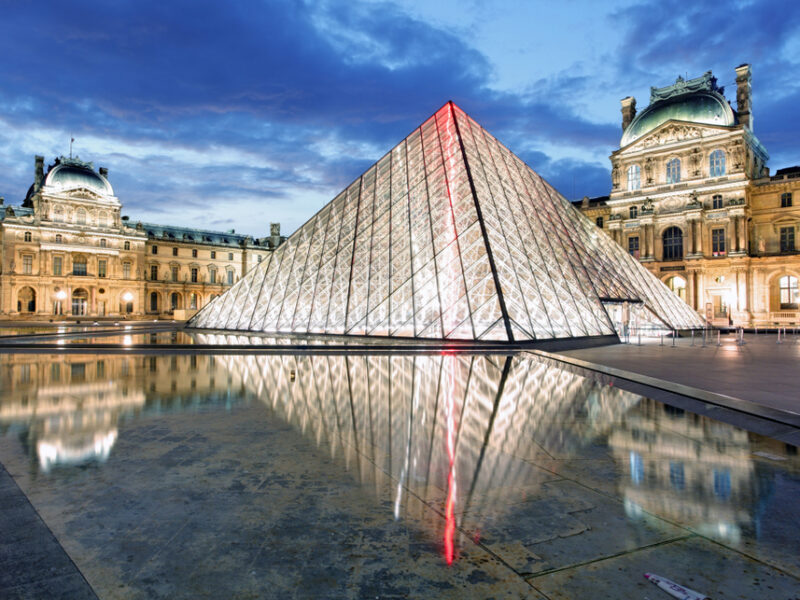 Quotes About Parisian Culture
Paris is a center of fashion, cuisine, art and architecture. This top global city is one of the most renown in the world and is a favorite of ours to visit. We make frequent trips to Paris because above all else its culture leaves an imprint on the spirit. It's like stepping into a fairy tale but one that is very very much real. This magical ambiance has been captured in many quotes about Paris.
"The whole of Paris is a vast university of Art, Literature, and Music… it is worth anyone's while to dally here for years. Paris is a seminar, a post-graduate course in everything." -James Thurber
"Paris was a universe whole and entire unto herself, hollowed and fashioned by history; so she seemed in this age of Napoleon III with her towering buildings, her massive cathedrals, her grand boulevards and ancient winding medieval streets – as vast and indestructible as nature itself.
All was embraced by her, by her volatile and enchanted populace thronging the galleries, the theaters, the cafes, giving birth over and over to genius and sanctity, philosophy and war, frivolity and the finest art; so it seemed that if all the world outside her were to sink into darkness, what was fine, what was beautiful, what was essential might there still come to its finest flower.
Even the majestic trees that graced and sheltered her streets were attuned to her–and the waters of the Seine, contained and beautiful as they wound through her heart; so that the earth on that spot, so shaped by blood and consciousness, had ceased to be the earth and had become Paris."-Anne Rice
"Paris is the city in which one loves to live. Sometimes I think this is because it is the only city in the world where you can step out of a railway station—the Gare D'Orsay—and see, simultaneously, the chief enchantments: the Seine with its bridges and bookstalls, the Louvre, Notre Dame, the Tuileries Gardens, the Place de la Concorde, the beginning of the Champs Elysees—nearly everything except the Luxembourg Gardens and the Palais Royal. But what other city offers as much as you leave a train?"  -Margaret Anderson
"I had forgotten how gently time passes in Paris. As lively as the city is, there's a stillness to it, a peace that lures you in. In Paris, with a glass of wine in your hand, you can just be." -Kristin Hannah
'The last time I saw Paris, her heart was warm and gay, I heard the laughter of her heart in every street cafe." -Oscar Hammerstein II

Inspiring Quotes About Paris
If you're looking to feel a light in your step or see a twinkle in your eye when you look in the mirror…visit Paris! If you don't take the artists' words for it come and see it for yourself.
"I think Paris smells, and not just sweet but melancholy and curious, sometimes sad but always enticing and seductive. She's a city for all the senses, for artists and writers and musicians and dreamers, for fantasies, for long walks and wine and lovers and yes, for mysteries."- M.J. Rose
"That Paris exists and anyone could choose to live anywhere else in the world will always be a mystery to me."-Midnight in Paris
"He who contemplates the depths of Paris is seized with vertigo. Nothing is more fantastic. Nothing is more tragic. Nothing is more sublime." -Victor Hugo
"There are only two places in the world where we can live happy: at home and in Paris." — Ernest Hemingway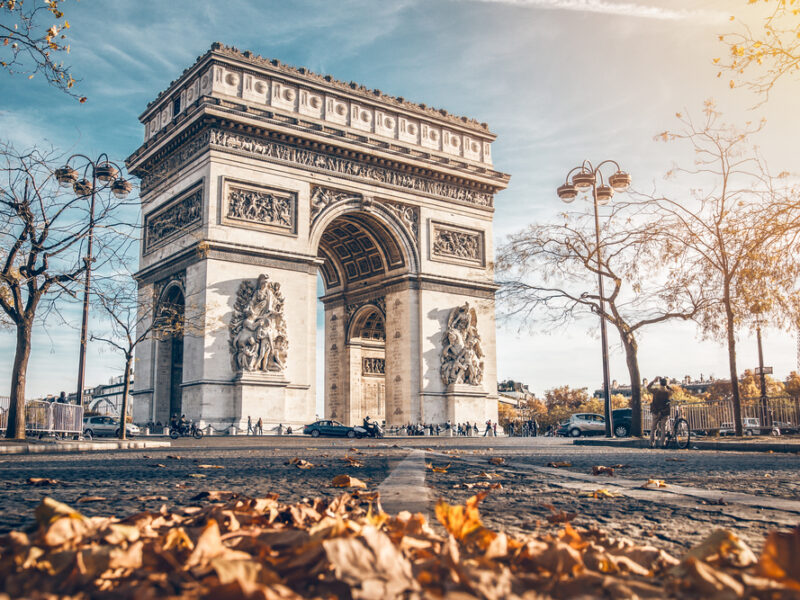 Just like Rick and Ilsa from Casablanca we will always have Paris to look back on. Memories made here are not to be forgotten, for feelings stand the test of time! From kissing on rooftops with the majesty of the Eiffel Tower as a backdrop, to walking hand in hand beside the Seine, to filling our faces with the sweetest treats… the "joie de vivre" spirit will always bring us back for more. Will it do the same for you? There's only one way to find out. Let the city inspire you and one day you will write your own quotes about Paris!
See More: 10 Stops To Include On The Perfect Paris Itinerary