Looking for the best weekend getaways in Texas? You are in luck because we have the top getaways all laid out and ready for you! Texas is one of the most diverse states and it seamlessly blends the Old West with a fresh contemporary vibe.
The weekend is the perfect amount of time to take a journey through the various landscapes and towns. From the art-infused desert city of Marfa to the ghost town mystery of Terlingua, and finally, to the tranquil luxury of Sage Hill Inn Above Onion Creek.
You can also discover a mix of history, art, nature, cuisine, and relaxation as we guide you through these unique Texan getaways. So buckle up, y'all, as we explore the best weekend getaways in Texas.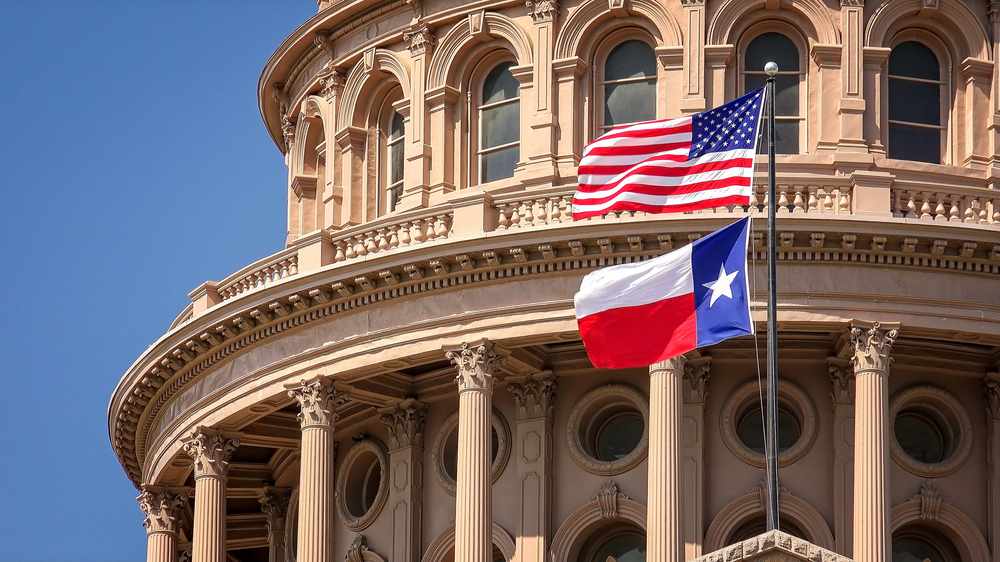 Best Weekend Getaways in Texas
Fredericksburg
Visiting Fredericksburg is one of the Texas weekend getaways. This fun-filled adventure is filled with deep history, delicious wines, and beautiful bluebonnets. Start your day with a delicious breakfast at Emma & Ollie, known for their farm-fresh ingredients. Then, explore the vibrant Wildseed Farms, where you can take a walk in the colorful blooms.
I am obsessed with Fredericksburg and it is also one of my favorite weekend getaways in the USA, not just Texas, but the whole country!
Shopping lovers head straight to downtown Fredericksburg to get your fix. While history buffs can immerse themselves in the town's fun German heritage. You also must visit the Das Peach Haus. This is a historic landmark that now serves as a gourmet food shop and a wine-tasting room!
The winery scene in Fredericksburg is bustling and offers plenty of opportunities for wine tasting. You could plan to spend your afternoon sipping on fine wines at Augusta Vin or Grape Creek Vineyards. And then try to spend your day at Becker Vineyard.
If you find yourself in Fredericksburg during the right season, don't miss out on the Bluebonnet road trip. The sight of Texas' state flower blooming out in the fields is a sea of breathtaking blue. It is truly stunning and makes for perfect photoshoots. All of this rolled into one makes Fredericksburg one of the best weekend getaways in TX.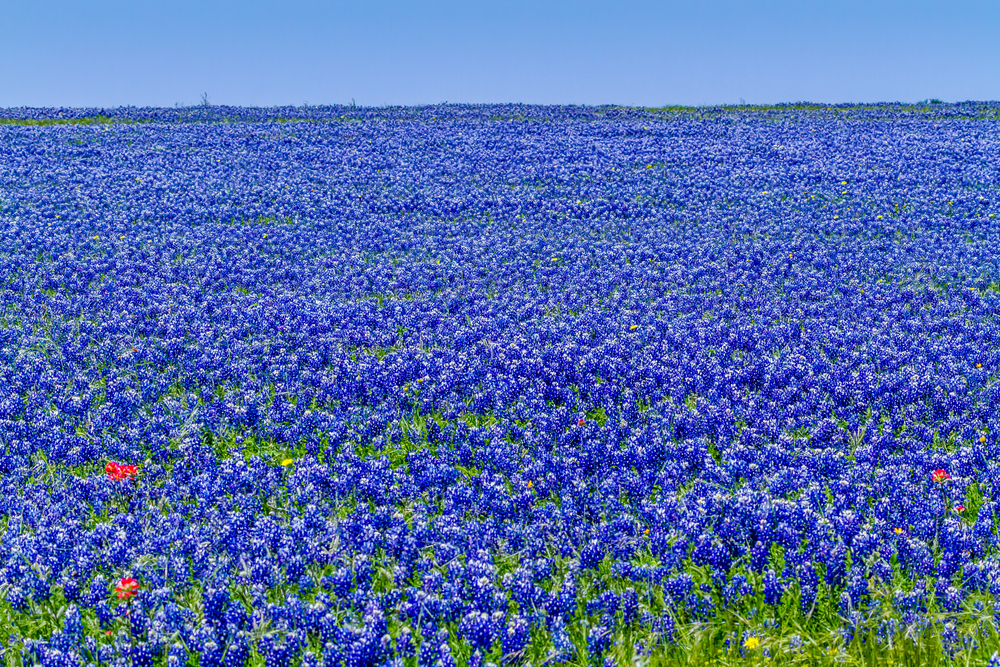 Big Bend National Park
Big Bend National Park in Texas is one of the most adventurous weekend trips in Texas. This National Park is the largest, most remote, and least-visited national park in the United States! You will see an abundance of stunning landscapes, diverse wildlife, and plenty of outdoor activities to keep you entertained.
Start your trip to Big Bend with a visit to the park's visitor centers. This is where you can gather information about the park, its trails, and wildlife. The Fossil Discovery Exhibit is also a great stop to learn about the park's fossil history.
Some of the more popular trails include the Window Trail, the South Rim Trail, and the Lost Mine Trail. Each trail offers its own unique view of the park's beautiful terrain.
If you're into stargazing, the lack of light pollution makes it an ideal place for stargazing and Big Bend National Park is a certified International Dark Sky Park. If you can, try to plan your weekend trip around the new moon for the best view of the stars!
For a more adventurous weekend, take a raft or canoe trip down the Rio Grande. Taking a trip down the river gives you a different perspective on the park's landscapes. Food options in the park are very limited, so it's always a good idea to bring food, water, and snacks with you. Just be sure to bring all your trash out with you!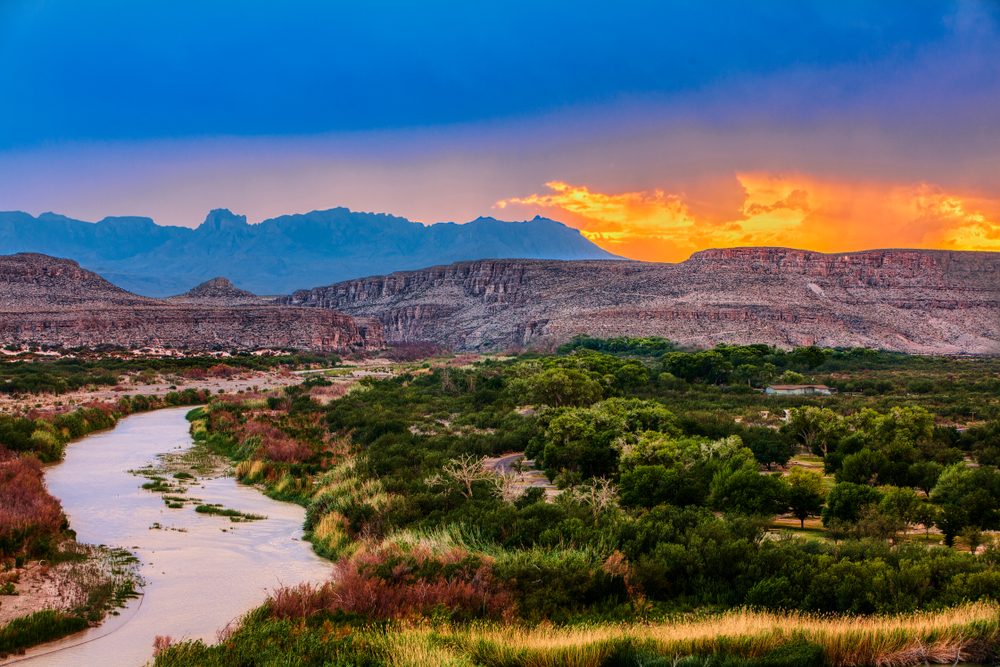 Texas Hill Country Getaway
The Texas Hill Country is a true gem and one of the top places to visit in Texas for the weekend. Begin your adventure by checking out the charming towns sprinkled throughout the Hill Country. Each town, from Bastrop and Bee Cave to Blanco and Boerne, has its own unique charm and character.
One of the must-see natural wonders in the area is the Westcave Waterfall. This breathtaking waterfall is a favorite and promises a very memorable experience.
If you're traveling with family, the Schlitterbahn New Braunfels Waterpark is a fun-filled thrilling water park with slides and activities that both kids and adults love.
The Texas Hill Country also offers many outdoor activities. You can spend your weekend river tubing, horseback riding, waterfall hikes, or scenic drives. The region also boasts several beautiful golf courses. And for the adrenaline junkies out there in Texas, there's always cliff jumping and mountain biking.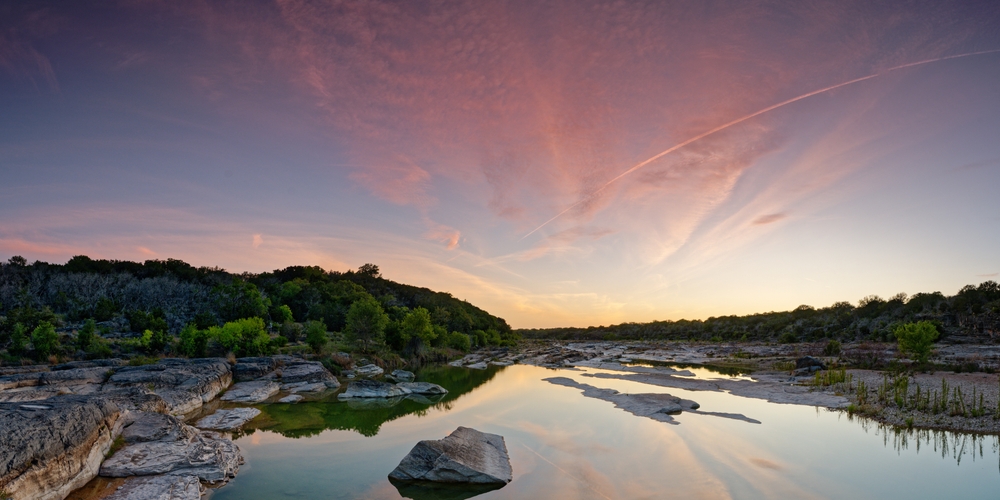 Miraval Austin
Miraval Austin is a luxurious destination resort and spa wellness retreat. You will find it on 220 acres in the Balcones Canyonlands Preserve. This wonderful resort overlooks the beautiful Lake Travis and is home to huge trees, rare Texas birds, and plenty of wildlife. The early morning sounds here are straight out of a movie and the perfect all-inclusive romantic getaway in Texas!
Personally, I think that this is one of the best hidden weekend getaways in Texas for couples because most people don't know that there are All Inclusive Resorts In Texas!
The Miraval resort offers a range of special wellness experiences that can be custom-tailored. The most popular include yoga and meditation classes, and fitness workshops, and they can even help arrange outdoor adventures.
But one of the highlights of this resort is its world-class spa. Book a traditional massage and facial or more unique offerings like energy healing or Ayurvedic treatments. The spa also features a beautiful pool area to relax before or after treatments.
The resort's restaurant serves up healthy meals prepared with locally sourced ingredients. You can also book one of the interactive cooking classes or nutrition workshops to learn about mindful eating. This resort stay is one of the most romantic all-inclusive weekend getaways in Texas.
Book Here: Miraval Austin Getaway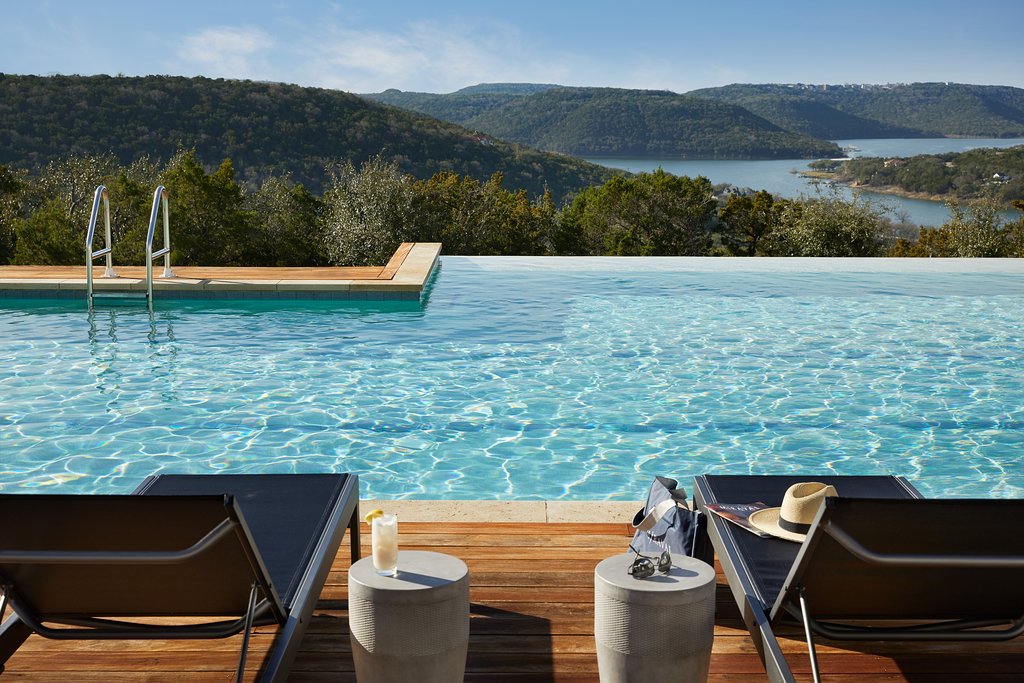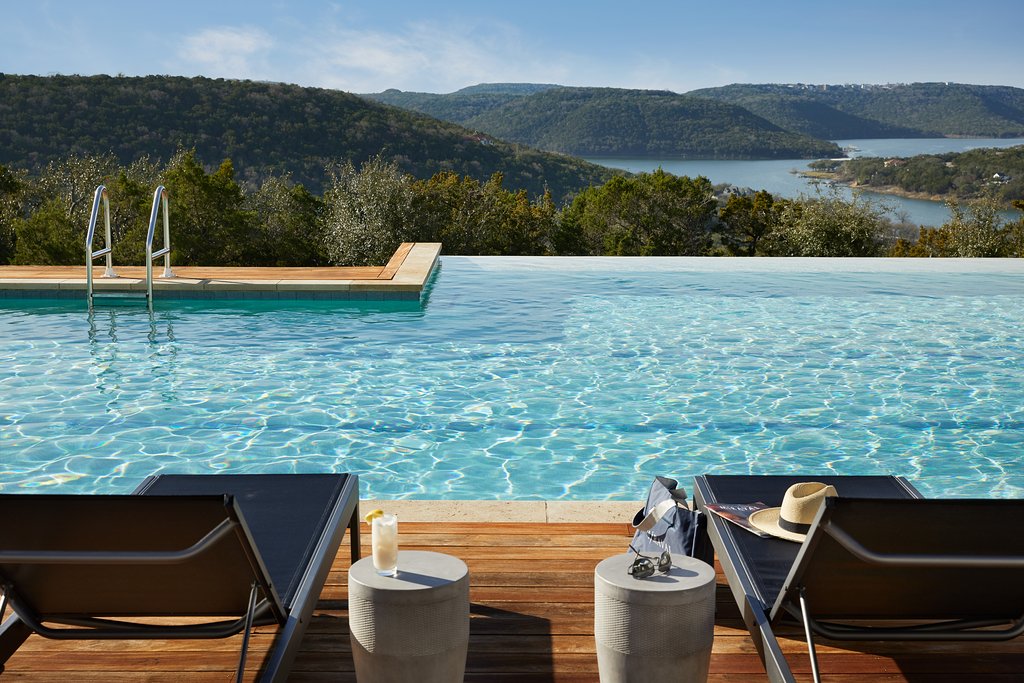 San Antonio
San Antonio is located in south-central Texas and it is a city rich in history and culture, making it a lovely destination for a weekend getaway in TX. Start your visit by visiting the city's most famous landmark, yes The Alamo. This historic site, which was the scene of a pivotal battle in the Texas Revolution, now serves as a museum that chronicles its history.
Afterward, the top thing to do is take a stroll down the River Walk. This vibrant promenade is lined with shops, restaurants, and bars, making it a popular spot for visitors. If you have the time book a riverboat tour for a new view of the city.
For art and culture, the San Antonio Museum of Art and the McNay Art Museum are must-visits. The former is known for its collection of Latin American art, while the latter is housed in a Spanish colonial revival-style mansion with works by Picasso and Gauguin!
If you're traveling with kids, the DoSeum is a museum just for kids and is sure to entertain. And there is the Six Flags Fiesta Texas is one of the best weekend getaways from San Antonio with its fast roller coasters and other rides to enjoy!
Foodies will enjoy exploring the San Antonios restaurants. San Antonio's Tex-Mex is legendary. But it's still Texas so you will also find mouthwatering barbecue, seafood, and trendy farm-to-table restaurants too. Don't miss out on trying the puffy taco it is a local specialty.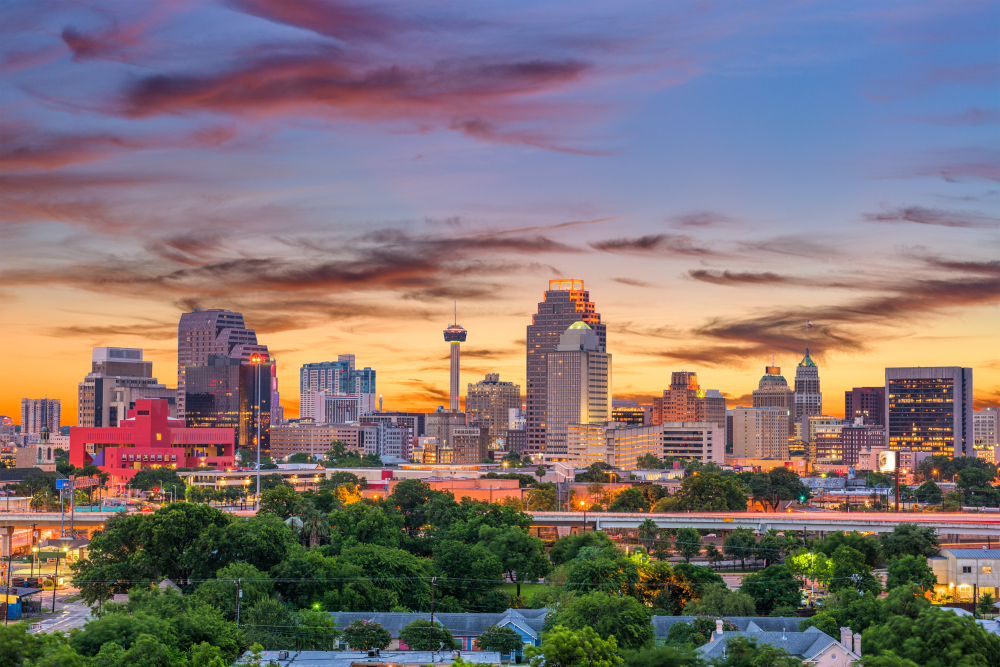 Dripping Springs
Dripping Springs is located a little west of Austin in the Texas Hill Country. It is a charming small town if you are looking for a place to go in Texas for the weekend. It is regionally known as the "Gateway to the Hill Country".
One of the top things to do is to visit Hamilton Pool Preserve. This natural swimming hole is complete with a waterfall and grotto! It is one of the most stunning sights in the area. For more outdoor adventures, head to Pedernales Falls State Park where you can hike, bike, horseback ride, or simply picnic along the river.
Dripping Springs is also known as the Wedding Capital of Texas. So it's not surprising that it's home to several stunning vineyards and distilleries. Be sure to check out Bell Springs Winery and Driftwood Estate Winery. If you're a fan of Vodka, don't miss Deep Eddy Vodka Distillery.
The town also has plenty of craft breweries popping up all over the place. The most popular are the Twisted X Brewing Company and Jester King Brewery. You can take a tour, sample craft brews, and on the weekends you may even catch some live local music. This place makes an incredible weekend getaway in Texas for friends!
Before leaving Dripping Springs your last stop should be Mercer Street. This historic district has shops selling antiques, local handmade crafts, and other fun finds.
Dallas
Next up is Dallas which is located in North Texas. This cosmopolitan city is rich in American history, sports culture, and culinary delights. It's an excellent choice and has one of the best weekend getaways in Texas.
Start your trip by visiting the Sixth Floor Museum at Dealey Plaza. This museum showcases the life, death, and legacy of President John F. Kennedy. It is located in the very same building where Lee Harvey Oswald shot the president!
More gems to check out is the Dallas Museum of Art and the Nasher Sculpture Center. The Museum of Art has a very impressive collection of over 24,000 works from around the world, and the Sculpture Center is home to one of the top collections of contemporary sculptures.
Another way to fill your weekend is to make your way to the Dallas Arboretum and Botanical Garden. This is a stunning 66-acre garden filled with so many beautiful plant collections.
Dallas Football fans can take a tour of the AT&T Stadium, home of the Dallas Cowboys. This would be such a fun way to enjoy weekend getaways from Dallas. Before you leave Dallas be sure to catch a view of the city from the Reunion Tower's Geo-Deck. It offers a panoramic view of Dallas that's especially pretty at night.
They take their food seriously in Dallas. You can enjoy world-class steakhouses, authentic Tex-Mex, and even gourmet farm-to-table restaurants, Dallas has everything. Be sure to try some local favorites like chicken-fried steak and BBQ.
Houston
Houston is the largest city in Texas! It is known for its bustling energy sector, vibrant arts scene, diverse culinary offerings, and NASA's Johnson Space Center. No matter where you are from visiting Houston is like a mini vacation in Texas.
Start your visit by exploring the Museum District which is home to 19 different institutions. Top highlights include the Museum of Fine Arts which is one of the largest art museums in the country. And the Houston Museum of Natural Science, which is best known for its planetarium and butterfly center.
Space is on everyone's mind today and you have to visit the Space Center Houston. Here you can learn about the history of NASA's space flight program and take a tour to see Mission Control and the real astronaut training facilities. Visiting here is one of the top weekend getaways for singles because there is so much to do and explore!
Another thing to do in Houston is to explore Buffalo Bayou Park. This 160-acre green space offers hiking and biking trails, boat rentals, and views of the skyline.
The food scene in Houston is as diverse as its population. There are the staple barbecue and Tex-Mex restaurants but there is also delicious Vietnamese and Ethiopian cuisine. A city favorite is the kolache, a Czech pastry that has become a must-try in Houston.
During the night you can catch a show in the Theater District. Take your pick from venues like the Houston Grand Opera and the Houston Ballet. If you want a more laid-back evening, visit one of the city's many craft breweries.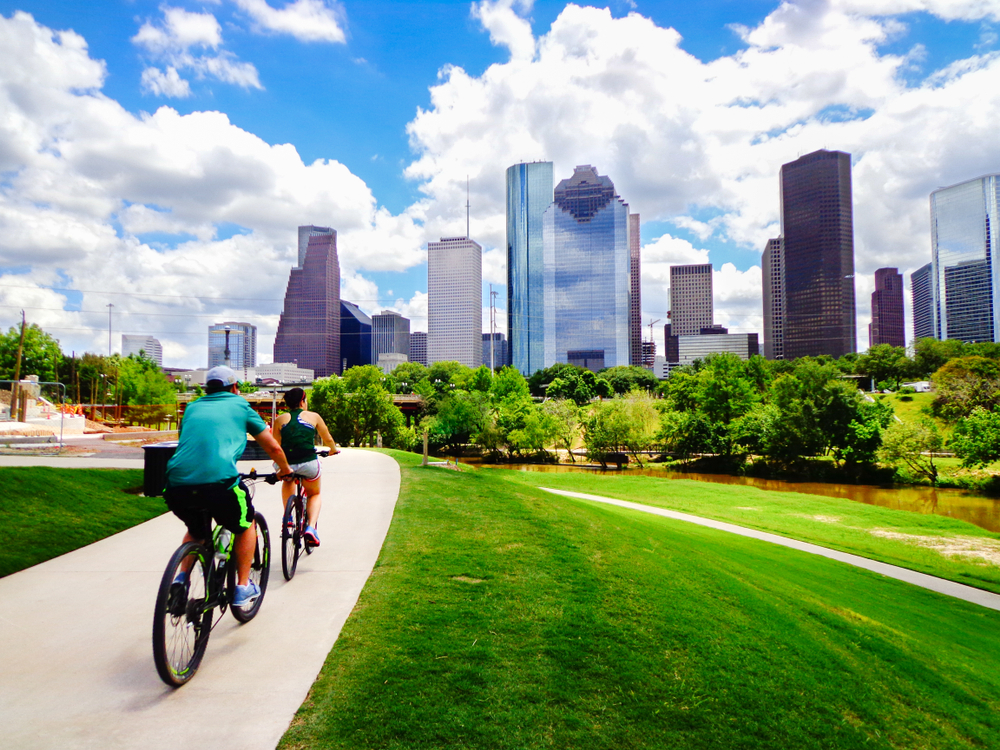 Austin
Austin, the capital of Texas, is a lively city known for its music scene, tech startups, and beautiful outdoor spaces. It is a very popular town for a girls' trip in Texas. They also have one of the best Christmas' in the USA!
Start your visit by exploring the Texas State Capitol. They offer free guided tours and is the perfect place to learn about Texas' history and government. Just north of the Capitol, you'll find the University of Texas. Here you can visit the Blanton Museum of Art and the Harry Ransom Center.
Austin is a paradise known as the Live Music Capital of the World. There are numerous venues where you can catch performances in every genre. Don't miss the chance to experience a show at the historic Austin City Limits at the Moody Theater.
Austin's culinary scene is a foodie's heaven with gourmet restaurants, food trucks, and BBQs around every corner. Be sure to try the local specialty the breakfast tacos. And don't forget to check out Austin's craft beer scene!
Zilker Park is one of the best weekend getaways from Austin. This is home to the Barton Springs Pool, the Umlauf Sculpture Garden, and numerous hiking trails! It's a perfect place to relax and enjoy nature. You can also rent a kayak or paddleboard and explore Lady Bird Lake.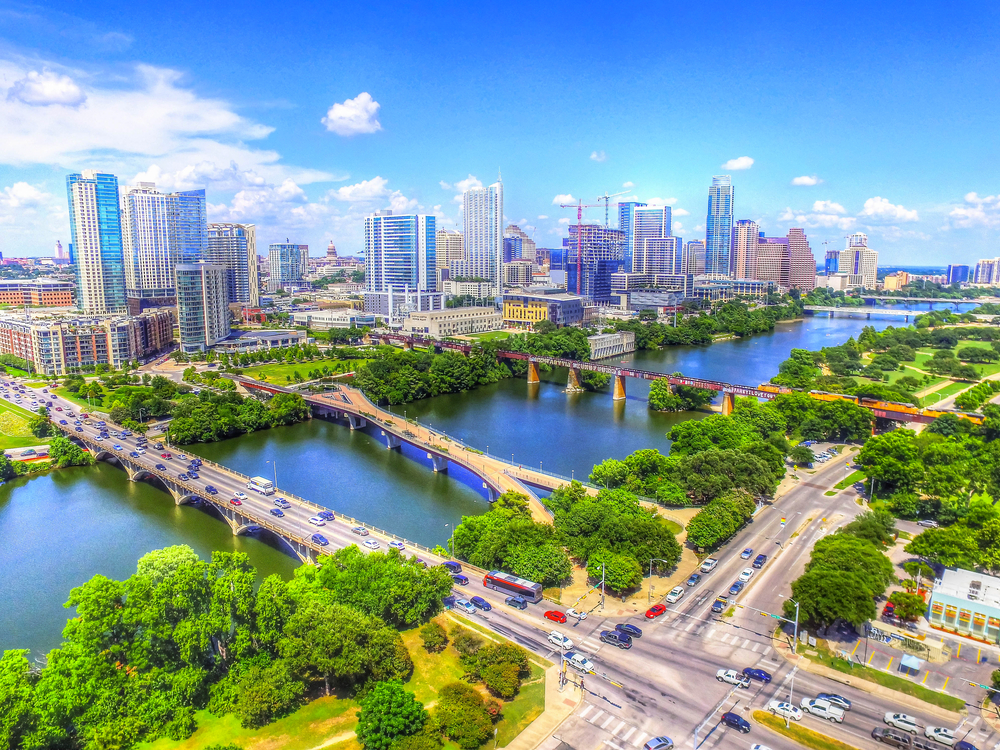 Lubbock
Up next is Lubbock which is often referred to as the Hub City,. It is located in the heartland of West Texas and is one of the best Texas getaways.
Start your visit by exploring the Buddy Holly Center, which is dedicated to Lubbock's most famous son, rock 'n' roll star Buddy Holly. His center has artifacts, memorabilia, music, and offers a glimpse into the life and career of Buddy.
Another stop along your tour should be the National Ranching Heritage Center. This will give you a fascinating look at the ranching history. If you're interested in military history, don't miss the Silent Wings Museum which is dedicated to the World War II pilots.
Another place to check out is the Lubbock Lake Landmark. This is a natural history preserve where you can walk the trails and learn about the area's ancient inhabitants. There is also a big wine scene here. Visit one of the local wineries, Llano Estacado Winery or McPherson Cellars, for a tasting.
If you are into spots you can catch a game at Jones AT&T Stadium, home of the Texas Tech Red Raiders football team. If art is more your jam then the the Louise Hopkins Underwood Center for the Arts would be a better stop for you. Lubbock would be a great place for the best family weekend getaway in Texas!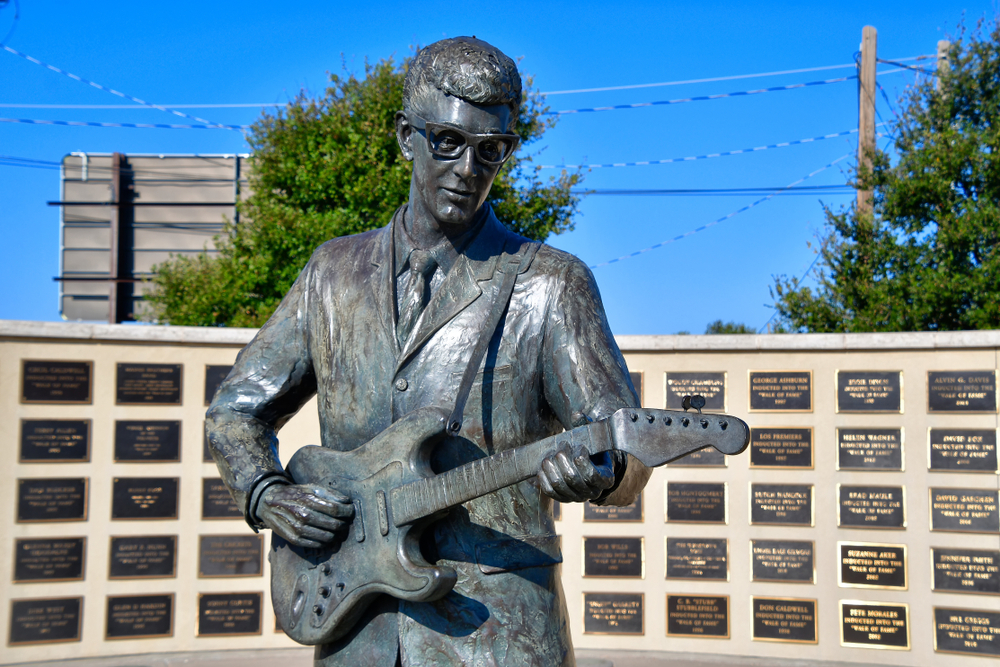 Fort Worth
Fort Worth, also known as Cowtown, is a city in Texas that beautifully blends its western heritage with modern touches. It's an excellent place for mini vacations in Texas!
Kick-start your visit to the historic Fort Worth Stockyards. Here, you can witness the world's only twice-daily cattle drive, explore the Texas Cowboy Hall of Fame, and even see a rodeo performance at the Cowtown Coliseum.
The Kimbell Art Museum is a must-visit. Here they have an impressive collection ranging from antiques to the 20th century pieces. Also, the Modern Art Museum of Fort Worth, showcases post-WWII art in a variety of specialties.
Another place to put on the list is the Fort Worth Botanic Garden. Here they have created stunning landscapes across 110 acres, Be sure to see the top site, the Japanese Garden.
If you are looking to come to Fort Worth for some shopping, theSundance Square in downtown Fort has a variety of shops, galleries, and boutiques to choose from. It's also a great place to catch live music performances and theater shows during the night.
Make sure to take a walk along the Trinity River at the Trinity Trails. There are over 70 miles of pathways to pick. And if you're a fan of motors, a trip to the Texas Motor Speedway would be up your alley.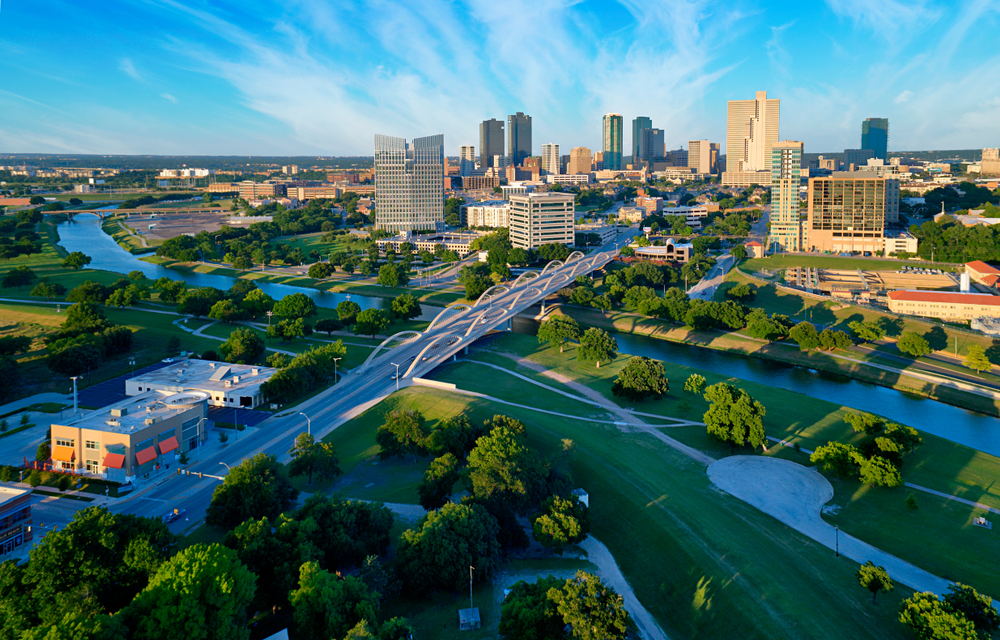 Barons Creek Vineyard
Barons Creek Vineyards would be such a fun girls' trip in Texas. Start your visit off right with a wine tasting. Barons Creek offers many award-winning wines. They range from bold reds to the crispest whites. Their helpful staff will guide you through the tasting and share insights and answer questions about the winemaking process.
The vineyard's beautiful grounds are also worth a walk. They have lush vines, rolling hills, and scenic lakes that create a peaceful backdrop for relaxation. This would also be one of the best stops to make if you are one of the inexpensive romantic getaways in Texas.
You can also purchase Barons Creek wines to take home, along with other local products like gourmet jams and fun wine accessories.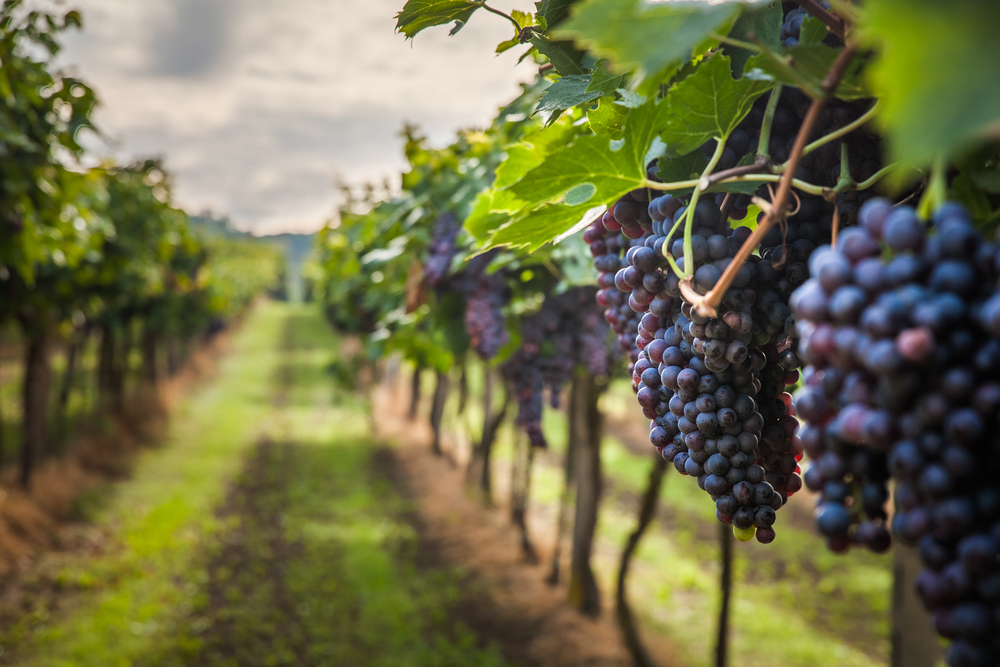 Marfa
Marfa is up next. This small desert city in West Texas that has become an unusual hub for art and culture. Its minimalist art, historical architecture, and stunning natural surroundings, Marfa would make for one of the best and most unique weekend getaways in Texas on a budget. You will get a perfect blend of high culture and rugged Texan charm.
Start your weekend with a trip to the Chinati Foundation. This art museum was founded by artist Donald Judd. Here, you'll find huge installations spread out over 340 acres! The museum's collection includes works by Judd and other prominent artists.
Next, you will want to head over to the Marfa Lights Viewing Center. This is the best area to try and catch a glimpse of the mysterious Marfa Lights. These unexplained lights have been appearing in the desert outside Marfa for decades it is one of the town's most talked about attractions.
There is also plenty to enjoy in Marfa's food scene. They have everything from upscale dining at Cochineal to food trucks serving up grilled cheese and gourmet donuts.
Before you leave, check out some of Marfa's local shops. Some of the most popular are the Cobra Rock Boot Company, which makes handcrafts southwestern leather boots, and the Marfa Brand Soap, which makes soaps using natural ingredients like goat milk and local Texas clay.
Finally, no trip to Marfa would be complete without a visit to Prada Marfa. This art installation looks exactly like a Prada store sitting in the middle of the desert. This has become one of the most photographed spots in town!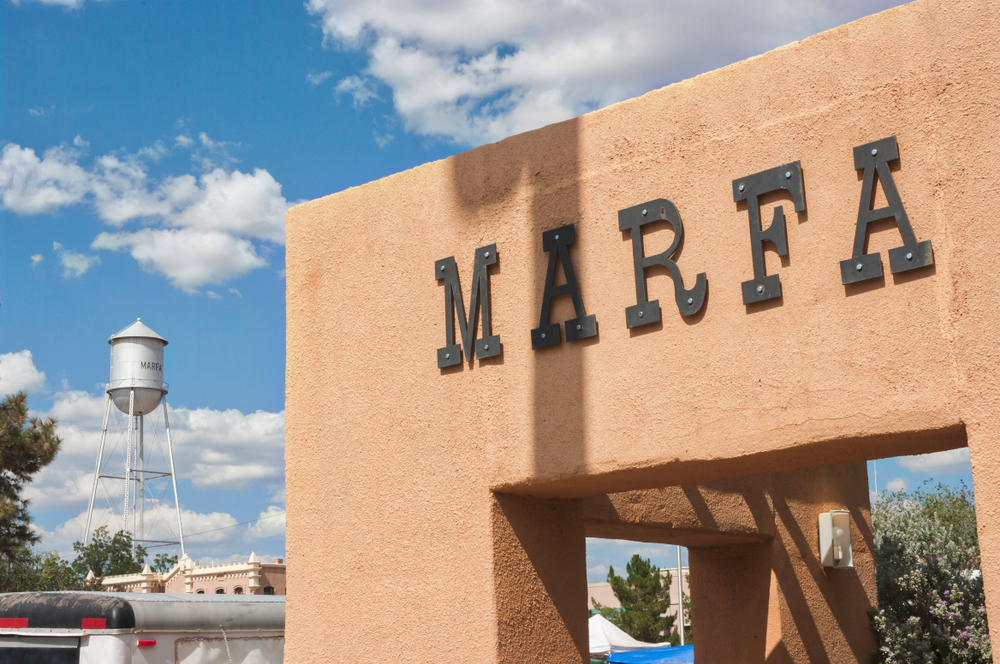 Terlingua
Terlingua is a small town near the Big Bend National Park. It is a fascinating town with a mix of history, and natural beauty, and has a unique local culture.
Start your visit by exploring the Terlingua Ghost Town. This town is the remnants of a mercury mining town that is long gone. Here, you'll find the ruins of old mines and buildings, as well as a historic cemetery honoring the men who lost their lives.
The nearby national and state parks offer a wealth of activities. You can go hiking, bird-watching, or check out the stunning desert sands. The Santa Elena Canyon in Big Bend National Park, with its towering cliffs and serene Rio Grande, is particularly breathtaking.
If you're visiting in November one of Terlingua's special events is the annual International Chili Championship. Chili cooks come from around the world to compete for the prestigious title and is a must-see and taste!
Locally, you can dine at the Starlight Theatre, a restaurant, bar, and music venue that serves up tasty Texan fare and live entertainment. It was once a movie theater for the local miners and has been recently restored to resemble its former glory.
Before leaving, make sure to stargaze. With its quiet location, Terlingua has some of the darkest night skies in Texas. Visiting Terlingua is one of the most popular cheap weekend getaways in Texas.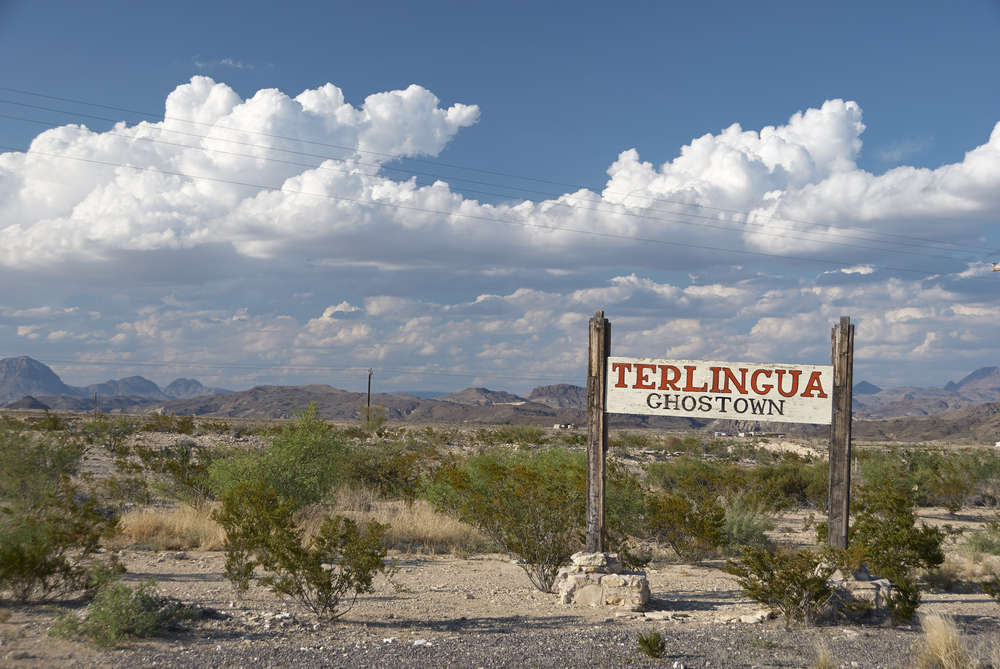 Sage Hill Inn Above Onion Creek
Sage Hill Inn Above Onion Creek is a boutique hotel nestled between the two popular towns of Austin and San Antonio. Enjoy this luxurious retreat with gourmet dining, and stunning views of the Texas countryside. Staying here would be one of the true and unique Texas weekend getaways.
Start your stay by checking into one of the inn's comfortable rooms, and suites, or book an entire private cottage. Many rooms feature cozy fireplaces, private decks, and spa bathrooms with huge tubs. The decor is a reflection of the rustic elegance of Texas with all the modern comforts.
The inn sits on 88 acres of beautiful hills and provides guests with plenty of opportunities for outdoor fun. You can explore the hiking trails, take a dip in the pool or hot tub, or just relax and enjoy the beautiful views of Onion Creek Gardens.
In the on-site restaurant, the chefs use locally sourced ingredients to create delicious dishes. The menu always changes seasonally, but you can expect a range of options, from Texas T-bones to freshly prepared salads. Staying here is one of the best staycations in Texas!