Ready to have the best weekend In Washington DC? We have put together a perfect 2-3 days exploring our nation's capital. DC is one of my favorite places to spend a few days. There is a perfect mix of history, architecture, nightlife, and restaurants to keep you entertained.
I grew up visiting DC very often, and I am taking the guesswork out for you by planning exactly what I think you should do in the city!
Our itinerary will take you on a tour of the iconic monuments and world-class museums. We also have stops in the popular Georgetown neighborhood and we even picked out our favorite dining spots. So, pack your bags, pack your most comfortable shoes, and join us as we describe an unforgettable weekend in Washington DC!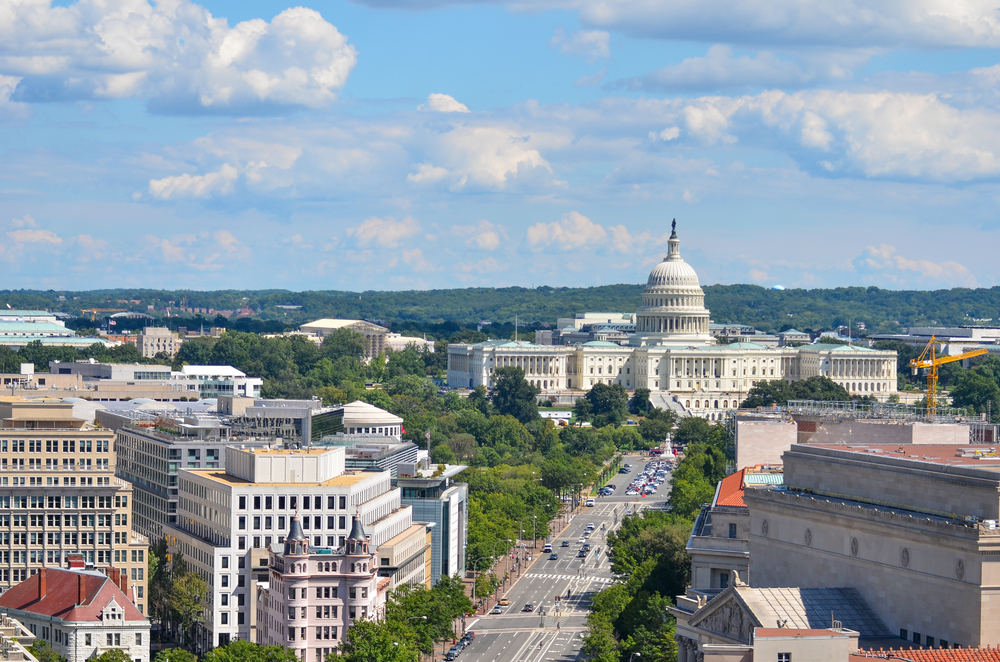 Getting To And Around Washington DC
Getting around Washington, DC is a piece of cake with all the options available! One of the easiest and most convenient ways is to hop on the DC Metro. It's DC's subway system and it goes to many of the places on our place Washington DC itinerary for adults, even to the suburbs.
To get started on the metro, you will need a SmarTrip card. This is a card that you can load up with money and use on both the Metro and local buses. And don't worry about getting lost its easy to use and there are maps at every station to help you out.
If you are feeling more adventurous then you should give scooters a try! Companies like Lime and Bird have these rentable scooters all over the city. All you need is their app on your phone, find a scooter near you, and scan the QR code to start your ride.
If you are more of a "sit back and enjoy the view" type, you will love the hop on hop off bus tour. These double-decker open-air buses cruise by all the must-see sights on your weekend in Washington DC itinerary.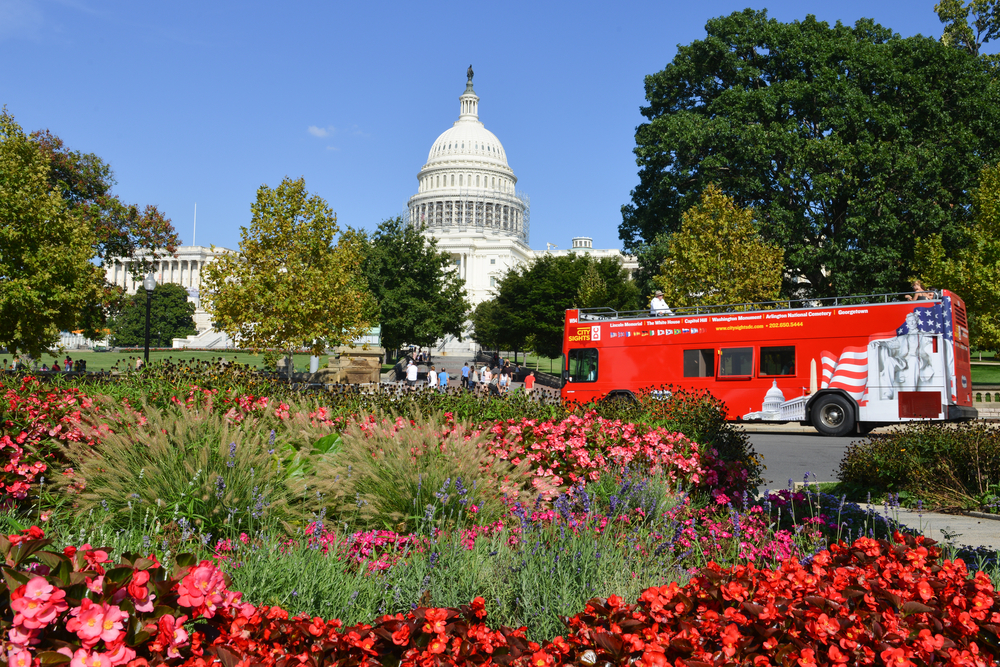 Best Time To Visit Washington DC
There is something special every season of the year, so there is no wrong time to plan a weekend getaway to Washington DC.
When spring rolls around, it's all about the cherry blossoms in DC. The city becomes a beautiful canvas of pink and white during the National Cherry Blossom Festival, which usually happens from late March to early April. It's also a great time to explore the outdoor monuments and parks in the pleasant weather.
Come summer, DC turns into a hotspot. Yes, it can get hot and humid, but there is still plenty much going on. Enjoy the free concerts, outdoor movies, farmers' markets, and many festivals! And if you need to take a break, plan to spend some time in one of the DC's many museums for some AC and culture during your weekend in DC.
During DC in the fall, the outdoors come alive in vibrant hues of orange, yellow, and red foliage. It's a wonderful time to take a walk or bike ride through the city's parks. And foodies will love the Taste of DC festival, where you can try all sorts of local food.
Winter in DC gets chilly, but it's very magical. Between the National Christmas Tree and the Capitol Christmas Tree, the city sparkles with festive lights. You can find Ice-skating rinks popping up everywhere, and you can always escape the cold in places like the Smithsonian or catch a show at the Kennedy Center.
Book a 3-hour holiday lights tour: GetYourGuide.com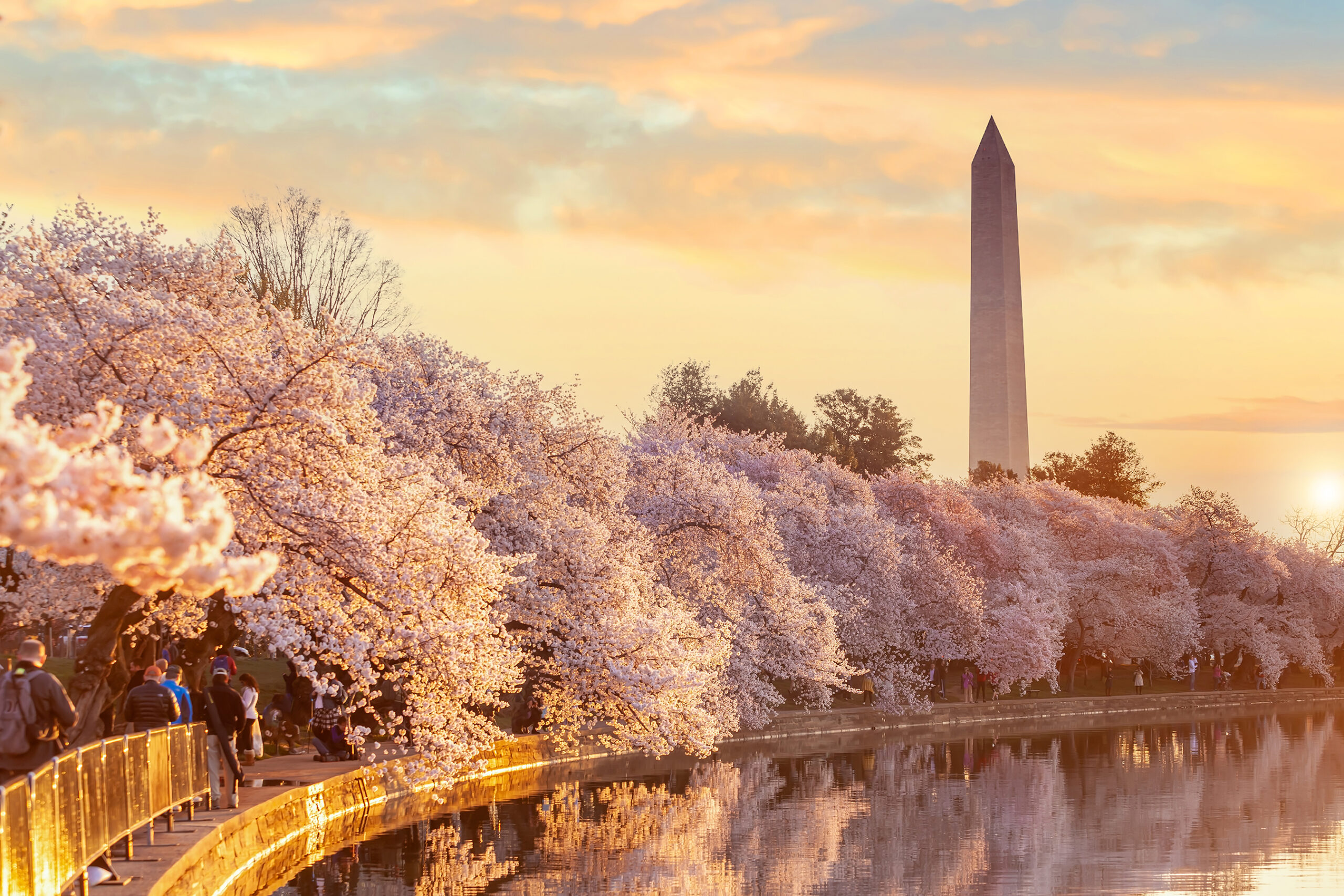 3 Day Weekend In Washington DC Itinerary
Day 1
Stop 1 – Arrival in Washington DC
Welcome to the capital! It's time to start your Washington DC trip itinerary. The first thing to do is check in your hotel, get situated, and figure out how you will be getting around DC. Make sure to stick around until the end of this post for my hotel suggestions!
Stop 2 National Mall
The second stop to make when planning a trip to Washington DC is the National Mall. This is a central public park in Washington DC that stretches over 2 miles. It runs from the U.S. Capitol to the Lincoln Memorial.
It's home to major landmarks like the Lincoln Memorial, Jefferson Memorial, and World War II Memorial. You'll also find several Smithsonian museums, such as the National Museum of American History and Natural History.
Parking can be challenging near the National Mall, especially during the busy season. There are metered parking spots but they tend to fill up quickly. Consider parking in nearby garages or lots like the Ronald Reagan Building and International Trade Center Garage, the Capital Gallery Garage, or the Colonial Parking at L'Enfant Plaza.
Check out a guided tour of the National Mall: GetYourGuide.com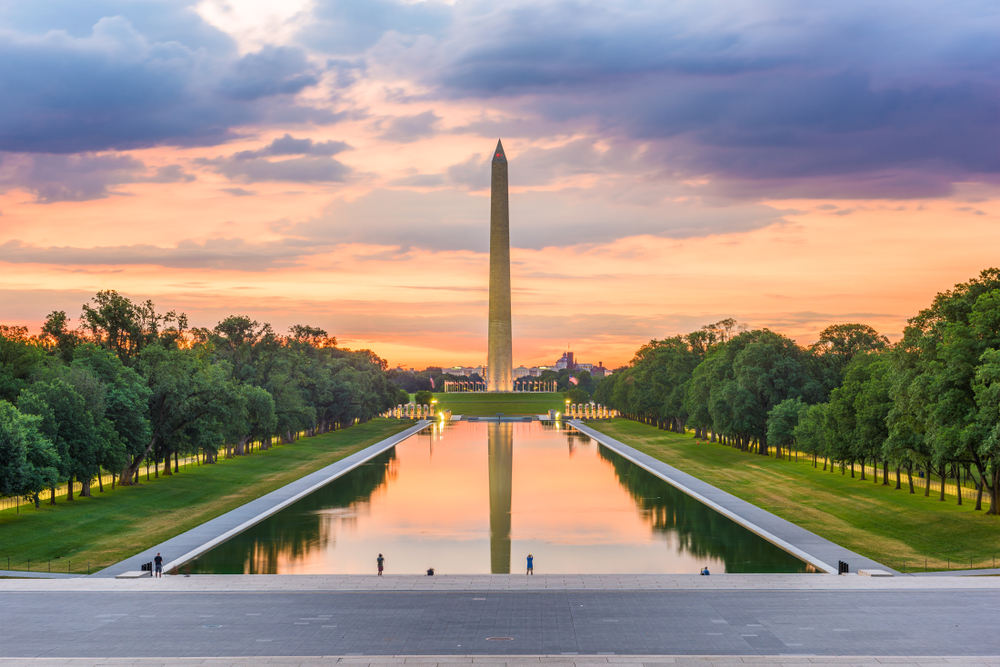 Stop 3 – Lunch at Founding Farmers
After some exploration of your Washington DC vacation itinerary, it's time for a lunch break. To keep the theme going, a popular lunch spot is Founding Farmers. This restaurant is known for its farm-to-table menu and cozy atmosphere. Make sure to try their signature dishes!
Stop 4 U.S. Botanic Garden
The U.S. Botanic Garden (USBG) is worth a stop when visiting Washington DC. This is a beautiful green space at 100 Maryland Ave SW. This historic attraction, established in 1820 by the U.S. Congress, is one of the oldest botanic gardens in all of North America. Walk around and look at the wide array of plants collected from all over the world.
The gem of the garden is its Conservator. This is a huge 28,944 square feet room just for plants. The USBG also showcases beautiful seasonal gardens outside that bloom beautifully during spring and summer.
Best of all, entry to the U.S. Botanic Garden is free, keeping your budget for your itinerary for Washington DC low.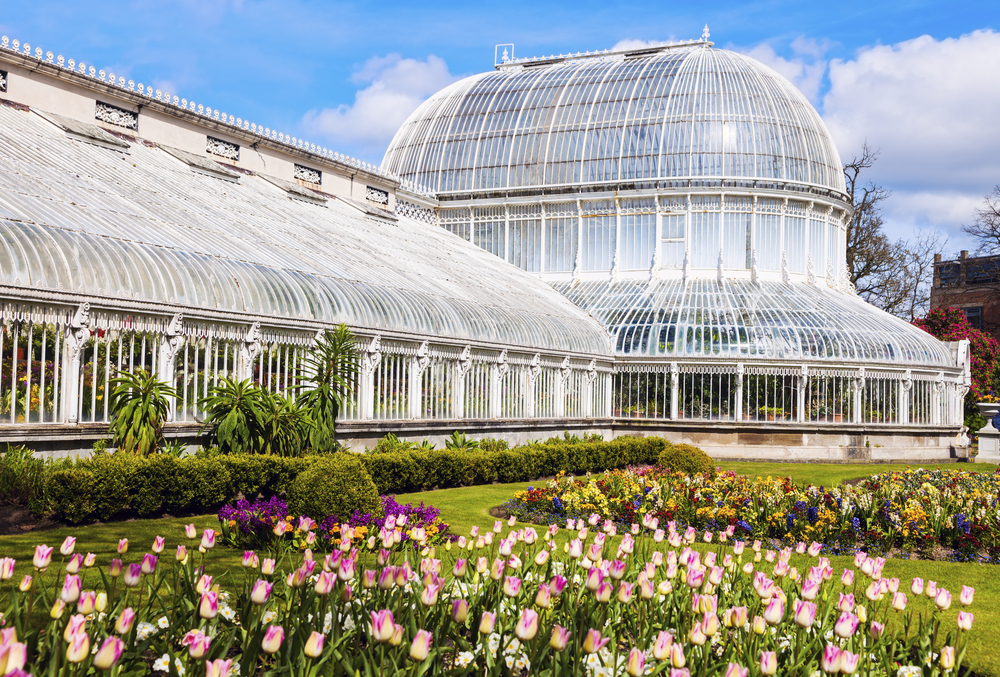 Stop 5 US Capitol
The next stop on day 1 of your Washington DC itinerary is to the U.S. Capitol. This building has been a beacon of democracy, history, and architectural beauty. You will find it at the eastern end of Washington D.C.'s National Mall.
You can visit from From Monday to Saturday, between 8:30 a.m. and 4:30 p.m. The doors of the U.S. Capitol Visitor Center are open to the public. You can take Guided tours through the corridors and grab a glimpse into the fascinating world of U.S. legislation and the storied past of this iconic building.
Just a heads up, the U.S. Capitol doesn't skimp on security measures. So, if you're planning a visit, it's a good idea to check for any recent updates to ensure a smooth experience during your weekend in Washington DC.
Stop 6 White House
Next up for your Washington DC trip planner is the white house. And planning a visit to the White House requires a little more effort. Tours through the house need to be booked in advance through your Member of Congress.
It's recommended to get in touch at least 21 days before your planned visit. The tours are self-guided, allowing you the freedom to explore this historic building at your own pace. But remember, security is stringent and you need to make sure that you review the list of prohibited items before your visit to.
Most people just take a look from the outside instead of dealing with the hassle of speaking to a Member of Congress. But, if it is your dream to spend part of your weekend in Washington DC in the white house, you can definitely make it happen.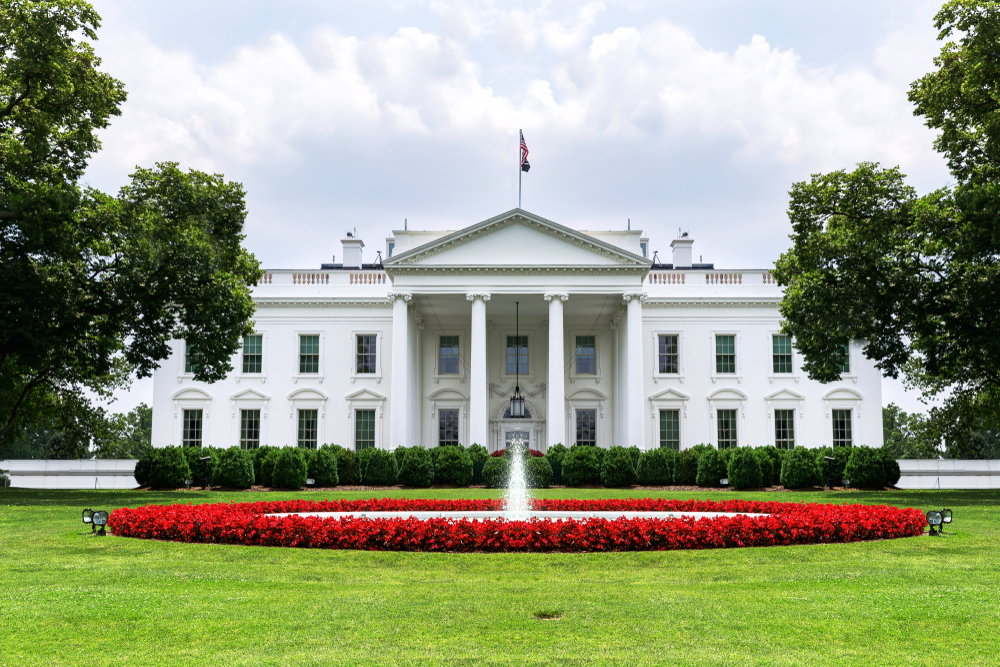 Day 2
Stop 1 Start at the Smithsonian Institution
The first stop on the second day of your Washington DC weekend itinerary should be The Smithsonian Institution. This enormous museum is often called the nation's attic. There is a collection of 19 museums, galleries, a National Zoological Park, and nine research facilities.
It was first established in 1846 and houses over 155 million artifacts. You can find anything from ancient artifacts to modern art, historical memorabilia to scientific exhibits. It is always free to enter, and you can also book a guided tour.
Book a guided tour: GetYourGuide.com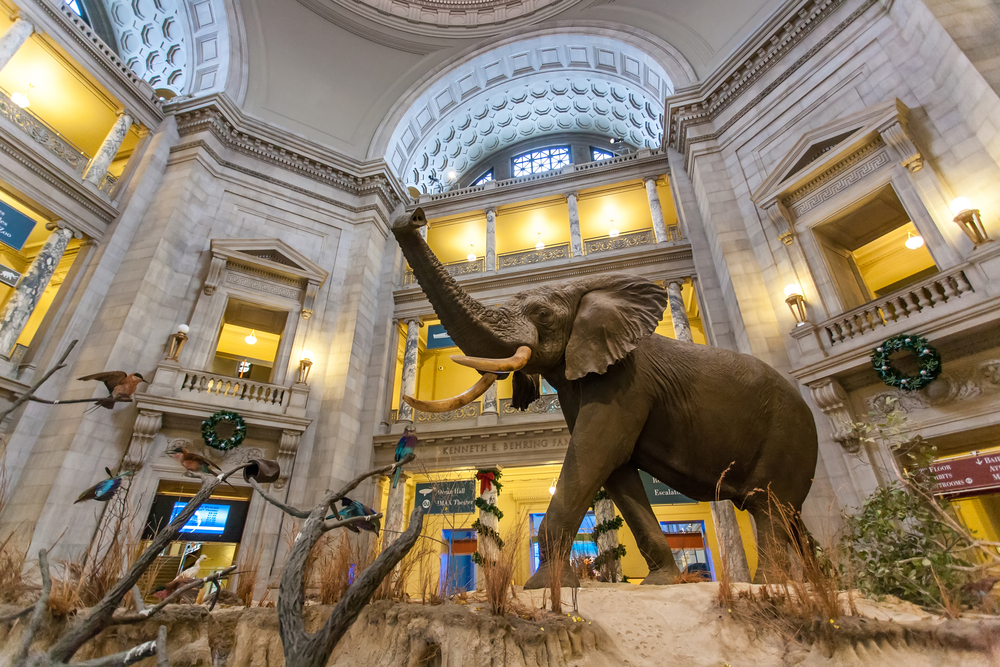 Stop 2 Visit the National Museum of Natural History
Next up is The National Museum of Natural History. This DC museum is one of the most visited museums in the world. This is a great stop for people planning a Washington DC itinerary for families.
It's located on the National Mall in Washington, D.C., and admission is free. The museum has plants, animals, fossils, minerals, rocks, meteorites, human remains, and human cultural artifacts. It is also a major center of research and education.
One of the highlights is the beautiful Hope Diamond from the Titanic, in the gem collection. This stunning blue diamond is famous for its size, rarity, and history. The National Museum of Natural History's dinosaur exhibit is another crowd-pleaser. It showcases impressive skeletons and even has interactive displays.
Explore the human journey through time in the Hall of Human Origins or check out the enormous 94-foot model of a blue whale in the Sant Ocean Hall. The museum offers something for everyone and is an incredible place to learn about the natural world.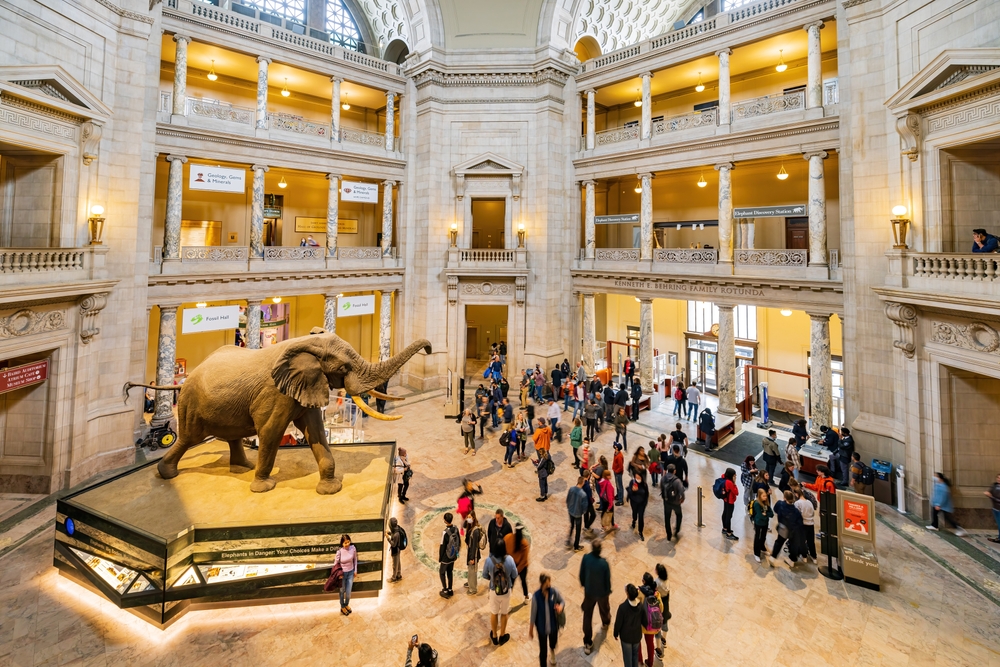 Stop 3 National Portrait Gallery
The National Portrait Gallery is also a part of the Smithsonian Institution. This is a historic art museum that was established by Congress in 1962. It displays portraits of significant Americans who have contributed to the country's history. The gallery resides in the Old Patent Office Building and is also a historic landmark.
There are 23,000 items that include paintings, sculptures, and photographs. Subjects range from presidents, performers, activists, and even athletes. The "Lansdowne" portrait of George Washington and the America's Presidents exhibition are among its most popular displays.
The gallery also has the Outwin Boochever Portrait Competition. This is a collection of finalists from a national portraiture contest. And on top of all of this, the gallery also has rotating exhibitions, so even if you have been before it's always a good idea to check if you are doing Washington DC in 3 days.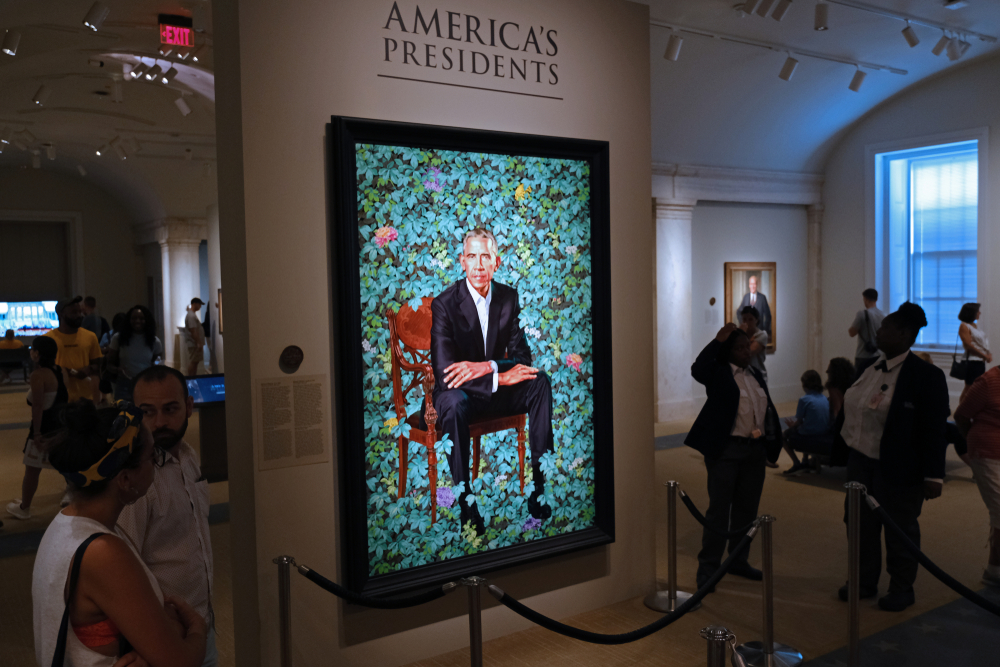 Stop 4 Visit the Air and Space Museum
The National Air and Space Museum, is an amazing place for those interested in aviation and space exploration. Its large collection has over 60,000 pieces. One of the most popular is the 1903 Wright Flyer from the Wright Brothers' first flight, Charles Lindbergh's Spirit of St. Louis, and the Apollo 11 Command Module Columbia, which carried the first humans to land on the moon. There is also a Lunar rock from the moon that you can even touch.
The Air and Space Museum isn't just about storing important planes. It's also a leading center for research into the history, science, and technology of aviation and spaceflight. The museum offers interactive exhibits, planetarium shows, and IMAX movies. You are going to love making this one of the stops during your 3 days in Washington DC.
Get tickets here: GetYourGuide.com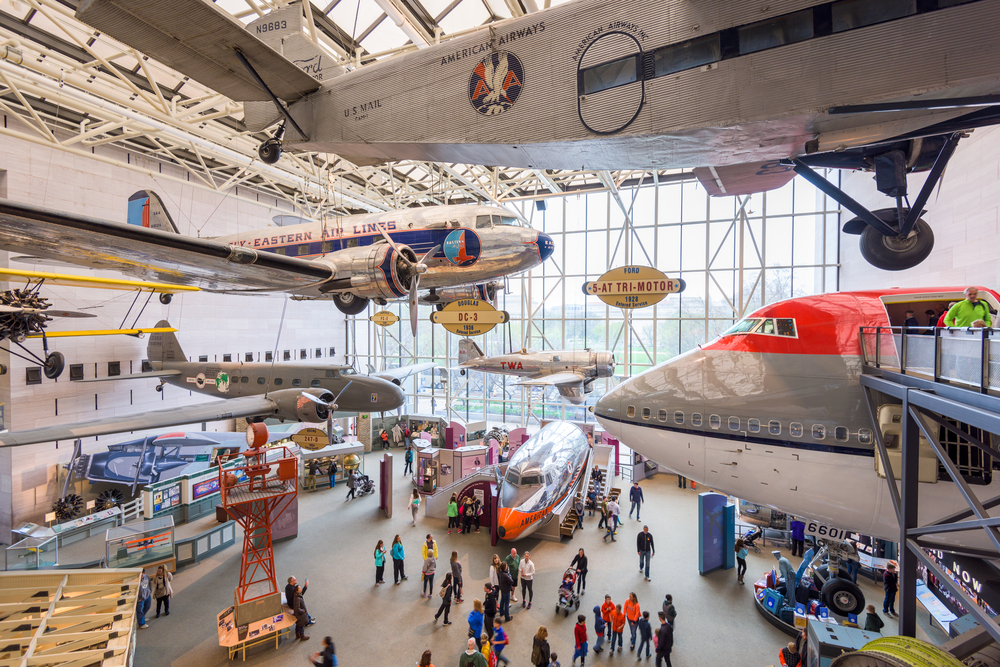 Stop 5 End the day at the National Museum of African American History and Culture
The National Museum of African American History and Culture (NMAAHC) in Washington, D.C., is dedicated to African-American life, history, and culture. It first opened in 2016 and has over 36,000 artifacts and a large range of exhibitions. It is a must-stop during your Washington DC weekend trip.
Keep in mind that you MUST book tickets in advance. It is free to attend but you MUST book tickets! This stop can often take multiple hours so make sure to start your day early so you have time to spend and devote here!
The museum covers the history of slavery, segregation, civil rights, music, sports, visual arts, and the black military experience. Some of the key exhibits include a segregation-era railway car, a Tuskegee Airmen training plane, and Emmett Till's casket. The building itself is beautiful and full of history itself. It is a three-tiered, dark-colored exterior with ironwork that was crafted by enslaved Africans.
Book a private tour: GetYourGuide.com
Day 3
Stop 1 National Arboretum
The National Arboretum is a stunning living museum that covers about 450 acres in northeast Washington, D.C. It was first established back in 1927 and today it has become an oasis. This beautiful garden is full of greenery and is both a research institution and a public garden.
One of the main attractions at the arboretum is the National Bonsai & Penjing Museum. This is a magnificent collection of mini trees. Other highlights include the Azalea Collection. There are every color of Azaleas here. If you are planning your Washington DC trip itinerary in spring, the Asian Collections, bloom plants from various Asian regions.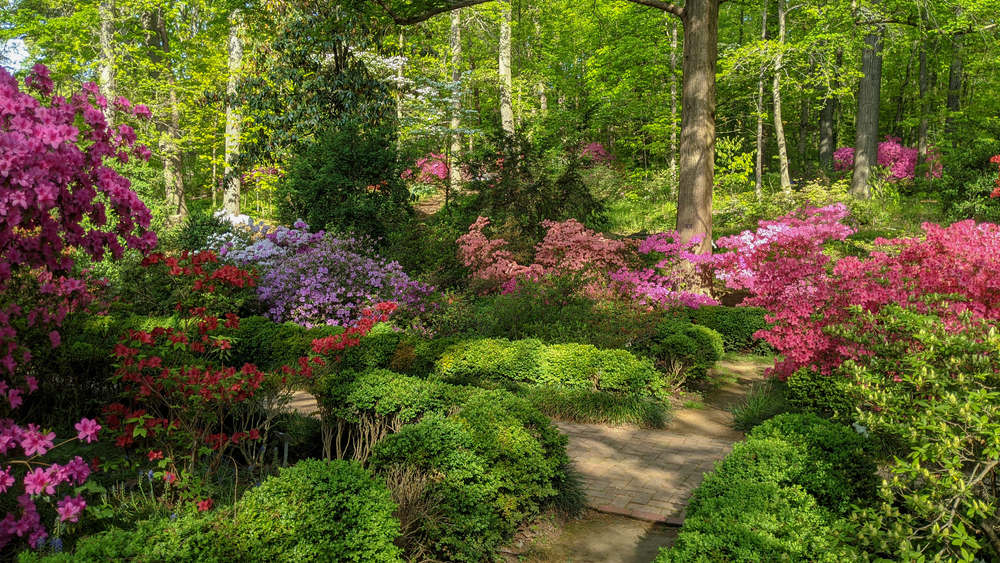 Stop 2 Walking the Streets of Georgetown
If you are looking for things to do in Washington DC in a weekend, Georgetown is the perfect place to be. Georgetown is a historic neighborhood in northwest Washington, D.C., and it is known for its cobblestone streets, grand homes, and hip waterfront. You can walk the cobbled streets and take in the blend of history and modernity.
I love it here and it is one of my favorite spots in DC that reminds me of Europe! I have a post walking you through all of my favorite recommendations in Georgetown!
As you walk you will see Federal-style architecture, boutique shops, art galleries, and antique stores along M Street NW and Wisconsin Avenue NW. Be sure to stop at the Old Stone House, this is the oldest unchanged building in all of D.C.
Book a tour and walking tour: GetYourGuide.com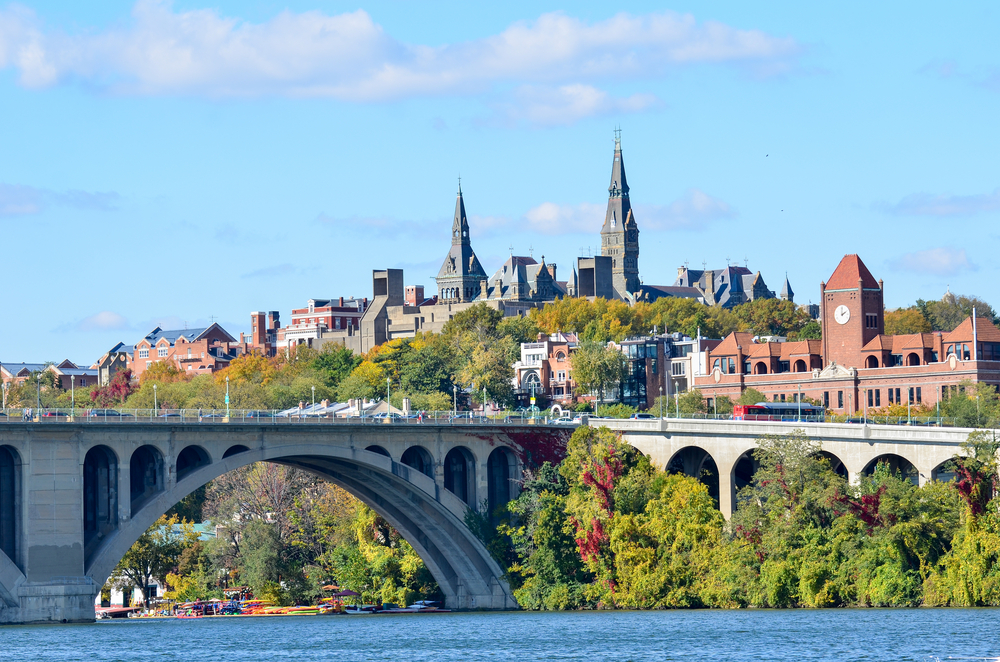 Stop 3 Arlington National Cemetery
Next up is the Arlington National Cemetery, located in Arlington, Virginia. This is an important military cemetery that pays tribute to over 400,000 military veterans. It is maintained by the U.S. Army and it's part of the United States National Cemetery System.
The cemetery hosts 30 memorials and monuments, and its location across Memorial Bridge from the Lincoln Memorial makes it easily accessible for visitors. Key sights include the Tomb of the Unknown Soldier, the Arlington House, and there are also graves of notable Americans.
The cemetery also holds commemorative events throughout the year, such as Memorial Day and Veterans Day ceremonies. The cemetery is open seven days a week, and is free to enter. It is a good idea to book a guided tour so that you don't get turned around.
Book a guided tour: GetYourGuide.com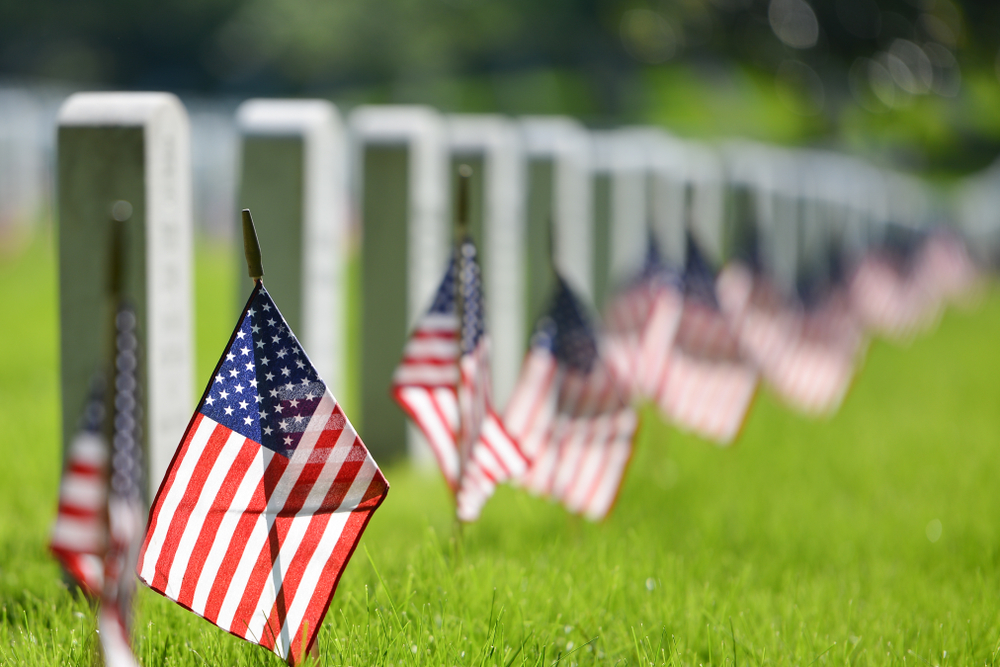 Stop 4 Mount Vernon
Another stop to make on your weekend in Washington DC is to Mount Vernon. This is not quite in DC, it is just outside in Virginia. And Mount Vernon is the historic home of America's first president, George Washington. It is a beautifully preserved estate that offers insight into 18th life.
The mansion overlooks the Potomac River and has rooms where Mr. Washington and his family lived and died in 1799.
Beyond the house, you'll find outbuildings such as a blacksmith shop and stables, four gardens, a working farm, and a reconstructed slave cabin. On site, there are also a few notable sites. These include the tombs of George and Martha Washington and a memorial to the enslaved people who worked at Mount Vernon.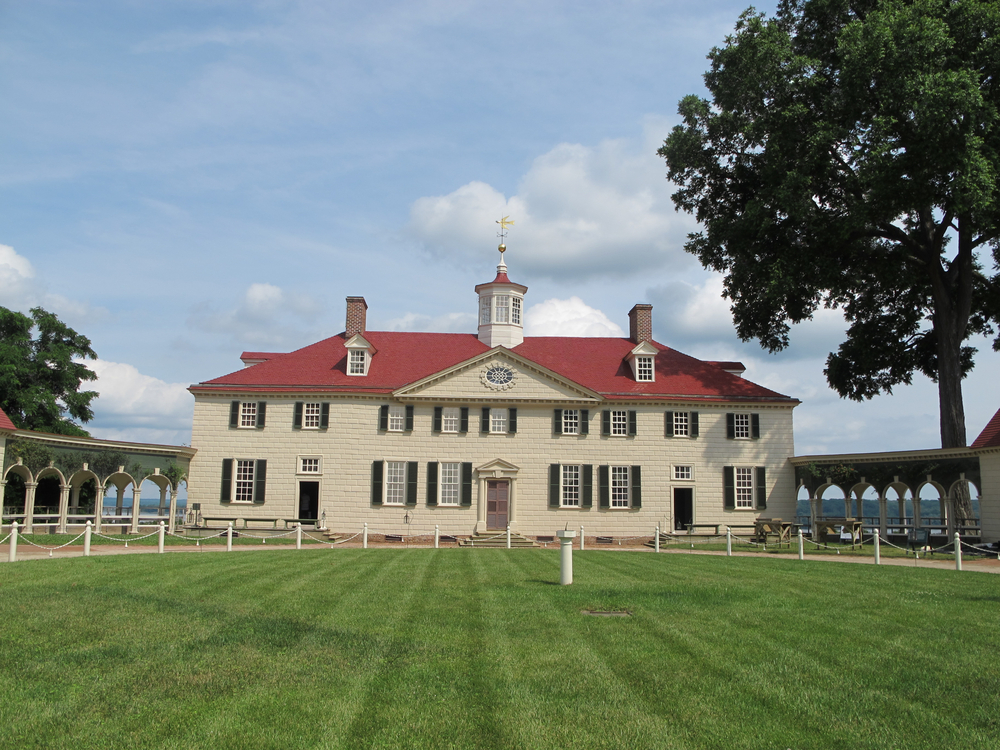 With More Time: Day Trip To Baltimore Inner Harbor
If you want a little bit of fun during your trip head to the Baltimore Inner Harbor. It is right outside DC in Maryland and is a vibrant and lively waterfront. It's not only a historic port but also a symbol of Baltimore's renewal efforts.
If you have a little more time on your itinerary, this is something unique and not something that most people do! It is a little day trip from the city, and you may even be flying out of Baltimore!
There are plenty of things to do in Baltimore Inner Harbor. One of the family favorites is the Maryland Science Center and it offers interactive exhibits that make learning fun for people of all ages.
If you are traveling with history lovers, the Historic Ships in Baltimore museum features four military vessels and a lighthouse. The USS Constellation, the last sail-only warship built by the U.S. Navy, is so cool to see. The harbor area also has plenty of shopping, dining, and nightlife options.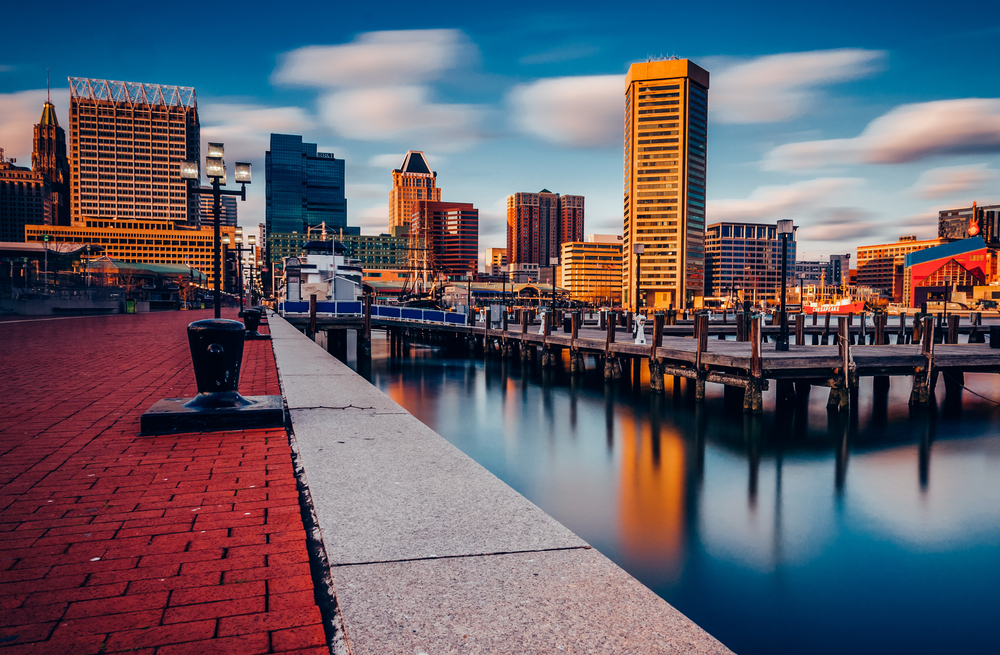 Where To Stay on your Washington DC itinerary
I have been to Washington DC many times and I am taking the guesswork out of it by suggesting some of my favorite places to stay for you!
AC Hotel by Marriott Washington DC Convention Center
Staying at the AC Hotel by Marriott Washington DC Convention Center is within walking distance to many of the best attractions in DC. The hotel has a modern and fresh feel, with comfy touches. Enjoy a delicious continental breakfast every morning before your busy day.
Check Rates here: Booking.com
CitizenM Washington DC NoMa
CitizenM Washington DC NoMa is a sleek, modern hotel nestled in the heart of Washington DC. It is a short 15-minute stroll from Union Statio and its location offers easy access to city attractions. It stands out for its artsy flair and was just opened in 2022.
In house there is a restaurant, bar, fitness center, and free WiFi. Making it a perfect place for all the best things to see in Washington DC in 3 days.
Check rates here: Booking.com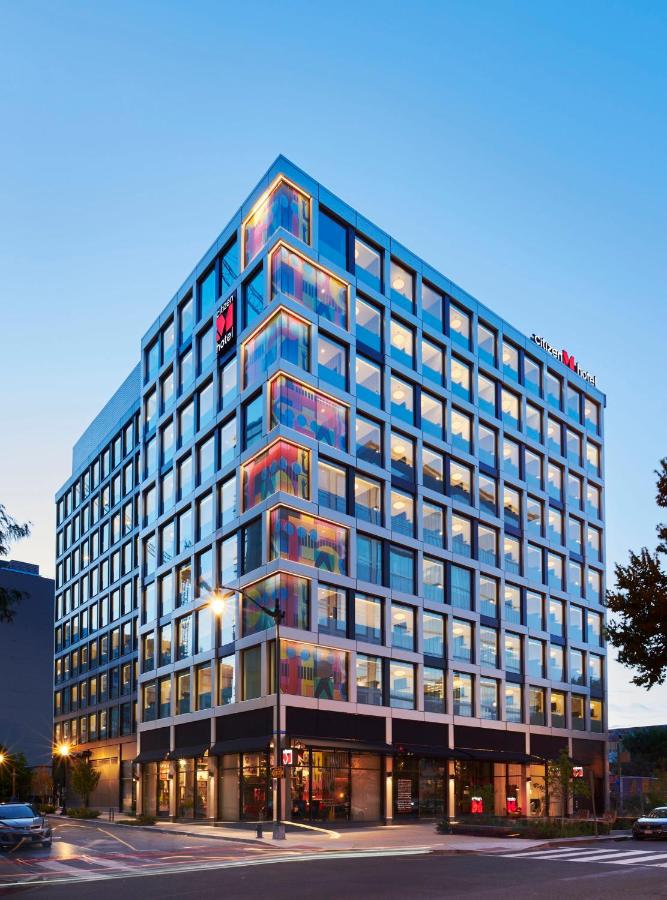 Hilton Washington DC Capitol Hill
Hilton Washington DC Capitol Hill is an affordable hotel that is perfectly located in the city's East End, close to the Columbus Circle and the United States Capitol Building. Enjoy the free WiFi, a fitness center, and a restaurant. This is one of the best places to stay for 3 days in DC.
The best part? You can use Hilton Honors points to book and save money on your trip!
Check Rates Here: Booking.com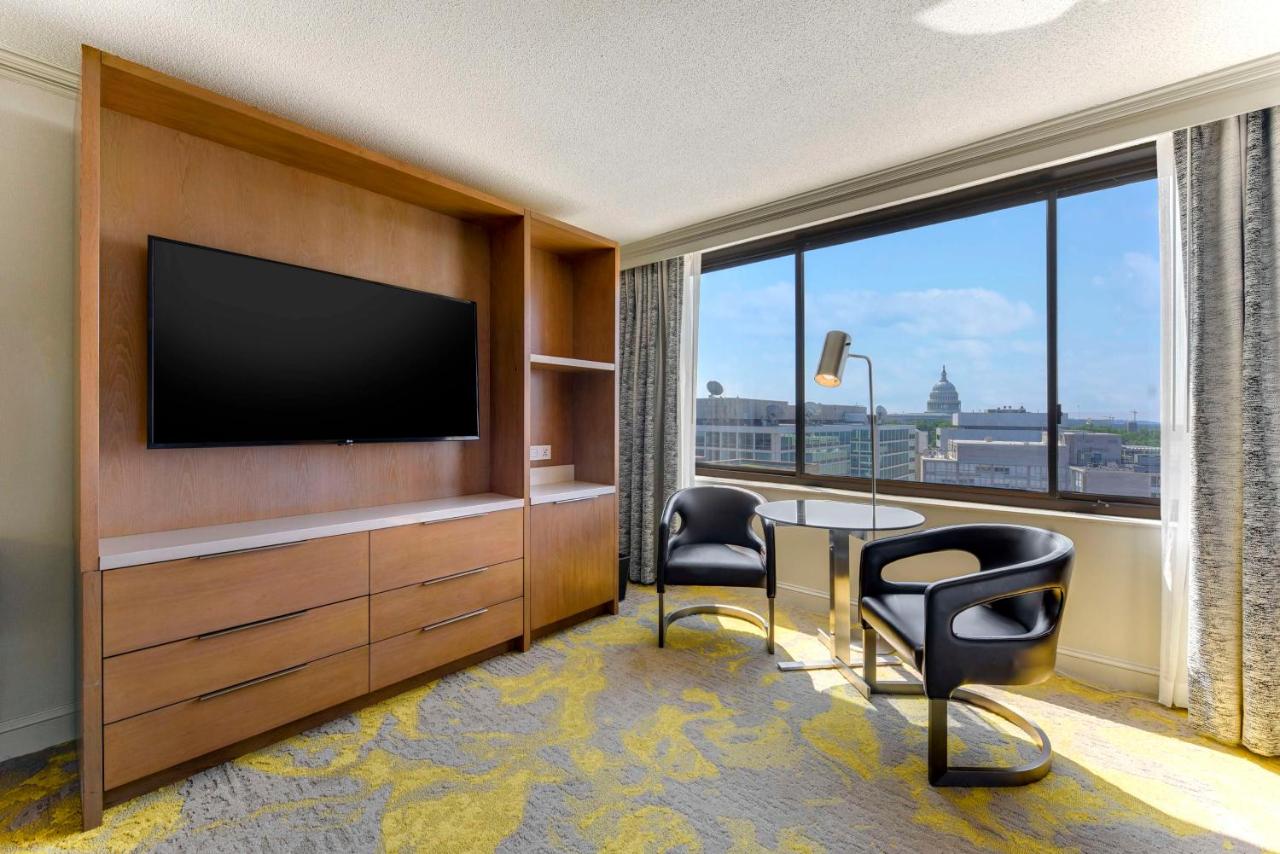 Where to Eat During Your Weekend In Washington DC
Whiskey Charlie
Whiskey Charlie is a rooftop lounge with views of the Potomac River in the popular Wharf district. This is a bustling waterfront area with shopping, dining, and entertainment. It's a perfect place to enjoy a few craft cocktails at happy hour during one of the nights of your 2 days in Washington DC.
Fiola Mare DC
Fiola Mare DC is located in the Georgetown neighborhood and is an upscale seafood restaurant that also overlooks the Potomac. It's close to the historic Georgetown Waterfront Park and the beautiful streets of Georgetown are the perfect place to walk off your meal.
Occidental
Occidental is an iconic restaurant that is near the White House and the National Mall, making it popular with both tourists and locals. It is best known for its seafood tower and juicy burgers. The Occidental also offers a view of the famous Pennsylvania Avenue.