Are you searching for the best things to do in the Bahamas for an upcoming trip or event? Made up of 700 islands and 2,400 coral reefs (cays), the Bahamas is a vacation favorite for travelers from across the globe. Even though 30 of the islands are inhabited, there is truly an abundance of things to do in the Bahamas for people of all ages!
Top 5 Best Things To Do In The Bahamas
#1: Get wet with one of the Bahamas' watersports activities
It would be a shame to visit a place like the Bahamas without trying a water sports activity or two. Depending on which island you're on, you will find sports and activities such as snorkeling, surfing, parasailing, diving, and kayaking. If you are going swimming you are going to want to take along one of the best underwater cameras to capture your memories! 
Other things to do in the Bahamas include fishing, sailing, and boating. If you've ever dreamt of swimming with the dolphins and interacting with sea lions, then you can visit Dolphin Encounters on Blue Lagoon Island. You can even try something such as diving on a Liveaboard which means you can sleep and dive all from the same small intimate boat! 
People of all ages have also been known to enjoy a trip to the Caribbean's largest water theme park, Aquaventure. It's located on more than 140 acres on Atlantis, Paradise Island. This is truly one of the best things to do in Nassau!
There, you'll find dozens of pools, exciting water slides, and even a river ride. We have yet to visit Atlantis but it is on our bucket list! There are so many things to do in the Bahamas with kids and for the whole family! 
#2: Take in nature at one of the Bahamas' National Parks
If you're looking to become one with nature, visit one of the many national parks. They are the true gems and one of the top things to do in the Bahama Islands. The national parks protect thousands upon thousands of acres on the islands. Depending upon the park, you will find underwater caves, coral, snorkeling, diving, boardwalks, picnicking, nature trails, preservation areas, freshwater reservoirs, and even a plantation house. You'll be able to search for, and spot, a seemingly endless number of animals at these sites.
From freshwater turtles to nesting seabirds, flamingos, and even endangered parrots, finding and identifying these animals can be fun for all ages! If you and your crew prefer searching for plant life, you'll find orchids, aloe, red and black mangrove shrub, sea grass, multiple species of algae and terrestrial plants as well as countless gardens. We photographed our Follow Me Away series underwater in the Bahamas and we can attest that the water is crystal clear and there is a ton of marine life! Getting in or under the water should be on your list of things to do in the Bahamas!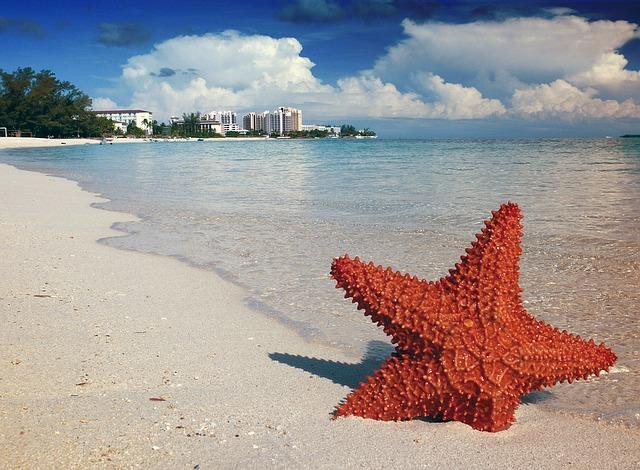 #3: Get married in the Bahamas
We aren't getting married just yet, but if you are planning a wedding, there is no better place to commit for life than these unspoiled islands! Imagine a relaxing and romantic wedding surrounded by the turquoise waters and white sands of the islands. Whether you decide to say your vows right on the beach, by the pool, at a club, or at one of the incredible resorts, your special day will not be forgotten and is one of the top things to do in the Bahamas for many visitors around the world. A wedding planner can take the stress off your shoulders by planning the entire event including the venue, staff, flowers limo, cake, food, officiant, photographer, videographer, and even the formal attire. And don't forget, one of the 30 inhabited islands of the Bahamas would be a magnificent spot for a honeymoon or anniversary, too!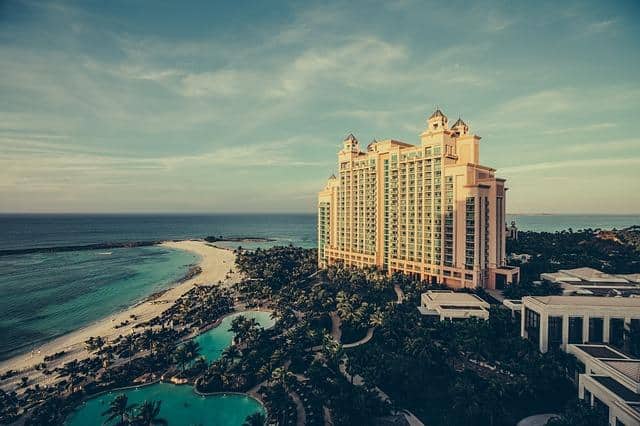 #4: Have fun at one of the Bahamas' many live events
There are also all kinds of exciting live events to experience at different times of the year when visiting the Bahamas. You'll find concerts, sporting events, gaming, festivals, and live shows. Scores of different restaurants, bars, and nightclubs are there to be enjoyed as well. And of course, you'll also find spas, fitness centers, and plenty of shopping. We love attending events in other countries and the Bahamas sure does know how to have a good time!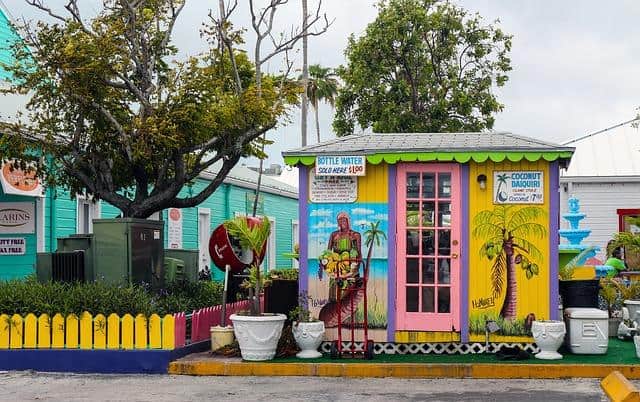 #5: Swim with the pigs
Weird, right? One of the top things to do in the Bahamas is swimming with the pigs! There is a Bahamian island where pigs roam and are friendly enough for you to get in the water with and take selfies and splash around. It is so unique and draws thousands of people a year to visit these friendly and cute creatures.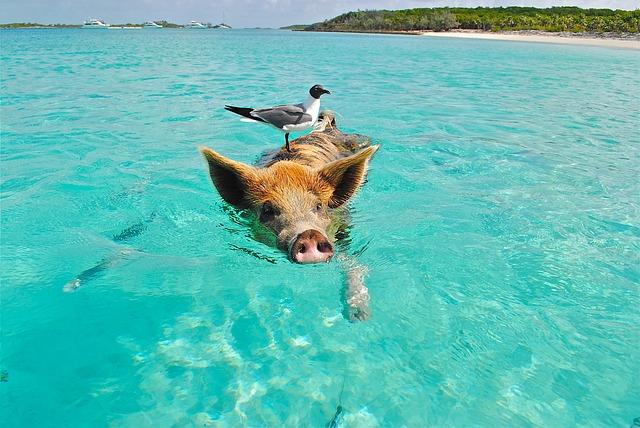 The Bahamas is one of the most naturally beautiful areas of the world. With so much to discover and experience such as exotic animals and plants, thrilling events and water sports, adventurous tours and boating, you'll probably find that you don't have enough time to fit everything in. Have you visited the Bahamas? What are your favorite things to do in the Bahamas? 
Pin this post: